Fashion
Fashionable and Comfortable: Casual Beach Outfits for Black Women – Perfect for Your Next Vacation
When it comes to beach fashion, black women have an incredible range of options to choose from. The beauty of diversity is reflected in the myriad of beach outfit ideas that cater to different styles, body types, and personal preferences. Whether you prefer a classic and elegant look or a bold and vibrant ensemble, there are countless possibilities to express your individuality. Let's dive into the world of beach outfits for black women and explore some fantastic ideas that will make you feel confident and fabulous!
Embracing Colors: Bold and Beautiful
Beach outfits are a perfect canvas to experiment with colors that enhance and celebrate the richness of black skin. By choosing vibrant and bold hues, you can create eye-catching looks that radiate positivity and confidence. Here are some color inspirations for your beach wardrobe: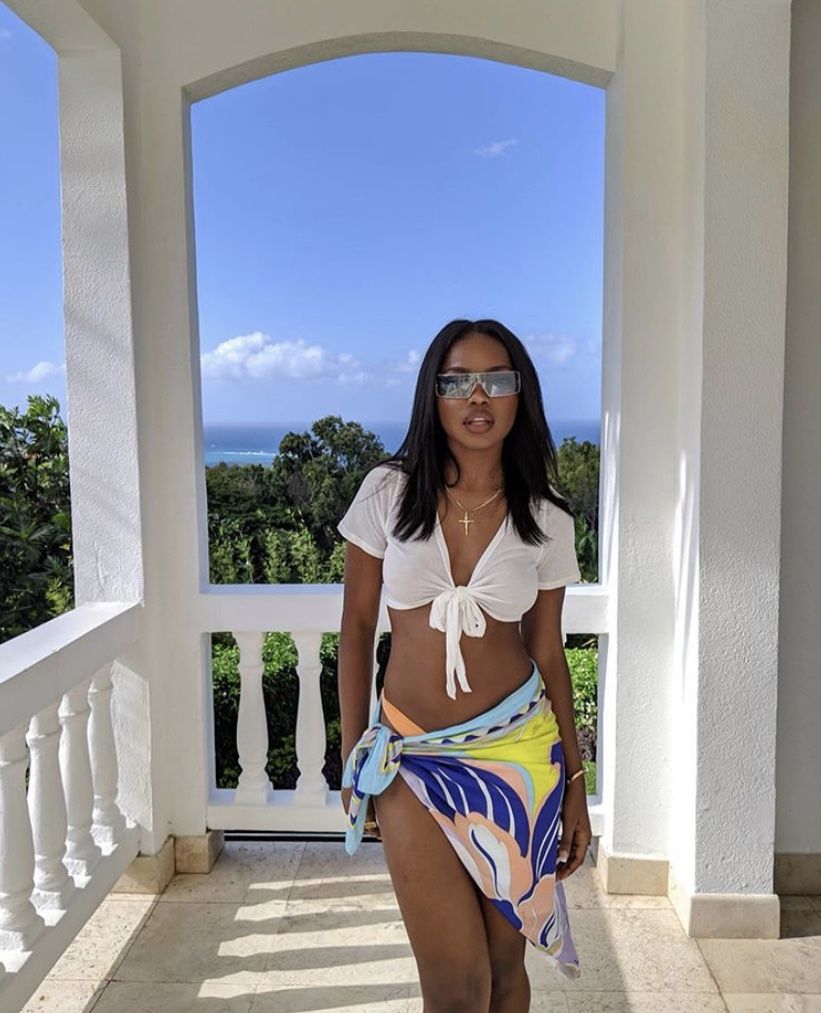 Sunshine Yellow: Embracing the Warmth
Yellow is the color of joy and sunshine, and it looks absolutely stunning on black women. A bright yellow bikini or a flowy yellow maxi dress will make you stand out on the beach. Pair it with a floppy sun hat and oversized sunglasses for a glamorous touch.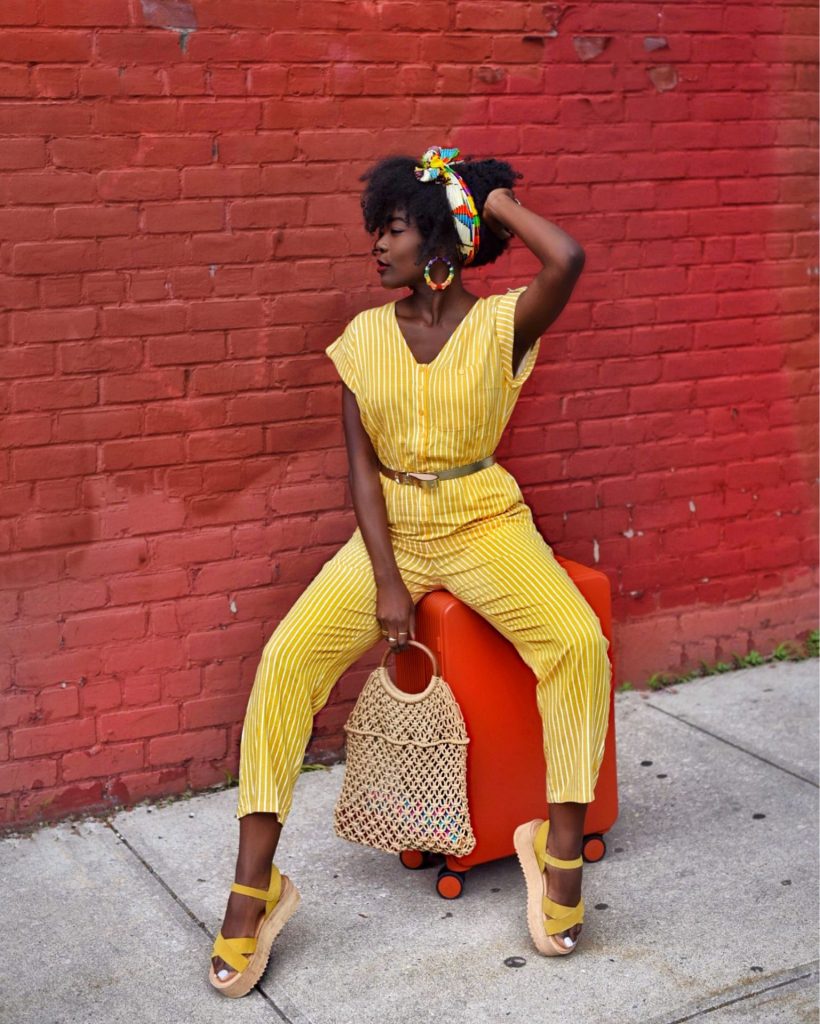 Electric Blue: Making Waves
If you want to make a splash, electric blue is the color for you. This intense shade complements darker skin tones beautifully. Try a blue one-piece swimsuit with intricate cutouts or a flowing blue sarong for an effortlessly chic beach look.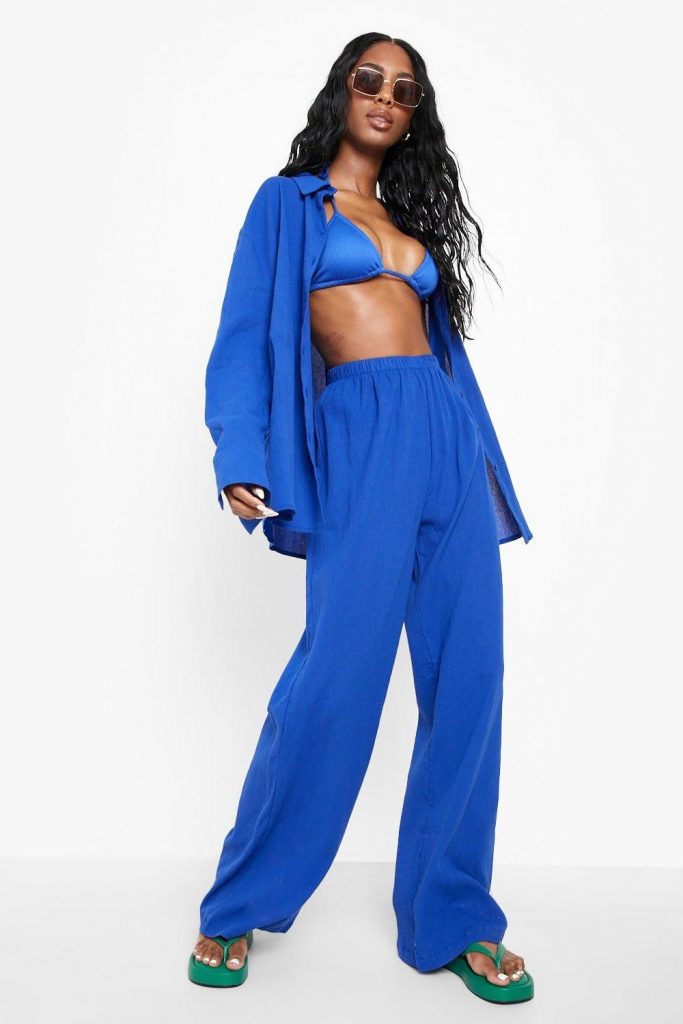 Coral Crush: Under the Sea
Coral is a versatile and flattering color that suits various skin tones. Whether you opt for a coral bikini, a breezy cover-up, or a flowing caftan, this vibrant hue will add a touch of elegance and playfulness to your beach outfit.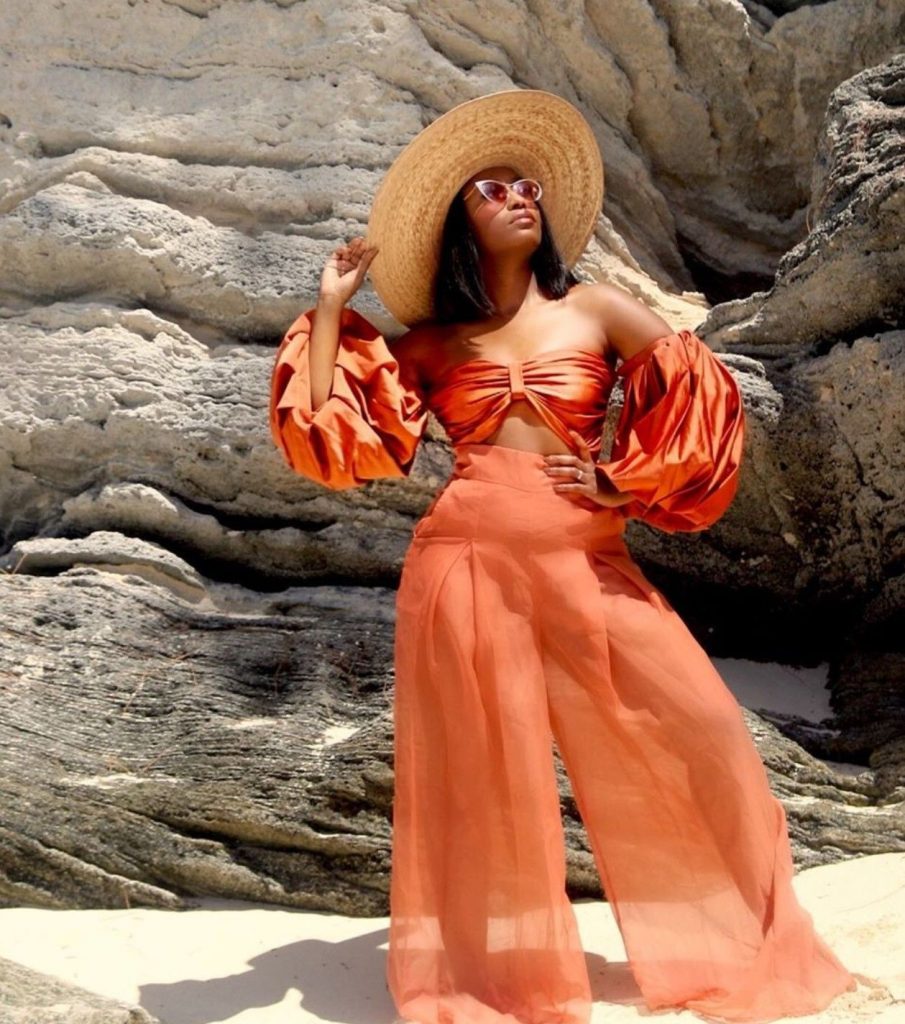 Fiery Red: Unleashing Your Passion
Red is the color of passion and confidence. Rock a red halter-neck bikini or a red high-waisted swimsuit to exude boldness and sophistication. Add a wide-brimmed straw hat and some statement accessories to complete the look.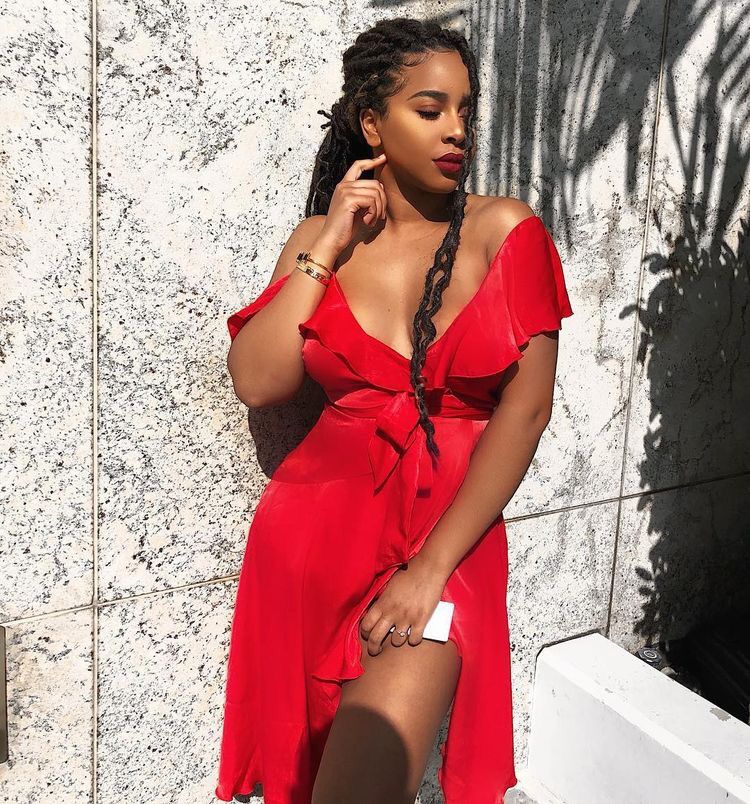 Patterns and Prints: Unleashing Your Unique Style
When it comes to beach outfits, patterns and prints are a fantastic way to express your personal style and stand out from the crowd. Whether you prefer florals, stripes, or geometric designs, there is a print that suits your taste. Let's explore some exciting pattern options: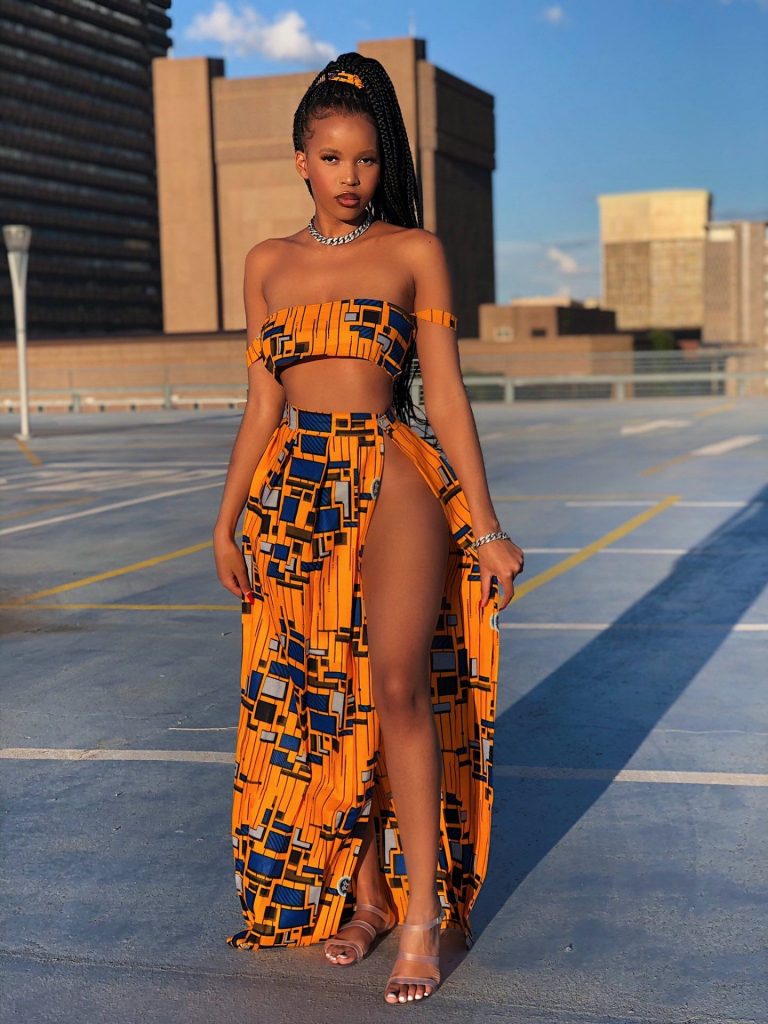 Floral Fantasy: Blooming Beauty
Floral patterns are timeless and always in vogue. Choose a floral bikini or a flowy maxi dress with a tropical print to channel your inner island goddess. Pair it with a floppy hat, a rattan bag, and some delicate jewelry for a feminine and romantic beach look.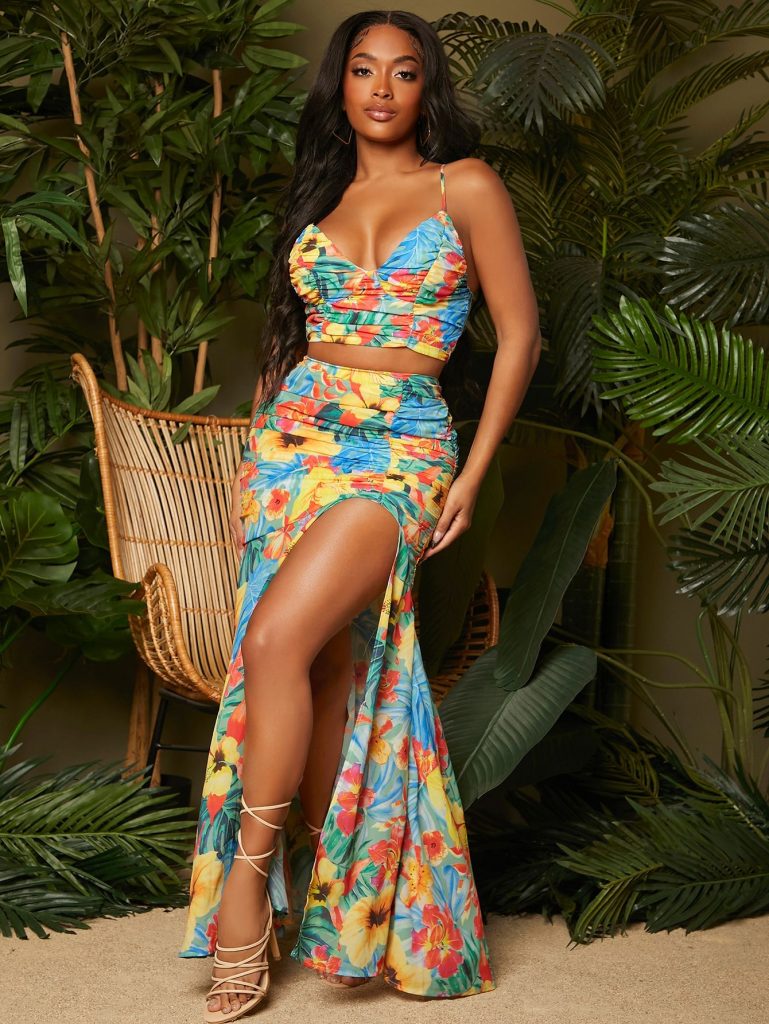 Tribal Vibes: Embracing Cultural Roots
Tribal prints are a wonderful way to celebrate your heritage and embrace your cultural roots. Opt for a tribal print one-piece swimsuit or a tribal-inspired cover-up for an effortlessly chic and culturally rich beach ensemble.
Nautical Stripes: Classic and Timeless
There's something inherently stylish about nautical stripes. Rock a navy and white striped bikini or a striped romper for a classic and timeless beach look. Complete the outfit with a pair of espadrilles and a straw tote bag for a touch of coastal charm.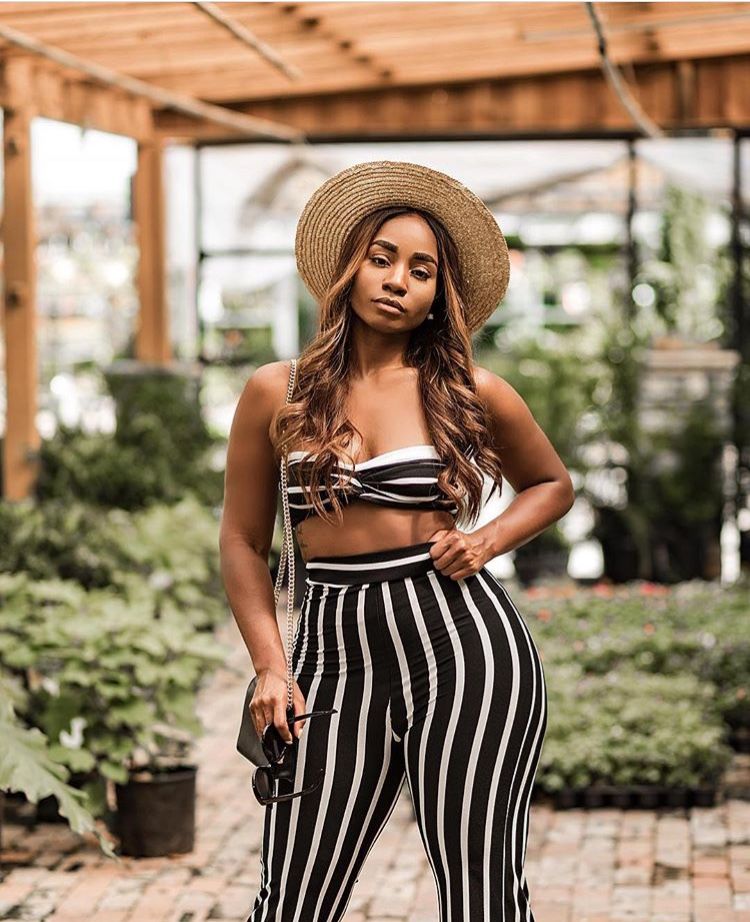 Geometric Delight: Contemporary and Chic
Geometric prints add a modern and sophisticated touch to beach outfits. Choose a geometric print swimsuit or a wrap skirt with bold patterns for an edgy and fashion-forward beach look. Pair it with some oversized sunglasses and a sleek hairstyle for maximum impact.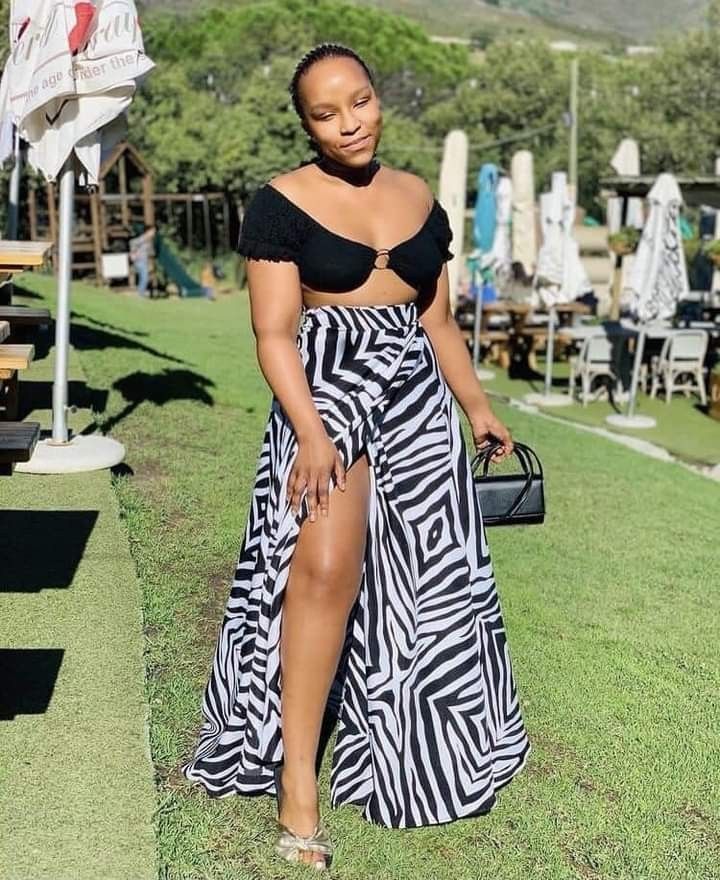 Embracing Your Body: Flattering Silhouettes
Beach outfits should not only make you look stylish but also make you feel confident and comfortable in your own skin. Finding the right silhouettes that flatter your body shape is key to achieving this. Let's explore some flattering beach outfit ideas for different body types:
Hourglass Glamour: Emphasizing Your Curves
If you have an hourglass figure, embrace it! Opt for a high-waisted bikini that accentuates your waist and highlights your curves. Pair it with a flowy kimono or a sheer cover-up for a touch of elegance. Don't forget to add some statement earrings to complete the glamorous look.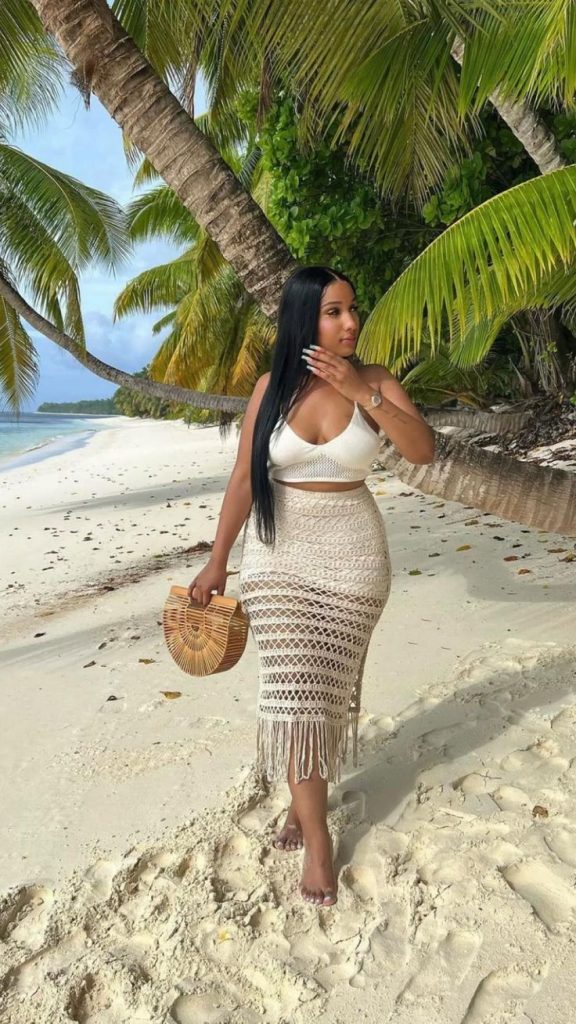 Athletic Chic: Effortlessly Sporty
If you have an athletic body type, embrace your sporty side with a sleek and stylish beach ensemble. Choose a sporty one-piece swimsuit or a bikini with mesh inserts for a contemporary and athletic look. Add a pair of comfortable slides and a baseball cap for a cool and casual vibe.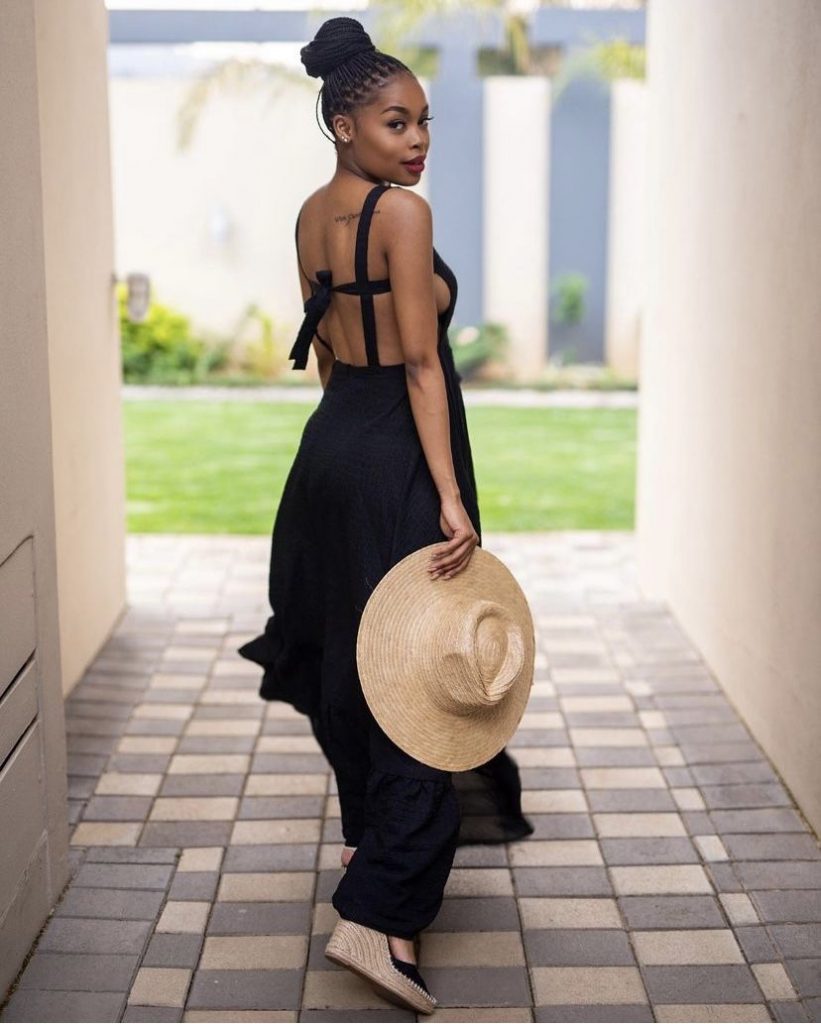 Pear Perfection: Balancing Your Proportions
If you have a pear-shaped body, focus on balancing your proportions. Opt for a bikini top with ruffles or details that draw attention to your upper body. Pair it with high-waisted bottoms in a solid color to create a streamlined and flattering look. Consider adding a wide-brimmed hat to balance your proportions and create a chic beach look.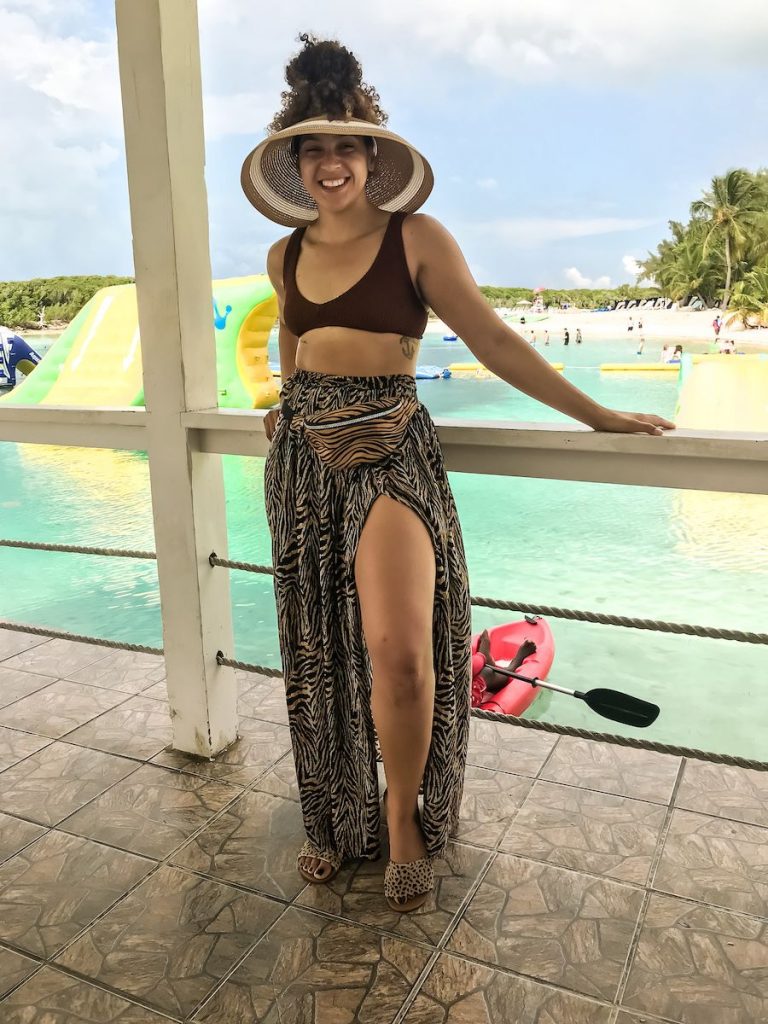 Petite Power: Creating Illusion
If you have a petite frame, there are many ways to create the illusion of height and elongate your silhouette. Opt for high-cut bikini bottoms to visually lengthen your legs. Choose a one-piece swimsuit with vertical stripes or a plunging neckline to create a lengthening effect. Add some wedges or platform sandals to add a few extra inches and complete your beach-ready look.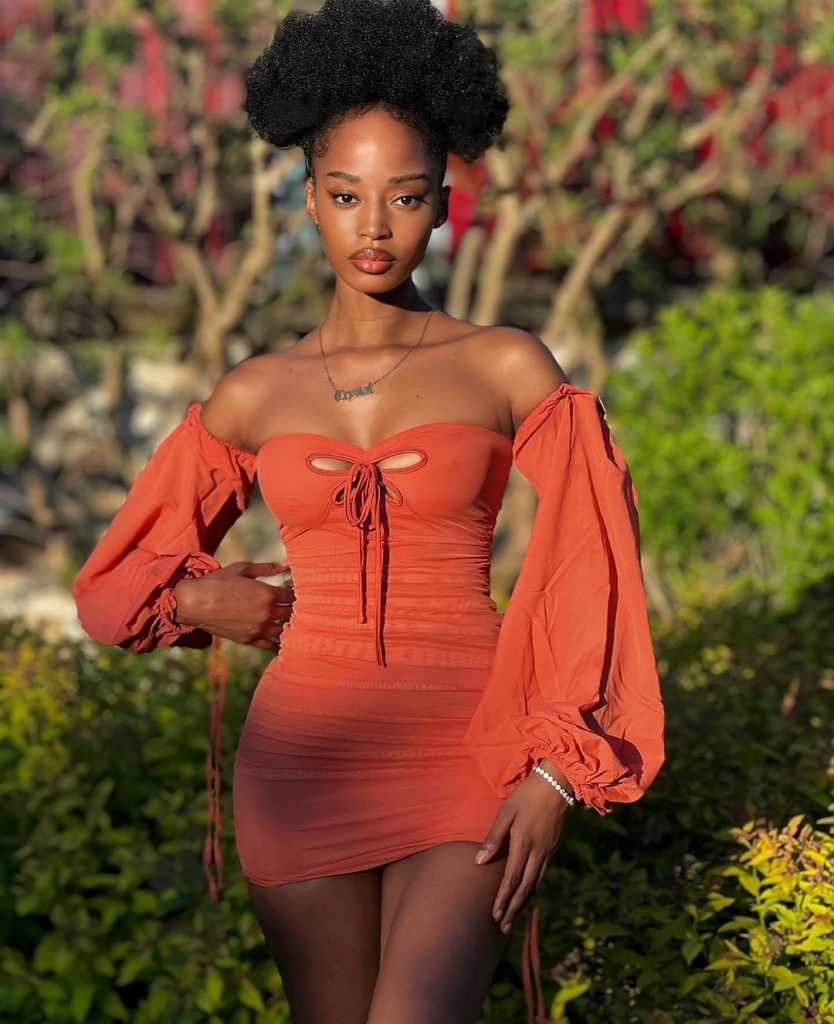 Save Pin