Fashion
Business Casual Outfits 2023 17 Ideas
Are you tired of wearing the same old business outfits to work every day? Do you want to add a fresh and stylish touch to your professional wardrobe? Look no further! In this article, we will explore some trendy and fashionable business casual outfit ideas for women in 2023. Whether you work in a corporate office or a more relaxed work environment, these outfit suggestions will help you look chic and professional. Let's dive in!
Embracing the Business Casual Style
The business casual dress code has gained popularity in recent years, offering women a more relaxed and comfortable alternative to traditional formal wear. Business casual outfits allow you to express your personal style while maintaining a professional appearance. In 2023, the fashion trends for business casual attire are all about combining sophistication with contemporary flair.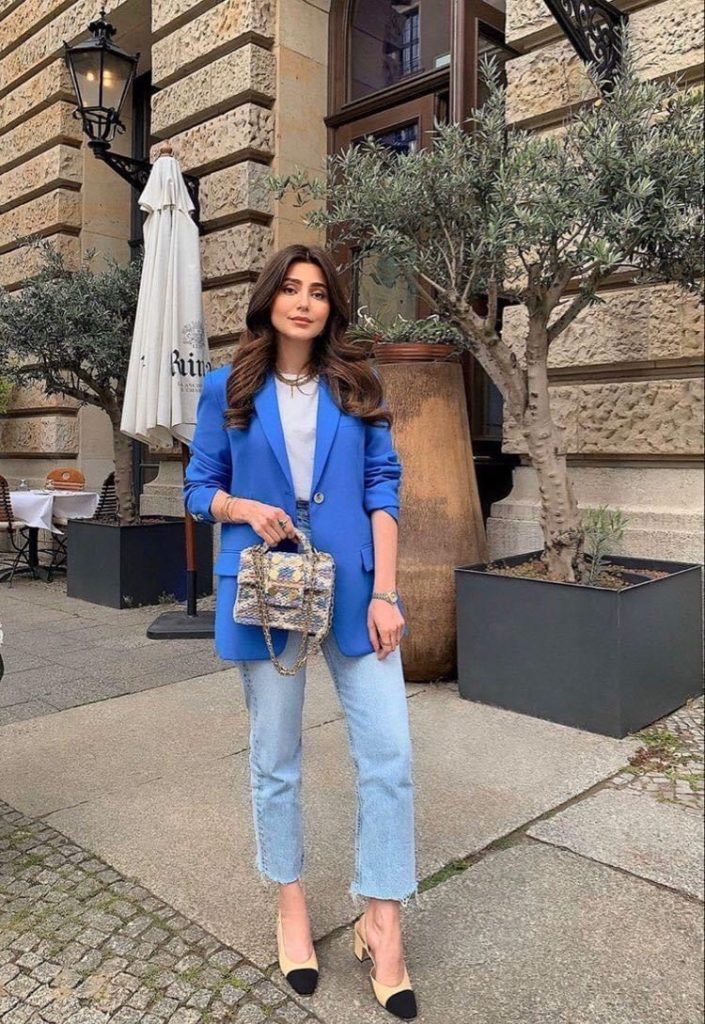 Key Elements of Business Casual Outfits
Before we dive into specific outfit ideas, let's first understand the key elements that make up a business casual ensemble: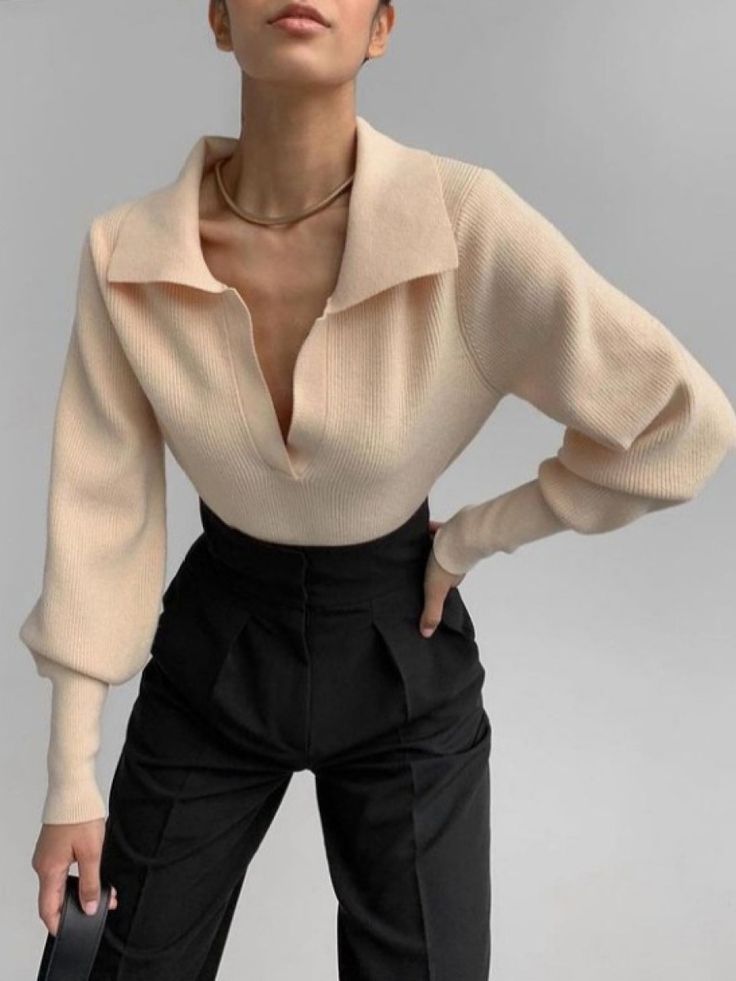 Tailored Pieces: Business casual outfits should have a polished and tailored look. Opt for well-fitted blazers, trousers, skirts, and dresses that flatter your figure.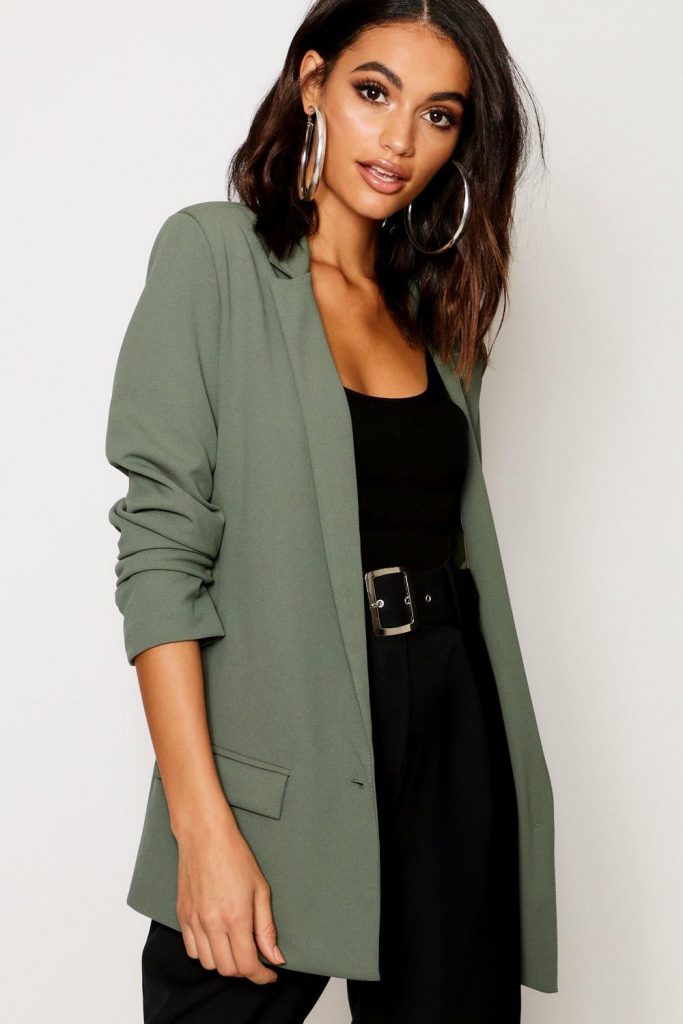 Comfortable Fabrics: Choose fabrics that are comfortable and breathable, such as cotton, linen, silk blends, and lightweight wool. Avoid materials that are too casual or wrinkled, like denim or jersey.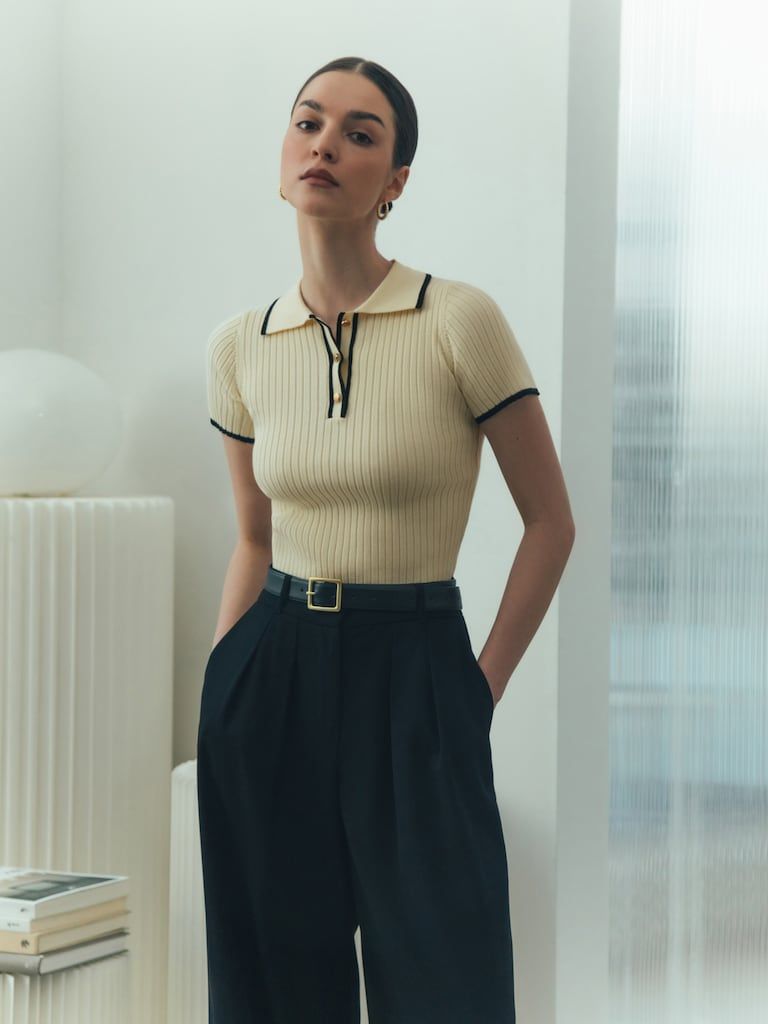 Appropriate Lengths: Hemlines for skirts and dresses should be at or slightly above the knee. Avoid excessively short or long lengths to maintain a professional appearance.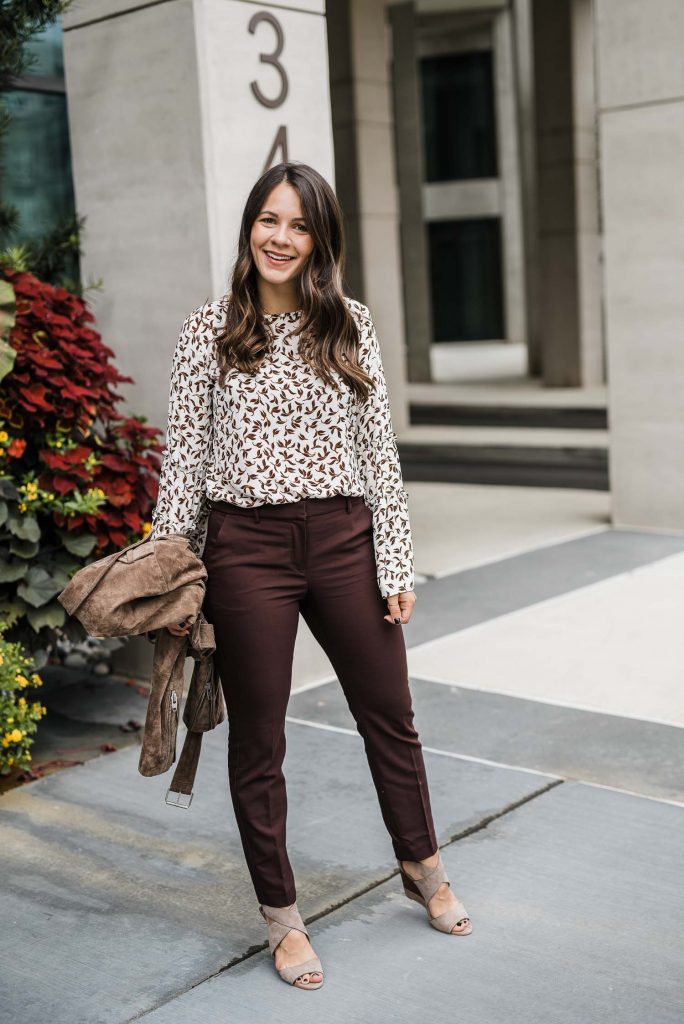 Versatile Colors: Neutral tones like black, gray, navy, and white are timeless choices for business casual outfits. You can also experiment with pops of color and subtle patterns to add interest to your look.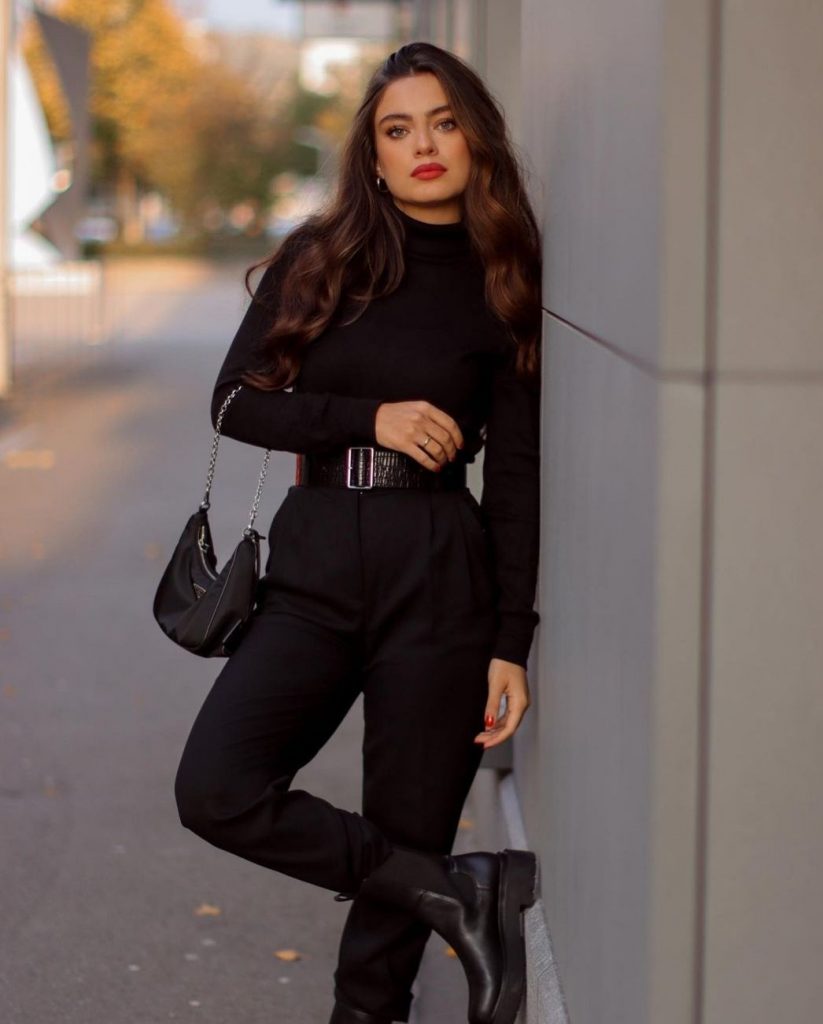 Outfit Ideas for Women in 2023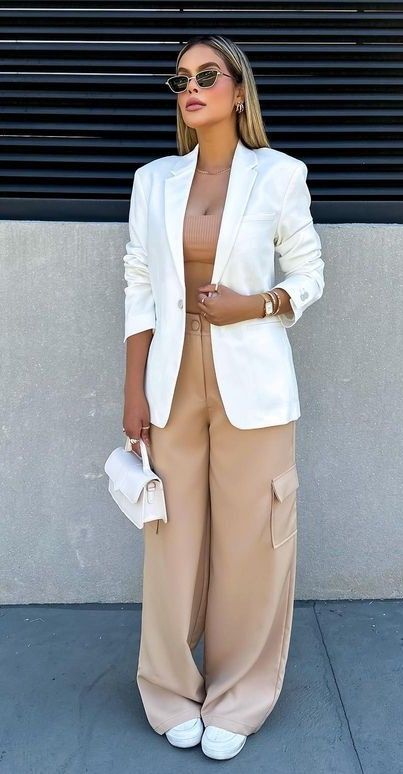 Modern Suiting
One of the most versatile and timeless options for business casual attire is a modern suit. Opt for a well-tailored blazer and pair it with matching trousers or a skirt. In 2023, try experimenting with bold colors like emerald green or burgundy to make a statement.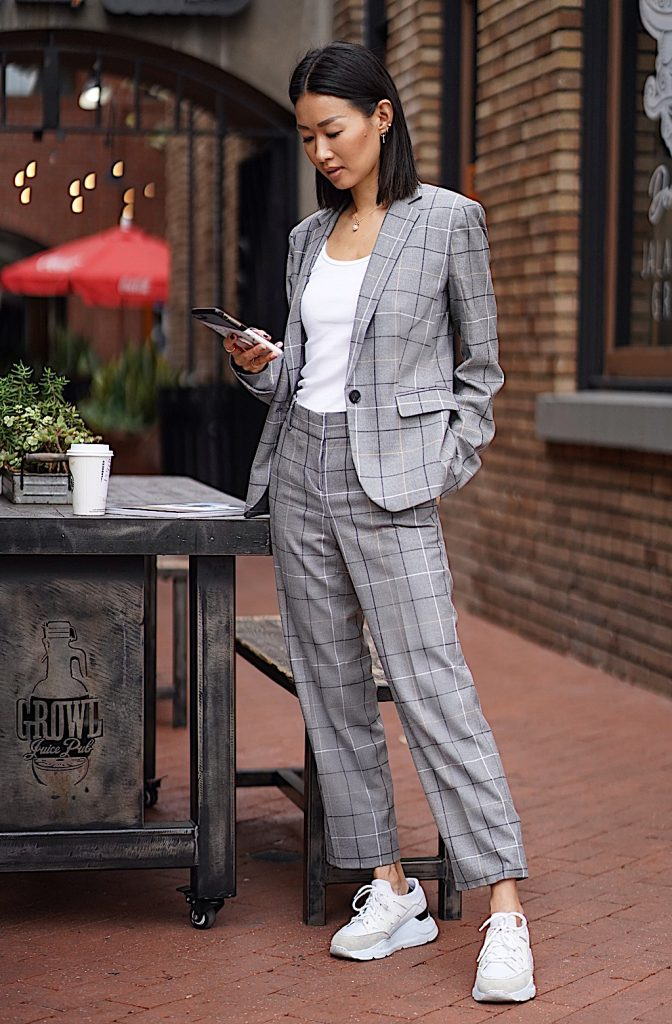 Effortless Blazers
A blazer is a staple piece in any business casual wardrobe. Pair a tailored blazer with a crisp white shirt and slim-fit trousers for a sophisticated yet relaxed look. Consider opting for blazers in unconventional fabrics like tweed or velvet for a touch of uniqueness.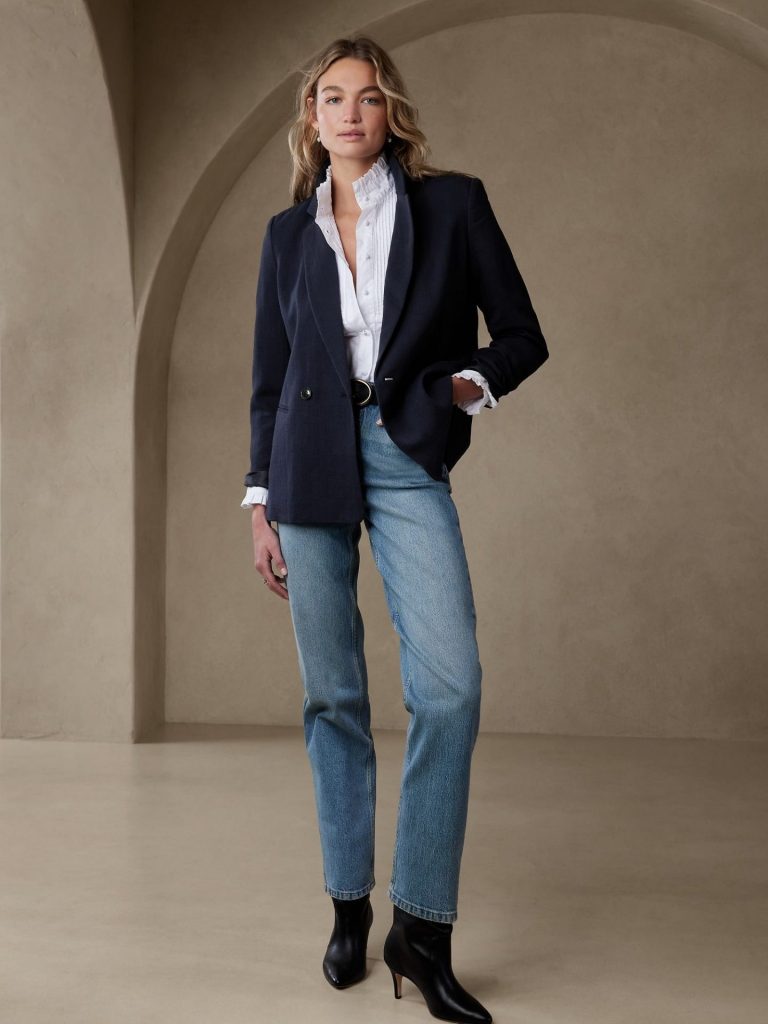 Statement Tops
Make a statement with your tops! Choose blouses or shirts with interesting details like ruffles, bows, or asymmetrical necklines. These pieces can instantly elevate a simple pair of trousers or a skirt and add a feminine touch to your outfit.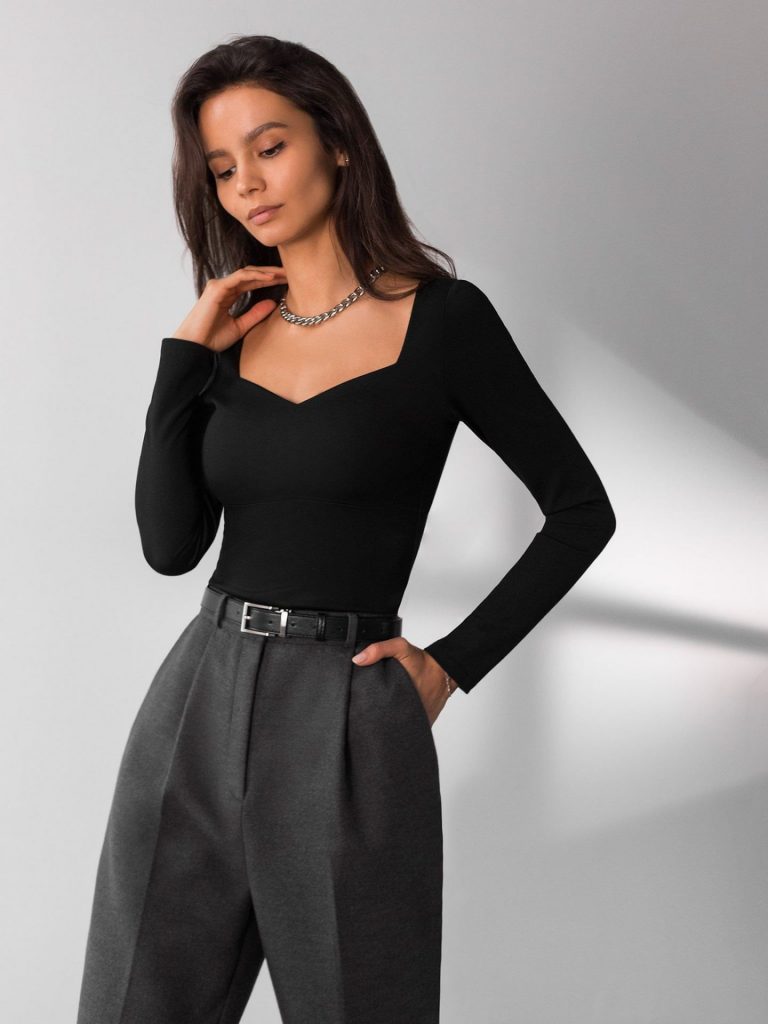 Stylish Trousers
Invest in well-fitted trousers in different colors and textures. Wide-leg trousers are trendy in 2023 and can create a chic and elongated silhouette. Pair them with a tucked-in blouse or a fitted sweater for a modern and elegant look.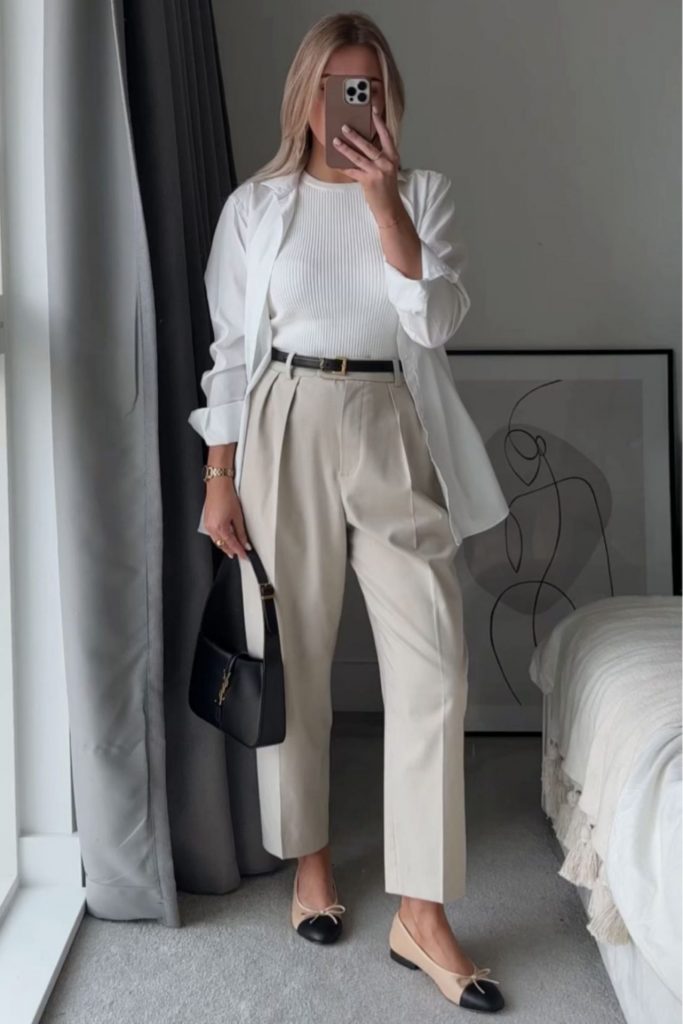 Midi Skirts and Dresses
Midi skirts and dresses are a perfect choice for a feminine and sophisticated business casual outfit. Opt for pleated or A-line skirts in classic colors like navy or camel. Pair them with a tucked-in blouse and heels for a polished look.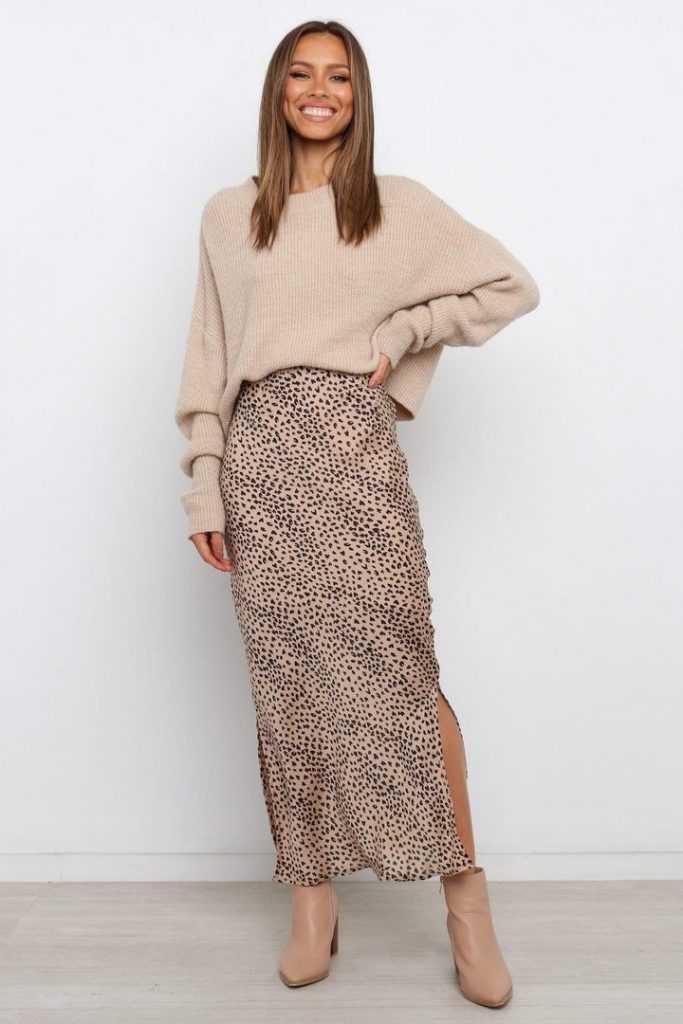 Jumpsuits and Rompers
Jumpsuits and rompers have become increasingly popular in the business casual realm. Choose one in a tailored silhouette with a defined waistline for a professional appearance. Accessorize with a belt and statement jewelry to complete the look.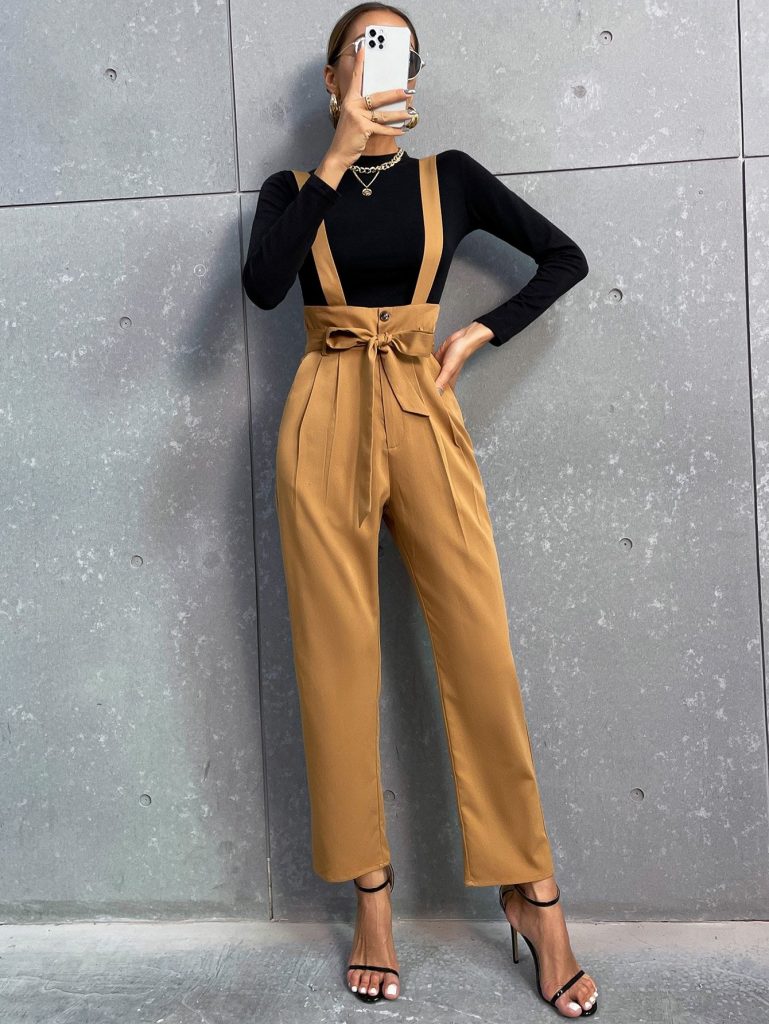 Layering with Knitwear
Add depth and warmth to your business casual outfits by incorporating knitwear. Layer a lightweight sweater or a cardigan over a blouse or a dress. This not only keeps you cozy but also adds texture and visual interest to your ensemble.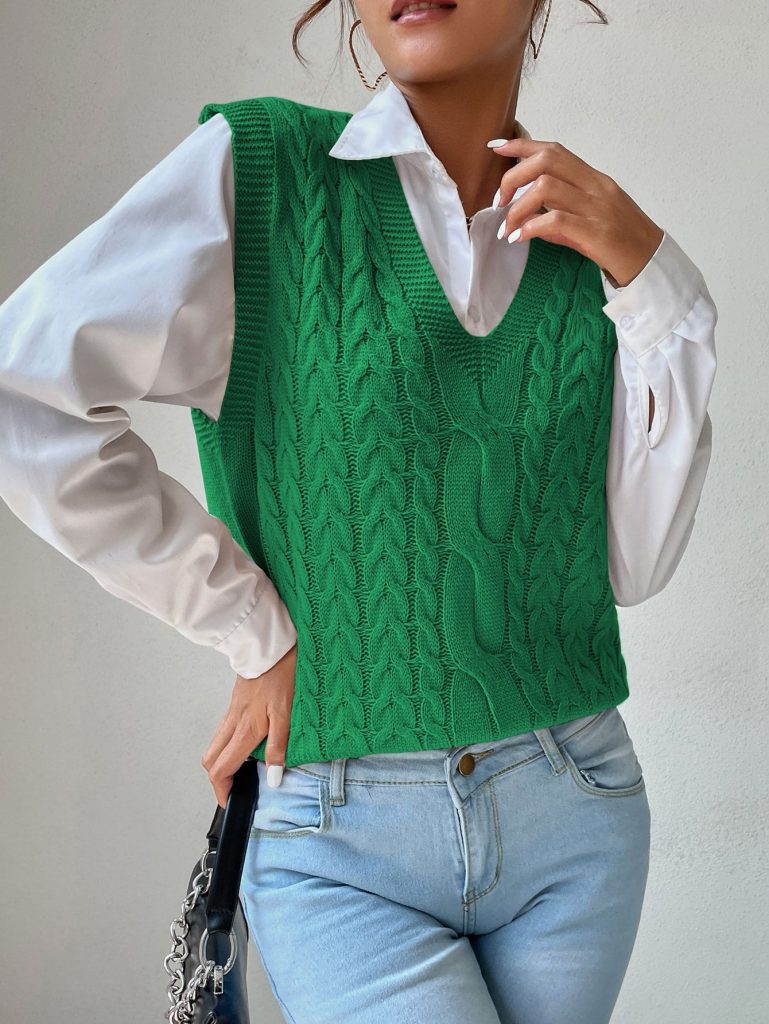 Elegant Accessories
Accessorizing is key to enhancing your business casual outfits. Opt for minimalist jewelry, such as delicate necklaces or stud earrings, to keep the focus on your ensemble. A structured handbag or a sleek belt can also elevate your look.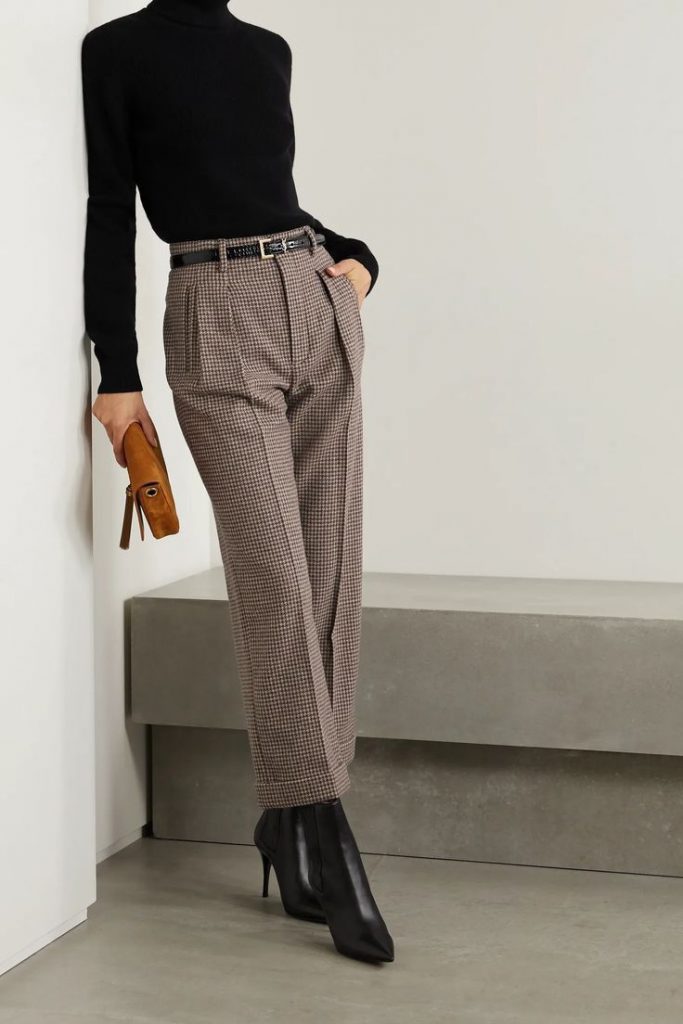 Dress for Success: Fit and Tailoring
Proper fit and tailoring are essential for a polished appearance. Ensure your clothes are neither too tight nor too loose. Tailor your garments if needed to achieve the perfect fit, as this can make a significant difference in how you present yourself.
Pay Attention to Footwear
Complete your business casual look with appropriate footwear. Opt for closed-toe shoes like pumps, loafers, or ankle boots. Make sure they are comfortable for all-day wear and match the overall style of your outfit.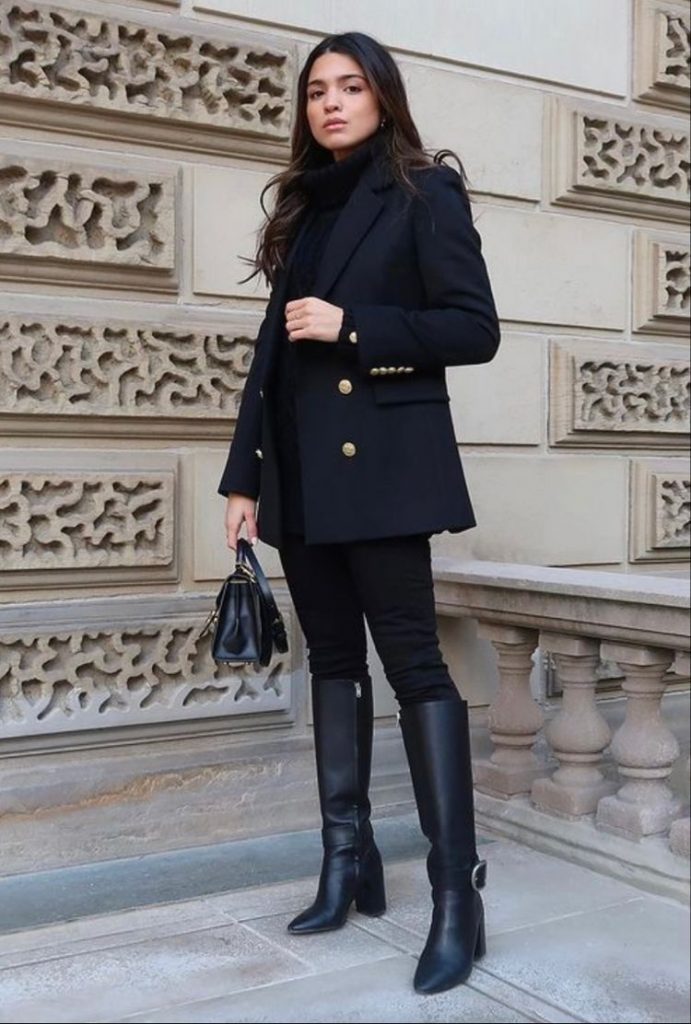 Save Pin