Fashion
Casual Fall Outfits 2023 15 Ideas: Embrace Style and Comfort
As the leaves change color and the air turns crisp, it's time to revamp our wardrobes and embrace the latest fall fashion trends. Fall is the perfect season to play with layering, textures, and earthy tones, creating stylish yet comfortable outfits for any occasion. In this article, we'll explore fifteen fantastic casual fall outfit ideas for 2023 that will keep you looking trendy and feeling cozy throughout the season.
Embrace Chunky Knits: Sweater Weather
There's nothing quite like wrapping yourself in a chunky knit sweater on a chilly autumn day. Opt for oversized sweaters in warm hues like mustard, rust, or forest green. Pair them with your favorite jeans or leggings for an effortlessly chic look. Add some ankle boots to complete the ensemble and keep your feet warm and stylish.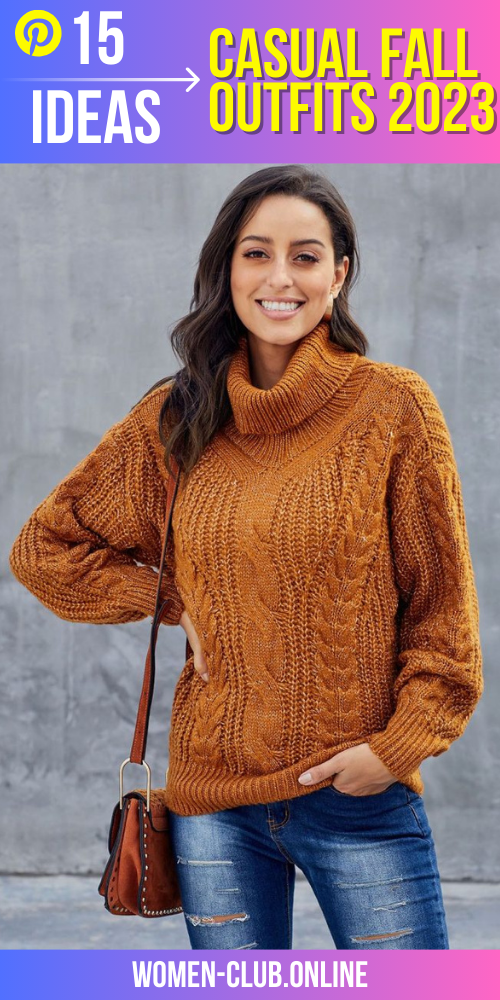 The Classic Denim Jacket
The timeless denim jacket is a fall staple that never goes out of style. This versatile piece can be layered over a dress or paired with a graphic tee and high-waisted trousers. Its ability to elevate any outfit makes it a must-have for your fall wardrobe.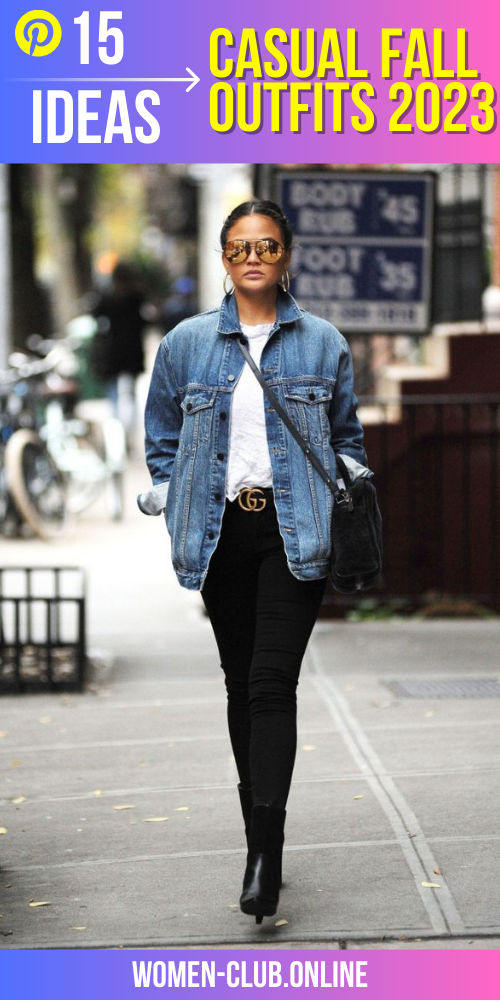 Cozy Scarves: Wrap Up in Style
Scarves are not only functional but also add a touch of sophistication to any outfit. Look for oversized scarves in plaid or houndstooth patterns to add a pop of color and texture to your fall ensemble.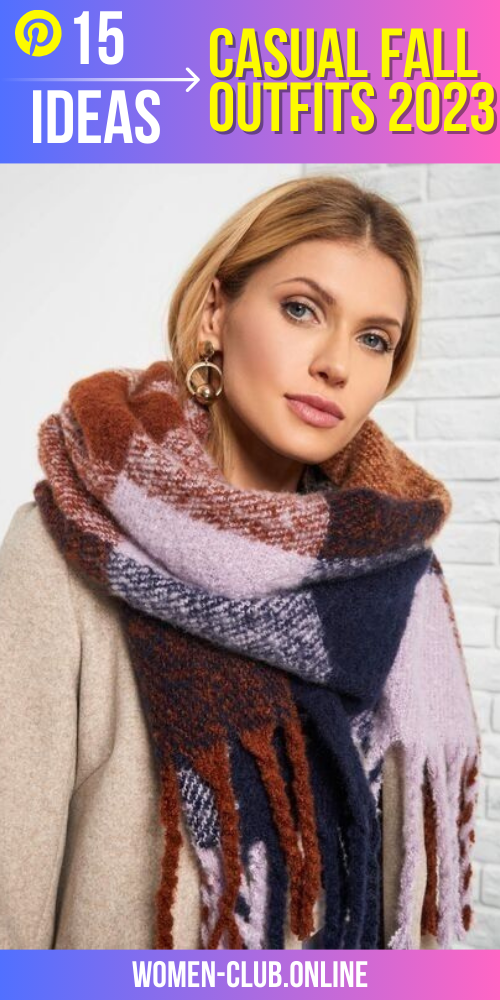 Midi Skirts and Sweaters
Combine the femininity of a midi skirt with the coziness of a sweater for a chic fall look. Tuck in the sweater to highlight your waist, and throw on a wide-brimmed hat for a dash of bohemian flair.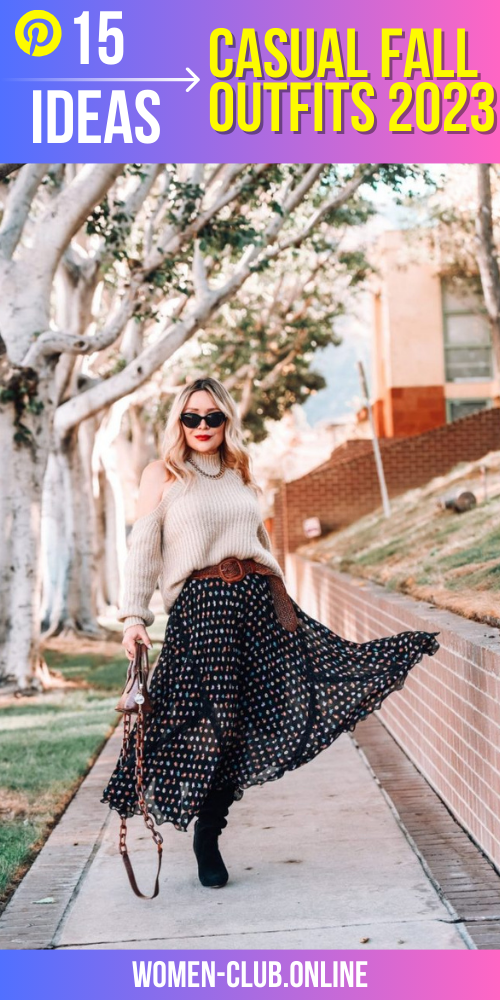 Leather Weather: Jackets and Skirts
When the temperature drops, it's time to bring out the leather pieces. A leather jacket instantly adds an edgy vibe to your outfit, while a leather skirt paired with a tucked-in blouse creates an alluring and stylish look.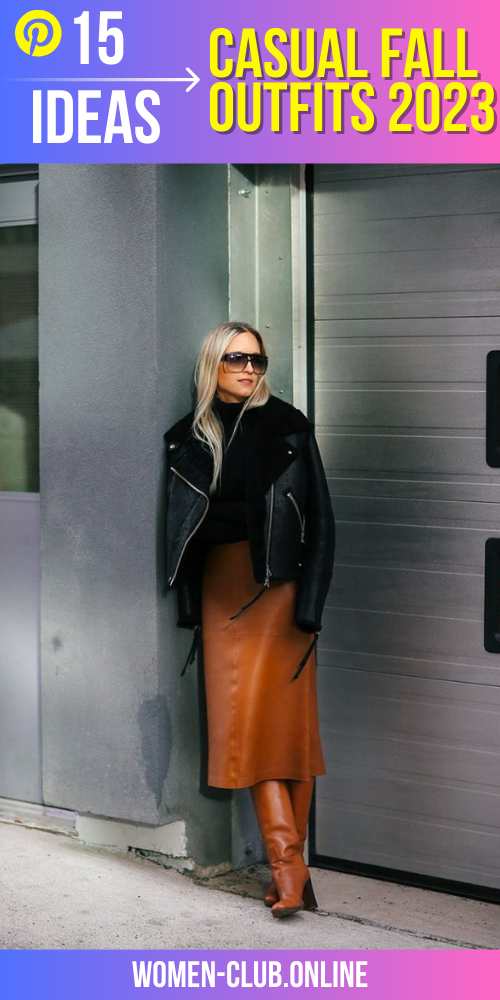 The Classic Trench Coat
A classic trench coat is a timeless piece that exudes sophistication and elegance. It's perfect for layering over your casual fall outfits while keeping you dry and stylish on rainy days.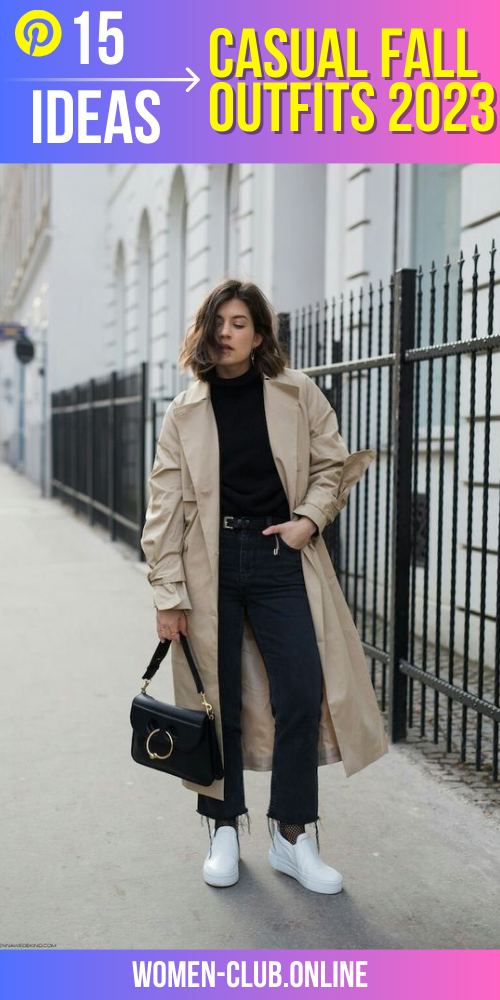 Plaid Perfection: Flannel Shirts
Flannel shirts are a fall fashion favorite, and they're incredibly versatile. You can wear them buttoned up with jeans or open over a t-shirt for a laid-back and cozy vibe.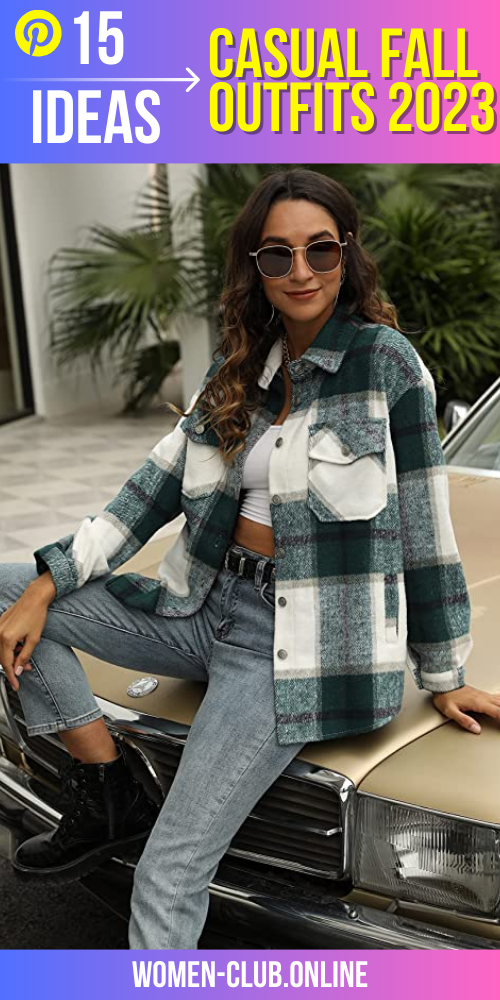 Athleisure: Comfy and Chic
Combine comfort and style with athleisure outfits. Pair leggings or joggers with a trendy hoodie or oversized sweatshirt for a look that's effortlessly cool.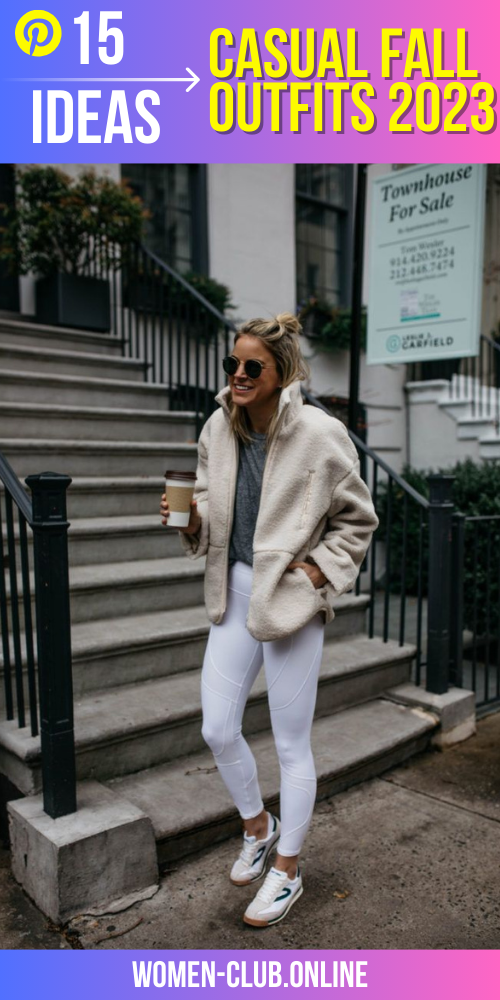 Sweater Dresses: One-and-Done
Sweater dresses are the epitome of easy dressing. They provide a polished and put-together look with minimal effort. Add knee-high boots and a belt to accentuate your waist for a fashion-forward appearance.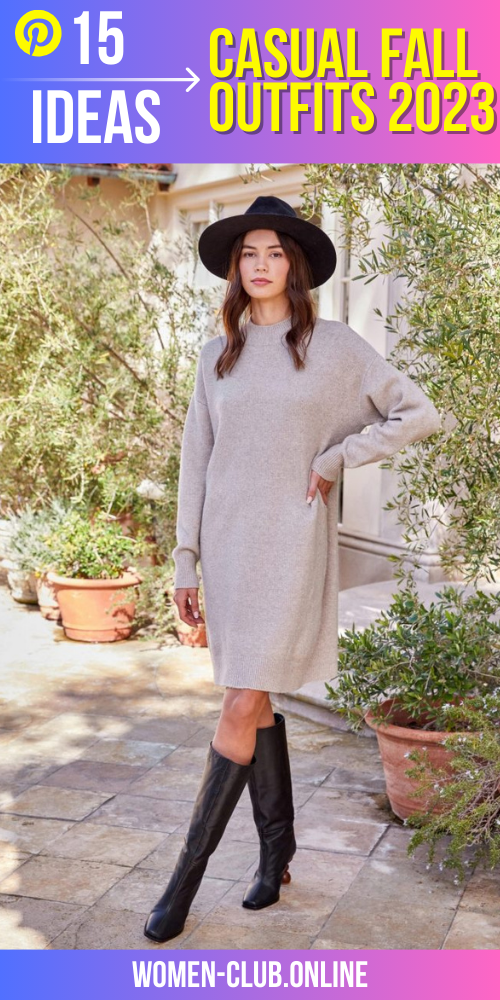 Monochrome Magic
Opt for a monochromatic outfit in warm fall tones like camel, burgundy, or olive green. Monochrome looks are not only stylish but also elongate your silhouette, creating a sleek and modern appearance.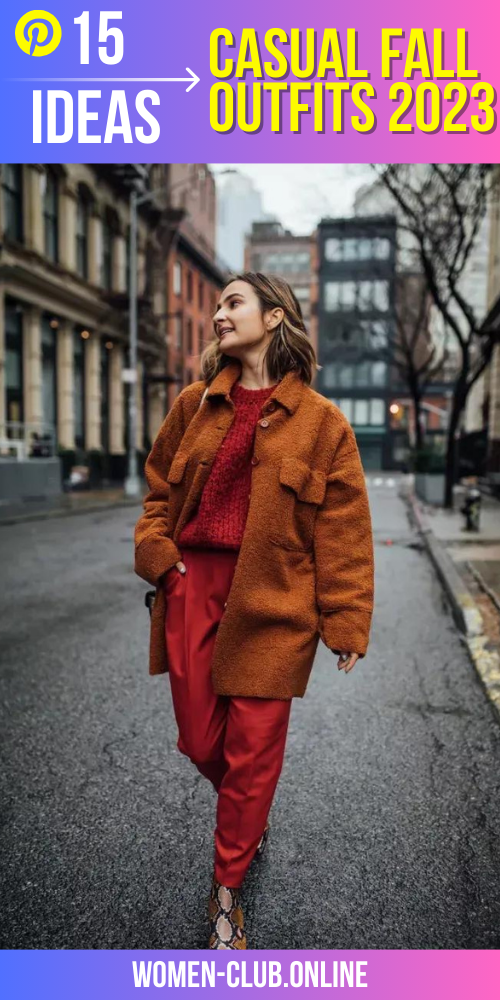 Layering with Cardigans
Cardigans are a fall essential for creating stylish layered looks. Choose a long, duster-style cardigan or an oversized chunky one and pair it with a simple t-shirt and jeans for an effortlessly chic outfit.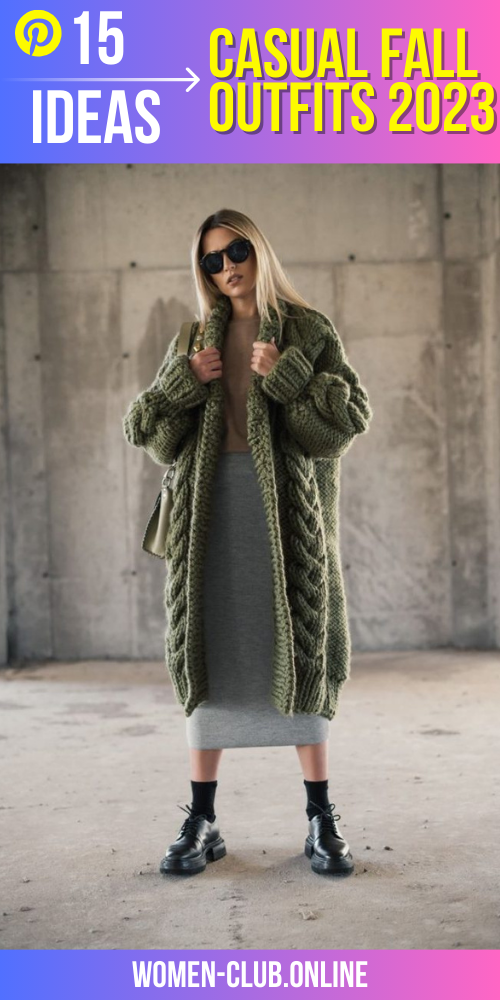 Jumpsuits: Easy and Trendy
Jumpsuits are a great alternative to dresses and can be easily dressed up or down. Choose one in a fall-appropriate color and style it with accessories to match the occasion.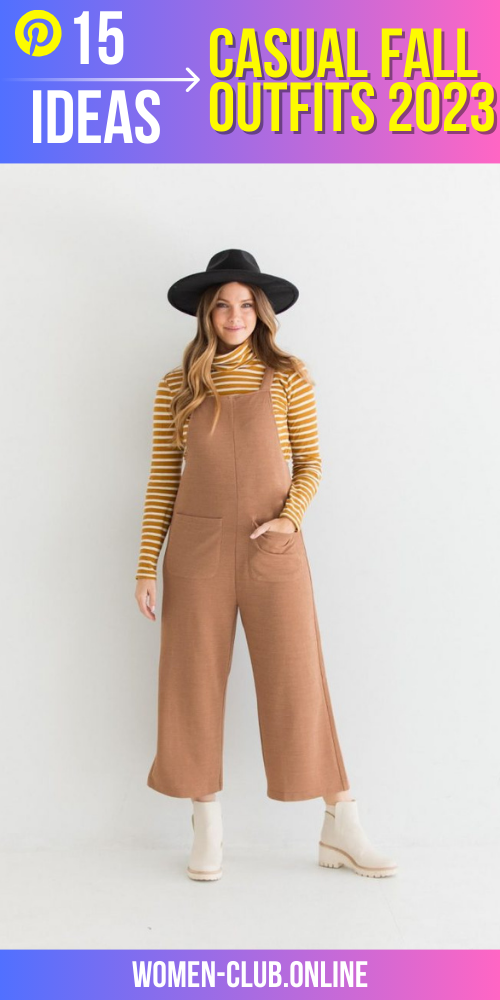 The Effortless Wrap Dress
Wrap dresses are flattering for all body types and perfect for the fall season. Look for one in a playful print or a rich jewel tone to add some vibrancy to your wardrobe.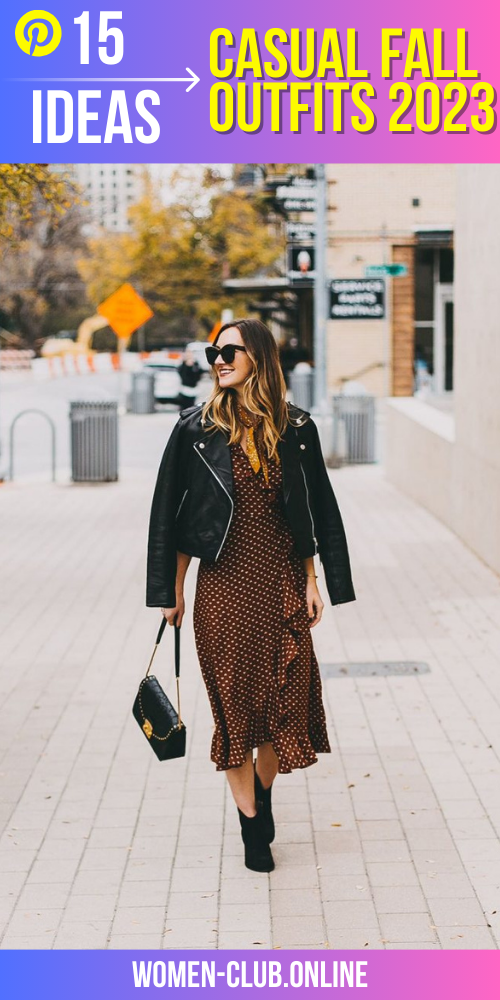 Teddy Bear Coats: Stay Warm and Stylish
Teddy bear coats are the ultimate cozy outerwear for fall. Their fluffy texture adds a touch of luxury to any outfit while keeping you warm and snug.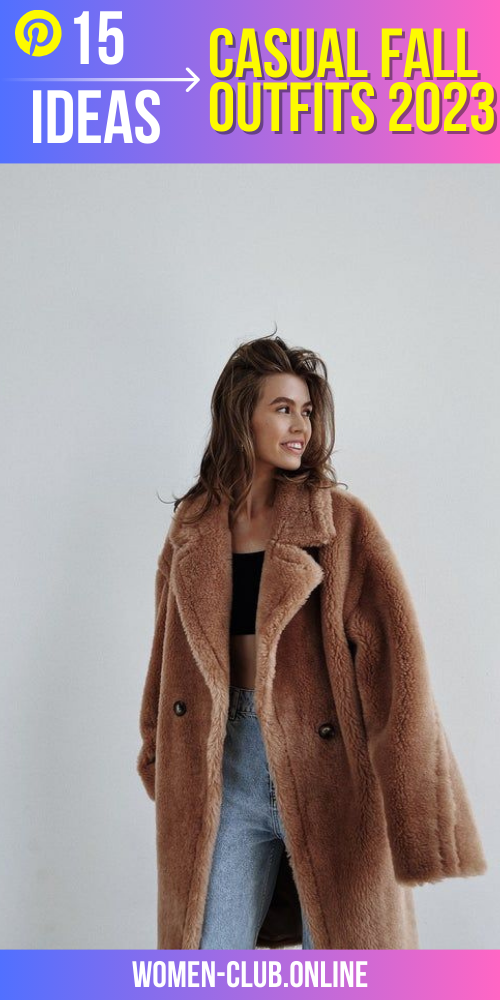 The Power of Accessories
Don't forget the power of accessories to elevate your casual fall outfits. Add a statement belt, a stylish hat, or some eye-catching jewelry to make your look stand out.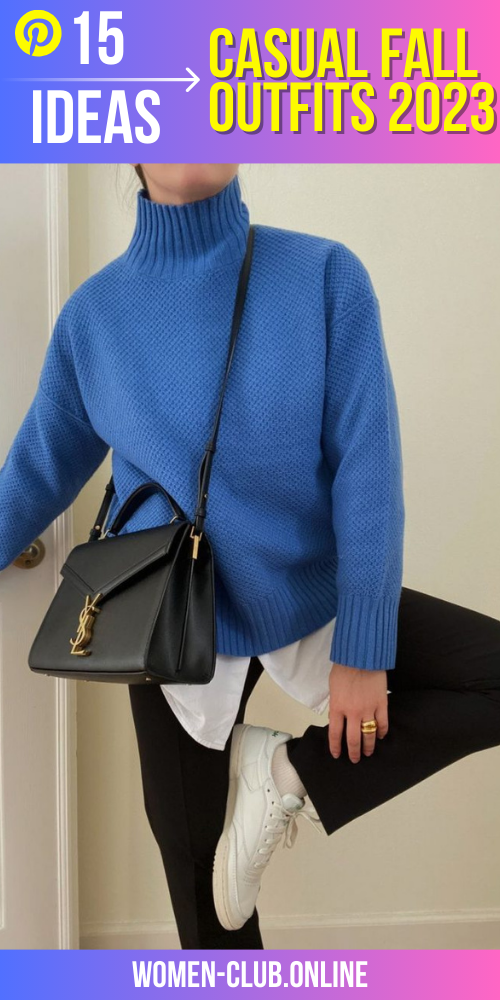 Save Pin