Fashion
Everyday Fall Outfits 2023 15 Ideas: Embracing Comfort and Style
As the leaves turn brilliant hues of red, orange, and yellow, and the air carries a slight chill, it's time to revamp our wardrobes with cozy and fashionable fall outfits. Fall is a season of transition, and your everyday outfits should strike the perfect balance between comfort, warmth, and style. In this article, we'll explore 15 fantastic fall outfit ideas for 2023 that will keep you looking chic and feeling comfortable throughout the season.
Layering with Knit Sweaters
One of the quintessential fall fashion pieces is the classic knit sweater. Layering a cozy knit sweater over a basic tee or turtleneck not only adds warmth but also adds depth and texture to your outfit. Pair it with jeans or a skirt for a chic yet laid-back look.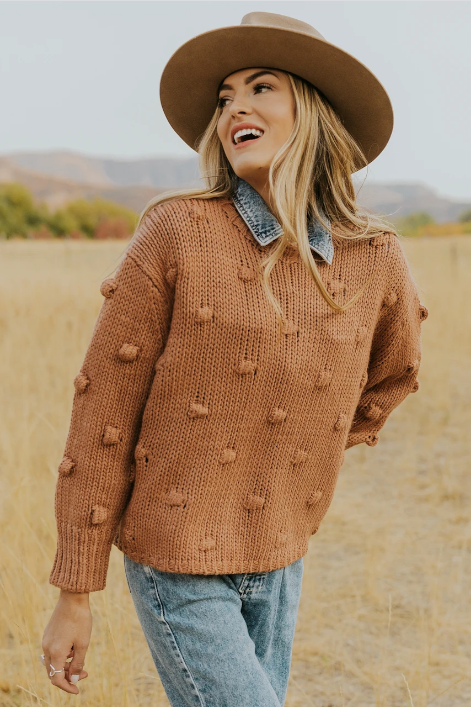 Classic Trench Coat for Elegance
A timeless trench coat is a must-have for fall. Its sleek design and versatility make it perfect for both casual and formal occasions. Choose a neutral-colored trench to effortlessly complement any outfit.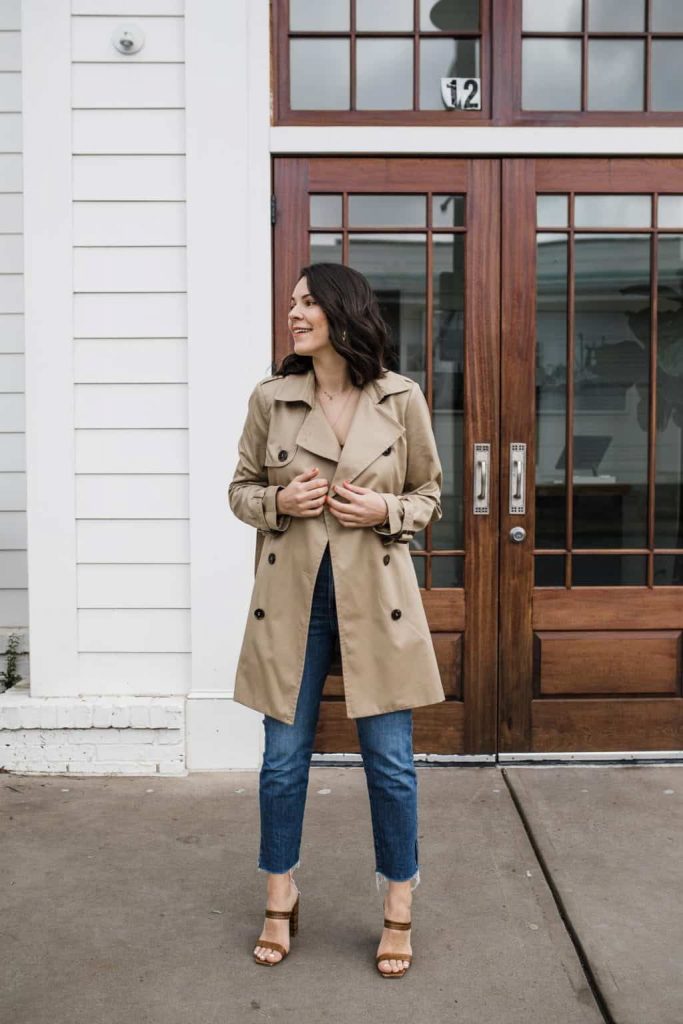 Leather Jackets for Edgy Appeal
For those looking to add a touch of edginess to their fall outfits, a leather jacket is the way to go. It's a statement piece that can instantly elevate any ensemble, giving you a cool and confident look.
Cozy Scarves for Warmth and Style
Scarves are not only practical but also serve as an excellent accessory to complete your fall look. Opt for chunky knitted scarves or oversized plaid ones to add a pop of color and texture to your outfit.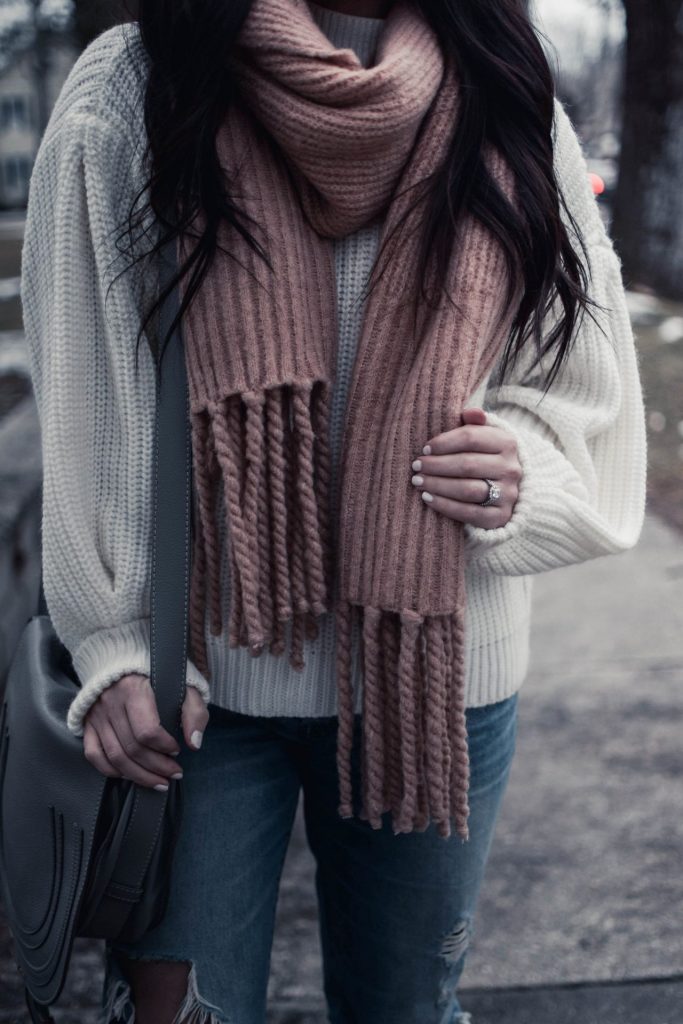 Boots – The Ultimate Fall Footwear
No fall wardrobe is complete without a stylish pair of boots. Whether ankle boots, knee-high, or combat boots, they add a touch of sophistication and provide comfort during colder days.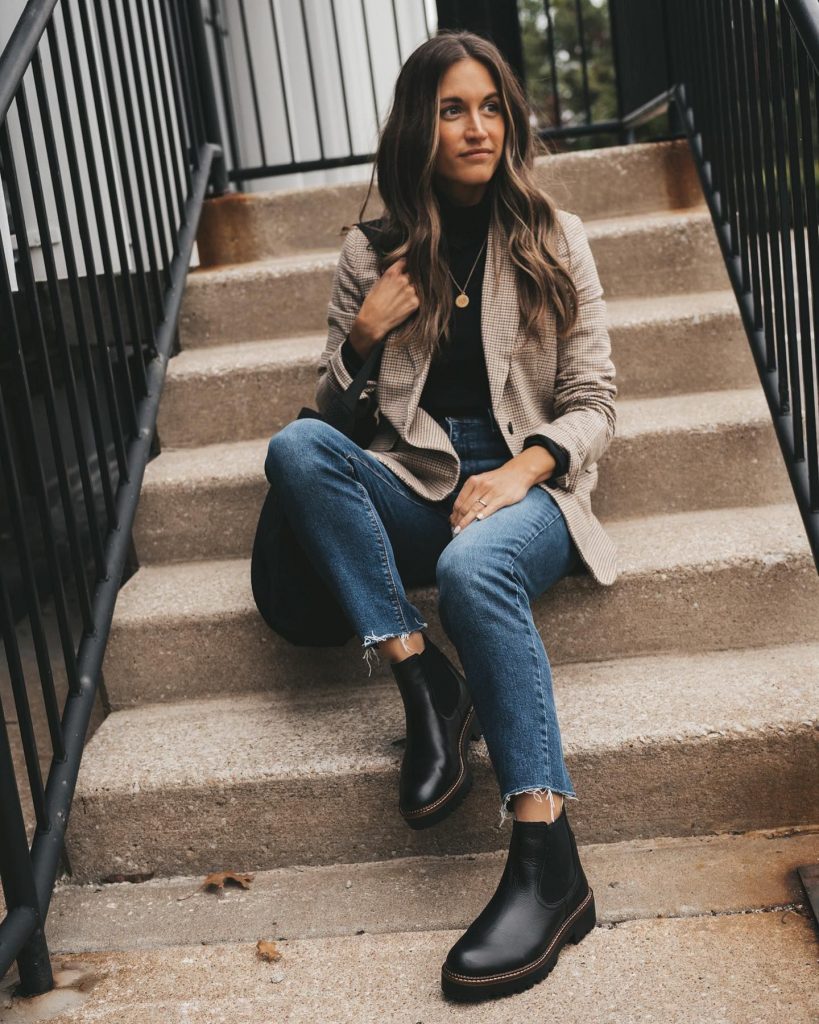 Sweater Dresses for Effortless Elegance
Sweater dresses are a chic option for days when you want to look effortlessly put together. They offer both coziness and elegance, making them perfect for various fall occasions.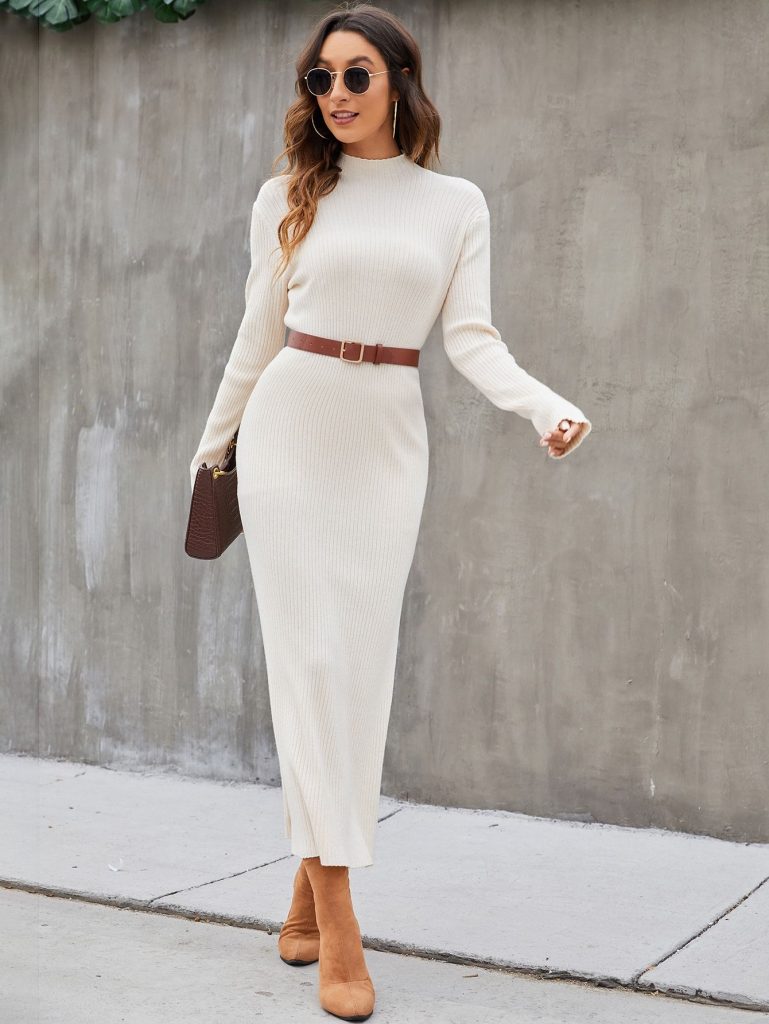 Printed Leggings for a Playful Look
Trade in your basic leggings for printed ones to create a playful and stylish fall outfit. Pair them with an oversized sweater or a tunic top for a comfortable yet fashionable ensemble.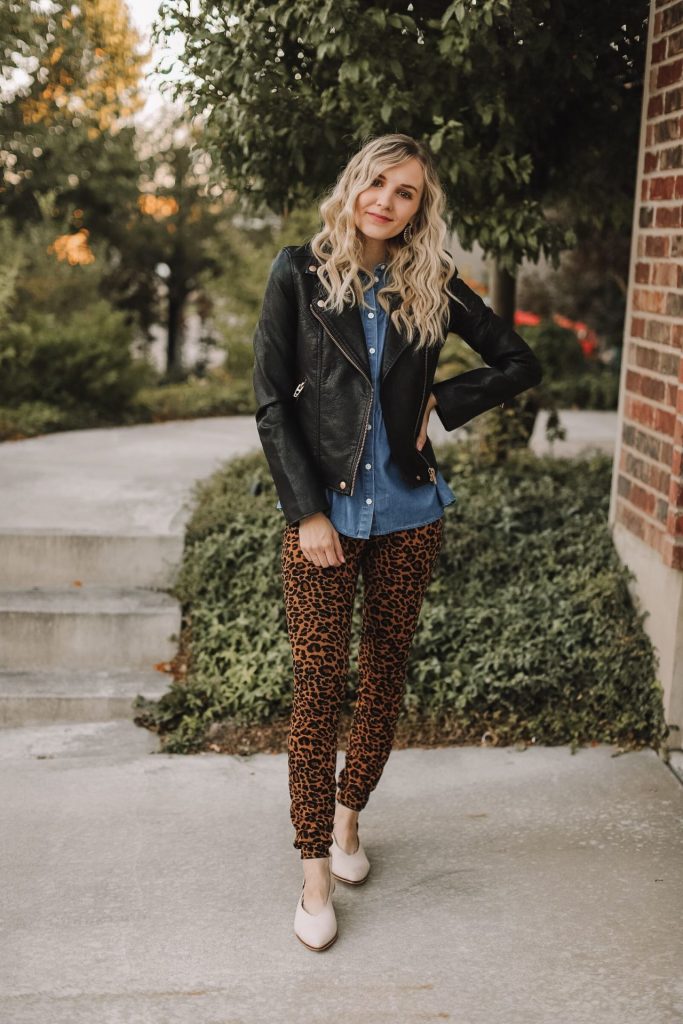 Denim on Denim for a Casual Vibe
Don the classic denim-on-denim look by pairing your favorite denim jacket with jeans. This casual ensemble exudes a laid-back and trendy vibe.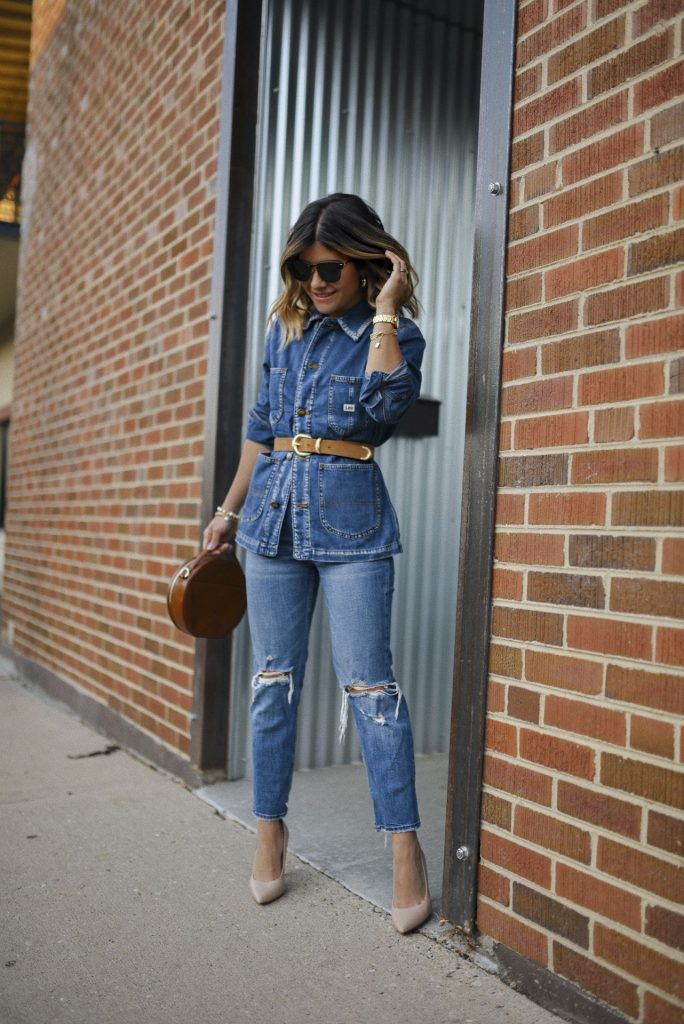 Plaid Patterns for Fall Aesthetics
Plaid patterns scream fall and can be incorporated into various pieces of clothing, including skirts, shirts, and blazers. Embrace the fall aesthetics with this timeless pattern.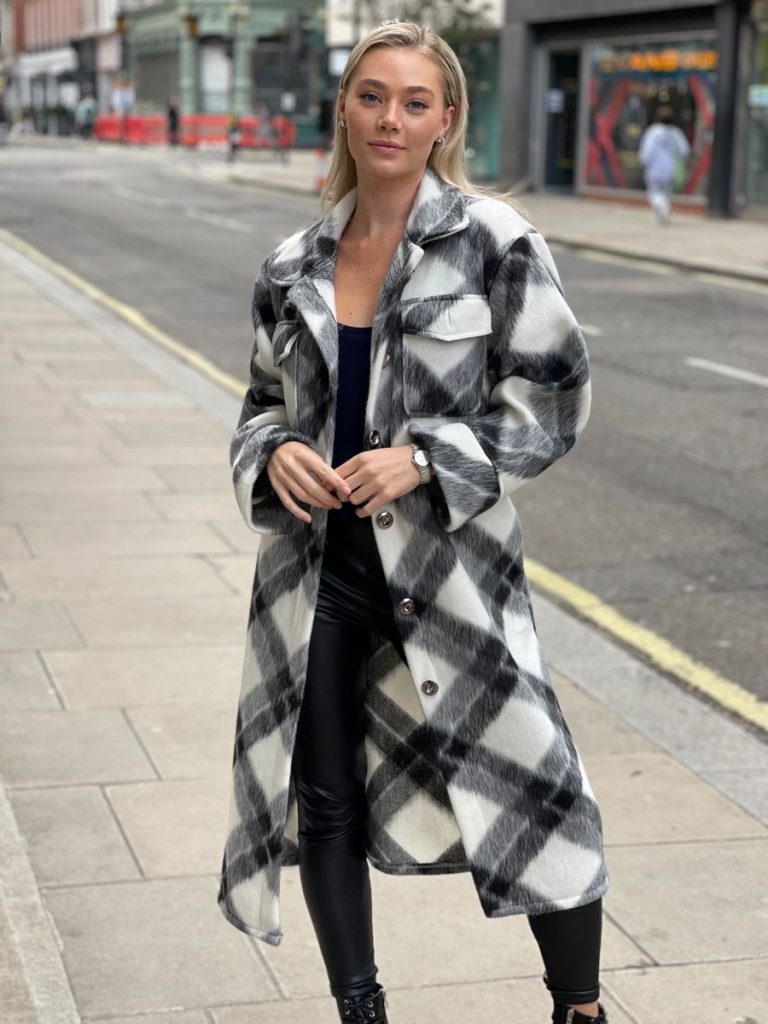 Layering with Cardigans
Cardigans are versatile and can be easily layered to add warmth to any outfit. Wear them over a dress or with a simple tee for a cozy yet stylish appearance.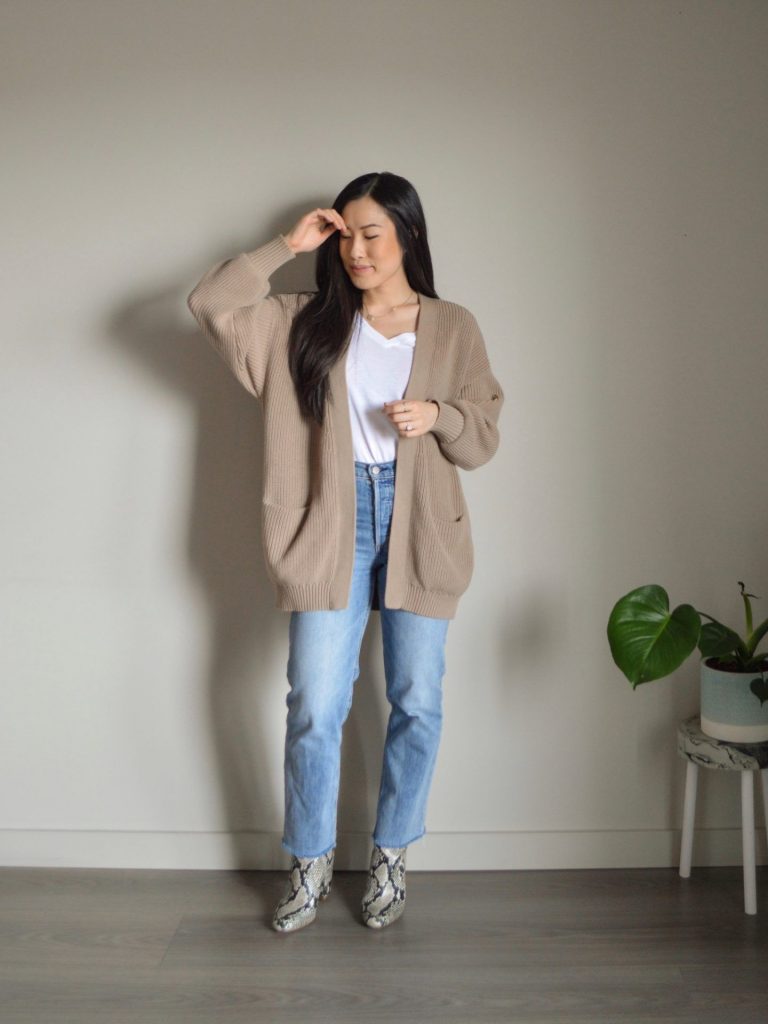 Turtlenecks for Sophistication
Turtlenecks exude sophistication and elegance. Choose a neutral-colored turtleneck to pair with skirts or pants for a polished and fashionable look.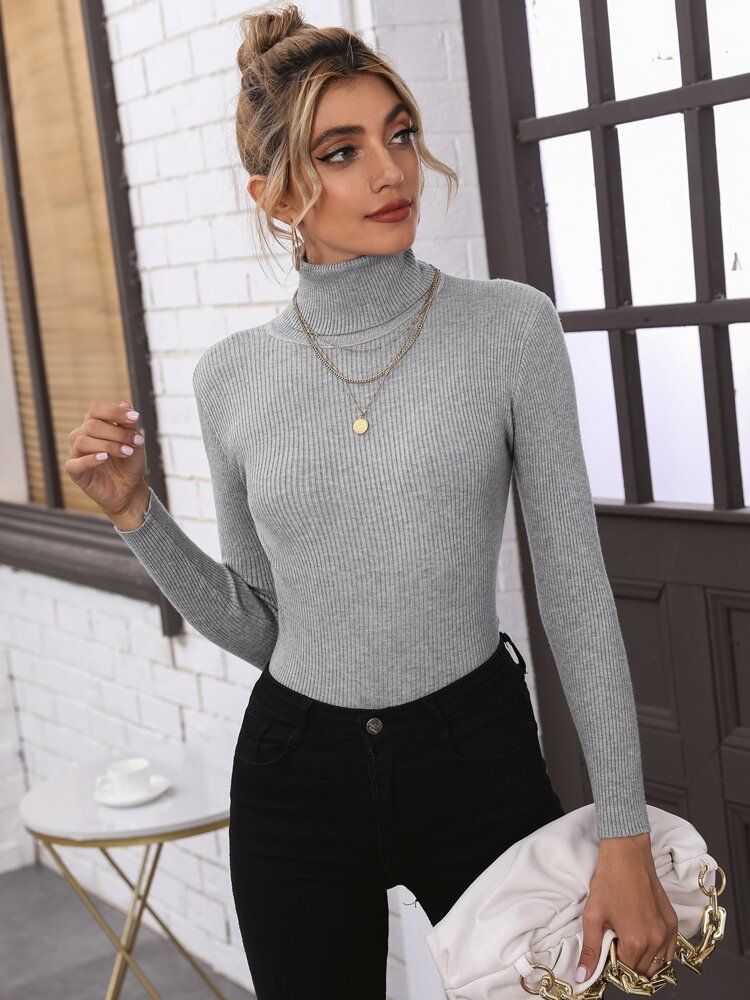 Puffer Jackets for Maximum Warmth
When the temperatures drop, puffer jackets become a necessity. These trendy and comfortable jackets provide the ultimate warmth during chilly fall days.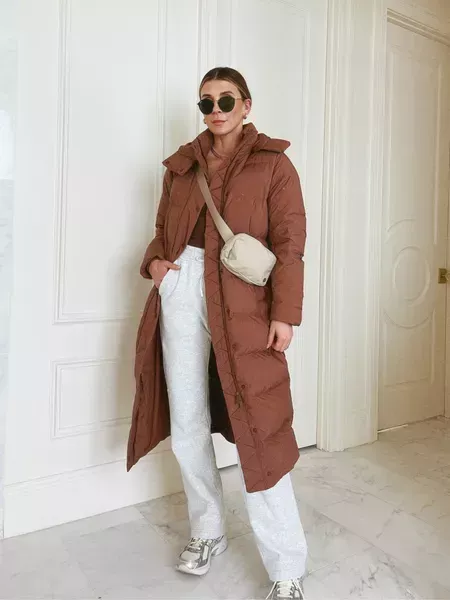 Midi Skirts for Feminine Charm
Midi skirts are a perfect blend of elegance and comfort. Pair them with a tucked-in blouse and ankle boots for a touch of feminine charm.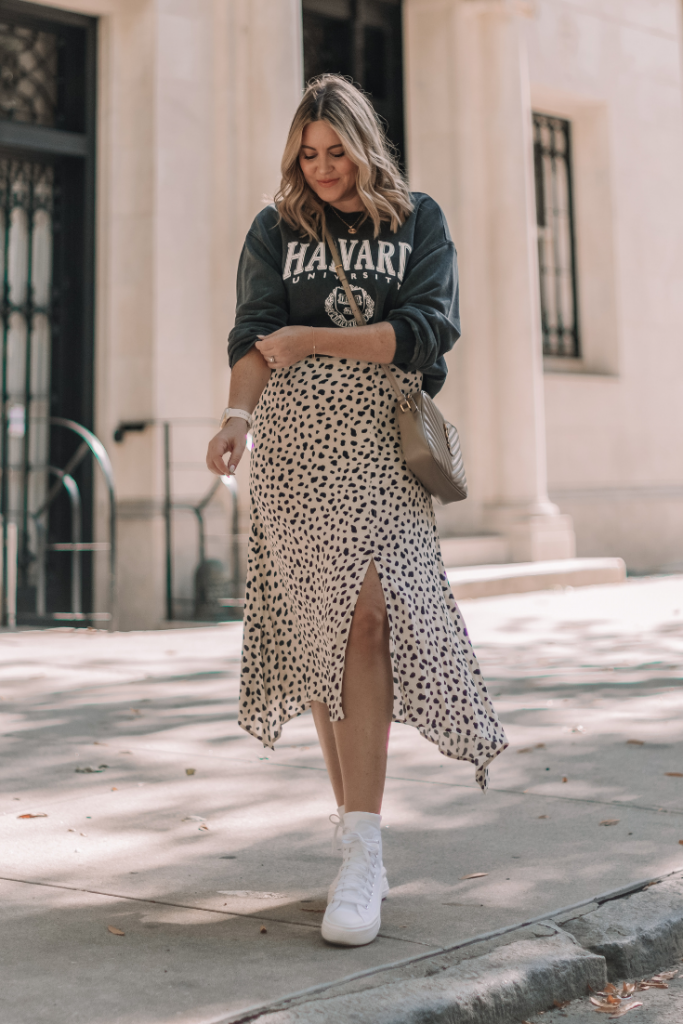 Chunky Sweaters and Wide-Leg Pants
Create a chic and cozy fall outfit by pairing chunky sweaters with wide-leg pants. This combination is both trendy and comfortable for the season.
Hats for the Finishing Touch
Complete your fall look with a stylish hat. Whether it's a classic beret, a wide-brimmed hat, or a beanie, it adds flair and a finishing touch to your outfit.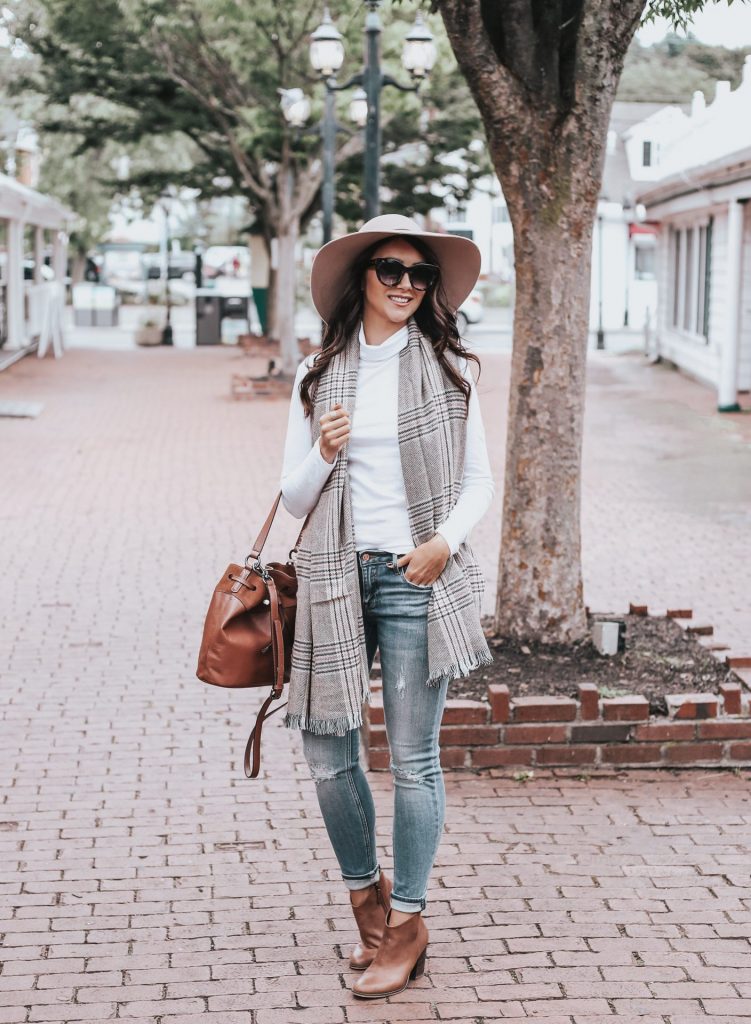 Save Pin