Fashion
Fall Formal Dress 2023: Modest Long Sleeve Dresses for the Elegant Look
Fall formal events provide the perfect opportunity to showcase your style and elegance. With the changing seasons, it's essential to stay up-to-date with the latest trends and ideas for fall formal dresses in 2023. In this article, we will explore the top trends, popular styles, colors and patterns, accessories and styling tips, dressing for body types, budget-friendly options, care and maintenance tips, and more. Get ready to impress with your impeccable fashion sense and make a lasting impression at your next fall formal event.
Trends for Fall Formal Dresses 2023
When it comes to fall formal dresses in 2023, there are several exciting trends to keep in mind. By incorporating these trends into your outfit, you can ensure a stylish and modern look that stands out from the crowd.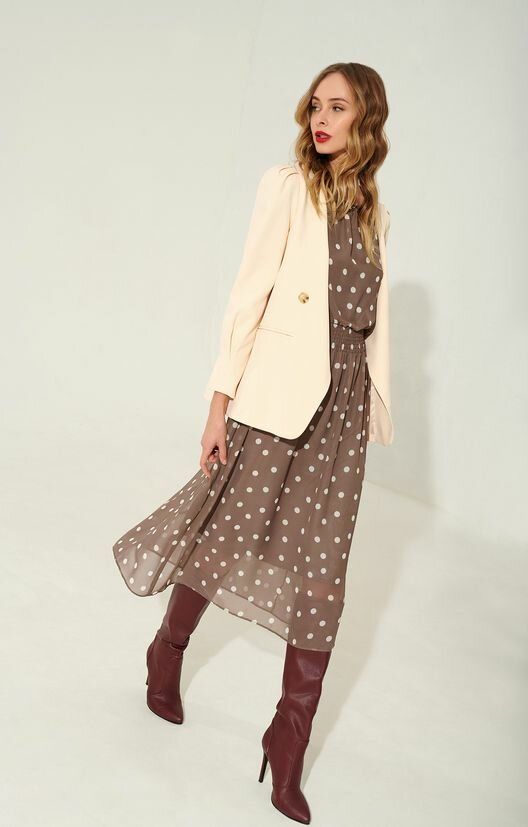 Bold Colors and Prints
Make a statement with bold colors and prints for your fall formal dress. Deep jewel tones like emerald green, sapphire blue, and rich burgundy are particularly popular for the upcoming season. Vibrant prints such as floral, abstract, and geometric patterns can also add a touch of uniqueness to your dress.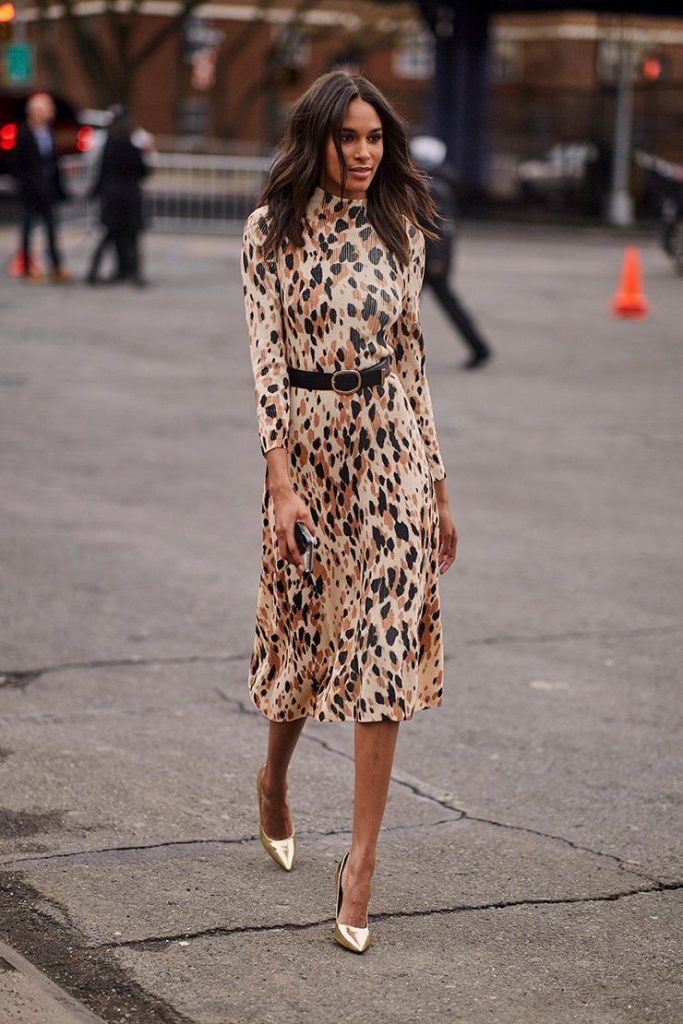 Velvet and Satin Fabrics
Luxurious fabrics like velvet and satin are making a comeback for fall formal dresses in 2023. These fabrics offer a rich and elegant look, perfect for formal occasions. Opt for a velvet gown with a plunging neckline or a satin dress with a thigh-high slit for an irresistible allure.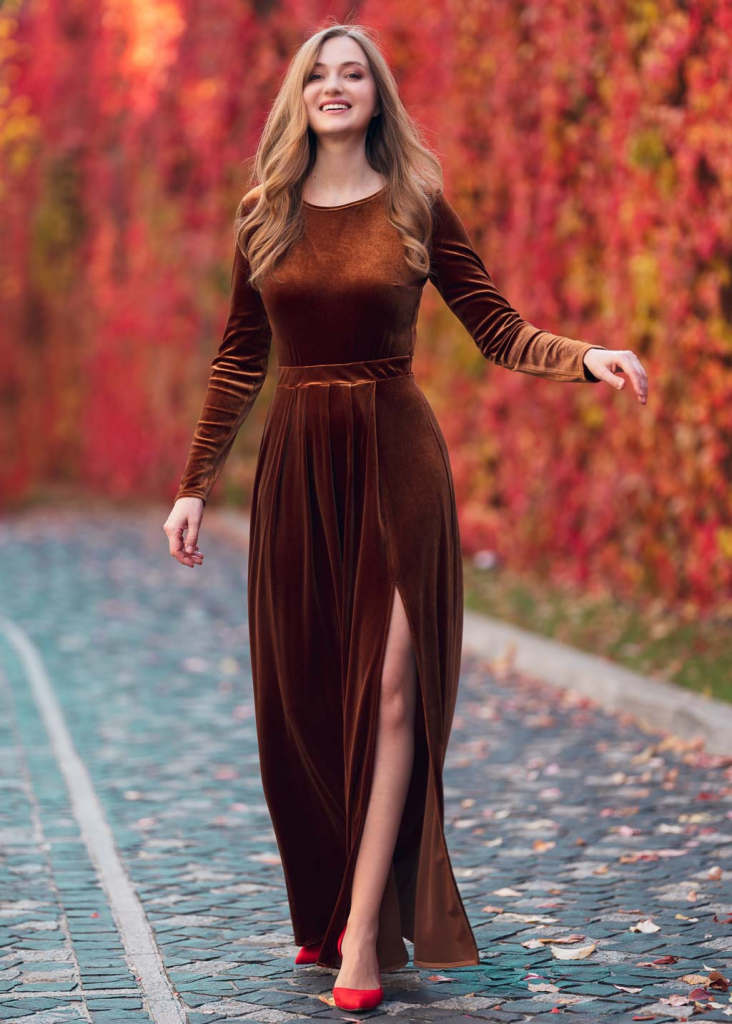 Statement Sleeves
Statement sleeves are a great way to add drama and flair to your fall formal dress. Consider dresses with voluminous puff sleeves, bishop sleeves, or exaggerated ruffles. These details will create a striking silhouette and make you the center of attention.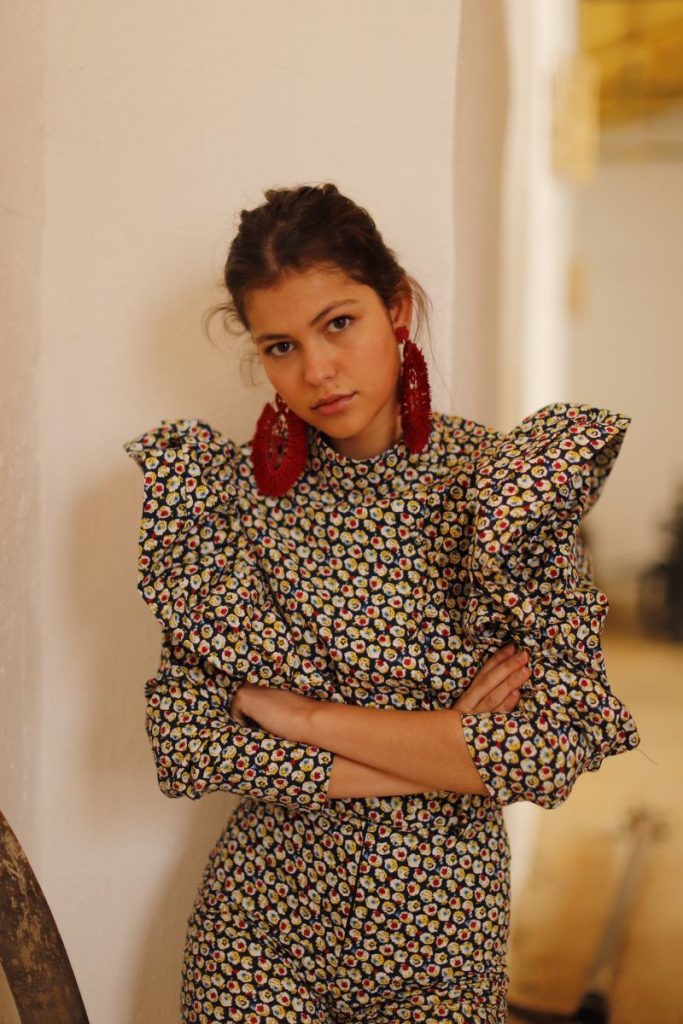 High-Low Hemlines
For a contemporary and fashion-forward look, choose a fall formal dress with a high-low hemline. This style combines the elegance of a long gown with the playfulness of a shorter dress. Showcase your legs while still maintaining a sophisticated vibe.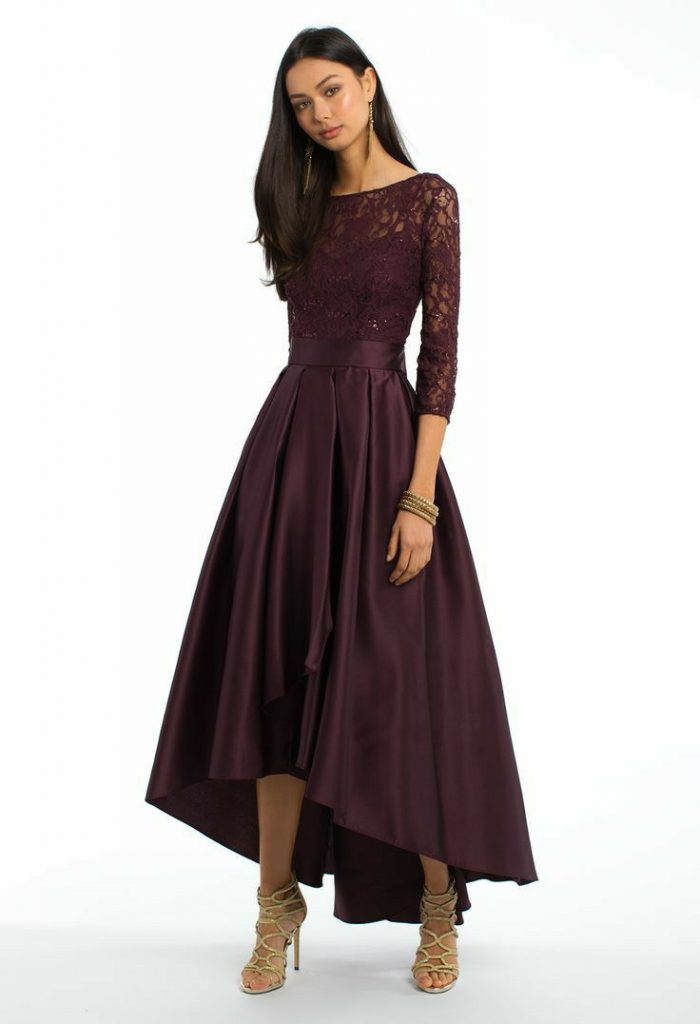 Metallic Accents
Add a touch of glamour and shine with metallic accents on your fall formal dress. Look for dresses with metallic embroidery, sequins, or beading. These details catch the light and create a dazzling effect, making you sparkle throughout the event.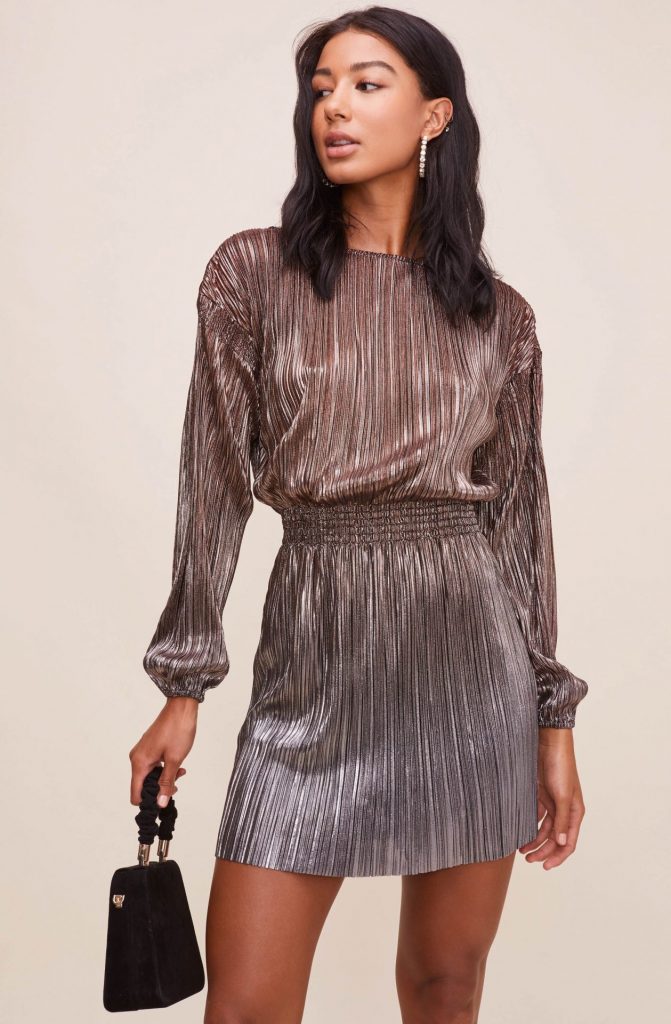 Embellishments and Beadwork
Intricate embellishments and beadwork can elevate the look of any fall formal dress. Whether it's delicate lace appliques, shimmering beads, or sequined patterns, these embellishments will add texture and visual interest to your outfit.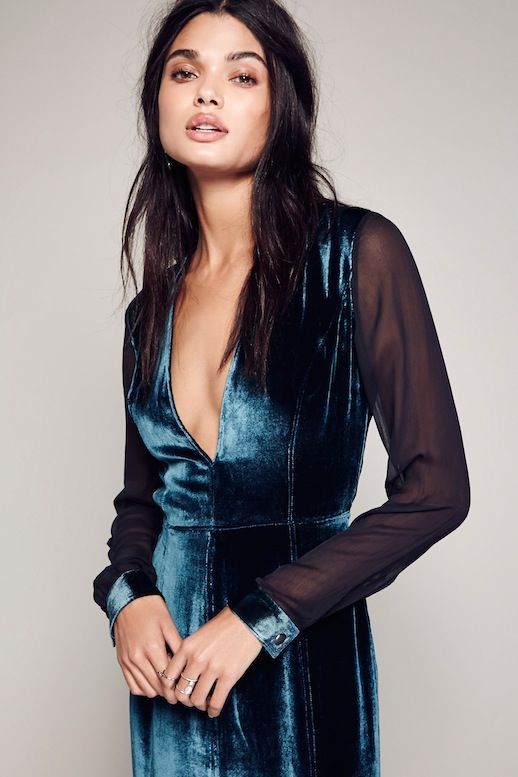 Popular Styles for Fall Formal Dresses 2023
In addition to the latest trends, there are certain styles that remain timeless and popular for fall formal dresses in 2023. These classic silhouettes flatter various body types and ensure an elegant and sophisticated appearance.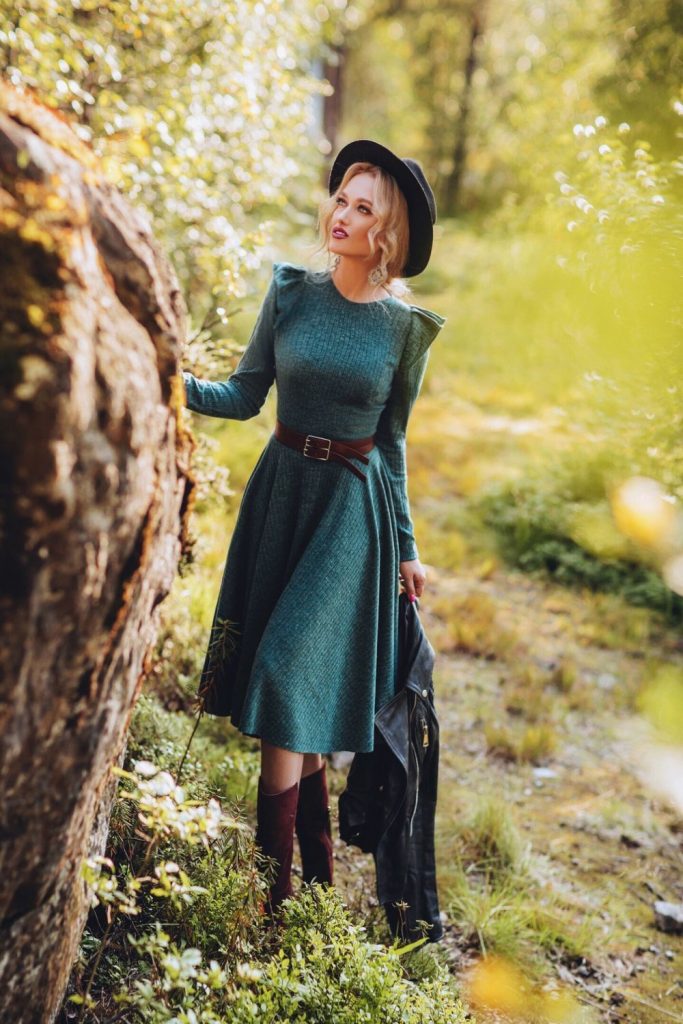 A-line Dresses
A-line dresses are universally flattering and suitable for any formal occasion. With a fitted bodice that gradually flares out from the waist, this style creates a beautiful hourglass shape. Opt for a floor-length A-line dress with a sweetheart neckline for a timeless and romantic look.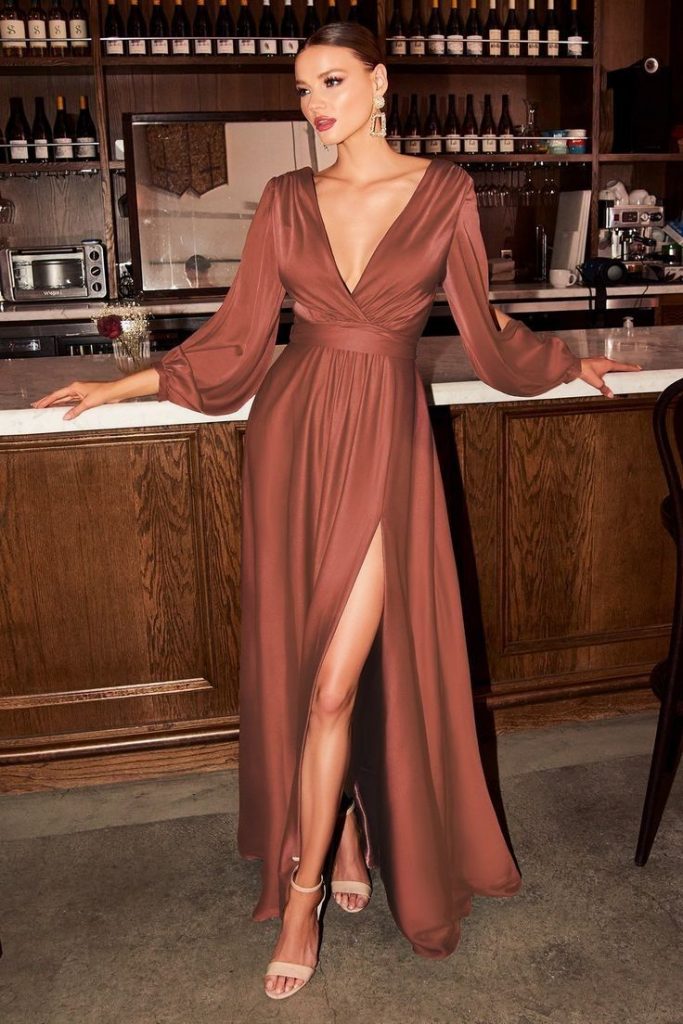 Mermaid and Trumpet Silhouettes
For those who want to embrace their curves and make a bold statement, mermaid and trumpet silhouettes are the perfect choice. These figure-hugging styles accentuate the waist and hips before flaring out at the knees or lower. Choose a mermaid or trumpet dress with intricate lace details or a sequined bodice for a show-stopping appearance.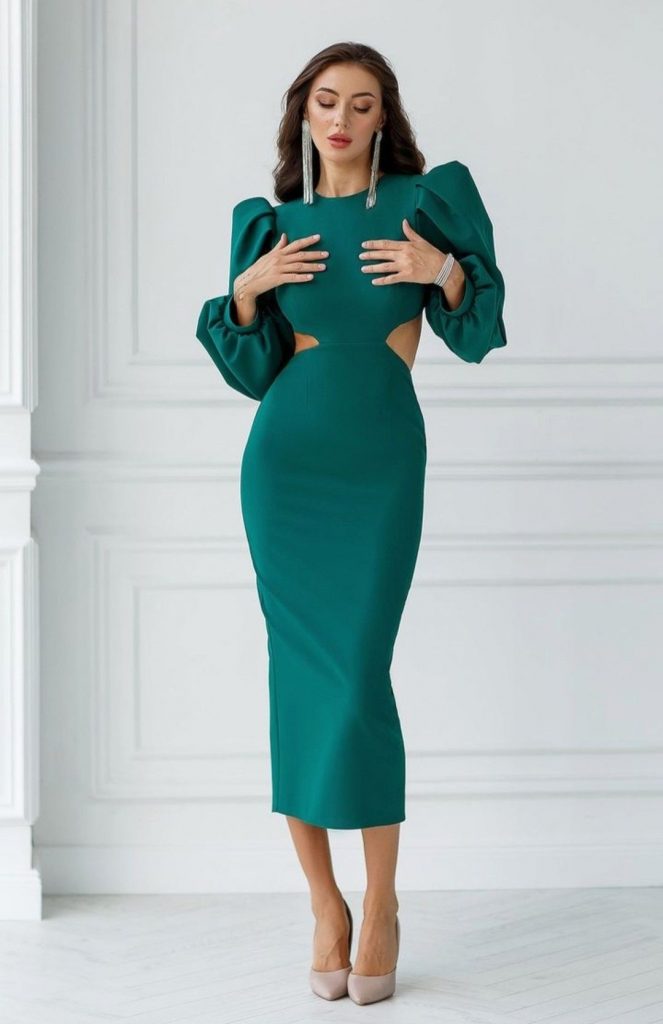 Ballgown Dresses
If you're dreaming of a fairytale-like entrance, a ballgown dress is the way to go. This majestic style features a fitted bodice and a voluminous skirt that cascades to the floor. Whether it's a classic ballgown with layers of tulle or a modern interpretation with sleek satin, you'll feel like a princess in this enchanting dress.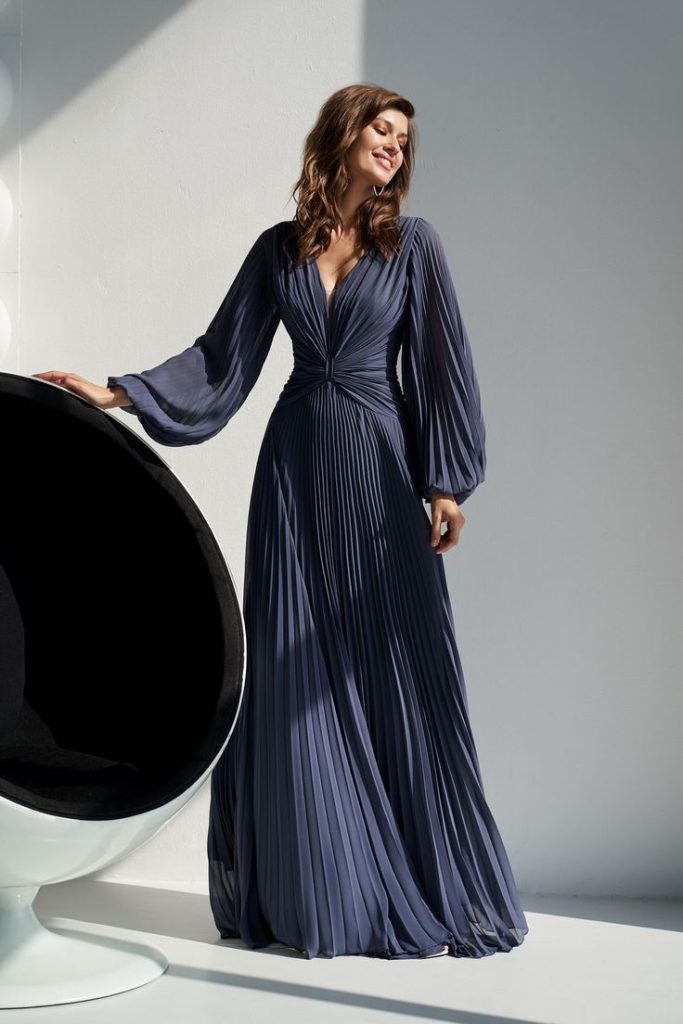 Off-the-Shoulder and One-Shoulder Styles
Exposing the shoulders can add a touch of elegance and femininity to your fall formal dress. Off-the-shoulder and one-shoulder styles are particularly popular for 2023. Show off your collarbones and neckline with an off-the-shoulder gown, or opt for a one-shoulder dress for a unique and asymmetrical look.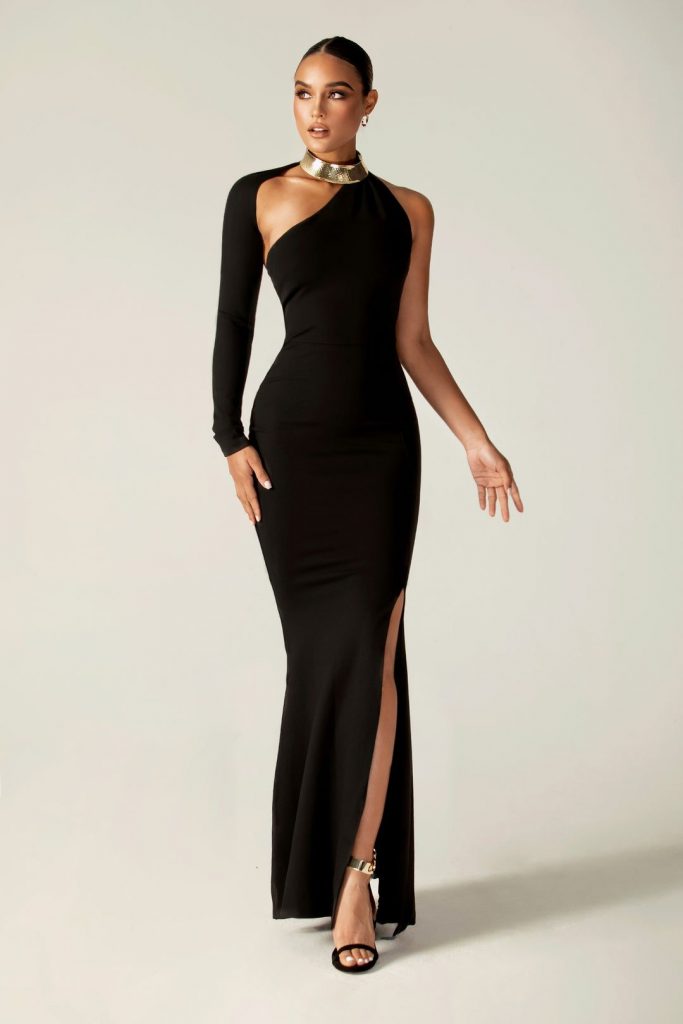 Wrap and Draped Dresses
Wrap and draped dresses create a flattering and effortlessly chic look. These styles gather and drape the fabric around the body, emphasizing the natural curves and creating an illusion of movement. Choose a wrap or draped dress in a luxurious fabric like silk or chiffon for an ethereal appearance.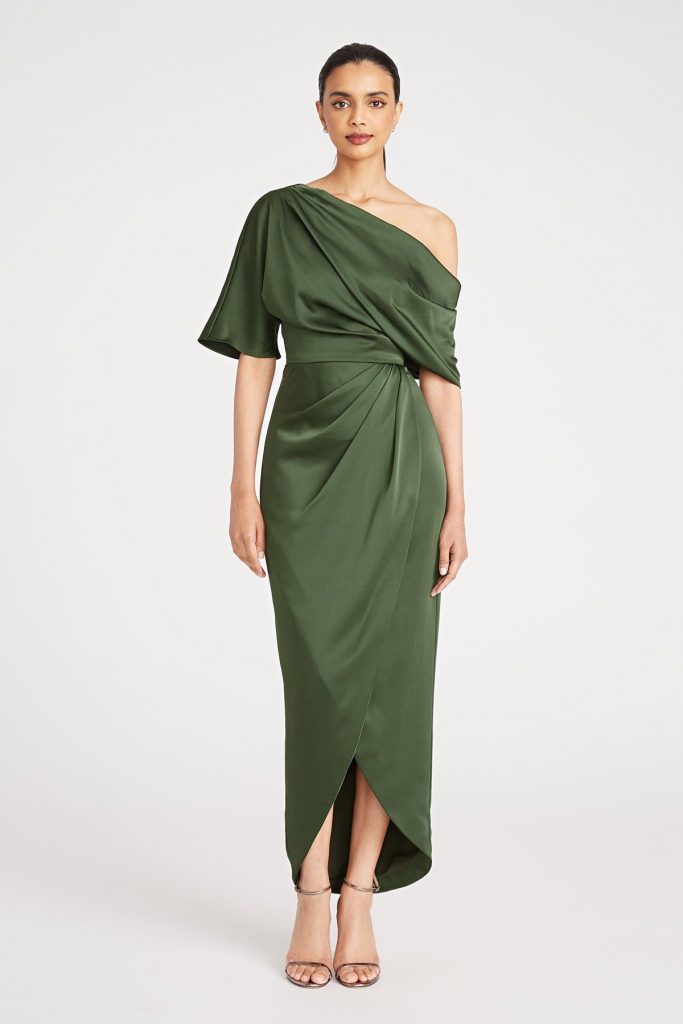 Colors and Patterns for Fall Formal Dresses 2023
The color and pattern choices for your fall formal dress can greatly impact your overall look and style. Here are some popular options for fall 2023.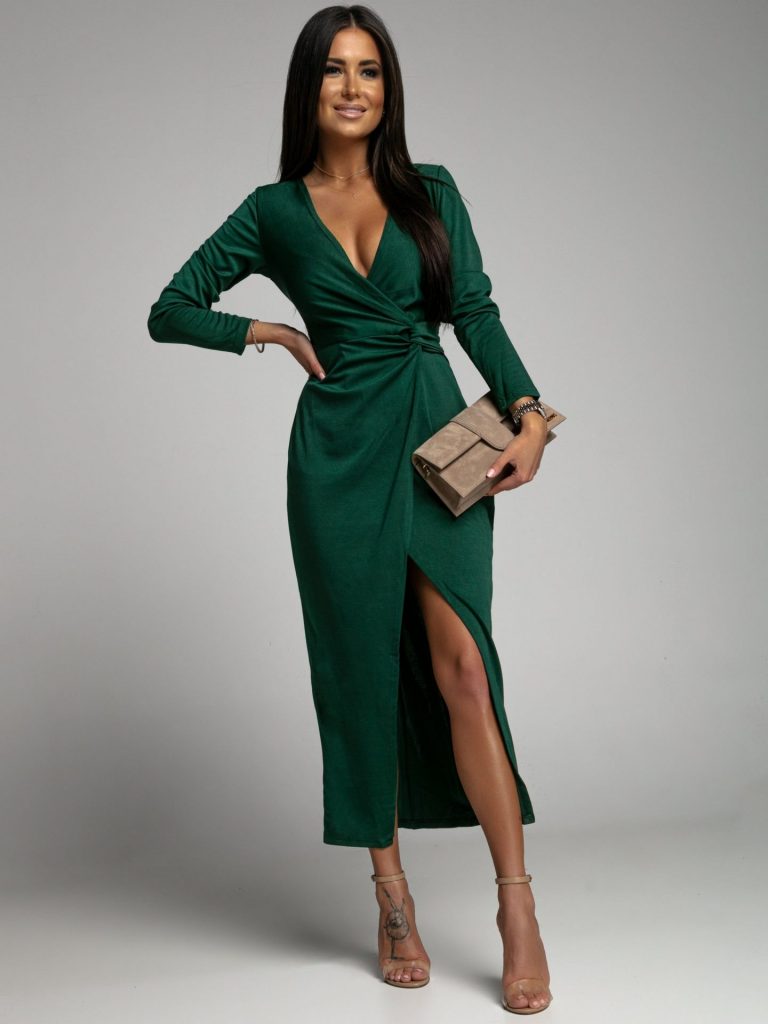 Jewel Tones
Jewel tones like emerald green, ruby red, and sapphire blue are always a popular choice for fall formal dresses. These rich and vibrant colors exude sophistication and elegance. Consider a deep purple gown with jewel-tone embellishments or a royal blue dress with metallic accents for a regal touch.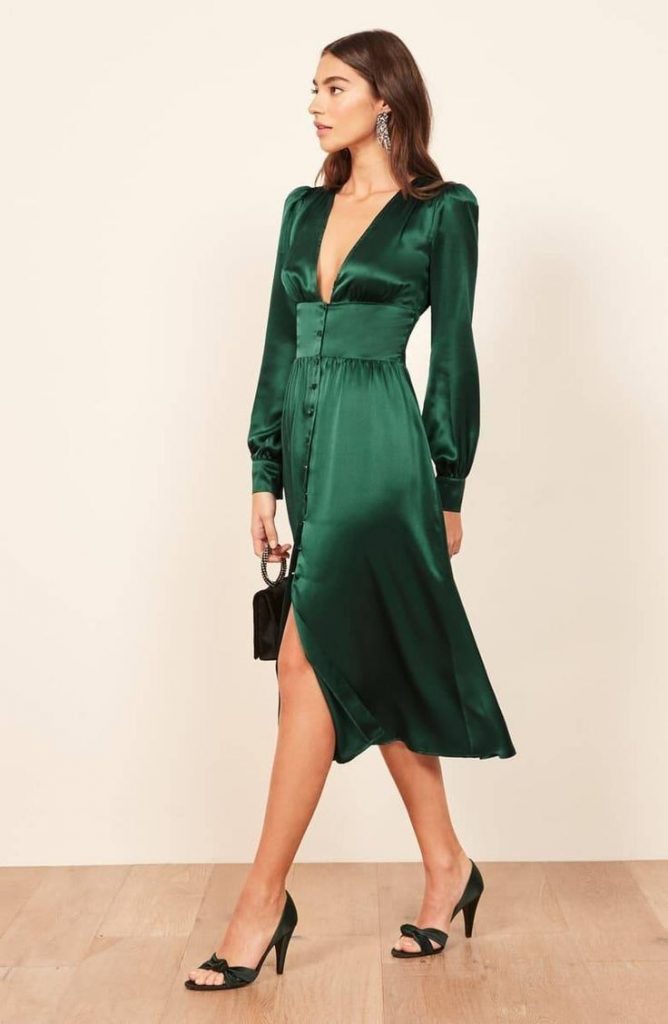 Earthy Tones
Earthy tones are perfect for creating a warm and cozy vibe in your fall formal attire. Shades of brown, beige, rust, and mustard yellow evoke a sense of autumnal beauty. Opt for a champagne-colored dress with delicate lace details or a burnt orange gown with golden embroidery for a stunning earthy look.
Floral Prints
Floral prints are not limited to spring and summer. In fall 2023, embrace the beauty of nature with floral-printed formal dresses. Choose dresses with moody and romantic floral patterns in deep hues like burgundy, navy blue, or forest green. The juxtaposition of the floral motifs against the fall backdrop creates a captivating and enchanting look.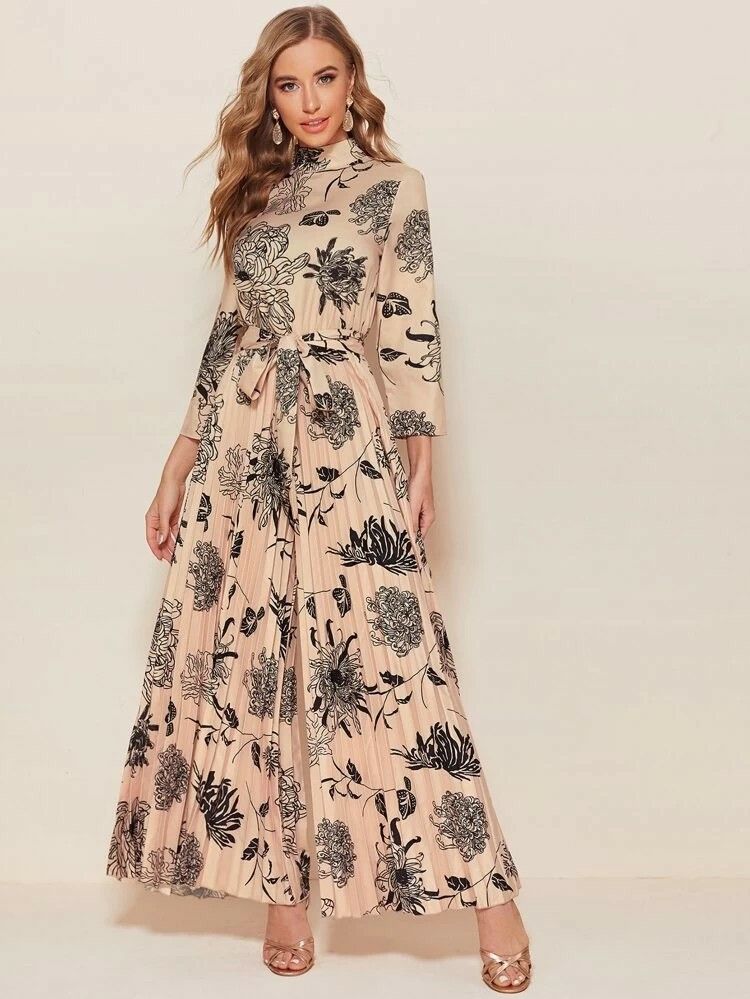 Animal Prints
Animal prints continue to make a bold statement in the fashion world. For a daring and fierce look, consider animal-printed fall formal dresses. Leopard, zebra, and snake prints add a touch of exoticism and confidence to your outfit. Opt for a leopard-print dress with a sleek silhouette or a snake-print gown with a plunging neckline for a striking appearance.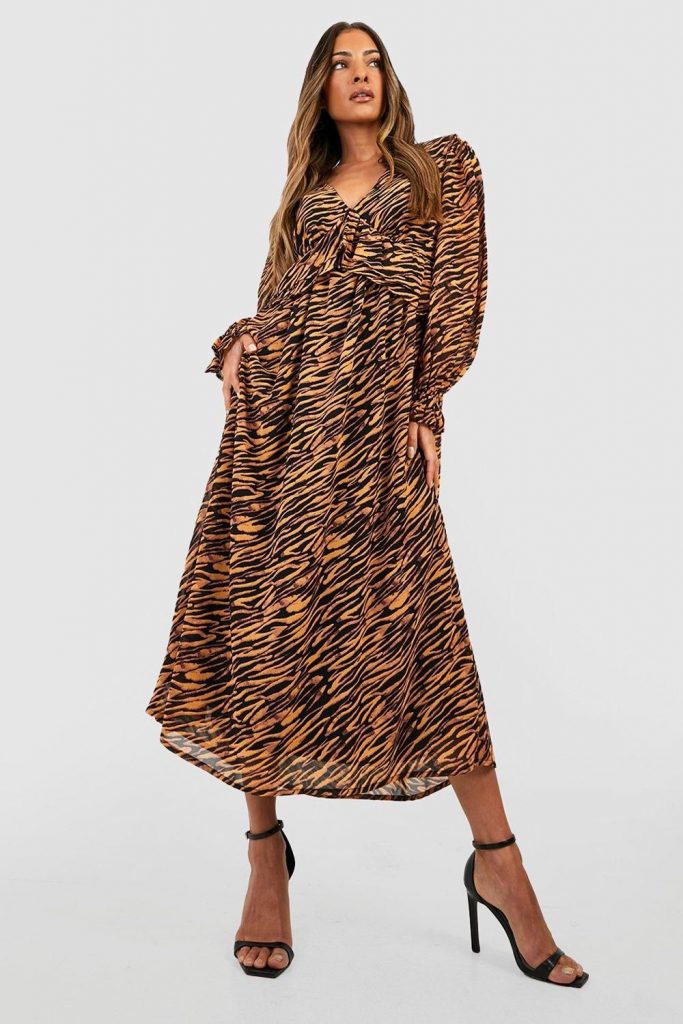 Geometric Patterns
Geometric patterns offer a contemporary and edgy twist to fall formal dresses. Think abstract shapes, stripes, or chevron patterns. Choose dresses with geometric prints in contrasting colors for a modern and artistic look. A black and white chevron-patterned gown or a bold red dress with abstract geometric shapes will undoubtedly turn heads.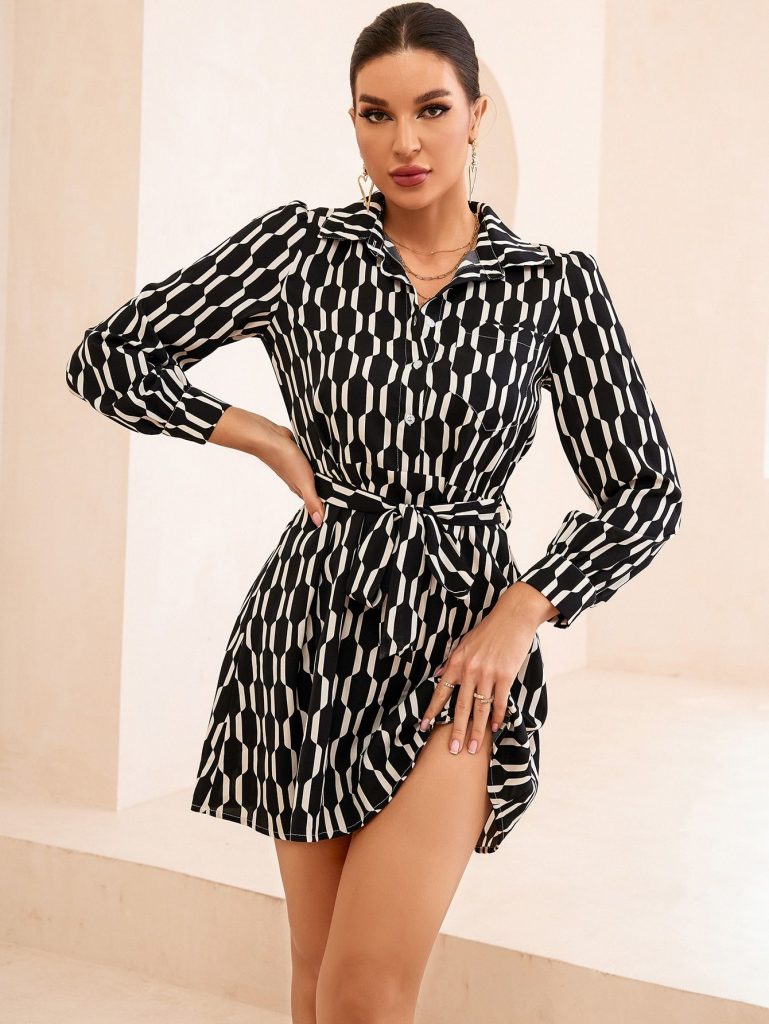 Save Pin