Fashion
24 Ideas Fall Outfits for Women Over 40: Embrace Fashion with Style and Comfort
As the crisp air of fall sets in, it's time for women over 40 to update their wardrobes with chic and comfortable outfits. Fall brings with it an array of fashion possibilities, and this article will guide you through some trendy and stylish ideas to look fabulous and confident. Embrace the season with outfits that strike the perfect balance between fashion-forward and age-appropriate, allowing you to feel your best during this beautiful time of the year.
Layering with Elegance
Layering is a fall fashion essential that allows you to create versatile and stylish outfits. Pair a cozy knit sweater with a tailored blazer for a sophisticated look. Add a touch of elegance with a lightweight scarf and accessorize with a statement necklace for an extra pop of style.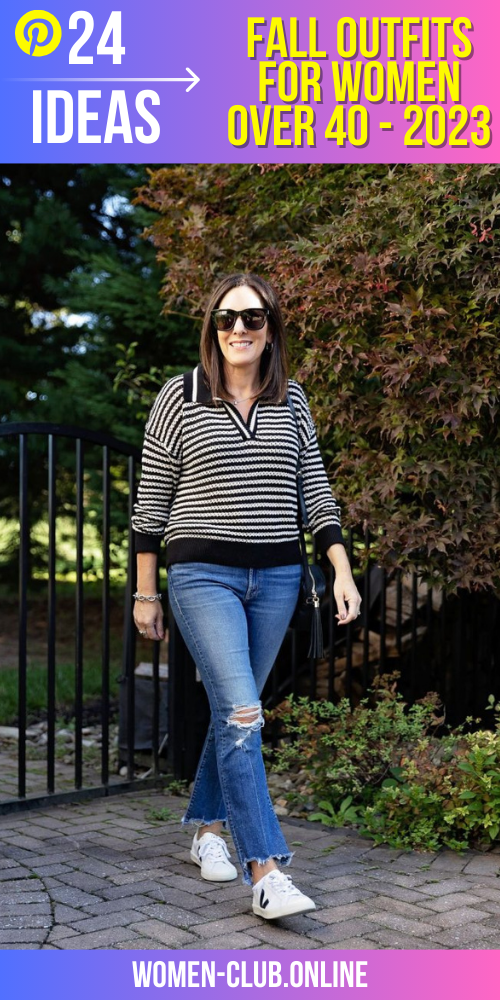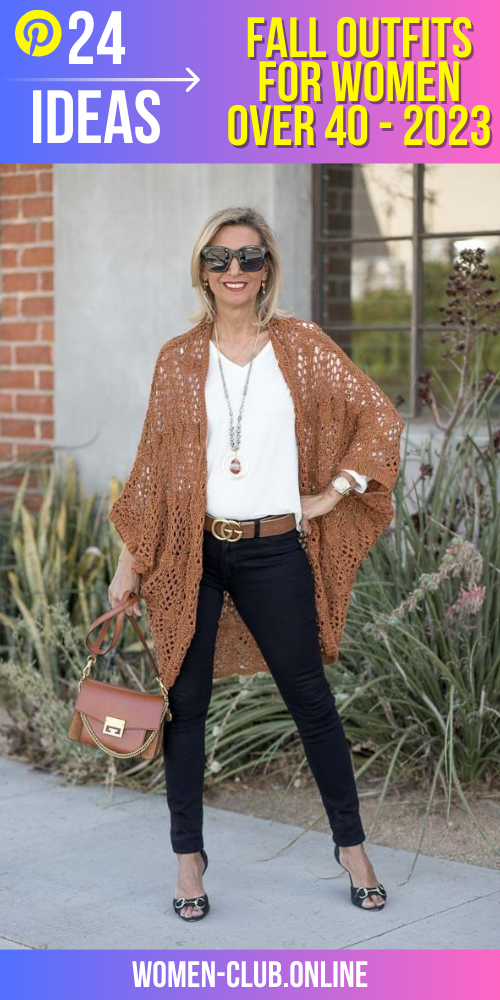 Classic Denim with a Twist
Denim never goes out of style, and for women over 40, it's a wardrobe staple. Opt for high-quality, well-fitted jeans and pair them with a trendy embroidered jacket or a flowing tunic. Elevate the look with ankle boots or stylish flats for a casual yet chic appearance.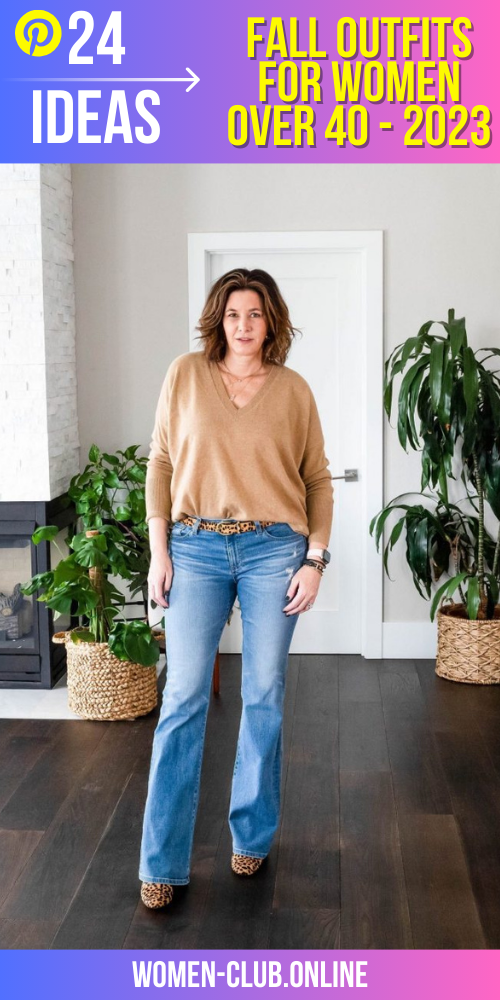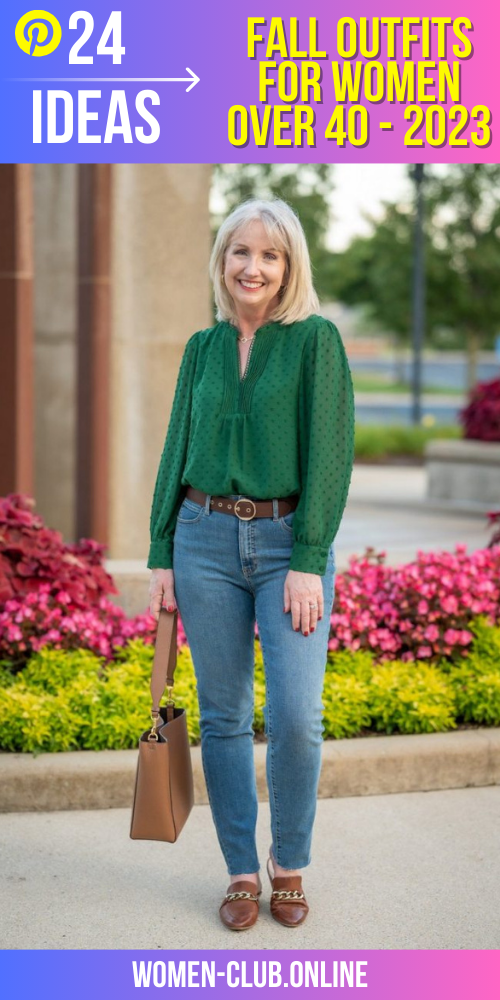 Cozy Knitwear for Warmth and Style
Fall is all about staying warm and stylish, and nothing achieves that better than cozy knitwear. Opt for cashmere or soft merino wool sweaters in flattering silhouettes. Layer them over a collared shirt for a polished look or wear them with a pleated skirt for a touch of femininity.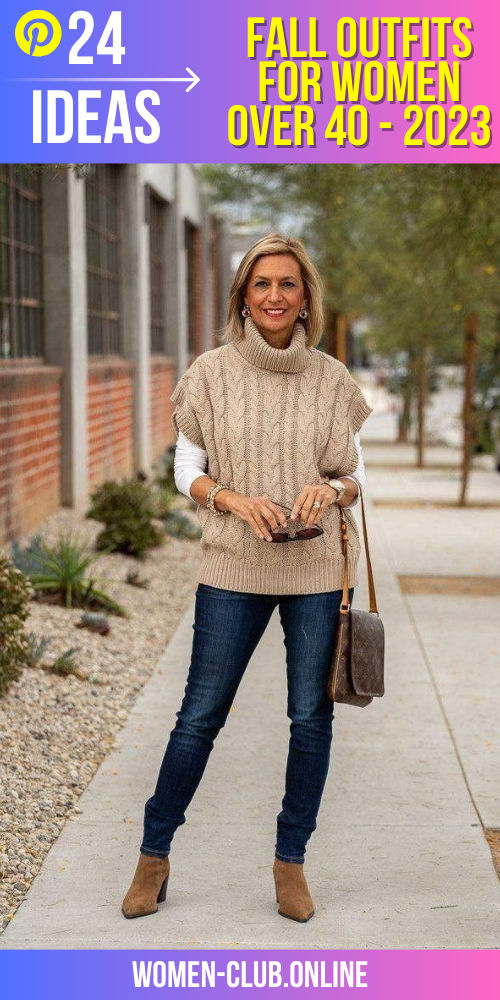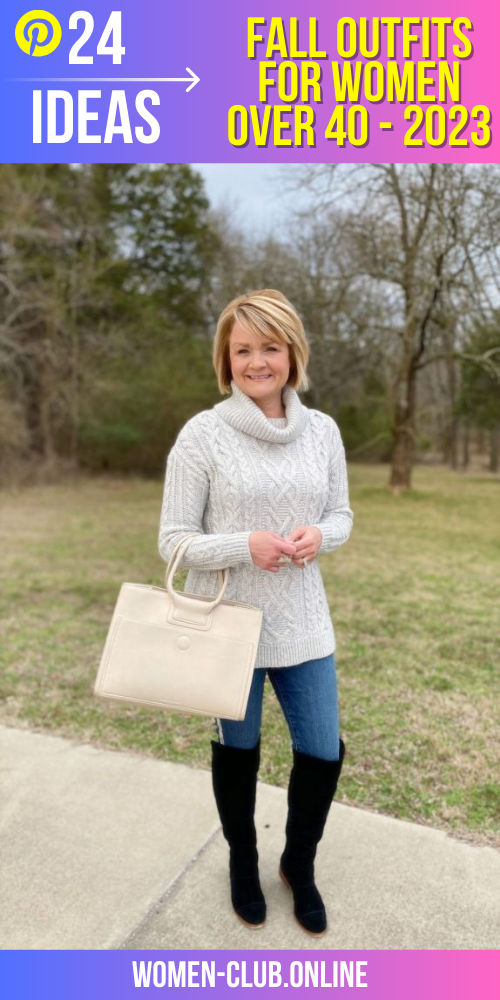 Tailored Trench Coats for a Timeless Look
Investing in a classic trench coat is a must for fall. Look for a well-tailored piece that cinches at the waist to flatter your figure. The trench coat adds an air of sophistication to any outfit and is ideal for transitioning between seasons.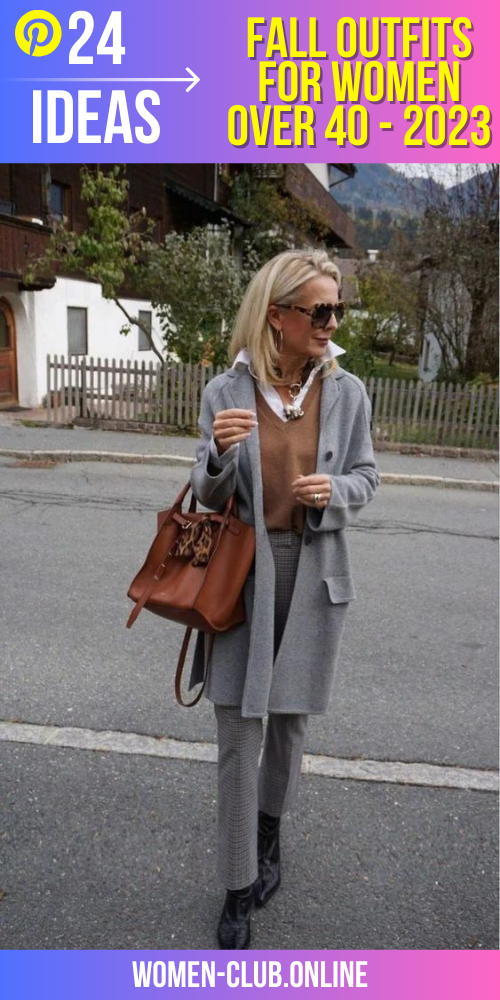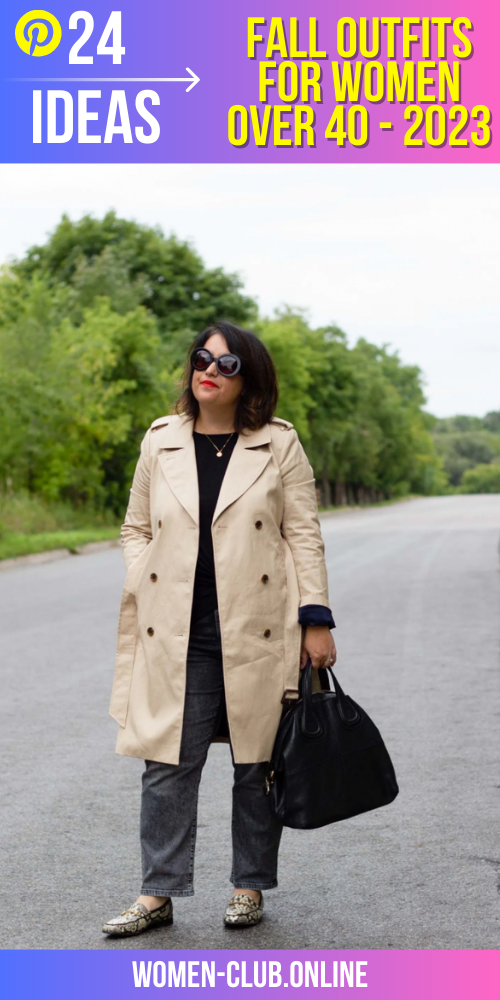 Statement Accessories to Elevate Your Look
Accessories can transform a simple outfit into a fashion statement. Add a wide-brimmed hat to your ensemble for a touch of glamour or don a statement belt to accentuate your waist. Layer delicate necklaces to add interest to your look without overpowering it.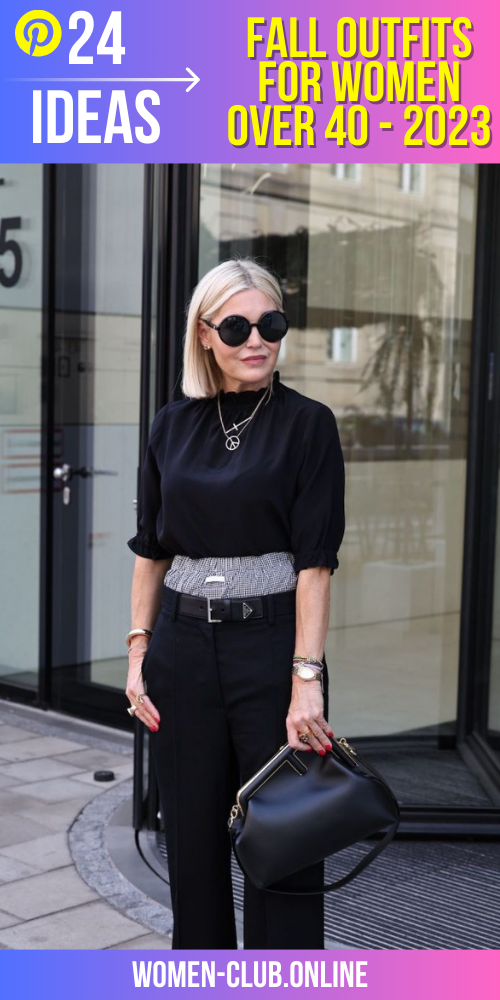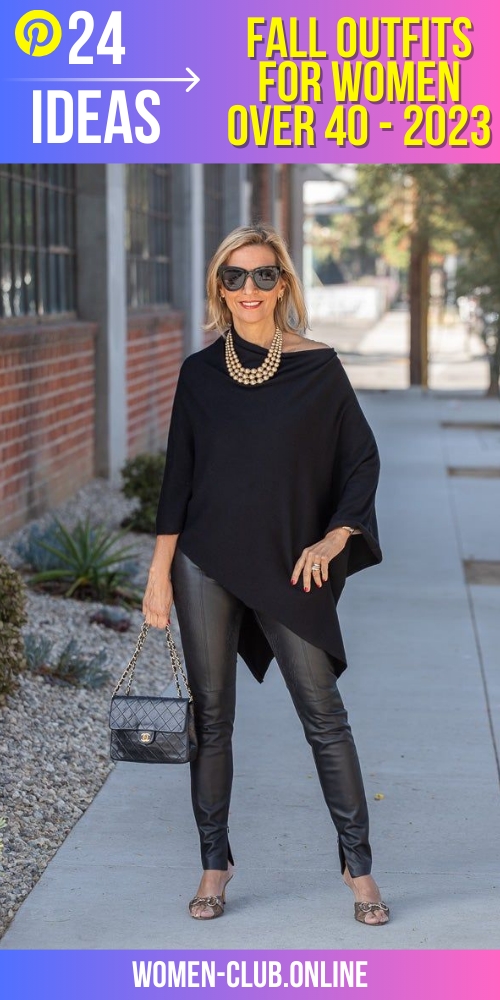 Chic Boots for Style and Comfort
Boots are a fall essential, and there are countless styles to choose from. Invest in a pair of knee-high leather boots for an elegant and timeless look. For a more edgy appearance, opt for studded ankle boots that exude confidence and style.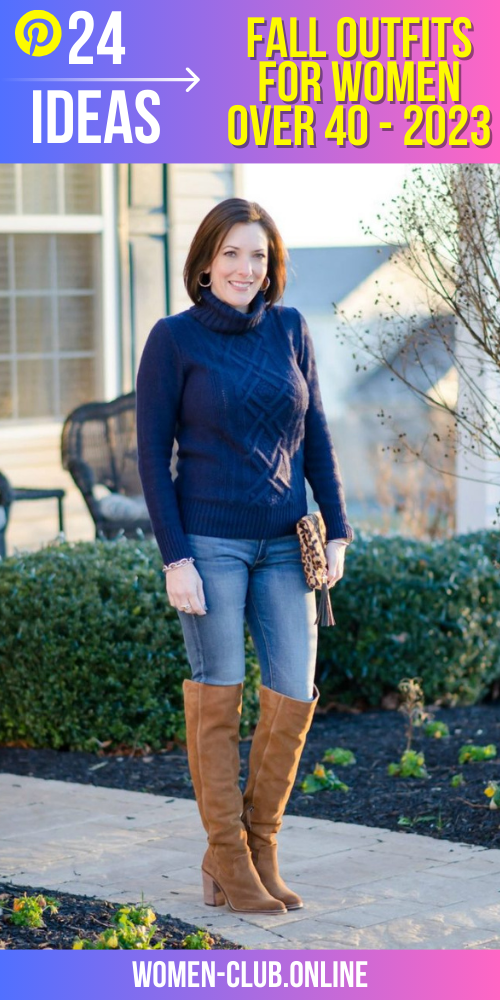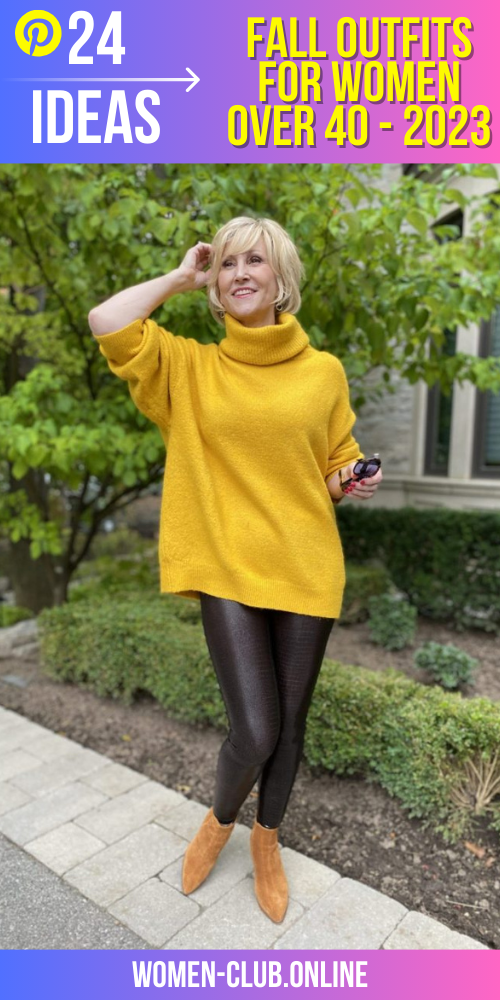 Monochrome Outfits for a Sleek Aesthetic
Create a sleek and modern look with monochrome outfits. Dress in shades of gray, navy, or beige for an understated and sophisticated appearance. Monochrome outfits are effortlessly chic and perfect for various occasions.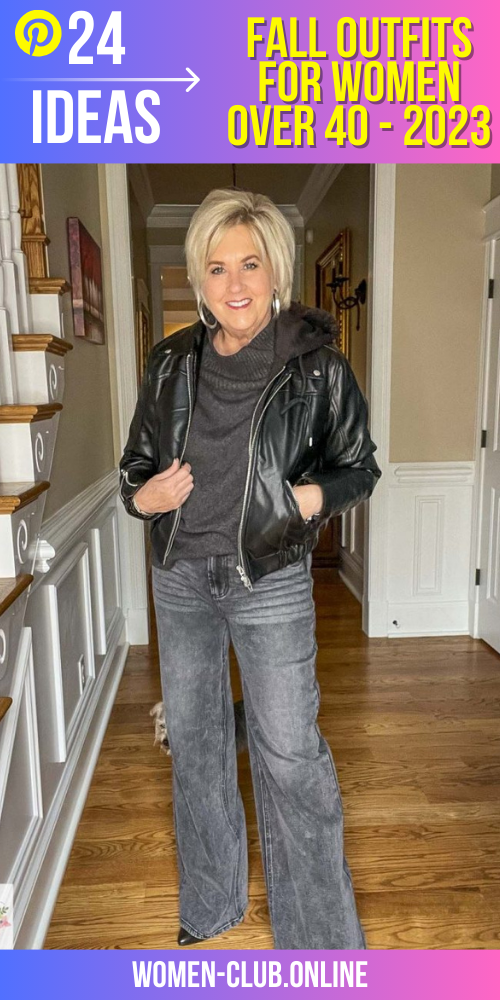 Layered Scarves for a Pop of Color
Scarves are not only functional but also a stylish accessory. Layer different colored scarves to add a pop of color to neutral outfits. Experiment with various textures like silk, cashmere, or wool to create dimension in your ensemble.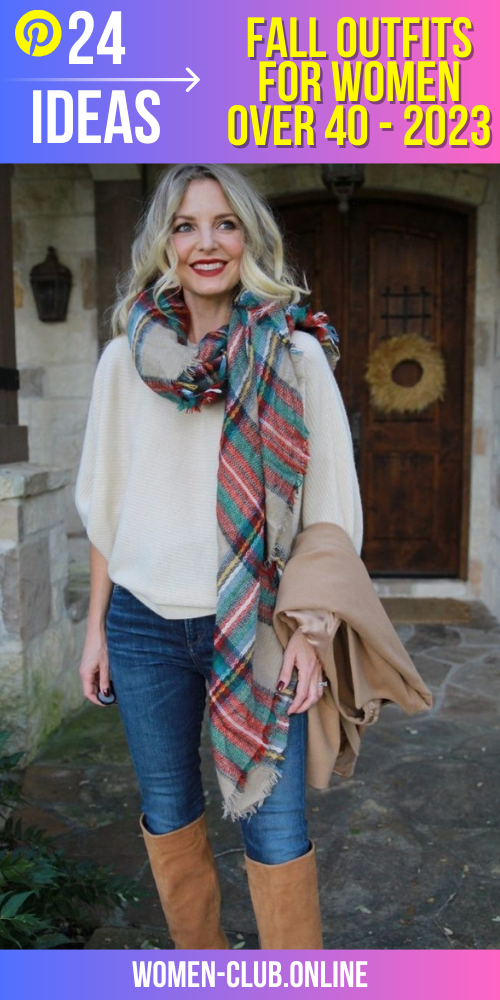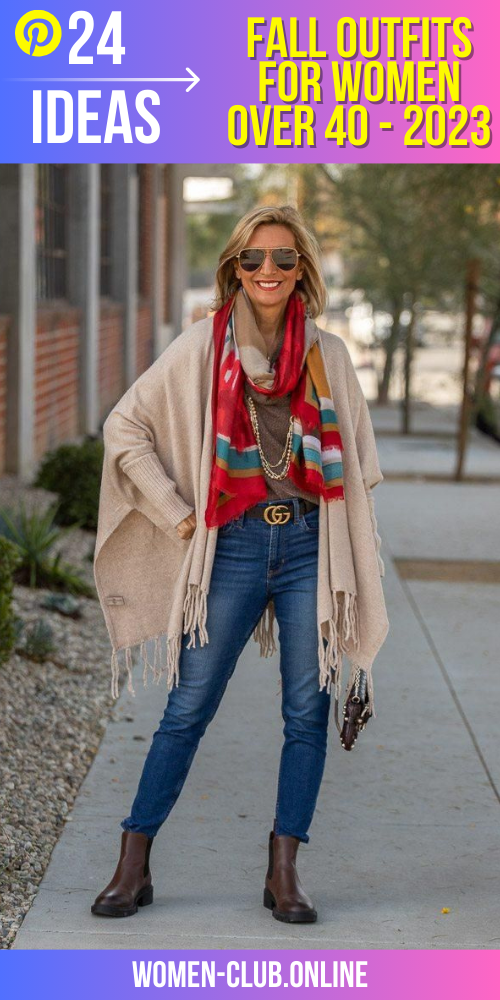 Fall-inspired Handbags for Practicality
Choose handbags in warm and rich colors like burnt orange or deep wine red. Opt for crossbody bags or stylish backpacks for a practical yet fashionable choice. A well-chosen handbag can tie the entire look together and make a lasting impression.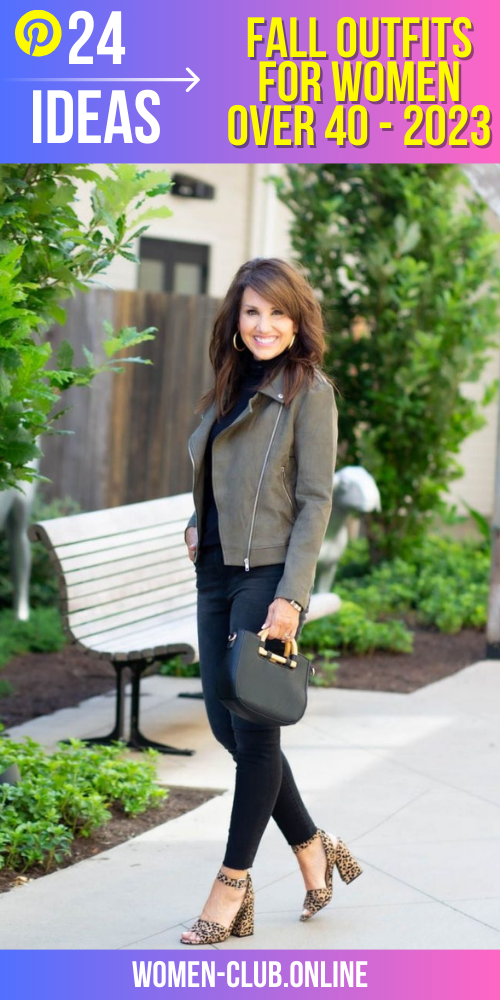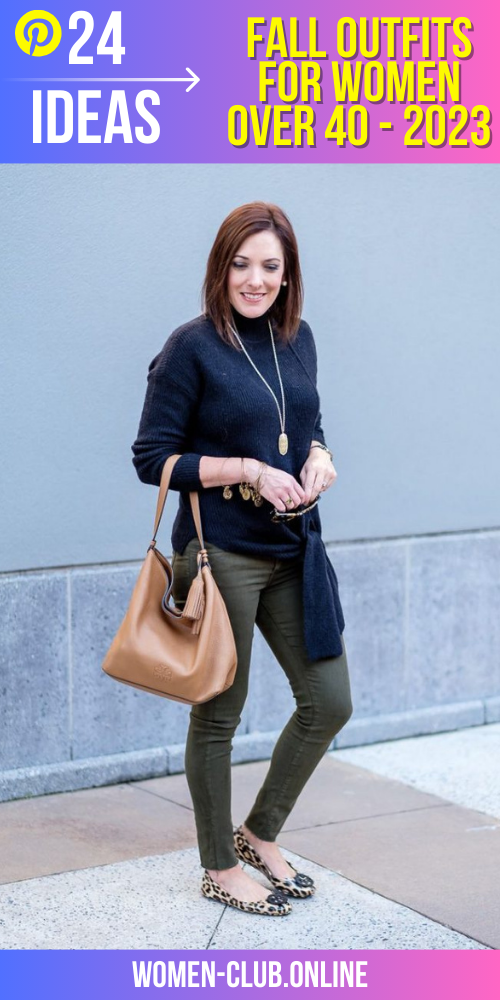 Elevate with Statement Outerwear
Invest in statement outerwear like a faux fur coat or a bold colored cape. Statement pieces can instantly elevate even the simplest outfit, making it suitable for special events or date nights.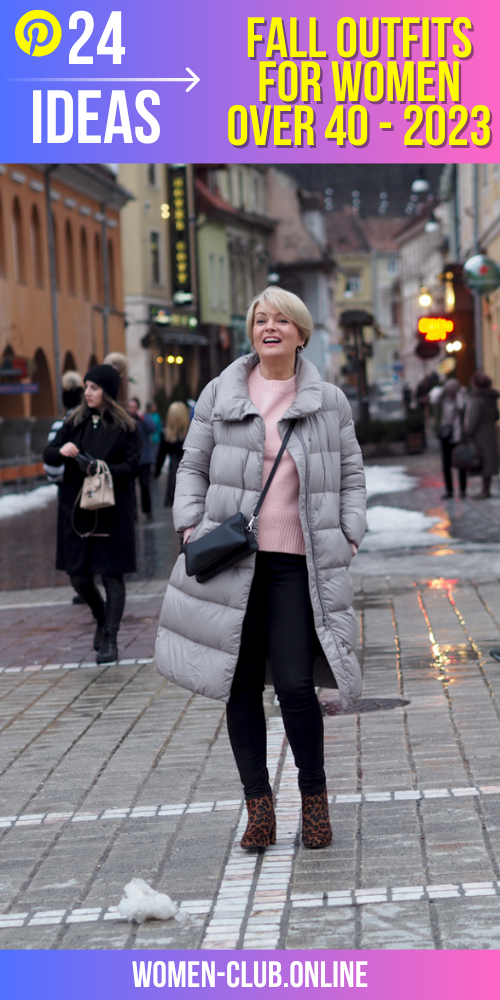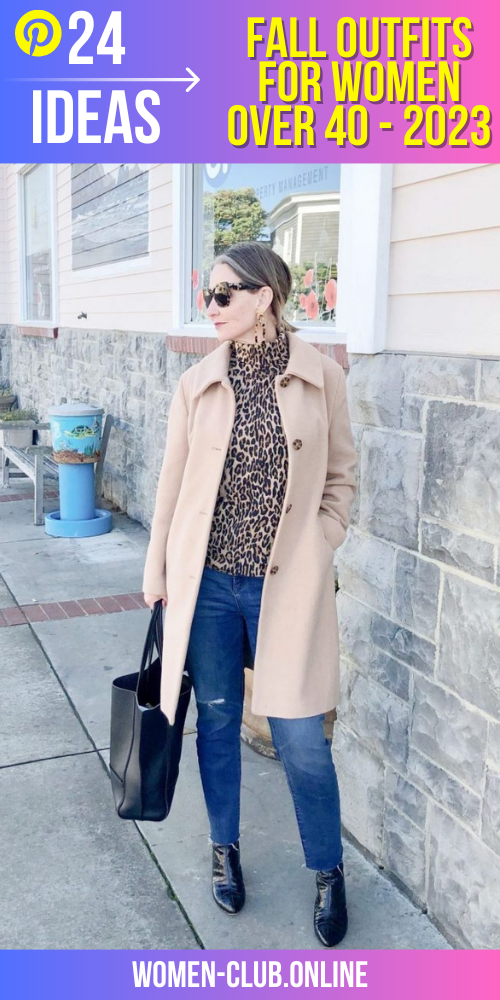 Wide-leg Trousers for Effortless Elegance
Wide-leg trousers are a versatile addition to your fall wardrobe. Pair them with a tucked-in blouse or a fitted sweater for an effortlessly elegant and sophisticated look. These trousers are comfortable yet chic, making them ideal for a day at the office or a weekend brunch.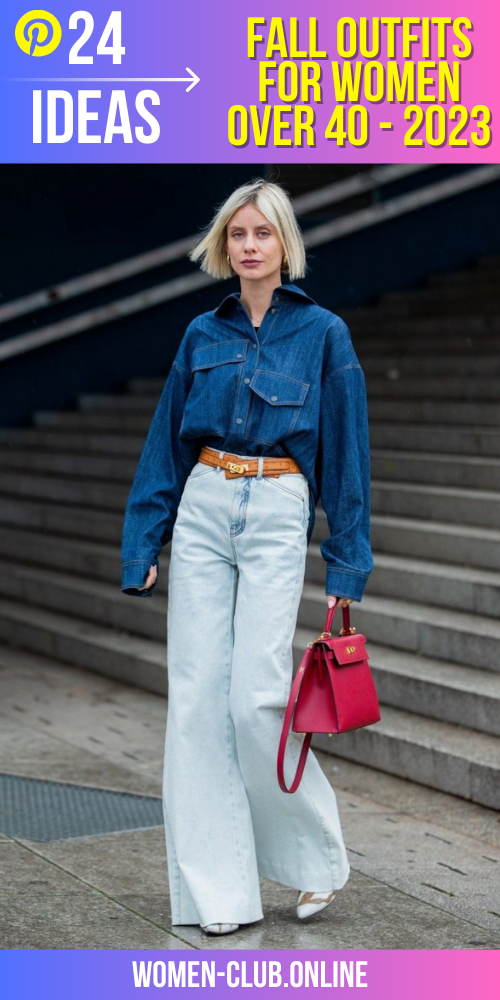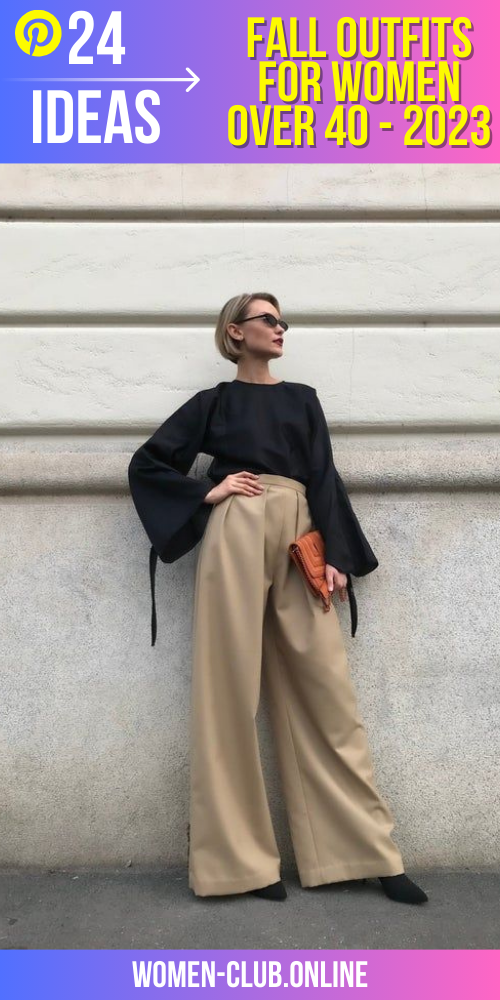 Leather Jackets for a Edgy Look
A leather jacket is a timeless piece that adds a hint of edginess to any outfit. Pair it with jeans and ankle boots for a casual yet cool appearance. Leather jackets are perfect for achieving a chic and youthful vibe.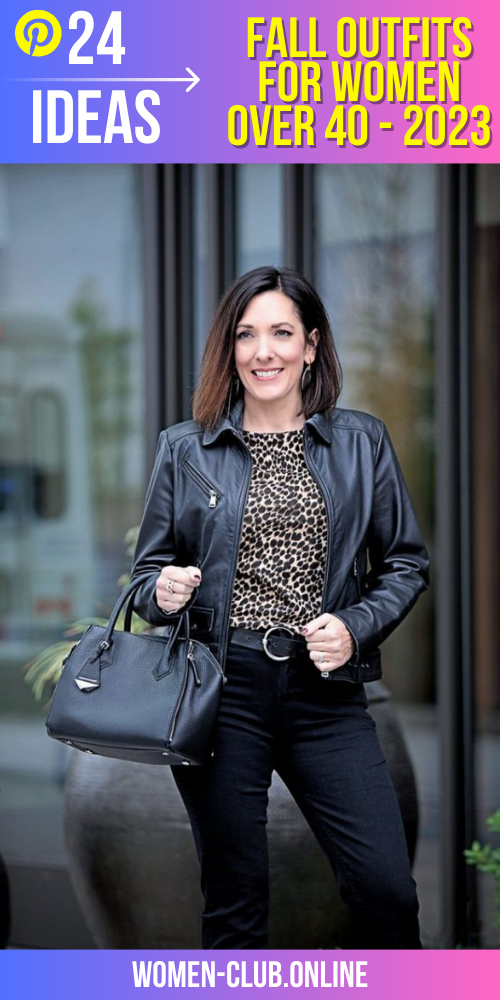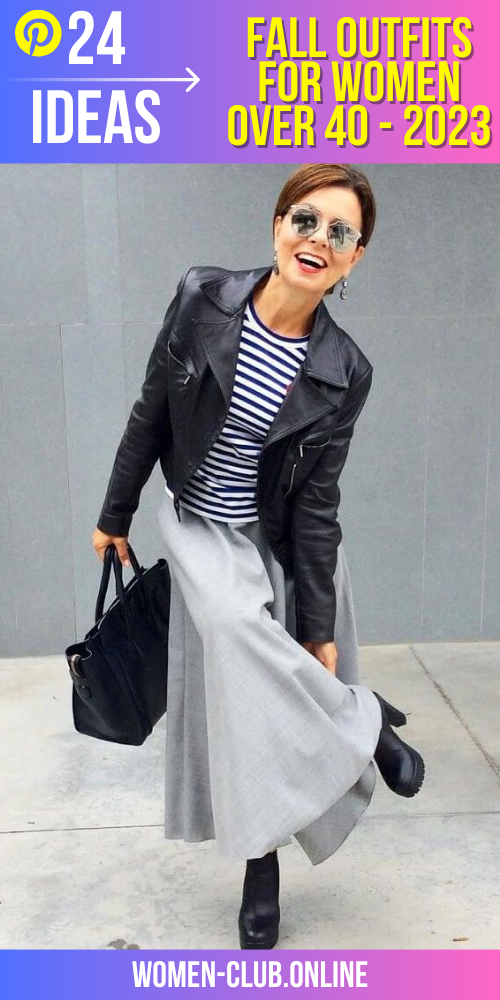 box type="shadow" align="" class="" width=""]
Save Pin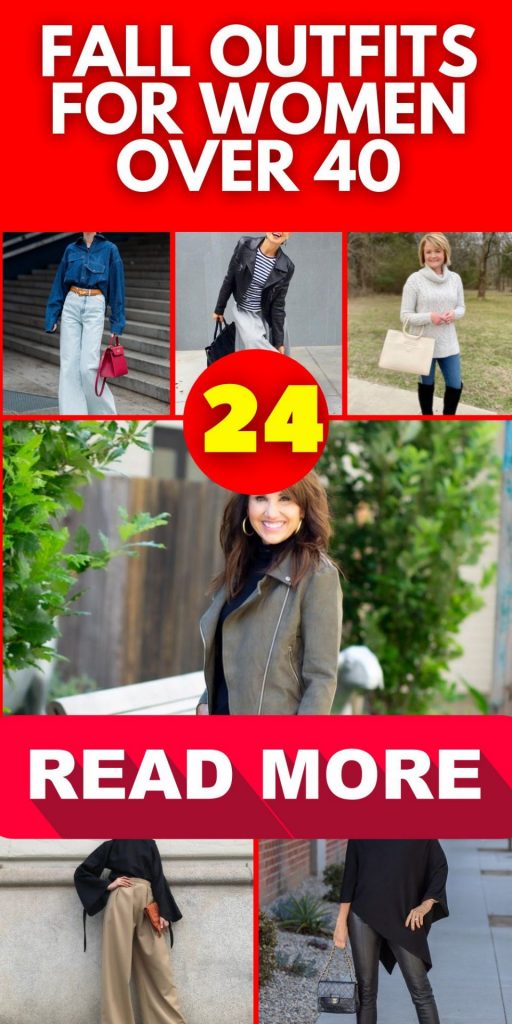 [/box]