Fashion
Fall Skirt Outfits 2023 16 Ideas: Embrace the Season in Style
As we step into the enchanting season of fall, it's time to revamp our wardrobes and embrace the crisp air with delightful fashion ensembles. Fall 2023 brings with it a myriad of trendy skirt outfit ideas that are sure to make heads turn and leave a lasting impression. In this comprehensive style guide, we present an array of captivating fall skirt outfits that will elevate your fashion game and help you stand out from the crowd. Let's dive into the world of autumn-inspired elegance!
Effortlessly Chic: The Midi Skirt Magic
The midi skirt continues to reign supreme this fall, and for all the right reasons. Its versatile nature allows you to create various looks, from casual daytime elegance to sophisticated evening allure. Opt for a flowing pleated midi skirt in a rich burgundy hue, paired with a fitted turtleneck sweater in a contrasting cream shade. Complete the look with ankle boots and a statement belt to cinch the waist, accentuating your curves and exuding timeless charm.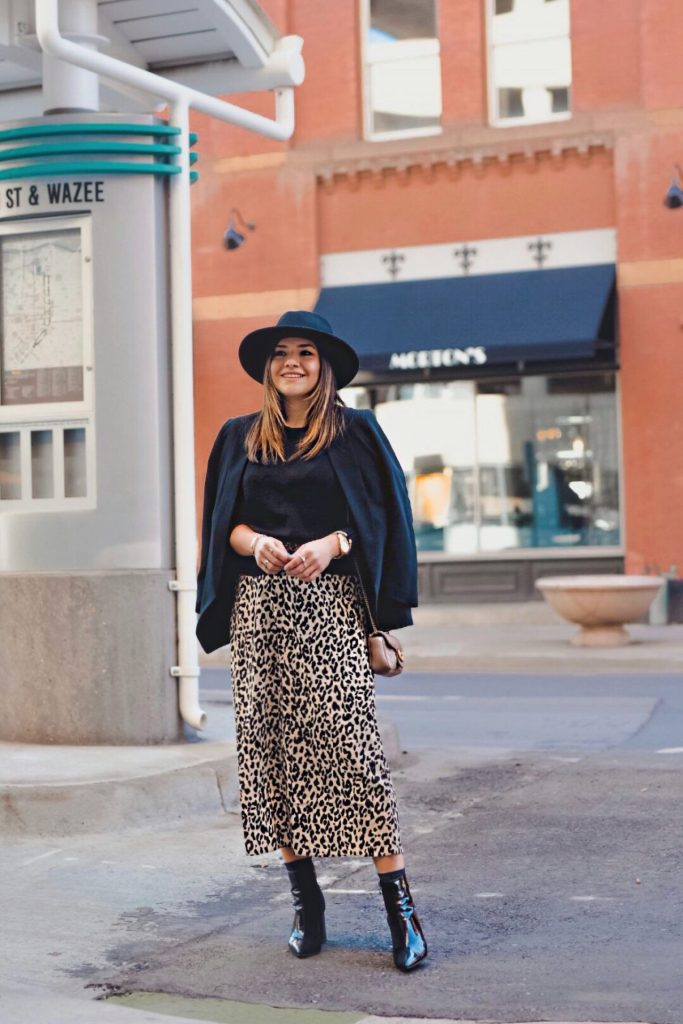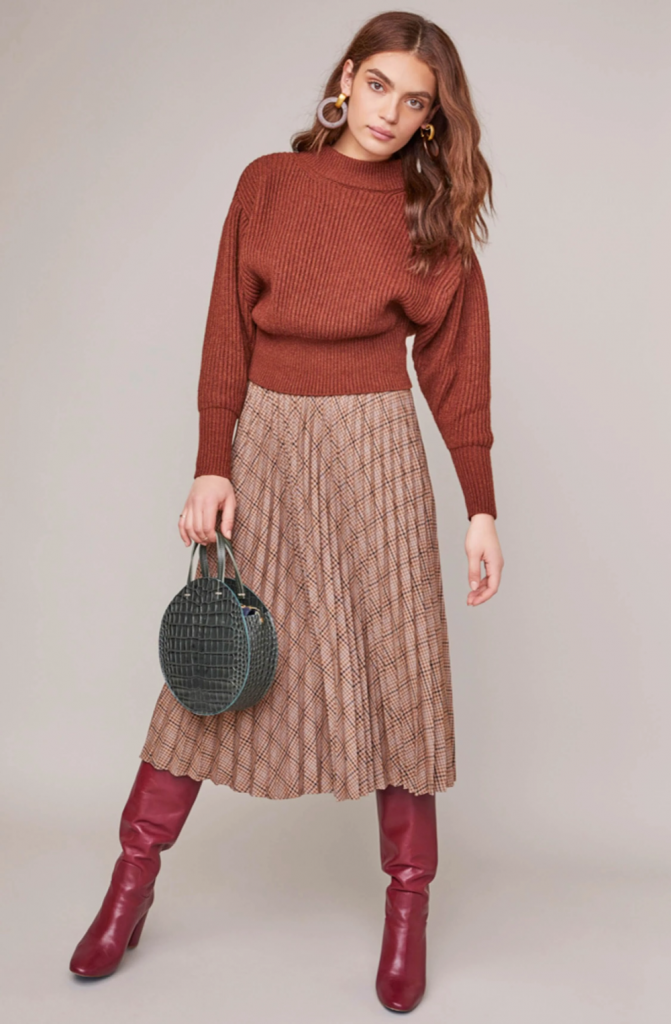 Floral Flair: Embrace Nature's Beauty
Who says florals are only for spring? Fall 2023 celebrates the amalgamation of nature's beauty and autumn hues. Choose a knee-length A-line skirt adorned with delicate floral patterns in warm, earthy tones. Complement it with a cozy knit sweater in a complementing color and ankle boots for a perfect transitional ensemble. This outfit effortlessly blends the freshness of flowers with the richness of fall, making it ideal for both casual outings and semi-formal gatherings.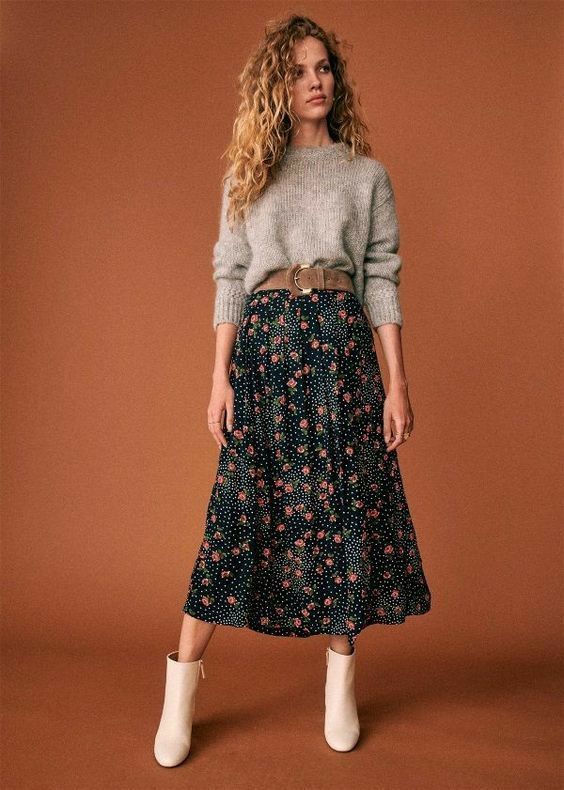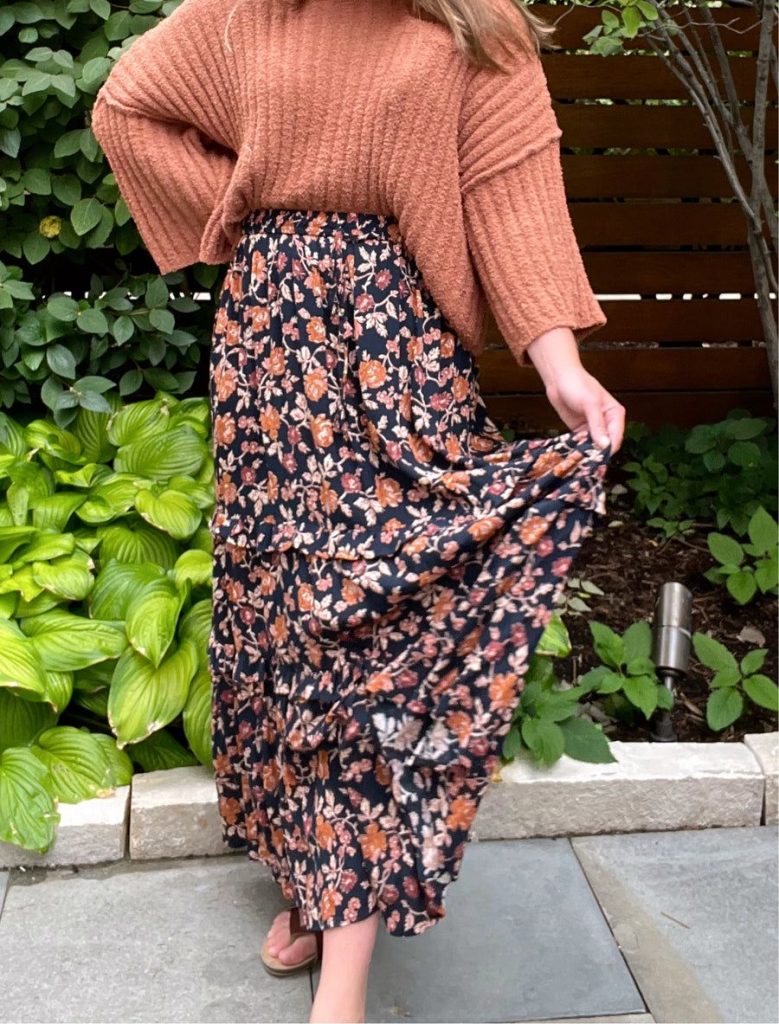 Textured Temptation: The Pleated Leather Skirt
The allure of texture takes center stage this fall, and there's no better way to embrace it than with a pleated leather skirt. Opt for a deep green or chocolate brown leather skirt and combine it with a tucked-in silky blouse in a coordinating shade. Layer with a tailored blazer for a touch of sophistication and pair the outfit with knee-high boots for an edgy, yet polished appearance. This ensemble is perfect for those days when you want to exude confidence and poise.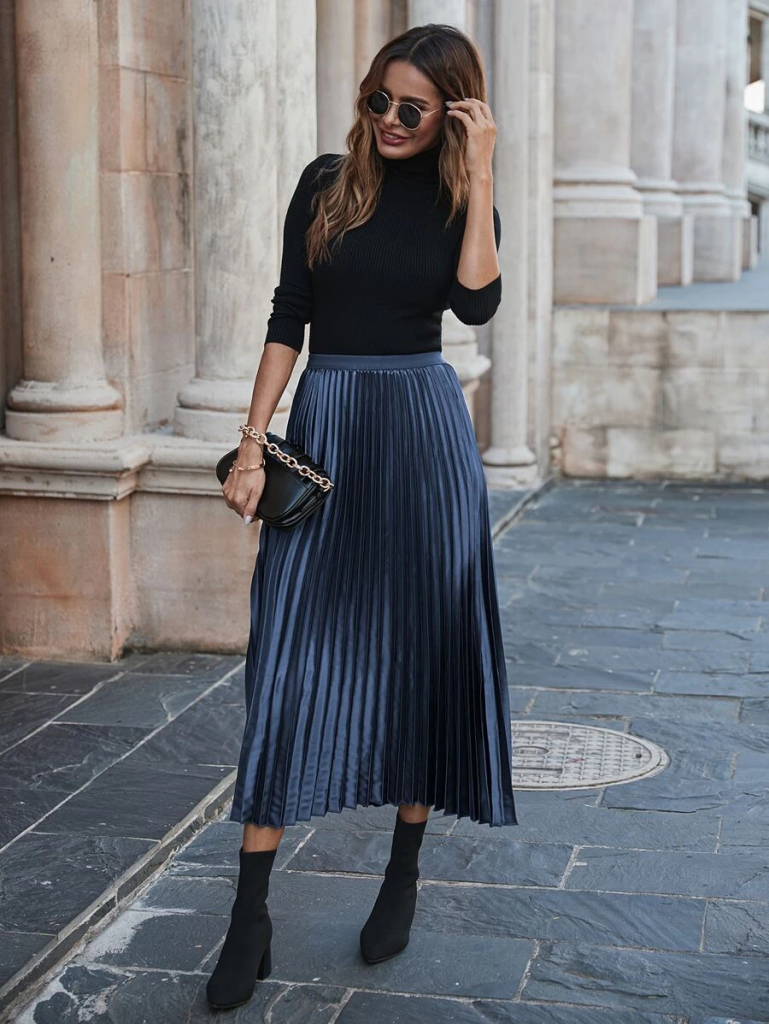 Sweater Weather: Cozy Knit Skirt Combinations
As the temperature starts to drop, it's time to indulge in the comfort of cozy knit skirts. A ribbed knit pencil skirt in a neutral tone paired with a slouchy sweater creates a harmonious blend of comfort and style. Accessorize with a wide-brimmed hat and ankle booties to add a touch of drama to your look. This outfit effortlessly balances chic and warmth, making it an ideal choice for casual outings and even relaxed office settings.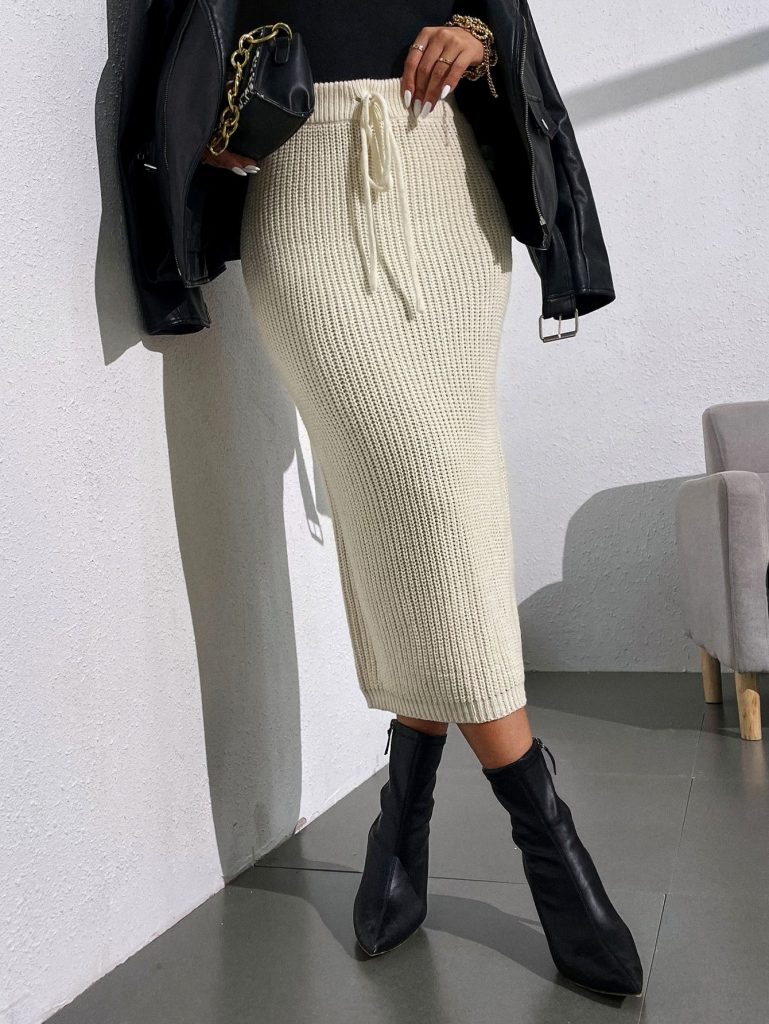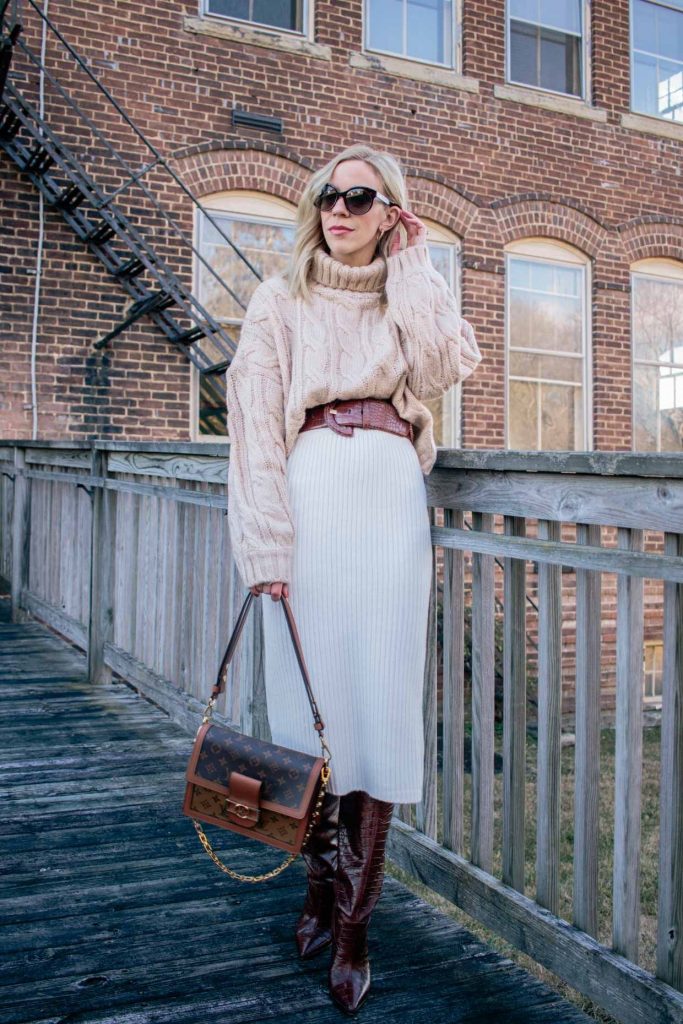 The Classic Charm: Timeless A-Line Skirt
When in doubt, turn to the timeless elegance of an A-line skirt. This fall, experiment with a corduroy A-line skirt in a warm rust hue, paired with a tucked-in blouse in a contrasting color. Elevate the outfit with knee-high boots and a chunky knit scarf for an extra layer of sophistication. This classic charm never goes out of style and is perfect for various occasions, from leisurely strolls through autumn parks to evening get-togethers with friends.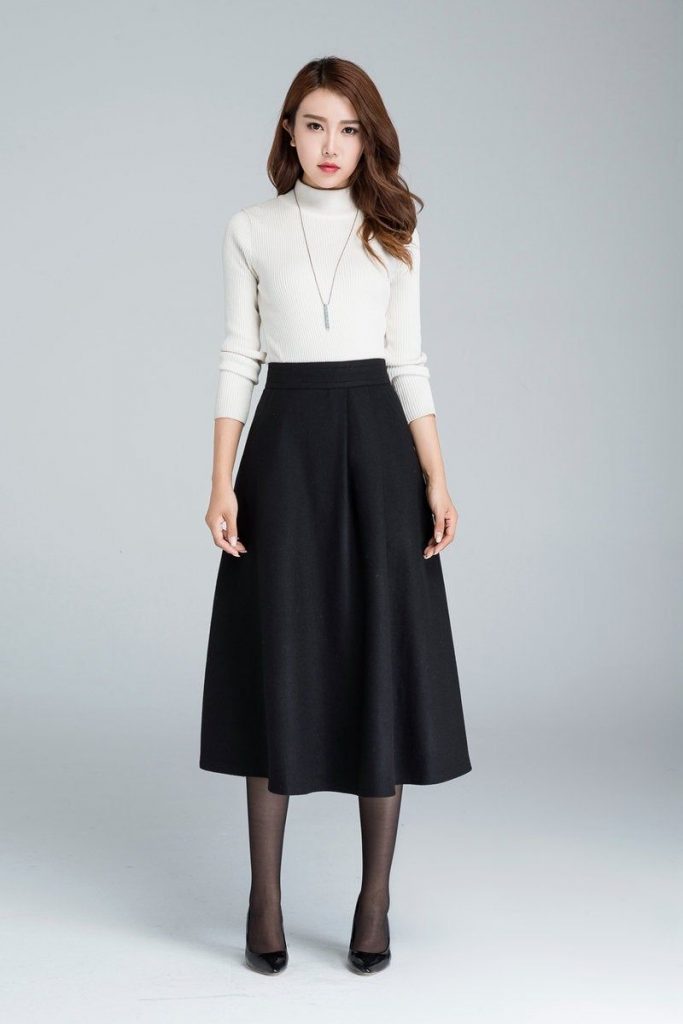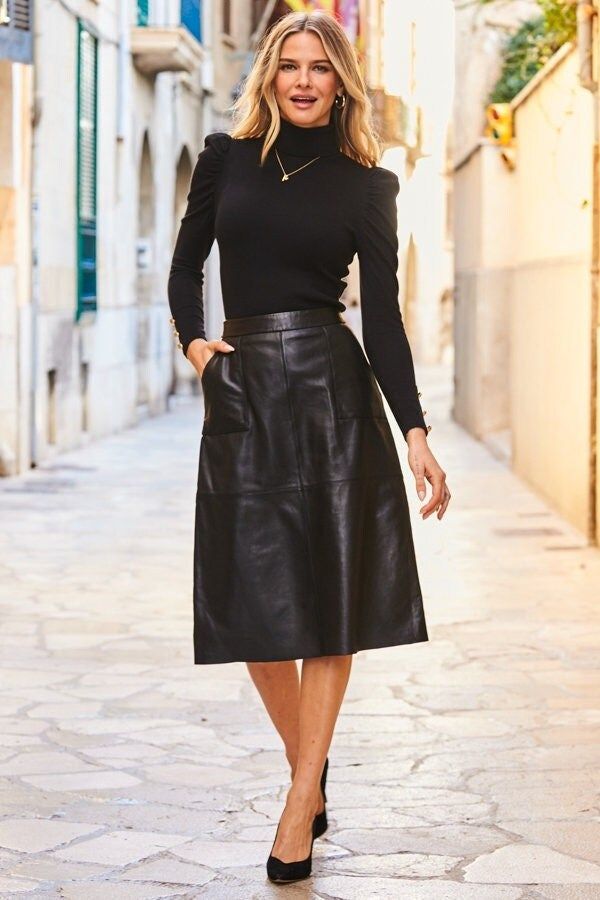 Boho Beauty: The Tiered Maxi Skirt
For those who adore bohemian aesthetics, the tiered maxi skirt is a must-have piece for fall 2023. Opt for a flowing maxi skirt with delicate tiers in earthy tones such as olive green or burnt sienna. Complement it with a fringed suede jacket and a slouchy boho hat for a perfect bohemian look. Complete the ensemble with ankle boots, and you're all set to make a fashion statement that celebrates individuality and free-spirited style.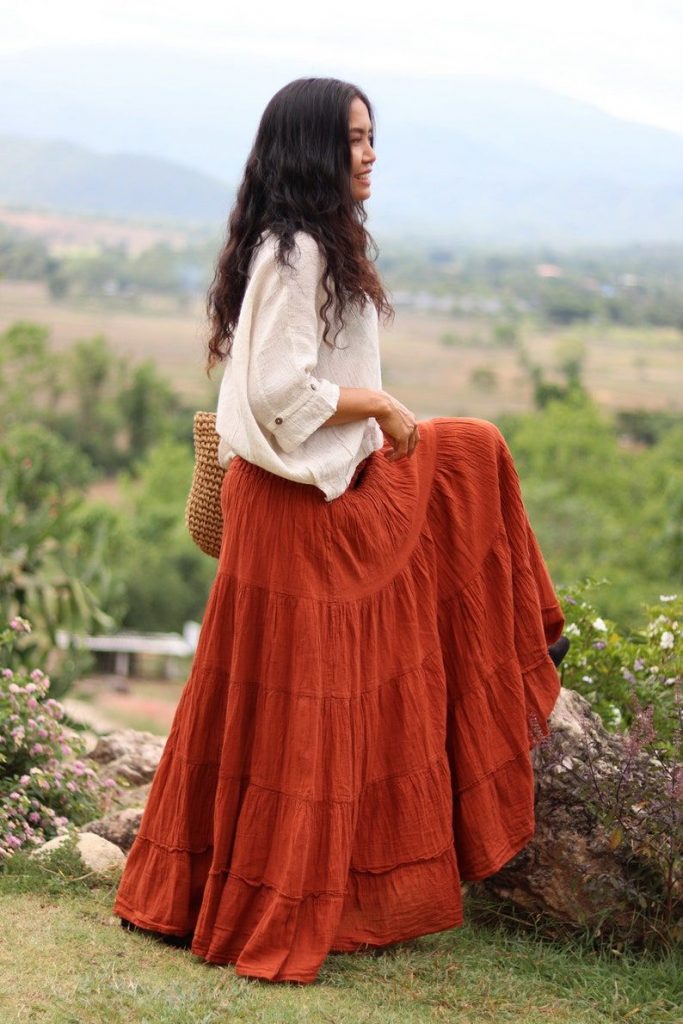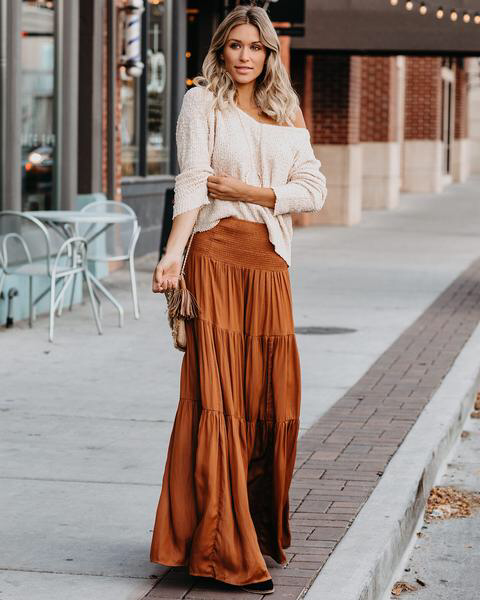 Edgy Elegance: The Leather Mini Skirt
Unleash your inner diva with an edgy yet elegant leather mini skirt. This fall, go for a black leather mini skirt and pair it with a fitted turtleneck top in a bold color like mustard or deep red. Add a touch of drama with patterned tights and chunky combat boots. This look exudes confidence and daring appeal, making it perfect for evening parties or nights out on the town.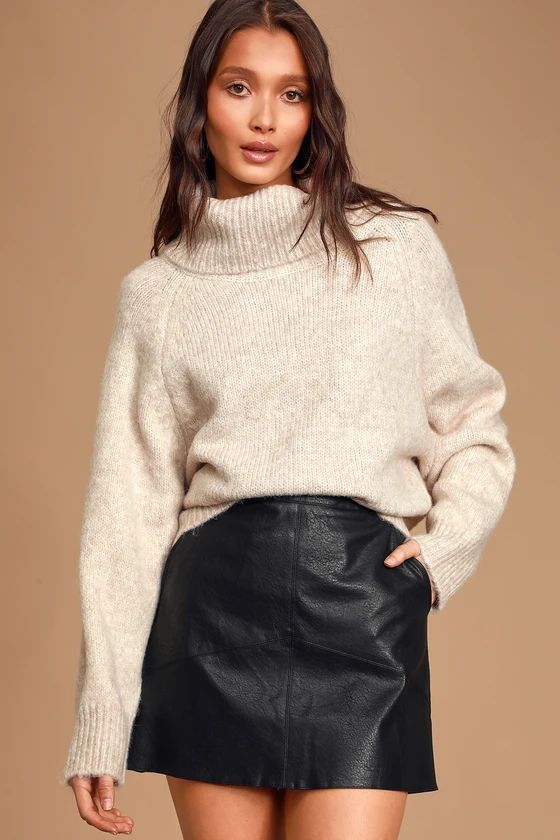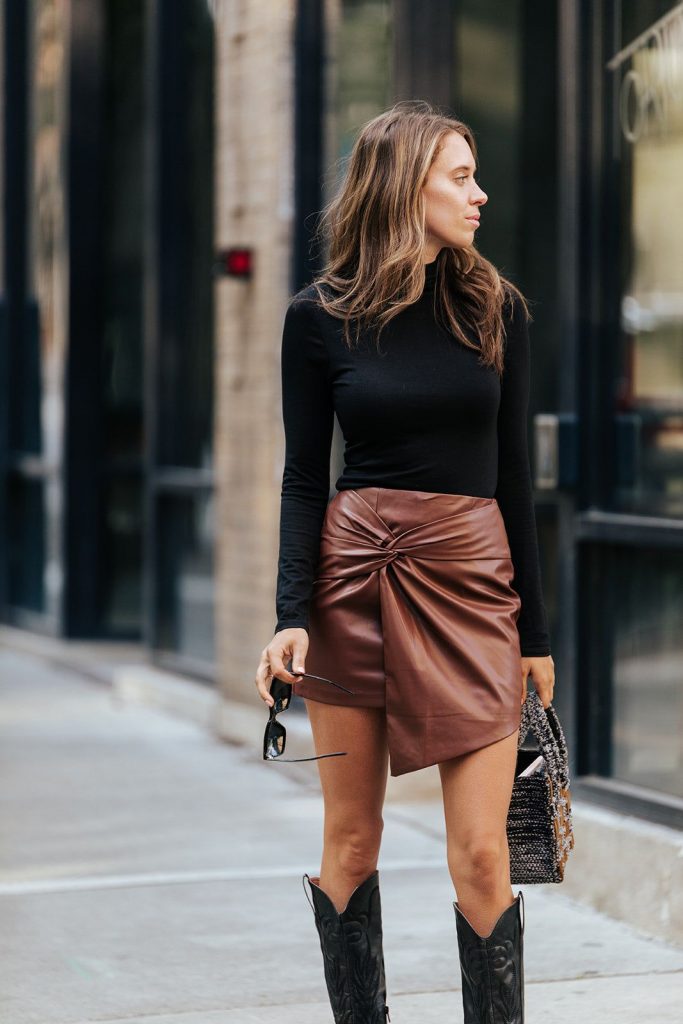 Layered Perfection: The Skirt and Sweater Duo
As the temperature fluctuates during fall, mastering the art of layering becomes essential. Combine a patterned midi skirt with a lightweight sweater for a chic and practical outfit. Add a fitted leather jacket for extra warmth and style. Finish the look with ankle booties and a delicate pendant necklace to strike the perfect balance between comfort and elegance.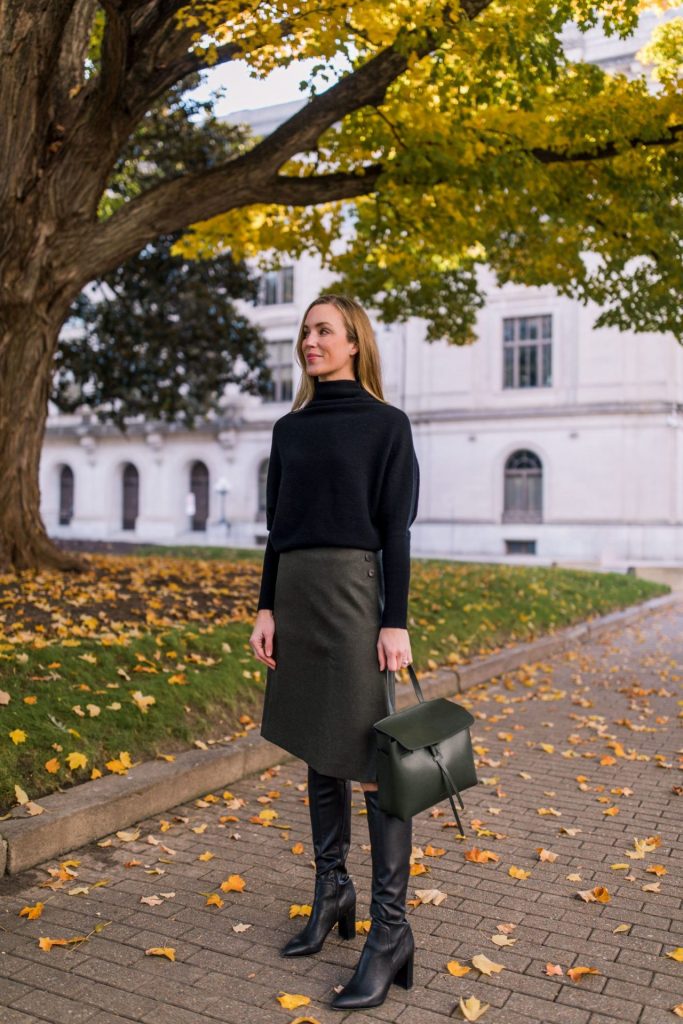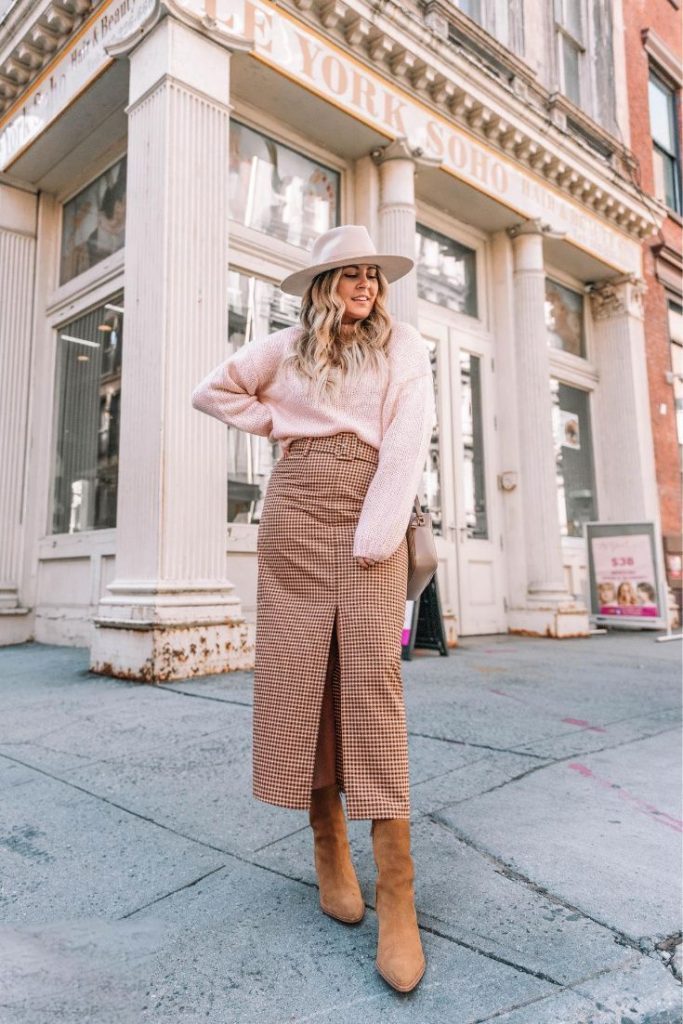 Save Pin