Fashion
Fall Sneakers Outfit 2023 15 Ideas: Embrace Comfort and Style
Fall is a wonderful season that brings cooler weather, vibrant colors, and a chance to refresh your wardrobe. One of the staple fashion pieces that can elevate your fall outfits to the next level of style and comfort is a pair of sneakers. In this article, we will explore fifteen trendy fall sneakers outfit ideas for 2023, combining the perfect blend of fashion-forward choices and cozy vibes. So, get ready to step up your style game and embrace the autumn season with confidence!
The Classic Chic
The Classic Chic look never goes out of style. Pair your favorite white sneakers with high-waisted skinny jeans, a cozy knit sweater, and a trench coat. This timeless ensemble is perfect for a casual day out or a weekend stroll in the park.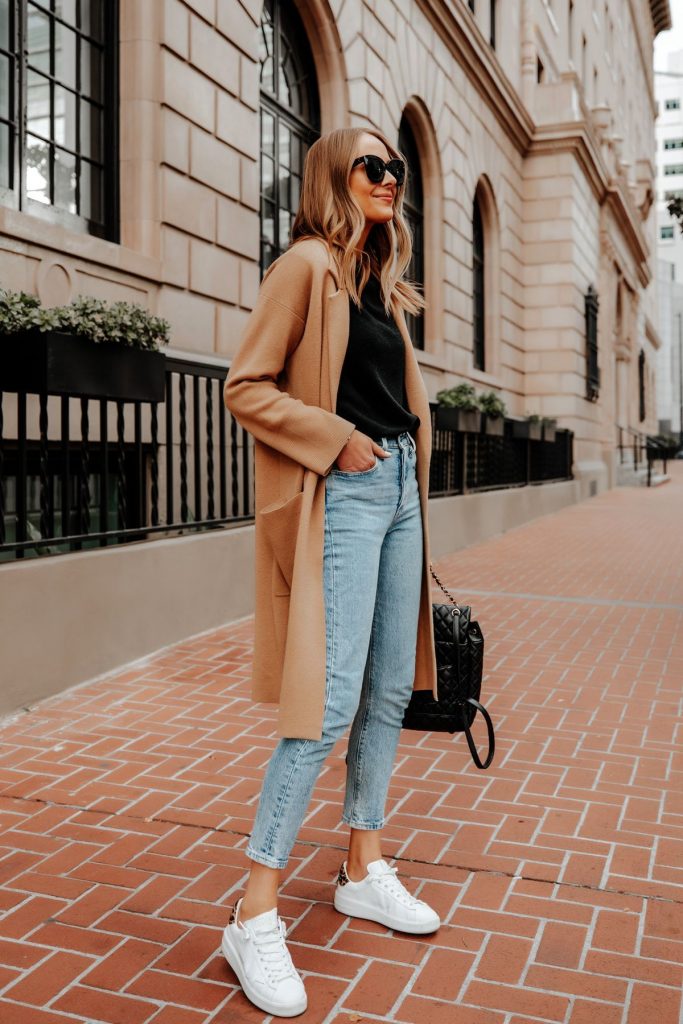 Athleisure Allure
Create an Athleisure-inspired outfit by matching your sleek black sneakers with stylish leggings, a cropped hoodie, and a bomber jacket. Not only is this look effortlessly cool, but it also provides comfort for an active day.
Casual Denim Delight
For a laid-back yet stylish appearance, pair your favorite distressed denim jeans with a chunky knit cardigan and slip-on sneakers. This outfit exudes a carefree vibe, making it ideal for casual gatherings with friends.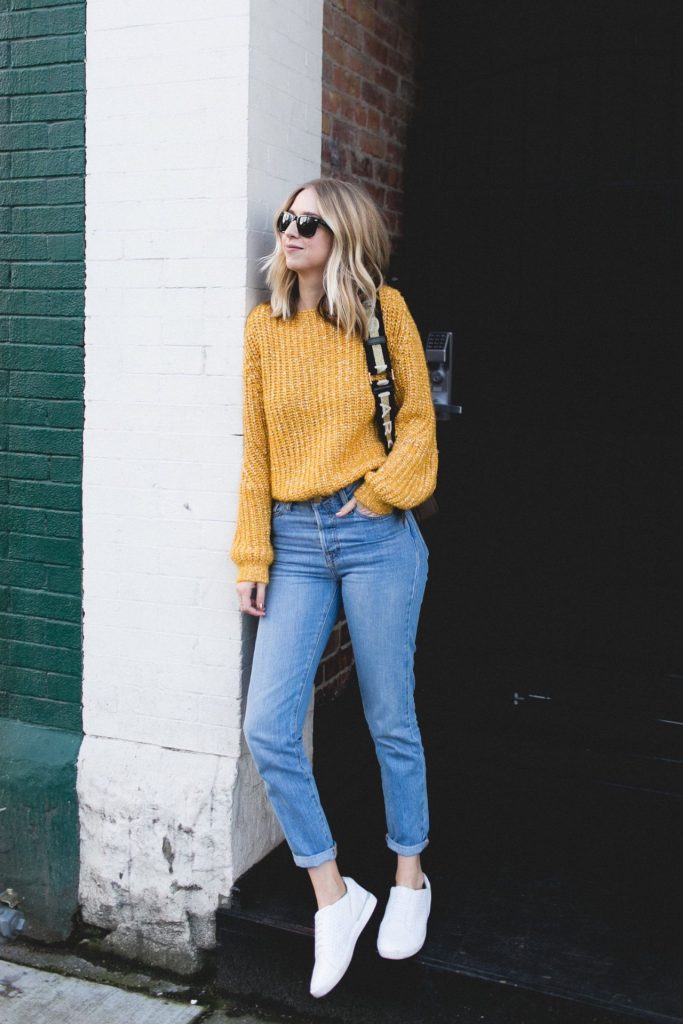 Plaid Perfection
Embrace the fall spirit with a plaid skirt, tights, and a pair of retro-style sneakers. This outfit is a nod to classic fashion with a modern twist, capturing the essence of autumn charm.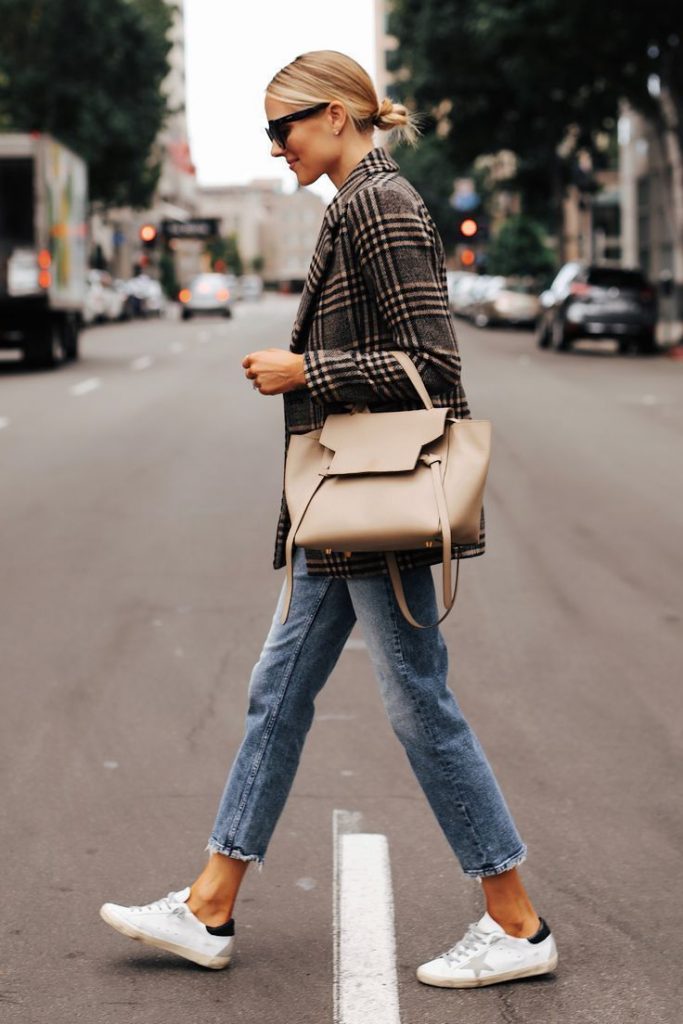 Dressy Sneaker Glam
Elevate your look with a touch of glamour by combining a flowy midi dress, leather jacket, and trendy sneakers. This fashion-forward ensemble is perfect for a night out on the town or a special occasion.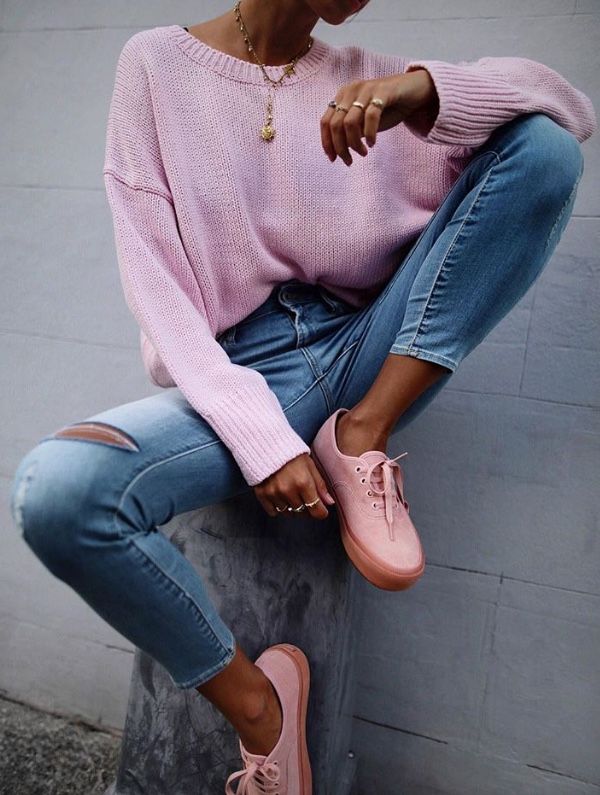 Sweater Weather and Sneakers
Nothing says fall like cozy sweaters and warm-toned sneakers. Match an oversized sweater with culottes or wide-leg pants for a chic and comfortable outfit that's perfect for sipping pumpkin spice lattes.
Edgy Street Style
Unleash your inner fashion rebel by pairing edgy leather pants with a graphic tee, bomber jacket, and chunky sneakers. This bold and confident look will turn heads on the streets.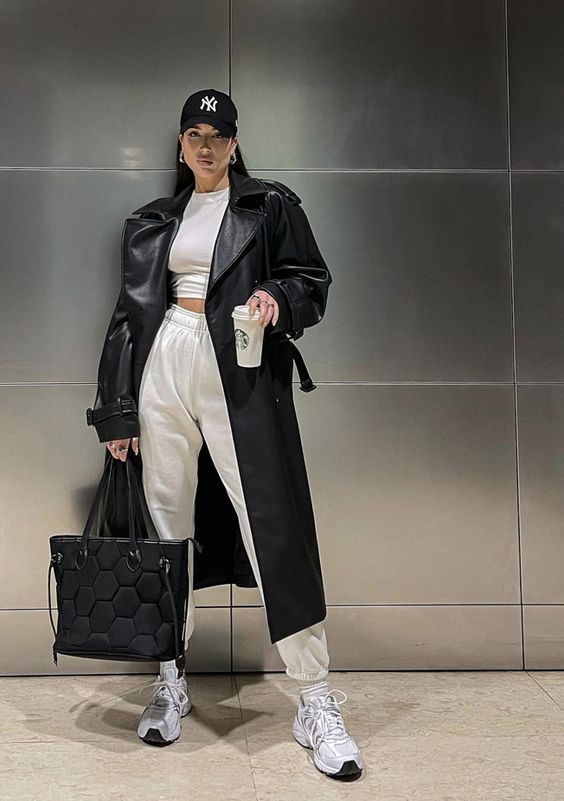 Monochrome Magic
Opt for a monochrome outfit by pairing sneakers in the same color as your dress or jumpsuit. This minimalist approach creates a sleek and sophisticated appearance.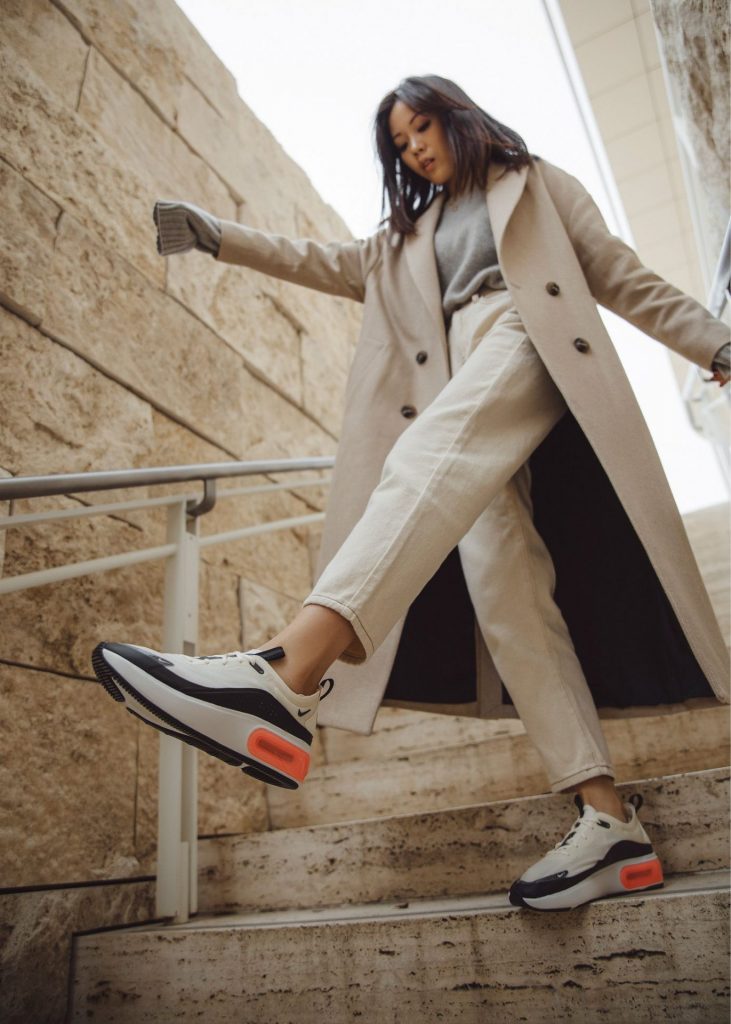 Bohemian Beauty
For a boho-chic fall look, pair flowy floral dresses with platform sneakers and a floppy hat. Embrace the free-spirited vibes of the season with this enchanting ensemble.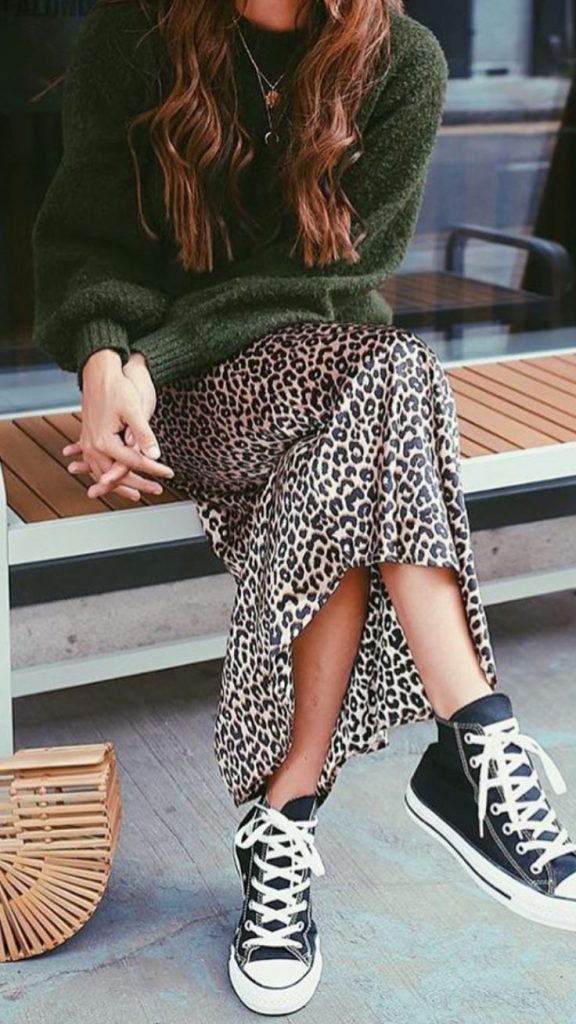 Preppy Pleasure
Channel preppy sophistication by combining a pleated skirt, collared shirt, and white sneakers. This outfit exudes timeless elegance with a youthful touch.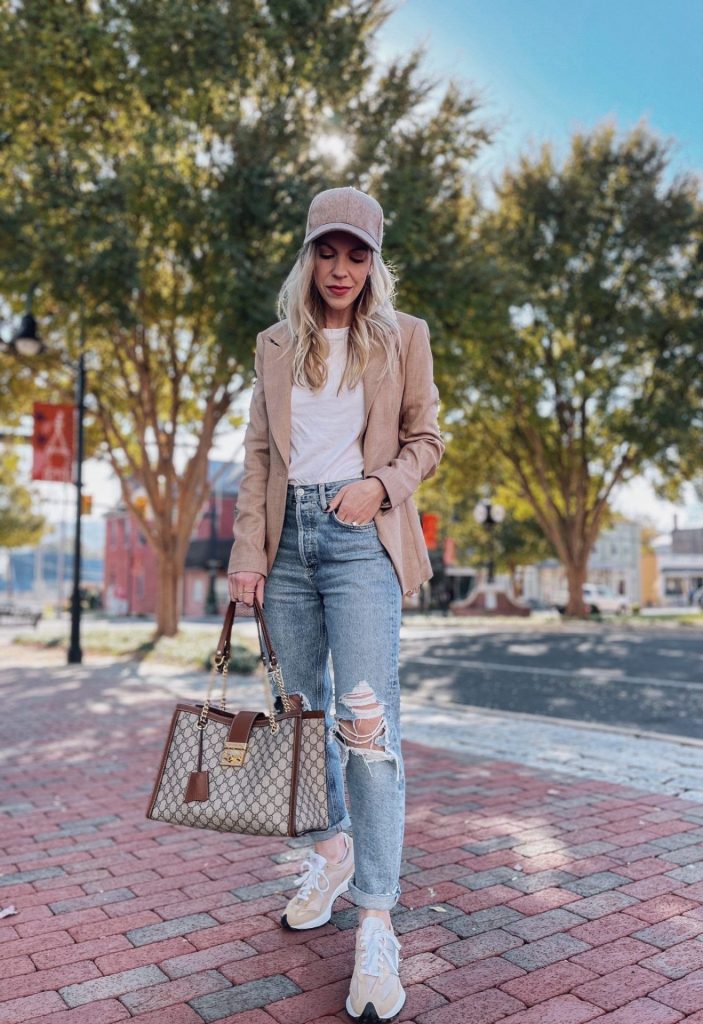 Cozy Layers and Sneakers
Layer up with a cozy knit scarf, long cardigan, and your favorite sneakers for a comfy and stylish fall look. This outfit is perfect for enjoying the crisp autumn air.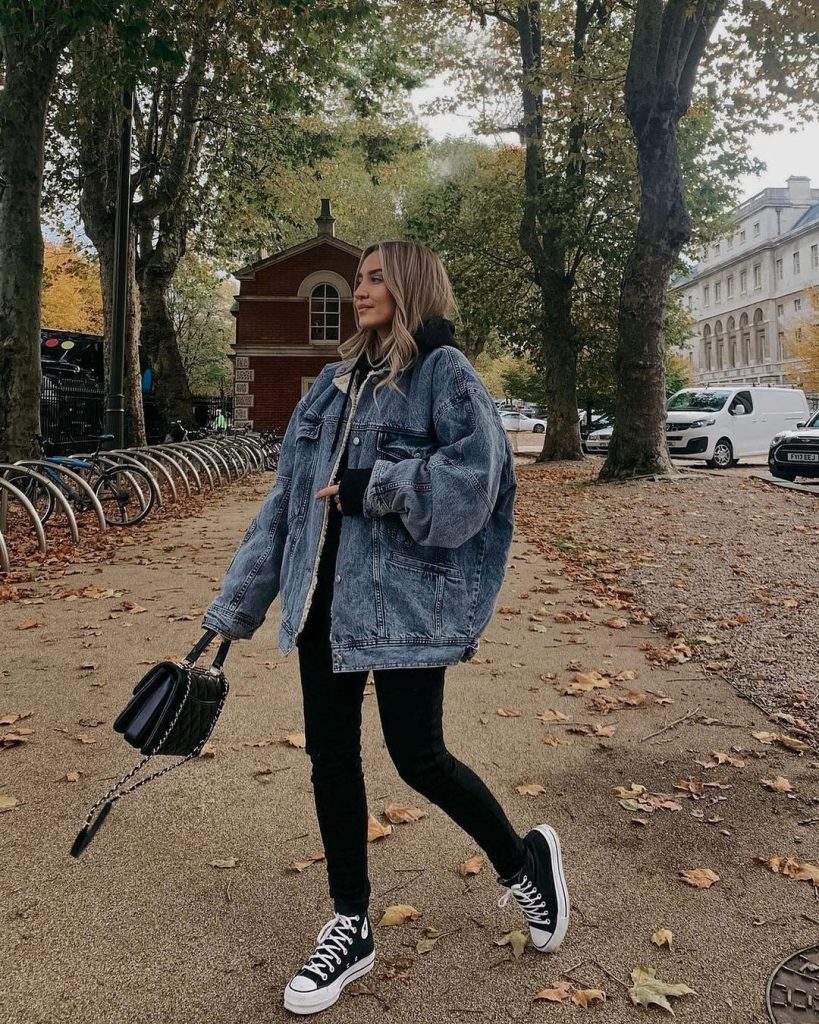 Retro Revival
Embrace the nostalgia of the past with retro-inspired sneakers, flared jeans, and a vintage tee. This outfit pays homage to the classic fashion of yesteryears.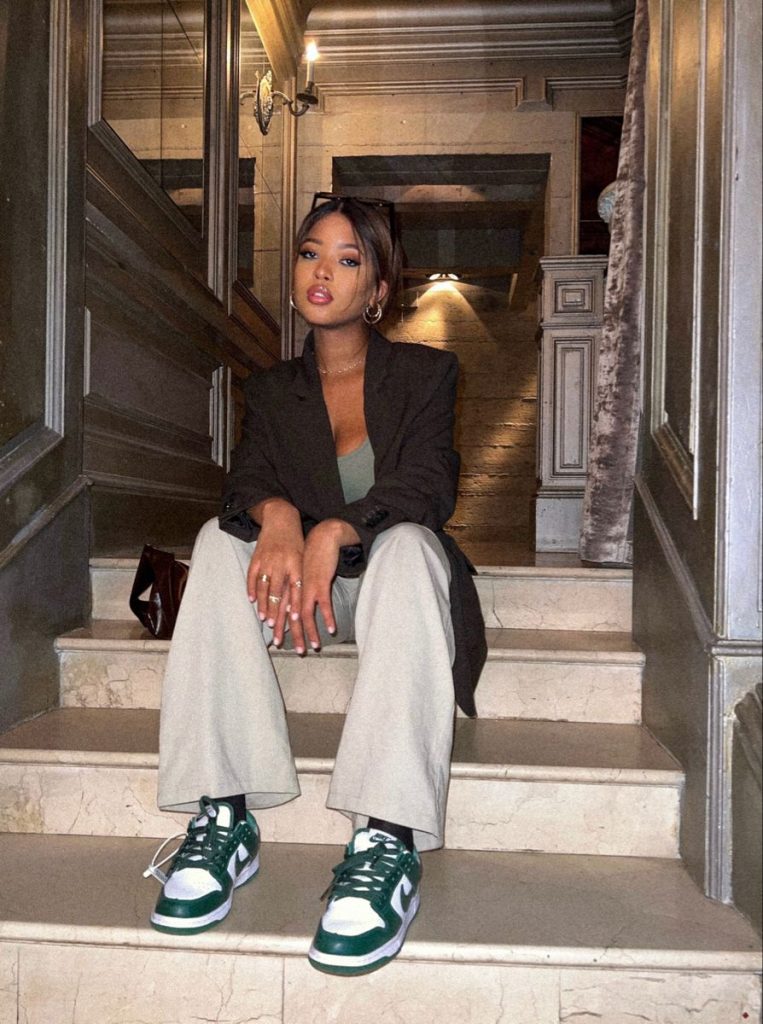 Sporty Spice
Fuse sporty elements into your outfit by pairing track pants, a crop top, and sleek sneakers. This energetic look is perfect for those who love a touch of athleticism in their style.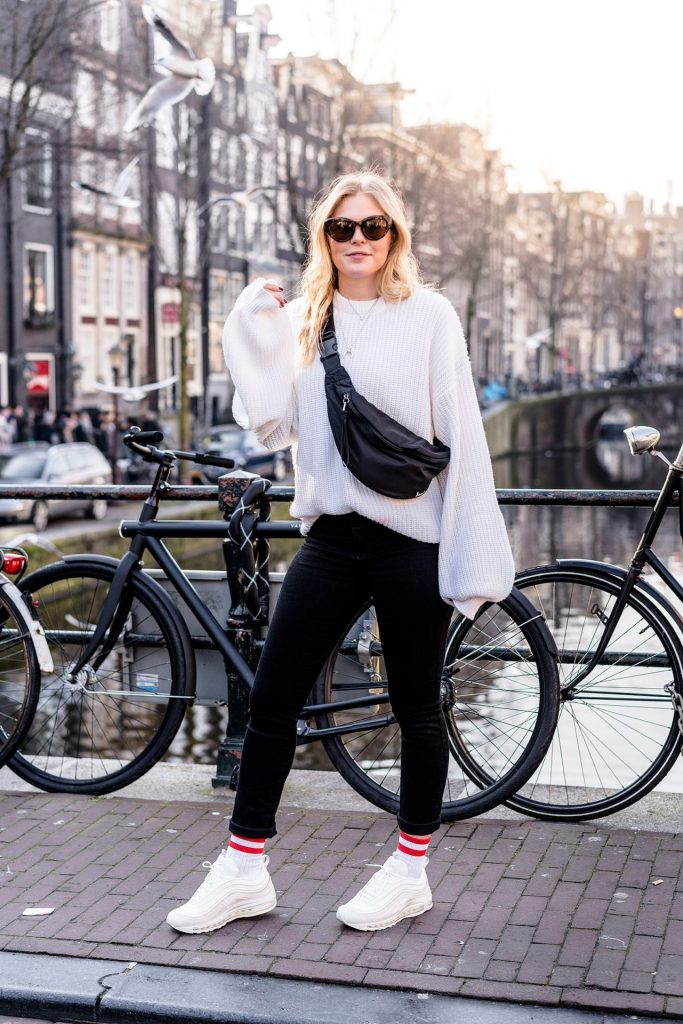 Utility Chic
Combine utility-inspired pieces like cargo pants, a utility jacket, and versatile sneakers for a trendy and functional fall outfit. This look effortlessly blends fashion with practicality.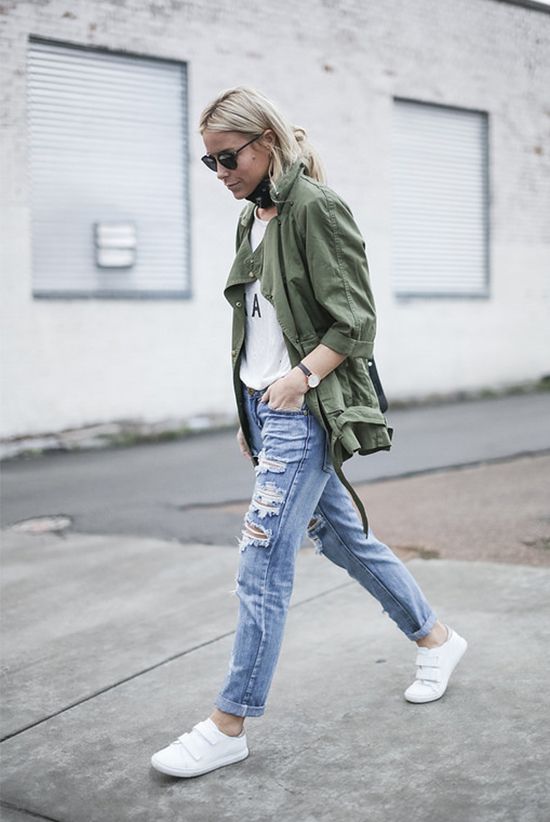 Pattern Play
Experiment with patterns and textures by mixing printed skirts or pants with neutral-colored sneakers. This bold and artistic outfit choice showcases your unique style and personality.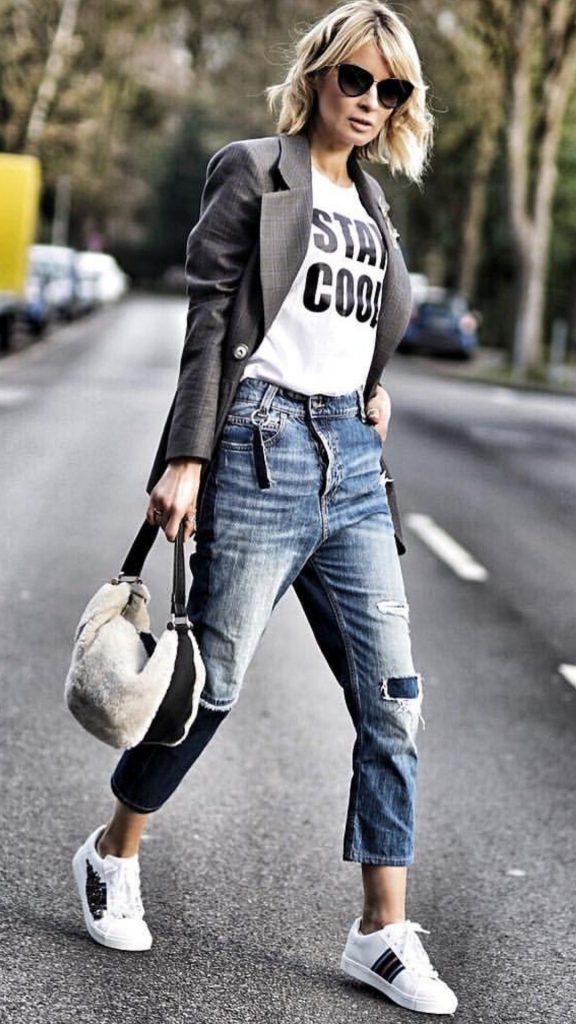 Save Pin