Fashion
Hijabi Fall Outfits: Sweater 2023 18 Ideas
Fall is all about embracing the cozy vibes and warm tones. Hijabi fashion enthusiasts can create stunning outfits by combining modesty with the latest trends. Sweaters are a fall staple that can be both fashionable and practical, keeping you warm while looking chic.
Choosing the Right Sweater
Opt for sweaters in autumn hues like deep burgundy, mustard yellow, and olive green. Look for lightweight fabrics that provide comfort and allow for easy layering.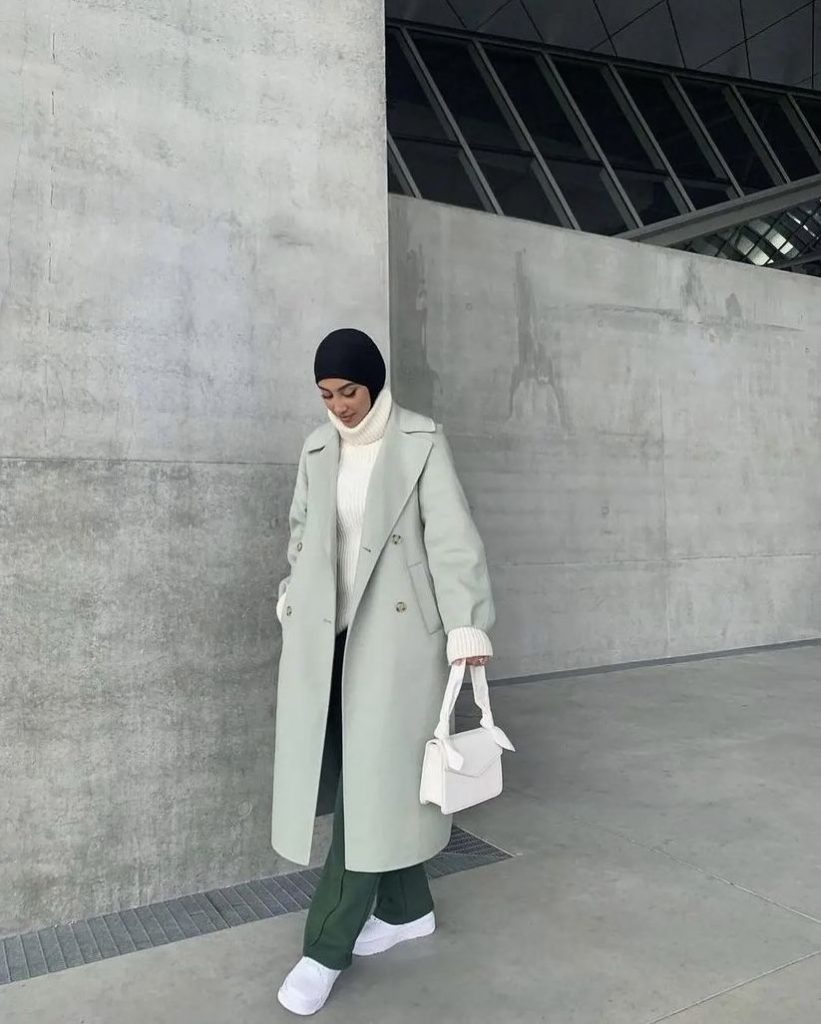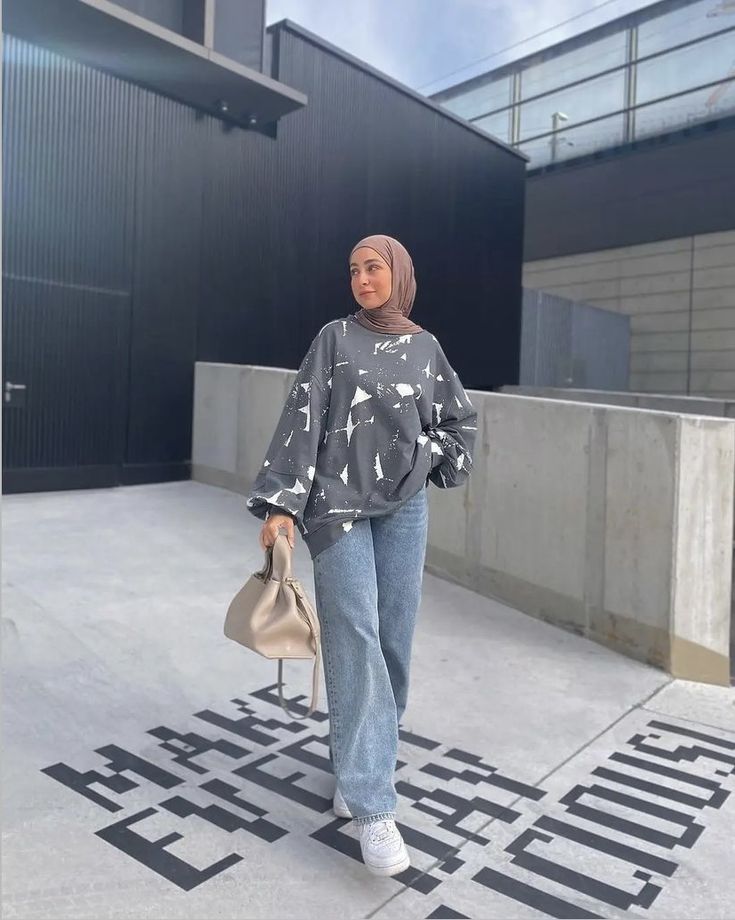 Layering with Elegance
Layering is a great way to add dimension to your outfit. Pair your sweater with a long-sleeve shirt underneath or a stylish vest on top. This not only adds visual interest but also keeps you cozy on those chilly days.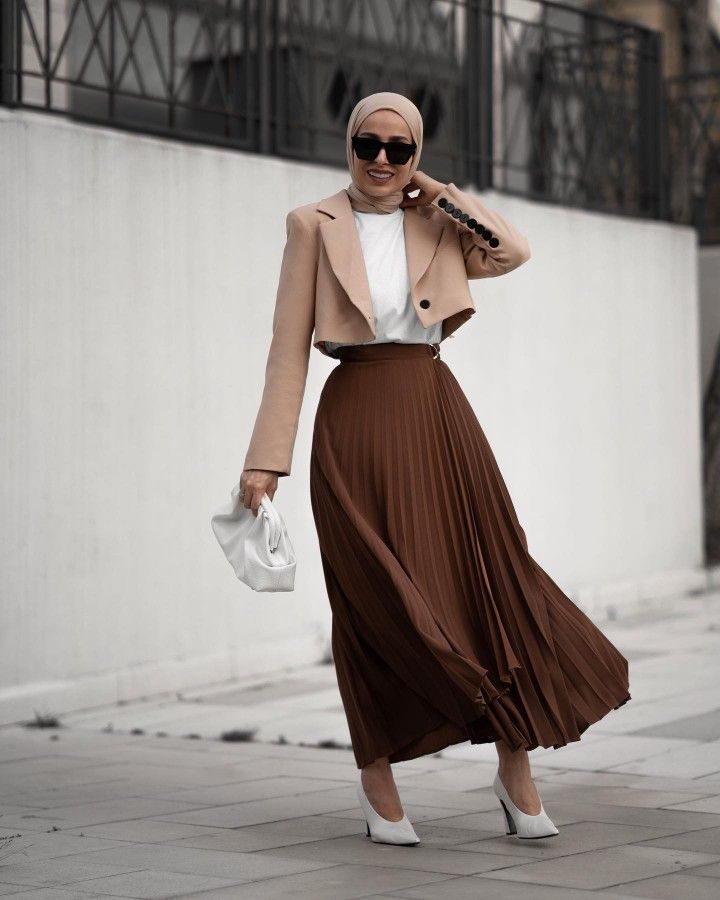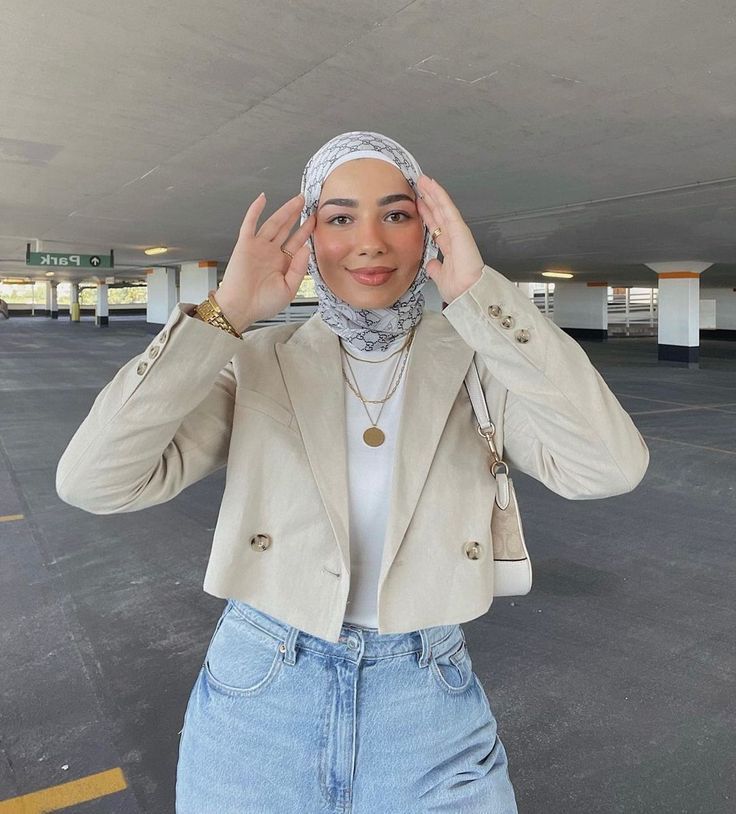 Accessorize for Impact
Accessorizing can elevate your sweater game. Experiment with statement necklaces, chunky earrings, and stylish belts. Just remember, balance is key – don't overdo it.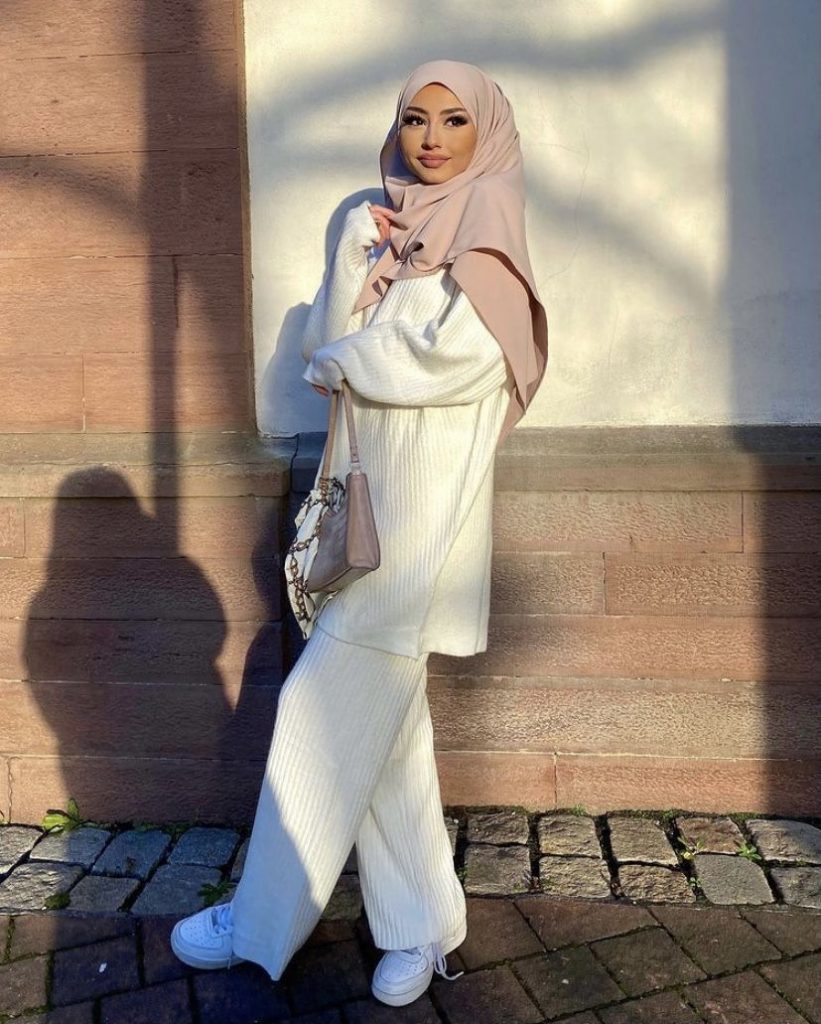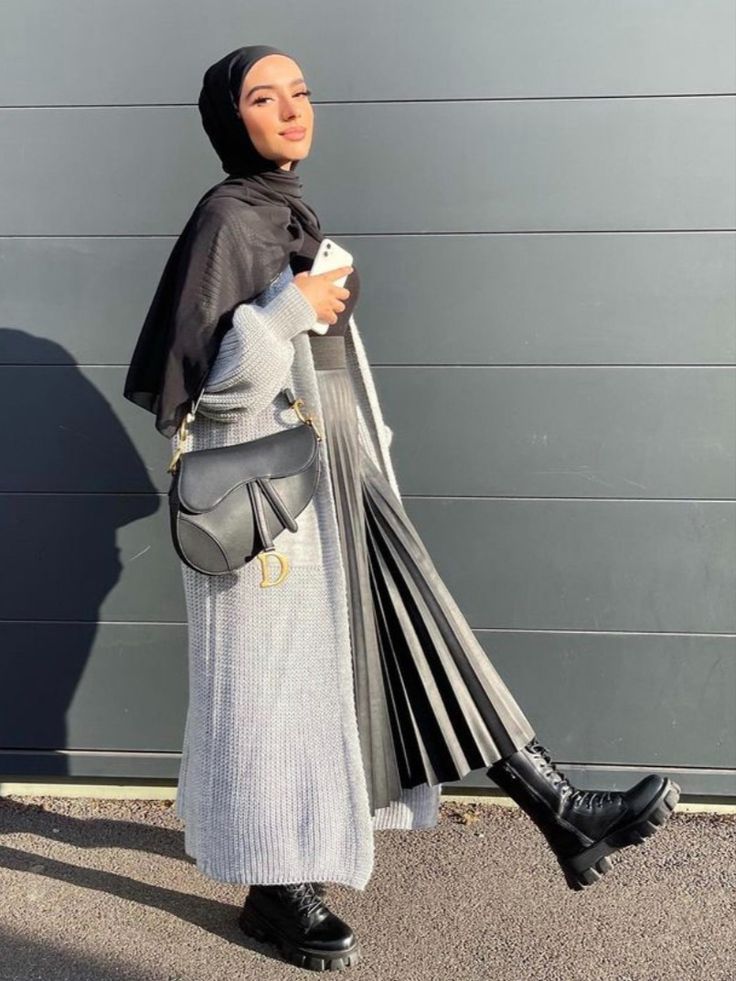 Mixing Textures and Patterns
Create a dynamic look by mixing different textures and patterns. Combine a cable-knit sweater with a plaid skirt or textured pants for an outfit that's visually appealing and fashion-forward.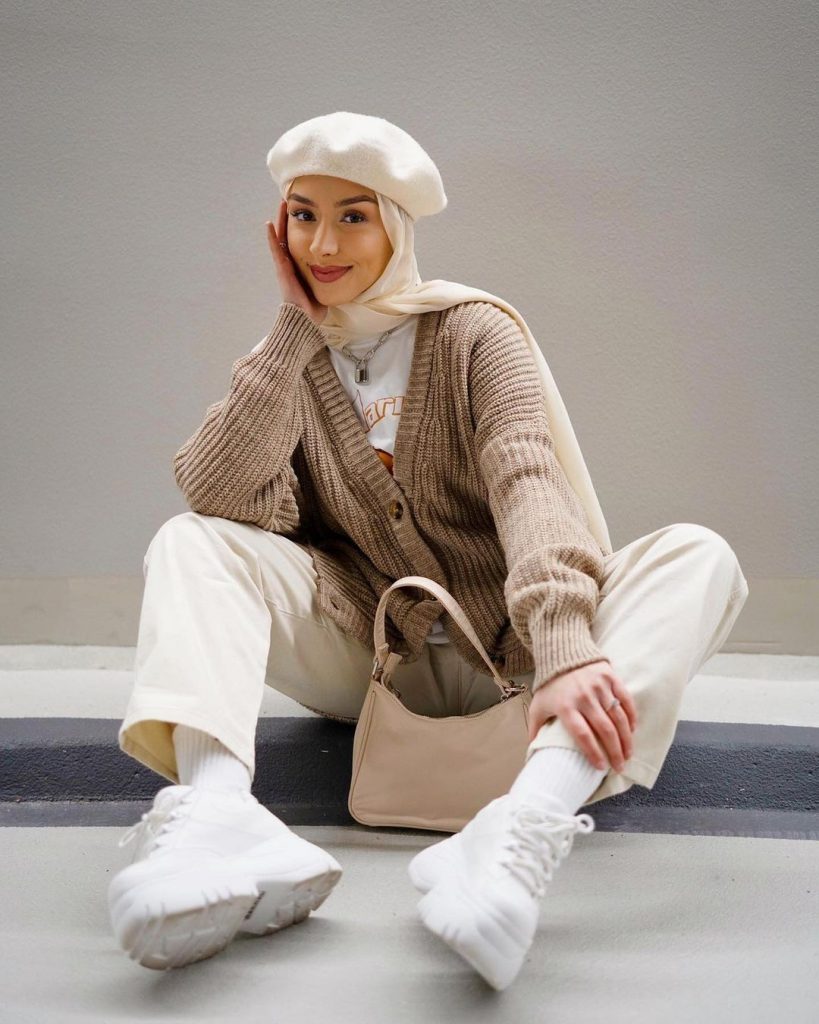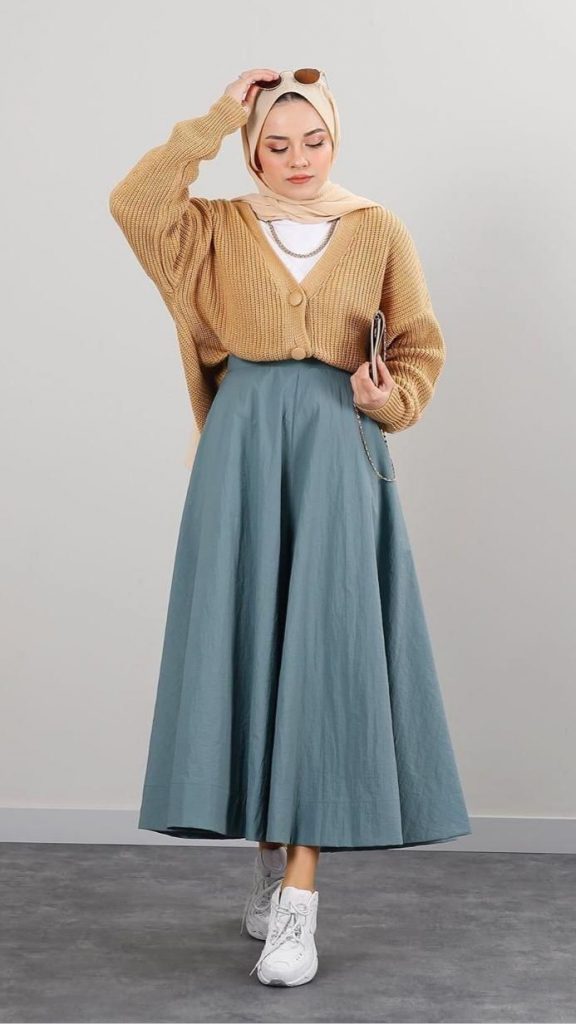 Monochromatic Magic
Monochromatic outfits exude sophistication. Choose a sweater and pants in similar shades for a streamlined, elegant look that's perfect for both casual outings and more formal occasions.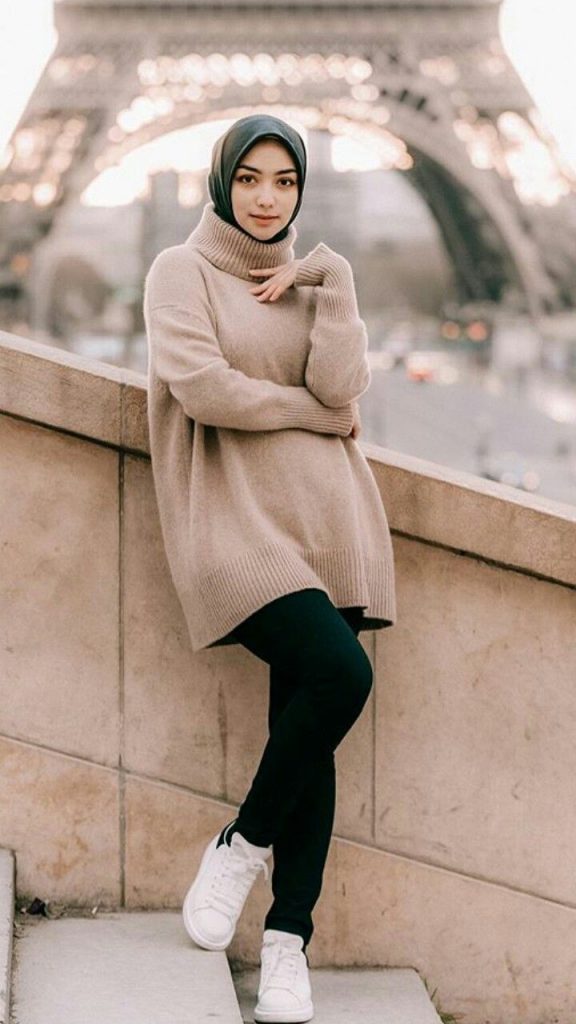 Incorporating Hijab Styles
Hijabis can creatively style their scarves to complement their sweaters. Try a turban-style hijab with a cozy turtleneck or a draped hijab with an oversized sweater for a chic, modest ensemble.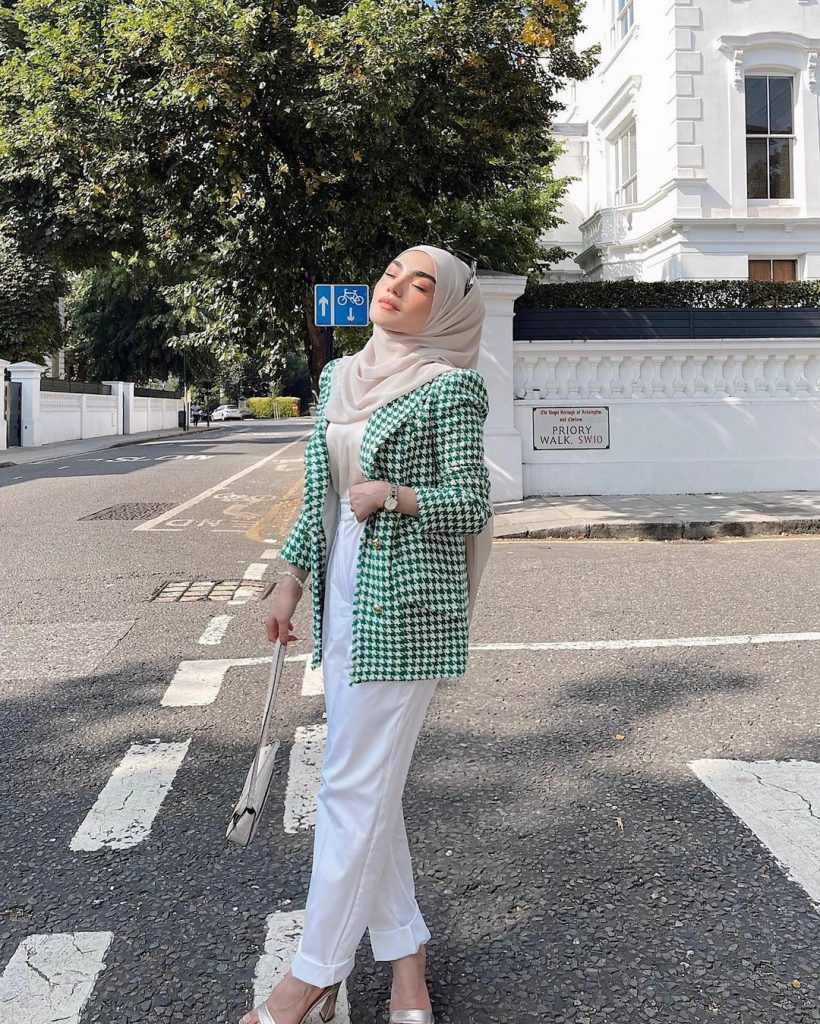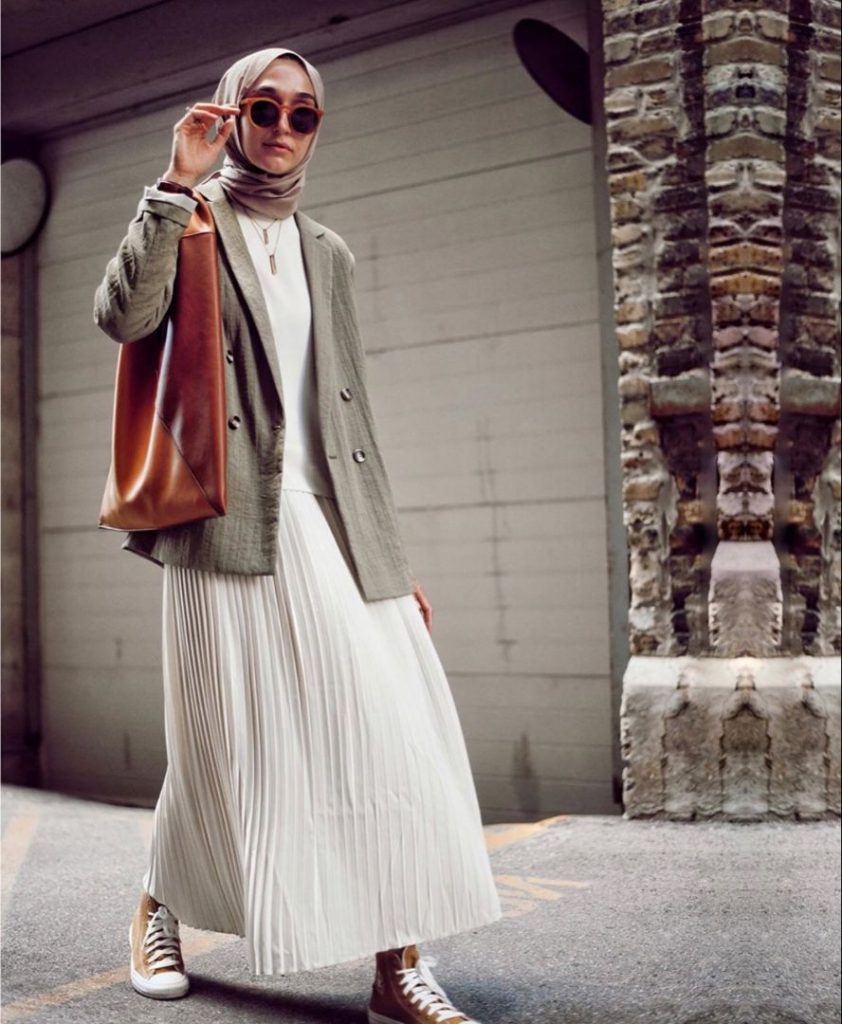 From Day to Night: Transitional Outfits
Select sweaters that can effortlessly transition from daytime to evening. A versatile cardigan can be thrown over a casual daytime outfit and then paired with a statement necklace for a night out.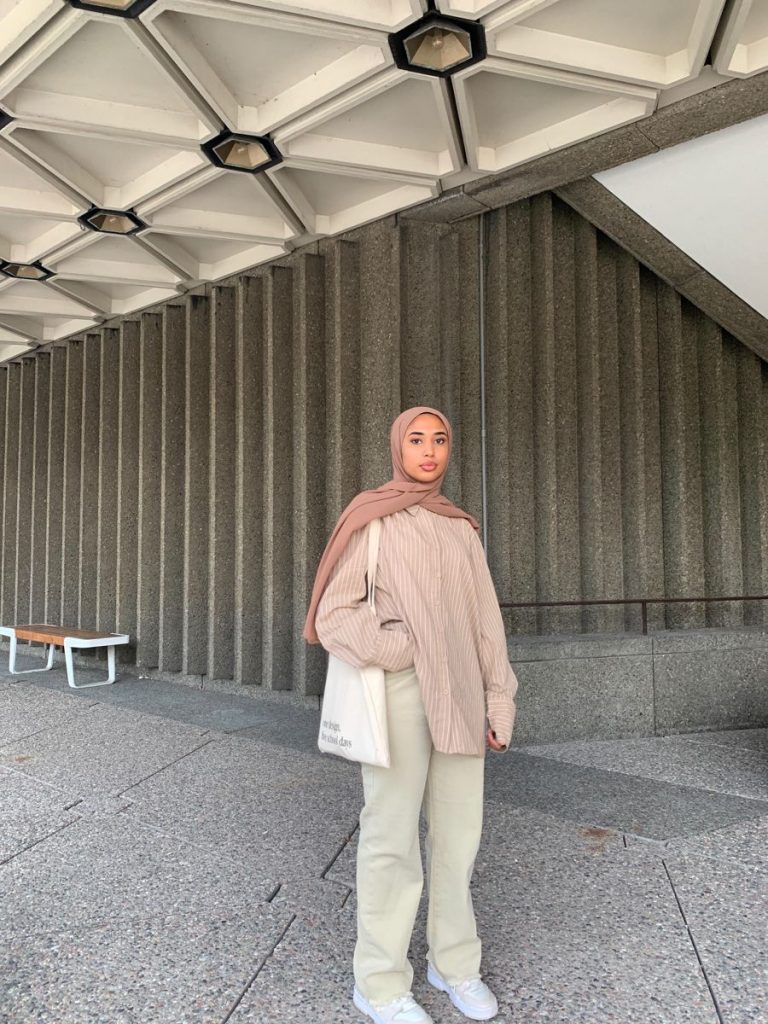 Sweater Dresses: Effortless Chic
Sweater dresses are a must-have for fall. They offer comfort and style in one piece. Opt for a midi sweater dress and style it with ankle boots for a trendy look.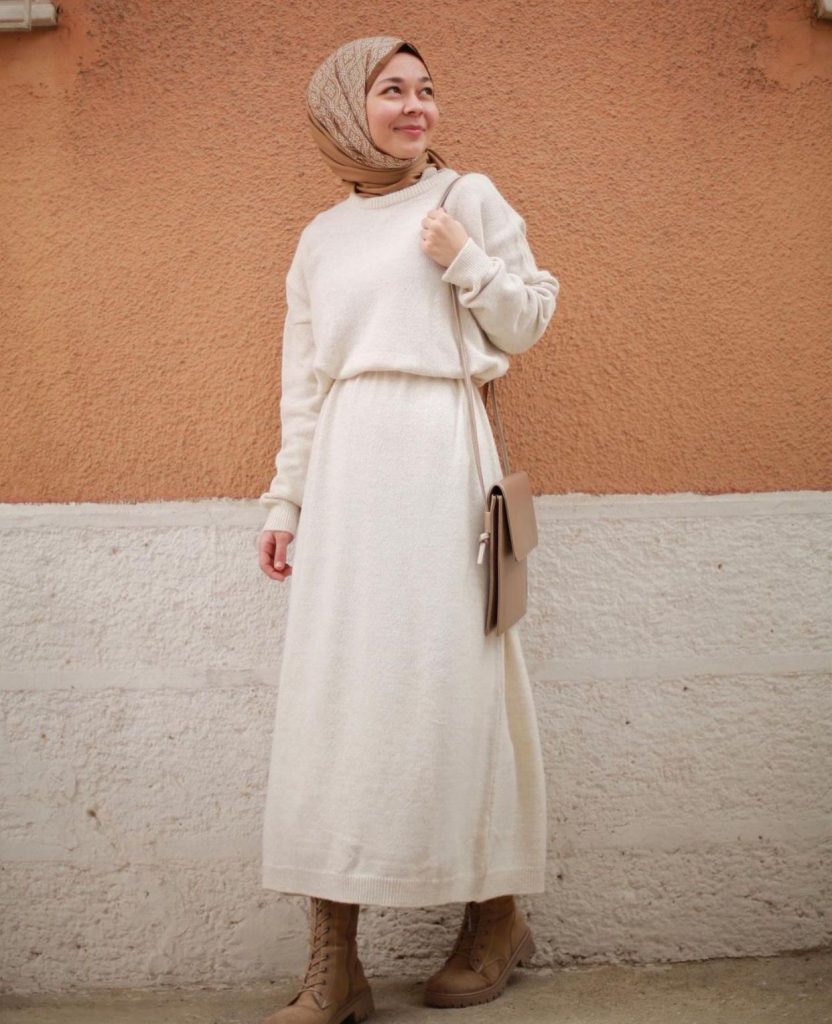 Footwear Finesse
The right footwear can complete your fall ensemble. Ankle boots, loafers, and even sneakers can all be paired with your sweater outfits for a stylish finish.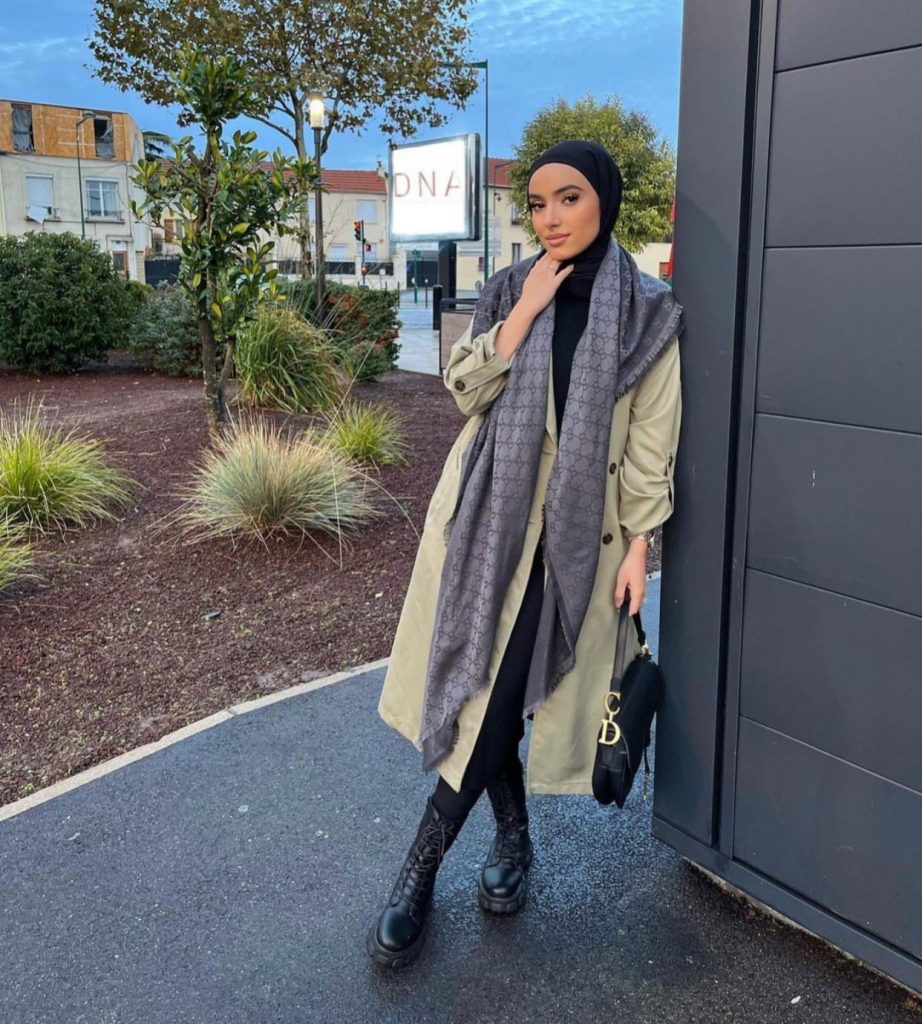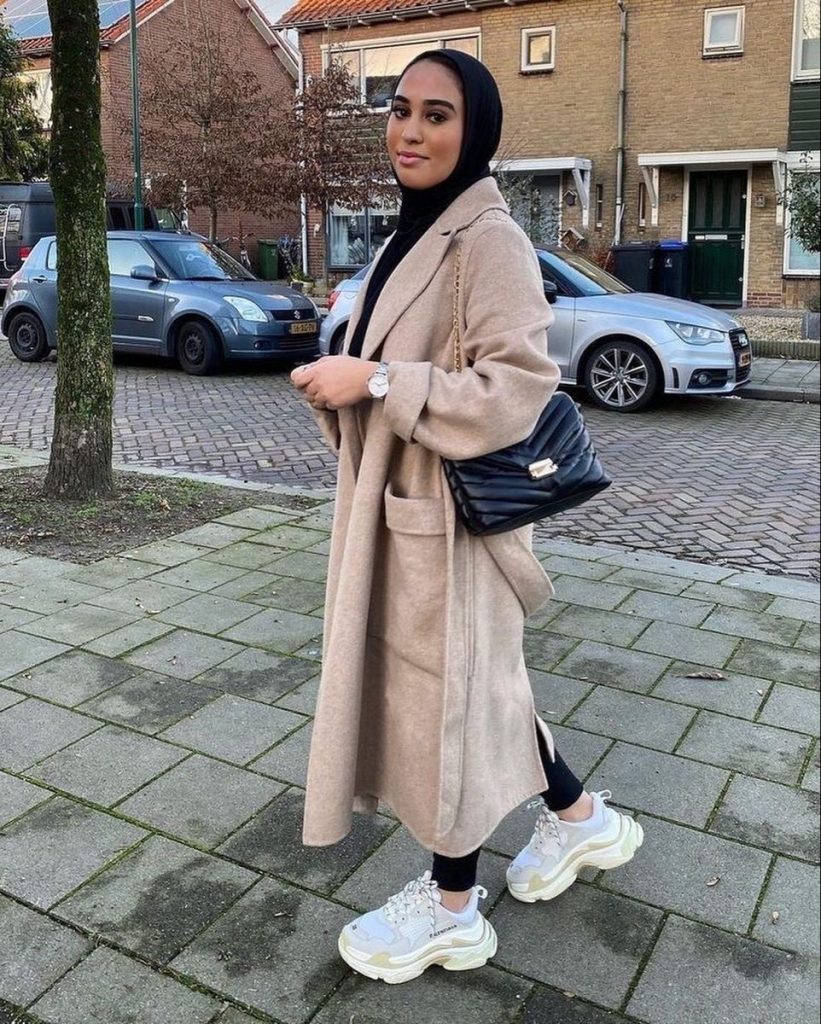 Save Pin