Fashion
Hijabi Outfits Skirts 2023 18 Ideas: Fashionable and Modest Styles
Hijabi fashion has witnessed an incredible transformation in recent years, and the spotlight is now on skirts as essential wardrobe pieces. With their versatility and modesty, skirts offer endless possibilities for creating unique and stylish looks that resonate with both tradition and contemporary trends.
Why Skirts?
Skirts offer a graceful and elegant way to express personal style while adhering to modest fashion requirements. They provide comfort and ease of movement, making them perfect for daily wear and special occasions alike. Whether it's a casual gathering, a professional setting, or a formal event, skirts can be tailored to fit the occasion and individual preferences.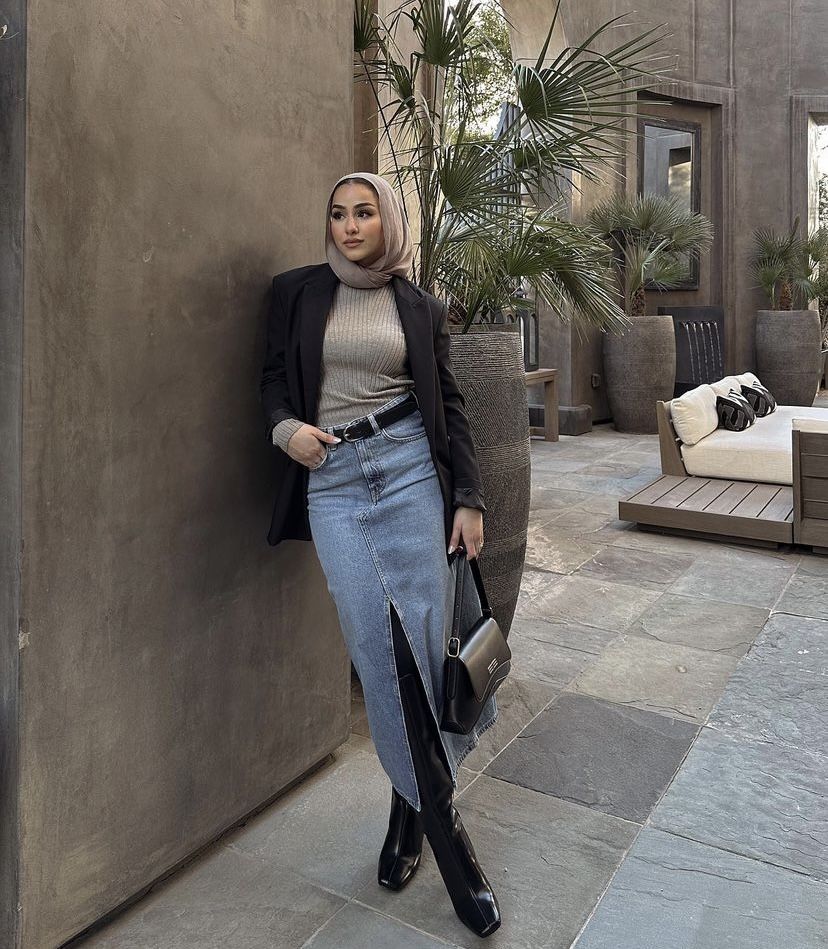 A Blend of Cultures: Fusion Fashion
One of the exciting trends in hijabi skirt outfits for 2023 is the fusion of cultures. Mixing traditional styles with modern cuts and patterns can result in breathtaking ensembles. Consider pairing a vibrant, patterned skirt with a solid-colored blouse and a statement belt for an eclectic yet harmonious look.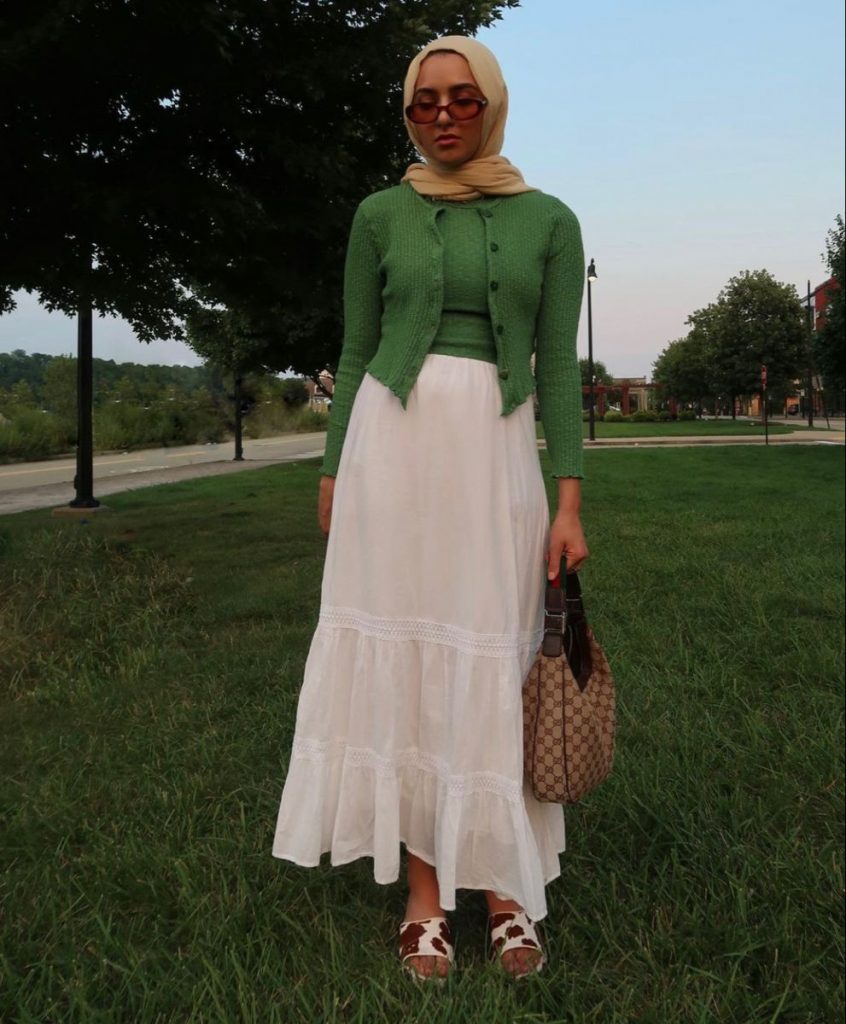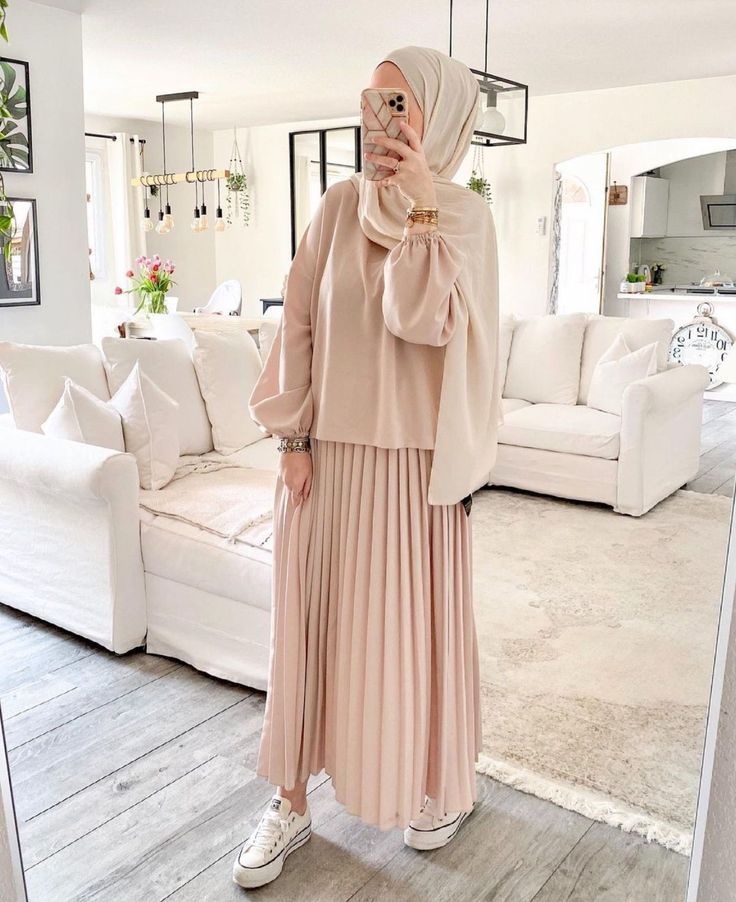 Maxi Skirts with Elegance
Maxi skirts are a timeless choice for hijabi outfits. Their flowing nature not only exudes elegance but also provides ample coverage. Opt for rich, jewel-toned maxi skirts paired with neutral tops to create a refined and sophisticated appearance suitable for evening events.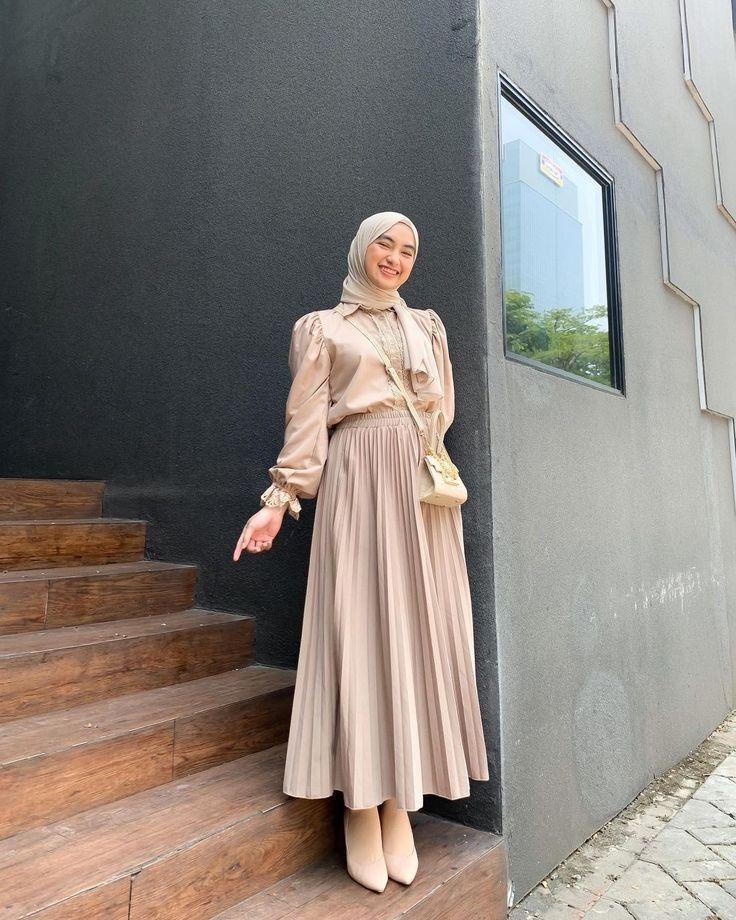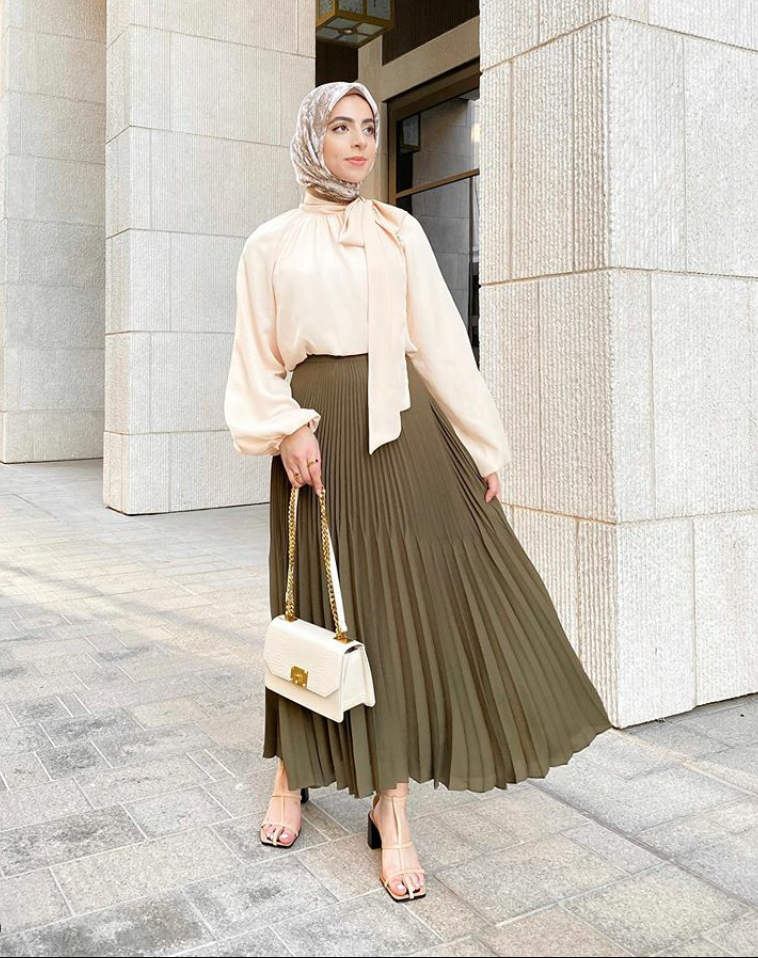 Denim Delights: Skirts with a Twist
Denim skirts are making a comeback in hijabi fashion circles. These versatile pieces can be dressed up or down, offering a stylish alternative to traditional fabrics. Experiment with embroidery, patchwork, or unique cuts to infuse your denim skirt with personality.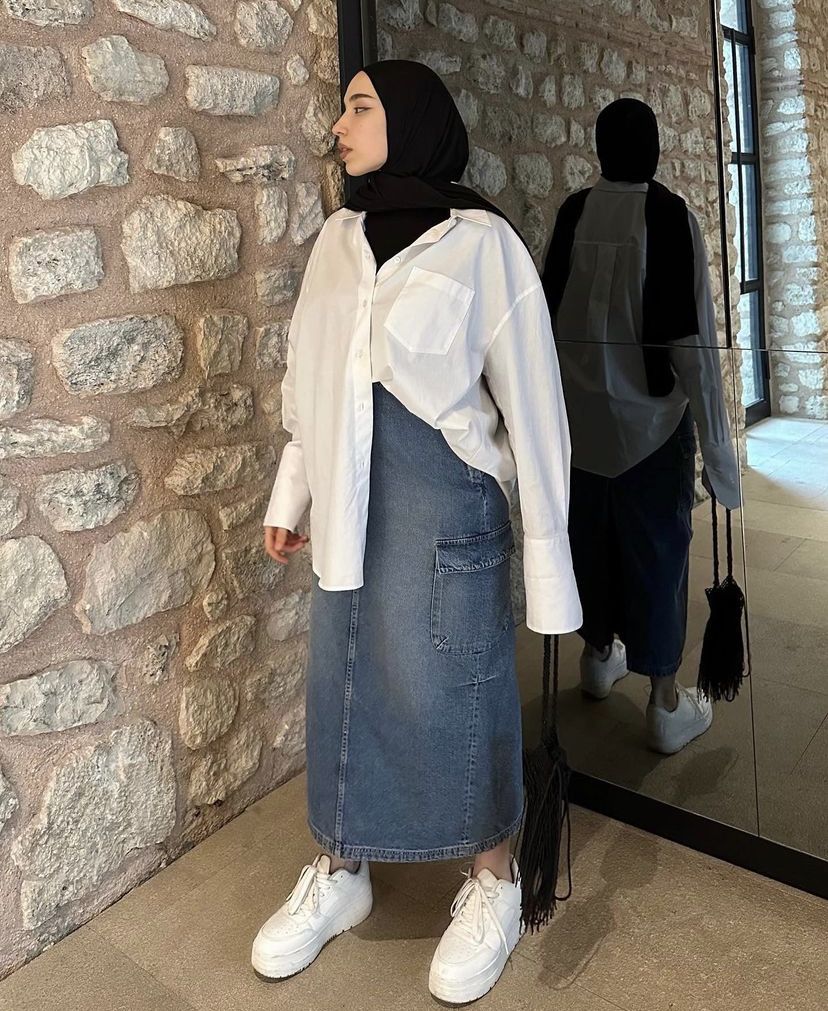 Floral Flair: Bringing Nature to Your Wardrobe
Floral-patterned skirts can inject a dose of nature-inspired beauty into your wardrobe. Choose skirts with intricate floral designs on muted backgrounds for a look that's both enchanting and modest. Complete the outfit with a tucked-in blouse and a coordinating hijab.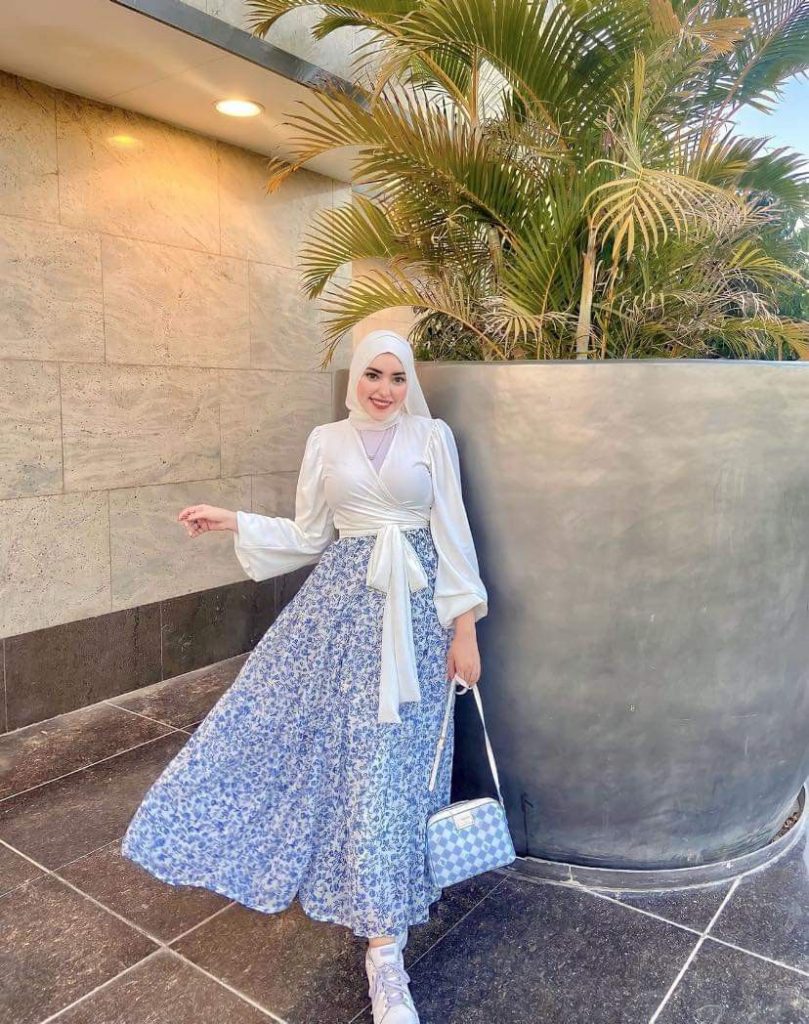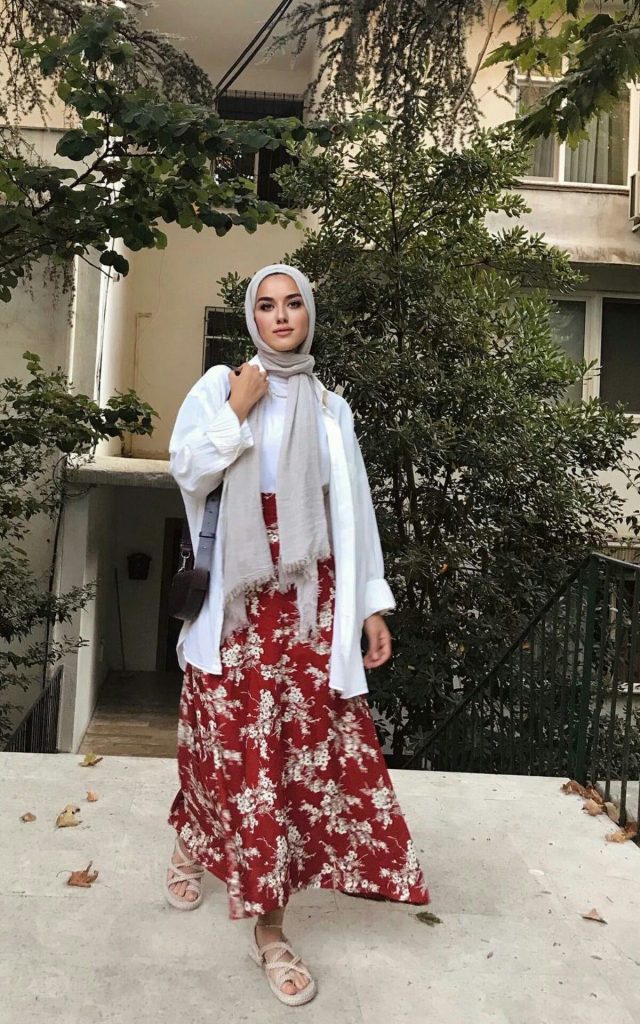 Pleats Please: Graceful and Modest
Pleated skirts radiate gracefulness and modesty. They offer a sense of movement and depth to your outfit. Opt for monochromatic pleated skirts for a polished appearance, or experiment with metallic hues to add a touch of glamour to your ensemble.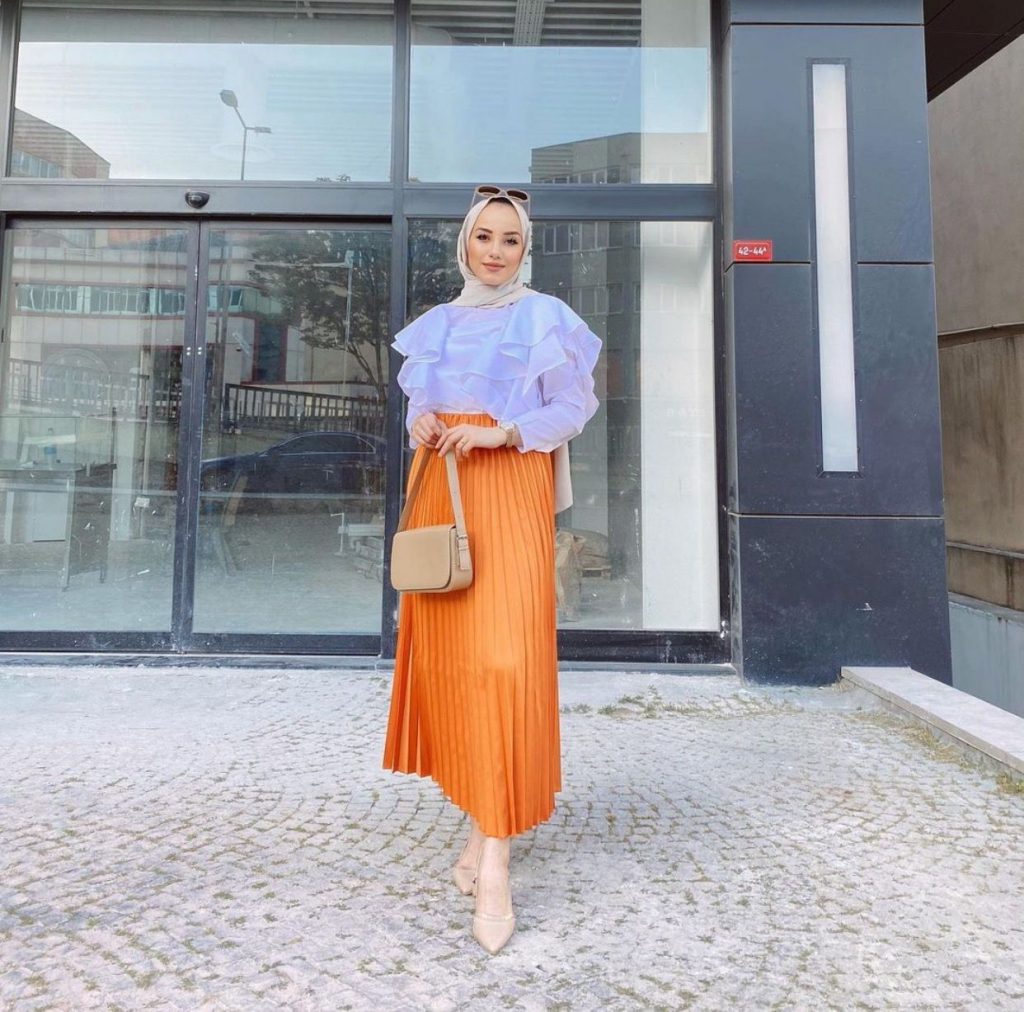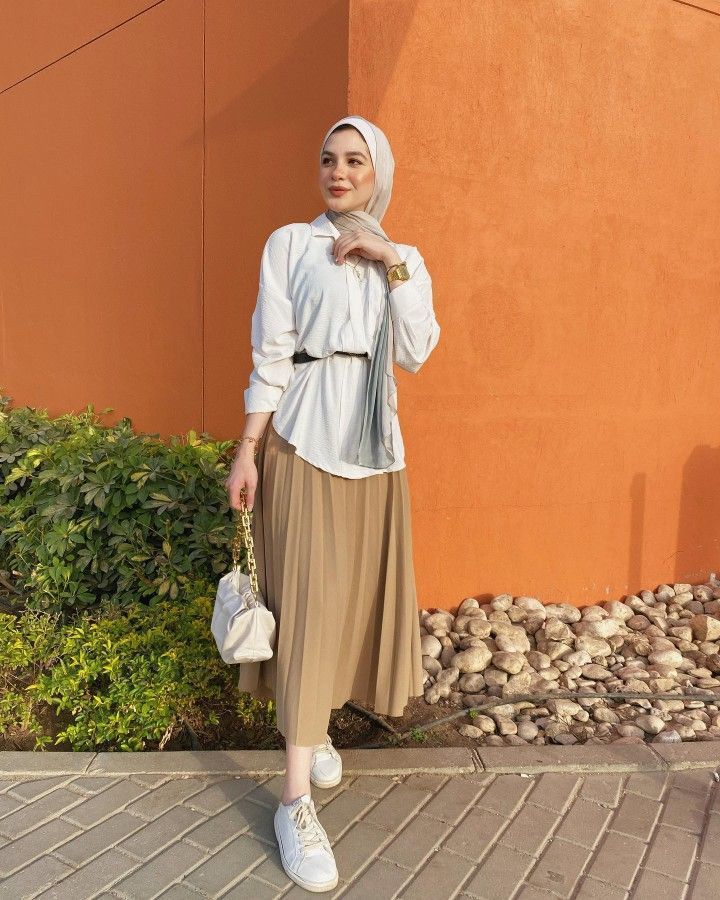 Athleisure Chic: Sporty Skirt Styles
For a modern twist, consider blending sporty elements with your skirt outfit. Athleisure-inspired skirts with elastic waistbands and subtle sporty accents provide comfort without compromising style. Pair with a lightweight sweater and sneakers for a laid-back yet fashionable look.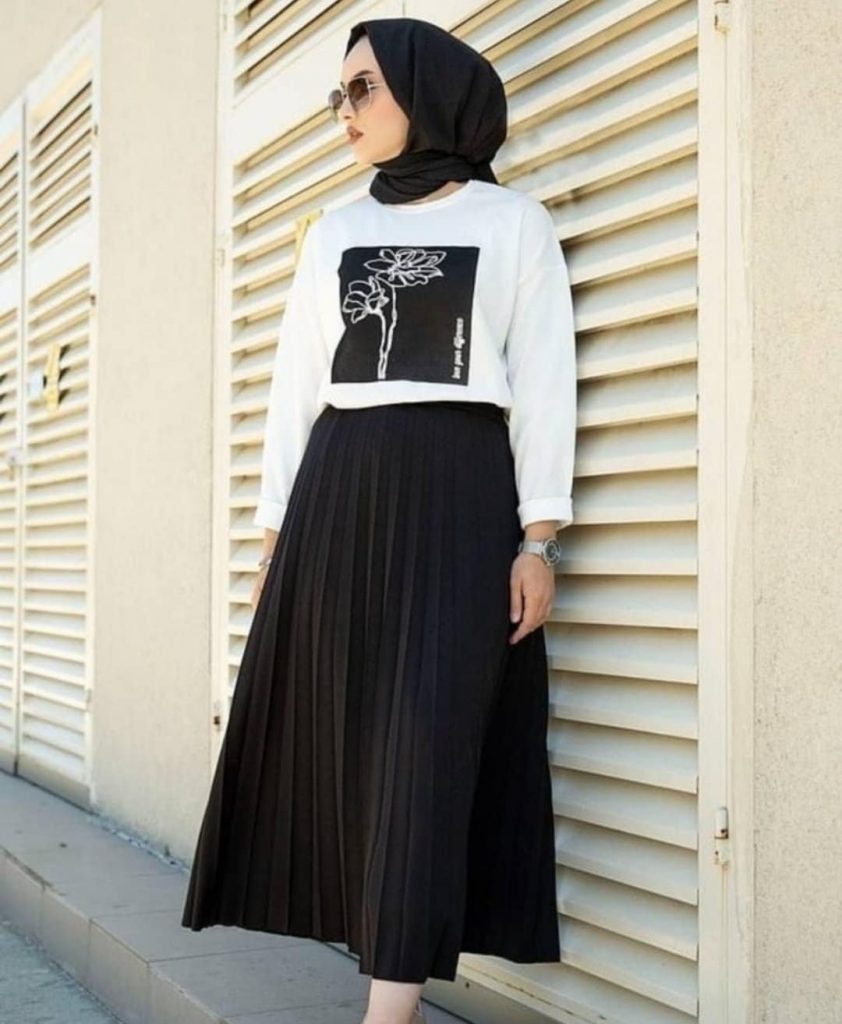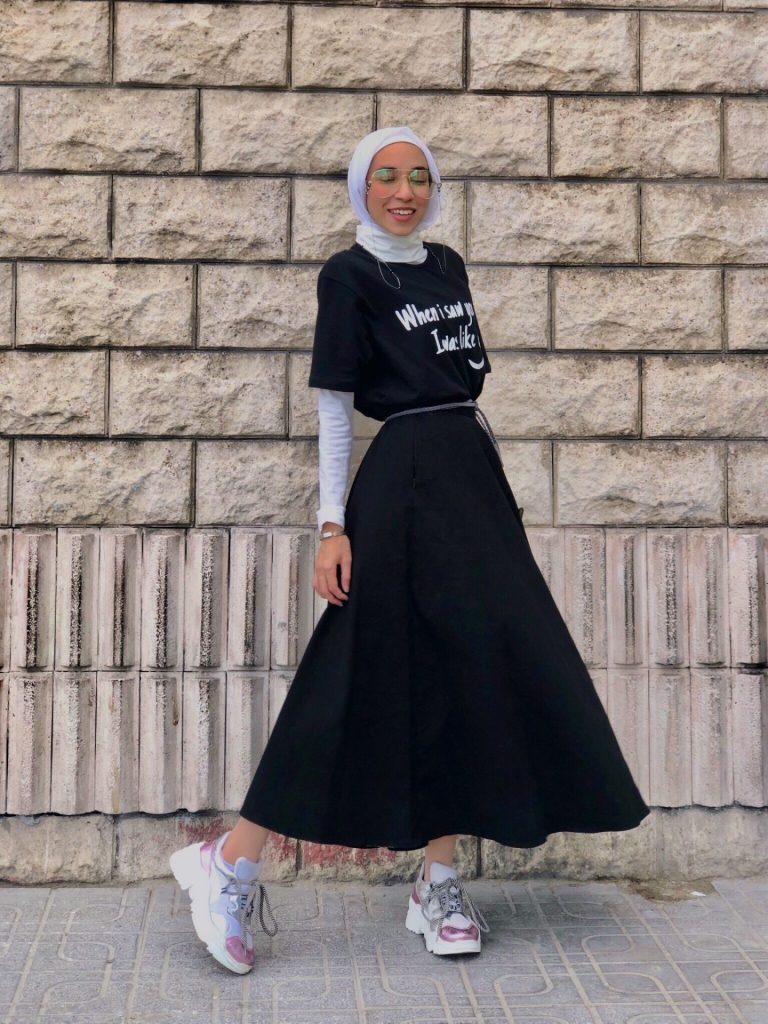 A Pop of Color: Vibrant Hues and Patterns
Infuse vibrancy into your hijabi skirt outfits with bold colors and patterns. Jewel tones and bright hues can complement your skin tone and add a touch of playfulness. Mix and match different patterns, like stripes or geometric shapes, for a trendy and eye-catching ensemble.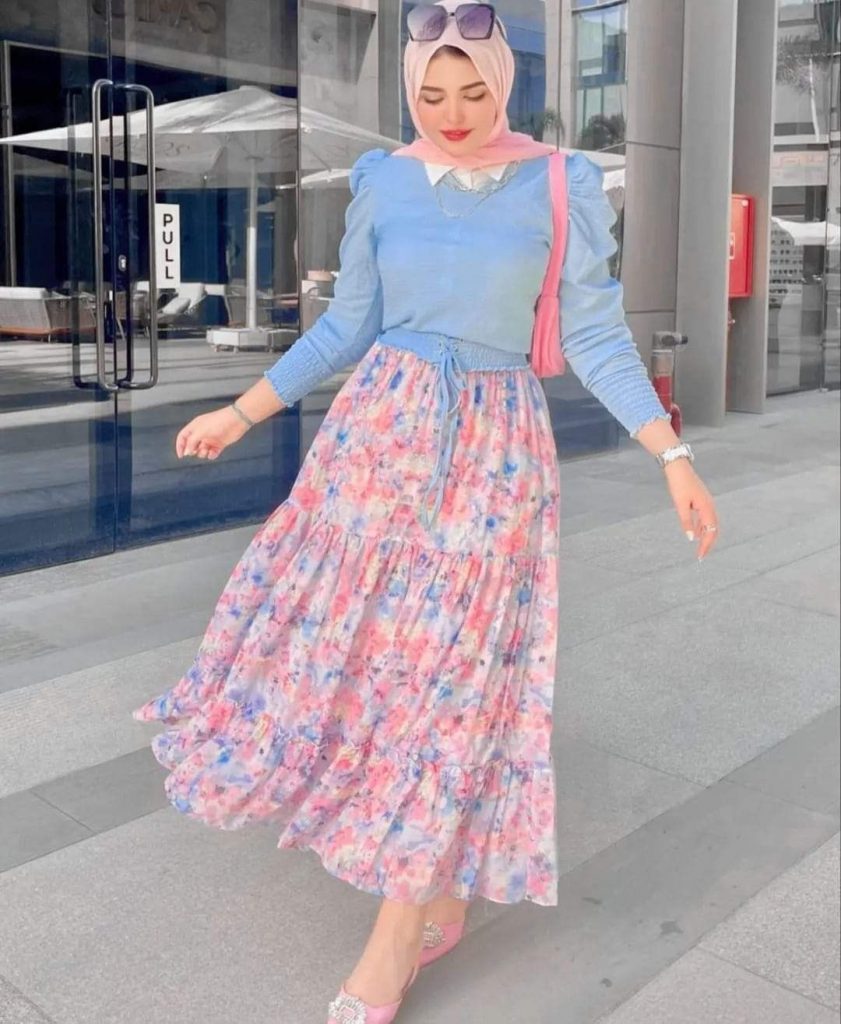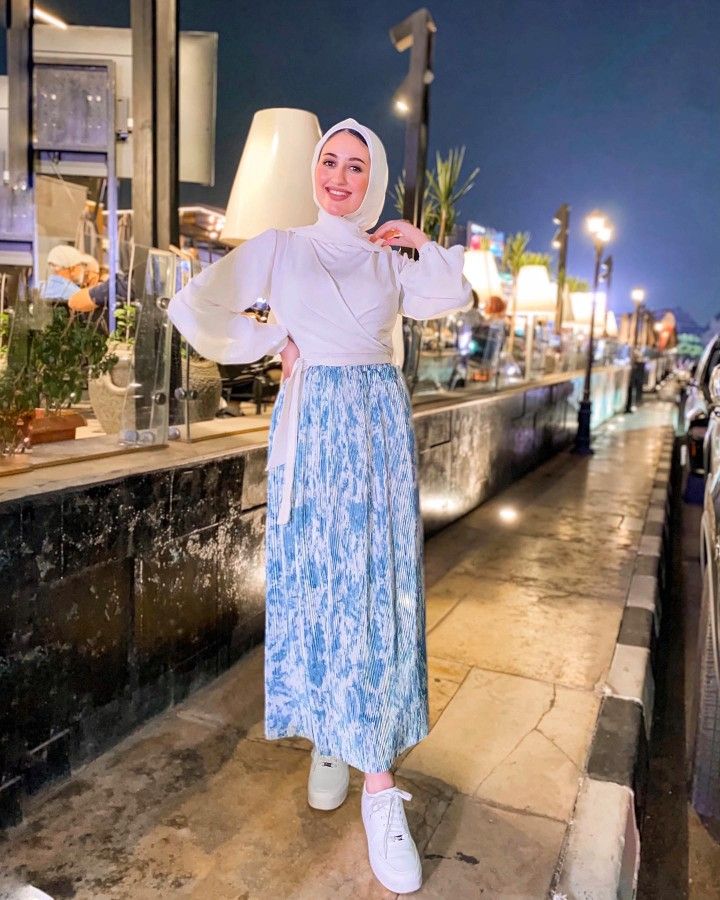 Layering Magic: Overskirts and Abayas
Elevate your skirt game by incorporating overskirts or abayas into your outfit. These versatile layering pieces add depth and texture while maintaining modesty. Pair a solid-colored overskirt with a patterned skirt underneath for a visually captivating look.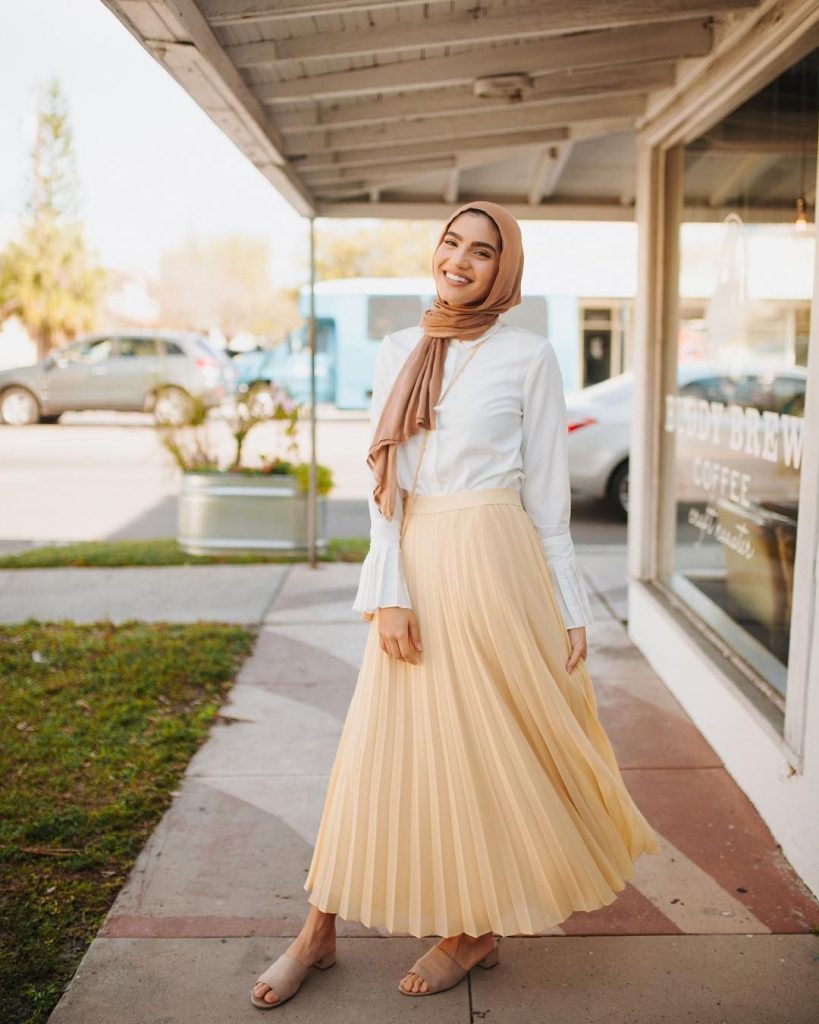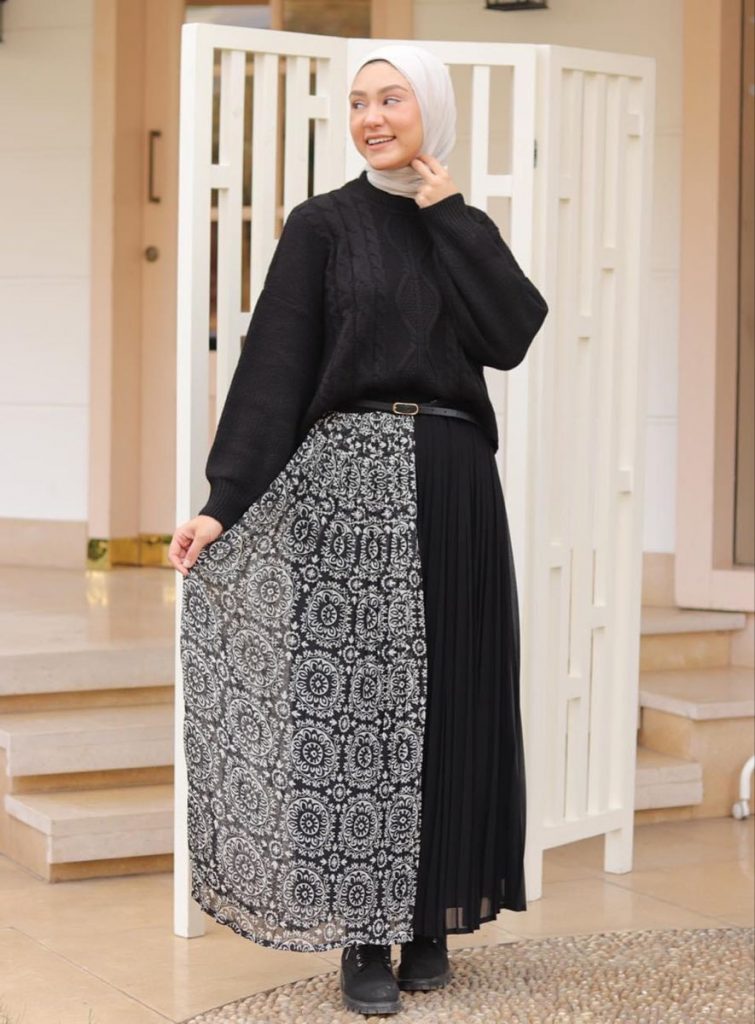 Save Pin