Fashion
Long Fall Dresses 2023 18 Ideas: Embrace Elegance and Comfort in Style
As the leaves start to change color and the air becomes crisper, it's time to update our wardrobes with cozy and stylish fall outfits. Long fall dresses are the perfect fashion statement for the autumn season. Combining elegance with comfort, they exude a timeless charm that suits various occasions. In this article, we'll explore the latest trends and ideas for long fall dresses in 2023, ensuring you look fabulous while embracing the season's beauty.
Embrace Earthy Tones and Warm Hues
The fall season is synonymous with nature's rich color palette. When choosing long dresses for autumn, opt for earthy tones like deep burgundy, rustic brown, olive green, and warm mustard. These colors blend seamlessly with the changing surroundings, creating a harmonious and captivating appearance.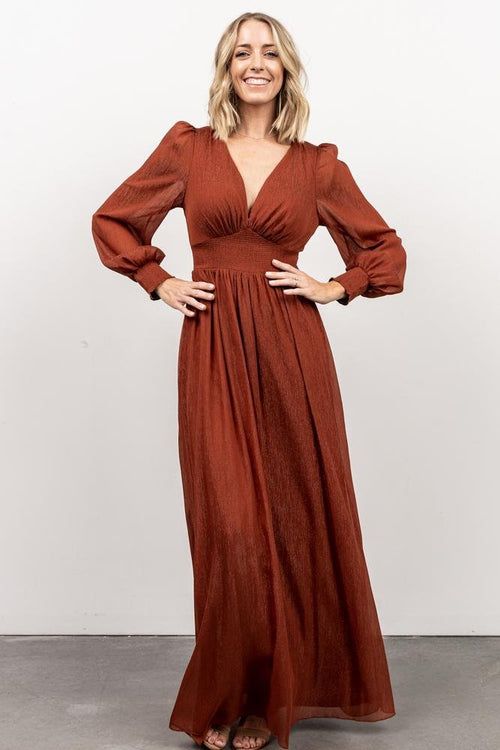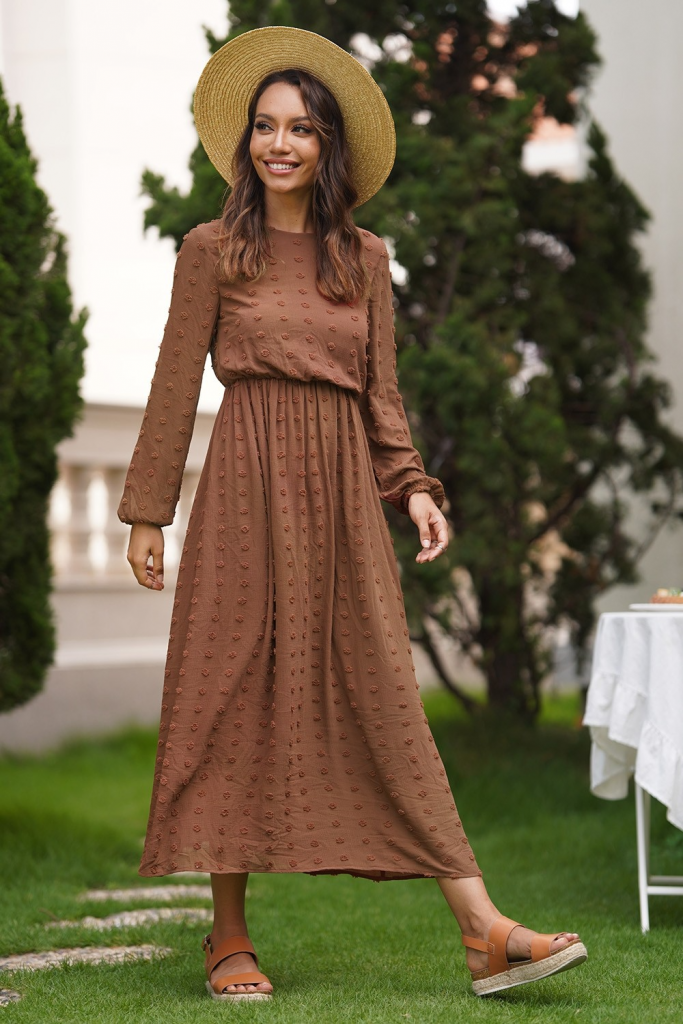 Flowy Silhouettes for Effortless Grace
Loose and flowy silhouettes are a must-have for fall 2023. Maxi dresses with gentle pleats and A-line cuts allow for graceful movement while providing the utmost comfort. The flowing fabric complements the season's essence, making you look effortlessly chic.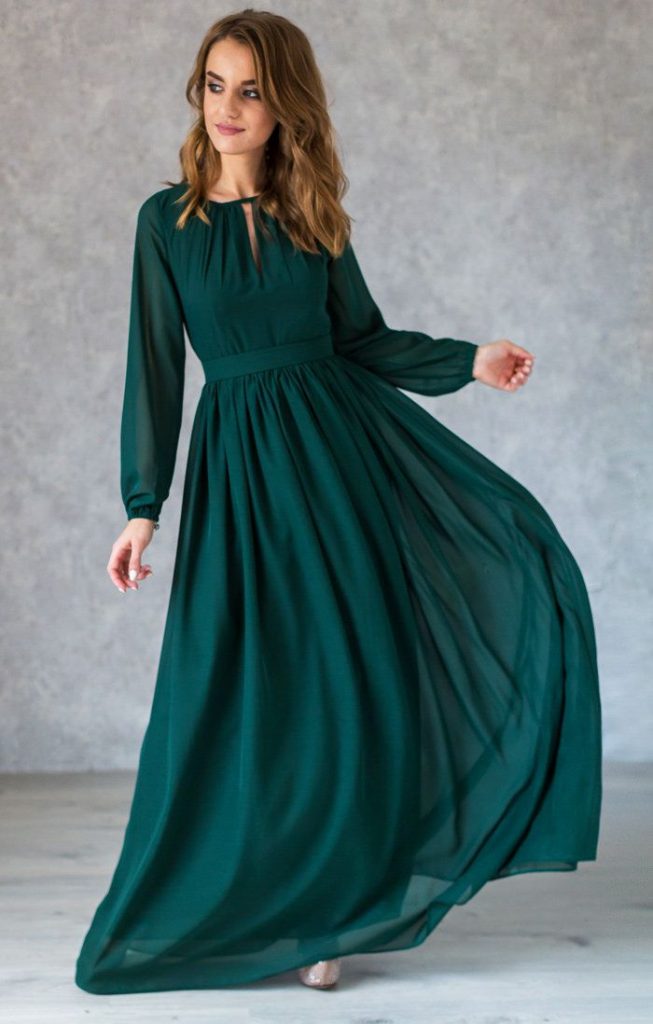 Layering with Knitwear
As the temperature drops, layering becomes essential. Incorporate cozy knitwear with your long fall dresses to add texture and warmth. Stylish cardigans, chunky sweaters, or a trendy poncho can elevate your outfit while keeping you snug during chilly evenings.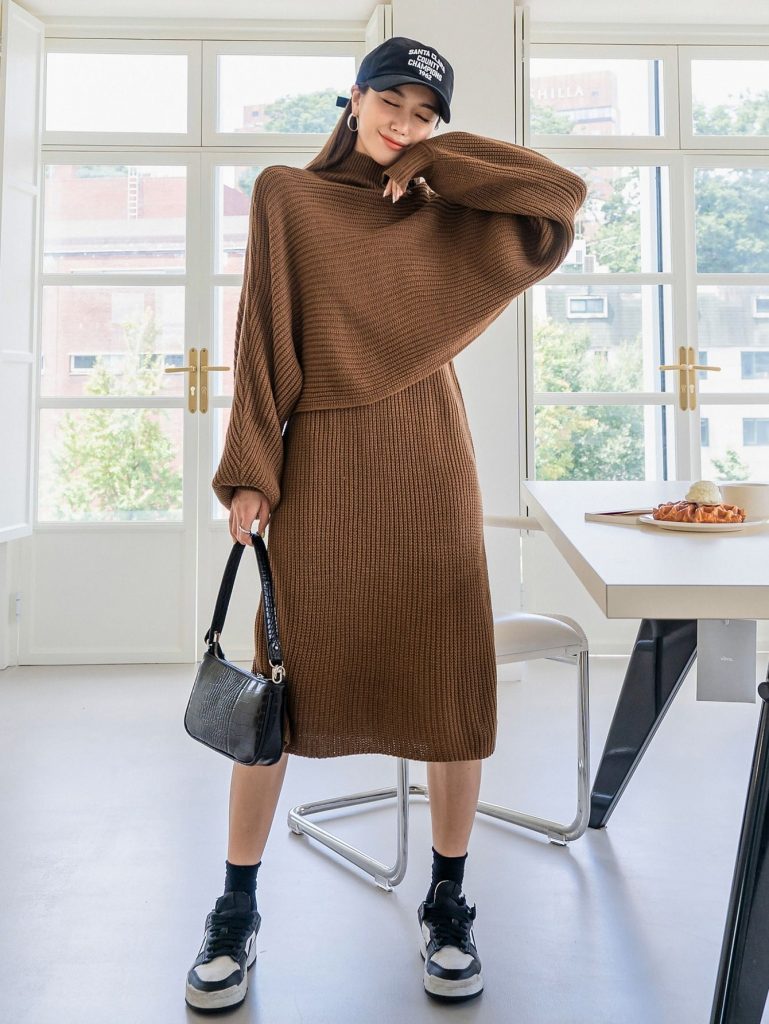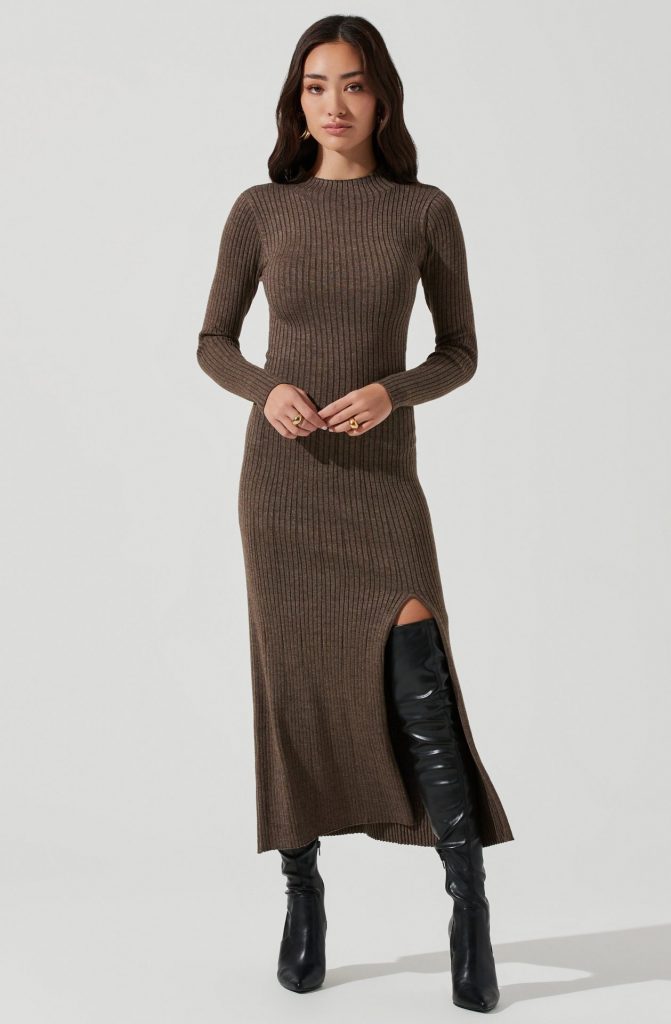 Floral Patterns for a Romantic Touch
Contrary to popular belief, florals aren't just for spring. Fall 2023 welcomes romantic floral patterns on long dresses. Opt for darker backgrounds with vibrant blooms to create an alluring and captivating look.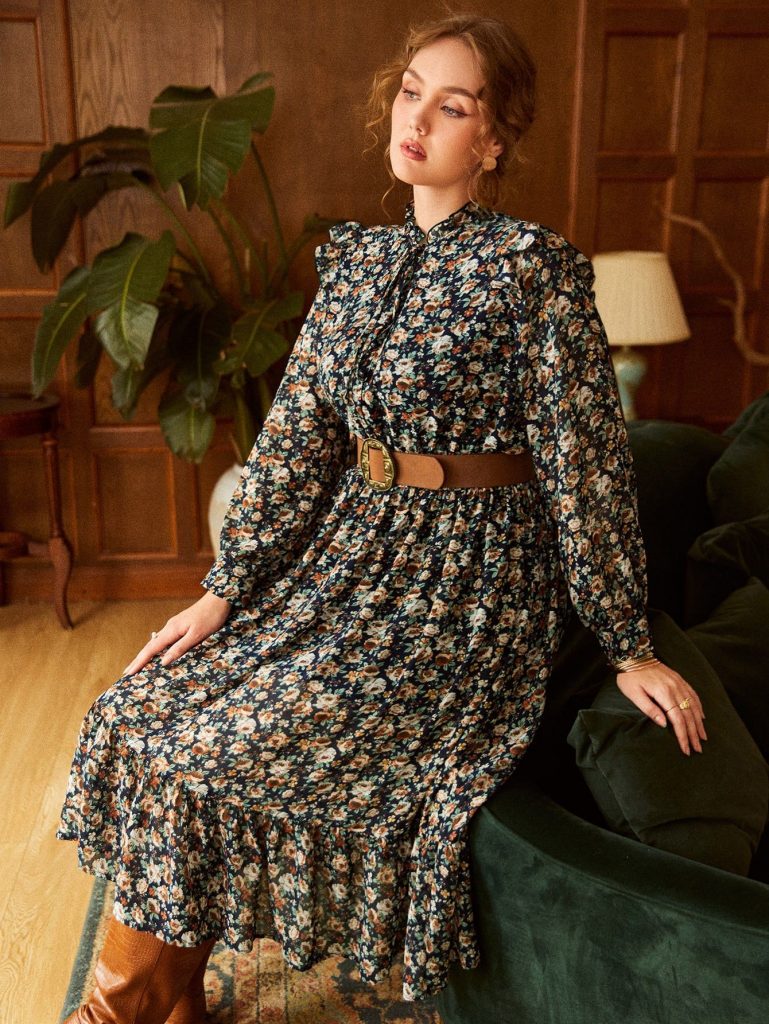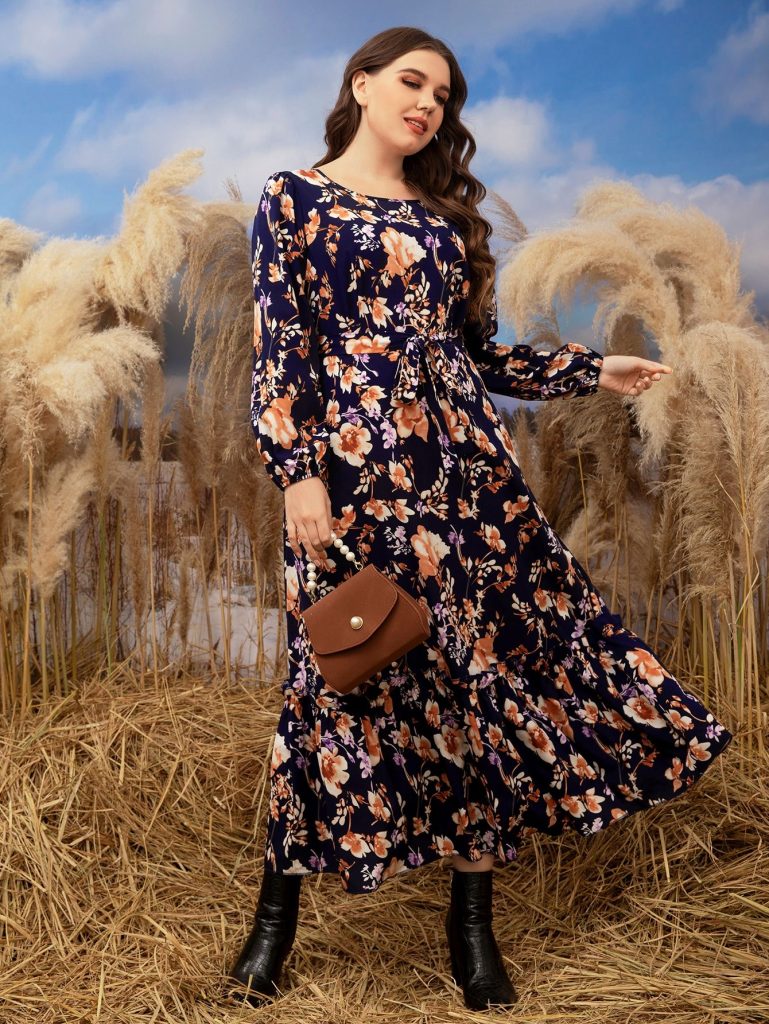 Belts for Accentuating the Waist
Long dresses often have a flowy fit, which may hide your waistline. Adding a belt can accentuate your curves and add a touch of sophistication to your ensemble. Consider wide belts with statement buckles to make a fashionable impact.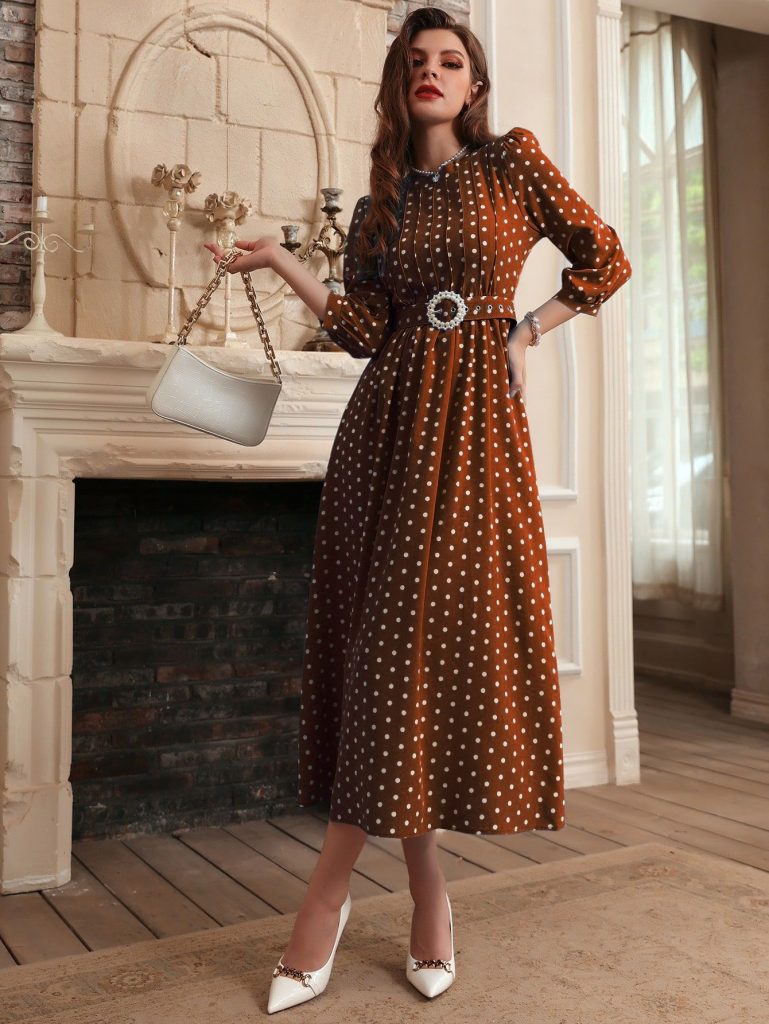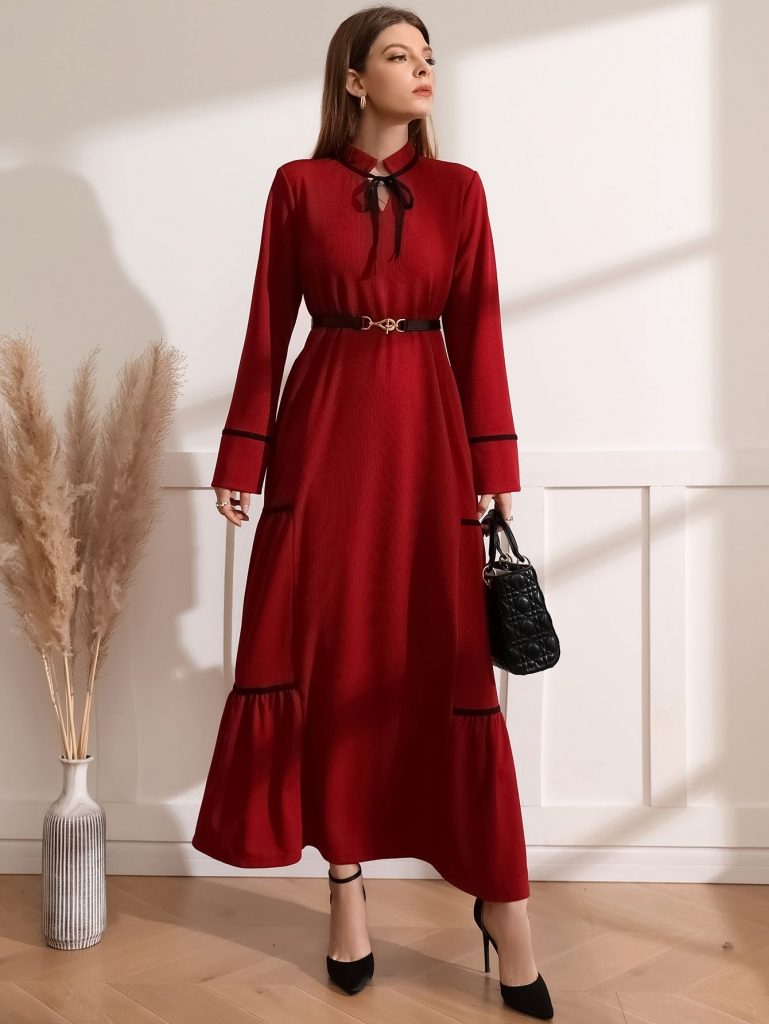 Cozy Velvet for Luxurious Appeal
For evening events or formal gatherings, velvet dresses make a striking choice. The luxurious fabric adds depth and texture to your outfit, making you feel like royalty while staying warm and comfortable.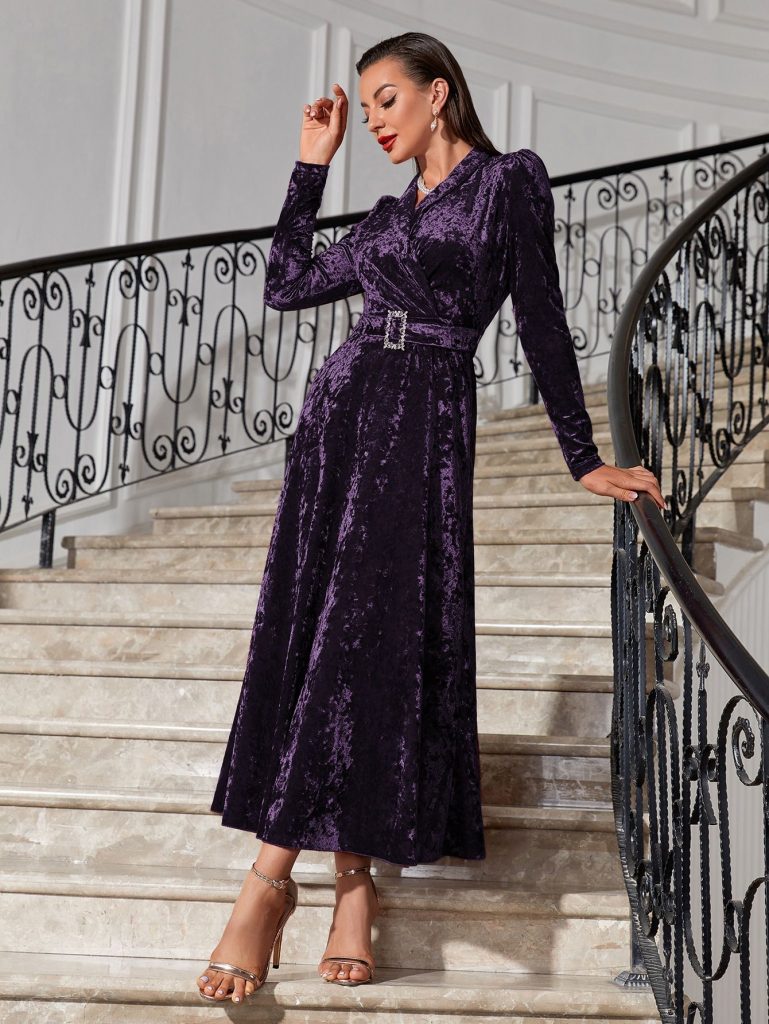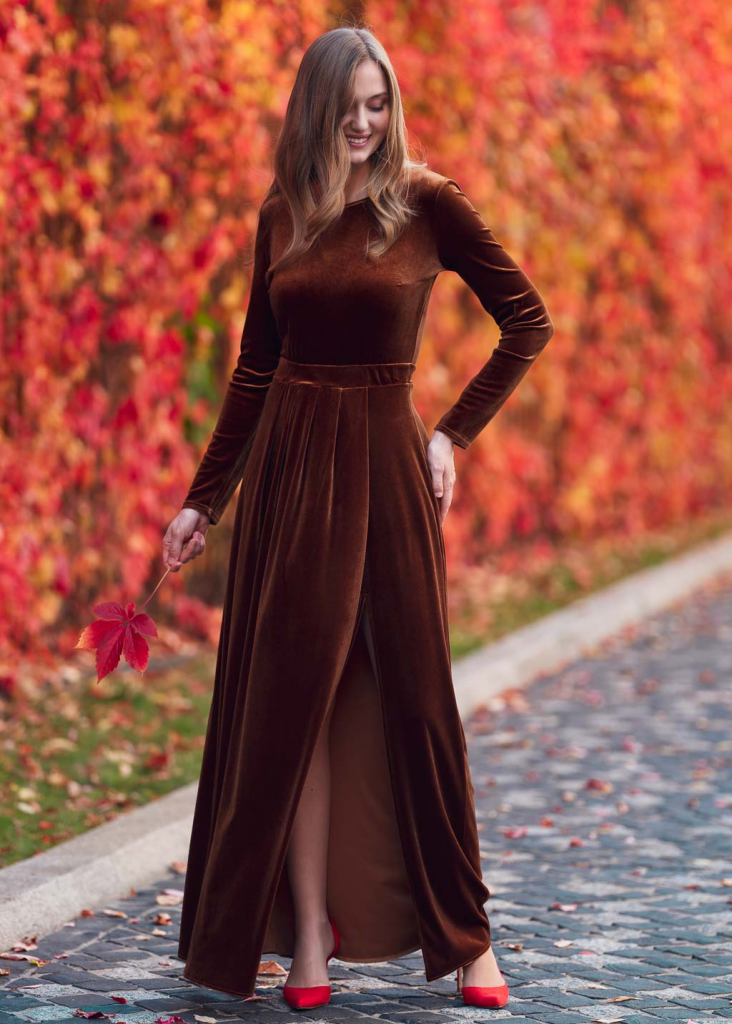 Sustainable and Eco-Friendly Choices
In 2023, fashion embraces sustainability. Look for long fall dresses made from eco-friendly materials like organic cotton, bamboo, or recycled fibers, contributing to a greener planet while staying fashion-forward.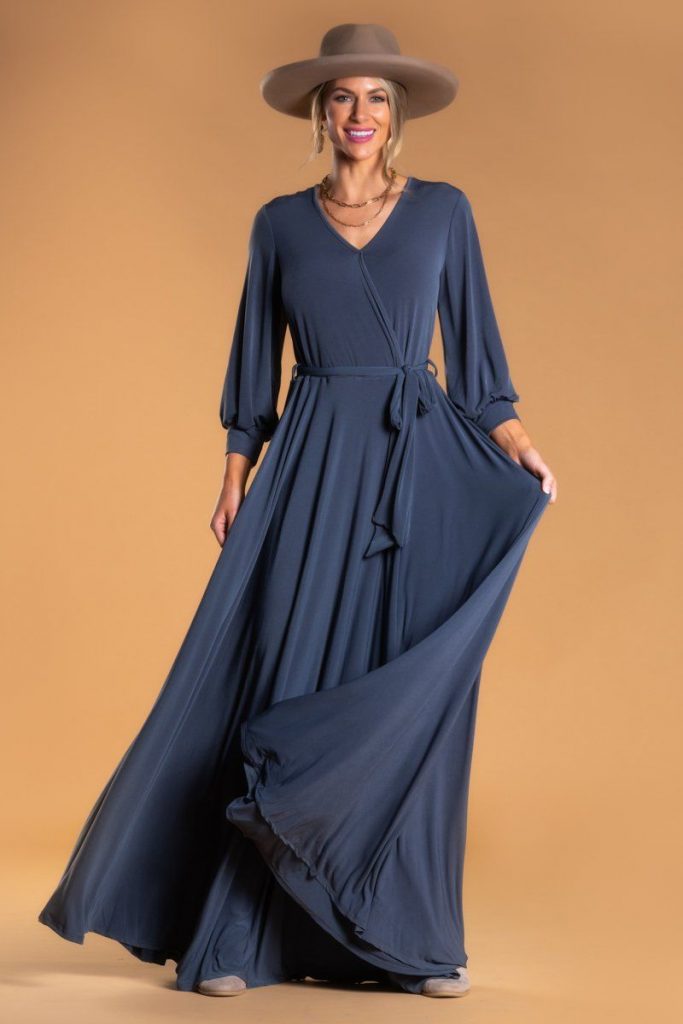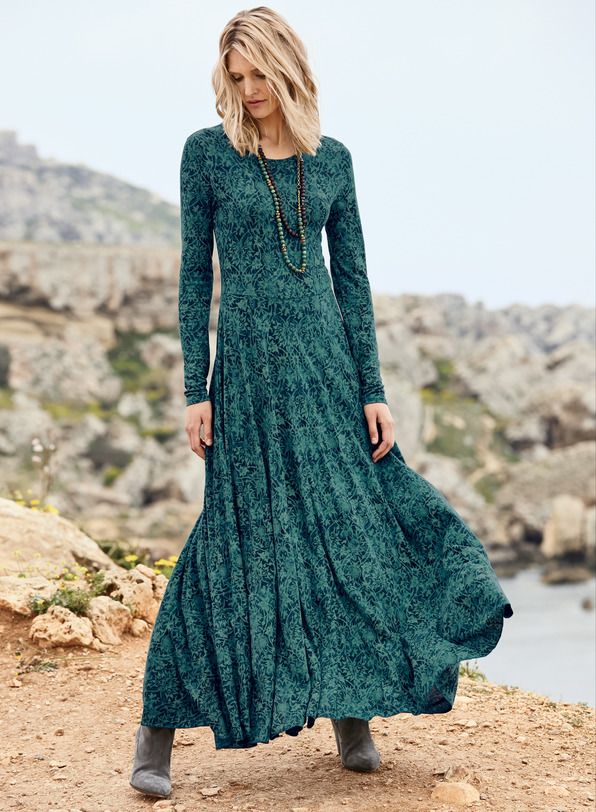 High Necks and Turtlenecks
As the temperature cools down, high necks and turtlenecks become a practical and stylish choice. These necklines add an air of sophistication to your long dresses while providing extra warmth.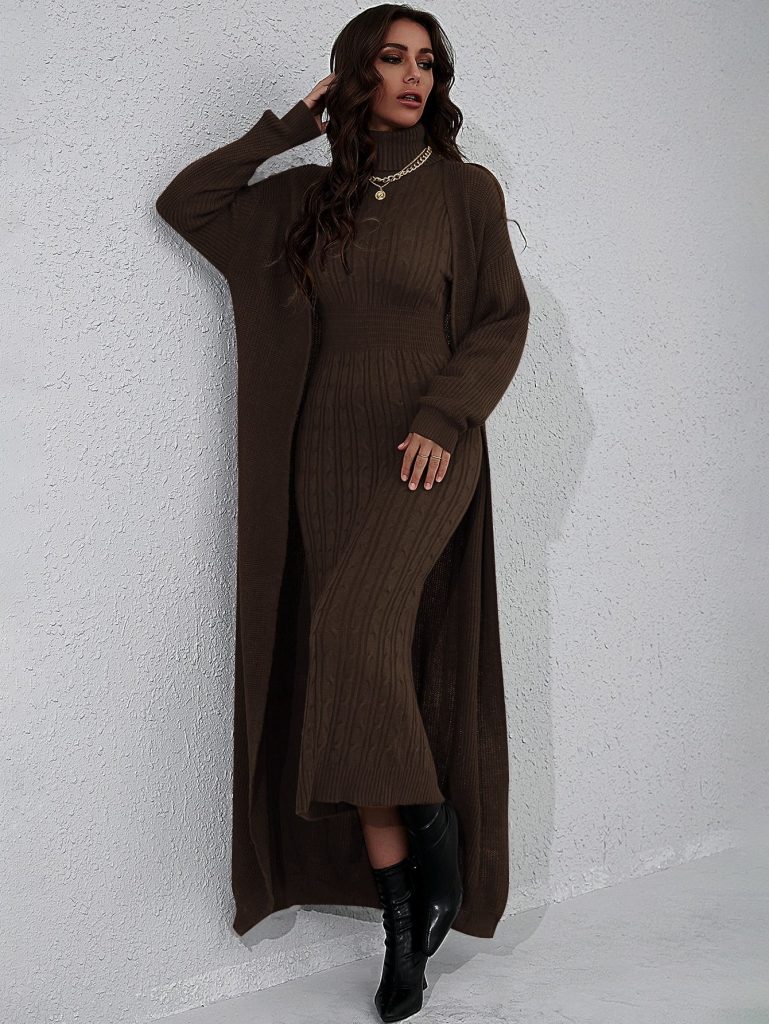 Leather Accents for Edgy Chic
Add a touch of edge to your fall wardrobe with long dresses featuring leather accents. Whether it's leather trims, belts, or patches, these details bring a chic and bold statement to your outfit.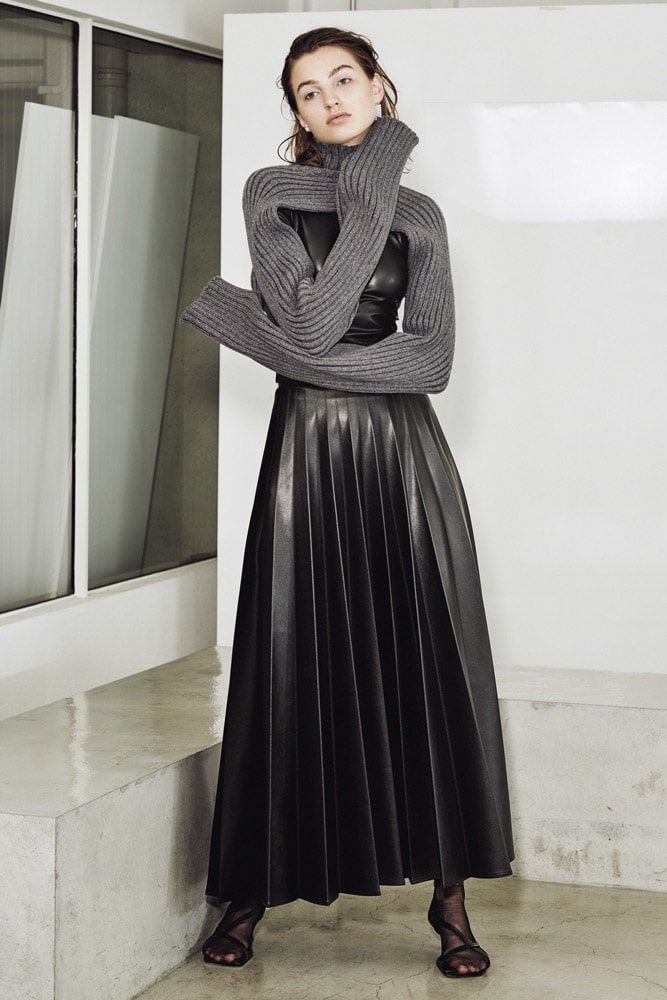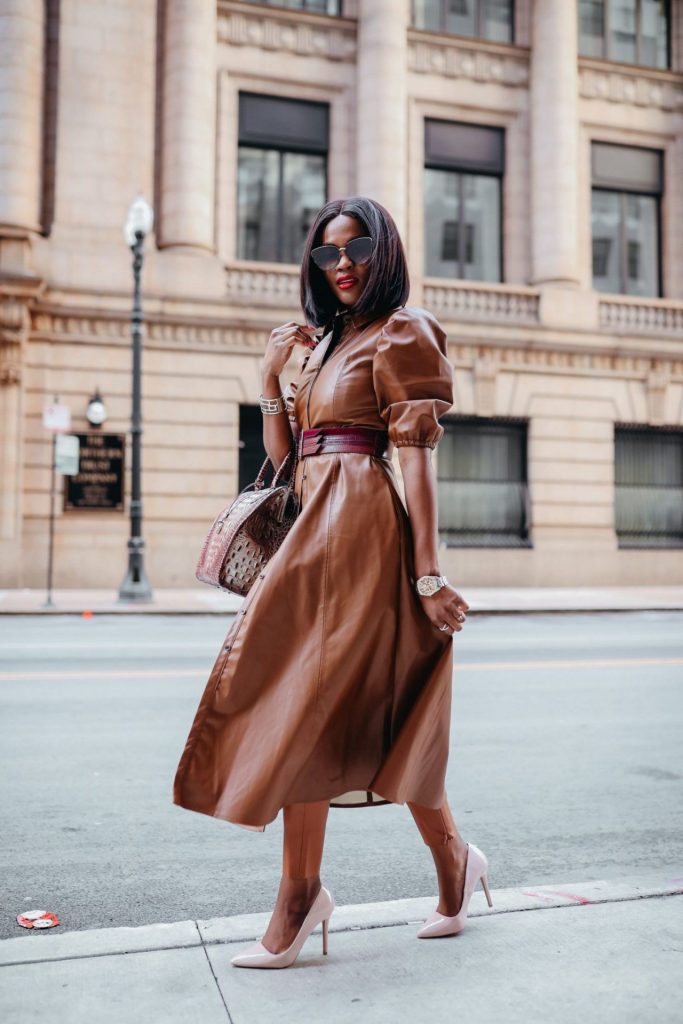 Save Pin