Fashion
Satin Dress Fall 2023 24 Ideas: Embrace Elegance and Comfort
As the fall season approaches, it's time to update your wardrobe with the latest fashion trends. One timeless and luxurious fabric that continues to reign supreme on the runways is satin. Satin dresses exude elegance and sophistication while providing unparalleled comfort. In this article, we will explore the top satin dress trends for fall 2023, ensuring you are fashion-forward and ready to make a style statement. Whether it's a formal event or a casual outing, there's a satin dress to suit every occasion.
The Classic A-Line Satin Dress
The A-line silhouette remains a staple in the fashion world, and this fall is no exception. A classic A-line satin dress in rich jewel tones like emerald, amethyst, or sapphire can elevate your style instantly. Its flattering shape complements all body types, making it a must-have addition to your fall wardrobe.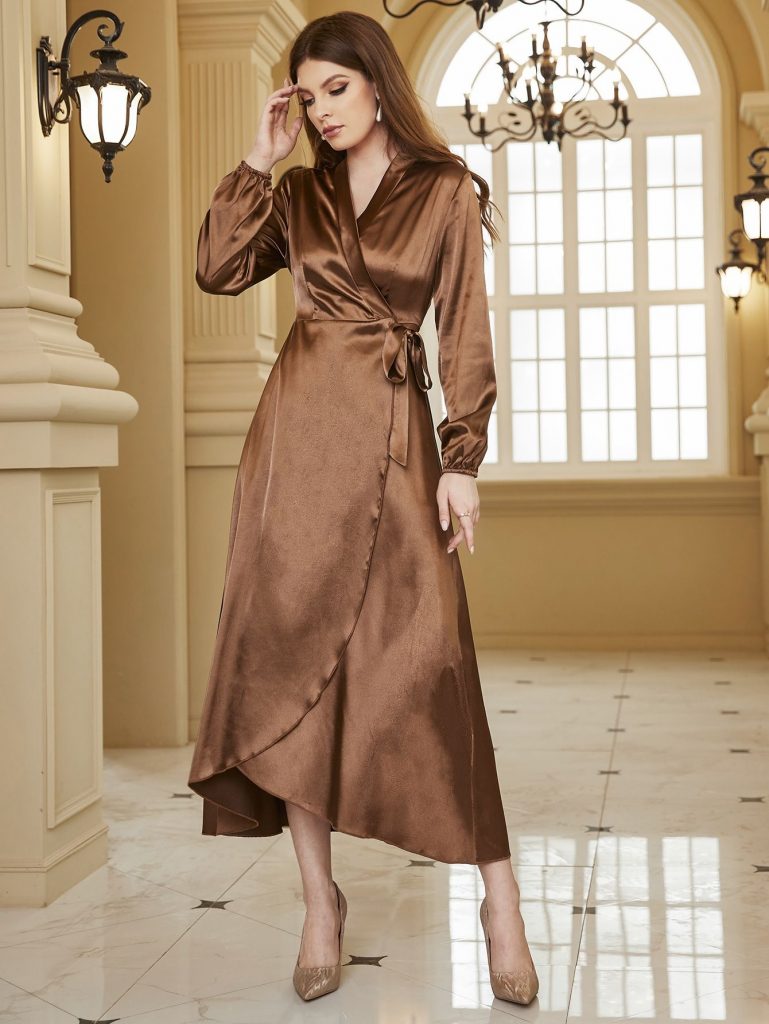 Sophisticated High-Neck Satin Gown
For formal events and evening soirees, a high-neck satin gown exudes sophistication and grace. The high-neck design elongates the neck, while the smooth satin fabric drapes elegantly, creating a stunning look. Choose deep, dark colors like burgundy or navy to add a touch of allure to your ensemble.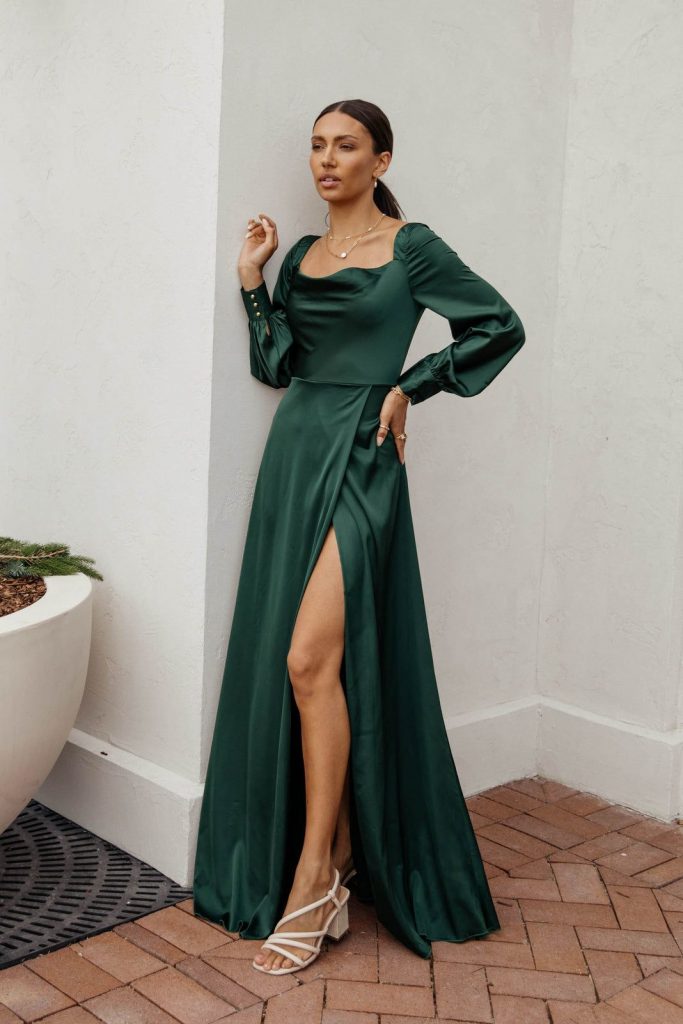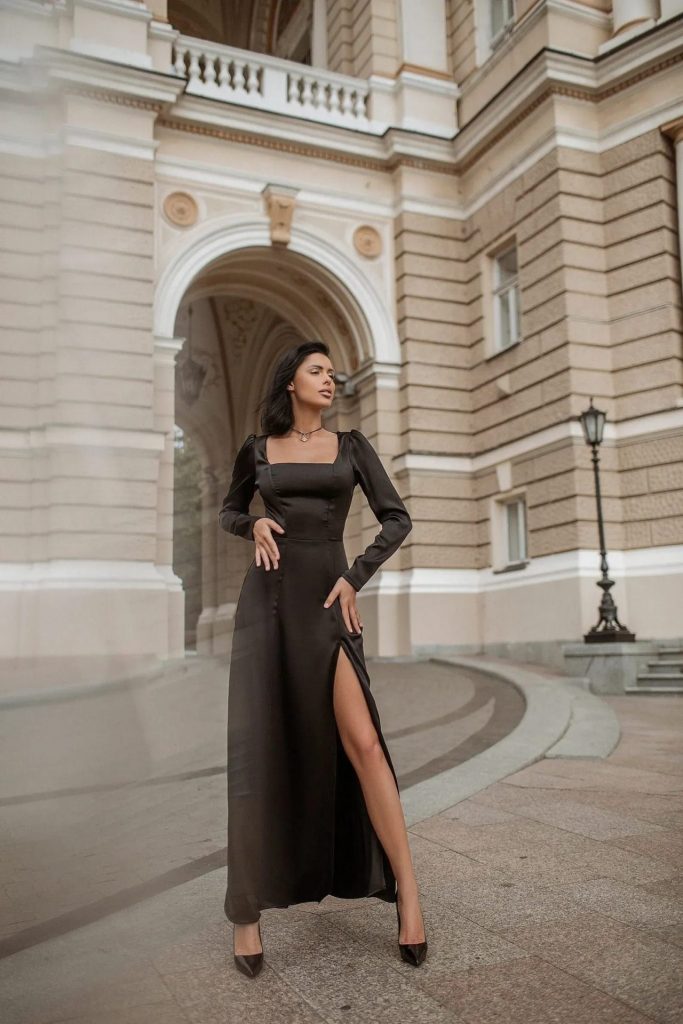 Wrap-Style Satin Midi Dress
The wrap-style satin midi dress is a versatile and trendy choice for fall 2023. Its adjustable waist tie allows you to create a custom fit that flatters your figure. This dress can seamlessly transition from day to night, making it perfect for both office wear and evening gatherings.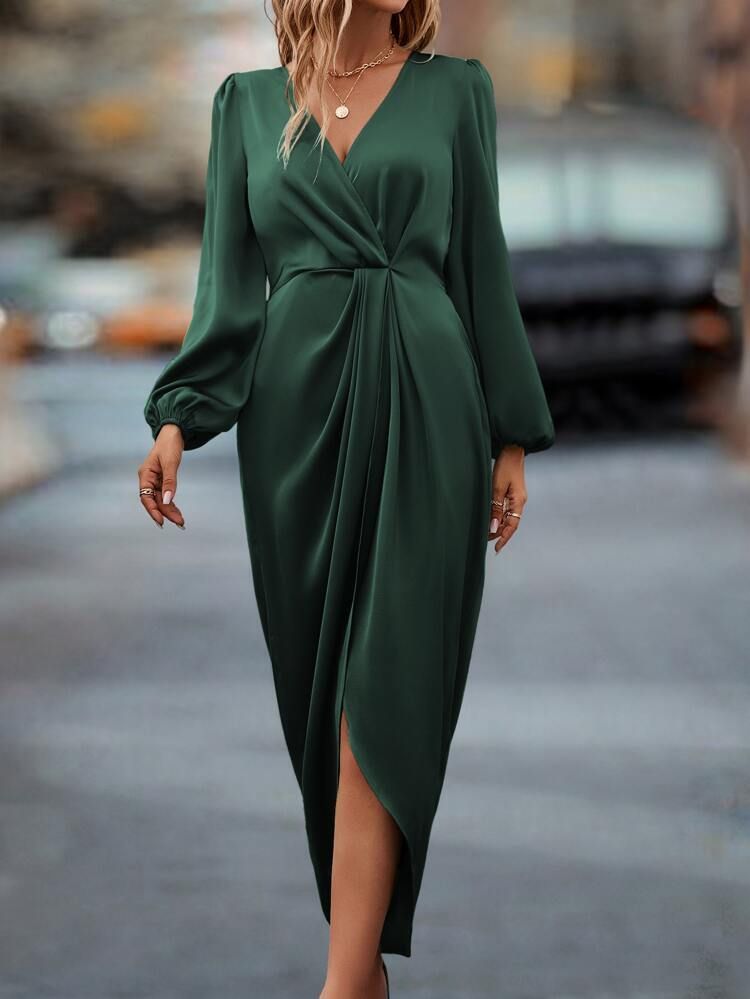 Floral Printed Satin Dresses
Floral prints are not limited to spring and summer; they continue to make a statement in fall 2023 fashion. Opt for a satin dress with rich floral patterns in warm hues. These dresses bring a touch of nature's beauty to your outfit, embracing the essence of the fall season.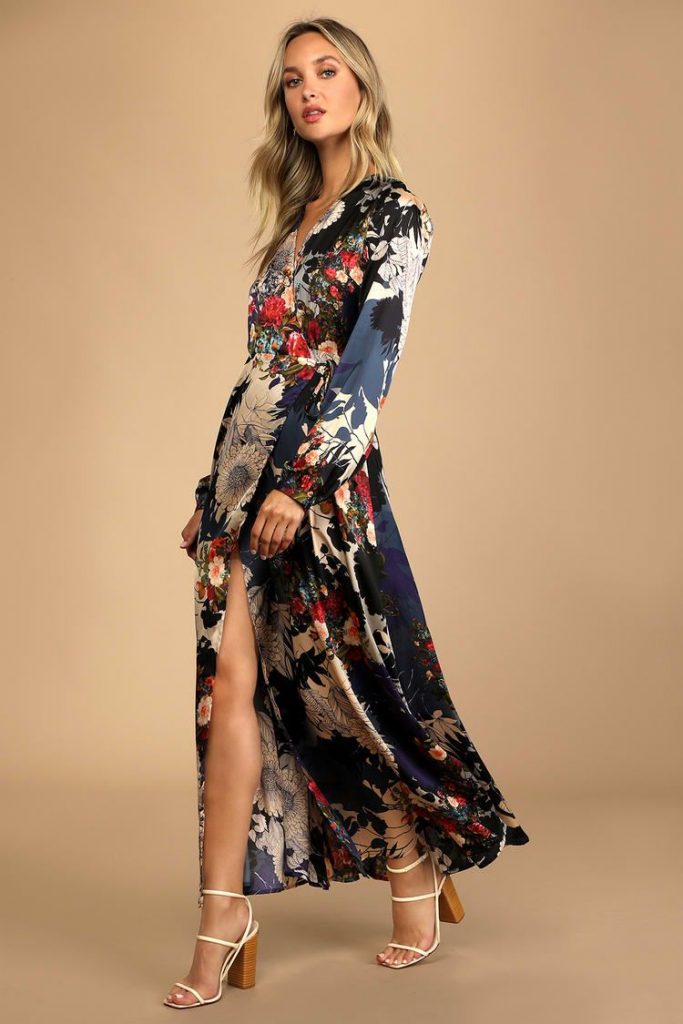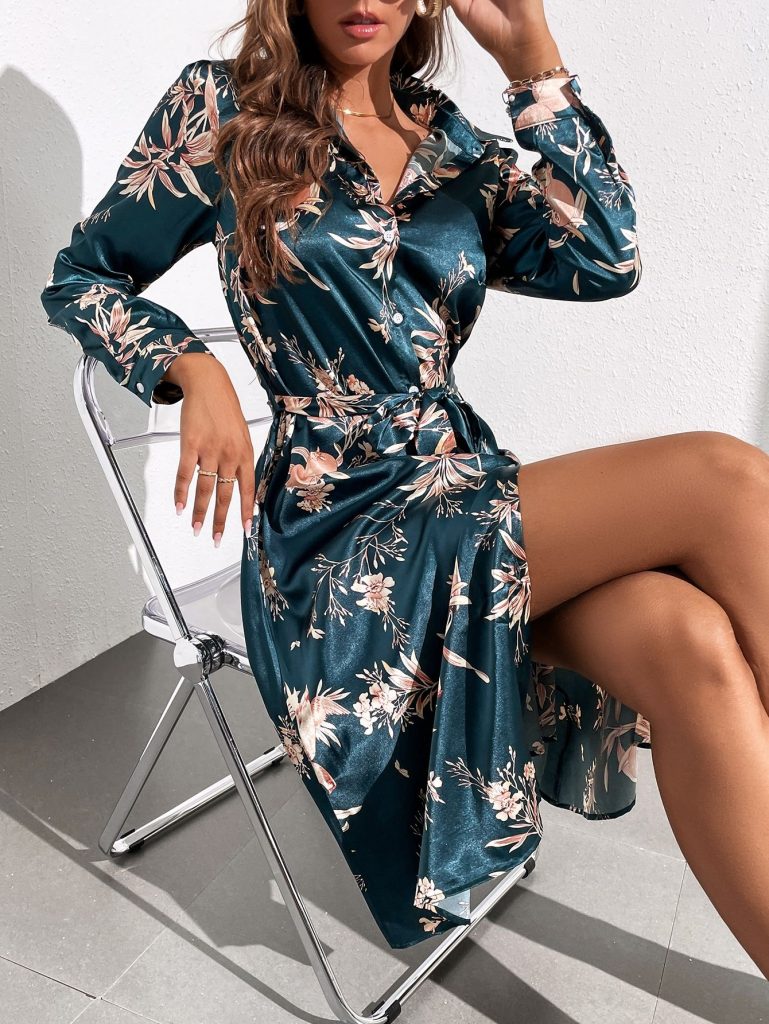 Off-Shoulder Satin Elegance
The allure of off-shoulder dresses is undeniable, and when combined with satin, the result is pure elegance. An off-shoulder satin dress highlights your collarbones and shoulders, adding a touch of romance to your look. This style is perfect for formal occasions or a night out with friends.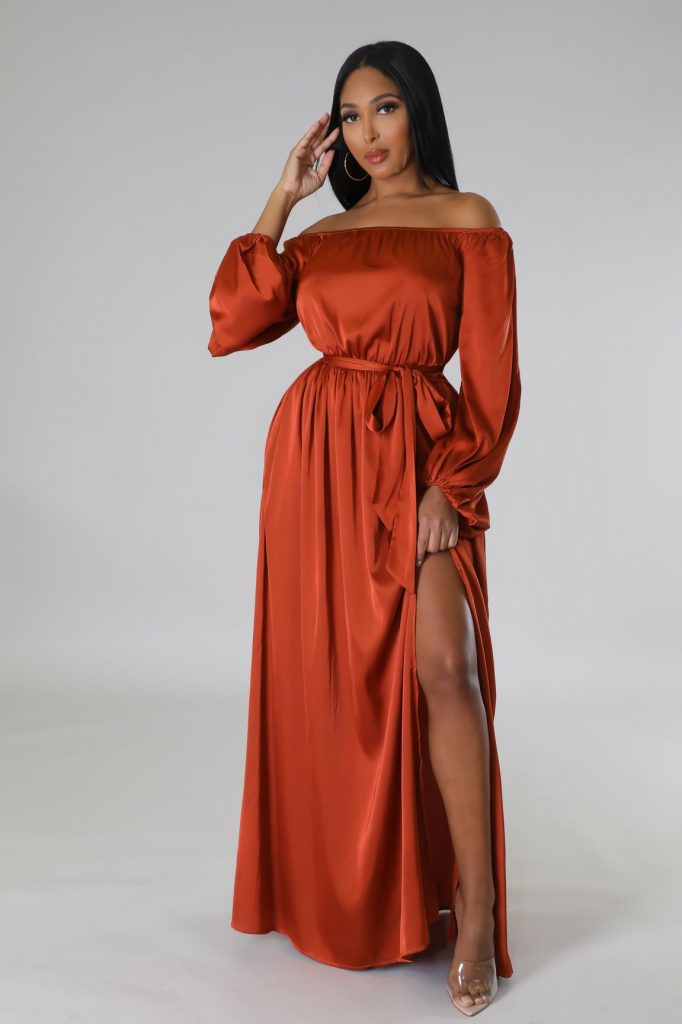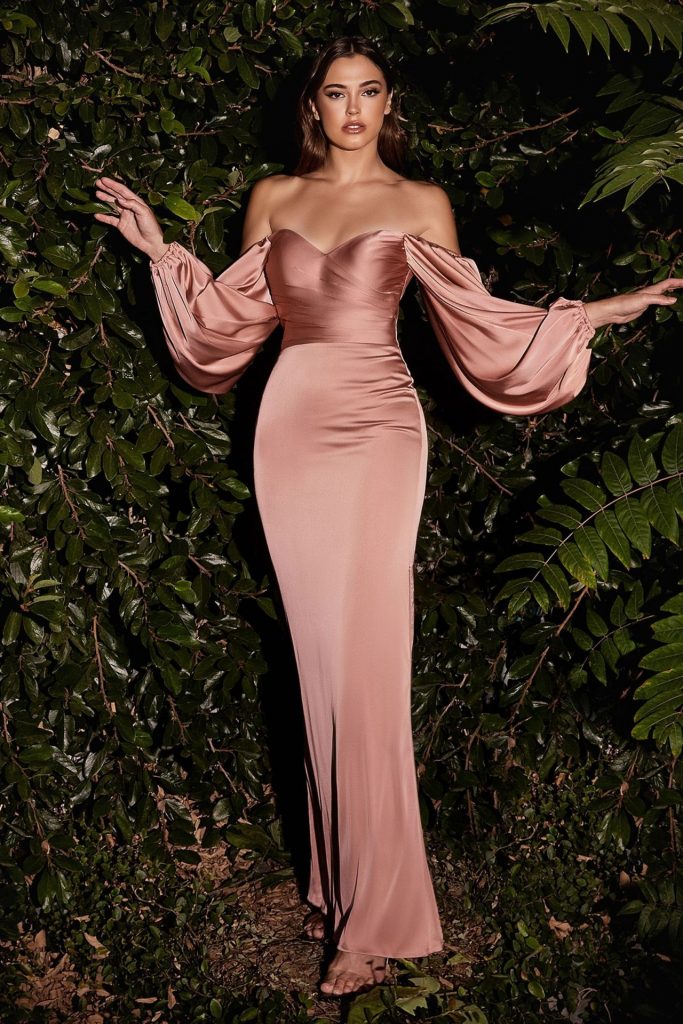 Layered Satin Maxi Dress
As the weather cools down, consider a layered satin maxi dress for a chic and cozy vibe. The multiple layers of satin not only look luxurious but also provide additional warmth. Pair it with ankle boots and a stylish scarf for the ultimate fall ensemble.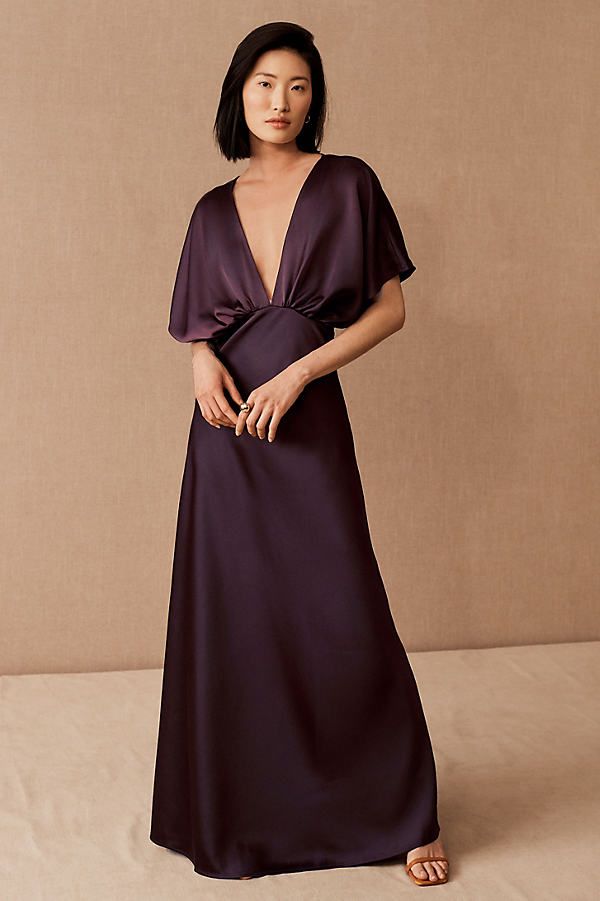 Satin Slip Dress with Lace Accents
The satin slip dress has been a fashion favorite for quite some time, and this fall, it gets a romantic update with delicate lace accents. The combination of satin and lace creates a soft and feminine look, ideal for date nights and special occasions.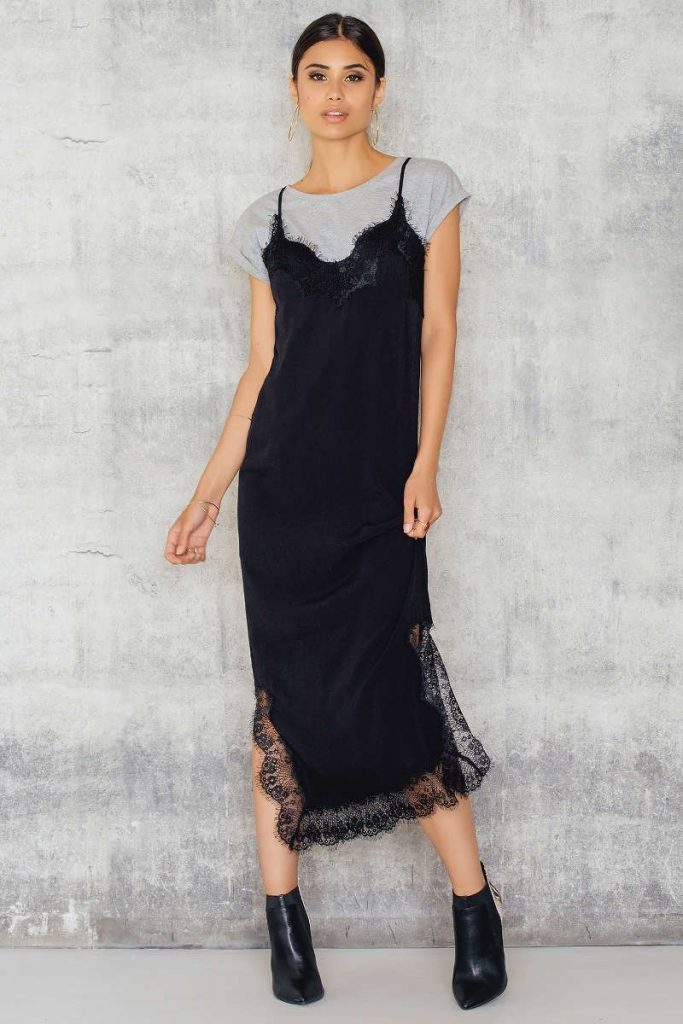 Bold and Bright Satin Colors
While fall often sees a palette of deep and muted tones, don't shy away from incorporating bold and bright satin colors into your wardrobe. Vibrant shades like electric blue, fuchsia, or fiery red can make a striking statement and brighten up the season.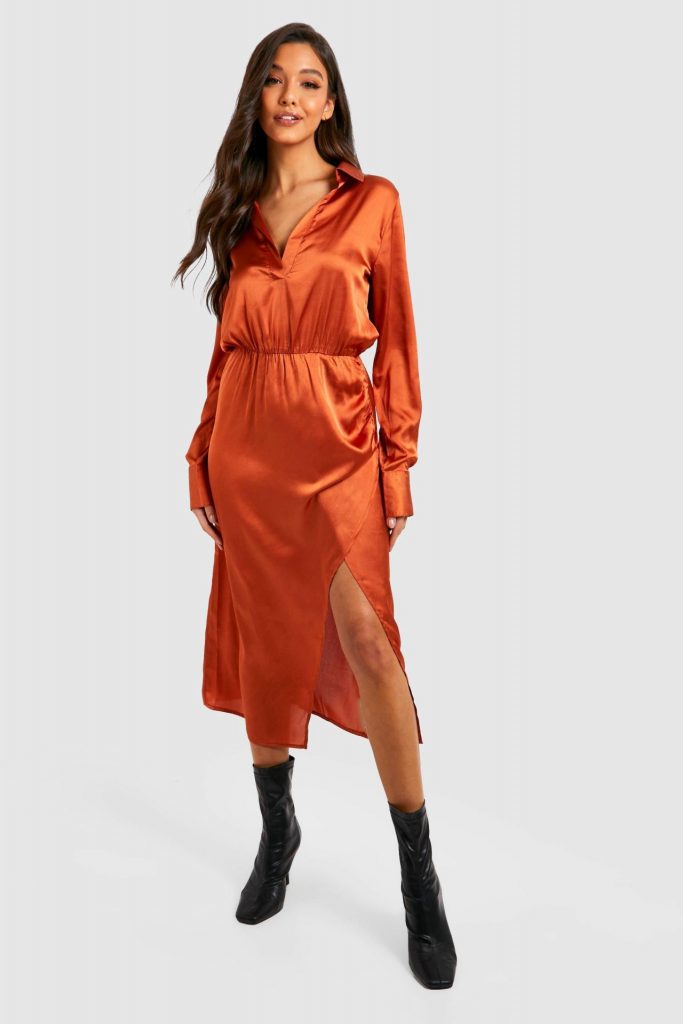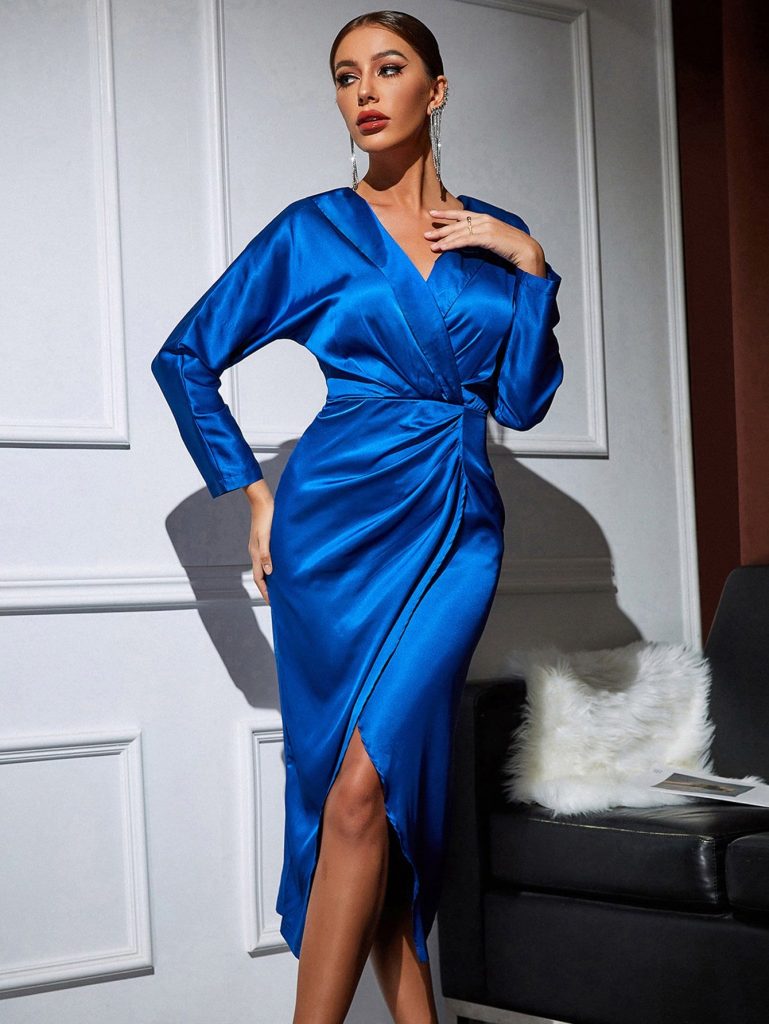 Ruffled Satin Mini Dress
Add some fun and flair to your fall wardrobe with a ruffled satin mini dress. The playful ruffles add movement and dimension to the outfit, making it perfect for parties and celebrations. Pair it with tights and ankle boots to stay stylish and warm.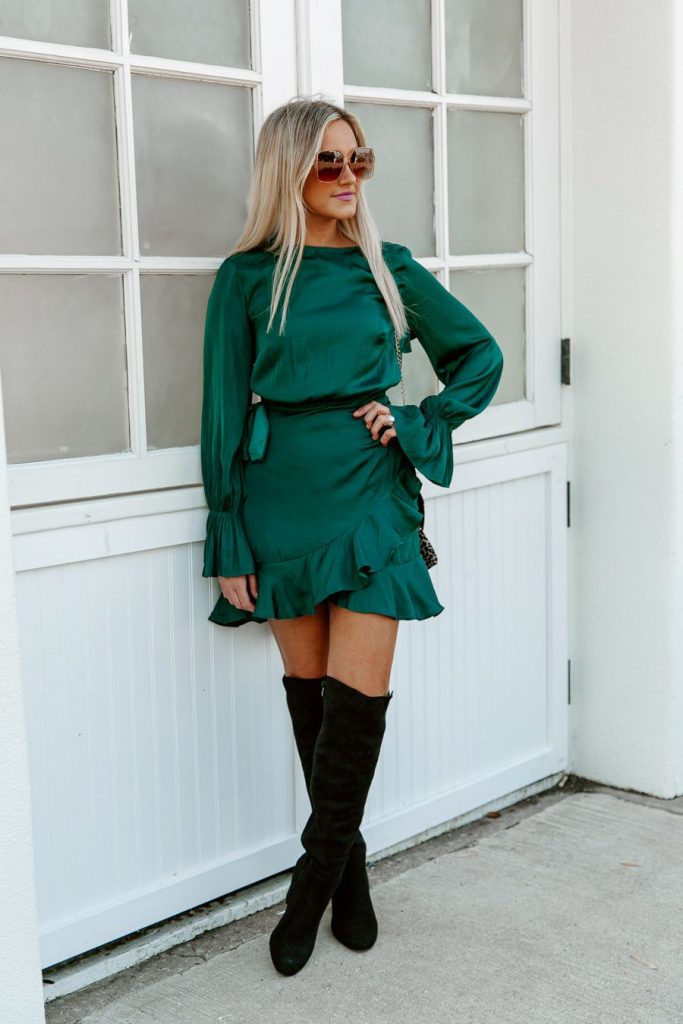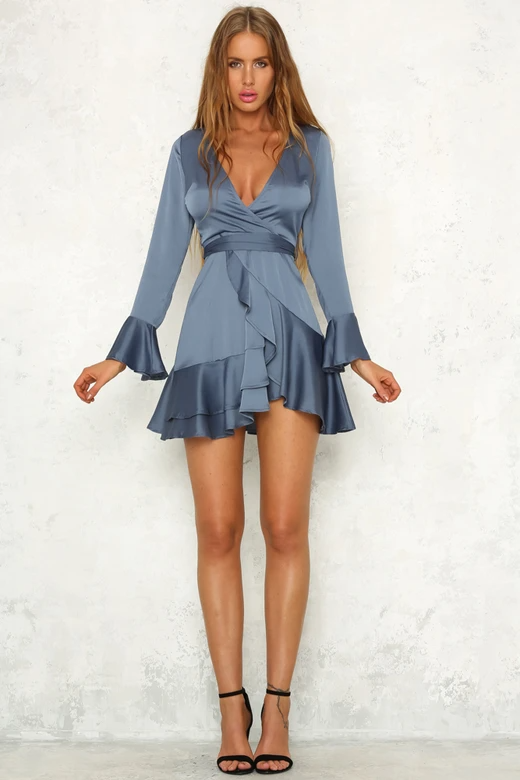 Satin Shirt Dress with Belt
For a more tailored and polished look, opt for a satin shirt dress cinched at the waist with a belt. This style exudes confidence and professionalism, making it suitable for both work and after-work gatherings.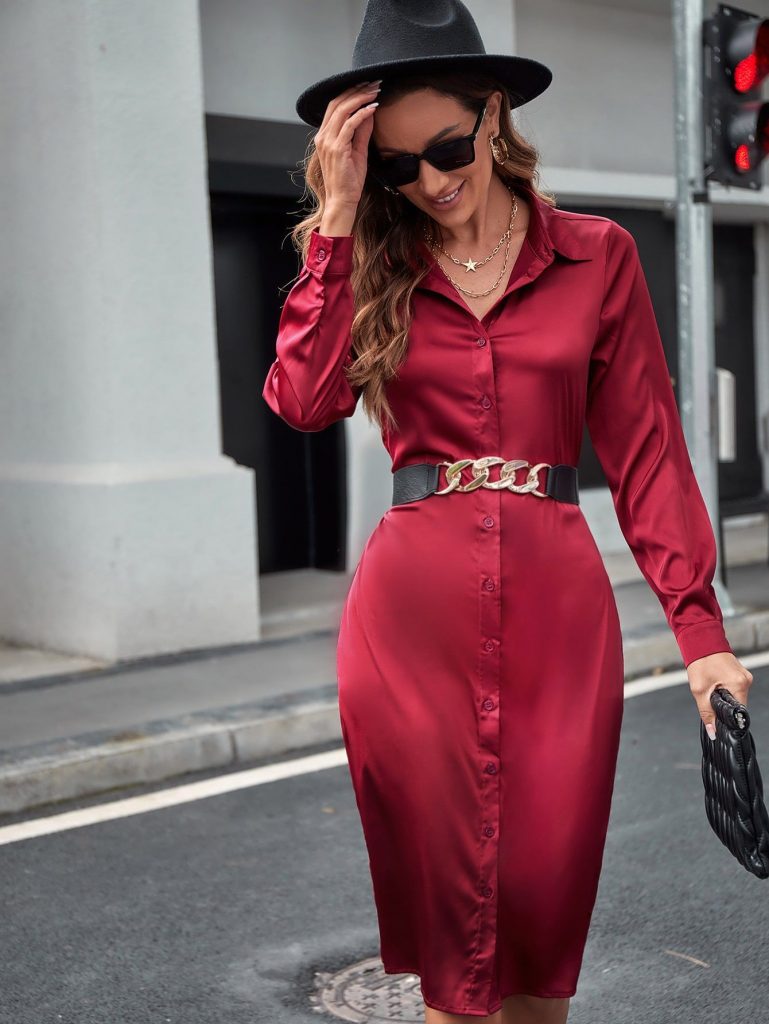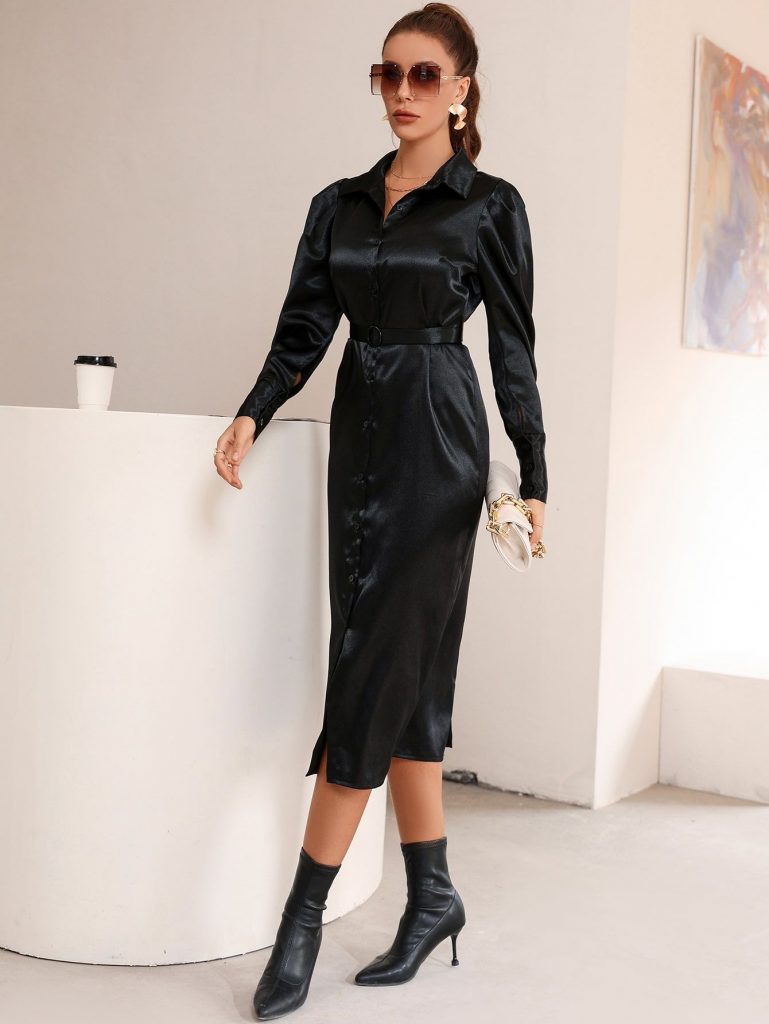 Satin Jumpsuit: A Modern Twist
If you're looking to experiment with a modern and chic ensemble, try a satin jumpsuit. This statement piece is comfortable and stylish, giving you a fashion-forward edge for any event.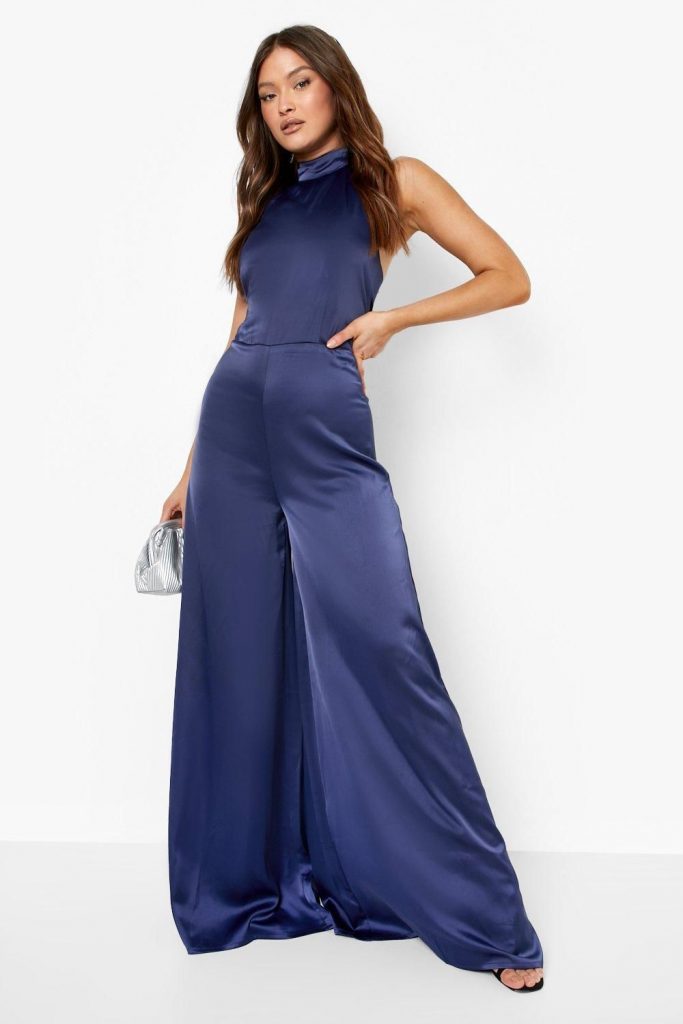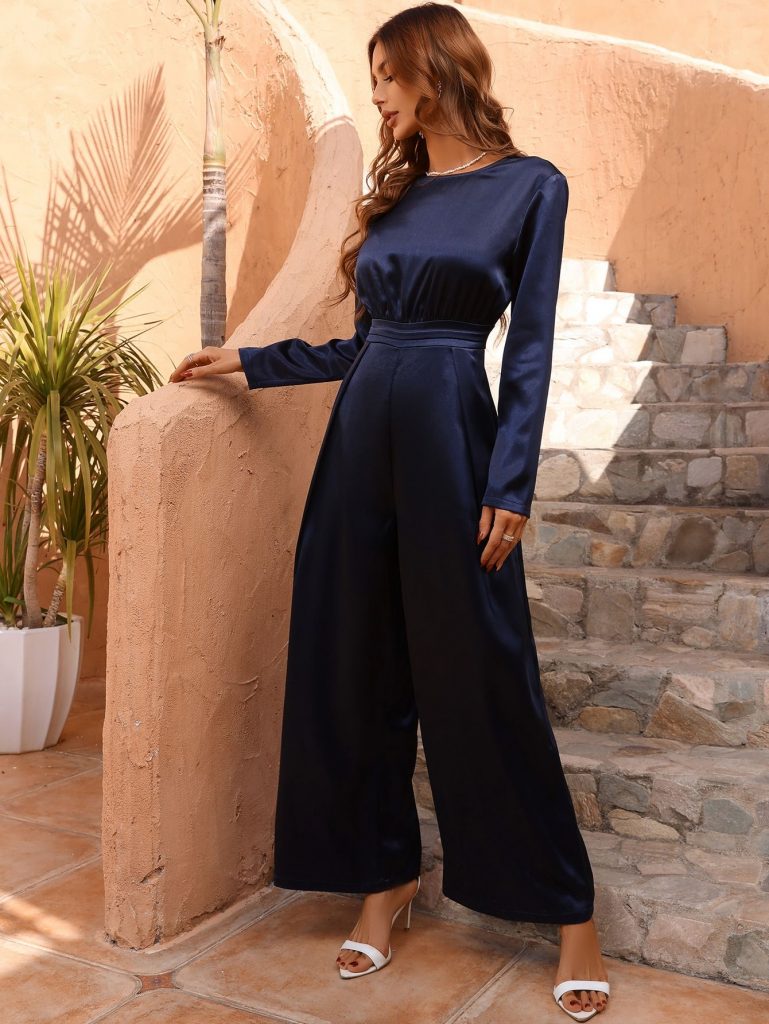 Layering with Satin Kimono
As the temperature fluctuates during fall, layering becomes essential. Consider pairing your satin dress with a satin kimono for an elegant and trendy look. The kimono adds a touch of oriental charm to your outfit while keeping you cozy.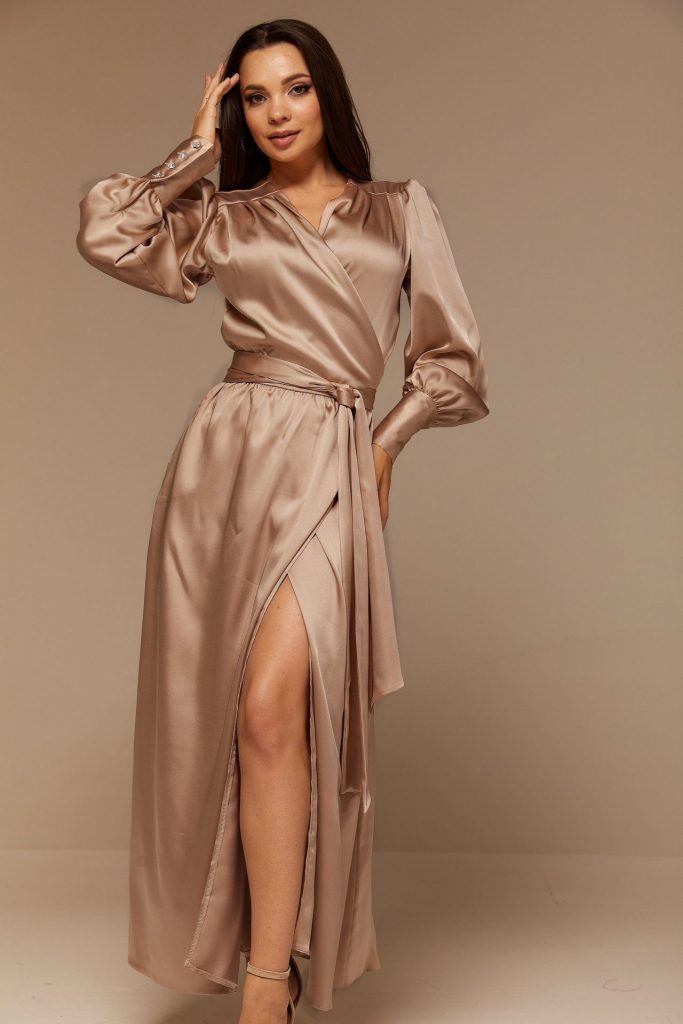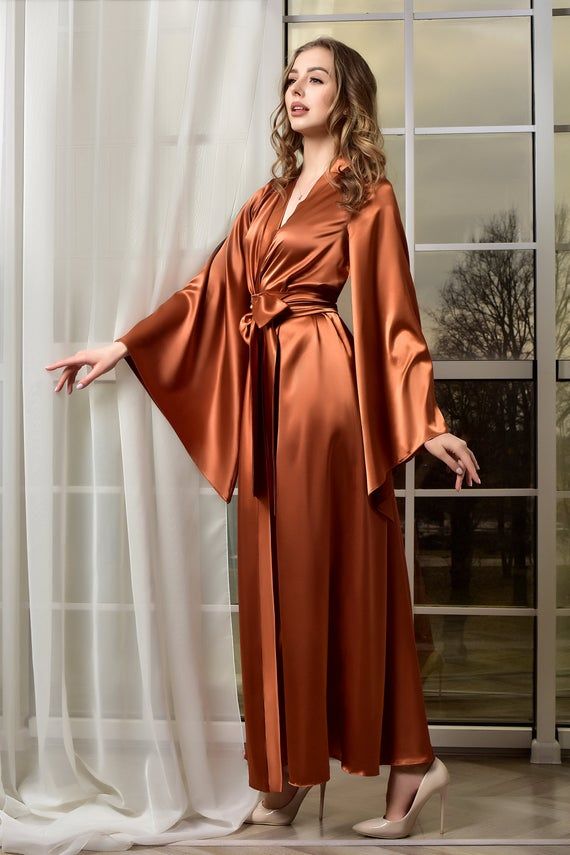 Save Pin