Are you planning a beach vacation or looking to update your swimwear collection? Shorts swimwear can be a stylish and versatile choice for both men and women. In this article, we will explore different types of shorts swimwear, provide tips on choosing the right style for your body type, discuss popular colors and patterns, offer styling tips, and provide guidance on care and maintenance. So, let's dive in and discover some amazing shorts swimwear ideas!
Why Choose Shorts Swimwear
Shorts swimwear offers a comfortable and trendy alternative to traditional swimsuits. Whether you're lounging by the pool, playing beach volleyball, or enjoying water sports, shorts swimwear allows for ease of movement and provides additional coverage. They are also suitable for those who prefer a more modest look or want to conceal certain areas of their body. Additionally, shorts swimwear can be worn beyond the beach or pool, making them a versatile option for various summertime activities.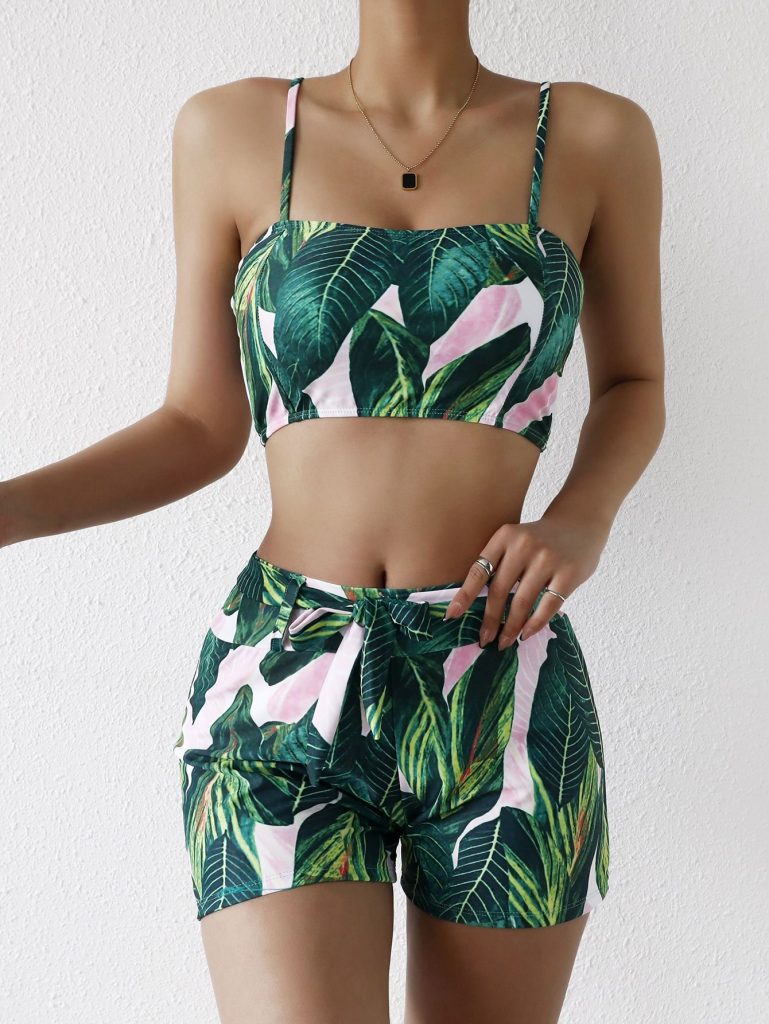 Types of Shorts Swimwear
When it comes to shorts swimwear, there are several options available, each with its own unique features and style. Let's explore some popular types: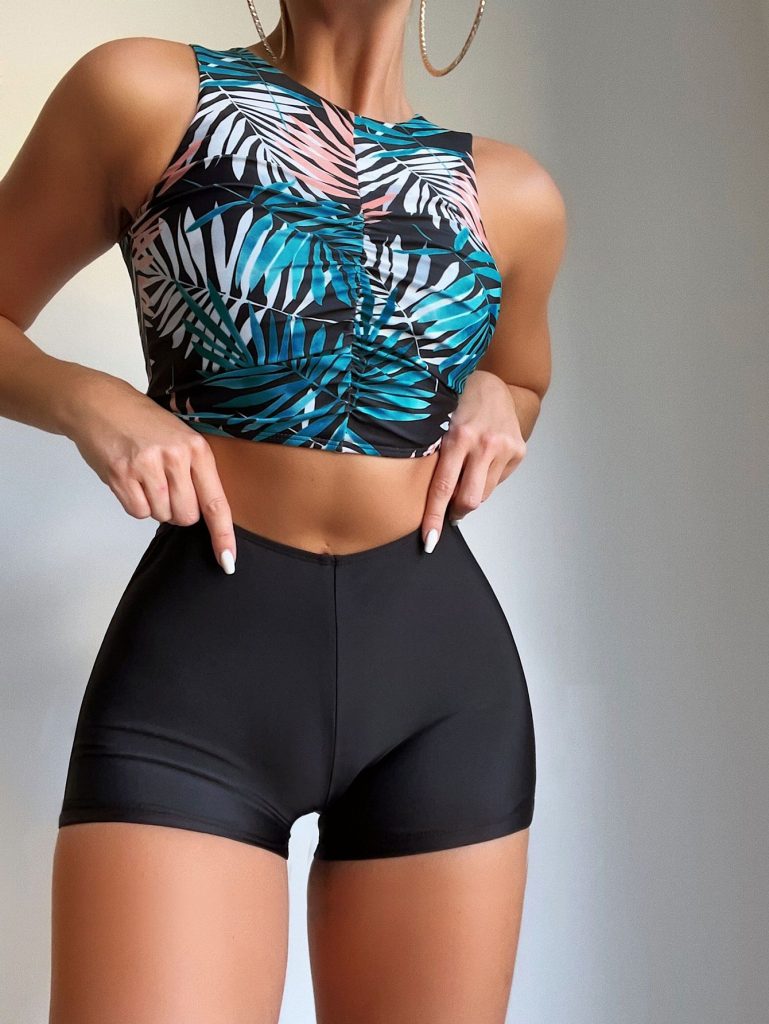 Boardshorts: Boardshorts are typically longer and looser-fitting, reaching the knee or slightly above. They are a favorite among surfers and provide excellent mobility and comfort in and out of the water.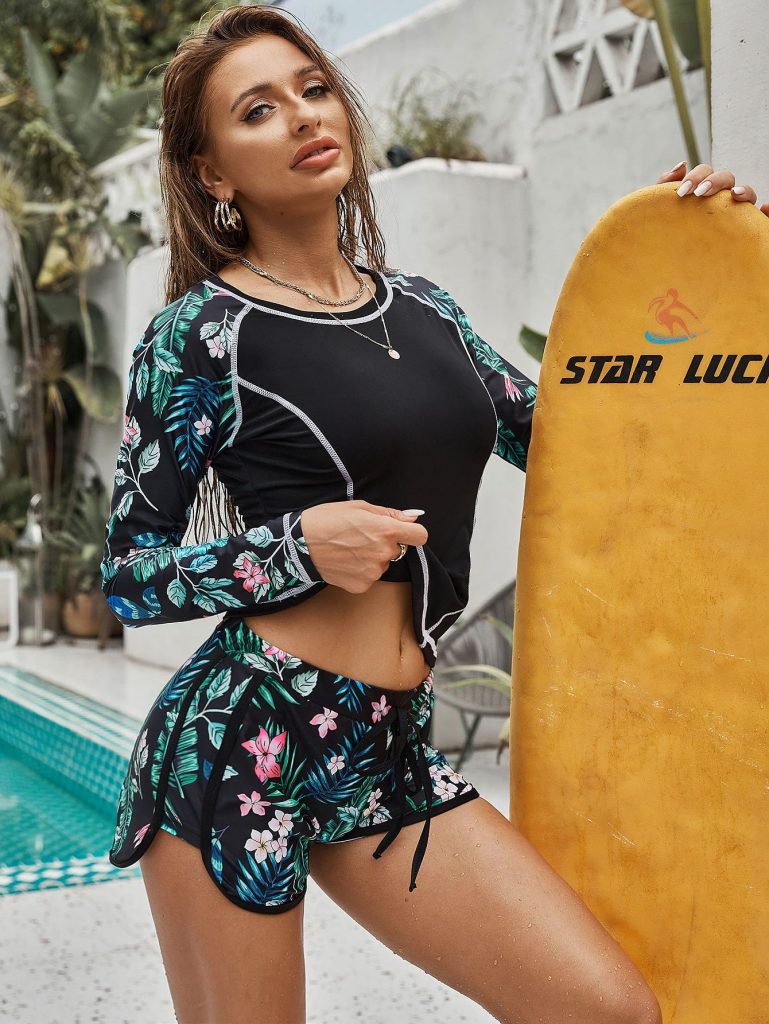 Swim Trunks: Swim trunks are shorter than boardshorts, usually ending mid-thigh. They often have an elastic waistband and a mesh lining for added support. Swim trunks are a classic choice for men and are available in various colors and patterns.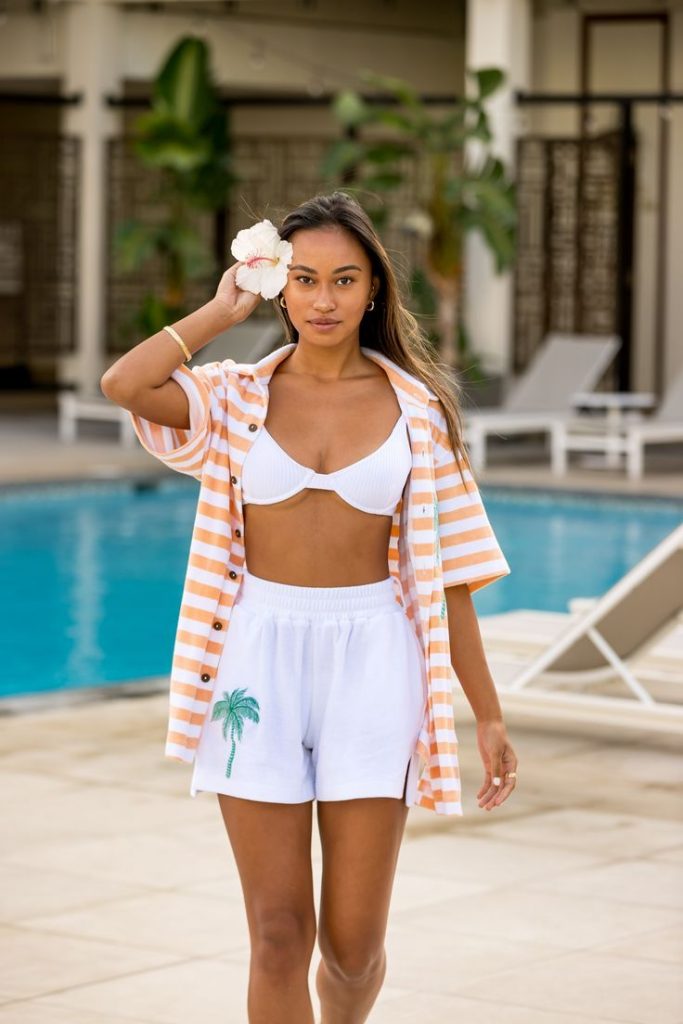 Swim Shorts: Swim shorts are similar to swim trunks but are typically shorter and may have a more fitted silhouette. They offer a modern and stylish look, suitable for both men and women.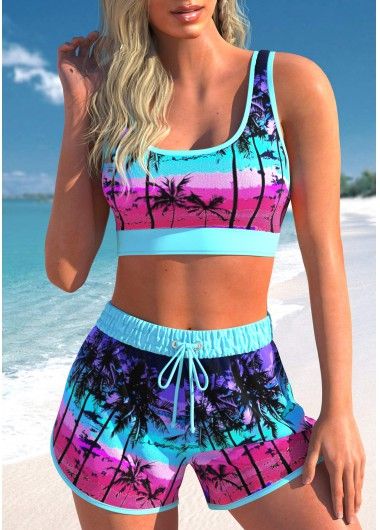 Choosing the Right Shorts Swimwear for Your Body Type
Finding the perfect shorts swimwear for your body type can enhance your appearance and boost your confidence. Here are some tips for selecting the right style based on different body shapes: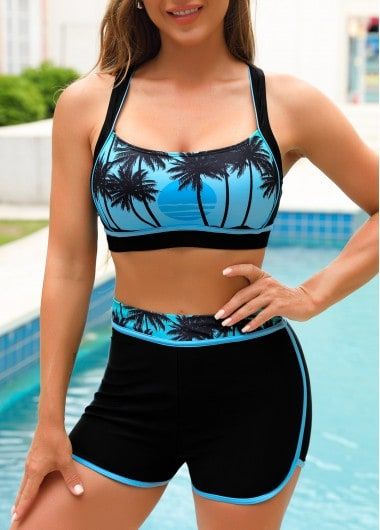 Pear-shaped body: If you have a pear-shaped body with wider hips, opt for shorts swimwear that draws attention to the upper body. Choose bottoms with bright colors or patterns and pair them with a solid-colored top to balance your proportions.
Hourglass body: For those blessed with an hourglass figure, you can flaunt your curves with high-waisted shorts swimwear. This style accentuates your waistline and provides a vintage-inspired look.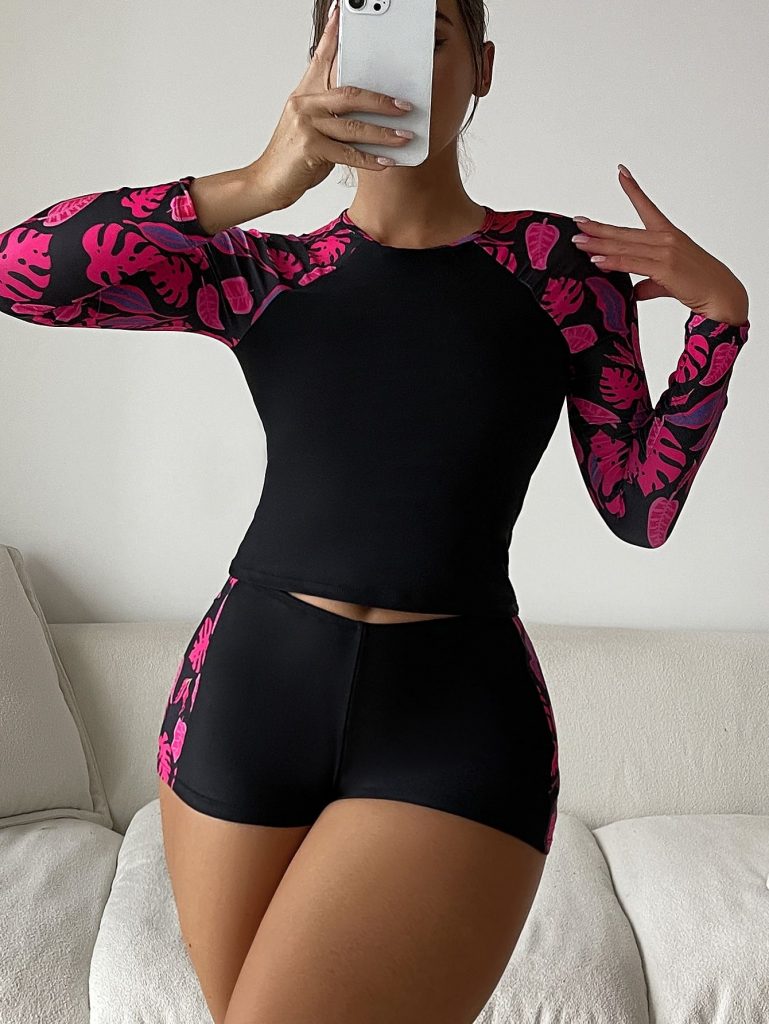 Athletic body: If you have a sporty or athletic build, consider shorts swimwear with bold prints or asymmetrical designs to add visual interest. Look for styles that create an illusion of curves and femininity. Ruffled or embellished details can also help create a more feminine silhouette.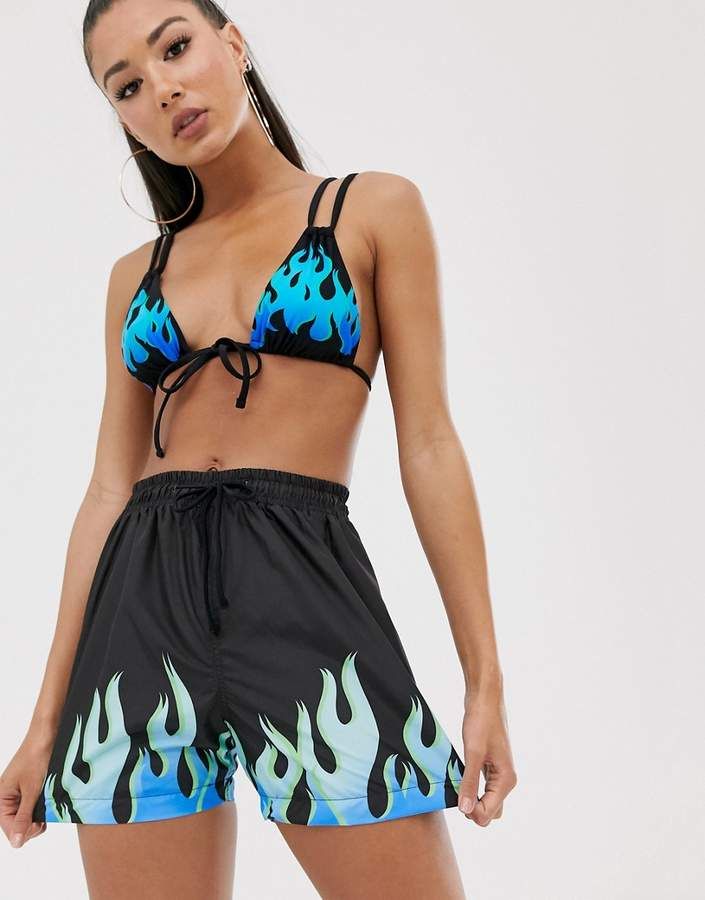 Apple-shaped body: If you carry most of your weight around the midsection, opt for shorts swimwear with a higher rise to provide tummy control and support. Look for styles with strategic ruching or draping to camouflage any problem areas.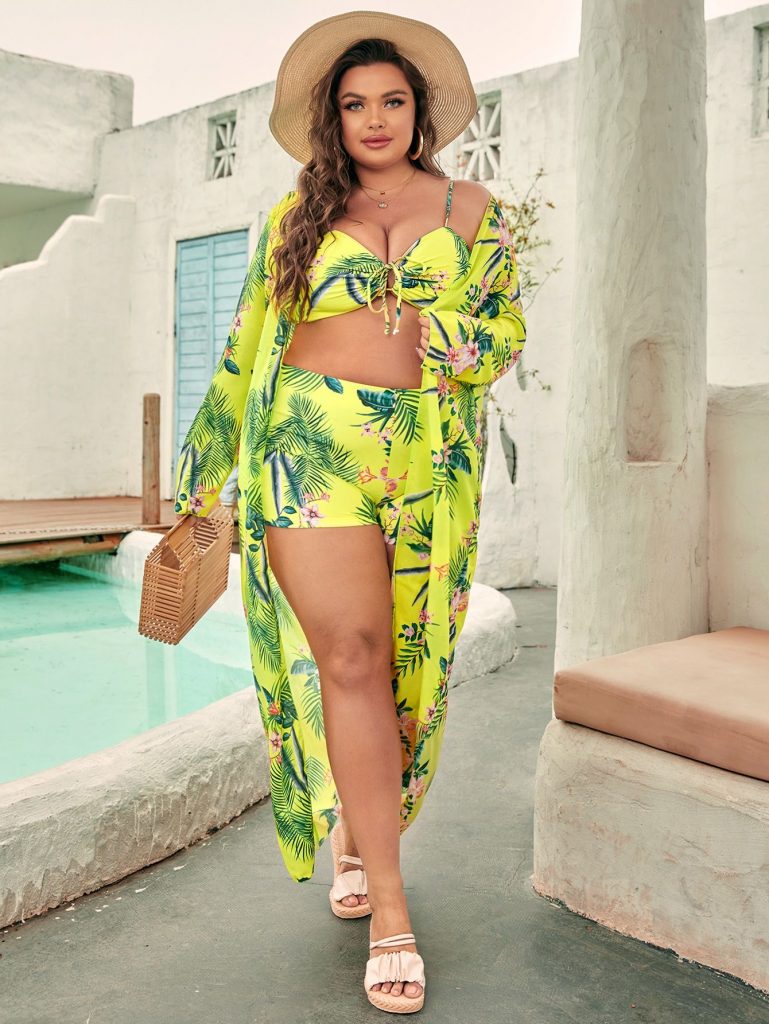 Popular Colors and Patterns for Shorts Swimwear
When it comes to colors and patterns for shorts swimwear, there's a wide range of options to choose from. Here are some popular choices: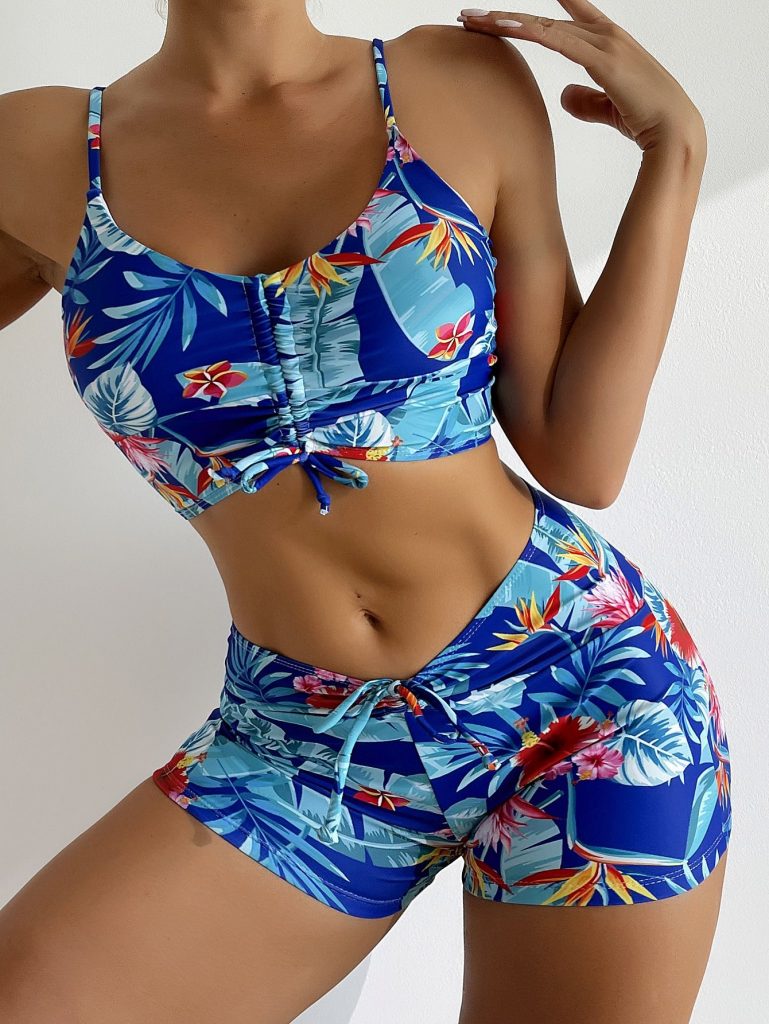 Solid colors: Classic solid colors like black, navy blue, and white are timeless and versatile. They can be easily paired with different tops and accessories for a chic and sophisticated look.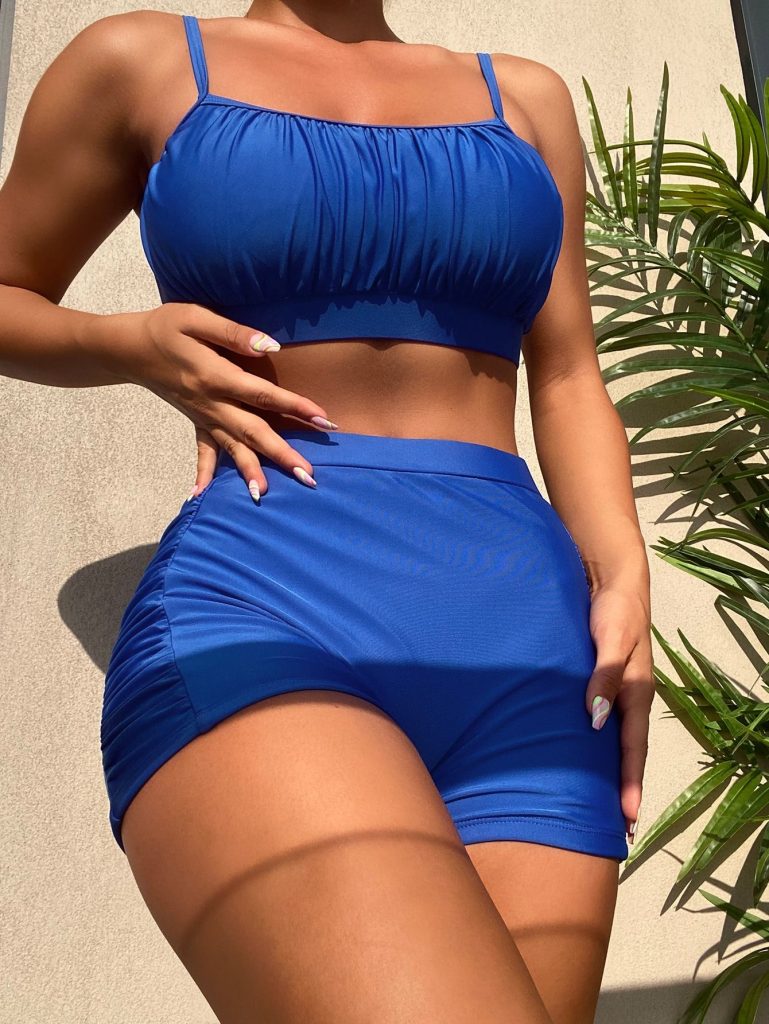 Floral prints: Floral prints are a perennial favorite for swimwear, adding a touch of femininity and freshness. Choose small, delicate flowers for a subtle look or go bold with larger, tropical-inspired blooms.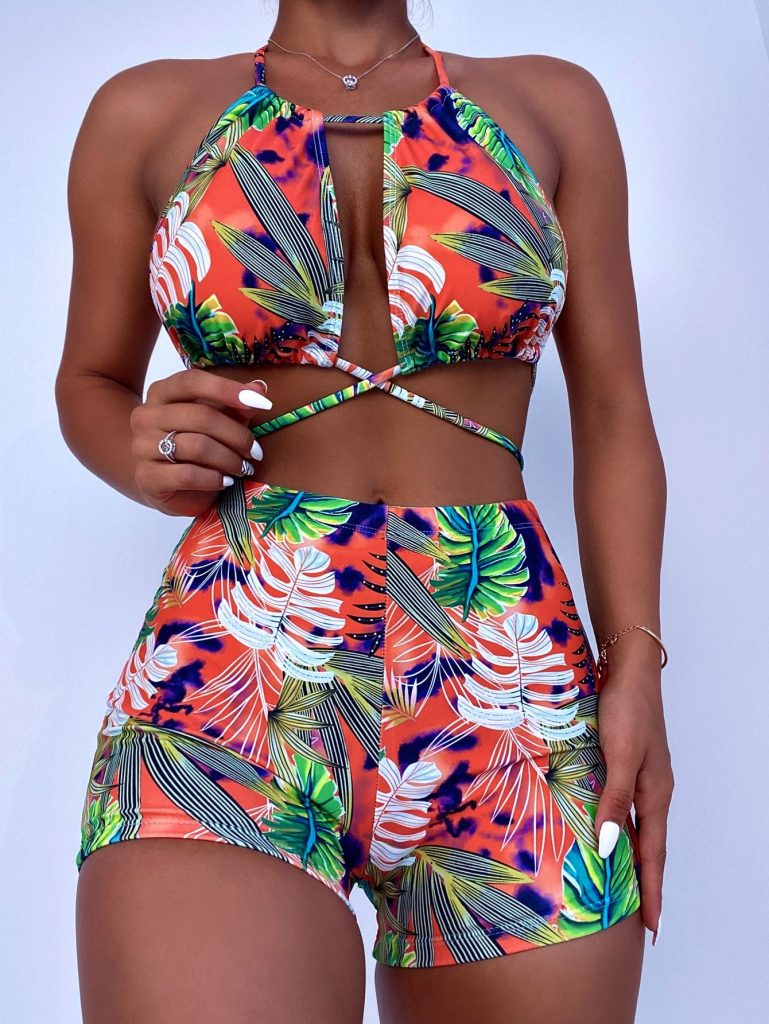 Stripes: Striped shorts swimwear can create a visually elongating effect, making them a great choice for petite individuals. Vertical stripes can give the illusion of a longer and leaner body.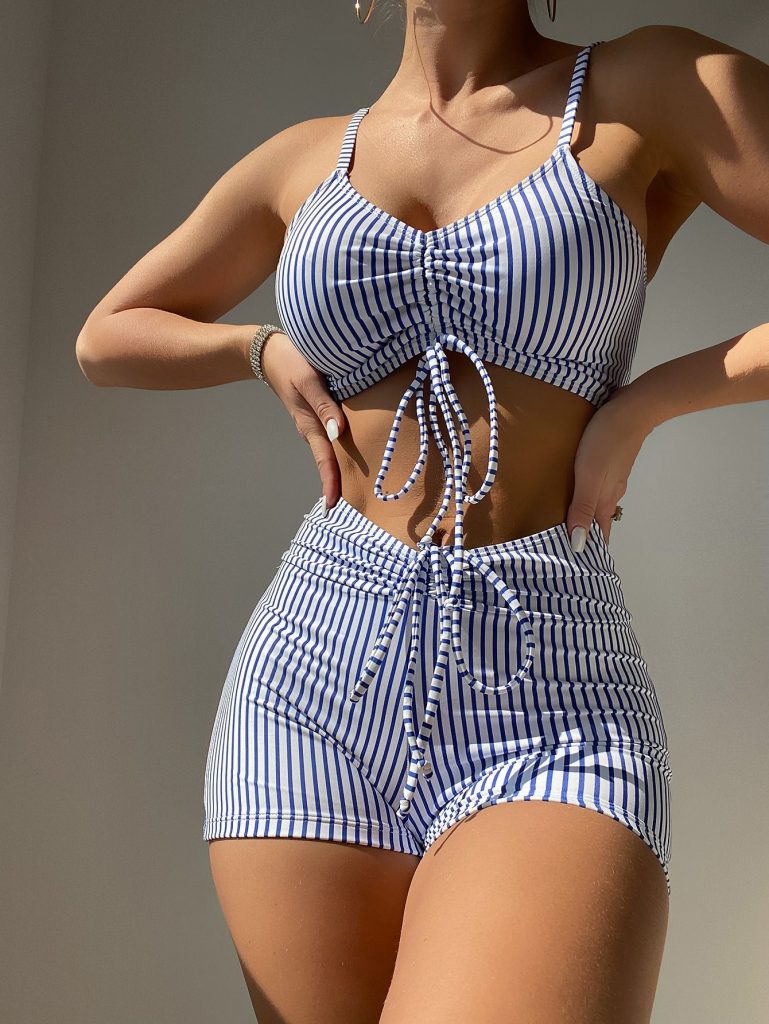 Tropical prints: Embrace the vacation vibes with shorts swimwear featuring vibrant tropical prints. Think palm trees, exotic fruits, and colorful fauna. These prints are perfect for a beach getaway or poolside lounging.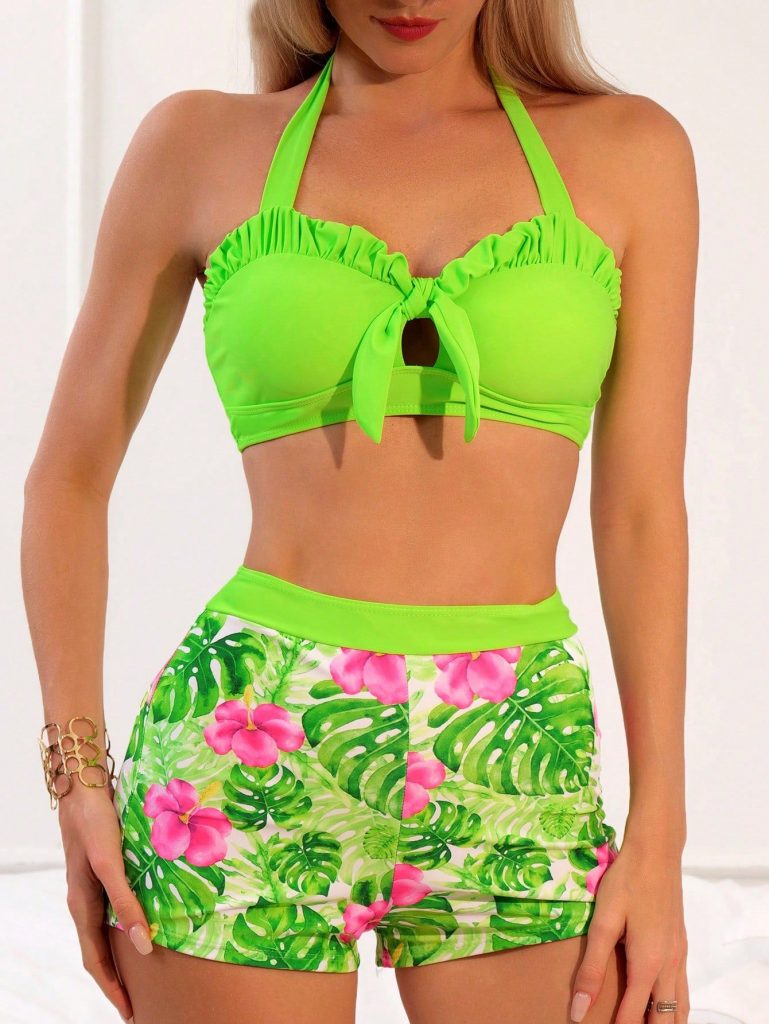 Styling Tips for Shorts Swimwear
Now that you have your shorts swimwear, let's explore some styling tips to elevate your beach or poolside look: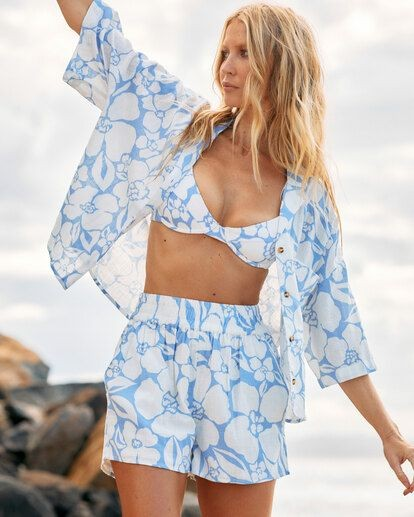 Pairing with a bikini top: If you prefer a two-piece look, pair your shorts swimwear with a matching or complementary bikini top. Mix and match colors and patterns for a fun and personalized style.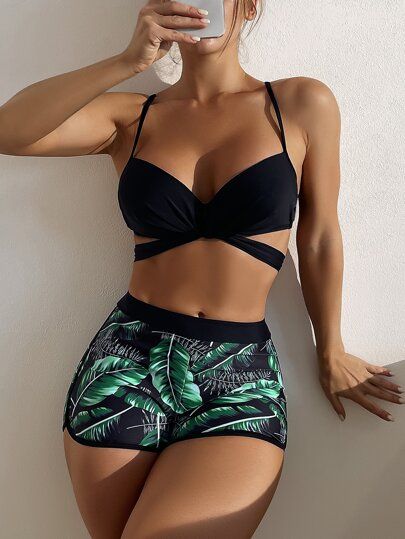 Adding a cover-up: Throw on a stylish cover-up like a loose kimono, a breezy maxi dress, or a lightweight sarong to transition your shorts swimwear from the water to a beachside lunch or a stroll along the shore.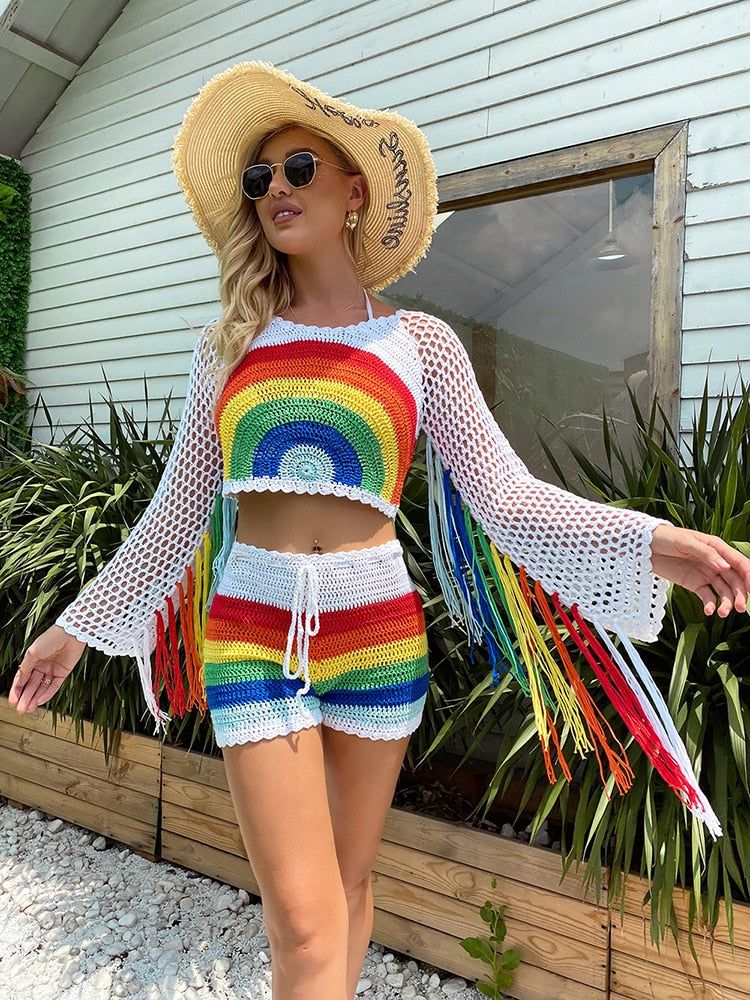 Accessorizing with hats and sunglasses: Complete your summer ensemble with a wide-brimmed hat to protect yourself from the sun and a pair of trendy sunglasses to add a touch of glamour.
Layering with a tank top or t-shirt: If you want a more casual and relaxed look, layer your shorts swimwear with a loose-fitting tank top or a comfy t-shirt. This combination is perfect for beach games or grabbing an ice cream by the boardwalk.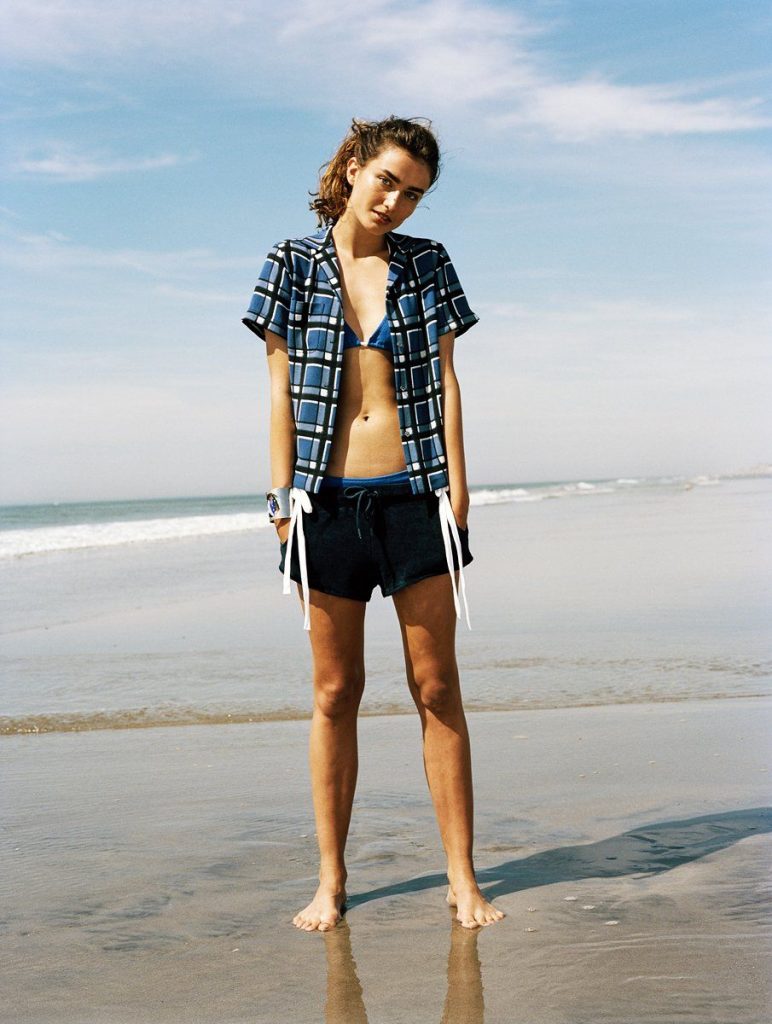 Care and Maintenance of Shorts Swimwear
To ensure the longevity of your shorts swimwear, it's essential to follow proper care and maintenance: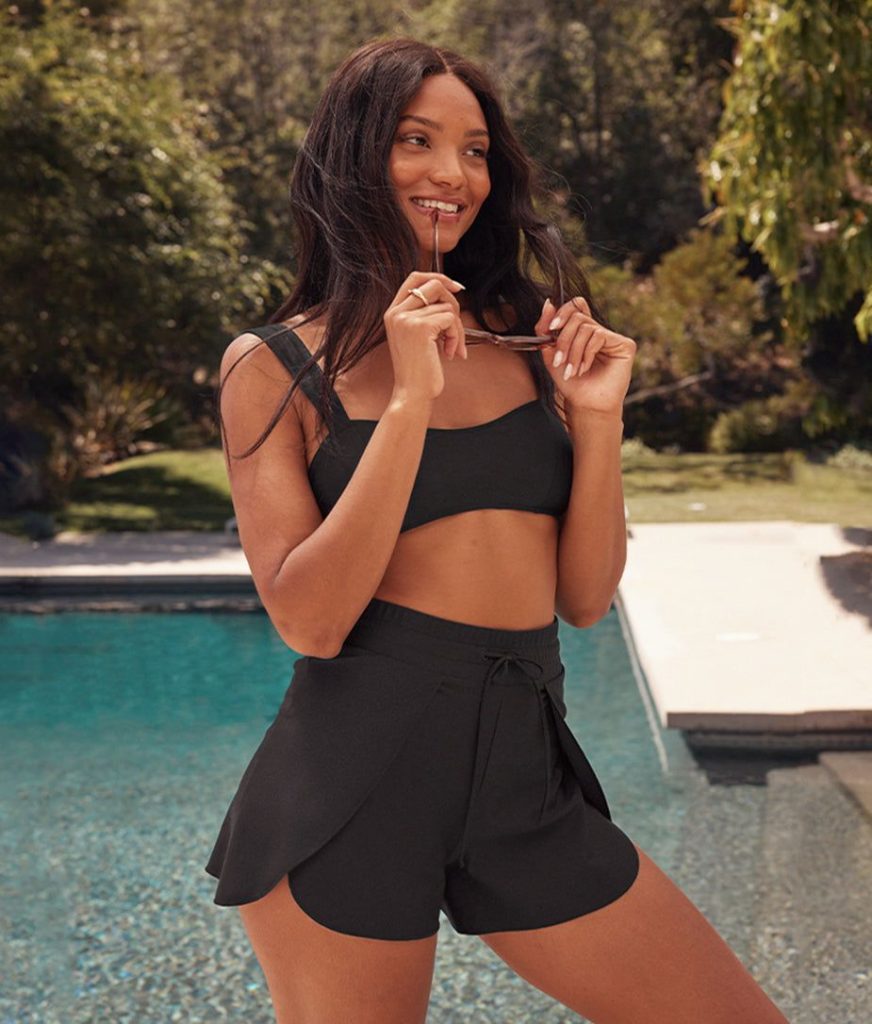 Washing instructions: Always check the care label, but in general, hand washing in cold water with mild detergent is recommended. Avoid using bleach or harsh chemicals that can damage the fabric.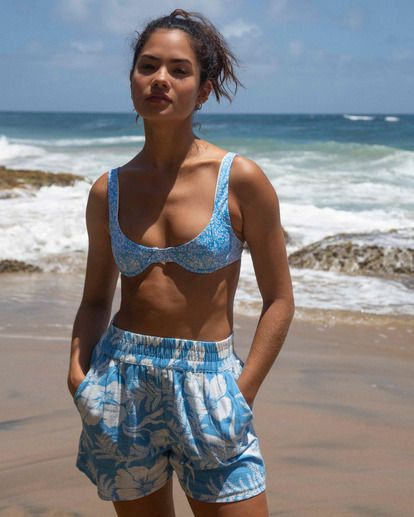 Drying methods: Air drying is the best option for shorts swimwear. Lay them flat on a clean towel away from direct sunlight to prevent color fading or distortion.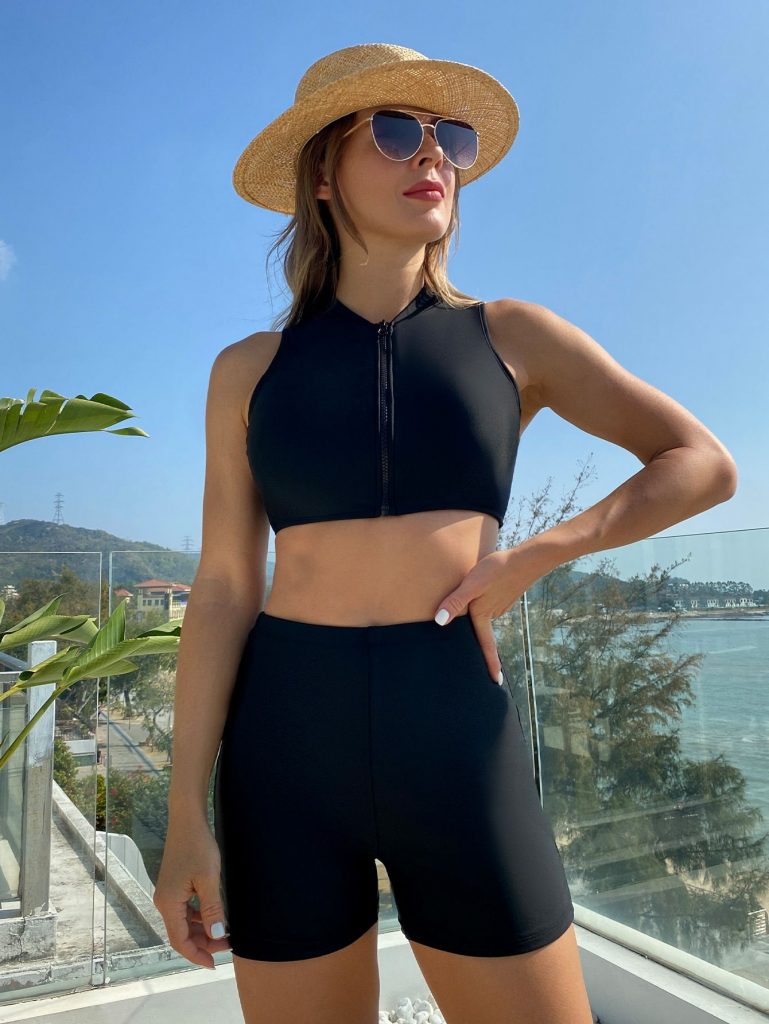 Storing properly: Store your shorts swimwear in a cool and dry place, preferably in a drawer or a storage bag. Avoid folding them tightly to prevent creasing.