Fashion
Silk Dress Fall 2023 15 Ideas: Embrace Elegance and Comfort
As the leaves change and the air turns crisp, it's time to update your wardrobe with the latest fashion trends for fall 2023. One timeless and luxurious piece that never goes out of style is the silk dress. This article will explore a myriad of silk dress ideas for the upcoming fall season. From elegant evening wear to casual daytime looks, we've got you covered. So, get ready to embrace the elegance and comfort of silk dresses for Fall 2023!
The Versatility of Silk Dresses
Silk dresses are renowned for their versatility, making them an ideal choice for various occasions. Whether you're attending a formal event or a casual outing with friends, a silk dress can be effortlessly styled to suit your needs.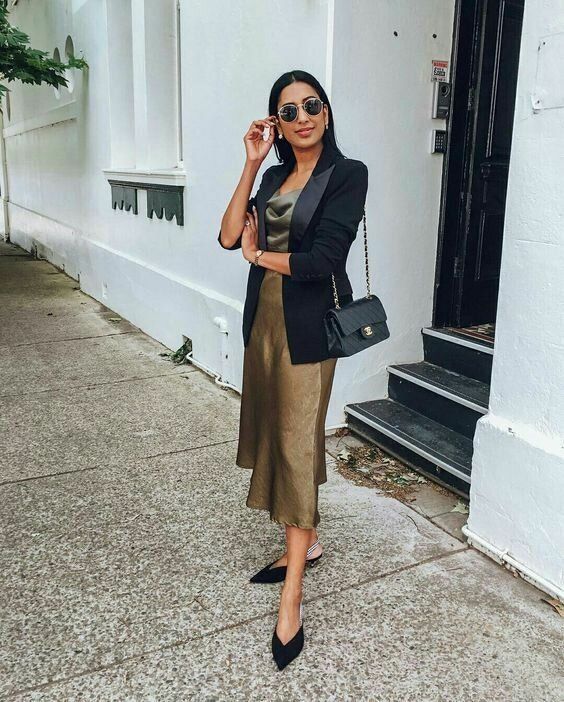 Rich Jewel Tones for the Fall
Fall is all about embracing warm and rich colors. Consider opting for silk dresses in jewel tones like emerald green, sapphire blue, or ruby red. These hues not only exude sophistication but also perfectly complement the season.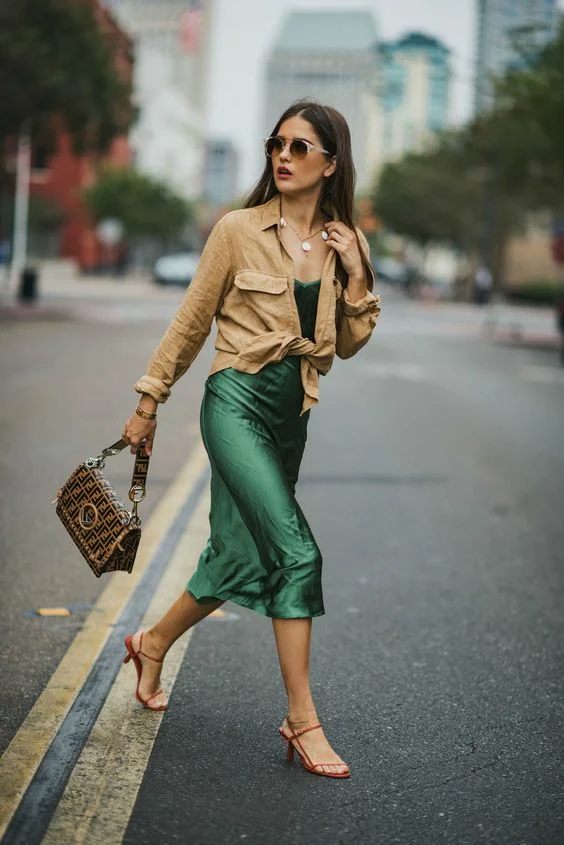 Midi Lengths: A Blend of Elegance and Comfort
Midi-length silk dresses are a must-have for Fall 2023. They strike the perfect balance between elegance and comfort, making them suitable for both professional settings and social gatherings.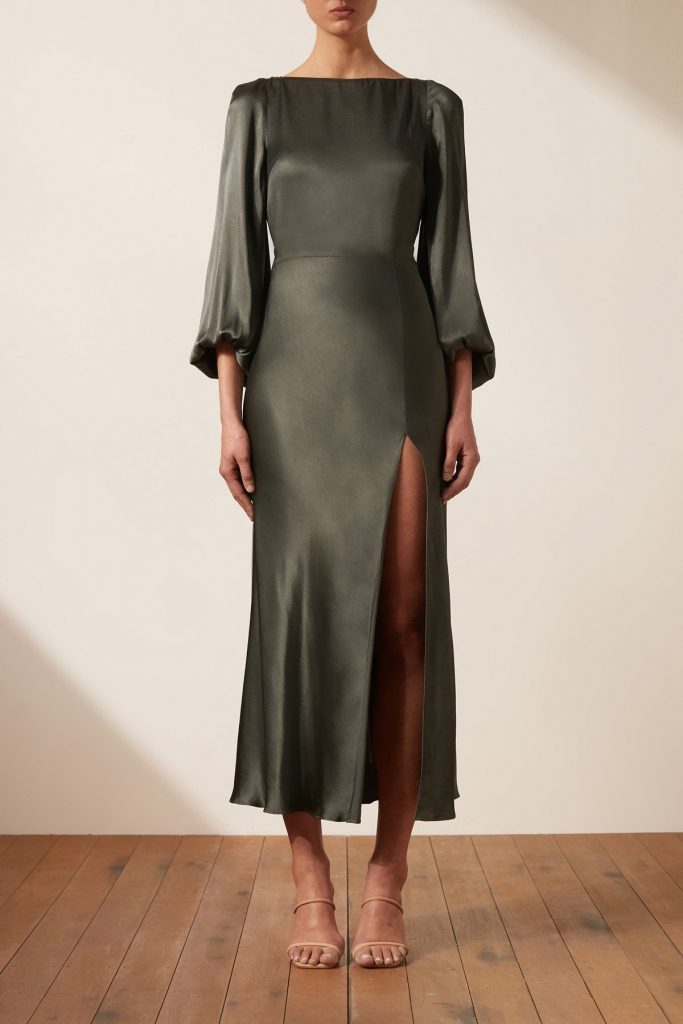 Embrace Nature with Floral Prints
Floral prints are not just reserved for spring and summer. This fall, don silk dresses adorned with intricate floral patterns to add a touch of nature's beauty to your ensemble.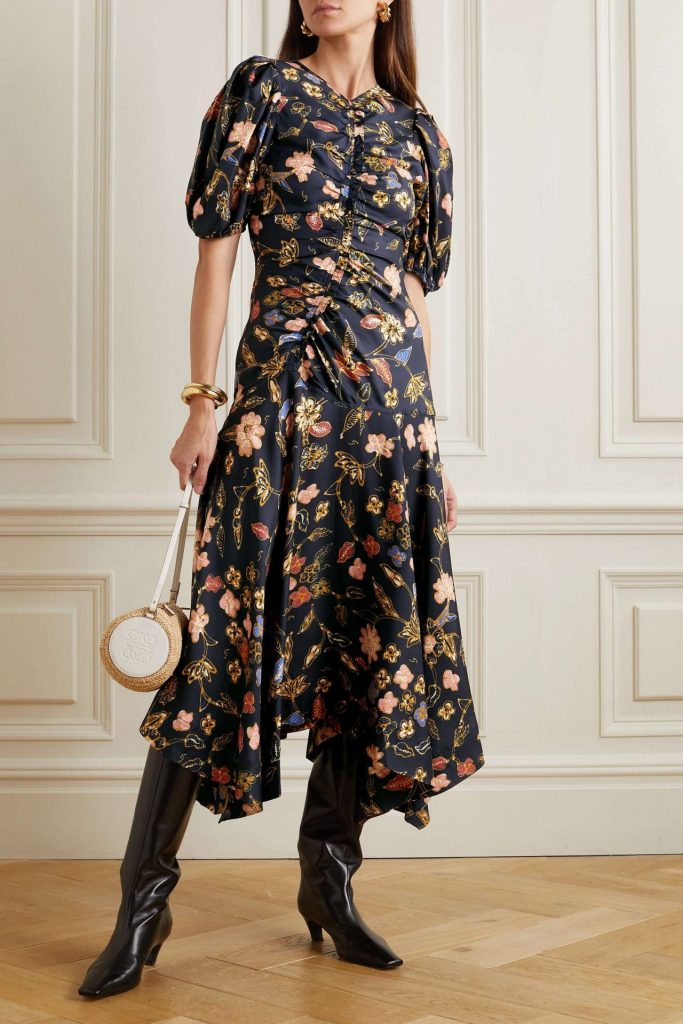 Layering with Knit Cardigans
As the temperature drops, layering becomes essential. Pair your silk dress with a cozy knit cardigan for a chic and comfortable look that keeps you warm during the chilly autumn days.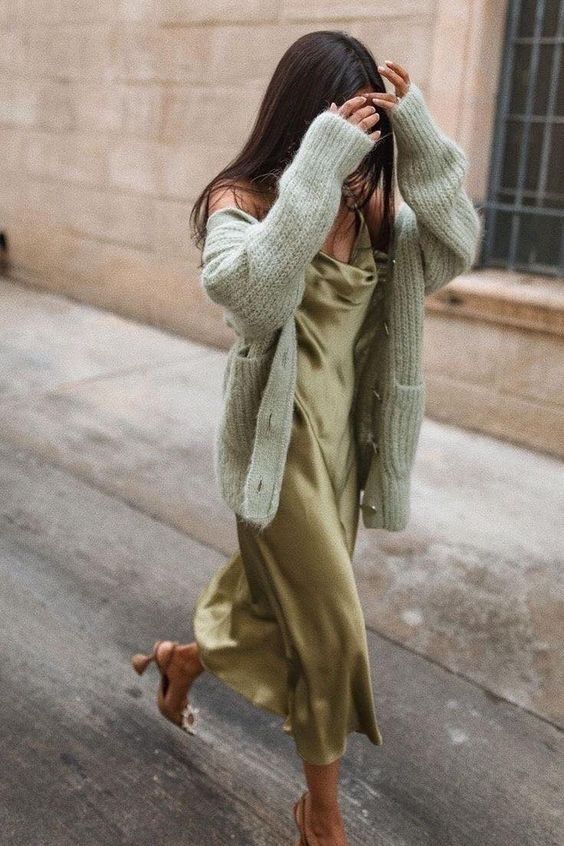 The Classic Little Black Dress
The little black dress is a wardrobe staple, and a silk version takes it to a whole new level. Invest in a timeless black silk dress that you can wear year after year, transcending seasonal trends.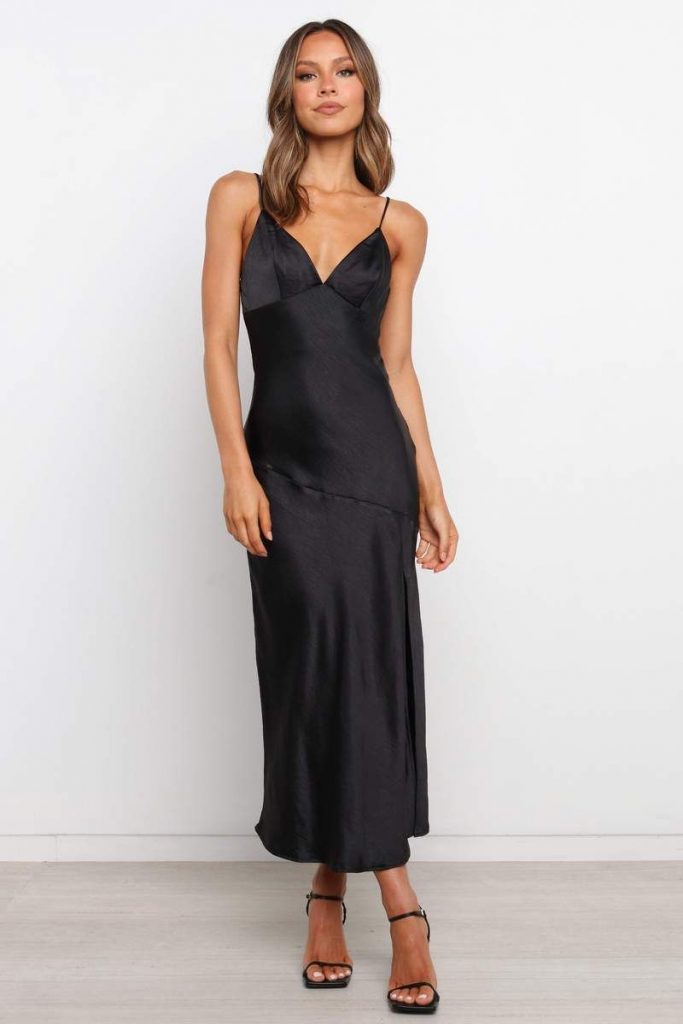 Effortless Bohemian Vibes
For a laid-back and bohemian vibe, opt for a flowing silk maxi dress with intricate prints. Paired with ankle boots and a fringe bag, this look is perfect for a music festival or a relaxed weekend outing.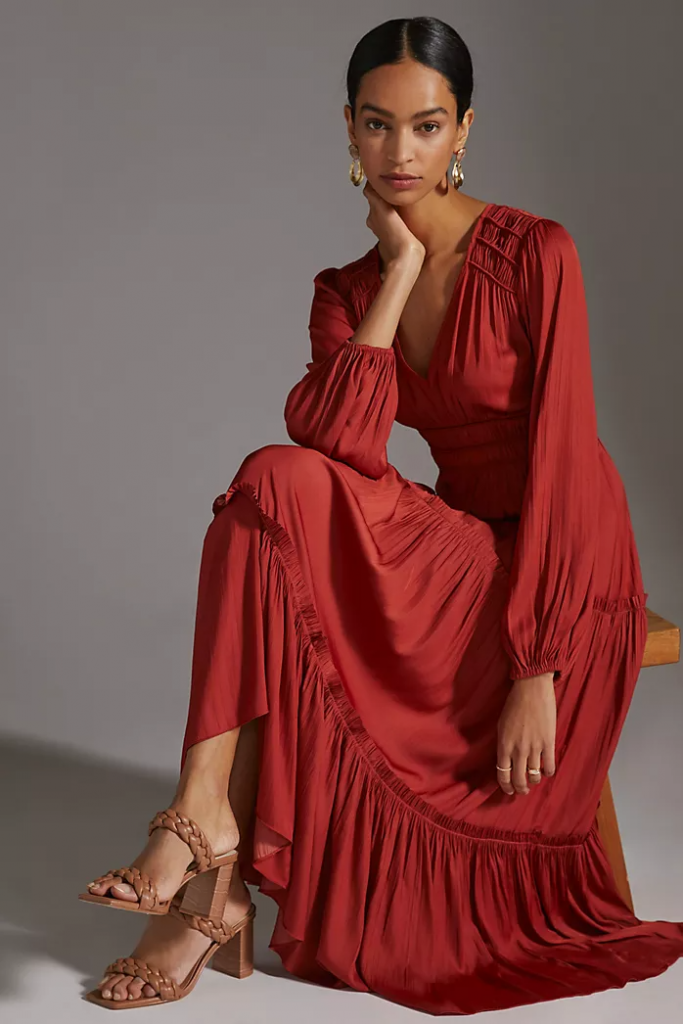 Power Dressing in Silk
Silk dresses can be empowering too! Choose a structured silk dress with clean lines and bold colors for a power-packed look that demands attention in the boardroom or at business events.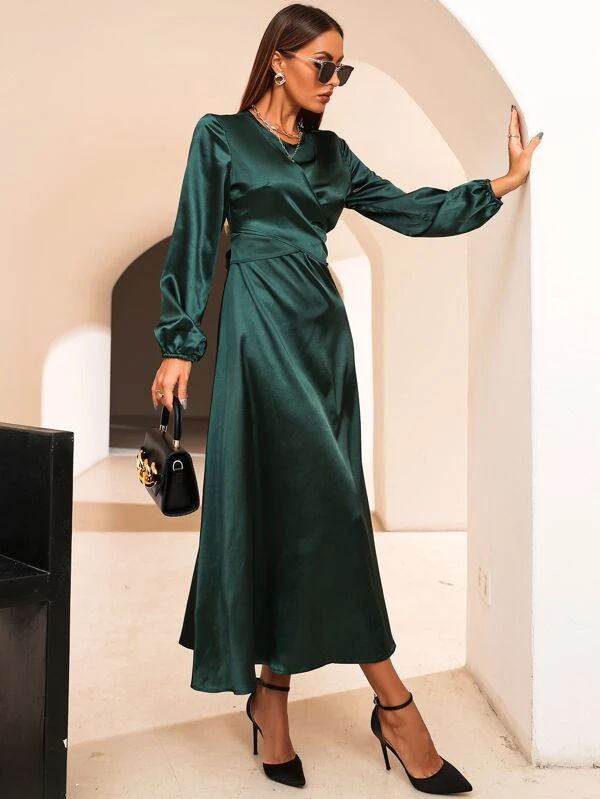 Mixing Textures: Silk and Leather
For a daring and edgy style, mix textures by pairing a silk dress with a leather jacket. This combination creates a captivating contrast that adds a touch of rebellion to your ensemble.
Glamorous Evenings in Silk Gowns
For formal events, opt for a luxurious silk gown that drapes elegantly. Add some statement jewelry and step into your favorite heels to create a glamorous red carpet look.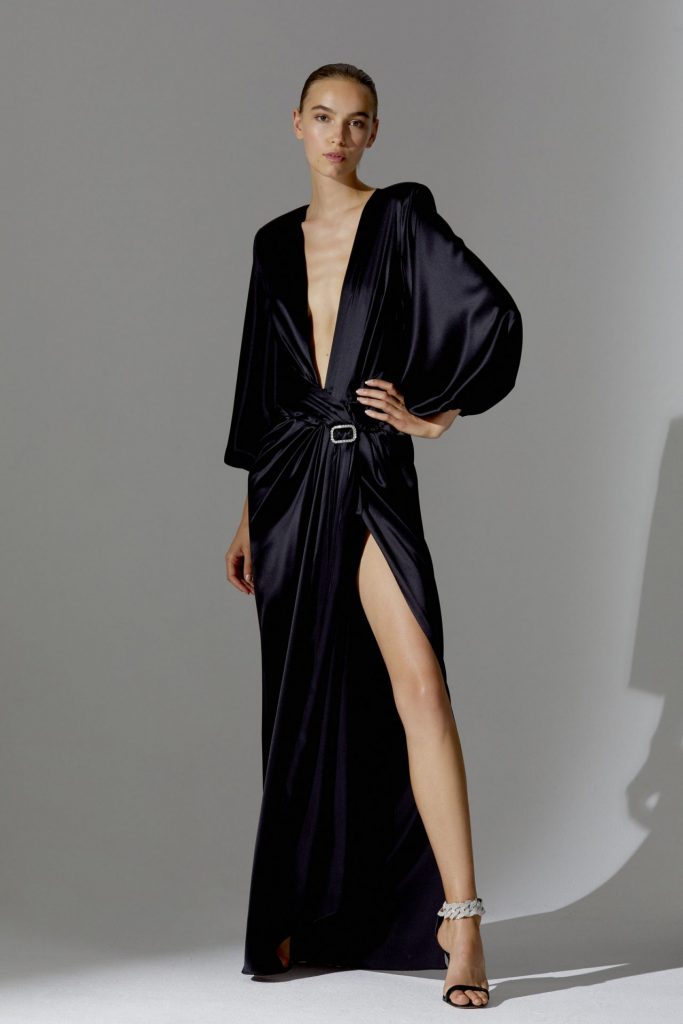 Monochrome Magic
Monochrome outfits are effortlessly stylish. Choose a silk dress in a single hue and accessorize with accessories in complementary shades for a sophisticated and polished appearance.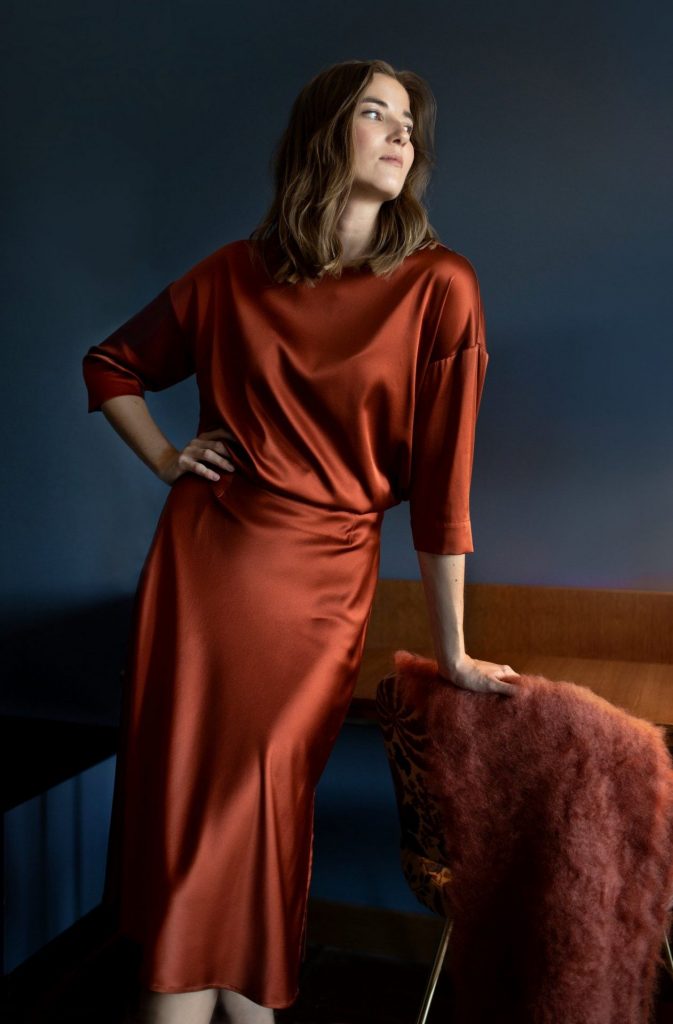 Boho-Chic Layering with Scarves
As the weather transitions, consider using silk scarves as layering pieces. Drape a vibrant silk scarf over your shoulders to add a boho-chic flair to your outfit.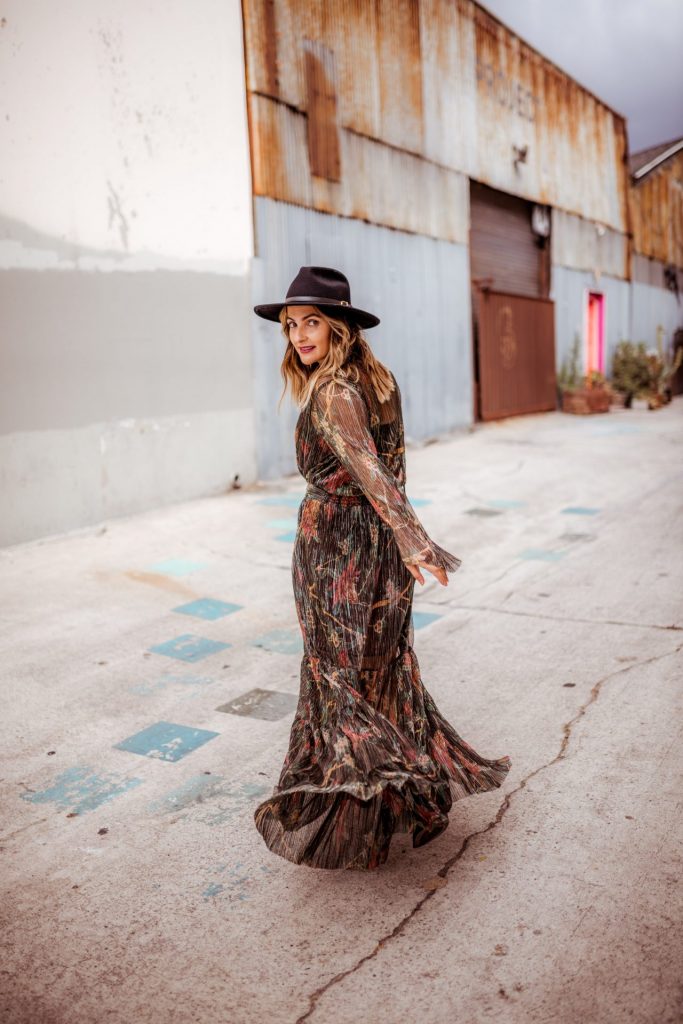 Effortless Wrap Dresses
Wrap dresses are universally flattering and suit all body types. Opt for a silk wrap dress with a subtle pattern for an easy-going yet elegant look.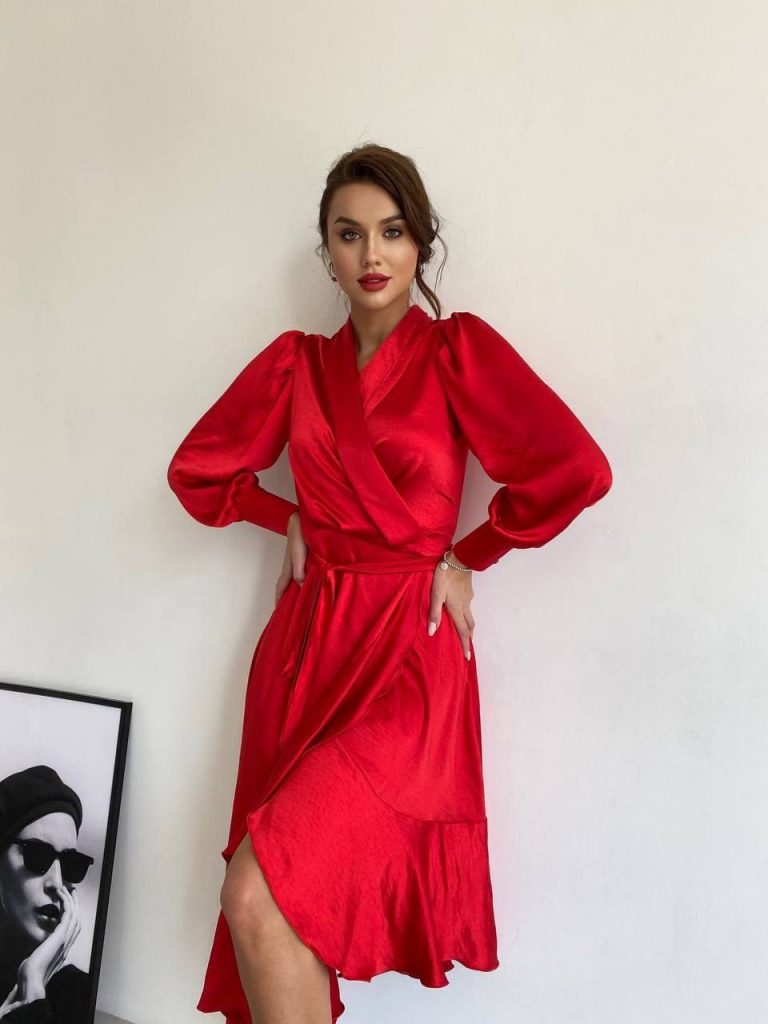 A Touch of Vintage Elegance
Incorporate vintage elements into your outfit by selecting a silk dress with delicate lace details or retro-inspired prints. This timeless style is sure to turn heads.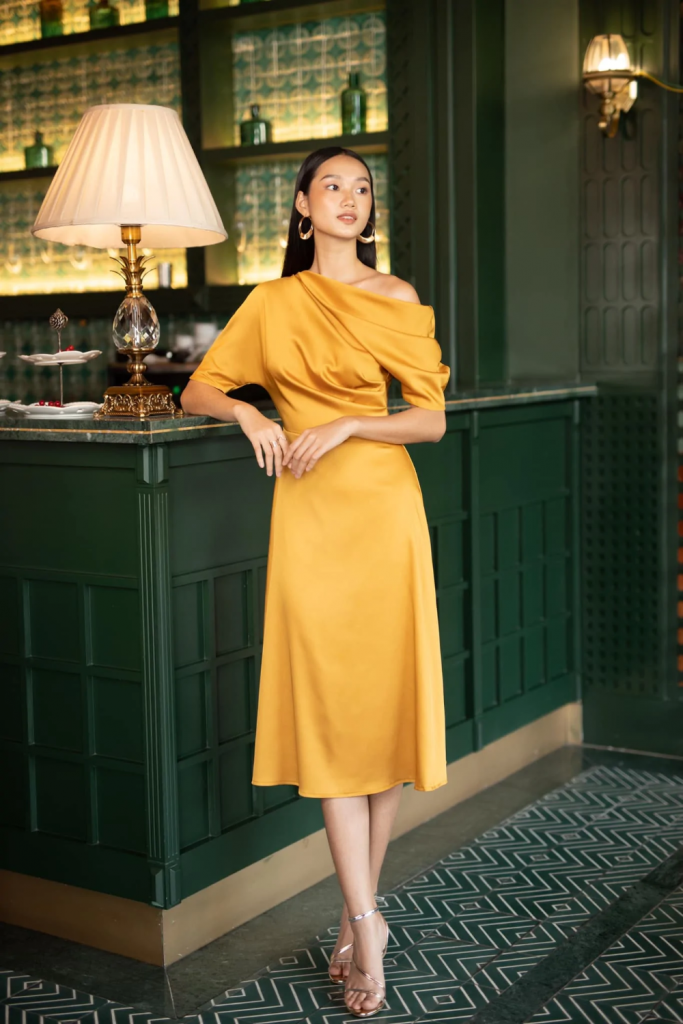 Sustainable and Ethical Silk
Finally, when choosing a silk dress for Fall 2023, consider opting for sustainable and ethically sourced silk. Support eco-friendly fashion brands that prioritize the welfare of the environment and workers.
Save Pin