Fashion
Streetwear Black Women Outfit 22 Ideas: Embrace Style and Individuality
Are you a fashion enthusiast who loves to stay ahead of the curve? Do you want to explore the world of streetwear fashion and express your unique style? If you're a black woman looking for trendy outfit ideas that blend comfort, versatility, and urban chic, you've come to the right place! In this article, we will dive into the realm of streetwear and present you with head-turning outfit ideas that will make you stand out in any crowd. Get ready to embrace your style and individuality!
Unleashing the Power of Streetwear
In recent years, streetwear has become more than just a fashion trend; it has evolved into a cultural movement that embraces self-expression and individuality. Black women have played a significant role in shaping and influencing streetwear fashion, breaking boundaries, and redefining traditional style norms. By combining comfort, edginess, and a touch of attitude, streetwear outfits have become a go-to choice for fashion-forward black women.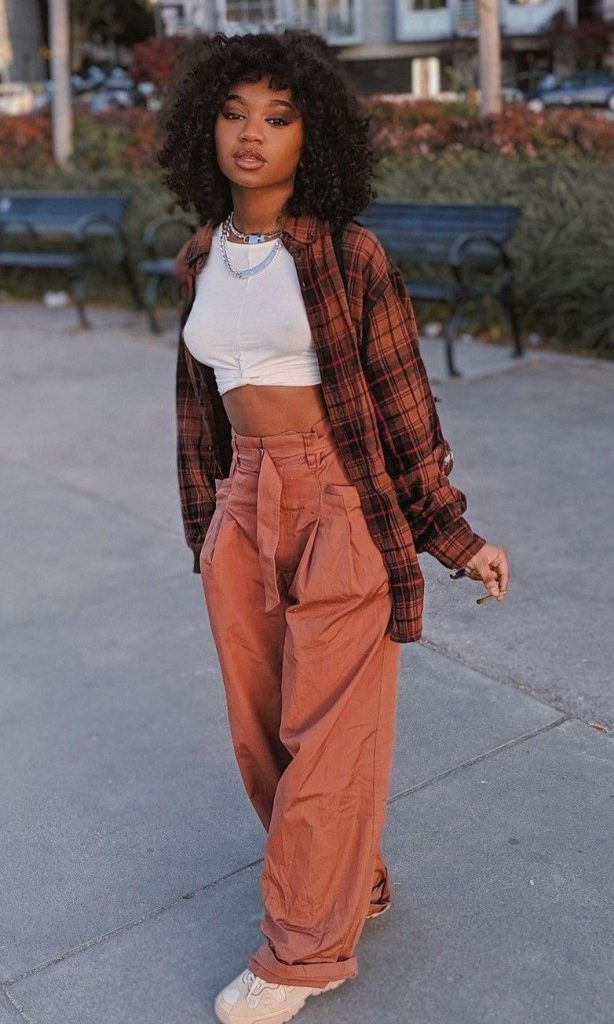 The Rise of Streetwear Fashion
Streetwear fashion originated from urban communities and subcultures, gaining popularity through underground scenes and influential streetwear brands. What sets streetwear apart is its ability to seamlessly blend casual and high-end fashion elements. It draws inspiration from hip-hop, skateboarding, and sportswear, resulting in a unique aesthetic that resonates with people seeking both style and comfort.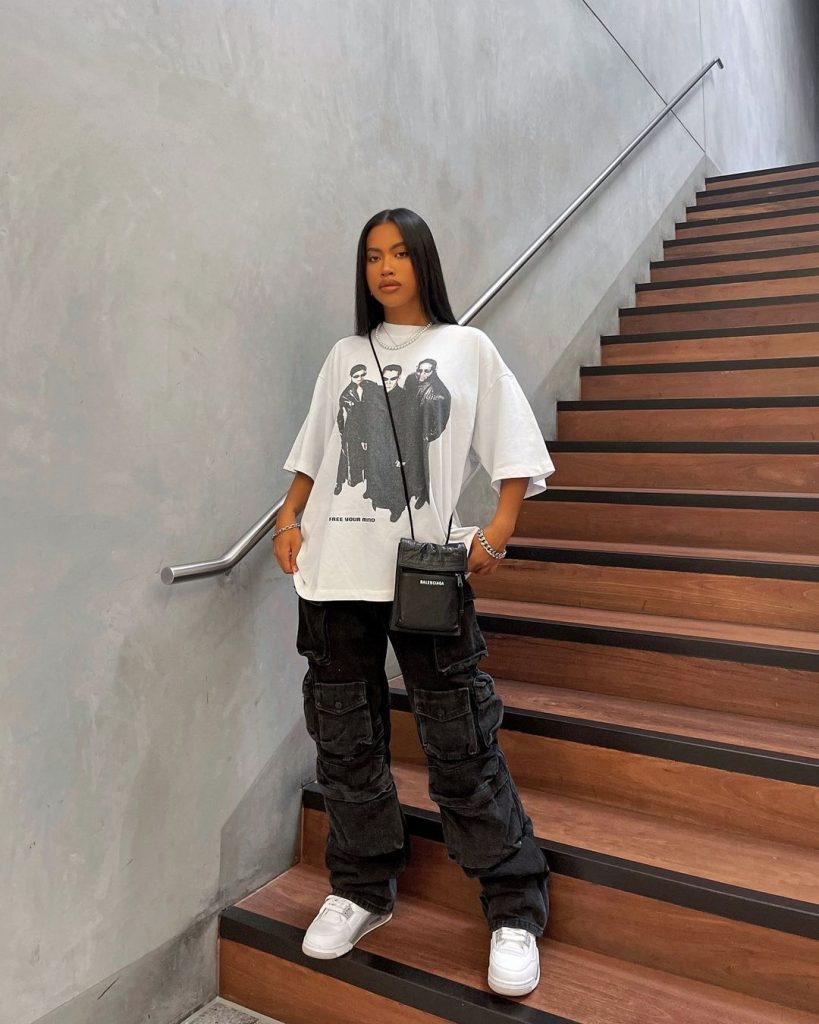 The Essential Streetwear Staples for Black Women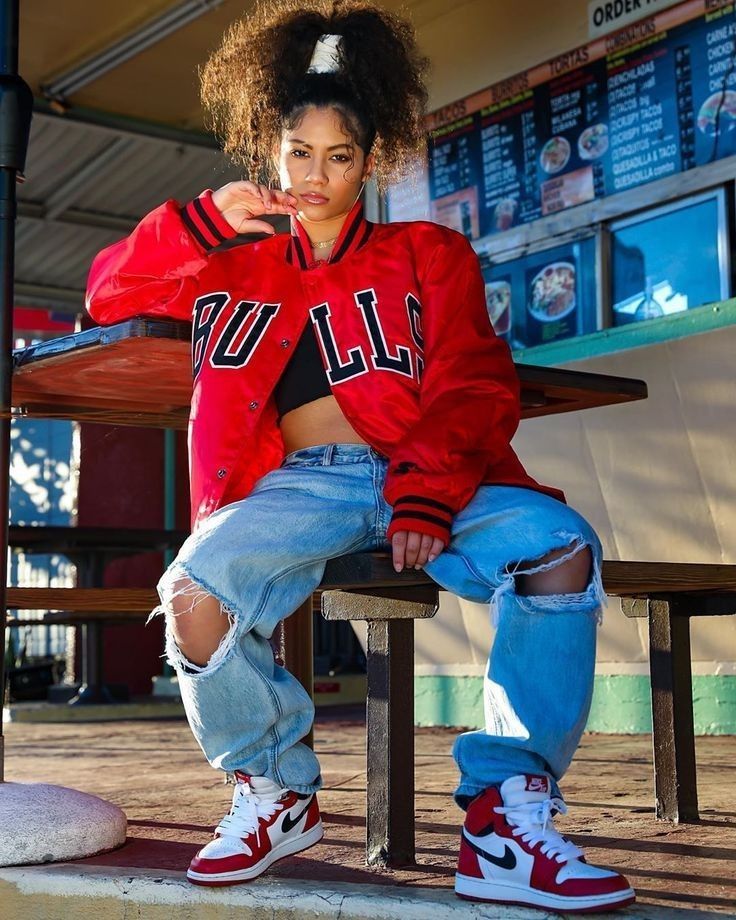 Bold Graphic Tees and Hoodies
Streetwear is all about making a statement, and what better way to do that than with bold graphic tees and hoodies? Opt for designs that reflect your personality or convey a powerful message. Pair them with high-waisted jeans or track pants for an effortlessly cool look.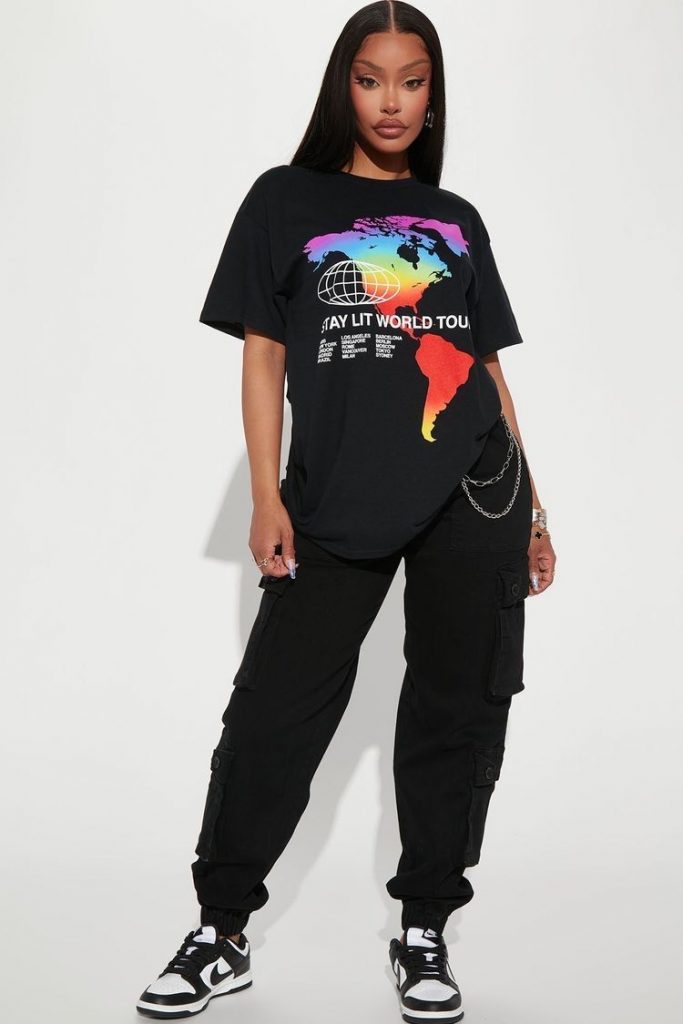 Distressed Denim and High-Waisted Jeans
Denim is a timeless staple in any wardrobe, and when it comes to streetwear, distressed denim and high-waisted jeans are must-haves. These versatile pieces can be dressed up or down, depending on the occasion. Combine them with sneakers and a crop top for a laid-back streetwear vibe.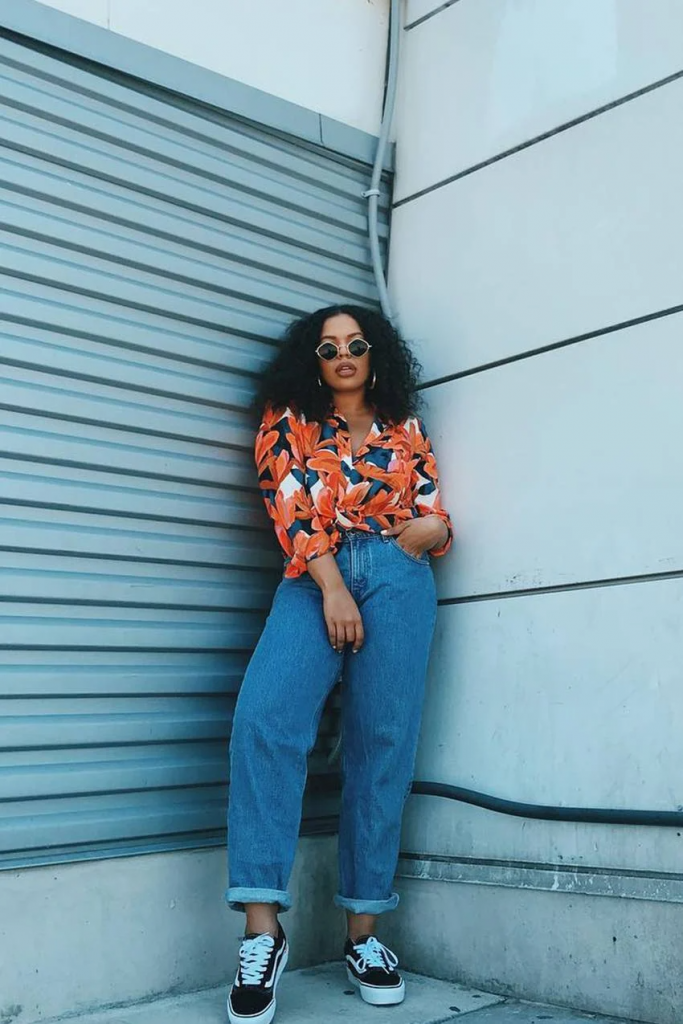 Sneakers – The Ultimate Streetwear Footwear
No streetwear outfit is complete without a pair of stylish sneakers. From classic designs to modern collaborations, the options are endless. Choose sneakers that not only complement your outfit but also provide comfort for all-day wear. Experiment with different colors and silhouettes to create unique looks.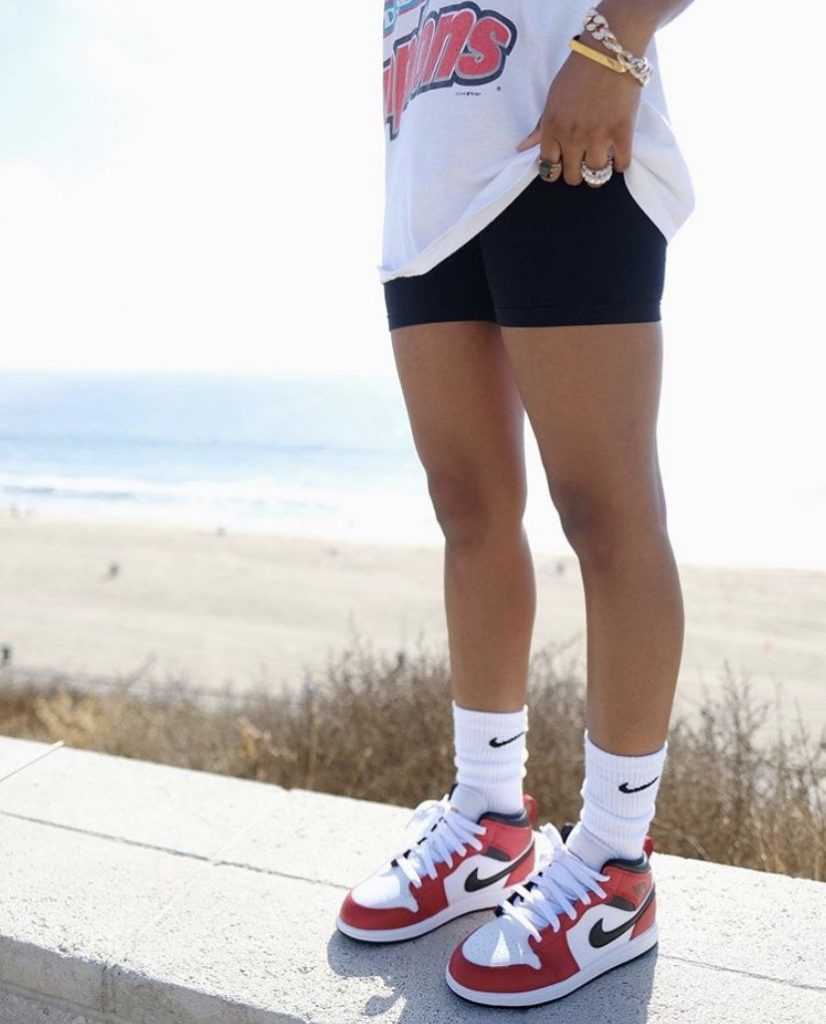 Stylish Track Pants and Joggers
Track pants and joggers have become synonymous with streetwear fashion. They offer a blend of style and comfort, making them perfect for casual outings or even elevated streetwear looks. Combine them with a cropped hoodie or oversized tee for an on-trend ensemble.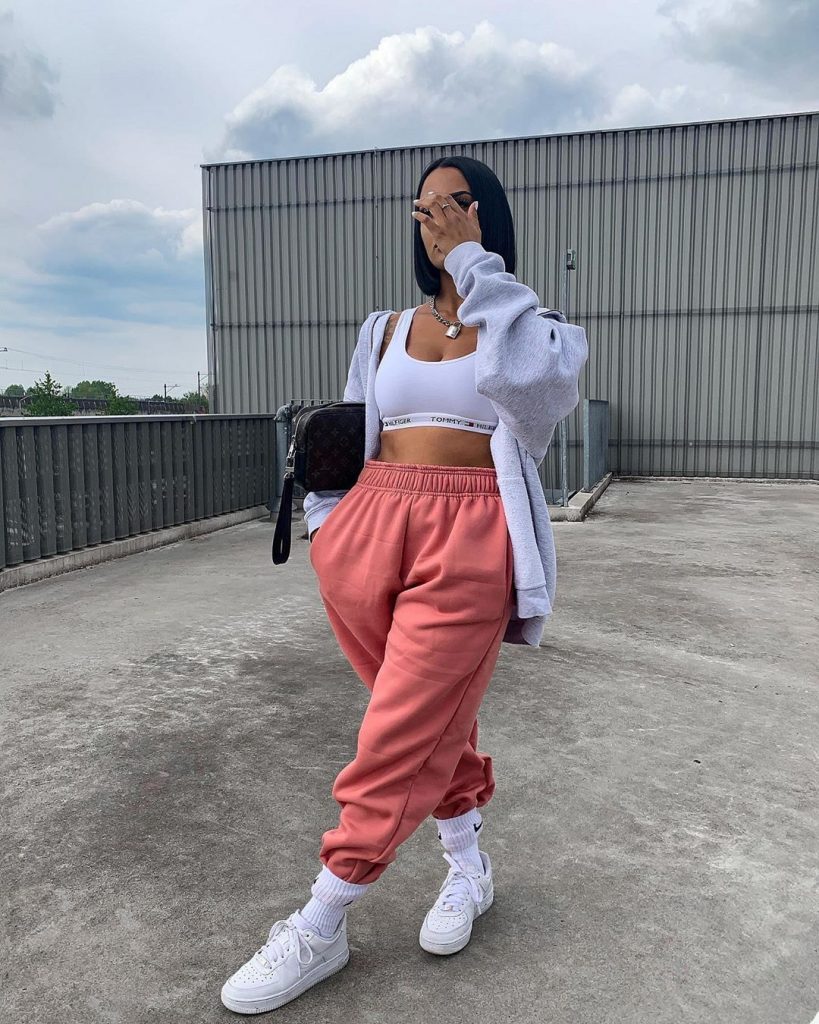 Statement Accessories: Caps, Beanies, and Chains
Accessories play a crucial role in streetwear, adding that extra touch of flair to your outfit. Top off your look with a stylish cap, beanie, or chain necklace. These accessories not only elevate your ensemble but also allow you to showcase your unique style and personality.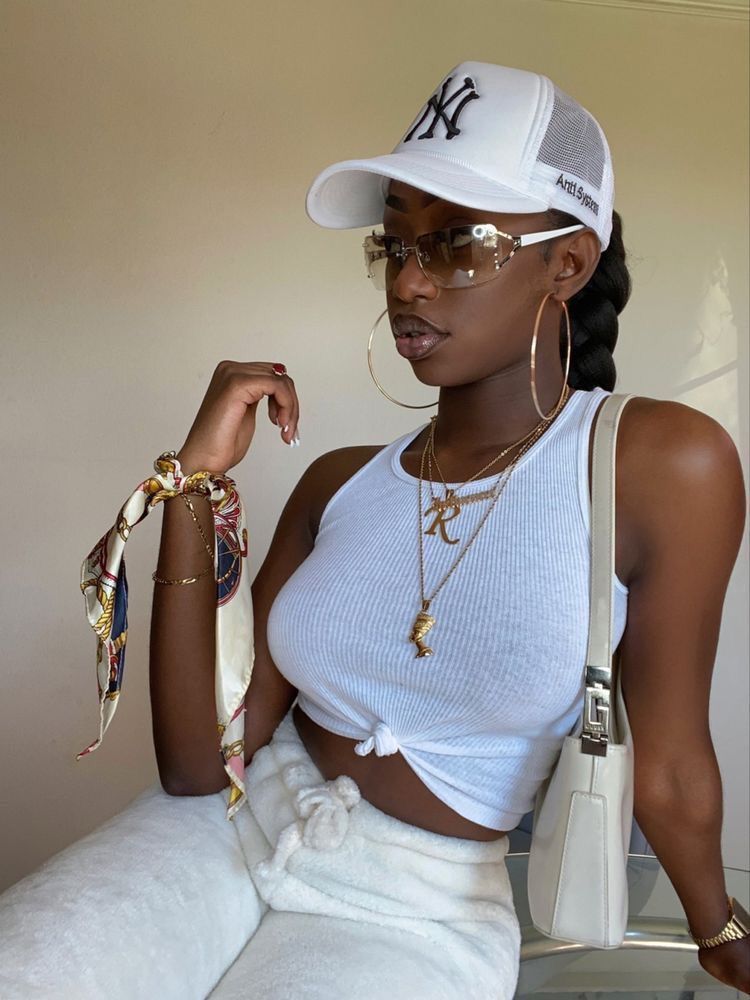 Combining Streetwear with Feminine Touches
Streetwear doesn't mean sacrificing femininity. You can effortlessly blend streetwear elements with feminine touches to create a look that truly represents your style.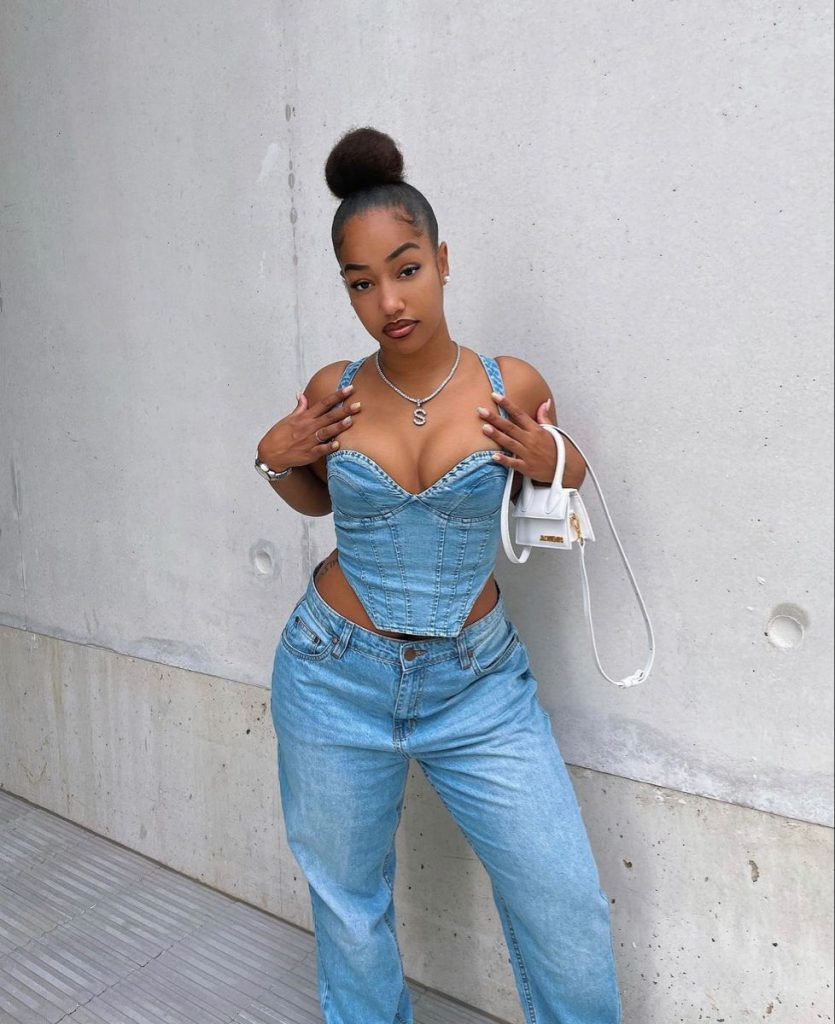 Flowy Dresses and Sneakers
Pairing a flowy dress with sneakers is a fantastic way to create an unexpected juxtaposition. Opt for dresses in vibrant colors or bold patterns and pair them with chunky sneakers for a trendy and comfortable outfit.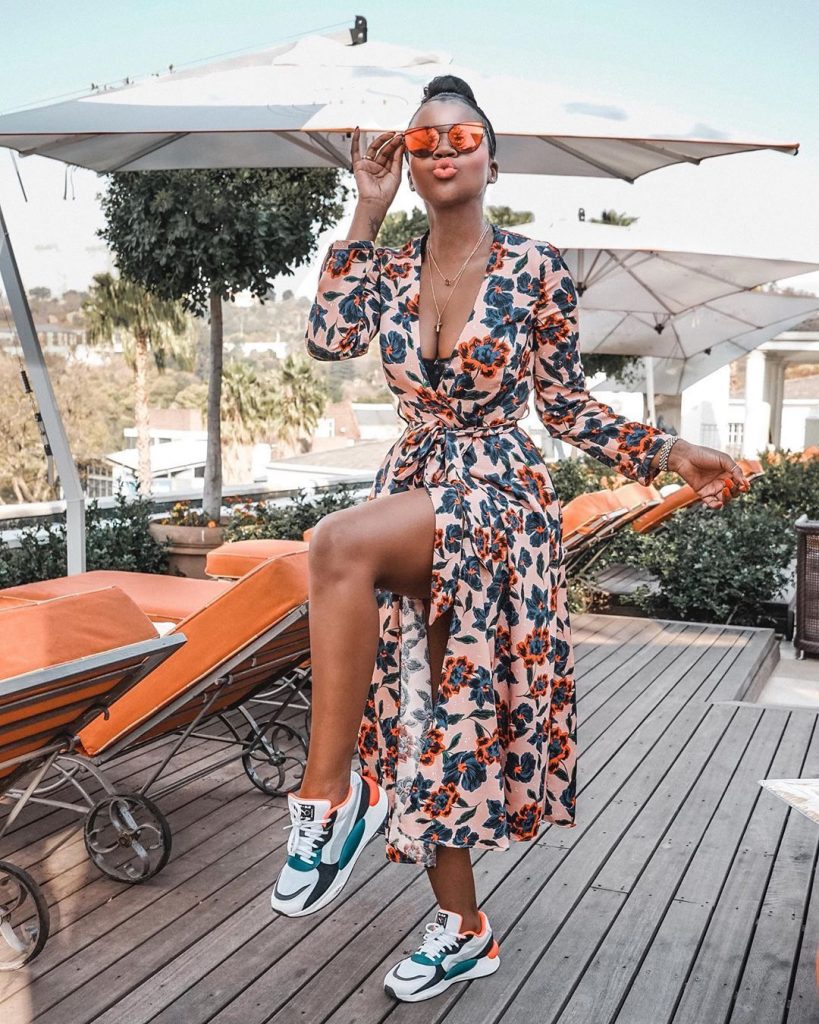 Crop Tops and High-Waisted Skirts
Crop tops and high-waisted skirts are a winning combination for a chic streetwear look. Show off your midriff while maintaining a stylish edge. Experiment with different textures and prints to add visual interest to your outfit.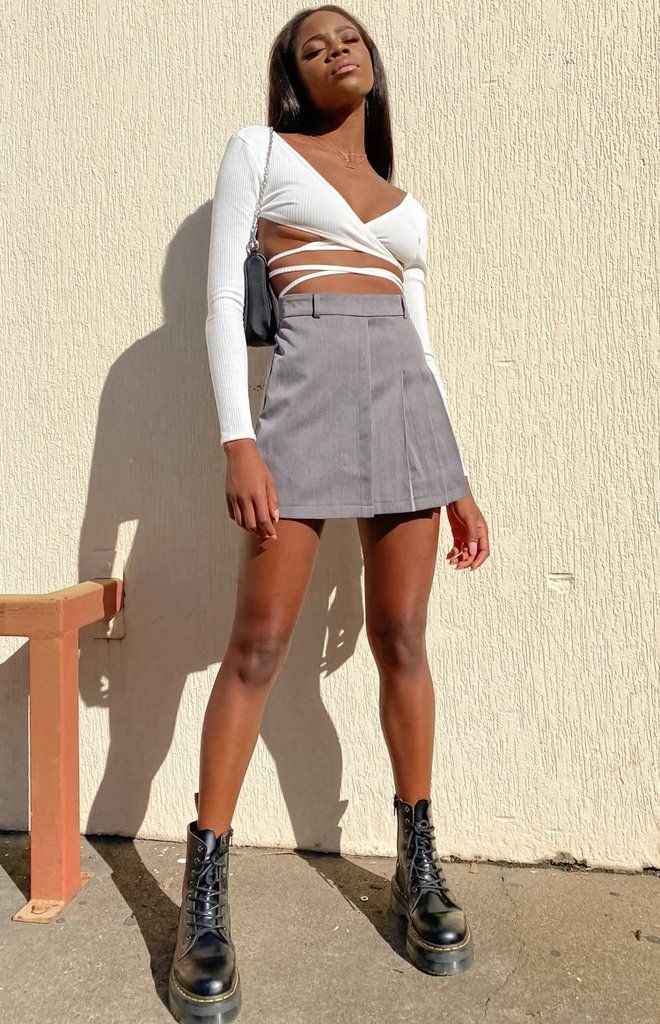 Oversized Blazers and Biker Shorts
Oversized blazers and biker shorts make for a fashion-forward streetwear ensemble. The contrast between the structured blazer and the sporty biker shorts creates an effortlessly cool vibe. Complete the look with a pair of ankle boots or sneakers.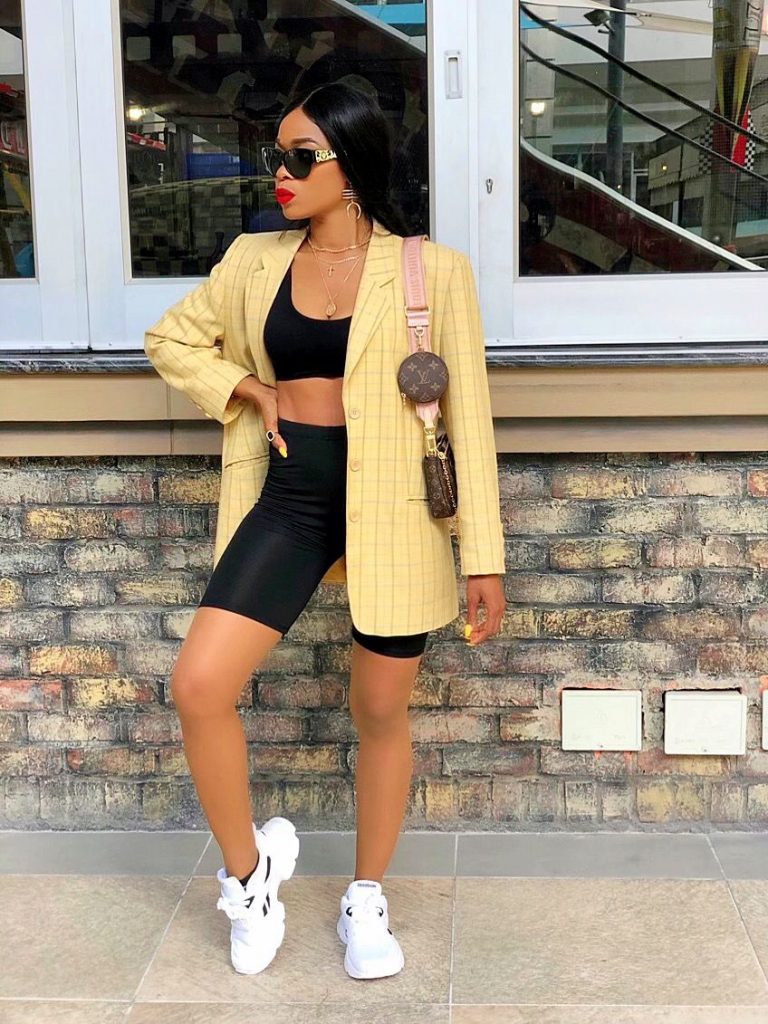 Mixing Prints and Patterns
Streetwear allows you to experiment with mixing prints and patterns to create unique and eye-catching outfits. Combine animal prints, stripes, or checks to add visual depth and intrigue to your ensemble. Remember to balance the prints with solid-colored pieces to avoid overwhelming the overall look.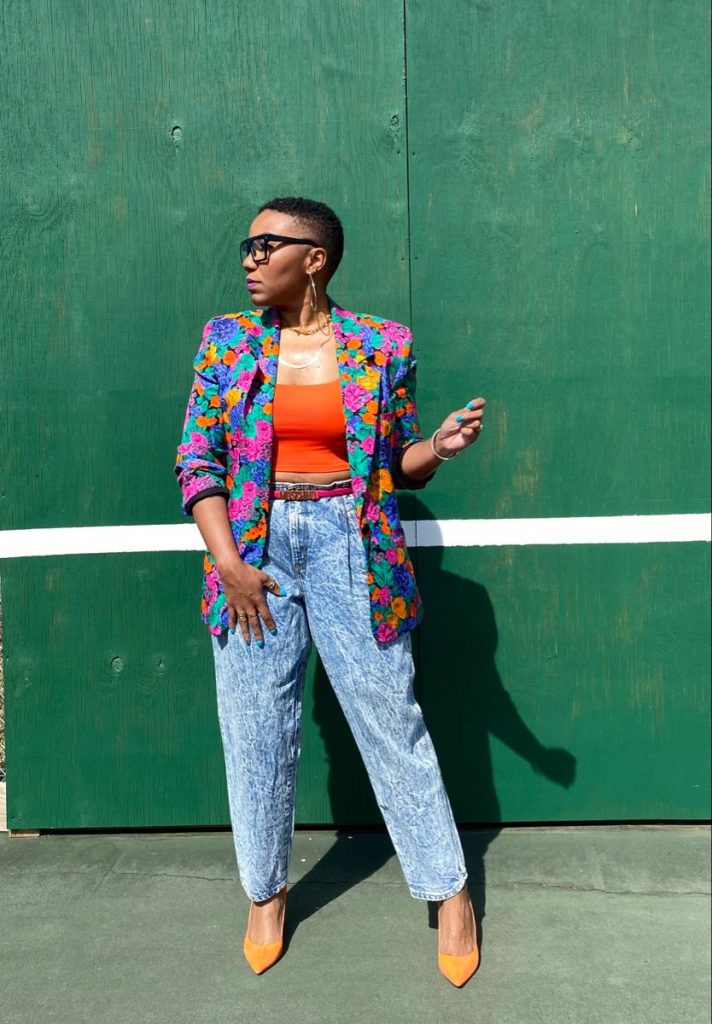 Streetwear for Different Occasions
Streetwear is incredibly versatile, allowing you to adapt your outfits to various occasions. Let's explore how you can incorporate streetwear into different aspects of your life.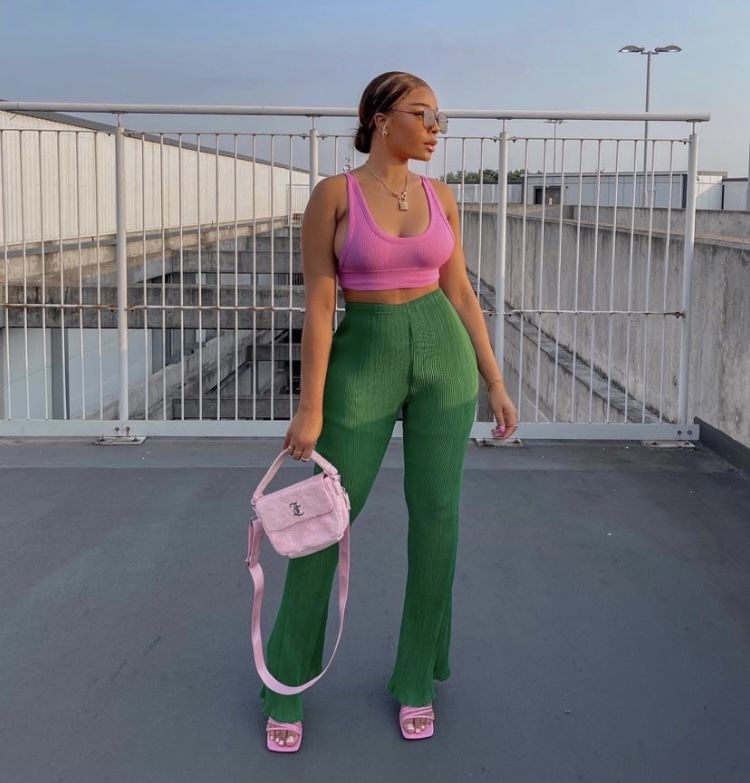 Casual Streetwear for Everyday Errands
Running errands doesn't mean you have to compromise on style. Opt for comfortable streetwear essentials like joggers, graphic tees, and sneakers. Add a crossbody bag or backpack for a practical yet fashionable touch.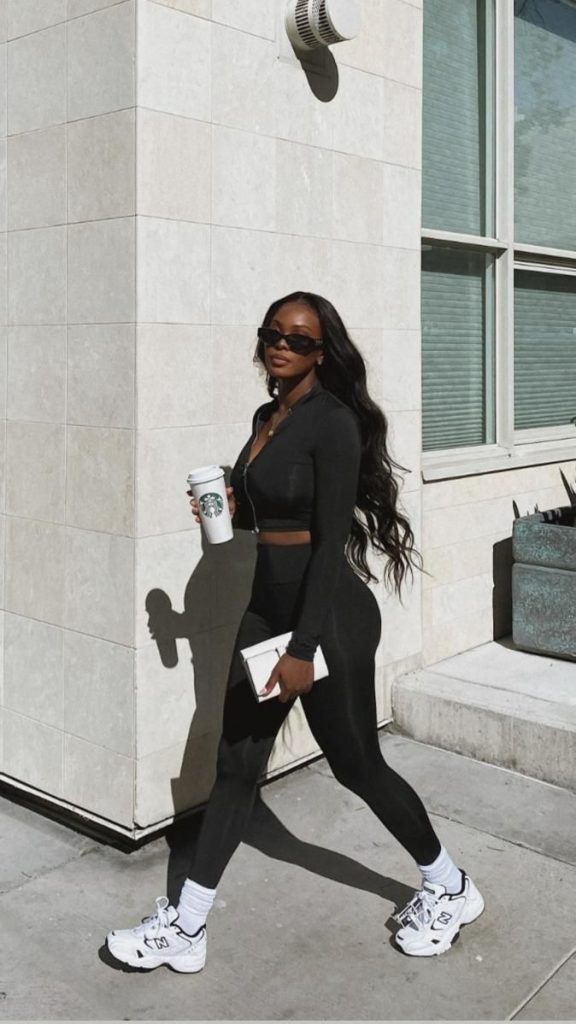 Streetwear for Night Outs and Parties
Turn heads at night outs and parties with standout streetwear looks. Experiment with statement dresses, bold accessories, and striking footwear. Don't be afraid to push the boundaries and express your unique style.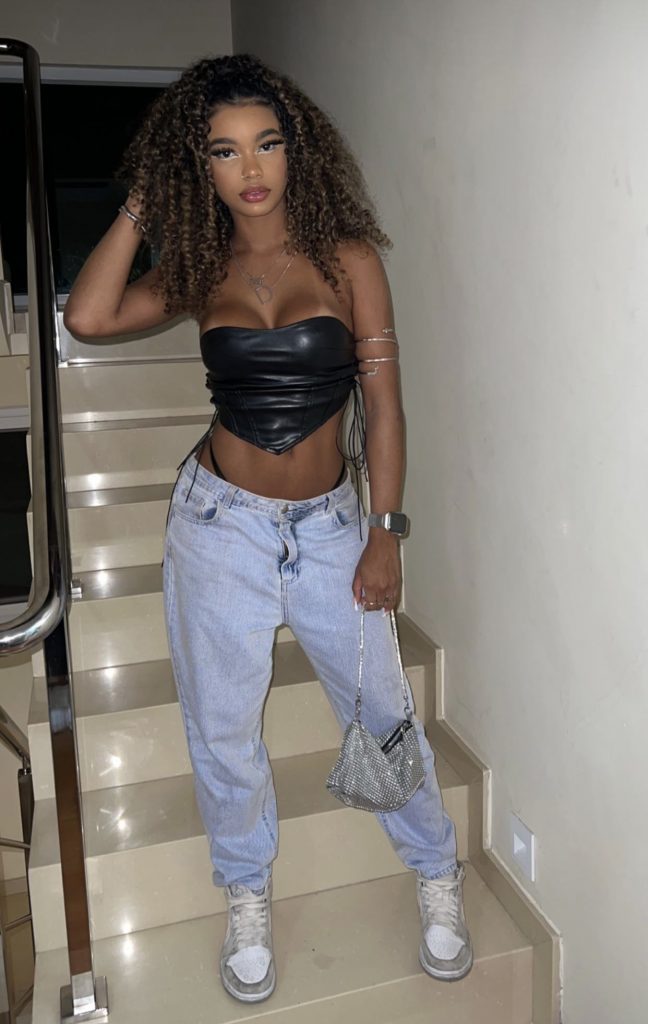 Streetwear for Work or Business Casual Events
You can incorporate streetwear elements into your work attire while maintaining a professional look. Pair tailored pants with a graphic blouse and top it off with a blazer for a sophisticated streetwear-inspired ensemble. Opt for sleek sneakers or ankle boots for a comfortable yet polished finish.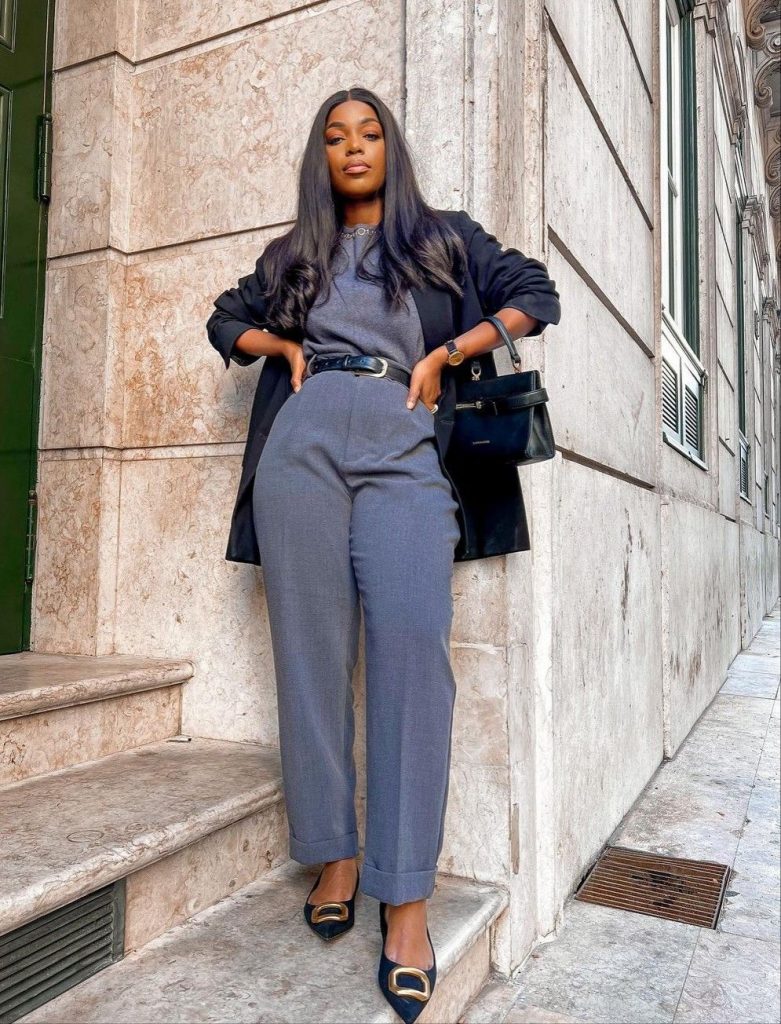 Streetwear for Fitness and Active Lifestyle
Streetwear meets activewear in this category. Embrace the athleisure trend by combining sporty pieces like leggings, sports bras, and windbreakers with streetwear staples. Look for brands that offer functional yet stylish activewear options.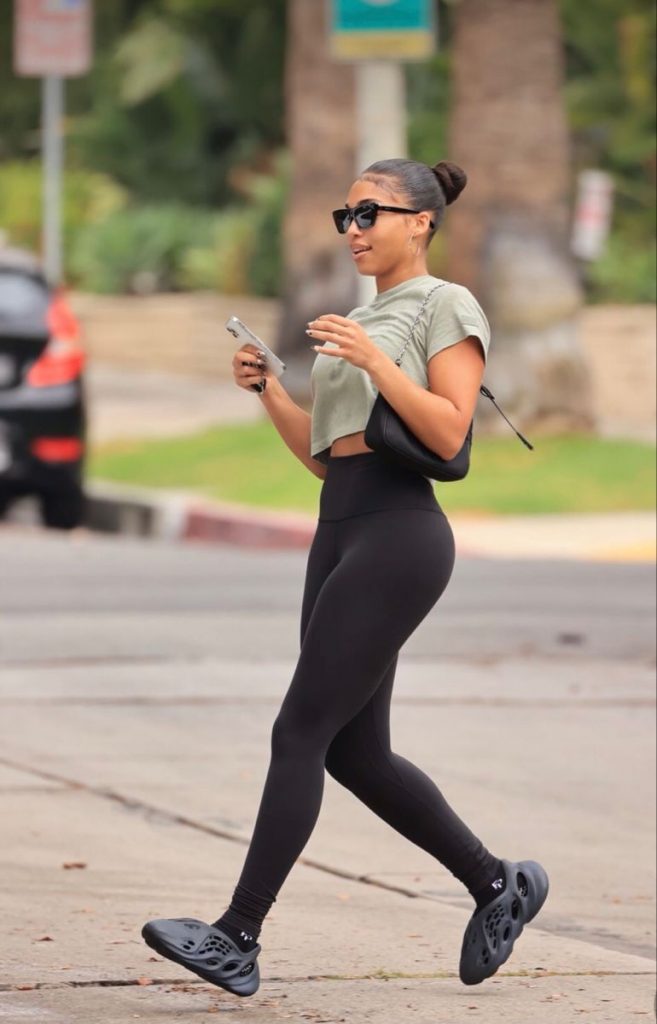 Embracing Streetwear Trends: Colors and Patterns
To stay on-trend with streetwear fashion, it's essential to incorporate the latest colors and patterns into your outfits. Let's explore some popular trends in streetwear.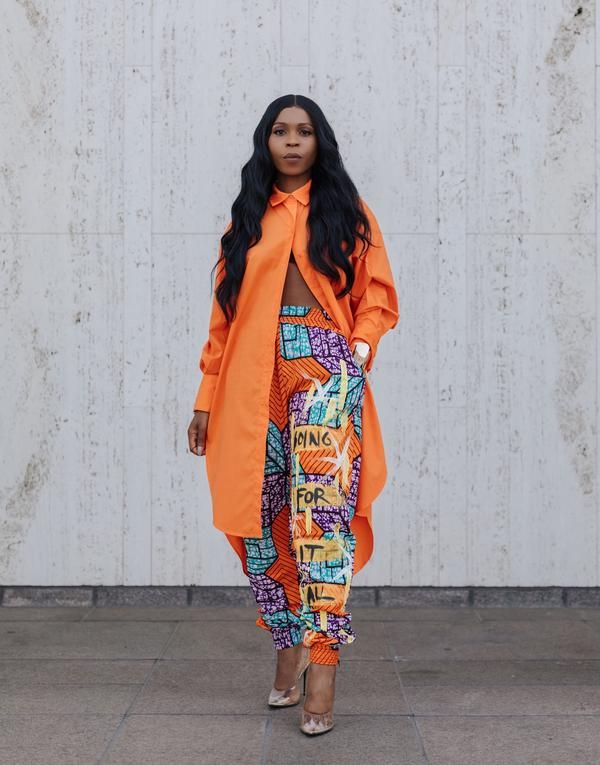 Monochromatic Vibes with Black Streetwear
Black is a classic and versatile color that never goes out of style. Embrace monochromatic looks by layering different shades of black for a sleek and edgy appearance. Experiment with different textures to add visual interest.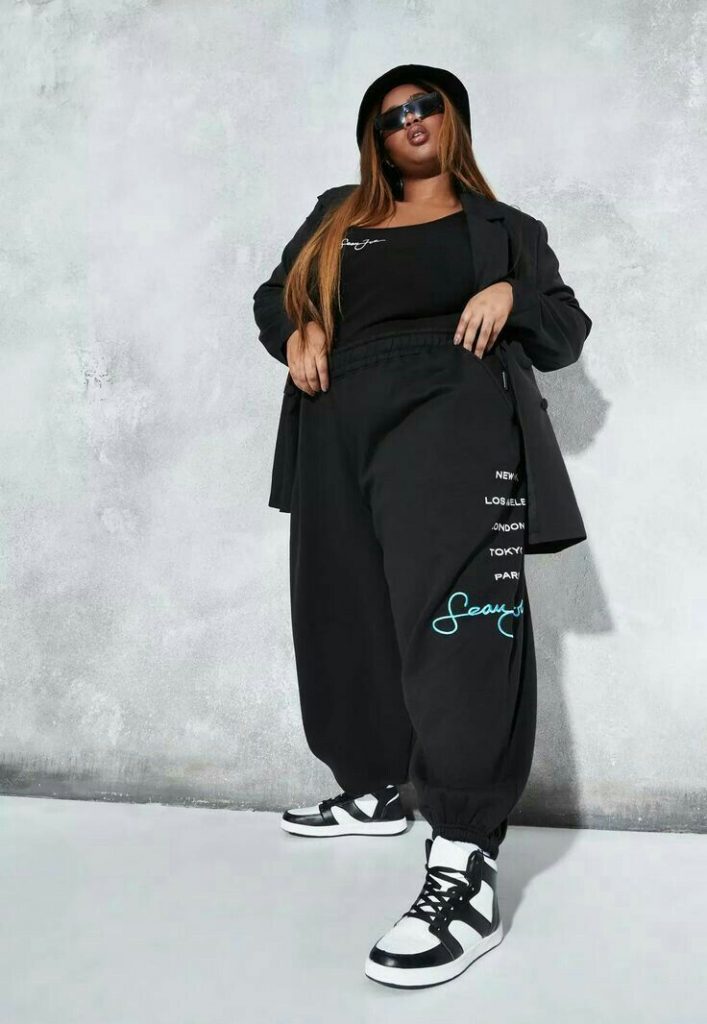 Animal Prints: Unleash Your Inner Wild Side
Animal prints continue to dominate the fashion scene, and streetwear is no exception. Incorporate leopard, zebra, or snakeskin prints into your outfits for a fierce and bold look. Opt for animal print jackets, pants, or accessories to make a statement.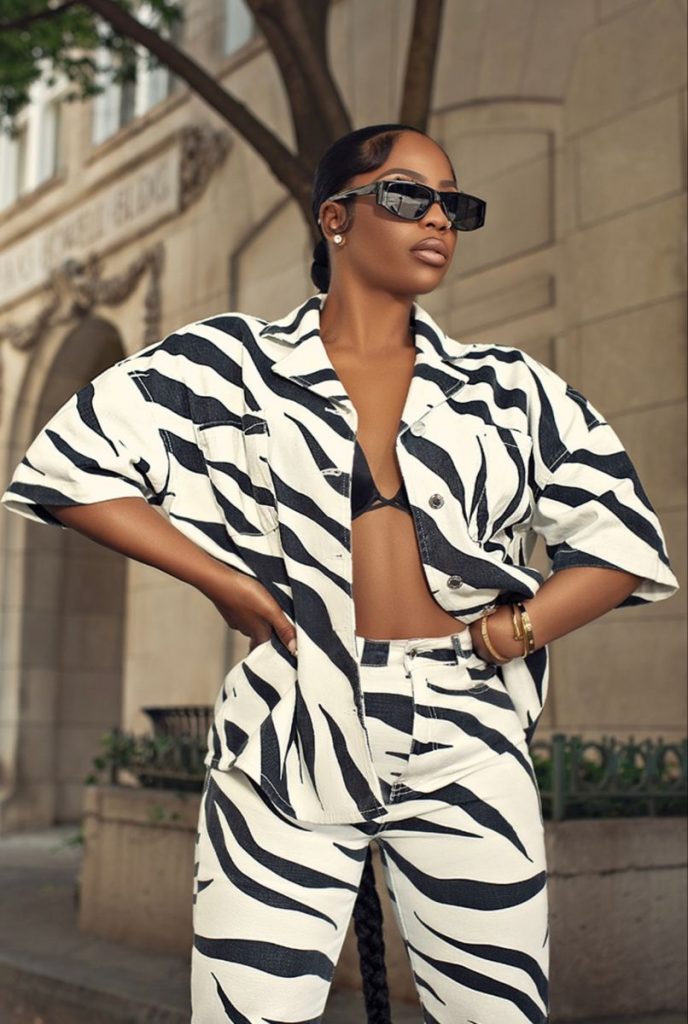 Tie-Dye: The Groovy Streetwear Trend
Tie-dye has made a comeback in recent years, bringing back the retro '70s vibes. Embrace this groovy trend by incorporating tie-dye t-shirts, hoodies, or even jeans into your streetwear wardrobe. Mix and match different colors to create a unique tie-dye masterpiece.