Fashion
Summer Night Out Outfits 2023 Ideas
Are you ready to make a stylish statement this summer? As the sun sets and the warm breeze fills the air, it's time to plan your perfect summer night outfits for 2023. Whether you're attending a rooftop party, enjoying a beach bonfire, or dancing the night away at an outdoor concert, your outfit plays a crucial role in setting the mood and ensuring you feel confident and comfortable. In this article, we'll provide you with a plethora of ideas and inspiration for your summer night outfits, keeping you at the forefront of fashion trends.
Dressing for Summer Nights
Summer nights can present a unique challenge when it comes to choosing the right outfit. The key is to strike a balance between style, comfort, and appropriateness for the occasion. Let's explore some versatile and trendy outfit ideas that will make you shine under the moonlight.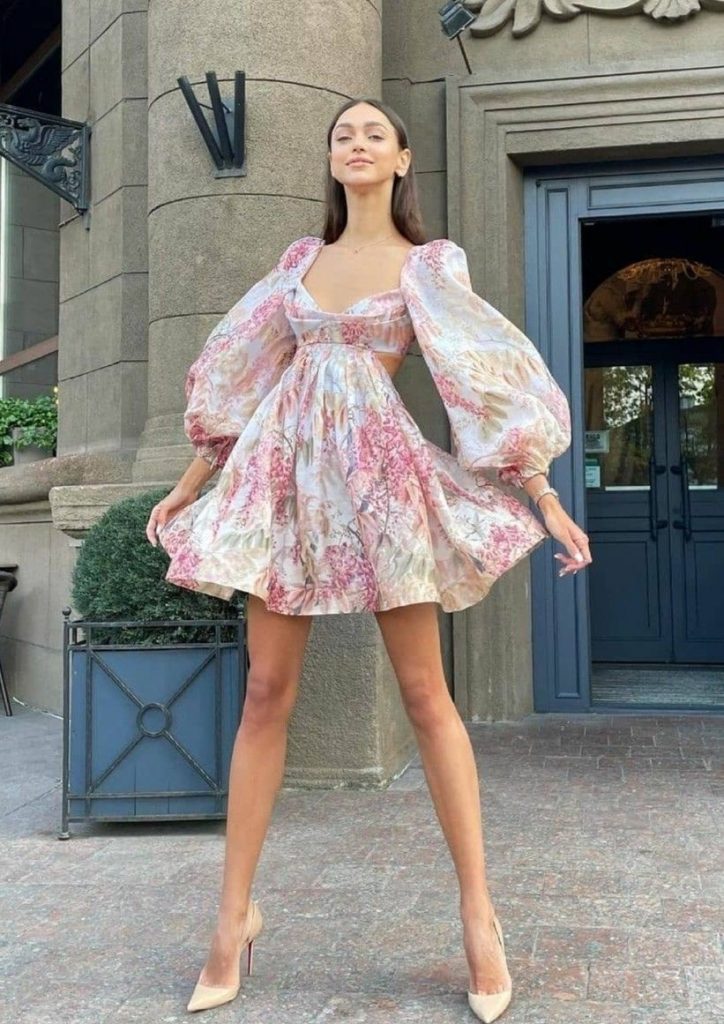 Casual Summer Night Outfits
For casual summer nights, opt for outfits that exude effortless chicness. A flowy sundress paired with comfortable sandals is a classic choice. Embrace bold prints and vibrant colors to reflect the joyful spirit of summer. If dresses aren't your preference, consider a trendy romper or jumpsuit. Complete your look with statement accessories such as oversized sunglasses or a straw hat.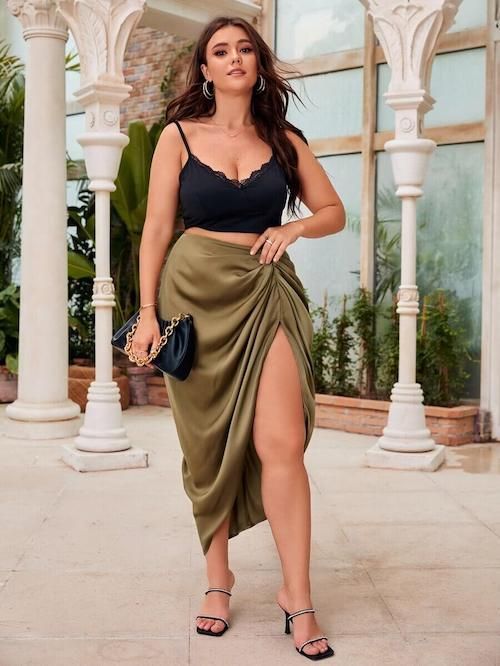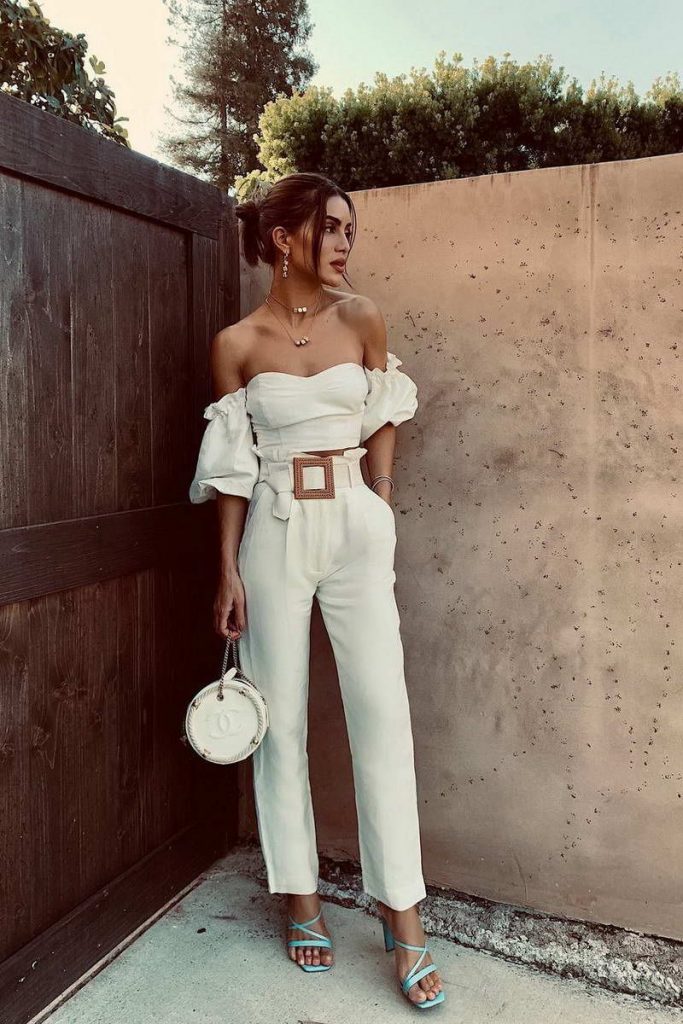 Dressy Summer Night Outfits
When the occasion calls for a dressier attire, you can't go wrong with a stunning maxi dress or a sleek cocktail dress. Choose fabrics that drape elegantly and allow your skin to breathe. Incorporate metallic accents or sequin embellishments for a touch of glamour. Pair your dress with strappy heels or embellished sandals to add a stylish flair.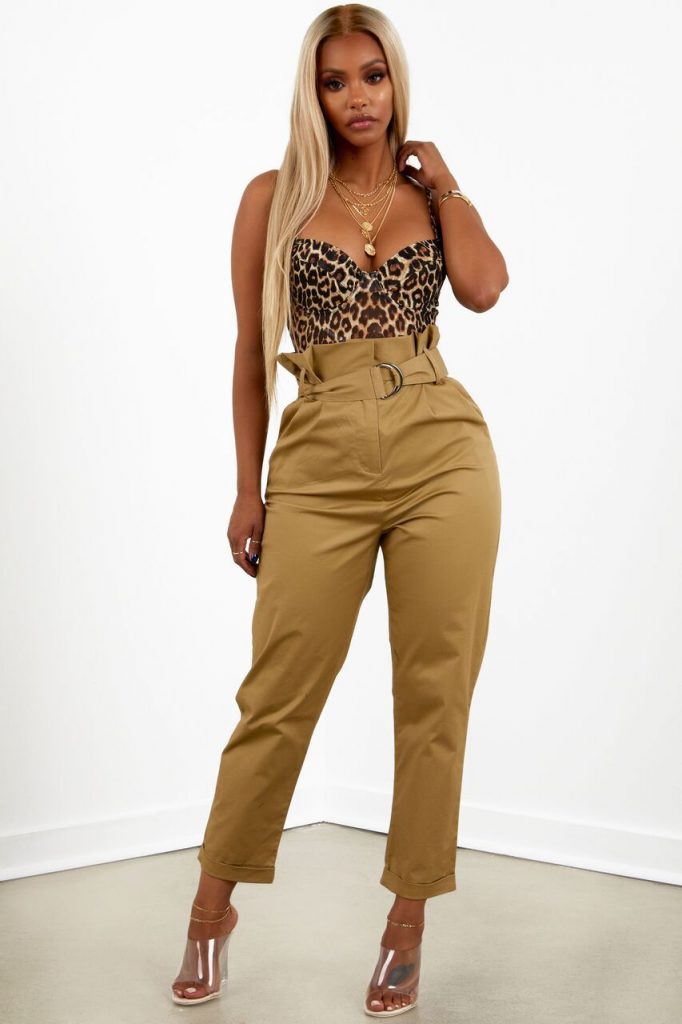 Summer Night Out Outfits for Specific Occasions
Different summer night occasions require distinct outfit choices. For a rooftop party, embrace the city's chic vibe by opting for a stylish jumpsuit or a tailored pantsuit paired with heels. If you're heading to a beach bonfire, a flowy maxi skirt or wide-leg pants with a breezy crop top will keep you comfortable and stylish. Attending an outdoor concert? Opt for a trendy graphic tee with high-waisted shorts and sneakers for a cool and effortless look.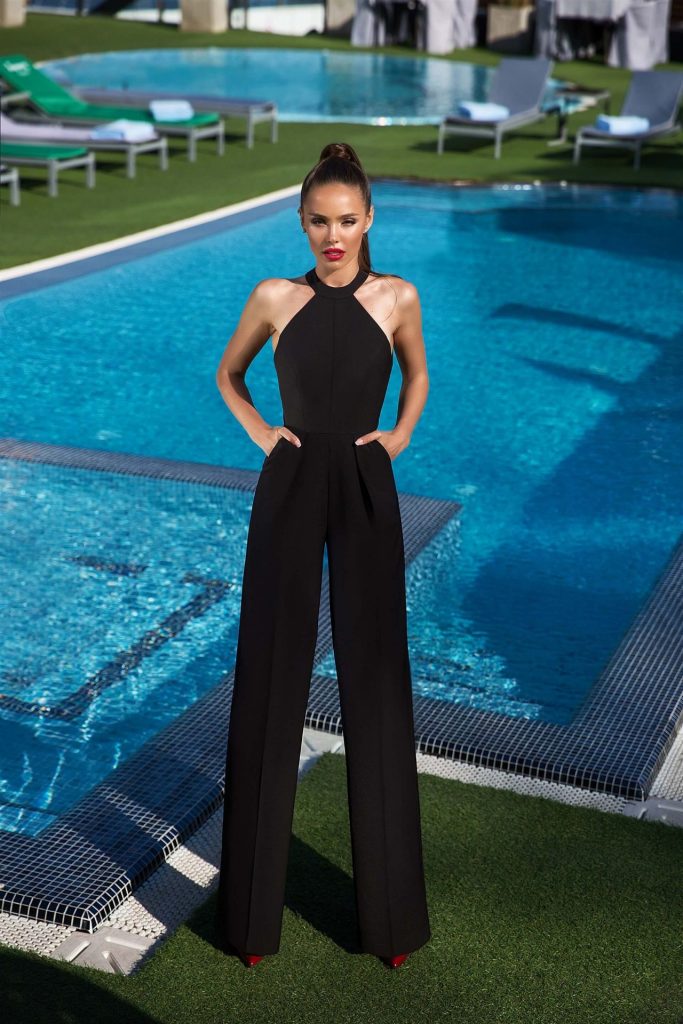 Colors and Patterns for Summer Night Outfits
Summer nights provide an opportunity to play with colors and patterns. Embrace vibrant hues such as coral, turquoise, or sunny yellow to make a bold statement. Florals, tropical prints, and bold stripes are all the rage in 2023. Don't be afraid to mix and match patterns for a unique and eye-catching ensemble. Remember to consider your skin tone and personal preferences when choosing colors and patterns that make you feel fabulous.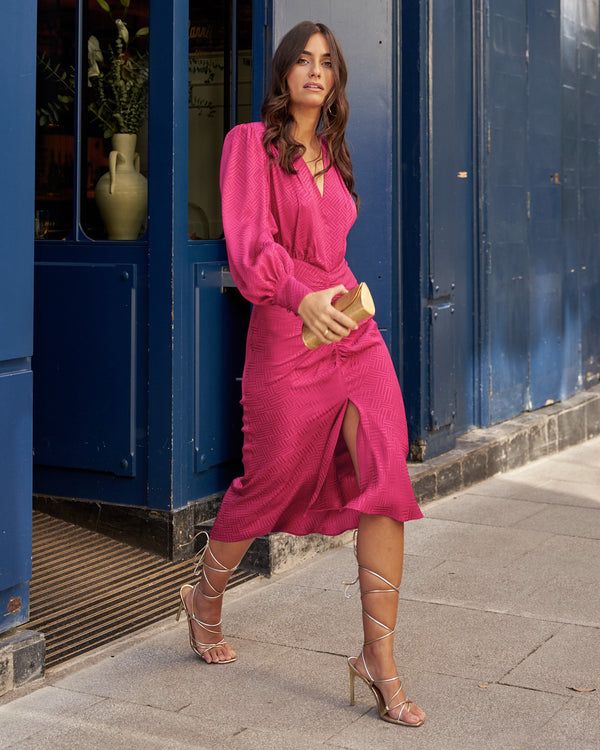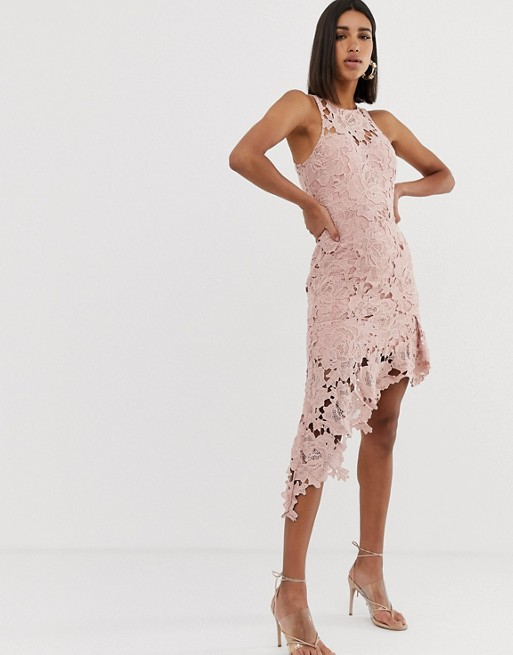 Hairstyles and Makeup Tips
Complete your summer night look with a captivating hairstyle and makeup that enhances your natural beauty. Opt for loose beach waves or a sleek high ponytail for a touch of effortless elegance. Keep your makeup fresh and dewy by using lightweight products that let your skin breathe. Add a pop of color to your lips or eyes for a playful and glamorous touch.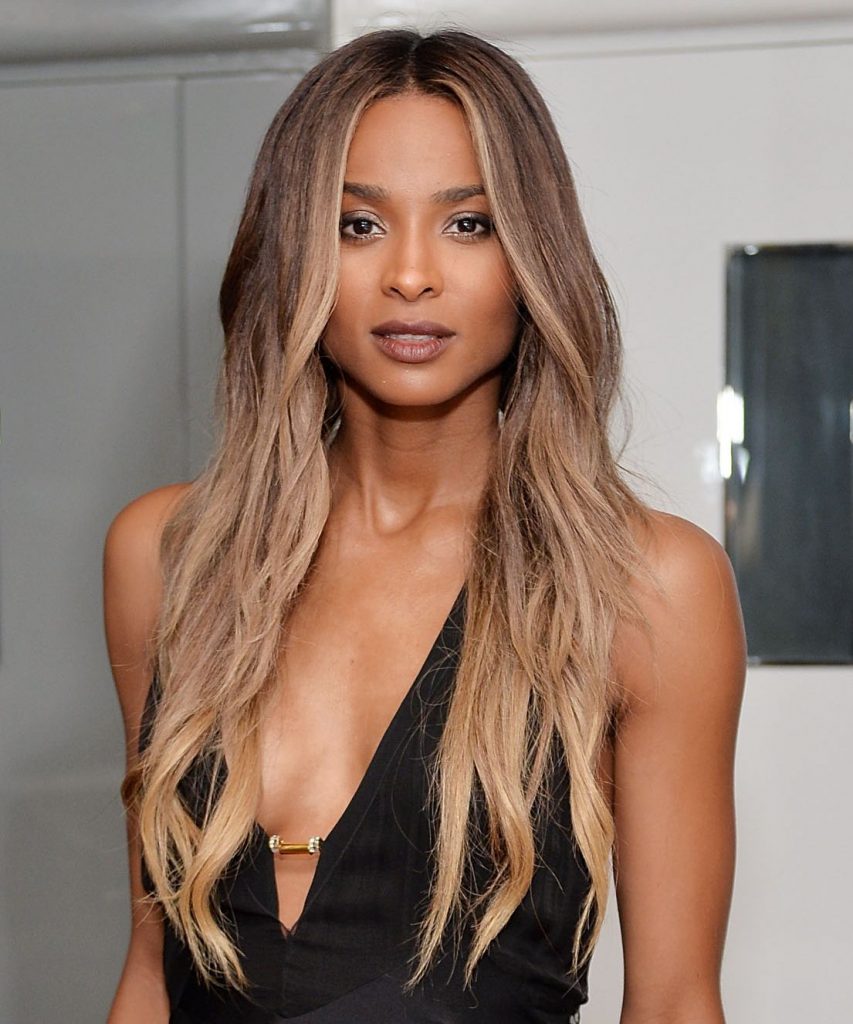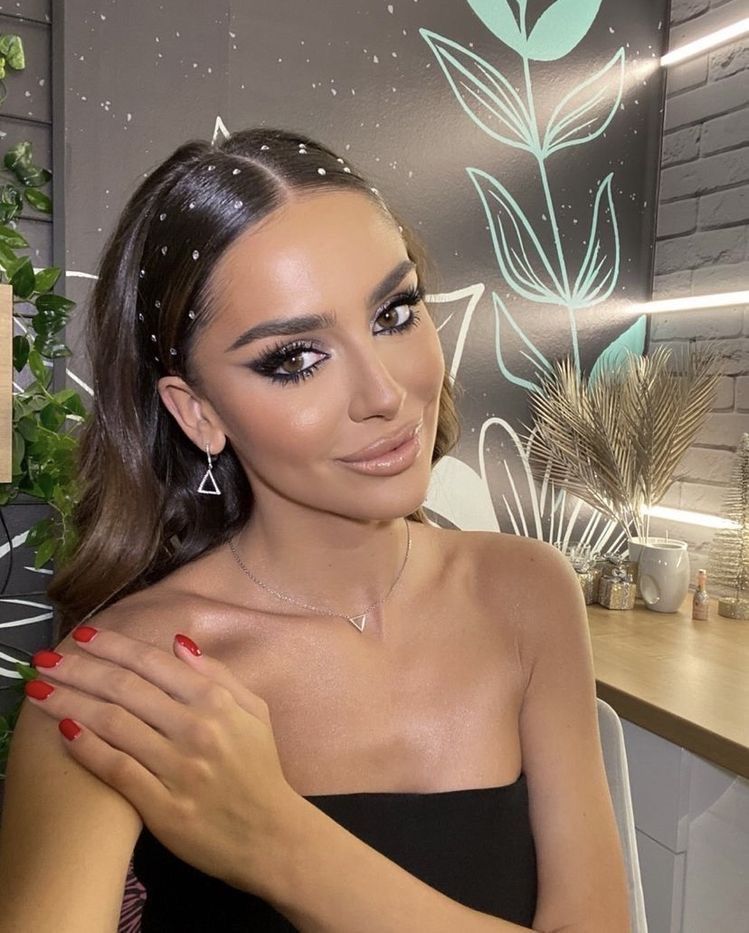 Footwear and Accessories
Choosing the right footwear is essential to complete your summer night outfit. For casual occasions, opt for strappy sandals or trendy sneakers. Elevate your dressy outfits with heeled sandals or wedges that provide both style and comfort. Don't forget to accessorize! Layer delicate necklaces, stack bracelets, or add a statement belt to elevate your overall look.
Fabrics and Fabrics to Avoid
When selecting fabrics for your summer night outfits, prioritize comfort and breathability. Opt for lightweight and natural fabrics like cotton, linen, or silk that allow air circulation. Avoid heavy or synthetic materials that may cause discomfort or excessive sweating, such as polyester. Choose fabrics that flow naturally and keep you cool throughout the night.
Style Tips for Plus-Size Individuals
Fashion knows no size limits, and plus-size individuals can rock summer night outfits with confidence and style. Embrace flattering silhouettes like wrap dresses, A-line skirts, or wide-leg pants that accentuate your curves in all the right ways. Don't shy away from bold patterns or vibrant colors. Remember, the key is to feel comfortable and confident in your own skin.
Care and Maintenance of Summer Night Outfits
To ensure your summer night outfits stay in top shape, proper care and maintenance are essential. Follow the garment's care instructions to avoid damaging delicate fabrics or embellishments. When storing your outfits, choose a cool and dry location, and consider using garment bags to prevent dust or moths. Regularly inspect your outfits for any loose threads or minor repairs that need attention.
Where to Find Summer Night Outfit Inspiration
If you're seeking inspiration for your summer night outfits, look no further than online platforms and fashion influencers. Follow style bloggers on social media platforms like Instagram or Pinterest to discover the latest trends and outfit ideas. Fashion magazines and local fashion events are also excellent sources of inspiration. Remember, don't be afraid to put your unique twist on the outfits you see and make them your own.
Budget-Friendly Summer Night Outfits
Stylish summer night outfits don't have to break the bank. With a little creativity and resourcefulness, you can achieve a fabulous look without spending a fortune. Explore thrift stores or online marketplaces for hidden gems and pre-loved pieces. Consider DIY projects like upcycling or customizing existing garments to create unique and budget-friendly outfits. Remember, fashion is about expressing yourself, and creativity knows no price tag.
Sustainable and Ethical Summer Night Outfits
In the age of sustainability, making conscious fashion choices is more important than ever. When planning your summer night outfits, consider incorporating sustainable and ethical fashion practices. Look for brands that prioritize eco-friendly materials, fair trade, and ethical production processes. Support initiatives promoting upcycling, recycling, or circular fashion. By choosing sustainable options, you not only look good but also contribute to a better future for the planet.