Fashion
White Dress Summer 2023 14 Ideas
Summer is the perfect time to embrace light and airy fashion choices, and what better way to do it than with a stunning white dress? White dresses have always been a staple for summer, exuding elegance, freshness, and versatility. Whether you're attending a casual daytime gathering or a formal evening event, a white dress can effortlessly elevate your style and keep you looking chic and comfortable. In this article, we will explore some exciting white dress ideas for summer 2023, along with tips on how to choose the right fabric, accessorize, and maintain your white dresses.
Importance of White Dresses in Summer
White dresses have a special place in summer fashion for several reasons. Firstly, white is a color that reflects sunlight rather than absorbing it, making it a perfect choice for hot summer days. The light color helps keep you cool and prevents overheating. Additionally, white dresses evoke a sense of freshness and purity, aligning perfectly with the vibrant and joyful atmosphere of summer. They also create a blank canvas for accessorizing, allowing you to experiment with different styles and colors.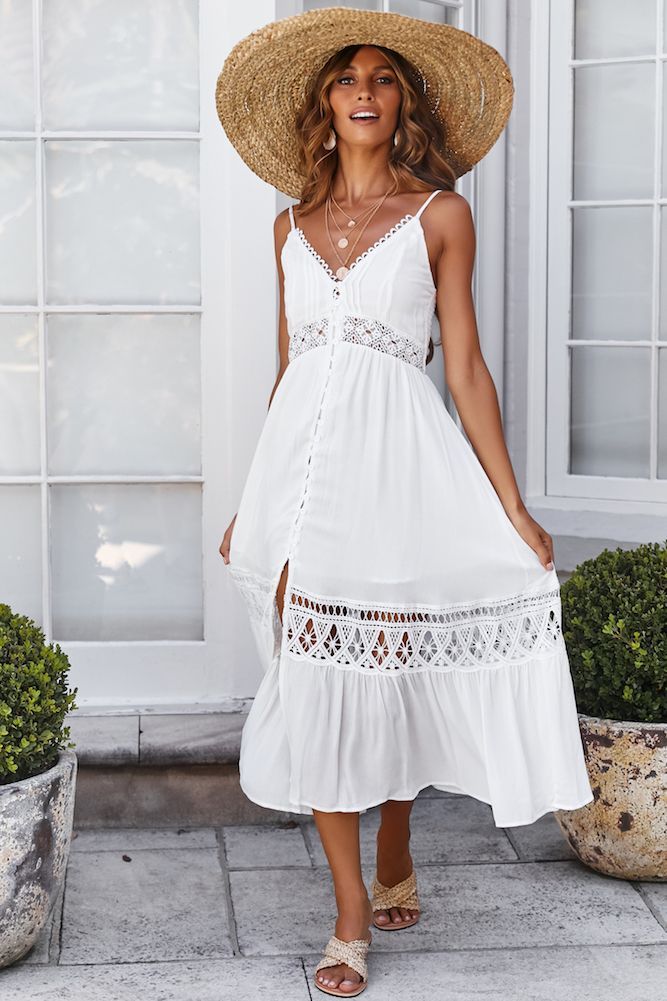 Trending Styles for Summer 2023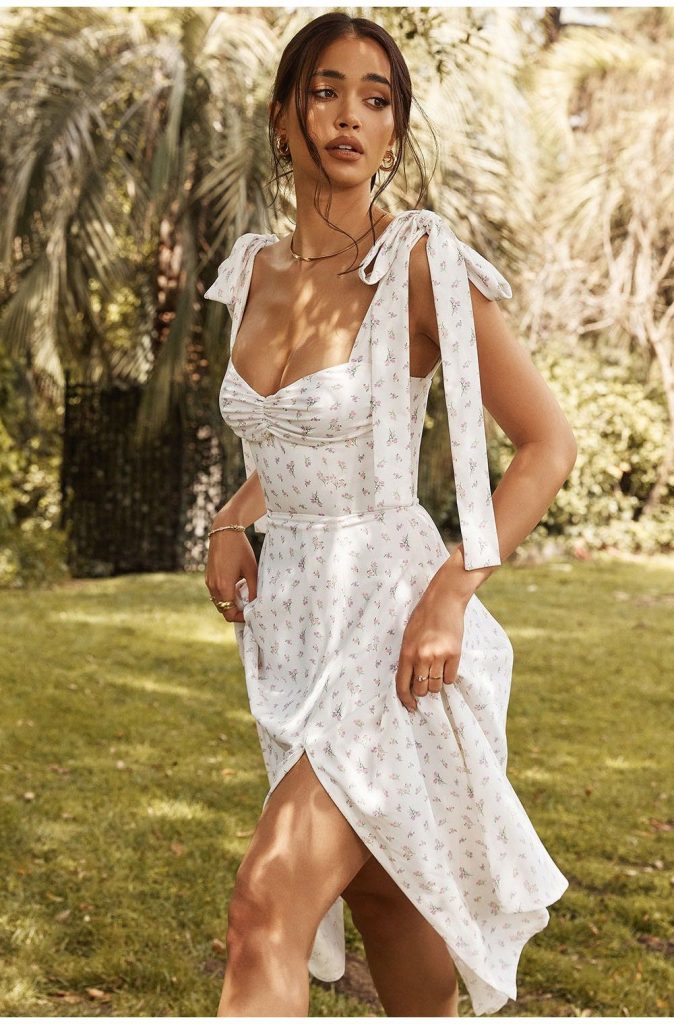 Mini White Dresses
Mini white dresses are a classic choice for summer, offering a flirty and playful vibe. In summer 2023, expect to see mini dresses with unique details such as ruffles, cutouts, and lace embellishments. These dresses are perfect for casual outings, beach days, or even as a stylish cover-up over your swimsuit.
Maxi White Dresses
For a more sophisticated and elegant look, maxi white dresses are the way to go. Flowy and graceful, these dresses create a sense of effortless glamour. Look for maxi dresses with bohemian-inspired prints, embroidery, or delicate lace accents. They are ideal for garden parties, outdoor weddings, or romantic evening strolls.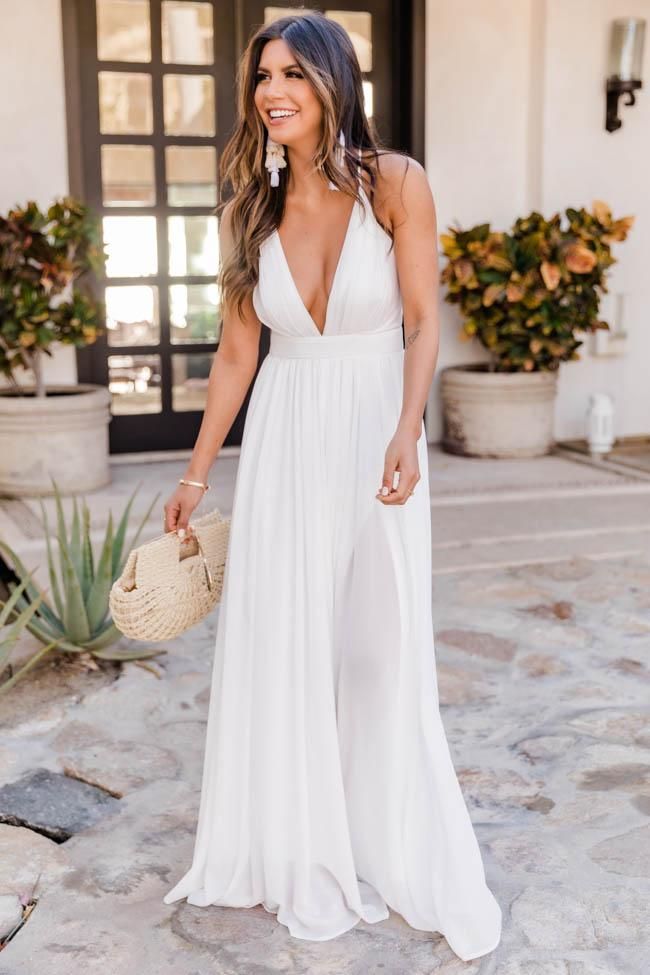 Boho-inspired White Dresses
Boho-inspired white dresses are set to make a statement in summer 2023. These dresses feature relaxed silhouettes, lightweight fabrics, and intricate details such as crochet, tassels, or fringe. They are perfect for embracing a carefree and bohemian aesthetic, whether you're attending a music festival or exploring a tropical destination.
Choosing the Right Fabric
When selecting a white dress for summer, it's important to consider the fabric to ensure comfort and breathability. Opt for natural fabrics like cotton, linen, or chambray, as they allow better airflow and prevent sweat accumulation. These fabrics also have a relaxed and effortless look that suits the summer vibe perfectly.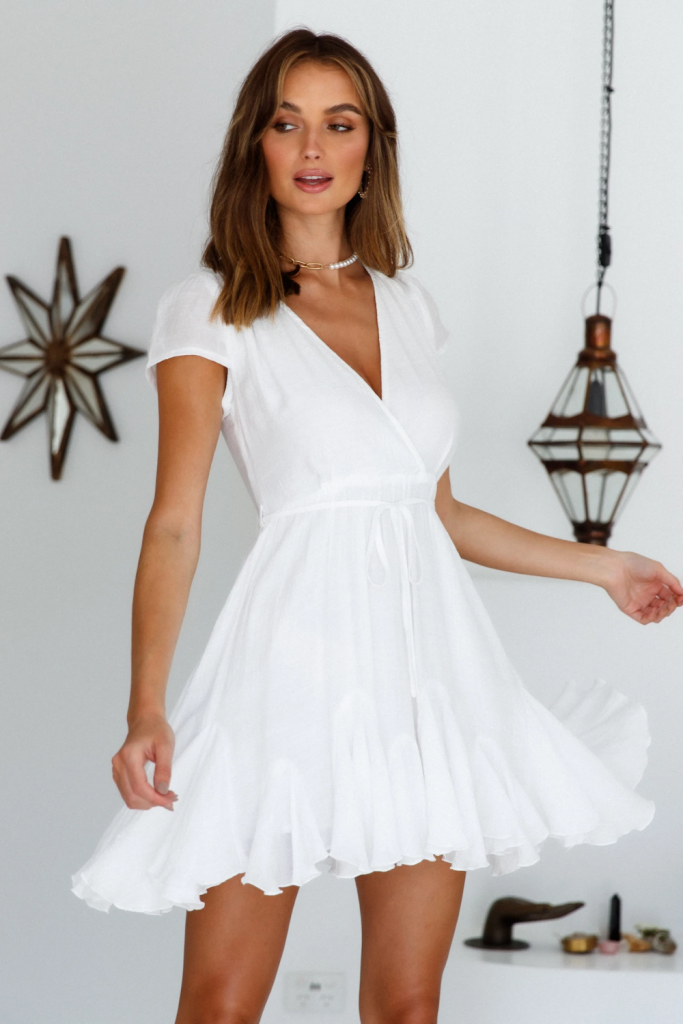 Accessorizing White Dresses
Accessorizing plays a crucial role in enhancing the overall look of your white dress. Here are some key accessories to consider: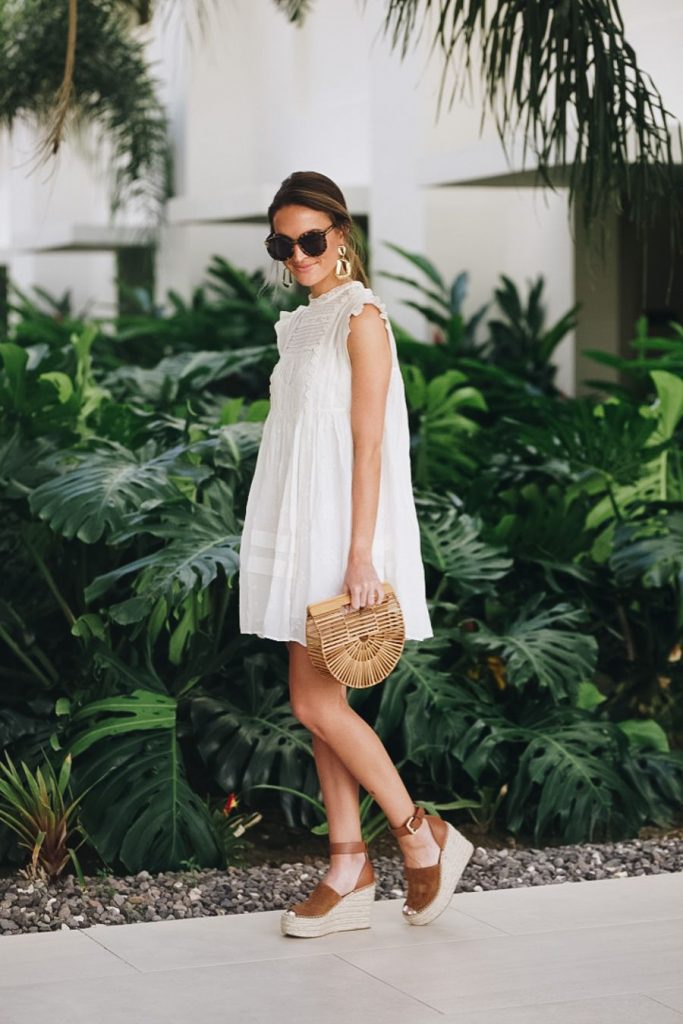 Shoes and Sandals
Pair your white dress with the right shoes and sandals to complete your summer look. For a casual daytime outfit, opt for comfortable and stylish options such as white sneakers, espadrilles, or strappy sandals. If you're dressing up for a special occasion, consider elegant heels or wedges that complement the style and length of your dress.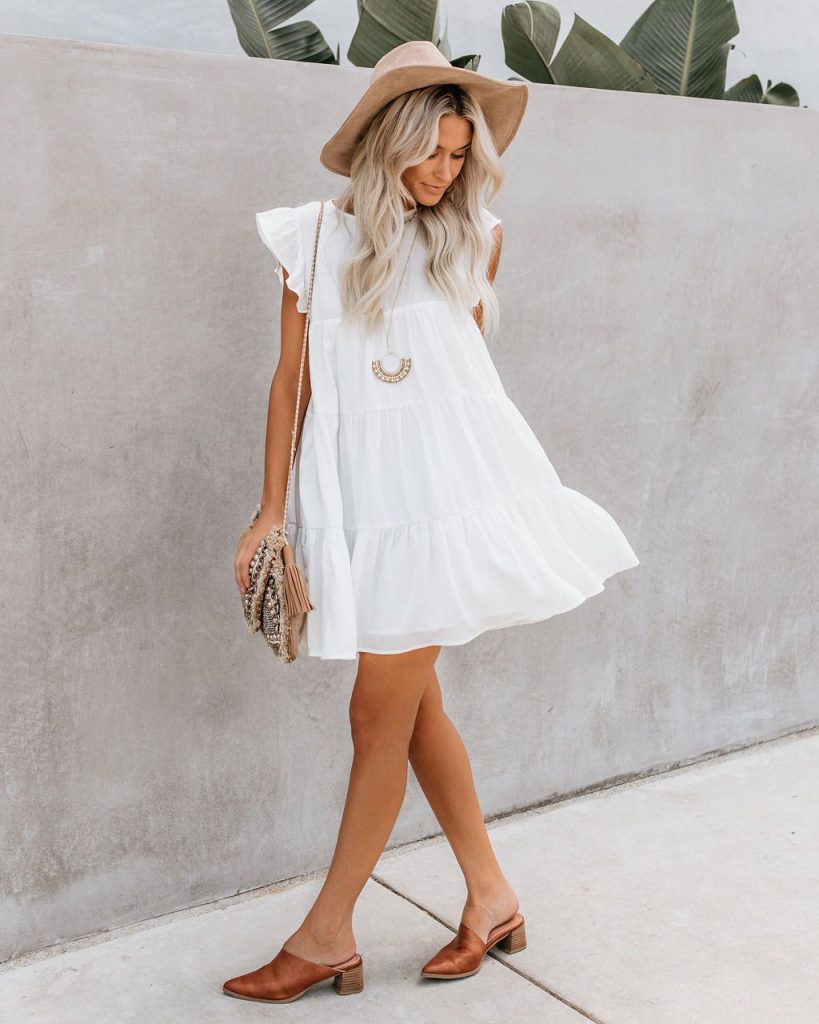 Jewelry
Jewelry can add a touch of glamour and personality to your white dress ensemble. For a minimalist look, opt for delicate gold or silver accessories such as dainty necklaces, hoop earrings, or stackable rings. If you want to make a bolder statement, consider vibrant statement pieces like chunky bracelets or colorful statement earrings. Don't be afraid to mix and match different jewelry pieces to create a unique and personalized look.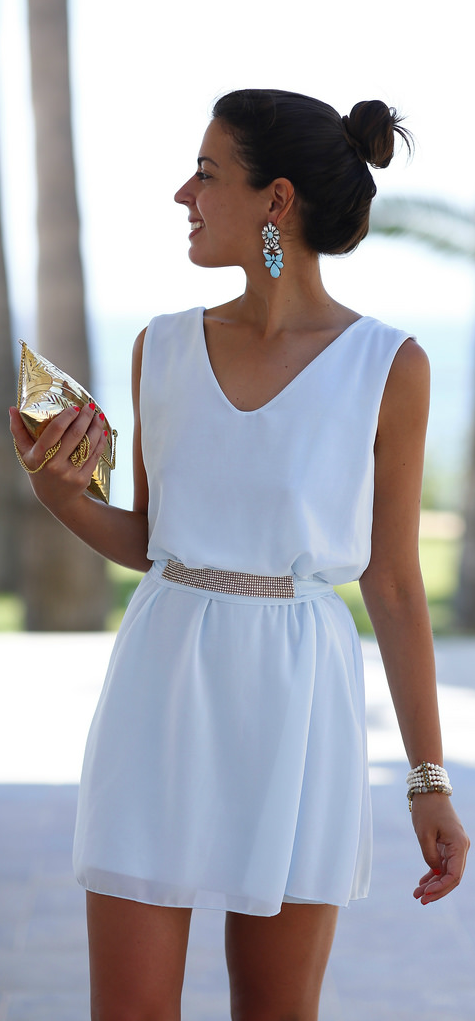 Hats and Sunglasses
In addition to providing protection from the sun, hats and sunglasses can add a stylish and fashionable touch to your white dress outfit. Wide-brimmed straw hats are perfect for beach days and picnics, while fedoras or floppy hats can elevate your casual daytime look. Choose sunglasses that flatter your face shape and complement your dress style. Whether you prefer oversized frames or retro-inspired cat-eye glasses, find a pair that adds a touch of chic to your overall appearance.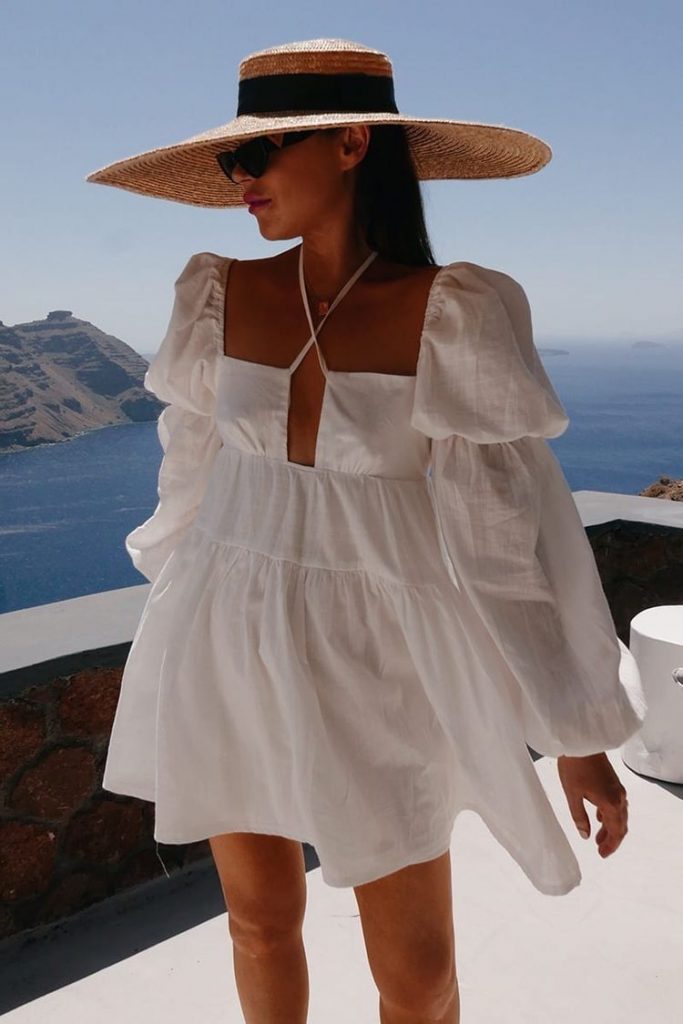 White Dresses for Different Occasions
White dresses are incredibly versatile and can be styled for various occasions. Here are some ideas on how to wear them for different events: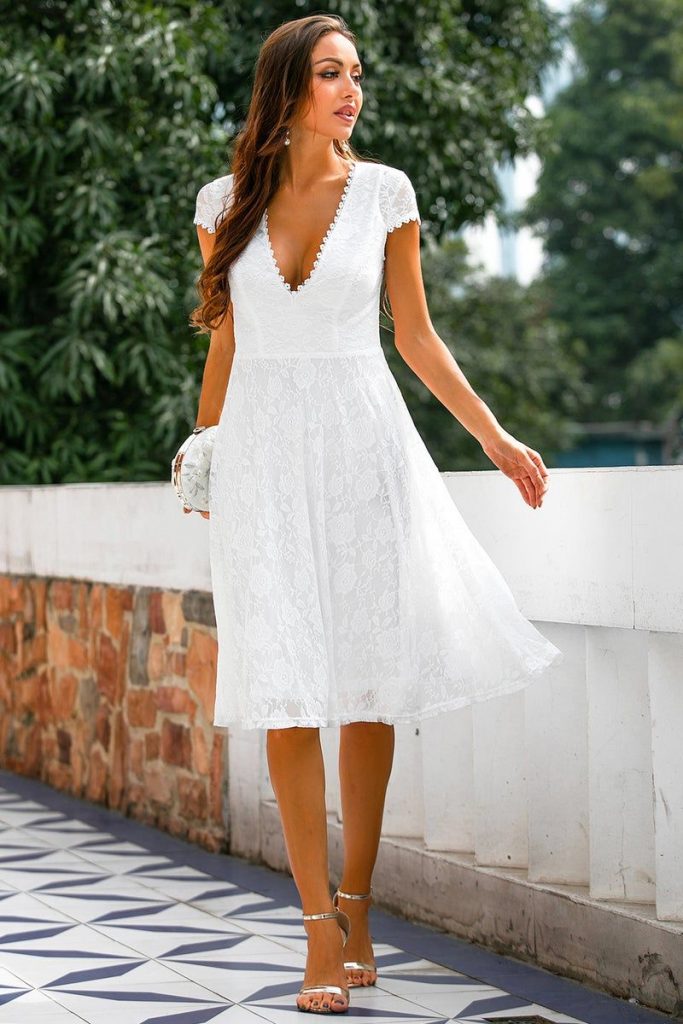 Casual Daytime Look
For a casual daytime look, opt for a breezy white sundress paired with flat sandals or sneakers. Add a denim jacket or a lightweight cardigan for layering during cooler evenings. Accessorize with a straw tote bag and a wide-brimmed hat for a beachy vibe. This outfit is perfect for brunches, shopping trips, or outdoor gatherings with friends.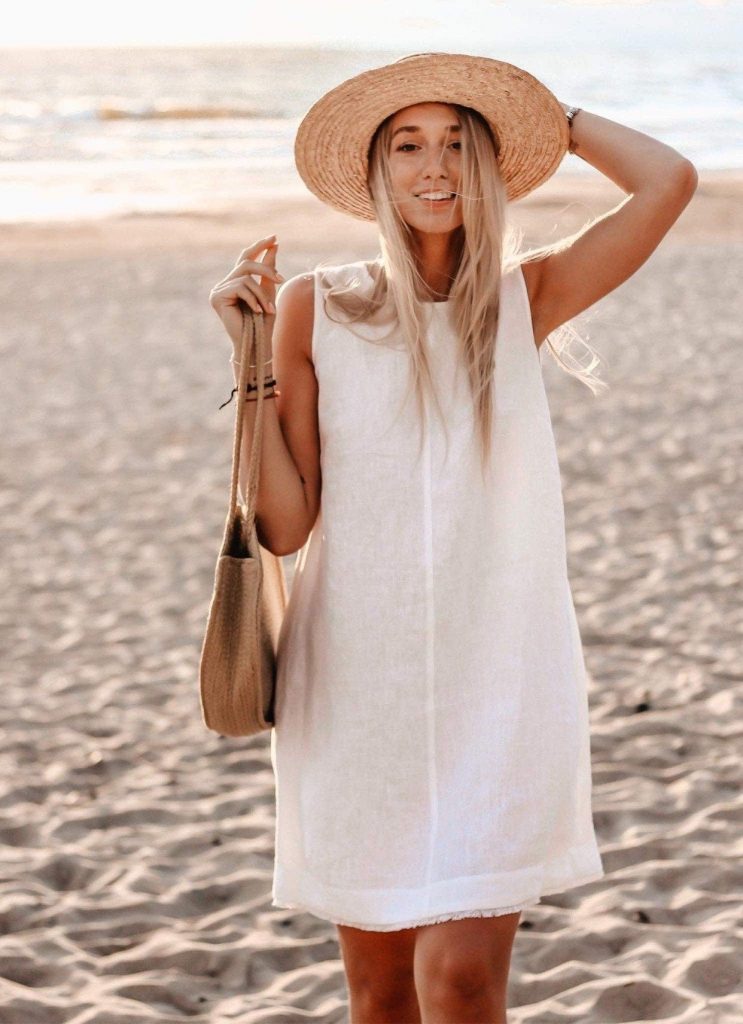 Evening and Formal Events
When attending an evening or formal event, choose a white dress with elegant details such as lace, sequins, or a flowy silhouette. Pair it with high heels, statement jewelry, and a clutch or evening bag. Consider a sleek updo or loose waves for your hairstyle, and opt for a smoky eye or a bold lip color to complete the sophisticated look. Whether it's a wedding reception or a gala, a white dress can make a memorable statement.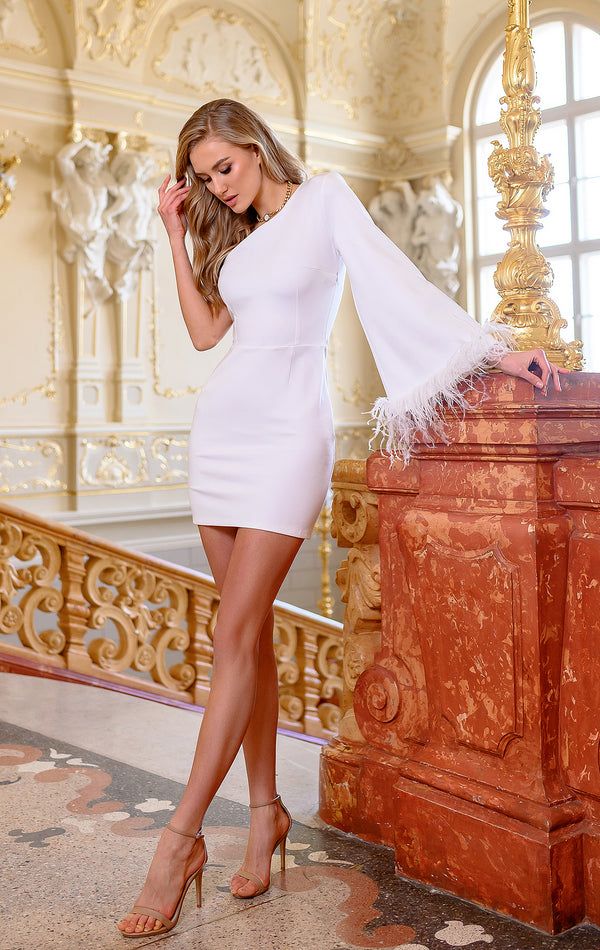 Care and Maintenance Tips
To keep your white dresses looking fresh and pristine throughout the summer, follow these care and maintenance tips:
Read the care label and follow the specific instructions for washing and drying your white dress.
Treat any stains promptly by using a mild detergent or stain remover.
Consider using a whitening agent or laundry booster to keep your white dress bright.
Hang your dress to dry or use a low-heat setting in the dryer to prevent shrinkage or damage.
Store your white dress in a cool, dry place to avoid discoloration or yellowing over time.