Fashion
White Summer Outfits 2023 23 Ideas
Are you ready to embrace the upcoming summer season in style? White outfits are the perfect choice for a refreshing and chic look. Whether you're attending a beach party, going on vacation, or simply enjoying the sunny days, white summer outfits can elevate your fashion game. In this article, we will explore the trendiest white outfit ideas for both men and women, provide styling tips, and offer inspiration from celebrities and influencers. Get ready to rock the summer with your impeccable white ensemble!
Why Choose White for Summer?
When it comes to summer fashion, white outfits have always been a popular choice. There are several reasons why white is the go-to color for the warmest season of the year. Firstly, white reflects sunlight, which helps to keep you cool and comfortable even in scorching temperatures. Additionally, white symbolizes purity, freshness, and simplicity, perfectly capturing the essence of the summer season.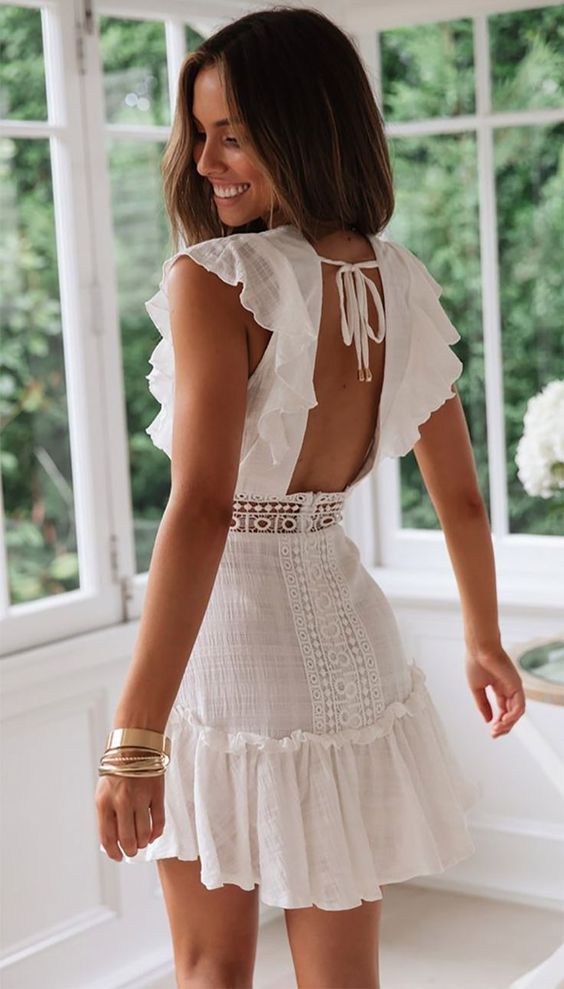 White Summer Outfit Ideas for Women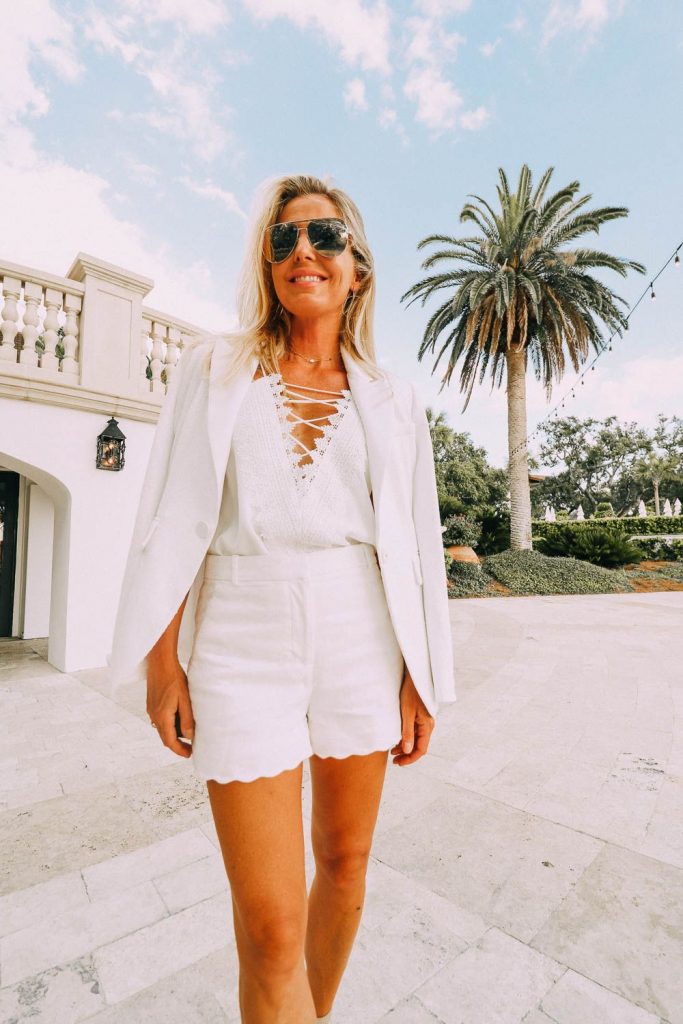 Dresses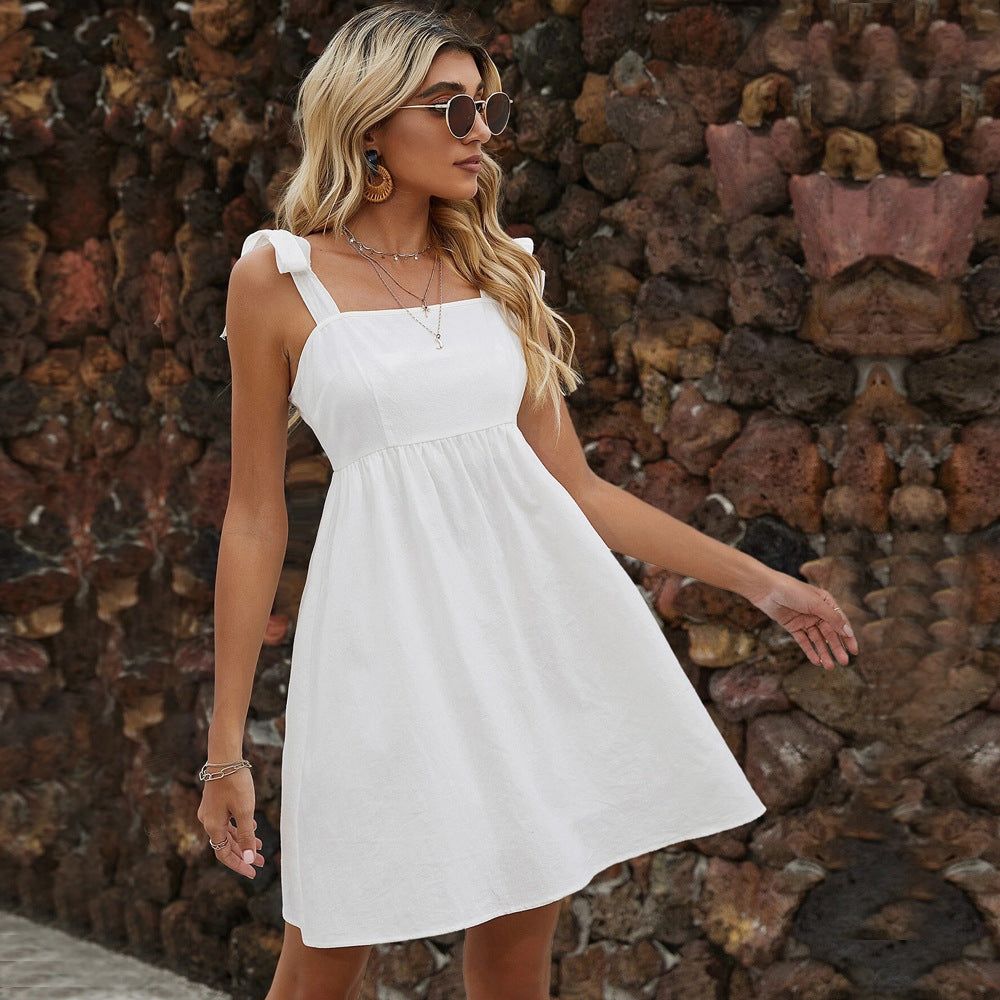 Maxi dresses: Flowy and elegant, white maxi dresses exude a bohemian charm. They are perfect for beach walks, garden parties, or even semi-formal occasions.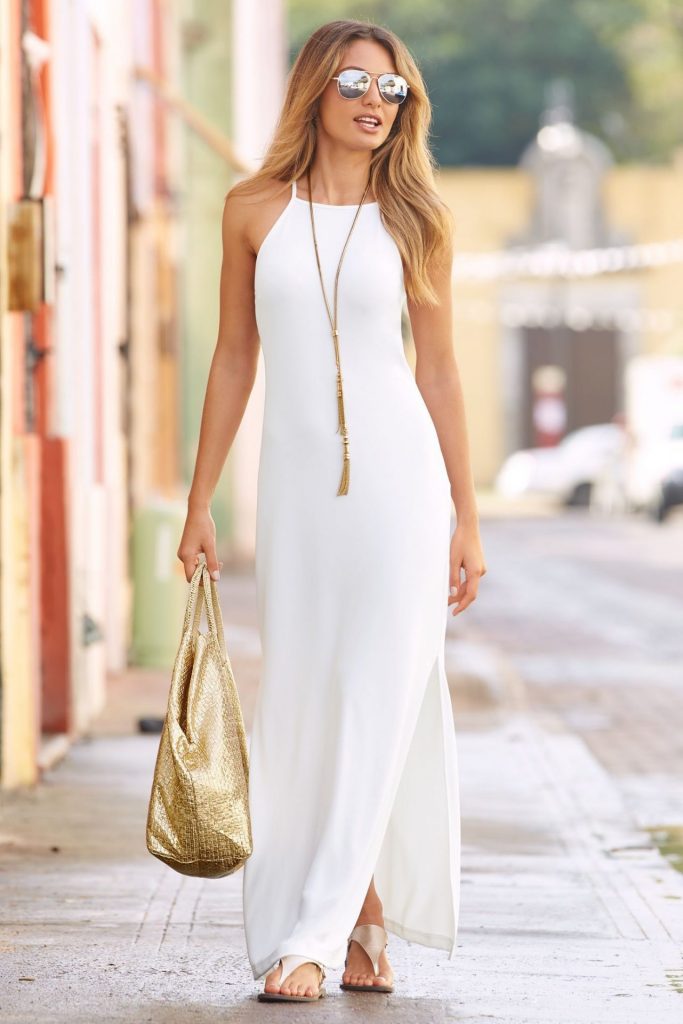 Sundresses: Light and breezy sundresses in white are the epitome of summer style. Opt for floral prints, lace details, or ruffled designs for a feminine touch.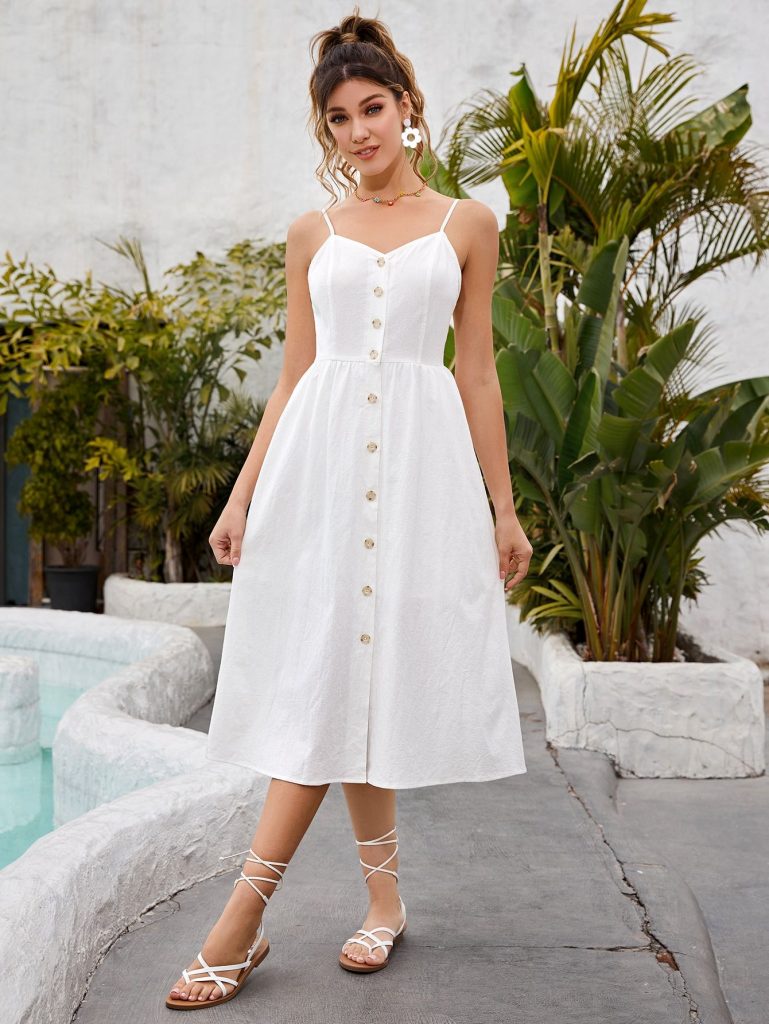 Wrap dresses: White wrap dresses are flattering and versatile. They can be dressed up or down depending on the occasion, making them a must-have in any summer wardrobe.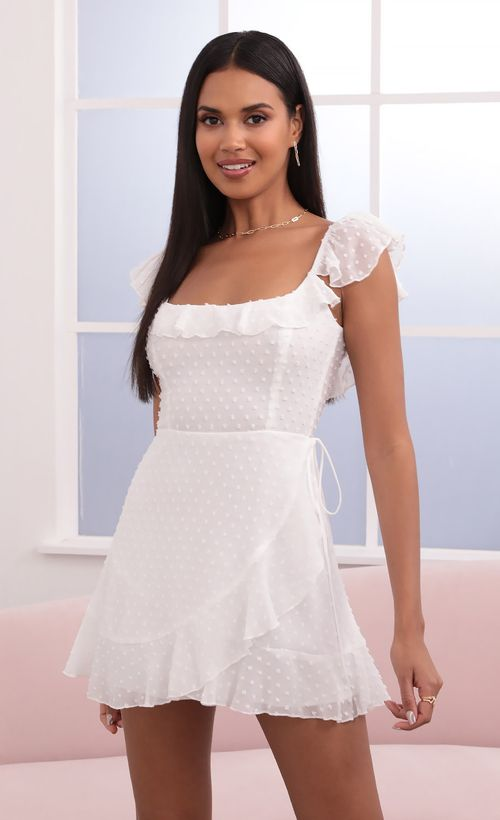 Tops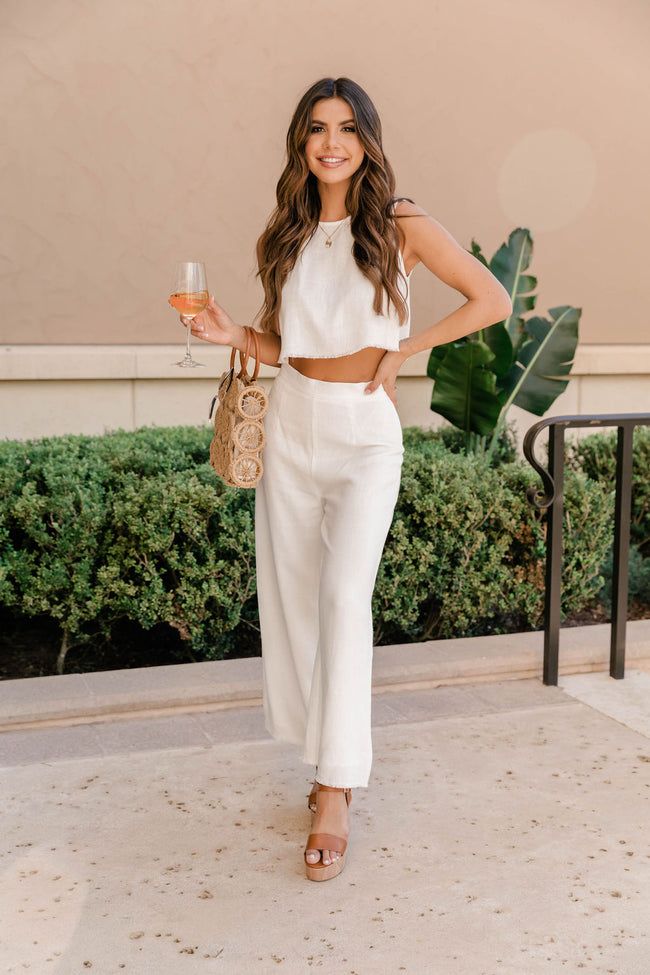 White blouses: Crisp white blouses are a timeless classic. They can be paired with jeans, skirts, or shorts for a casual or more polished look.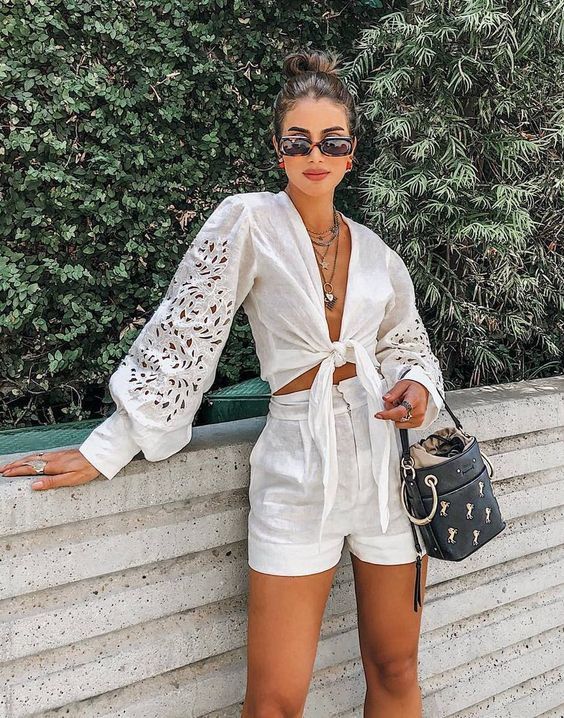 Crop tops: Show off some skin with stylish white crop tops. They are perfect for pairing with high-waisted shorts or skirts for a trendy and fun summer look.
Tank tops: Beat the heat with white tank tops that provide comfort and breathability. They are great for layering or wearing on their own for a relaxed and effortless vibe.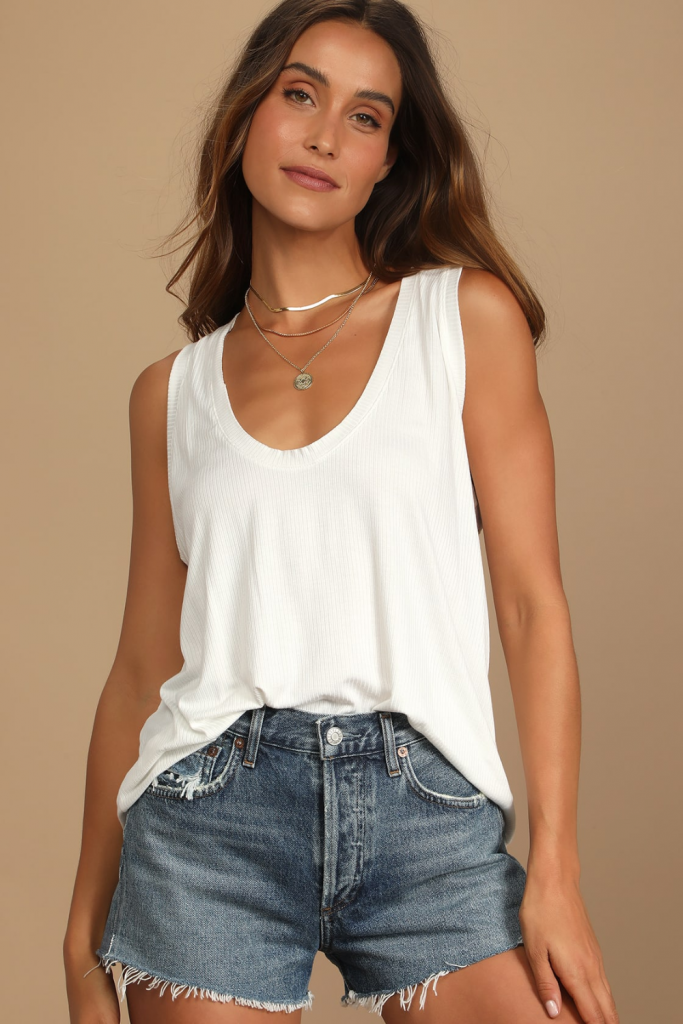 Bottoms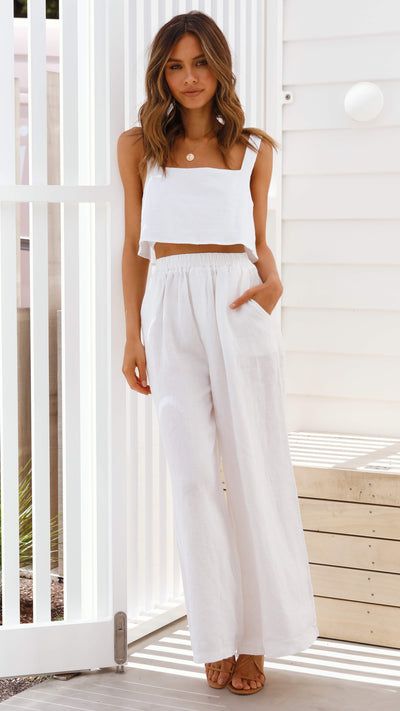 White shorts: Stay cool and stylish in white shorts. Whether you prefer denim, linen, or tailored styles, white shorts are a versatile piece that can be paired with various tops for different looks.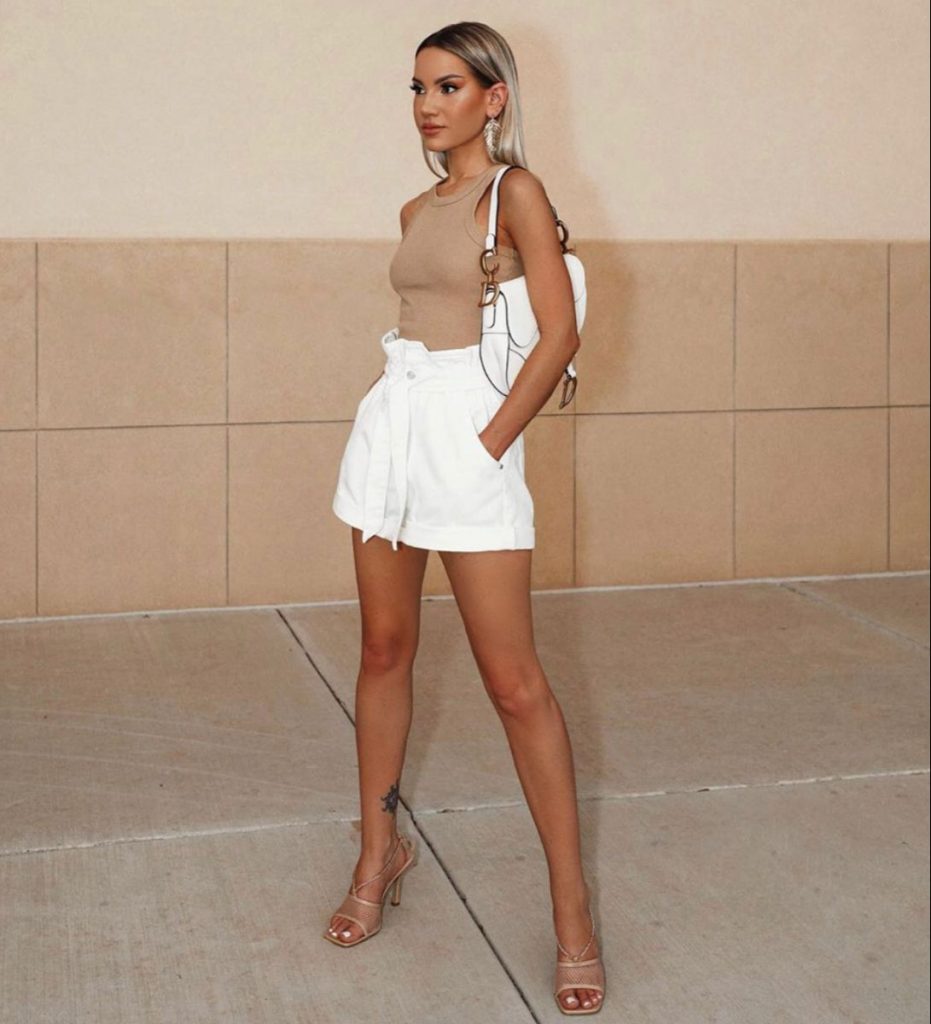 White skirts: Embrace femininity with white skirts in different lengths and styles. From flowy maxi skirts to flirty minis, white skirts offer endless possibilities for creating chic summer outfits.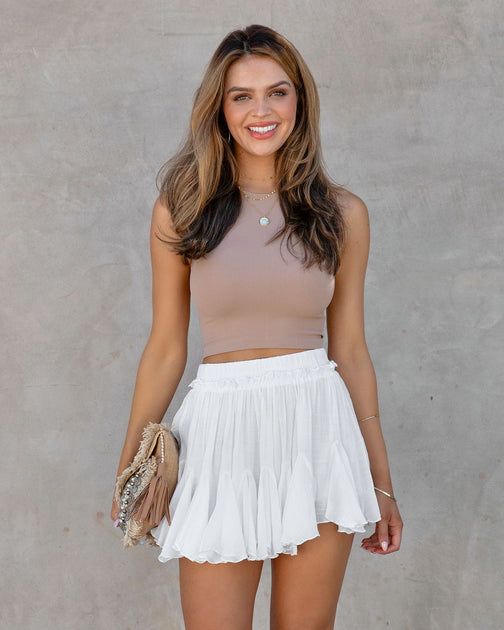 White jeans: Yes, you can rock white jeans in the summer! Opt for lightweight and breathable fabrics for a comfortable fit, and pair them with colorful tops or trendy blazers for a stylish contrast.
Accessories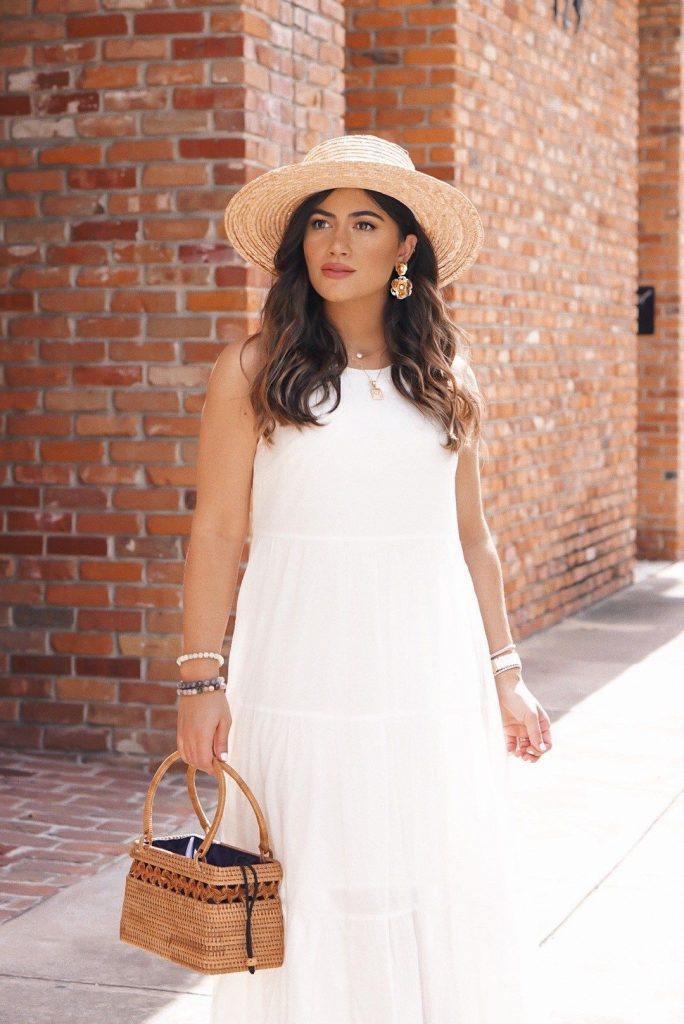 Hats and visors: Complete your white summer outfit with a stylish hat or visor. Not only do they provide sun protection, but they also add a touch of glamour to your overall look.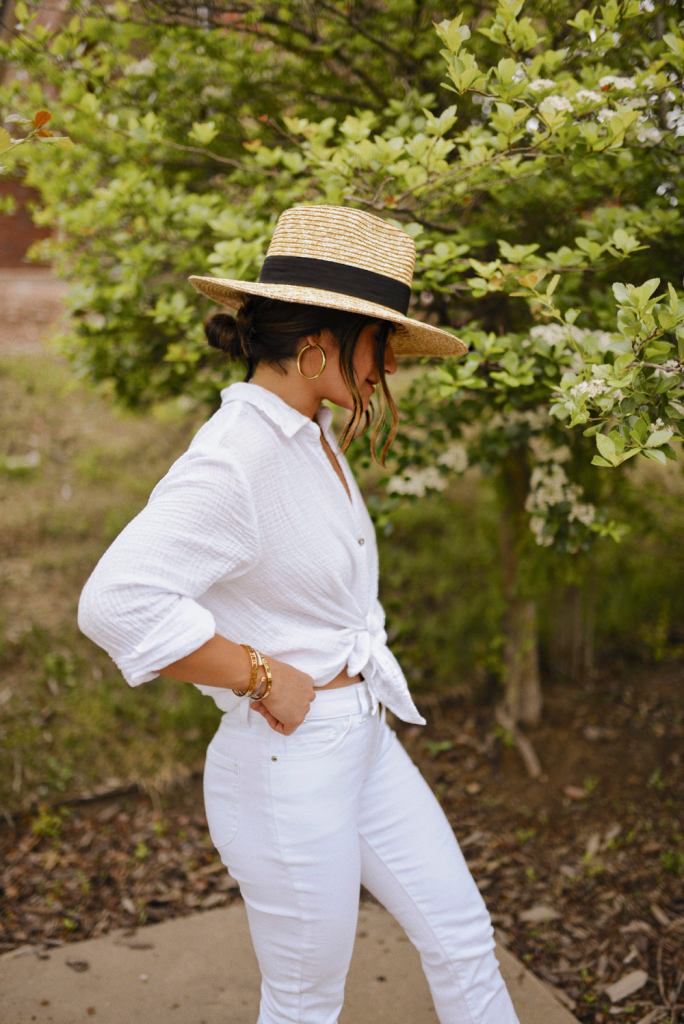 Sunglasses: Shield your eyes from the sun's rays with trendy white sunglasses. Experiment with different shapes and styles to find the perfect pair that complements your face shape and personal style.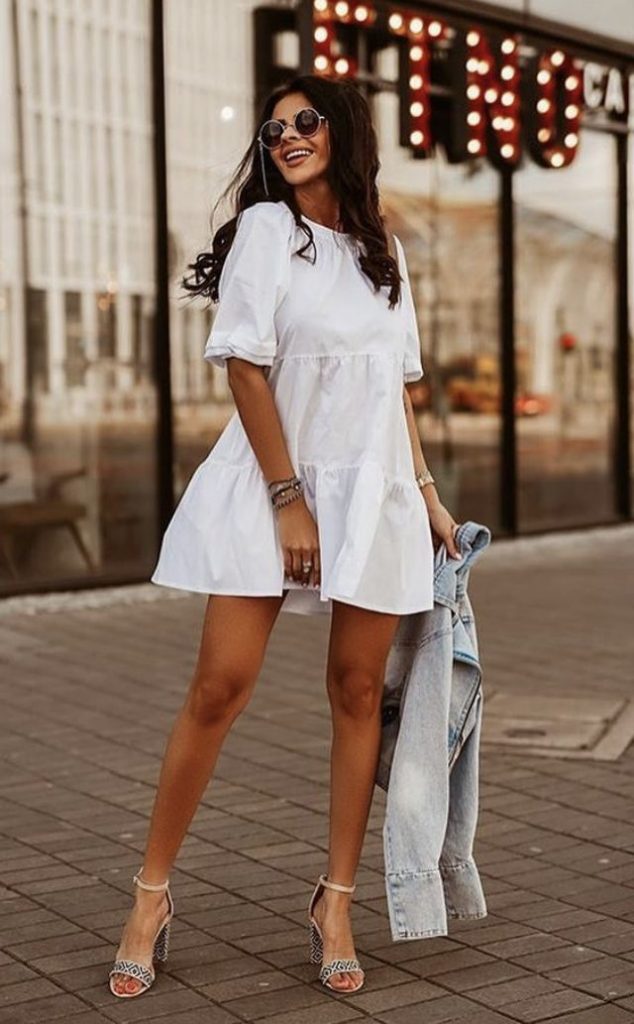 White handbags: Add a touch of sophistication to your ensemble with a white handbag. Whether it's a tote, crossbody, or clutch, a white handbag can effortlessly elevate your summer outfit.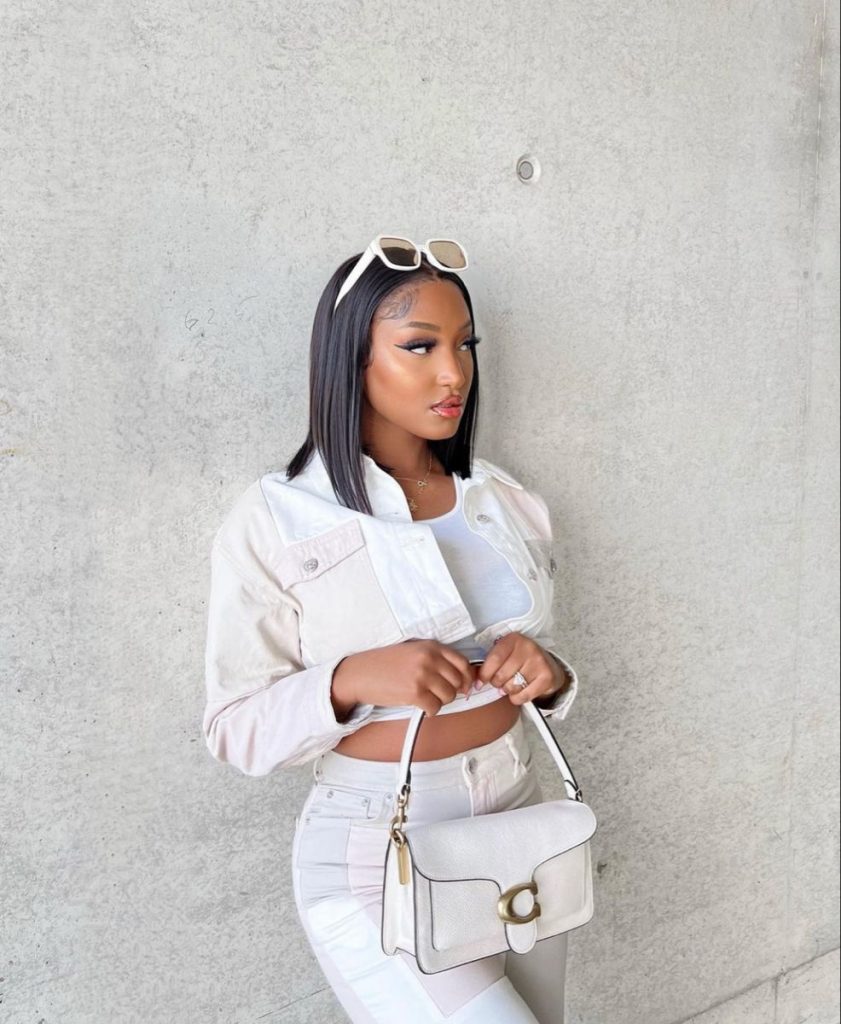 Styling Tips for White Summer Outfits
Now that we have explored various white summer outfit ideas, let's dive into some styling tips to help you create the perfect ensemble: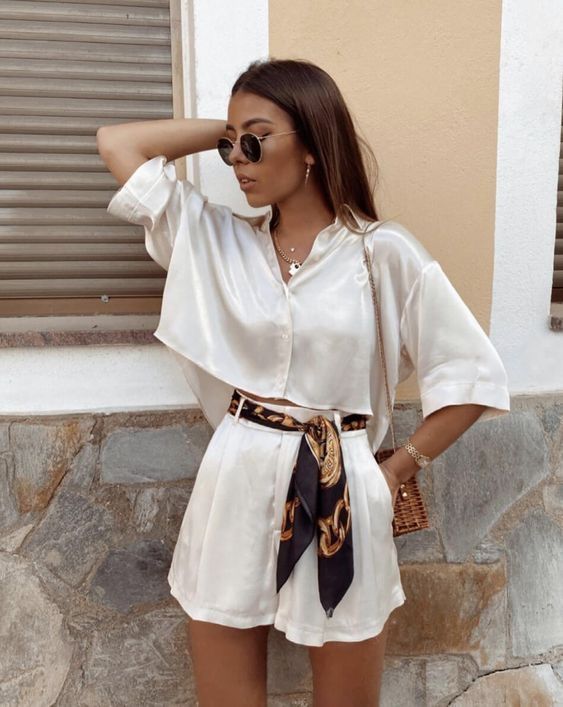 Mixing and matching white with other colors
While white is the star of your outfit, don't be afraid to add pops of color for a vibrant and eye-catching look. Experiment with bright accessories, patterned pieces, or bold shoes to create a stylish contrast with your white garments.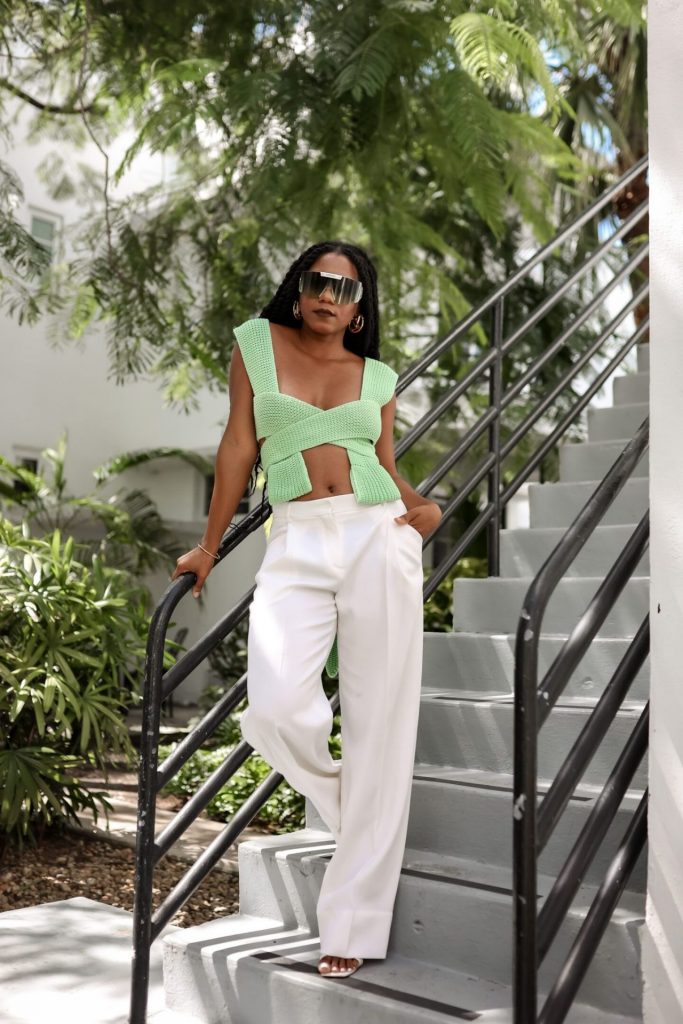 Layering white clothing
Layering is not only for the colder months. In summer, you can layer white garments to add depth and dimension to your outfit. Try layering a sheer white blouse over a camisole or pairing a lightweight cardigan with a white tank top for a chic and layered summer look.
Adding textures and patterns
To avoid a monotonous look, incorporate textures and patterns into your white summer outfits. Lace, crochet, eyelet, or embroidered details can add visual interest and elevate the overall aesthetic. Additionally, subtle patterns like stripes, polka dots, or floral prints can bring life to your white ensemble.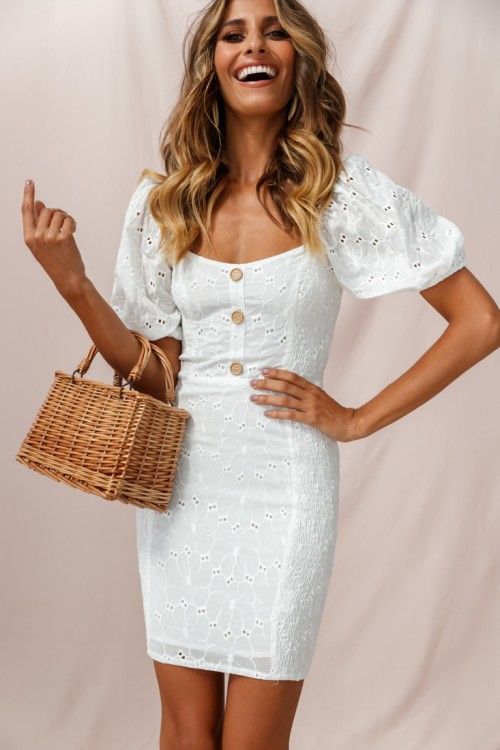 Choosing the right fabric
Opt for lightweight and breathable fabrics when selecting white summer outfits. Linen, cotton, chiffon, and silk blends are great choices as they allow air circulation and keep you cool in hot weather. These fabrics also provide a flowy and effortless appearance, enhancing the overall summer vibe.