Hairstyles
Air Bangs Hairstyles 18 Ideas: Freshen Up Your Look!
Are you looking for a chic and trendy hairstyle to freshen up your look? Air bangs might just be the answer! Air bangs, also known as wispy bangs or curtain bangs, have become increasingly popular in recent times due to their versatility and effortless appeal. This article will explore various air bangs hairstyles ideas that can suit different face shapes and hair types, giving you the perfect inspiration for your next salon visit!
What are Air Bangs?
Before diving into the different hairstyle ideas, let's understand what air bangs are. Air bangs are a type of fringe that is wispy and feather-light, resembling a soft curtain that gently frames the face. Unlike traditional full bangs, air bangs are meant to look natural and effortless, adding a touch of femininity to any hairstyle.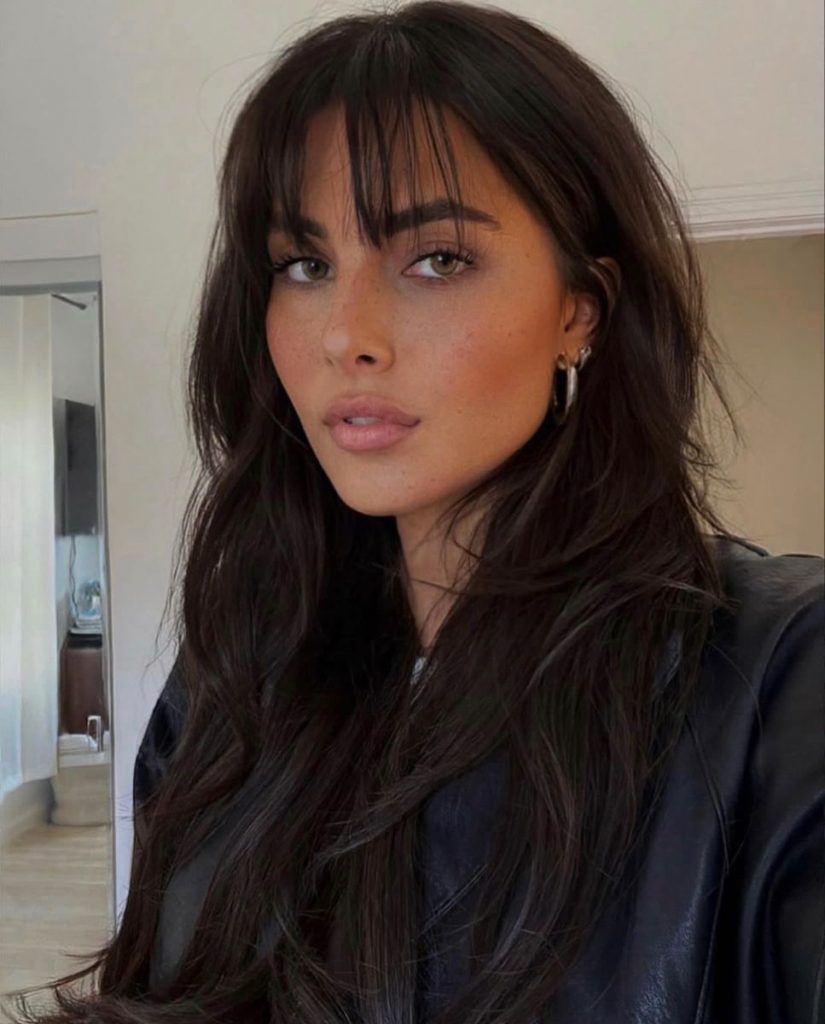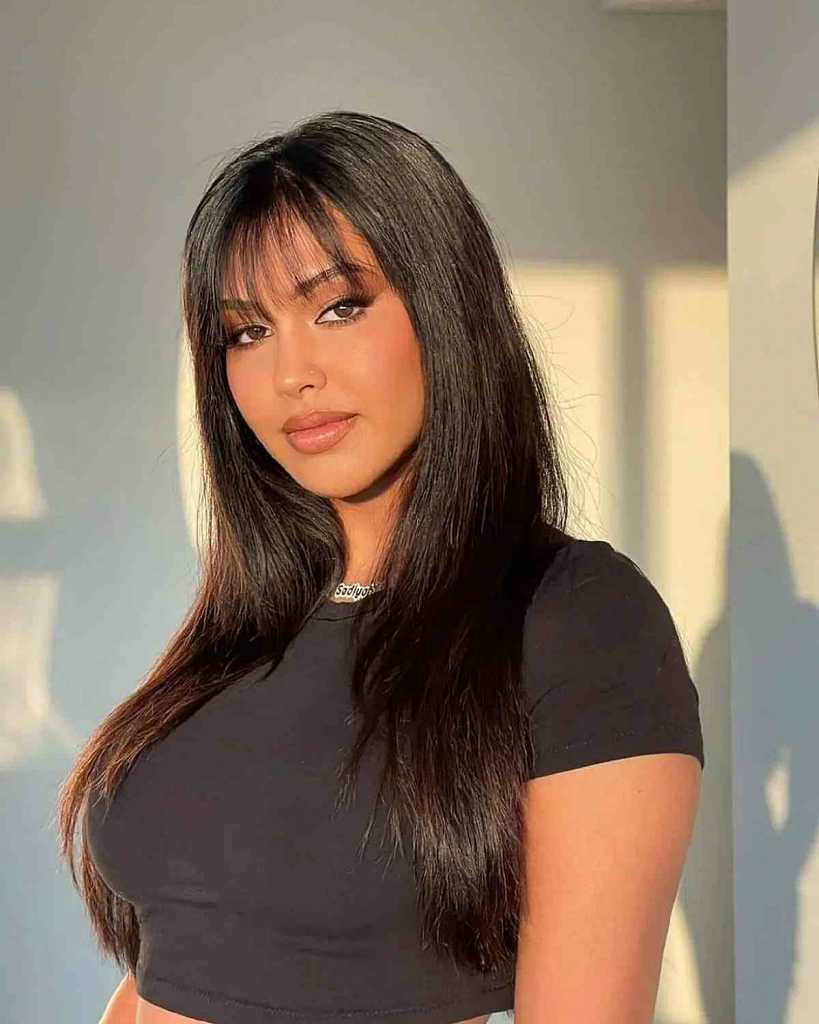 The Charm of Air Bangs
Air bangs offer several unique charms that make them popular among women of all ages. They provide a softer and more youthful look, helping to soften sharp facial features and adding a touch of innocence to your appearance. Additionally, air bangs are incredibly low-maintenance, making them perfect for those who want a stylish look without spending hours in front of the mirror.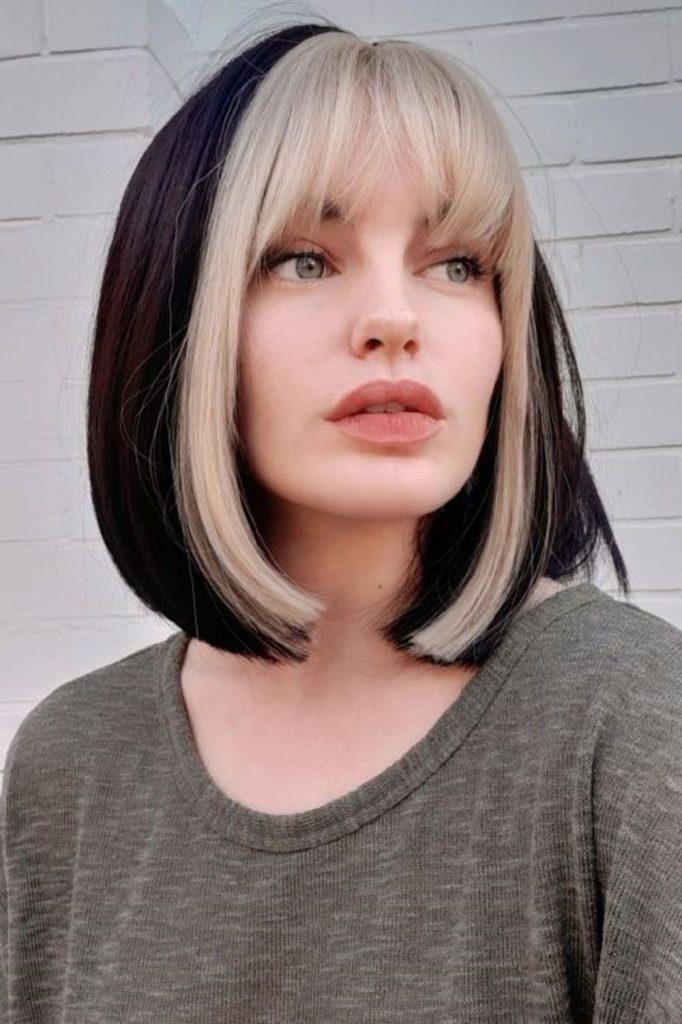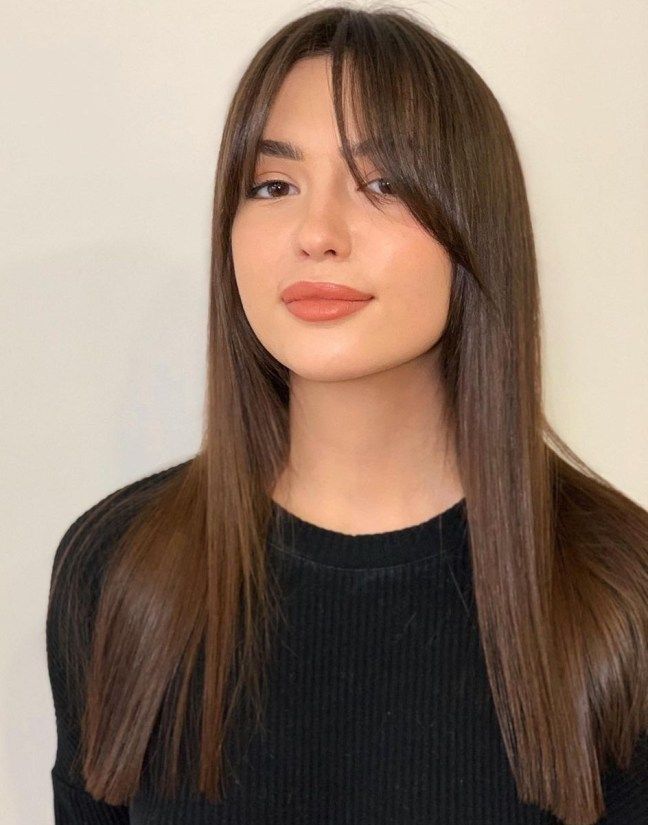 Oval Face
Lucky with an oval face? You can experiment with various air bangs styles! Oval faces can carry off almost any bangs look, so feel free to try different lengths and textures to find your favorite.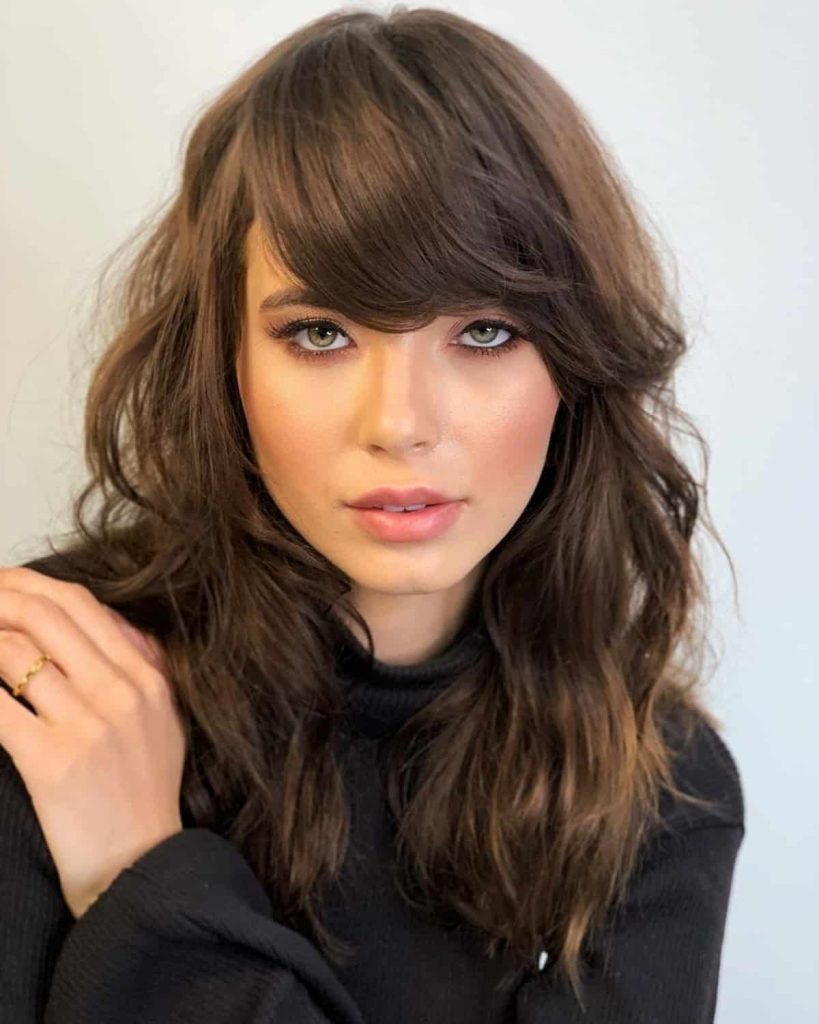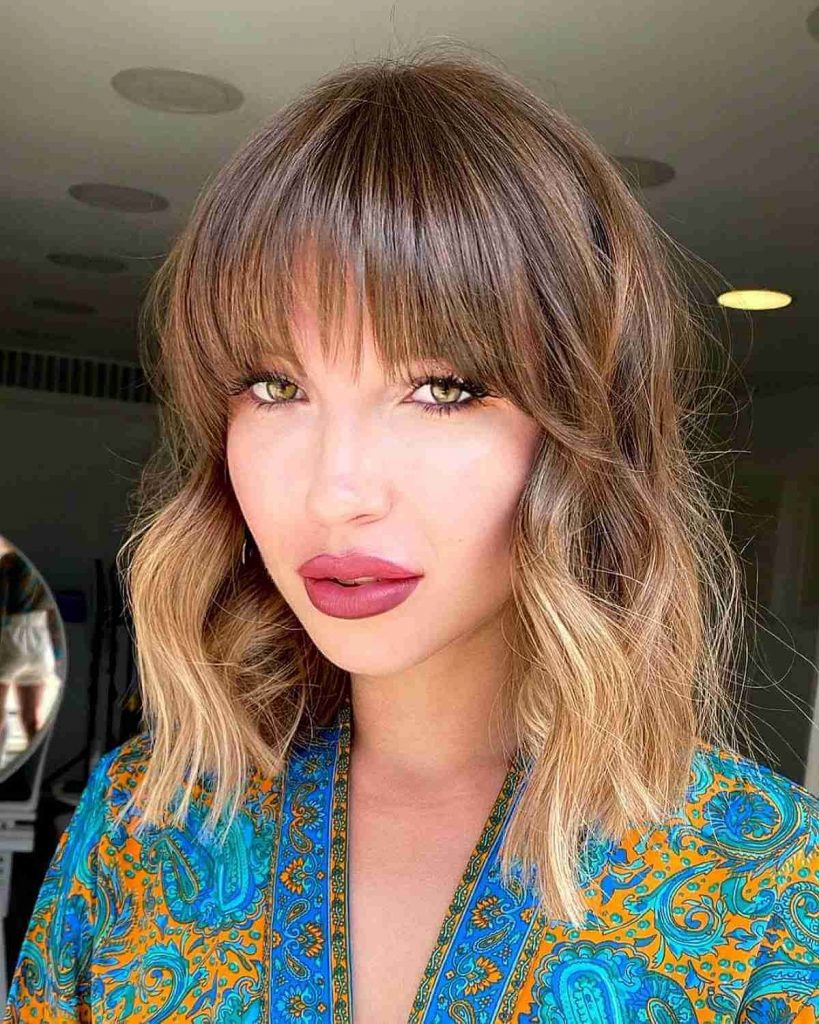 Air Bangs Hairstyles Ideas
Now that we've covered the basics, let's explore some stunning air bangs hairstyles ideas that you can consider for your next salon appointment.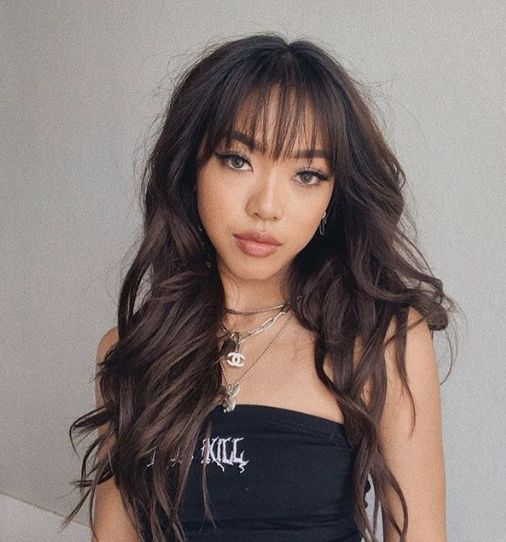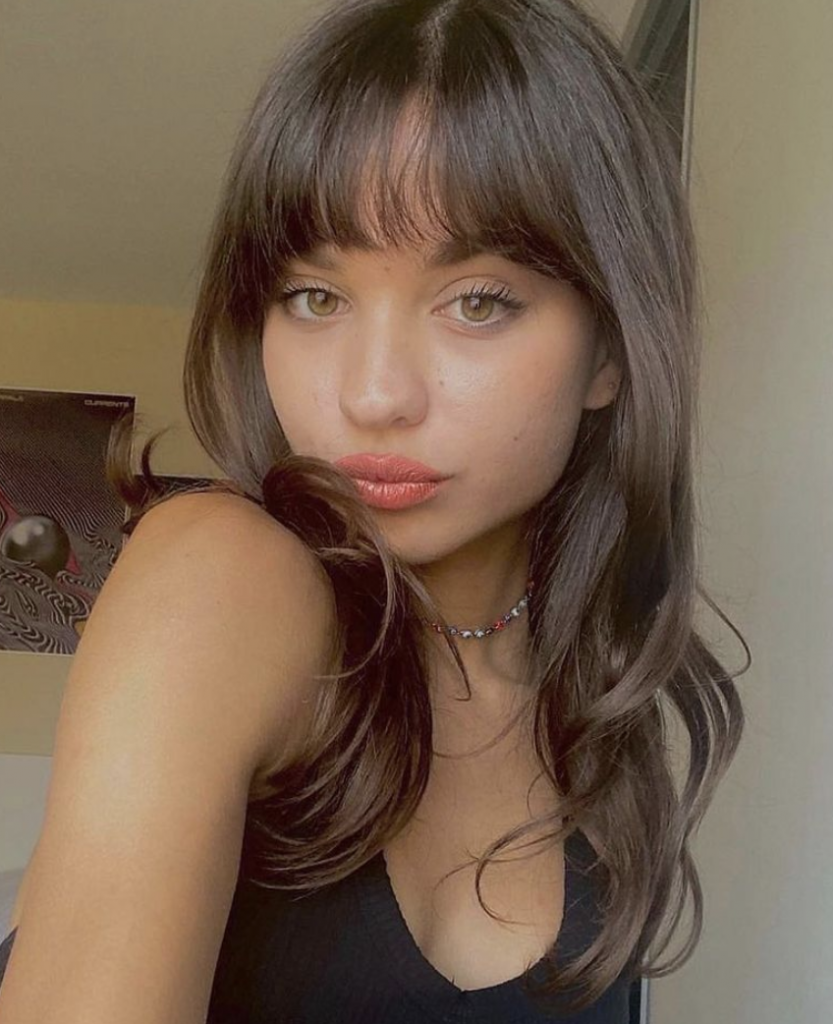 The Classic Curtain Bangs
The classic curtain bangs are timeless and versatile. These bangs are parted down the middle, framing the sides of the face gently. They blend seamlessly with the rest of the hair, giving a natural and effortless look.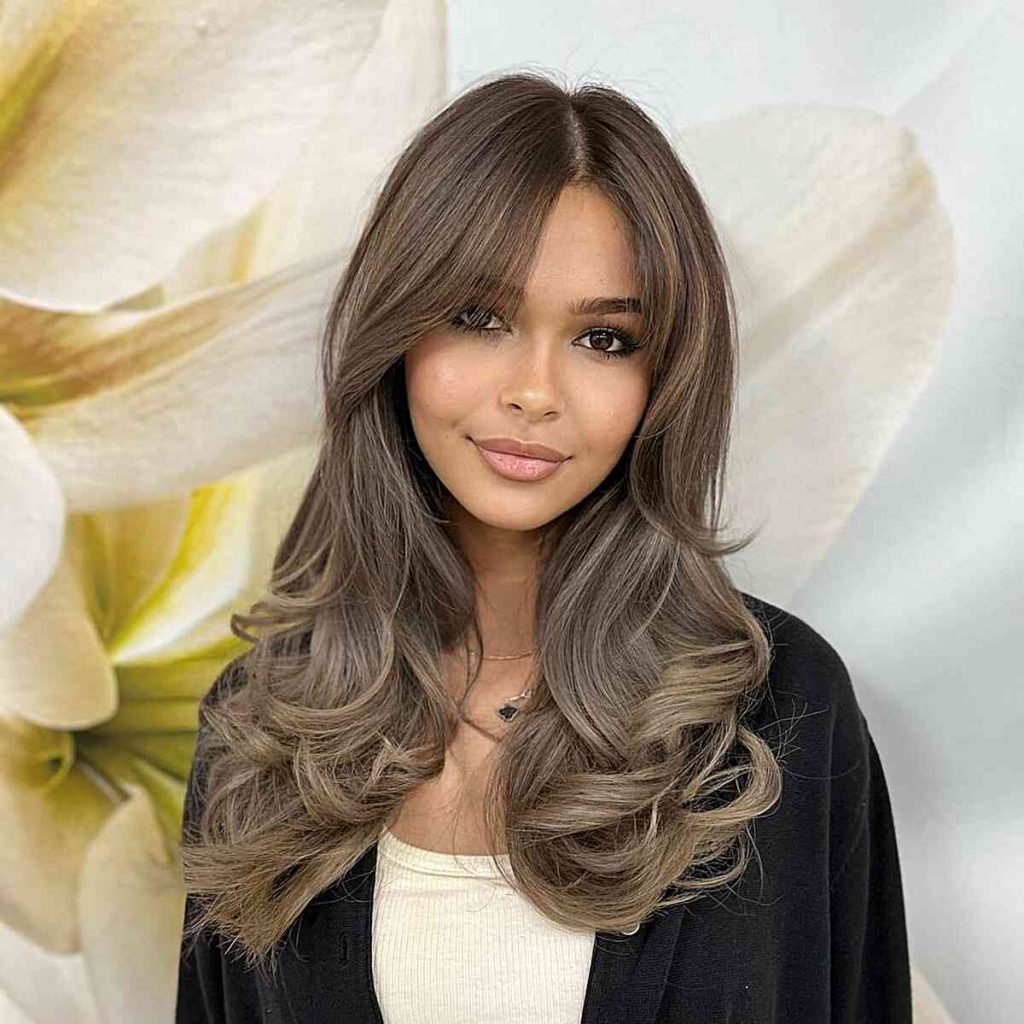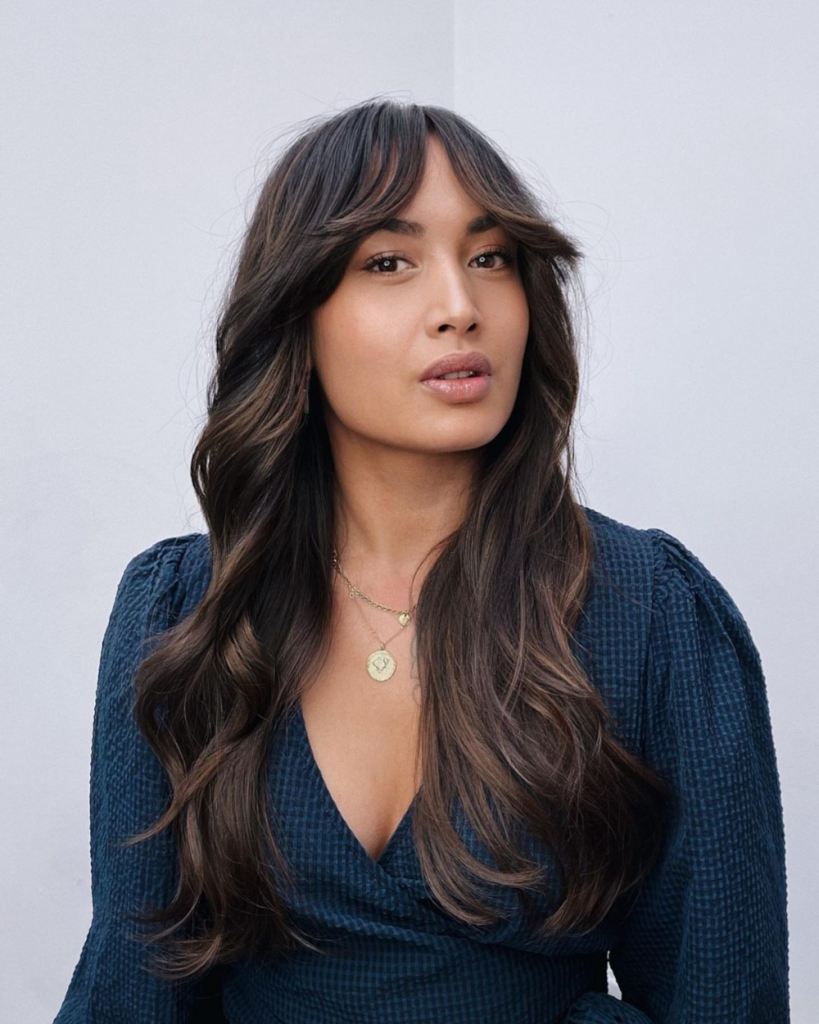 Textured Air Bangs
If you prefer a more edgy look, textured air bangs are the way to go. These bangs are slightly choppy and add a playful vibe to your overall hairstyle. Textured air bangs work great with layered hair and add volume to fine tresses.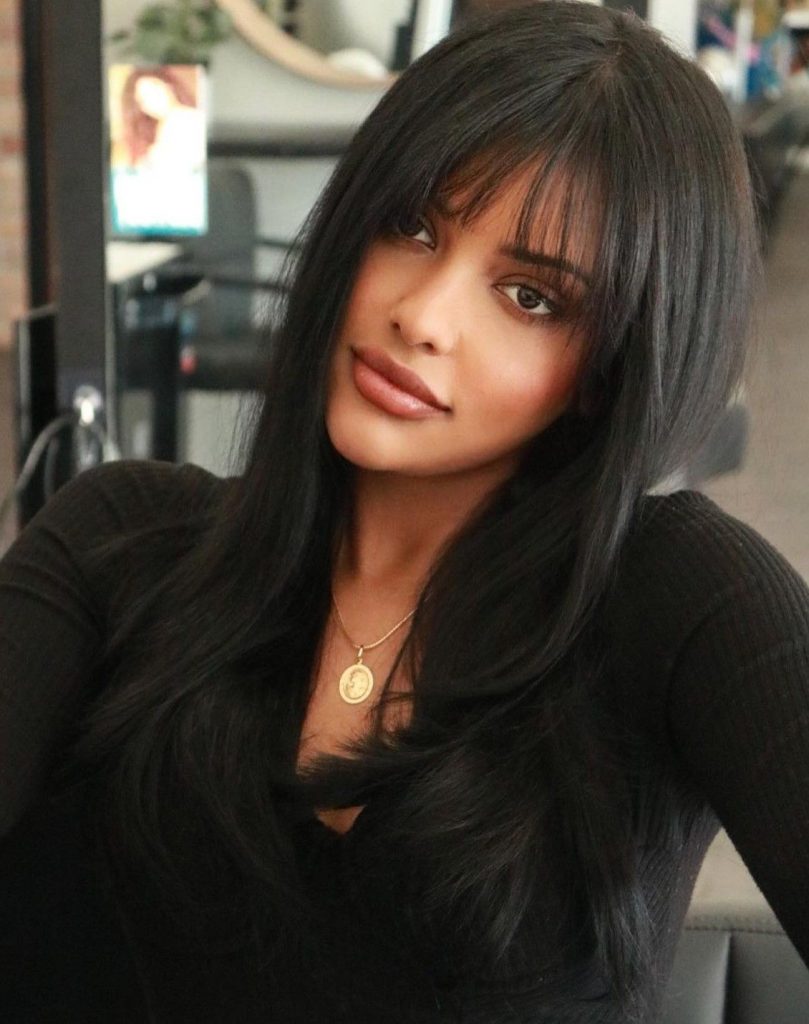 Side-Swept Air Bangs
Side-swept air bangs are elegant and chic. Sweeping the bangs to one side creates a flattering look that suits almost everyone. Whether you have short or long hair, side-swept air bangs can add an element of sophistication to your appearance.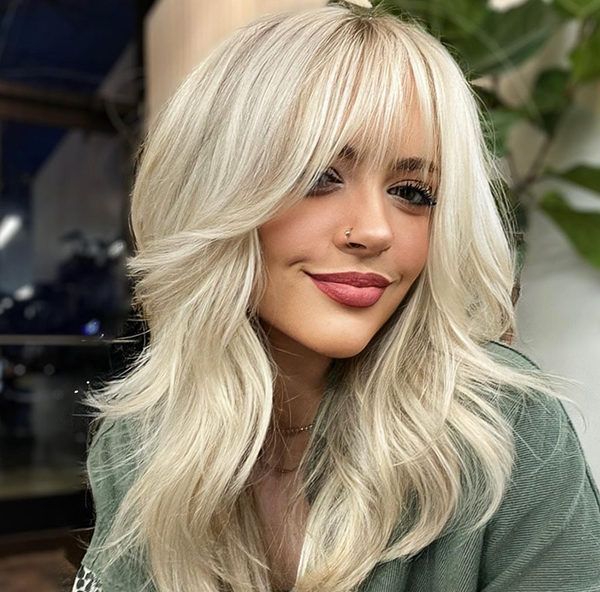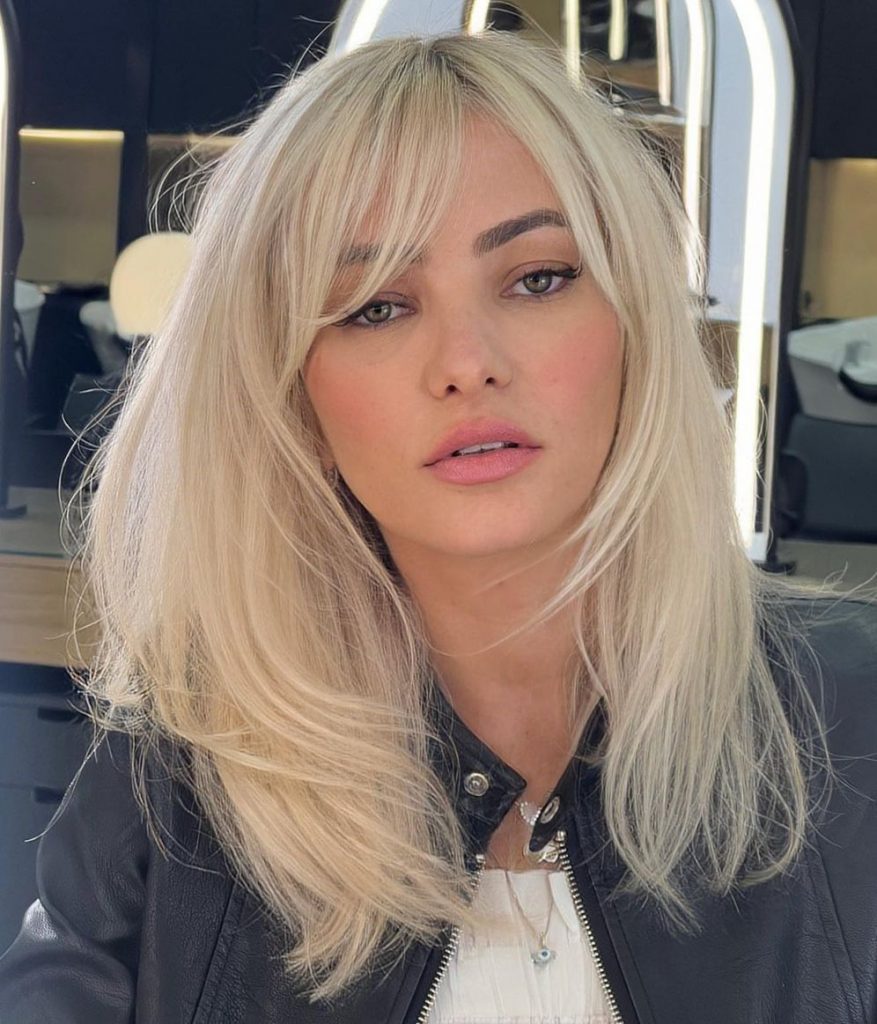 Blunt Air Bangs
For those who love a bold statement, blunt air bangs are a fantastic choice. These bangs are cut straight across the forehead, creating a dramatic and eye-catching effect. Blunt air bangs go well with medium to long hair and exude confidence.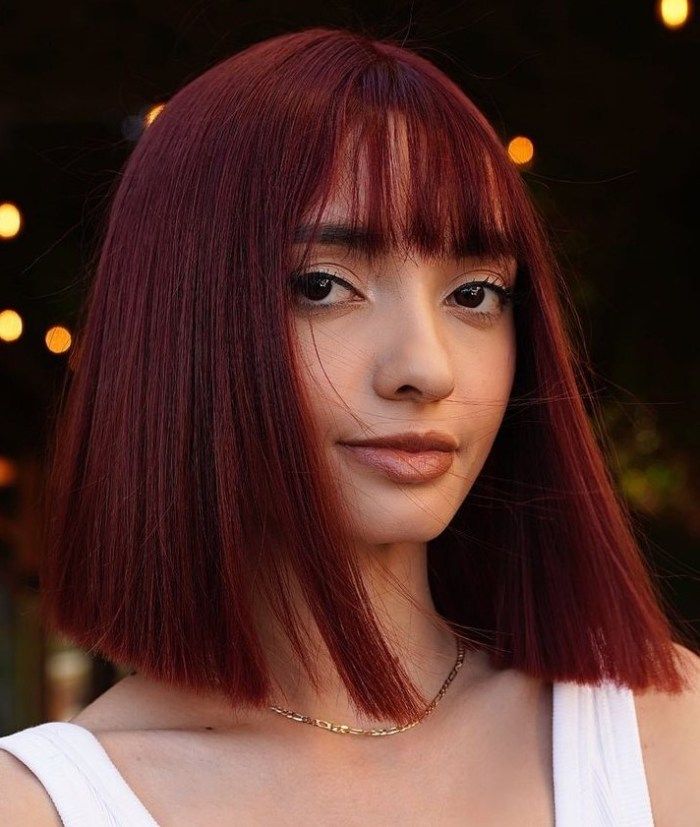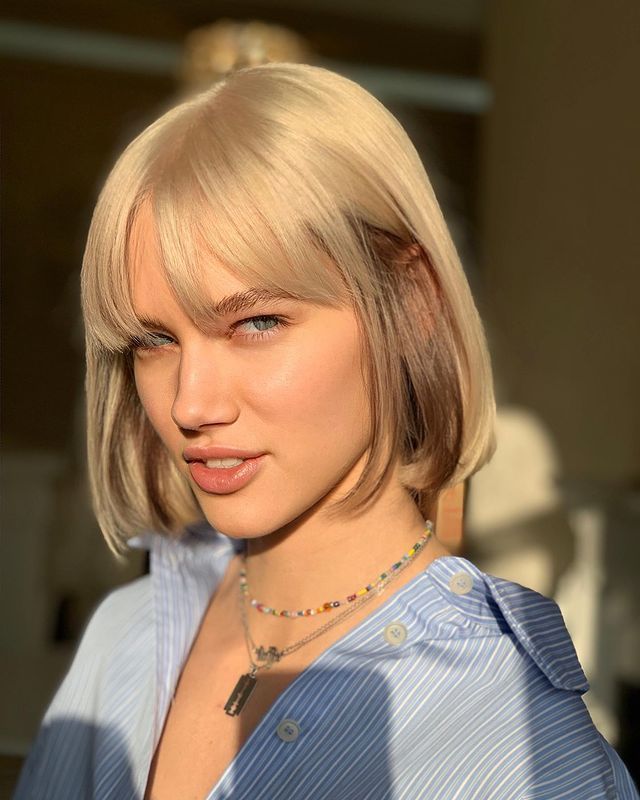 Baby Air Bangs
Looking for a cute and youthful style? Baby air bangs are perfect for you! These ultra-short bangs sit high on the forehead, adding a touch of retro charm to your overall look. Pair them with bob haircuts for an adorable vibe.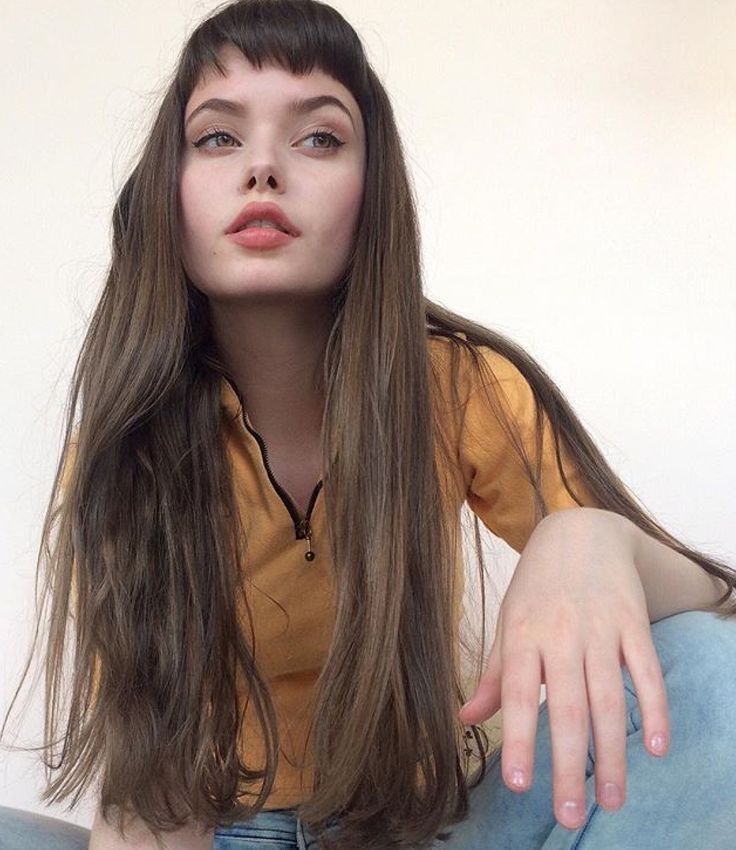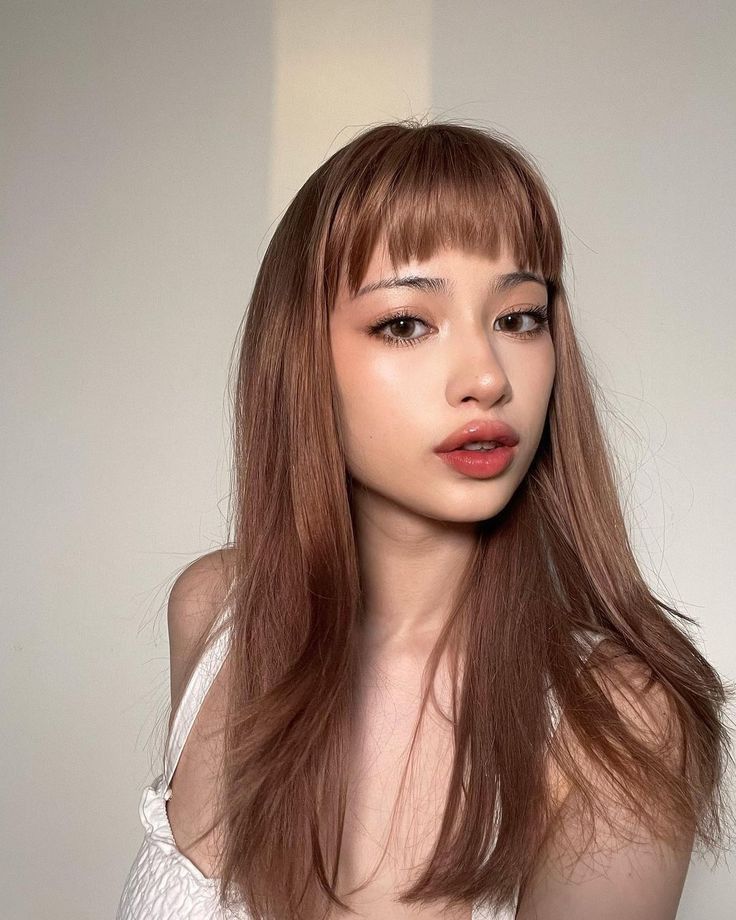 Save Pin