Hairstyles
Bob Hairstyles for Black Women 22 Ideas
Bob hairstyles have been a go-to choice for women around the world. Their timeless charm and versatility make them a popular choice for various hair types and face shapes. In recent years, bob hairstyles have gained significant popularity among black women, with various celebrities and influencers rocking different bob styles. This article will explore the world of bob hairstyles for black women, highlighting classic and trendy options, along with tips for choosing the right bob hairstyle and maintaining it effortlessly.
Bob Hairstyles for Black Women: A Trendy Choice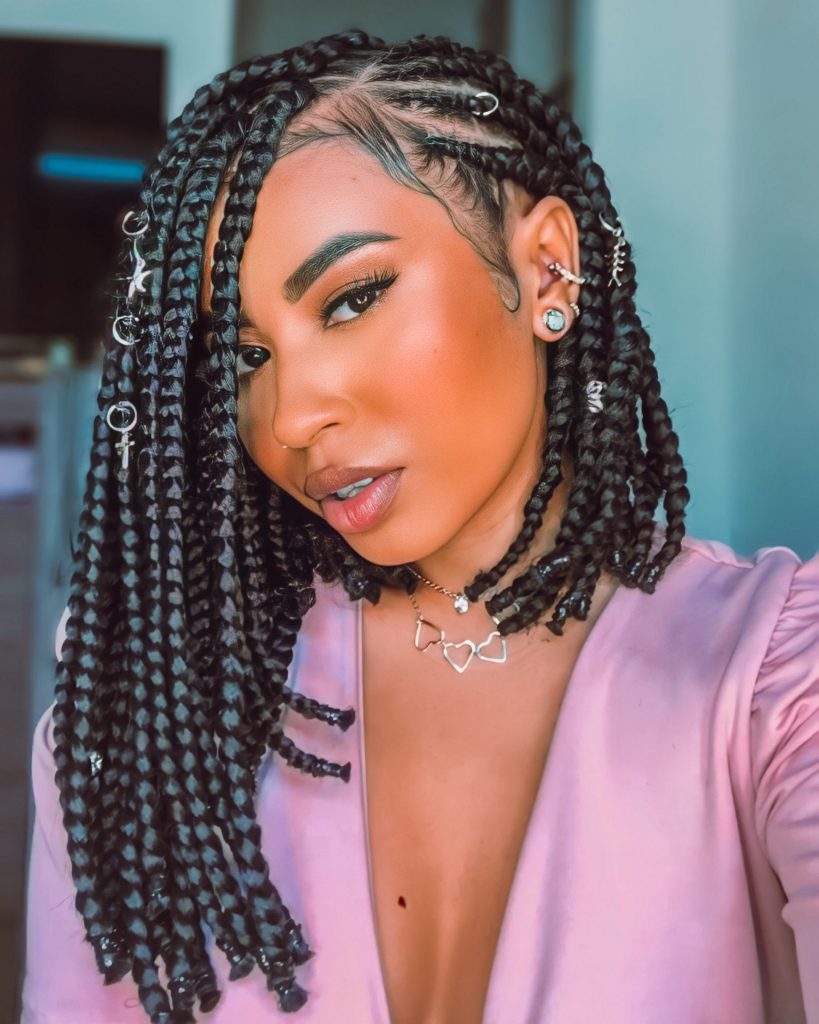 The Popularity of Bob Hairstyles Among Black Women
Bob hairstyles have become a major trend among black women due to their ability to transform one's look. Many black women embrace bob hairstyles as they offer a fresh and stylish appearance that suits both casual and formal settings. Whether it's a short bob, chin-length bob, or shoulder-length bob, the options are endless, allowing black women to express their unique personalities through their hairstyles.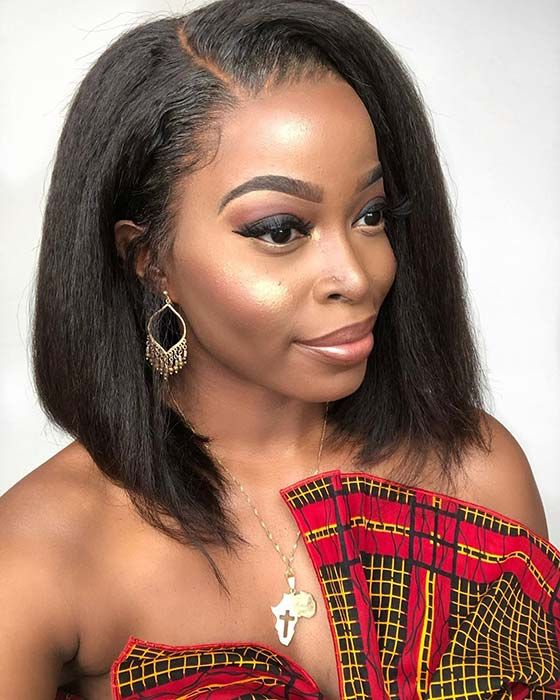 Versatility of Bob Hairstyles
One of the key reasons why bob hairstyles are popular among black women is their versatility. With a bob, you can experiment with different lengths, textures, and styling techniques. This versatility enables black women to adapt their bob hairstyles to various occasions, from everyday wear to special events. Whether you prefer a sleek and polished look or want to embrace your natural curls, there's a bob hairstyle that will suit your preferences and enhance your beauty.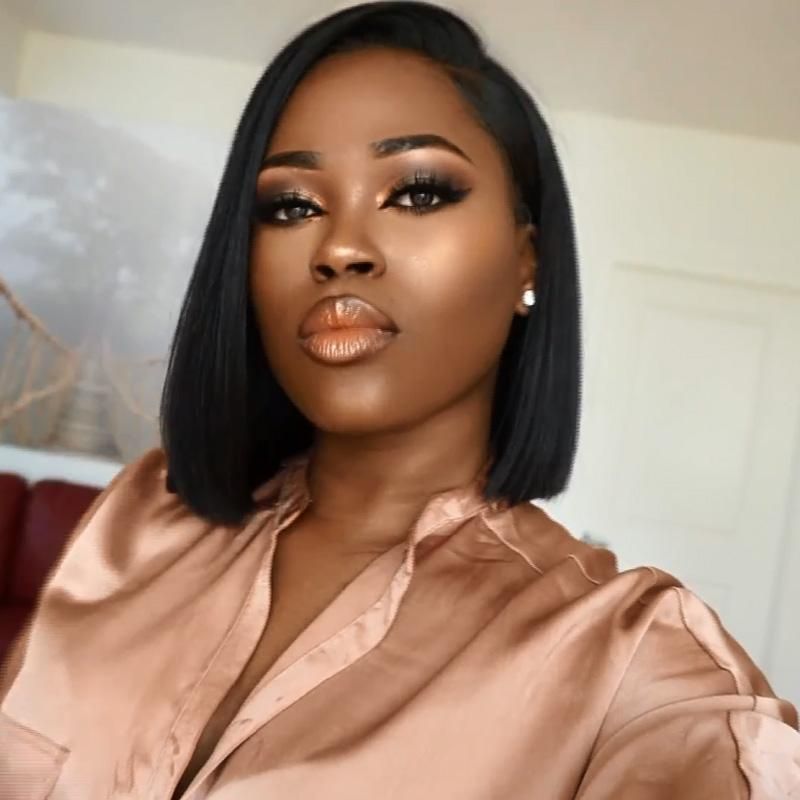 Styling Options for Bob Hairstyles
Bob hairstyles offer a wide range of styling options, allowing black women to get creative with their looks. You can choose to wear your bob straight, curly, or wavy, depending on your mood and personal style. Additionally, you can play with accessories such as headbands, clips, or scarves to add a touch of flair to your bob hairstyle. The versatility of bob hairstyles ensures that you never run out of ideas and can always experiment with new looks.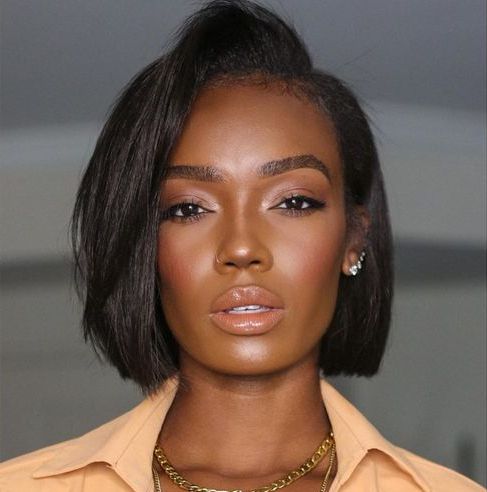 Classic Bob Hairstyles for Black Women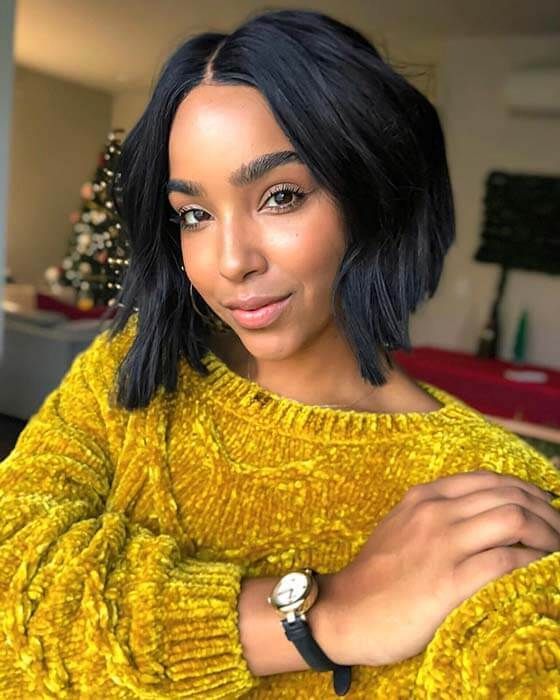 The Timeless Charm of the Classic Bob
The classic bob hairstyle has stood the test of time and continues to be a popular choice among black women. This hairstyle exudes elegance and sophistication while offering simplicity in its design. Classic bob hairstyles usually feature a straight and even cut that falls around the jawline or shoulders. They are low-maintenance and provide a polished look that can be easily dressed up or down.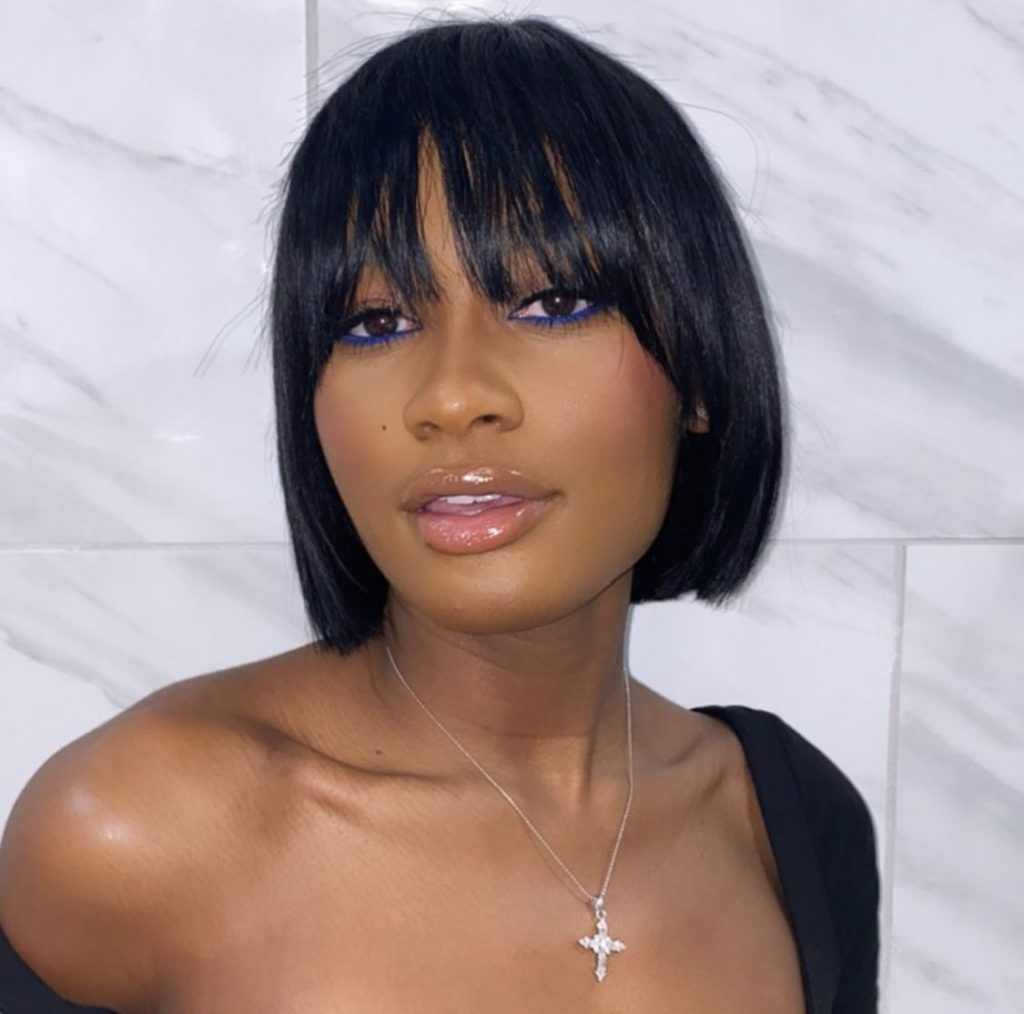 Short Bob
The short bob is a bold and chic option for black women who want to make a statement with their hairstyle. This length is perfect for those who prefer a low-maintenance style while still exuding confidence. The short bob frames the face beautifully, highlighting your features and adding a touch of edginess to your overall look.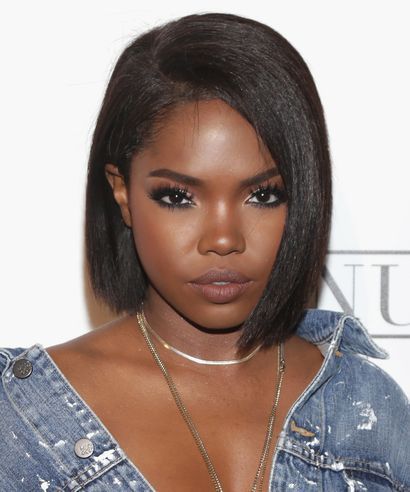 Chin-Length Bob
The chin-length bob is a versatile option that suits various face shapes and hair types. This bob length falls just below the chin, creating a flattering frame for the face. Whether you have straight, wavy, or curly hair, the chin-length bob can be customized to suit your unique texture and preferences. It offers a balance between a short and long bob, giving you the best of both worlds.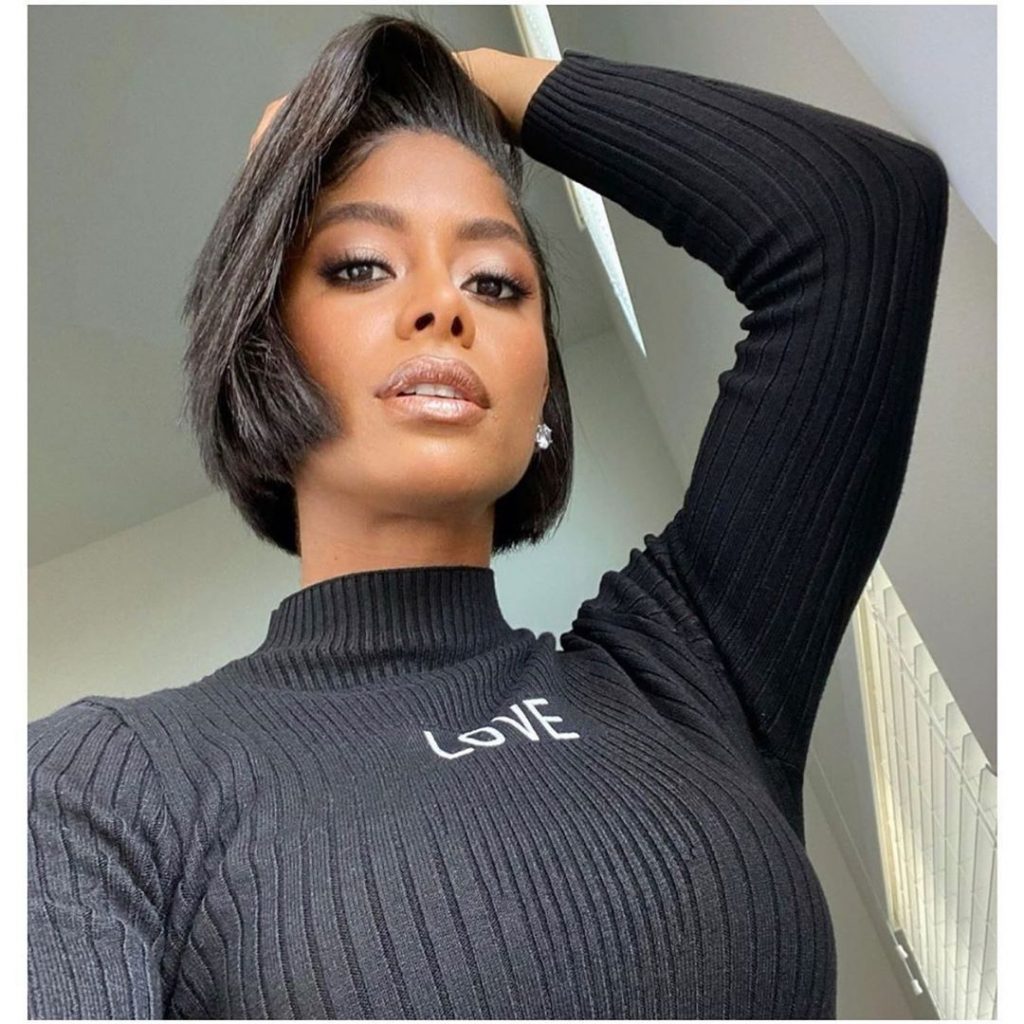 Shoulder-Length Bob
The shoulder-length bob is a popular choice among black women as it offers more styling possibilities while still maintaining a manageable length. This bob length falls around the shoulders, allowing you to experiment with different hairstyles and updos. The shoulder-length bob provides a flattering look that complements most face shapes and can be easily maintained with the right hair care routine.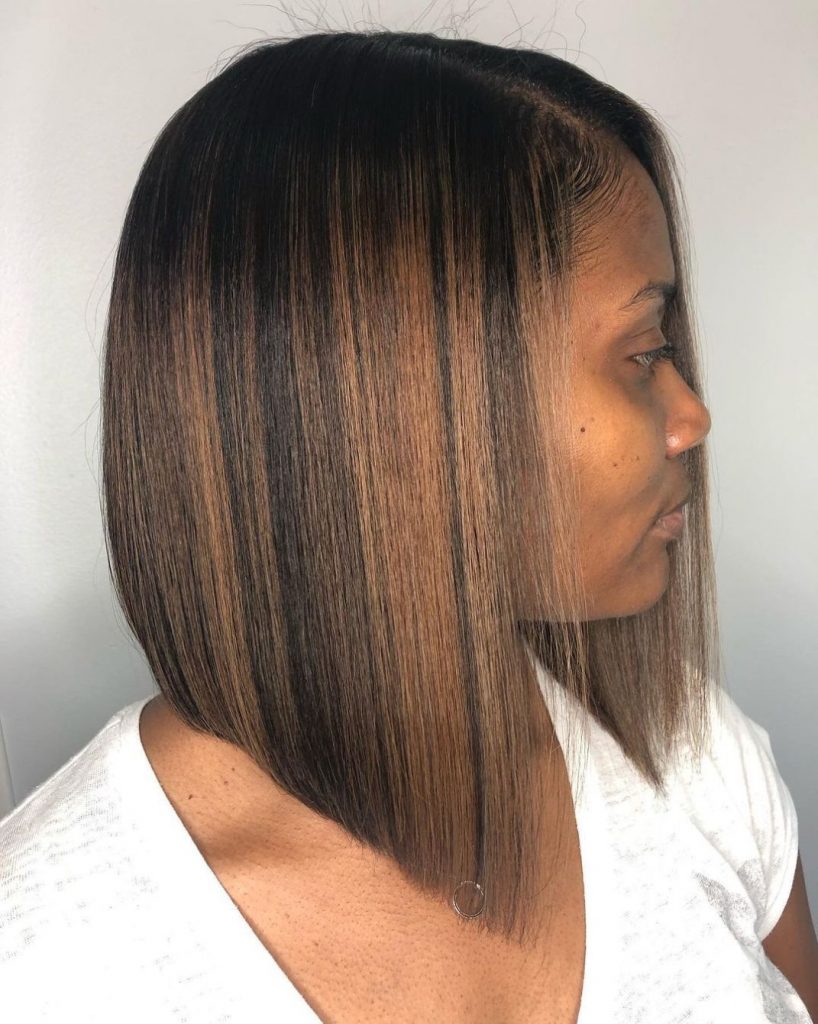 Trendy Bob Hairstyles for Black Women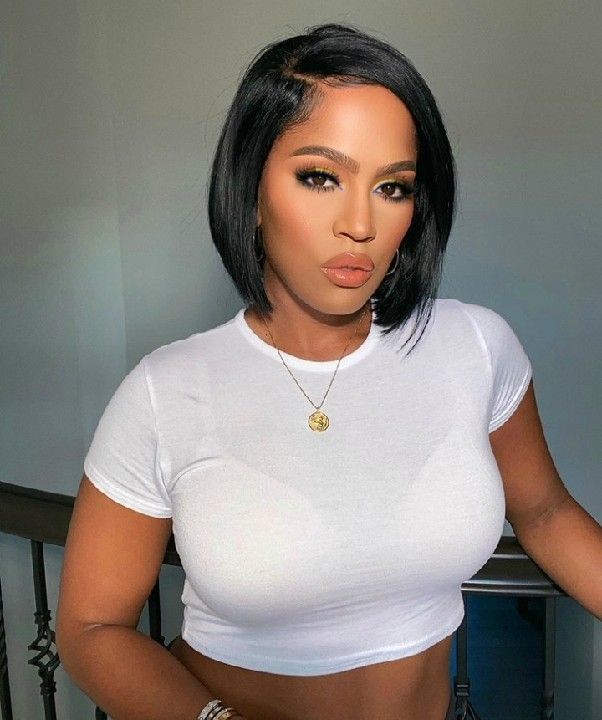 Keeping Up with the Latest Trends
Just like any other hairstyle, bob hairstyles evolve with the latest trends. There are various trendy bob hairstyles that black women can explore to stay fashionable and stylish. These trendy options allow you to experiment with unique cuts, colors, and textures, ensuring that your bob stands out from the crowd and reflects your personal style.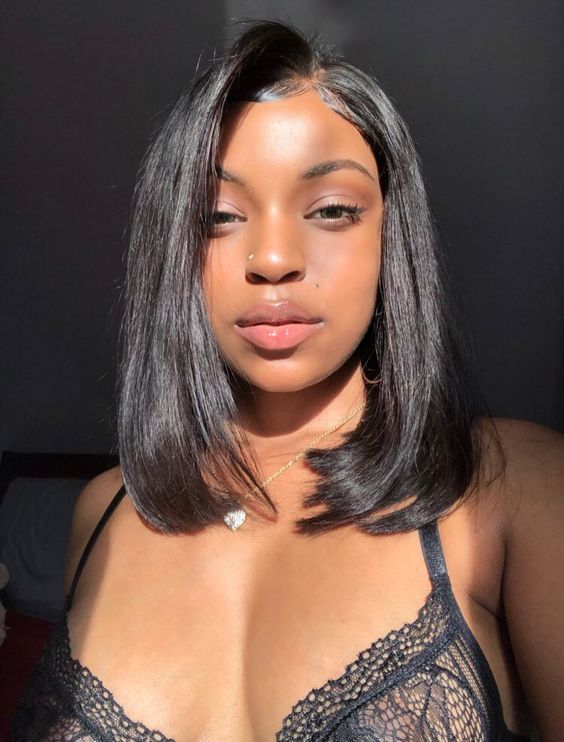 Asymmetrical Bob
The asymmetrical bob is a bold and eye-catching option for black women who want to make a statement. This hairstyle features uneven lengths, with one side longer than the other. The asymmetrical bob adds an element of edginess and modernity to your look, creating a dynamic and stylish appearance.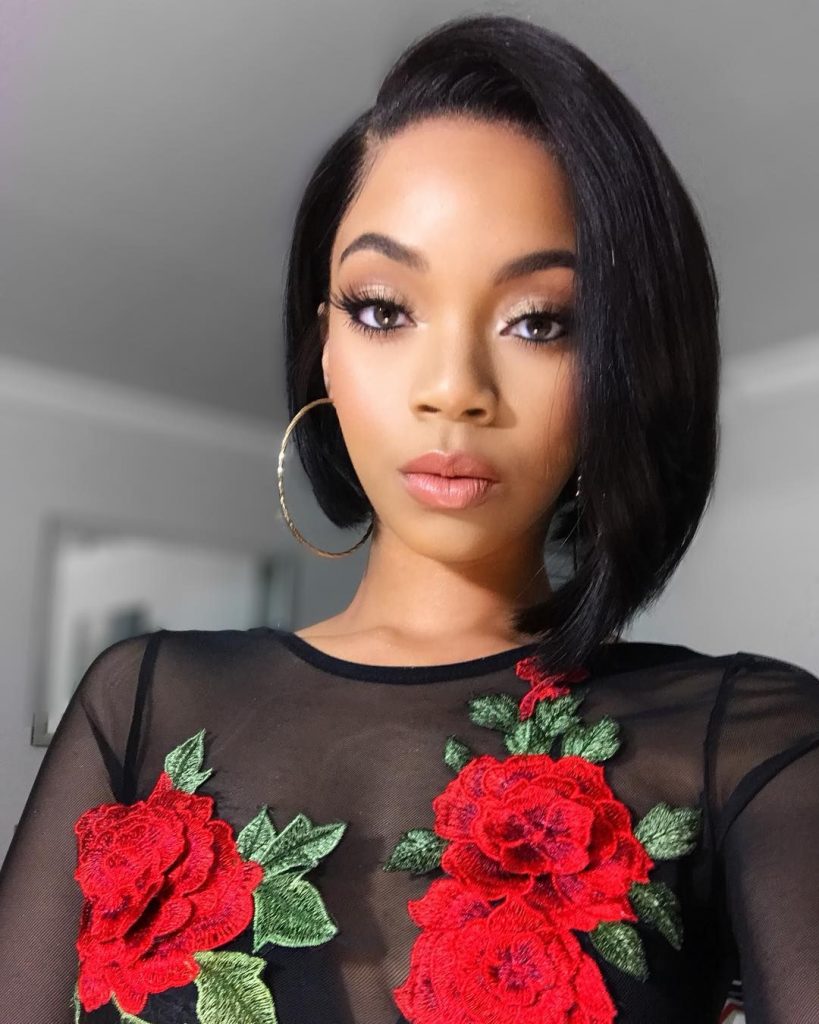 Curly Bob
For black women with natural curls, the curly bob is a fantastic choice that embraces and enhances your hair's natural texture. This bob hairstyle allows you to showcase your curls while maintaining a manageable length. Whether you have tight coils or loose waves, the curly bob can be customized to suit your curl pattern and desired look.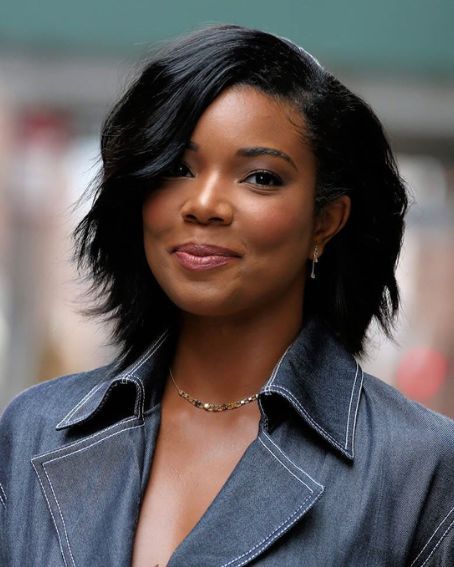 Colored Bob
Adding a pop of color to your bob hairstyle can take it to the next level. Colored bob hairstyles have become increasingly popular among black women, offering a way to express creativity and individuality. You can opt for bold and vibrant colors or choose more subtle highlights to add dimension and depth to your bob.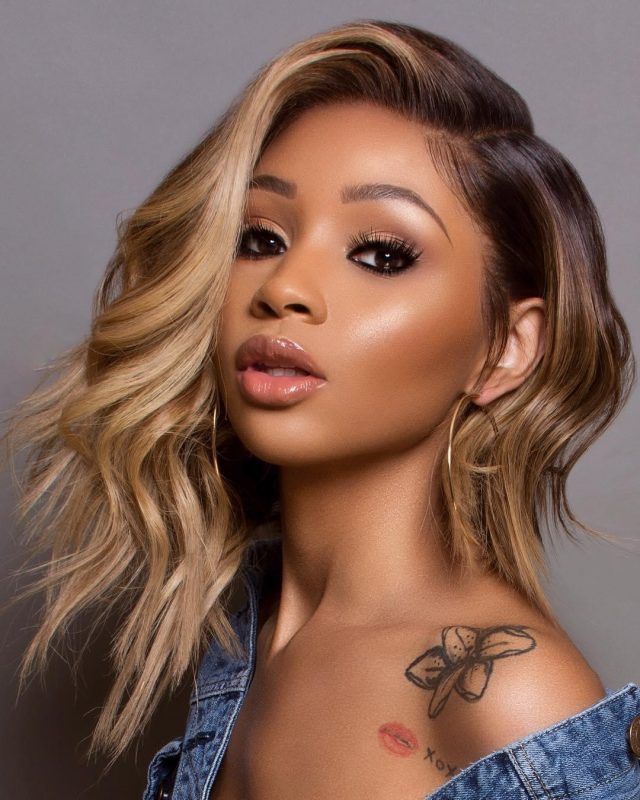 Braided Bob
Combining the elegance of braids with the chicness of a bob, the braided bob is a stunning choice for black women. This hairstyle involves braiding sections of your bob, adding intricate patterns and texture. The braided bob offers a unique and eye-catching look that sets you apart from the crowd.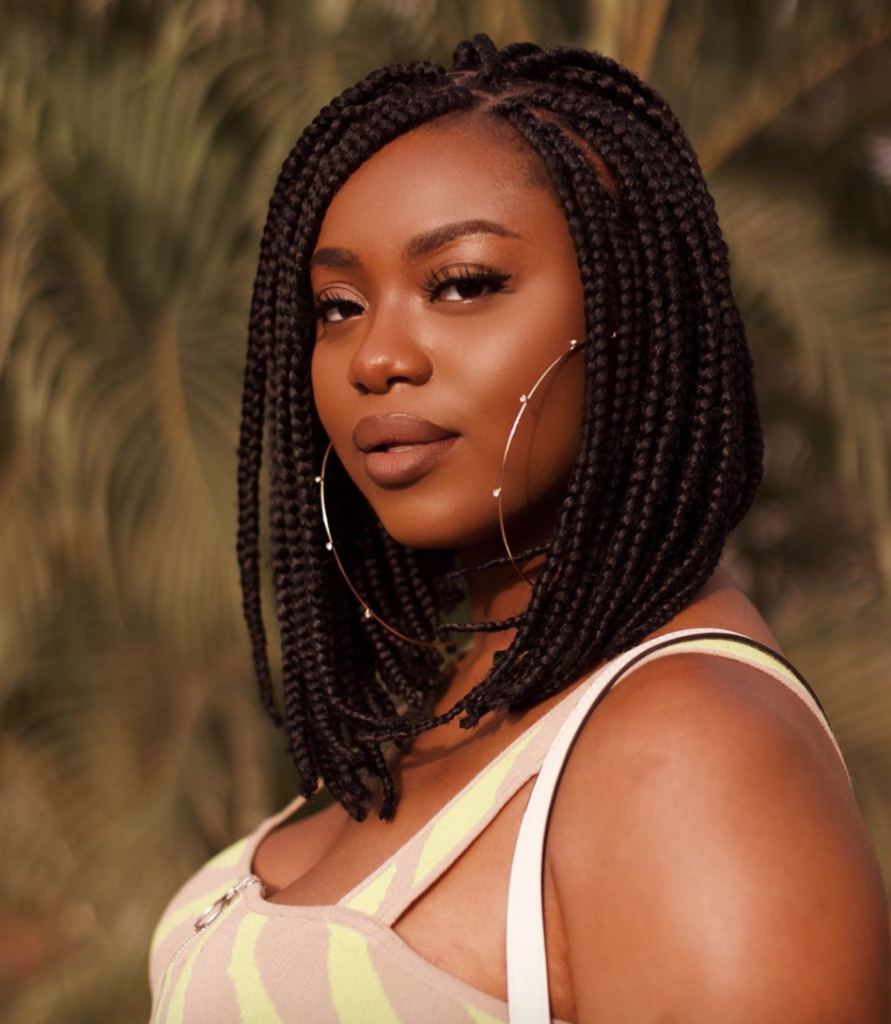 Choosing the Right Bob Hairstyle for You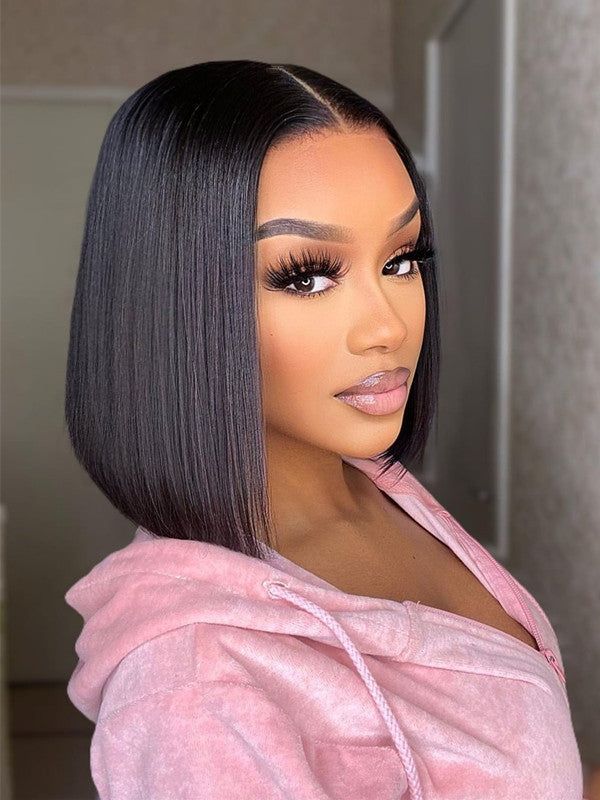 Consider Your Face Shape
When choosing a bob hairstyle, it's important to consider your face shape to ensure the most flattering look. Different bob lengths and styles complement different face shapes. For example, a short bob may suit a heart-shaped face, while a chin-length bob can enhance a square face. Understanding your face shape and consulting with a hairstylist can help you choose the bob hairstyle that enhances your features.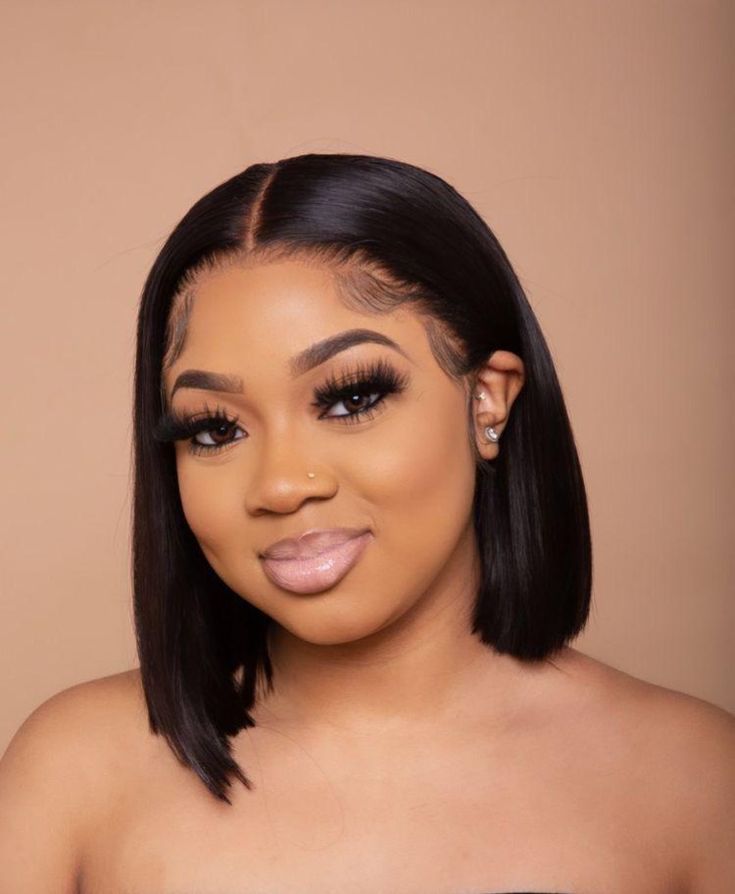 Hair Texture and Thickness
Your hair's natural texture and thickness play a crucial role in determining the right bob hairstyle for you. Straight hair may work well with a sleek and blunt bob, while curly hair may look stunning with a layered and textured bob. Additionally, the thickness of your hair affects the overall volume and shape of your bob. A hairstylist can guide you on the best bob options for your specific hair type.
Lifestyle and Maintenance
Consider your lifestyle and the level of maintenance you're willing to commit to when choosing a bob hairstyle. Some bob hairstyles require more styling and upkeep than others. If you prefer a low-maintenance option, a short bob or a shoulder-length bob may be more suitable. On the other hand, if you enjoy experimenting with different hairstyles and don't mind spending time styling your bob, you can explore more intricate and trendy options.
Styling and Maintaining Bob Hairstyles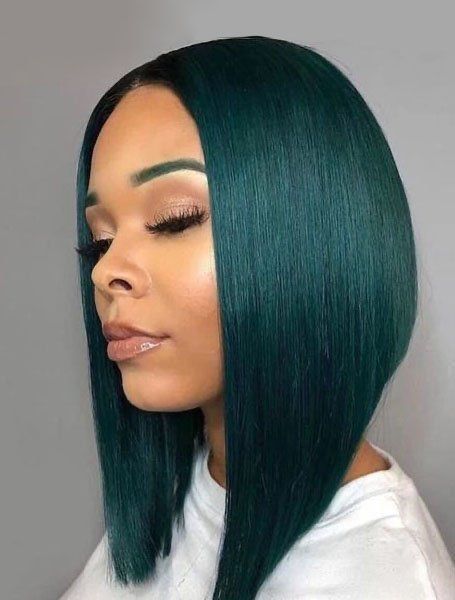 Recommended Styling Products
To keep your bob hairstyle looking its best, it's essential to use the right styling products. Invest in high-quality shampoo and conditioner specifically designed for your hair type and texture. Additionally, styling products such as heat protectant sprays, volumizing mousses, and styling creams can help you achieve the desired look and enhance the longevity of your bob.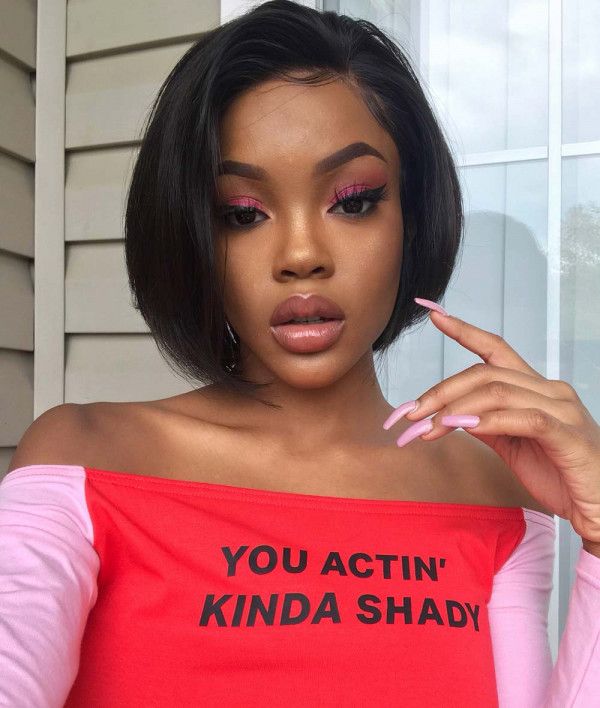 Maintenance Tips
Maintaining a bob hairstyle requires regular trims to keep the shape and prevent split ends. It's recommended to schedule a trim every 6-8 weeks to maintain the freshness and structure of your bob. Additionally, proper hair care routines, including gentle detangling, regular moisturizing, and protecting your hair from heat and environmental damage, will contribute to the overall health and appearance of your bob.