There are so many options when it comes to ombré hair color ideas. From pastel pink to silver gray, and light blonde to deep brown, the possibilities for this versatile look are absolutely endless. Once you decide on your base color, ombré allows you to play around with a secondary shade in order to create a cool contrast. Here are some of our favorite two-toned looks!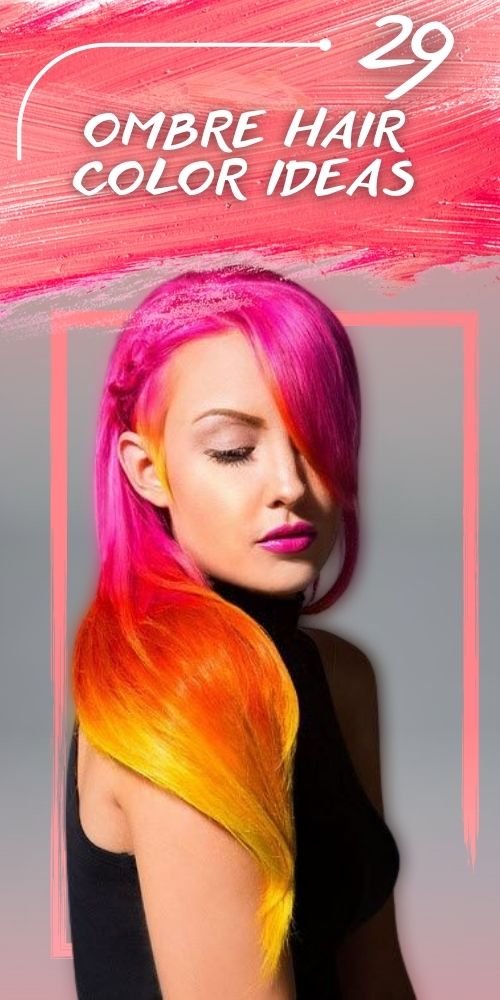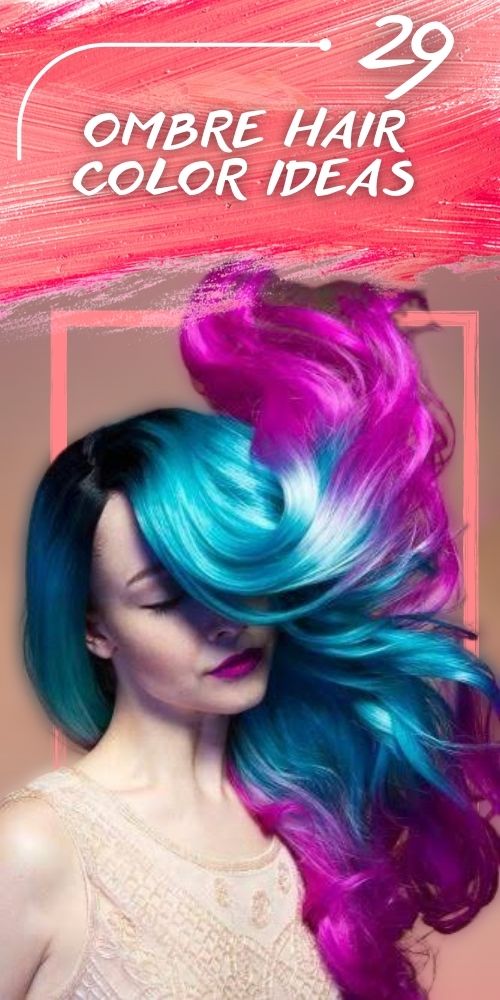 Ombre With Blond Hair Tips
If you're a blonde and want to get ombre hair, there are several options that will allow you to achieve the look of an ombre without bleaching your strands. The easiest option is finding a colorist who can create this look on naturally-colored hair. If your stylist doesn't have the experience or desire to do so, there are at-home products available that will help give you results similar to those achieved by professional stylists.
There are many shades of blonde out there; some may be too light for an effective ombre look, but others might work well enough if applied correctly. This technique works best if done with a darker shade on top than at the ends so that it appears gradual rather than abrupt when looking at it from head-on (as pictured above). Also remember that different colors produce varying shades when applied over blonde hair—for example, blue tones tend to appear much more vibrant than pink ones—so try different colors until one feels right!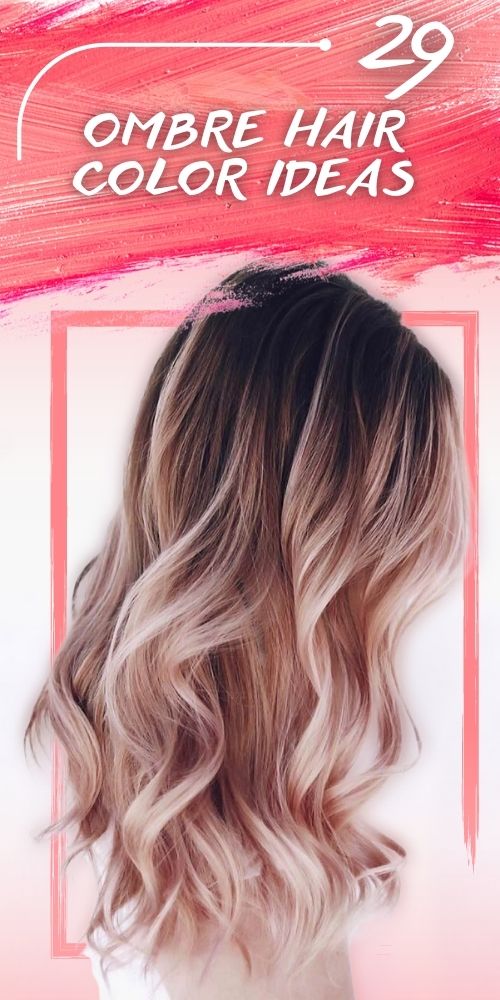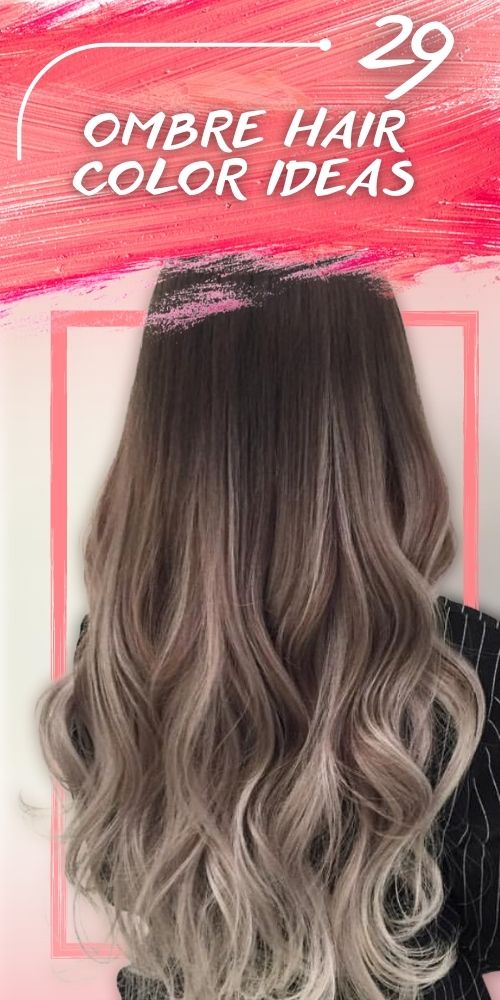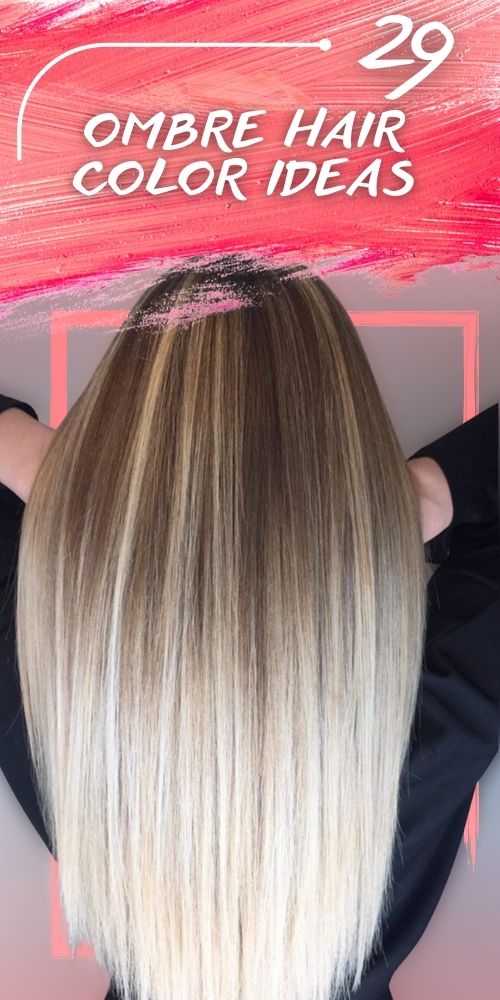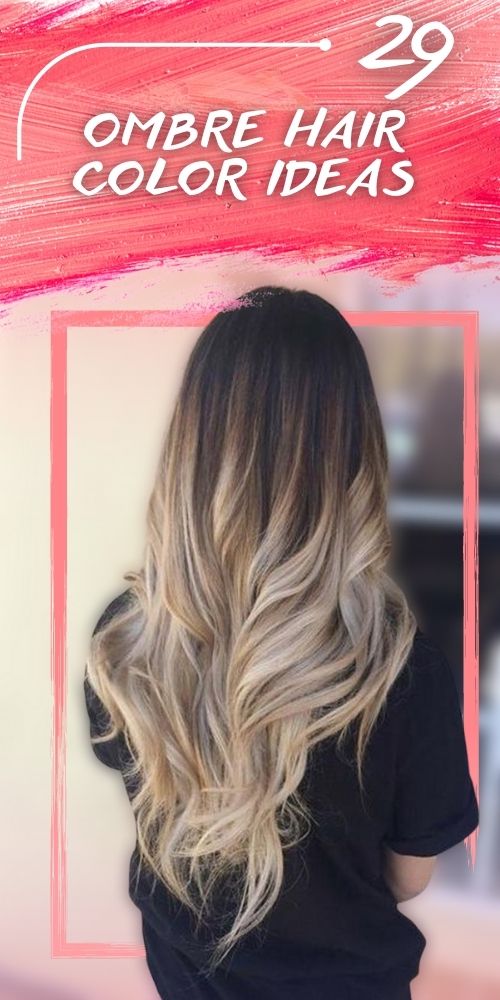 Ombre In Orange Shades
Orange is a bold color, and can be worn by people with a variety of skin tones. Orange ombre hair looks great on those who have blonde or light brown hair, but it can also be done on dark brown hair. The key to making your look stand out without being too over-the-top is finding an orange that suits your skin tone and works with your wardrobe. A bright vibrant orange will make you stand out in a crowd, while something more subtle like golden or rose gold will make you feel like royalty in the office.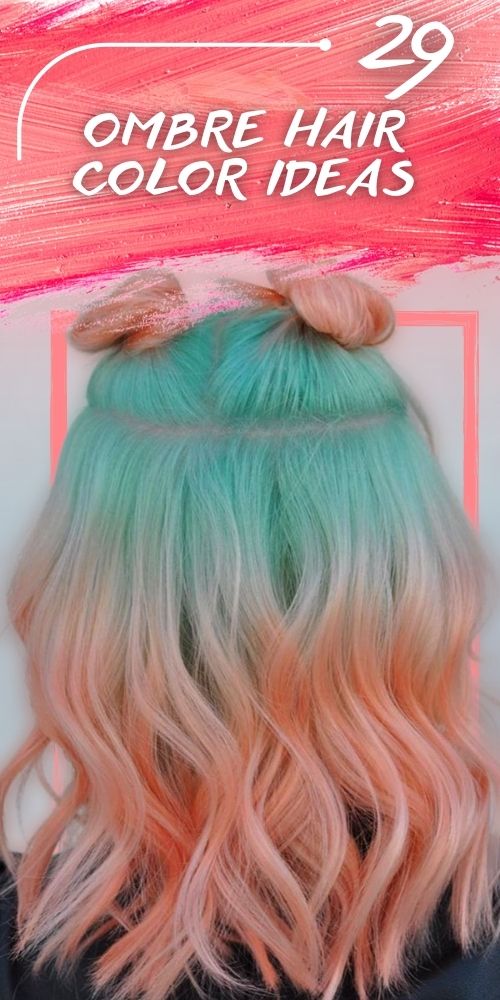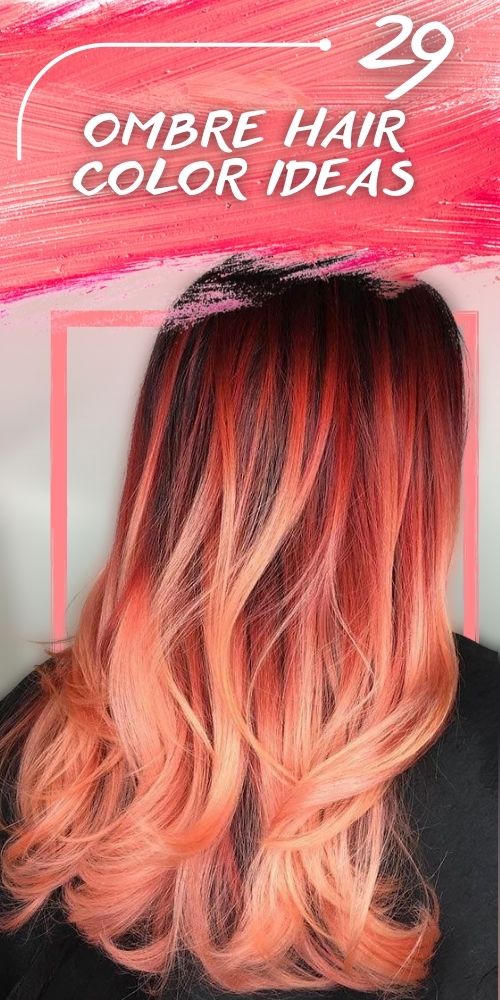 Ombre With Light Pink Tips
You can also achieve the ombre look with light pink tips. This is a very feminine color and it will flatter many skin tones, especially those who have fair skin. It's a great color to wear on a night out or even a summer wedding! The lighter ends will compliment your outfit while looking stylish at the same time.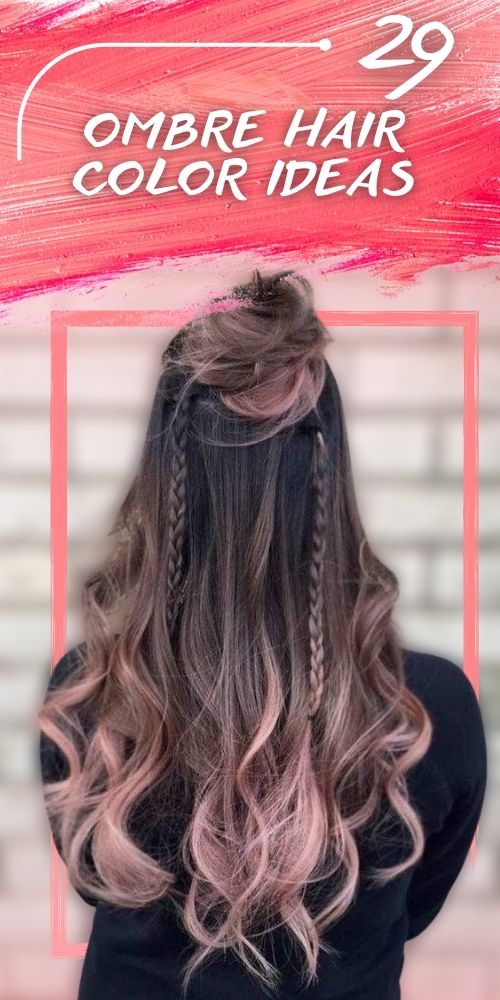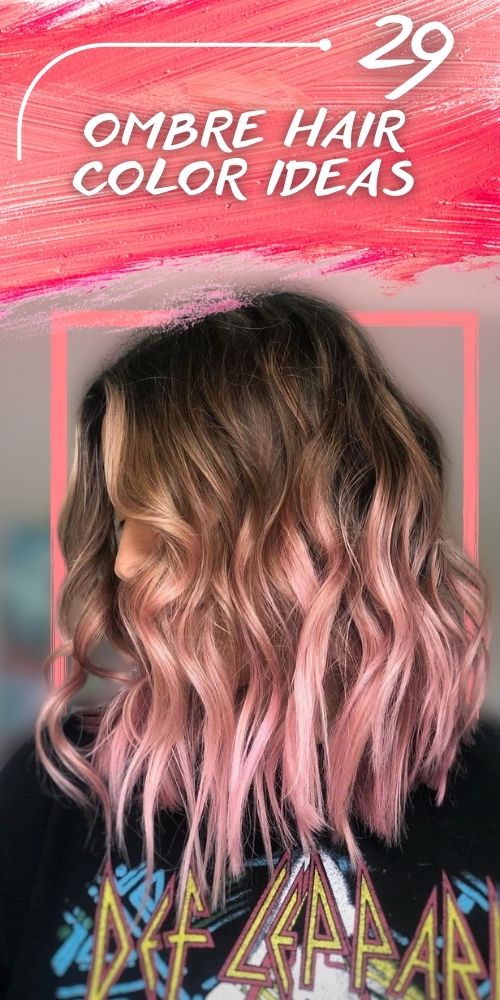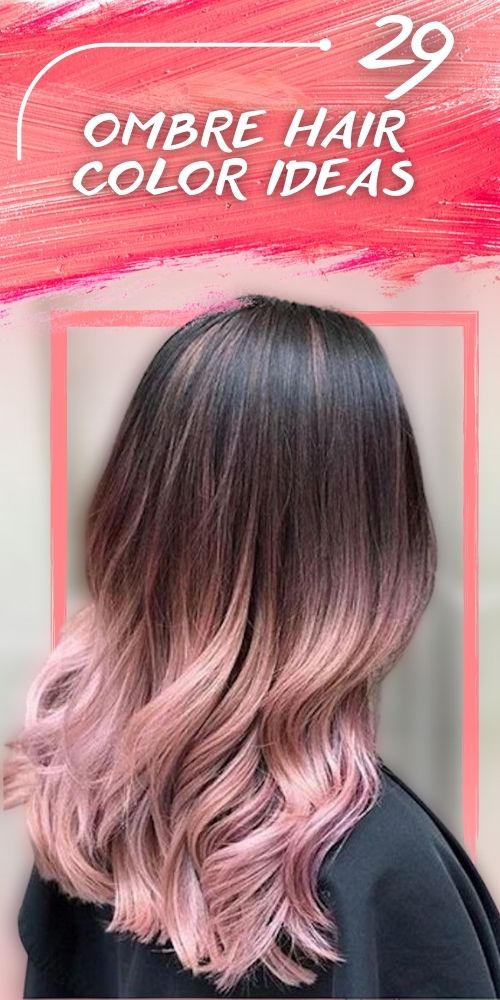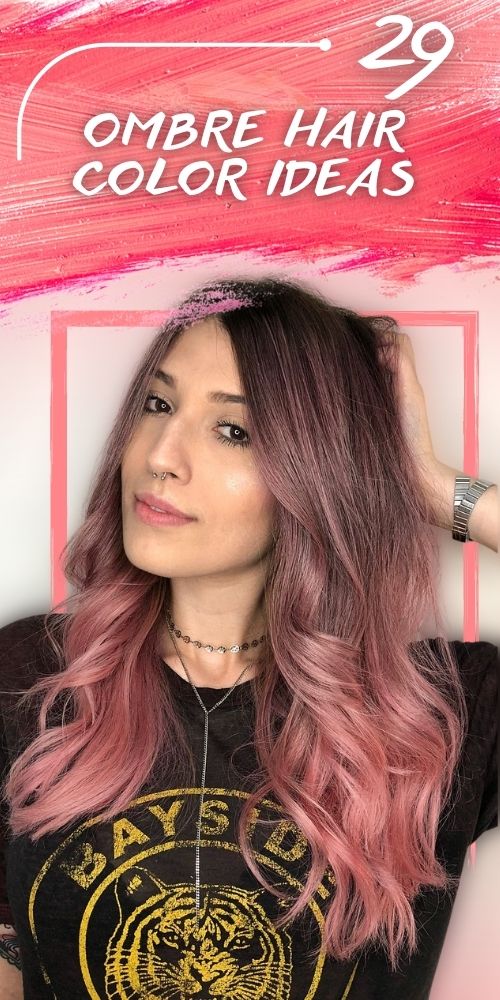 Ombre In Red Shades
Red shades are a great way to make your hair look more vibrant. If you want to add a pop of color, try out some red ombre. This look is for women who want their hair to be noticed and noticed right away. The ombre done in red will catch anyone's eye and give them something to talk about when they see it on you. It's not that hard of a look, either! You can get the design done in just one session at home with simple products we'll go over below.
The best part about doing an ombre on your own? Having total control over how far up the strand goes—and what kind of tones work best for you! For example, if you're looking for something less intense then try using lighter shades like blonde all throughout instead; however if you really want people noticing this style then go bolder with darker hues like burgundy or deep reds towards the bottom half instead.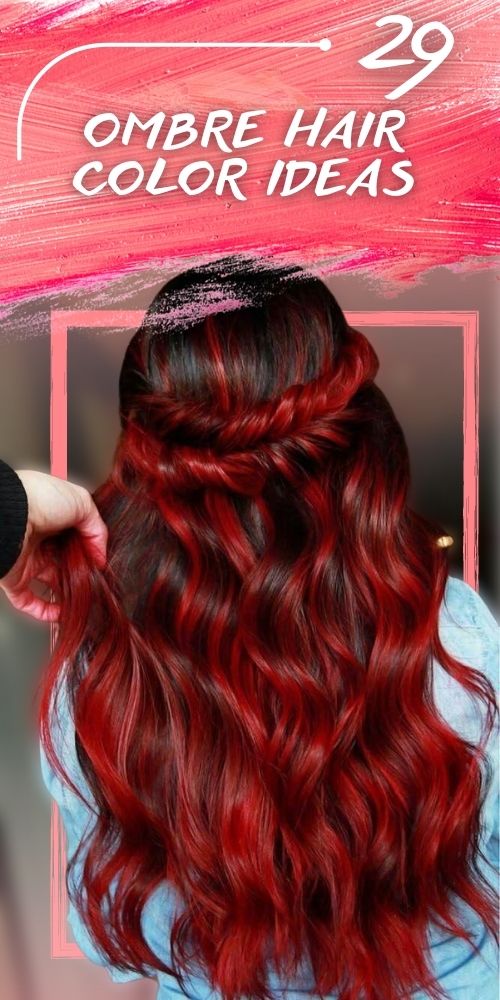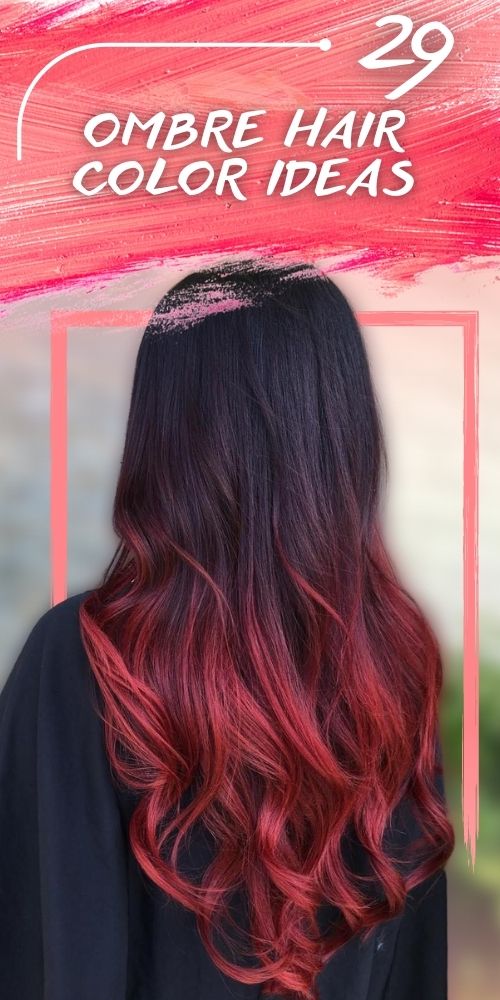 Ombre In Ashy Shades
If you're looking to try out an ombre hairstyle but want to make sure it's done right, we've gathered up a few tips to help you get the look.
First, choose an ash-based shade of ombre hair color. This will keep your new 'do from being too bright or overpowering. Try to stay away from warm shades like those on the far end of the spectrum that are yellowish or orangey in tone—you'll need something with more gray undertones so it looks natural and subtle instead of fake or garish.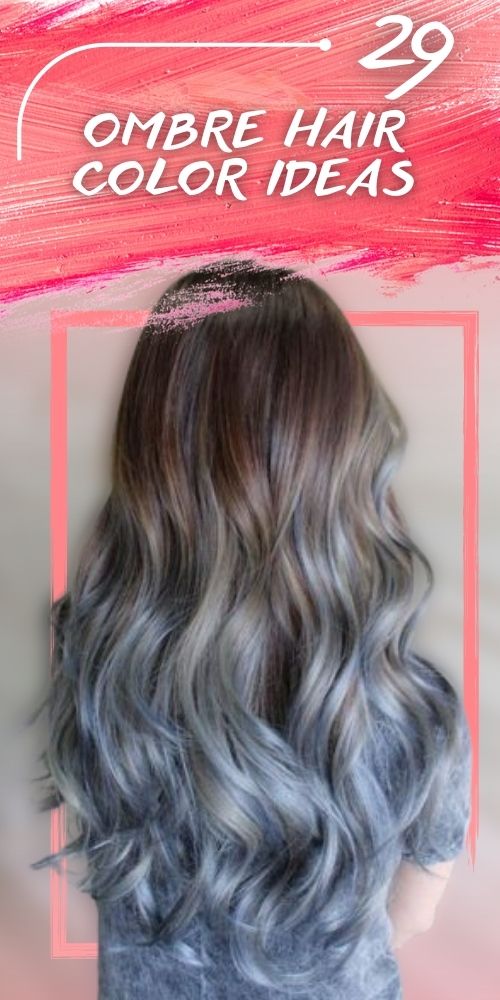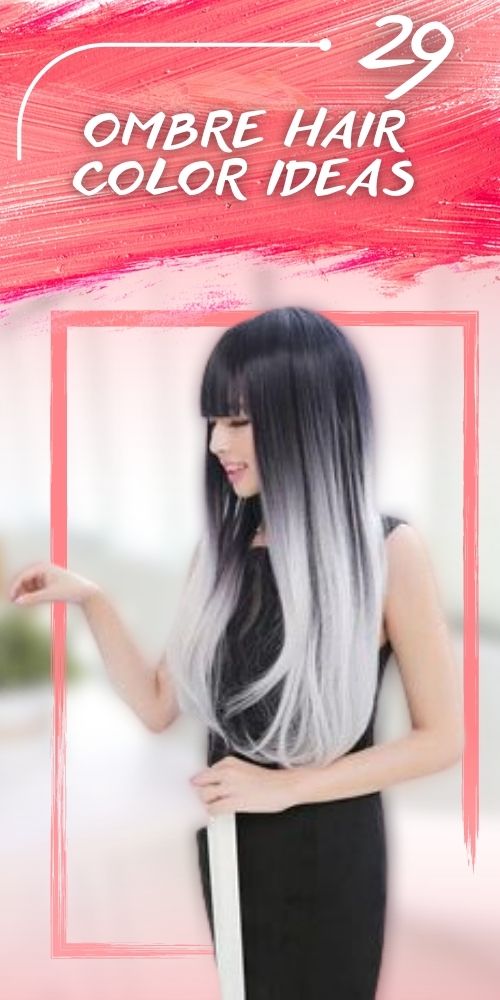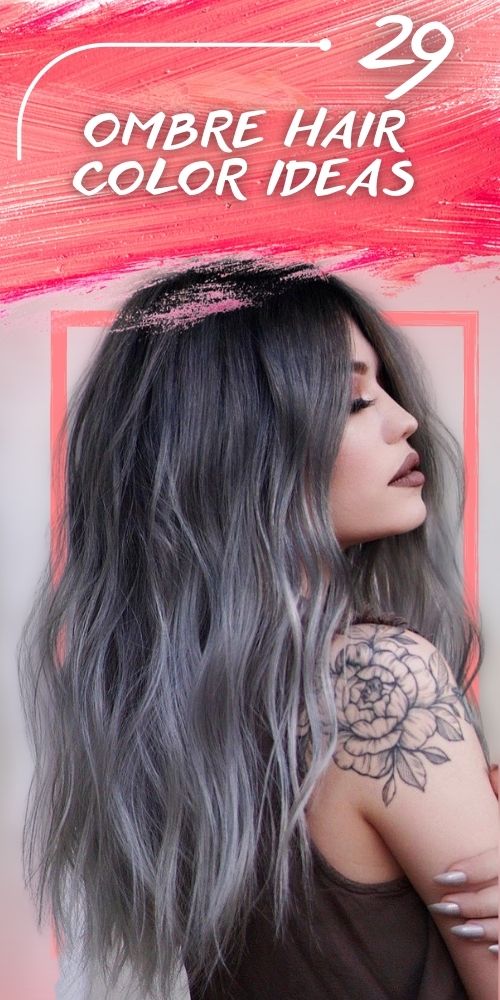 Ombre In Yellow And Red Tones
If you're looking for a new way to add some color to your hair, the ombre style is a great option.
Yellow and red tones are ideal for summer, but they can also be used in fall and winter. And if you're someone who likes to change up their look with the seasons, then this might be just what you're looking for! Just remember that yellow and red tones work best on people with lighter skin tones; if your skin is darker than medium-brown or olive-green, then opt for another shade of blonde instead (like platinum or honey blondes).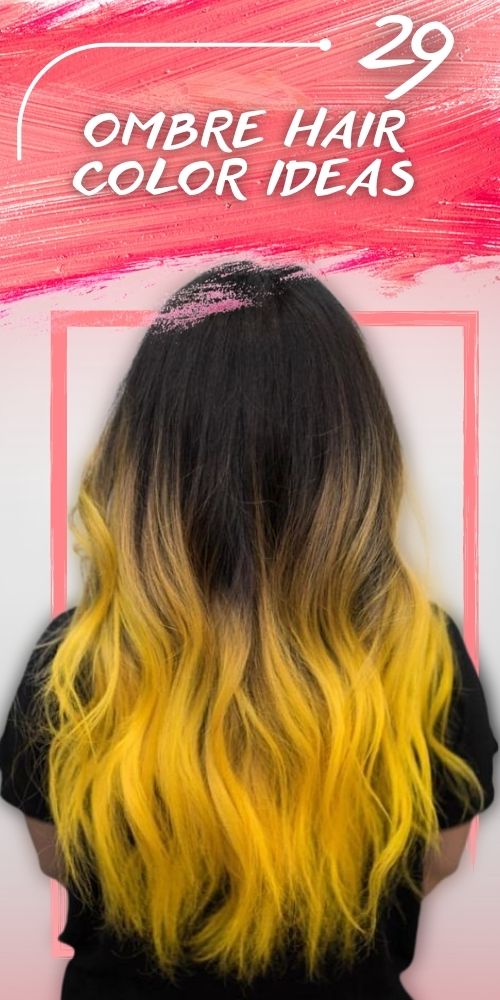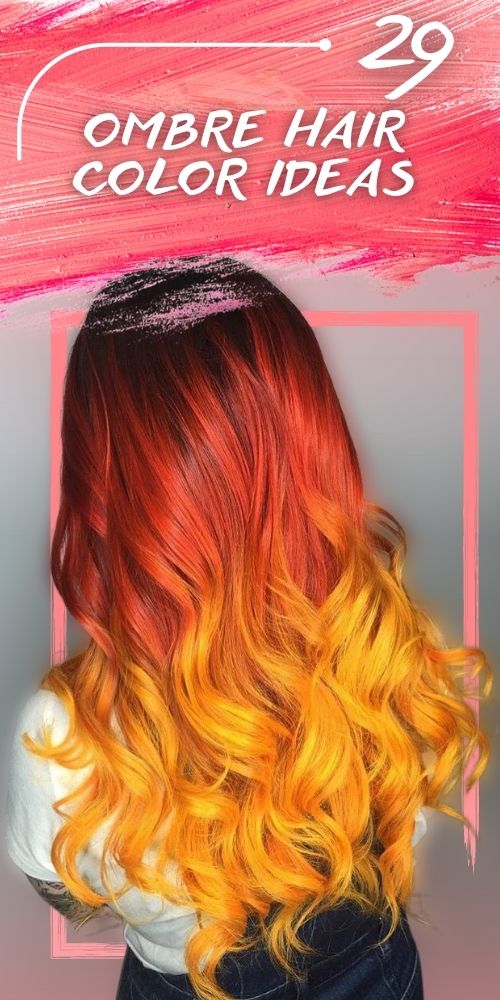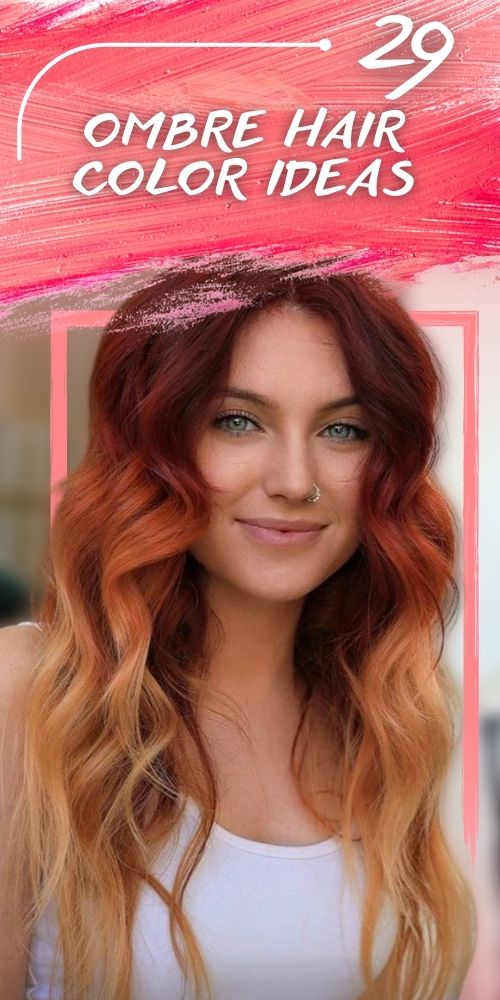 Ombre In Bright Pink Hues
To get this look, you have to dye your hair in a pink-red shade of hair dye. You can either purchase a semi-permanent to permanent dye or use an at-home kit. The latter option is ideal if you're trying to save some money but still want the look of ombre without making too many changes in your life.
After applying the dye, wash off all excess product with shampoo and conditioner. Then use a blow dryer and round brush to dry your newly dyed locks until they're completely dry—this will make it easier for you when applying additional products later on. Once everything has dried, spritz some hairspray over the top layer of each strand so that it's not sticky enough to attract dirt as much as usual, then comb through with an ionic comb (these are great because they help reduce static electricity).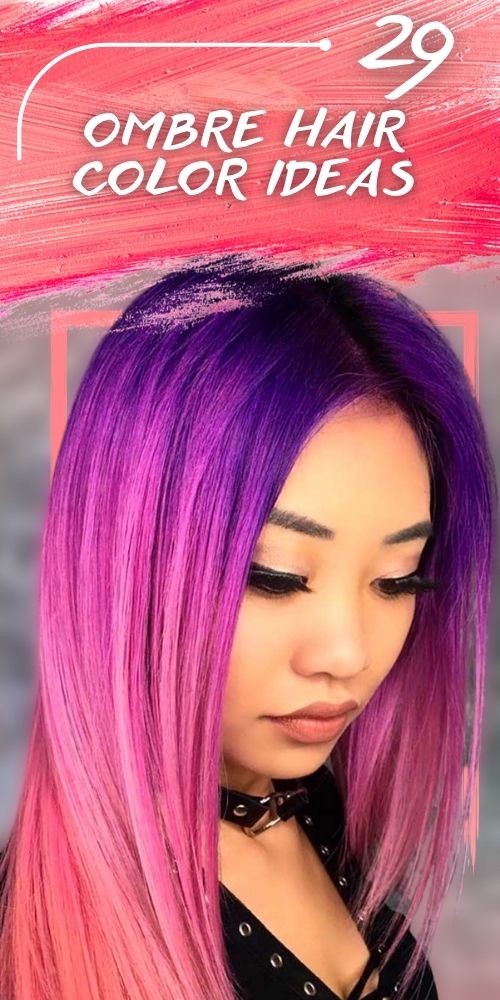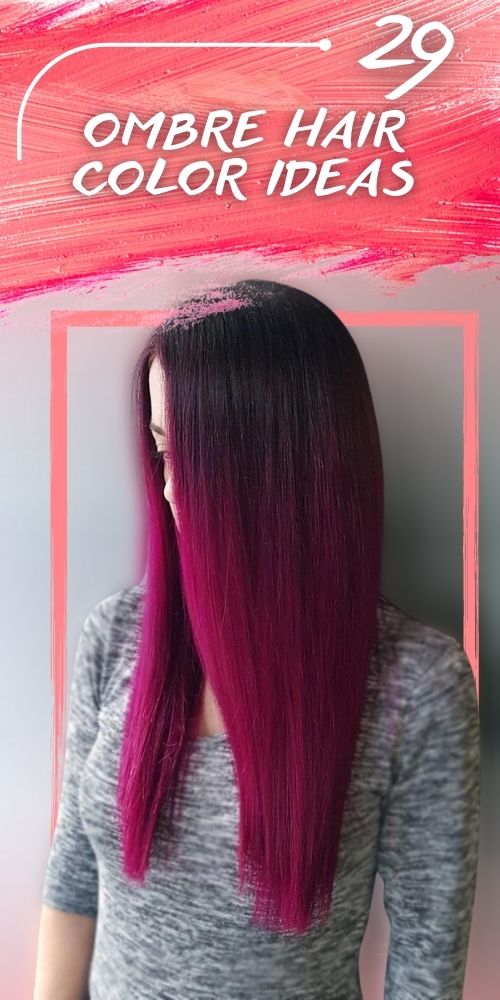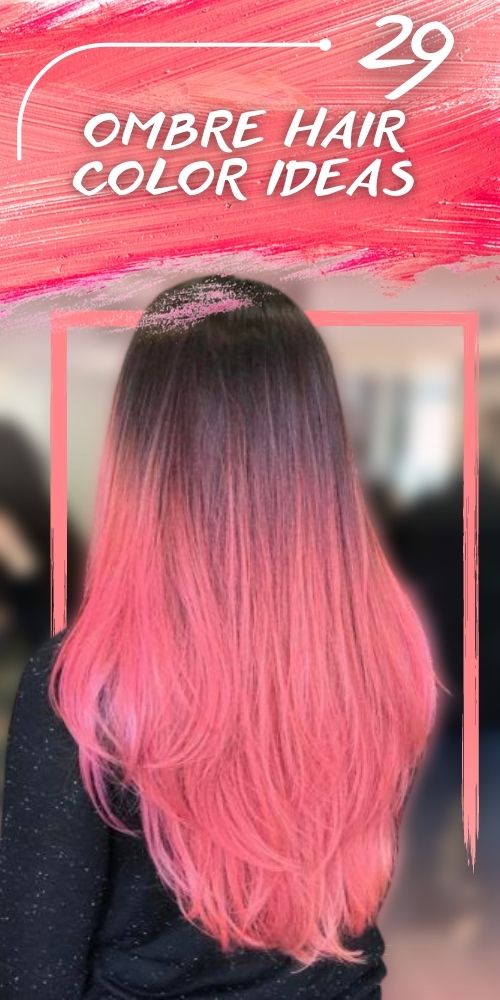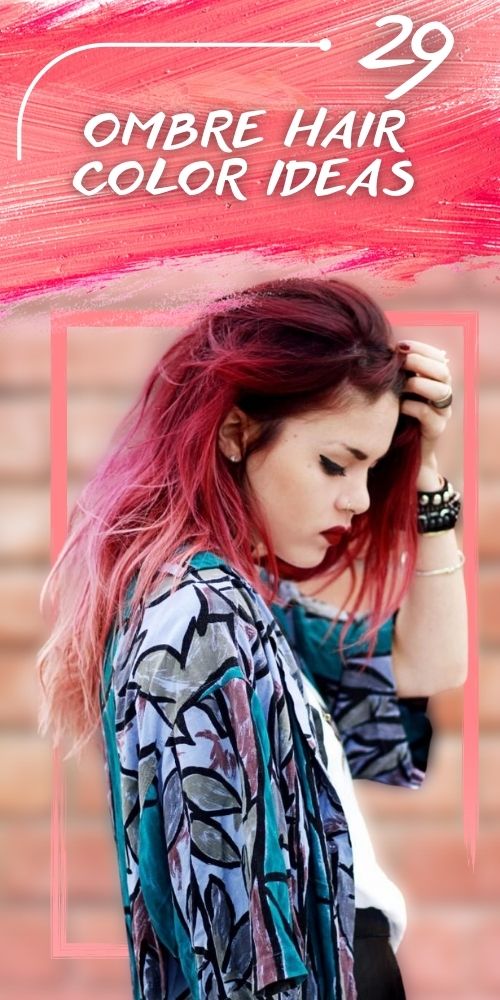 Ombre In Blue Hues
Blue ombre looks great on darker skin tones, and it's also a great option for those who have black hair. If you're blonde or brunette and want to try ombre in blue hues, this is a fun color to experiment with since it will give your look some pizzazz! There are many different shades of blue that can be used as an ombré highlight—from light turquoise to deep indigo—so keep that in mind when choosing the right one for you.
Some people use blue ombre as an edgy alternative to traditional highlights because it's not as common of an option (and because everyone loves being unique!).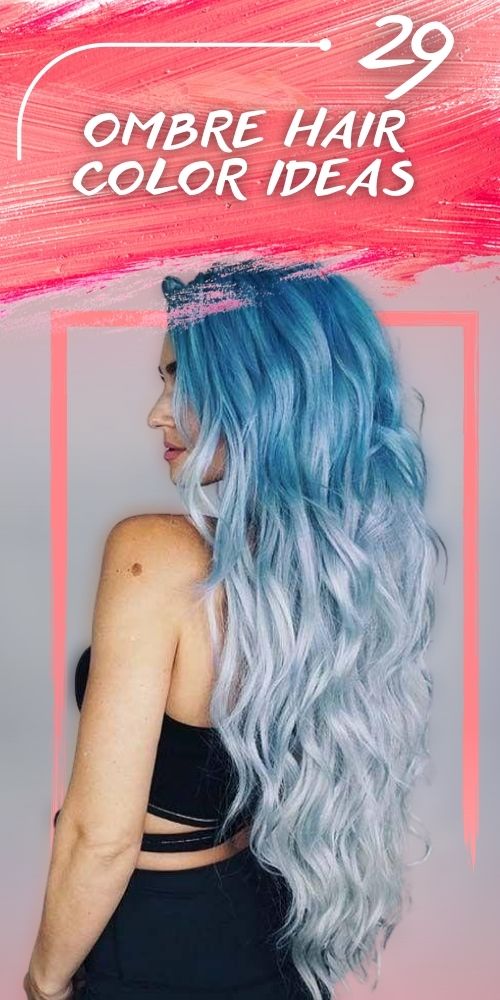 Ombre In Green Tones
If you've got the time and money, then green ombre is perfect for you. It's a great color to add to any hair color, whether it's your natural color or not. For example, if your hair is dark brown but you want something more vibrant than just plain old brown with no added colors, adding in some green ombre would be perfect! The same goes if your hair is naturally blonde or red—adding in some green ombre will give it that extra punch of vibrancy without being too overbearing on its own.