Hairstyles
Brown Hair Colors for Black Women: Exploring Beautiful 20 Ideas
Hair color is a powerful tool that can significantly impact your overall appearance. While black hair is undeniably stunning, introducing brown tones can add depth, dimension, and a touch of warmth. Whether you prefer subtle changes or bold statements, brown hair colors offer endless possibilities for black women. Let's dive into the various shades and techniques available to create a captivating brown look.
Why Choose Brown Hair Colors?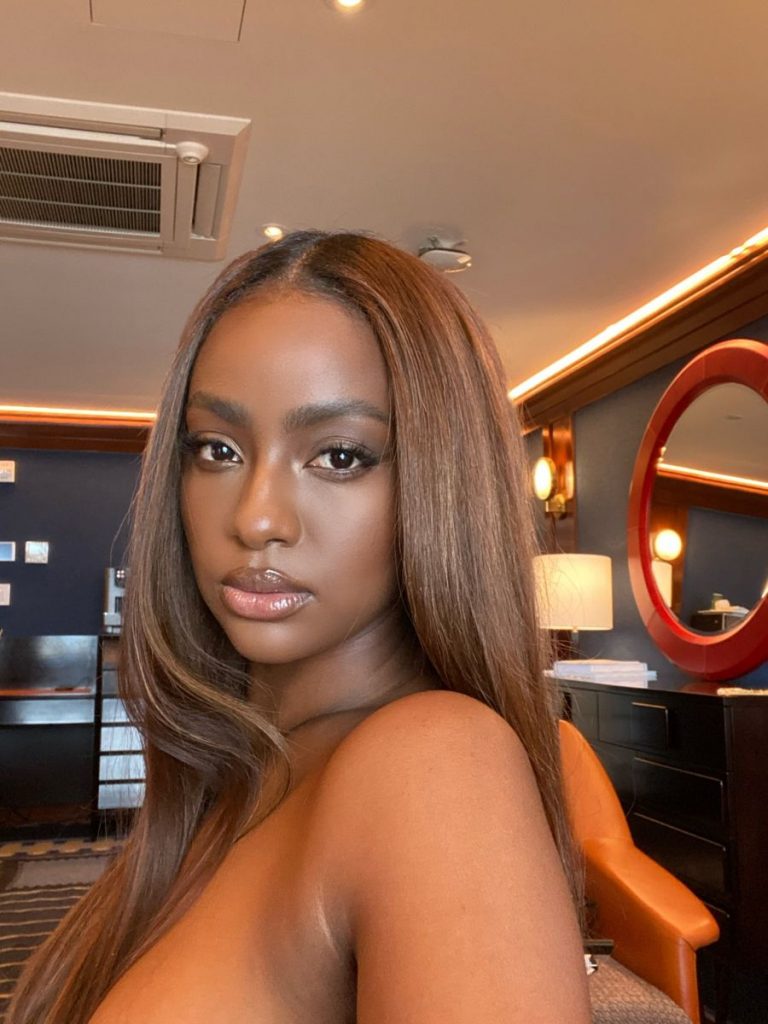 Enhancing Natural Features
Brown hair colors complement the warm undertones found in black women's skin, enhancing their natural beauty. The right shade of brown can illuminate your complexion, create a harmonious balance, and draw attention to your best features.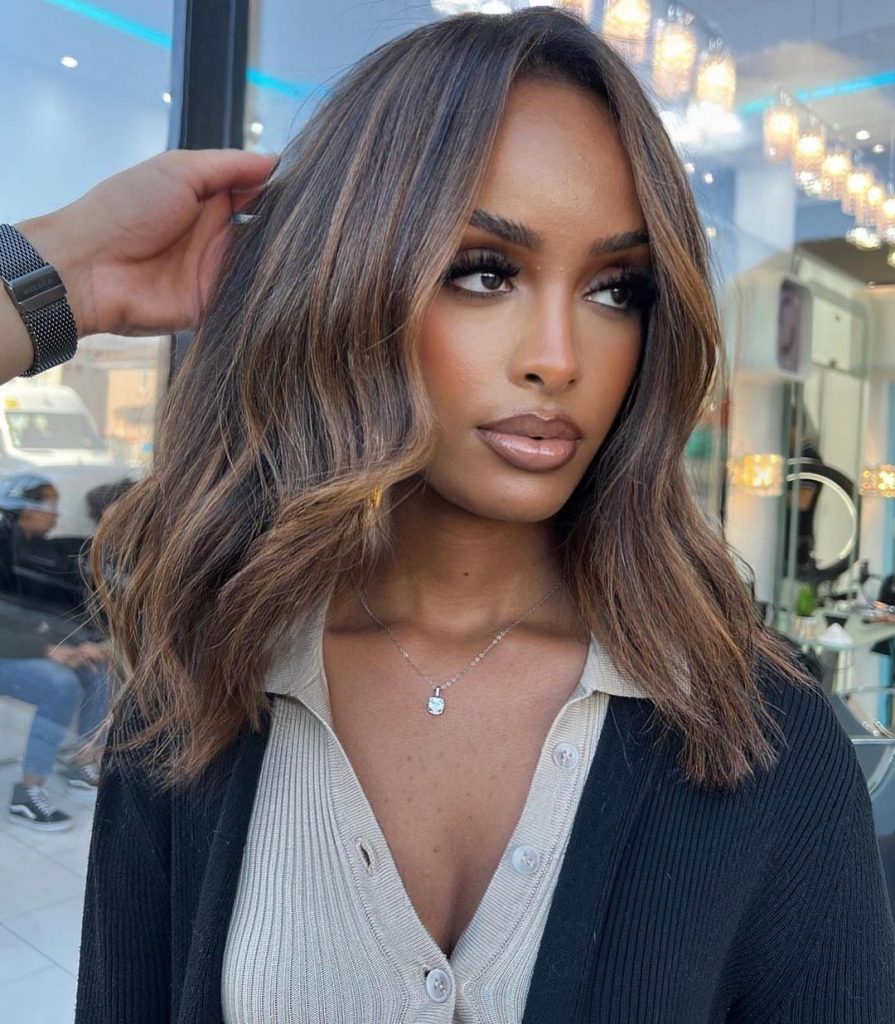 Versatility and Adaptability
Brown hair colors come in a wide range of shades, allowing you to find the perfect match for your style and personality. Whether you opt for a light, medium, or dark brown, you can easily adapt your hair color to different occasions and moods.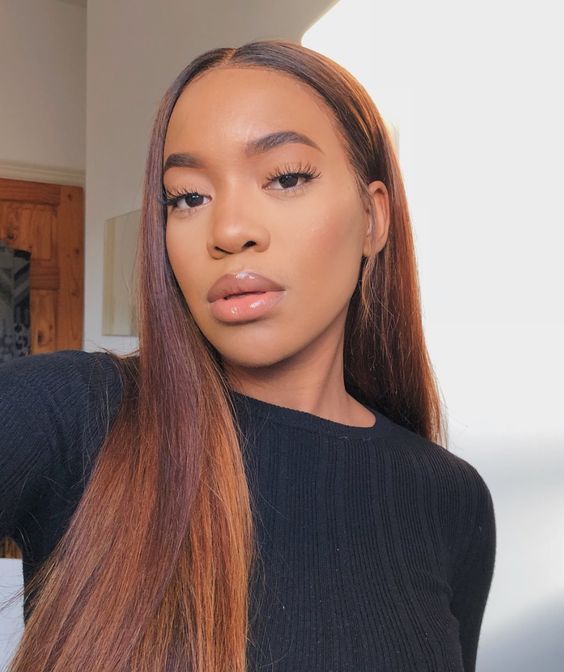 Low-Maintenance Appeal
Brown hair colors often require less maintenance compared to other vibrant shades. The natural look of brown hair allows for seamless regrowth, reducing the need for frequent touch-ups and color corrections.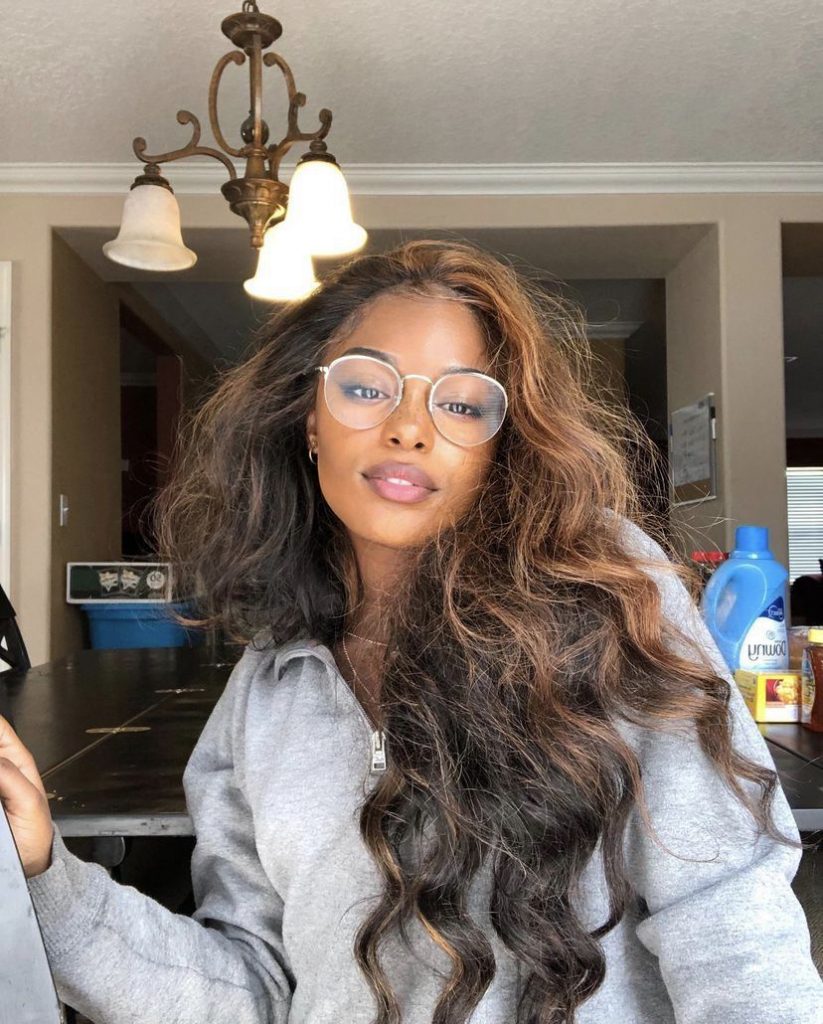 Light Brown Shades
Light brown shades offer a soft and subtle transformation for black women seeking a gentle change. These hues add warmth and radiance to your hair while maintaining a natural appearance. Some popular light brown options include: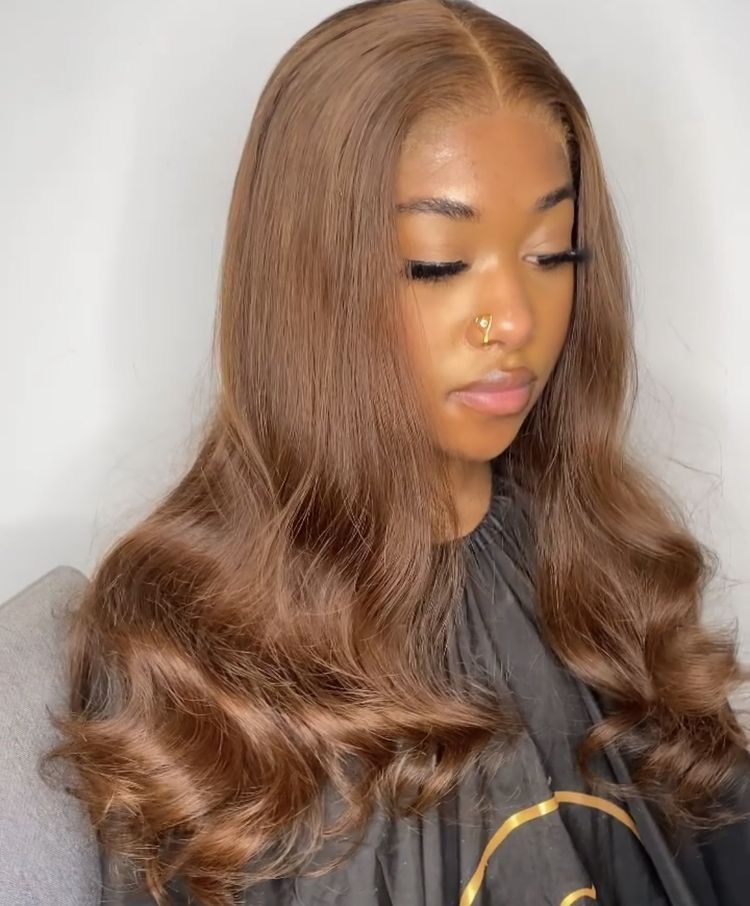 Honey Brown: A warm and luminous shade resembling golden honey, perfect for adding a sun-kissed glow to your locks.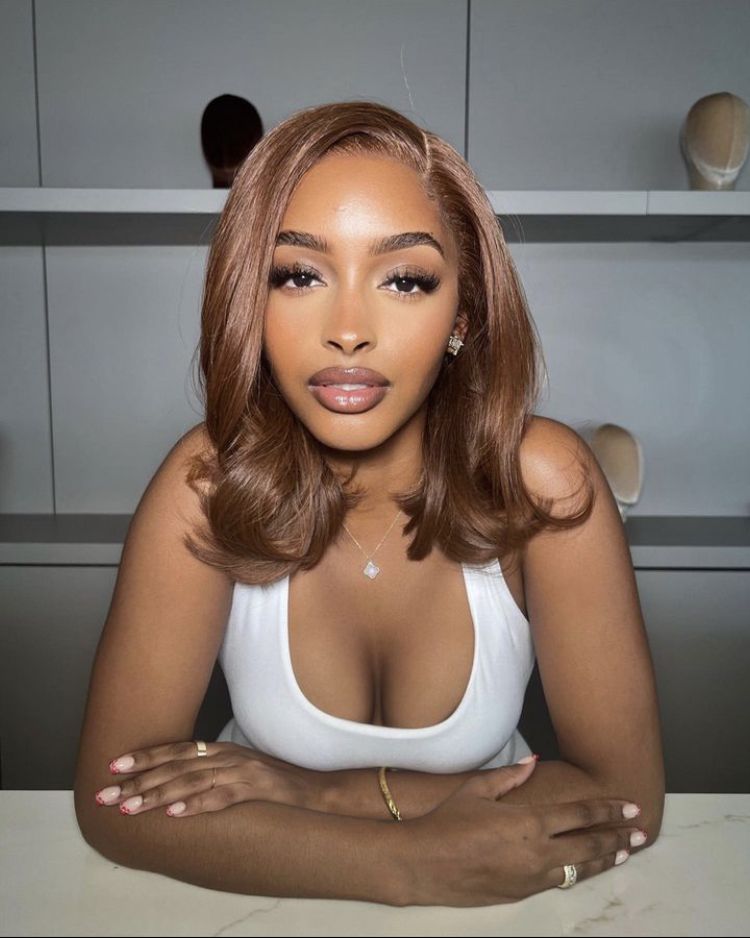 Chestnut Brown: A rich and vibrant shade with hints of red and gold, ideal for those wanting to experiment with a deeper tone.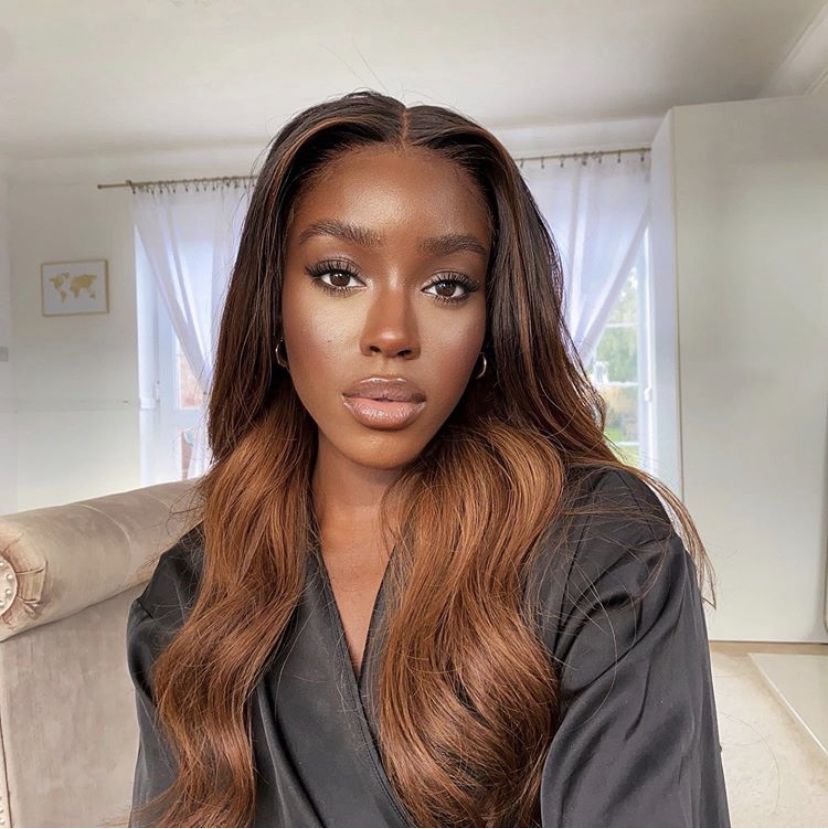 Caramel Brown: A deliciously rich and creamy shade that brings out the warmth in your complexion, adding a touch of sophistication.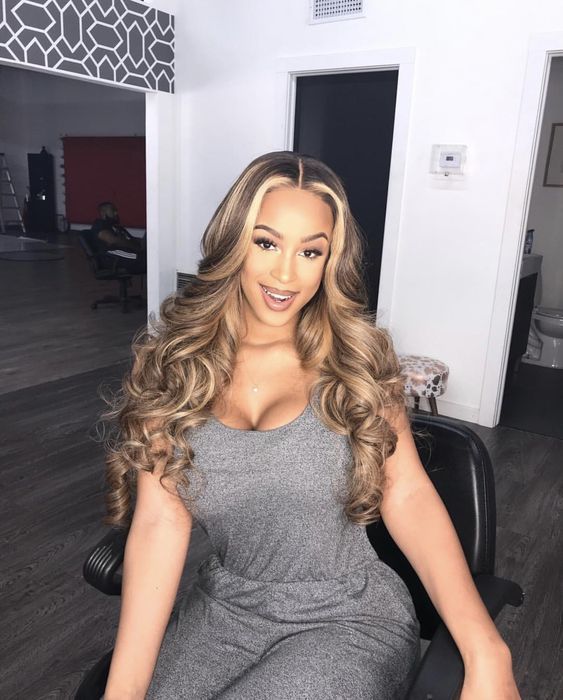 Medium Brown Shades
For black women looking for a moderate shift in hair color, medium brown shades provide a balance between subtlety and impact. These shades can effortlessly elevate your look while maintaining a natural allure. Consider these enticing options: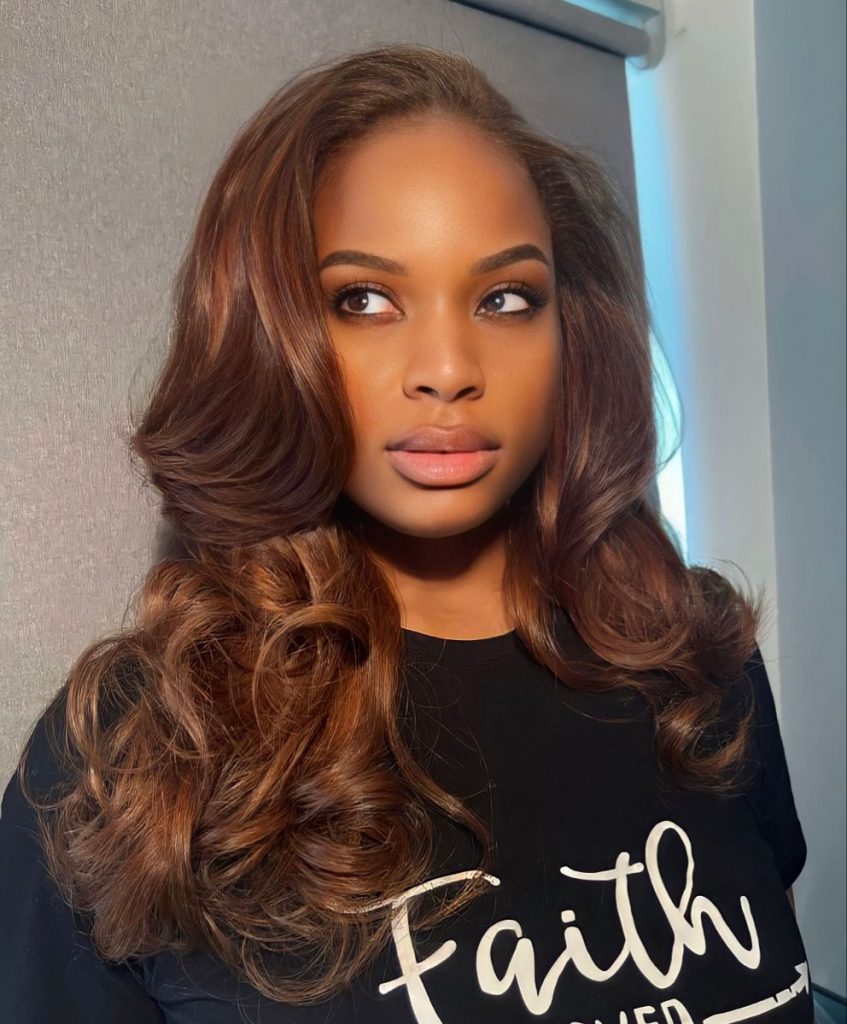 Amber Brown: A warm and inviting shade reminiscent of amber gemstones, delivering a radiant and captivating appearance.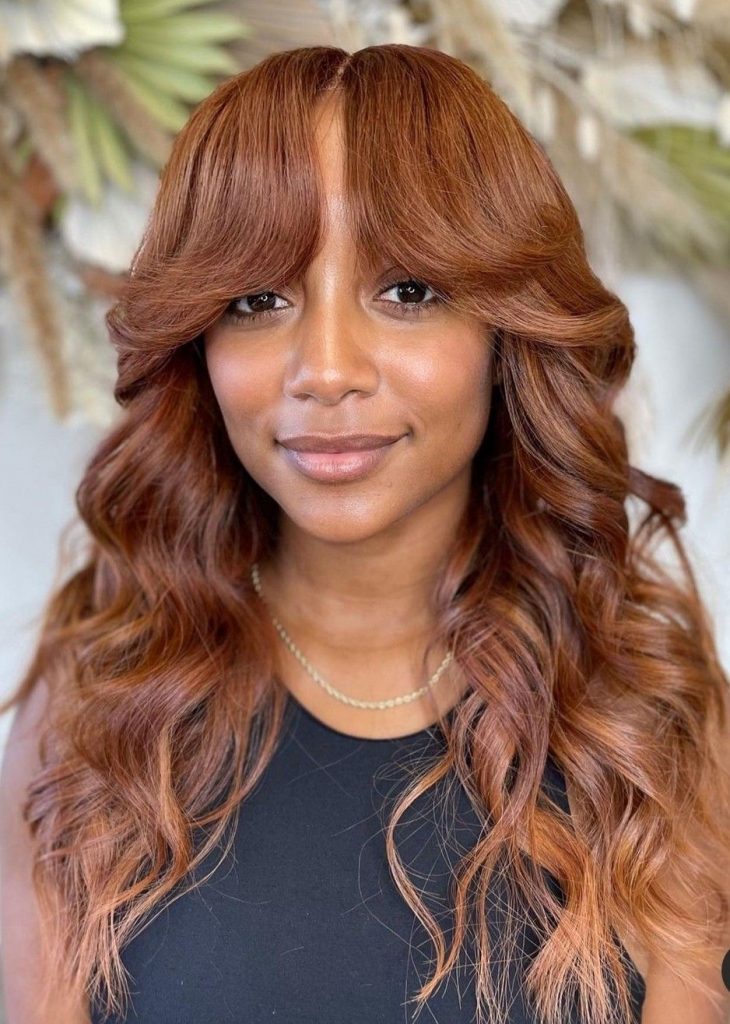 Chocolate Brown: A classic and timeless shade resembling decadent chocolate, adding depth and richness to your hair.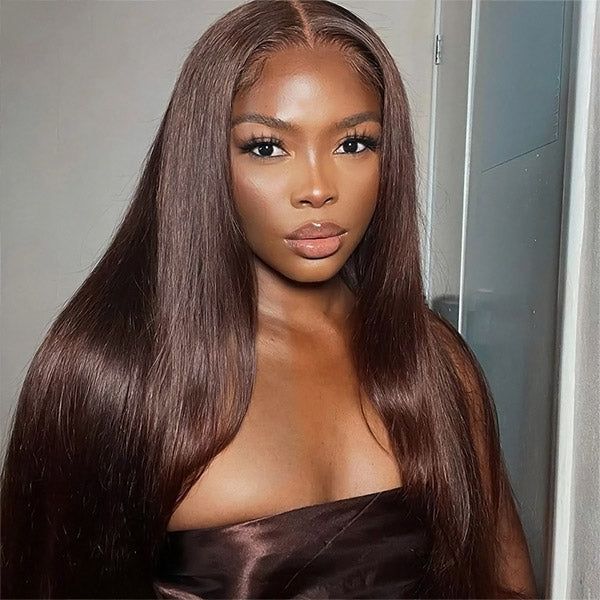 Walnut Brown: A luscious and deep brown shade with cool undertones, perfect for creating a sophisticated and mysterious aura.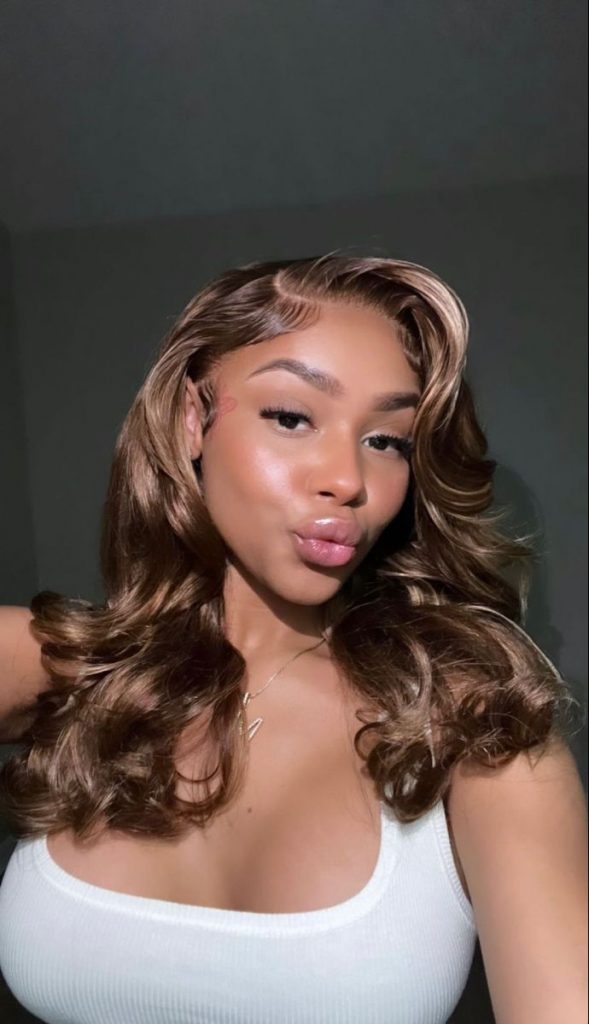 Dark Brown Shades
Dark brown hair colors exude elegance, depth, and intensity. These shades provide a striking contrast against black skin tones, resulting in a captivating and dramatic effect. Explore the following dark brown options: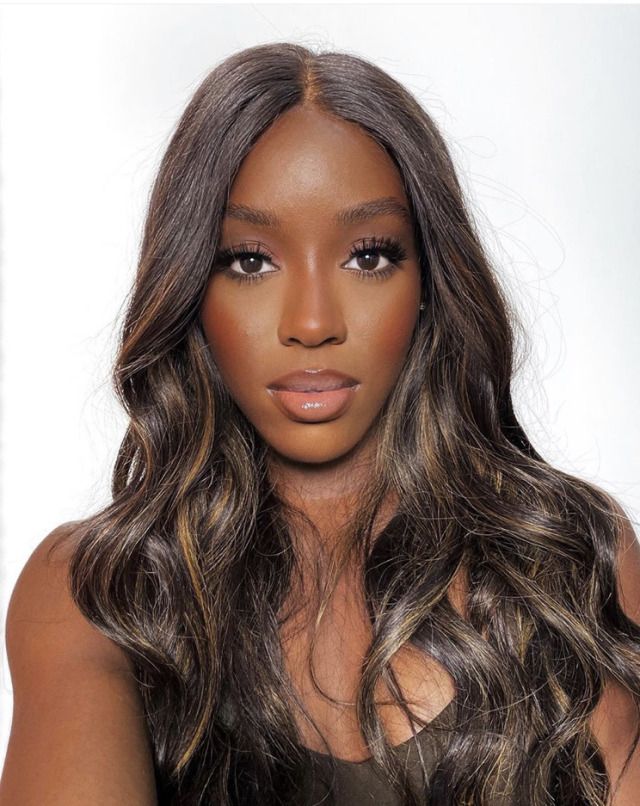 Espresso Brown: A deep and velvety shade resembling a strong shot of espresso, creating a bold and alluring look.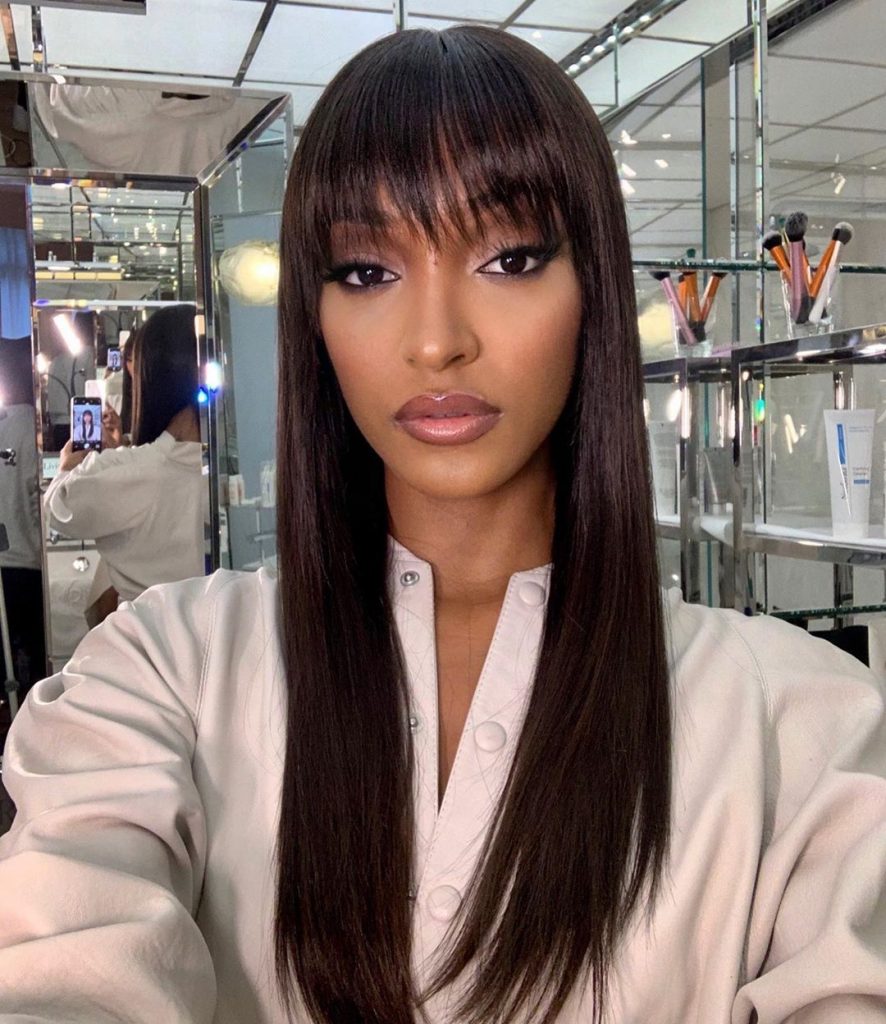 Ebony Brown: A dark and sultry shade that enhances your natural beauty, offering an intense and captivating appearance.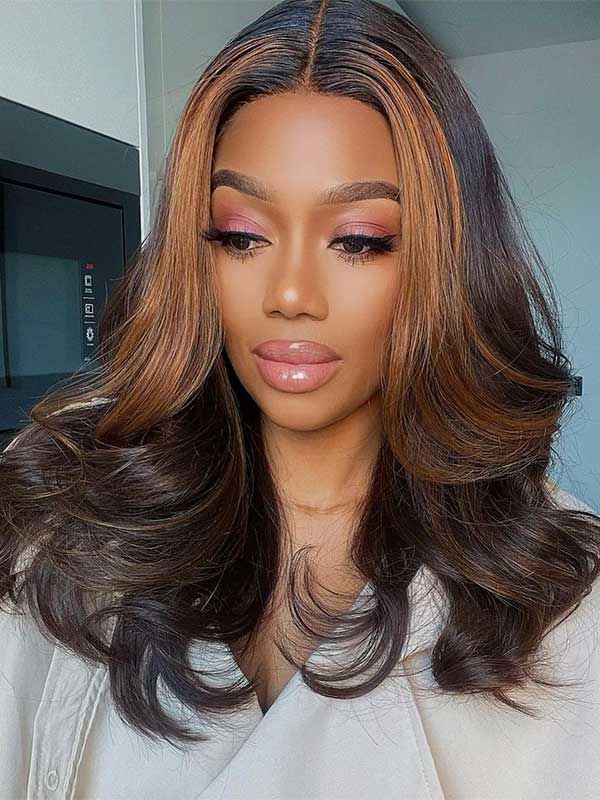 Reddish Brown Tones
If you desire a touch of vibrancy and playfulness, reddish brown tones can be a fantastic choice. These shades add a unique twist to your hair, infusing it with warmth and personality. Consider these enticing options: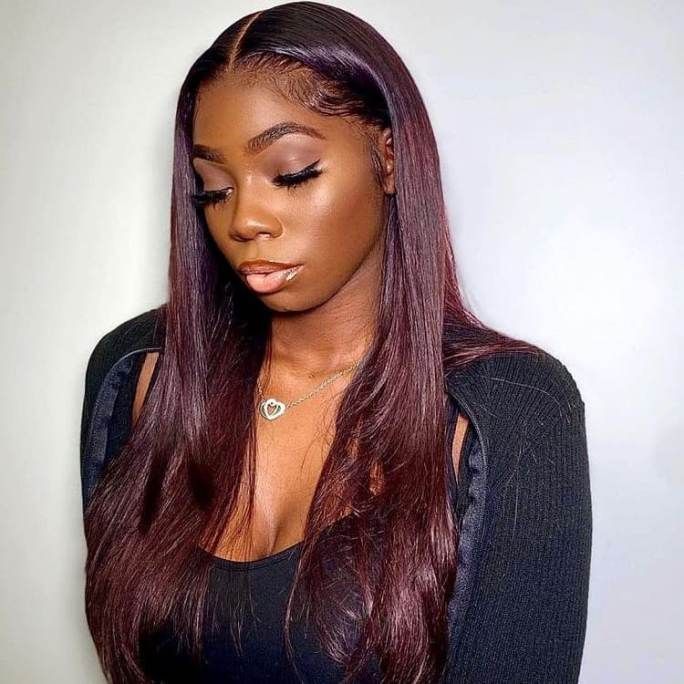 Auburn Brown: A captivating blend of red and brown, creating a warm and fiery hue that turns heads.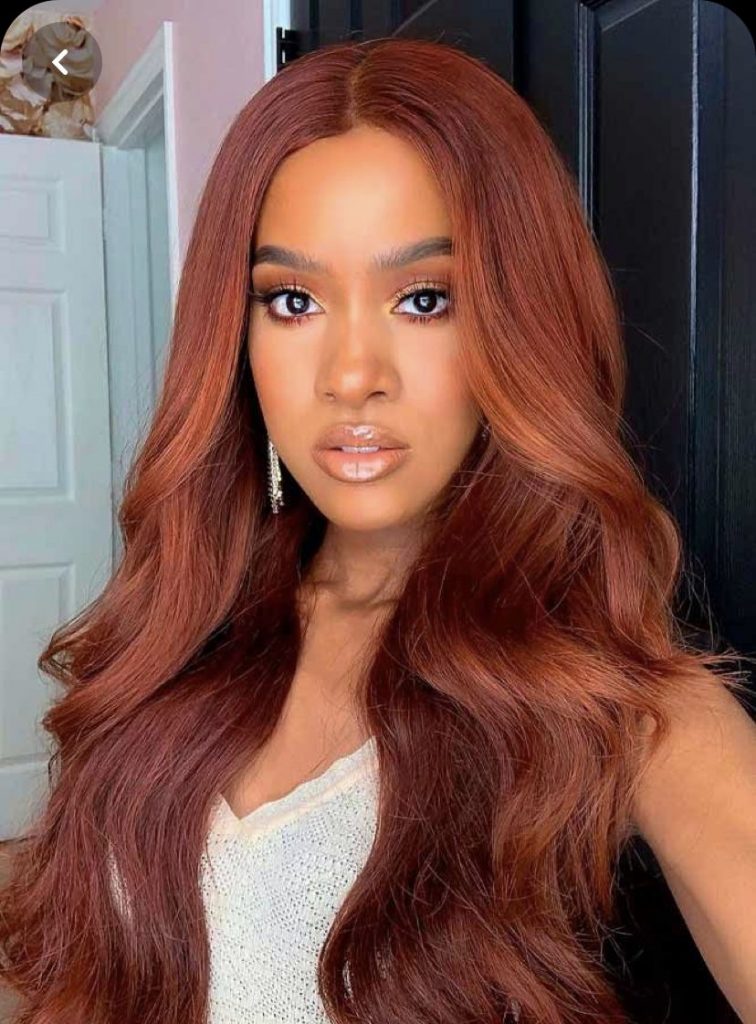 Copper Brown: A vibrant and fiery shade with copper undertones, delivering a bold and daring look that commands attention.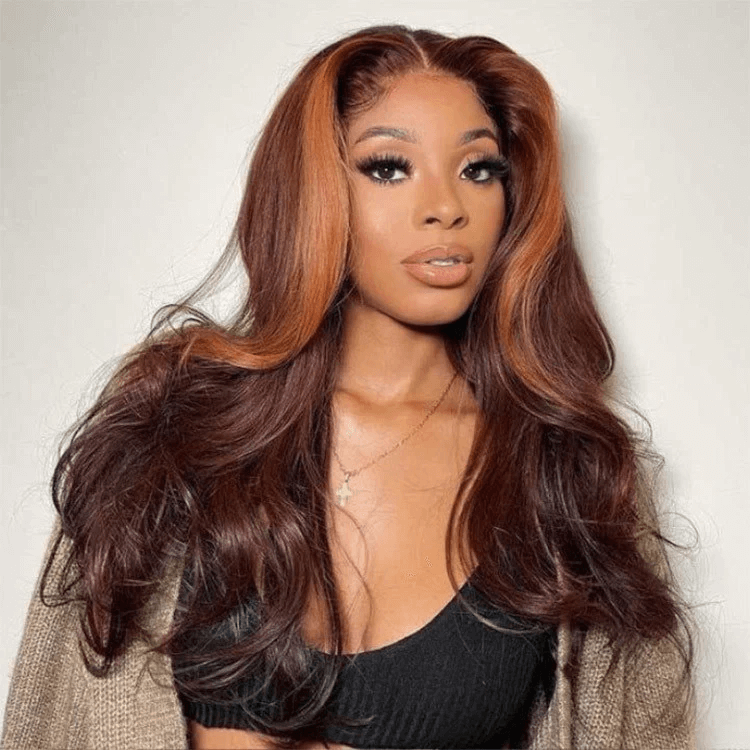 Burgundy Brown: A deep and rich hue with purple undertones, providing a sophisticated and mysterious allure.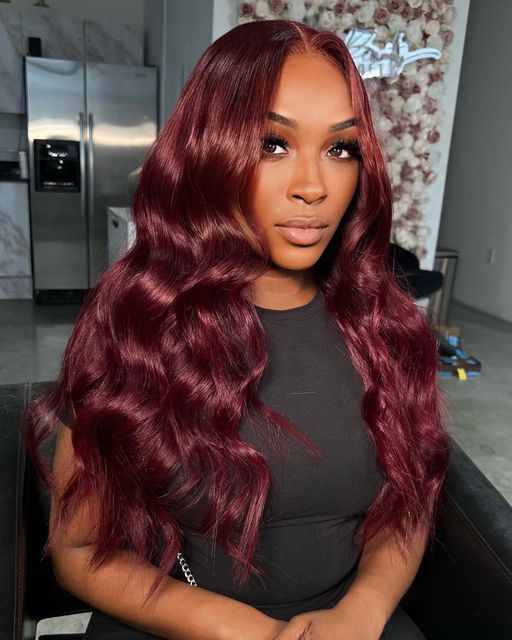 Highlights and Balayage
To add dimension and depth to your brown hair, consider incorporating highlights or balayage techniques. These methods involve strategically placing lighter strands throughout your hair, creating a stunning contrast and visual interest. Whether you opt for subtle caramel highlights or bold blonde streaks, this technique allows for a customized and personalized look.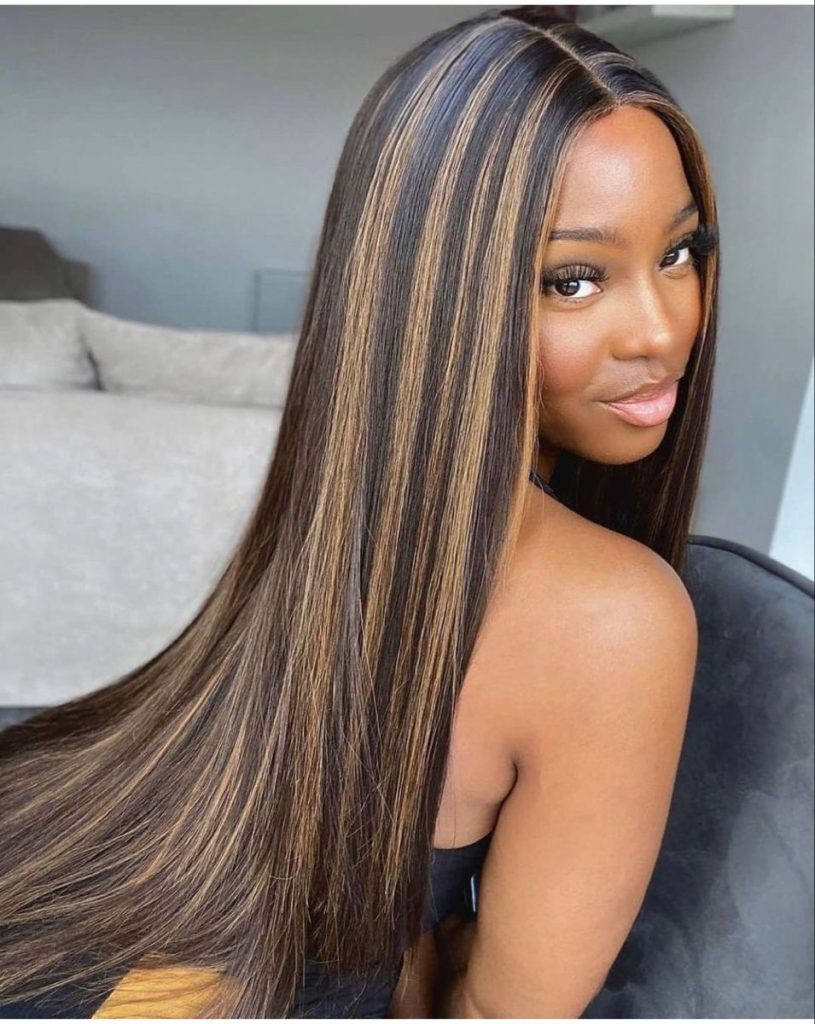 Save Pin