Hairstyles
Trending Shades for Brown Hair: Discover the Hottest Colors for Summer 2023
Welcome to the world of summer 2023 hairstyles! This article is dedicated to all the beautiful souls out there looking for trendy hair ideas for the upcoming season. In this guide, we will explore the allure of brown hair and provide you with a plethora of ideas to make your summer unforgettable.
Why Brown Hair for Summer 2023?
When the sun shines bright and the days get longer, brown hair becomes a captivating choice. It effortlessly radiates warmth and enhances your features, giving you a natural and sun-kissed appearance. Brown hair is versatile, allowing you to experiment with different shades and styles to suit your personality and complexion.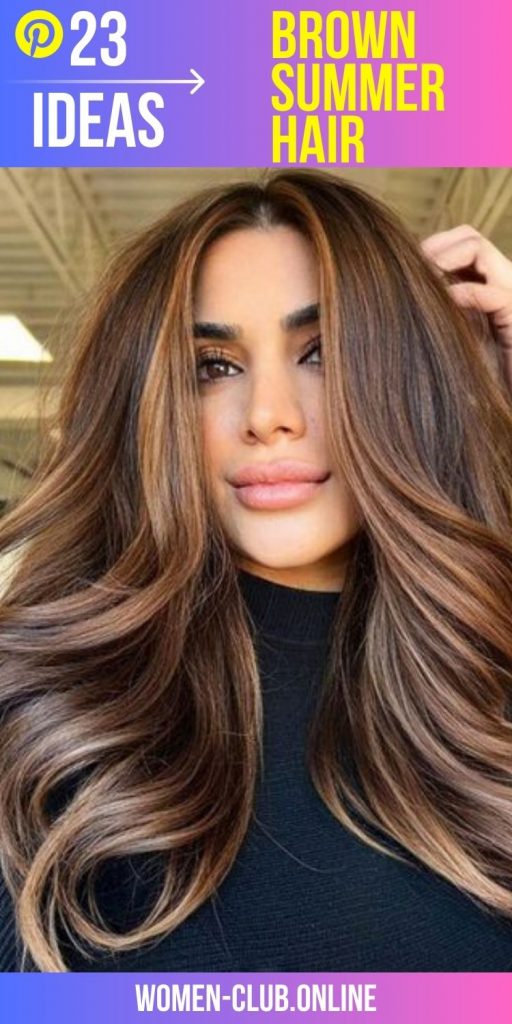 Trendy Brown Hair Shades for Summer 2023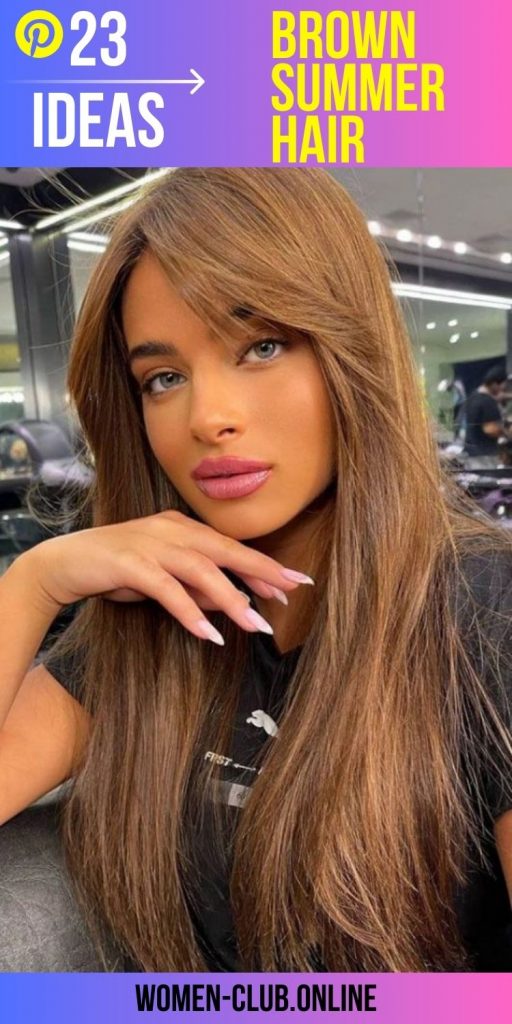 Honey Brown
Honey brown is a luscious shade that adds a touch of golden warmth to your hair. It complements various skin tones and can be customized to have lighter or darker undertones. Whether you opt for a subtle honey balayage or a full head of honey brown, this shade will make your hair glow in the summer sun.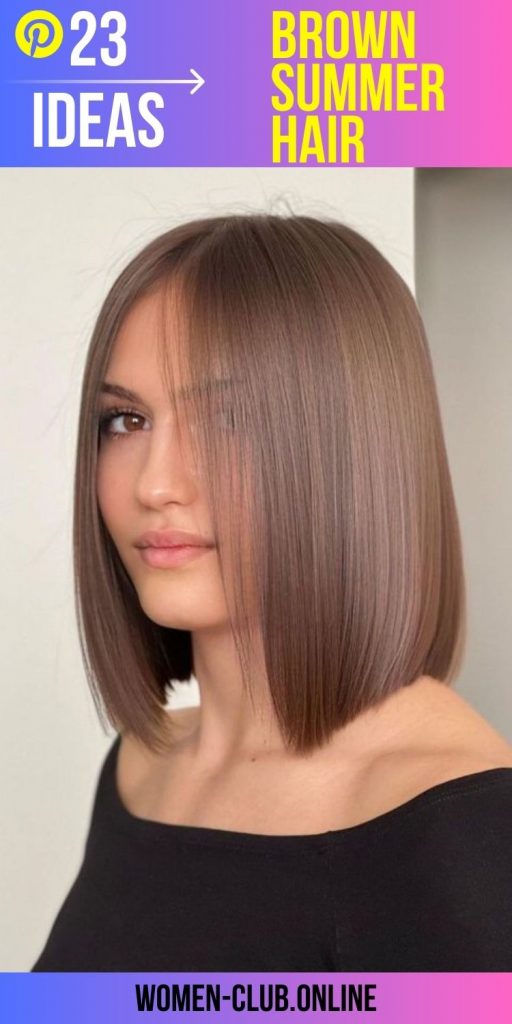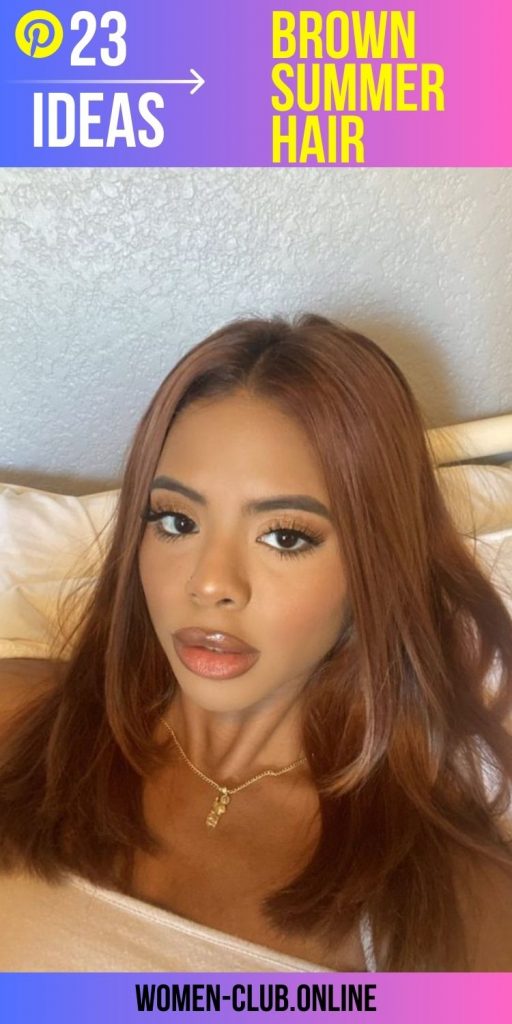 Chestnut Brown
For a rich and sophisticated look, chestnut brown is an excellent choice. It exudes elegance and adds depth to your hair. Whether you have long locks or a chic bob, chestnut brown will give you a timeless and captivating appeal throughout the summer season.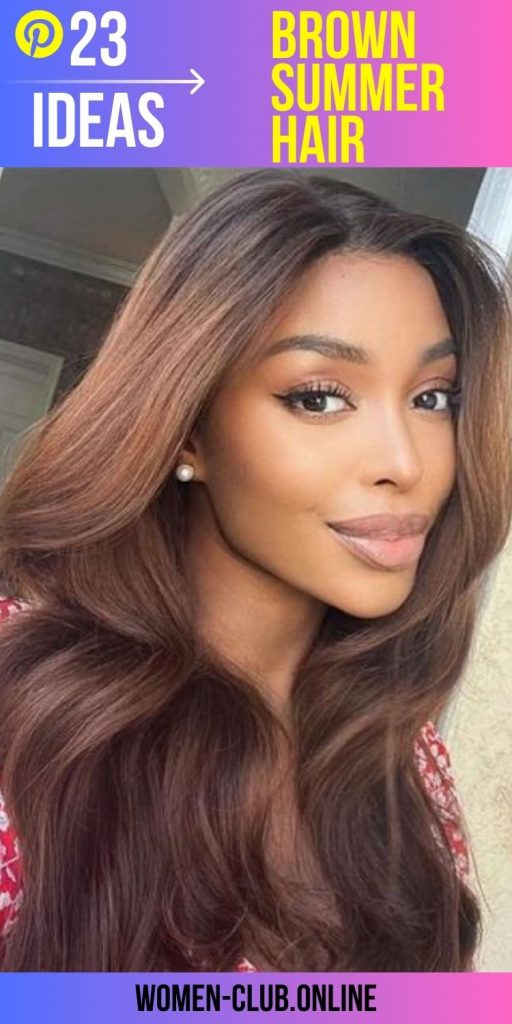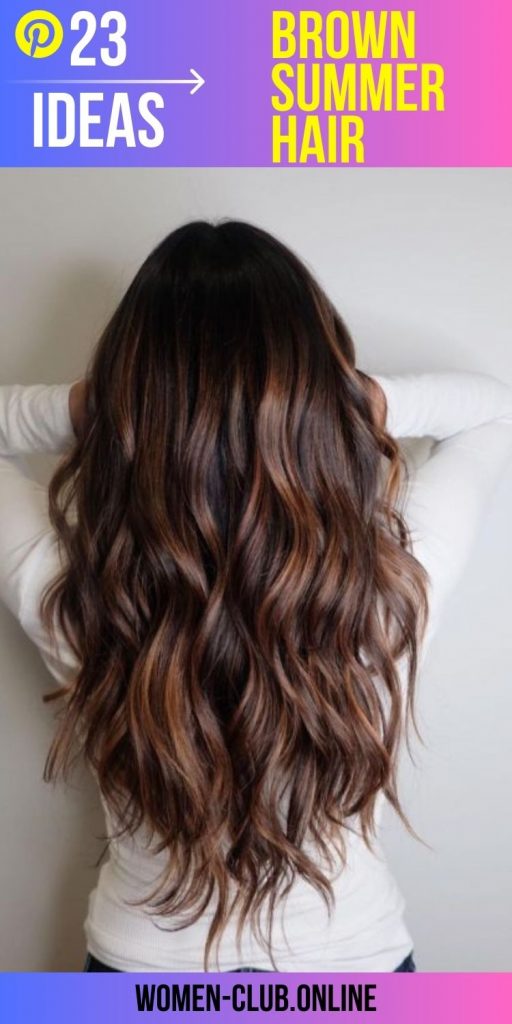 Caramel Brown
Caramel brown is a deliciously sweet shade that mimics the indulgence of caramelized sugar. It blends beautifully with brown hair, creating a warm and multi-dimensional effect. Caramel brown highlights or an ombre style can elevate your summer look and add a touch of playfulness.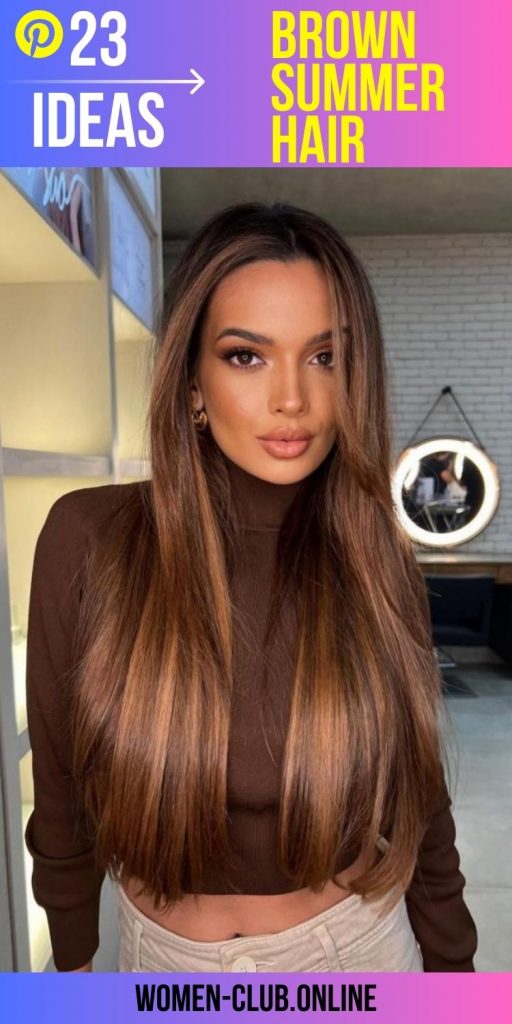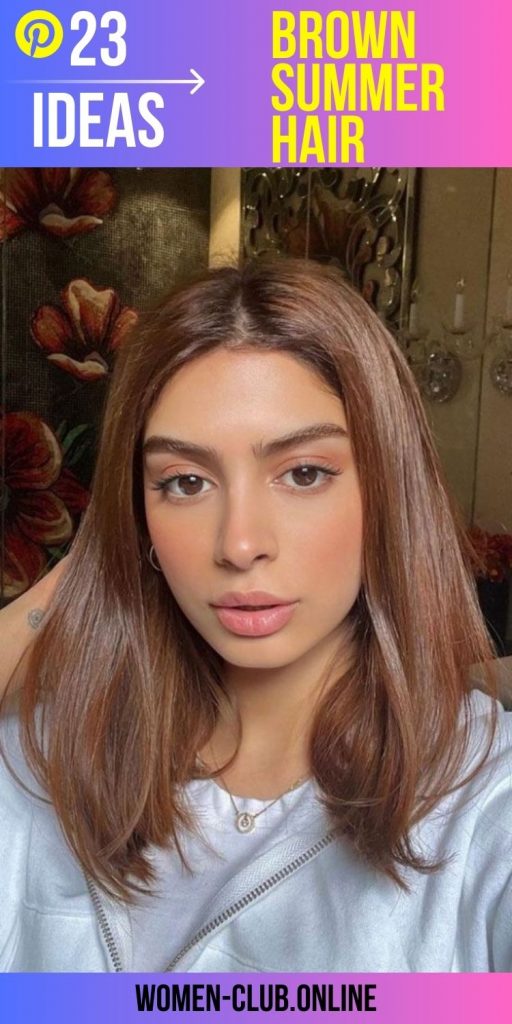 Chocolate Brown
If you're craving a delectable and velvety shade, chocolate brown is here to satisfy your desires. This rich hue resembles the finest chocolate and brings a sense of luxury to your hair. Whether you choose a full head of chocolate brown or subtle lowlights, this shade will make you feel like a summer goddess.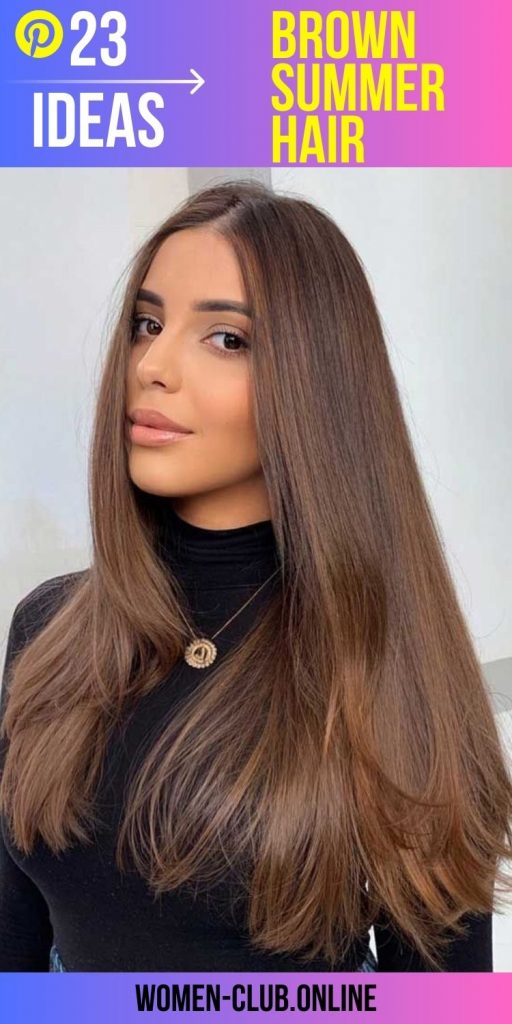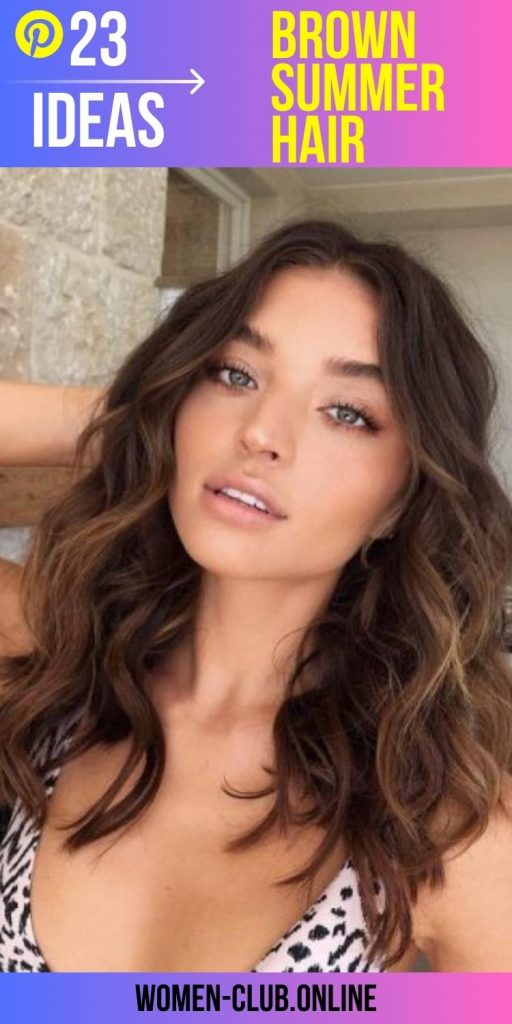 Styling Ideas for Brown Hair in Summer 2023
Summer is the season for creativity and experimentation. Here are some fabulous styling ideas to complement your brown hair: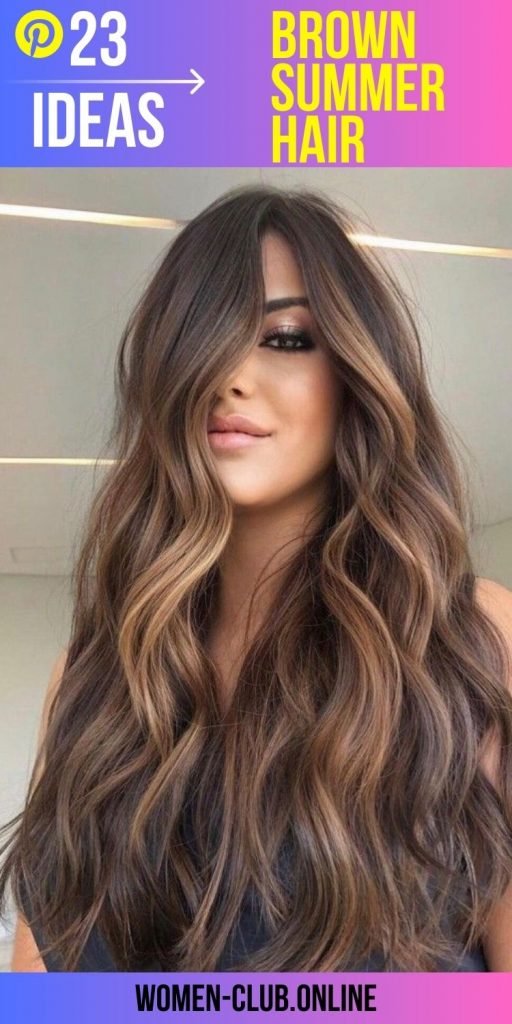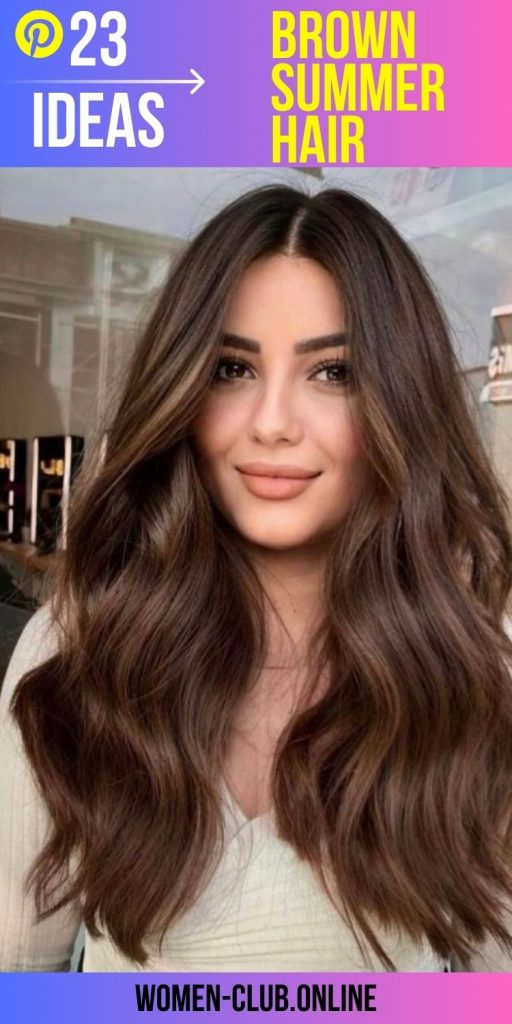 Beachy Waves
Create effortless and tousled beachy waves for a relaxed summer vibe. Use a curling iron or embrace the heat of the sun and let your hair dry naturally. Finish with a texturizing spray for that perfect beach-inspired look.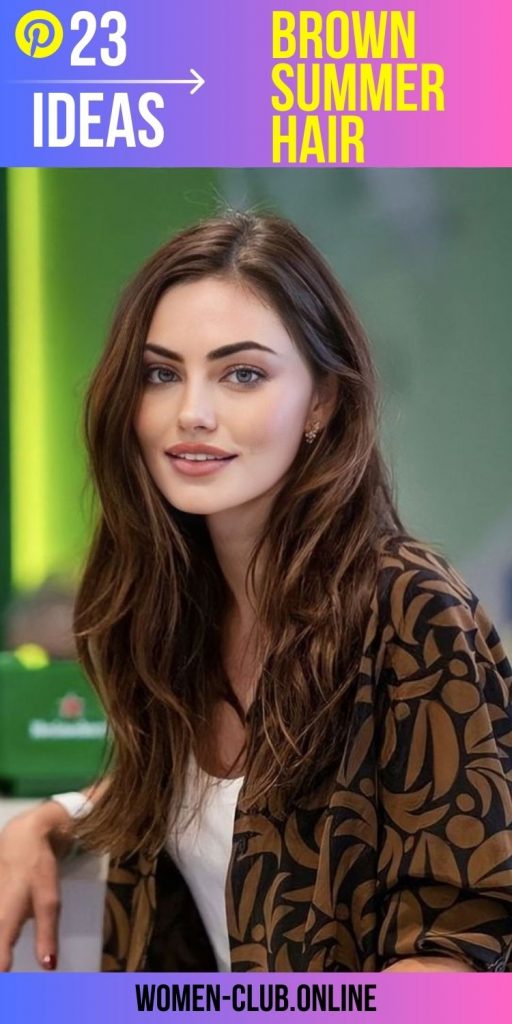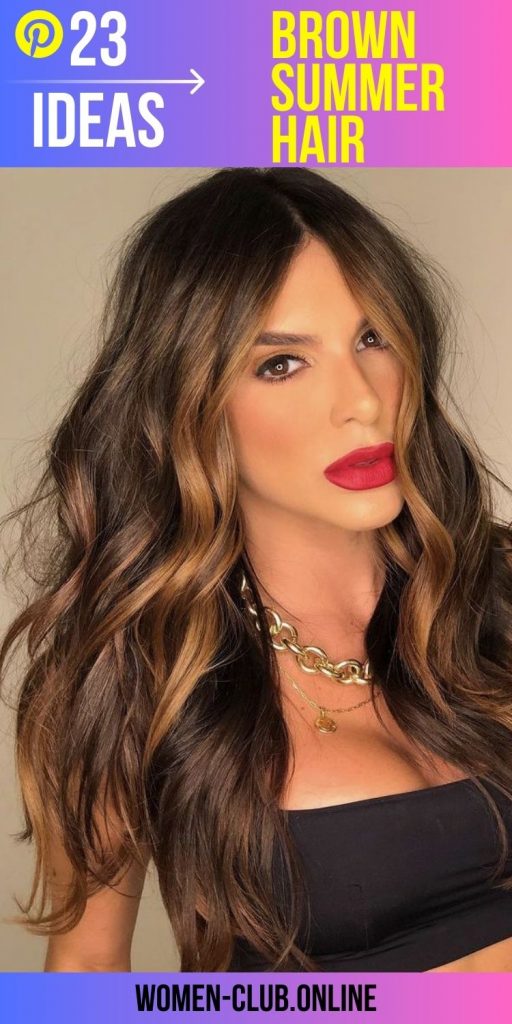 Braided Updo
For a chic and sophisticated style, try a braided updo. Whether it's a classic French braid or a trendy fishtail braid, this hairstyle will keep your hair off your face while adding an elegant touch to your overall look. It's an excellent choice for both casual outings and special occasions.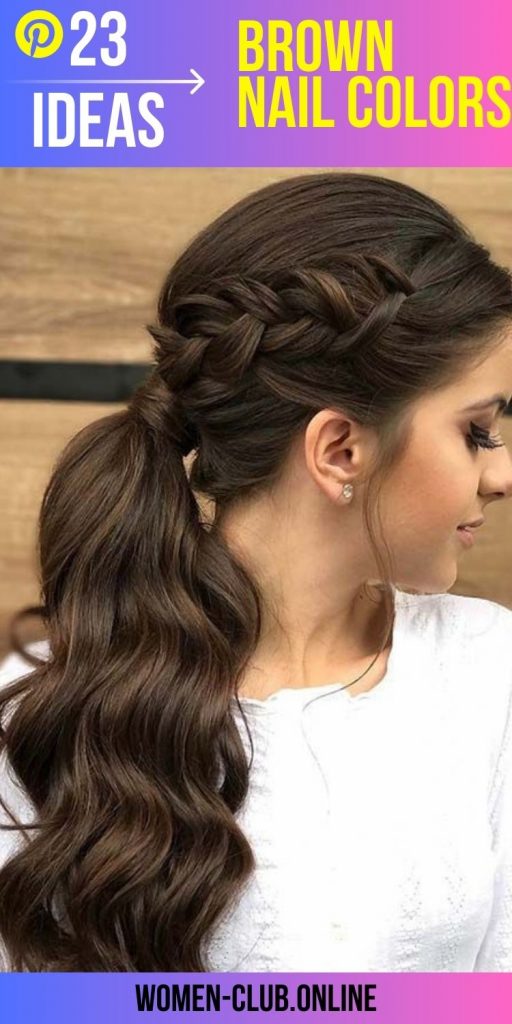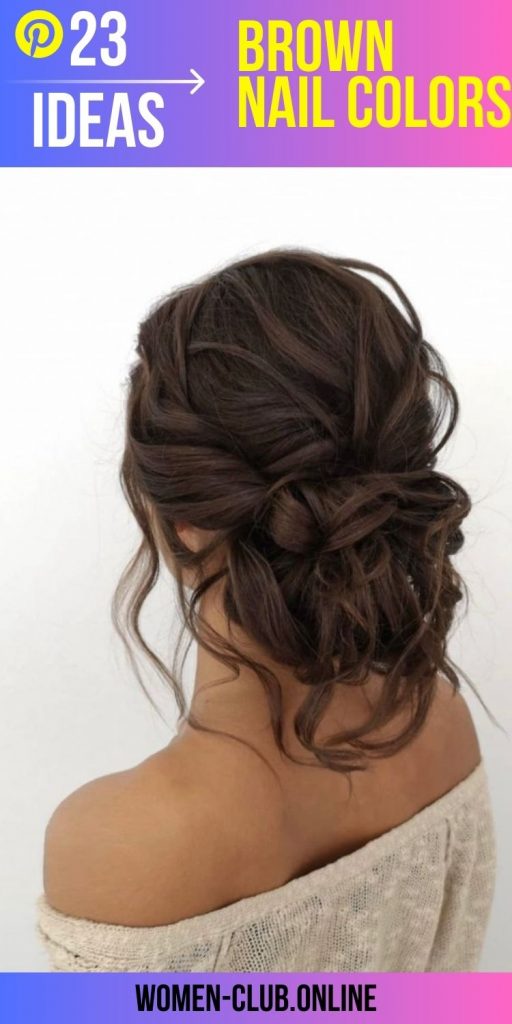 Half-Up Half-Down
For a versatile and trendy hairstyle, go for a half-up half-down look. This style allows you to showcase the beauty of your brown hair while keeping it away from your face. Add some loose curls or braids for an extra touch of charm.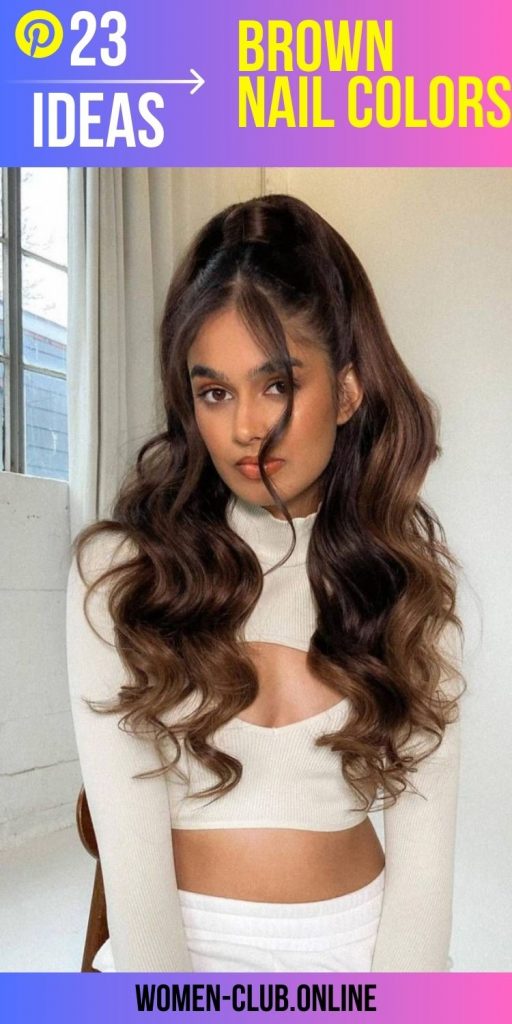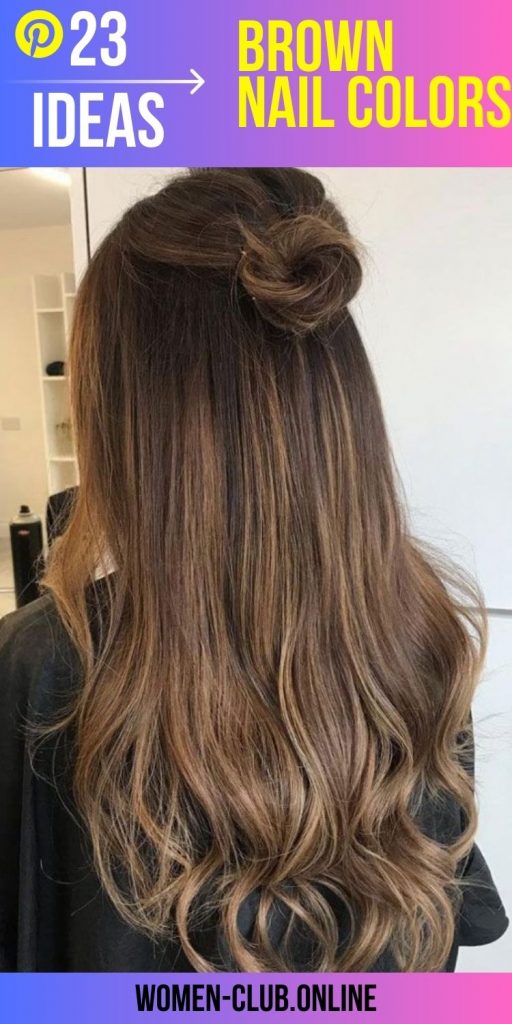 Sleek Ponytail
A sleek ponytail is a simple yet stunning option for summer. Gather your brown locks into a high or low ponytail for an effortlessly chic look. Use a shine-enhancing serum to give your hair a glossy finish and secure it with a stylish hair tie or wrap.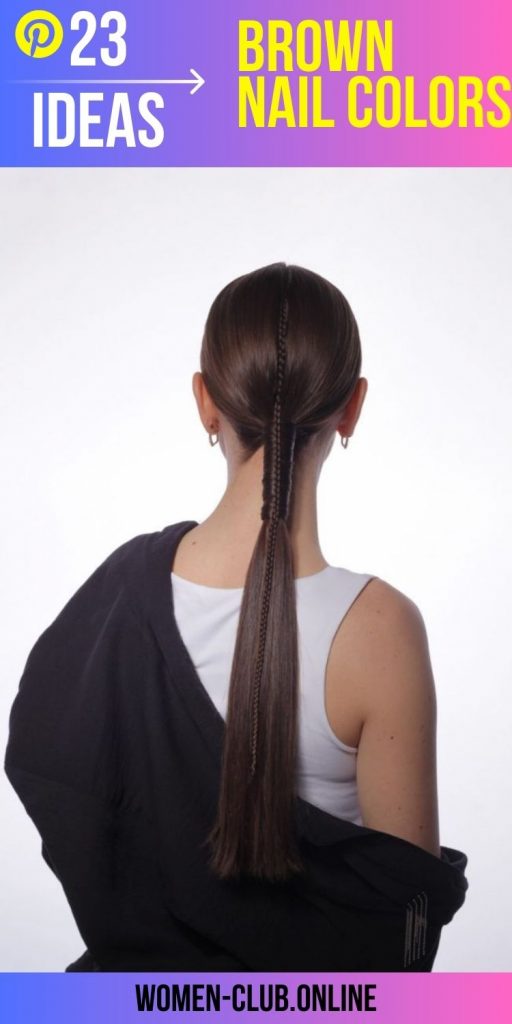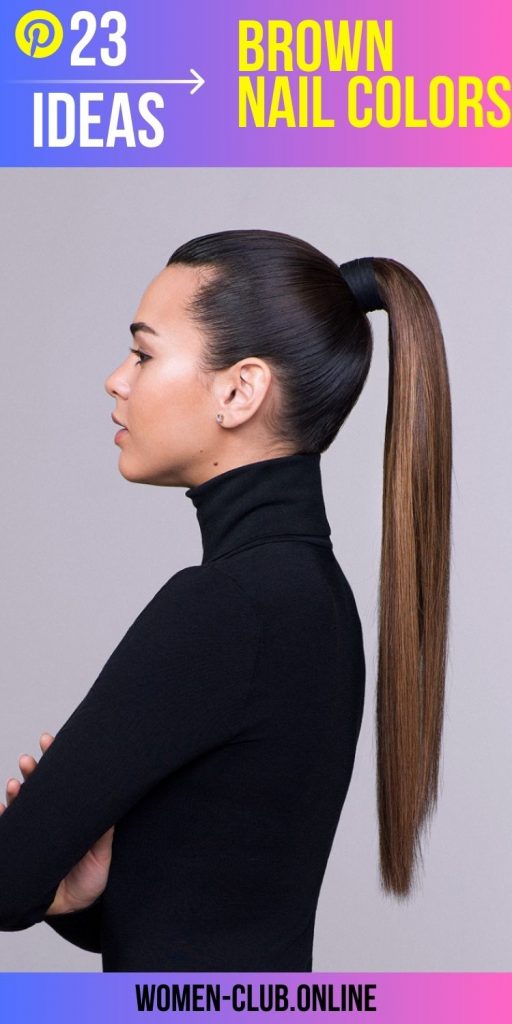 Maintenance Tips for Brown Hair in Summer 2023
To keep your brown hair looking vibrant and healthy throughout the summer, follow these essential maintenance tips:
Use a color-protecting shampoo and conditioner specifically designed for brown hair to prevent fading and maintain the richness of your chosen shade.
Shield your hair from excessive sun exposure by wearing a hat or using UV protection hair products.
Deep condition your hair regularly to replenish moisture and prevent dryness caused by sun, saltwater, or chlorine.
Minimize heat styling and opt for natural air-drying methods whenever possible to avoid additional damage.
Schedule regular trims to get rid of split ends and promote healthy hair growth.