Hairstyles
Dark Fall Hair Color 20 Ideas: Embrace the Richness of the Season
Fall is a time of change and transformation, making it the perfect opportunity to switch up your hair color. Dark fall hair colors provide a sense of warmth and sophistication, allowing you to experiment with different shades that complement the season. In this article, we will explore various dark hair color ideas that are perfect for fall.
Benefits of Dark Fall Hair Colors
Dark fall hair colors offer several advantages. Firstly, they add depth and dimension to your hair, making it appear fuller and more voluminous. Secondly, dark shades create a stunning contrast against the lighter colors often associated with fall fashion, adding a touch of drama to your overall look. Lastly, dark hair colors are versatile and can suit a wide range of skin tones, allowing you to find the perfect shade that enhances your natural beauty.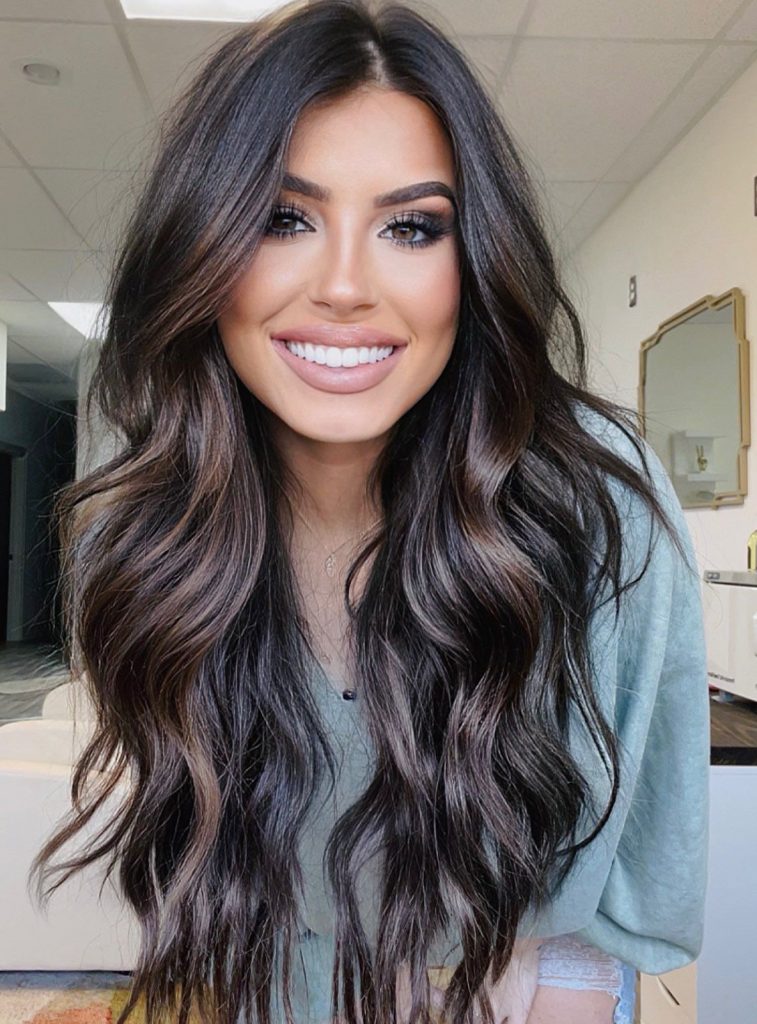 Rich Chocolate Brown
Rich chocolate brown is a classic dark fall hair color that exudes elegance and sophistication. This shade adds warmth to your complexion and works well with both cool and warm skin tones. Whether you have long, flowing locks or a chic bob, rich chocolate brown will enhance your hairstyle and make a statement.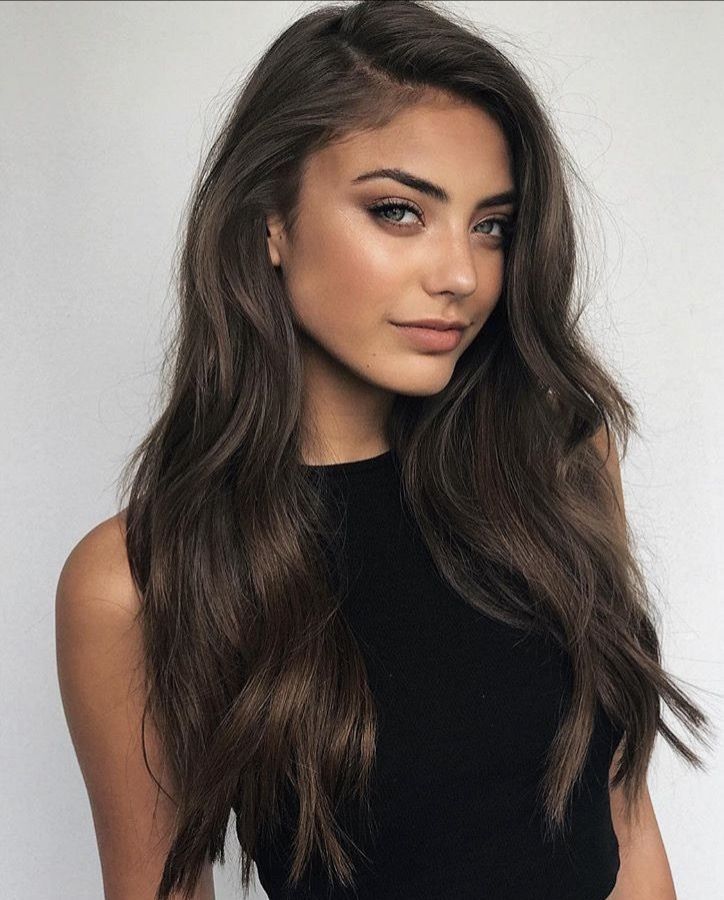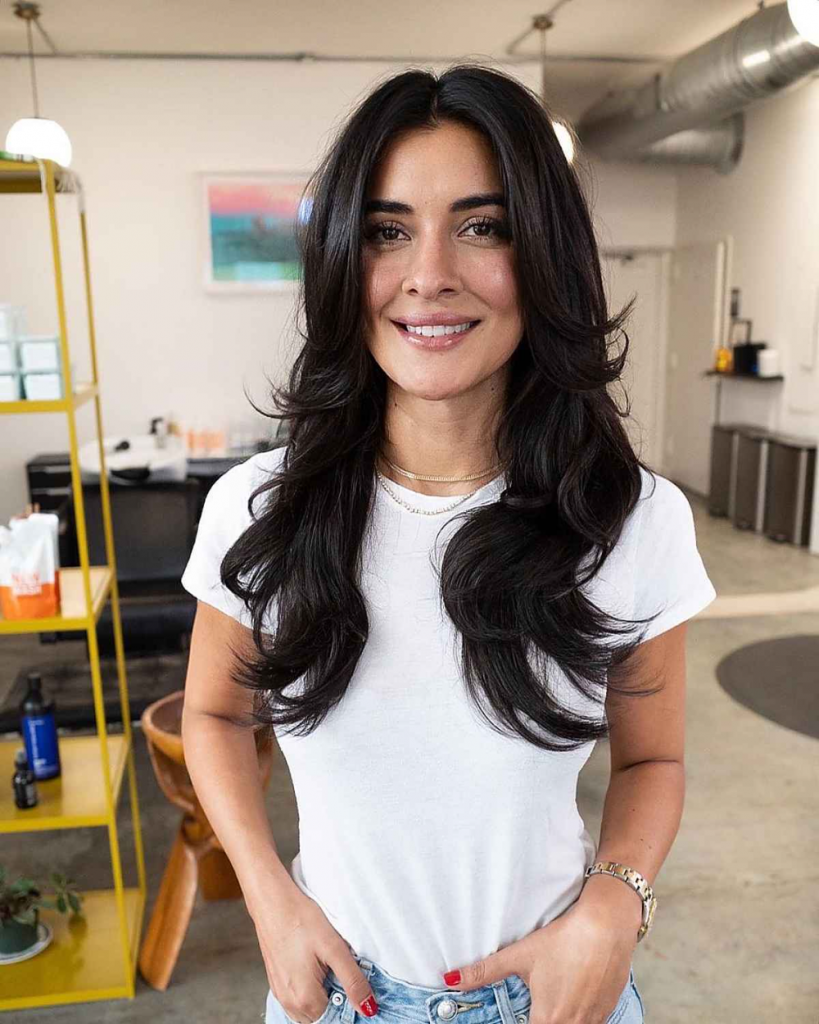 Warm Caramel
For a softer and sun-kissed look, consider opting for a warm caramel hair color. This shade adds warmth and dimension to your hair, giving it a vibrant and youthful appearance. Warm caramel complements various skin tones, particularly those with warm undertones, and it pairs beautifully with fall-inspired makeup looks.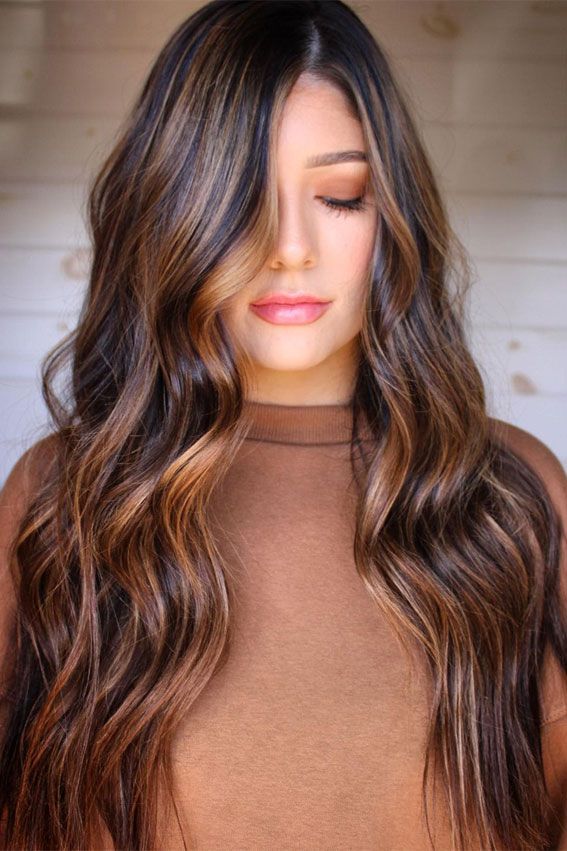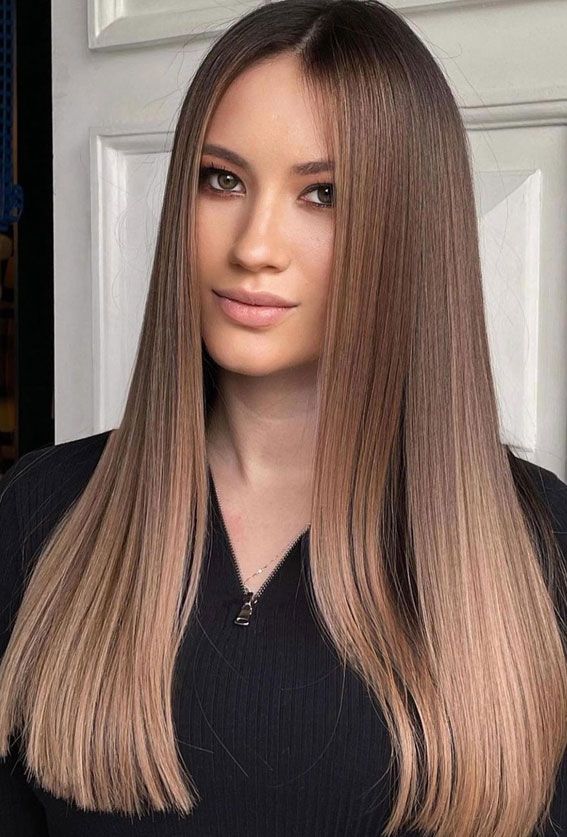 Deep Auburn
Deep auburn is a captivating dark fall hair color that combines rich red and brown tones. This shade adds depth and intensity to your hair, creating a stunning focal point. Deep auburn looks particularly striking on individuals with fair or medium skin tones and brings out the warmth in their complexion.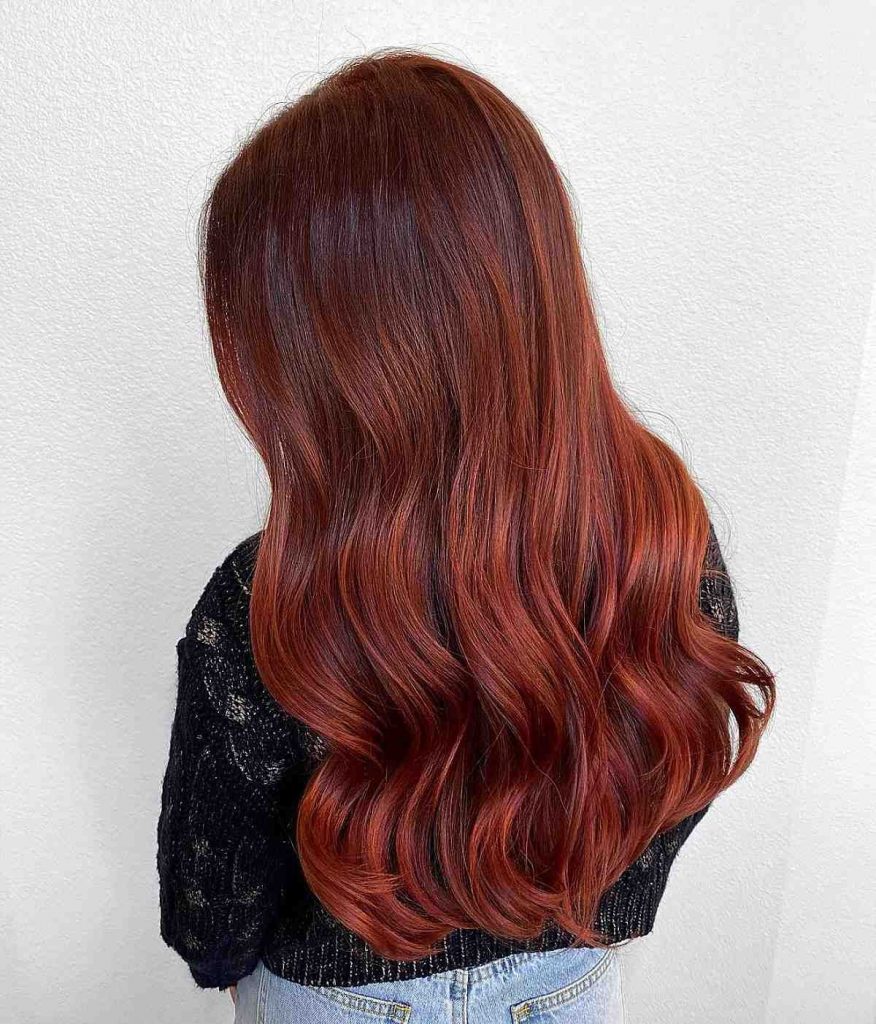 Mahogany
Mahogany is a versatile and sophisticated dark fall hair color that suits a wide range of skin tones. With its blend of red and brown undertones, mahogany adds a touch of allure and depth to your hair. Whether you choose a vibrant mahogany or a more subtle variation, this shade is sure to make a statement.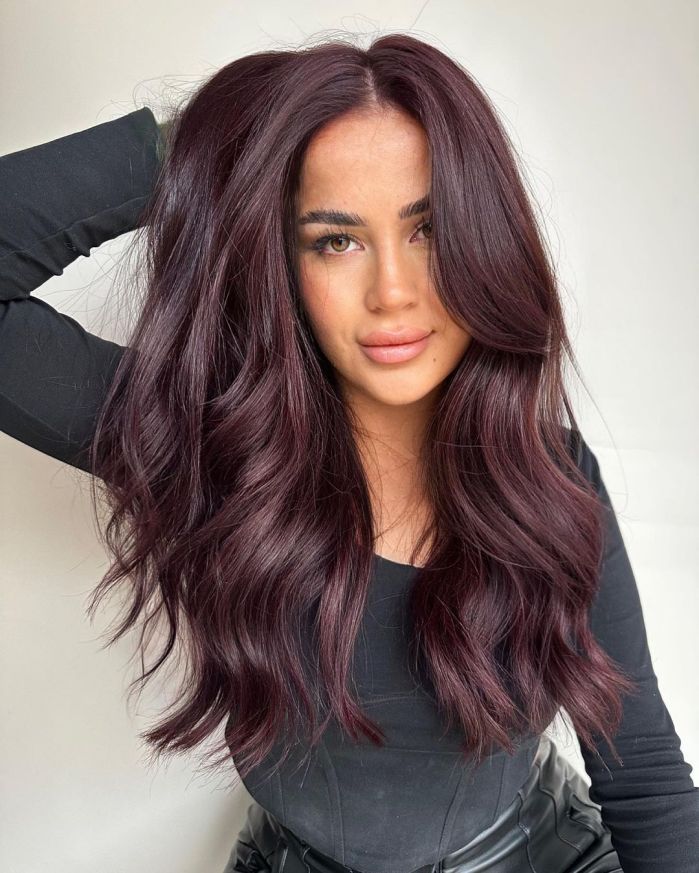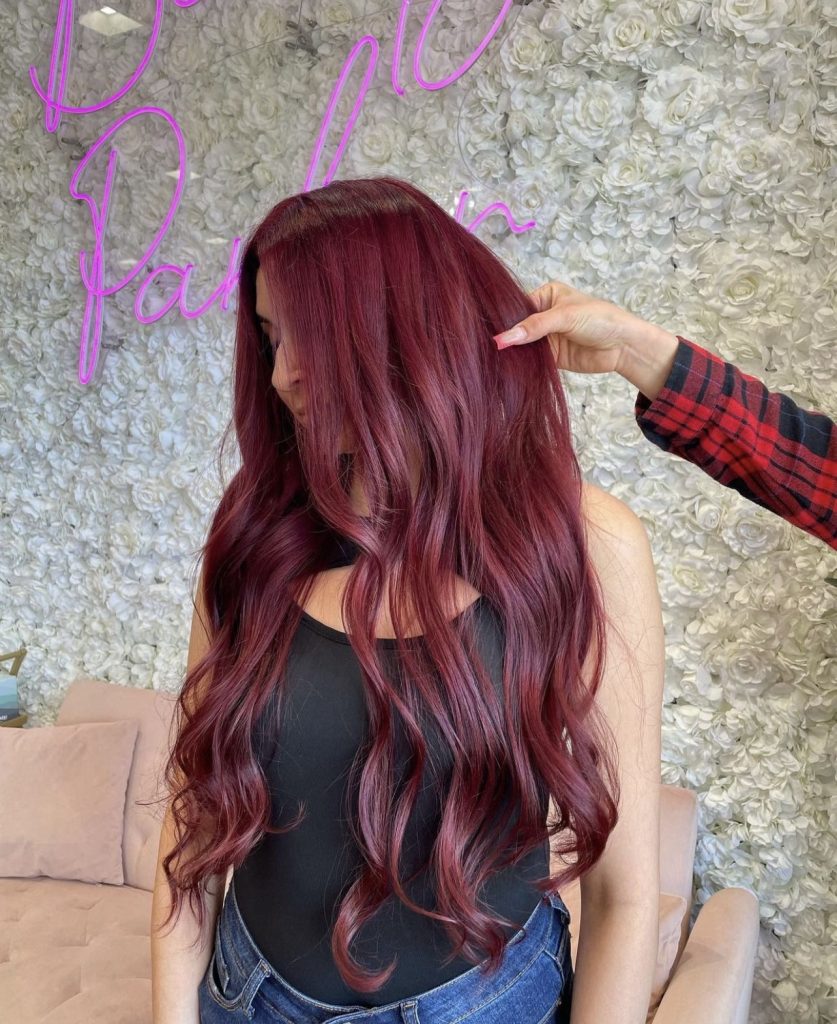 Plum
If you're looking to make a bold and dramatic statement, consider a rich plum hair color. This dark fall shade is vibrant and eye-catching, adding a pop of color to your overall look. Plum complements a variety of skin tones, and when paired with the right makeup and outfit choices, it can create a stunning and unique style.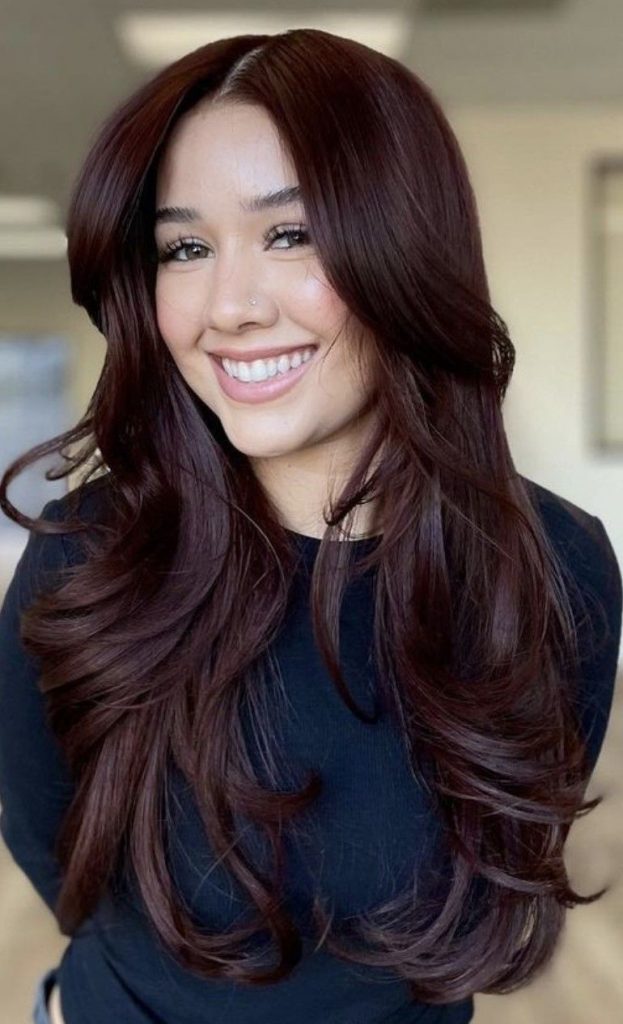 Burgundy
Burgundy is a deep and romantic dark fall hair color that embodies the spirit of the season. With its red and purple undertones, burgundy adds a touch of mystery and elegance to your hair. This shade works particularly well on individuals with medium to dark skin tones, creating a striking contrast that enhances their features.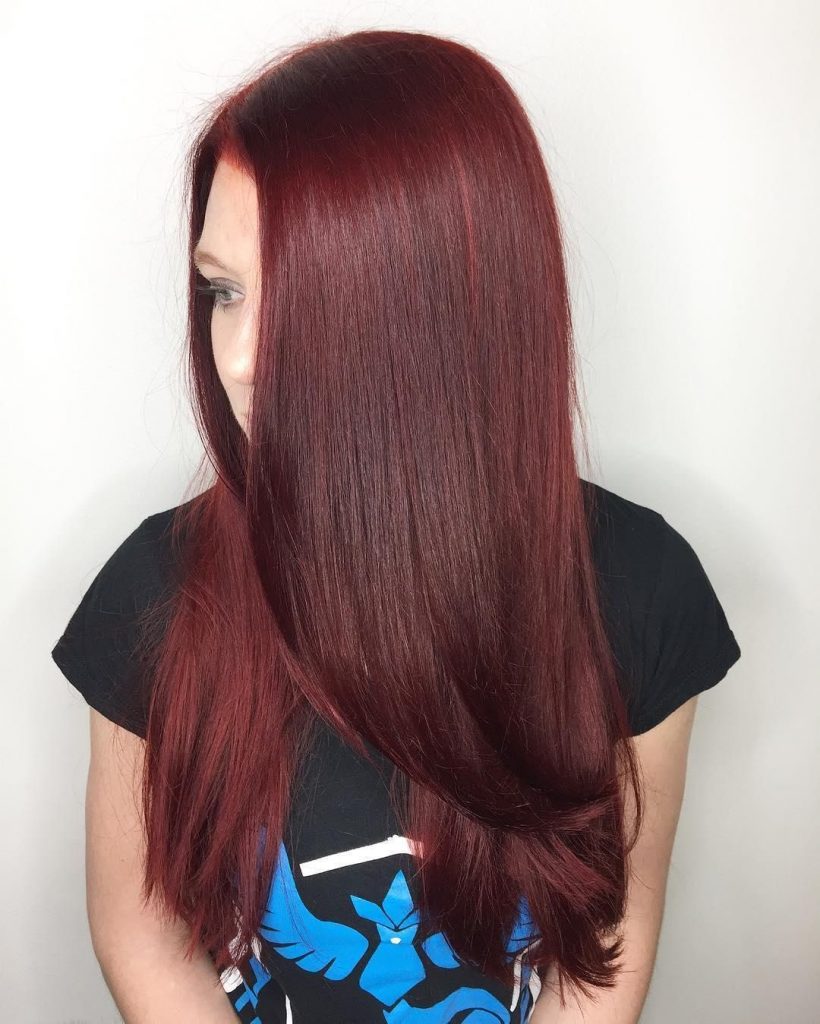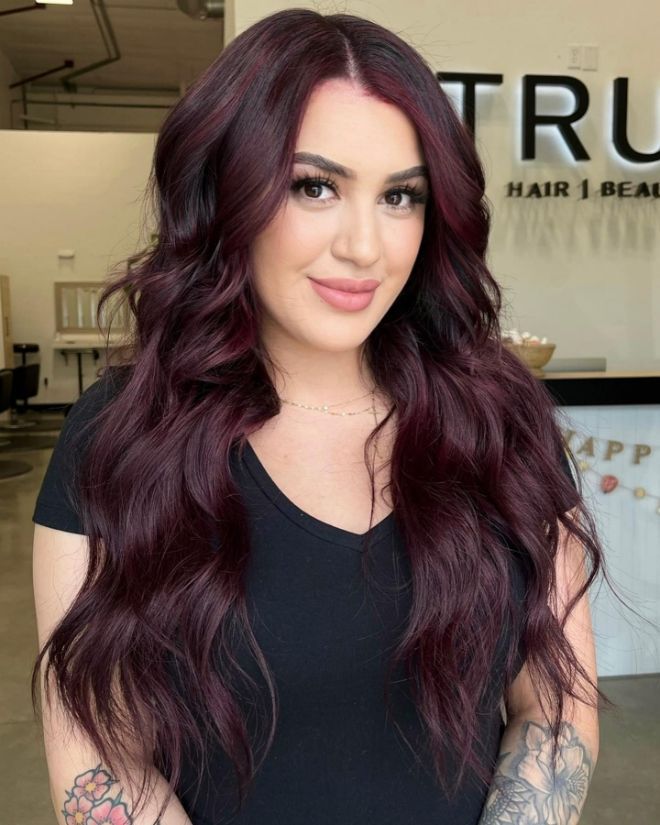 Dark Chestnut
Dark chestnut is a timeless and versatile dark fall hair color that suits various skin tones. This shade combines rich brown hues with subtle red undertones, creating a warm and inviting look. Dark chestnut is an excellent choice for those who want a natural yet captivating hair color for the fall season.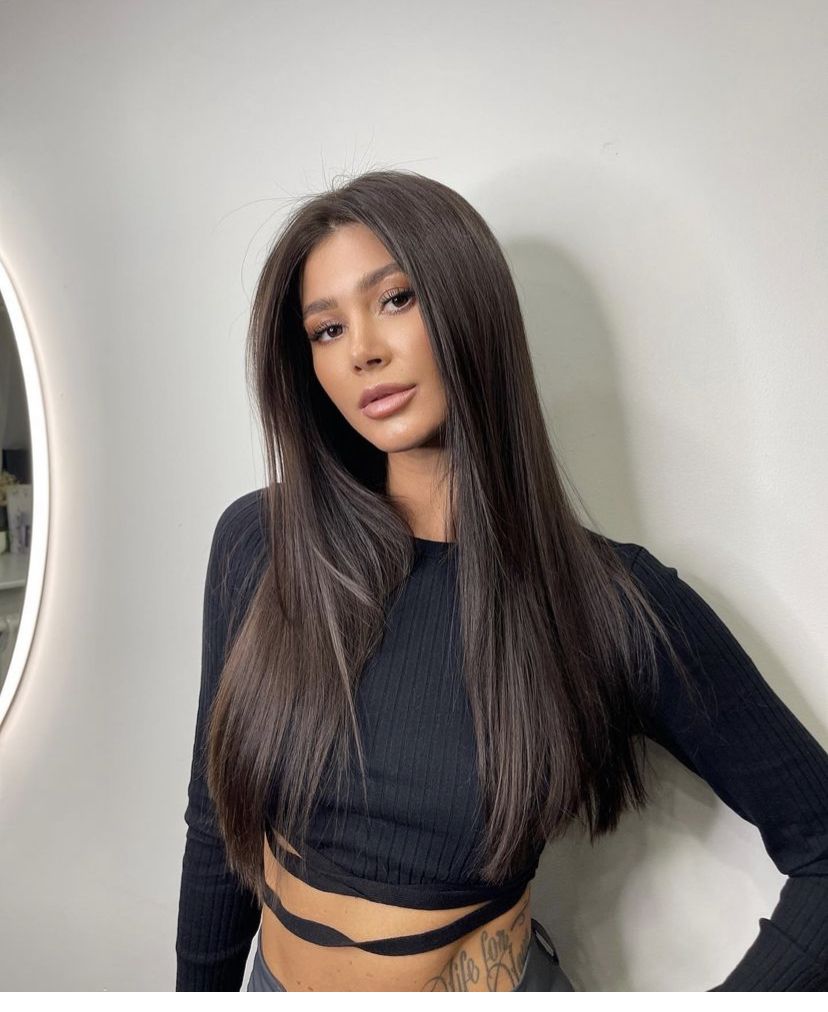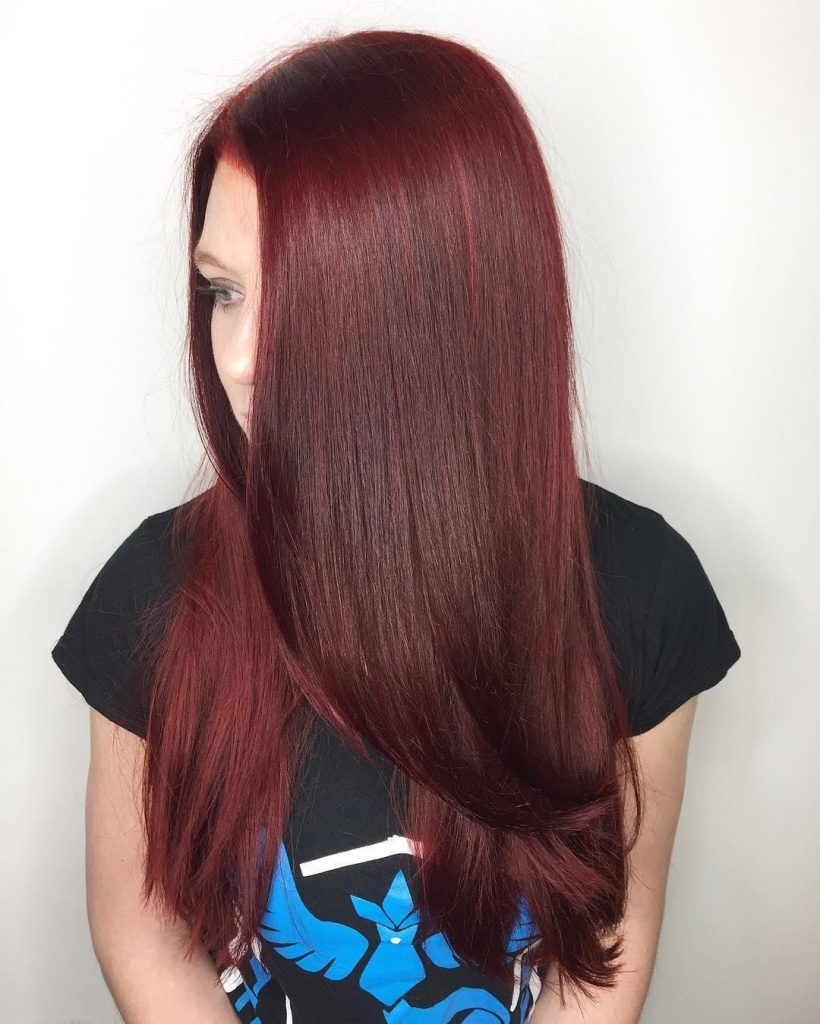 Jet Black with Subtle Highlights
Jet black hair is a bold and striking choice for the fall season. Pairing jet black with subtle highlights adds dimension and depth to your hair, making it appear glossy and radiant. This combination works well on individuals with all skin tones and creates a sleek and sophisticated look.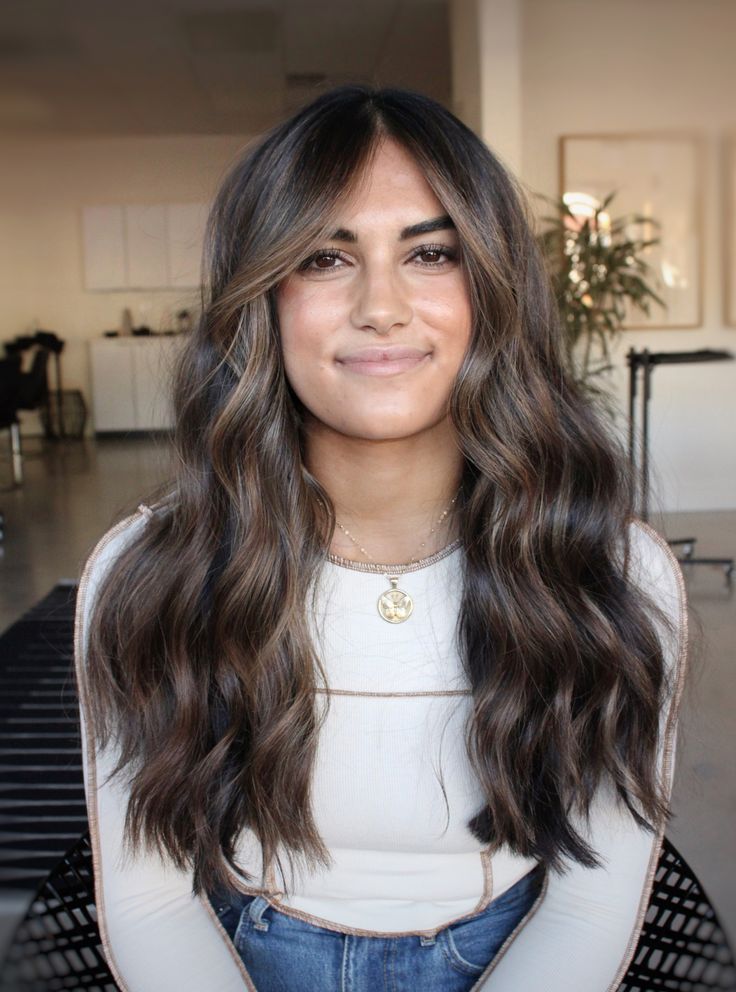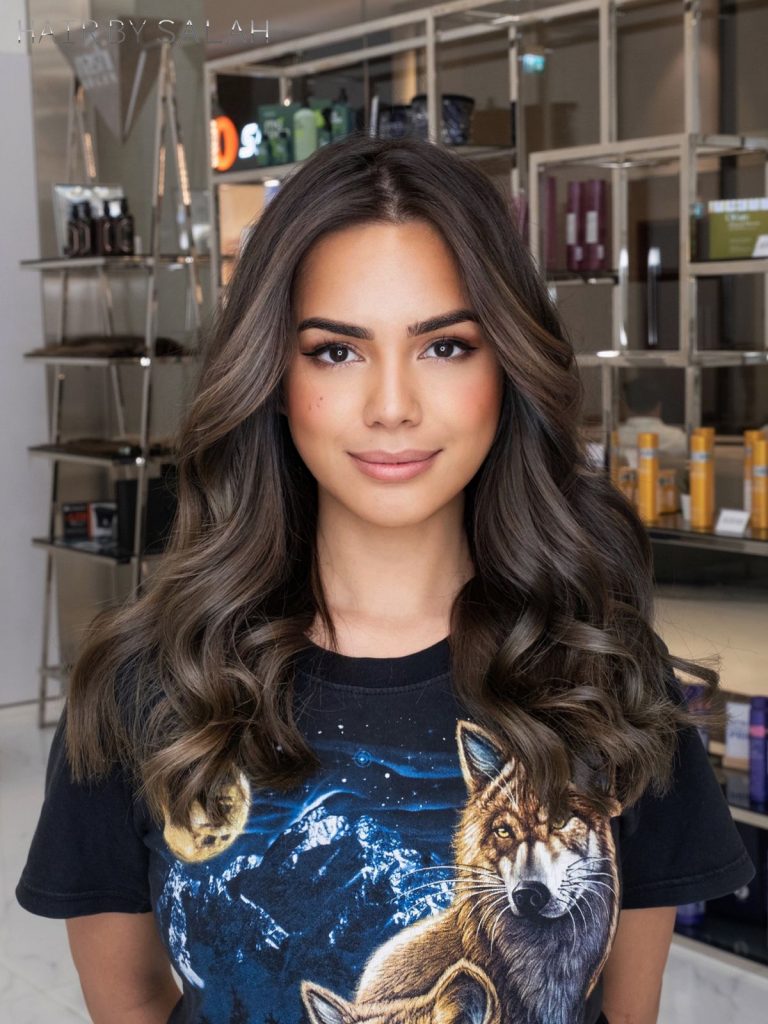 Maintaining Dark Fall Hair Colors
To keep your dark fall hair color looking vibrant and lustrous, it's essential to follow a few maintenance tips. Use color-safe shampoos and conditioners specifically formulated for dark hair to prevent color fading. Avoid excessive heat styling and protect your hair from the sun's UV rays by using heat protectant sprays and wearing hats or scarves when necessary.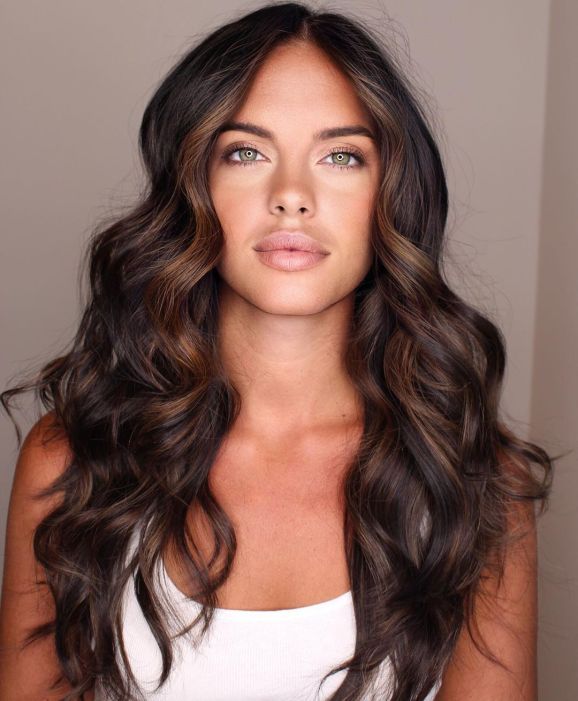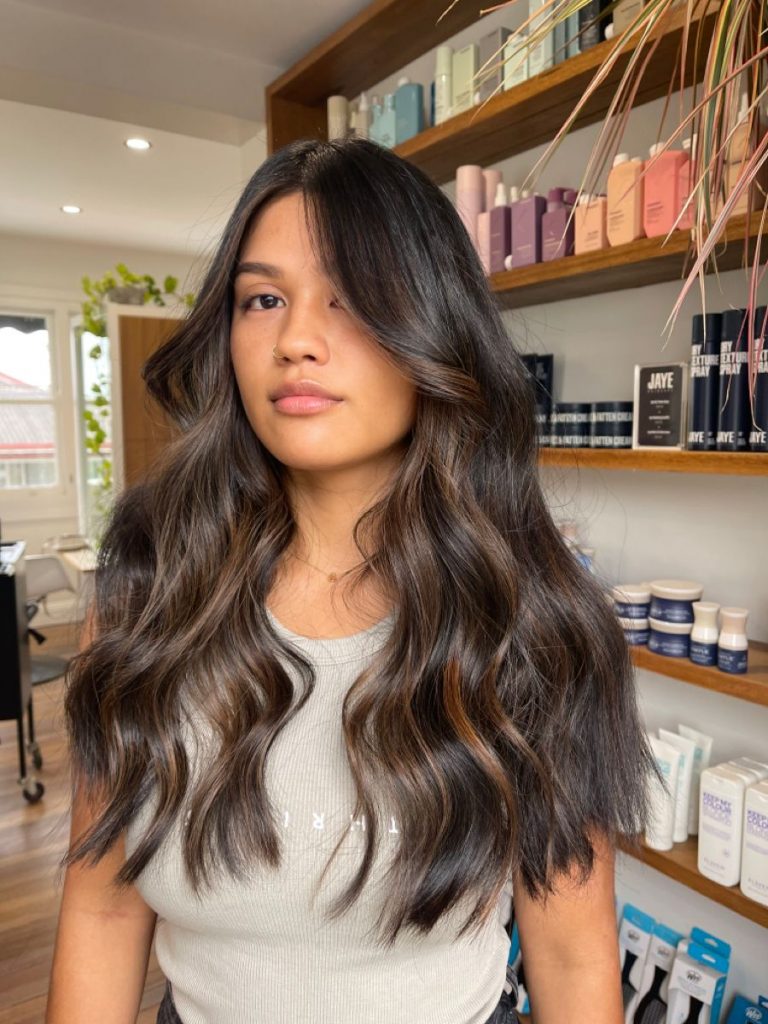 Save Pin