Hairstyles
Dark Winter Hair Color 2023-2024 21 Ideas: Embrace the Bold and Beautiful
Are you ready to turn heads and make a statement this upcoming winter season? If so, then it's time to explore the captivating world of dark winter hair colors. As we step into 2023 and 2024, the trends are shifting towards more daring and dramatic choices. From rich, velvety hues to icy, cool tones, there's a dark winter hair color for every personality and style. Buckle up as we take you on a journey through the latest trends and inspiration for your next hair transformation.
Rich and Lustrous: Deep Chocolate Brown
One of the most timeless choices for the colder months is deep chocolate brown. This shade adds depth and warmth to your look while offering versatility for various skin tones. Imagine the allure of luxurious, velvety hair that catches the light and accentuates your features. Whether you opt for an all-over color or subtle highlights, deep chocolate brown will undoubtedly bring a touch of elegance to your winter appearance.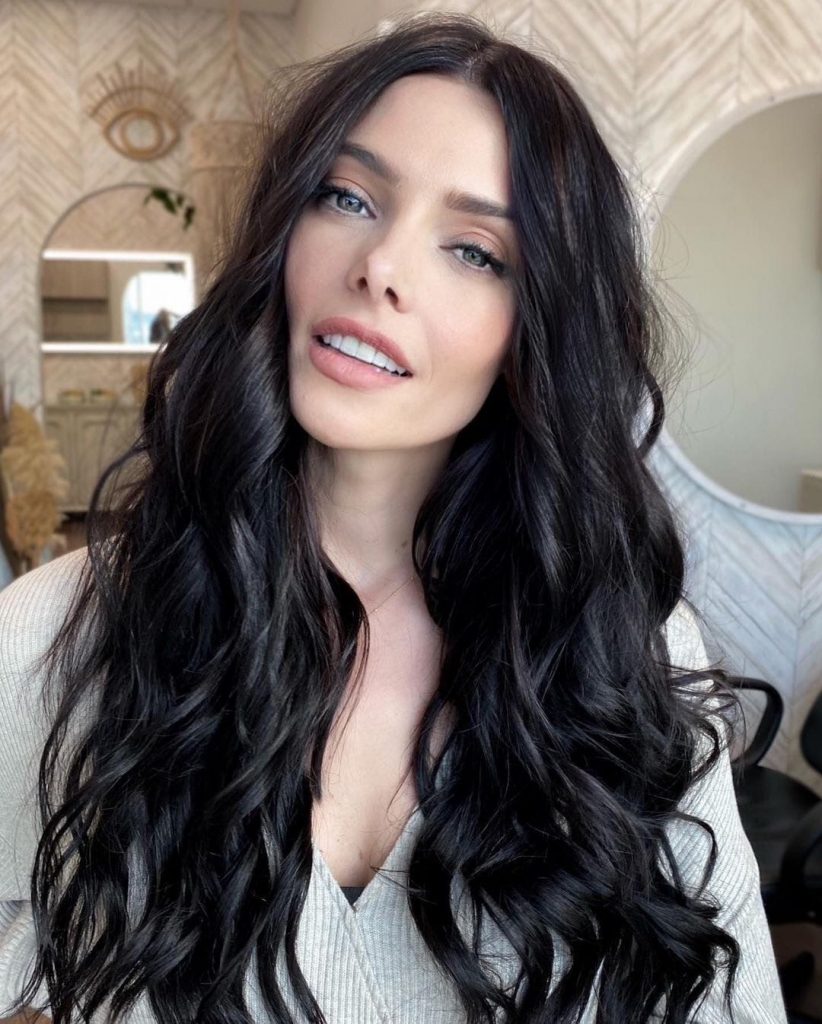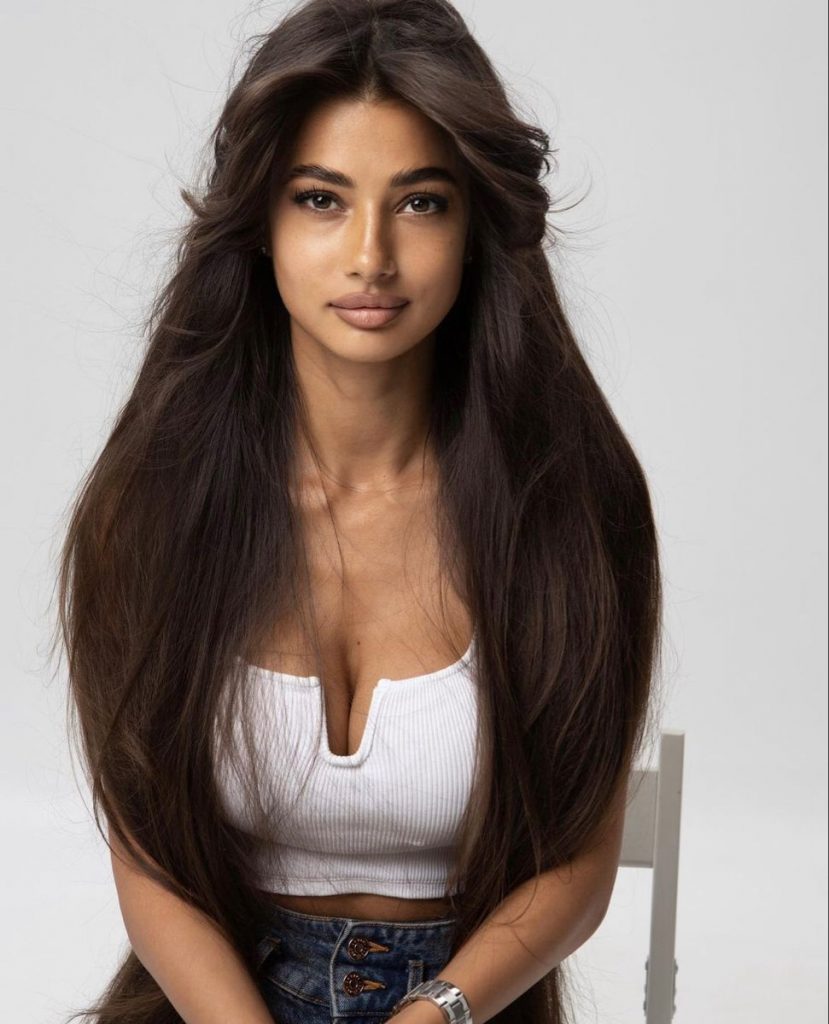 Mystical Elegance: Raven Black with a Hint of Blue
For those who dare to be different, raven black hair with a hint of blue is a mesmerizing option. This color plays with the shadows and lights, creating an enchanting aura that's both mysterious and sophisticated. The subtle blue undertones add a touch of uniqueness, allowing you to showcase your individuality while maintaining a sleek and polished appearance.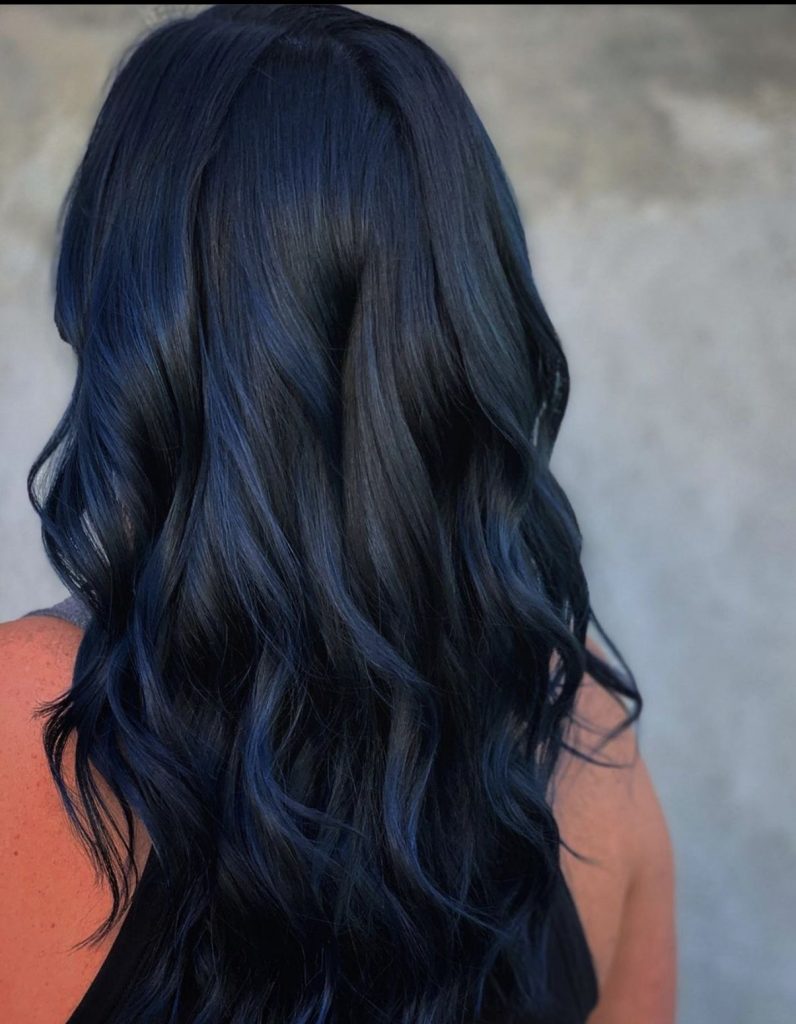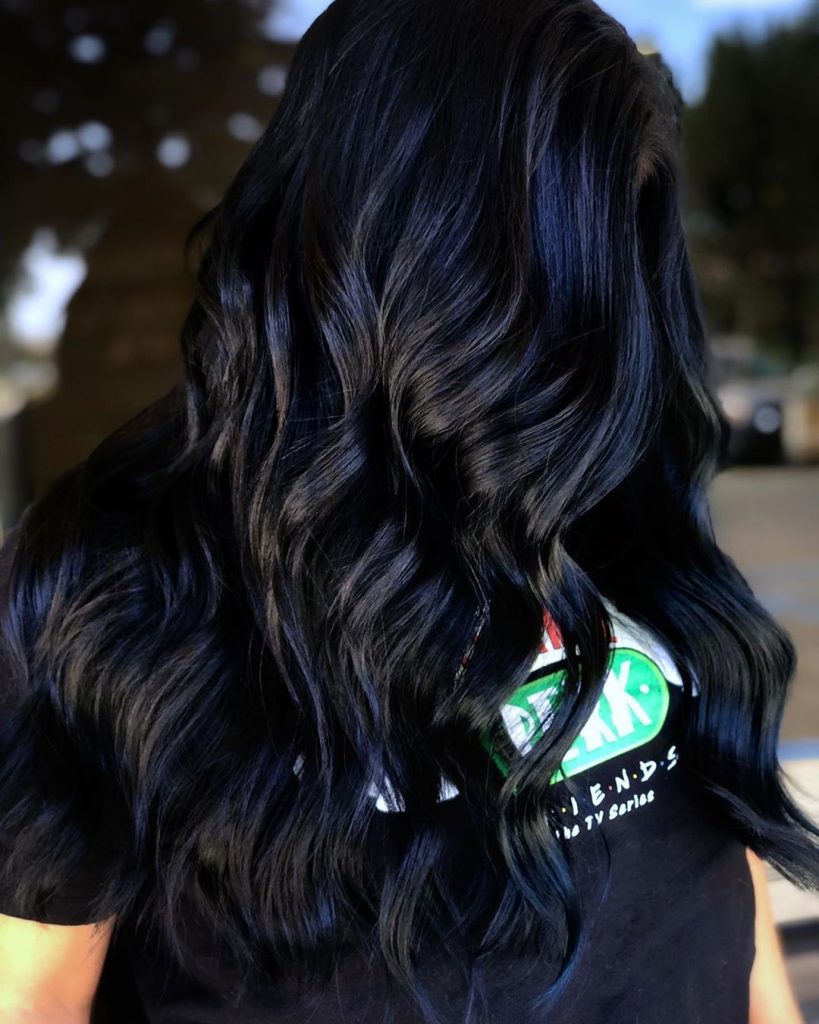 Frosty Glamour: Icy Platinum with Lavender Undertones
If you're craving a look that embodies the winter wonderland, icy platinum with lavender undertones is your go-to choice. This frosty hue captures the essence of the season with its cool, shimmering tones. Lavender undertones add a delicate touch, creating a mesmerizing blend that's perfect for those who want to embrace the chill in the air while looking effortlessly glamorous.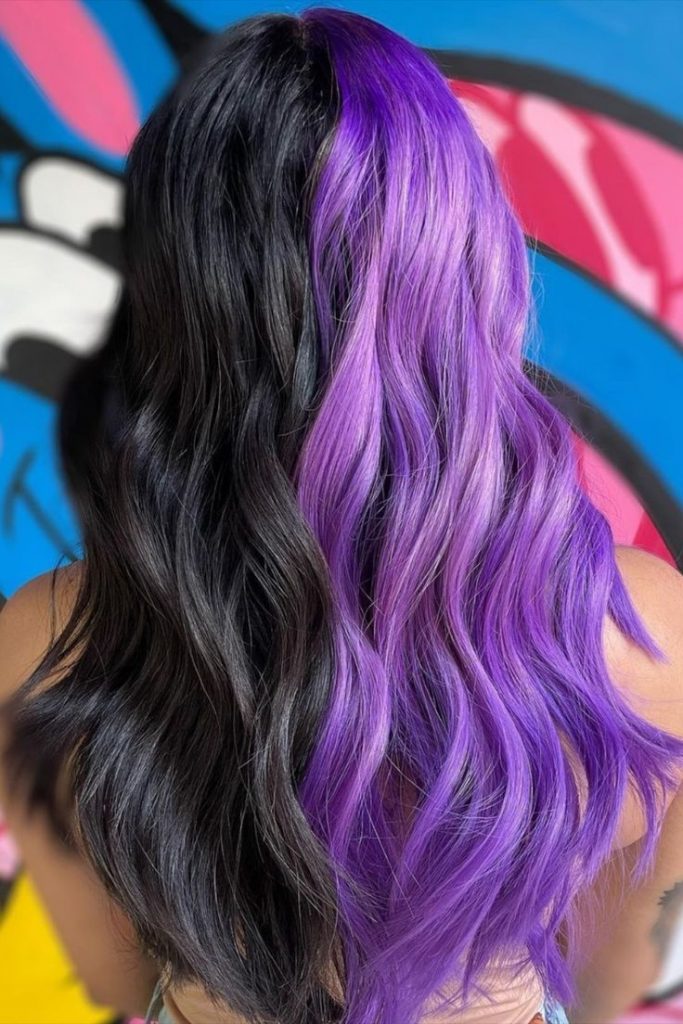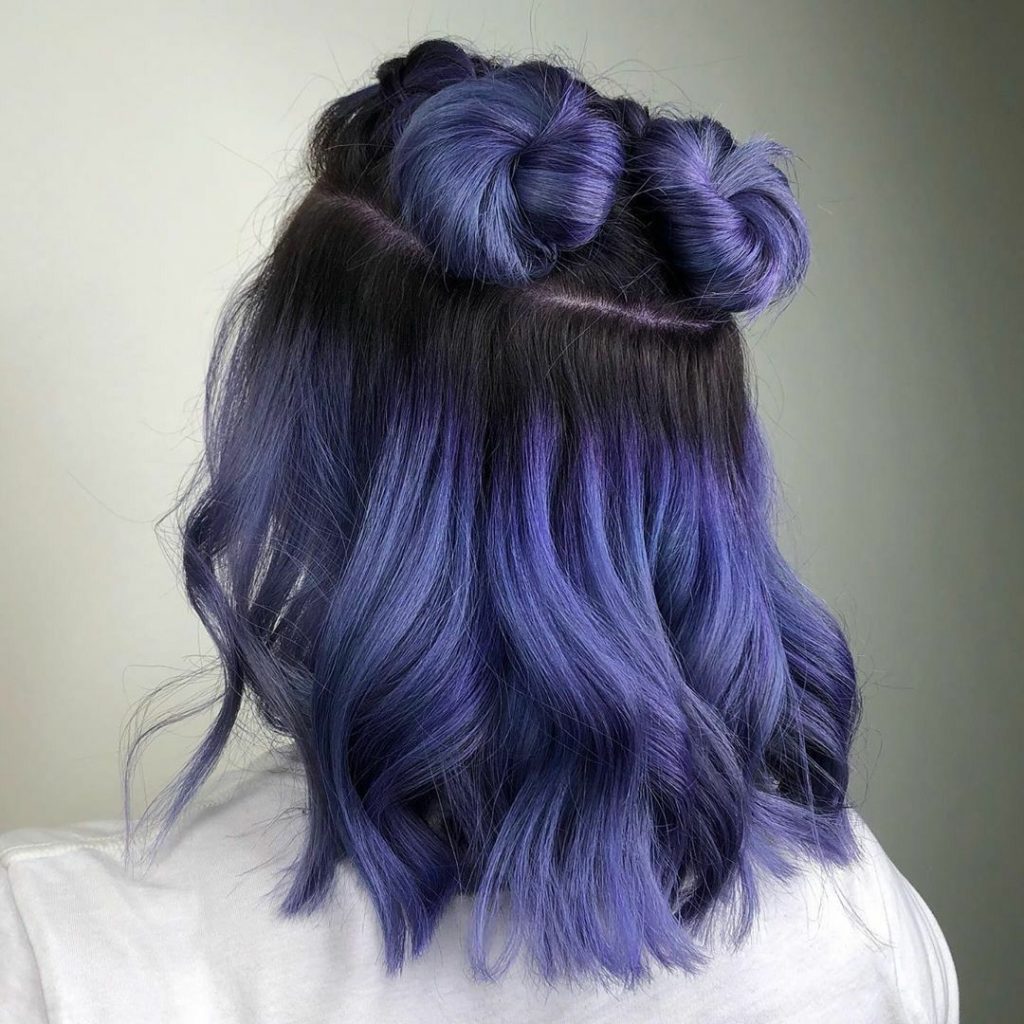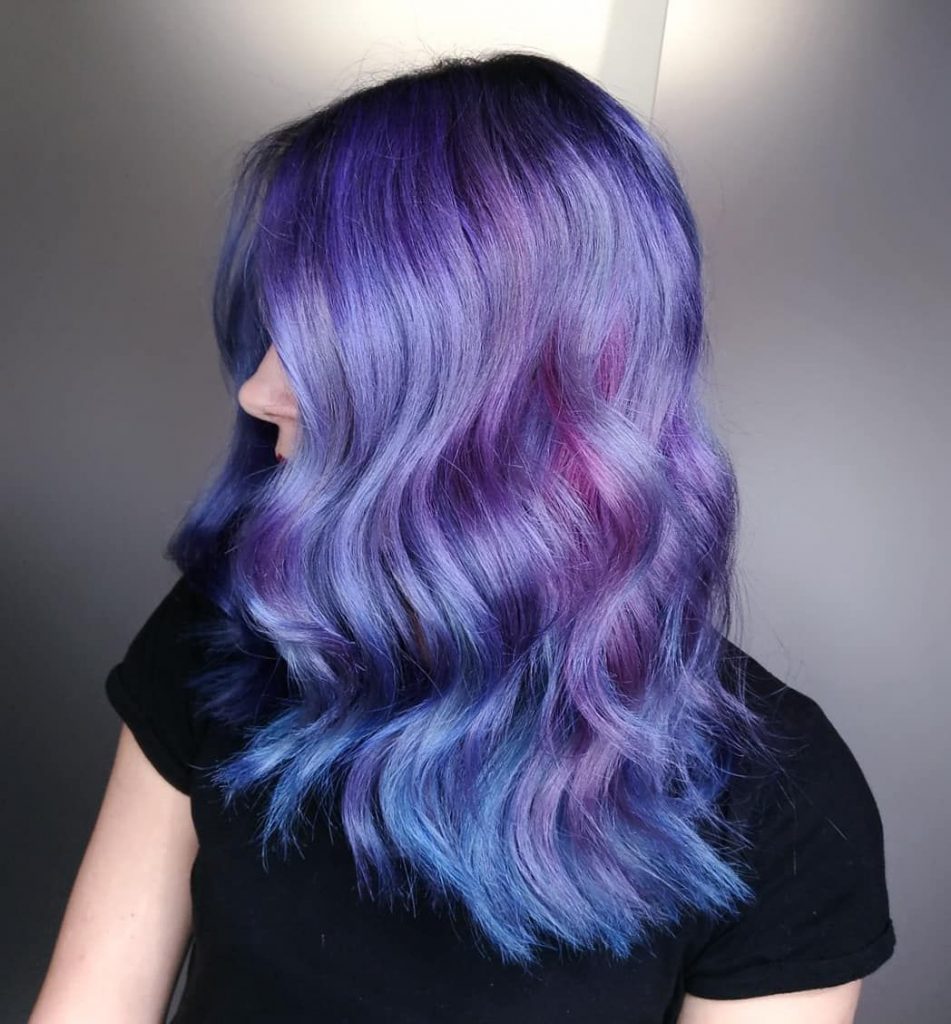 Warmth in the Cold: Mahogany with Fiery Accents
Infuse warmth into the winter landscape with a stunning mahogany shade complemented by fiery accents. This captivating color choice combines the richness of brown with the vibrancy of red, resulting in a look that's reminiscent of crackling fireplace embers. The deep mahogany base is enlivened by strategically placed fiery highlights, creating a captivating contrast that's both cozy and bold.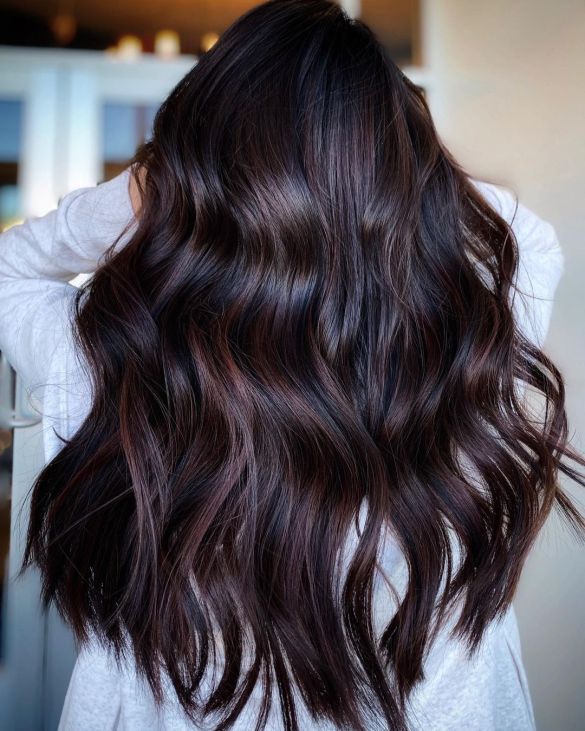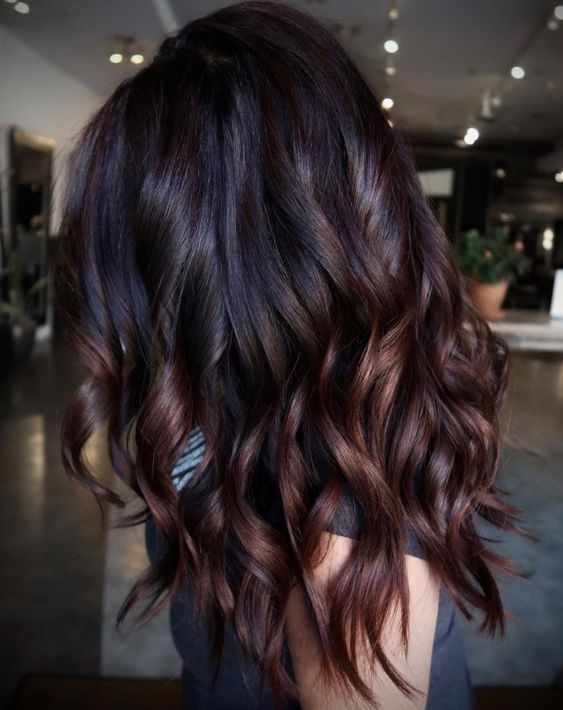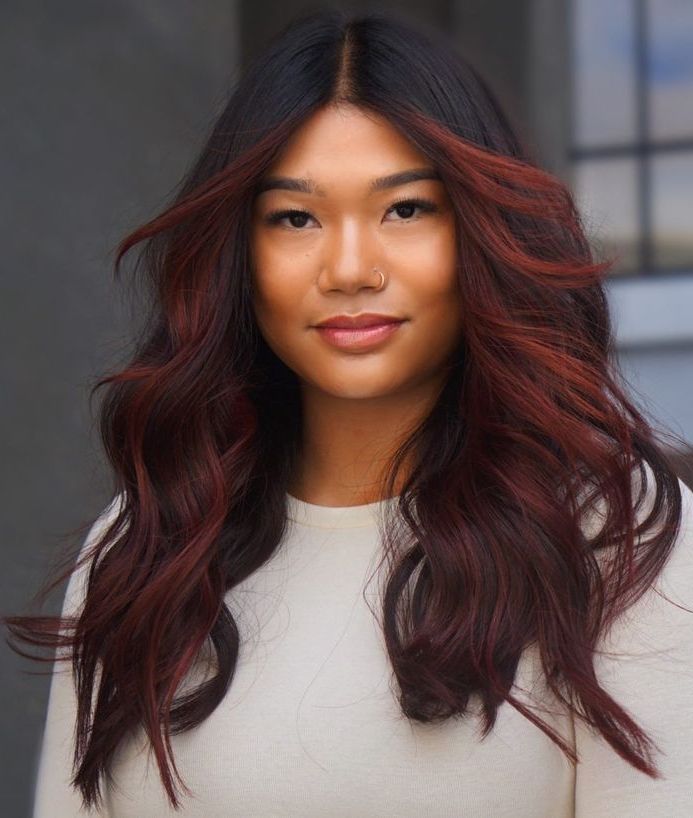 Regal Vibes: Burgundy Red for Luxurious Appeal
For those who want to channel their inner royalty, burgundy red is the ultimate choice. This opulent shade exudes confidence and charm, making a bold statement wherever you go. Whether you opt for a full-on burgundy transformation or incorporate it as highlights, this regal hue is perfect for embracing the winter season with sophistication and allure.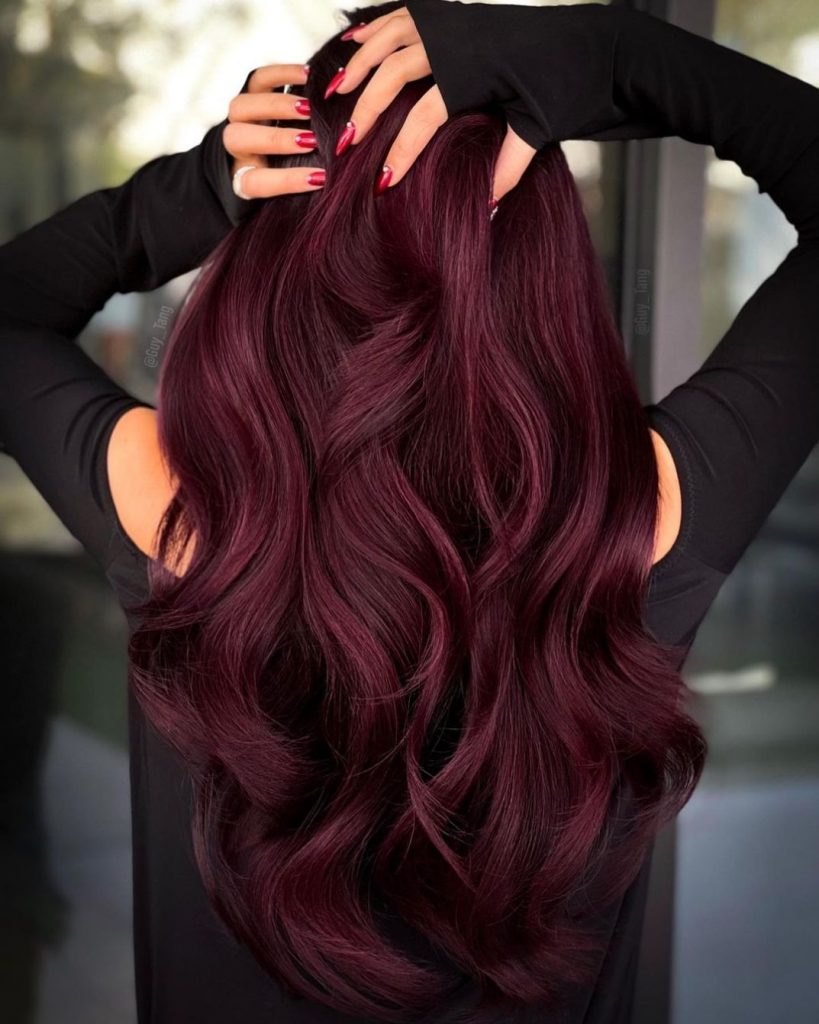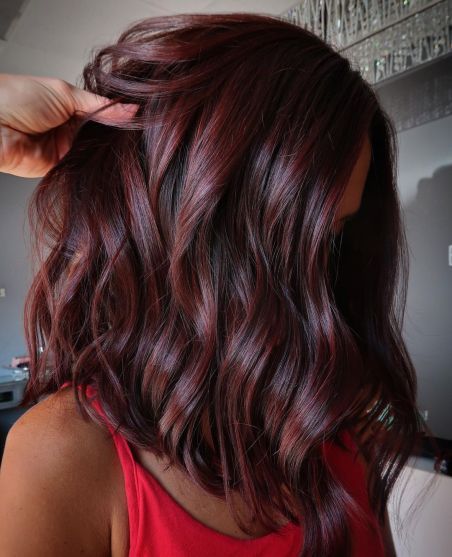 Bold and Mysterious: Emerald Green Highlights
Step into the realm of uniqueness with emerald green highlights that add an unexpected twist to your dark hair. Green is often associated with renewal and rebirth, making it a surprisingly fitting choice for the winter months. Whether you choose subtle peekaboo highlights or go for a more dramatic approach, emerald green is sure to captivate attention and infuse your look with a dash of intrigue.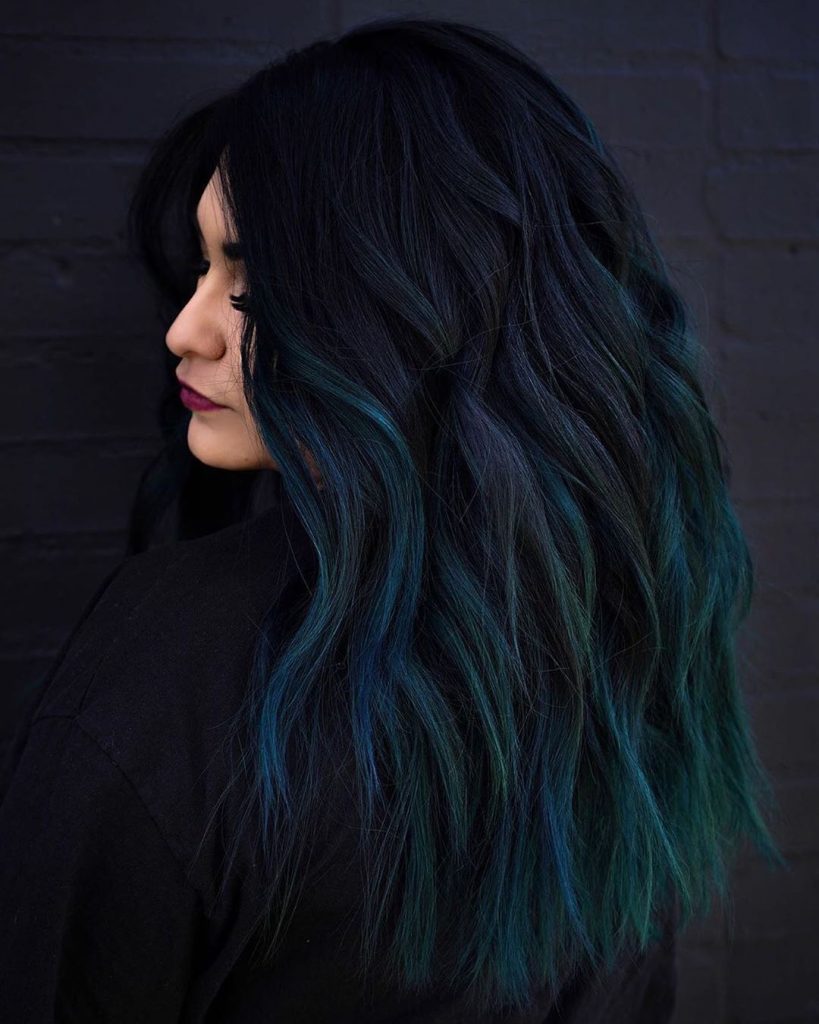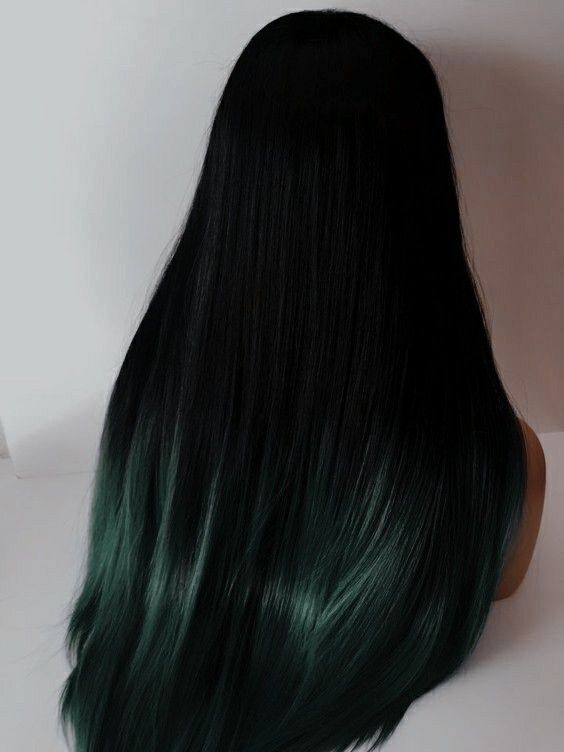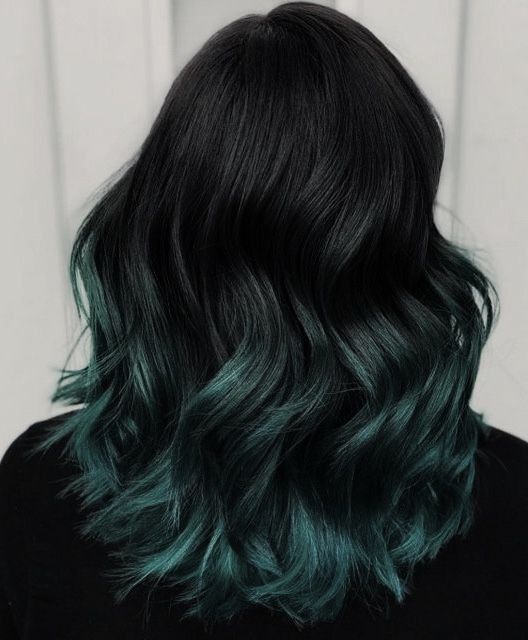 Edgy Sophistication: Charcoal Gray and Silver Ombre
If you're drawn to edgier styles, charcoal gray and silver ombre is the perfect blend of sophistication and rebellion. The dark base seamlessly transitions into striking silver tips, creating a dynamic and alluring effect. This ombre variation allows you to embrace the dark winter vibes while showcasing your fearless and trendy personality.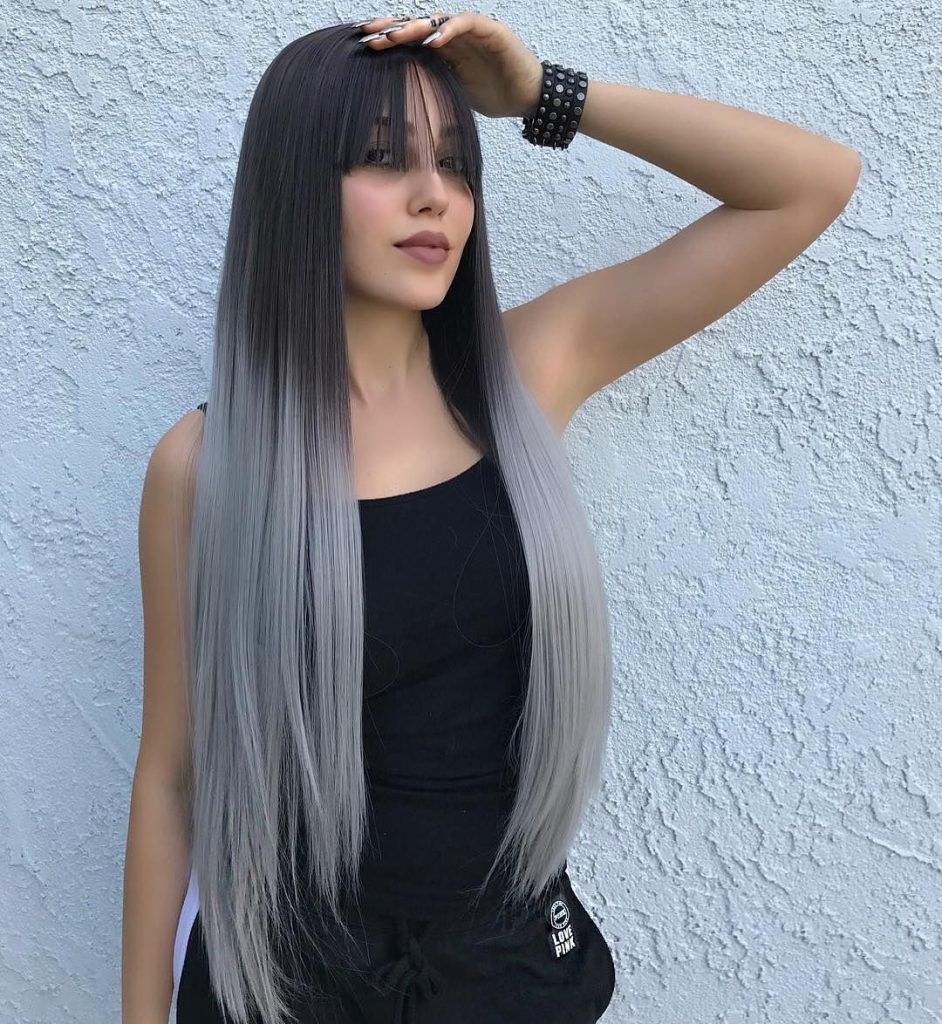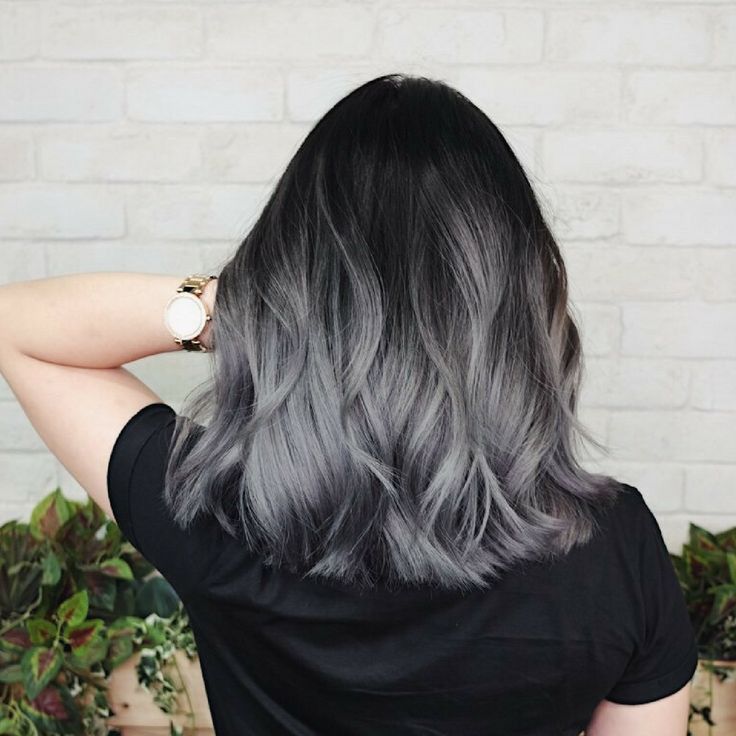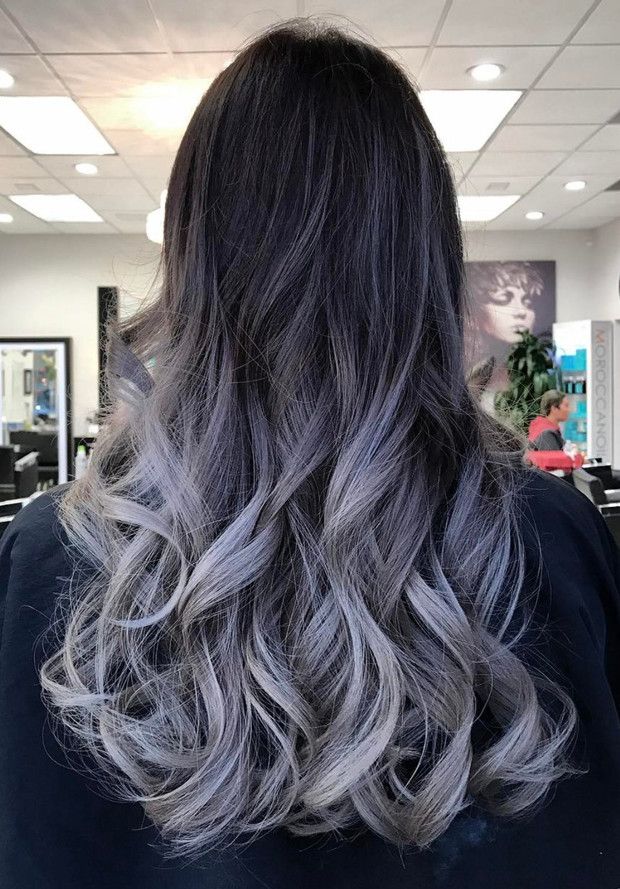 Save Pin