Hairstyles
Dutch Braid Styles 2024 17 Ideas: Elegance Meets Fun
In the ever-evolving world of hairstyles, Dutch braids continue to make a timeless statement, blending tradition with modern chic. As we look towards 2024, Dutch braid hairstyles emerge with renewed vigour, offering versatility and flair. This article delves into the finesse of Dutch braids, tailored for the contemporary woman aged between 25 and 55 who keeps pace with fashion while juggling the myriad demands of modern life in the U.S. From athletic activities to formal gatherings, the Dutch braid is more than a hairstyle; it's a fashion statement that speaks volumes about one's style and personality.
The Classic Elegance of a Single Dutch Braid
In this image, the dutch braid hairstyles 2024 shine through with a single plait starting from the crown and extending down the back. This style exudes a simple, yet elegant vibe, making it perfect for formal events or a day at the office. The braid's precision showcases the hairstylist's dexterity, while its sleekness makes it a practical choice for sports or school. Its easy and fun nature means it can be a go-to for a quick morning routine or an impromptu evening out.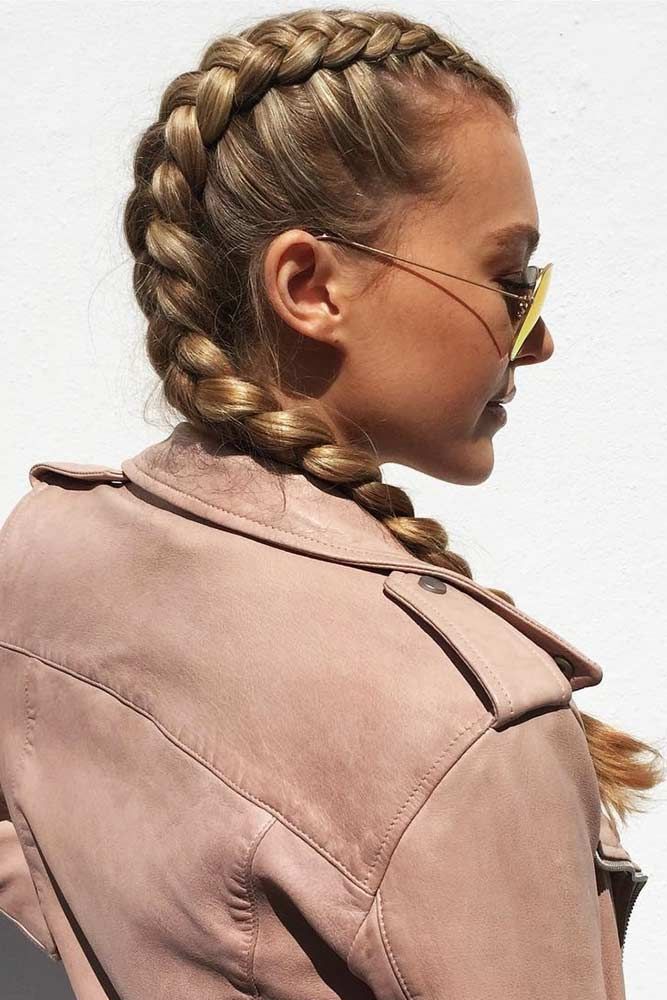 Playful and Practical: Double Dutch Braids
Here we see a playful twist on the classic style with double dutch braids. This look is not only cute but incredibly functional, keeping hair out of the face and making it a stellar choice for athletic pursuits or a fun day out. The braids start at the front and work their way back, offering a fresh and youthful appearance that is also very much suited for kids.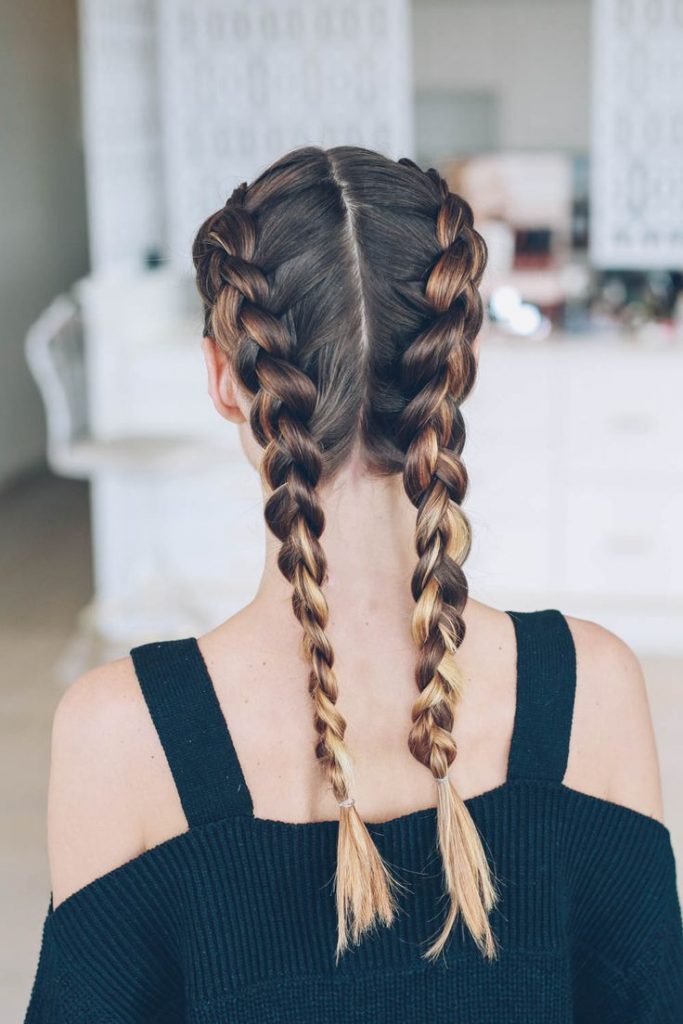 Half Up, Half Down Dutch Braid Charm
The half up Dutch braid is a testament to the versatility of these braids. Here, the braid wraps around the head like a crown, while the rest of the hair cascades down in gentle waves. It's an ideal choice for those with medium length hair looking for a simple yet formal look that can transition from day to night.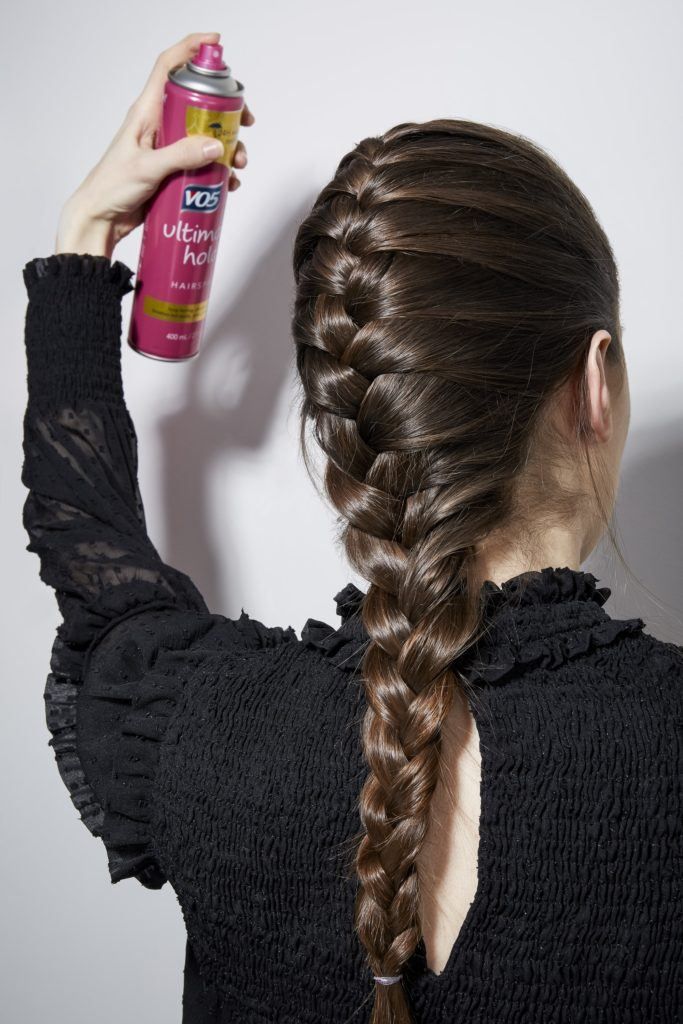 The Modern Edge: Side Dutch Braid
Our next image captures the essence of a side dutch braid, a cool and edgy variant that is perfect for those who love to experiment with their looks. This style is a wonderful blend of loose and structured, ideal for an outing or even as a formal hairstyle that speaks volumes of your individuality.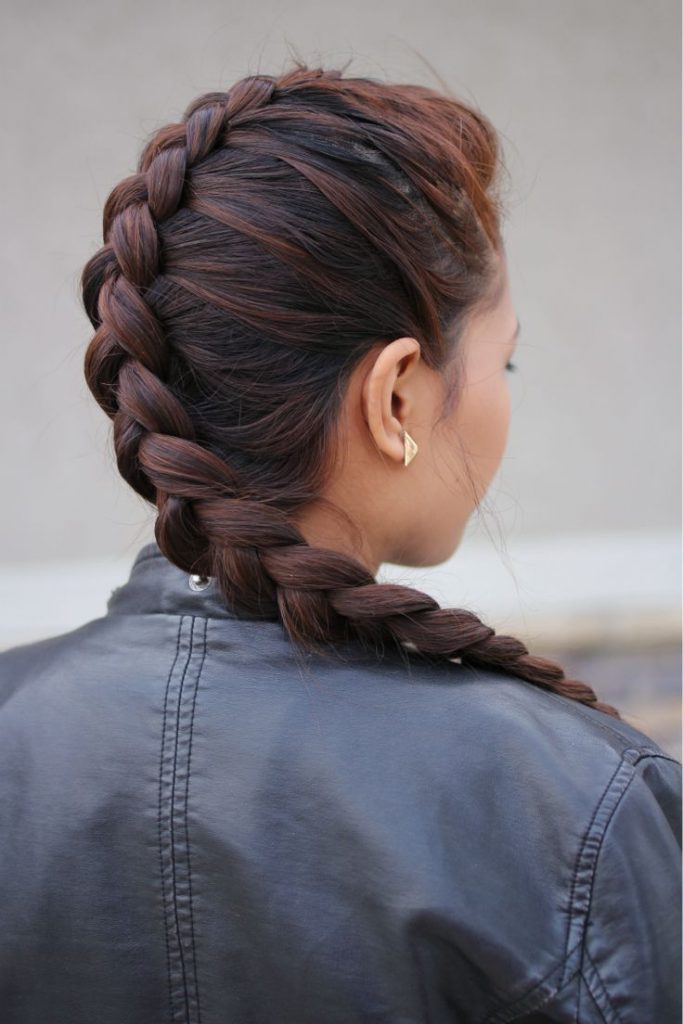 The Softball-Ready Braid: Athletic and Chic
Focusing on functionality, the image presents a style perfect for softball or any sporty venture. The braid is snug yet loose enough to give off a laid-back vibe, making it one of the most practical dutch braid hairstyles 2024 for those active days.
Dutch Braid for Short Hair: Defying Lengths
Who says you can't enjoy a Dutch braid with short hair? This image proves otherwise. The braid is worked around the head, creating an illusion of length and volume, perfect for those with shorter locks who want to sport a braid.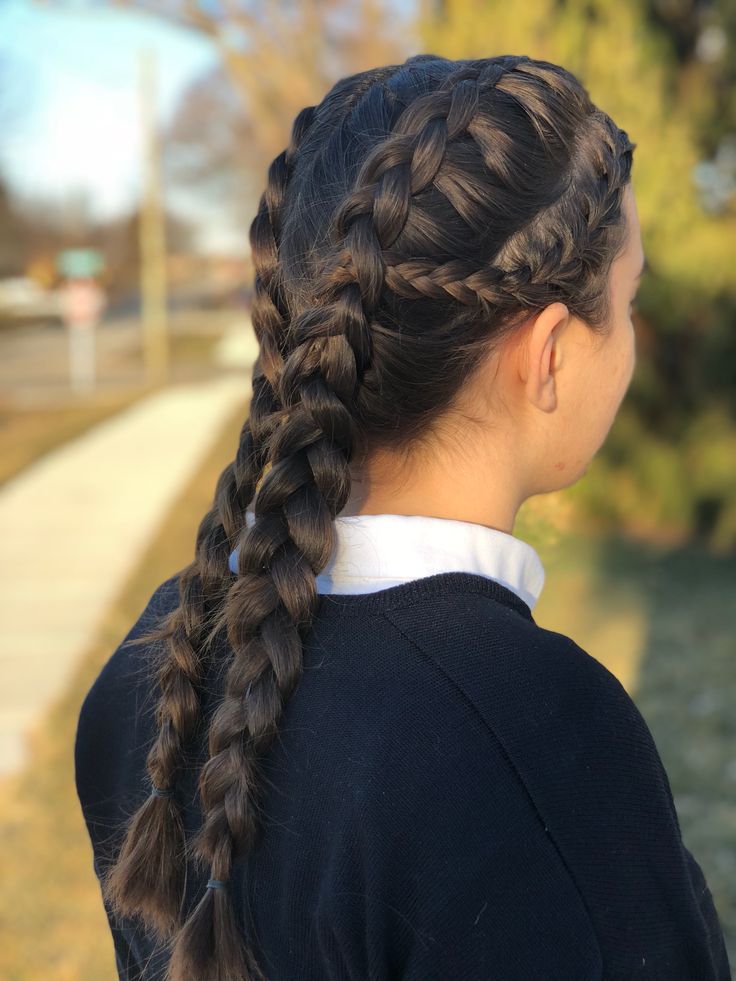 The Double Dutch Delight
Twin braids cascade down in a beautiful symmetry, perfect for school days or when indulging in some sports. These braids balance fun and functionality, keeping hair tidy and allowing for a full range of movement.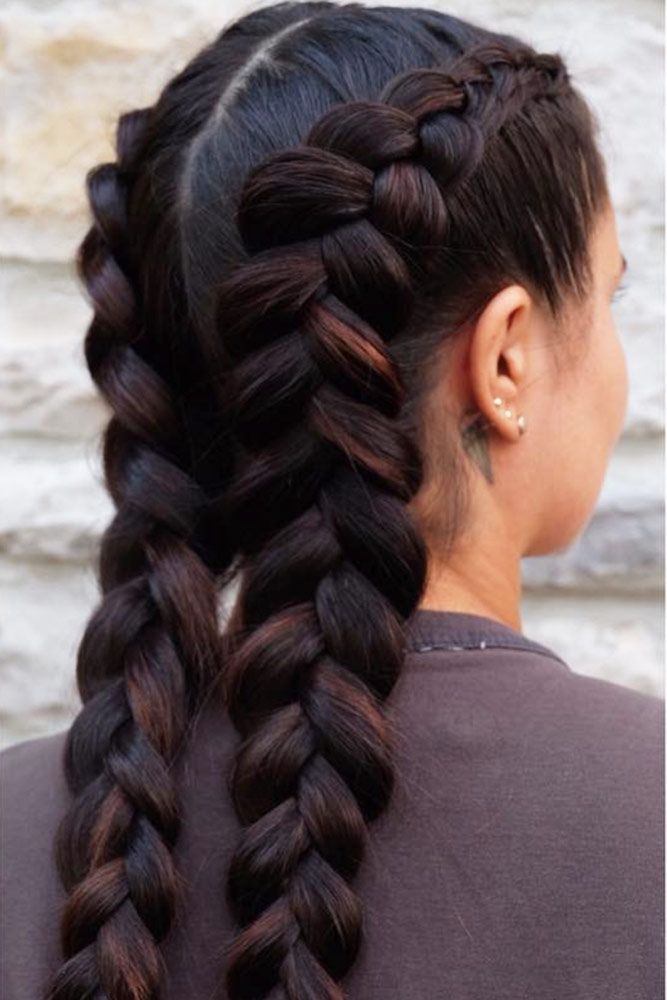 Sleek and Chic: The Polished Dutch Braid
This style is the epitome of sleek sophistication, ideal for a formal gathering or a professional setting. The braid is tightly woven, exuding a sense of control and composure.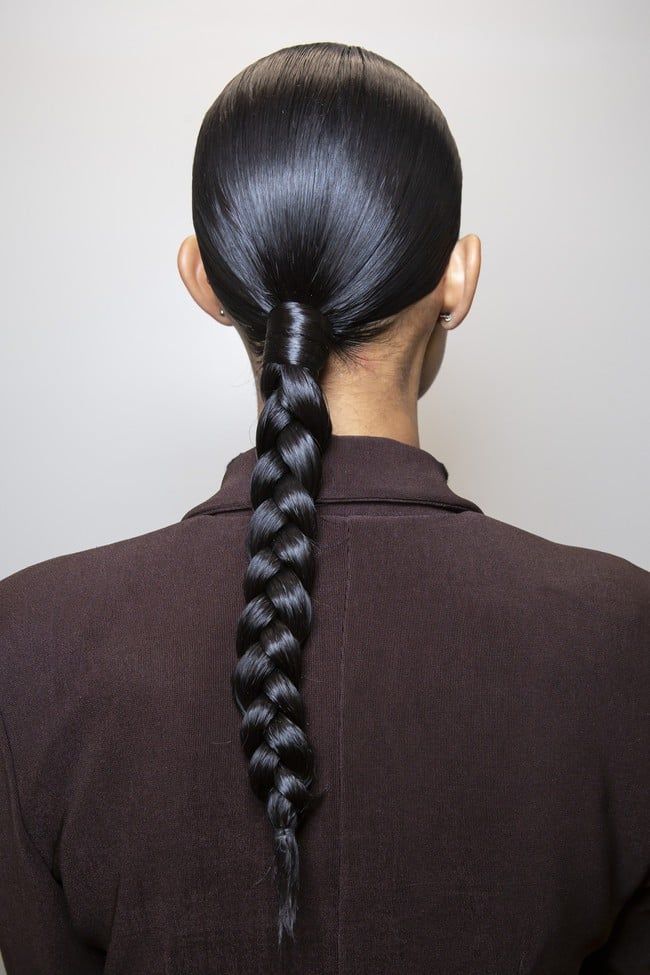 Rustic Red Dutch Braids
These loose, rustic red braids are an artistic expression, perfect for adding a pop of colour and vibrancy to your style. They're great for a casual day out or even a themed party.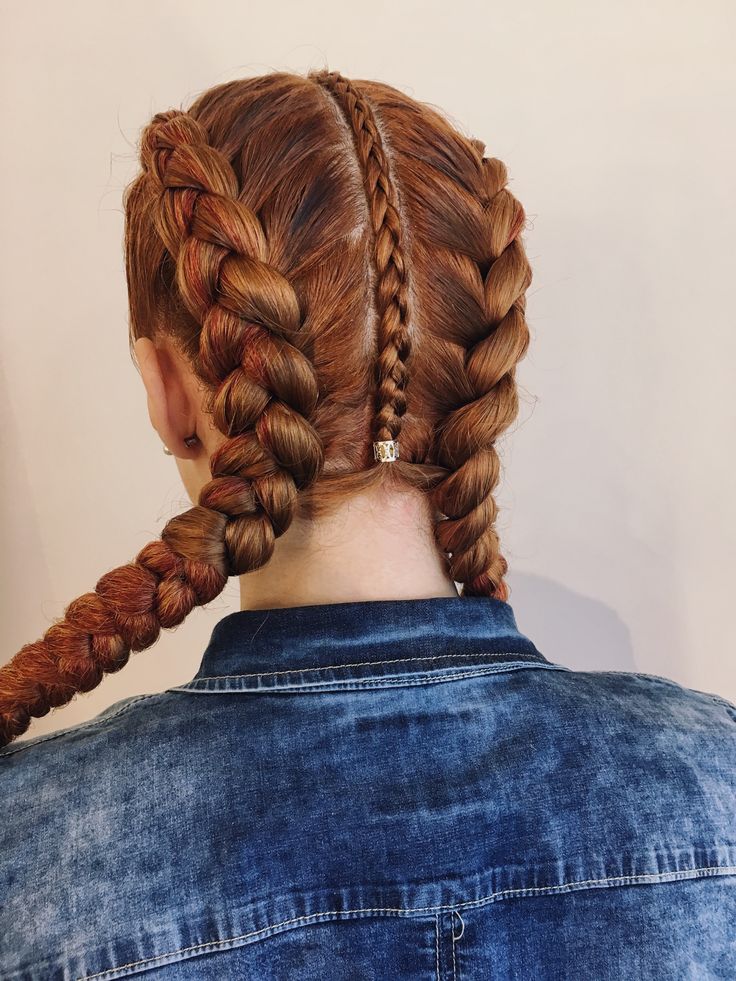 Twisted Elegance: Fishtail Dutch Braids
These twist braids merge the intricacy of a fishtail with the classic Dutch braid, offering a cool and intricate hairstyle that's bound to turn heads.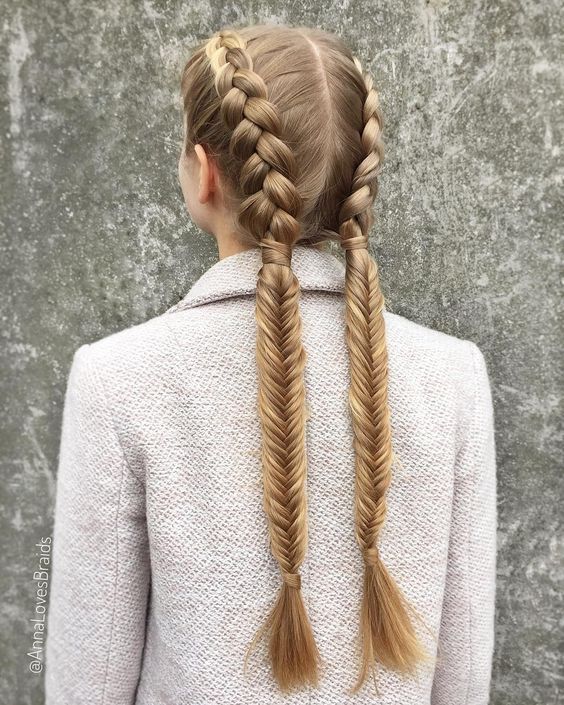 The Statement Braid: Bold and Beautiful
Here's a statement braid that's all about boldness and texture, perfect for making an impact at any event, from formal to athletic.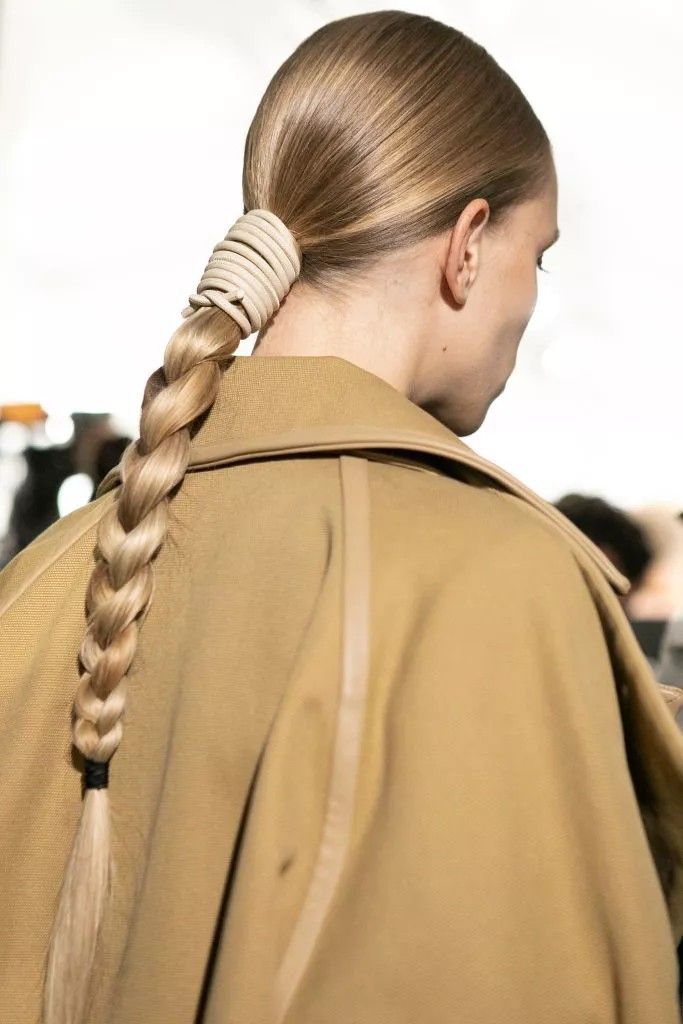 The Minimalist Braid: Simple and Refined
For those who appreciate minimalism, this single, refined braid is a testament to simple beauty, suitable for any setting, be it work or leisure.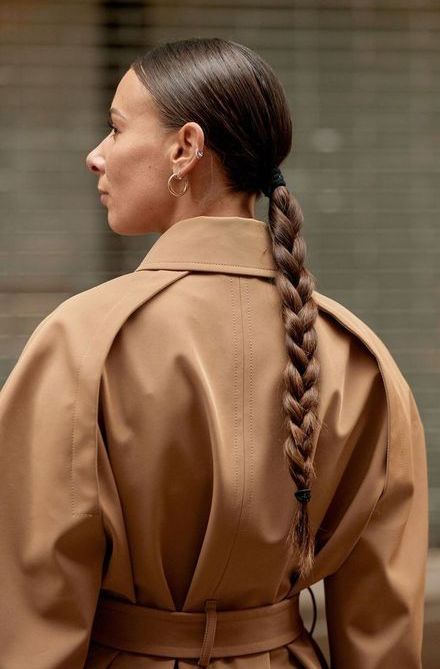 Back to Basics: Classic Double Dutch
Returning to the classics, these double Dutch braids offer a nostalgic yet fun twist on a timeless style, great for a weekend adventure or a school event.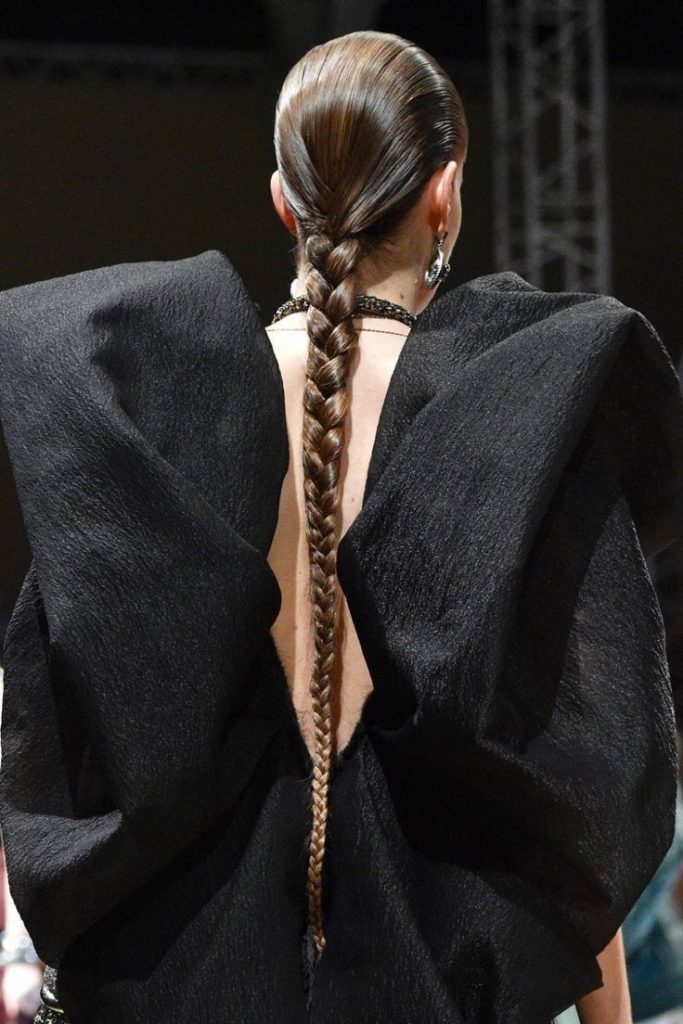 The High Fashion Fishtail Dutch Braid
This high fashion fishtail Dutch braid is a masterpiece of hairstyling, straddling the line between avant-garde and accessible, it's perfect for a high-profile event or when you simply want to feel formal and fabulous.
The Athleisure Twist: Sporty and Stylish
Lastly, this braid blends the sporty with the stylish, making it an ideal choice for those who want to combine an athletic look with a touch of femininity.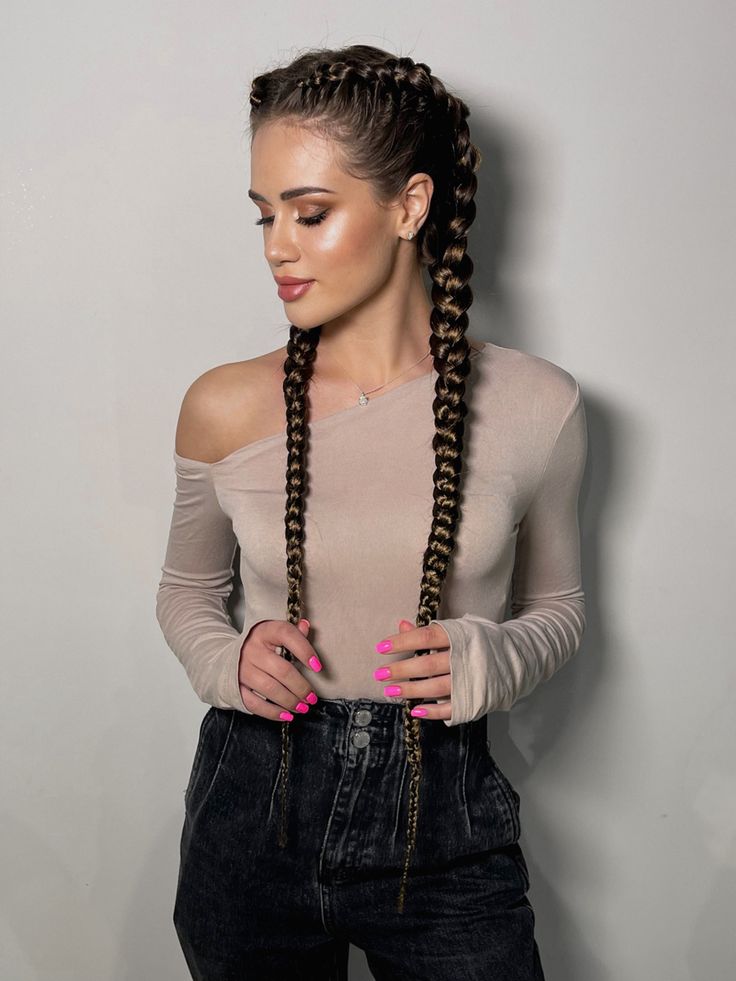 Conclusion
Dutch braid hairstyles offer a dynamic range of looks to suit every occasion, from simple, everyday styles to complex, eye-catching designs. Whether you opt for a half up style, incorporate twists, or even choose to add extensions for extra length, the versatility of Dutch braids means there's always a way to refresh your look. Embrace these ideas in 2024 and beyond, and share your thoughts on these styles in the comments. Your insights are invaluable and might just inspire the next big trend in Dutch braid hairstyles.
Save Pin