When the leaves start changing and the air becomes crisp, it's time to update your look and embrace the beauty of fall. One of the best ways to do that is by experimenting with new hair colors that complement the season. If you're a fan of warm and rich tones, caramel-inspired hair colors are perfect for you. In this article, we will explore some stunning fall hair color ideas that feature caramel shades. Whether you prefer a subtle hint of caramel or want to go all out with a full caramel mane, we've got you covered.
What Makes Caramel Hair Colors Perfect for Fall
Fall is a season known for its warm and cozy atmosphere. Caramel hair colors perfectly capture the essence of this season with their rich, golden tones. The warm hues of caramel complement the changing colors of the leaves, creating a harmonious and natural look. Additionally, caramel shades add depth and dimension to your hair, enhancing its overall appearance. Whether you have light or dark hair, there's a caramel shade that will beautifully enhance your features and give you a stunning autumn look.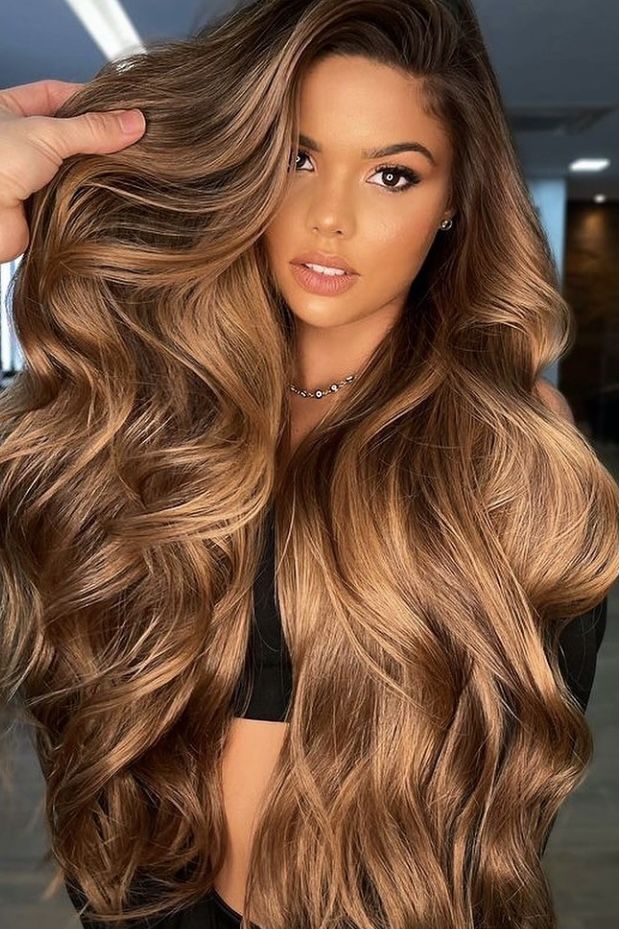 Subtle Caramel Highlights
If you want to add a touch of caramel to your hair without going all in, subtle caramel highlights are the way to go. These delicate highlights are strategically placed throughout your hair, creating a subtle and natural-looking effect. Subtle caramel highlights work well for both brunettes and blondes, adding warmth and dimension to your current hair color. They are low maintenance and can be customized to suit your preferences, making them a versatile choice for fall.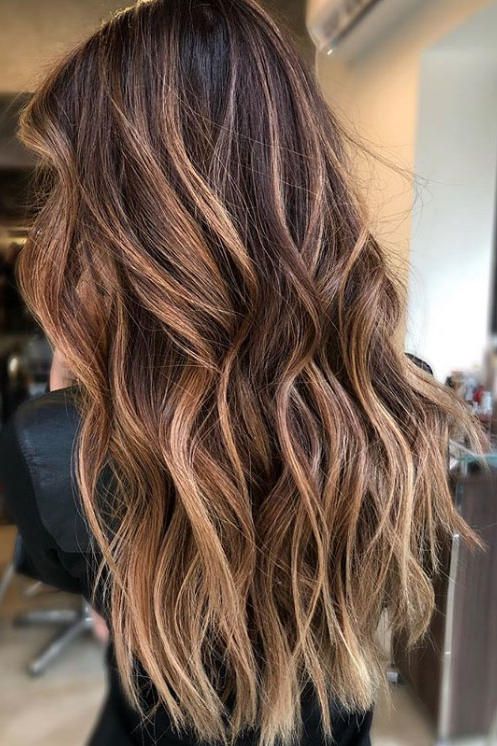 Caramel Balayage for a Natural Look
Balayage is a popular hair coloring technique that creates a natural, sun-kissed effect. When combined with caramel shades, it results in a stunning and effortless look for fall. Caramel balayage involves hand-painting caramel tones onto selected sections of your hair, focusing on the mid-lengths and ends. This technique adds depth and movement to your hair, giving it a beautiful and dimensional appearance. Caramel balayage is suitable for various hair lengths and textures, making it a versatile choice for anyone looking to update their hair color this fall.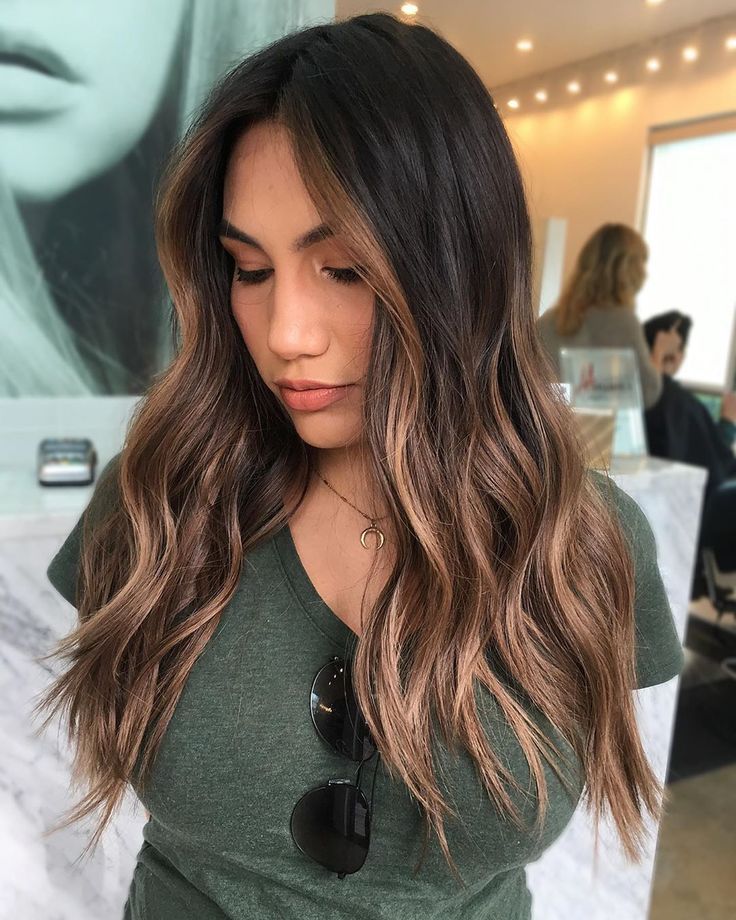 Rich Caramel Ombre for Dimension
If you're a fan of dramatic and eye-catching hair colors, a rich caramel ombre might be just what you need. Ombre hair features a gradual transition from one color to another, and caramel ombre adds warmth and depth to your hair. With this technique, your roots remain darker, gradually blending into a caramel shade towards the ends. The result is a striking and dimensional look that adds a touch of glamour to your overall appearance. A rich caramel ombre is particularly stunning on long hair, allowing the colors to flow seamlessly.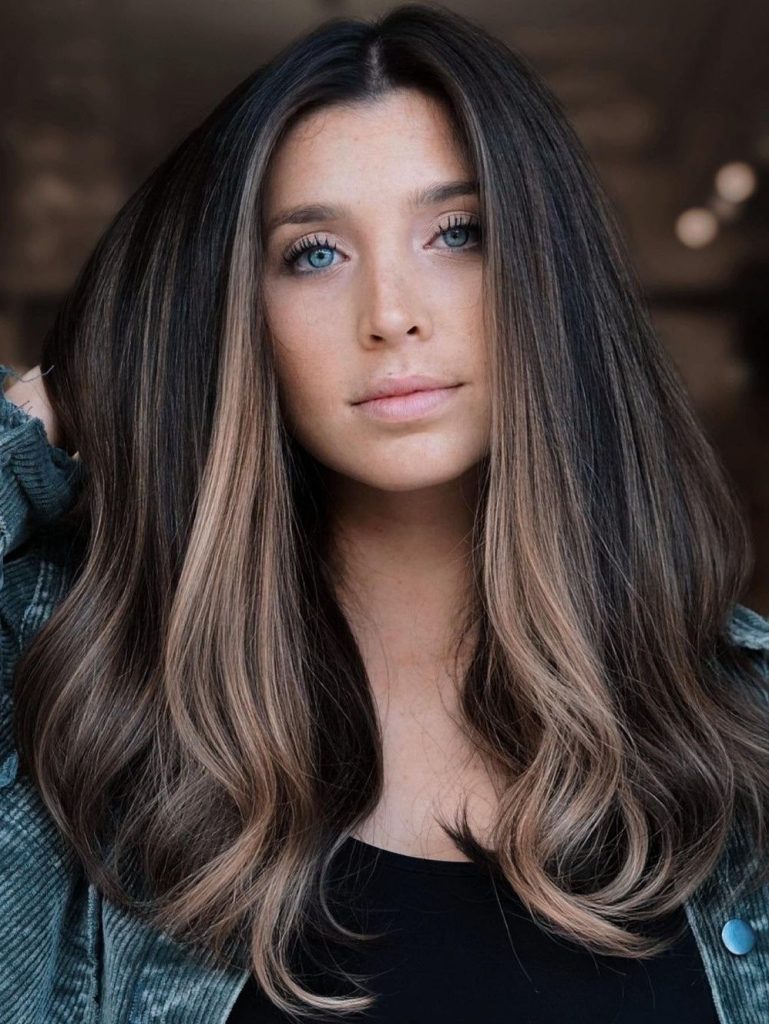 Chestnut and Caramel Blend
For a sophisticated and elegant fall look, consider a chestnut and caramel blend. This combination of warm brown tones and caramel highlights creates a beautiful contrast that suits various skin tones. The chestnut base provides a rich foundation, while the caramel highlights add brightness and dimension. This blend is perfect for those who want a slightly darker hair color for fall while still incorporating the warmth of caramel.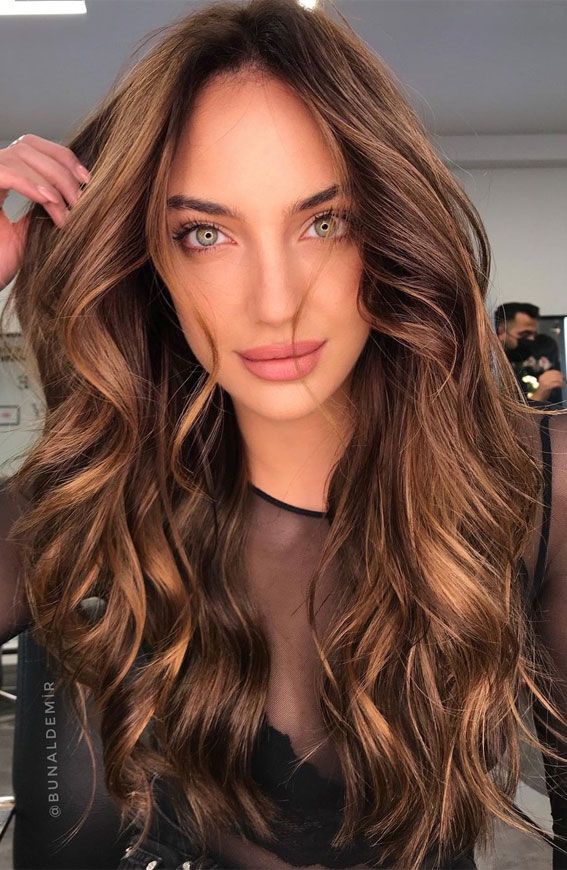 Caramel Babylights for a Delicate Touch
If you're looking for a subtle and delicate change to your hair color this fall, caramel babylights are an excellent choice. Babylights are ultra-thin highlights that mimic the natural highlights you had as a child. When done in caramel tones, they create a soft and feminine look that complements the fall season. Caramel babylights can be applied to both light and dark hair, adding a touch of warmth and glow.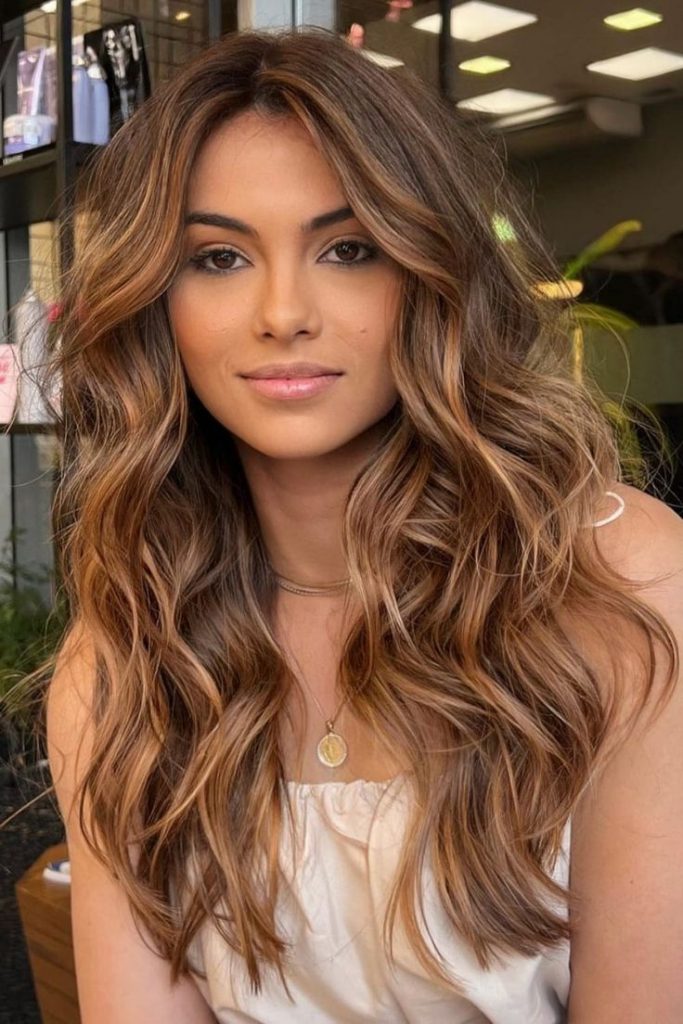 Caramel Melt for a Seamless Transition
A caramel melt is a hair coloring technique that involves seamlessly blending caramel tones with your natural hair color. The result is a smooth and natural-looking transition that enhances your features and adds warmth. Whether you have dark or light hair, a caramel melt can be customized to suit your desired level of intensity. This technique creates a soft and effortless look, perfect for those who want to embrace the beauty of fall without drastic changes.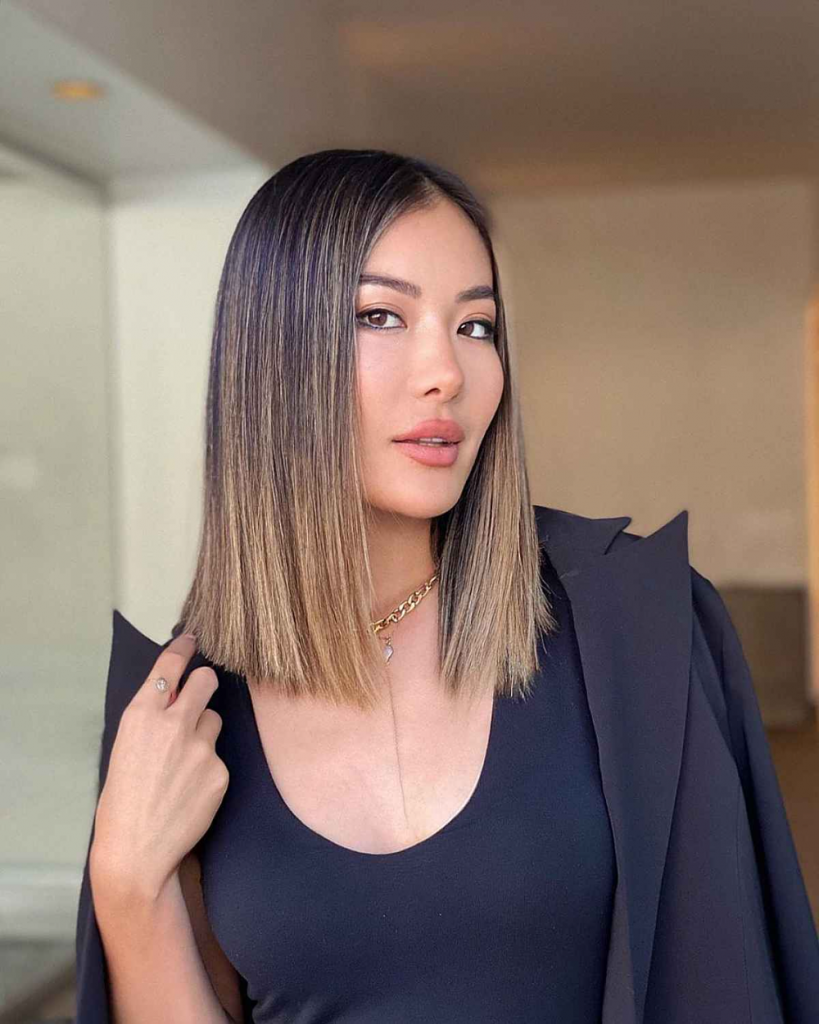 Caramel Toffee for a Sweet Twist
If you're looking for a hair color that resembles the deliciousness of caramel toffee, this shade is for you. Caramel toffee features a mix of warm caramel and golden tones, creating a sweet and vibrant look. This shade works well on both light and dark hair, adding warmth and radiance. Caramel toffee is a bold choice for fall and is sure to turn heads wherever you go.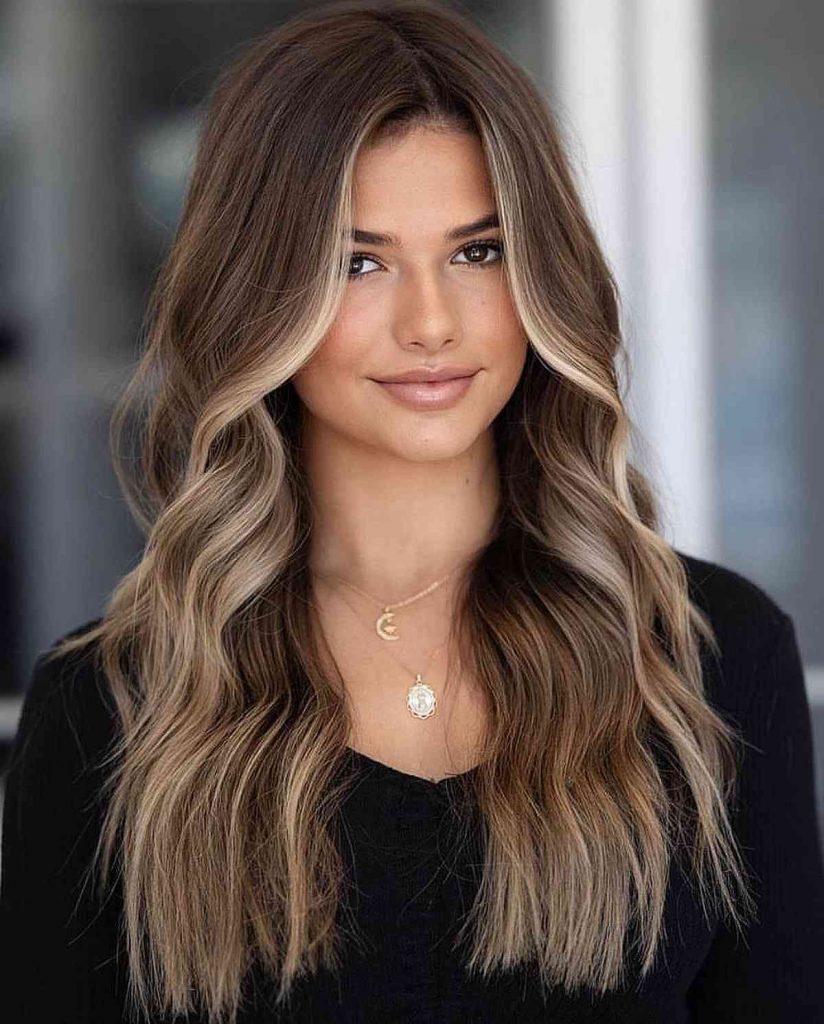 Caramel Copper for Warmth
For those who want a fiery and bold hair color for fall, caramel copper is an excellent option. This shade combines the richness of caramel with the vibrancy of copper, resulting in a warm and eye-catching look. Caramel copper works well on brunettes and can be customized to suit different skin tones. It adds a touch of spice and autumnal charm to your hair, making it perfect for the fall season.
Caramel Honey for a Sun-Kissed Glow
If you're dreaming of a sun-kissed look even in the colder months, caramel honey is the perfect hair color for you. This shade features a blend of caramel and honey tones that add warmth and radiance to your hair. Caramel honey works well on blondes and light brunettes, creating a soft and natural-looking glow. It's a versatile choice that complements various skin tones and gives you a beachy vibe even during fall.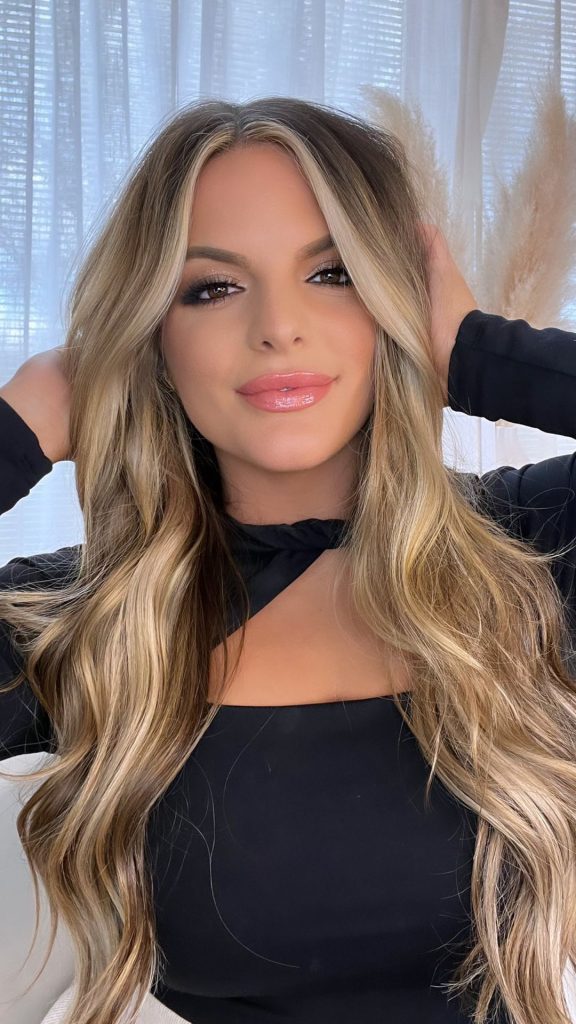 Caramel Rose Gold for a Trendy Twist
Rose gold has been a popular hair color trend for some time now, and it continues to reign supreme in the fall season. When combined with caramel tones, it creates a trendy and glamorous look that's perfect for those who like to stay ahead of the fashion curve. Caramel rose gold features a blend of rosy pink and caramel hues, resulting in a unique and eye-catching color. This shade works well on light hair and adds a touch of sophistication to your fall style.
Caramel Espresso for a Rich Contrast
For a bold and high-contrast look, consider caramel espresso hair color. This shade combines deep espresso brown with caramel highlights, creating a striking and dramatic effect. Caramel espresso works well on dark hair, adding warmth and dimension to your locks. The contrast between the dark base and the caramel highlights creates a mesmerizing look that's perfect for fall.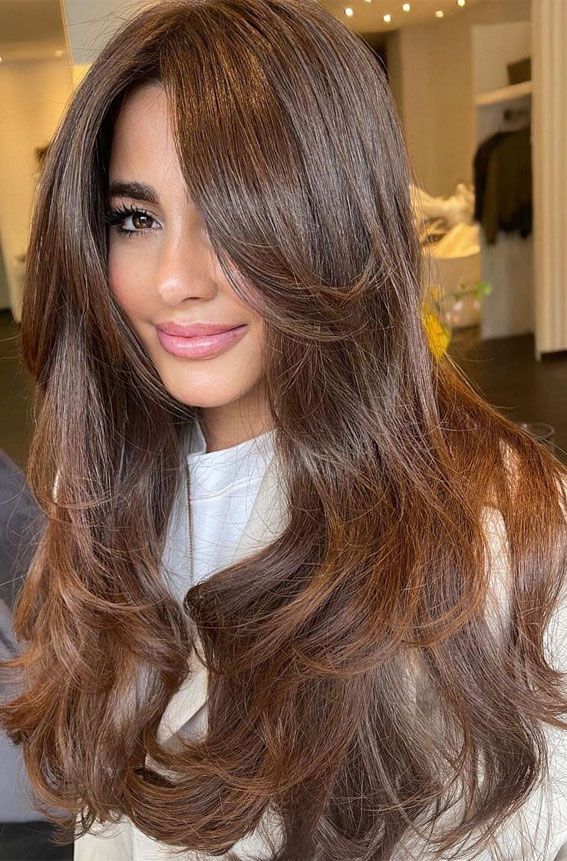 Caramel Peach for a Playful Look
If you're feeling adventurous and want to experiment with unconventional hair colors, caramel peach is a fantastic choice for fall. This unique shade combines soft peach tones with caramel highlights, creating a playful and whimsical look. Caramel peach works well on light hair, adding a pop of color and a touch of fun to your style. It's a perfect choice for those who want to stand out and embrace their creative side.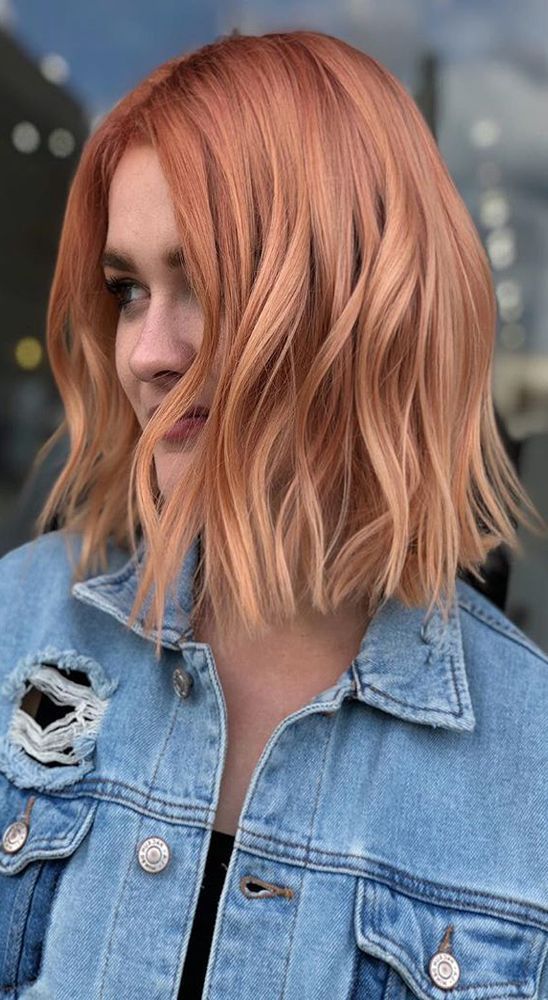 Caramel Violet for an Edgy Vibe
For those who want to make a bold statement with their hair color, caramel violet is an edgy choice for fall. This unconventional shade features a mix of deep violet and caramel tones, creating a unique and captivating look. Caramel violet works well on both light and dark hair, adding depth and intensity. It's a hair color that exudes confidence and individuality, perfect for those who want to make a lasting impression.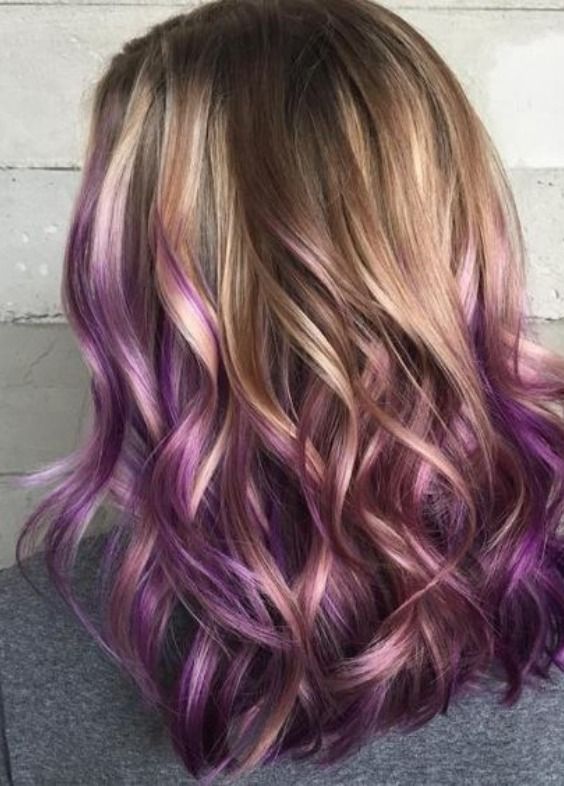 Caramel Chocolate for a Decadent Style
If you're a fan of rich and indulgent hair colors, caramel chocolate is a perfect choice for fall. This shade combines deep chocolate brown with caramel highlights, creating a luxurious and decadent look. Caramel chocolate works well on brunettes, adding warmth and richness to your hair. It's a classic and timeless color that never goes out of style, making it a great option for those who prefer a more traditional fall look.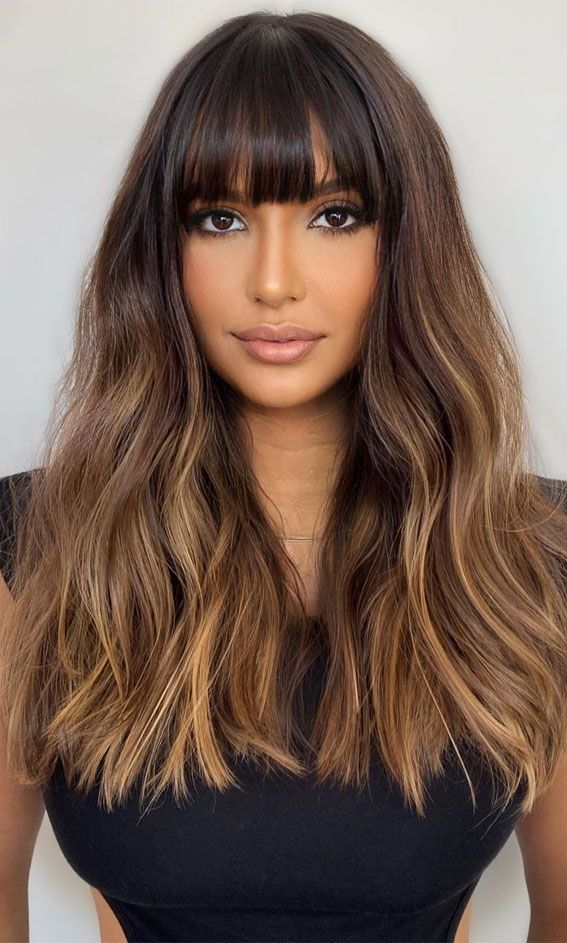 Save Pin