As the seasons change, so does our desire for a fresh look. Fall brings with it a vibrant display of colors, and what better way to embrace the spirit of the season than by updating your hair color? Layered hairstyles are a popular choice, as they add dimension and depth to your locks. In this article, we will explore some trendy fall hair colors with layers ideas that will help you transform your look and stand out during this cozy time of the year.
Understanding Fall Hair Color Trends
Fall is a season known for its warm and earthy color palette. When it comes to hair, the trends often mirror the changing leaves and the cozy vibes of autumn. It's essential to stay updated with the latest trends to ensure your hair reflects the spirit of the season.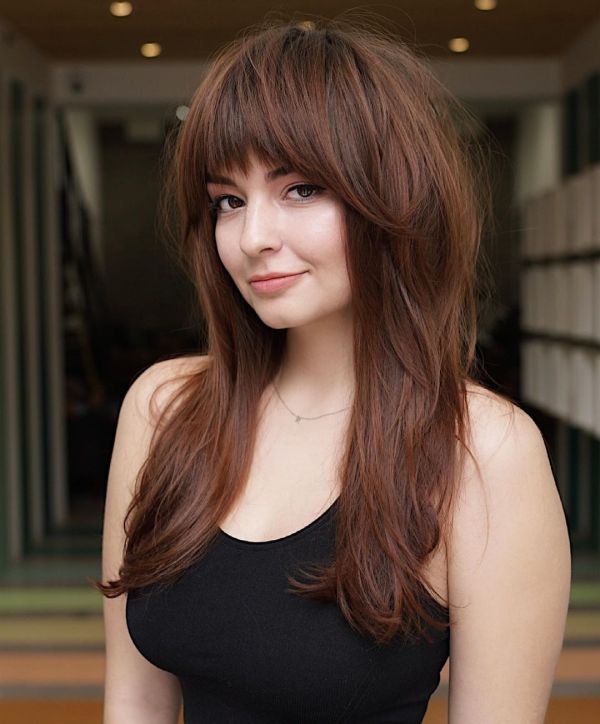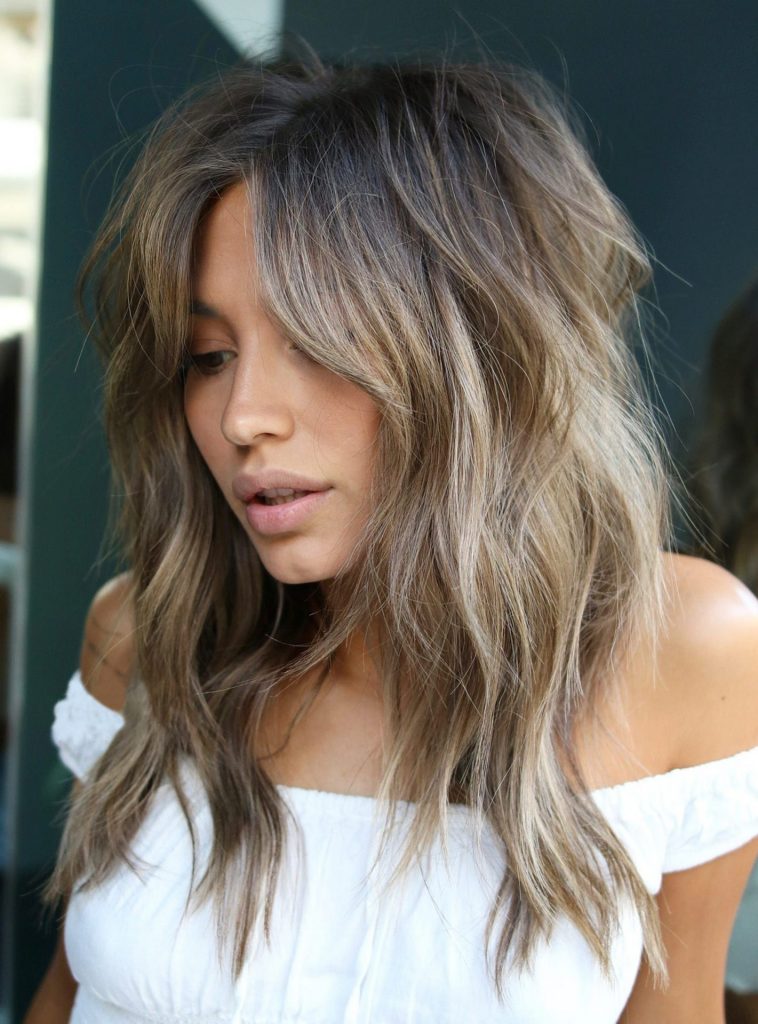 Choosing the Right Color Palette
When selecting a hair color for fall, consider your skin tone, eye color, and personal style. Warm undertones generally complement autumn shades, while cool undertones can rock cooler tones. The key is to find a color that enhances your natural beauty and matches your desired aesthetic.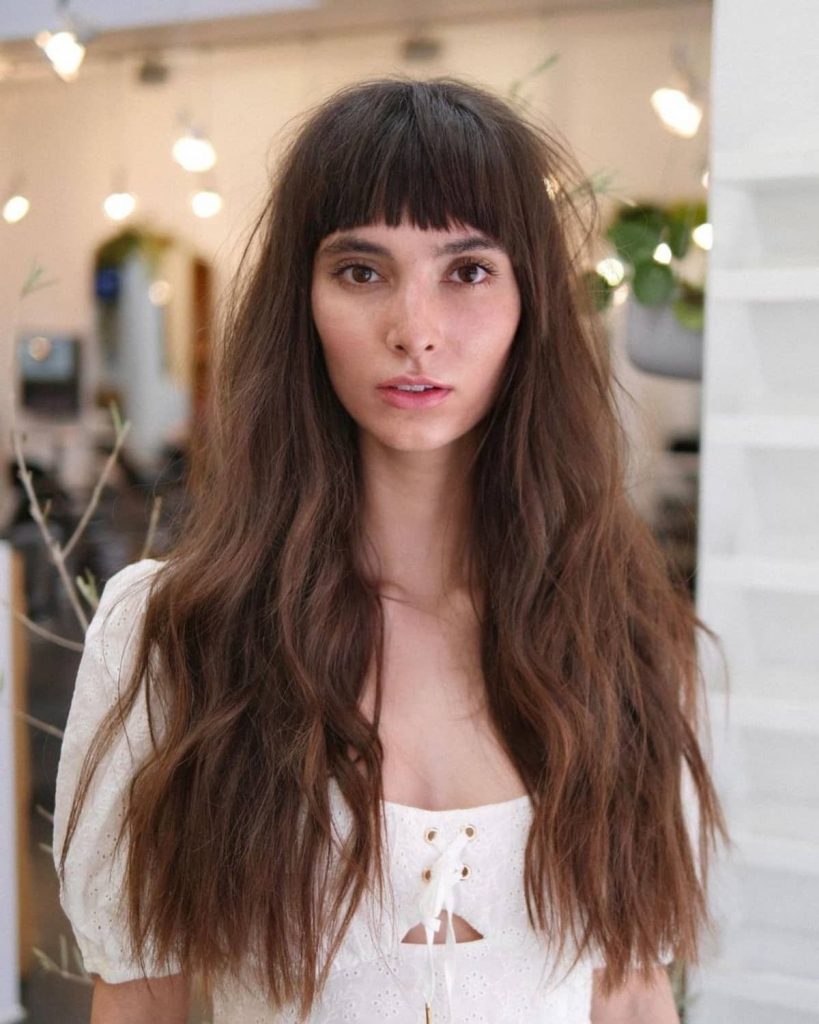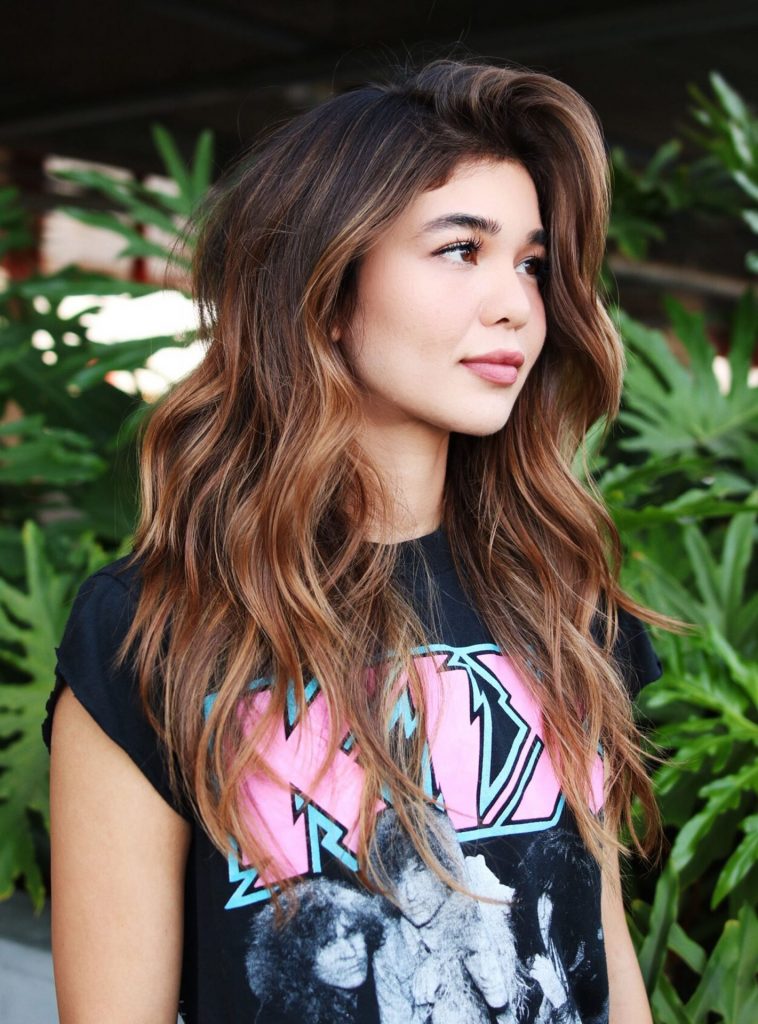 Classic Autumn Shades with Layers
For a timeless fall look, consider classic autumn shades like chestnut brown, auburn, and mahogany. These colors add warmth and richness to your hair, creating a stunning effect when combined with layered cuts. The layers provide movement and texture, enhancing the overall appearance of the hair.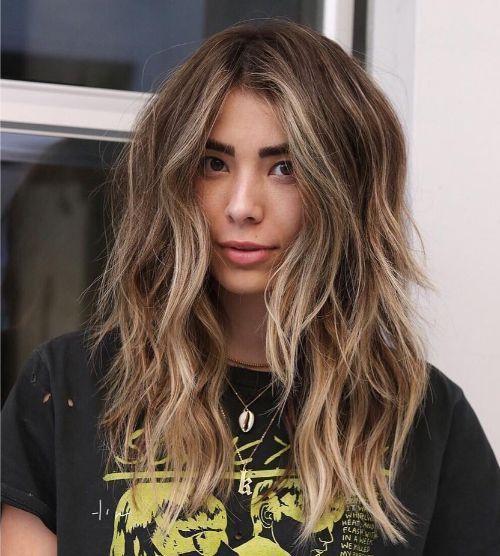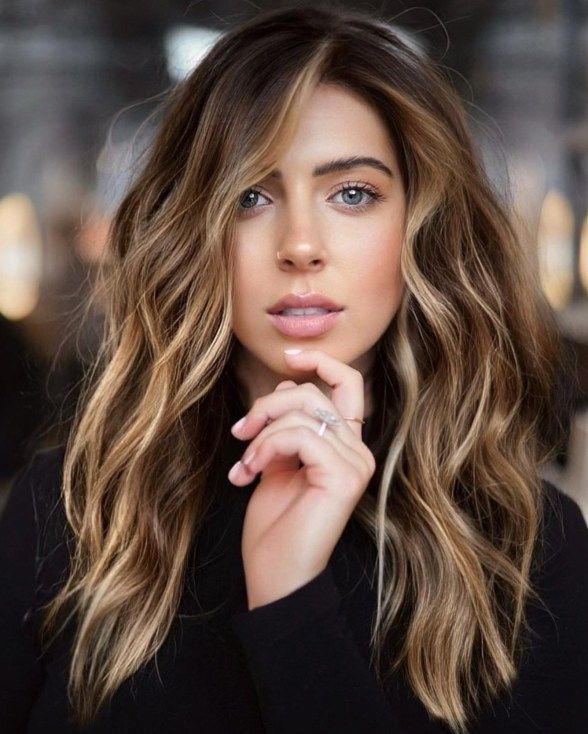 Subtle Balayage for Natural Appeal
Balayage is a technique that creates a natural, sun-kissed effect on the hair. It involves hand-painting color onto select strands, resulting in a soft and seamless transition. Opting for subtle balayage in shades of caramel, honey, or golden blonde can give your layered hair a beautiful and effortless look.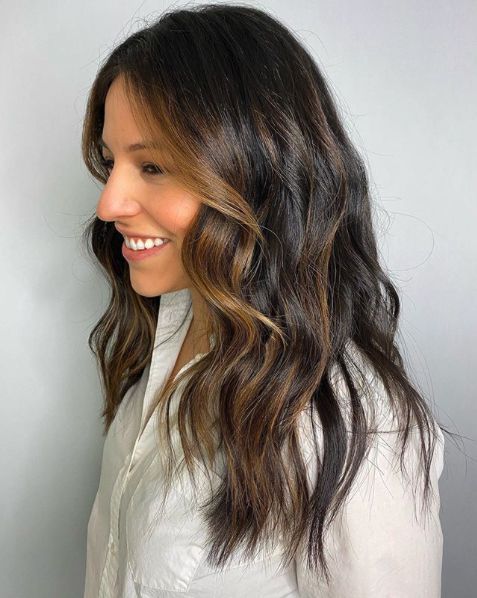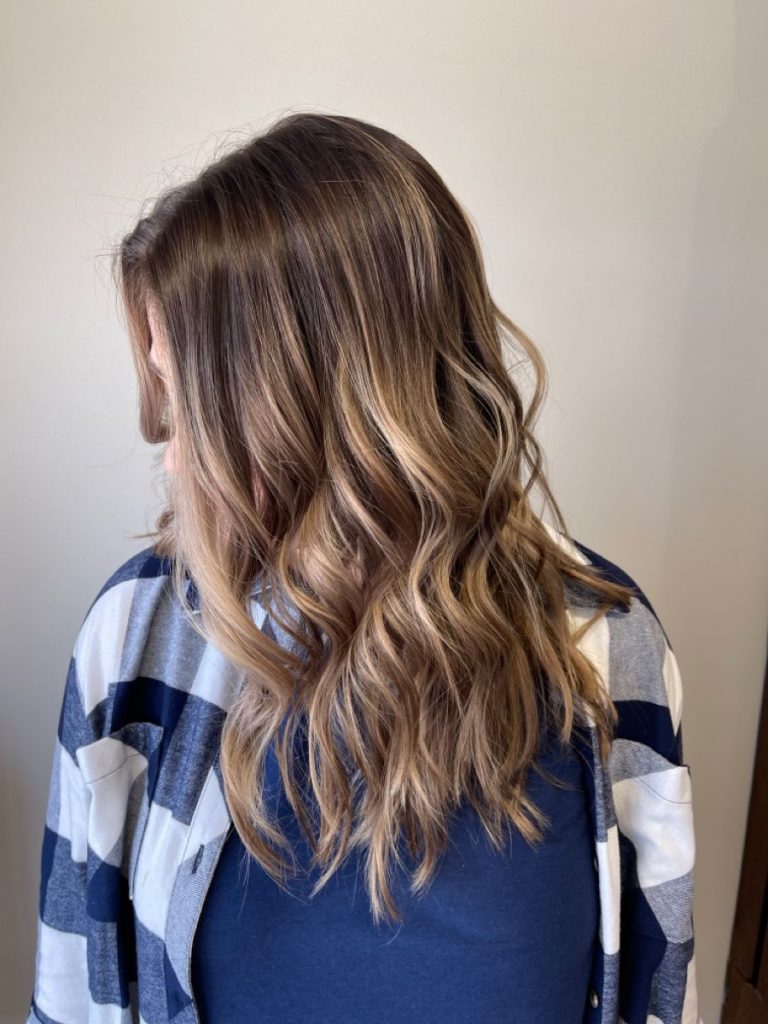 Vibrant Red Hues with Layered Cuts
Red hair is always a head-turner, and it's especially popular during the fall season. Bold and vibrant red hues, such as copper, auburn, or burgundy, can make a striking statement when paired with layered cuts. The layers add depth to the color, making it appear multidimensional and captivating.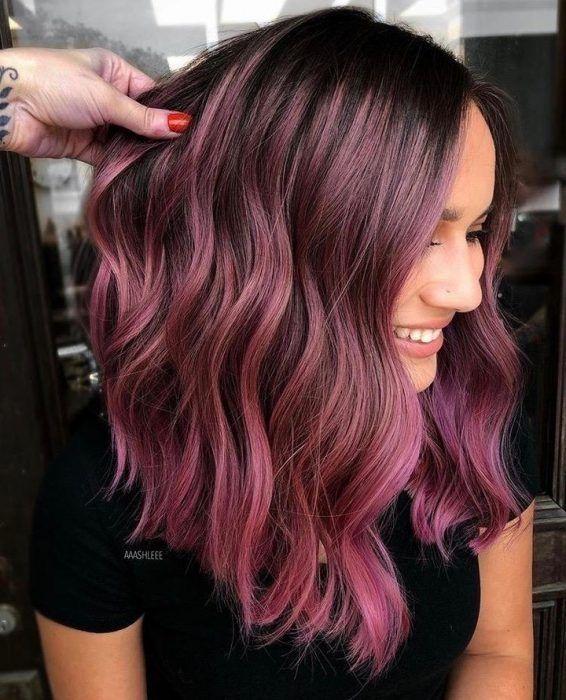 Rich Brunettes with Dimensional Layers
Brunettes can embrace the fall season by opting for rich, chocolatey shades. Deep browns, chestnuts, and espresso tones create a sense of warmth and elegance. Adding dimensional layers to brunette hair enhances the richness of the color, giving it a luxurious and sophisticated look.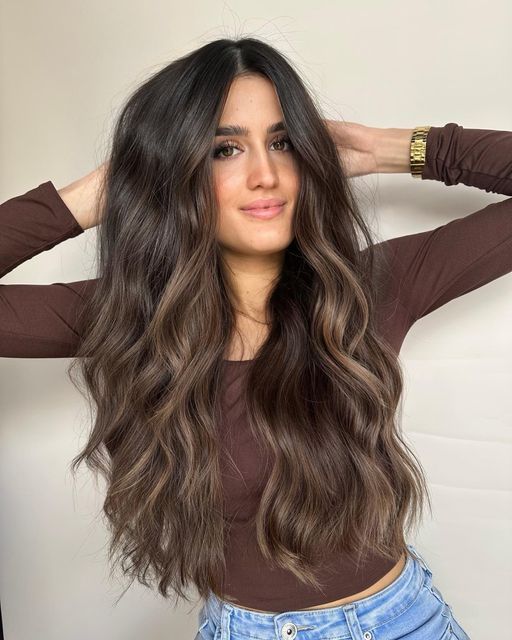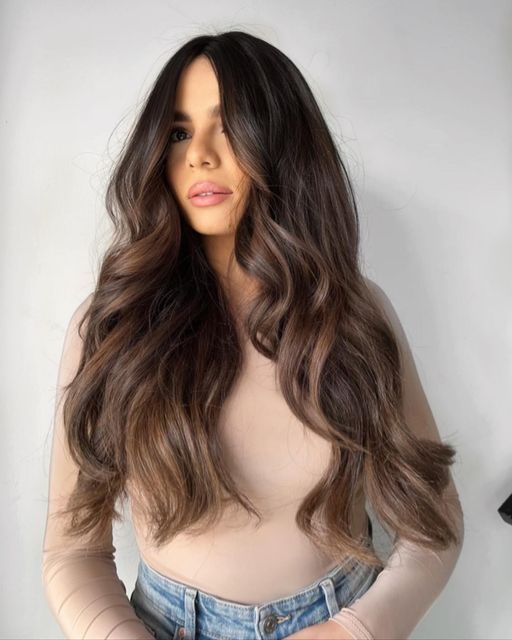 Warm Caramel Highlights for a Soft Look
If you prefer a softer and more subtle change, consider incorporating warm caramel highlights into your layered hair. The highlights add brightness and dimension, creating a sunlit effect. This combination of warm tones and layers produces a soft and feminine look that is perfect for the fall season.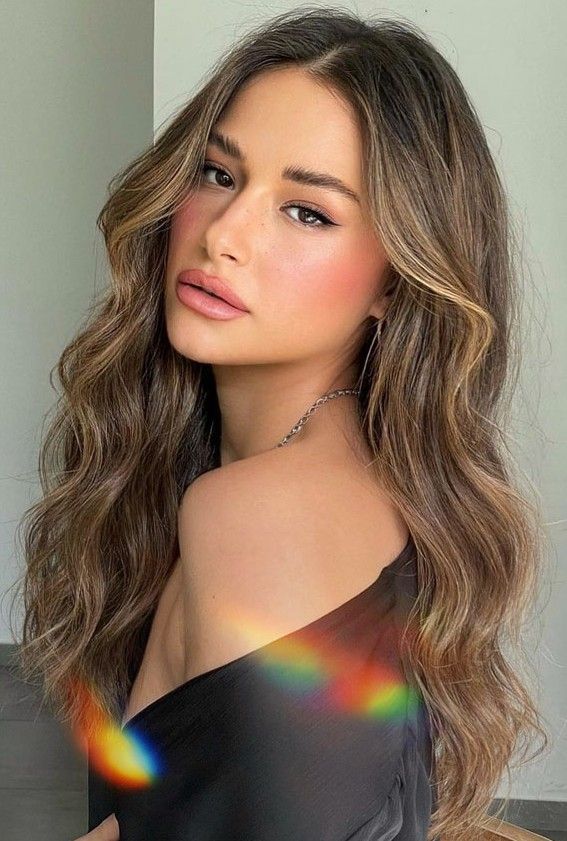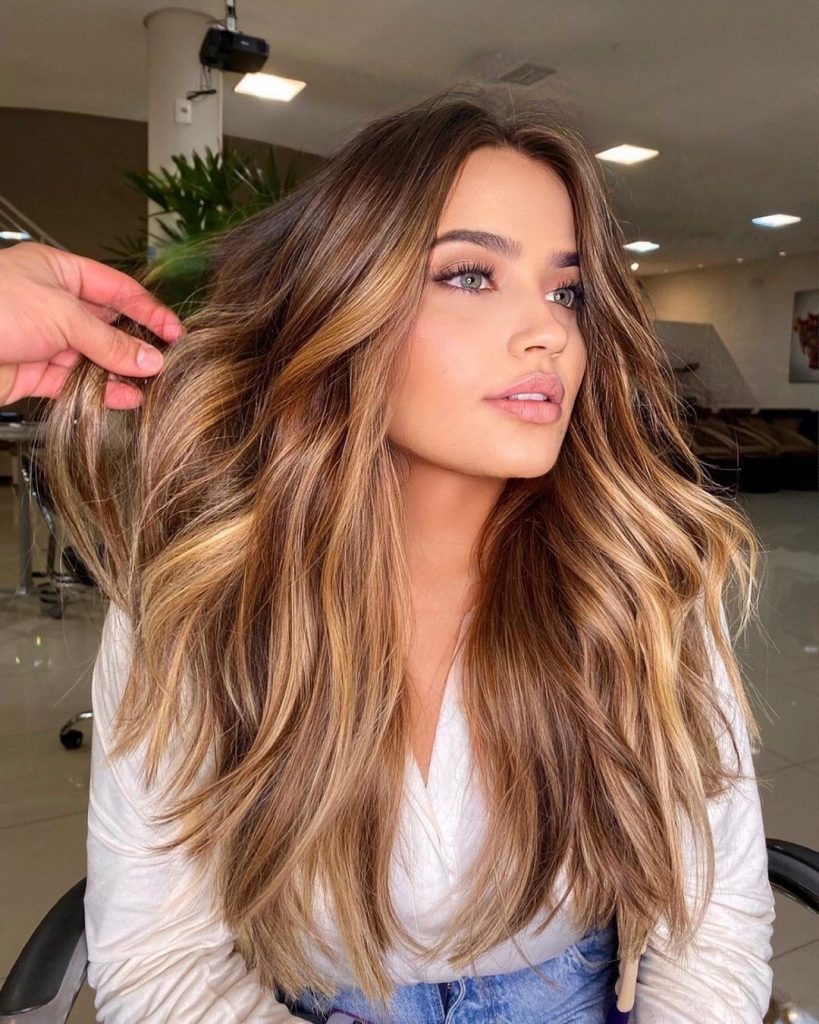 Icy Blonde Tones with Textured Layers
For those who prefer a cooler color palette, icy blonde tones are an excellent choice for fall. Shades like platinum, ash blonde, or silver can be beautifully complemented with textured layers. The layers add movement and prevent the hair from appearing flat, resulting in a chic and trendy style.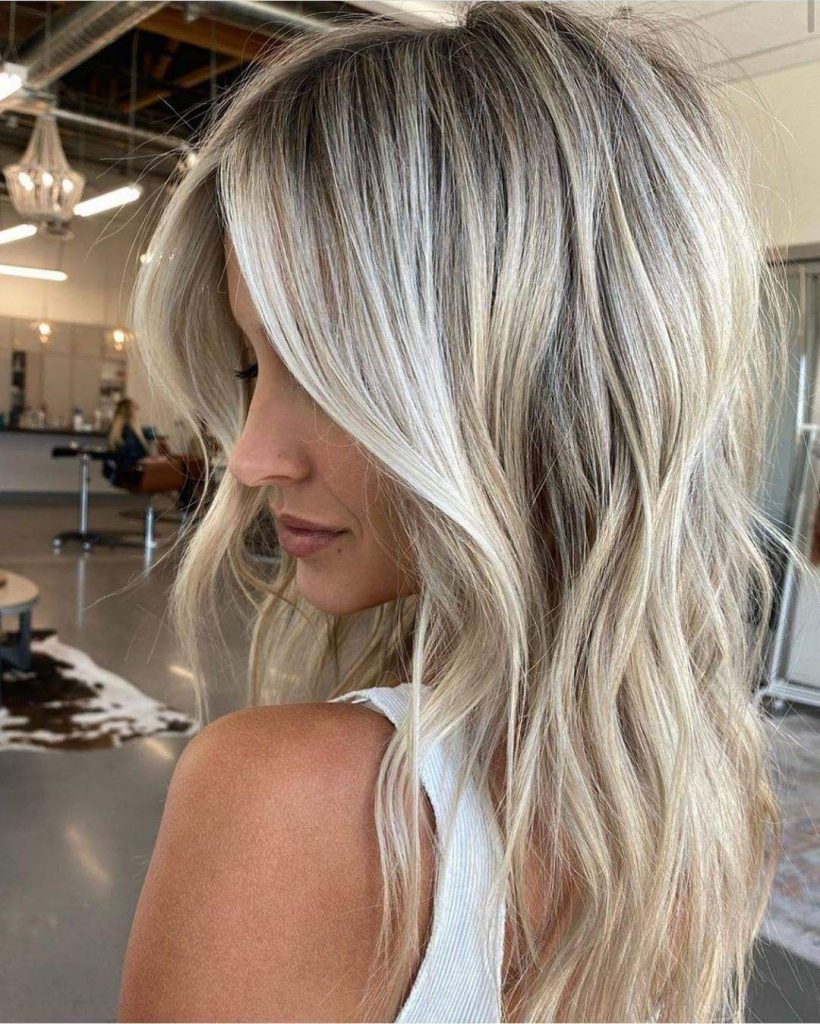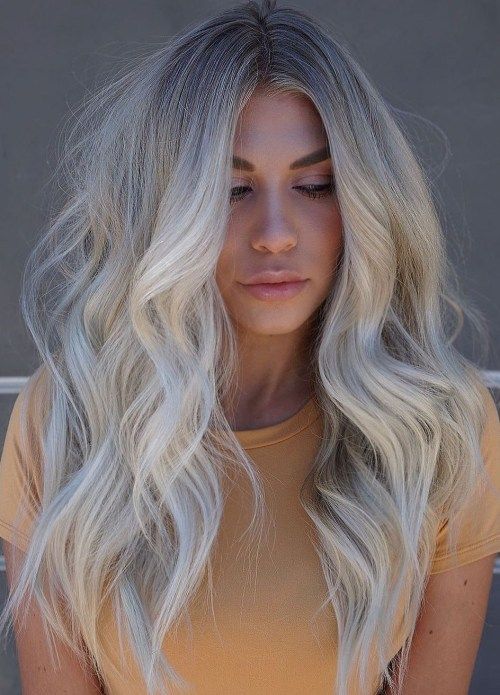 Pastel and Jewel Tones for the Bold
If you're feeling adventurous and want to make a bold statement, consider incorporating pastel or jewel-toned hues into your layered hair. Colors like lavender, rose gold, emerald, or sapphire can create a unique and eye-catching look. The layers help to showcase the different colors and add an element of playfulness to your style.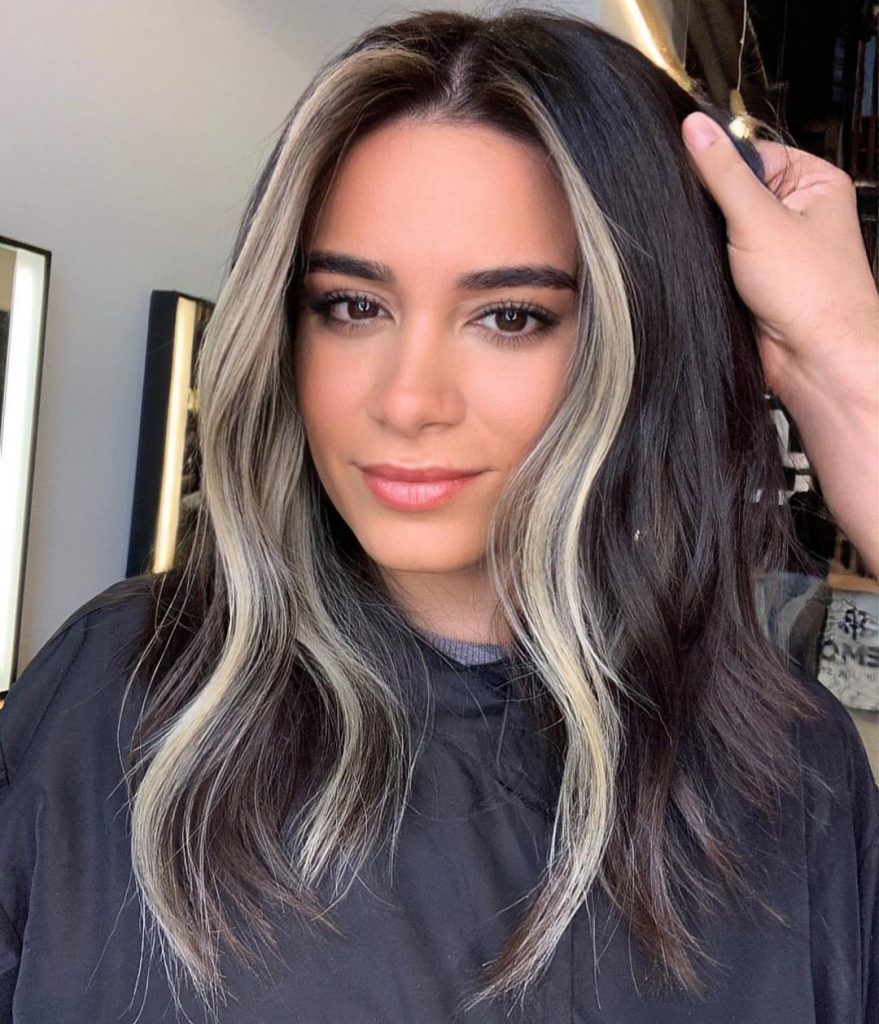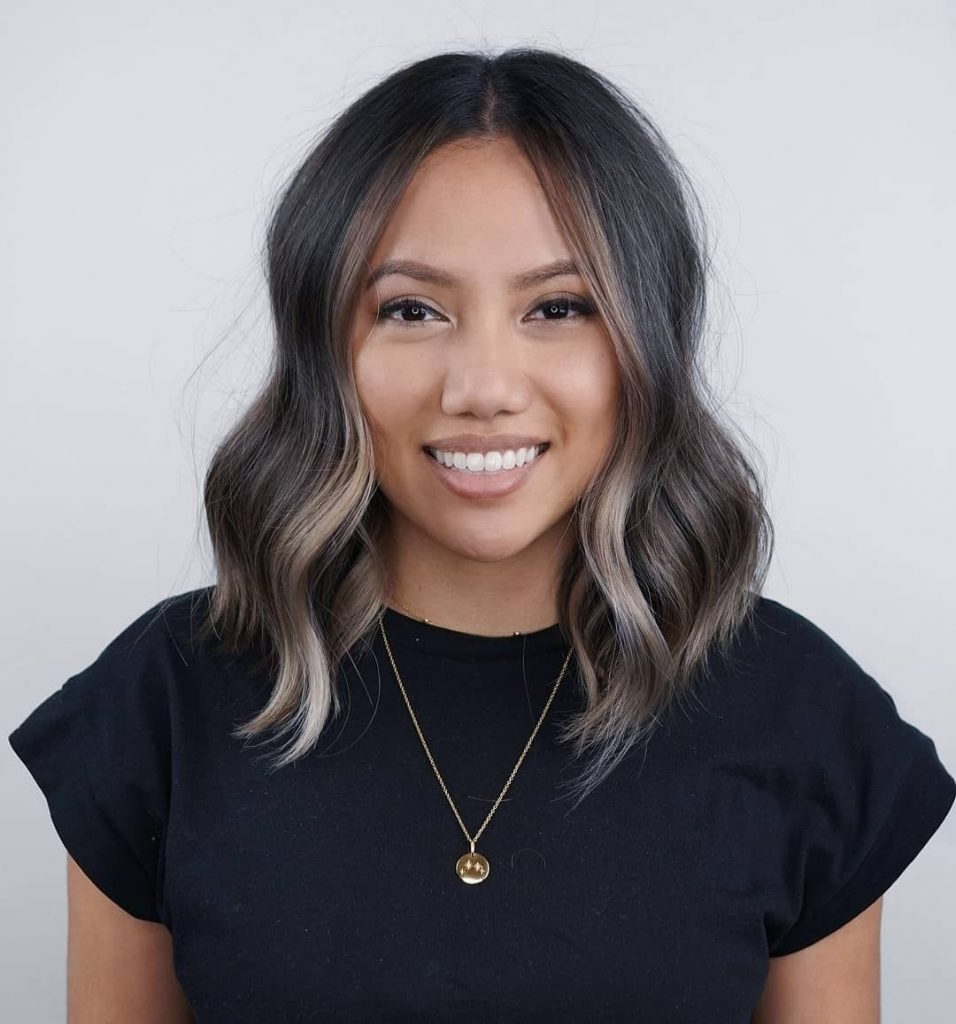 Maintenance and Care Tips
Once you've achieved your desired fall hair color with layers, it's essential to take proper care to maintain its vibrancy and health. Use color-safe shampoos and conditioners, avoid excessive heat styling, and schedule regular touch-ups with your stylist to keep your hair looking fresh and vibrant throughout the season.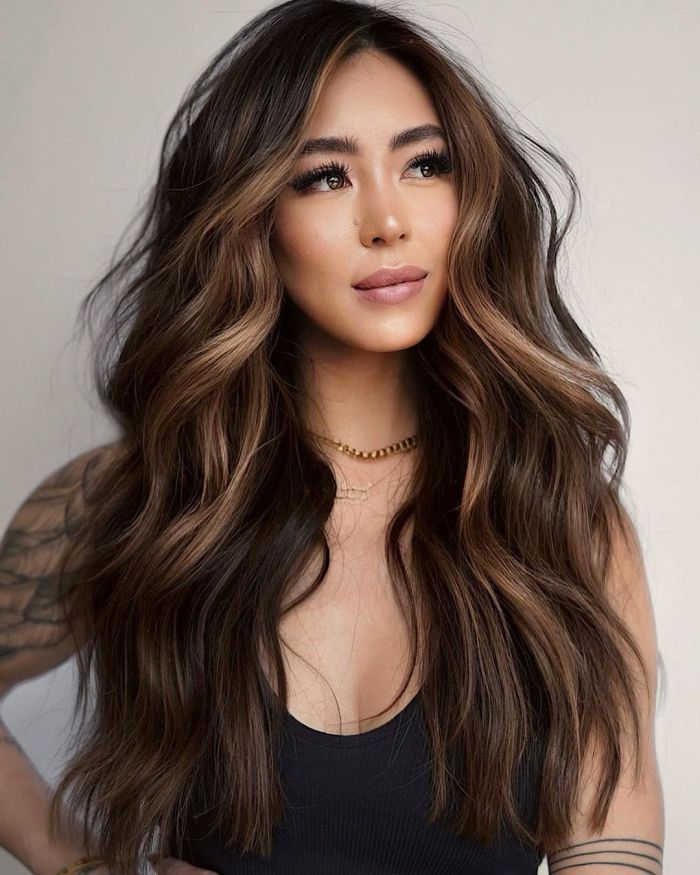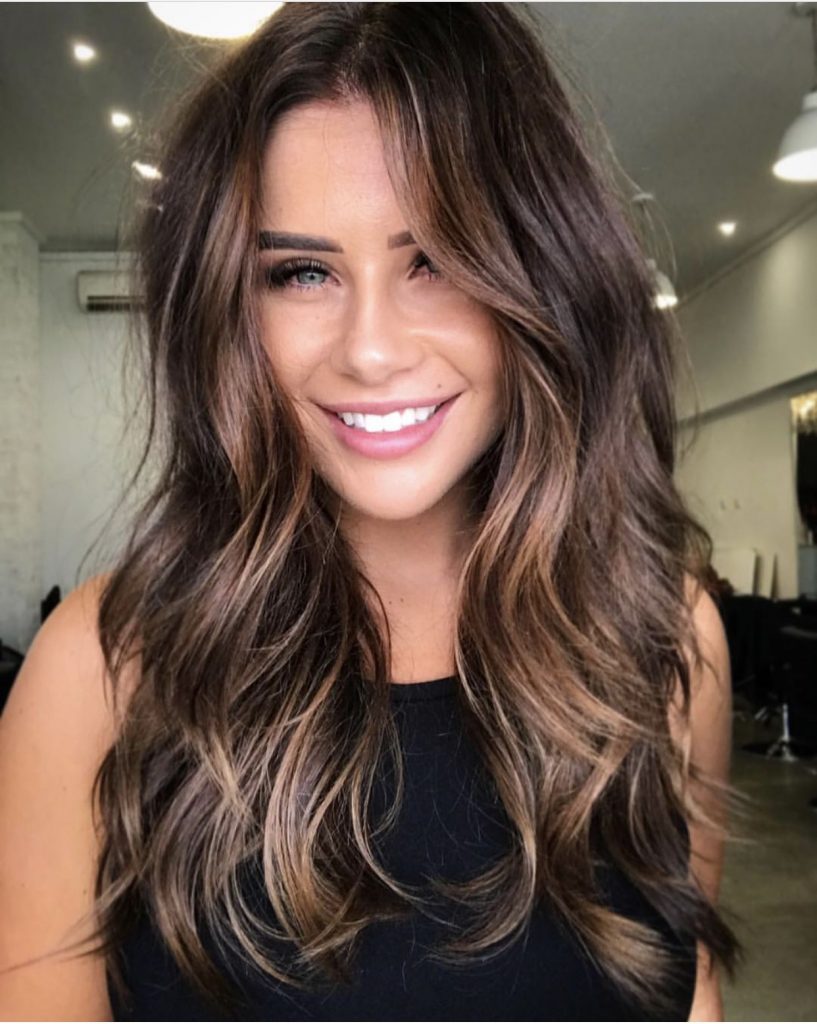 Save Pin