Hairstyles
Fall Haircuts for Chubby Face: 2023 17 Ideas
Fall is a season of change, and what better way to embrace it than with a new hairstyle? If you have a chubby face, finding the right haircut can enhance your features and bring out your natural beauty. With the right techniques and styling tricks, you can achieve a flattering and trendy look that suits your face shape perfectly.
Understanding Chubby Face Shapes
Before we delve into the best fall haircuts for chubby faces, it's important to understand the characteristics of a rounder face shape. Chubby faces typically have fuller cheeks and a rounded jawline. The aim is to create the illusion of a more elongated face by adding angles and volume to certain areas.
Hairstyles to Avoid
While there are numerous hairstyles that can complement a chubby face, there are a few styles you might want to avoid. Extremely short haircuts, such as buzz cuts or super cropped styles, can accentuate the roundness of the face. Similarly, blunt bangs that cut across the forehead can make the face appear wider. By avoiding these styles, you can focus on finding haircuts that enhance your best features.
Flattering Haircuts for Chubby Faces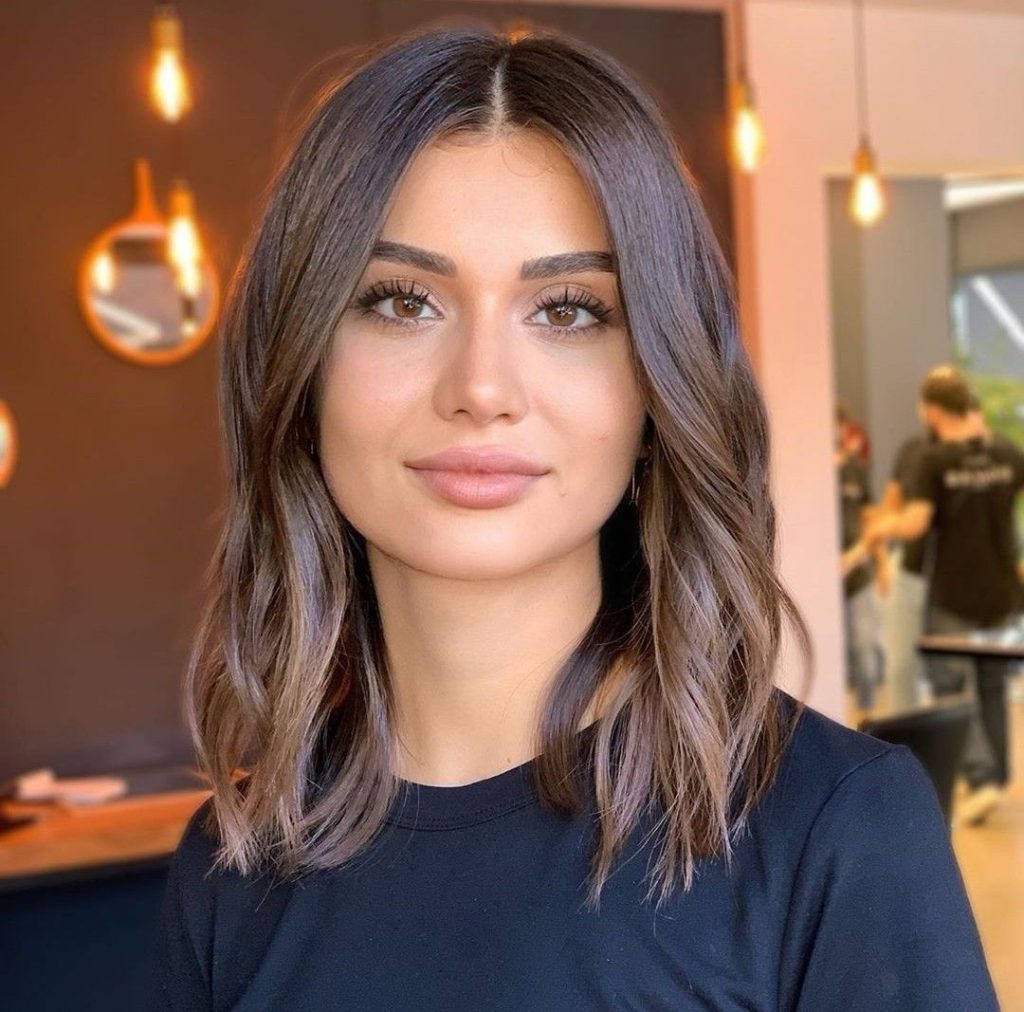 Chin-Length Bob
A chin-length bob is a versatile and stylish option for those with chubby faces. This haircut frames the face beautifully, accentuating the jawline while creating a slimming effect. Opt for a bob that hits right at the chin or slightly below to create the illusion of length.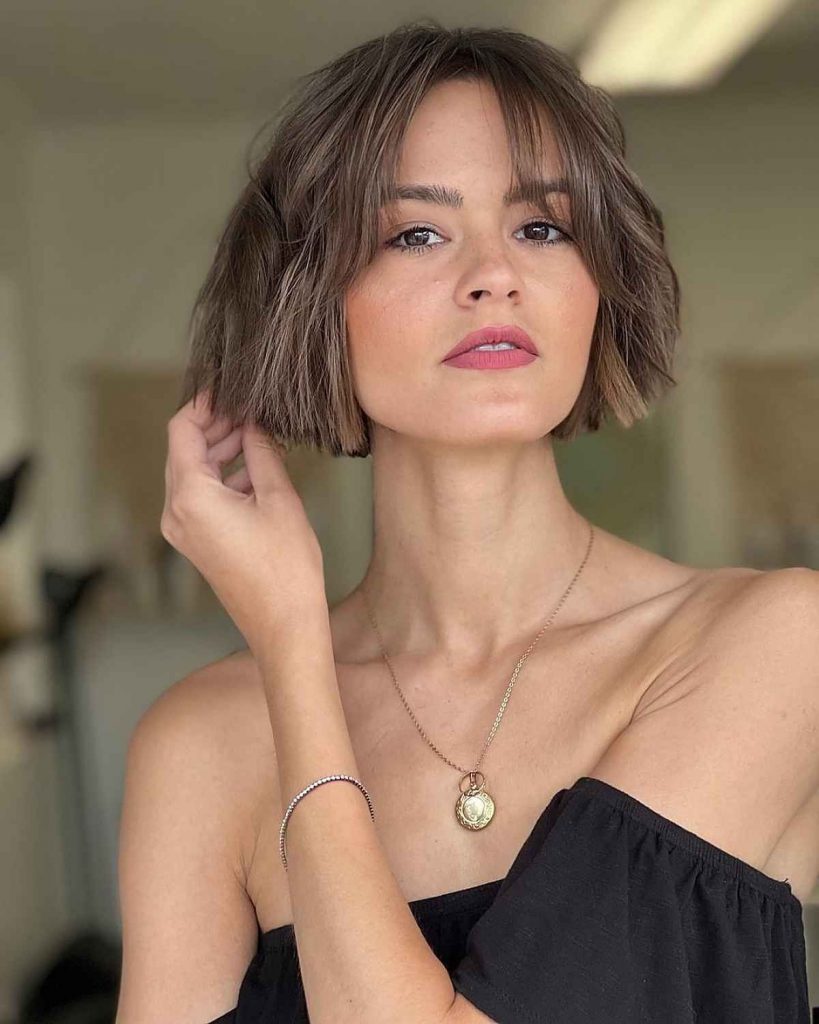 Layered Pixie Cut
If you're feeling bold and want to embrace a shorter hairstyle, a layered pixie cut can be a fantastic choice. The layers add texture and movement, while the shorter length draws attention upwards, making your face appear longer. Play with different lengths and textures to find the perfect pixie cut that suits your personal style.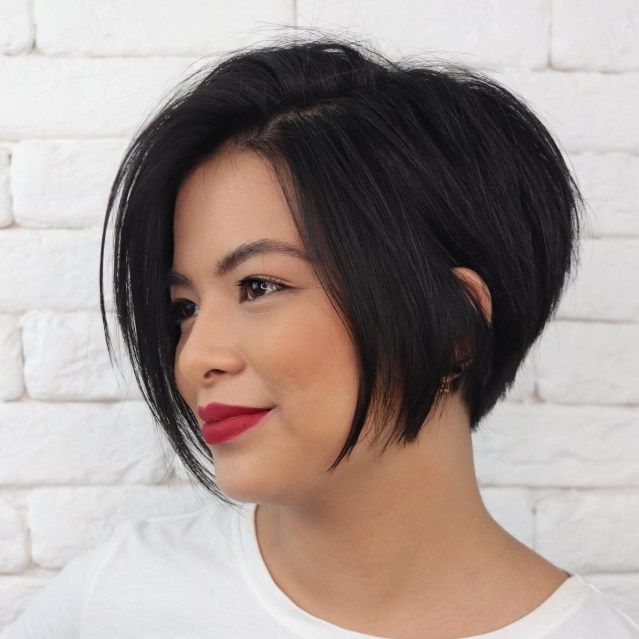 Side-Swept Bangs
Side-swept bangs are a wonderful addition to any haircut for a chubby face. By creating an asymmetrical line across the forehead, they add a touch of sophistication and create angles that flatter rounder face shapes. Choose a length and thickness that suits your preferences and complements your overall hairstyle.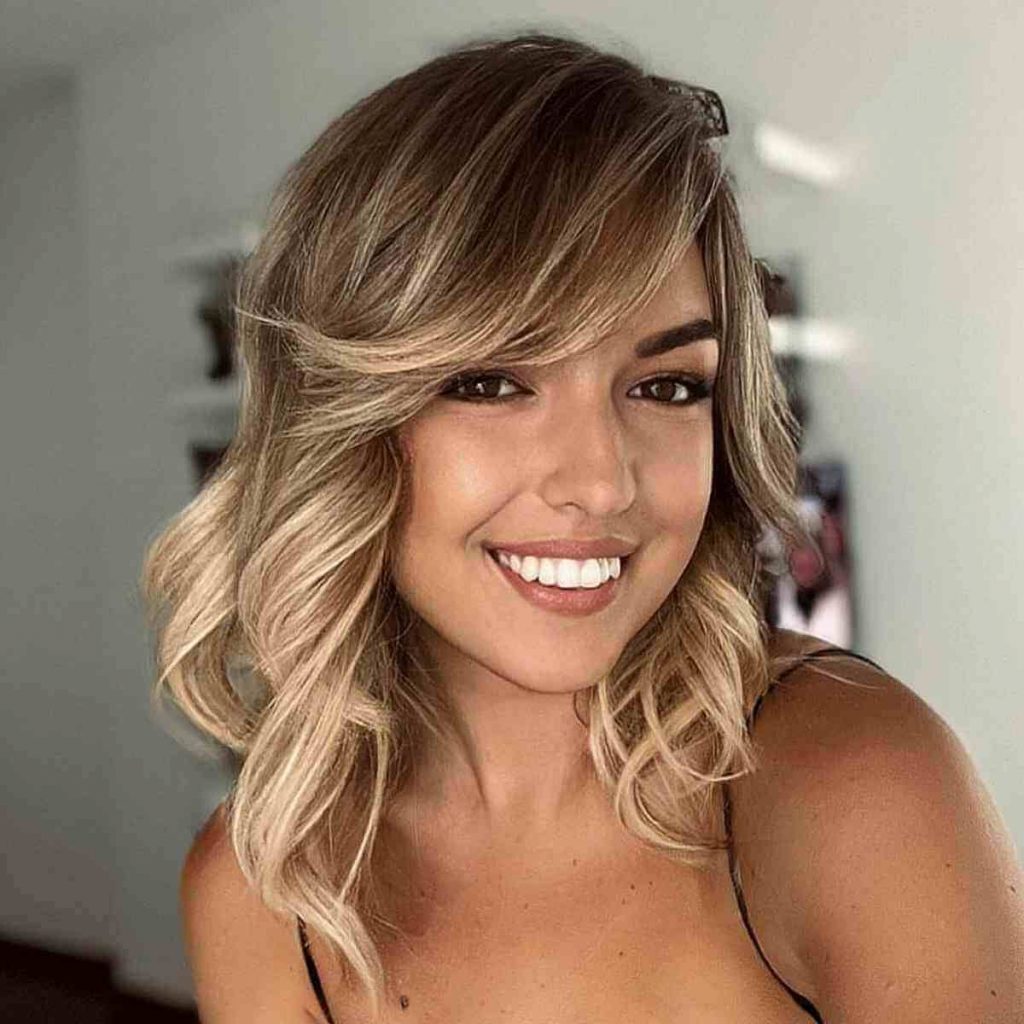 Long Layers
Long layers are a great option for those who prefer to keep their hair on the longer side. By adding layers throughout your hair, you create movement and dimension that draws attention away from the roundness of your face. This style works well with various hair textures, from straight to curly.
Textured Shag
The textured shag haircut has been making a comeback, and it's an excellent choice for individuals with chubby faces. This haircut adds volume and texture, creating an effortlessly chic and edgy look. The shag works particularly well with wavy or curly hair, but it can also be adapted for straight hair.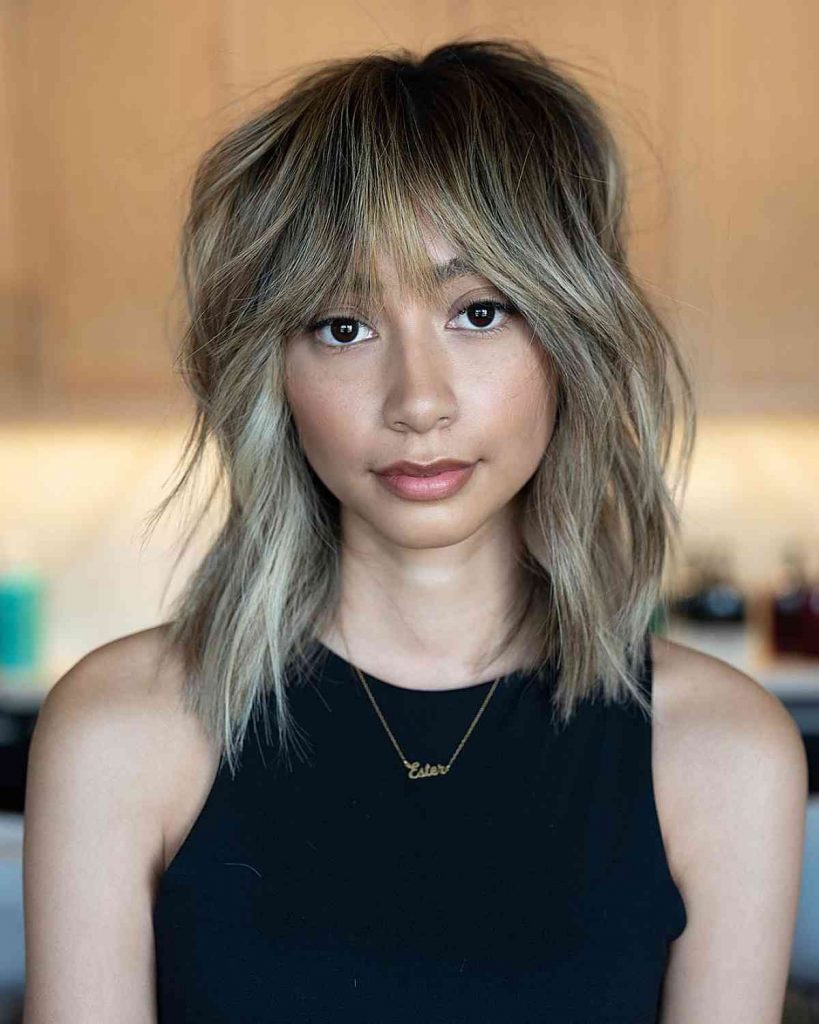 Asymmetrical Lob
An asymmetrical lob, or long bob, is a trendy and fashionable option that can beautifully complement a rounder face shape. By having one side longer than the other, this haircut adds an element of asymmetry that helps elongate the face. Style it with loose waves or sleek straightness for a modern and sophisticated look.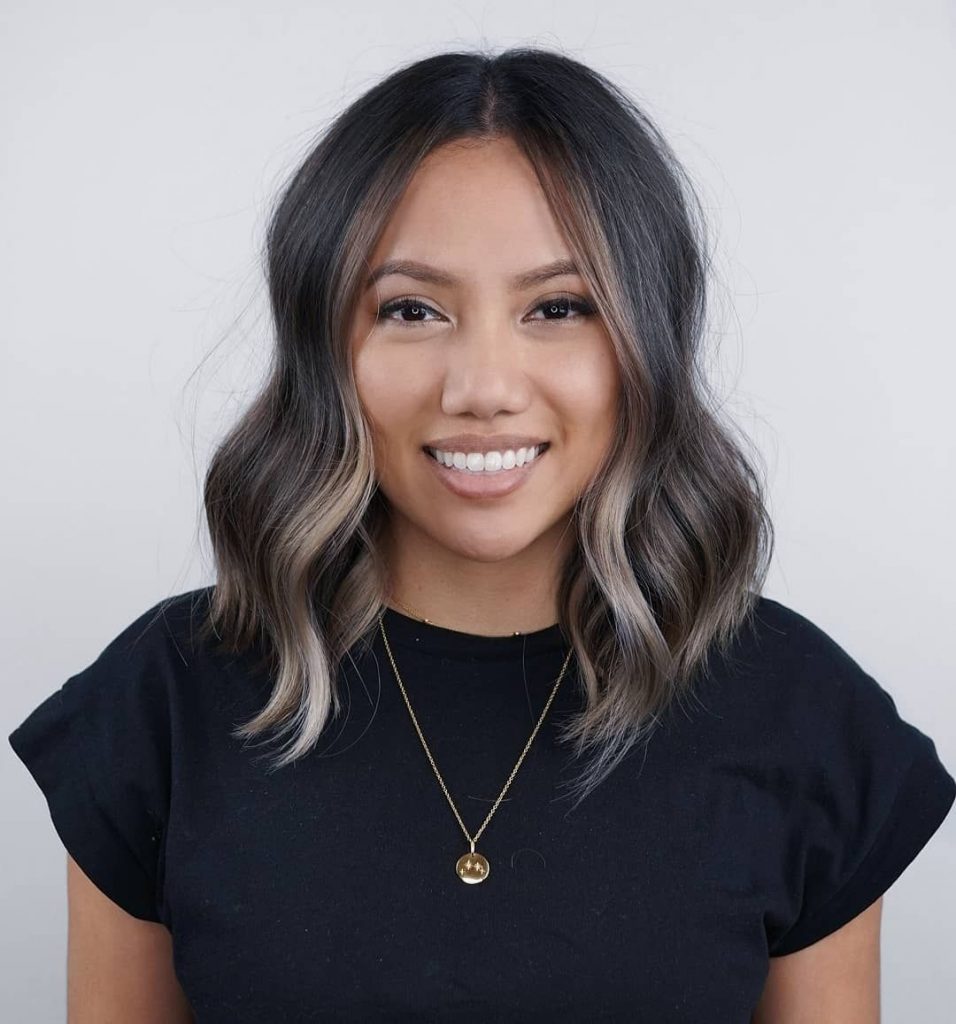 Wavy Bob
A wavy bob is a classic and timeless haircut that works wonders for chubby faces. The soft waves add texture and movement, creating a more elongated appearance. Play with different curling techniques and products to achieve your desired level of waves.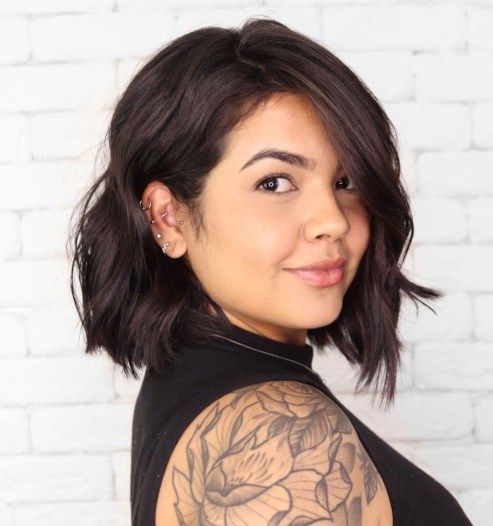 Curtain Bangs
Curtain bangs are a versatile and flattering choice for individuals with chubby faces. This style features longer bangs that are parted in the middle, framing the face elegantly. The parted bangs create an illusion of length and draw attention away from the roundness of the face.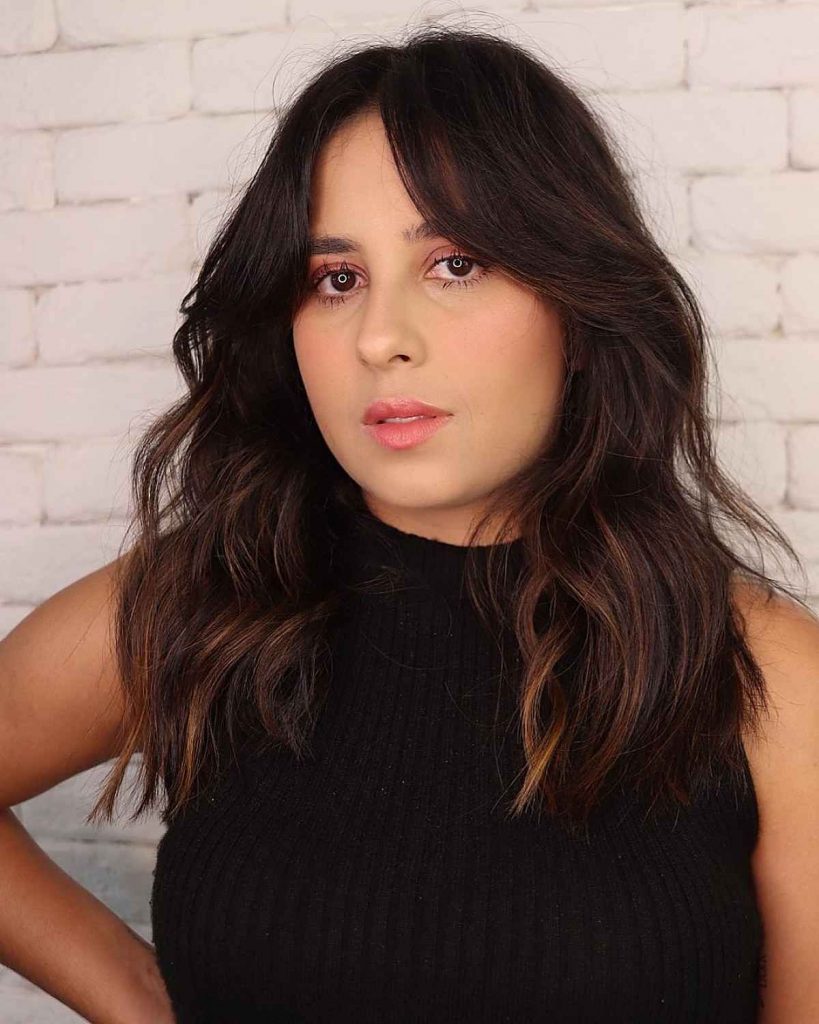 Wispy Fringe
A wispy fringe is a delicate and feminine choice that adds a touch of sophistication to any haircut. The light, airy bangs soften the face and create a flattering frame around the eyes. This style works well with various hair lengths and can be tailored to suit your personal preferences.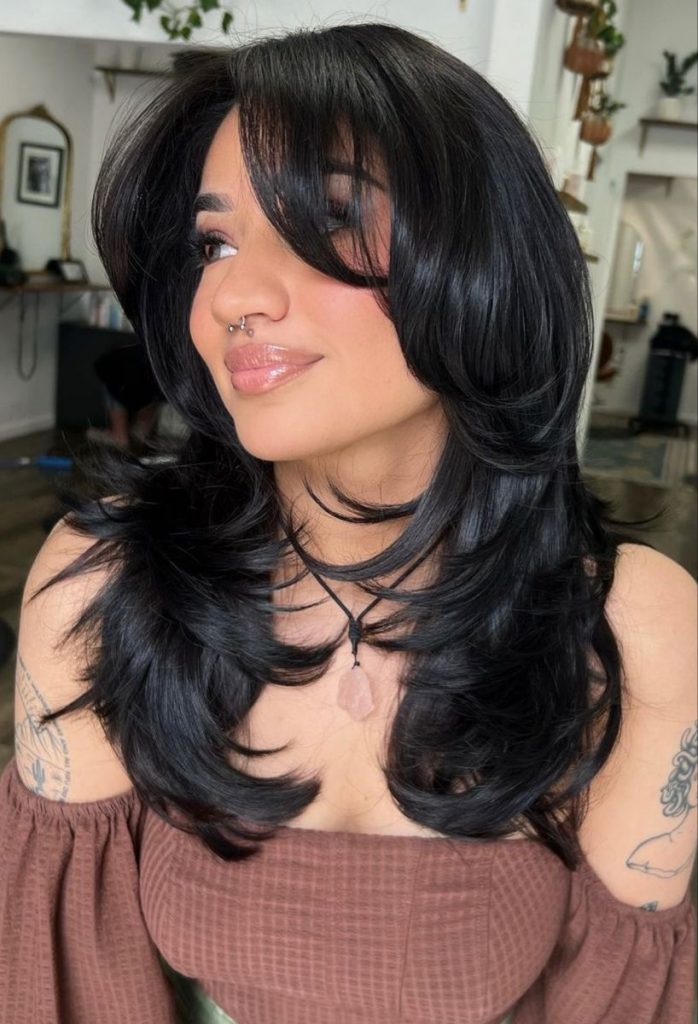 Voluminous Curls
If you have naturally curly hair, embrace your curls and let them shine! Voluminous curls create a visually appealing balance with a rounder face shape. Enhance your curls with suitable products and techniques to achieve a stunning and voluminous look.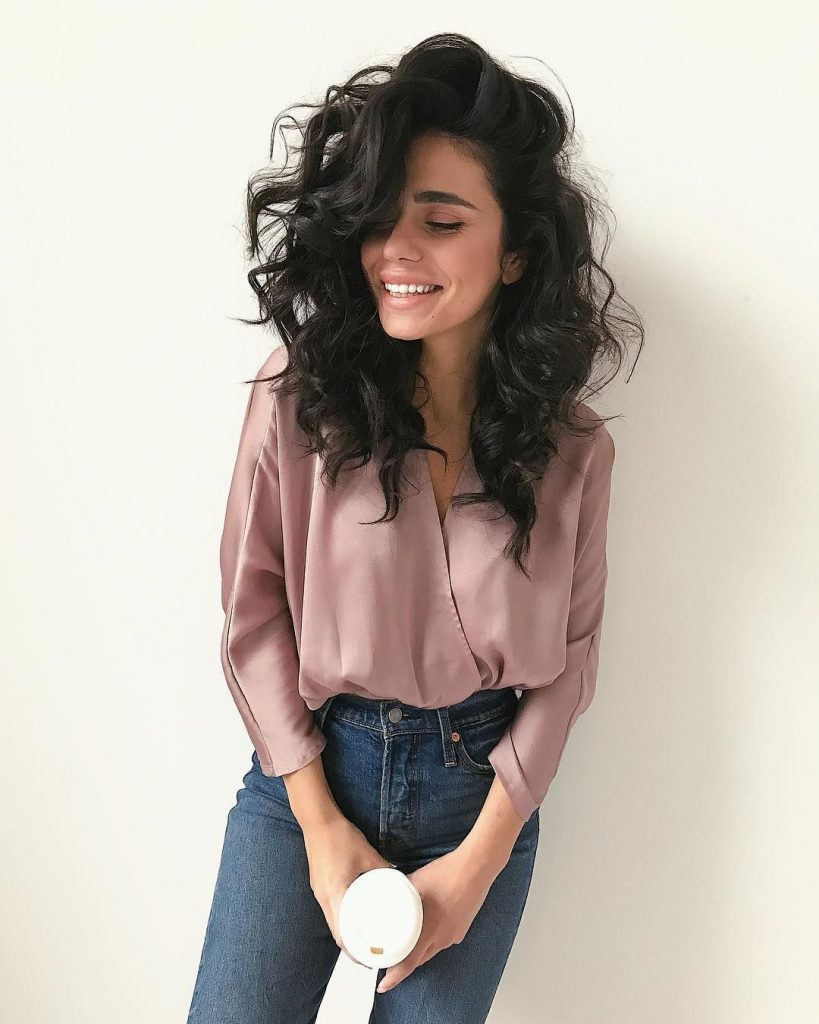 Shoulder-Length Blunt Cut
A shoulder-length blunt cut is a sleek and modern option that suits a variety of face shapes, including chubby faces. The clean, straight lines of this haircut help create the illusion of length, making your face appear slimmer and more defined. Style it with a middle part or add waves for added texture.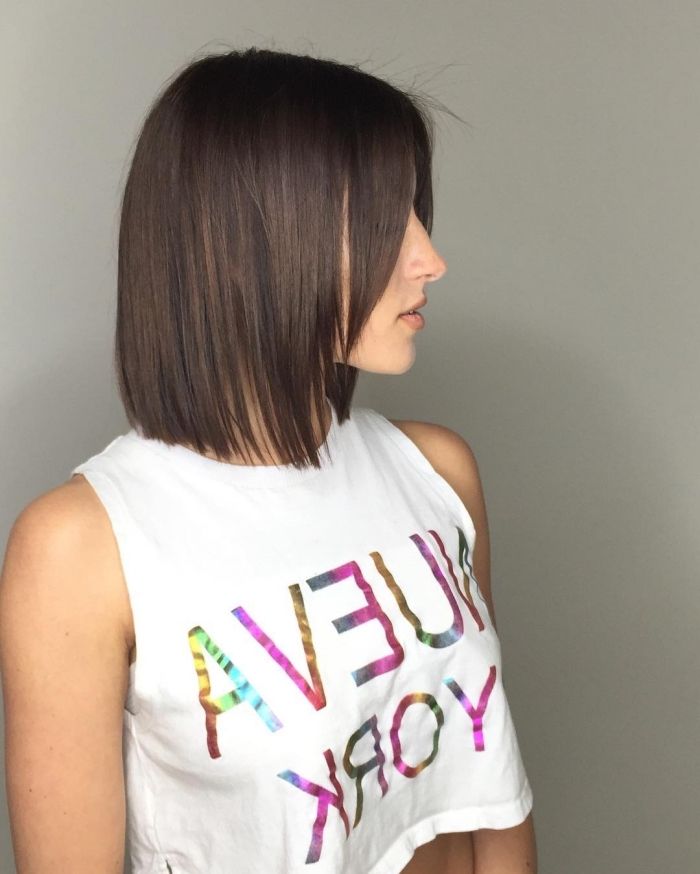 Sleek High Ponytail
For a quick and easy hairstyle that elongates your face, opt for a sleek high ponytail. Pulling your hair up and away from your face creates a vertical line, which visually lengthens your face. Smooth out any bumps or flyaways for a polished look.
Half-Up Top Knot
The half-up top knot is a trendy and playful hairstyle that suits rounder face shapes. By gathering the top half of your hair into a bun, you create height and volume at the crown, making your face appear longer. This style is perfect for casual outings or days when you want to add a touch of effortless chic to your look.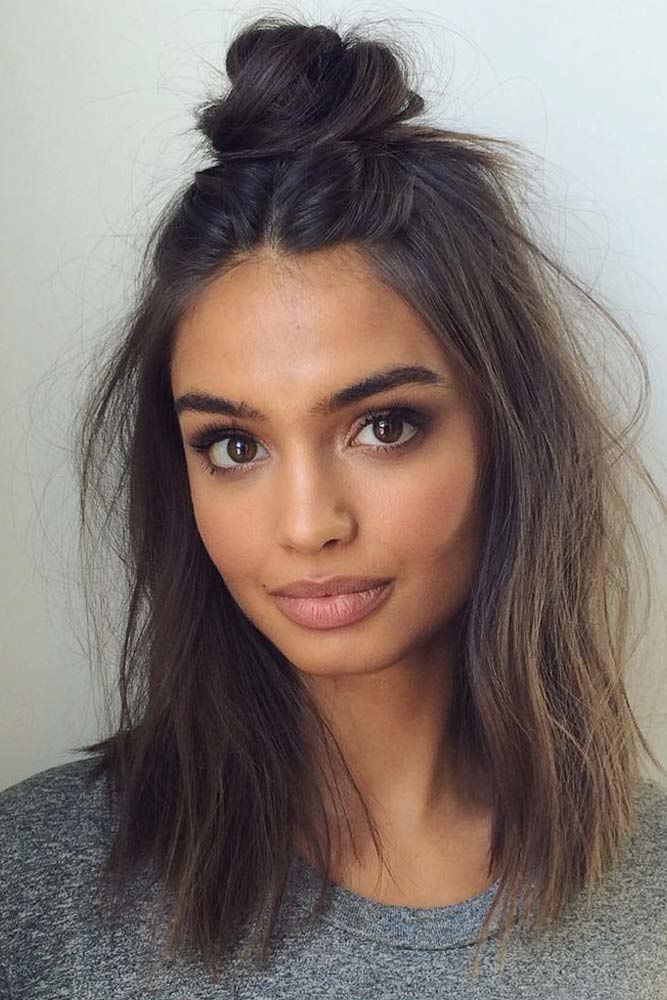 Deep Side Part
A deep side part is a simple yet effective styling trick to create the illusion of a slimmer face. By parting your hair deeply on one side, you add asymmetry and angles that draw attention away from the roundness. Experiment with different side parts to find the most flattering look for your face shape.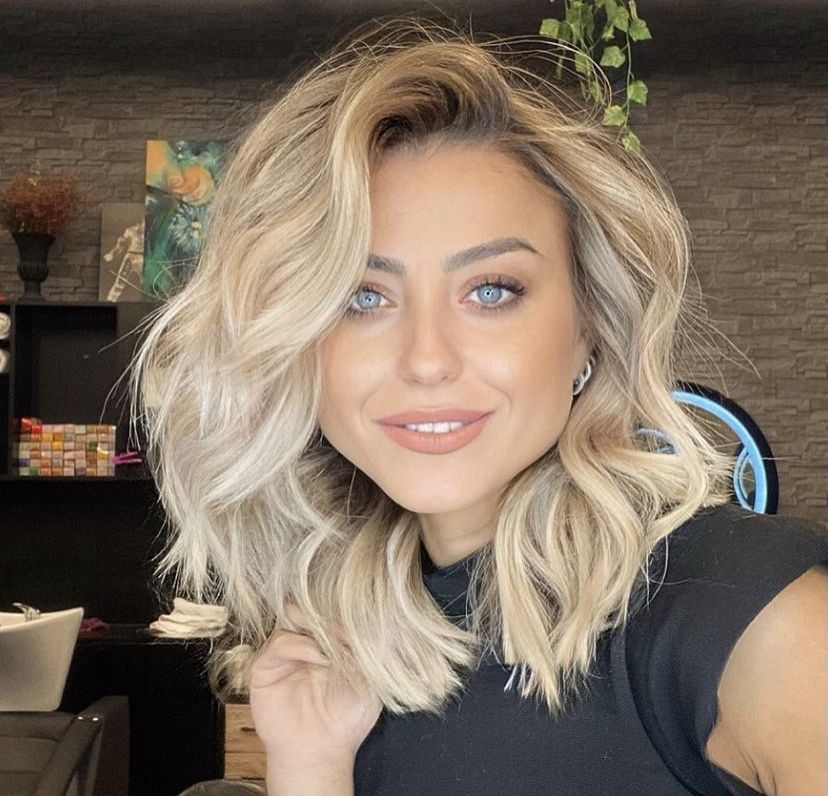 Save Pin