Hairstyles
Fall Haircuts for Women Over 50 18 Ideas
As autumn approaches, it's the perfect time to revamp your hairstyle and embrace the beauty of the season. Women over 50 have a wide array of stylish and trendy haircut options to choose from that not only complement their features but also exude confidence and elegance. In this article, we will explore fifteen fabulous fall haircut ideas for women over 50, providing inspiration and guidance for your next salon appointment.
Embrace the Bob
The classic bob is timeless and versatile, making it an excellent choice for women over 50. Opt for a sleek, chin-length bob that frames your face elegantly, giving you a youthful and chic appearance.
Textured Pixie Cut
A pixie cut with textured layers can add volume and dimension to your hair while requiring minimal maintenance. It's a bold and modern choice that can make you feel rejuvenated and stylish.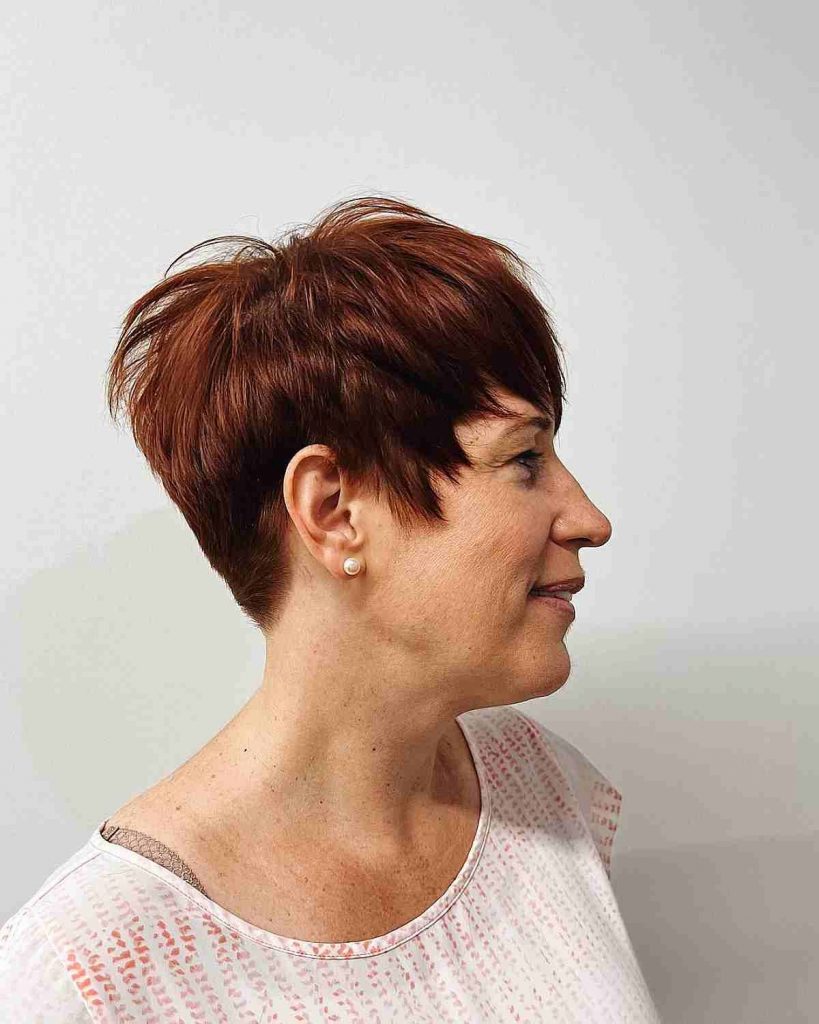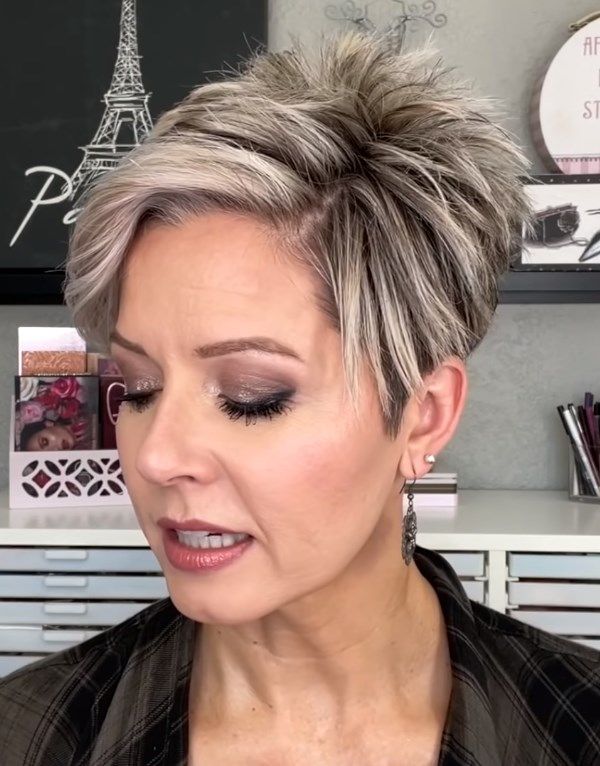 Shoulder-Length Waves
Shoulder-length waves offer a soft and romantic look that flatters mature faces. These gentle waves can be achieved with a curling iron or hot rollers, giving your hair a relaxed and effortless charm.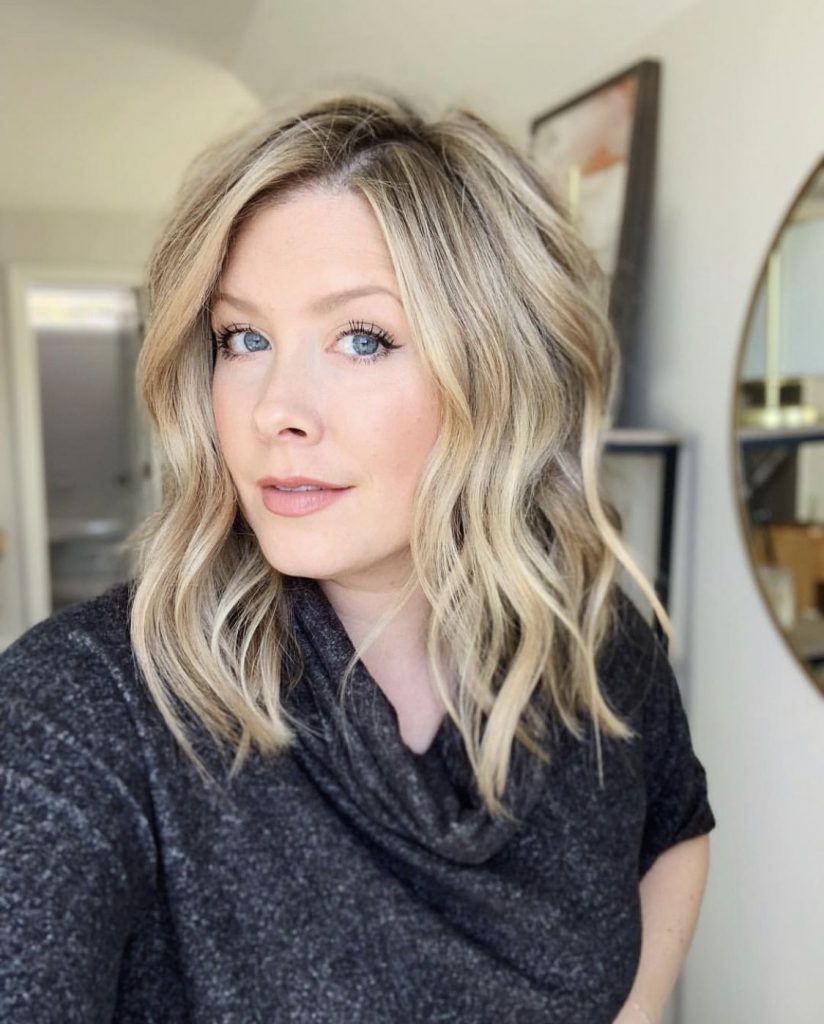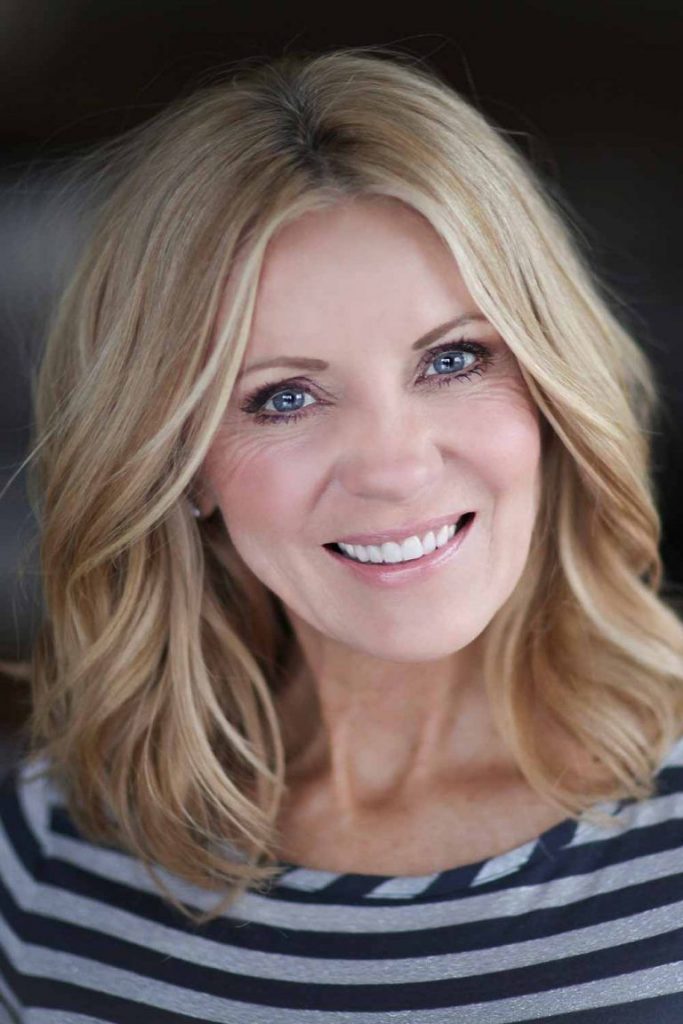 Layered Shaggy Cut
The layered shaggy cut brings a playful and youthful vibe to your appearance. With its multi-length layers, this cut adds movement and volume, making it perfect for those with thinning hair.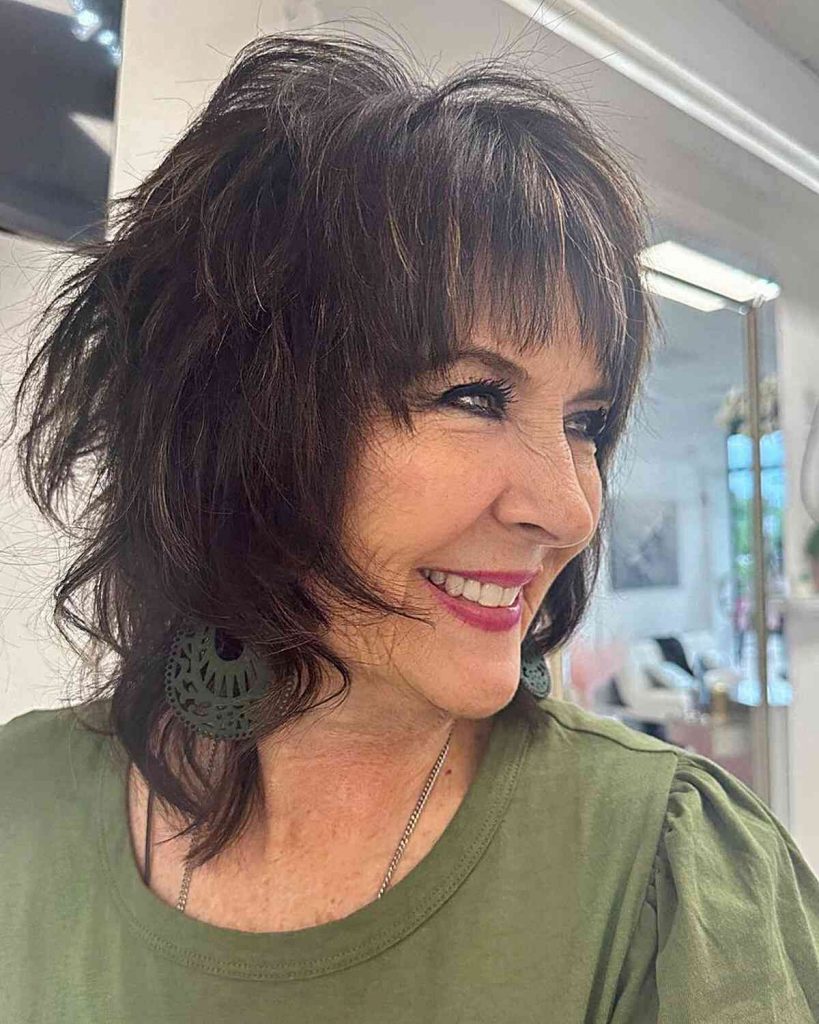 Soft Bangs
Soft, wispy bangs can soften facial features and add a touch of allure to your hairstyle. Whether paired with a short or long cut, they can be a flattering addition to any look.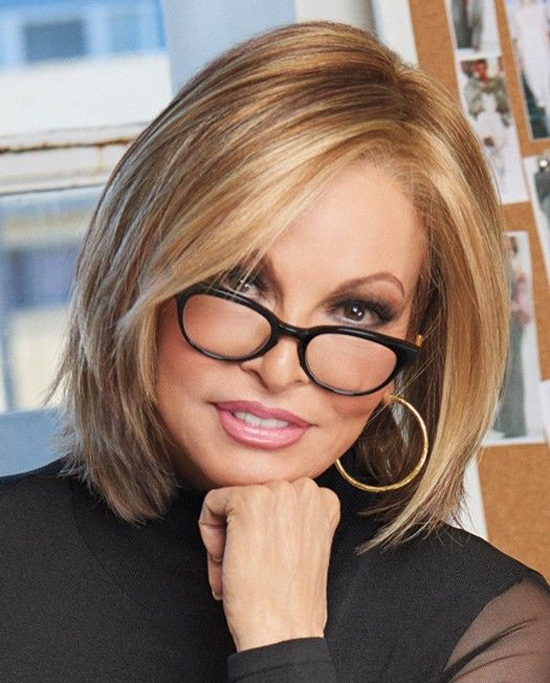 Silver Fox Pixie
Embrace your natural gray or silver hair and go for a silver fox pixie cut. This bold and confident style celebrates the beauty of aging gracefully while keeping you looking fierce and trendy.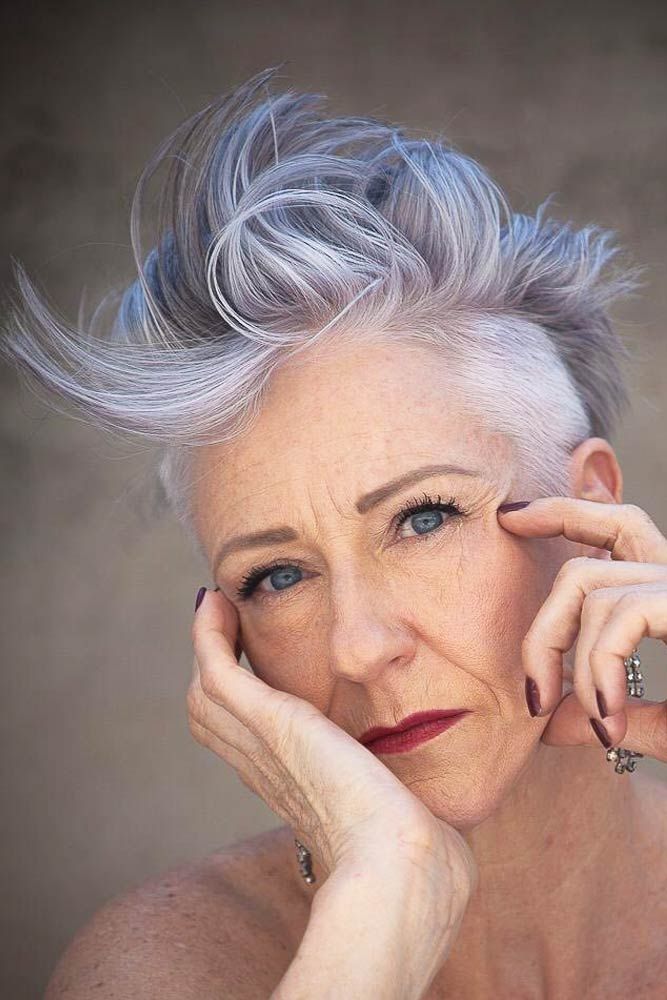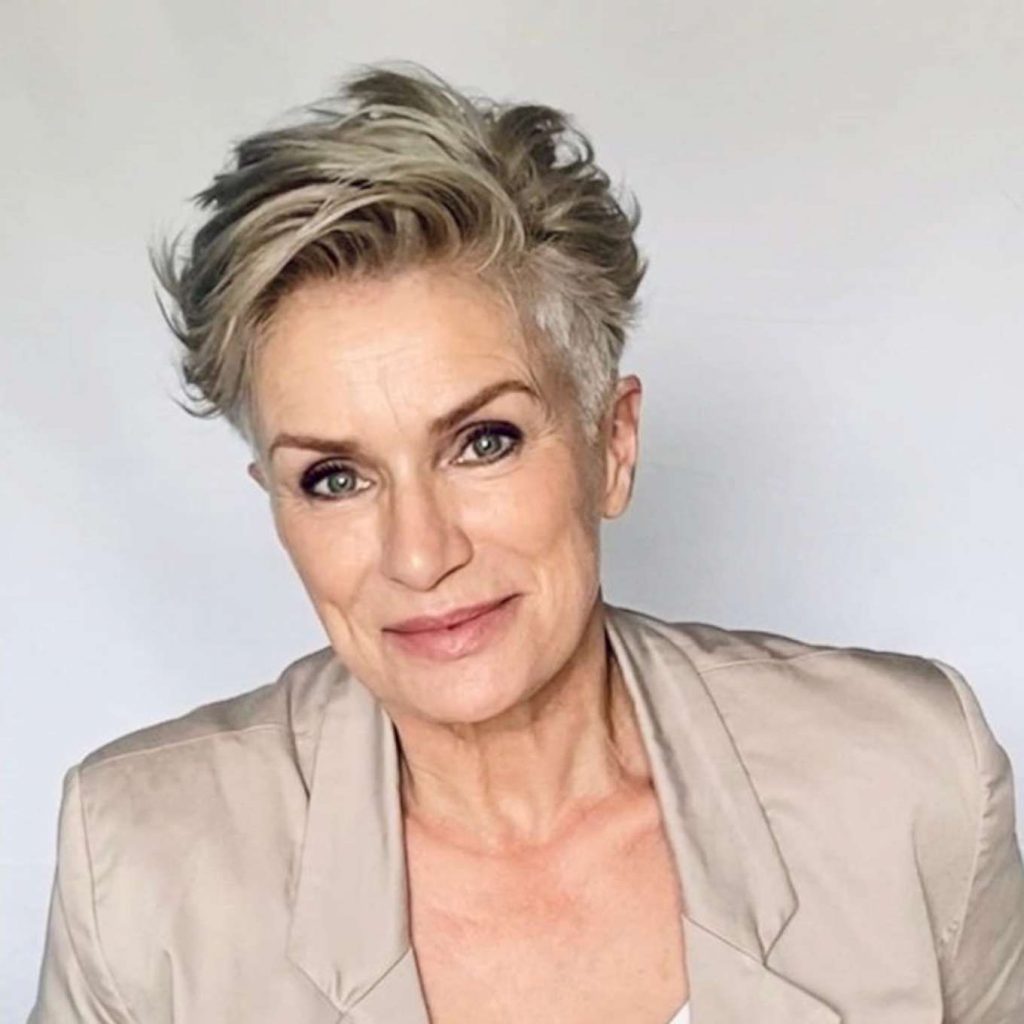 Blunt Cut with Side Swept Bangs
A blunt cut with side-swept bangs is a chic and sophisticated choice for mature women. The combination of a sharp cut and the flattering bangs creates a youthful and elegant look.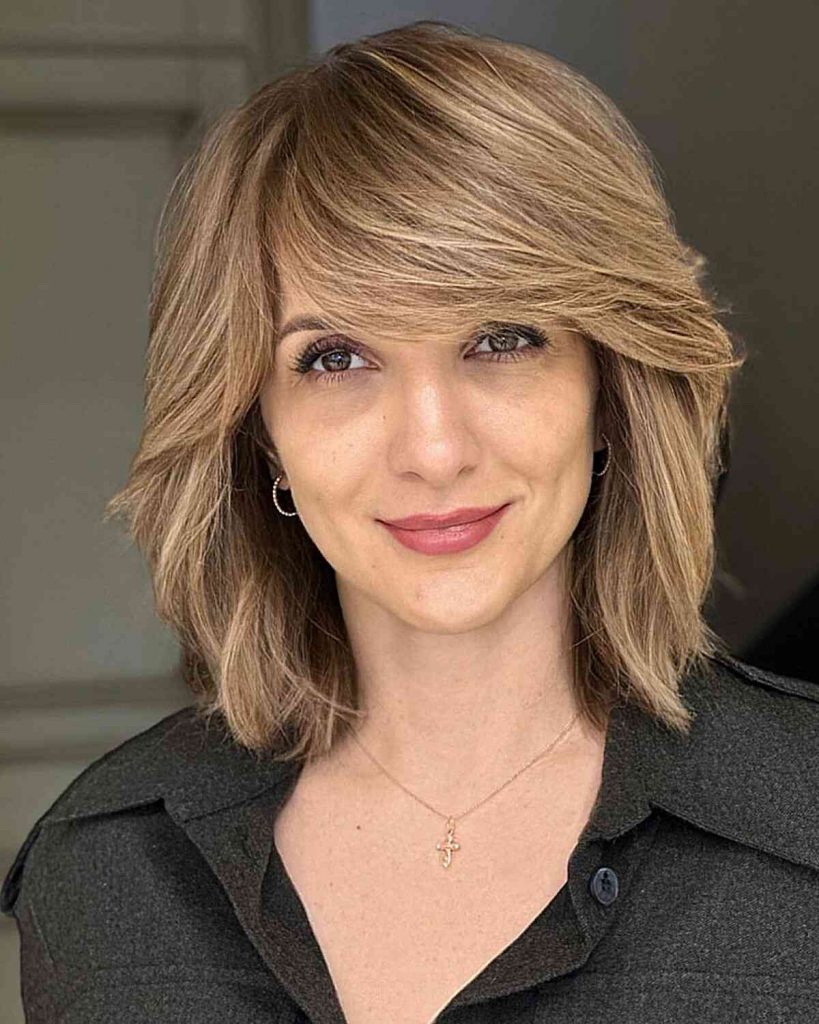 Curly Bob
For women with curly hair, a curly bob is a fantastic option. Embrace your natural texture and opt for a layered bob that accentuates your curls, giving you a fun and playful appearance.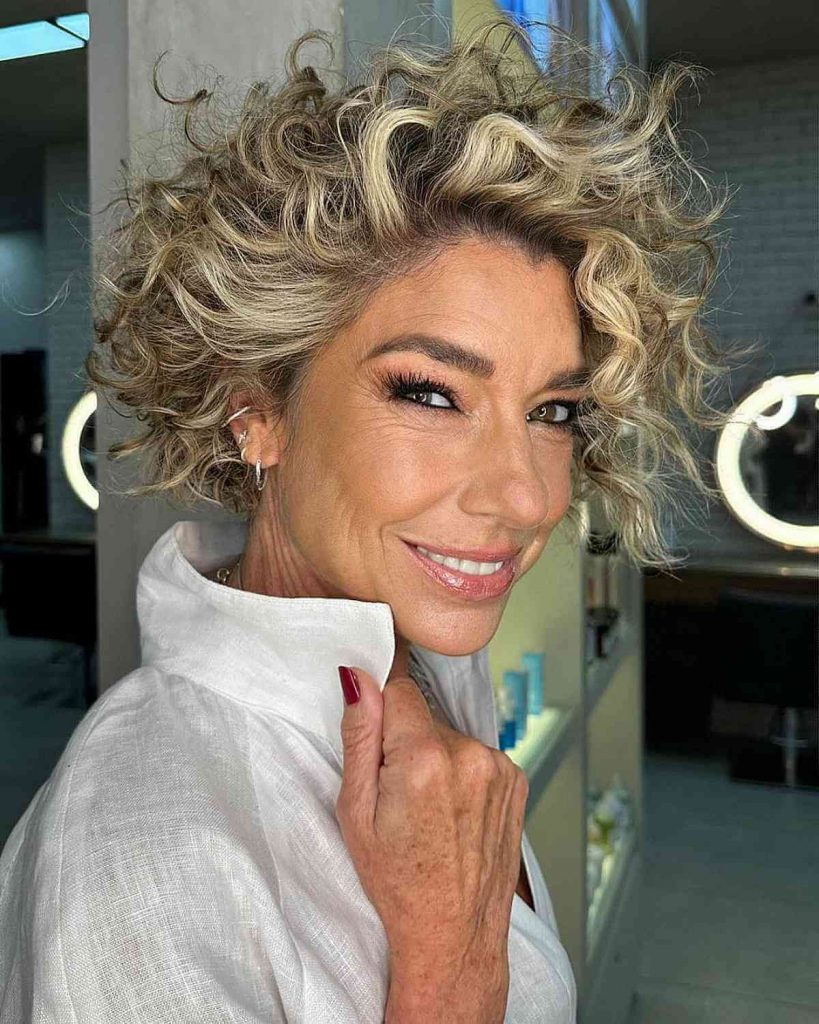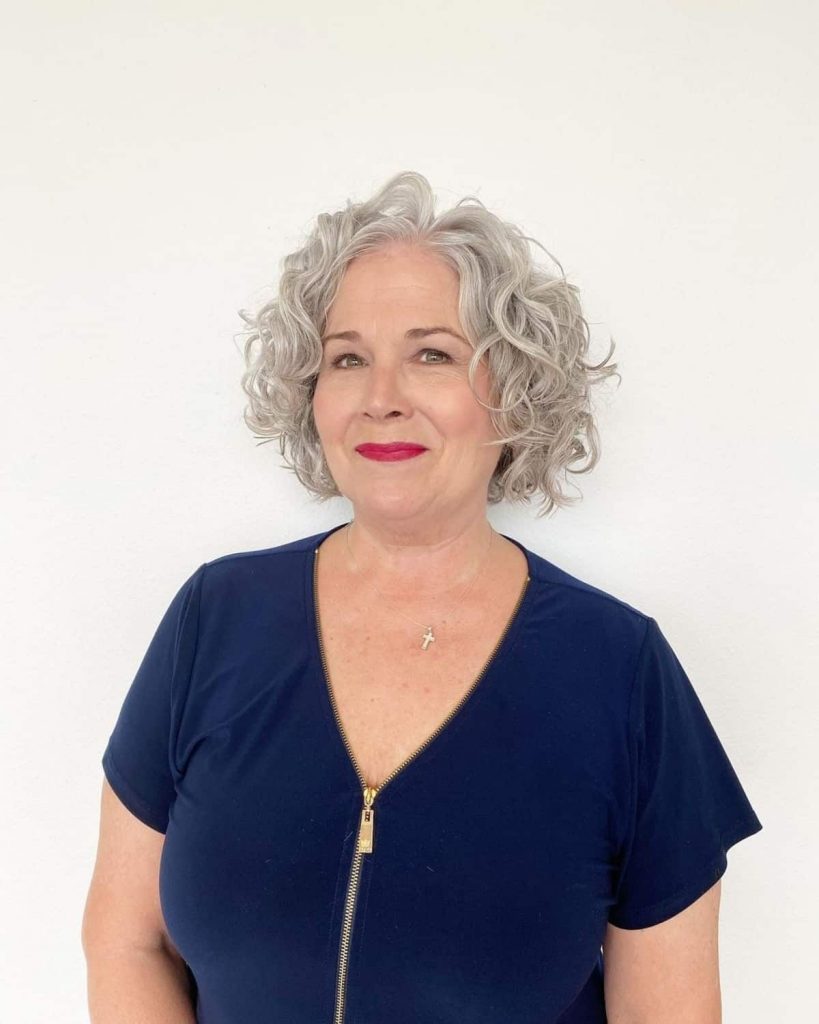 Wispy Layered Pixie
The wispy layered pixie is a delightful blend of femininity and boldness. The wispy layers add softness to the cut, making it an ideal choice for women who want a graceful yet daring look.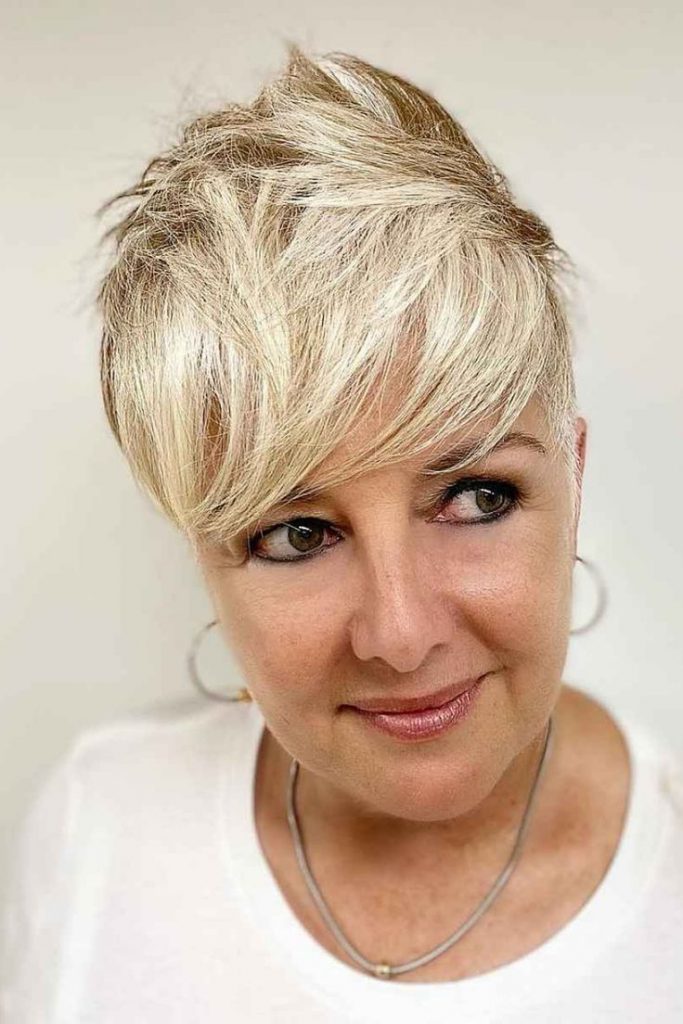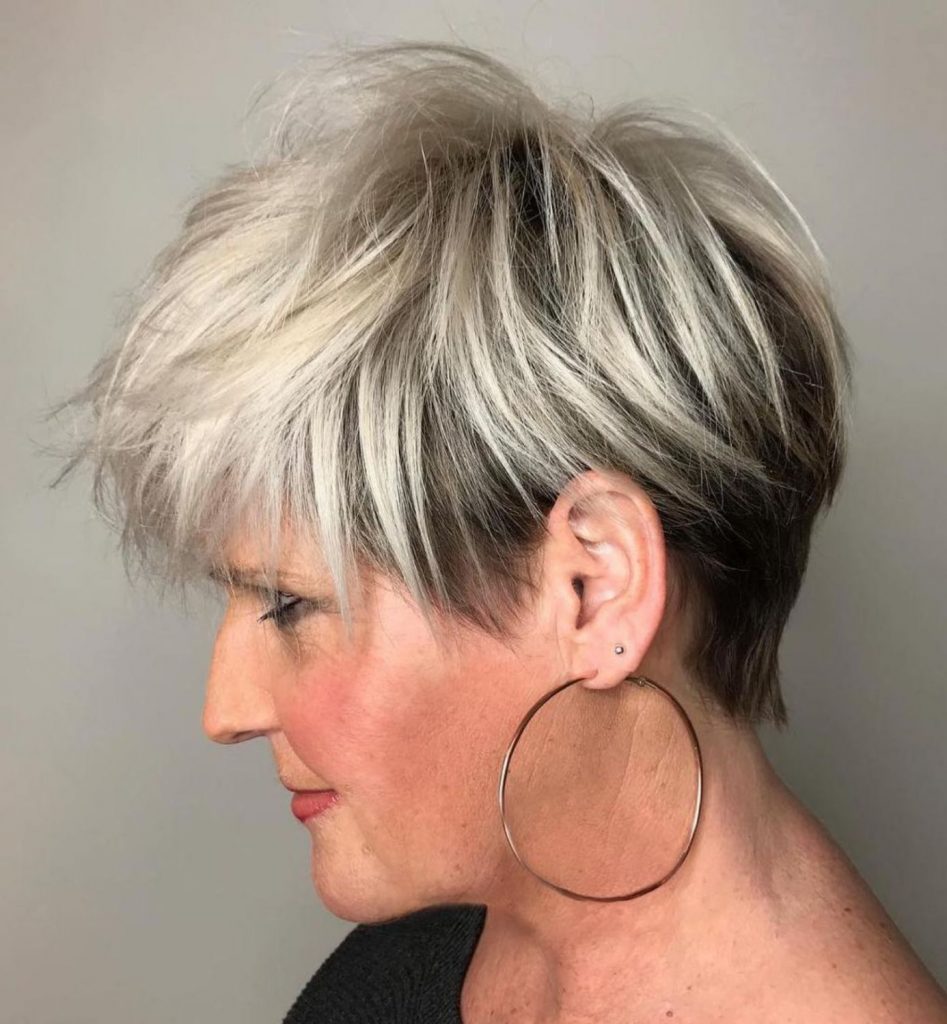 Save Pin