Hairstyles
Fall Hairstyle 2023 15 Ideas: Stay on Trend with the Latest Looks
Fall is a season of change, and what better way to welcome it than by refreshing your hairstyle? With the arrival of fall 2023, it's time to bid farewell to the breezy summer looks and embrace hairstyles that capture the essence of this beautiful season. From warm, earthy tones to elegant updos, we've compiled a list of the trendiest fall hairstyle ideas to inspire your next transformation.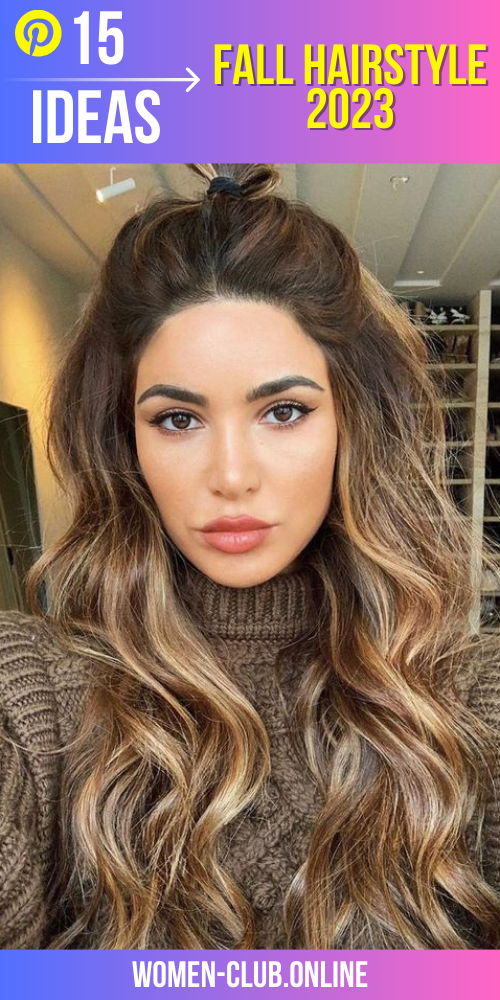 Warm Tones for Autumn
As the leaves change color, why not let your hair follow suit? Warm tones such as caramel, chestnut, and auburn are perfect for fall. These hues add richness and depth to your hair, complementing the cozy atmosphere of the season. Whether you choose to go for a full hair color change or opt for subtle highlights, warm tones will undoubtedly give you a head-turning look.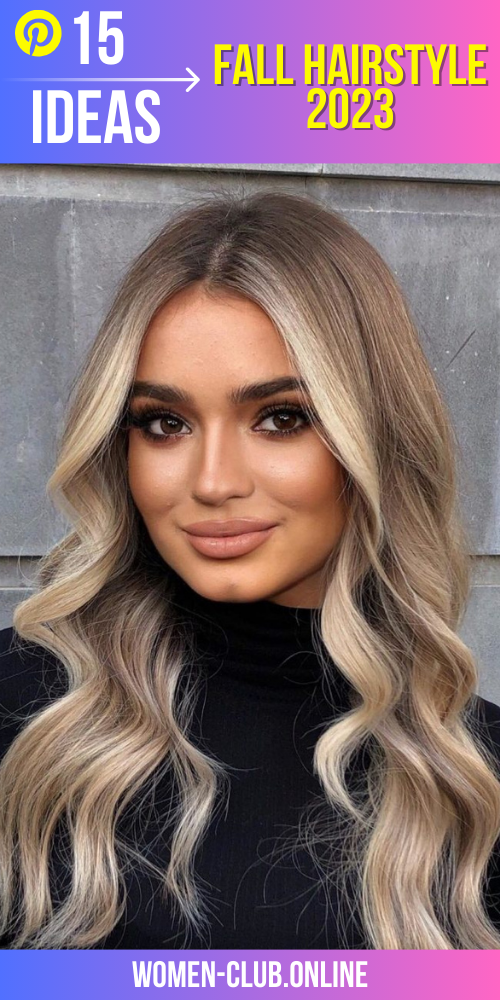 Short and Sweet
Short hair can be just as versatile as long locks when it comes to fall hairstyles. A stylish bob or a pixie cut can be the perfect choice for those looking for a low-maintenance yet fashionable look. With the right cut and styling, short hair can exude confidence and sophistication, making it a popular choice among trendsetters this fall.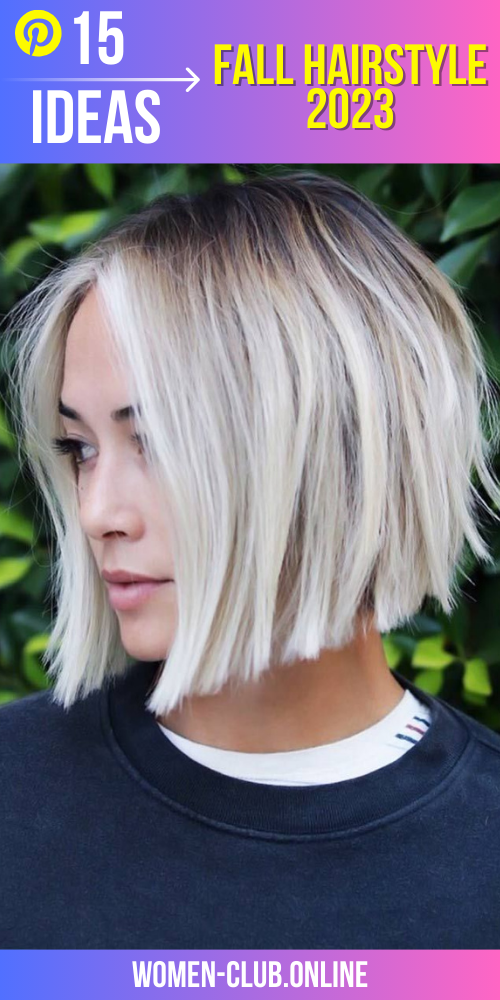 Braids and Twists
Braids and twists are timeless hairstyles that never go out of style. They offer a wide range of options, from classic French braids to intricate twists. Incorporating braids and twists into your fall hairstyle adds texture and visual interest. You can create a bohemian look with loose braids or opt for an elegant updo with braided elements.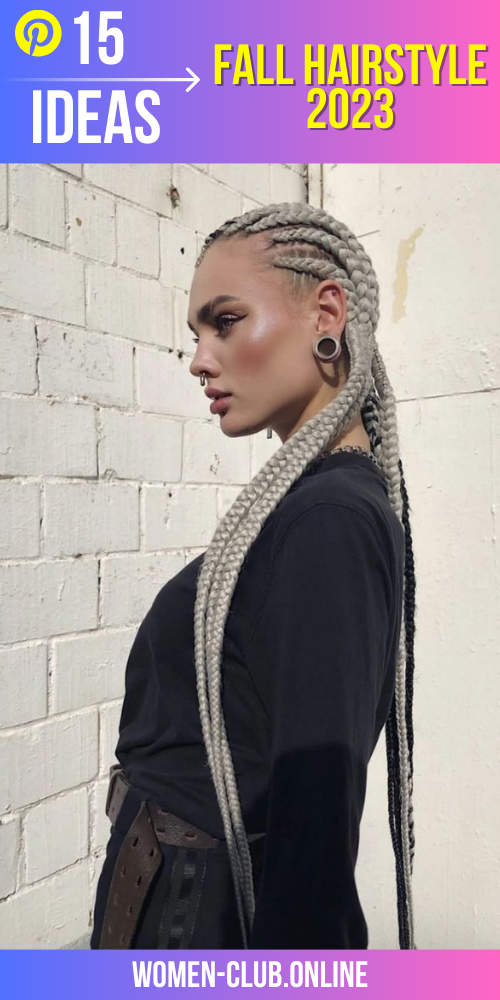 Sleek and Straight
For those who prefer a more polished and sophisticated look, sleek and straight hair is a go-to choice. This hairstyle pairs well with formal occasions and complements both casual and professional outfits. To achieve this sleek look, use a flat iron and a heat protectant spray to keep your hair healthy and shiny.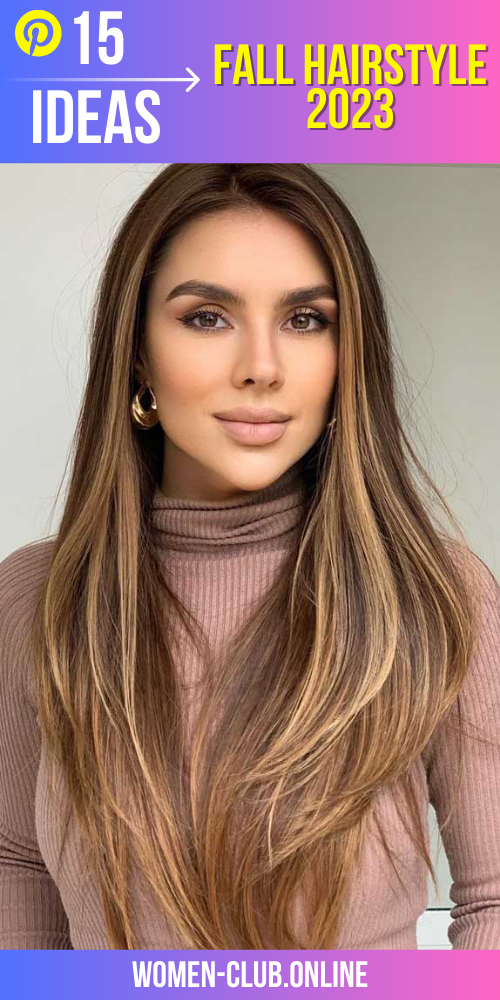 Textured Waves
If you want to add some volume and movement to your hair, textured waves are the way to go. Effortlessly tousled and beachy, this hairstyle creates a relaxed and carefree vibe. Use a curling wand or a texturizing spray to achieve those soft, natural-looking waves that perfectly embody the spirit of fall.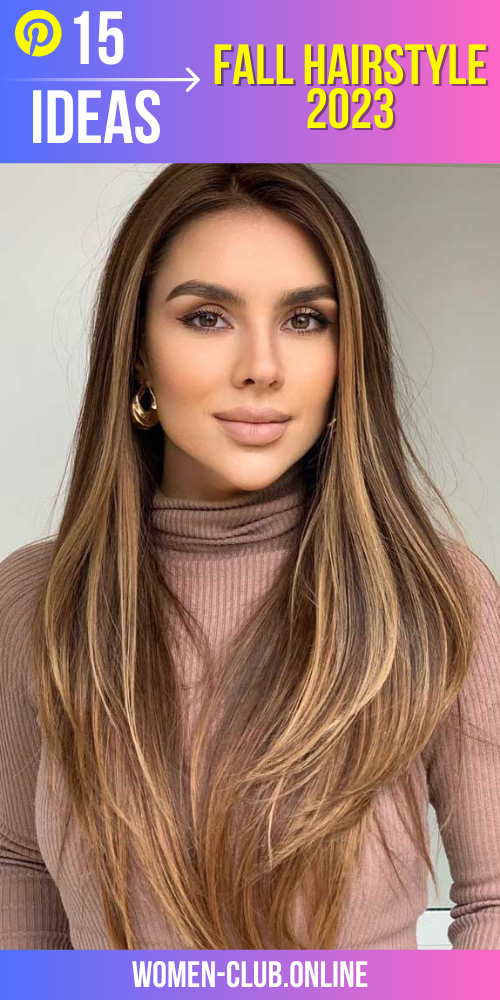 Embracing Natural Curls
Embracing your natural curls is a great way to celebrate your unique hair texture. Fall is the perfect season to let your curls shine. Enhance your curls with moisturizing products and use a diffuser when blow-drying to maintain their shape. Embracing your curls not only adds a touch of individuality but also saves you time in your daily hair routine.
Statement Accessories
Accessories are a fantastic way to elevate your fall hairstyle and make a statement. From headbands adorned with fall-inspired patterns to stylish hair clips and barrettes, the options are endless. These accessories not only add a touch of glamour but also help keep your hair in place while embracing the autumn breeze.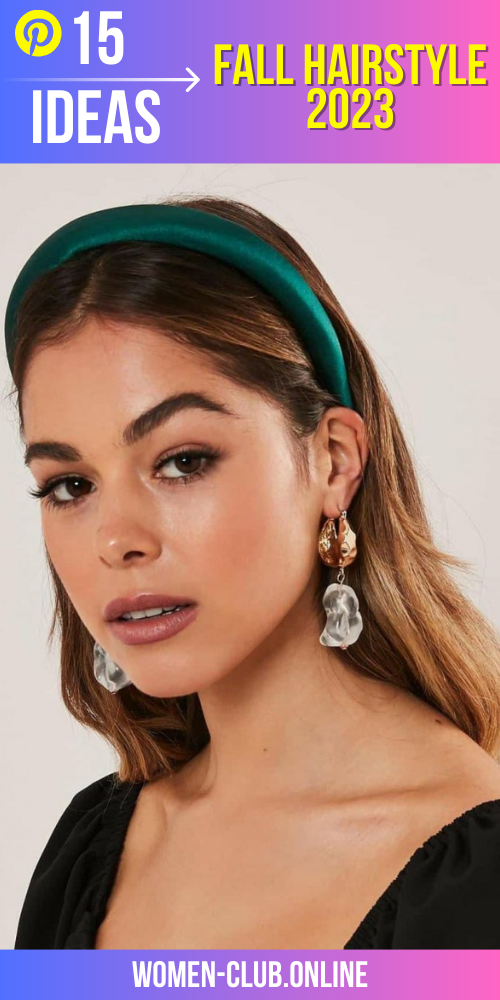 Playful Ponytails
Ponytails are a classic hairstyle that can be adapted to suit any occasion. For fall 2023, experiment with playful ponytails by incorporating twists, braids, or textured elements. High or low, sleek or tousled, a well-styled ponytail can instantly transform your look and exude elegance and confidence.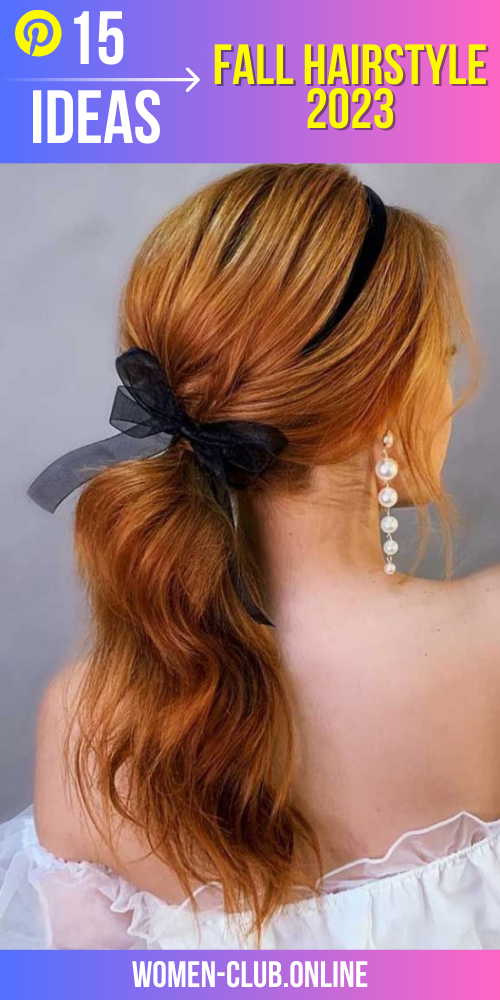 Effortless Updos
Updos are synonymous with sophistication and elegance. They provide a versatile option for formal events or when you simply want to change up your everyday look. Whether it's a chic top knot, a romantic chignon, or a messy bun, updos are perfect for showcasing your style and keeping your hair off your face during those crisp fall days.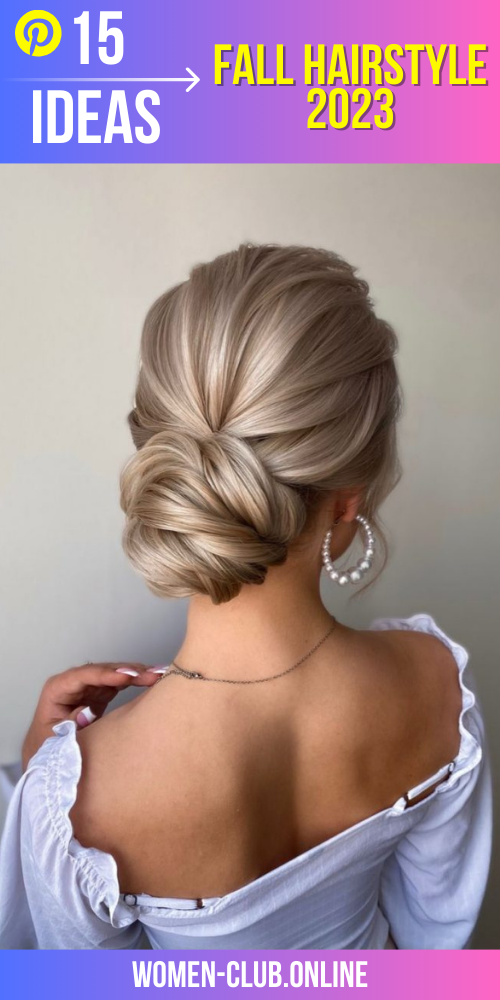 Understated Elegance with Buns
Buns are a classic and timeless hairstyle that never fails to impress. A low bun or a sleek ballerina bun can exude elegance and sophistication. To add a touch of fall to your bun, wrap a strand of hair around the base or incorporate a stylish hairpin. This simple yet stylish hairstyle is perfect for both casual outings and special occasions.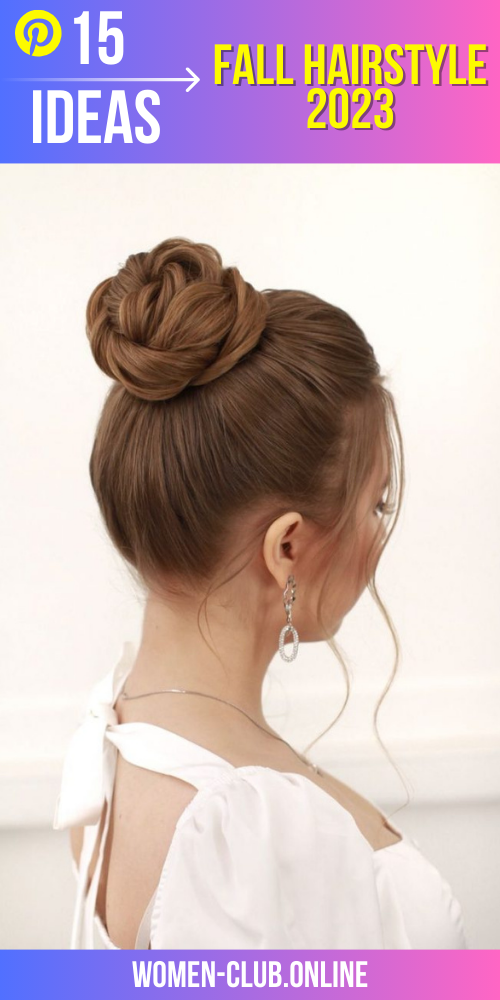 Layered Bob
The layered bob is a trendy and versatile hairstyle that adds texture and movement to your hair. It's a great option for those who want to keep their hair length but desire a fresh and stylish look. The layers create dimension and volume, giving your hair a dynamic and fashionable appearance.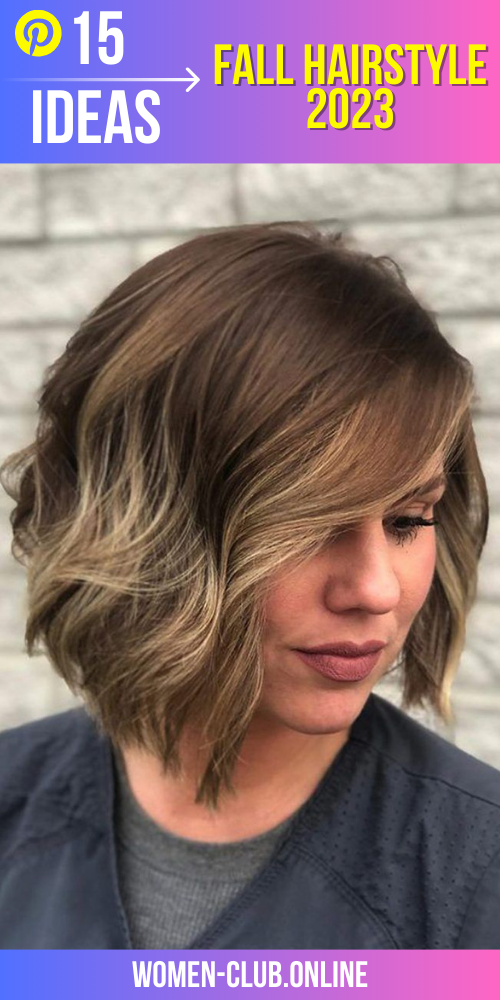 Pixie Perfection
For those who love short hair, a pixie cut can be a bold and empowering choice. This chic and edgy hairstyle accentuates your facial features and allows you to make a strong fashion statement. With the right styling products, a pixie cut can be versatile, playful, and perfect for fall 2023.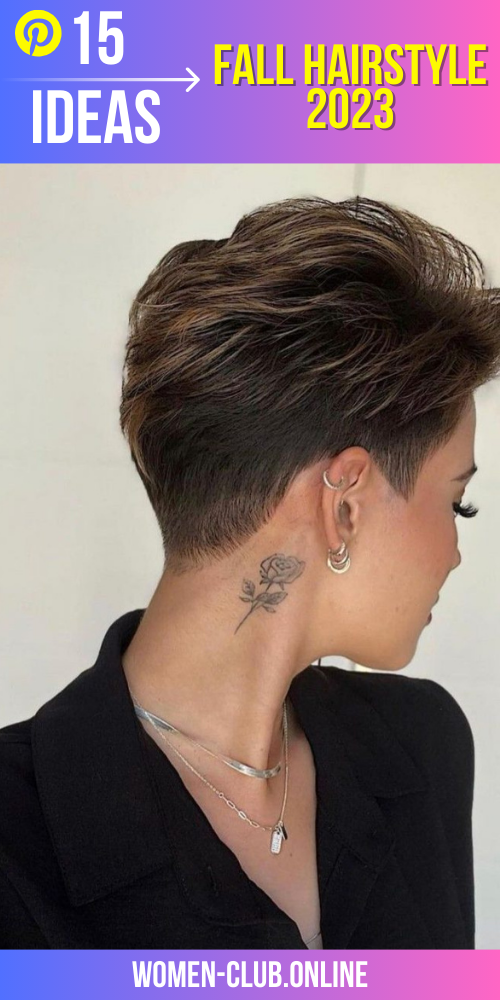 Colorful Highlights
Add a pop of color to your fall hairstyle with vibrant highlights. From bold reds and oranges to subtle burgundy or golden tones, highlights can instantly transform your look and add visual interest. Consult with a professional colorist to choose the hues that best complement your skin tone and enhance your features.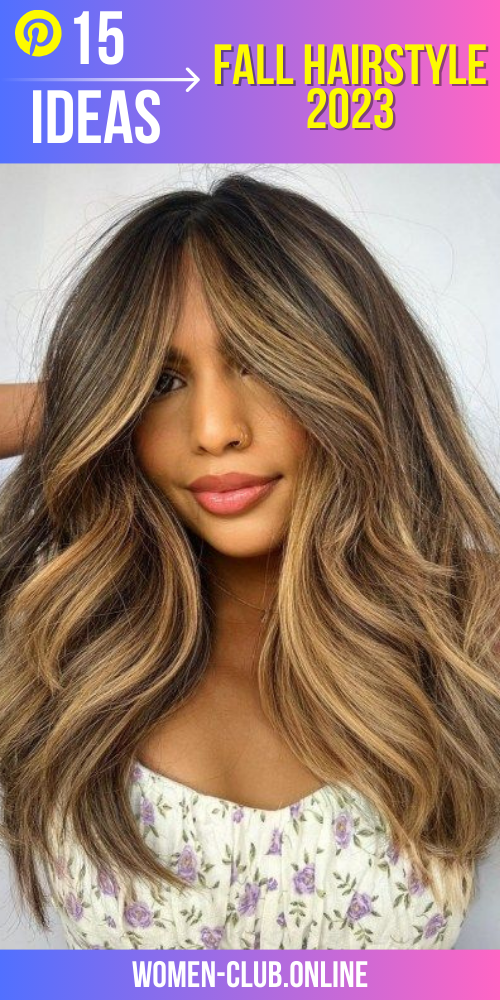 Keeping It Classy with Bangs
Bangs are a versatile option that can dramatically change your look without sacrificing hair length. Whether you prefer blunt bangs, side-swept bangs, or curtain bangs, they can frame your face and add a touch of sophistication. Bangs are a fantastic way to freshen up your style for fall and create a focal point for your hairstyle.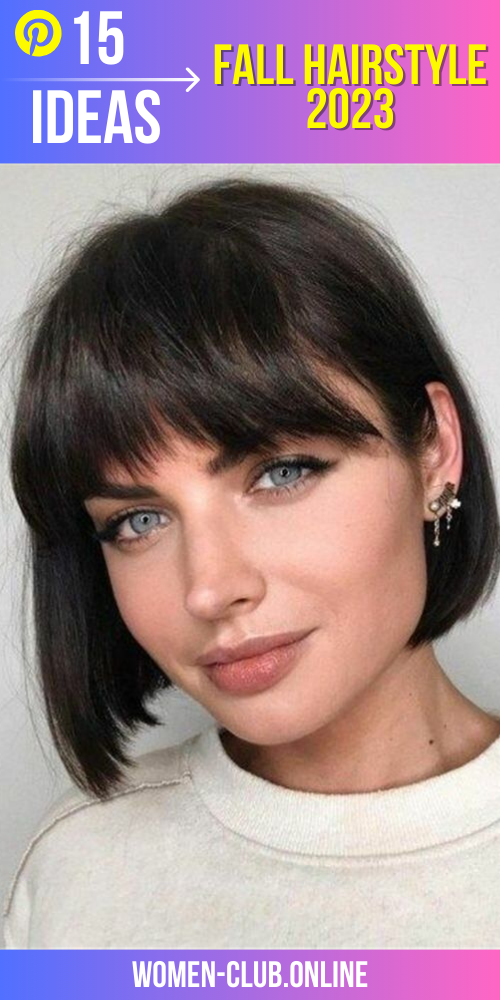 Save Pin