As the leaves change color and the air turns crisp, it's time to update your hairstyle to embrace the fall vibes. Half-down hairstyles are a perfect choice as they combine the elegance of an updo with the free-flowing allure of loose hair. In this article, we will present you with 2023's top half-down fall hairstyle ideas that will elevate your look and make you feel confident and stylish.
Fall Hair Trends for 2023
Before we delve into the specific half-down hairstyle ideas, let's take a moment to explore the overall hair trends for the fall of 2023. This season, natural looks and undone textures are in high demand. Embracing your hair's natural texture and enhancing it with subtle styling techniques will be all the rage. Soft waves, tousled locks, and effortless updos will dominate the fashion scene. These trends align perfectly with the versatility and charm of half-down hairstyles.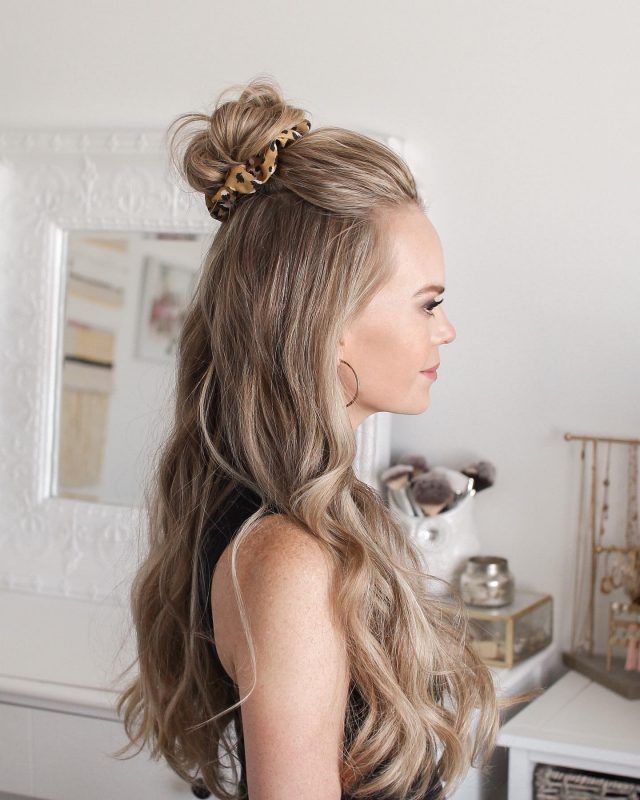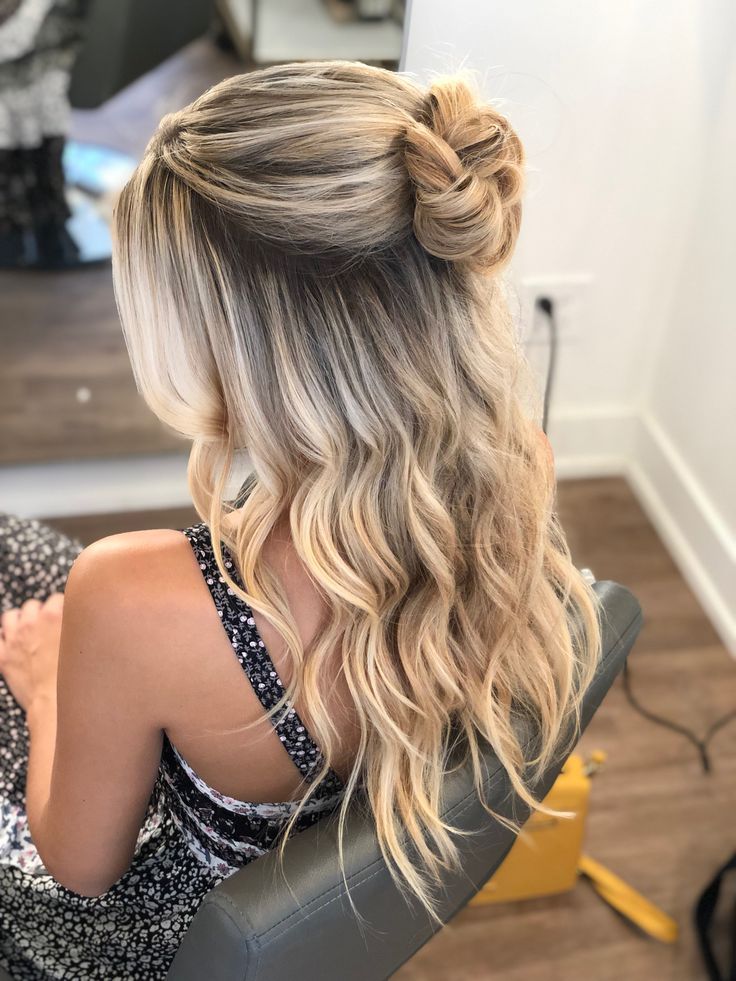 Benefits of Half-Down Hairstyles
Half-down hairstyles offer numerous benefits that make them a go-to choice for many fashion-conscious individuals. Firstly, they strike the perfect balance between casual and elegant, making them suitable for various occasions. Whether you're attending a formal event or going for a casual day out, a half-down hairstyle can effortlessly elevate your look. Secondly, they allow you to showcase the beauty of your hair while keeping it away from your face. This is especially advantageous during windy fall days when hair can become unruly. Lastly, half-down hairstyles are relatively easy to create and maintain, saving you time and effort in your daily hair routine.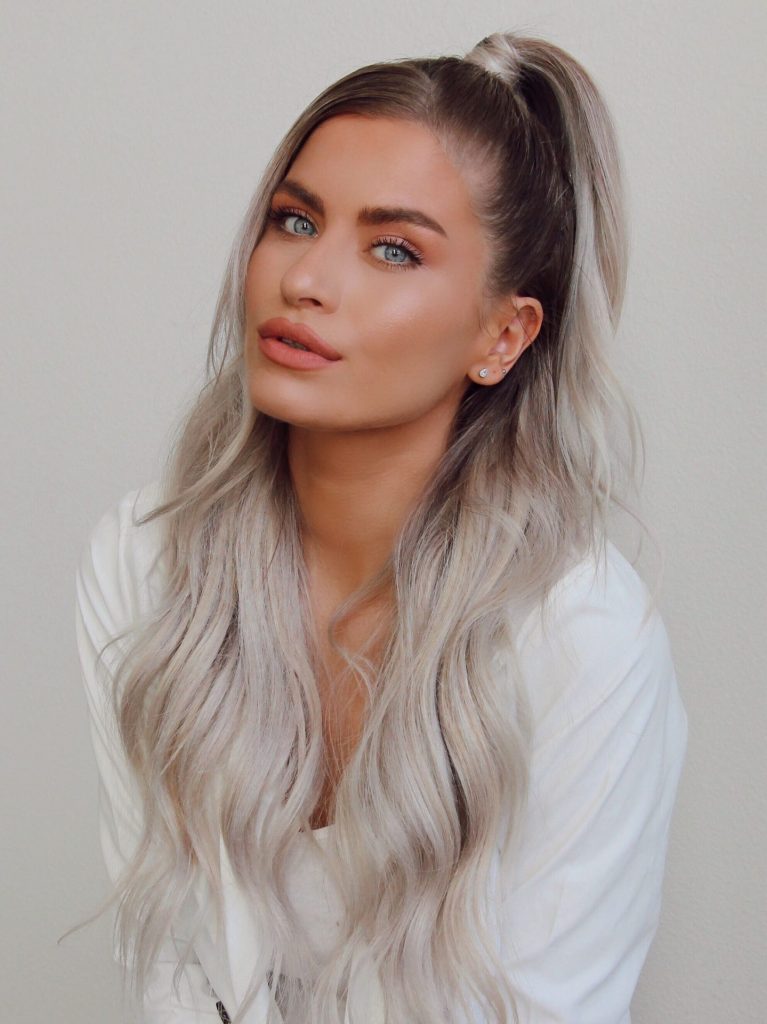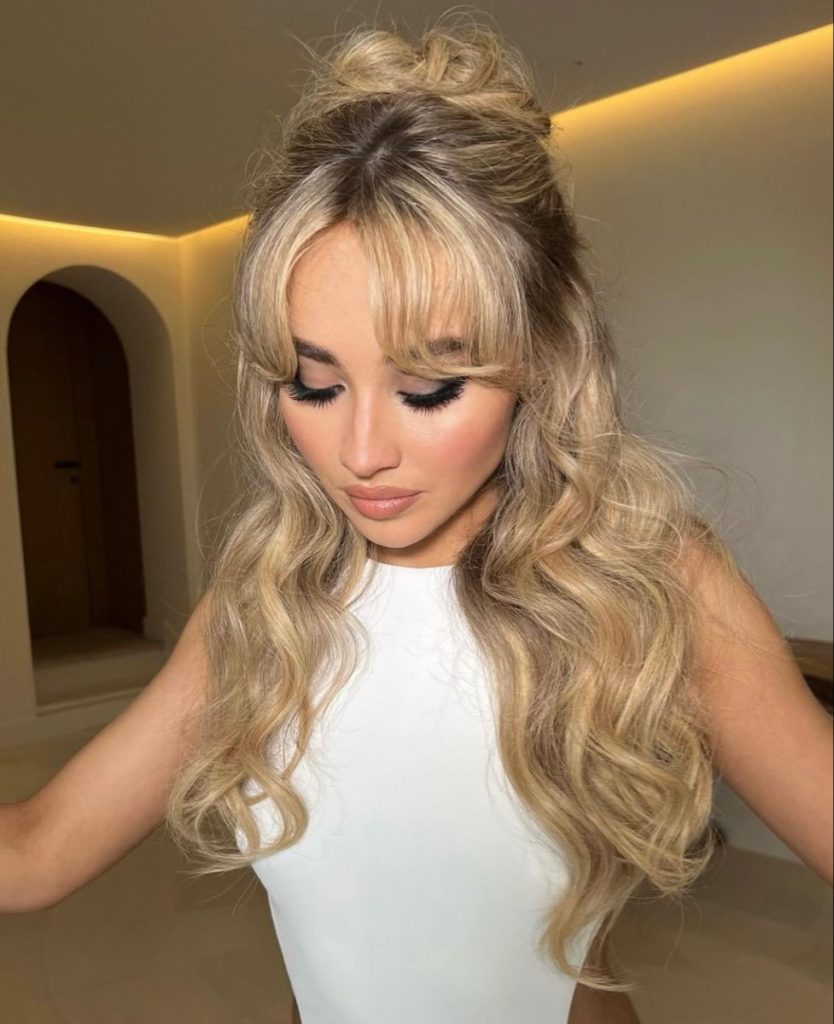 Classic Half-Down Hairstyles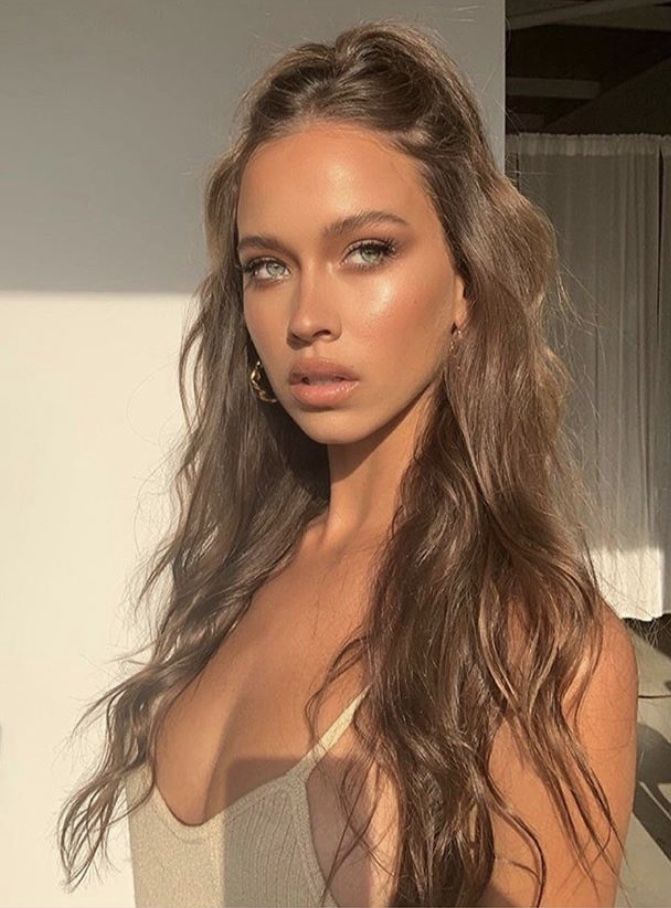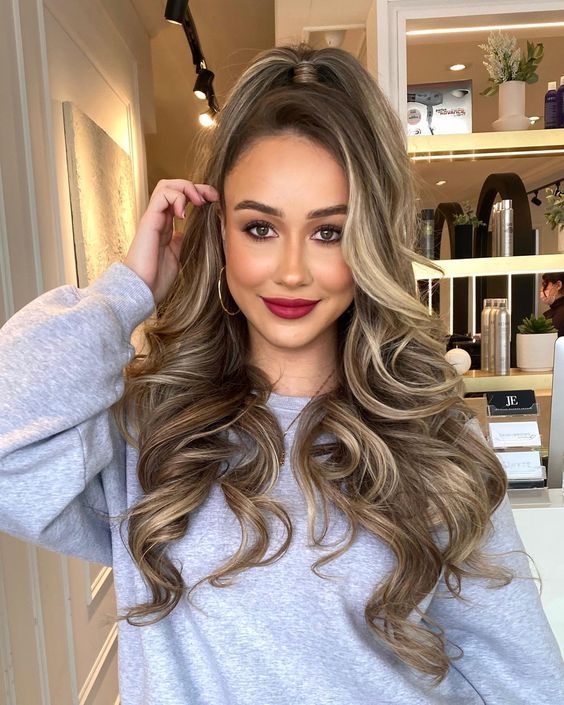 Loose Waves
Loose waves are a timeless and effortless choice for a half-down hairstyle. They add volume and movement to your hair, creating a romantic and feminine look. To achieve loose waves, you can use a curling iron or opt for heatless methods such as braiding damp hair overnight. Finish the style with a texturizing spray to enhance the tousled effect.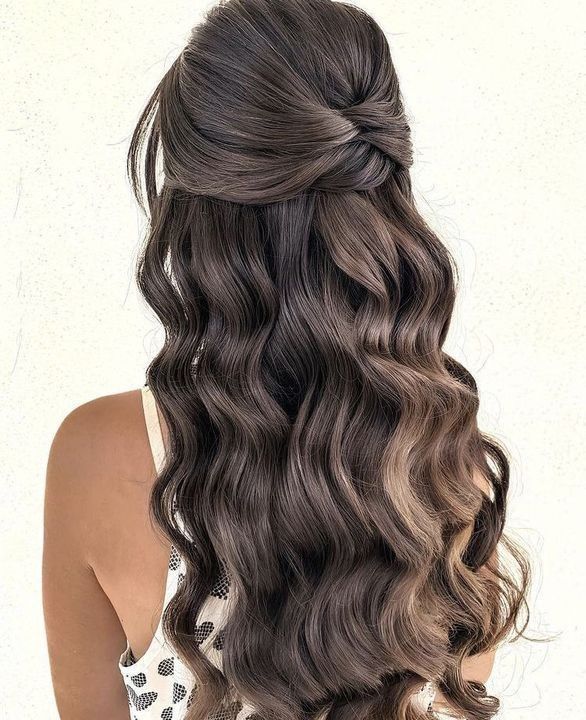 Half-Up Braid
The half-up braid combines the elegance of a braid with the simplicity of leaving the rest of the hair down. This hairstyle is perfect for adding a touch of bohemian charm to your fall look. You can choose from various braid styles, such as a fishtail braid or a Dutch braid, depending on your preference and skill level. Secure the braid with a small hair elastic and gently pull on the strands to create a fuller, more relaxed appearance.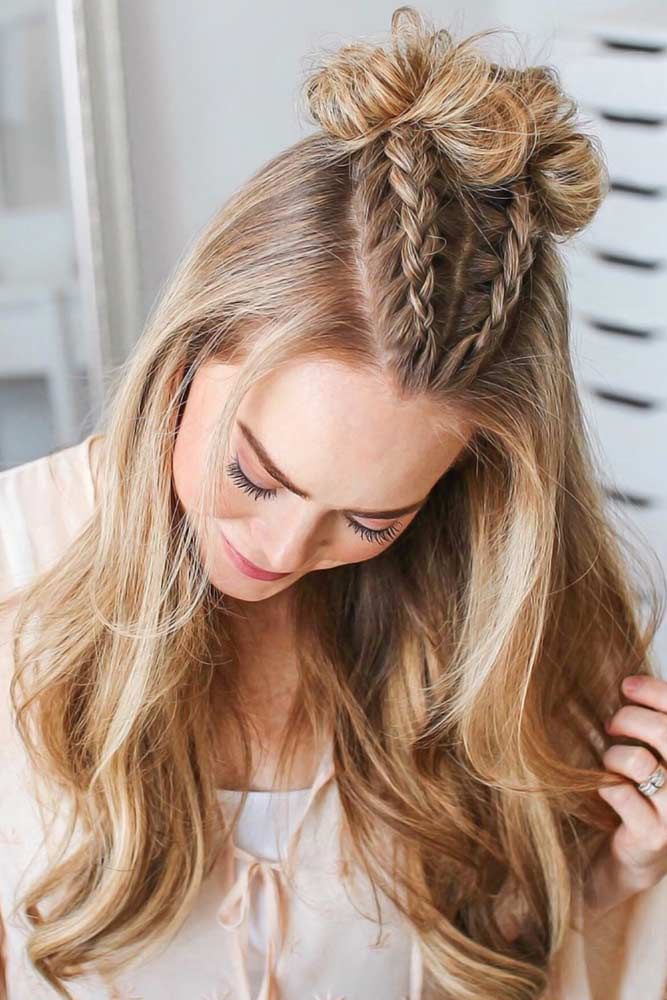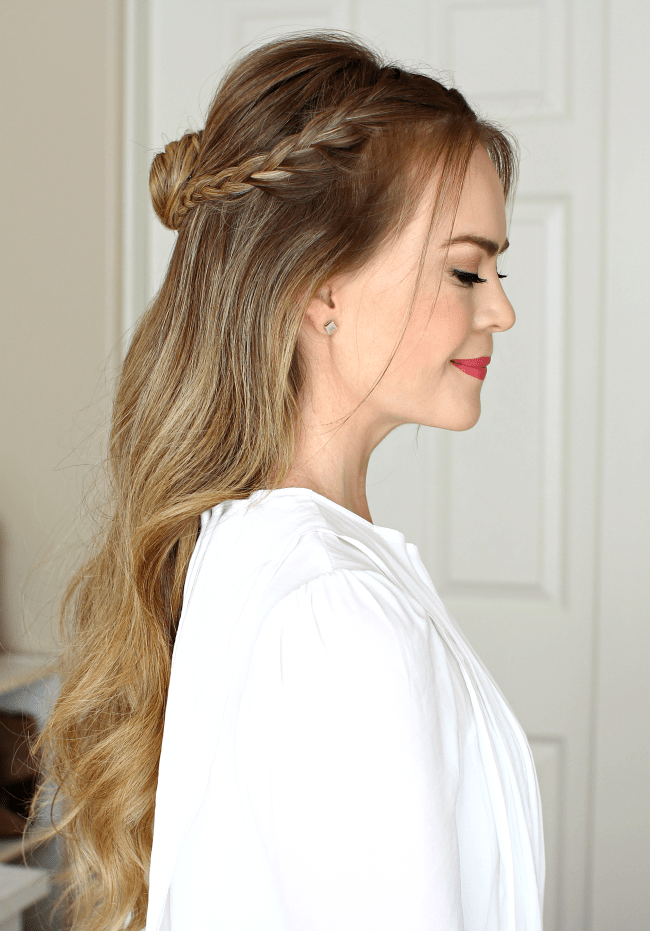 Twist and Pin
For a classic and sophisticated half-down hairstyle, consider the twist and pin technique. Start by taking small sections of hair from both sides and twist them towards the back. Secure the twisted sections with bobby pins, creating an elegant half-up look. This style works exceptionally well for both formal and casual occasions and can be customized with accessories such as decorative pins or flowers.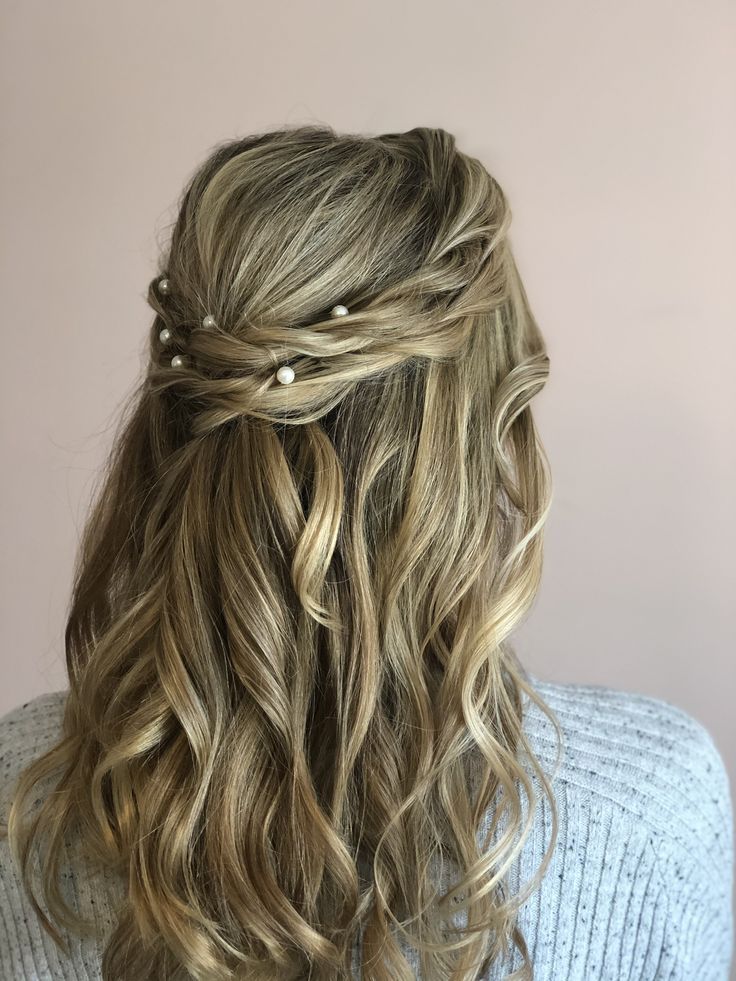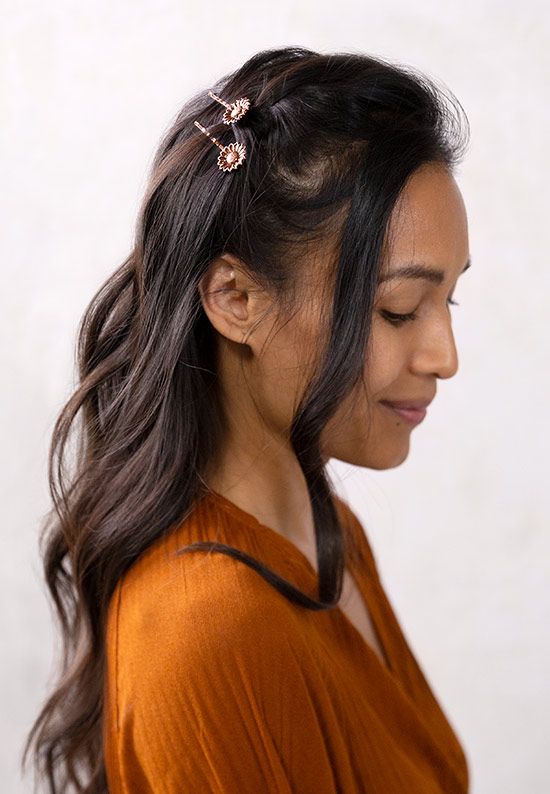 Edgy Half-Down Hairstyles
If you're looking to make a statement with your half-down hairstyle, try one of these edgier options: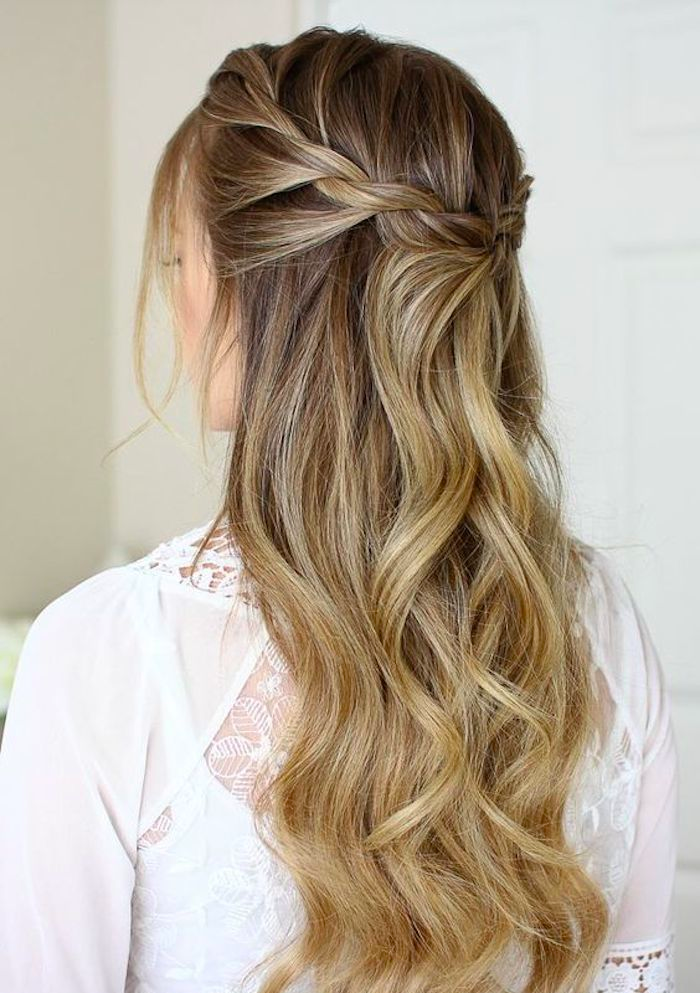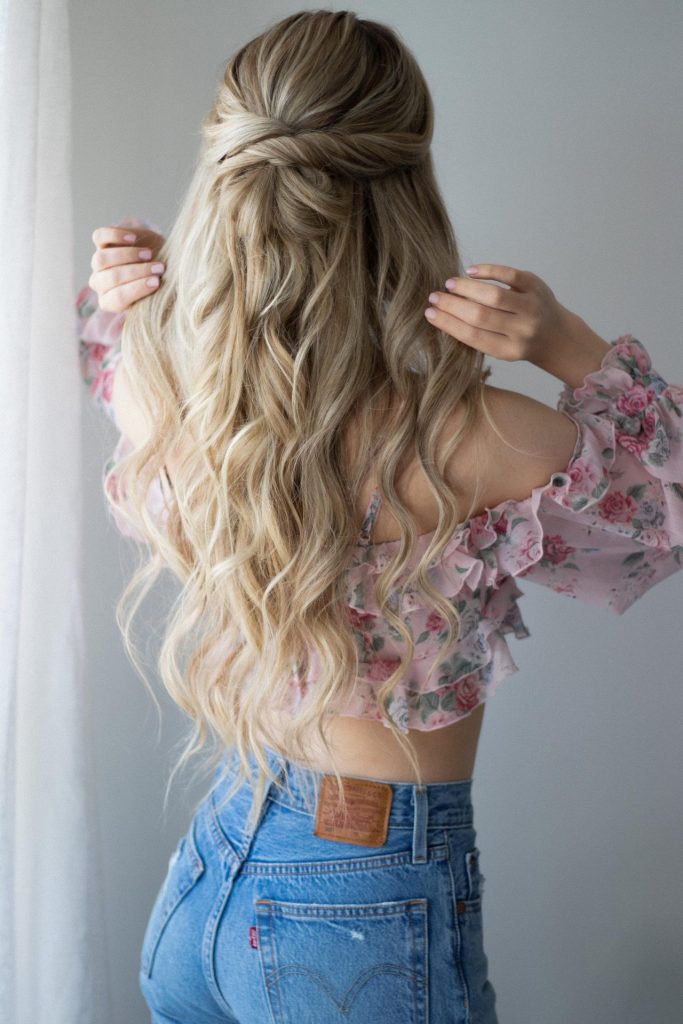 Messy Bun with Face-Framing Pieces
A messy bun paired with face-framing pieces is a chic and effortless choice for the fall season. Gather your hair into a loose, textured bun and leave a few strands loose around your face to create a soft and romantic look. This style adds a touch of playfulness and can be paired with both casual and formal outfits.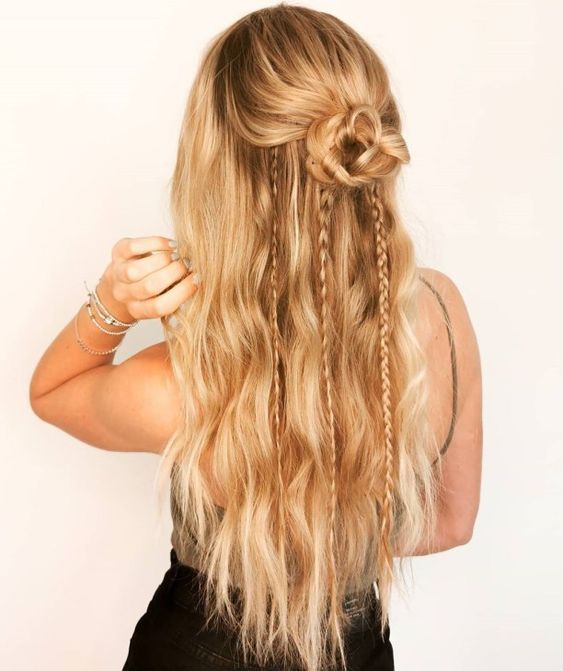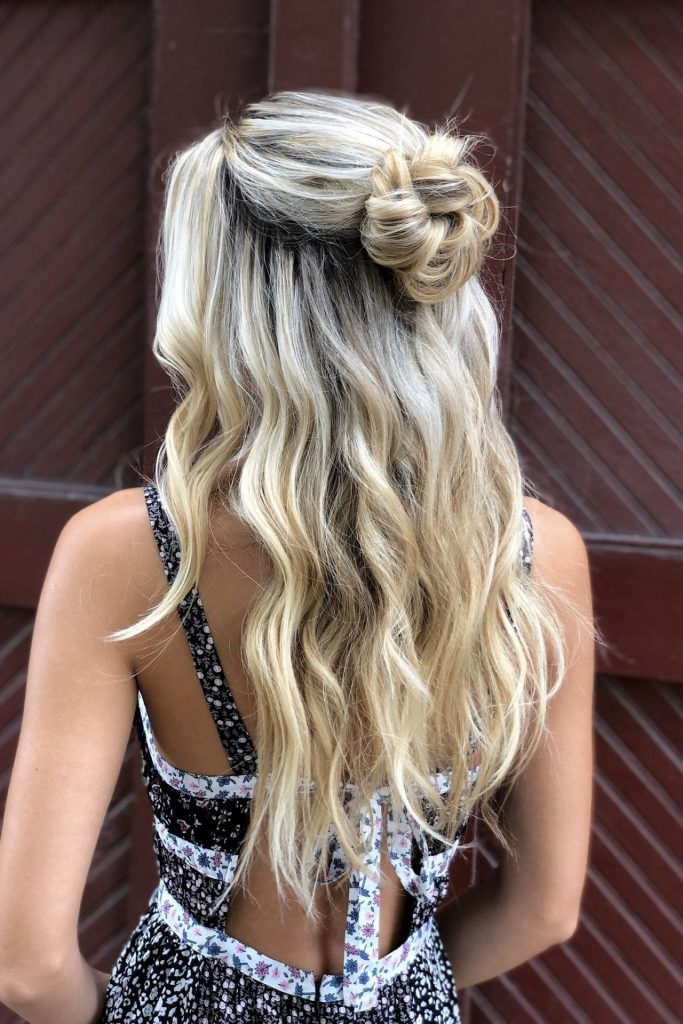 Half-Up Ponytail with Textured Ends
For a youthful and trendy look, opt for a half-up ponytail with textured ends. This style adds volume and movement to your hair, making it appear thicker and more dynamic. Secure the top section of your hair in a ponytail while leaving the rest flowing freely. Add texture to the loose hair by curling or using a texturizing spray for a carefree and modern finish.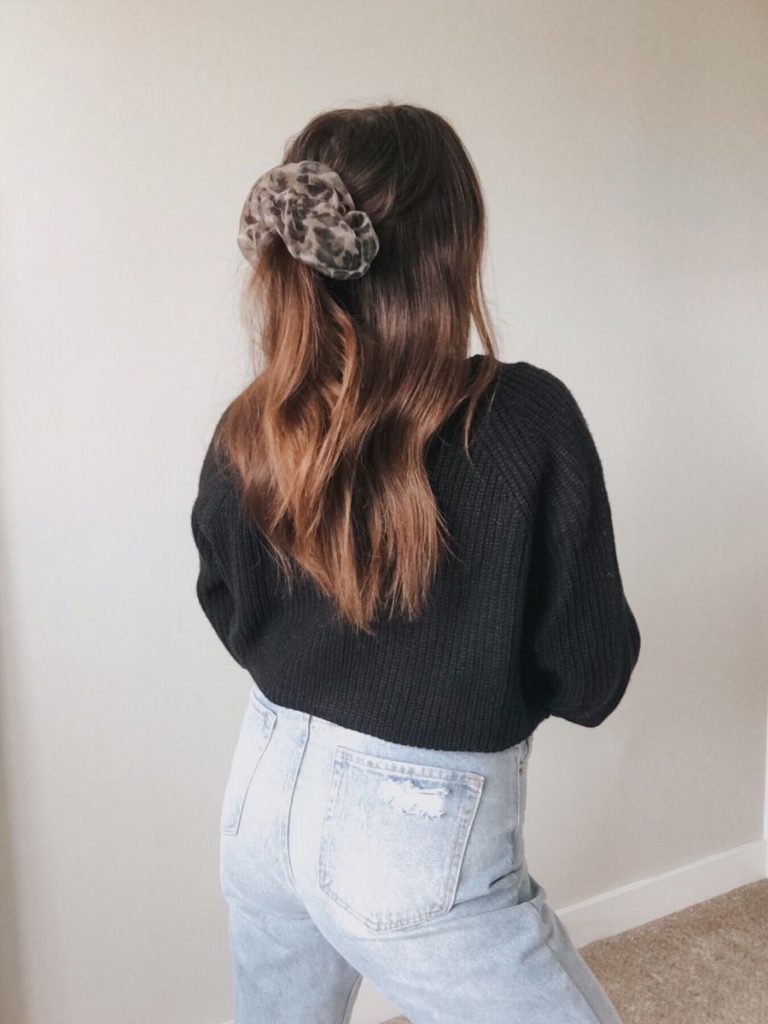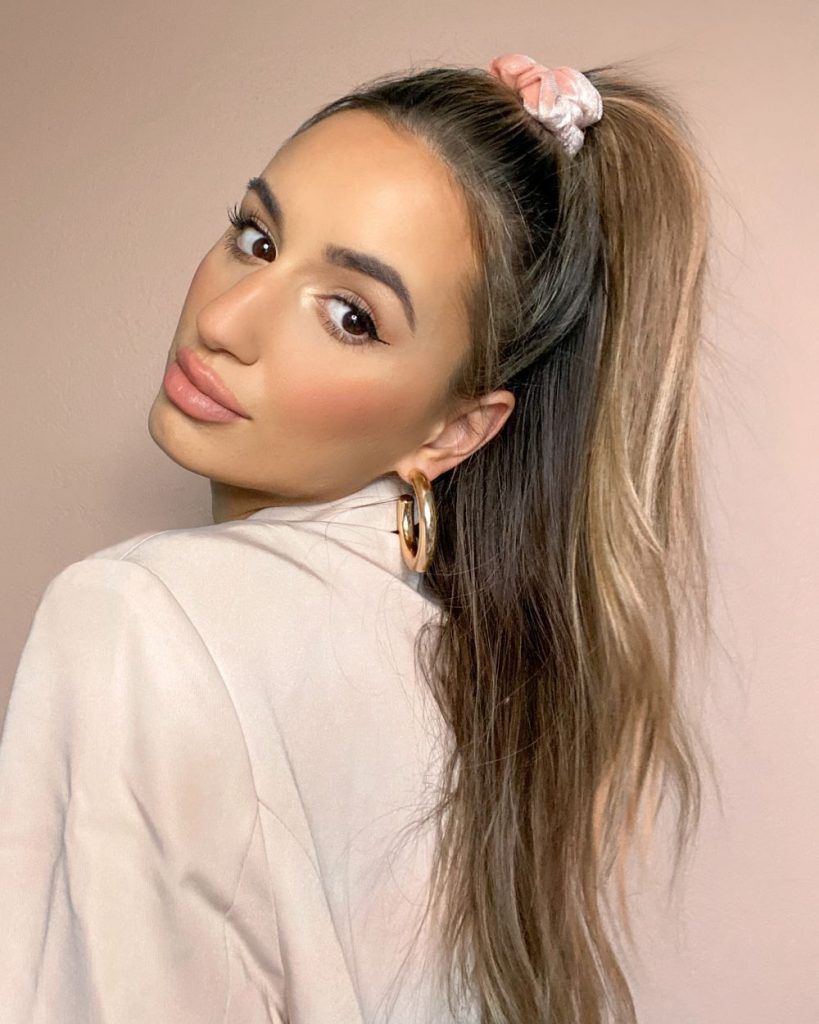 Half-Top Knot with Wispy Bangs
The half-top knot is a stylish and versatile option that allows you to show off your facial features while keeping your hair off your face. Gather the top section of your hair into a knot or a bun and let the rest fall naturally. This hairstyle looks especially trendy when paired with wispy bangs that frame your face and add a touch of softness.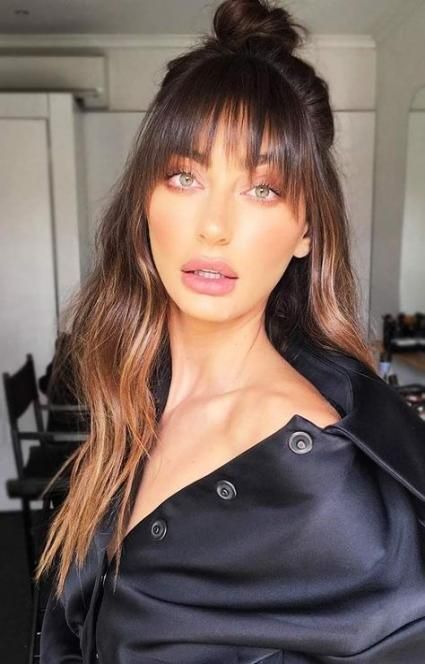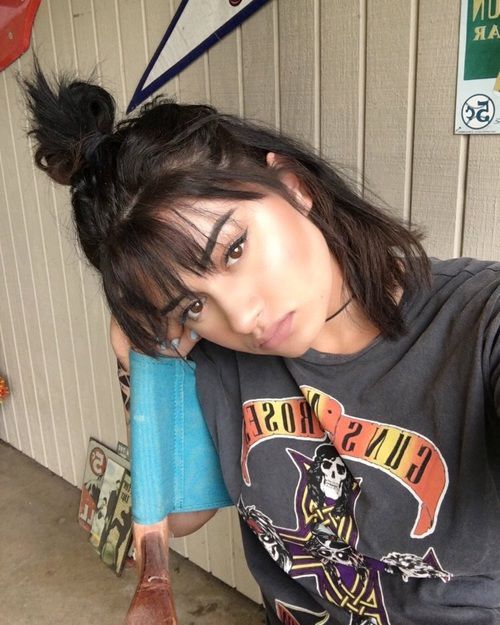 Save Pin