Hairstyles
Halo Braid Hairstyles 2024 16 Ideas: Elegance Redefined
The halo braid hairstyle remains an evergreen trend that transcends time with its elegance and versatility. As we look towards 2024, this hairstyle continues to evolve, offering new twists on the classic look. Whether you're attending a wedding, heading to work, or just looking for a chic everyday style, the halo braid adapts to every occasion. In this article, we'll explore stunning halo braid ideas to inspire your next look, tailored for women aged 25 to 55 who are fashion-forward and looking to add a touch of sophistication to their ensemble.
Embracing Elegance with a Classic Updo
This traditional halo braid updo exudes class and simplicity. The braid wraps around the head like a crown, giving off a regal vibe that's perfect for a bridal look or a formal event. The neatness of the braid and the absence of flyaways suggest a tutorial-worthy technique that's surprisingly easy to master with some practice. The blonde highlights accentuate the braid's texture, making it a chic choice for women with medium to long hair looking to showcase a natural yet sophisticated style.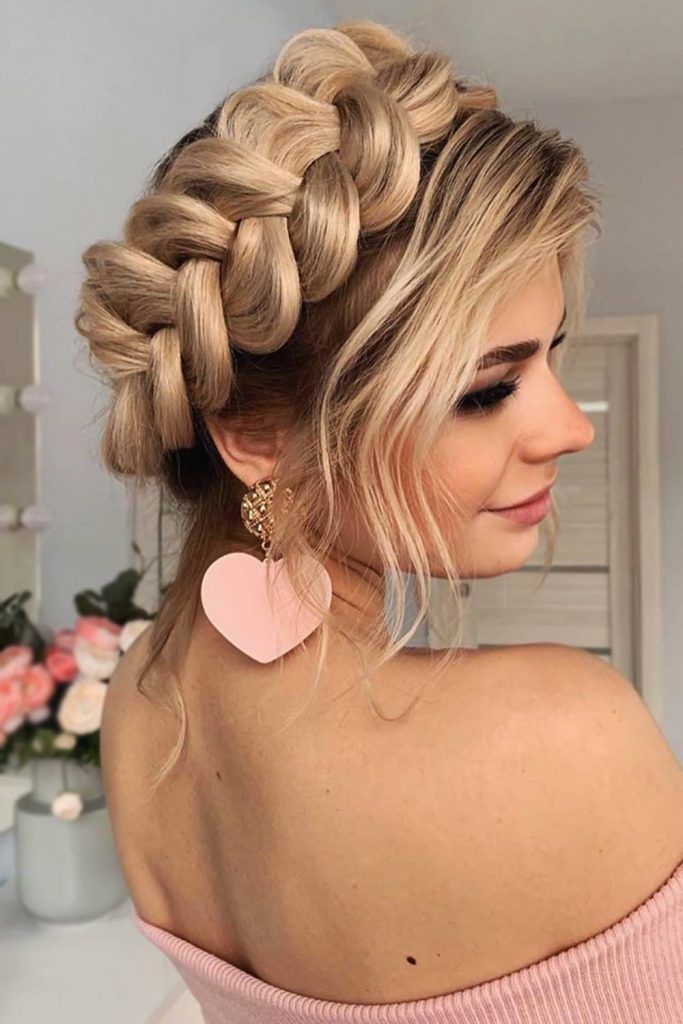 A Modern Twist on the Halo Braid
Here's a contemporary take on the halo braid that's cool and casual. It's a half up, half down style that allows for a relaxed feel while still keeping the hair out of the face. This is an excellent way for women with long locks to enjoy the beauty of braids without a full updo. It's an ideal style for a brunch with friends or a casual day out shopping.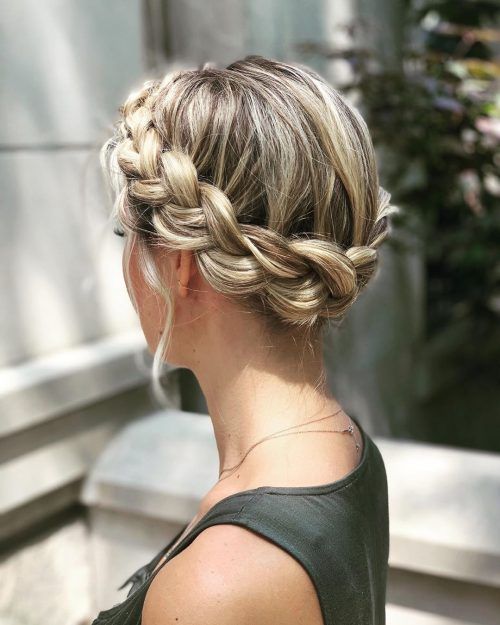 Enchanting Dark Tones for a Mystical Look
For those with black or dark hair, this halo braid adds a mysterious allure to your overall look. The braid's thickness and the dark tones highlight the intricacy of the style, perfect for showcasing natural hair. The addition of tiny flowers or butterfly clips could transform this into a goddess-like hairstyle, making it a stunning option for themed parties or weddings.
Halo Braid with a Bohemian Flair
This variation of the halo braid offers a bohemian touch, with its looser weave and the strategic placement of hair accessories. It's a style that speaks to the free-spirited woman who admires a natural, laid-back look but still wants to maintain a sense of elegance. The Dutch braid technique used here adds depth and dimension, making it a versatile choice for both day and evening events.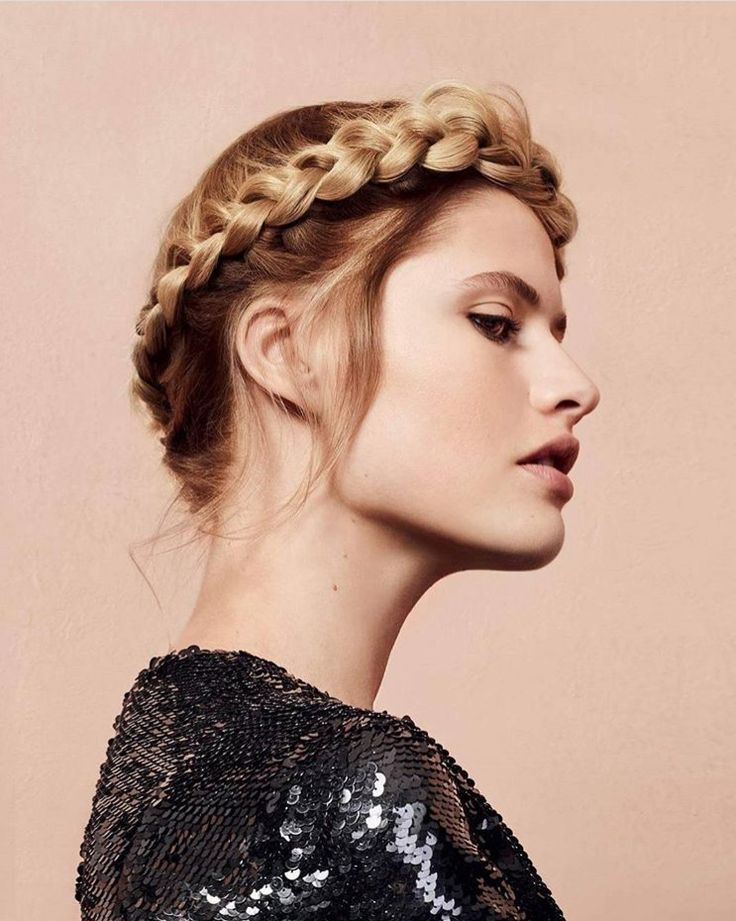 Sophisticated Simplicity for Shorter Hair
Who says you need long hair to rock a halo braid? This style proves that even women with short hair can adorn their heads with a beautiful braid. It's a testament to the hairstyle's adaptability and shows how it can complement a variety of hair lengths. The natural texture of the braid adds a touch of uniqueness to an otherwise simple style, ideal for the professional woman on the go.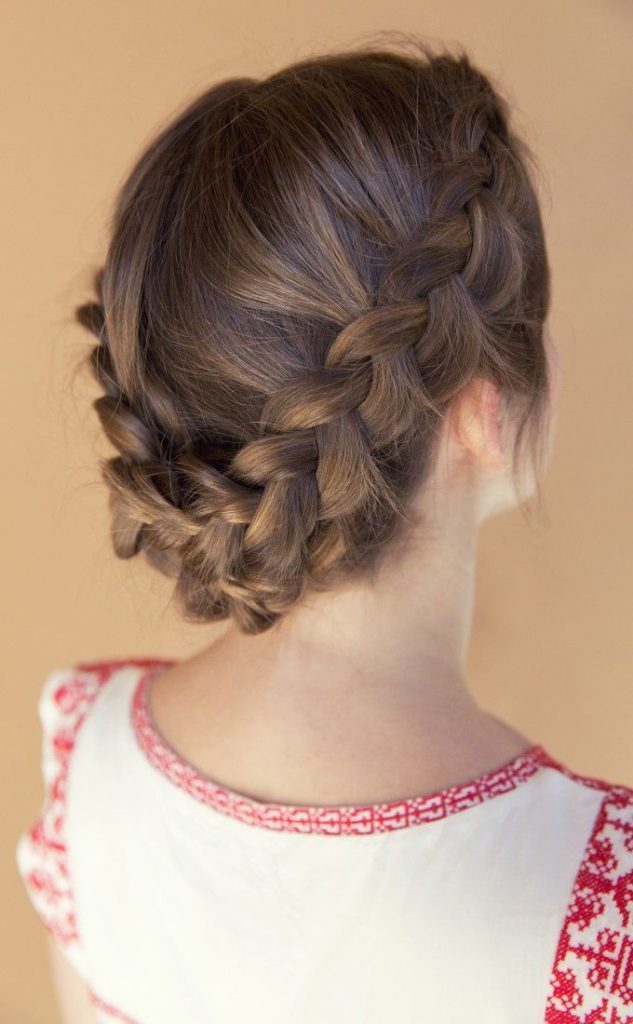 The Romantic Half-Up Halo Braid
For a romantic date or a wedding, this half up halo braid strikes the perfect balance between relaxed and refined. The way the braid crowns the head and flows into softly curled locks is enchanting. It's a style that pairs well with a variety of outfits, from a classic dress to a more modern ensemble, giving off a bridal yet contemporary vibe.
Cascading Elegance for a Night Out
This look takes the halo braid and turns it into a statement piece for a night out. The braid starts at the crown and cascades down, blending seamlessly with loose waves. It's a glamorous way to wear the halo braid, adding a touch of drama and elegance to any evening attire. It's a style that says you're ready to turn heads.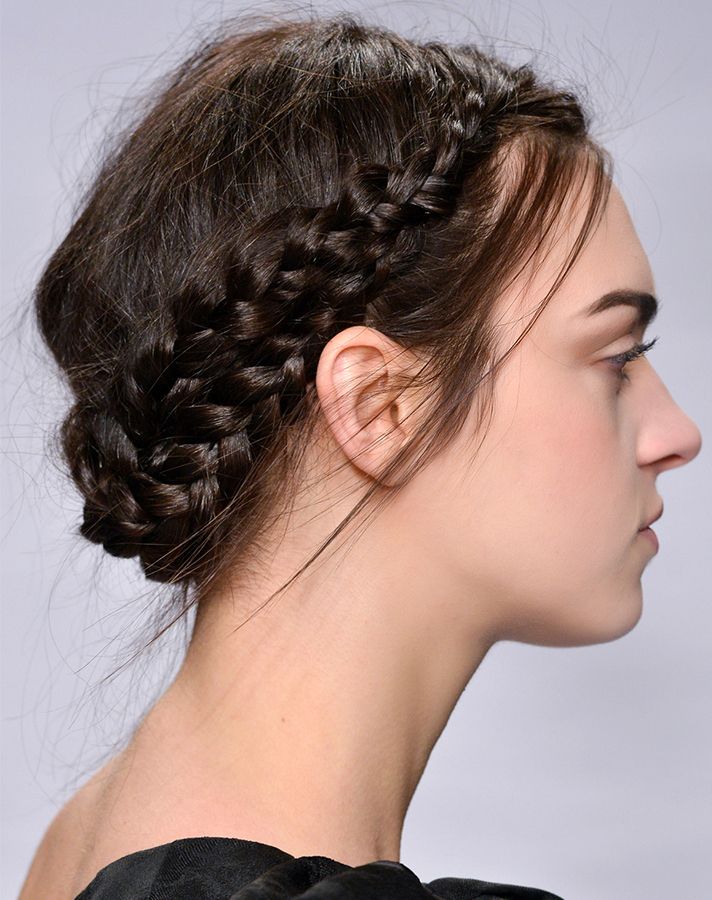 The Everyday Halo Braid for a Chic Look
Finally, we have the halo braid that you can wear any day, anytime. It's simple, it's chic, and it's effortlessly beautiful. This style is for the woman who wants to add a touch of sophistication to her daily look without too much fuss. It's easy enough to do at home, meaning you can buy the time to perfect it without worrying about the cost.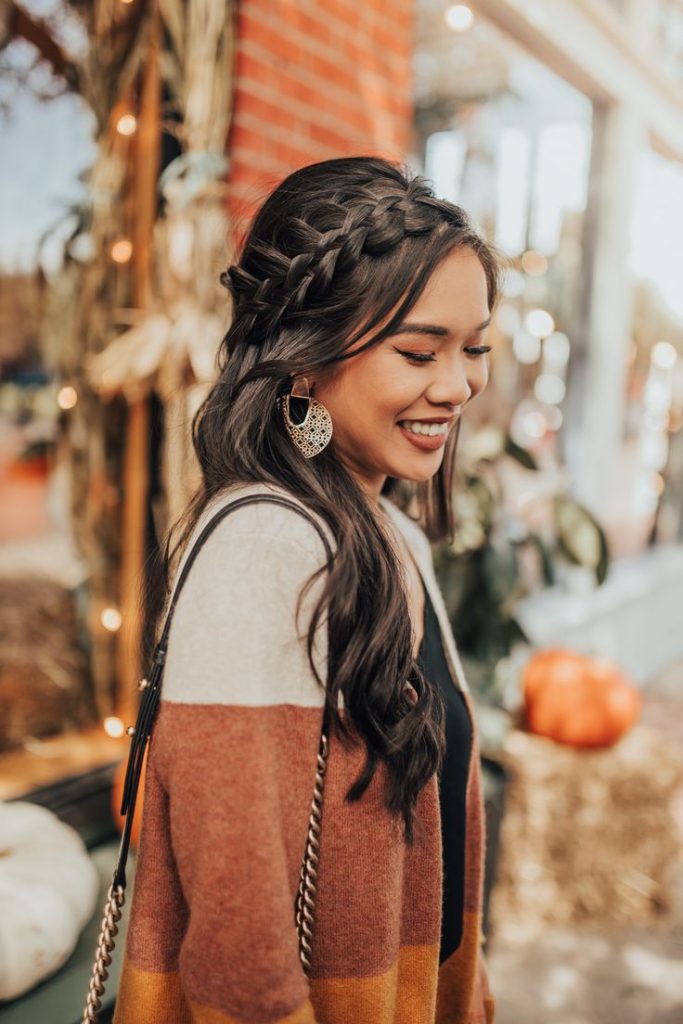 The Subtle Elegance of a Side-Swept Braid
This hairstyle strikes a delightful balance with a side-swept halo braid that graces the crown before trailing off into lush, wavy tresses. It's the perfect half up, half down style for those who want to flaunt their long locks while still incorporating a braid. Ideal for both daytime ventures and evening escapades, this look is as easy as it is elegant, revealing a natural charm that's effortless to achieve.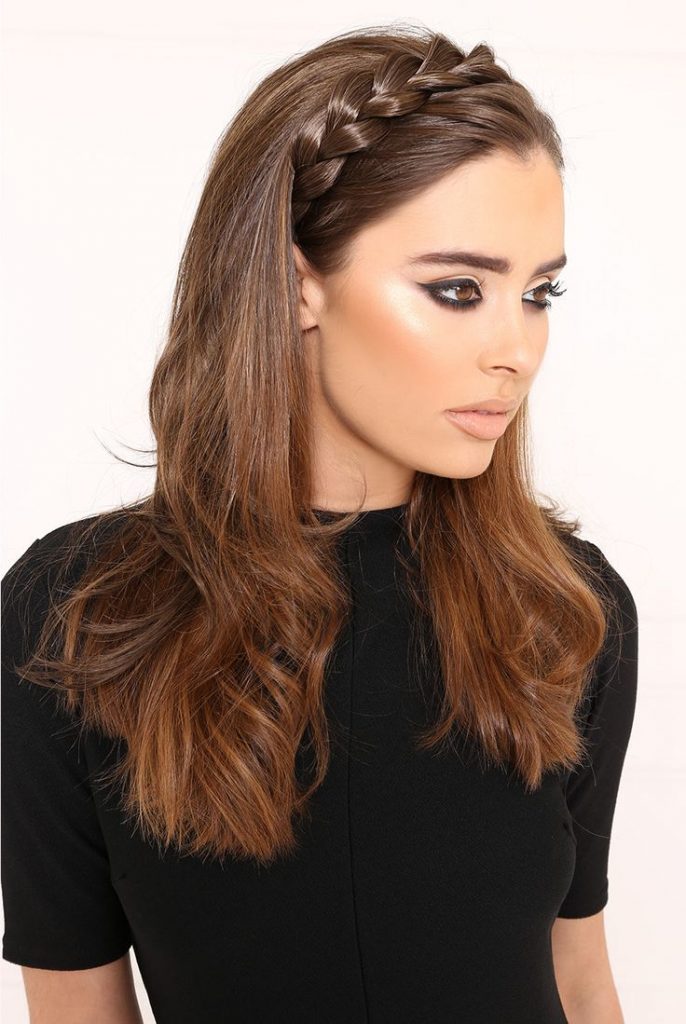 Floral Infused Halo for the Ethereal Bride
Incorporating delicate florals into a full halo braid hairstyle, this creation is nothing short of a bridal dream. The interwoven flowers add a touch of natural beauty, transforming the braid into a blooming crown fit for a goddess. It's a look that resonates with springtime weddings or outdoor ceremonies, where the bride's hairstyle reflects the beauty of nature around her.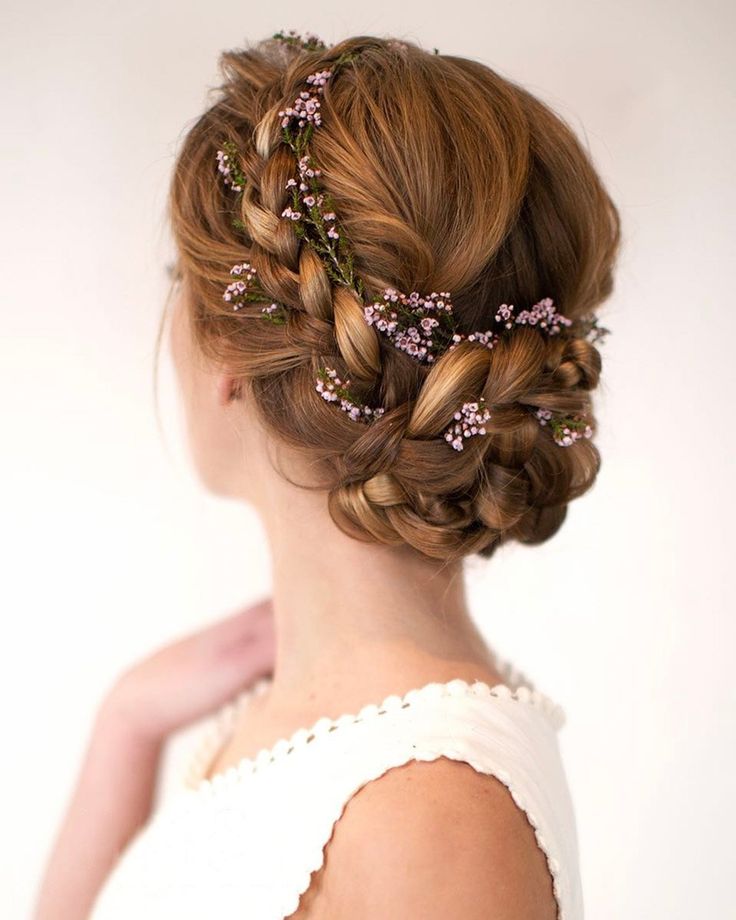 Glamorous Night Out with a Sparkling Halo
Embellished with glistening beads, this halo braid hairstyle is tailored for a grand night out. The addition of shimmering accessories turns a simple braid into a cool, sophisticated style statement. The loose, curled strands add a romantic flair, perfect for pairing with an elegant gown at a gala or a sophisticated dinner party.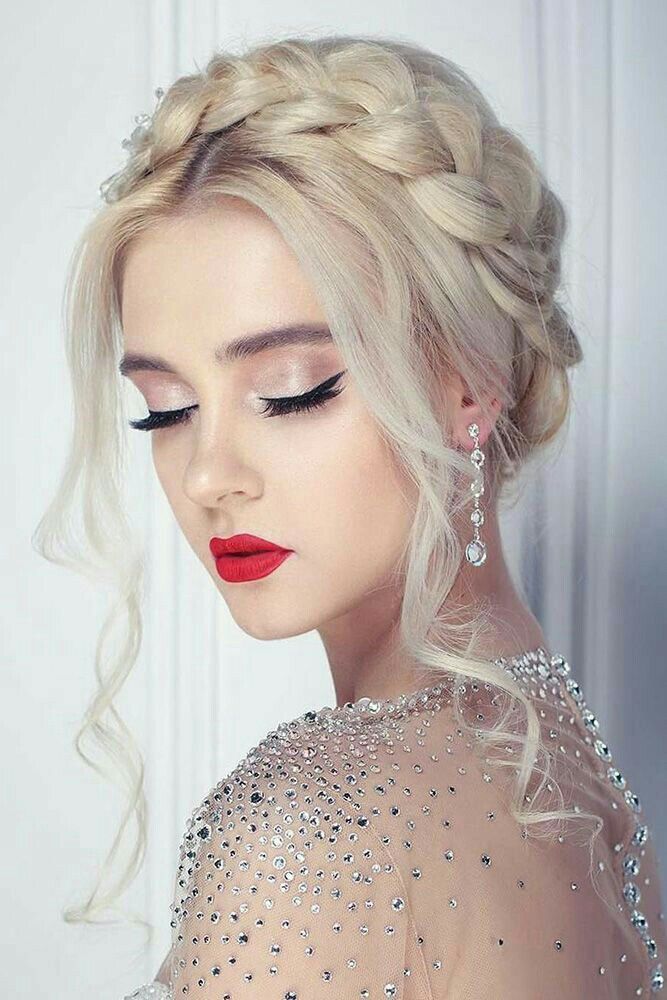 Boho-Chic Halo for a Relaxed Vibe
Here we have a half up, half down halo braid that exudes bohemian charm. The relaxed braid, combined with soft, face-framing waves, creates a laid-back yet chic look that's perfect for a beach wedding or a summer festival. It's an easy style to pull off, yet it makes a striking impact.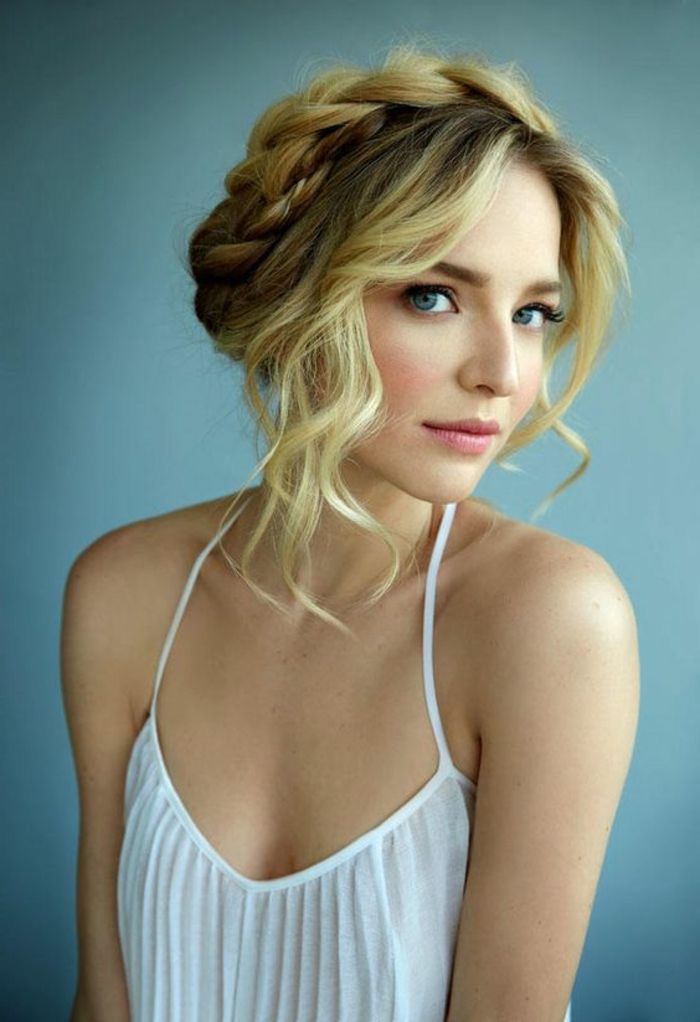 The Refined Updo for Medium-Length Hair
Who says you can't enjoy the finesse of a halo braid with medium-length hair? This updo demonstrates the versatility of the style, with braids intricately woven into a bun that's both cool and classy. It's a testament to the style's adaptability, suitable for a variety of occasions from formal events to casual outings.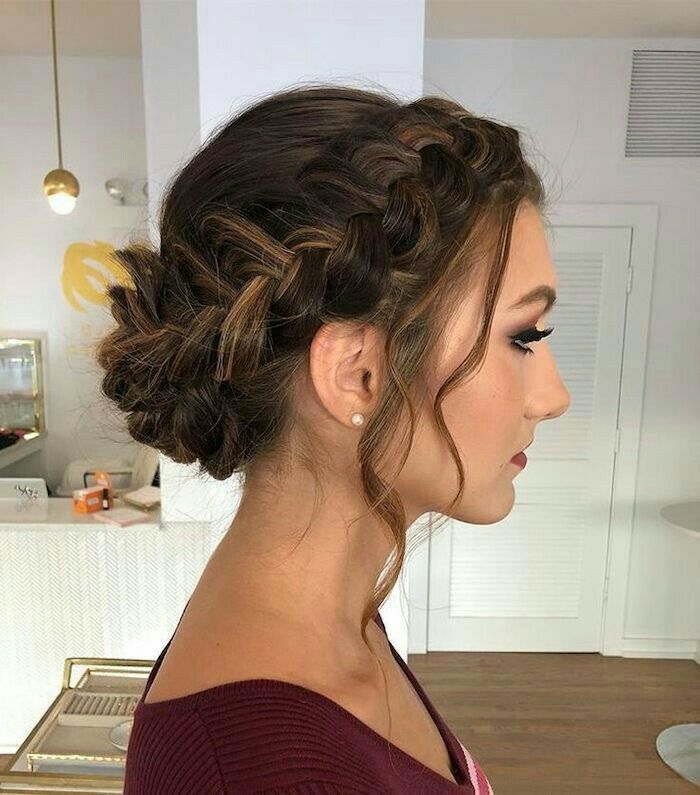 Sleek and Chic Halo for a Modern Edge
This halo braid hairstyle brings a contemporary edge to the classic braid. The sleekness of the braid, coupled with the smooth, flowing hair, makes for a natural yet polished look. It's an ideal choice for the modern woman who appreciates a hairstyle that's both refined and easy to maintain.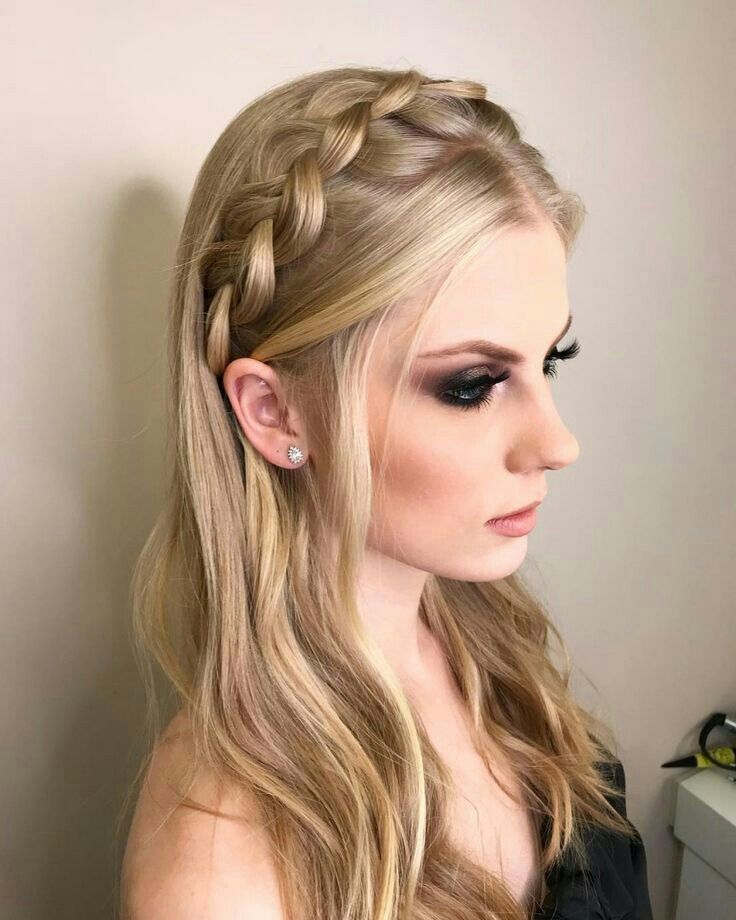 The Rustic Halo: A Touch of Country Charm
The rustic halo braid with its loose strands and floral adornments captures the essence of country charm. It's the perfect style for an outdoor wedding or a romantic countryside getaway, blending natural beauty with whimsical details.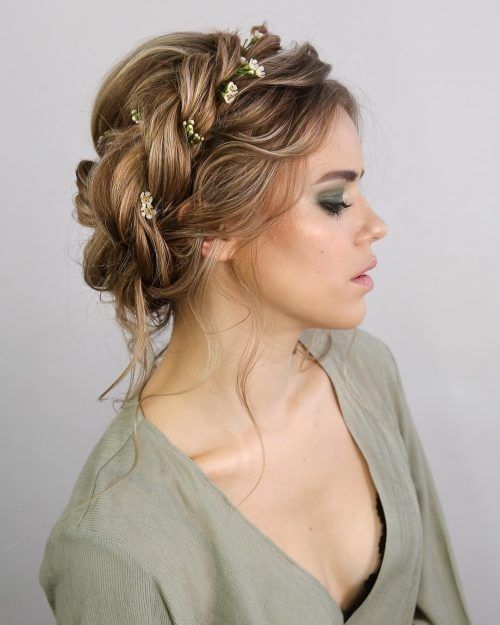 The Serene Halo: Simplicity at Its Finest
Lastly, we have a halo braid that celebrates simplicity and elegance. The minimalistic braid, accented with a single green leaf, is a nod to the natural aesthetic, perfect for a tranquil wedding by the sea or a minimalist event. It's a style that proves the beauty of the halo braid lies in its versatility and timeless appeal.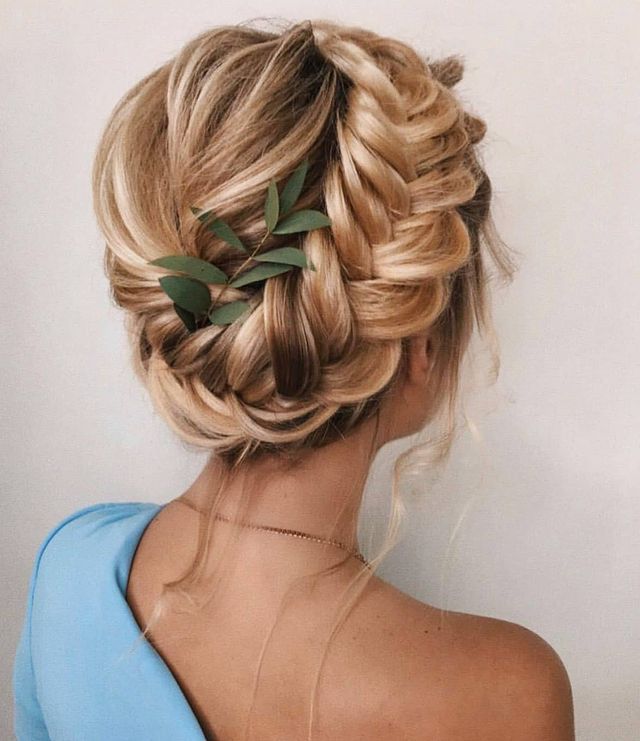 Conclusion
The halo braid hairstyle is an enduring symbol of grace and versatility in the world of fashion. As we've seen through these varied and stunning renditions, it's a style that can be adapted to suit any occasion, hair length, and personal taste. From the half-up, half-down casual chic to the intricately woven bridal crowns, the halo braid continues to be a favoured choice among women of all ages. As we look ahead to 2024, these hairstyles not only follow the trends but set them, inspiring women to embrace their natural beauty with a touch of creativity. Share your thoughts on these styles, and let's continue to weave the story of halo braids together.
Save Pin