Hairstyles
Korean Haircut 18 Ideas for Women with Bangs: Elevate Your Style Game
The world of fashion is ever-evolving, and hairstyles are no exception. Korean haircut trends have captivated women worldwide, especially the charming allure of bangs. This article will guide you through an array of Korean haircut ideas, ensuring you find the one that resonates with your personal style.
The Charm of Korean Haircuts with Bangs
Korean haircuts are celebrated for their ability to frame the face and enhance facial features, while bangs add an extra layer of charm. Bangs offer versatility, helping you achieve a range of looks from innocent to daring. Whether you prefer full, blunt bangs or wispy, delicate ones, the options are limitless.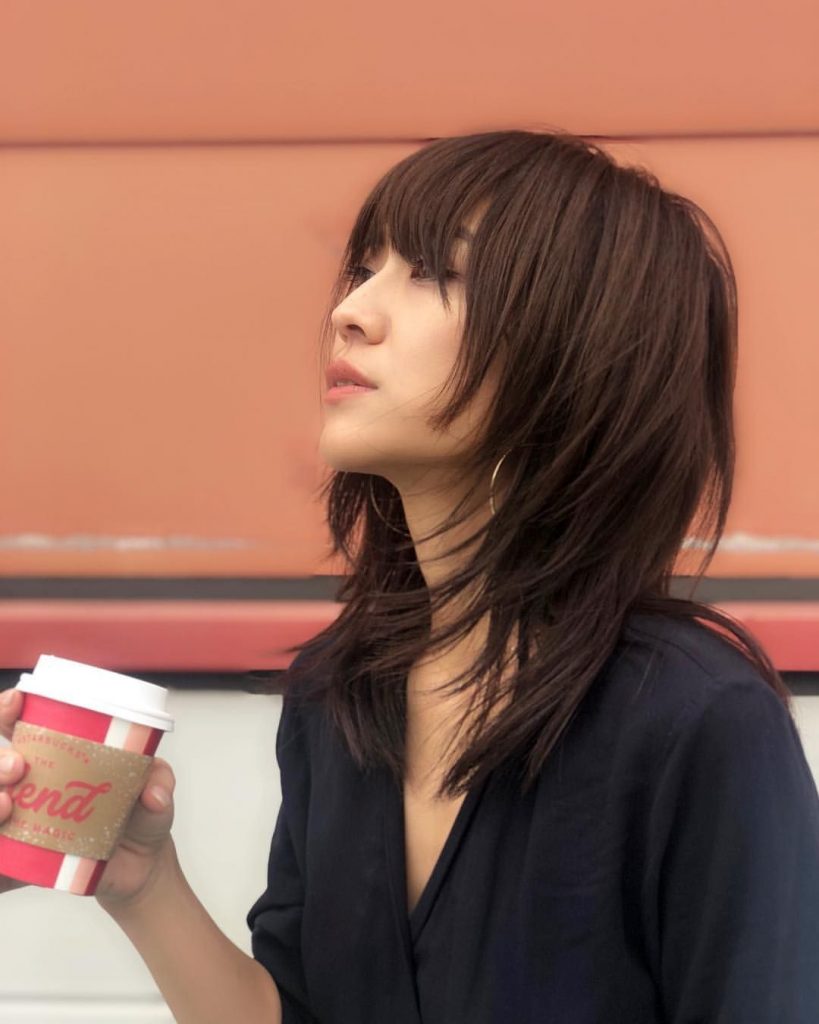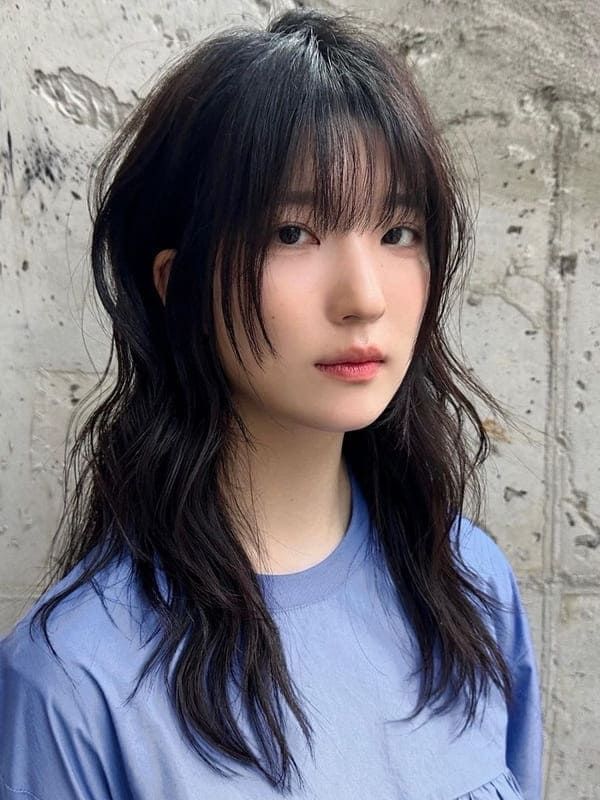 Choosing the Right Bangs for Your Face Shape
Before diving into specific haircut ideas, it's crucial to understand your face shape. Different bang styles complement different face shapes. Oval, round, square, and heart-shaped faces each have their ideal bang type. Consult with a stylist to determine which bang style will accentuate your features the best.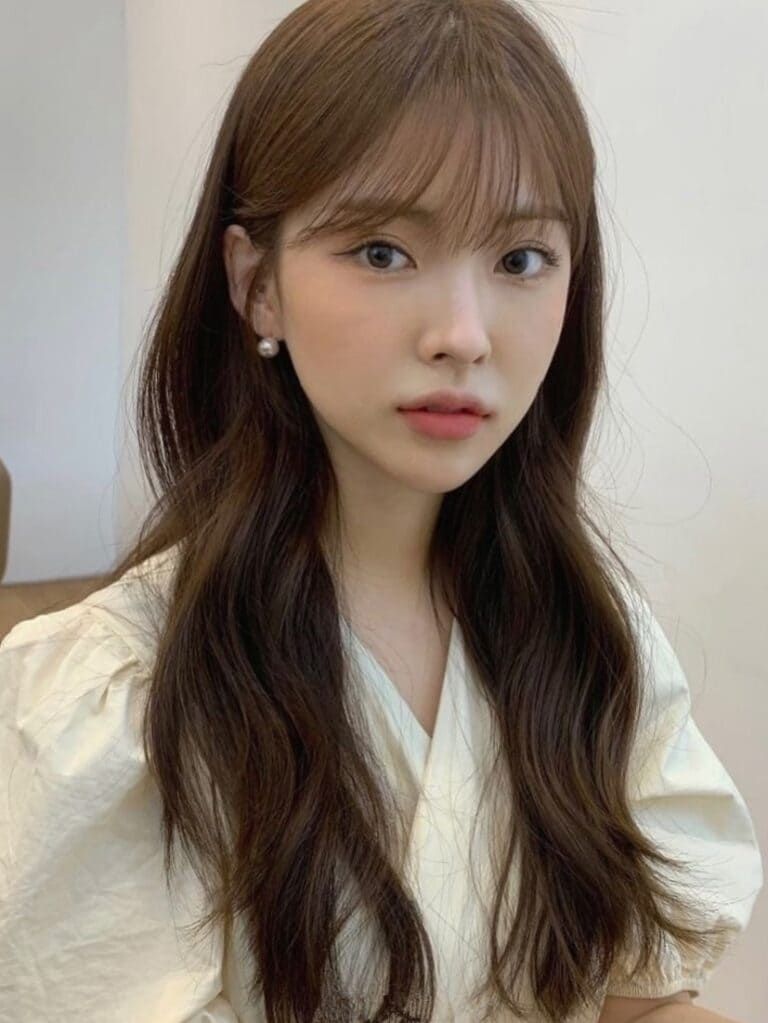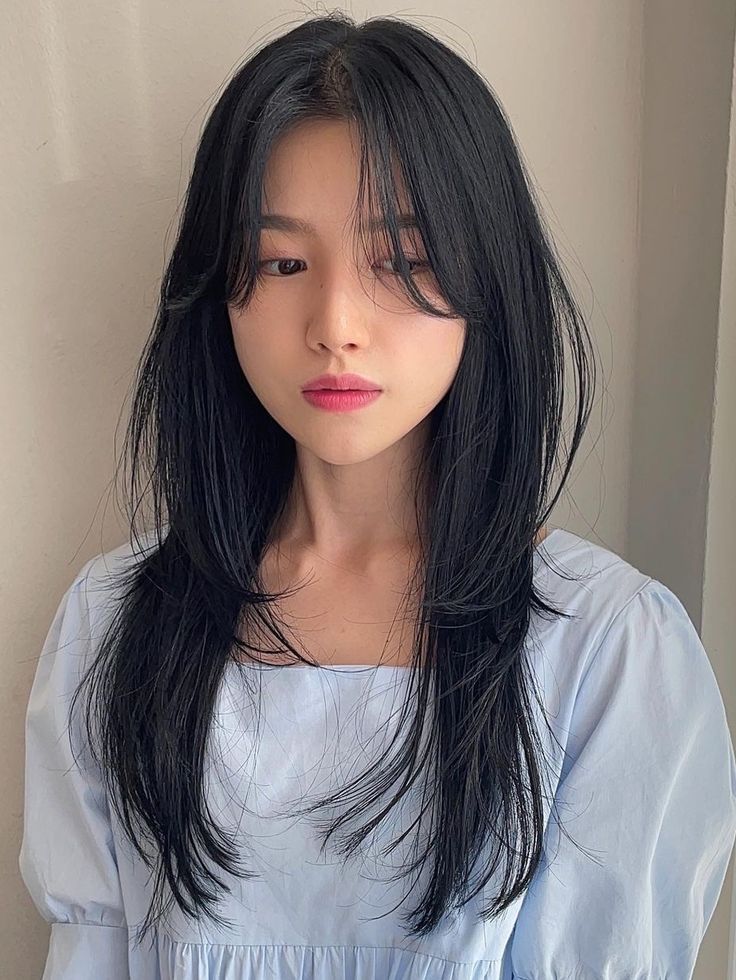 Classic Bob with Curtain Bangs
The classic bob is a timeless haircut that blends seamlessly with curtain bangs. Curtain bangs, gently swept to the sides, frame the face elegantly. This combination exudes sophistication and works well for both casual outings and formal events.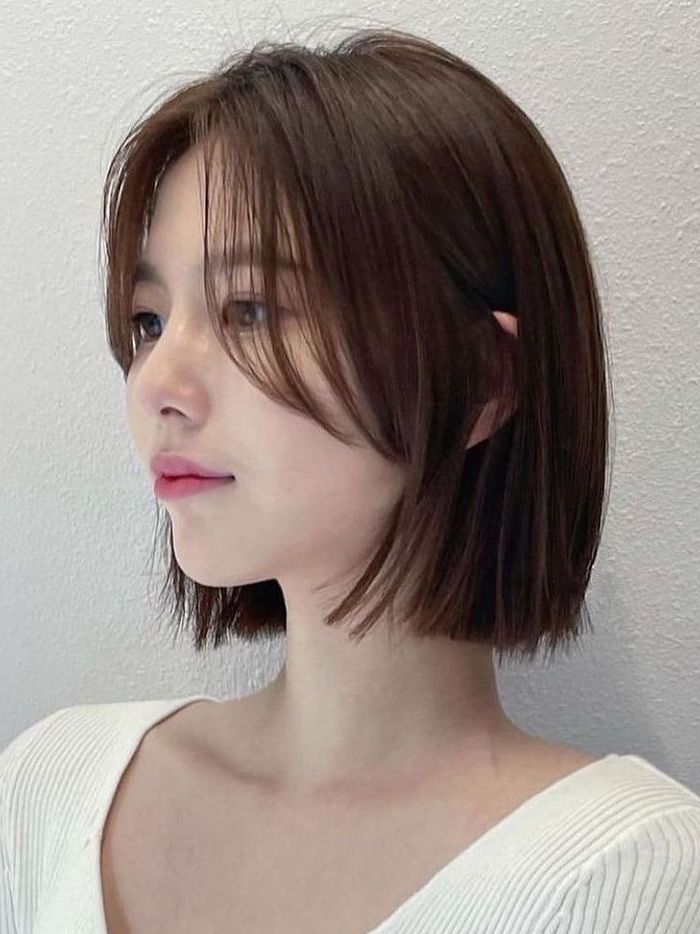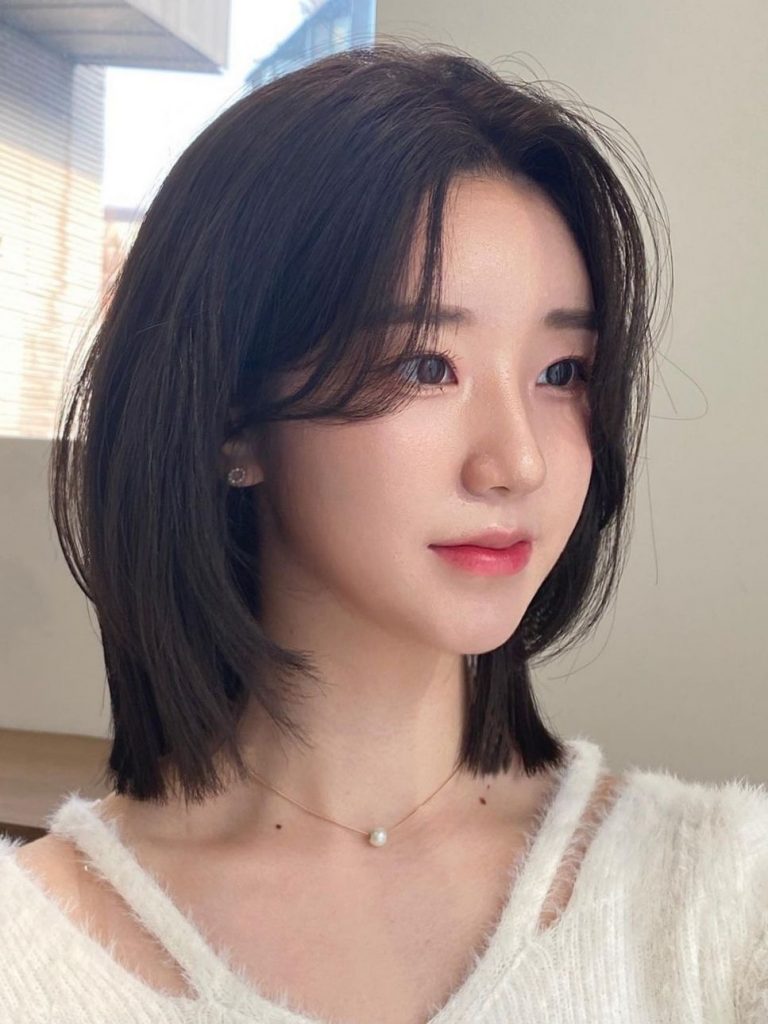 Effortlessly Chic Messy Bangs
Messy bangs have taken the fashion world by storm for their effortless and carefree vibe. These bangs add a touch of playfulness to your look and work wonders in softening angular features.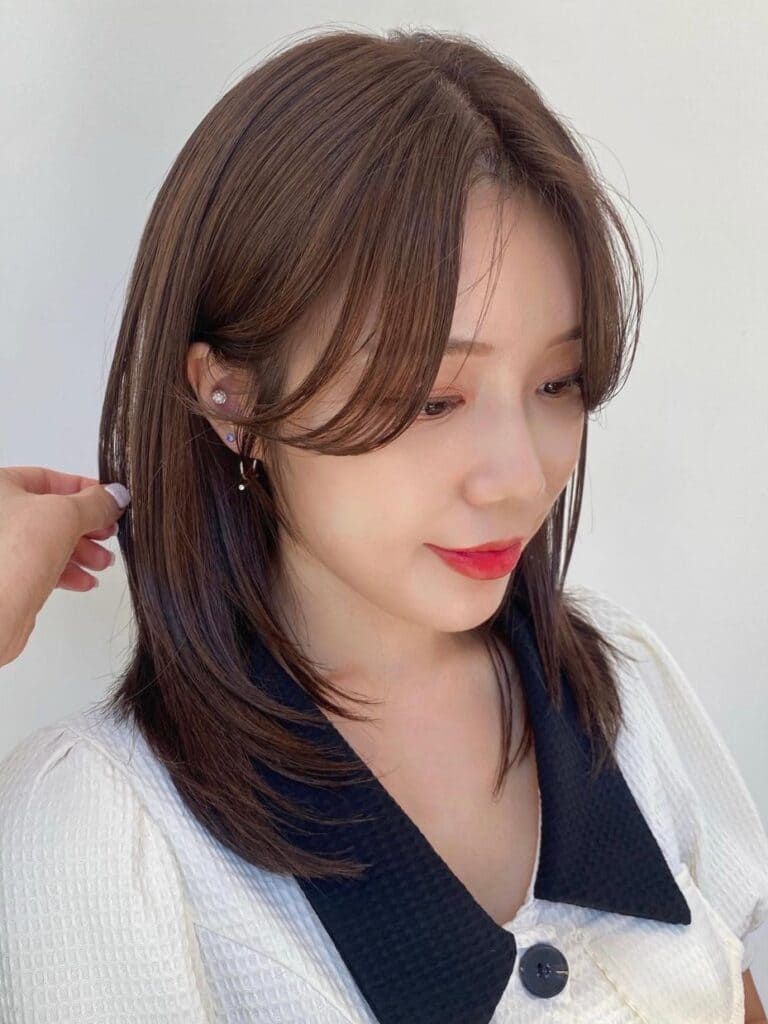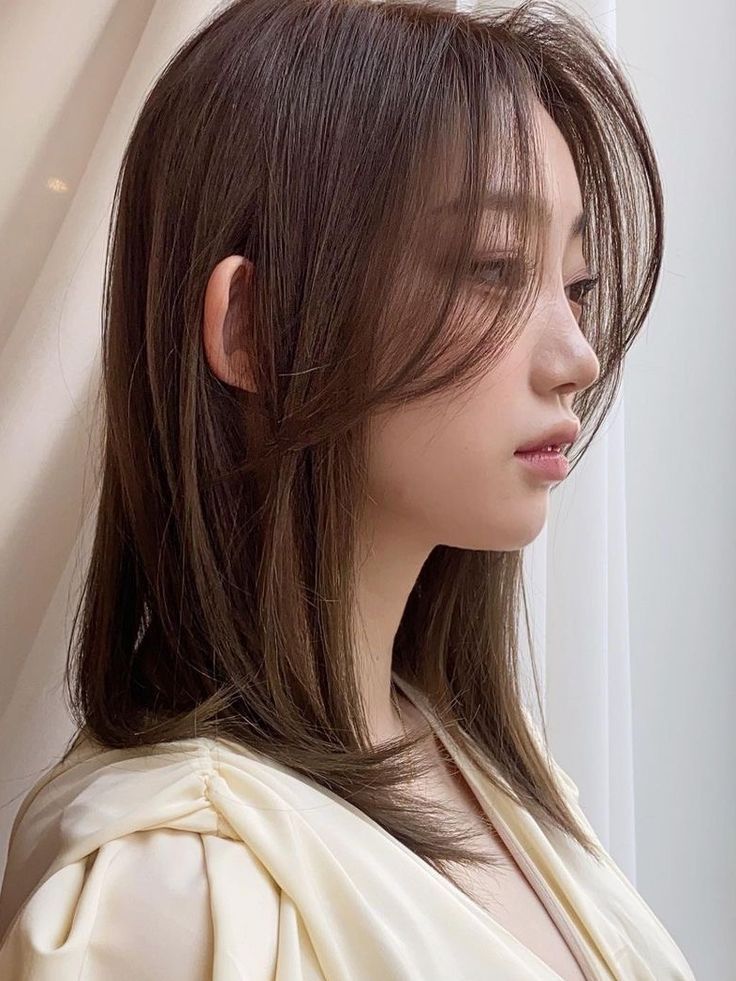 Elegant Long Hair with Wispy Bangs
If you have long hair, complement it with wispy bangs that delicately feather onto your forehead. This combination offers a harmonious balance between elegance and youthfulness.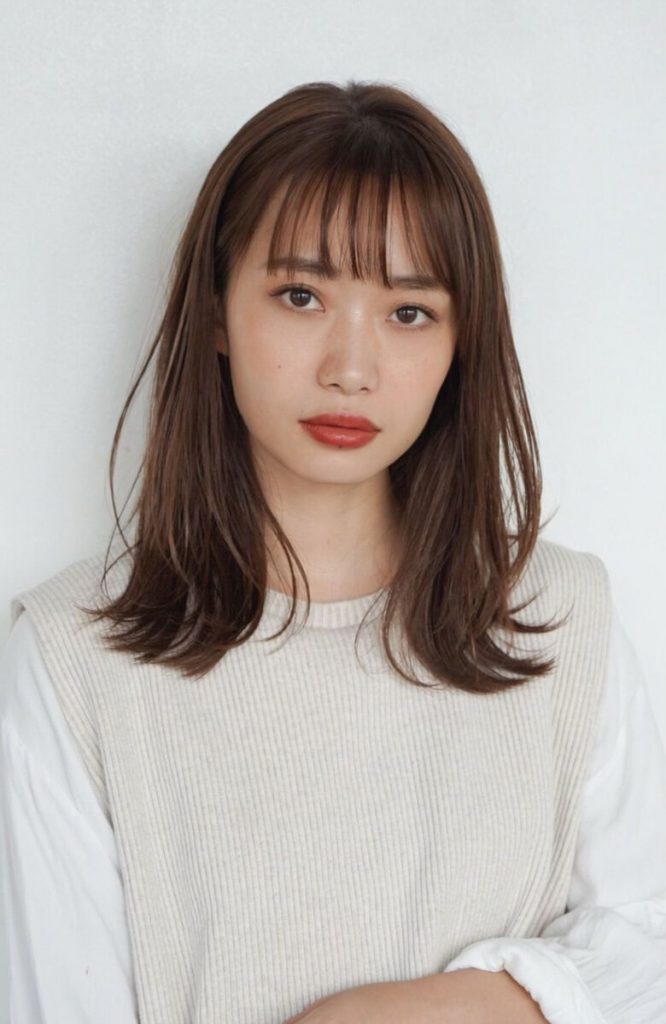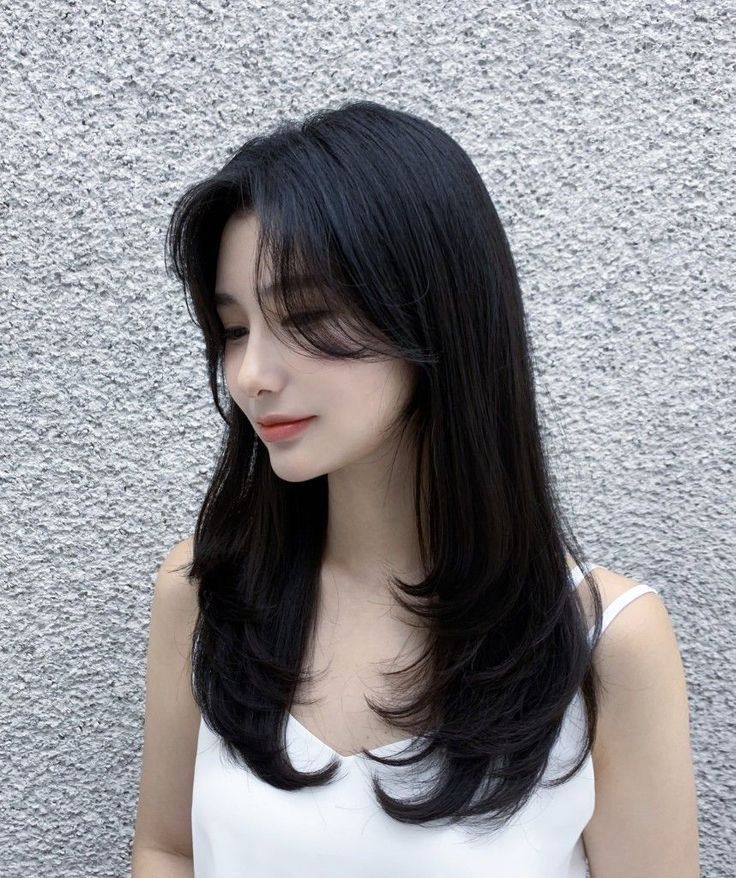 Playful Pixie Cut with Side-Swept Bangs
For those who dare to go short, a pixie cut with side-swept bangs can be a game-changer. It's a bold statement that radiates confidence and style.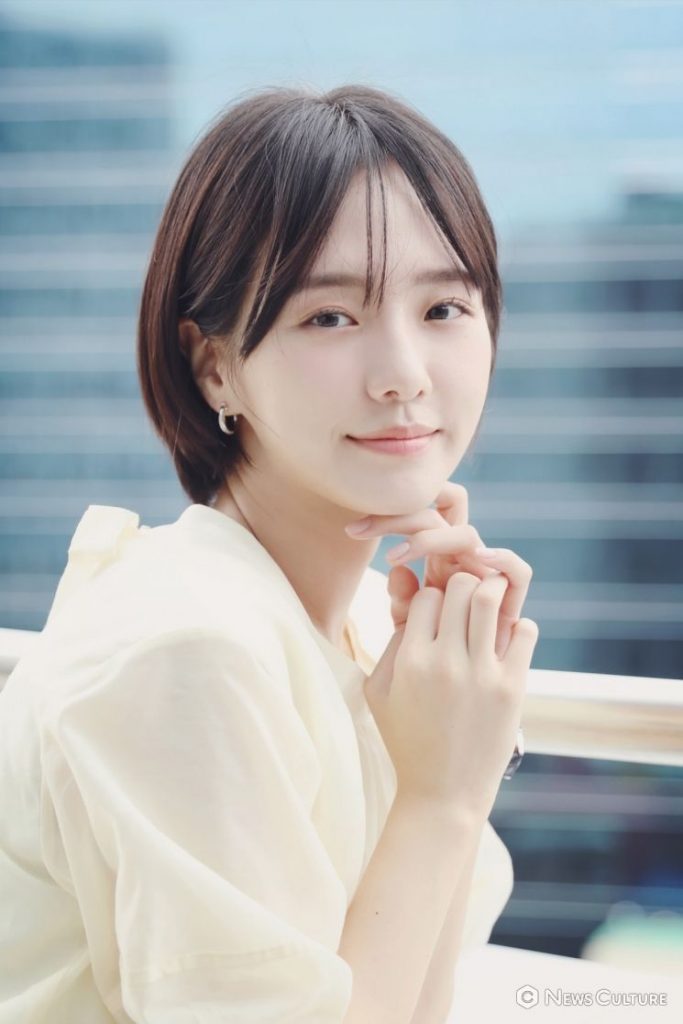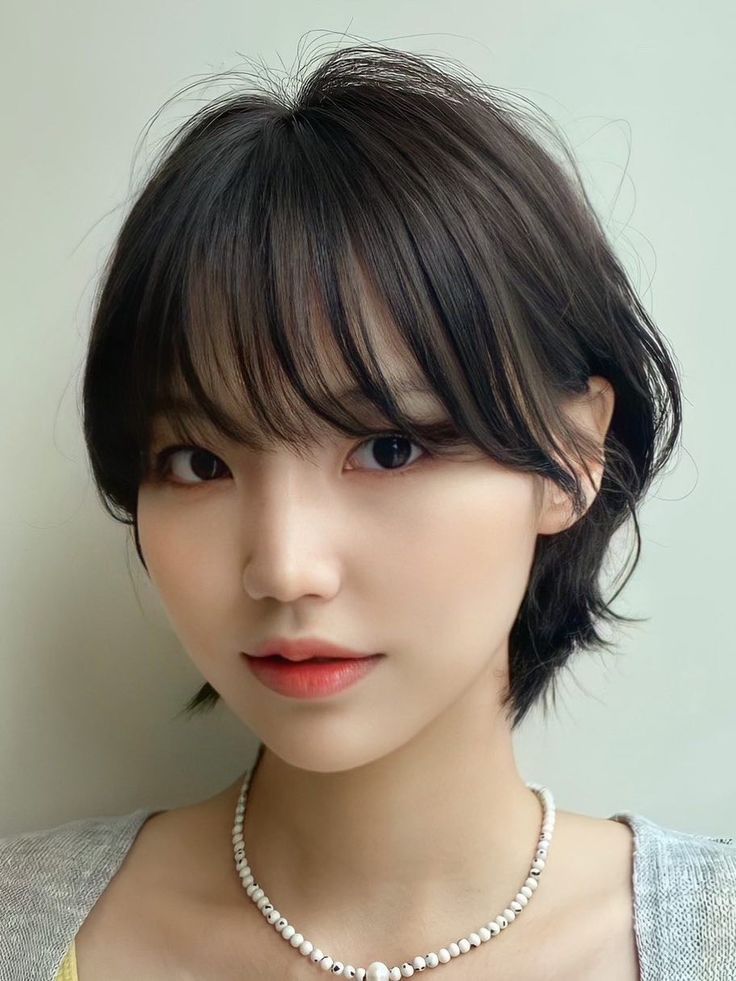 Bold Blunt Bangs with Short Hair
If you're seeking a bold and assertive look, opt for short hair with blunt bangs. This edgy choice commands attention and creates a strong presence.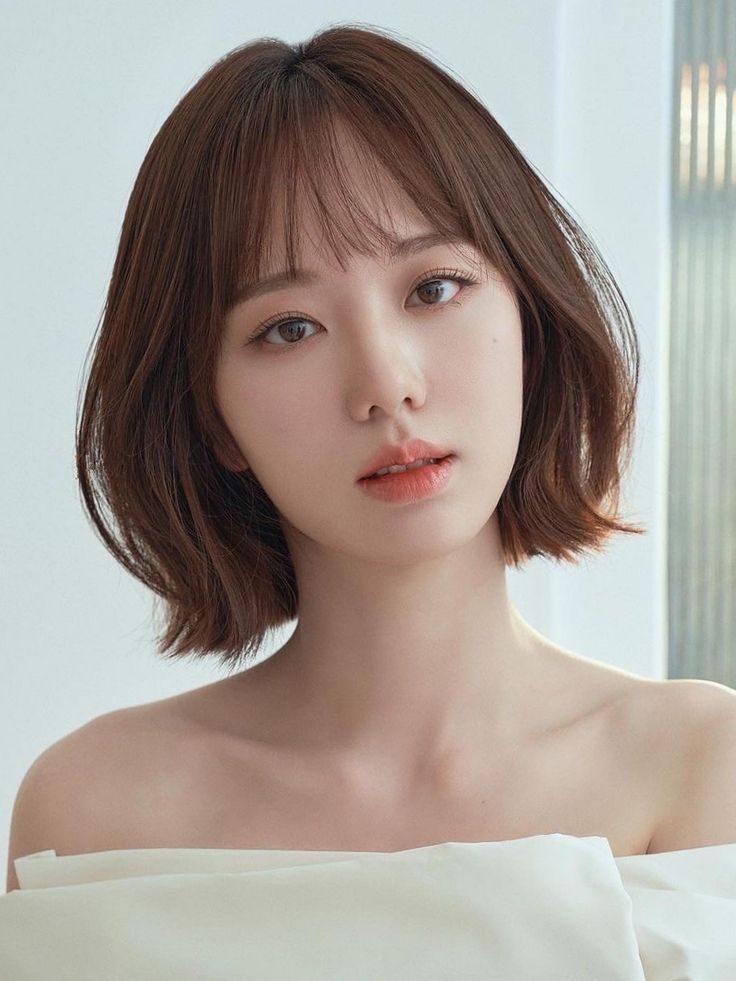 Romantic Updo with Baby Bangs
Baby bangs, characterized by their short length, can be a romantic addition to updo hairstyles. They add a touch of intrigue and highlight your facial contours.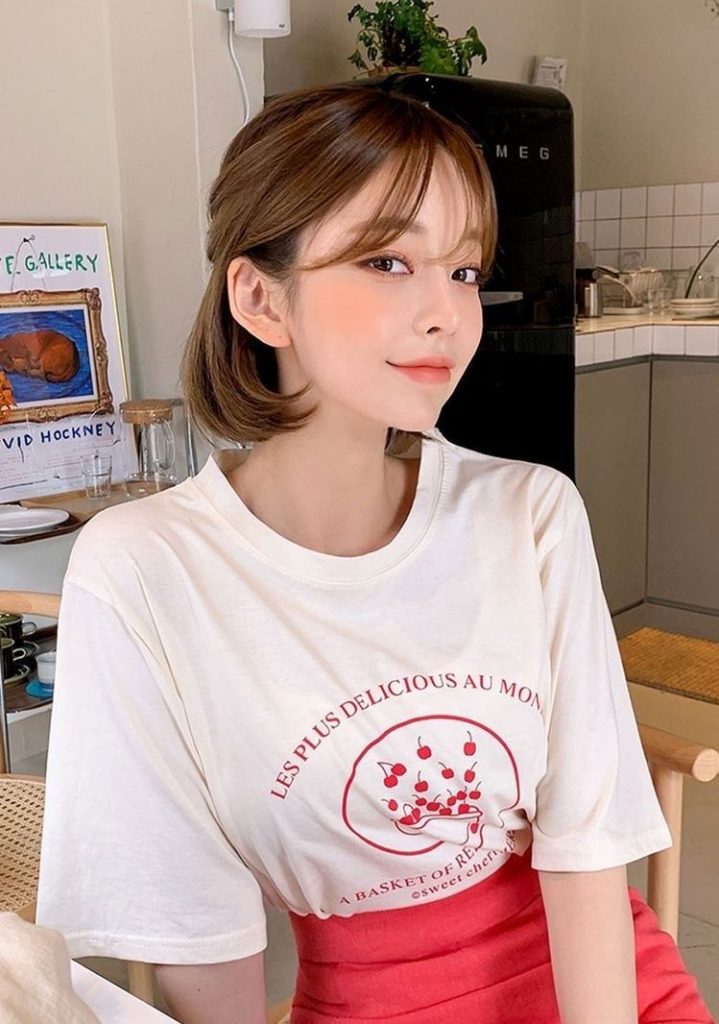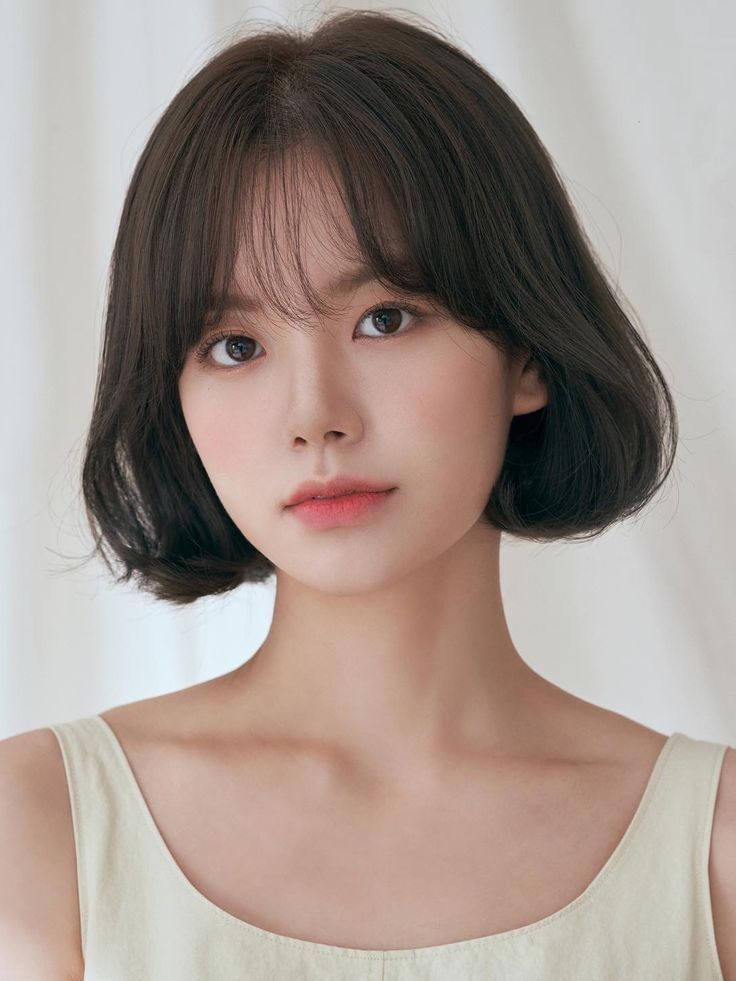 Styling Tips for Maintaining Korean Bangs
Styling Korean bangs requires proper care. Use a round brush to blow-dry them gently, and consider using a texturizing spray for added volume. Regular trims will maintain their shape.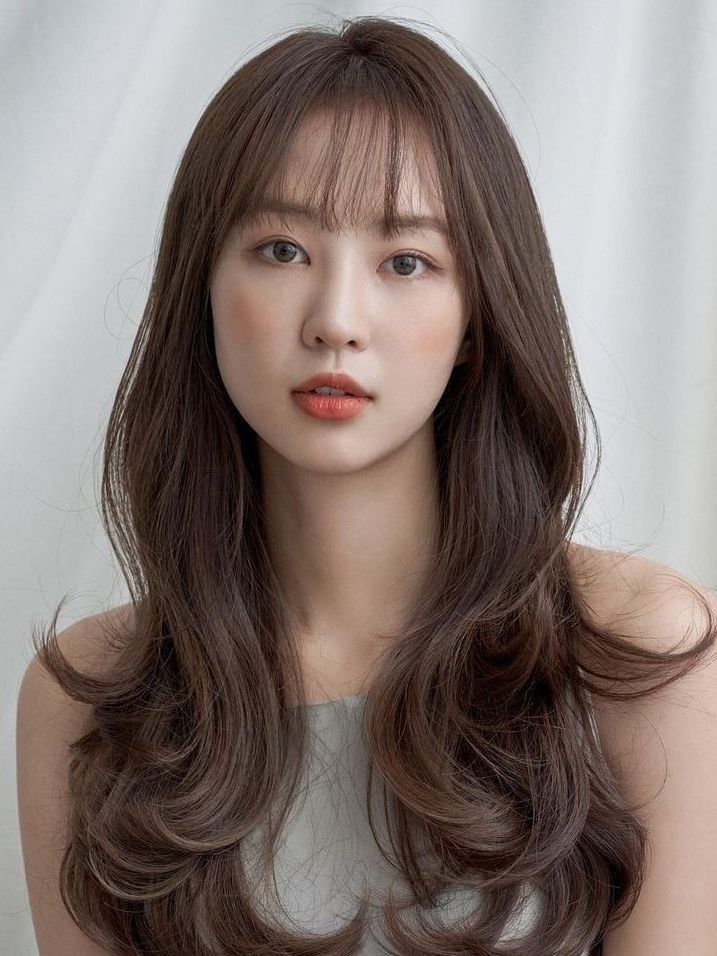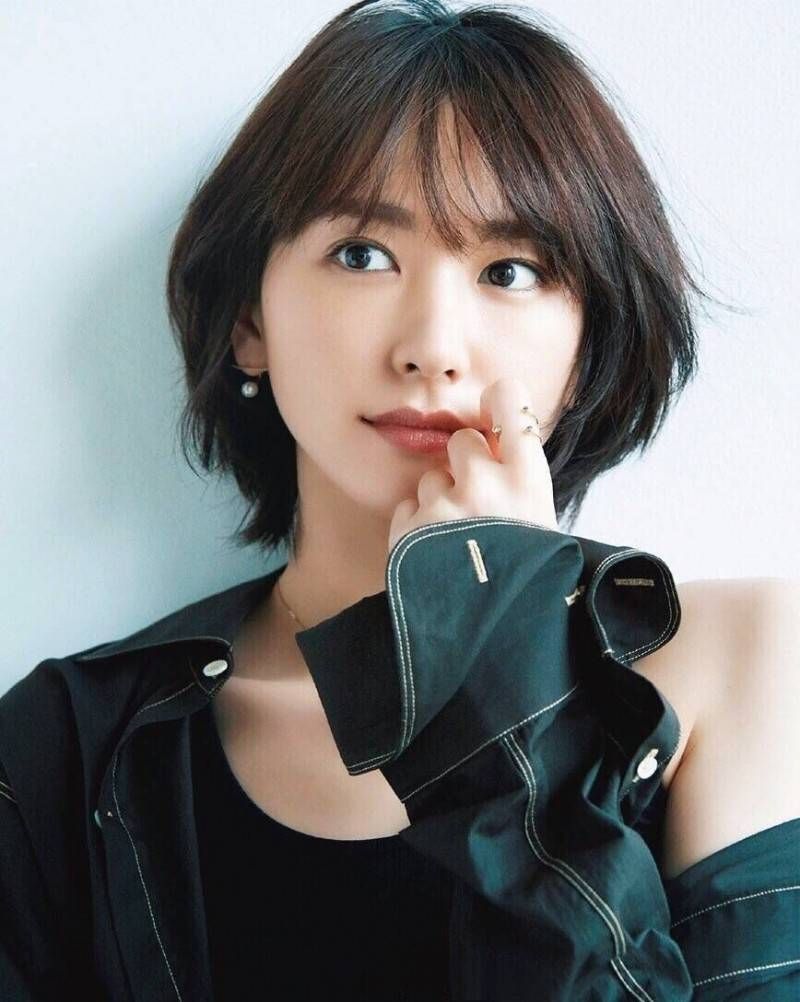 Save Pin