Hairstyles
Versatile and Chic: Long Weave Hairstyles for Black Women with a Natural Look
Long hairstyles can offer versatility and elegance, allowing black women to embrace their natural beauty while expressing their personal style. With the right techniques and care, long hair can be a stunning asset that turns heads and boosts confidence. Whether you prefer to wear your hair natural or experiment with various protective styles, there are numerous ideas and options to consider. In this article, we will explore different long hairstyles for black women and provide helpful tips for maintenance and styling.
The Importance of Hairstyles for Black Women
For black women, hairstyles play a significant role in cultural expression and identity. Hair has deep historical and cultural significance within the black community, and it is often seen as a form of self-expression and empowerment. Long hairstyles, in particular, allow black women to showcase the beauty and versatility of their natural hair. By embracing long hairstyles, black women can embrace their heritage and celebrate their unique beauty.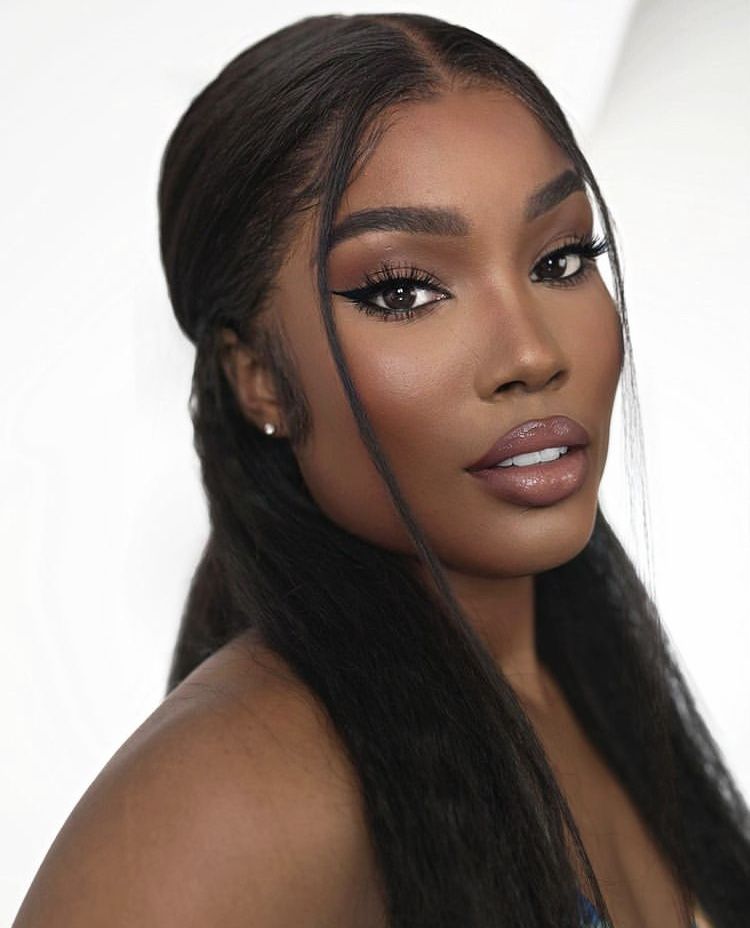 Factors to Consider for Long Hairstyles
Before diving into specific hairstyle ideas, it's important to consider a few factors that can influence the choice of long hairstyles for black women.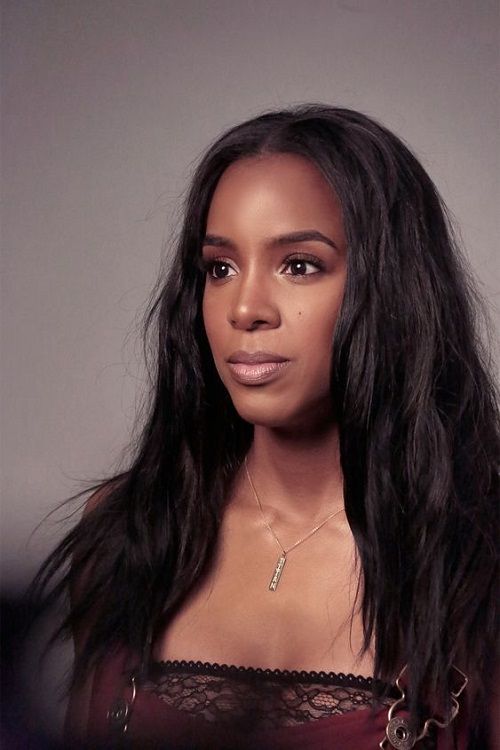 Hair Texture and Type
Black women have a diverse range of hair textures and types, ranging from kinky coils to loose curls. Understanding your hair texture and type will help determine which long hairstyles are most suitable for you. For example, those with tightly coiled hair may opt for styles that offer more stretch and elongation, such as twist outs or braid outs, while those with looser curls may prefer styles that accentuate their natural curl pattern, like wash-and-go styles or bantu knots.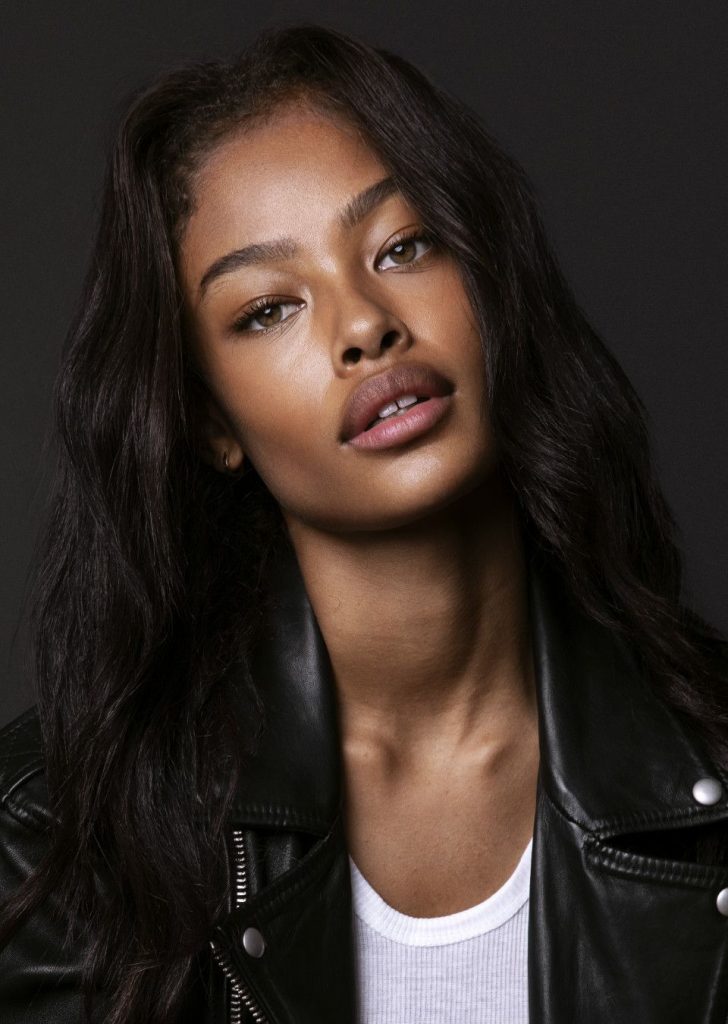 Face Shape
Face shape is another crucial aspect to consider when choosing a long hairstyle. Different face shapes require different styles to enhance the features and create a flattering look. For instance, those with round faces may want to consider hairstyles that add height and lengthen the face, such as updos or high ponytails. On the other hand, those with oval or heart-shaped faces may have more flexibility with a wider range of hairstyles.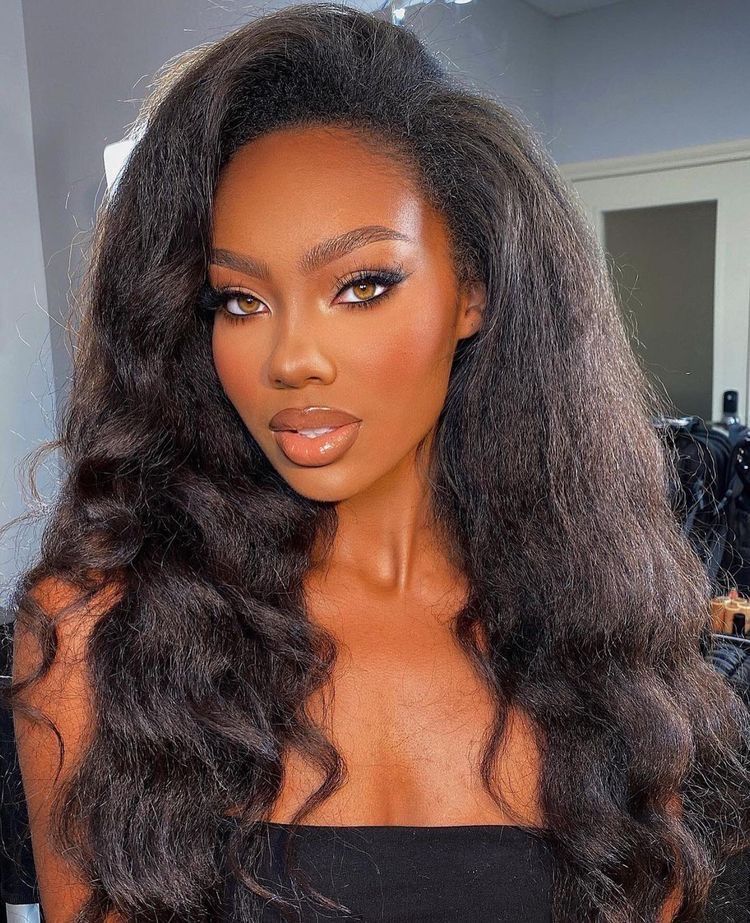 Lifestyle and Maintenance
It's important to consider your lifestyle and the level of maintenance you are willing to commit to when choosing a long hairstyle. Some styles require more time and effort to maintain, while others offer simplicity and convenience. If you have a busy schedule or prefer low-maintenance styles, you may lean towards protective hairstyles that can be kept for an extended period without daily manipulation.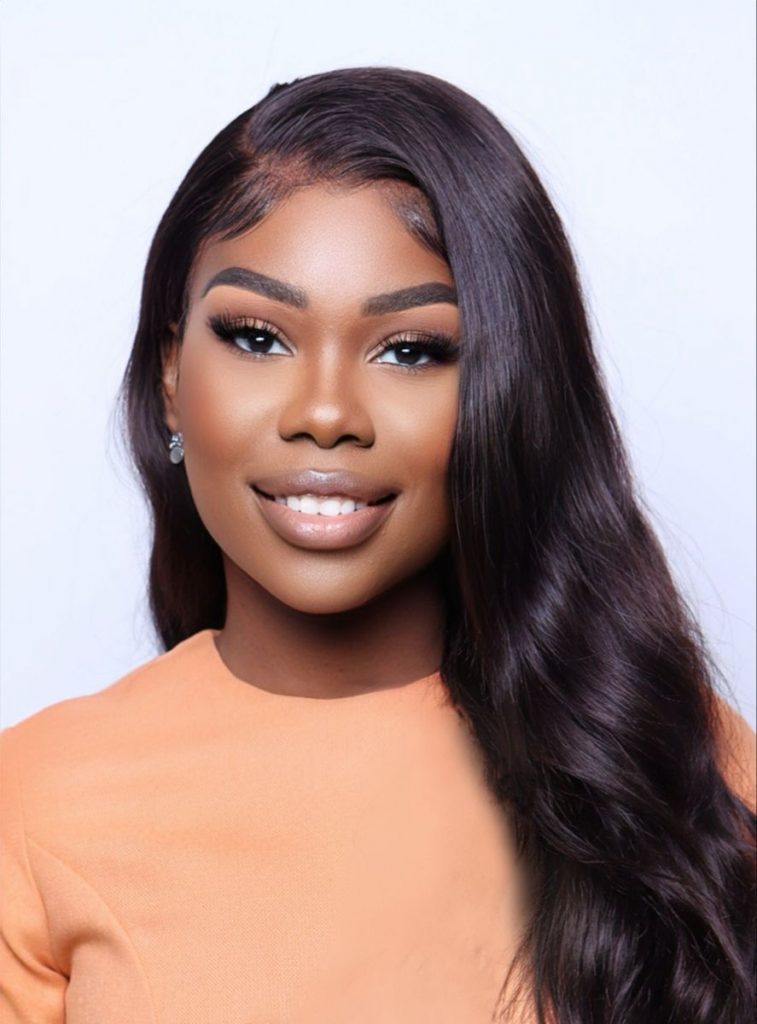 Styling Options for Long Hair
Long hair provides countless styling options for black women, catering to different preferences and occasions. Here are some popular styling options to consider:
Natural Hairstyles
Natural hairstyles celebrate the beauty of textured hair and can be worn with pride. From twist outs to braid outs, these styles emphasize the unique curl patterns and allow the hair to flow freely. Natural hairstyles are versatile and can be customized to suit individual preferences and desired looks.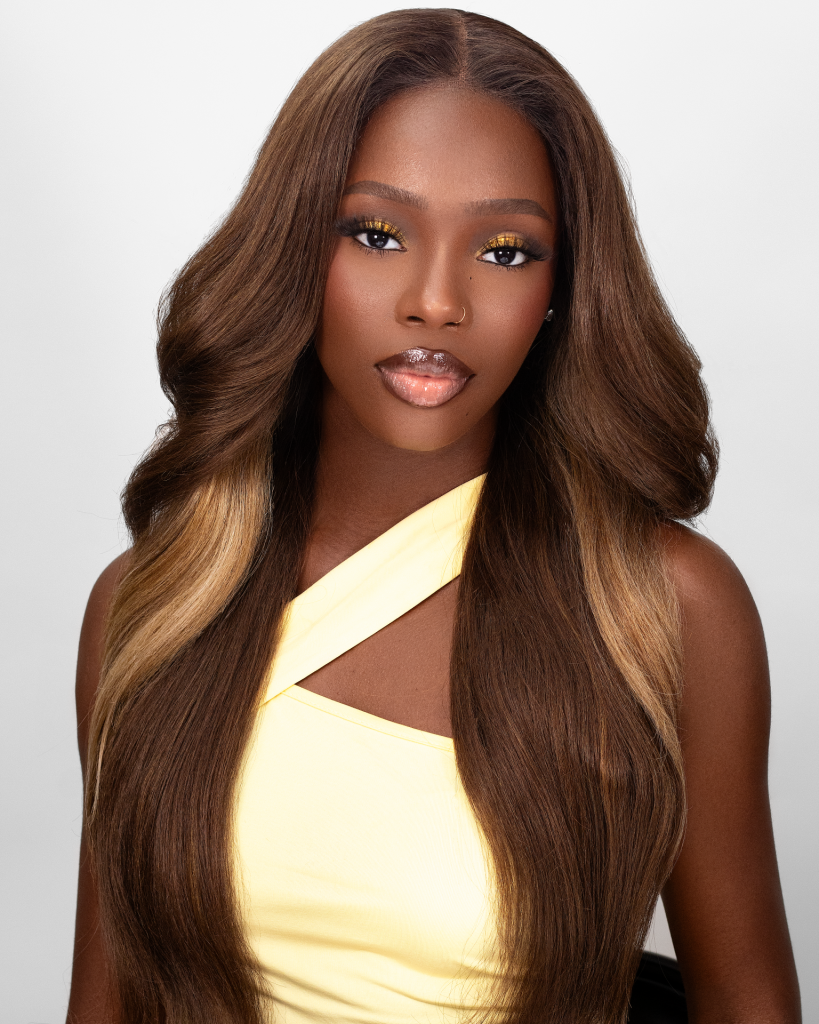 Protective Hairstyles
Protective hairstyles, such as braids, twists, and weaves, help to shield the hair from environmental stressors and manipulation, promoting healthy hair growth. These styles also offer versatility, as they can be styled in various ways to suit different occasions or moods. Protective hairstyles allow for minimal daily maintenance and protect the hair from breakage and damage.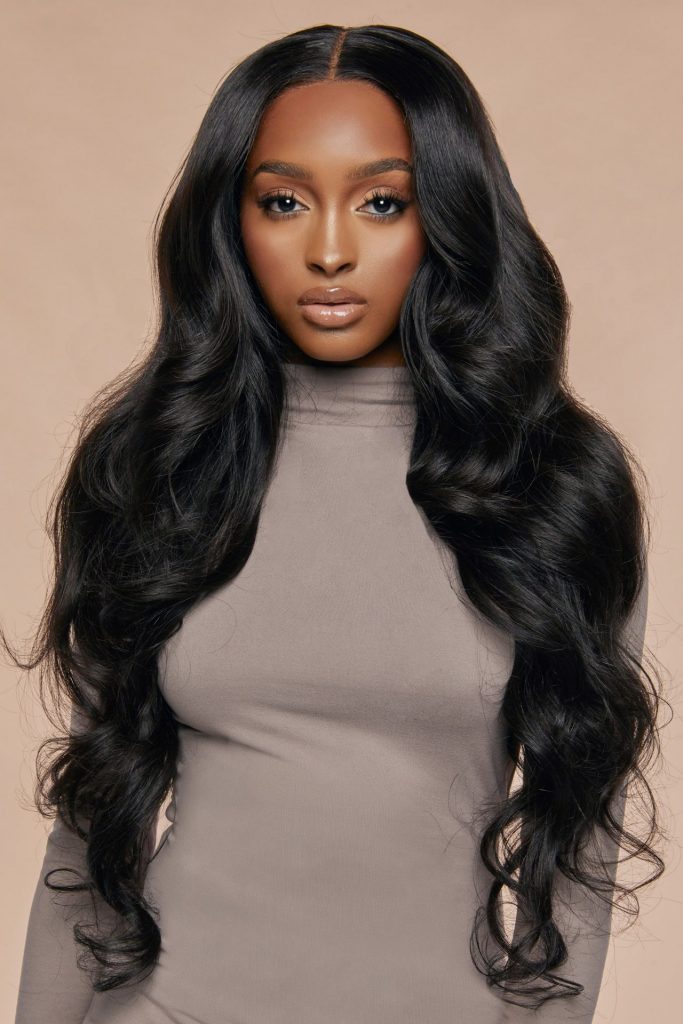 Braided Hairstyles
Braided hairstyles have been a staple in black hair culture for centuries, and they continue to be popular today. From classic box braids to intricate cornrows, braided hairstyles offer a wide range of options to express creativity and individuality. Braids can be worn long and flowing or styled into updos and buns for a more polished look.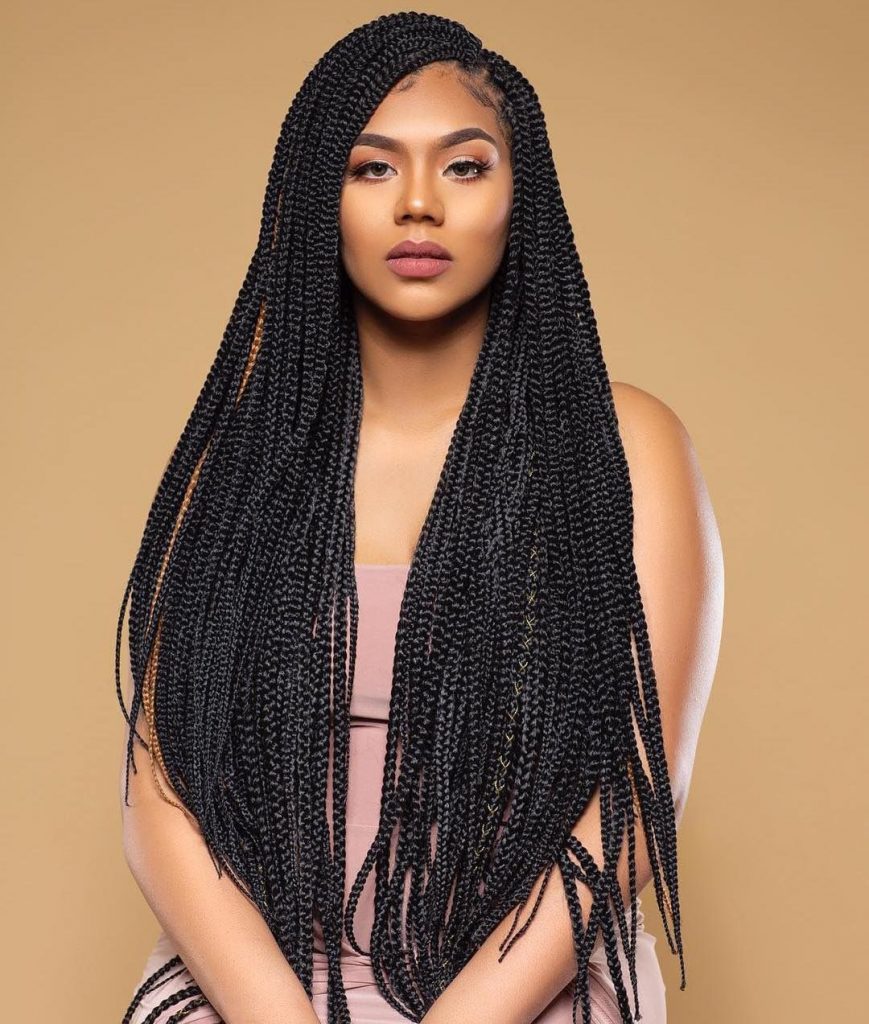 Updos and Buns
Updos and buns are elegant and sophisticated options for special occasions or professional settings. They can be achieved with natural hair or with the help of extensions or hairpieces. Updos and buns provide versatility and keep the hair out of the way while still looking stylish.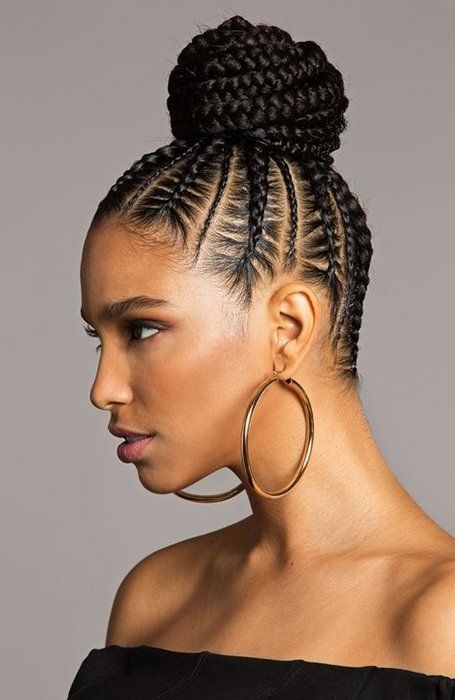 Curly and Wavy Styles
Curly and wavy hairstyles add a touch of romance and softness to long hair. Whether achieved through flexi-rods, perm rods, or curling wands, these styles enhance the natural texture of the hair and create a playful and feminine look. Curly and wavy styles can be worn loose or styled into half-up, half-down hairstyles for a chic and effortless vibe.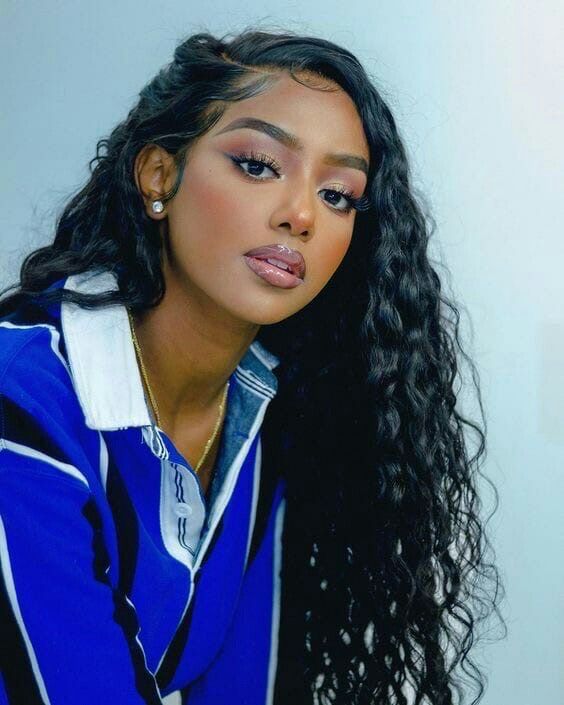 Trending Long Hairstyles for Black Women
Now, let's explore some of the trending long hairstyles for black women that are popular and widely embraced: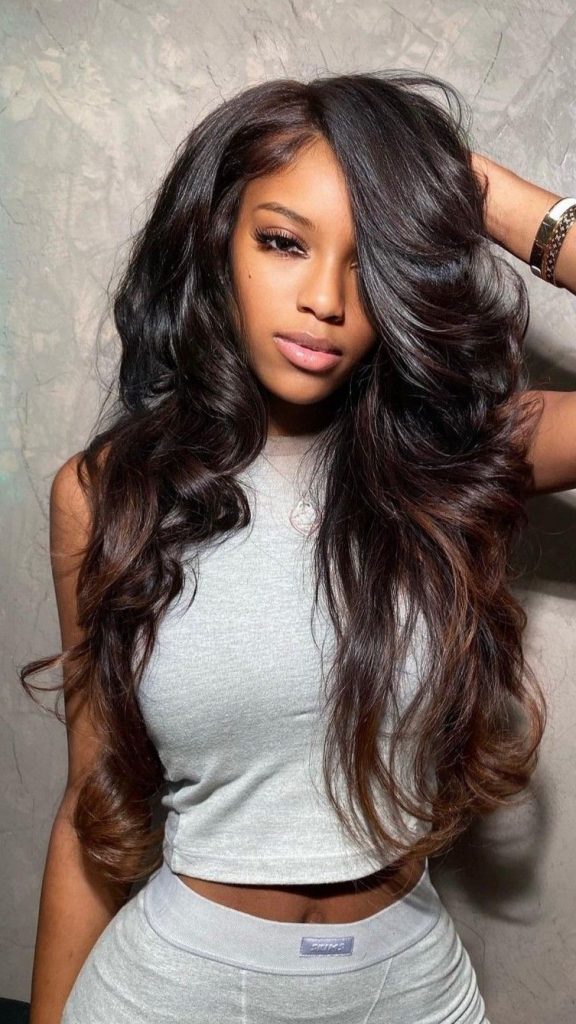 Afro: The iconic afro hairstyle celebrates natural hair in all its glory, showcasing the fullness and volume of textured hair.
Box Braids: Box braids are a timeless and versatile style, providing endless options for creativity and individuality.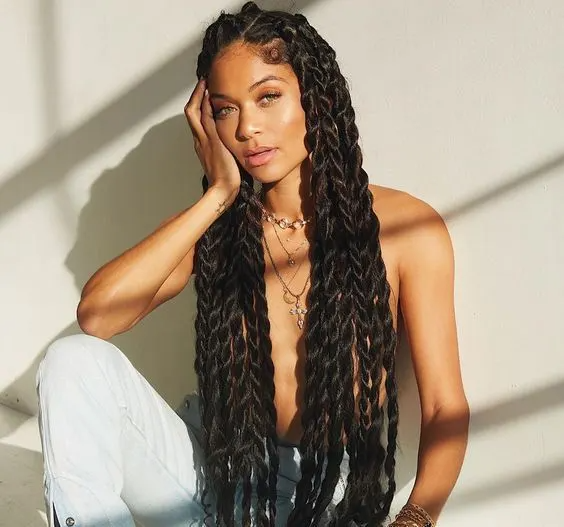 Twist Outs: Twist outs create defined and bouncy curls, offering a glamorous yet natural look.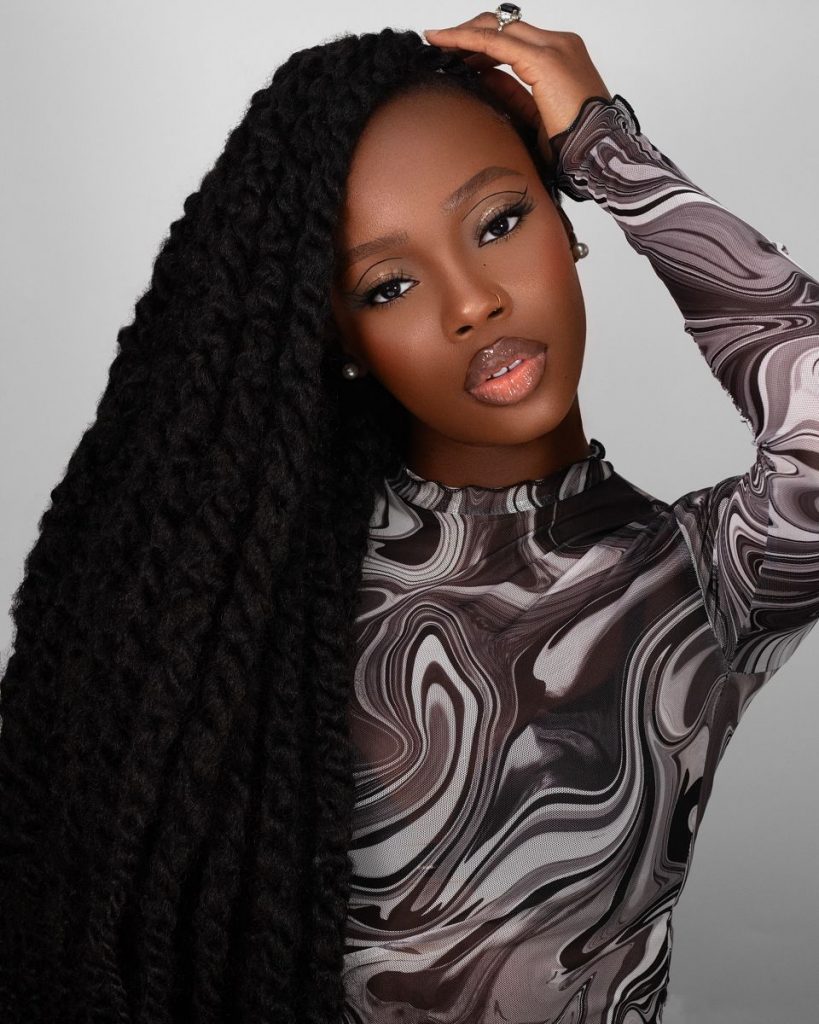 Senegalese Twists: Senegalese twists are smaller and more intricate twists that add sophistication and elegance to any look.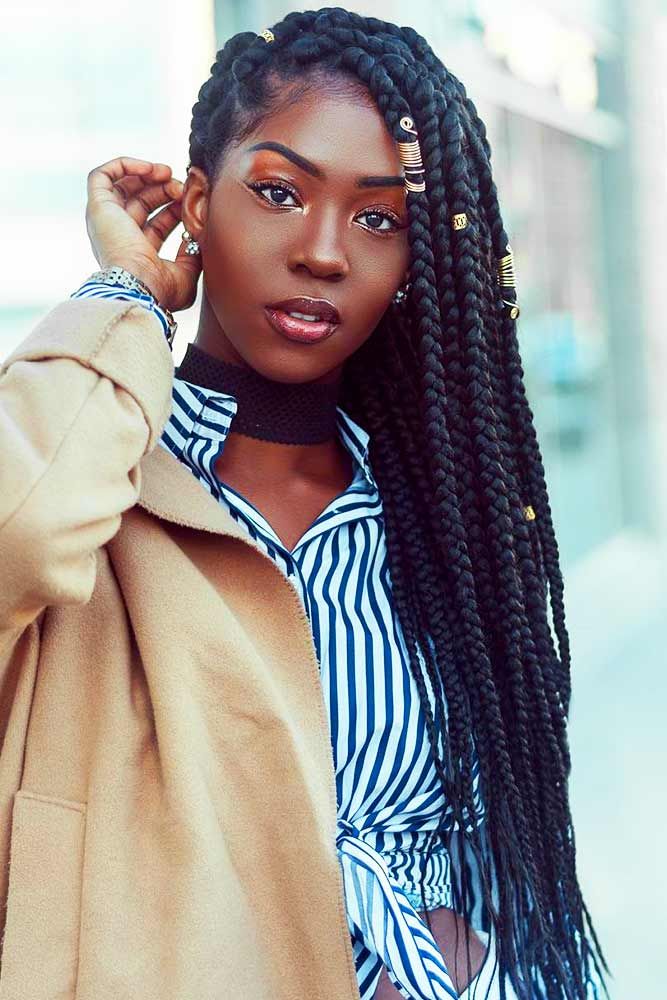 Faux Locs: Faux locs offer the appearance of traditional locs without the long-term commitment, allowing for easy style changes.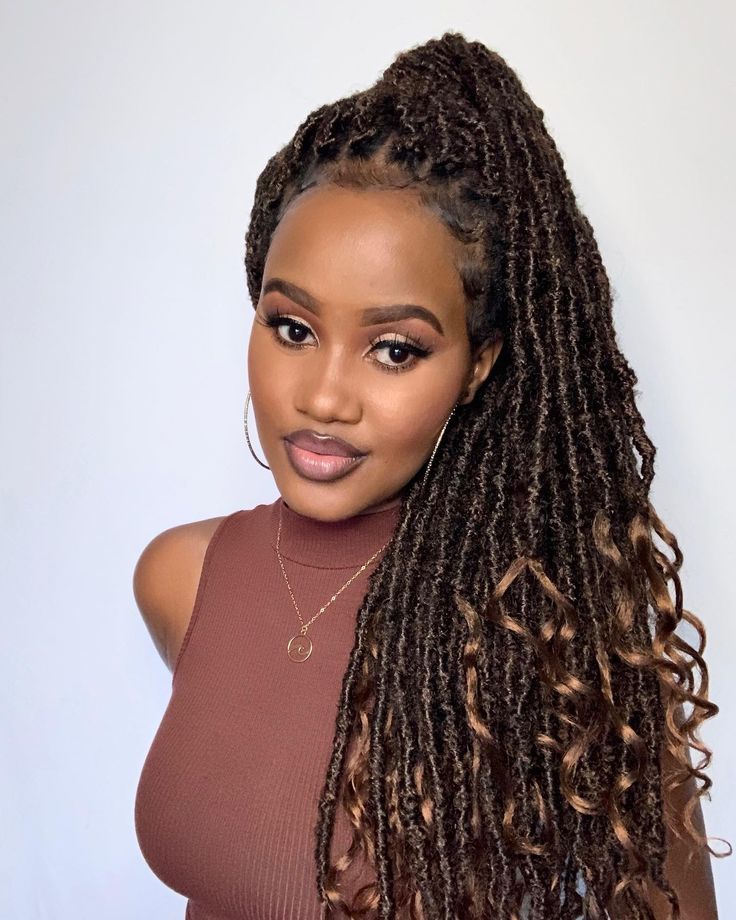 Cornrows: Cornrows are a classic and culturally significant style that can be worn in various patterns and designs.
Sleek Ponytail: A sleek ponytail is a simple yet elegant hairstyle that can be achieved with long hair, offering a polished and sophisticated appearance.
Half Up, Half Down: The half up, half down hairstyle combines the best of both worlds, providing versatility and a stylish look.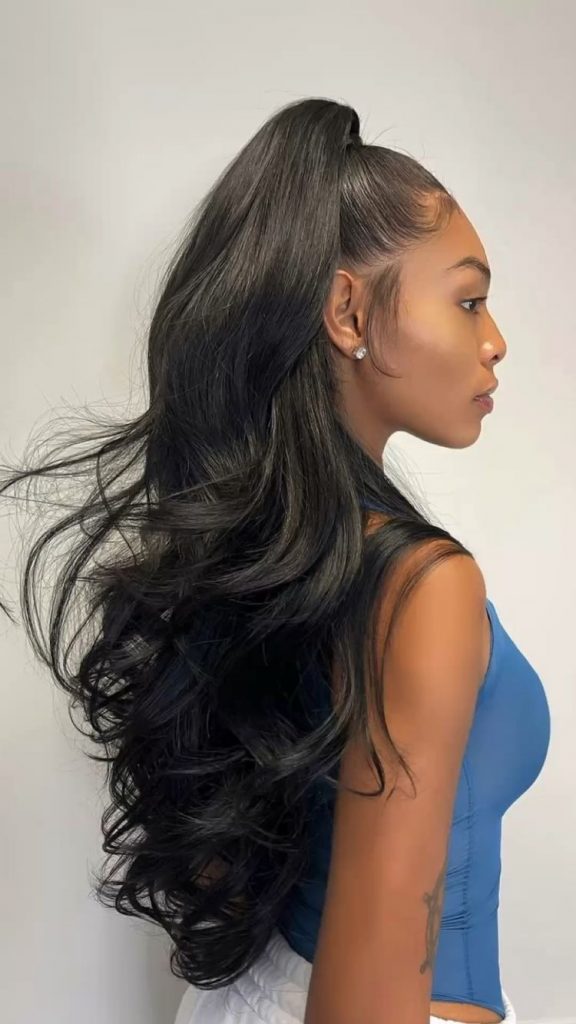 Bantu Knots: Bantu knots are small coiled buns that create a playful and youthful look, perfect for a fun and casual outing.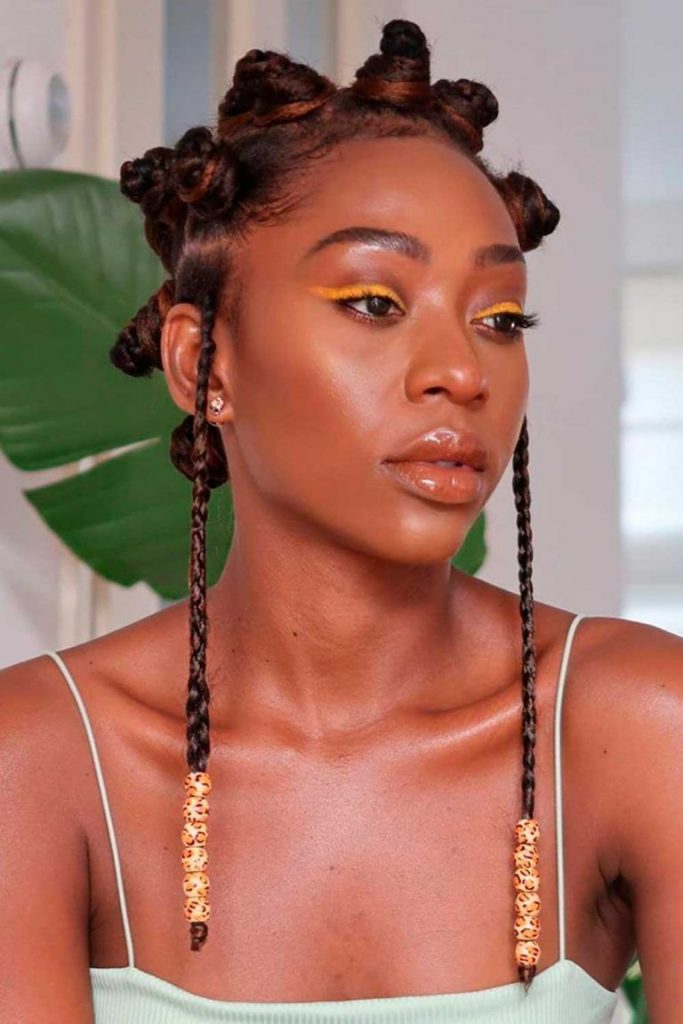 Hair Care Tips for Long Hair
Maintaining healthy and vibrant long hair requires proper care and attention. Here are some essential hair care tips for black women with long hair: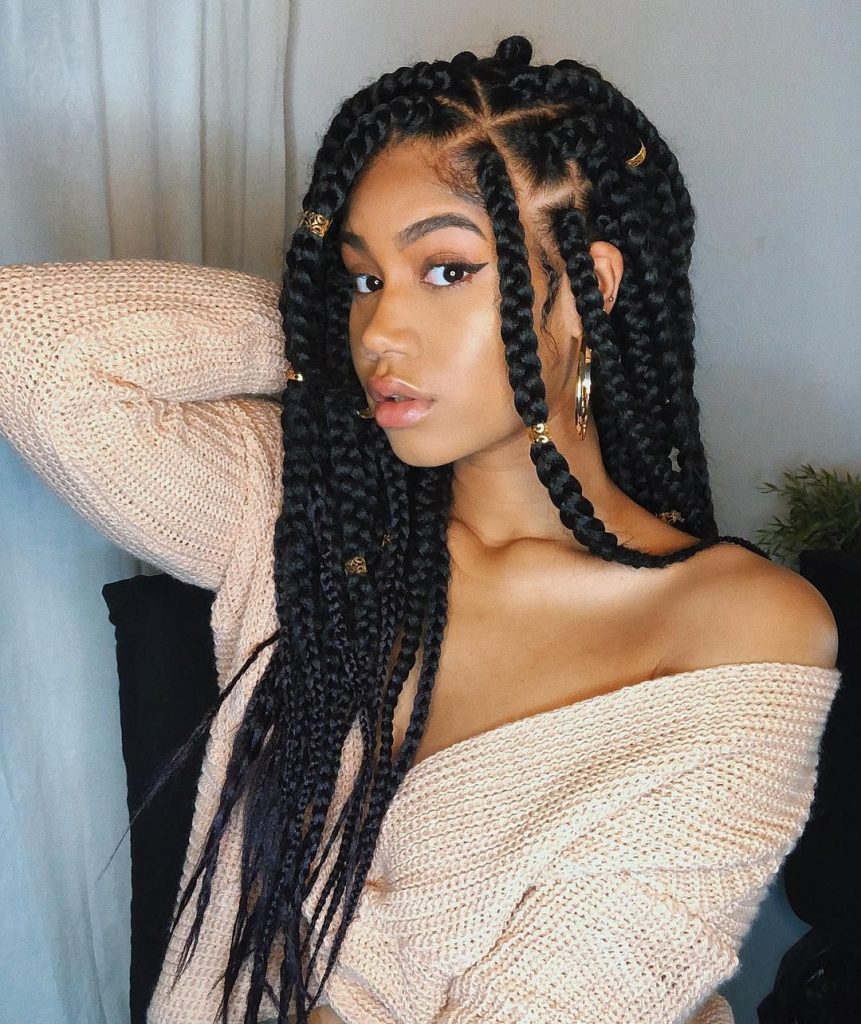 Moisture and Hydration
Moisture is crucial for maintaining the health and manageability of long hair. Deep conditioning treatments, leave-in conditioners, and moisturizing oils can help keep the hair hydrated and prevent dryness and breakage.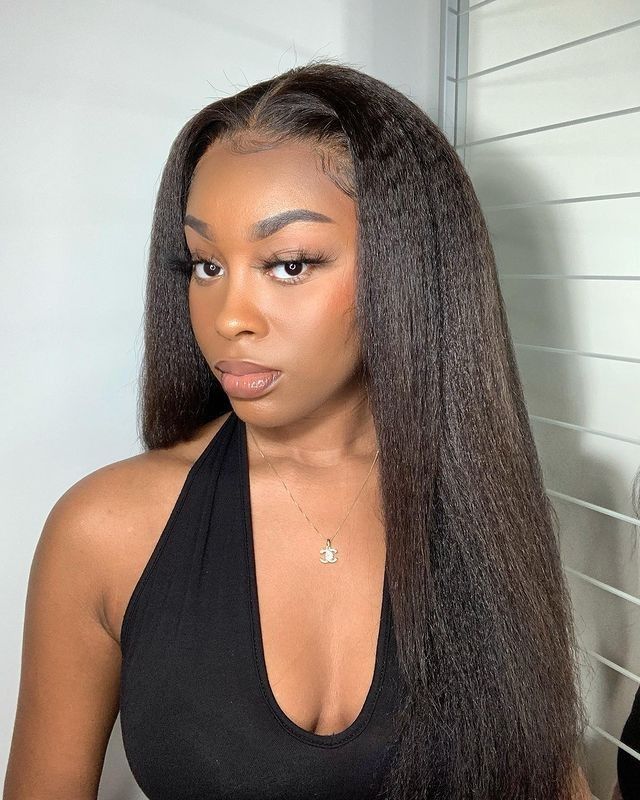 Proper Washing and Conditioning
Regular washing and conditioning are essential for maintaining clean and healthy hair. Use sulfate-free shampoos and conditioners formulated for your hair type to avoid stripping the hair of natural oils. Deep conditioning treatments should be done at least once a week to nourish and strengthen the hair.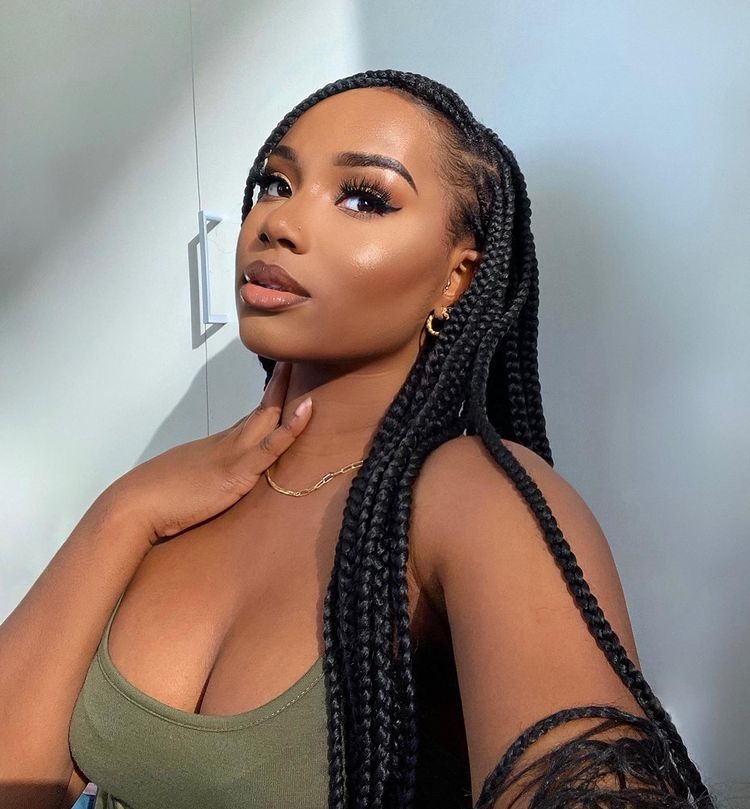 Avoiding Heat Damage
Excessive heat can cause damage and weaken the hair over time. Minimize the use of heat-styling tools like flat irons and curling irons, and always use a heat protectant spray before applying heat to the hair.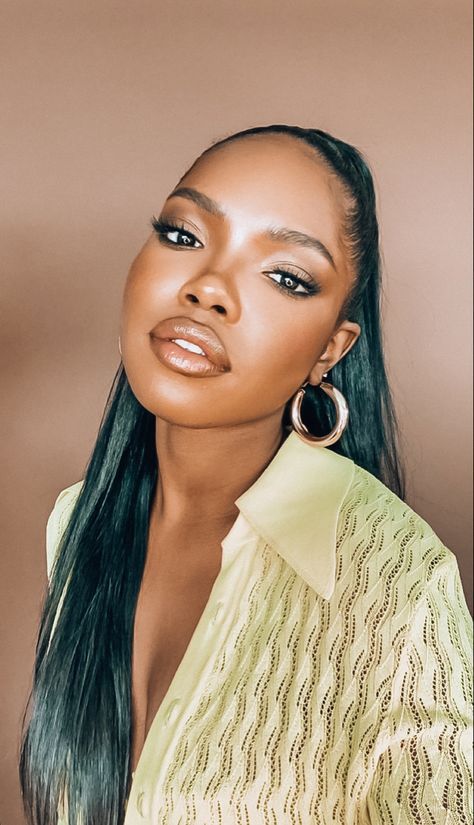 Protecting Ends
The ends of long hair are the oldest and most vulnerable parts, prone to dryness and breakage. Regularly moisturize and seal the ends with oils or serums to prevent split ends and promote healthy hair growth.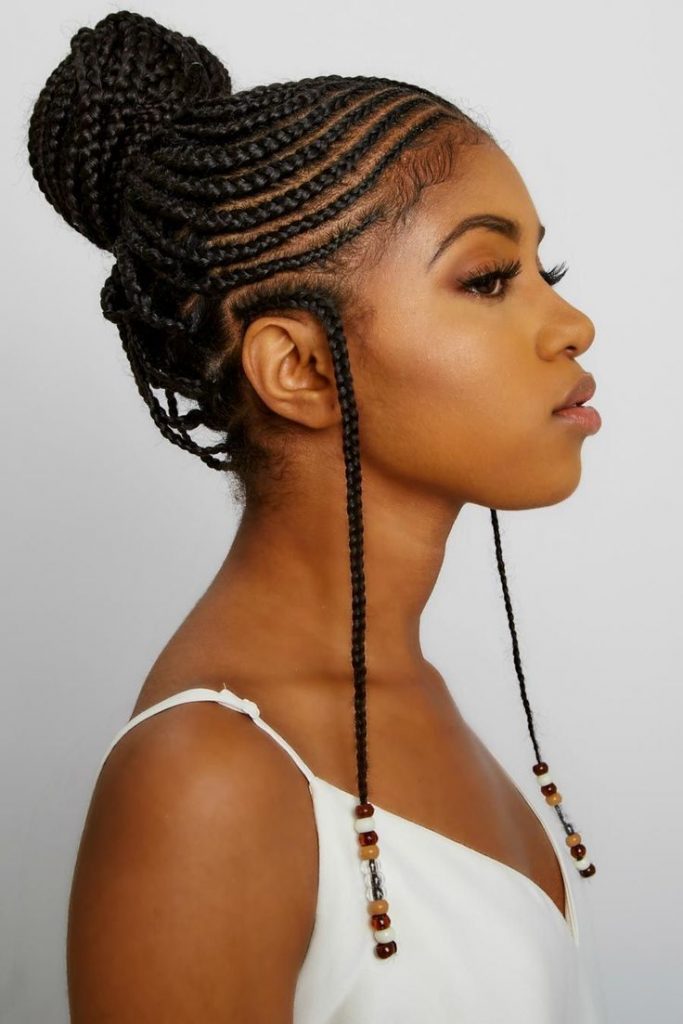 Regular Trims
Even with proper care, split ends may occur. Regular trims every few months will help maintain the overall health and appearance of long hair, removing any damaged ends and promoting new growth.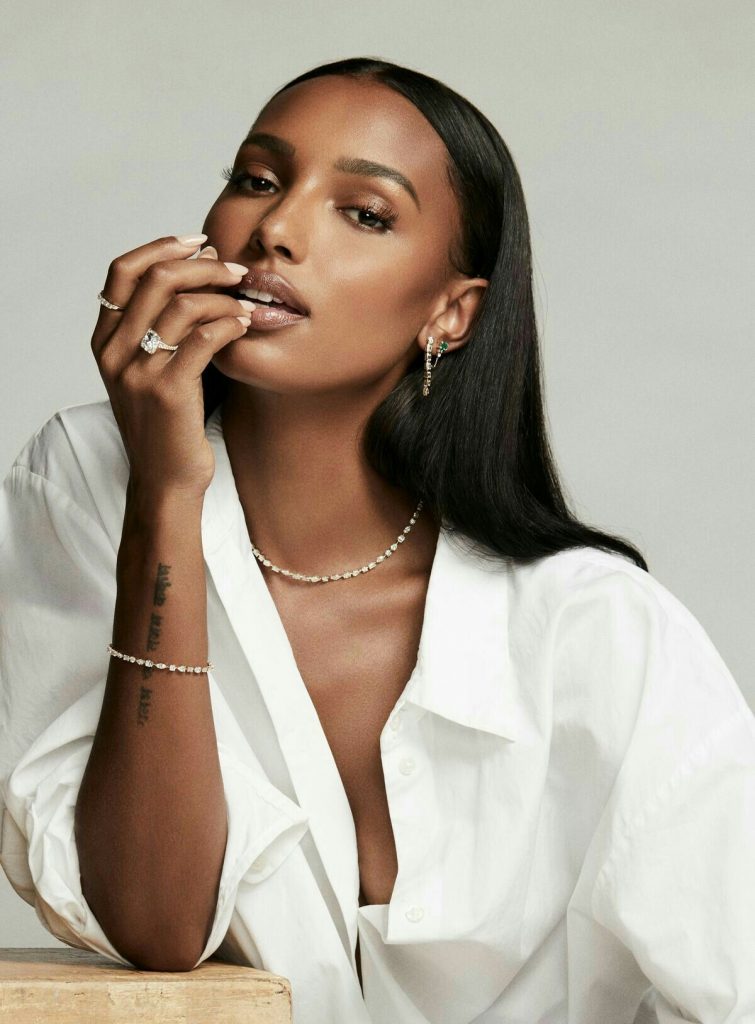 Save Pin