Are you looking to revamp your hairstyle for the fall season? If you want to make a bold statement and express your unique personality, then the Mohawk fall hairstyle is the perfect choice. Mohawks have long been associated with edginess and rebelliousness, and they continue to be a popular trend in the world of fashion and hair styling. In this article, we will explore some creative and trendy Mohawk hairstyle ideas for fall 2023.
Embracing the Mohawk Trend
The Mohawk hairstyle has a rich history dating back to ancient civilizations. Over the years, it has evolved into various styles, making it a versatile choice for both men and women. The fall season is the perfect time to experiment with your hair and try something new. Embrace the Mohawk trend and let your hair become a reflection of your individuality and confidence.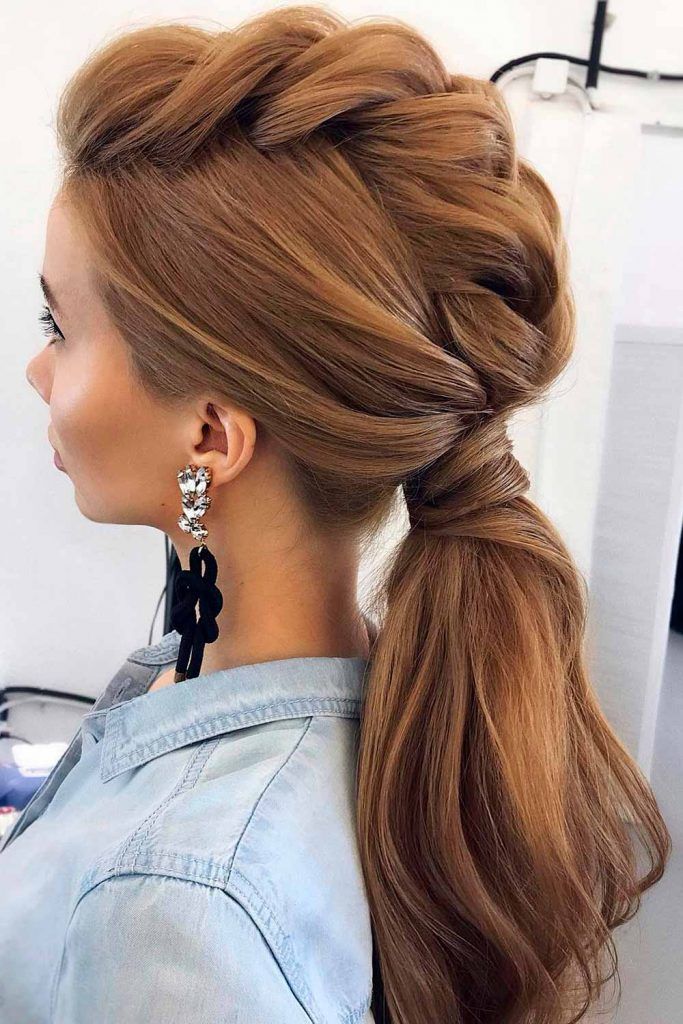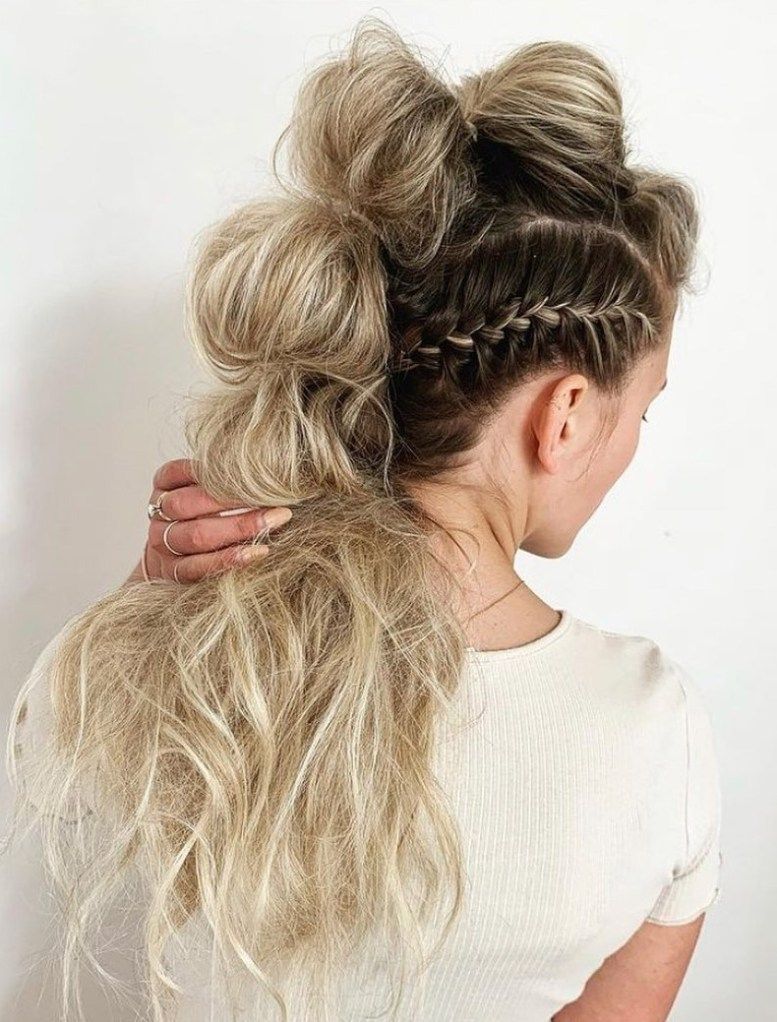 Mohawk Hairstyle Basics
Before diving into the various Mohawk fall hairstyle ideas, it's essential to understand the basic elements of this distinctive style. The classic Mohawk features a shaved or closely cropped side or sides of the head, with a strip of longer hair left in the middle. This central strip can be styled in different ways to create a range of unique looks.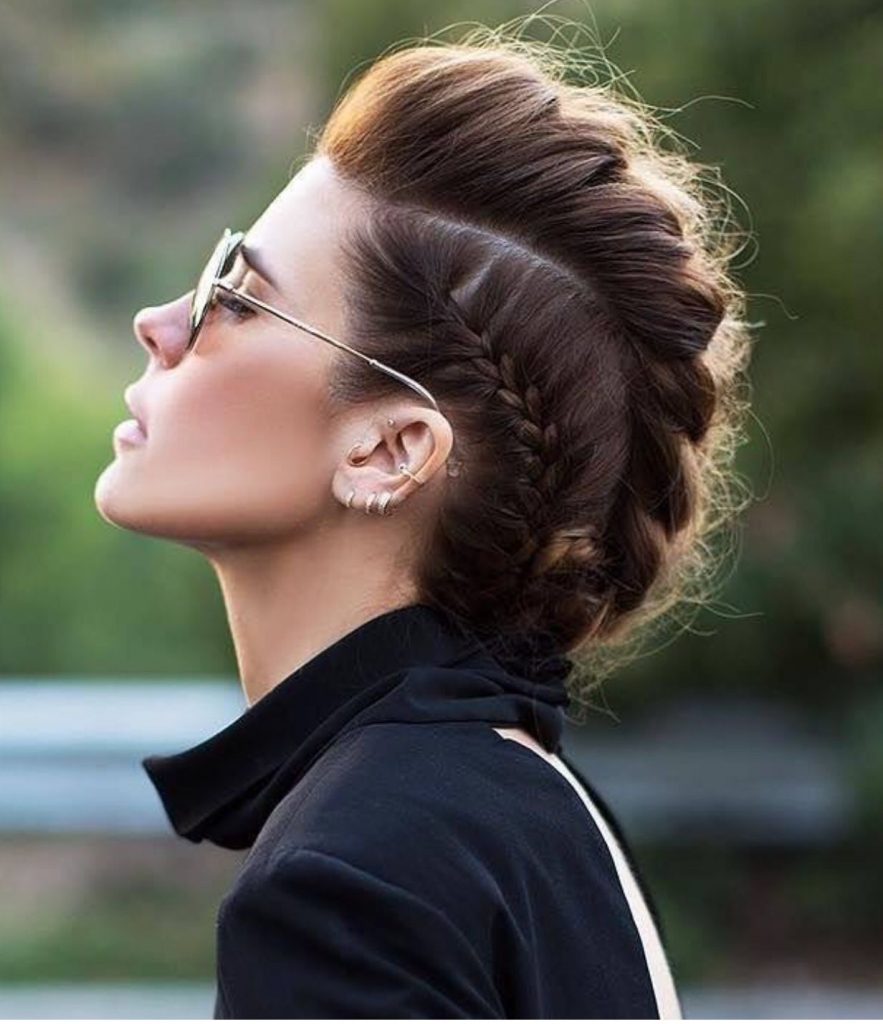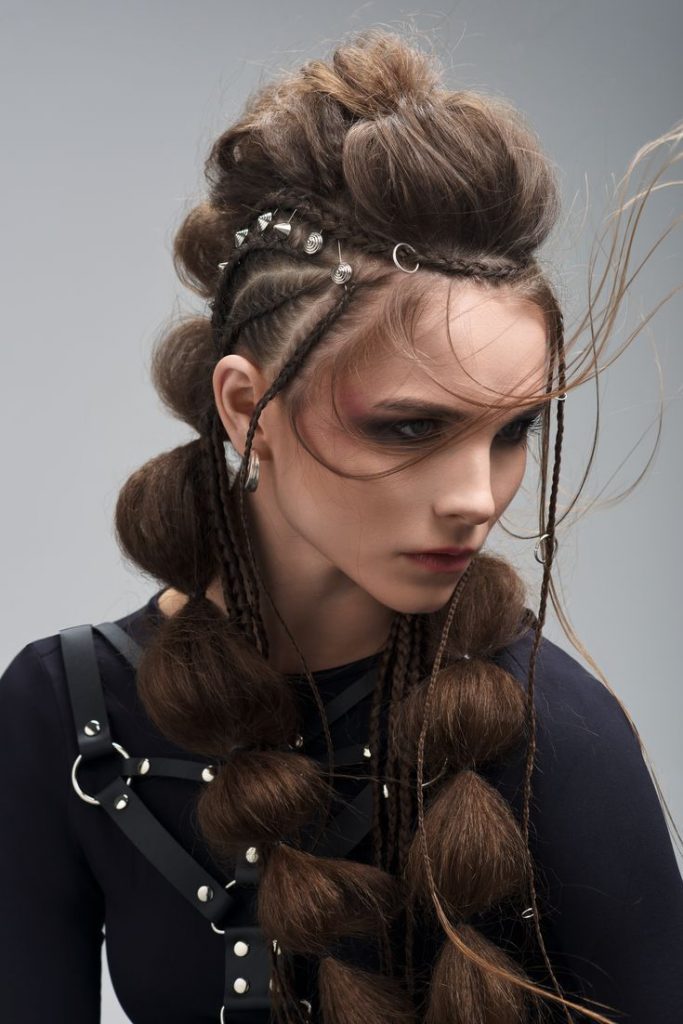 Mohawk Fade: A Modern Twist
A modern twist on the classic Mohawk is the Mohawk fade. This style combines the edginess of a traditional Mohawk with the smooth transition of a fade haircut. The hair gradually tapers from longer to shorter, creating a seamless blend between the shaved sides and the longer strip of hair on top. The Mohawk fade offers a contemporary and refined take on the iconic hairstyle.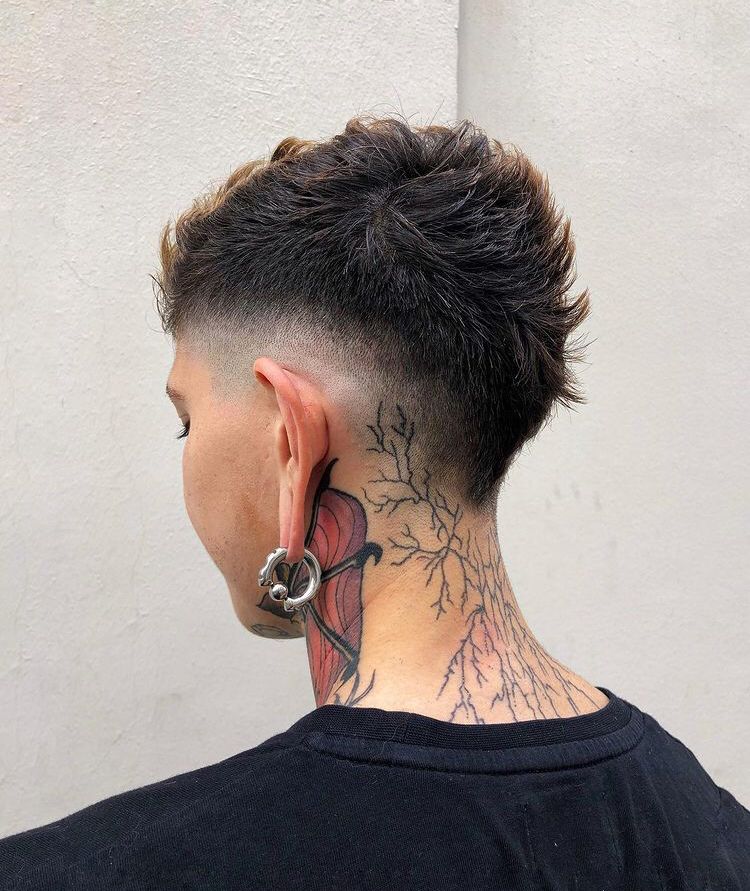 Braided Mohawk: Adding Elegance
If you're looking to add an element of elegance to your Mohawk hairstyle, consider incorporating braids. Braided Mohawks offer a perfect fusion of boldness and femininity. You can experiment with various braid styles, such as French braids, Dutch braids, or cornrows, to create intricate patterns and textures. This hairstyle is a fantastic choice for special occasions or when you want to make a statement.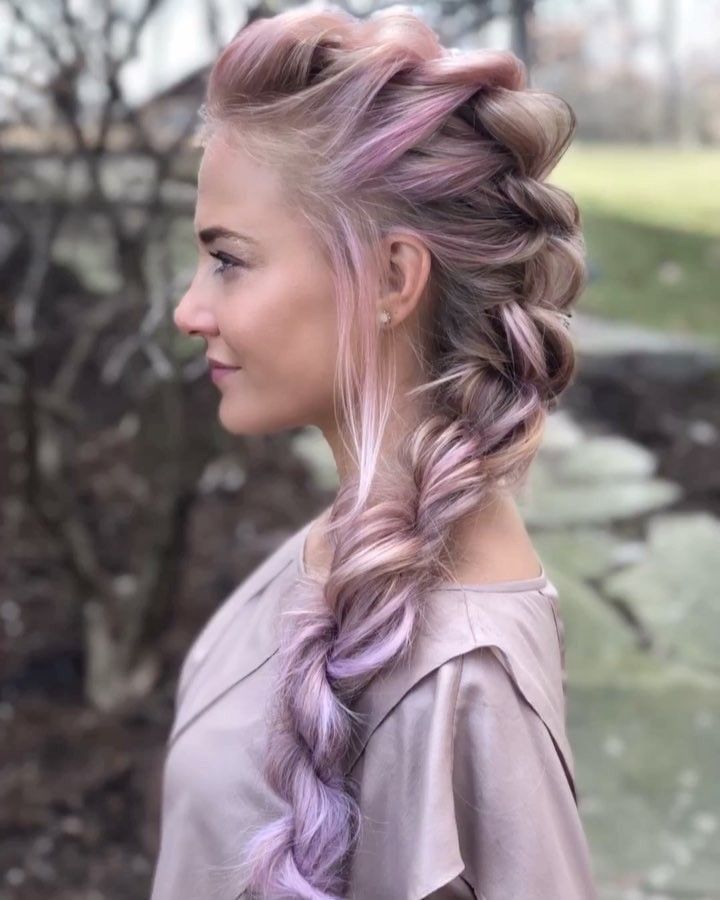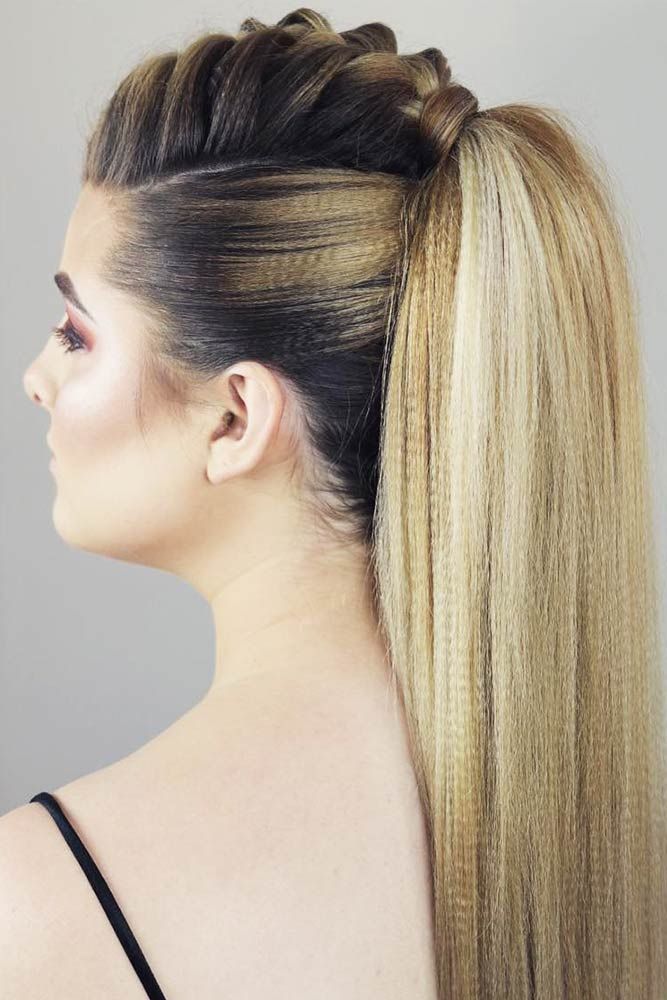 Colored Mohawk: Vibrant and Expressive
To truly stand out with your fall hairstyle, why not add a splash of color? Colored Mohawks are an excellent way to express your creativity and make a bold fashion statement. You can opt for vibrant hues like electric blue, fiery red, or pastel pink, or go for more natural shades like caramel highlights or ombre effects. Colored Mohawks allow you to unleash your inner artist and embrace your uniqueness.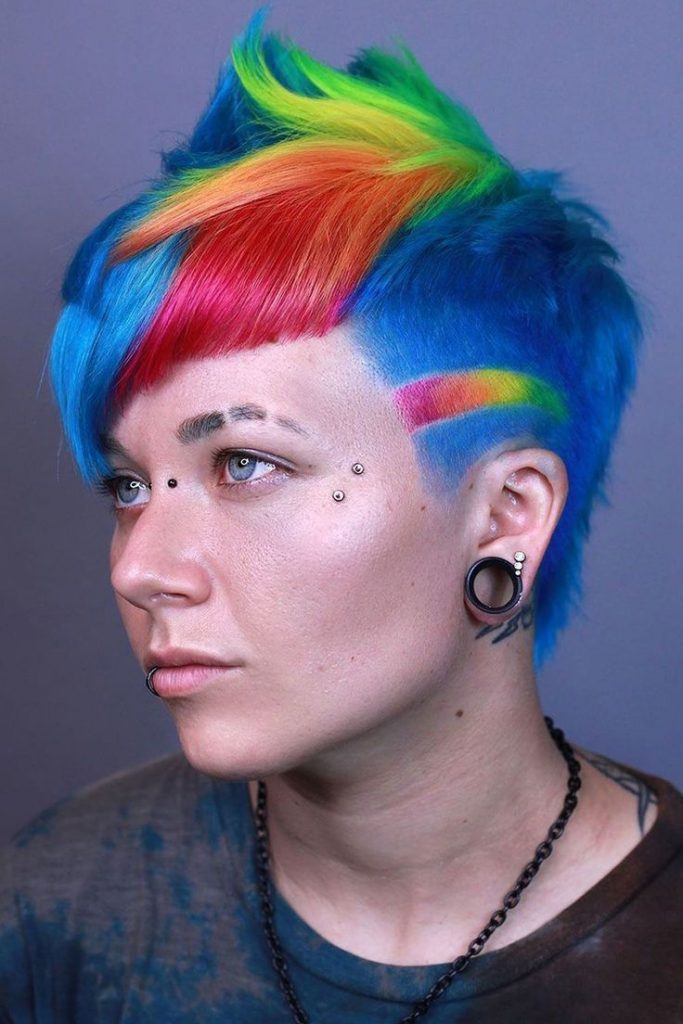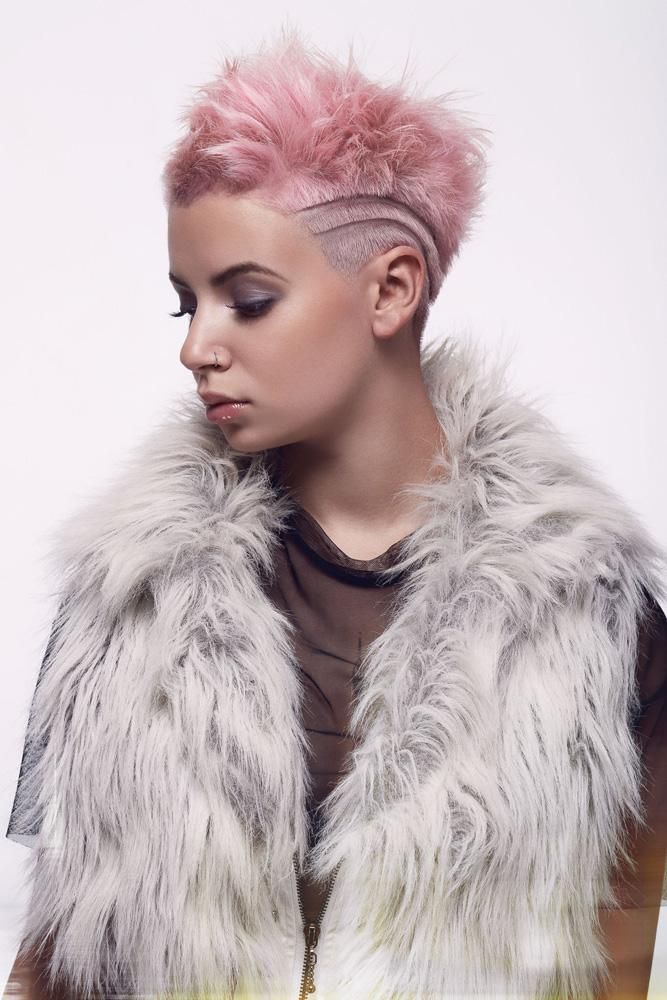 Curly Mohawk: Embracing Natural Texture
If you have naturally curly hair, a curly Mohawk can be a fantastic choice for fall. Embrace your natural texture and let your curls shine. The curly Mohawk adds volume, dimension, and personality to your overall look. You can enhance your curls by using curl-defining products and incorporating a fade or an undercut for a modern touch. Embrace your natural beauty and rock your curly Mohawk with confidence.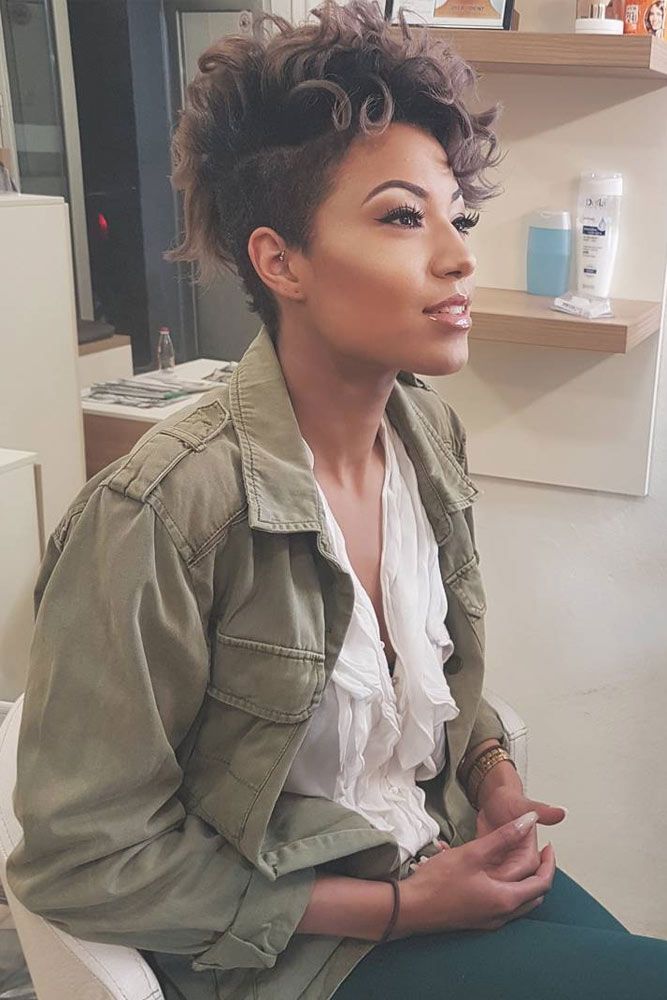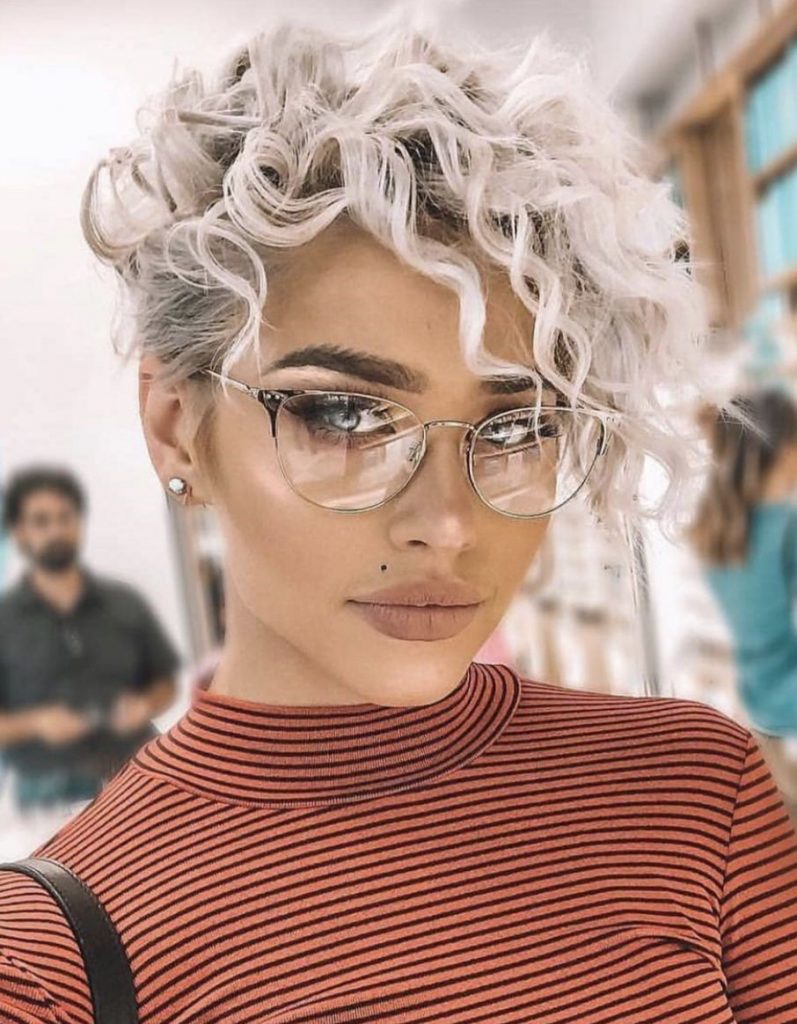 Undercut Mohawk: Edgy and Stylish
The undercut Mohawk is a trendy and edgy variation of the classic Mohawk hairstyle. It features shaved or closely cropped sides with a distinct, longer strip of hair in the middle. The contrast between the shaved sides and the longer hair creates a striking and stylish look. The undercut Mohawk is versatile and can be tailored to suit different hair lengths and textures.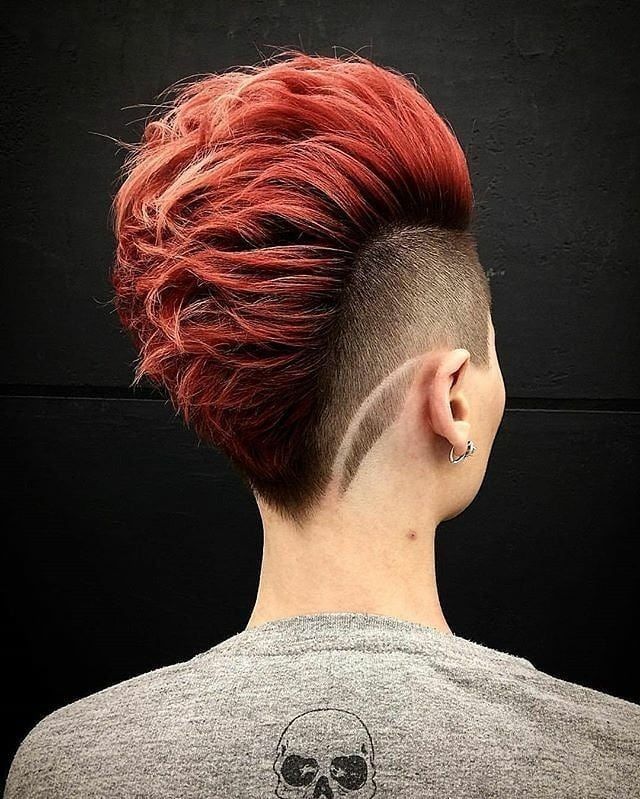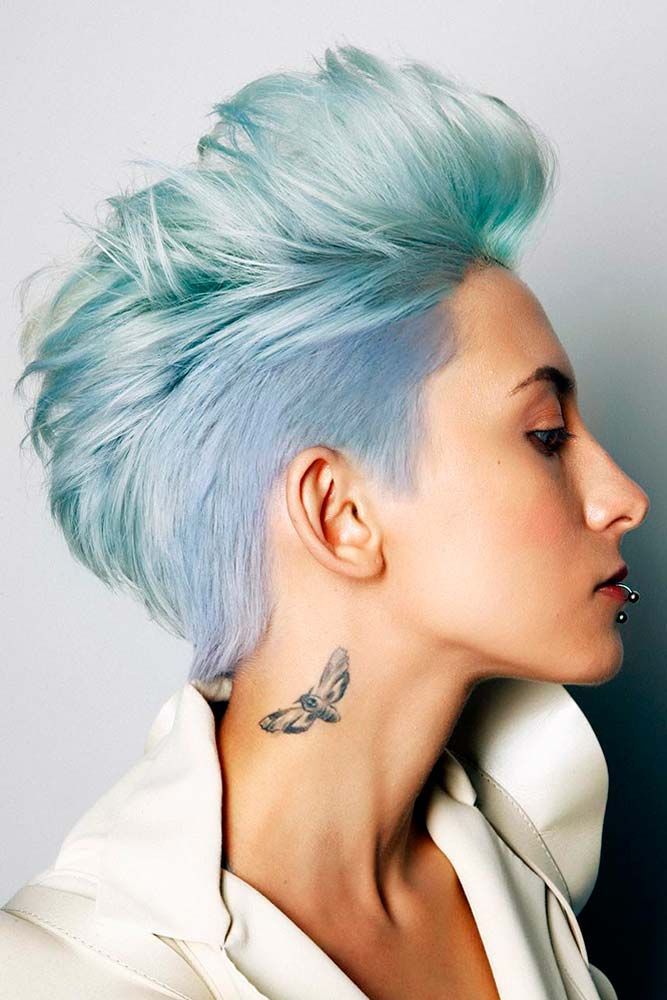 Mohawk Ponytail: Versatility at its Best
For a versatile and practical Mohawk hairstyle, consider the Mohawk ponytail. This style allows you to embrace the edginess of a Mohawk while keeping your hair off your face. Simply gather the hair in the middle and secure it into a high or low ponytail. You can leave the sides sleek and polished or add braids or twists for added flair. The Mohawk ponytail is perfect for both casual and formal occasions.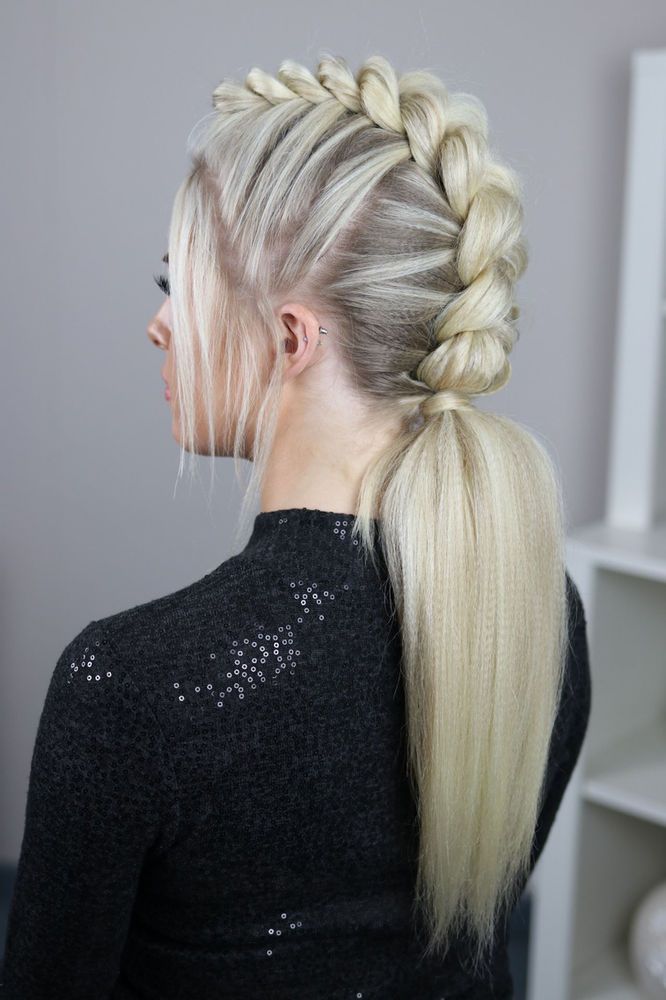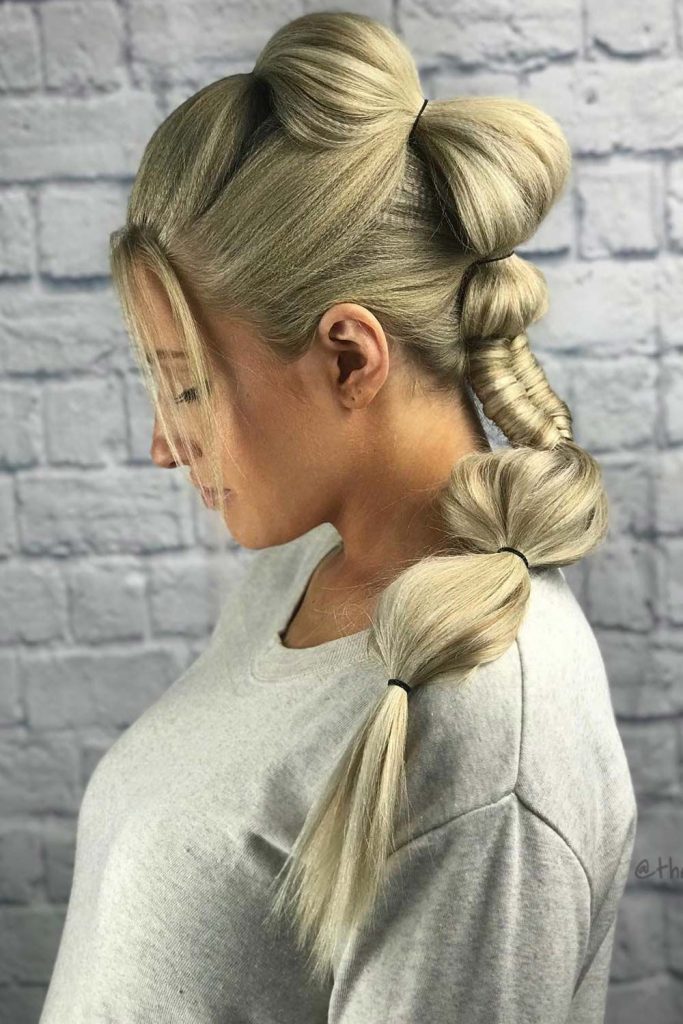 Half-Up Mohawk: A Chic and Effortless Look
If you prefer a more relaxed and effortless look, the half-up Mohawk is an excellent choice. This style involves pulling the top section of your hair into a small Mohawk while leaving the rest of your hair down. The half-up Mohawk adds a touch of chicness and creates a visually interesting contrast between the styled and natural parts of your hair. It's a quick and easy way to elevate your everyday style.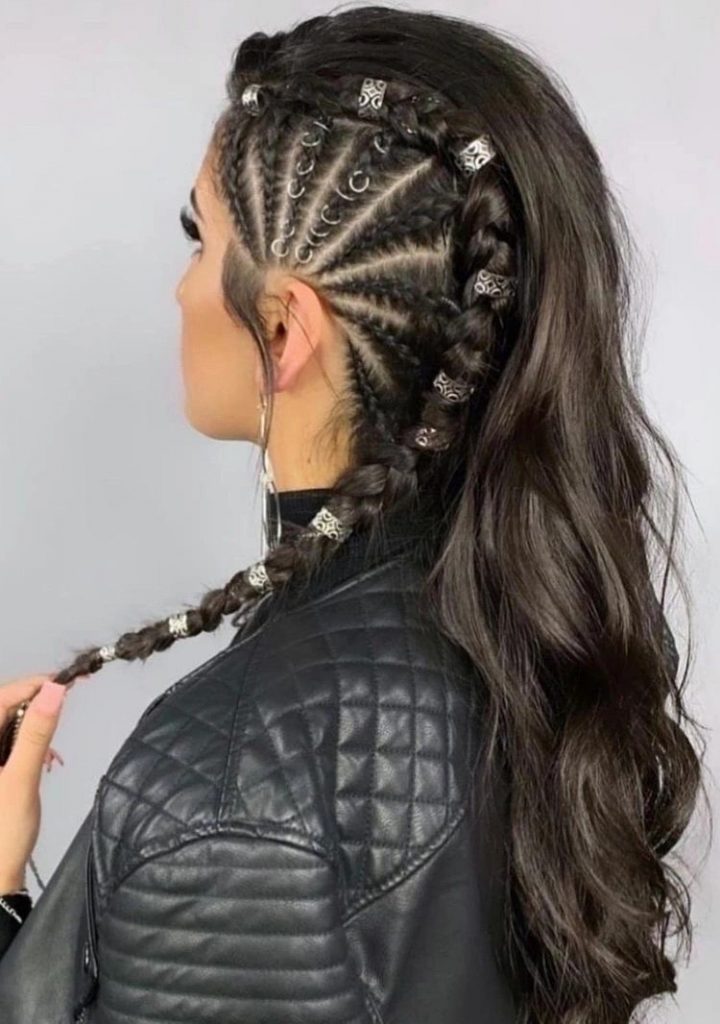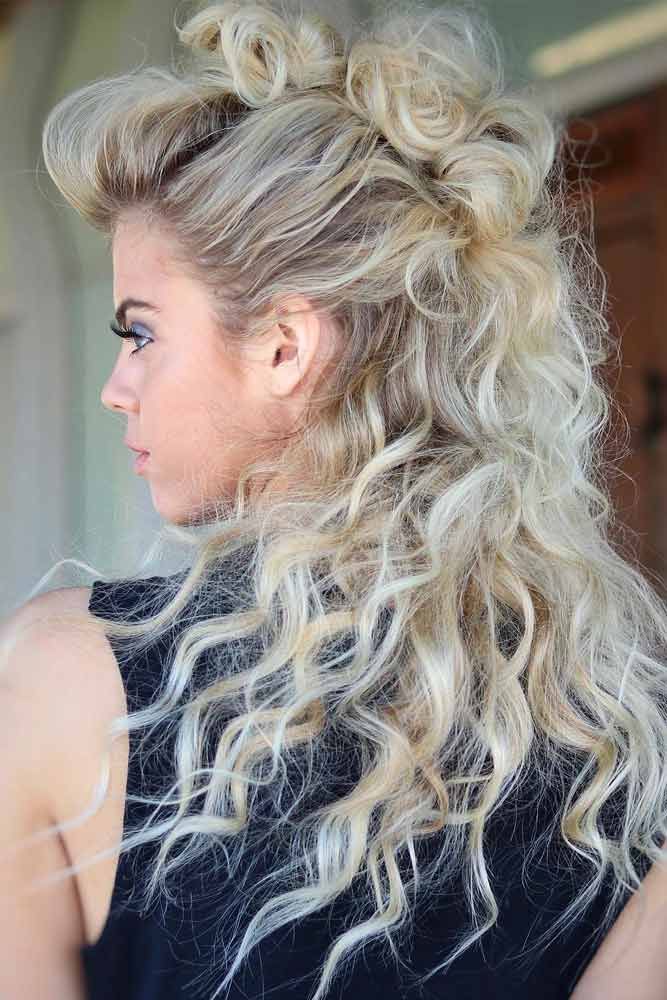 Mohawk Updo: Glamorous and Unique
For a glamorous and unique hairstyle for a special event or a night out, consider the Mohawk updo. This style combines the elegance of an updo with the edginess of a Mohawk. The hair is swept up and secured at the back or top of the head, while the sides are kept sleek or braided for added texture. The Mohawk updo is a show-stopping choice that is sure to turn heads.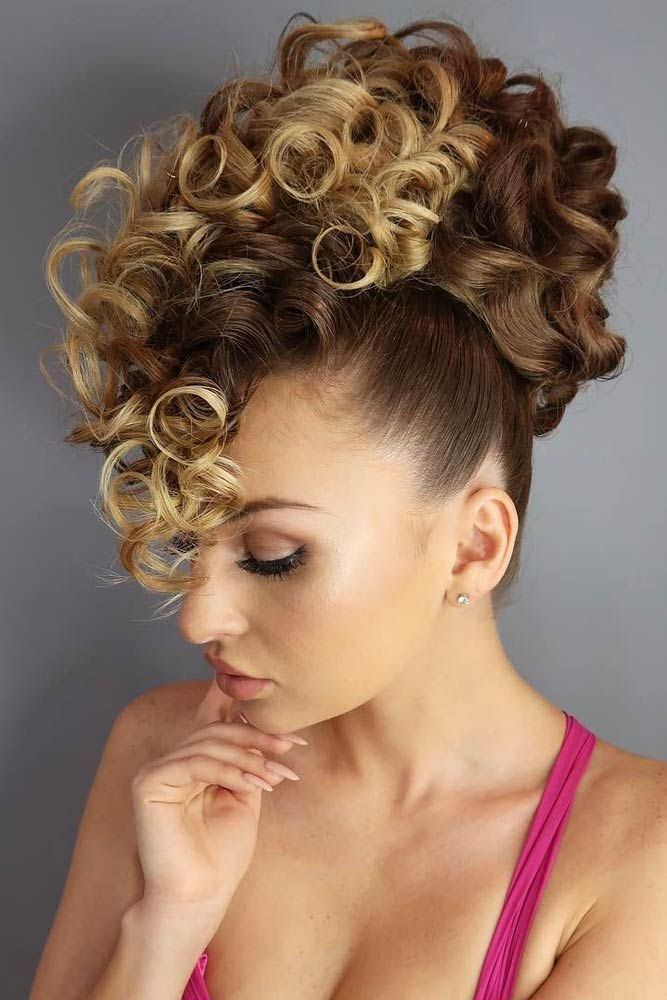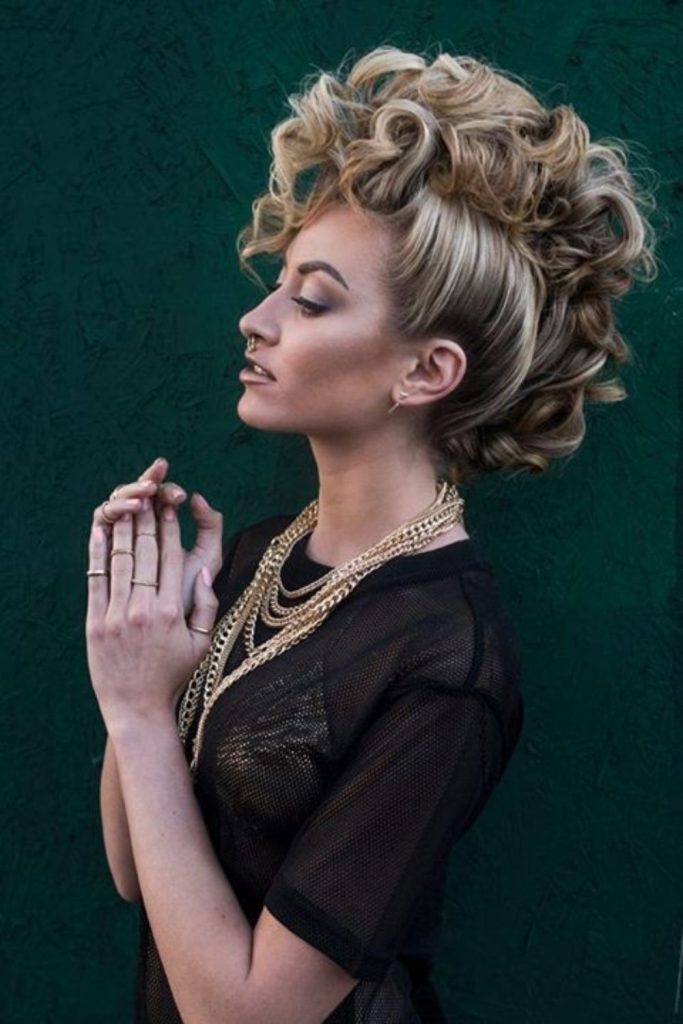 Mohawk for Different Hair Lengths
One of the advantages of the Mohawk hairstyle is its versatility across different hair lengths. Whether you have short, medium, or long hair, there is a Mohawk variation that will suit you. Short hair can be styled into a textured or spiked Mohawk, while longer hair allows for more elaborate and intricate styles. Embrace your hair length and explore the possibilities that the Mohawk offers.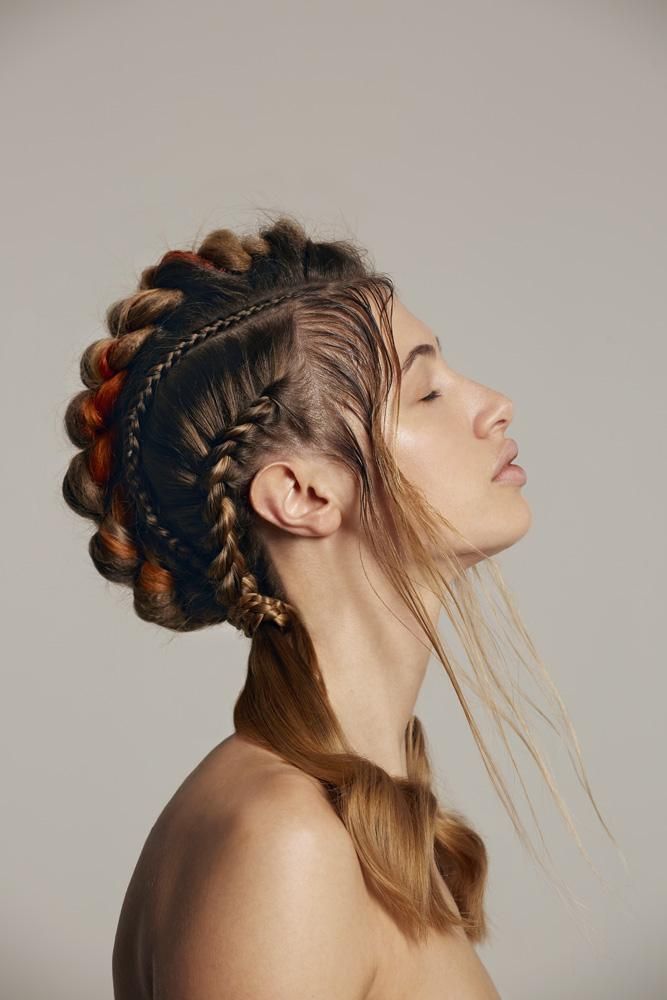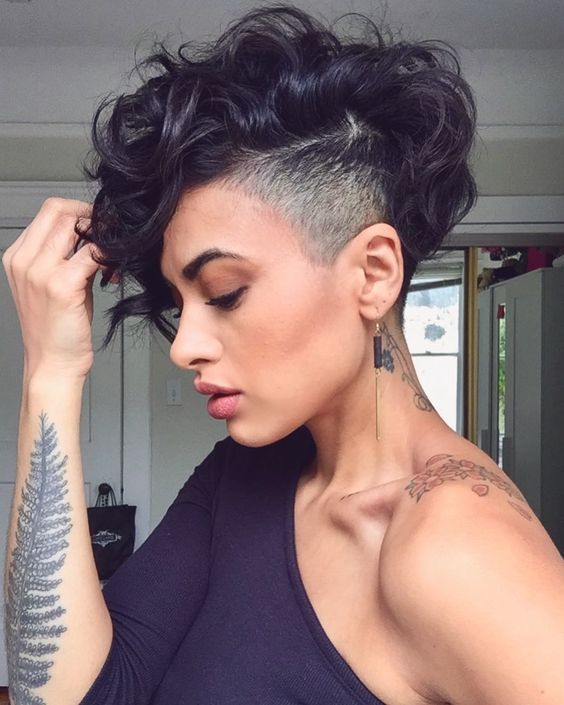 Save Pin