Hairstyles
Mohawk Haircut Women 21 Ideas: Embracing Bold and Edgy Styles
When it comes to expressing individuality and embracing bold hairstyles, the mohawk haircut for women stands out as a fierce and edgy option. This iconic style has evolved over the years, offering a variety of creative and unique ideas for women to experiment with. From subtle variations to daring adaptations, the mohawk haircut has become a symbol of confidence and self-expression. In this article, we'll explore a range of mohawk haircut ideas for women, discussing their versatility, styling options, and the confidence they can instill.
The Classic Mohawk: Timeless Boldness
The classic mohawk remains a timeless choice for those seeking a bold transformation. With shaved sides and a prominent strip of longer hair running down the center, the classic mohawk exudes confidence and strength. This style can be customized with different hair lengths on top and variations in the fade of the sides, allowing women to tailor the look to their preferences.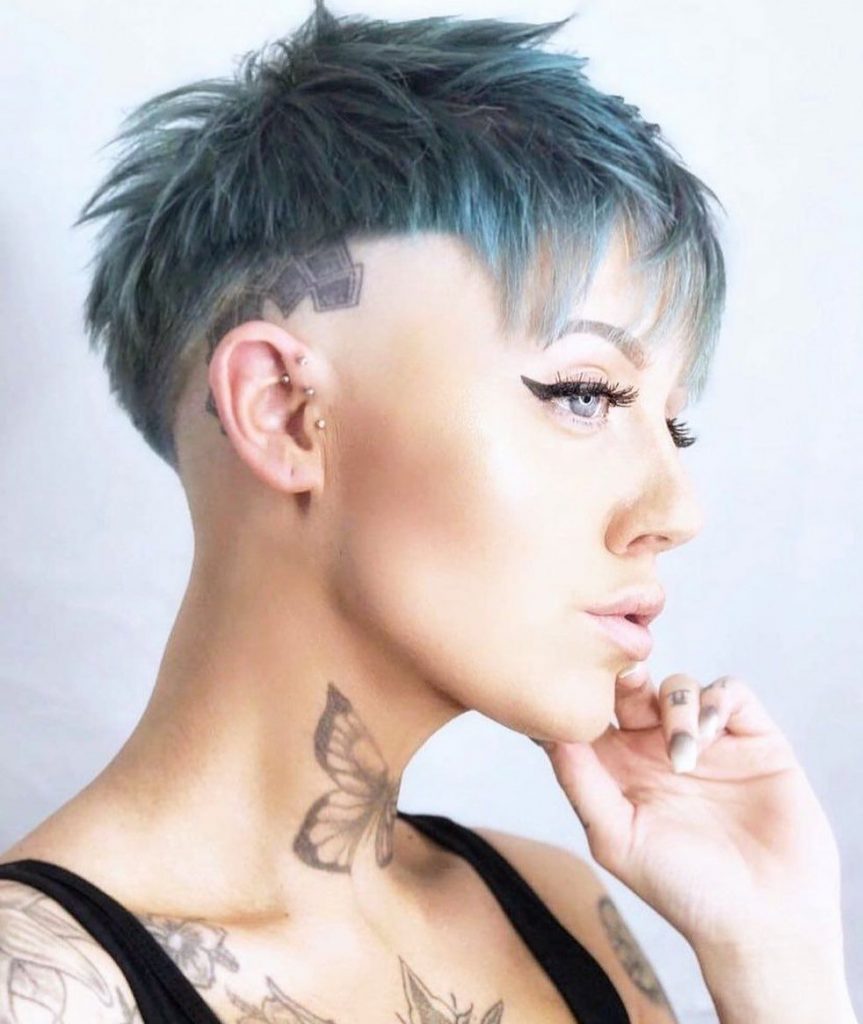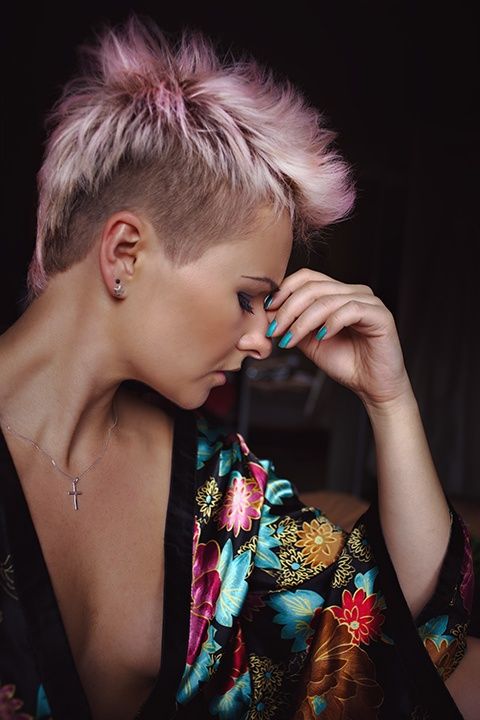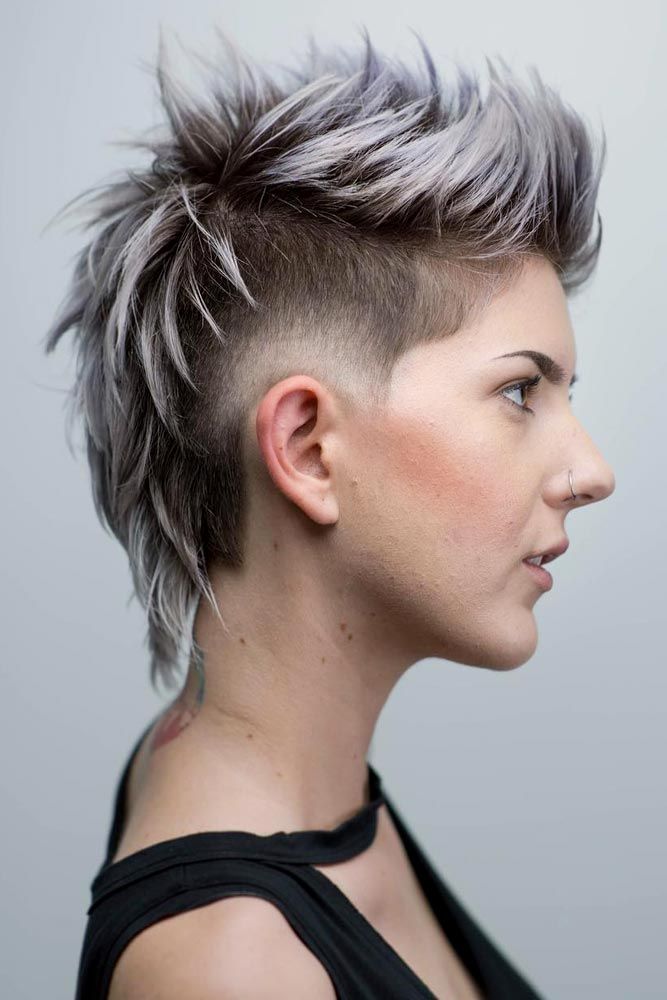 Mohawk Fade Variations: Blending Elegance and Edge
For women who prefer a softer take on the mohawk, fade variations offer a perfect blend of elegance and edge. The fade can be high, mid, or low, allowing for a seamless transition between the shaved sides and the longer hair on top. This style retains the essence of a mohawk while adding a touch of sophistication, making it suitable for various occasions.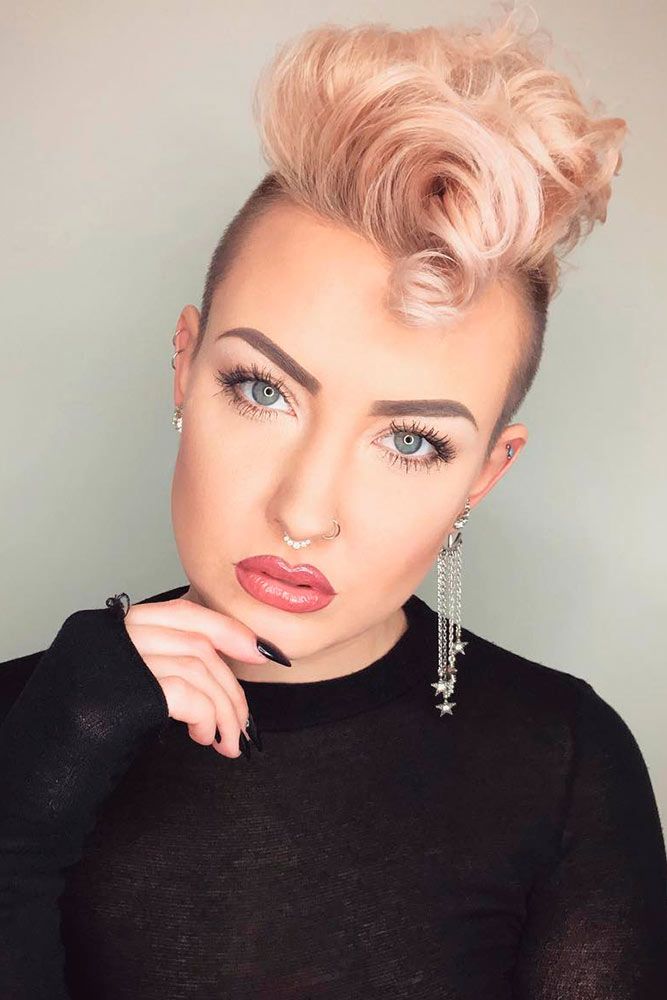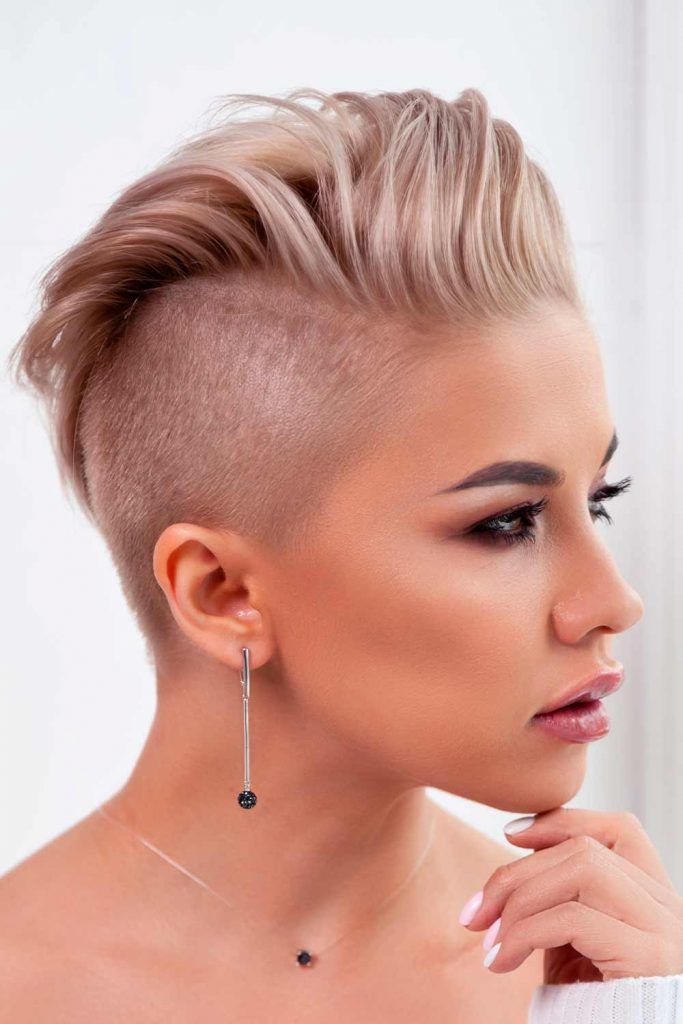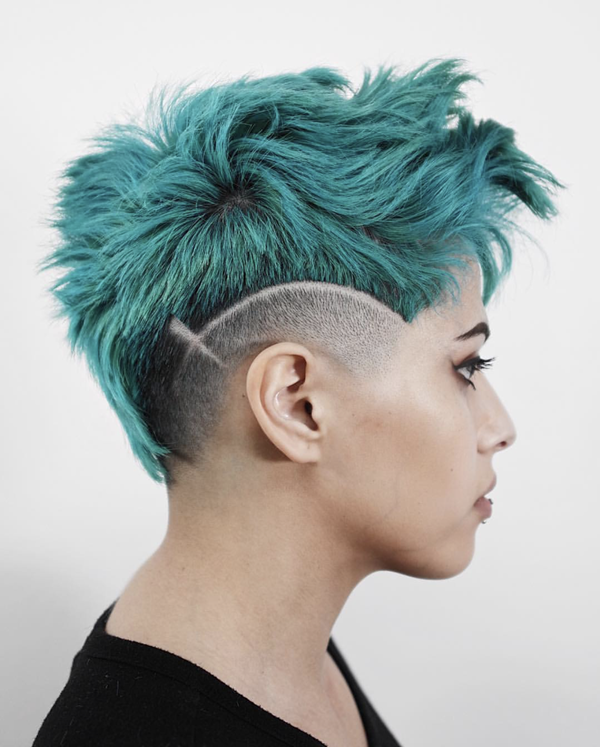 Mohawk Pixie Cut: Redefining Femininity
The mohawk pixie cut challenges conventional notions of femininity and beauty. By combining the edginess of a mohawk with the short and chic appeal of a pixie cut, women can create a look that is uniquely empowering. This style highlights facial features and requires minimal maintenance, making it a practical yet striking choice.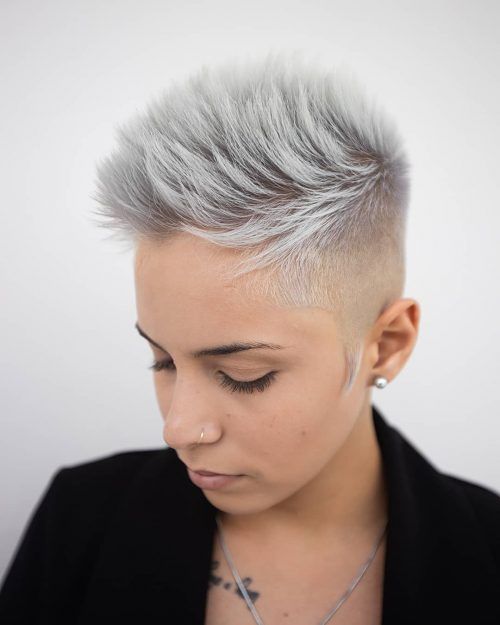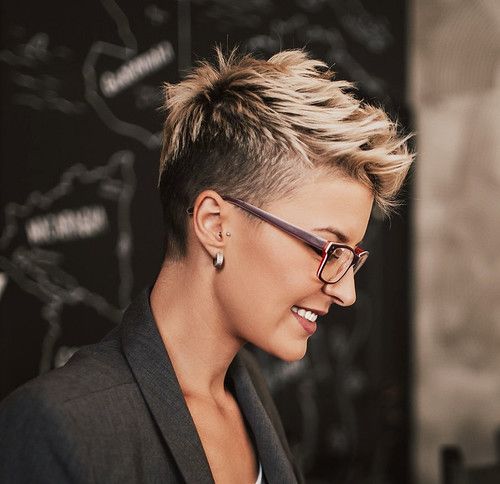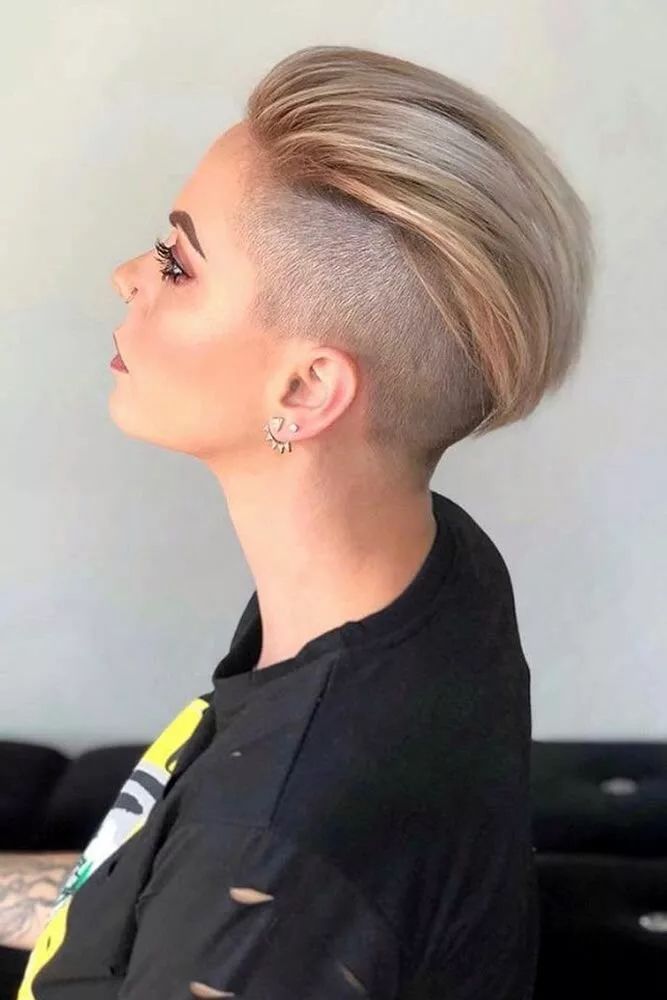 Mohawk Braid Fusion: Artistry Meets Rebellion
For those who wish to elevate their mohawk game, incorporating braids adds a new dimension of artistry and rebellion. Braids can be intertwined with the longer hair on top, creating intricate patterns that emphasize the boldness of the mohawk. This fusion of styles showcases a harmonious blend of creativity and defiance.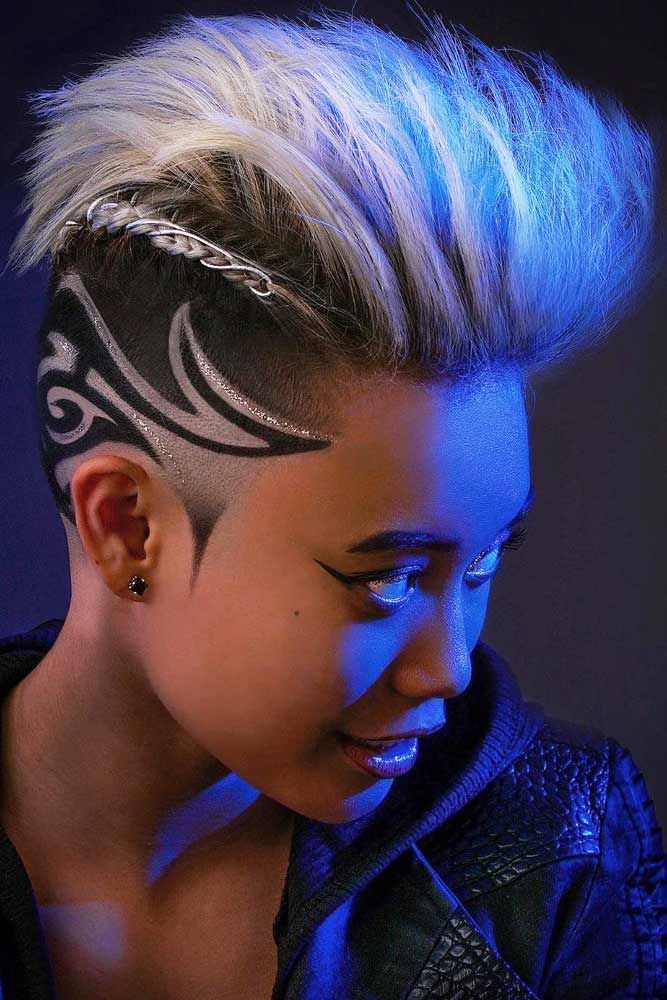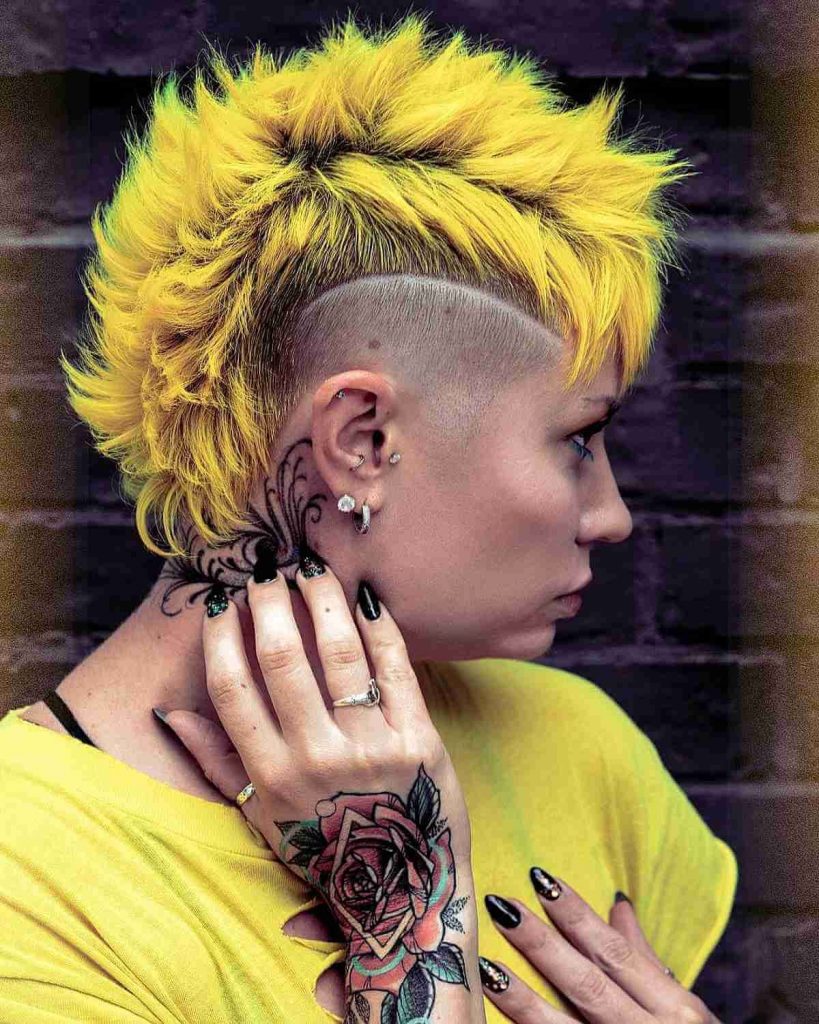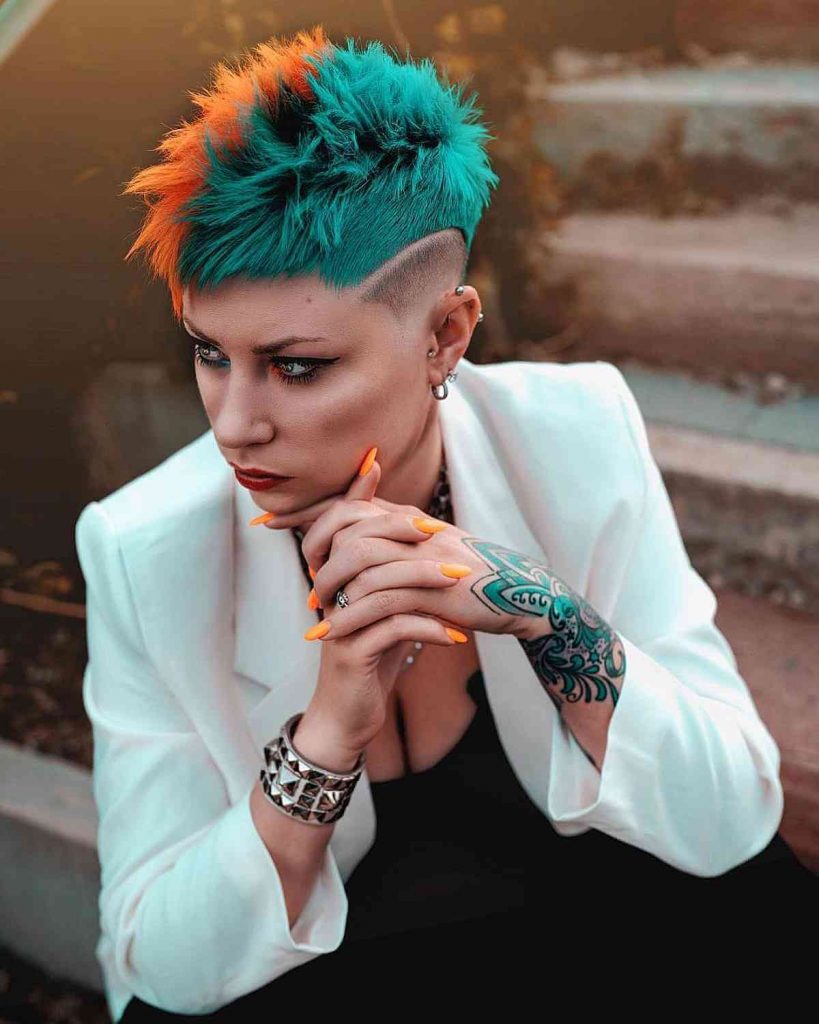 Undercut Mohawk: Hidden Boldness
The undercut mohawk offers a captivating contrast between hidden boldness and visible flair. With one side or both sides shaved, the longer hair on top becomes the focal point. This style enables women to switch between a professional look and an edgy appearance by simply adjusting how the hair is styled.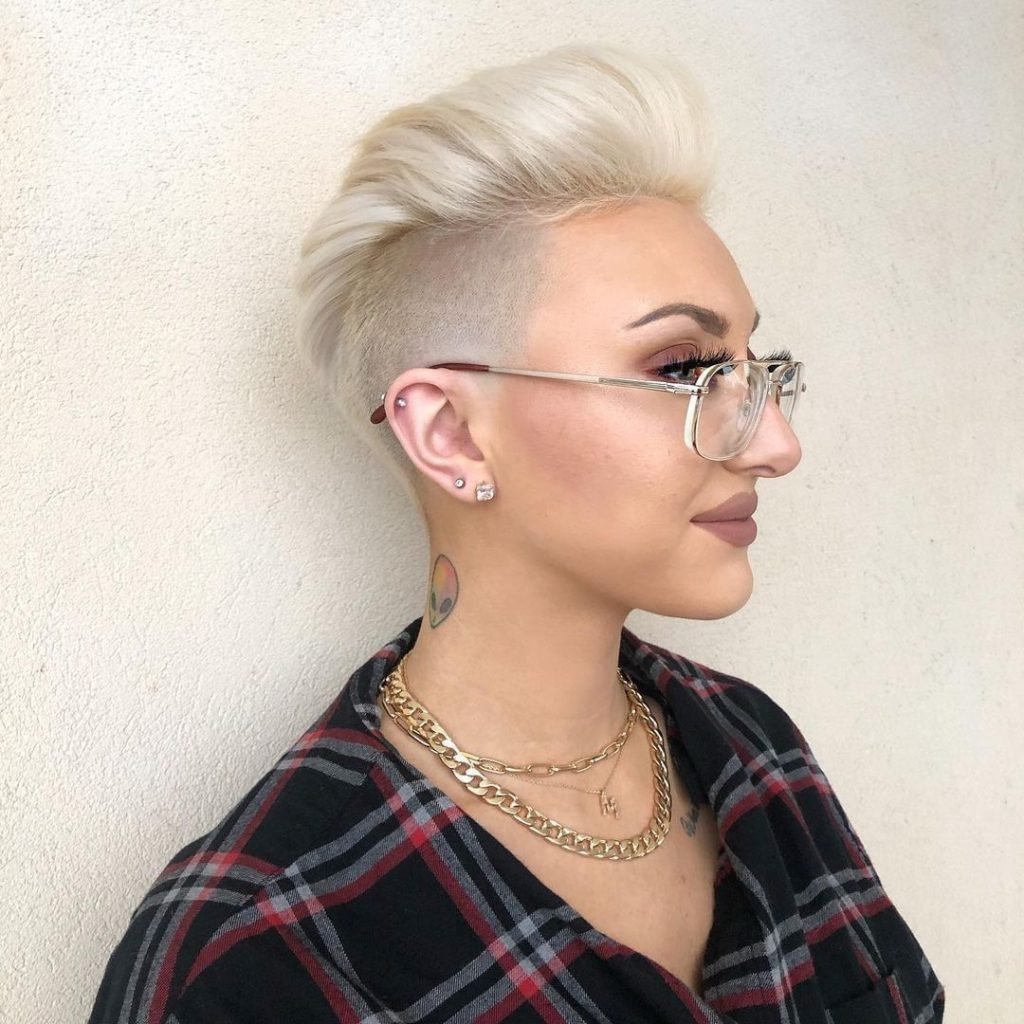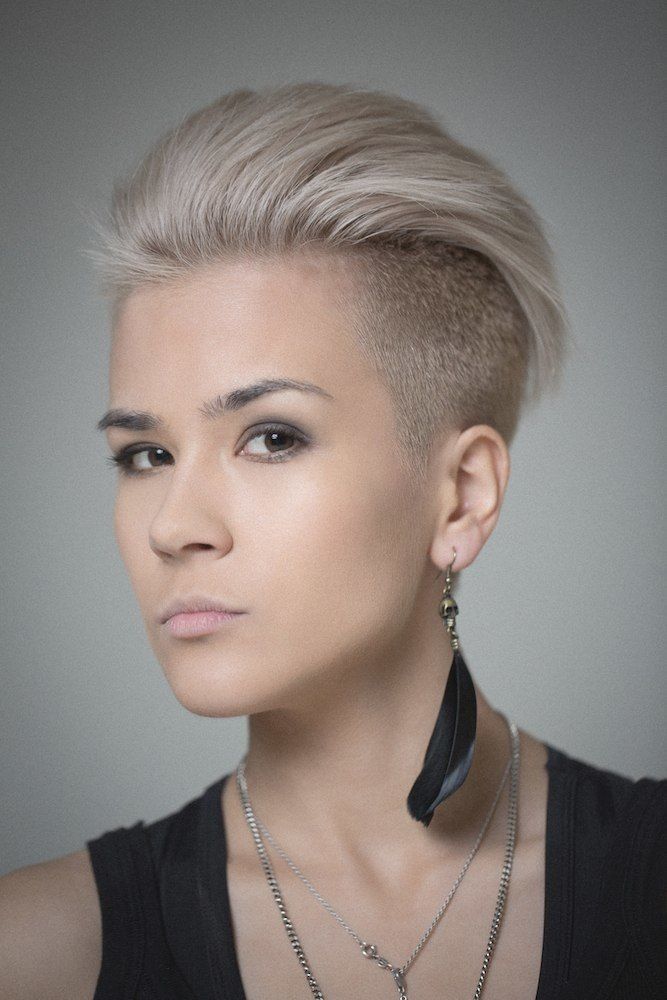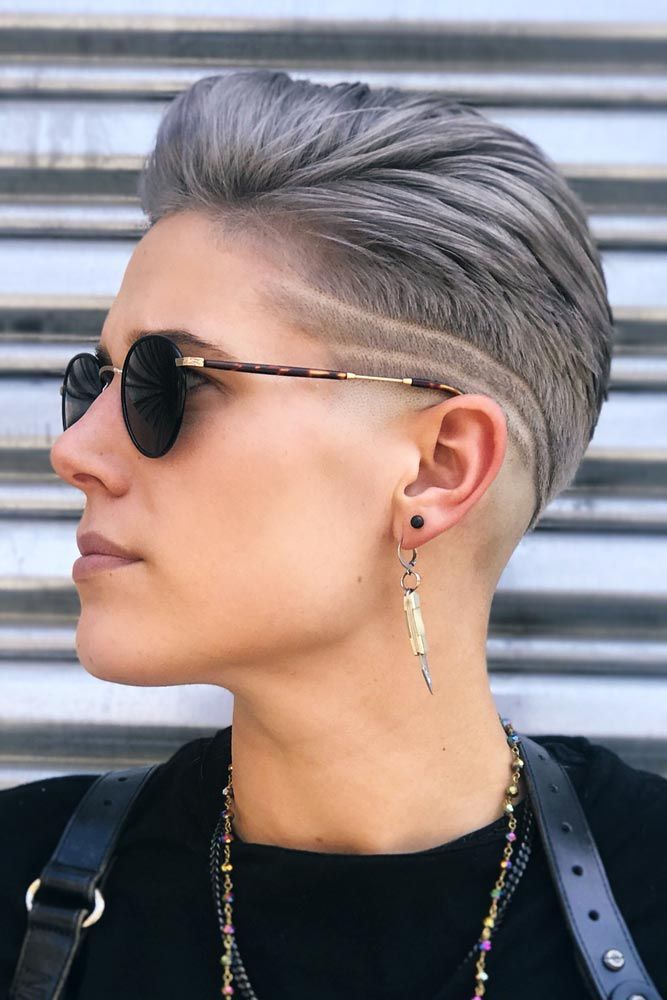 Color Infusion: Vibrancy and Expression
Adding vibrant colors to a mohawk haircut amplifies its impact and allows for personal expression. Whether it's a pastel hue, a vibrant neon shade, or a daring ombre effect, coloring the hair transforms the mohawk into a canvas of creativity. This option is ideal for those who want to push the boundaries of traditional hair styling.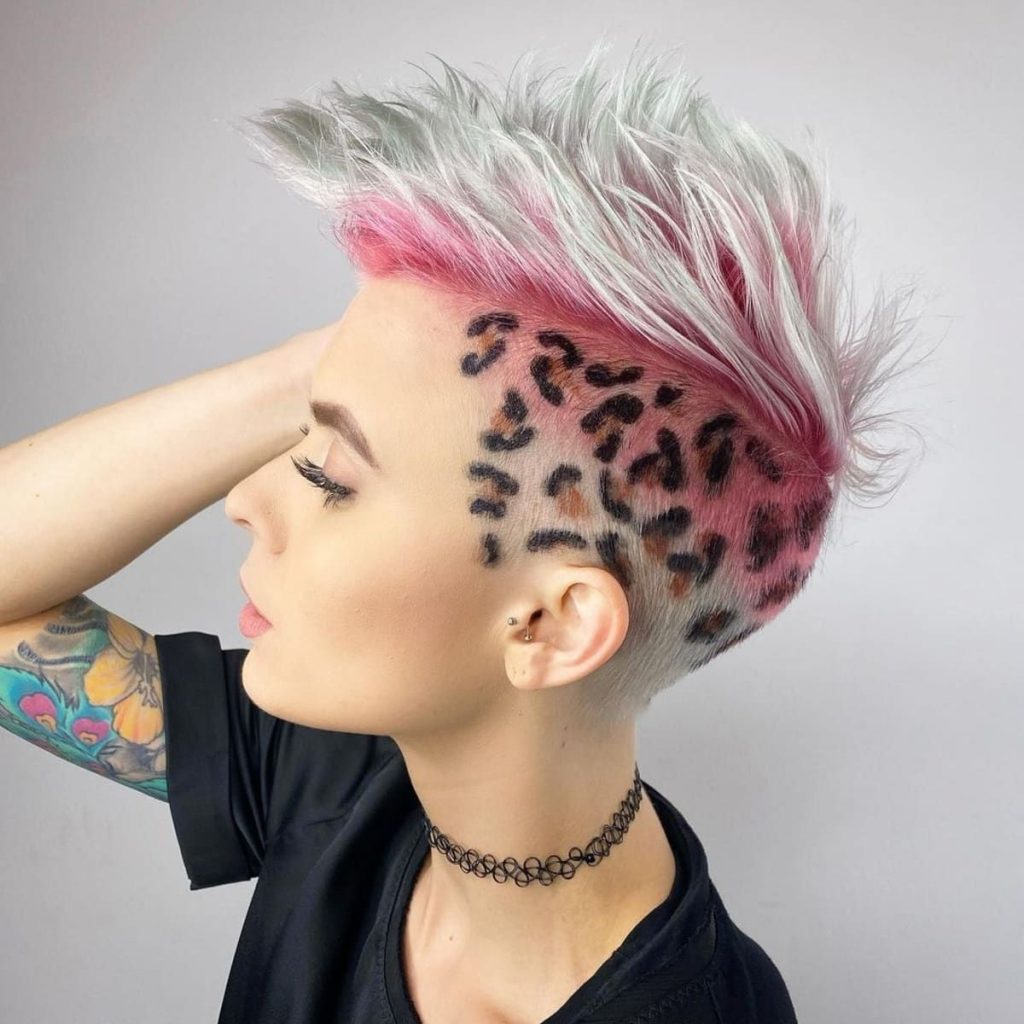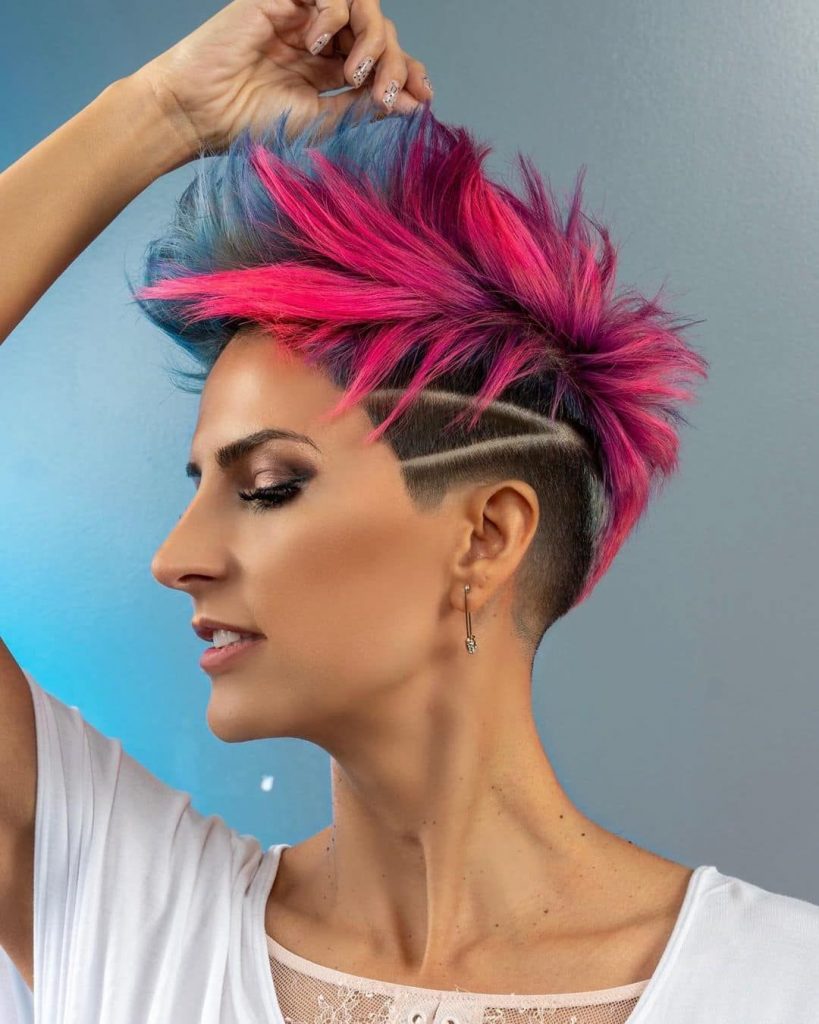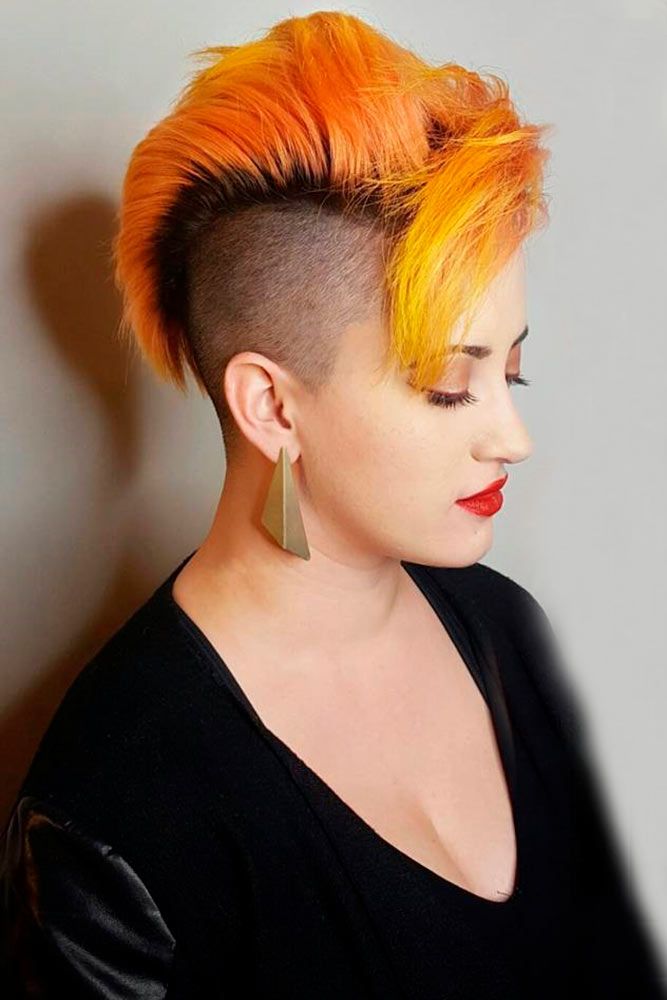 Styling the Mohawk: Unleashing Versatility
Styling a mohawk offers endless possibilities to showcase versatility. From sleek and polished looks achieved with hair products and straighteners to tousled and textured appearances using styling waxes, the mohawk adapts to various moods and occasions. Women can effortlessly transition from a day at the office to a night out with friends.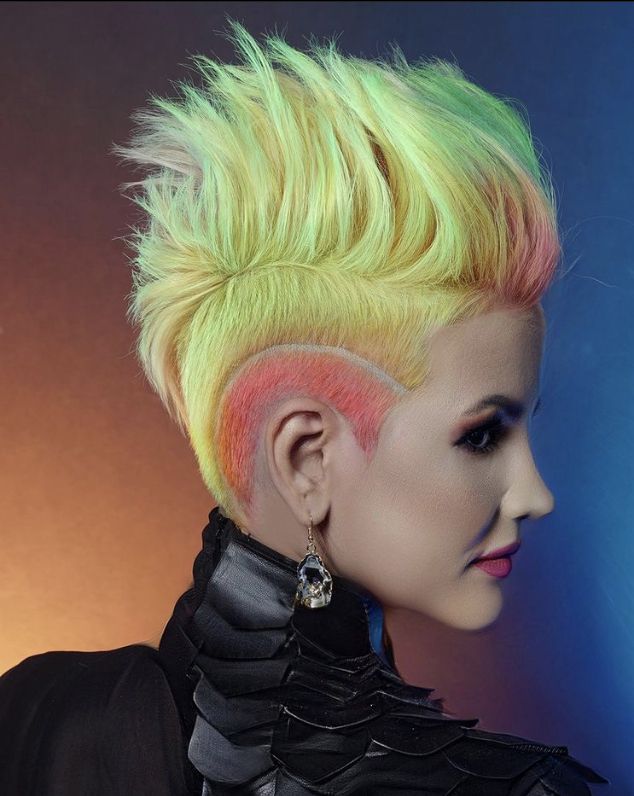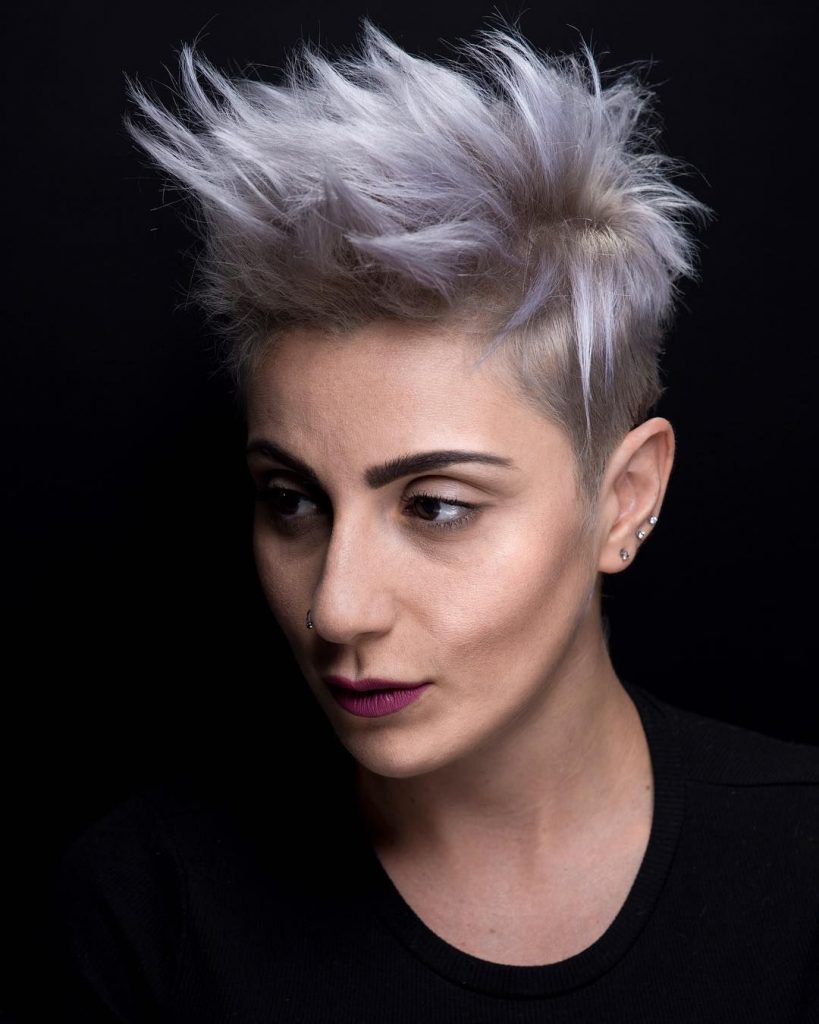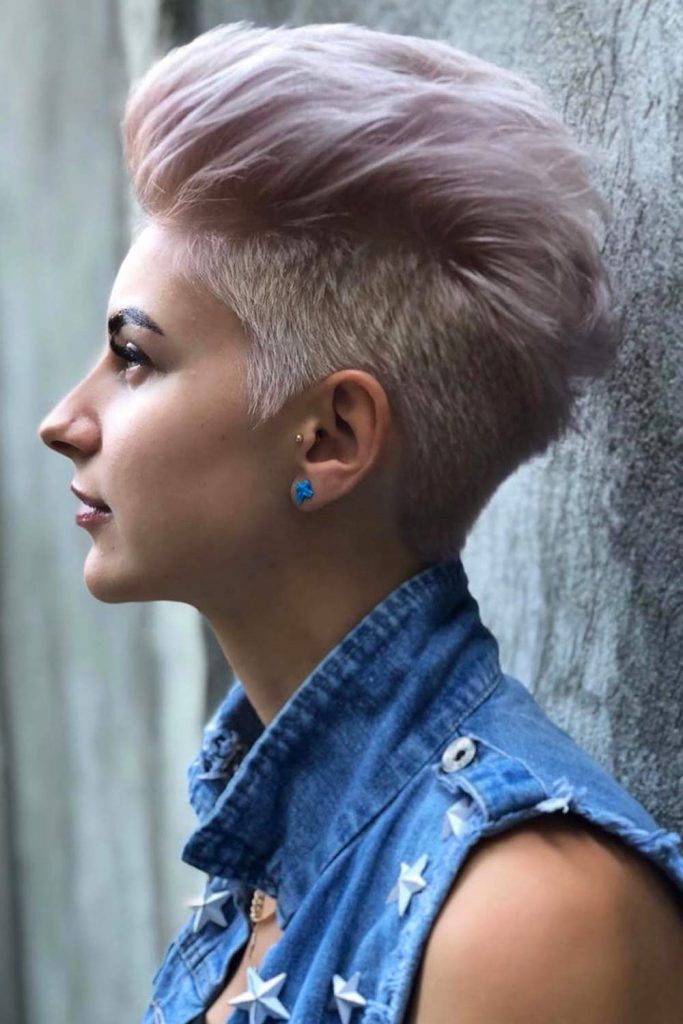 Save Pin