Hairstyles
Innovative and Unique: Braided Ponytail Hairstyles for Black Women
Hairstyles play a significant role in expressing one's individuality, and for black women, ponytails have become a popular choice. Ponytails offer practicality, protection, and a touch of elegance. Whether you have short, medium, or long hair, there's a ponytail style that will suit your needs and personal taste. In the following sections, we will delve into the history of ponytail hairstyles, their benefits for black women, and explore various trendy styles and techniques.
History of Ponytail Hairstyles
Ponytail hairstyles have a rich history that can be traced back to ancient civilizations. In Egypt, for example, both men and women sported ponytails adorned with gold and jewels as a symbol of wealth and status. Throughout history, ponytails have been worn by different cultures, evolving into various forms and styles. In modern times, ponytail hairstyles have gained popularity among black women as a way to express their creativity and showcase their natural beauty.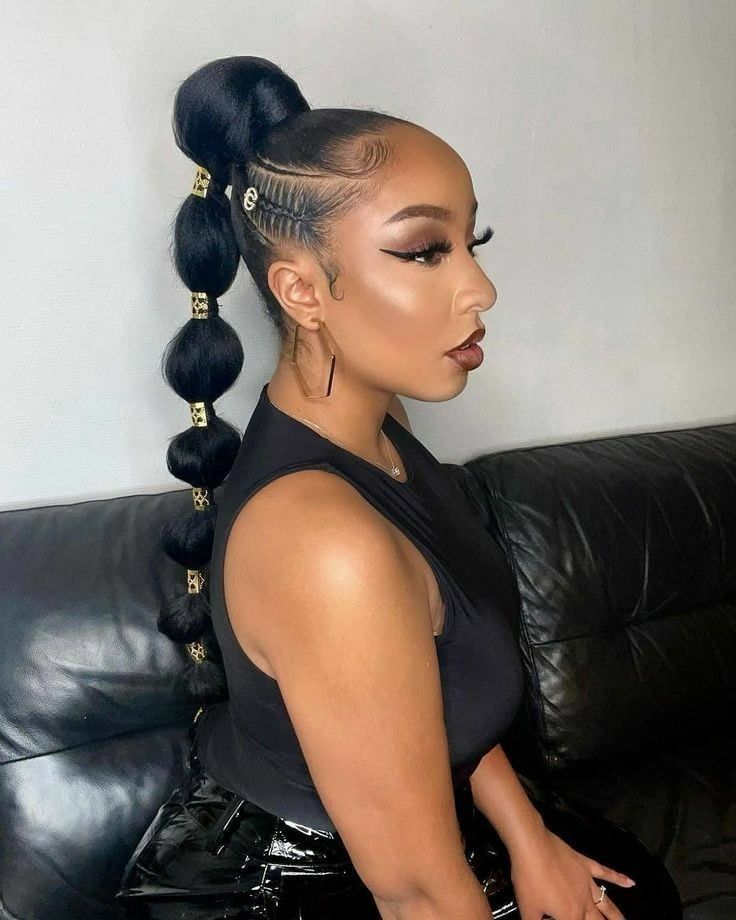 Benefits of Ponytail Hairstyles for Black Women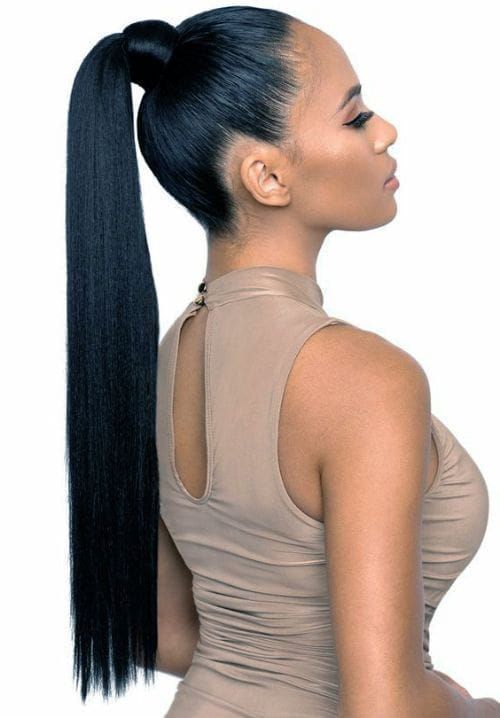 Versatility and Styling Options
One of the key advantages of ponytail hairstyles is their versatility. You can create a high ponytail for a sleek and sophisticated look, or opt for a low ponytail for a more casual and relaxed vibe. Side ponytails offer a playful twist, while braided ponytails provide an intricate and eye-catching style. Additionally, curly ponytails allow for natural texture to shine through, providing a unique and elegant appearance.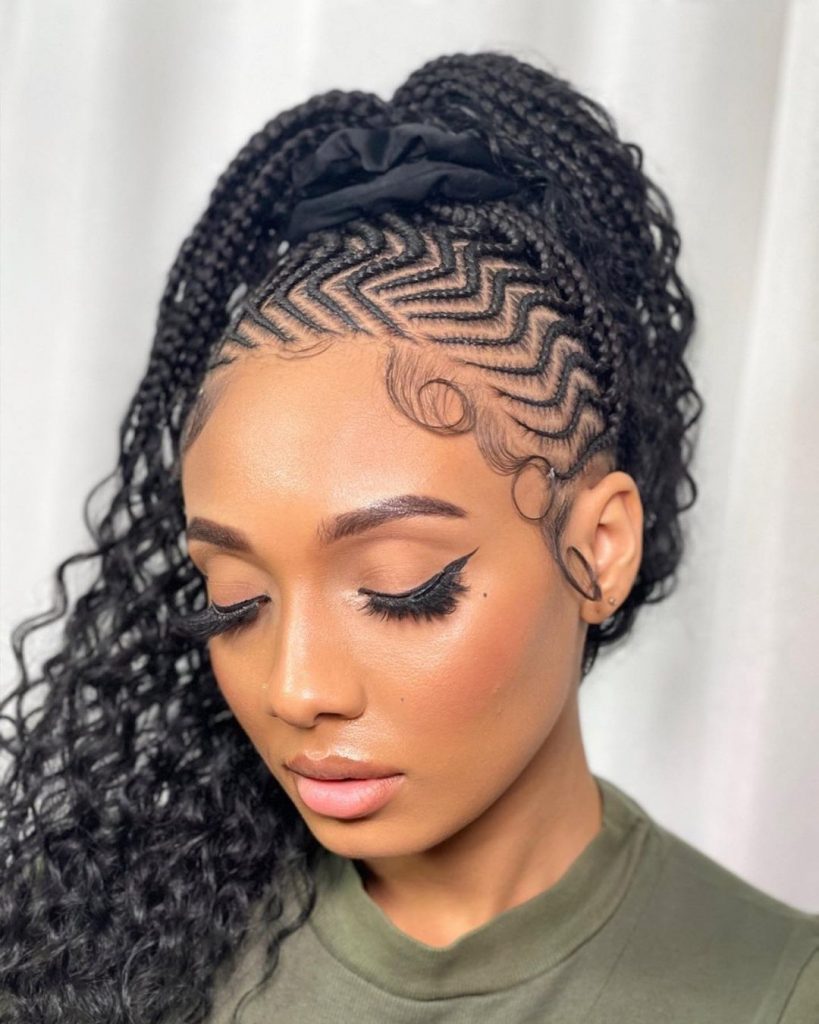 Hair Protection and Length Retention
Ponytail hairstyles can help protect black women's hair from environmental damage and minimize manipulation, which can lead to breakage. By keeping the hair securely gathered in a ponytail, it reduces the exposure to external elements and friction. This, in turn, promotes length retention and overall hair health.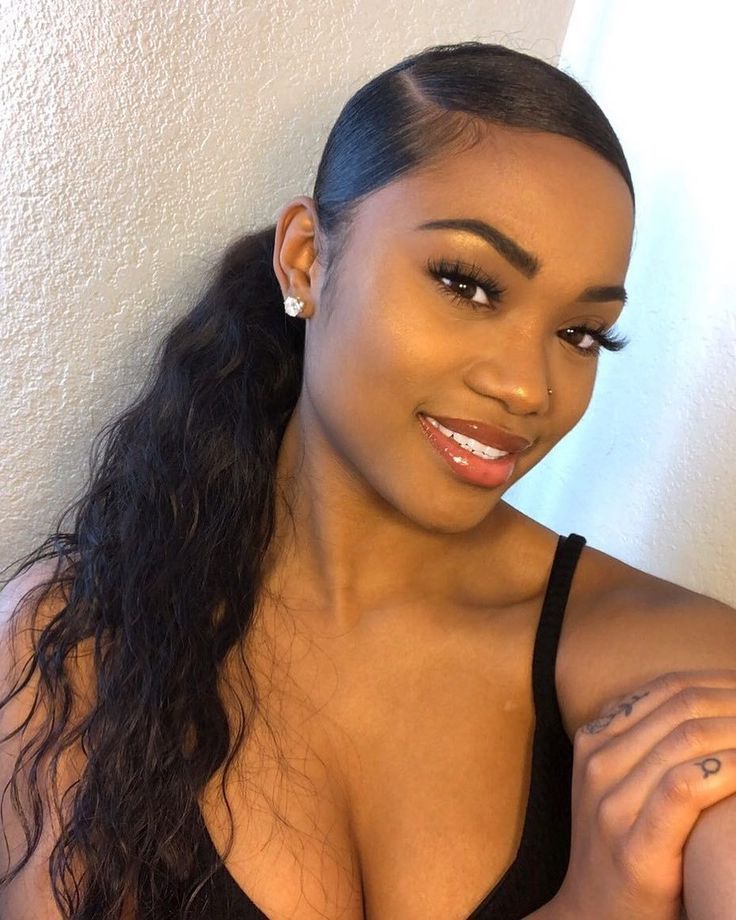 Low Maintenance and Time-saving
For busy individuals, ponytail hairstyles are a time-saving option that requires minimal maintenance. Once you've mastered the art of creating a ponytail, it becomes a quick and easy go-to style. Whether you're running errands or have a busy day ahead, a ponytail allows you to look put together without spending excessive time on your hair.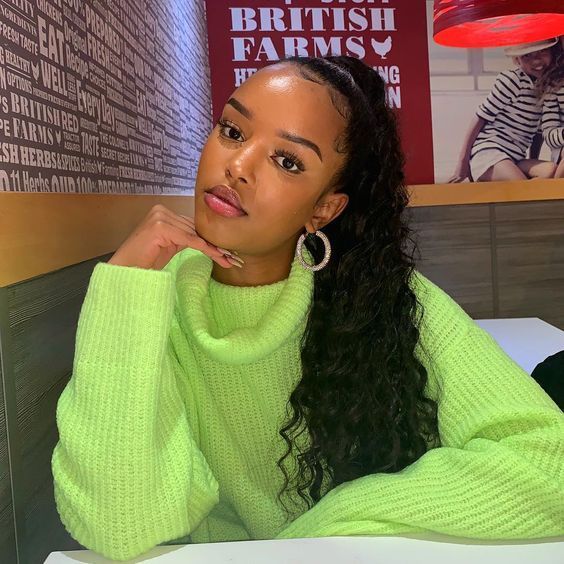 Popular Ponytail Hairstyles for Black Women
Black women have embraced ponytail hairstyles and transformed them into trendy and fashionable looks. Let's explore some of the popular ponytail hairstyles that you can try for different occasions: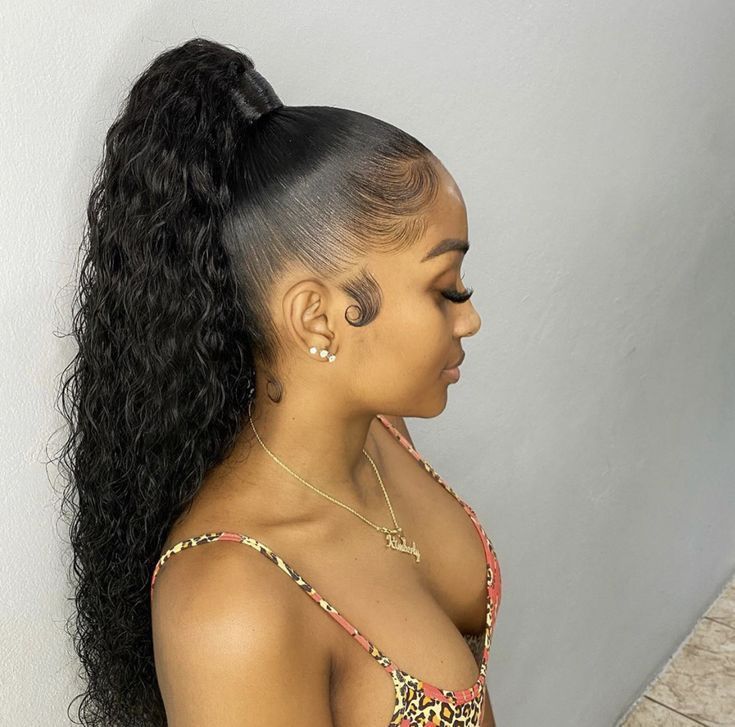 High Ponytail
The high ponytail is a classic and chic hairstyle that instantly elevates any look. To achieve a sleek high ponytail, gather your hair at the crown of your head and secure it with a hair tie. Use a brush and edge control to smooth out any flyaways and create a polished finish. This style is perfect for formal events or when you want to make a statement.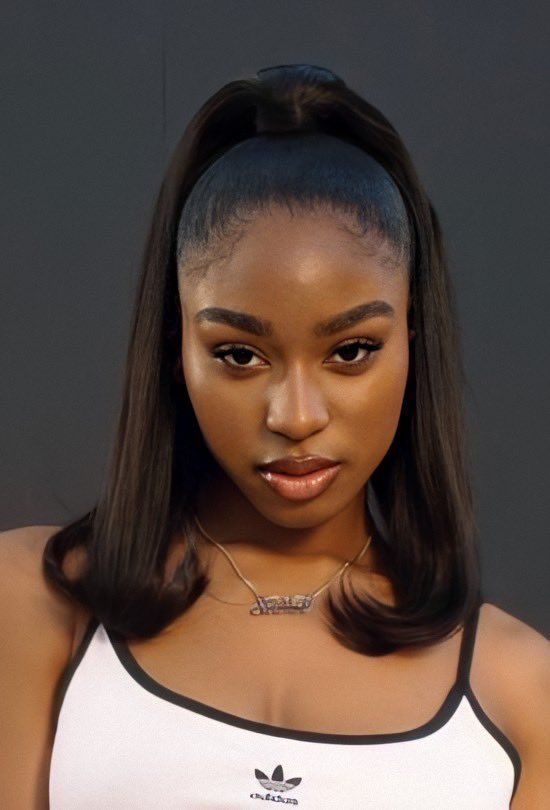 Low Ponytail
The low ponytail offers a more relaxed and effortless vibe. To create a low ponytail, gather your hair at the nape of your neck and secure it with a hair tie. You can leave some face-framing strands for a soft and romantic touch. This versatile style works well for both casual outings and formal occasions.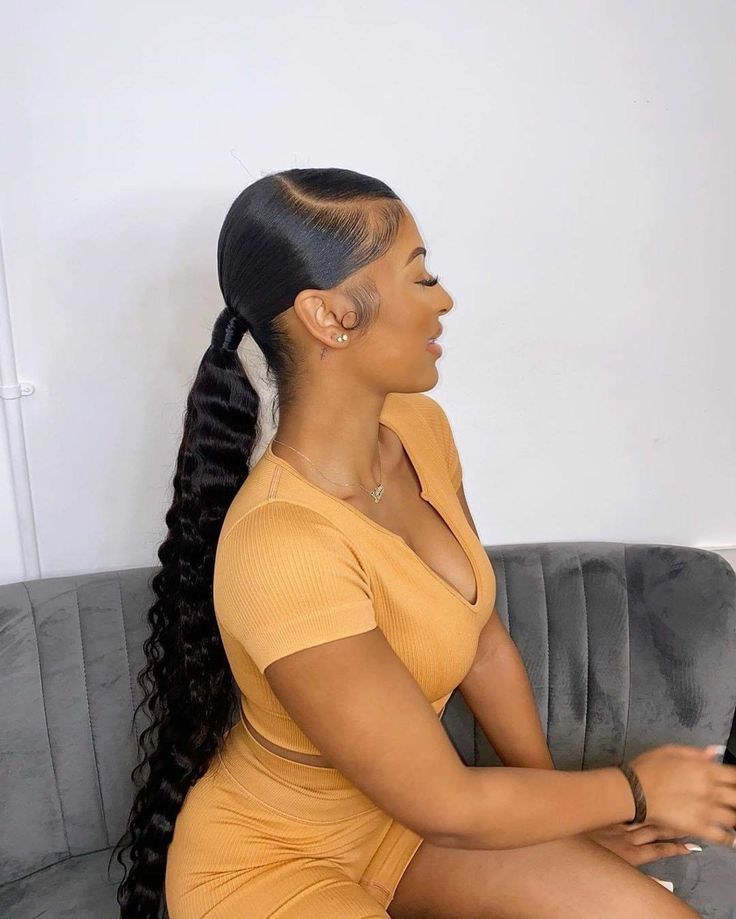 Side Ponytail
The side ponytail adds a playful and flirty twist to the traditional ponytail. Simply gather your hair to one side and secure it with a hair tie. You can position the ponytail higher or lower, depending on your preference. This hairstyle is ideal for adding a touch of uniqueness to your everyday look.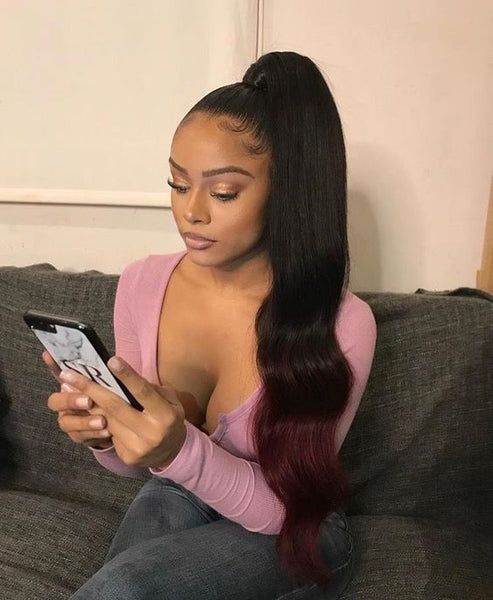 Braided Ponytail
Braided ponytails combine the elegance of braids with the practicality of a ponytail. There are various braiding techniques you can incorporate, such as cornrows, box braids, or French braids. Once the braids are done, gather them into a ponytail for a stylish and eye-catching hairstyle.
Curly Ponytail
For those with natural curls or wavy hair, a curly ponytail can enhance your natural texture and create a voluminous look. Start by defining your curls with a curl-enhancing product, then gather your hair into a ponytail. You can leave some curls loose for a more carefree appearance. This hairstyle exudes confidence and celebrates your natural beauty.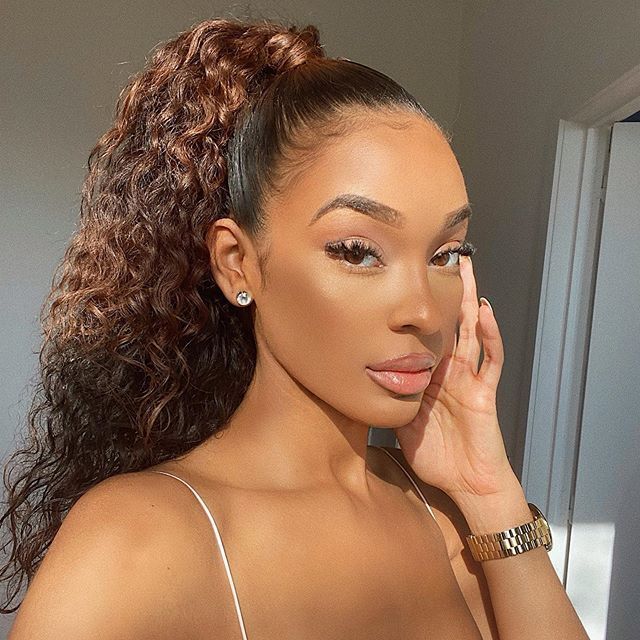 Styling Tips and Techniques
To achieve the perfect ponytail, here are some styling tips and techniques to keep in mind: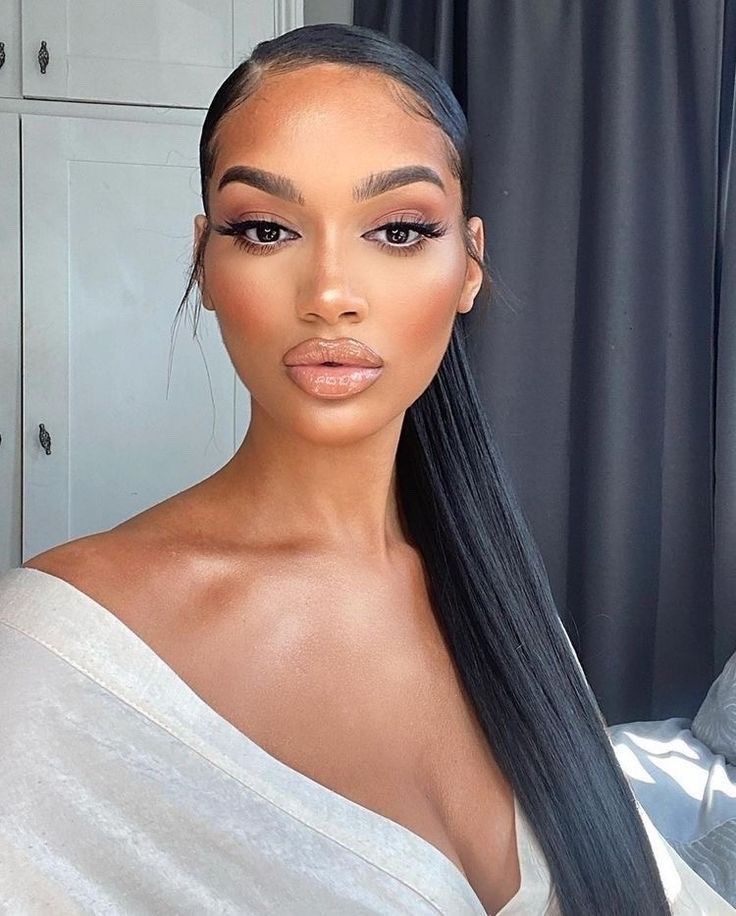 Prepping the Hair
Before creating a ponytail, it's essential to prepare your hair. Start by washing and conditioning your hair with moisturizing products suitable for your hair type. Applying a leave-in conditioner or detangler can help minimize tangles and make the styling process smoother. Additionally, ensure your hair is dry or damp when styling to achieve the desired look.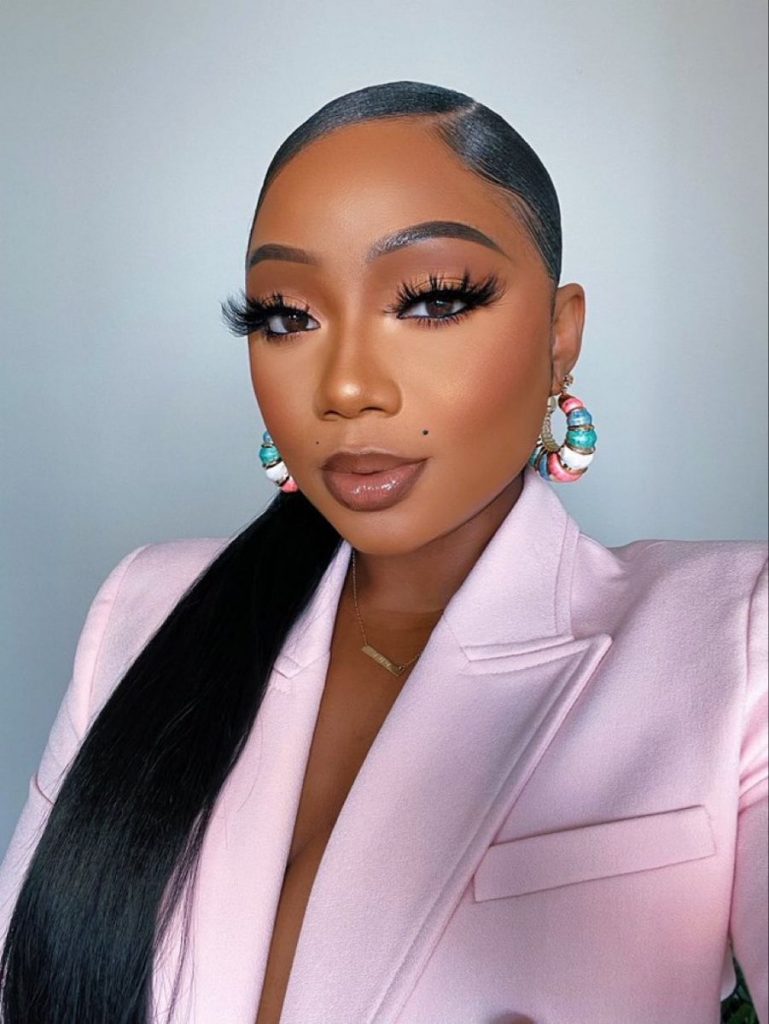 Creating a Sleek Ponytail
For sleek ponytails, it's important to create a smooth and polished appearance. Use a fine-toothed comb or brush to gather your hair, ensuring there are no bumps or uneven sections. Apply edge control or a styling gel along your hairline and use a brush to lay down any flyaways or baby hairs. This will give your ponytail a sleek and refined finish.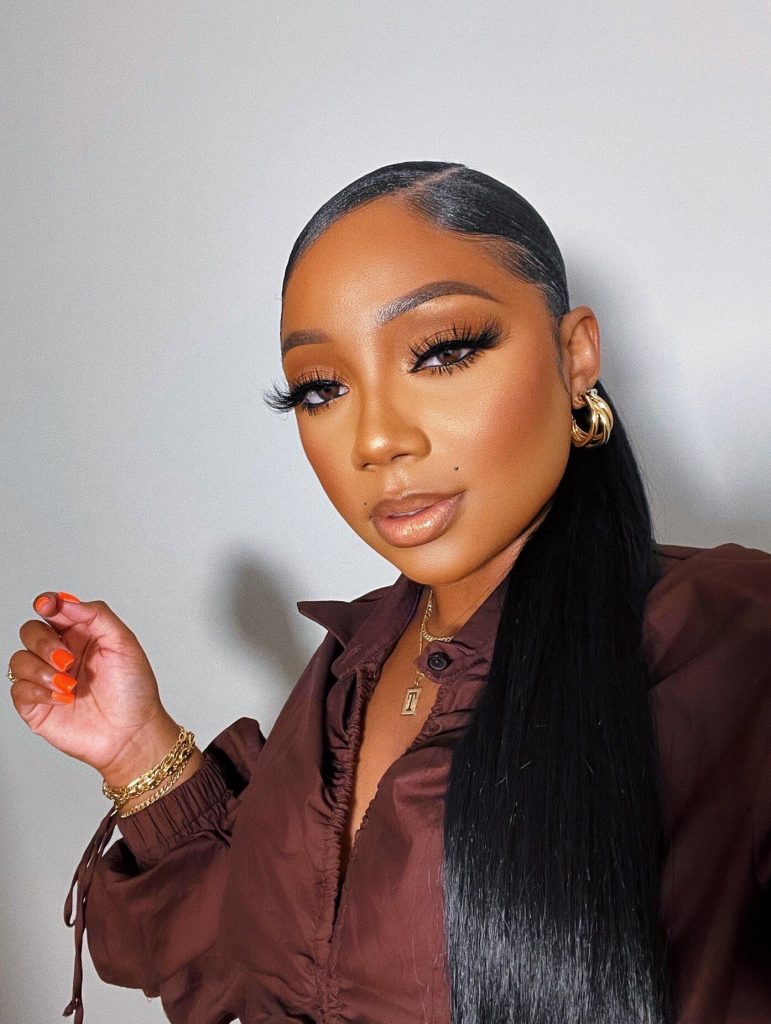 Adding Volume and Texture
If you prefer a voluminous ponytail, there are several techniques you can use to add texture and fullness. Backcombing or teasing the hair at the crown can create instant volume. Alternatively, you can use hair extensions or clip-ins to add length and thickness to your ponytail. Play around with different styling tools and products to achieve the desired volume and texture.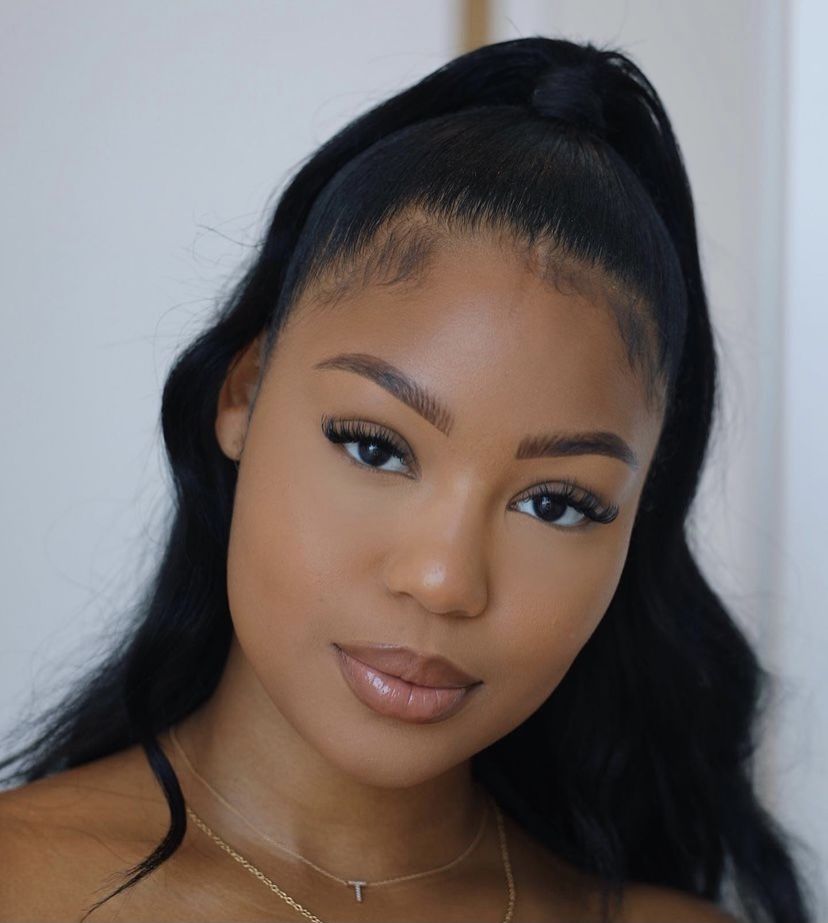 Securing the Ponytail
To ensure your ponytail stays in place throughout the day, use a strong and sturdy hair tie. Avoid using elastic bands with metal clasps, as they can cause breakage and damage to your hair. Instead, opt for fabric-covered hair ties or snag-free elastic bands. Wrap the hair tie around the ponytail multiple times to ensure a secure hold without causing discomfort.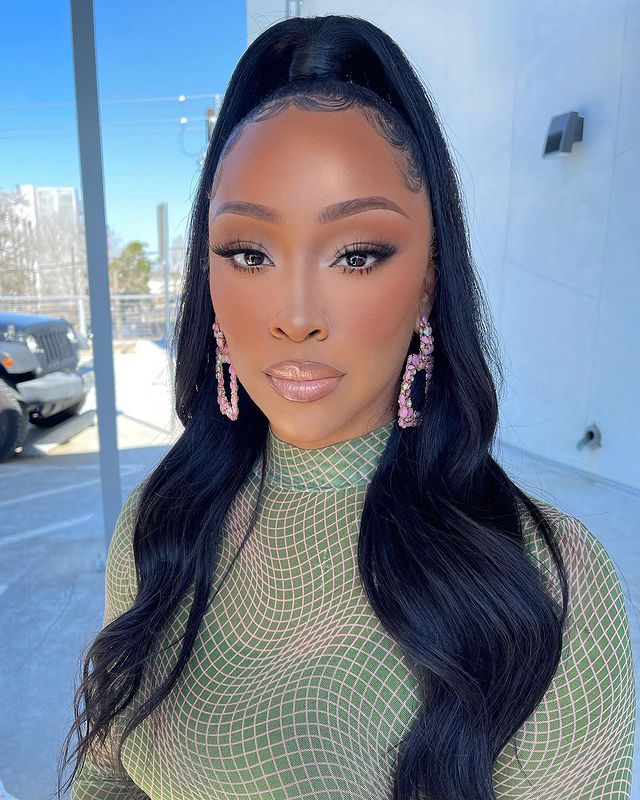 Maintaining and Caring for Ponytail Hairstyles
To ensure your ponytail hairstyles remain healthy and stylish, it's essential to practice proper maintenance and care. Here are some tips to keep in mind: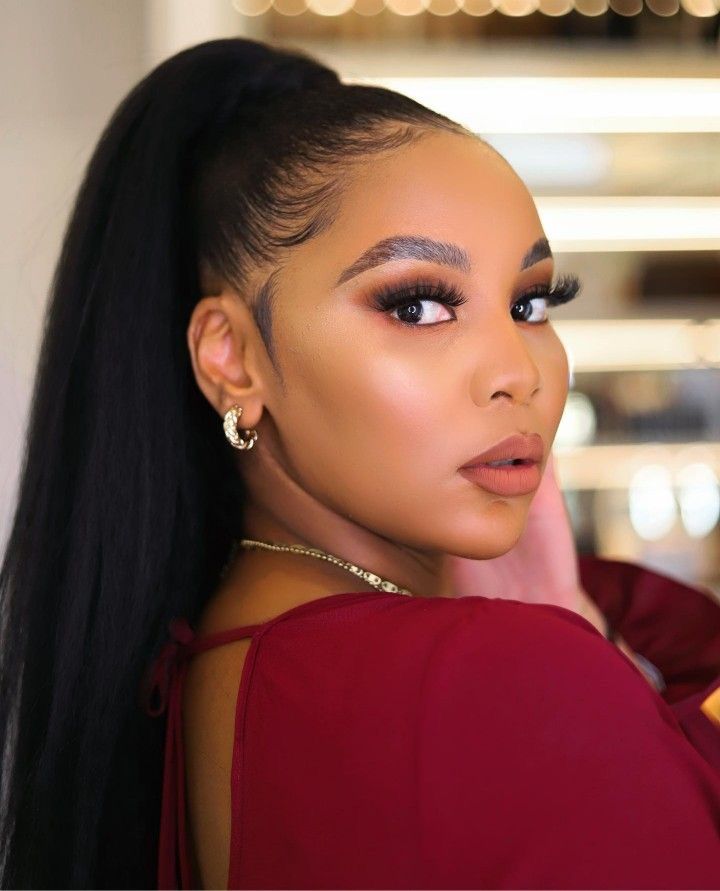 Hydration and Moisture
Black women's hair tends to be dry and prone to breakage. Therefore, it's crucial to keep your hair hydrated and moisturized. Use a moisturizing shampoo and conditioner specifically formulated for your hair type. Additionally, incorporate deep conditioning treatments and leave-in conditioners into your hair care routine to maintain moisture and prevent dryness.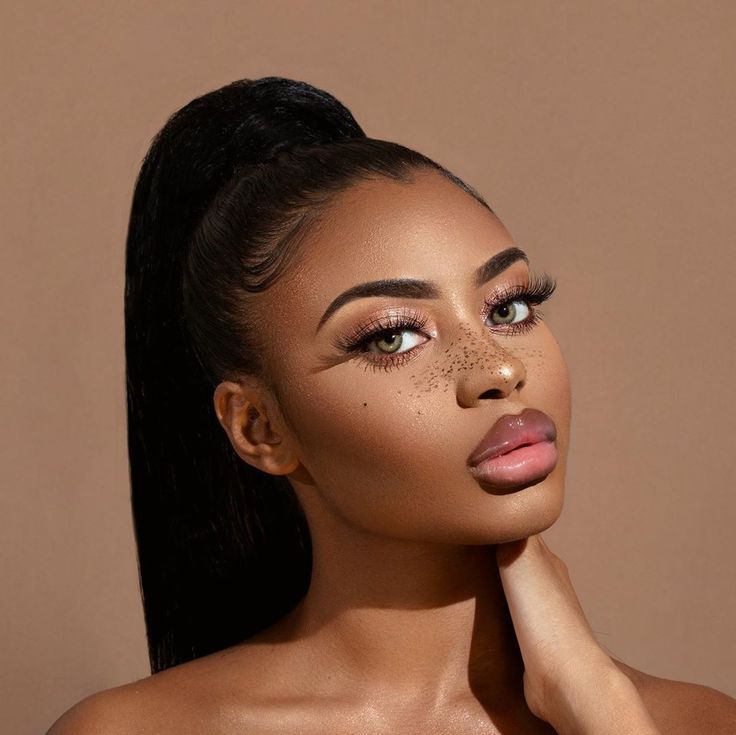 Nighttime Routine
Before going to bed, it's important to protect your ponytail hairstyle. Wrap your hair in a silk or satin scarf or use a silk or satin pillowcase to minimize friction and prevent frizz. This will help maintain the integrity of your hairstyle and prevent damage while you sleep.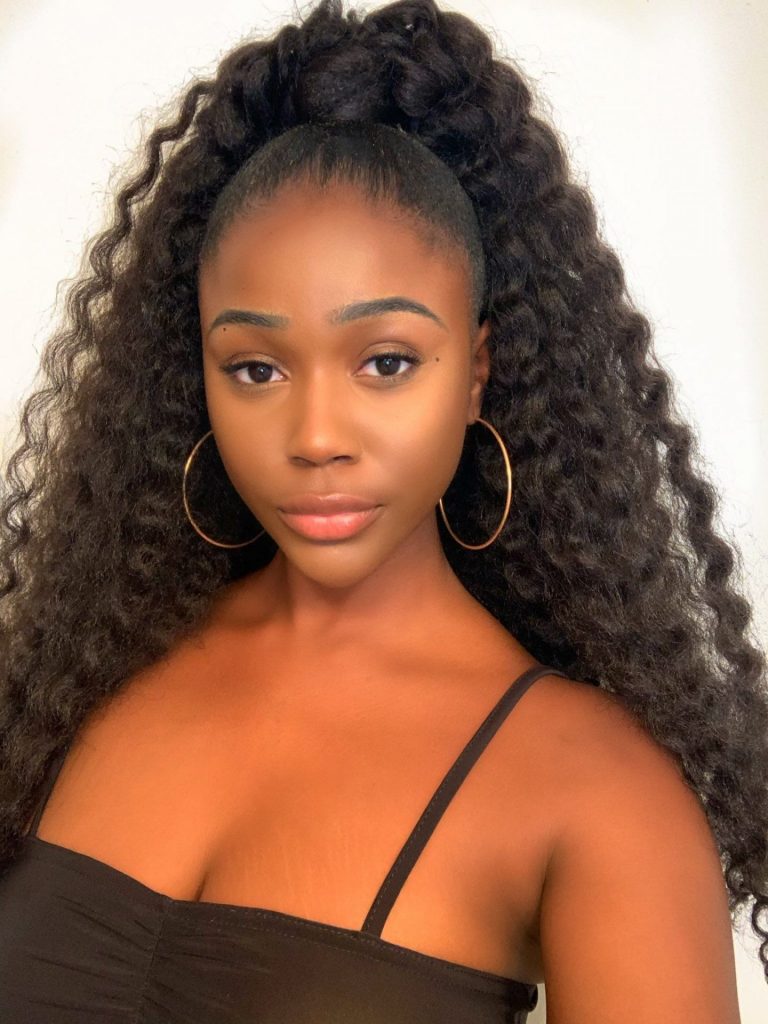 Avoiding Excessive Tension
While ponytails can be a convenient and stylish option, it's crucial to avoid excessive tension that can lead to hair breakage or traction alopecia. Avoid pulling your hair too tight when creating a ponytail and opt for looser styles if you feel discomfort or notice excessive pulling. Additionally, switch up your hairstyles occasionally to allow your hair to rest and recover.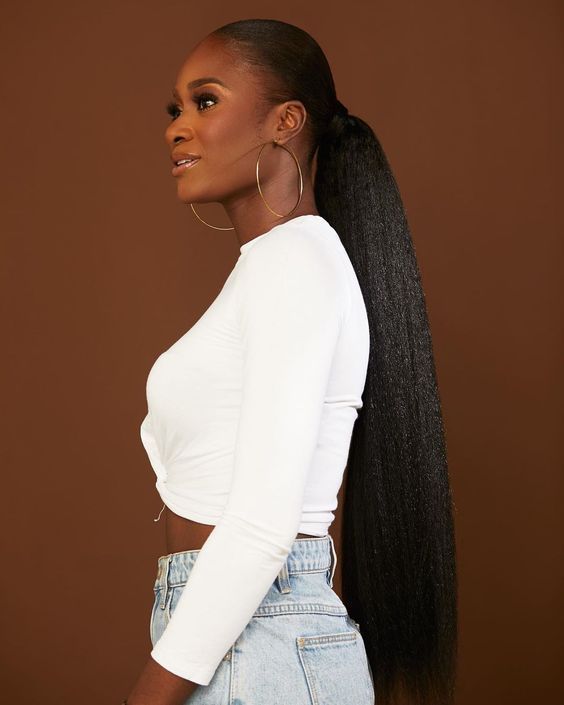 Save Pin