Hairstyles
Ponytails Fall Hairstyle 2023 20 Ideas: The Ultimate Guide for Fashionable Looks
Are you looking for trendy and fashionable hairstyles for the fall season of 2023? Look no further! In this article, we will explore some fabulous ponytail hairstyles that will elevate your look and make you stand out. From sleek and polished ponytails to messy and textured ones, we've got you covered. So let's dive in and discover the hottest ponytail hairstyle ideas for fall 2023.
Embracing the Ponytail Trend
Ponytails are a timeless and versatile hairstyle that can be worn for any occasion. Whether you're heading to the office, going for a casual outing, or attending a glamorous event, there's a ponytail style that suits your needs. In fall 2023, ponytails are set to be the go-to hairstyle, offering both elegance and ease.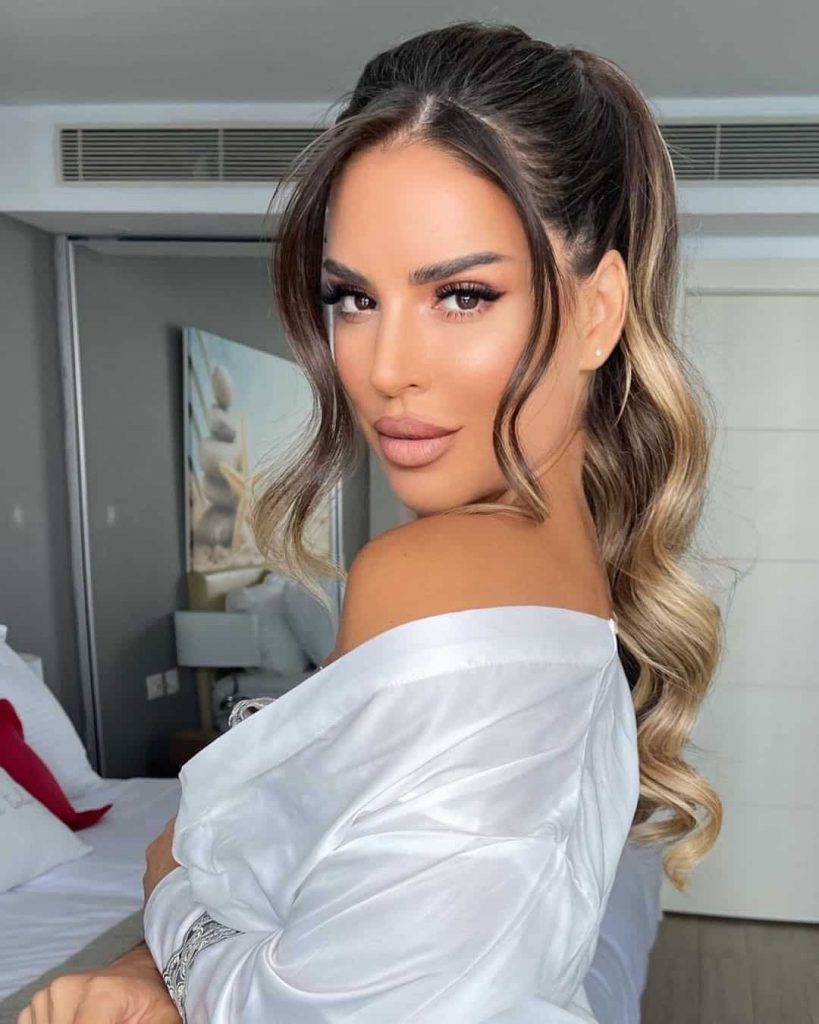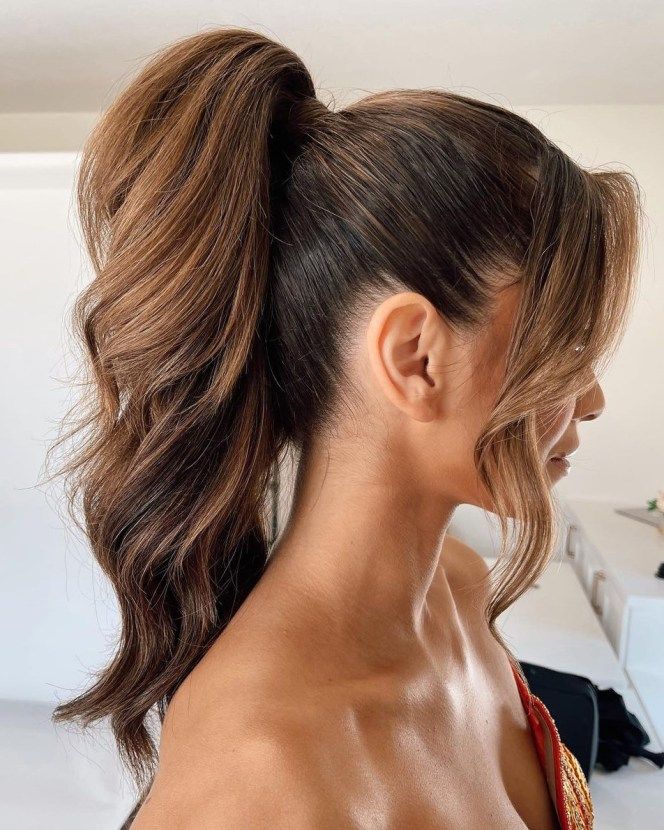 Classic Ponytail with a Twist
The classic ponytail is a staple hairstyle that never goes out of style. To give it a modern twist, try adding a unique element such as a ribbon, scarf, or decorative hairpin. This simple addition can transform an ordinary ponytail into a chic and trendy hairstyle.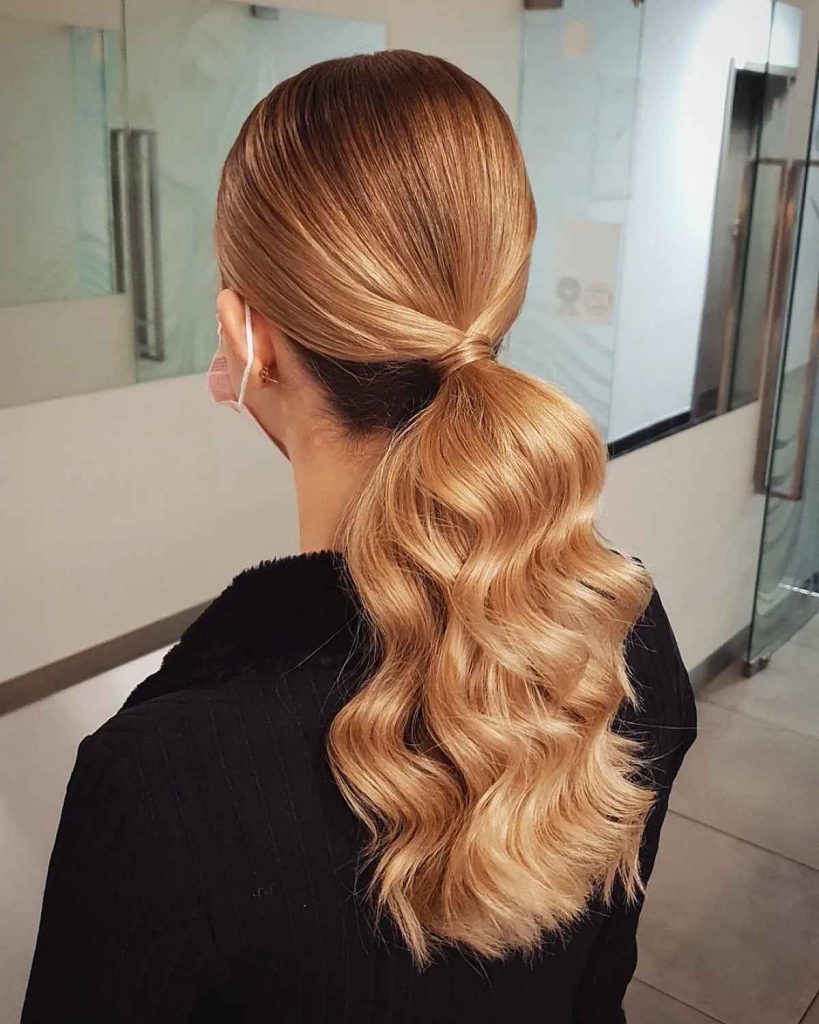 Low Ponytail with Hair Wrap
For a sophisticated and polished look, opt for a low ponytail with a hair wrap. Start by tying your hair into a low ponytail at the nape of your neck. Then take a small section of hair and wrap it around the hair tie to conceal it. Secure the wrapped hair with a bobby pin, and you'll have an elegant and refined hairstyle that's perfect for any formal event.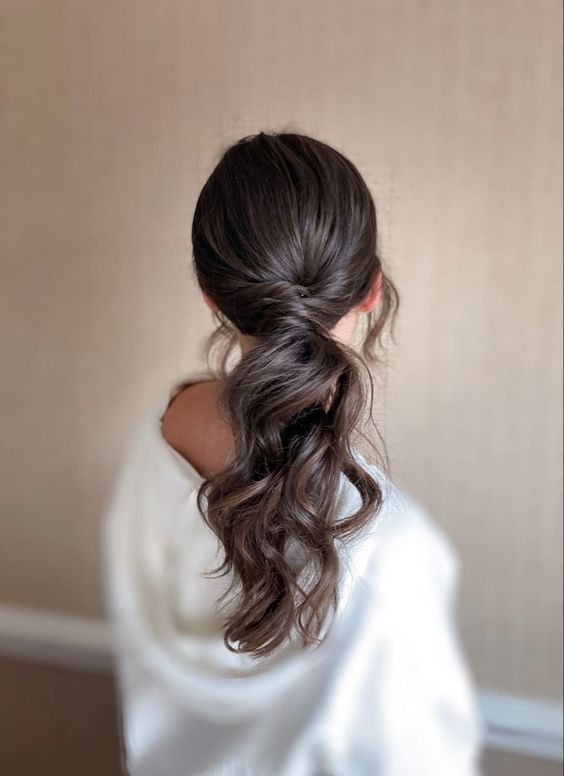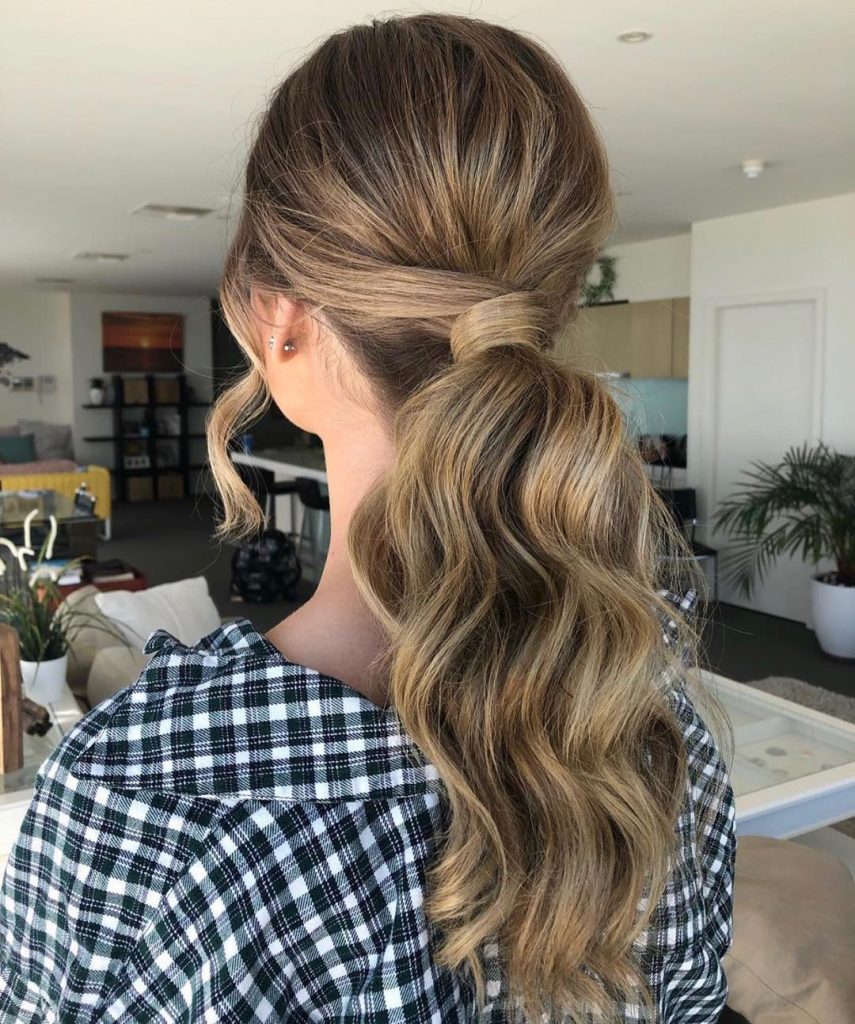 Textured High Ponytail
Create a glamorous and voluminous look with a textured high ponytail. Begin by backcombing the crown area of your hair to add height and texture. Gather all your hair at the crown of your head and secure it with an elastic band. To add extra flair, you can wrap a small section of hair around the hair tie and secure it with a bobby pin. This hairstyle will give you a bold and statement-making look.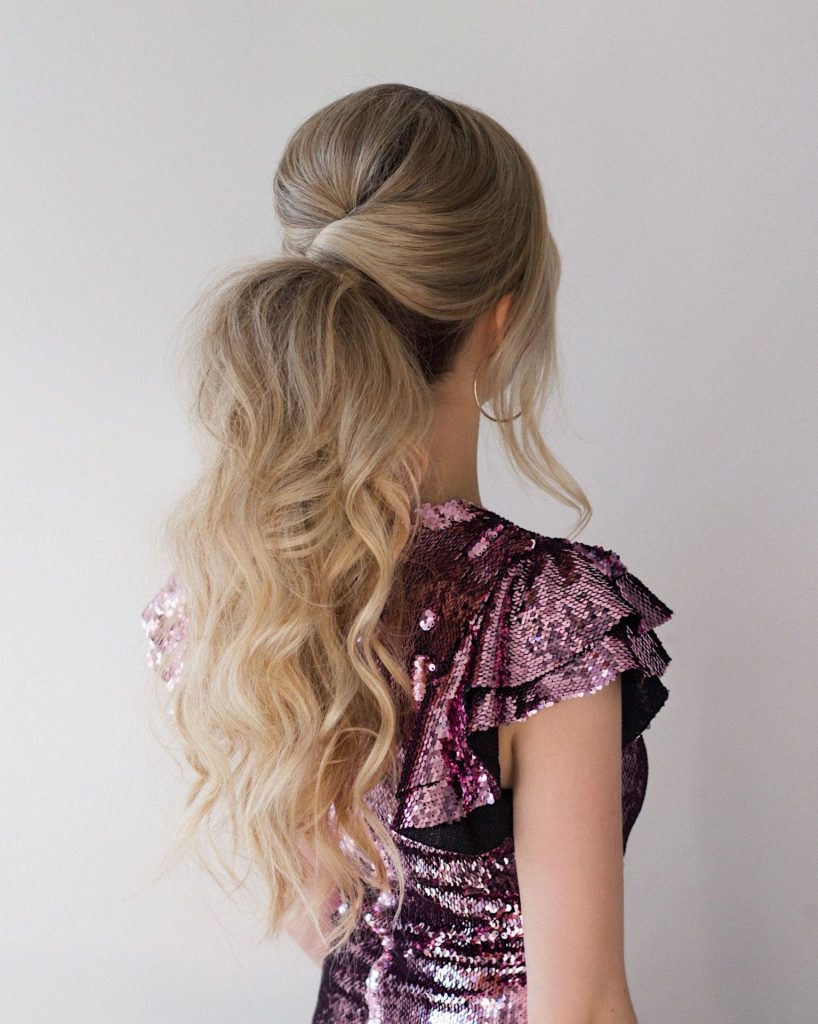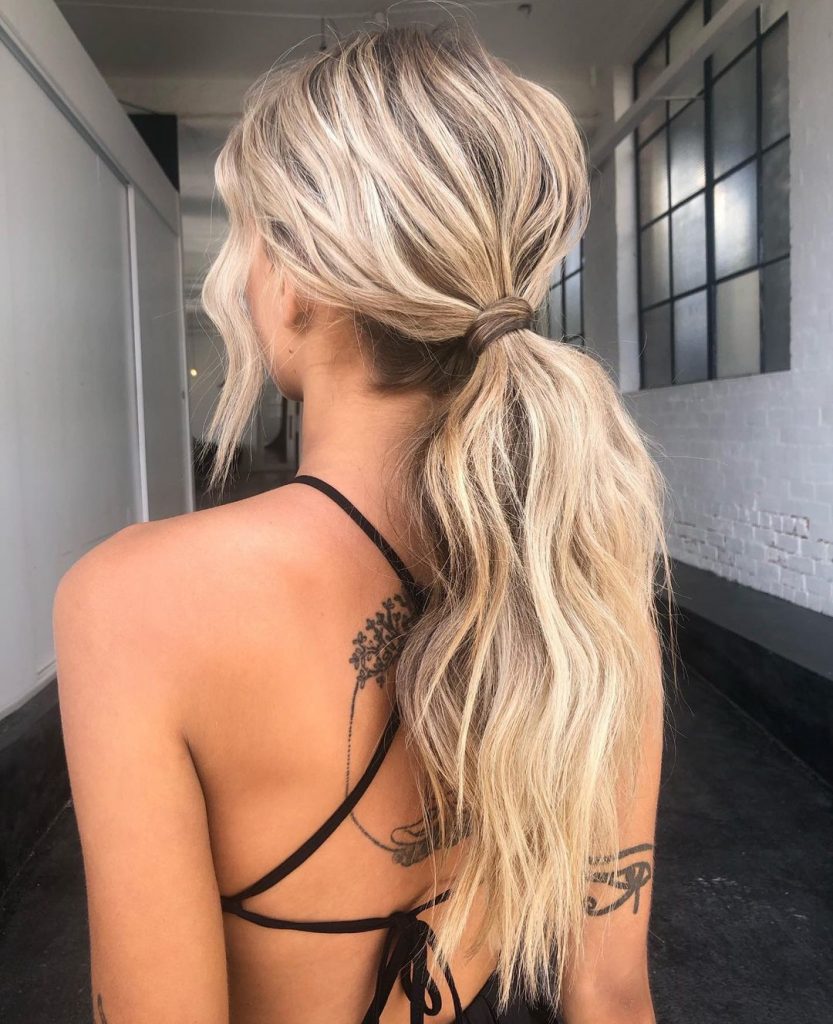 Bubble Ponytail
The bubble ponytail is a fun and playful hairstyle that adds a unique twist to the traditional ponytail. To achieve this look, tie your hair into multiple small ponytails down the length of your hair. Then gently tug on each section to create the bubble effect. This hairstyle works well with both straight and curly hair and is sure to turn heads wherever you go.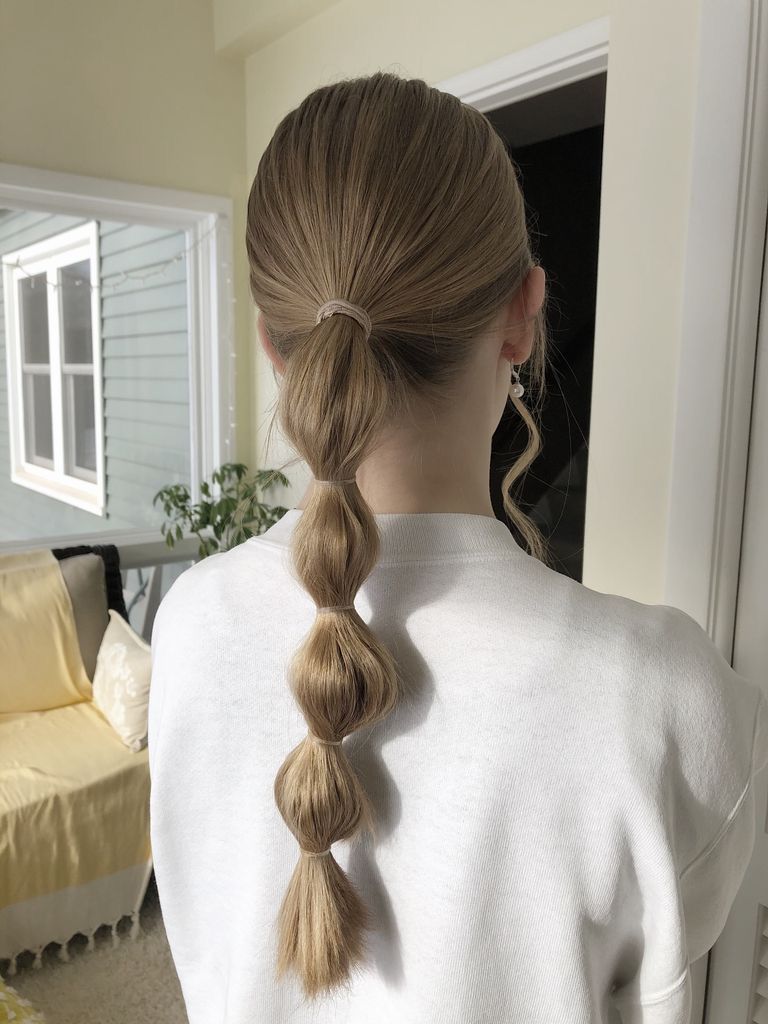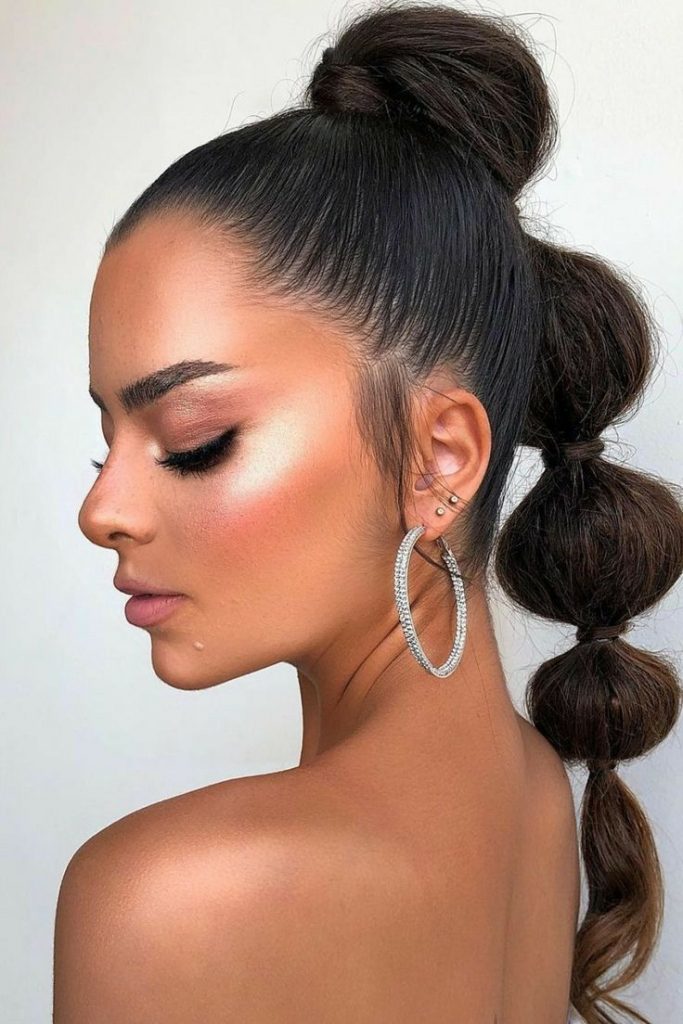 Braided Ponytail
Combine the elegance of braids with the simplicity of a ponytail by opting for a braided ponytail. Start by braiding a small section of hair near your temple and secure it with an elastic band. Gather the rest of your hair into a ponytail and incorporate the braided section into it. This hairstyle adds a touch of femininity and is ideal for a boho-chic look.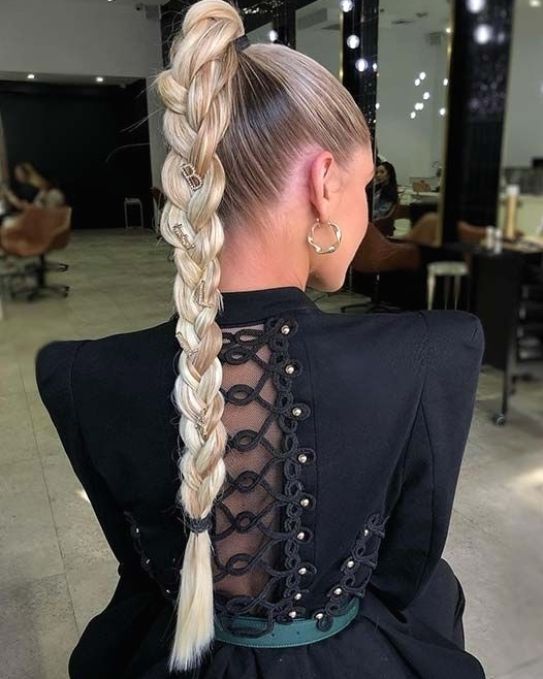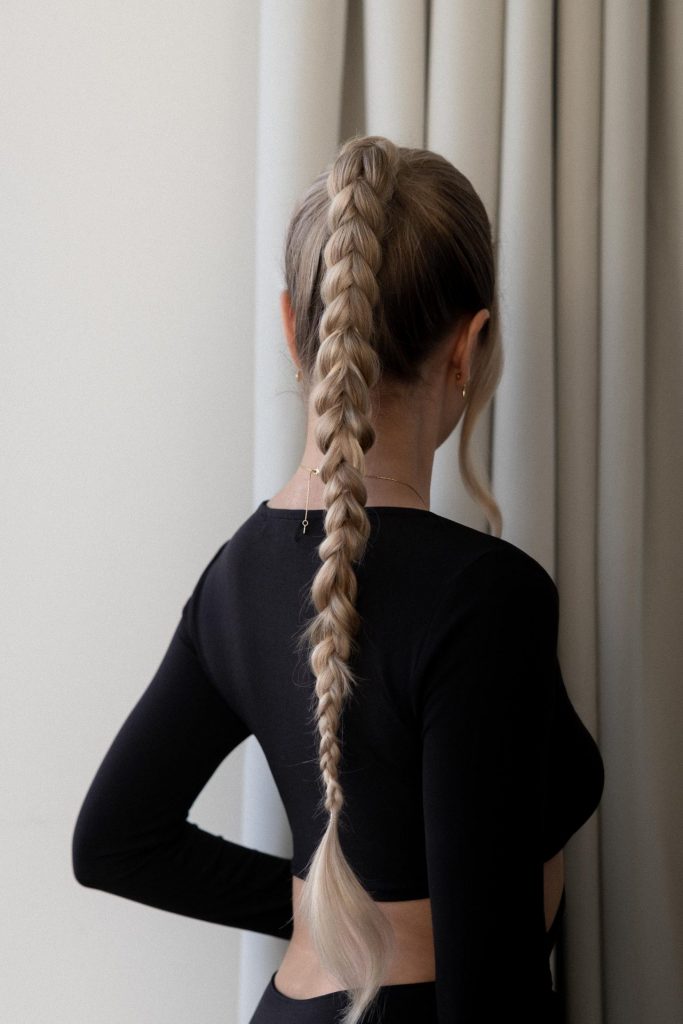 Side Swept Ponytail
For a romantic and glamorous look, try a side swept ponytail. Sweep your hair to one side and gather it into a low or high ponytail, depending on your preference. Secure the ponytail with an elastic band and let some face-framing strands fall naturally. This hairstyle is effortlessly stylish and perfect for a special occasion.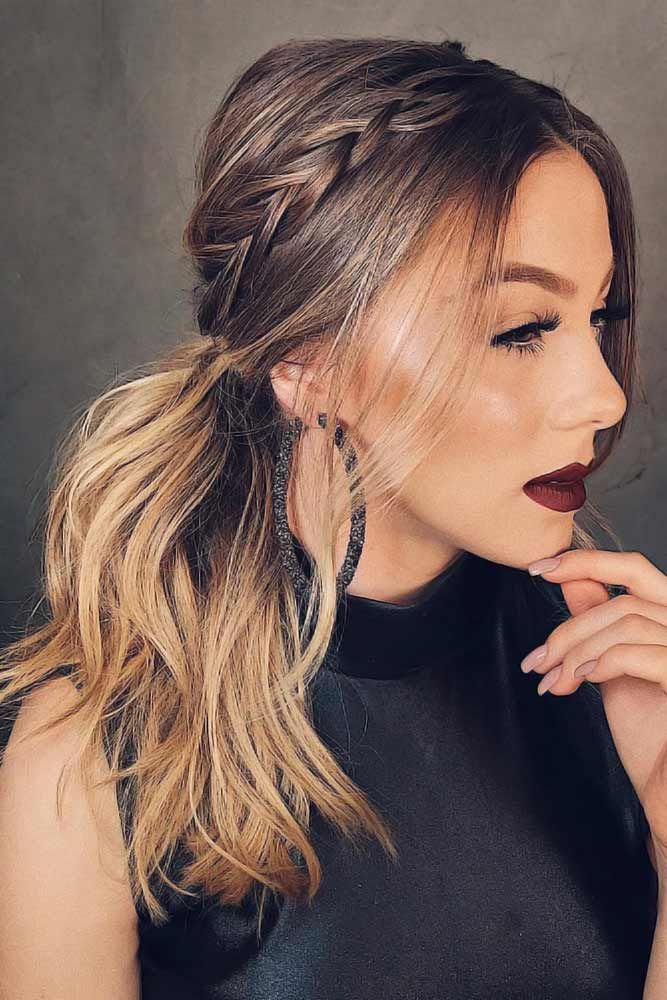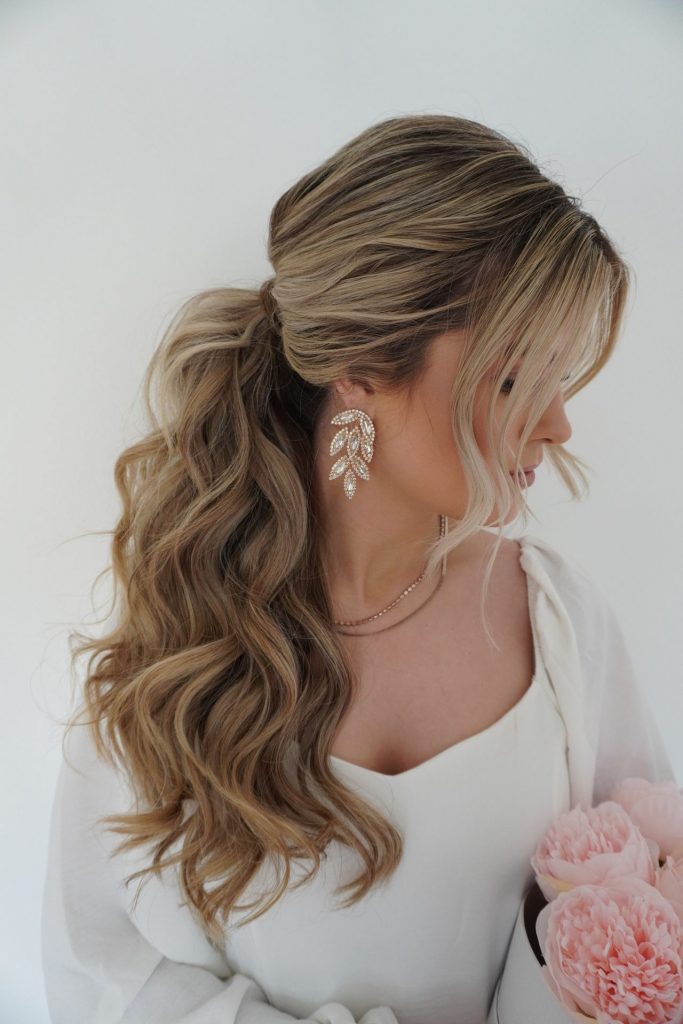 Sleek and Straight Ponytail
Achieve a sleek and sophisticated look with a straight ponytail. Start by straightening your hair with a flat iron to create a smooth and polished base. Then gather your hair into a ponytail at the desired height. Use a comb to smoothen any flyaways, and you'll have a sleek ponytail that exudes elegance and modernity.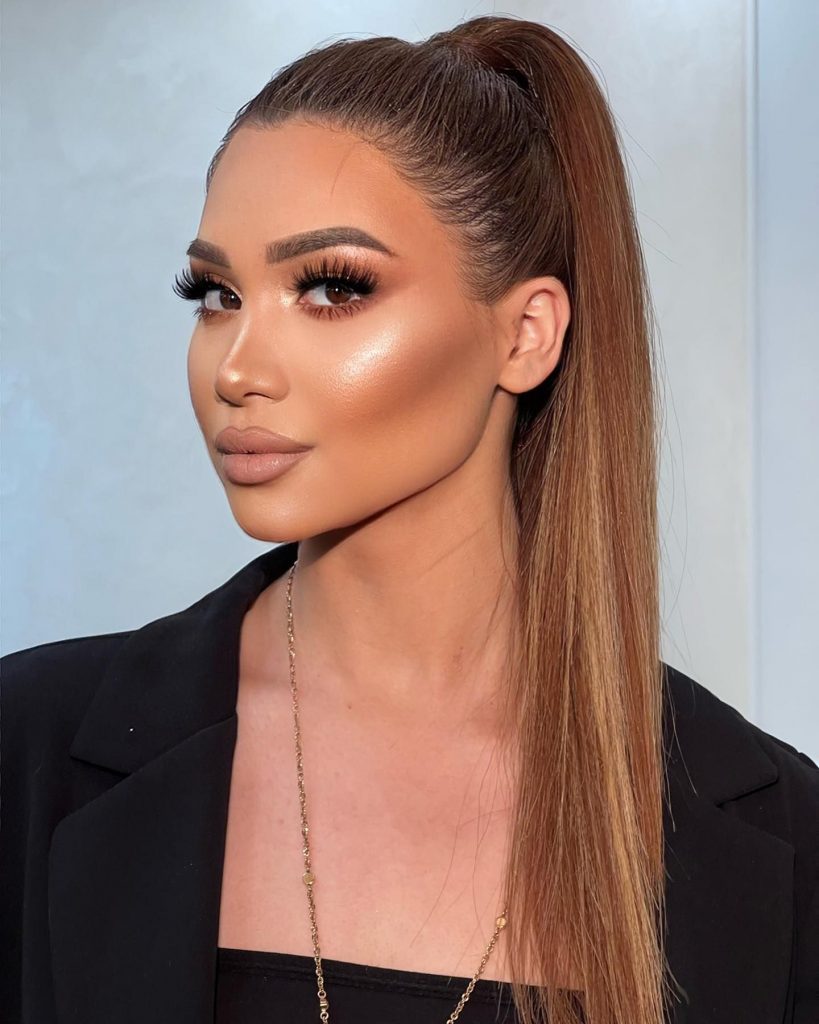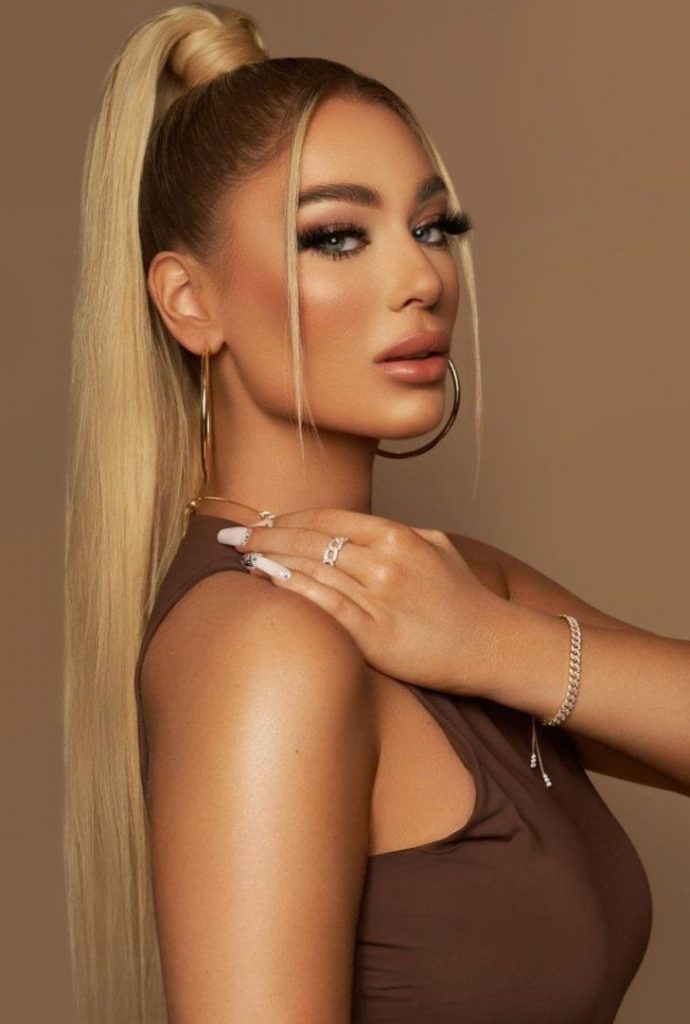 Messy Ponytail with Wispy Bangs
If you prefer a more relaxed and effortless hairstyle, go for a messy ponytail with wispy bangs. Start by tousling your hair with a texturizing spray to create a messy texture. Gather your hair into a ponytail at the back of your head and let some loose strands frame your face. This hairstyle is perfect for a casual day out or a fun night with friends.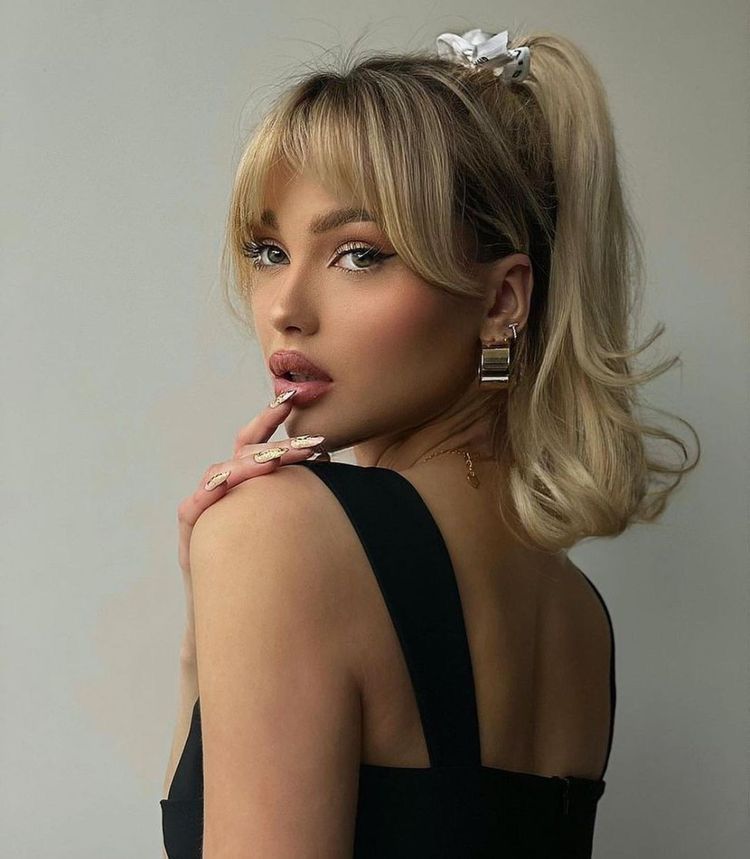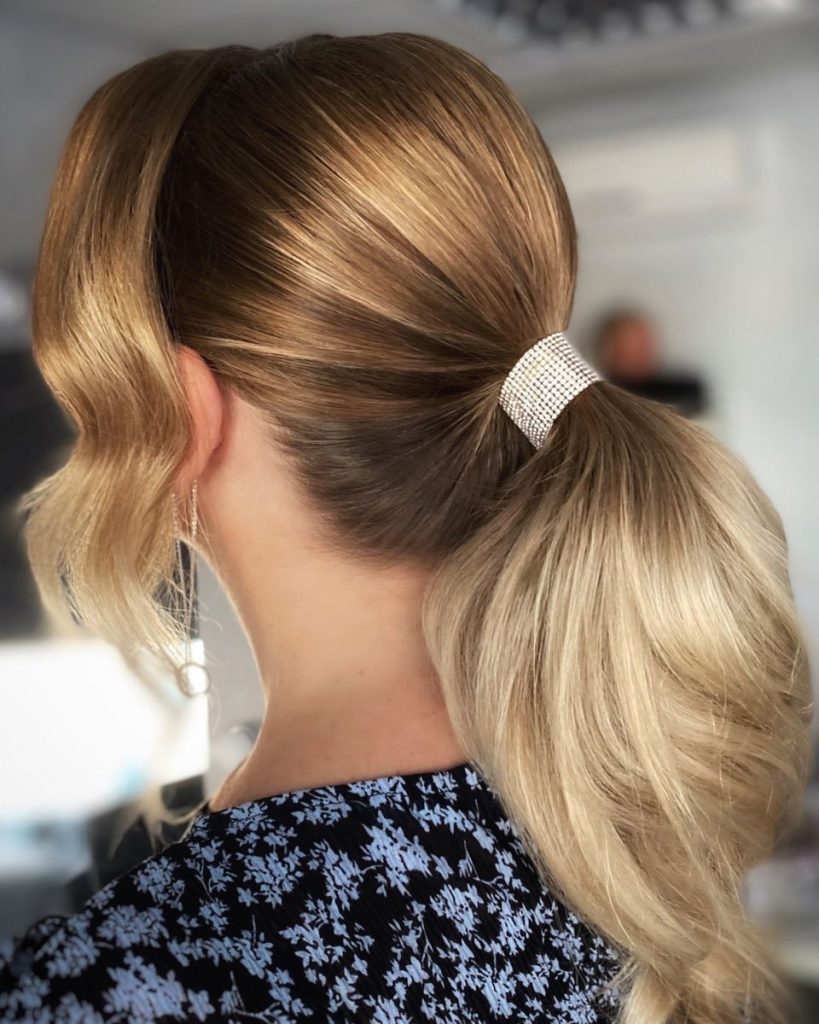 Curly Ponytail
Enhance your natural curls with a curly ponytail. Apply a curl-enhancing product to damp hair and allow your curls to air dry or use a diffuser attachment on your hairdryer. Once your curls are defined, gather your hair into a ponytail at the desired height. This hairstyle celebrates your natural texture and adds a touch of playfulness to your look.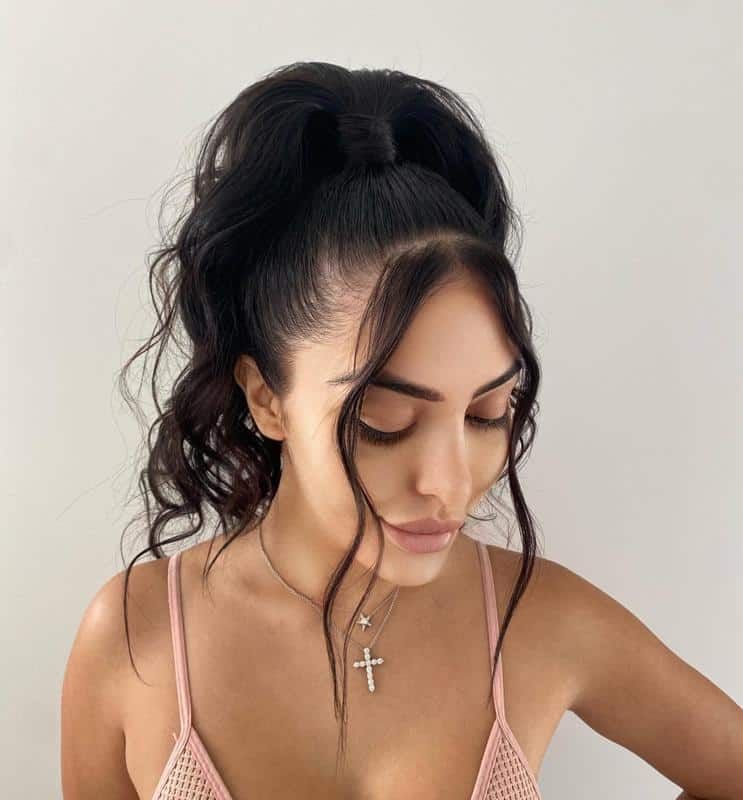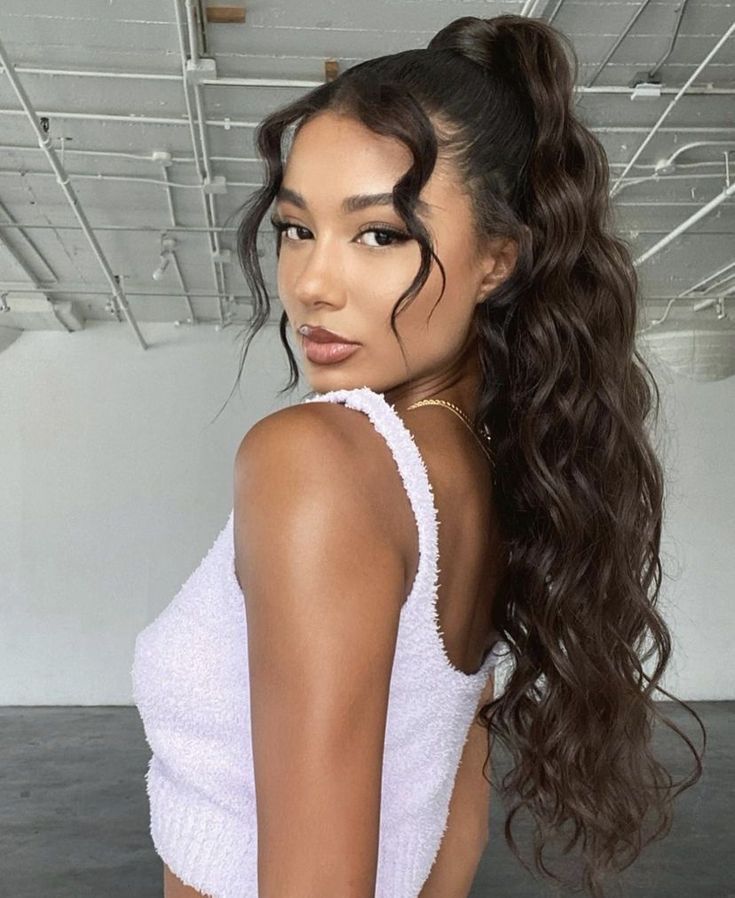 Save Pin