Hairstyles
Red Fall Hair Color 22 Ideas: Embrace the Season with Vibrant Tresses
Fall is a season of transformation, and what better way to embrace the spirit of change than by experimenting with your hair color? Red fall hair colors can add warmth, depth, and a touch of drama to your overall look. In this article, we will explore various red hair color ideas that are perfect for the autumn season. From fiery copper to rich burgundy, get ready to be inspired and update your hairstyle with these captivating shades of red.
Fiery Copper: Ignite Your Look
Kickstart the fall season with a vibrant and fiery copper hair color. This shade is reminiscent of the changing leaves and adds a touch of warmth and excitement to your overall appearance. Fiery copper is a versatile choice that suits a wide range of skin tones and can be customized to achieve a more subtle or bold effect.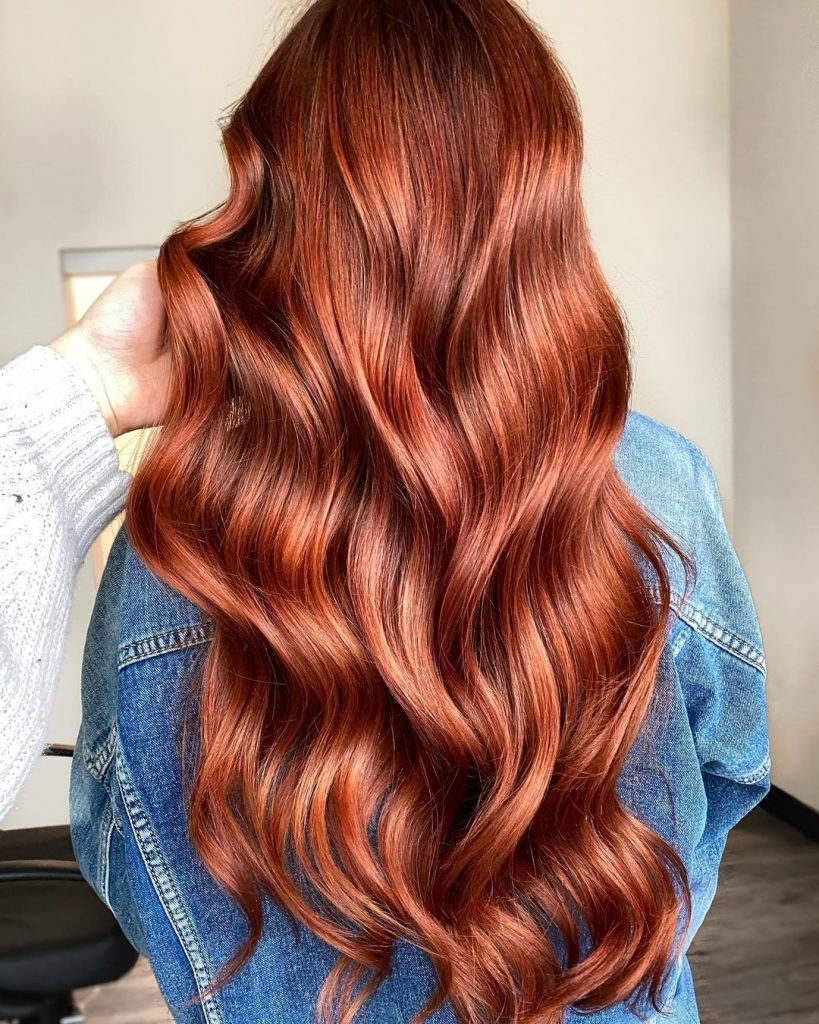 Ruby Red: Timeless Elegance
If you're looking for a red hair color that exudes timeless elegance, look no further than ruby red. This deep and lustrous shade captures attention and adds a touch of sophistication to any hairstyle. Whether you opt for a full head of ruby red or incorporate it as highlights, this color is sure to make a statement.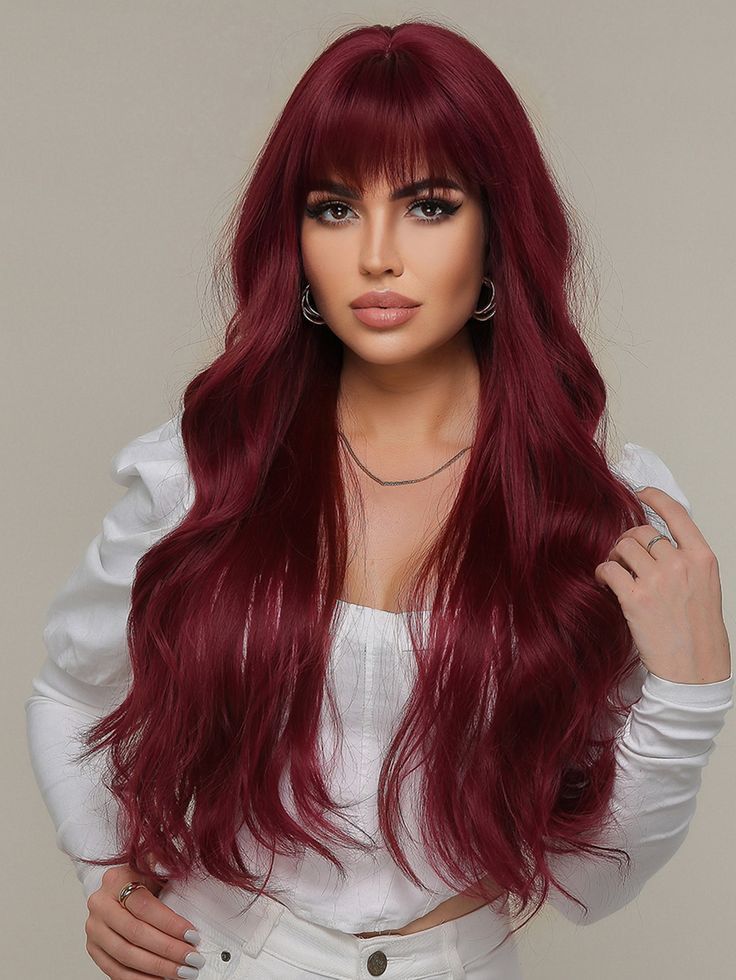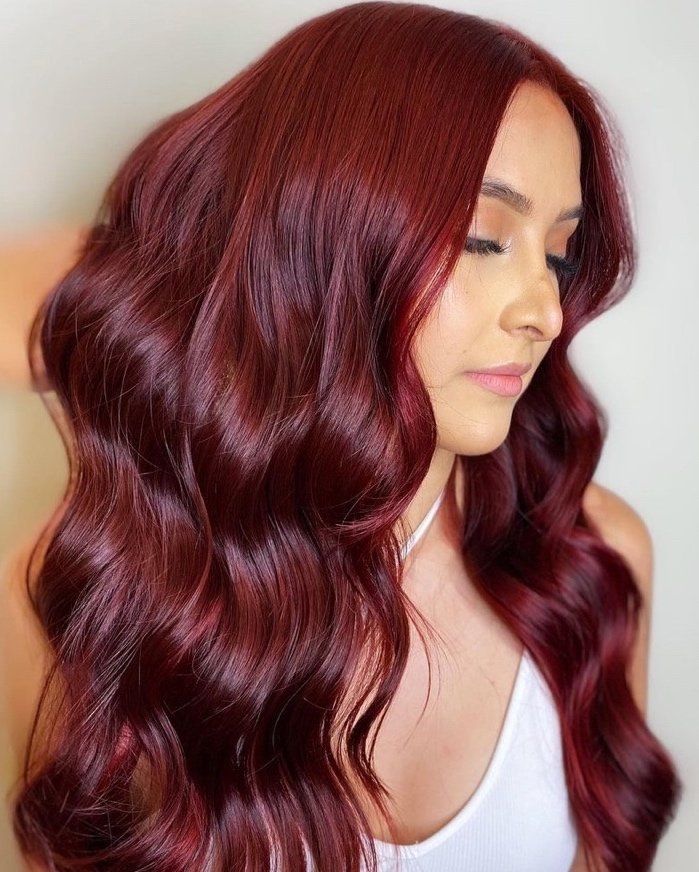 Mahogany Magic: A Rich and Refined Choice
For those seeking a more refined and rich red hair color, mahogany is the perfect choice. This shade blends red and brown tones, creating a deep and multi-dimensional look. Mahogany is versatile and complements various skin tones, making it a popular choice for fall.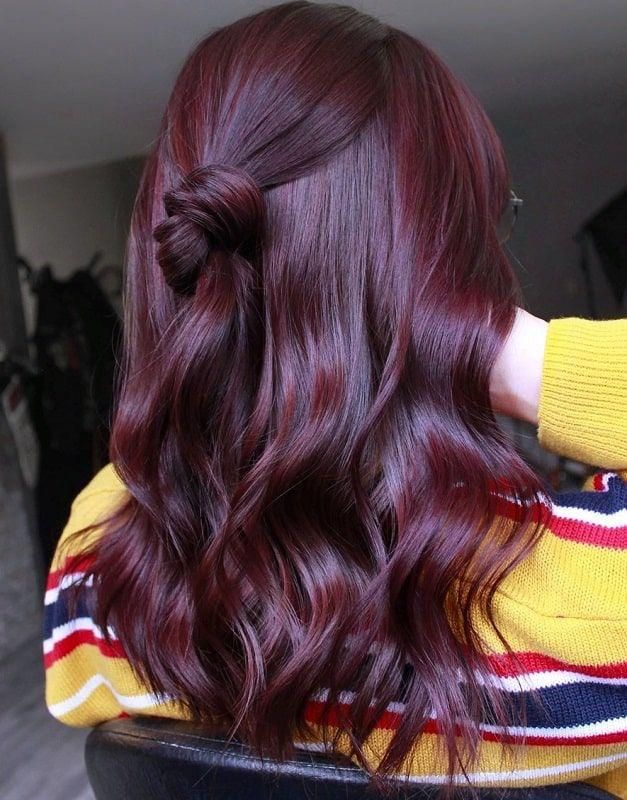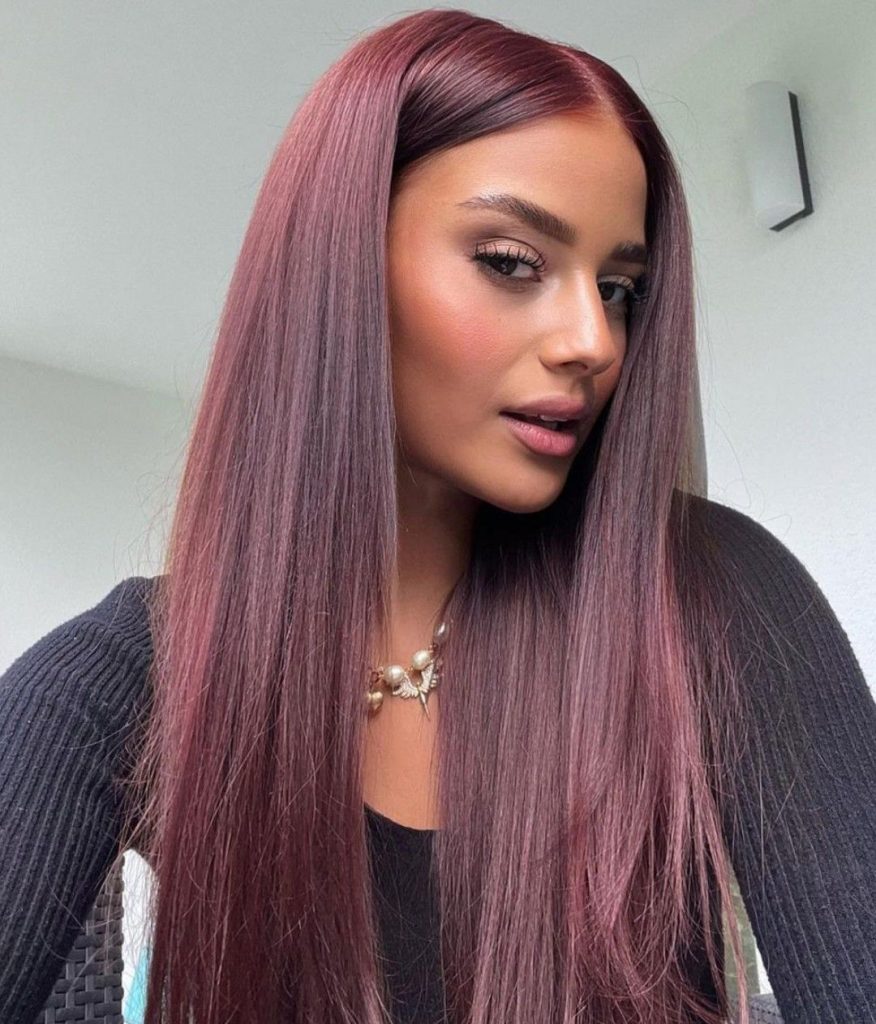 Burgundy Bliss: Deep and Captivating
Fall is the perfect time to embrace the depth and richness of burgundy hair. This deep red shade with purple undertones is captivating and adds a touch of mystery to your look. Whether you opt for a full head of burgundy or incorporate it as highlights, this color will make a striking impression.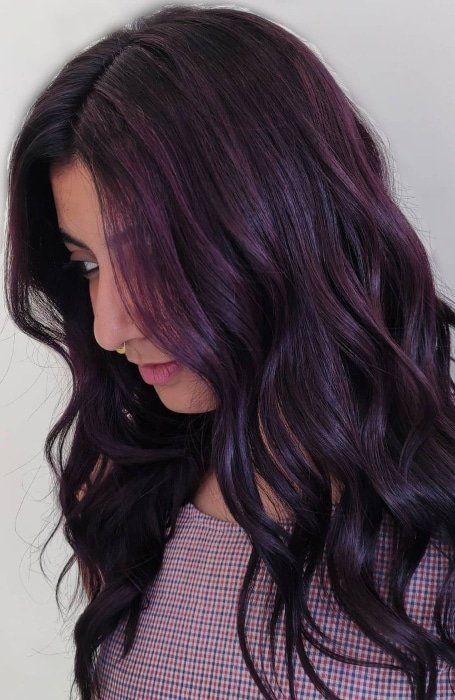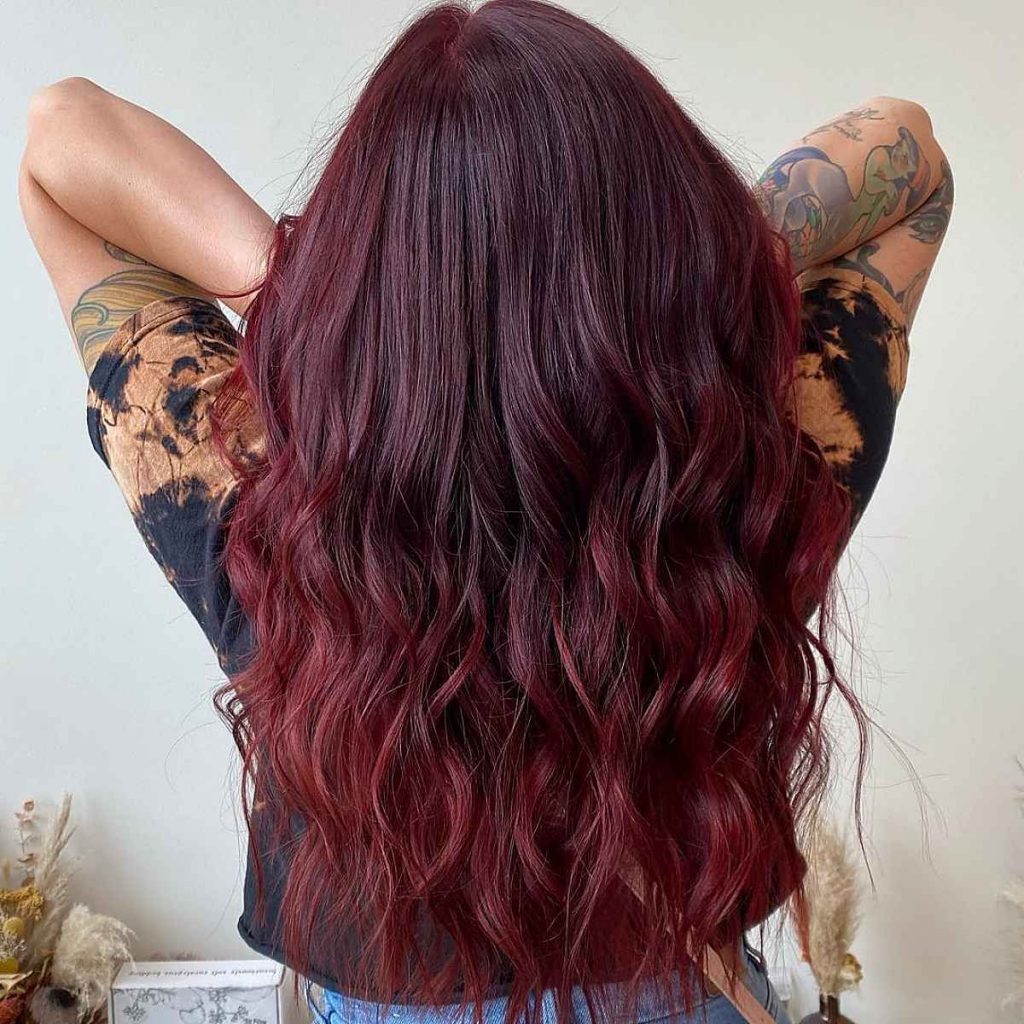 Copper Highlights: Adding Dimension
If you're not ready to fully commit to a red hair color, copper highlights offer a great way to experiment. These highlights add dimension and warmth to your natural hair color, creating a subtle yet noticeable change. Whether you have blonde, brown, or black hair, copper highlights can enhance your overall look.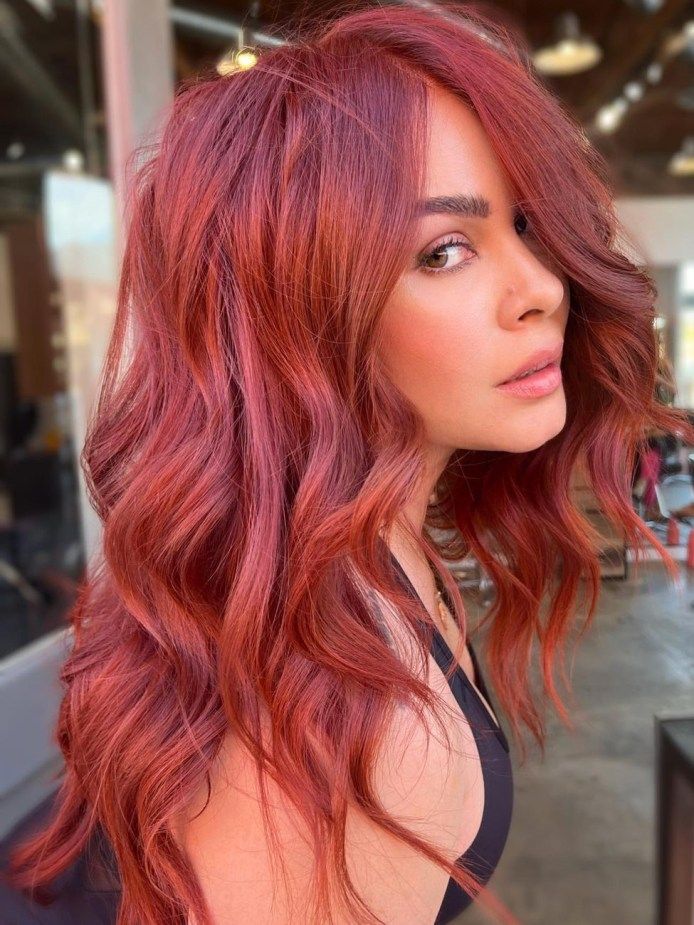 Ombre Delight: Gradual Color Transition
For a trendy and eye-catching look, consider an ombre hairstyle with red hues. This style features a gradual transition from a darker shade at the roots to a lighter red tone at the ends. The ombre effect adds depth and dimension to your hair, creating a stunning visual impact.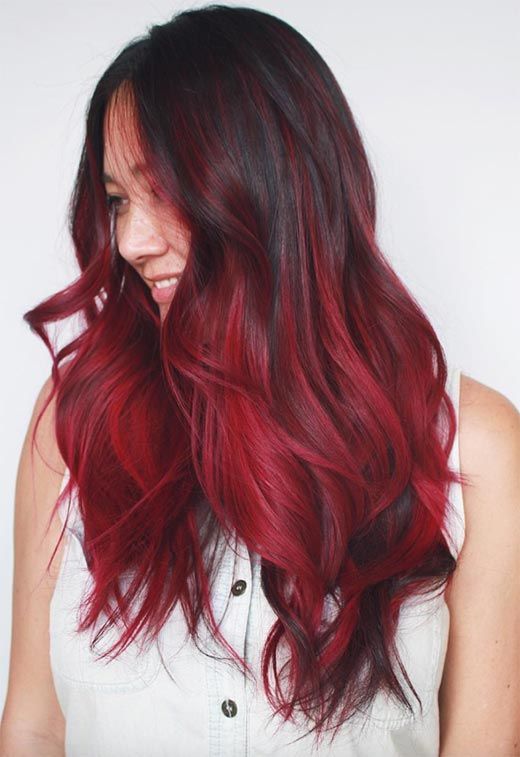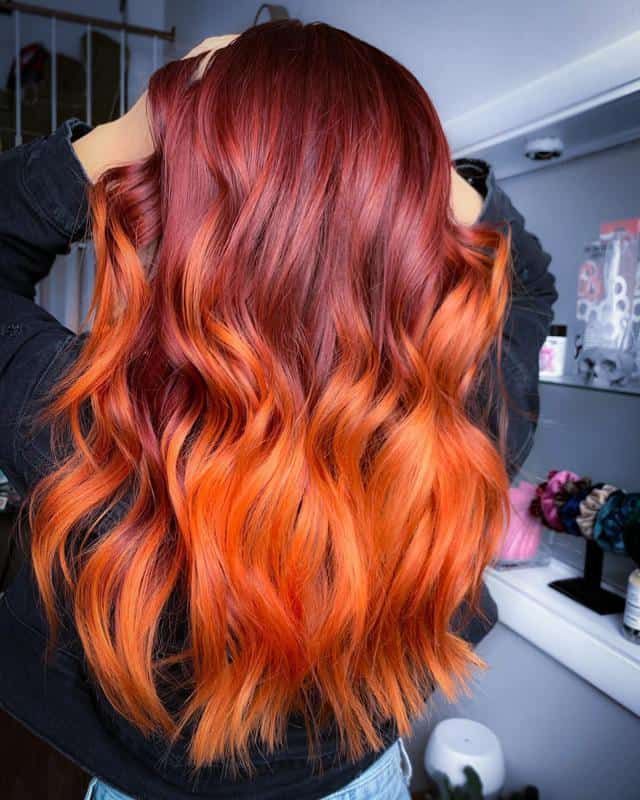 Strawberry Blonde: A Sweet Twist
If you prefer a softer and more delicate red hair color, strawberry blonde is an excellent choice. This shade combines red and blonde tones to create a warm and romantic look. Strawberry blonde is a versatile color that complements various skin tones and adds a touch of sweetness to your style.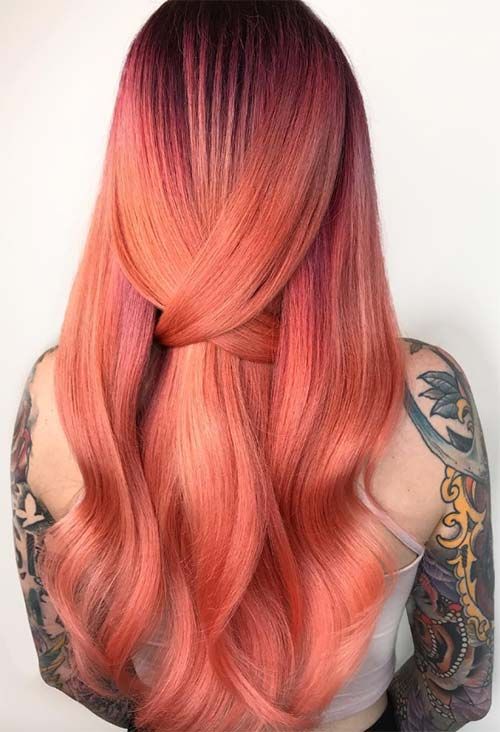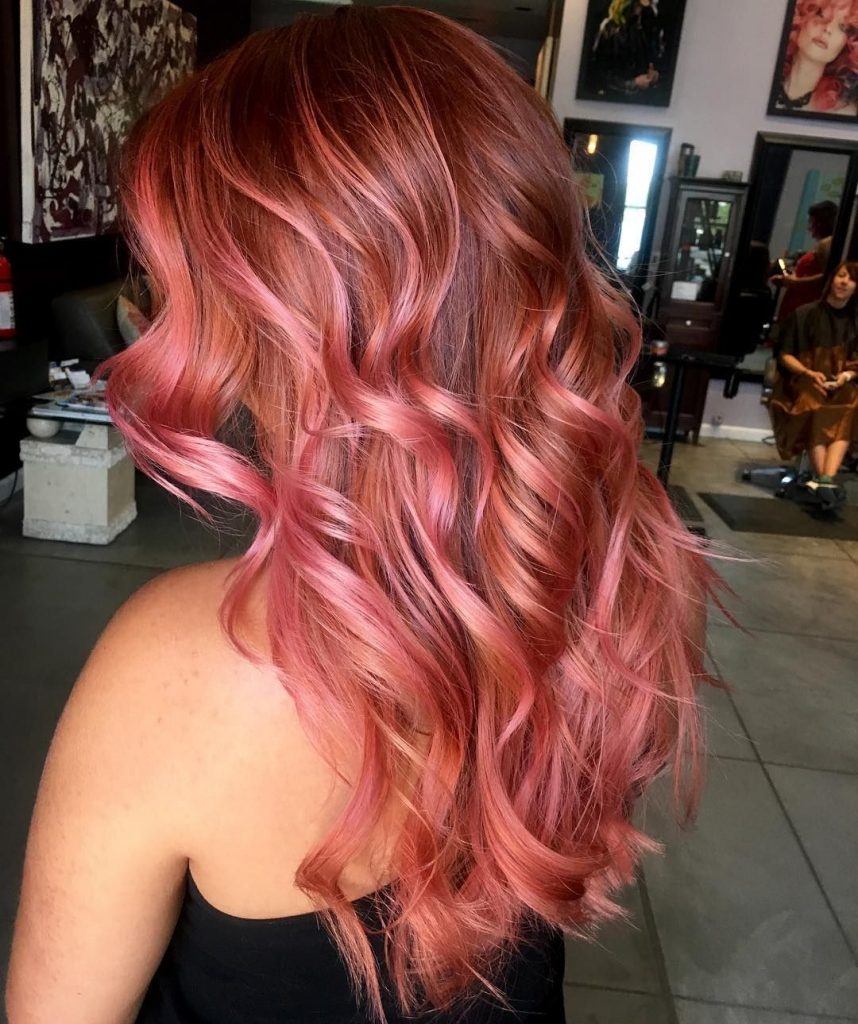 Cherry Bomb: Playful and Flirtatious
Add a playful and flirtatious touch to your fall look with cherry bomb hair. This vibrant and eye-catching red shade is full of energy and personality. Whether you opt for a full head of cherry red or incorporate it as balayage highlights, this color is perfect for those who want to make a statement.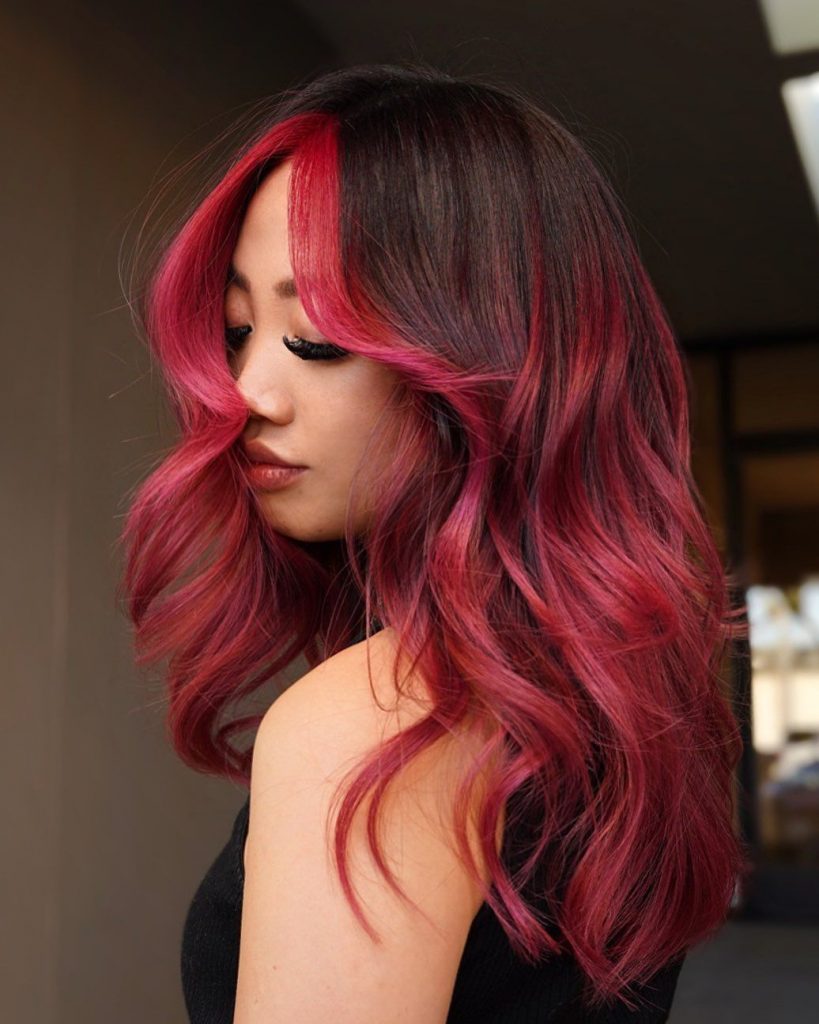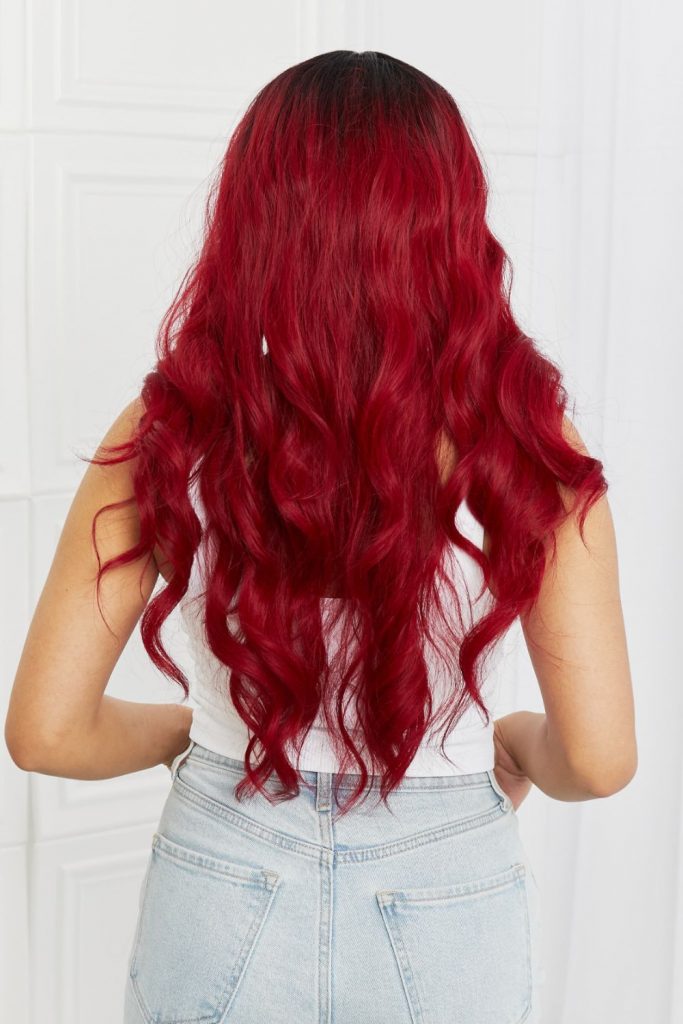 Copper Balayage: Effortlessly Chic
For a chic and modern look, consider copper balayage. This technique involves hand-painting copper highlights throughout your hair for a natural and sun-kissed effect. Copper balayage adds warmth and dimension to your hair, creating a stylish and effortless appearance.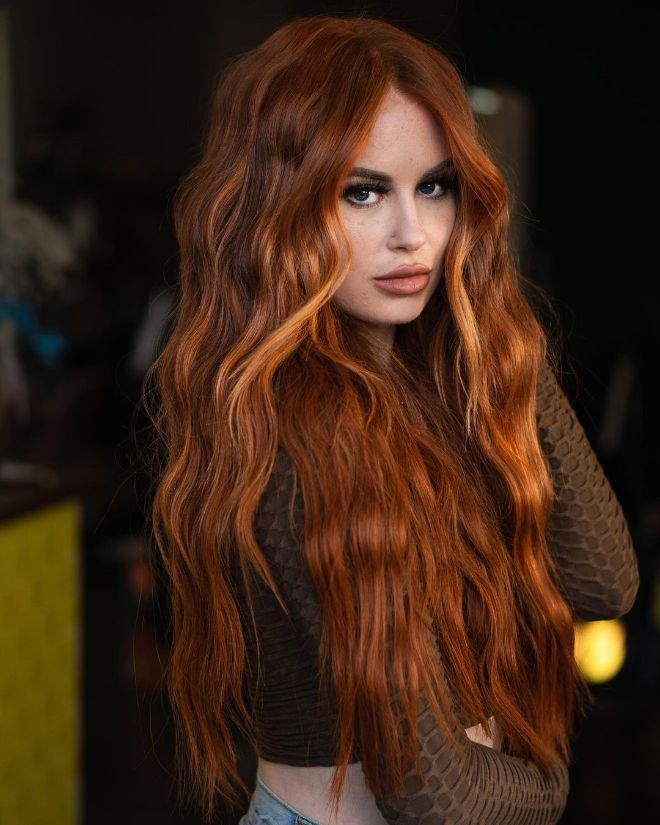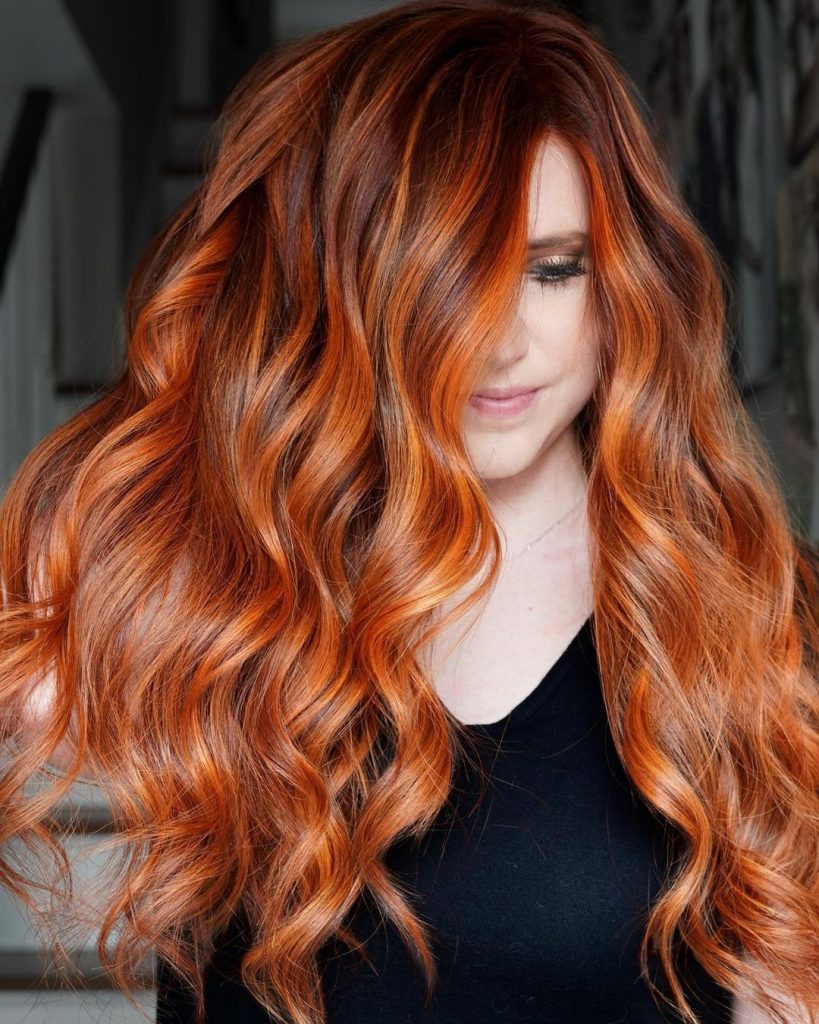 Copper Penny: Shimmering Brilliance
Shine bright with copper penny hair color. This radiant and shimmering shade of red resembles the lustrous glow of a copper penny. Copper penny hair adds vibrancy and dimension to your hairstyle, making it a captivating choice for the fall season.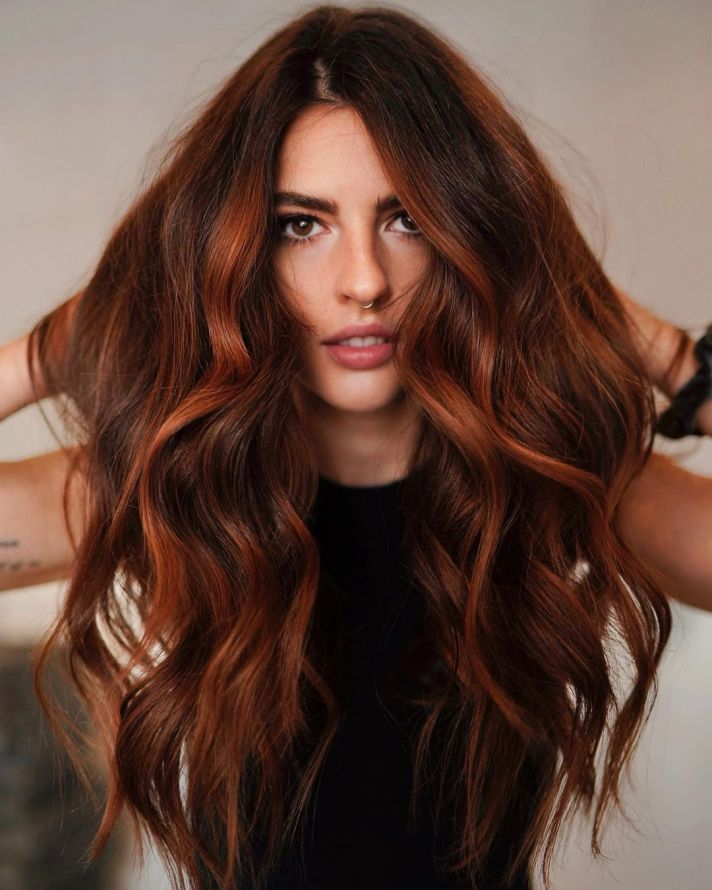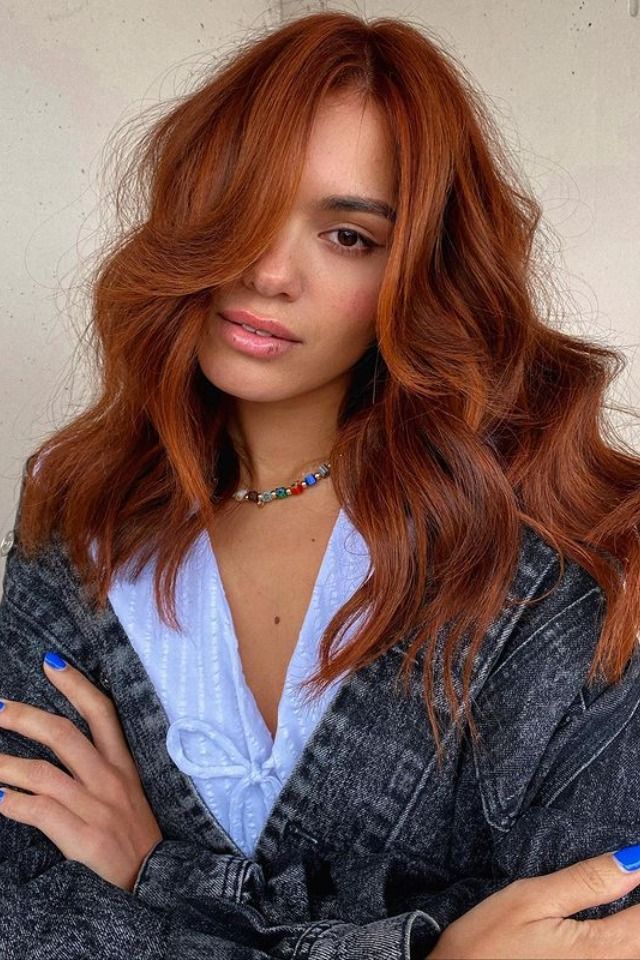 Red Velvet: Dark and Decadent
Embrace the allure of dark and decadent red velvet hair. This deep and luxurious shade resembles the indulgent texture and color of red velvet cake. Red velvet hair is bold, sultry, and perfect for those who want to make a dramatic statement.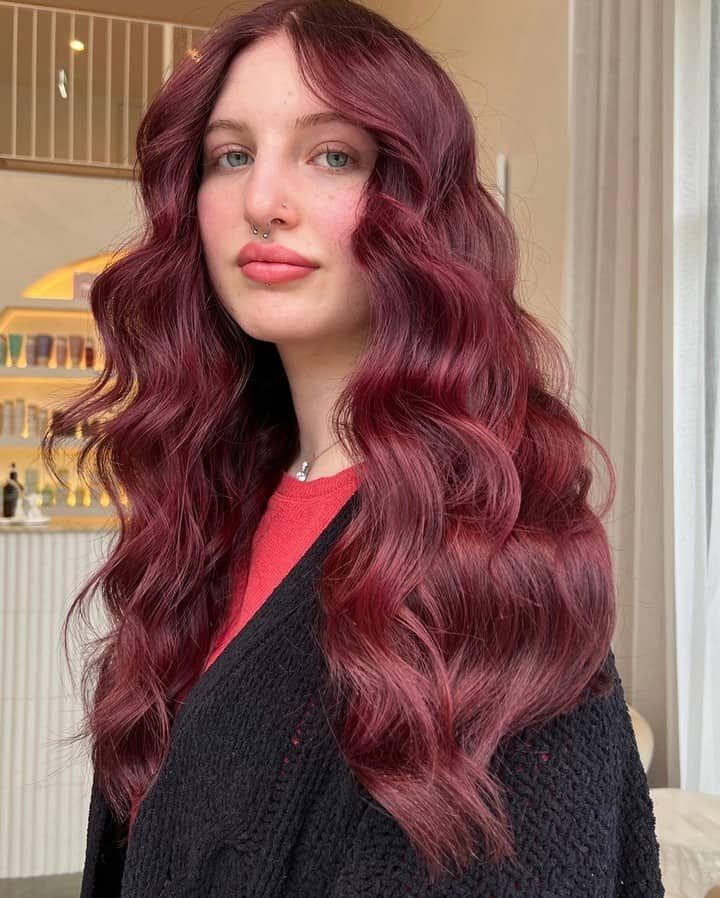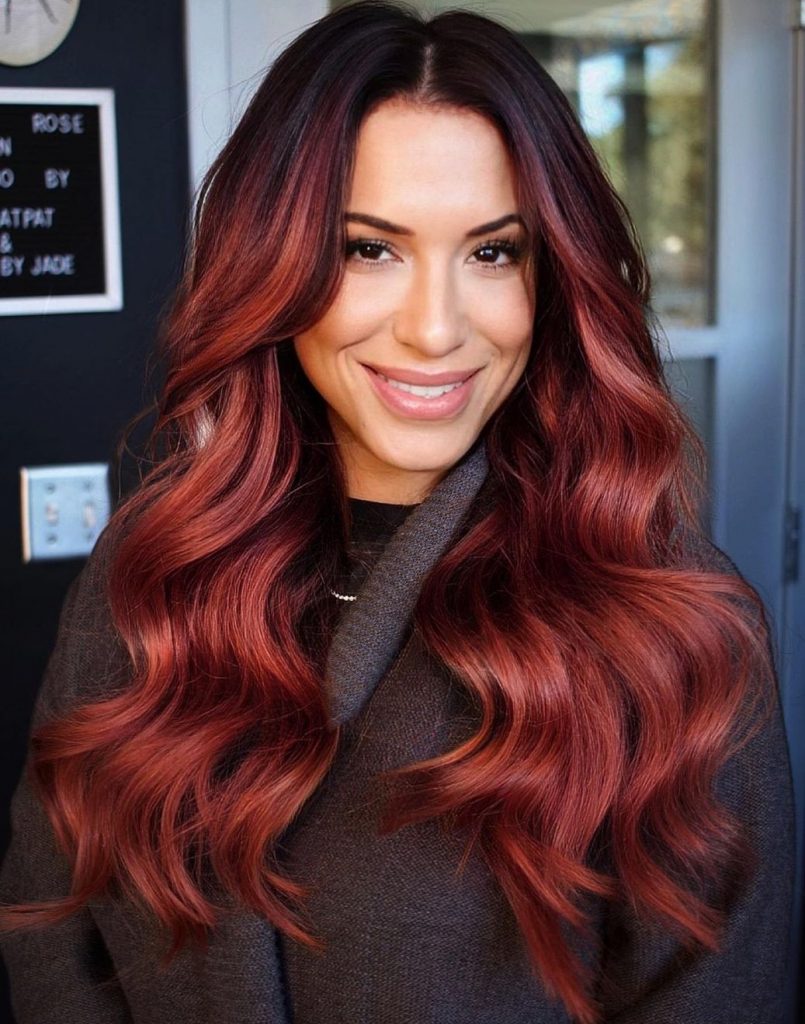 Save Pin