Hairstyles
Red Hair Color 16 Ideas for Black Women: Enhancing Your Unique Beauty
Red hair has long been associated with beauty, confidence, and individuality. While black women are often celebrated for their naturally stunning hair, embracing a vibrant red hair color can be a bold choice that enhances their unique beauty even further. In this article, we will explore various red hair color ideas tailored specifically for black women. From choosing the right shade to styling tips and maintenance, we've got you covered.
Embracing Red Hair: A Bold Choice for Black Women
Red hair symbolizes passion, energy, and a daring spirit. It offers a striking contrast against dark skin tones, creating a captivating and head-turning look. By embracing red hair, black women can express their individuality and showcase their confidence. Whether you're looking for a subtle touch of red or a fiery and intense hue, there's a red hair color out there that will complement your unique features.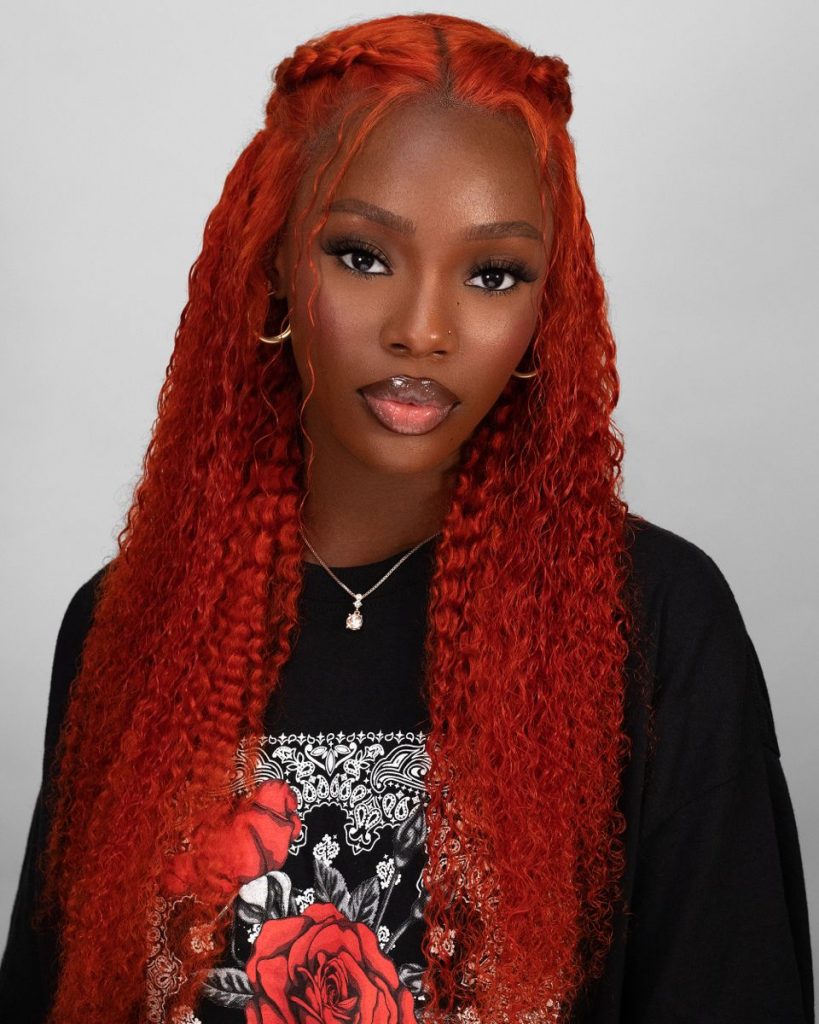 Choosing the Right Shade of Red for Your Skin Tone
When considering red hair color, it's essential to select a shade that complements your skin tone. Black women have a diverse range of undertones, from warm to cool. Here are some guidelines to help you find the perfect match:
Warm Skin Tones: If you have warm undertones with hints of yellow or olive, opt for red hair shades with warm undertones such as auburn or copper.
Cool Skin Tones: For those with cool undertones featuring blue or pink undertones, choose red hair colors with cool undertones like burgundy or violet-based reds.
Remember, these are just general guidelines, and experimenting with different shades can also lead to exciting and unexpected results. Ultimately, it's about finding a red hair color that makes you feel confident and beautiful.
Popular Red Hair Shades for Black Women
Fiery Crimson
Fiery crimson is a bold and intense shade that exudes confidence and strength. This vibrant red hue pairs exceptionally well with deep skin tones, creating a stunning contrast that commands attention. Fiery crimson is a statement color that adds a touch of drama and allure to any look.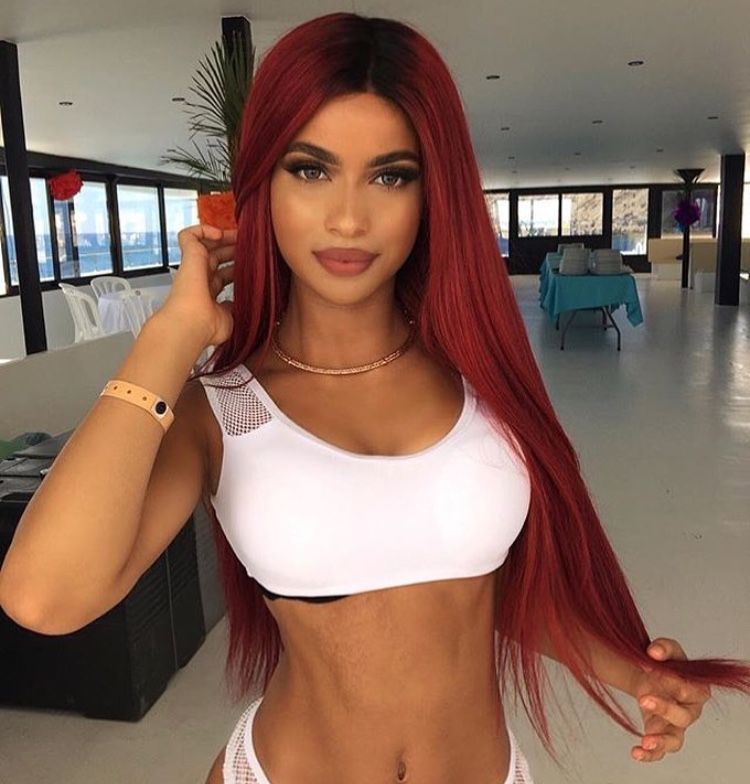 Vibrant Cherry
Vibrant cherry is a luscious and eye-catching shade that offers a playful and youthful vibe. It complements both warm and cool skin tones, making it a versatile option for black women. Vibrant cherry adds a pop of color to your overall appearance, bringing out your features and radiating vibrancy.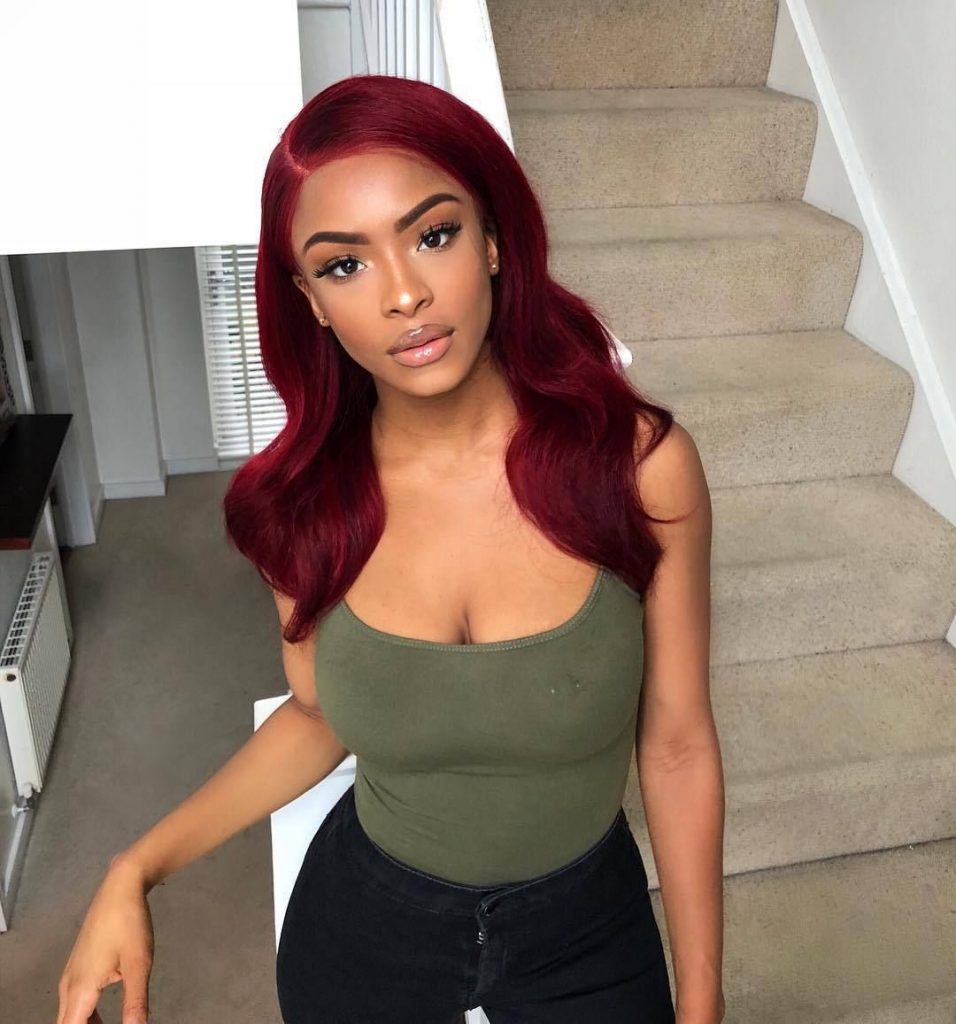 Rich Burgundy
Rich burgundy is a sophisticated and elegant red hair color that suits various skin tones. This shade is deep, luxurious, and adds depth to your hair. It provides a touch of mystery and allure, making it a popular choice among black women who want to make a statement without being too vibrant.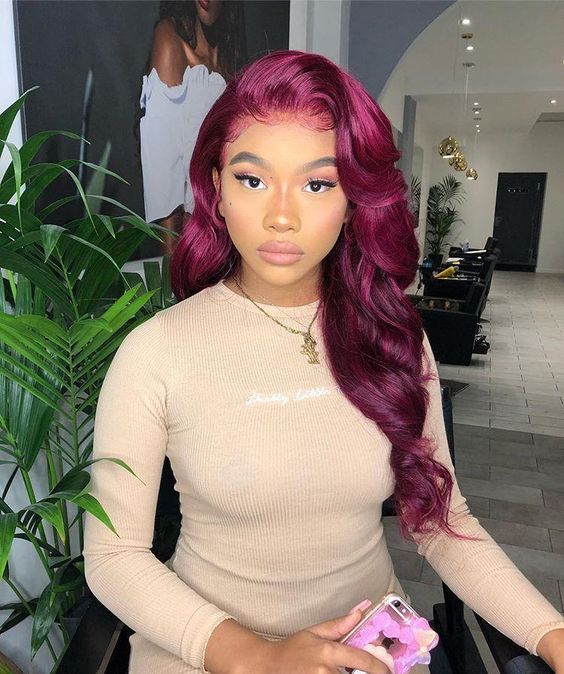 Deep Auburn
Deep auburn is a warm and inviting shade that offers a beautiful blend of red and brown undertones. It complements both warm and cool skin tones, making it a versatile choice for black women. Deep auburn provides a natural and radiant appearance, enhancing your features while maintaining a level of subtlety.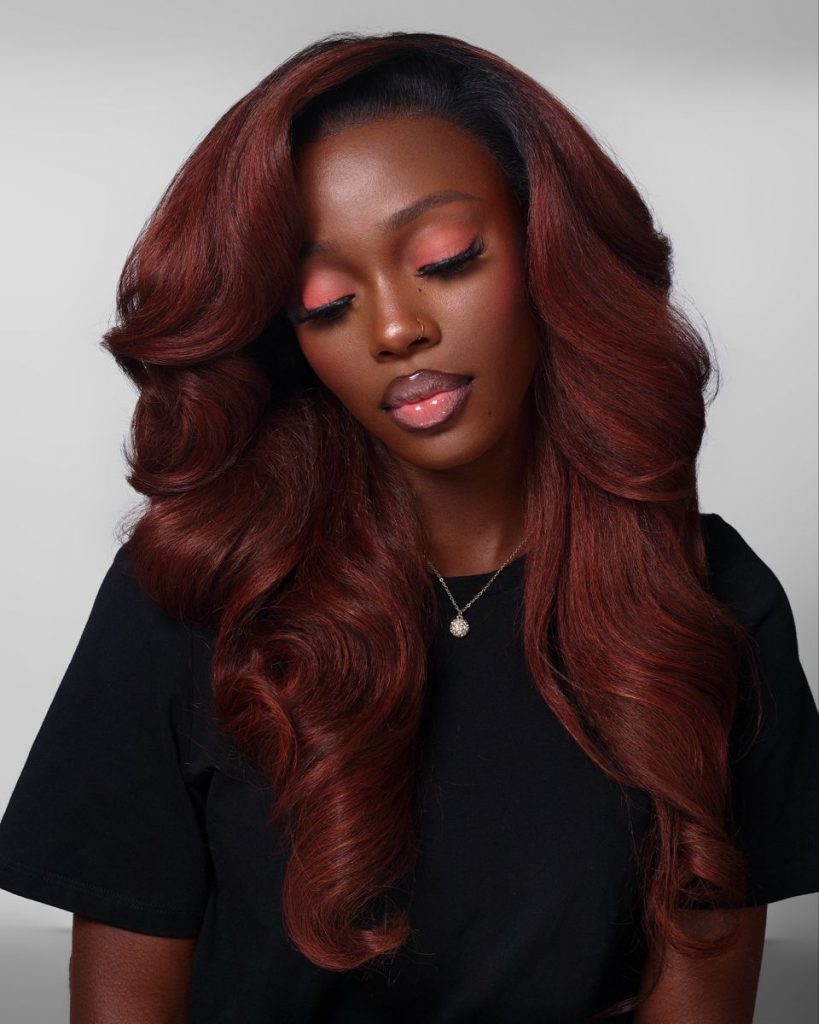 Styling Tips for Red Hair
Now that you've found the perfect red hair color, it's time to explore different styling options to enhance your overall look. Here are some tips to consider: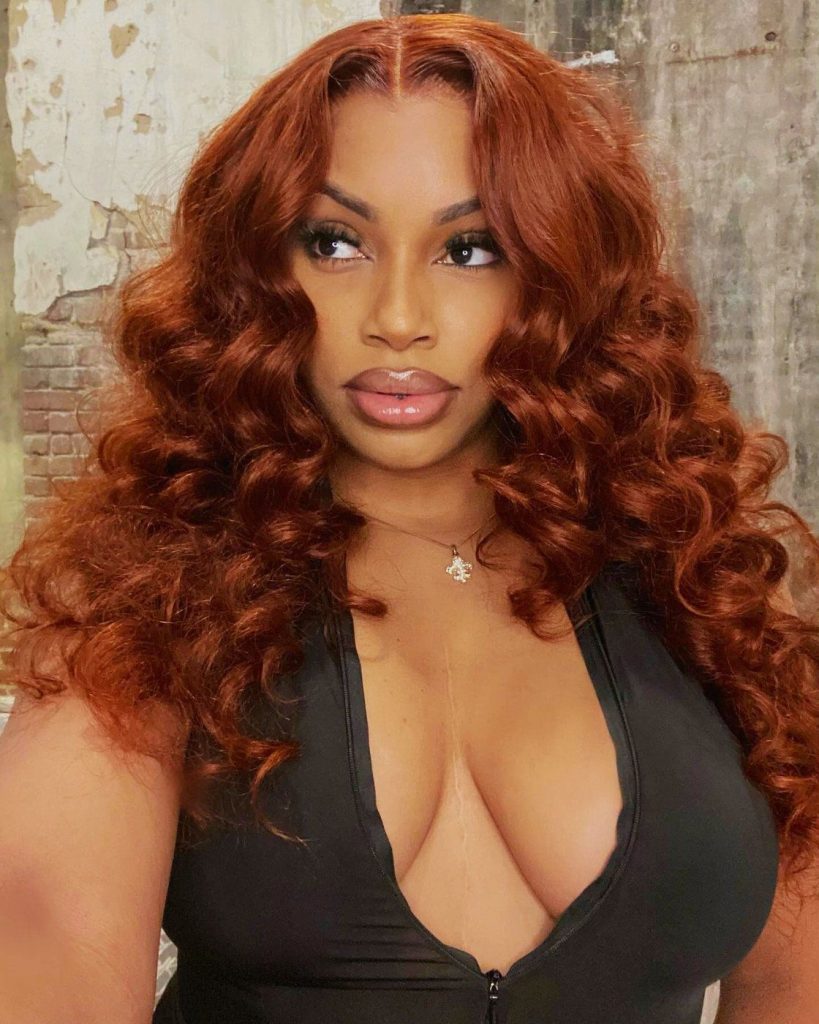 Complementing Makeup Looks
When it comes to makeup, certain colors and techniques can enhance your red hair color. Consider using warm-toned eyeshadows, such as bronze or gold, to bring out the richness of your red hair. Additionally, a nude or neutral lip color can provide a balanced and elegant finish. Experiment with different shades and styles to find what suits you best.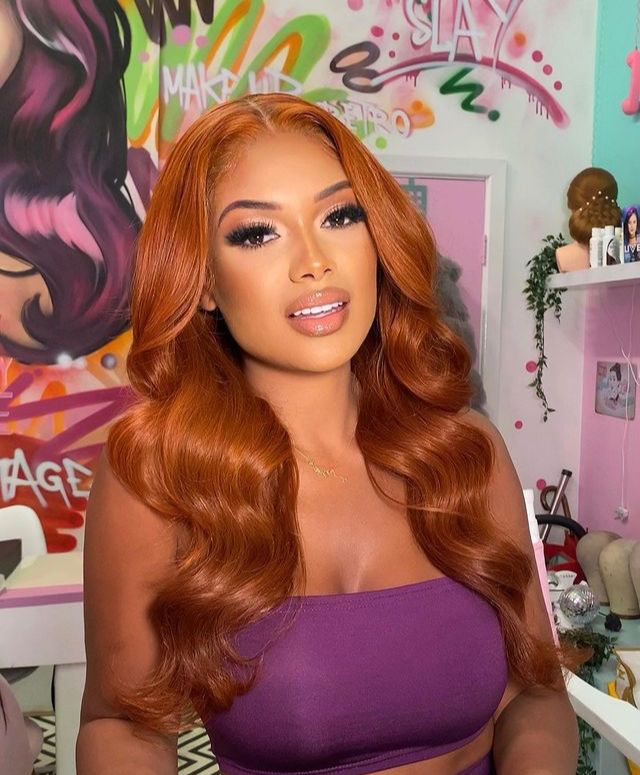 Wardrobe Selections
Your wardrobe choices can play a significant role in accentuating your red hair. Earth tones like greens, browns, and neutrals complement red hair beautifully. Alternatively, jewel tones such as emerald, sapphire, or deep purple can create a striking contrast. Choose clothing colors that make you feel confident and showcase your unique style.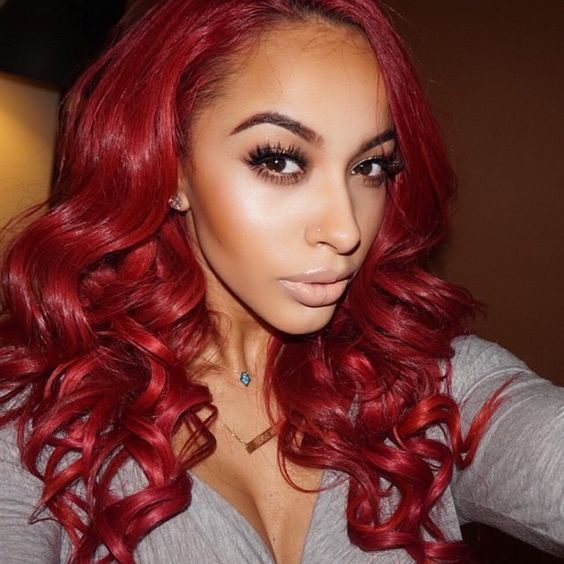 Hair Care and Maintenance
Maintaining vibrant and healthy red hair requires proper care and maintenance. Use sulfate-free shampoos and conditioners specifically formulated for colored hair to minimize color fading. Additionally, regular deep conditioning treatments can help nourish and strengthen your hair. Protect your hair from excessive heat and sunlight to preserve the vibrancy of your red hair color.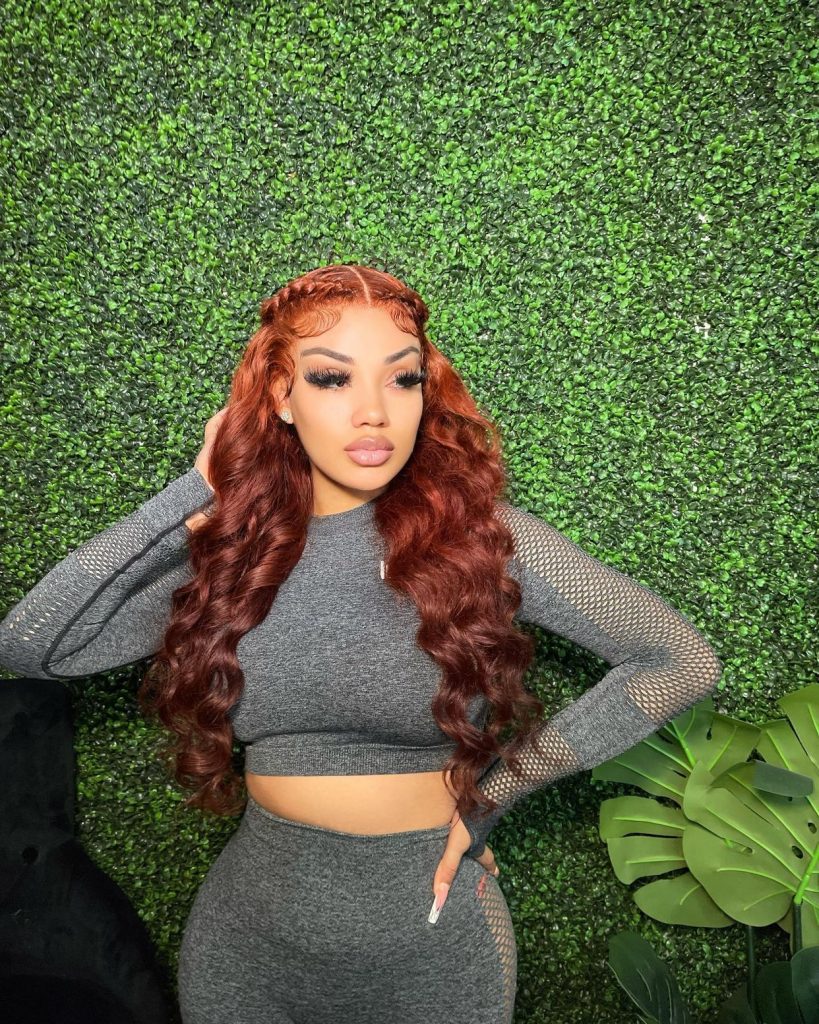 Red Hair Color Techniques
When it comes to achieving the perfect red hair color, various techniques can be employed by skilled hairstylists. Here are a few popular methods: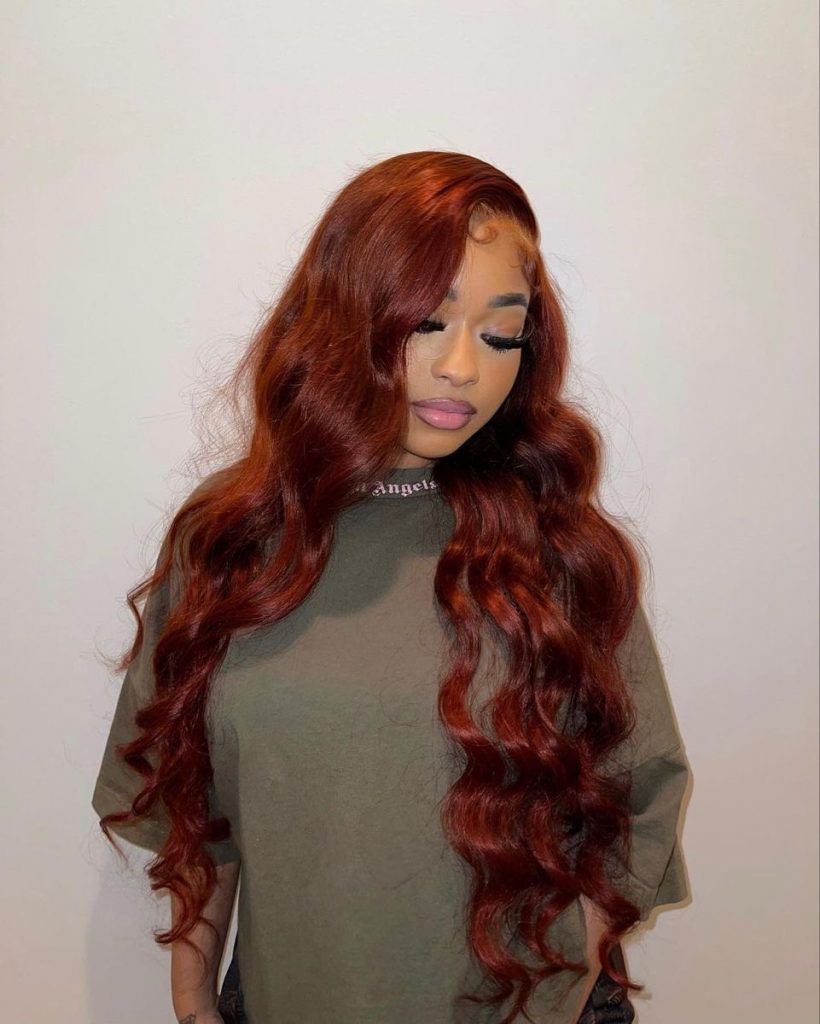 Full Dye
A full dye involves coloring your entire head of hair with a red shade of your choice. This technique provides a uniform and intense red color that can be customized to suit your preferences. Full dye is ideal for those who want a bold and vibrant red hair look.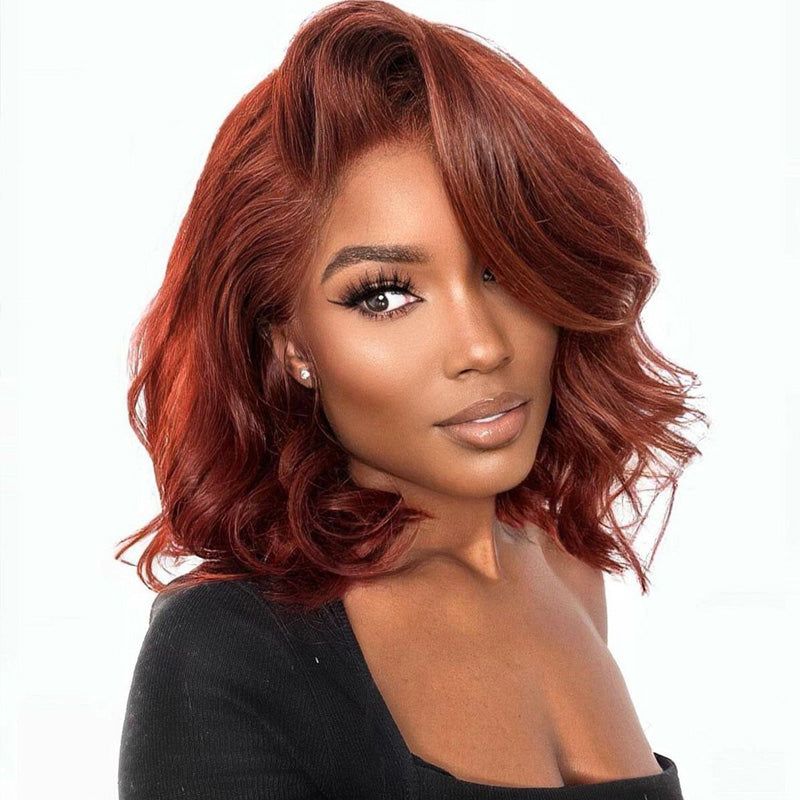 Ombre and Balayage
Ombre and balayage techniques involve blending different shades of red into your natural hair color. Ombre creates a gradient effect, while balayage offers a more natural and sun-kissed look. These techniques add dimension and depth to your hair, resulting in a stunning and multi-dimensional red hair color.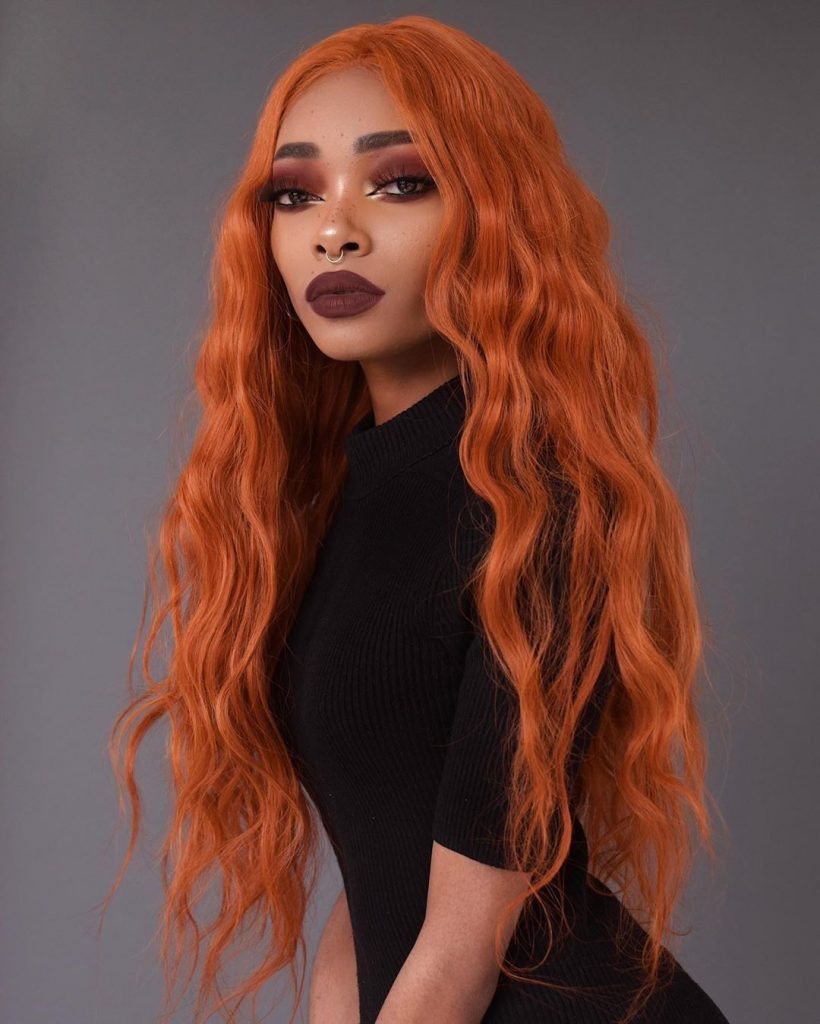 Highlights and Lowlights
Highlights and lowlights involve adding lighter or darker red strands throughout your hair to create contrast and texture. Highlights add brightness, while lowlights provide depth and richness. This technique is ideal for those who prefer a more subtle and nuanced red hair color.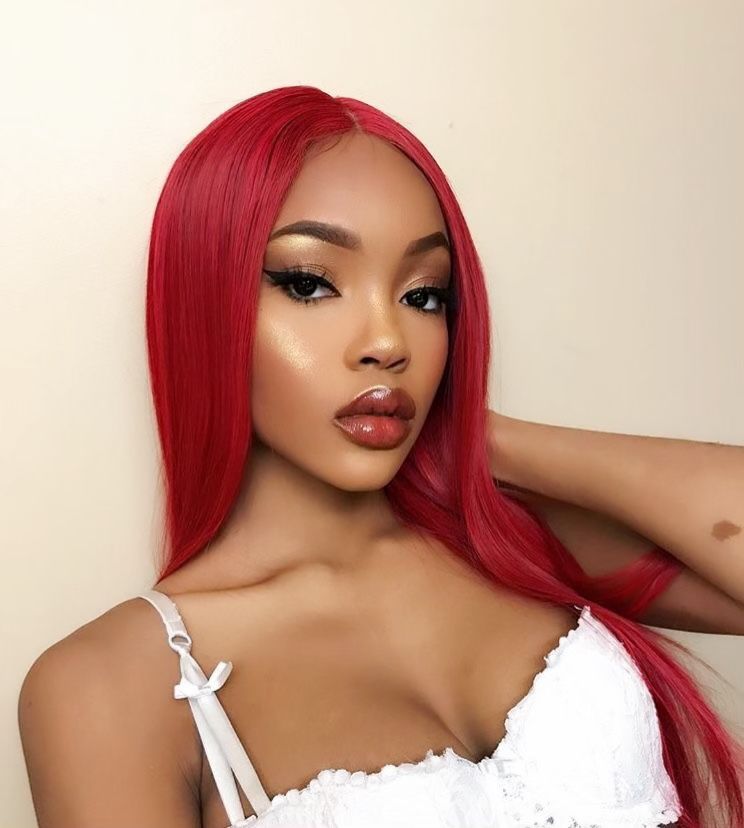 Inspiration from Celebrities: Red-Haired Black Women Icons
Looking for inspiration? Many black women celebrities have embraced red hair and rocked it with style and grace. From Rihanna's fiery red locks to Zendaya's stunning auburn tresses, these iconic women have proven that red hair is a statement of individuality and beauty. Take cues from their looks and adapt them to suit your personal style.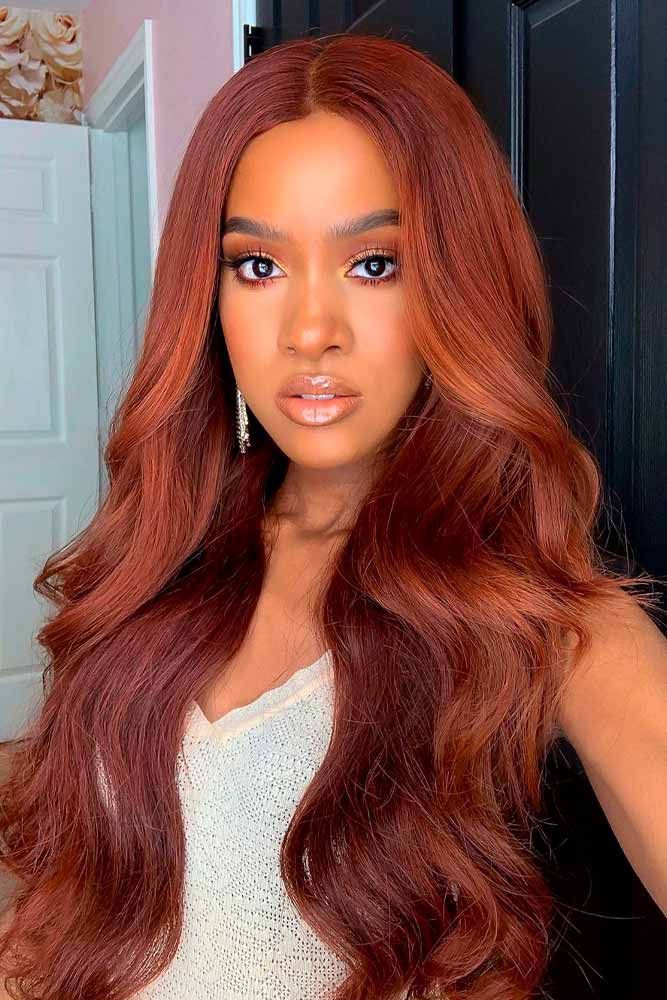 Save Pin