Hairstyles
Short Fall Hairstyles 2023 15 Ideas: Embrace the Latest Trends
As the leaves change color and the air turns crisp, it's time to revamp your hairstyle for the fall season. Fall hairstyles in 2023 are all about embracing the latest trends while maintaining your individual style. Whether you prefer short hair or are looking to chop off your long locks, there's a perfect hairstyle waiting for you. In this article, we will explore 15 short fall hairstyles for 2023 that will keep you looking stylish and on-trend. So, let's dive in and discover the perfect hairstyle to rock this fall!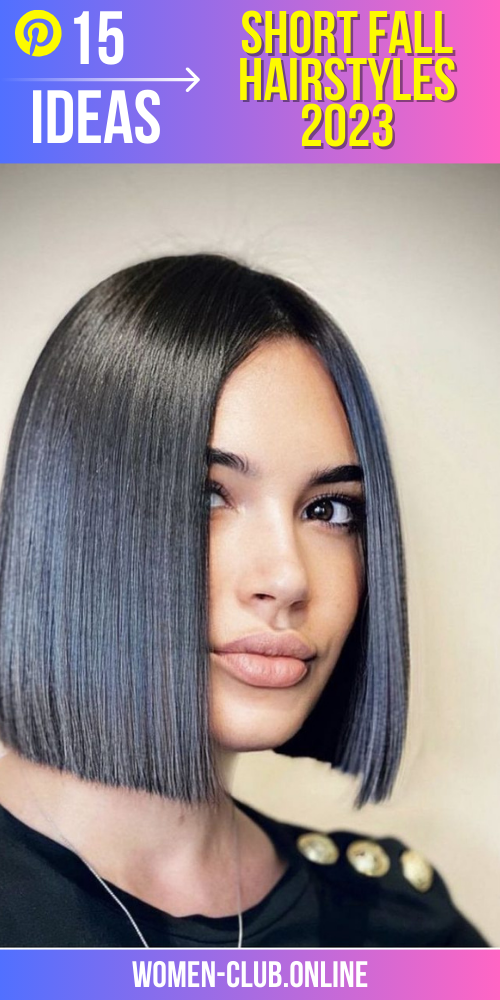 The Bob Cut: A Timeless Classic
The bob cut has been a staple in the world of hairstyling for decades, and it continues to reign supreme in 2023. This short and versatile hairstyle suits almost every face shape and hair type, making it a go-to choice for many women. Whether you opt for a sleek and polished bob or a tousled and textured one, this classic cut will never go out of style.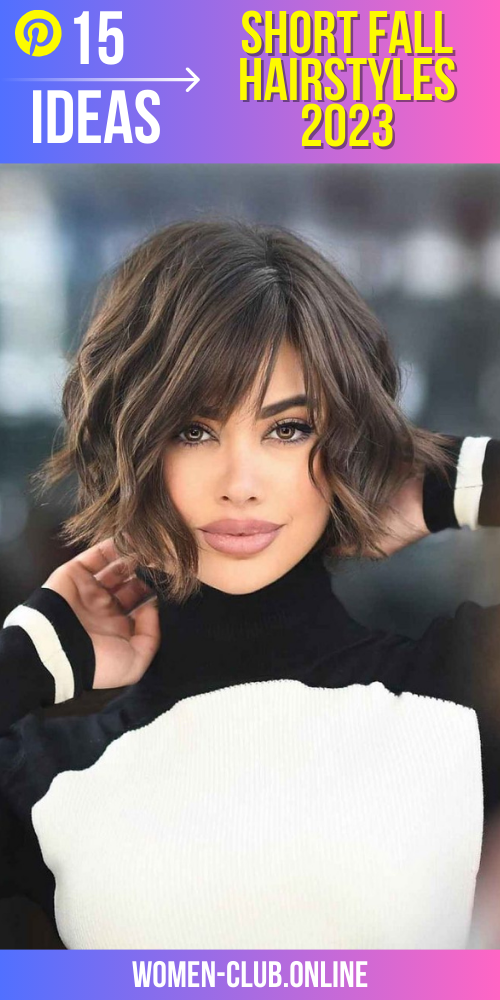 The Pixie Cut: Edgy and Bold
If you're feeling adventurous and want to make a statement, the pixie cut is the way to go. This ultra-short hairstyle exudes confidence and showcases your facial features. With its edgy and bold appeal, the pixie cut is perfect for those who want to embrace their individuality and stand out from the crowd.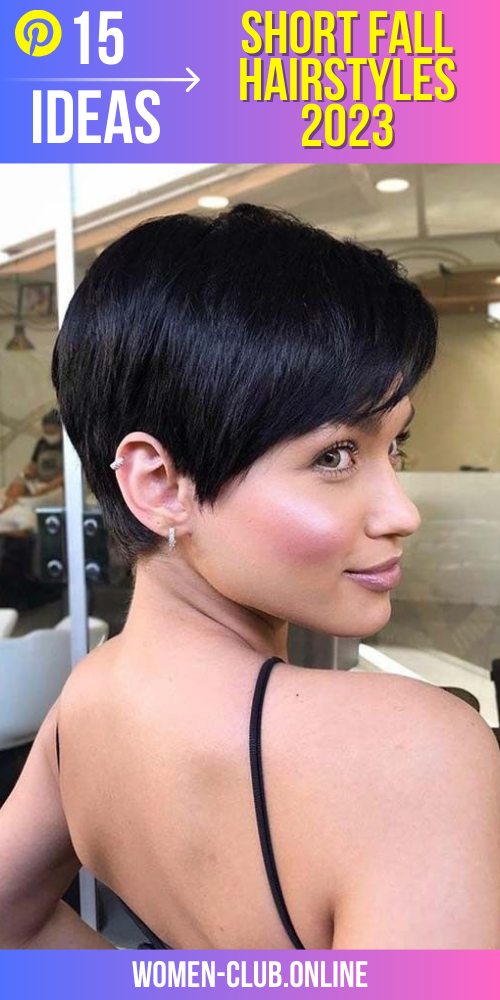 The Shaggy Layers: Effortlessly Chic
For a laid-back and effortlessly chic look, consider the shaggy layers hairstyle. This trendy cut adds texture and movement to your hair, giving it a relaxed and carefree vibe. The shaggy layers work well with various hair lengths and can be styled in different ways, making it a versatile option for the fall season.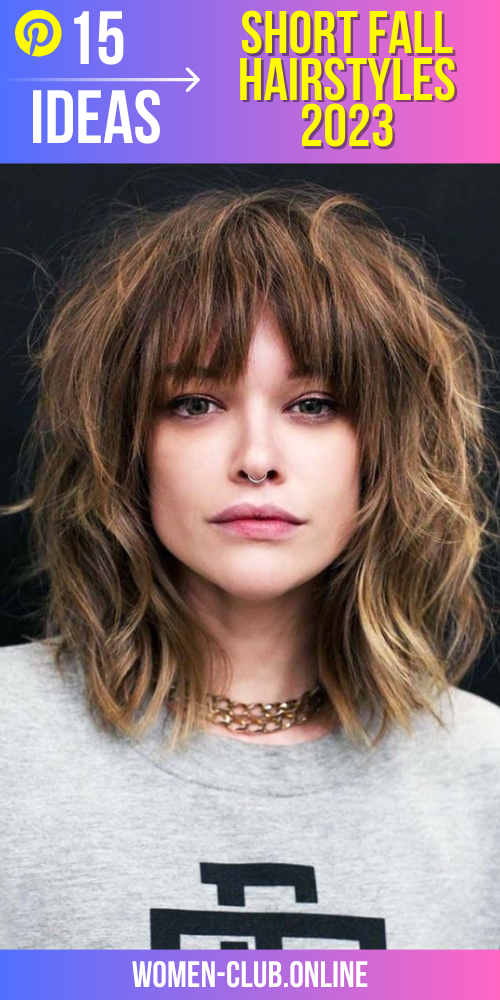 The Textured Lob: A Versatile Choice
The lob, or long bob, has been a favorite among women for its versatility and flattering appearance. In 2023, the textured lob takes center stage as a popular choice for short fall hairstyles. This hairstyle features soft waves or curls that add texture and volume to your hair, creating a trendy and modern look.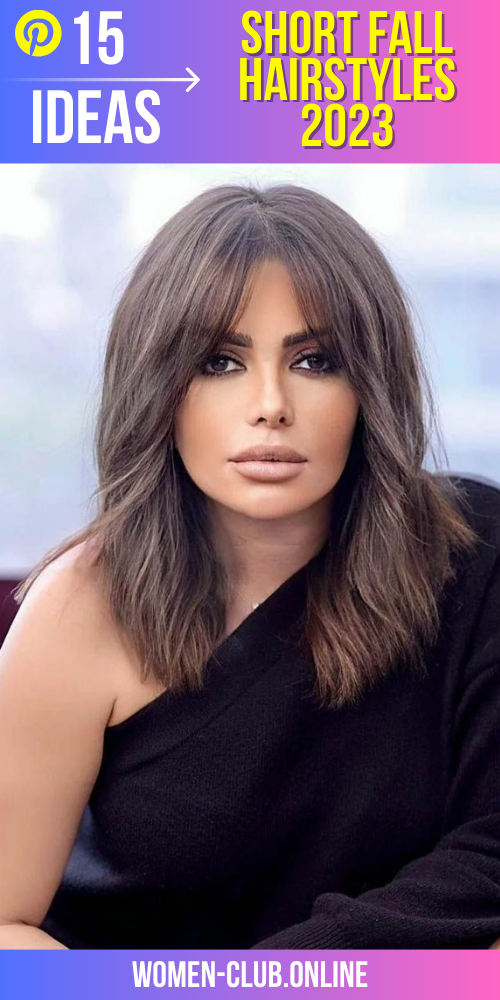 The Curtain Bangs: Frame Your Face
Bangs can transform your look instantly, and in 2023, curtain bangs are making a comeback. These face-framing bangs are parted down the middle, creating a curtain-like effect that beautifully frames your face. Whether you have short or long hair, adding curtain bangs can give your hairstyle a fresh and youthful touch.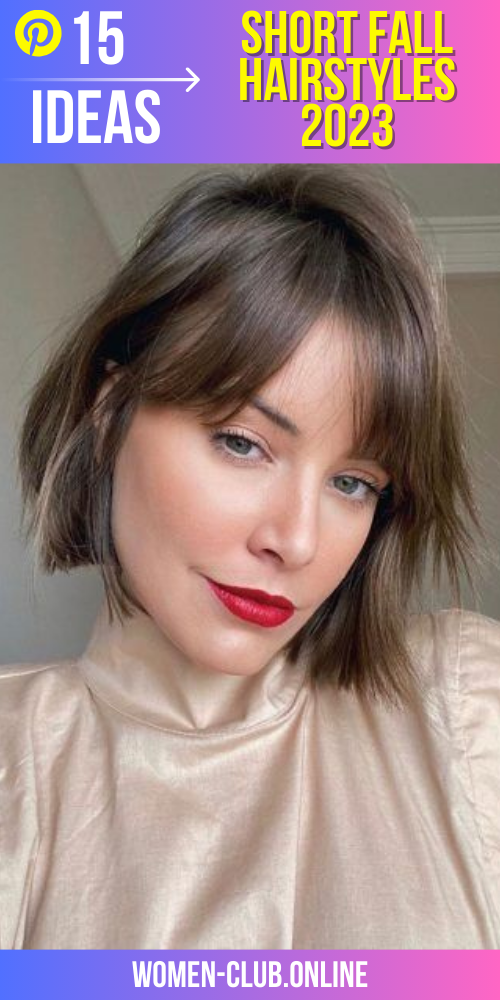 The Sleek Ponytail: Polished and Elegant
For a sophisticated and elegant look, the sleek ponytail is a go-to hairstyle for fall 2023. This simple yet polished hairstyle can be achieved with short hair by using hair extensions or by slicking back your natural hair. The sleek ponytail is perfect for both casual and formal occasions, adding a touch of glamour to your overall appearance.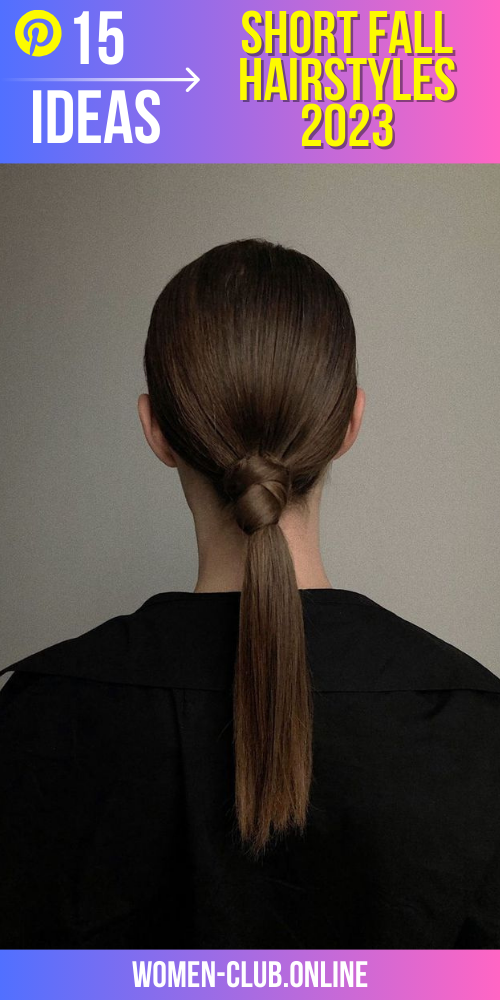 The Braided Updo: Romantic and Feminine
If you're attending a special event or simply want to elevate your everyday look, the braided updo is an excellent choice. This romantic and feminine hairstyle combines braids and twists to create an intricate updo that exudes elegance. Whether you opt for a low bun or a twisted crown, the braided updo is sure to turn heads.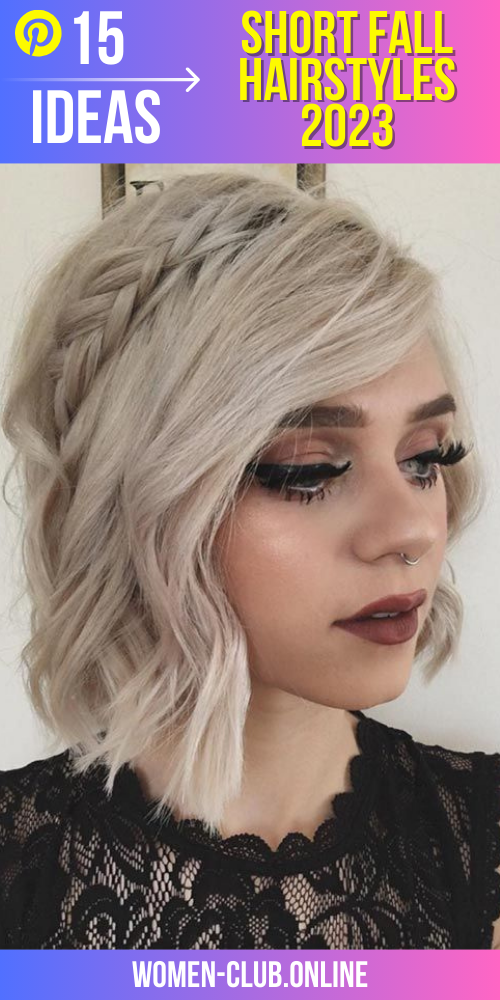 The Messy Bun: Casual and Stylish
For a laid-back and effortlessly cool look, the messy bun is a perfect option. This versatile hairstyle can be achieved with short hair by teasing and tousling your locks, creating a messy and textured bun. The messy bun adds a touch of casual charm to your outfit, making it ideal for both daytime and evening events.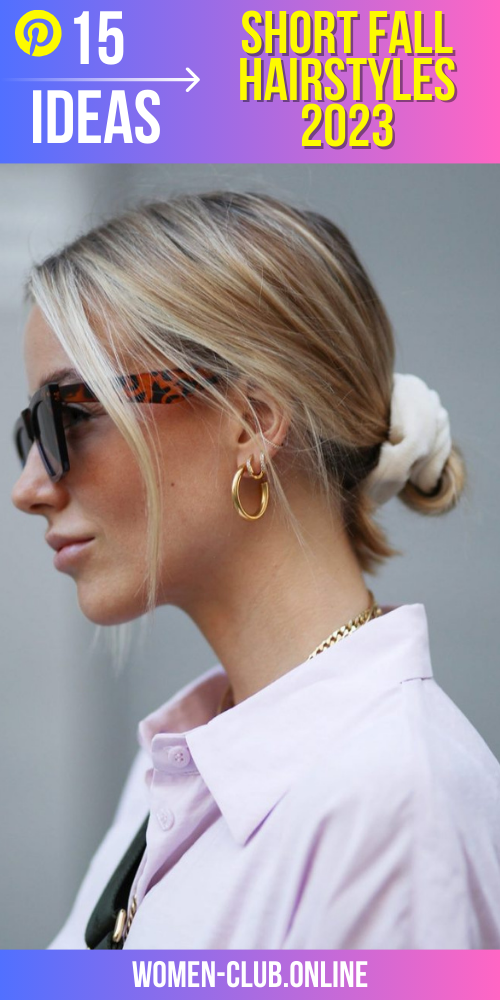 The Deep Side Part: A Touch of Glamour
A deep side part can instantly transform your hairstyle and add a touch of glamour. By parting your hair deeply on one side, you can create a sleek and polished look that complements any short haircut. Whether you have a bob, a pixie cut, or any other short style, the deep side part adds a sophisticated and alluring element.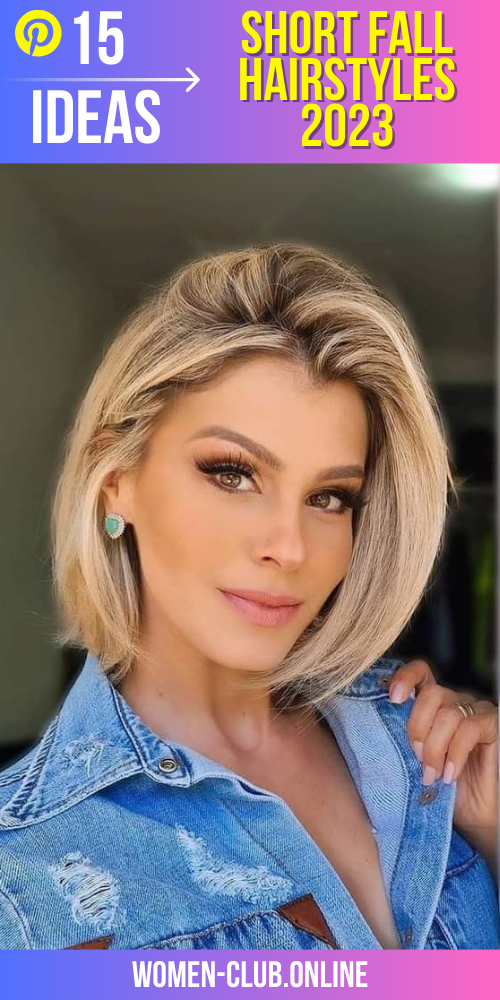 The Vintage Waves: Old Hollywood Glam
For those who love the allure of old Hollywood glamour, vintage waves are a must-try hairstyle for fall 2023. These soft and glamorous waves evoke a sense of timeless beauty and elegance. Whether you have short or medium-length hair, vintage waves can be achieved with the help of a curling iron or hot rollers, giving you a red-carpet-worthy look.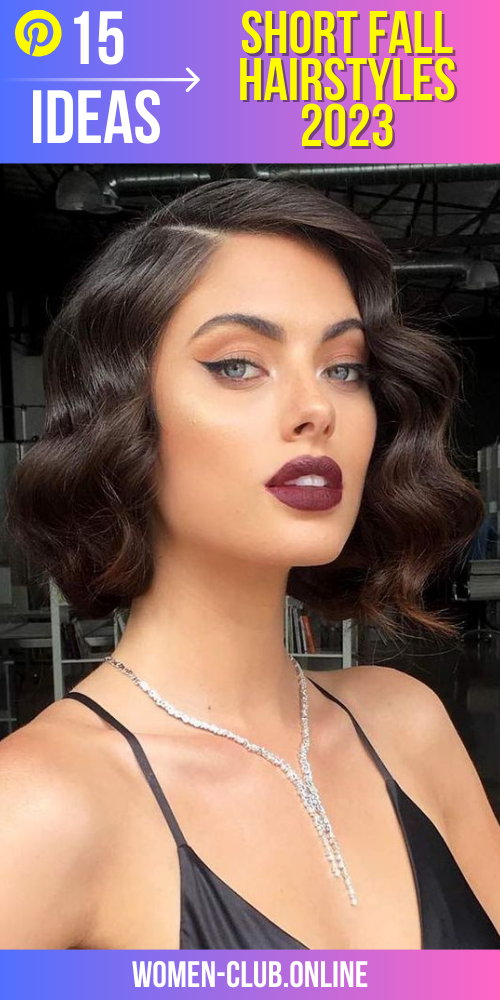 The Natural Curls: Embrace Your Texture
If you have naturally curly hair, why not embrace it and let your curls shine this fall? Natural curls are beautiful and unique, and they can be styled in various ways to enhance your overall look. Whether you prefer loose and bouncy curls or tight and defined coils, embracing your natural texture is a great way to celebrate your individuality.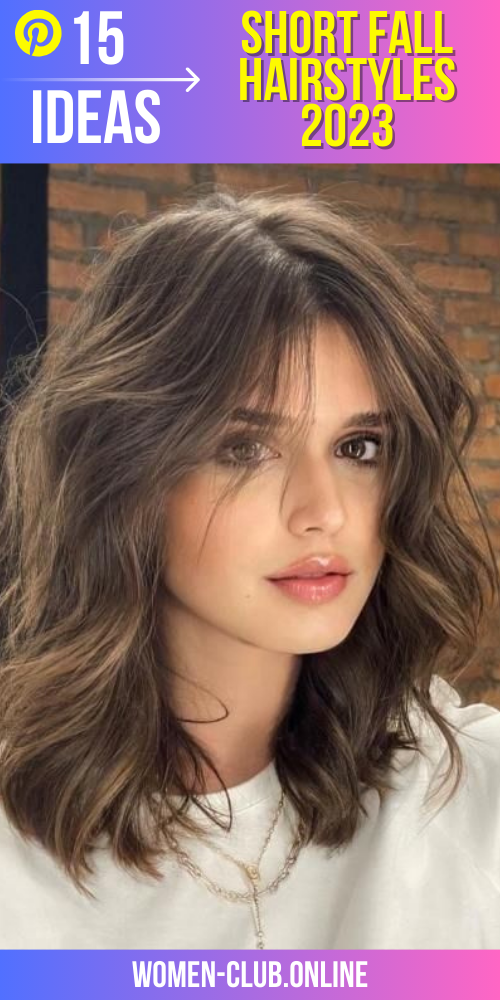 The Half-Up, Half-Down Style: Effortless Charm
The half-up, half-down style is a perfect balance between a casual and formal look. This hairstyle allows you to showcase your face while keeping your hair away from your face. Whether you opt for a twisted half-up style, a braided crown, or a simple pinned-back look, the half-up, half-down style adds an effortless charm to your appearance.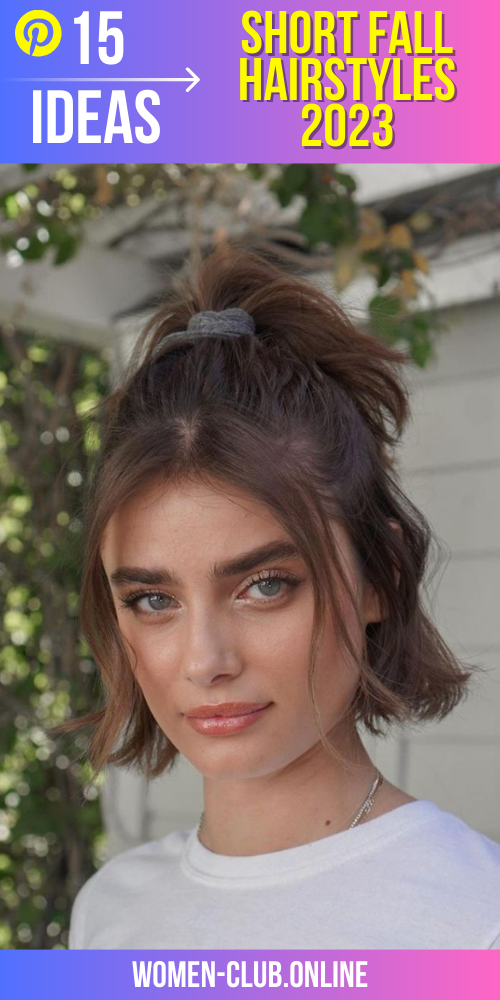 The Top Knot: Chic and Practical
When you're short on time or simply want a no-fuss hairstyle, the top knot comes to the rescue. This chic and practical hairstyle can be achieved by gathering your hair into a high bun on the crown of your head. The top knot is versatile and works well with short hair, giving you a polished and put-together look in seconds.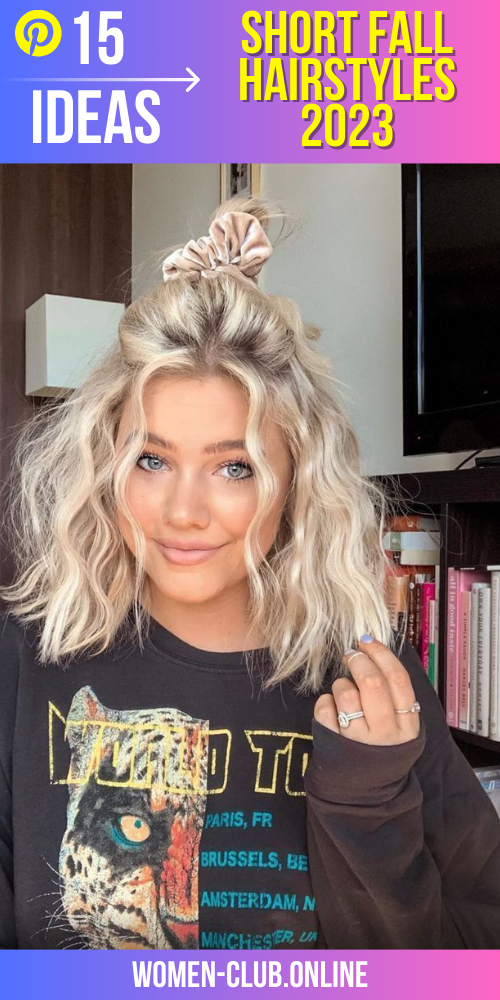 The Accessory Game: Enhance Your Look
Adding accessories to your short fall hairstyle can take it to the next level. Whether it's a statement hair clip, a headband, or a stylish hat, the right accessory can elevate your look and make a bold fashion statement. Experiment with different accessories to find the ones that best complement your style and personality.
Save Pin