Hairstyles
Cute Short Haircuts for Women: Stay Stylish and Fresh This Summer 2023 – 25 Ideas
Summer is fast approaching, and it's time to revamp your hairstyle to beat the heat in style. Short haircuts have been a popular choice for summer due to their versatility and easy maintenance. In this article, we will explore the benefits of short haircuts, the latest trends for summer 2023, tips on choosing the right haircut for your face shape, styling techniques, hair care tips, and some celebrity inspiration. Get ready to embrace a chic and cool look this summer with these short haircut ideas.
Benefits of Short Haircuts for Summer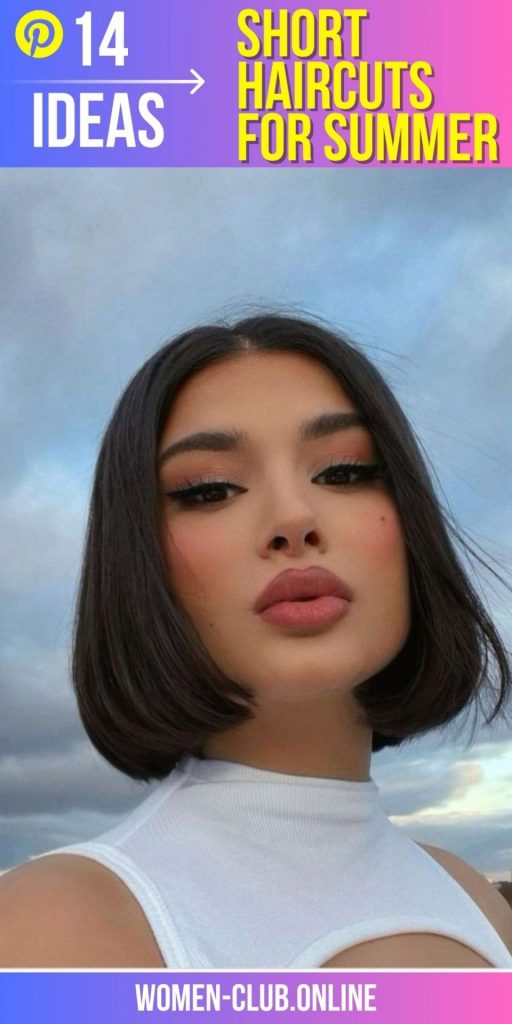 Stay Cool and Comfortable
One of the primary advantages of short haircuts in summer is the ability to stay cool and comfortable. With shorter hair, there is less weight and volume, allowing air to circulate around the scalp easily. This not only helps in regulating body temperature but also prevents excessive sweating and discomfort during hot and humid days.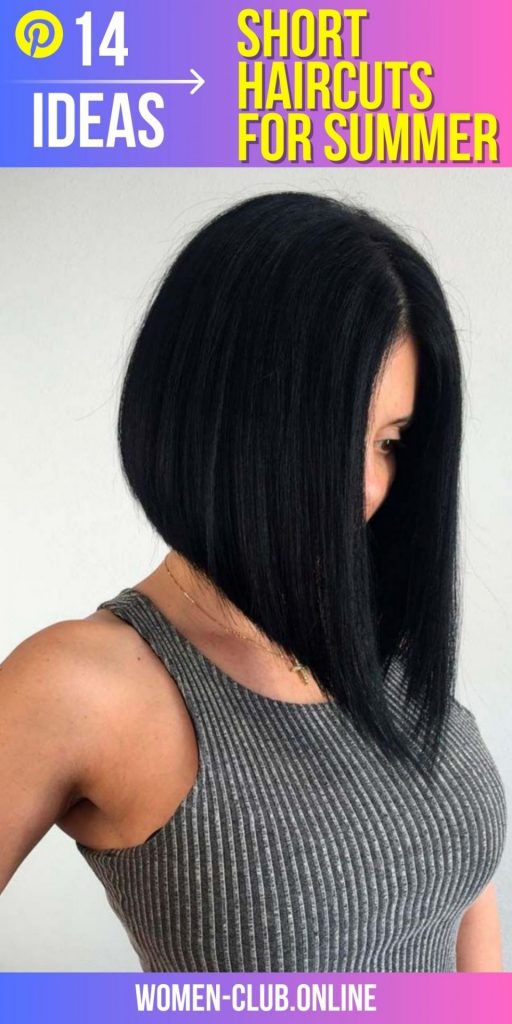 Easy Styling and Maintenance
Short haircuts are renowned for their low maintenance. They require less time and effort to style compared to long hair. With shorter locks, you can quickly wash, dry, and style your hair, saving valuable time during your daily routine. Additionally, shorter hair is less prone to tangles and knots, making it easier to manage and style on the go.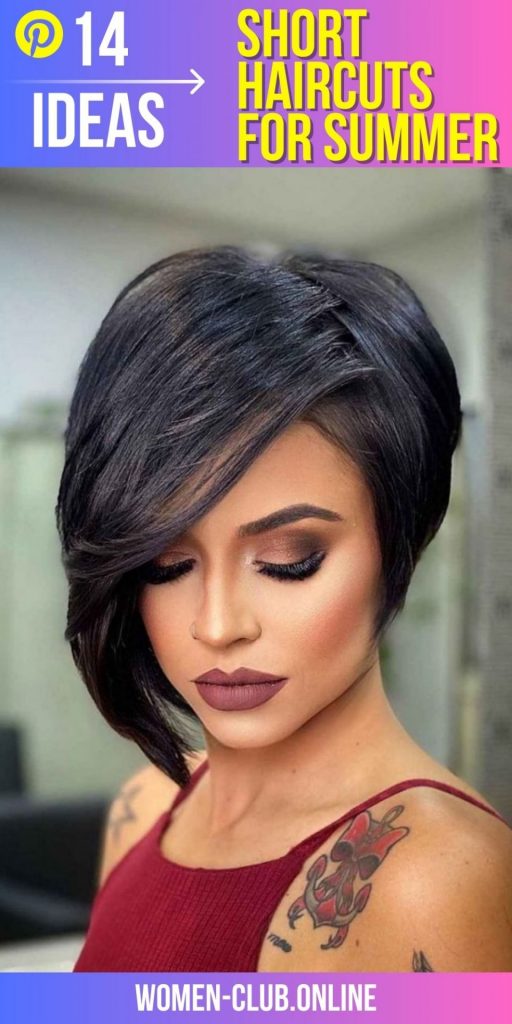 Versatile and Trendy
Contrary to popular belief, short haircuts offer a wide range of styling options. Whether you prefer a sleek and sophisticated look or a tousled and edgy vibe, there's a short haircut that suits your personality and style. Moreover, short hair is a timeless trend that never goes out of fashion, making it a versatile choice for any occasion.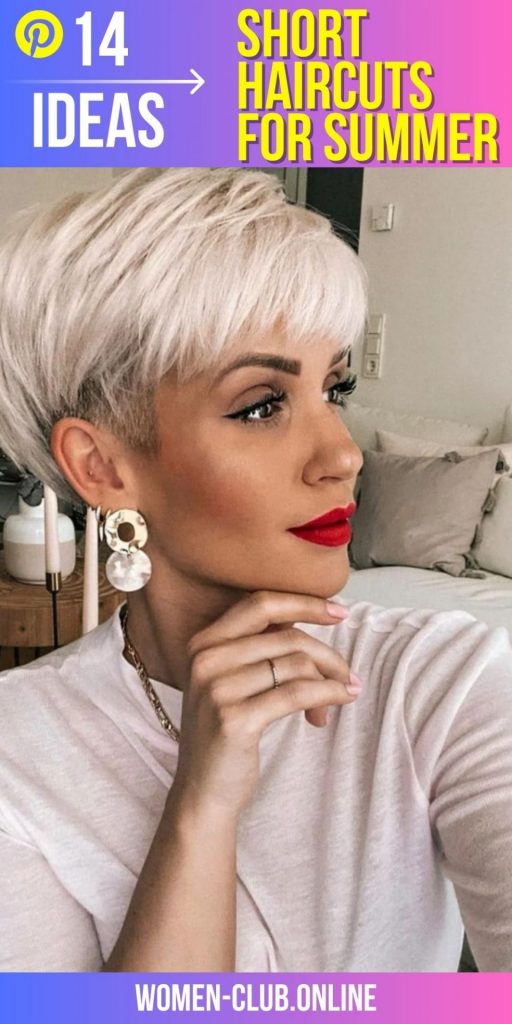 Popular Short Haircut Trends for Summer 2023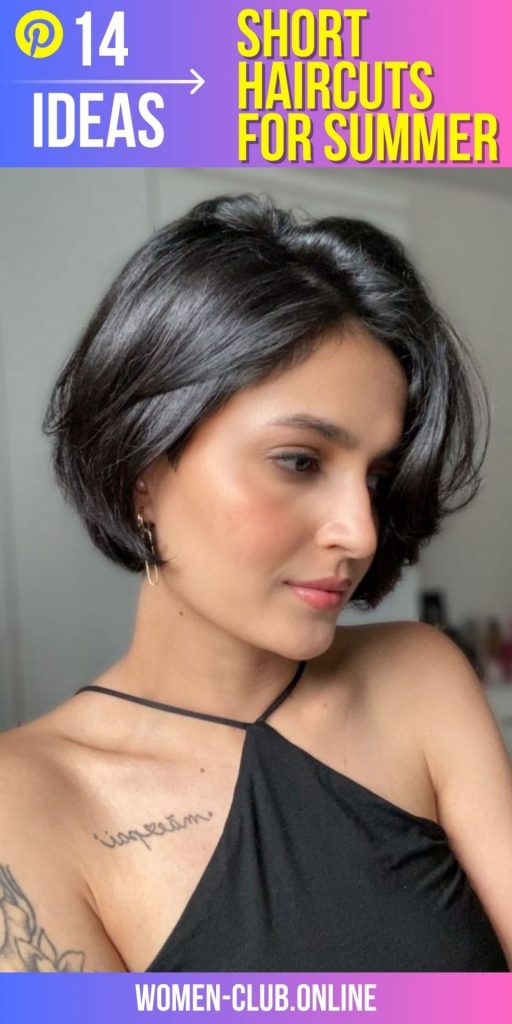 Pixie Cut
The pixie cut continues to dominate the short haircut scene for summer 2023. This daring and bold style features short hair all around with slightly longer layers on top. It creates a chic and youthful look while adding a touch of playfulness to your overall appearance. The pixie cut is perfect for those who want to make a statement and showcase their confidence.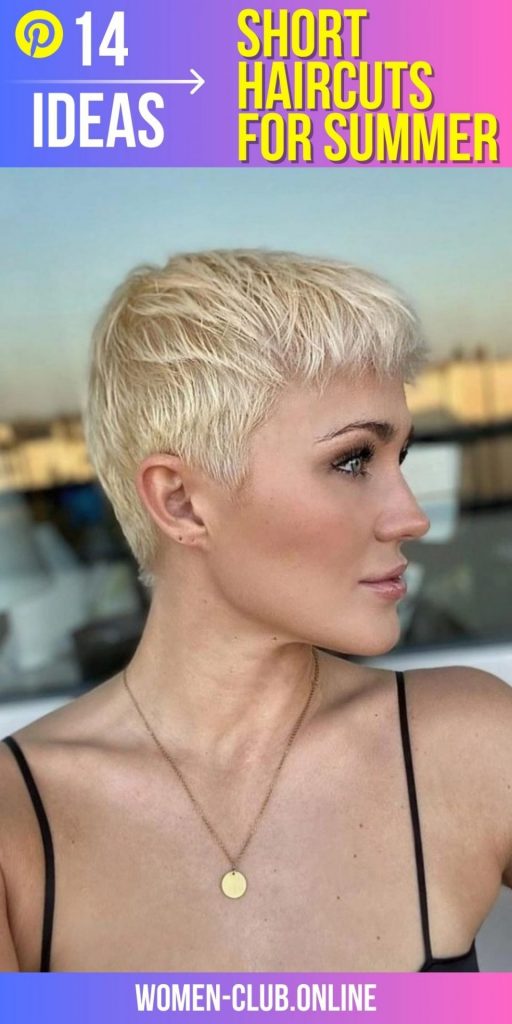 Bob Cut
The classic bob cut remains a popular choice for summer 2023 as it offers a timeless and elegant appeal. Whether it's a chin-length bob or a longer bob that grazes the shoulders, the bob cut is versatile and suits various face shapes. It can be styled straight and sleek for a sophisticated look or with loose waves for a more relaxed vibe. With its clean lines and versatility, the bob cut is a go-to option for those who want a stylish and manageable haircut for summer.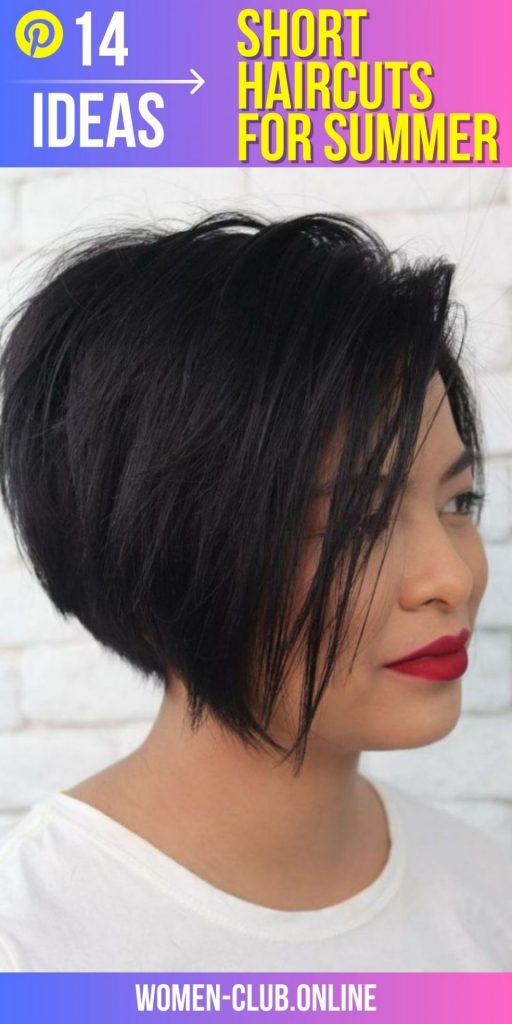 Shaggy Cut
For those who prefer a more textured and effortless look, the shaggy cut is a fantastic choice. This haircut features layers of different lengths, creating a tousled and lived-in appearance. The shaggy cut adds volume and movement to your hair, making it ideal for those with fine or thin hair. This carefree and trendy style is perfect for embracing a relaxed summer vibe.
Undercut
The undercut is a bold and daring short haircut option that has been gaining popularity in recent years. This edgy style involves shaving or cutting the hair extremely short on one side or at the back while leaving the rest of the hair longer. The undercut allows for creative styling options, such as incorporating designs or patterns into the shaved area. It's a statement-making haircut that adds an element of attitude and individuality to your overall look.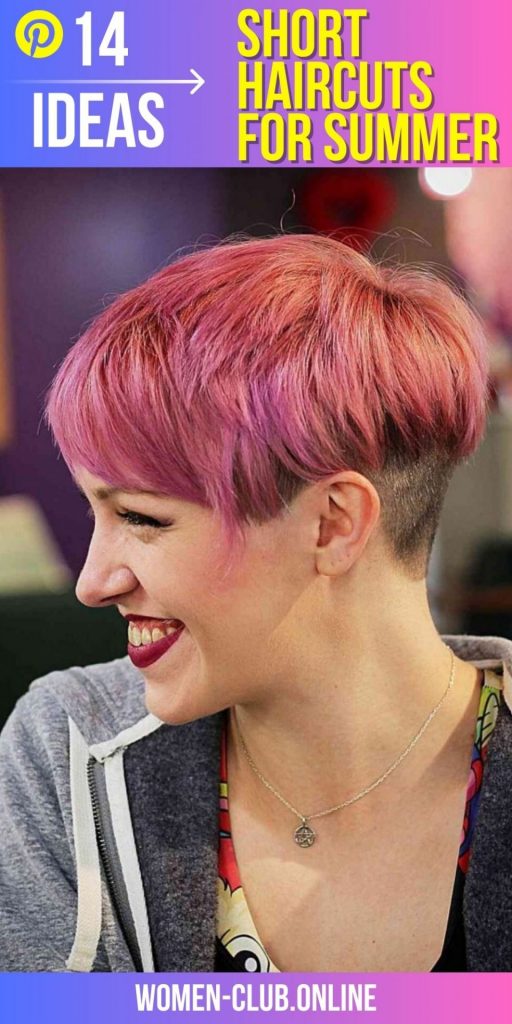 Asymmetrical Cut
For those who want a unique and unconventional short haircut, the asymmetrical cut is an excellent choice. This style involves having one side of the hair shorter than the other, creating an asymmetrical and asymmetrical look. It can be a dramatic difference in length or a subtle asymmetry, depending on your preference. The asymmetrical cut adds an element of asymmetry to your look, adding a touch of intrigue and creativity.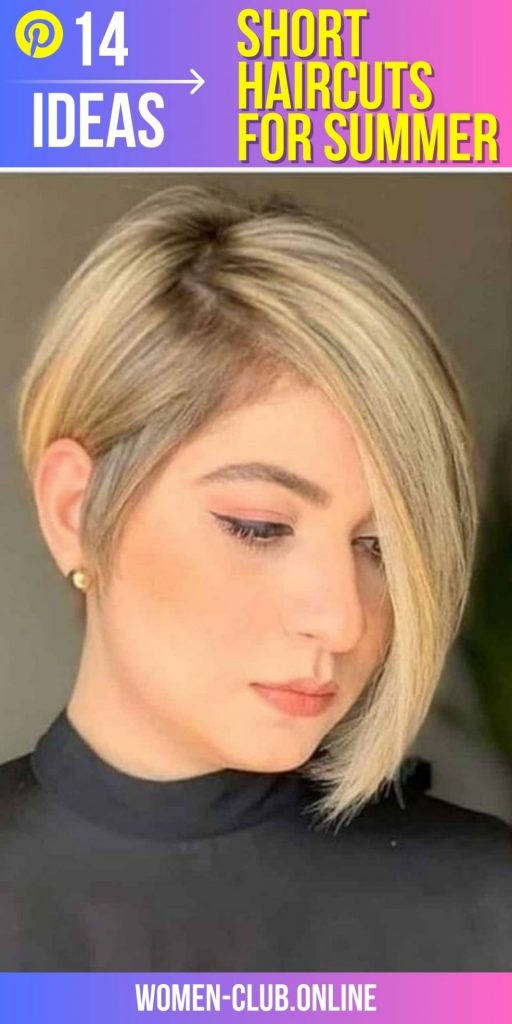 Choosing the Right Short Haircut for Your Face Shape
When considering a short haircut, it's important to choose a style that complements your face shape. Here are some tips for selecting the right short haircut based on your face shape: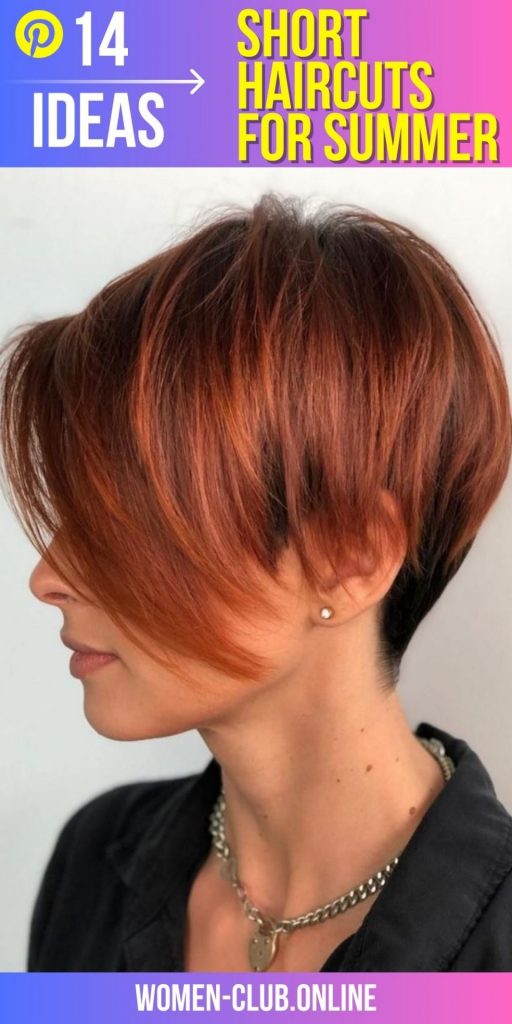 Round Face
If you have a round face, opt for short haircuts that add height and volume on top to elongate your face. Styles such as a pixie cut with textured layers or a tousled bob with side-swept bangs can create the illusion of a slimmer face.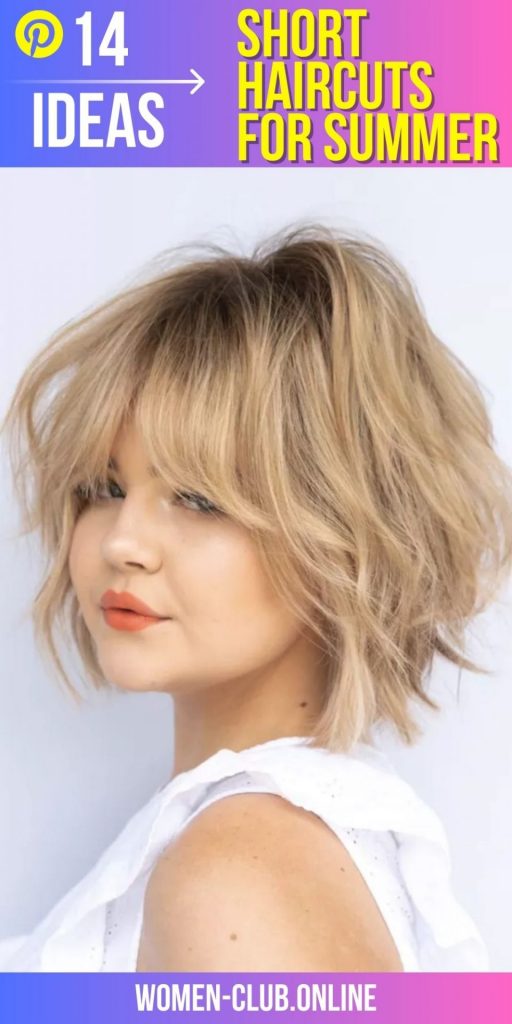 Square Face
For square faces, softening the angles with a short haircut is key. Consider hairstyles that have layered or wispy ends to add movement and soften the jawline. A short bob with face-framing layers or a layered pixie cut can be flattering options.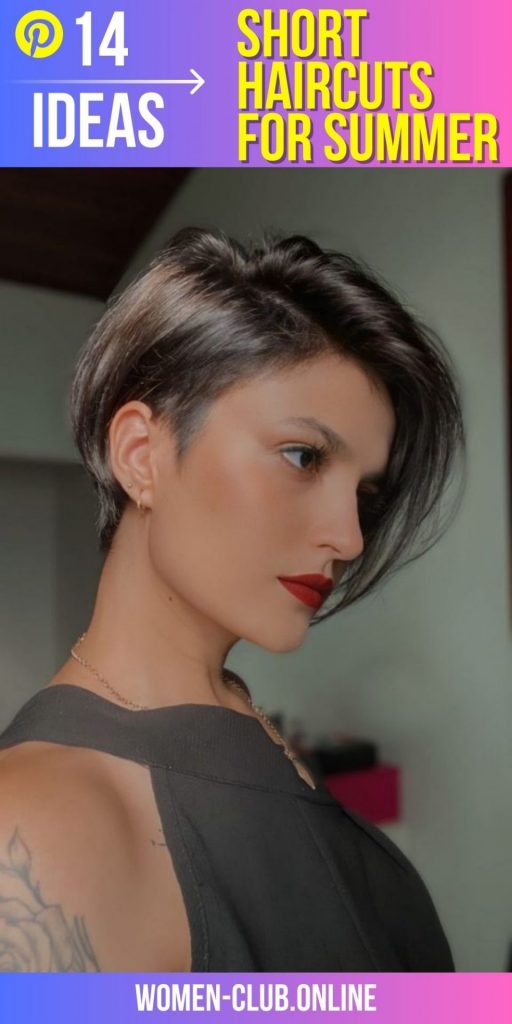 Oval Face
Lucky for those with oval faces, almost any short haircut will suit this well-balanced face shape. Experiment with different styles, from a sleek pixie cut to a textured bob, and choose the one that reflects your personal style and preference.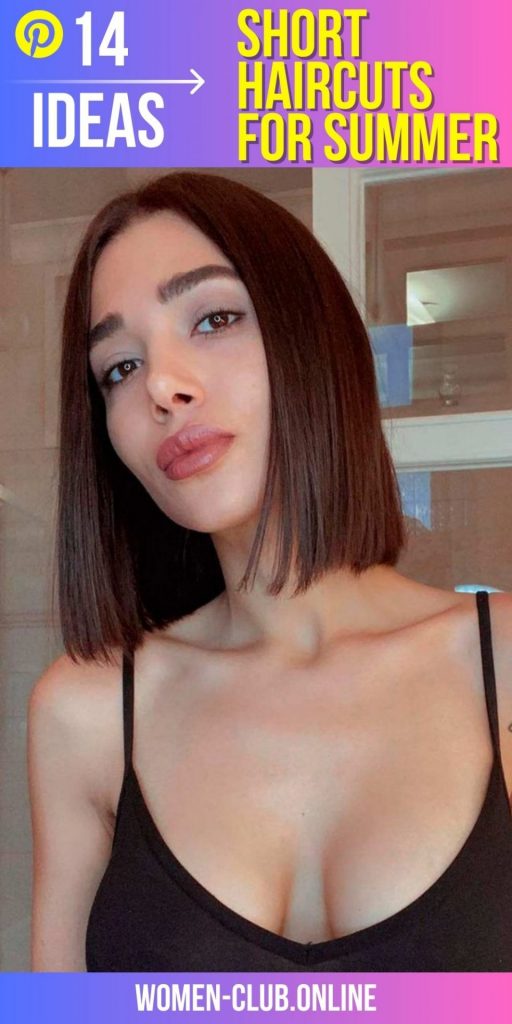 Heart Face
If you have a heart-shaped face, short haircuts that add width at the chin area can help balance the wider forehead. Consider hairstyles like a chin-length bob or a pixie cut with side-swept bangs to create a harmonious look.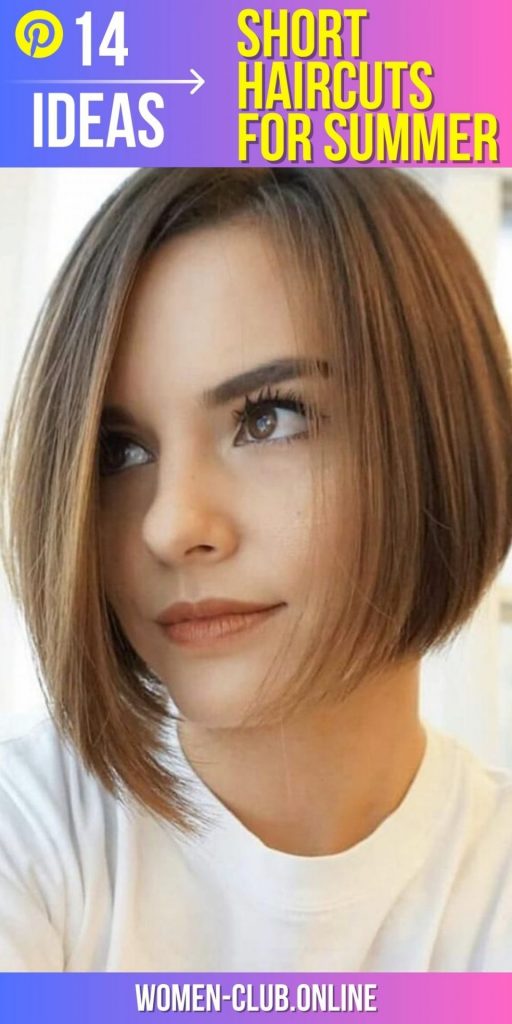 Diamond Face
For diamond-shaped faces, short haircuts that add width at the temples and volume on top can help soften the cheekbones. Styles like a layered pixie cut or a bob with textured ends can be flattering options.
Remember, these are just guidelines, and it's essential to consult with a professional hairstylist who can assess your specific features and recommend the best short haircut for you.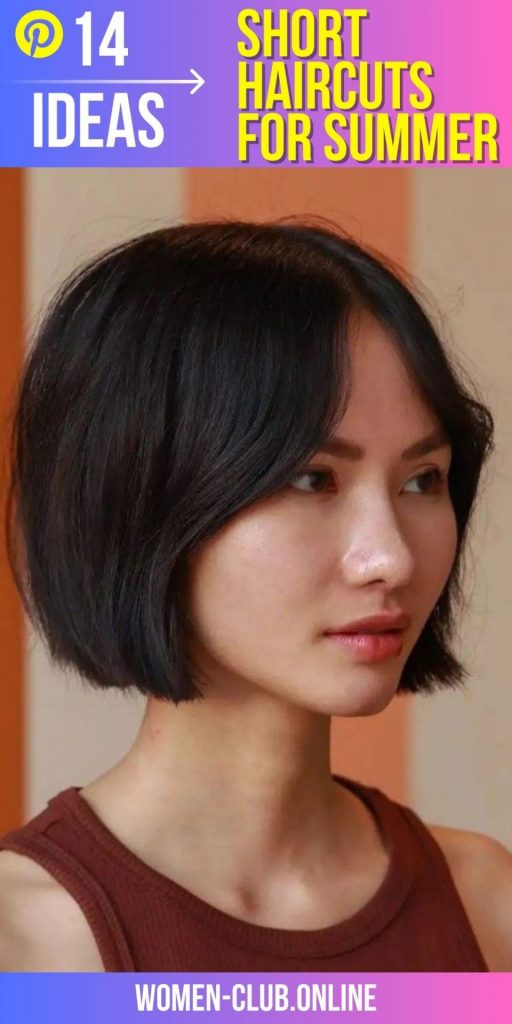 Styling Tips for Short Haircuts in Summer
Once you've chosen your ideal short haircut, it's time to explore different styling techniques to make the most of your summer look. Here are some tips to help you style your short haircuts with ease and flair: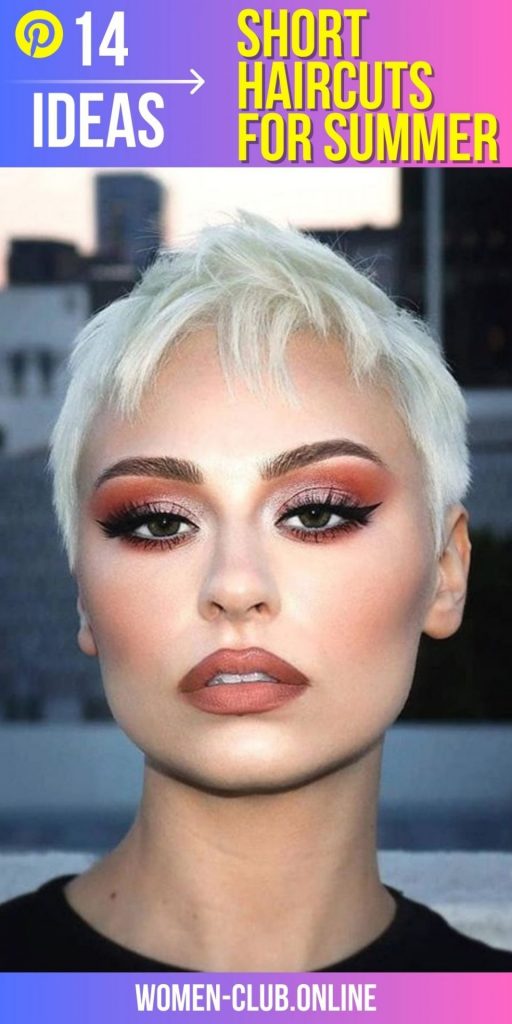 Use Lightweight Products
When styling short hair in the summer, opt for lightweight hair products to avoid weighing down your locks. Look for products such as mousse, texturizing sprays, and lightweight gels that provide hold without leaving your hair feeling heavy or greasy. These products will help add volume, texture, and definition to your short haircuts while maintaining a lightweight and effortless feel.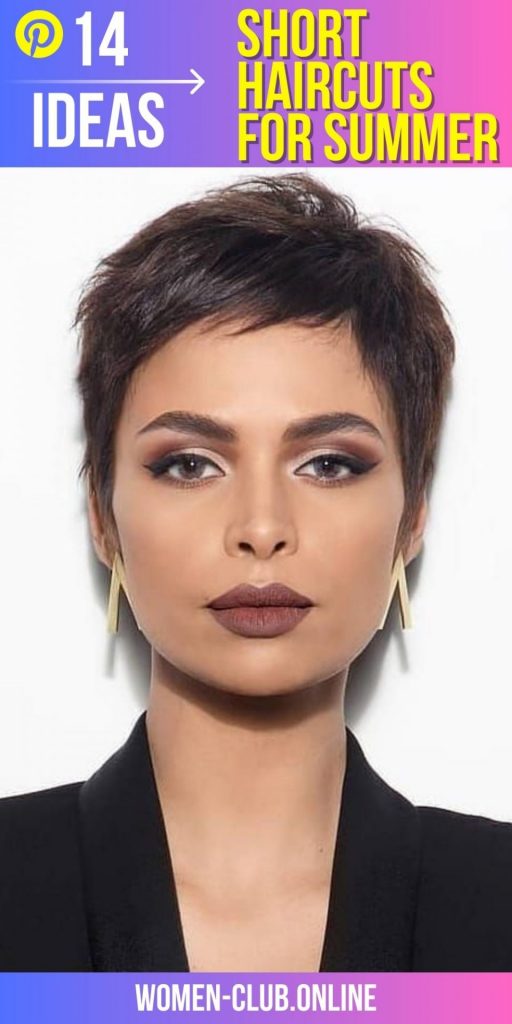 Embrace Natural Texture
Summer is the perfect time to embrace your hair's natural texture, especially with short haircuts. Emphasize your natural waves, curls, or texture by using a diffuser when blow-drying or applying a curl-enhancing product. This will give your short hair a relaxed and beachy vibe, perfect for the summer months.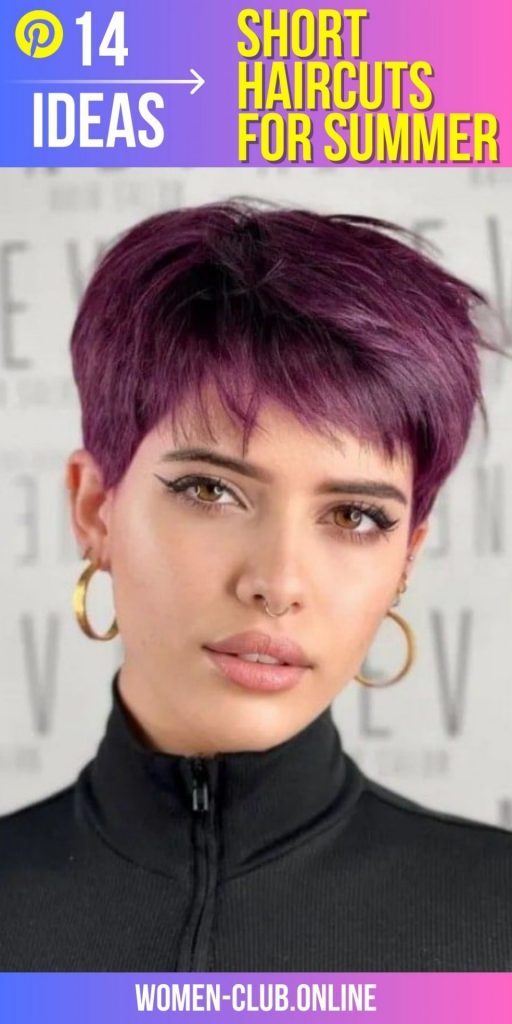 Experiment with Accessories
Don't shy away from accessorizing your short haircuts. Headbands, hair clips, scarves, and hats can all add a touch of style and personality to your look. They not only keep your hair away from your face but also elevate your overall appearance. Explore different accessories that complement your style and outfit while keeping your short hair trendy and fashionable.
Opt for Low-Maintenance Styles
One of the advantages of short haircuts is their low-maintenance nature. Embrace this by opting for styles that require minimal effort and time. Textured pixie cuts or messy bobs can be effortlessly chic and stylish. Avoid complicated updos or intricate styles that may require constant touch-ups or styling throughout the day.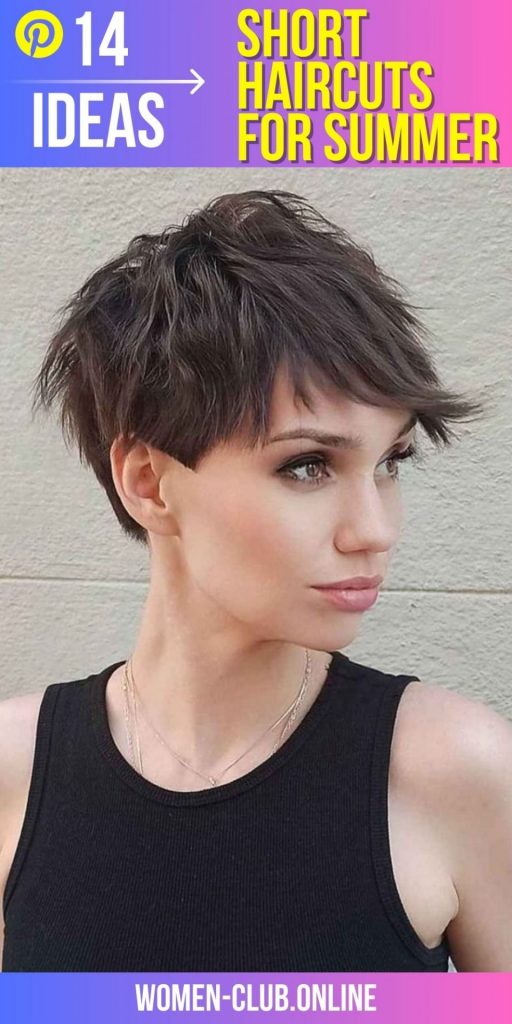 Hair Care Tips for Short Haircuts
While short haircuts are generally easier to care for, it's essential to maintain a healthy hair care routine to keep your locks in top condition. Here are some hair care tips specifically tailored for short haircuts:
Regular Trimming
Even with short hair, regular trims are crucial to maintain the shape and style of your haircut. Aim to visit your hairstylist every 4-6 weeks to keep your hair looking fresh and free from split ends. Trimming also promotes healthy hair growth, ensuring that your short haircut always looks its best.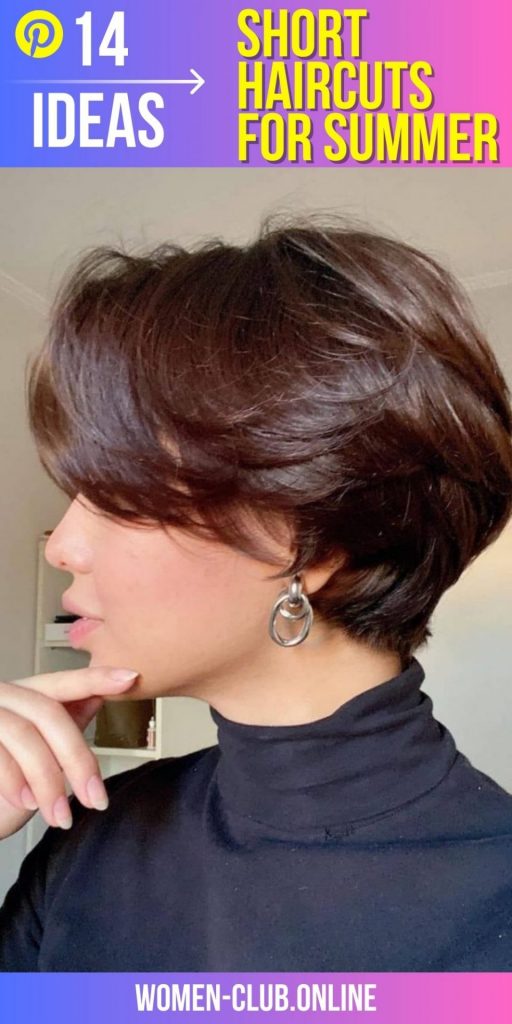 Protect from Sun Damage
Just like long hair, short hair also needs protection from the sun's harmful rays. Exposure to the sun can lead to dryness, fading of color, and damage to the hair cuticle. To protect your short hair, use hair products with UV protection or wear a hat or scarf when spending prolonged periods outdoors.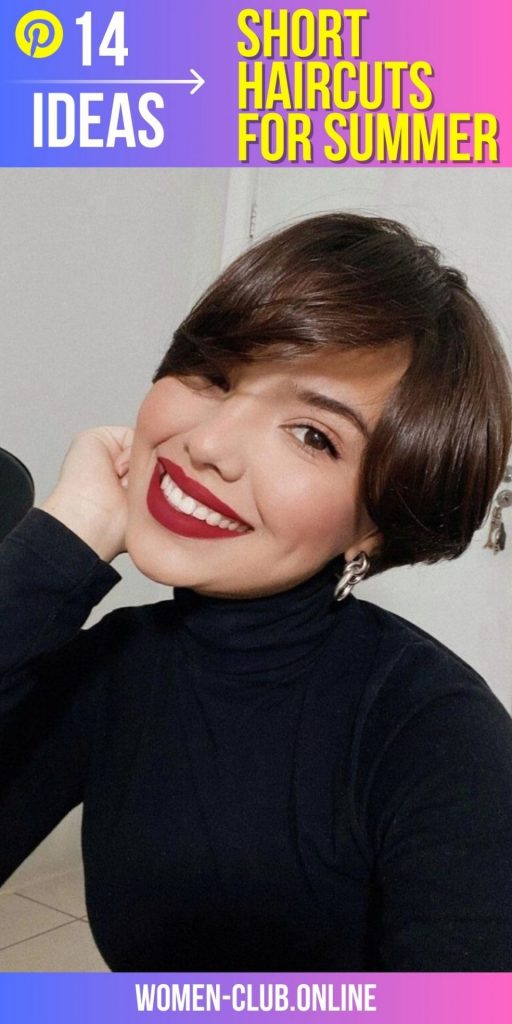 Use Suitable Hair Products
Choosing the right hair products is essential for maintaining healthy and vibrant short hair. Opt for shampoos and conditioners formulated specifically for short hair or your hair type. Avoid using excessive heat when styling and use heat protectant sprays before using hot tools to minimize damage. Additionally, incorporating a weekly deep conditioning treatment can keep your short hair nourished and hydrated.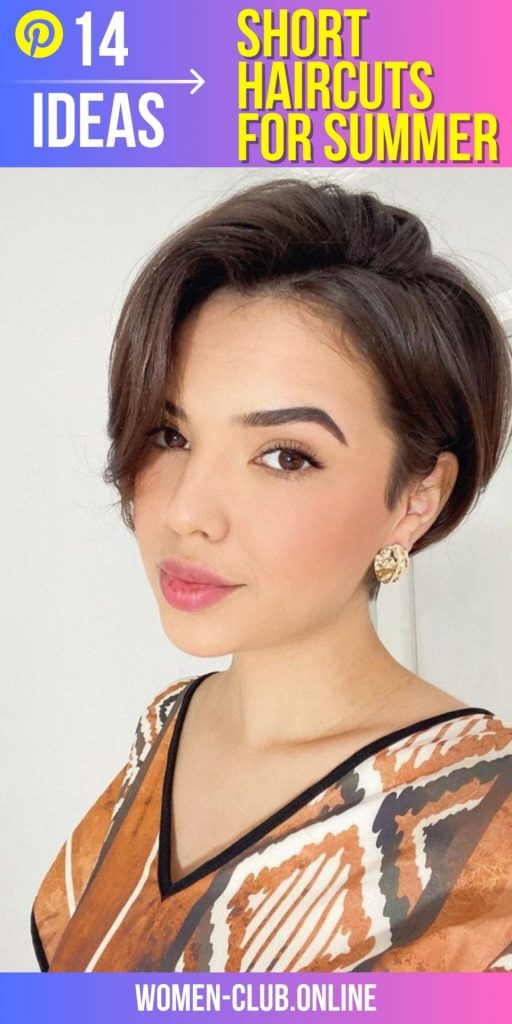 Save Pin