The one thing that you never have enough of in the morning is time – especially if you're a student or schoolgirl. You want to look great, but you don't want to spend hours doing your hair. So here are 21 simple hairstyle ideas for school to inspire you: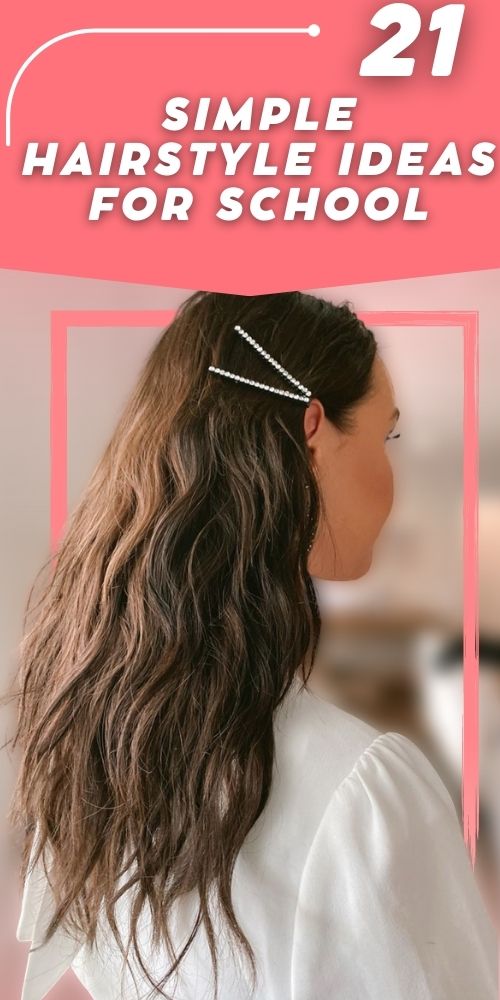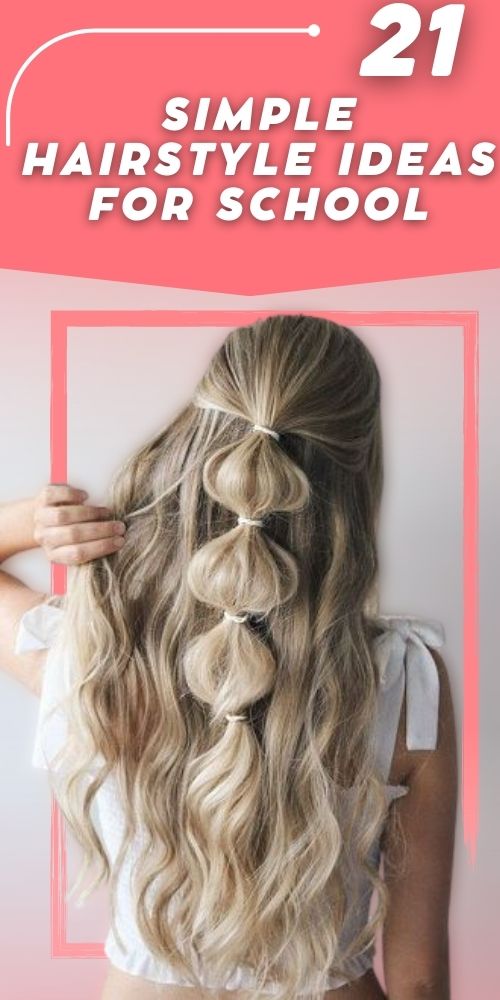 Simple Hairstyles For School With Two Bunches
If you're looking for a simple hairstyle that works every day, this is a great option. The two front sections are pulled into two low-slung, messy buns on either side of your head. If your hair is long enough to go in two buns, simply twist the front sections and wrap them around the base of each bun before pinning them down with hair pins. If not, just gather all your hair into one high ponytail at the crown of your head and secure it with an elastic band! Once they're up there, wrap each bunch around itself (or tie it up in a knot), tuck any loose ends back under themselves and pin them again if needed!
Leaving some wispy pieces out around your face will give this style some extra texture – but if you have shorter locks then get creative with how much volume you want by gathering more or less together at the top before securing it down with pins!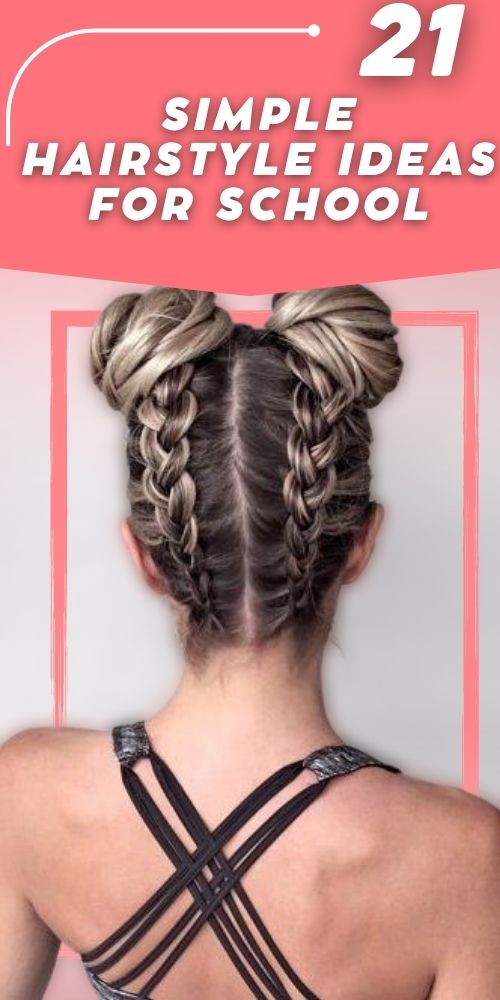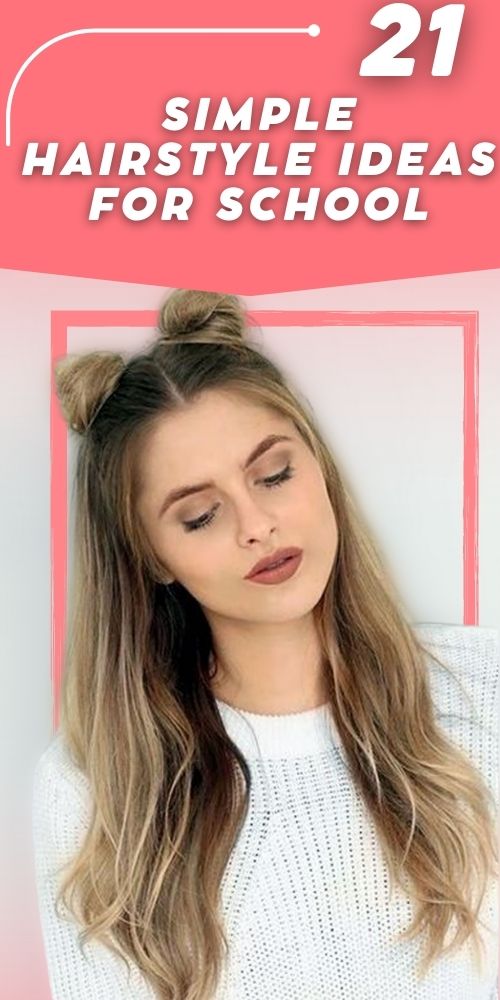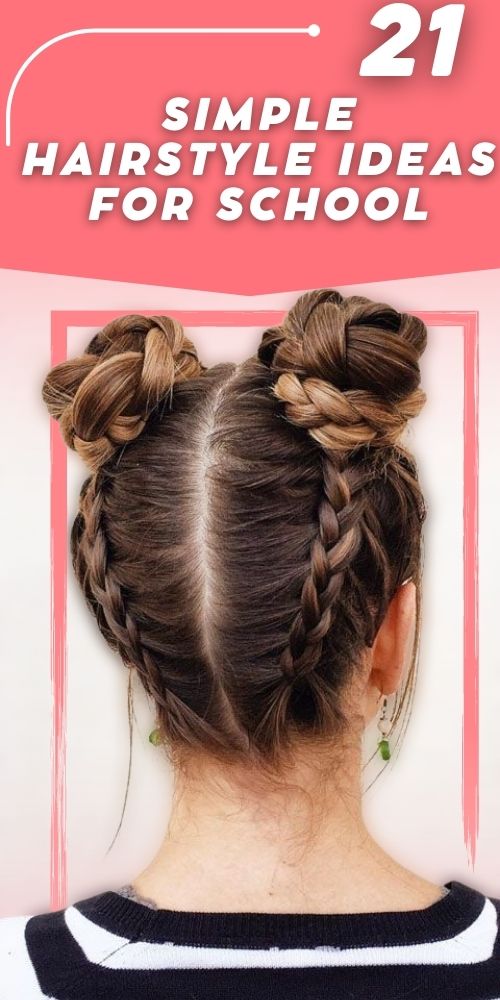 Simple Hairstyles For School Low Ponytail
The low ponytail is a great hairstyle for school because it's easy to do and can be changed up with different accessories. The low ponytail is a simple way to get the look of an updo without actually putting your hair up. You can pull your hair into a ponytail, twist it into a bun, or use pins and clips to keep it in place.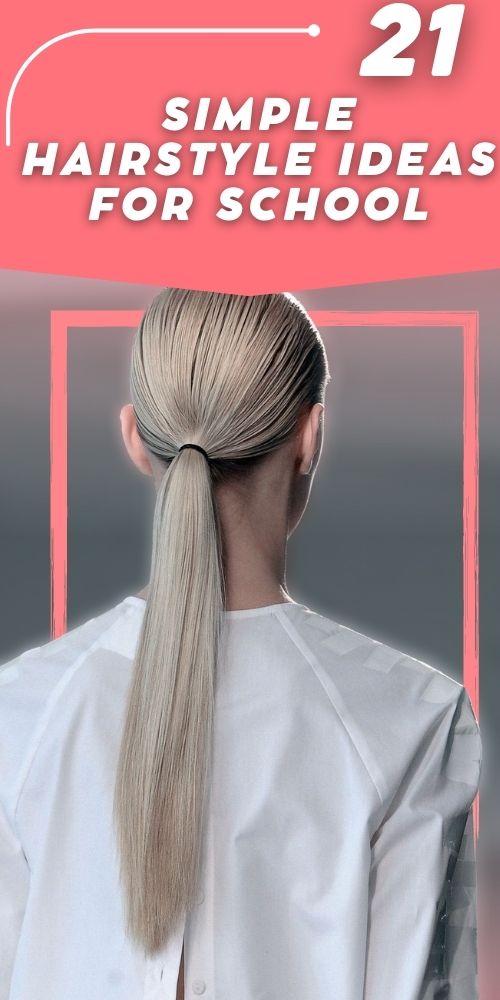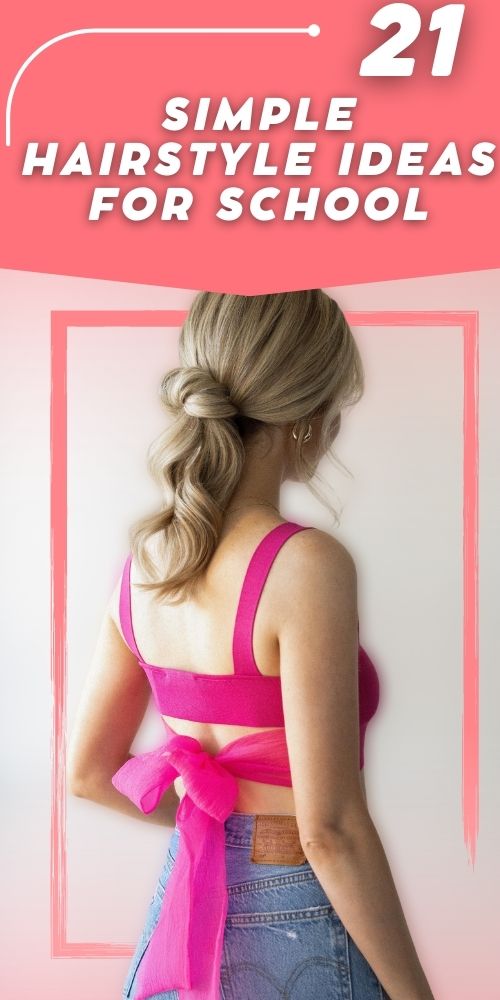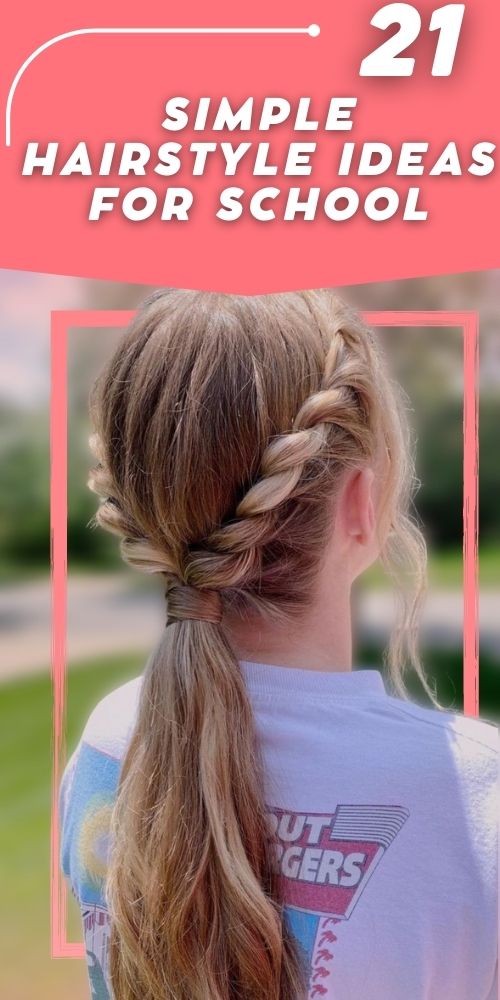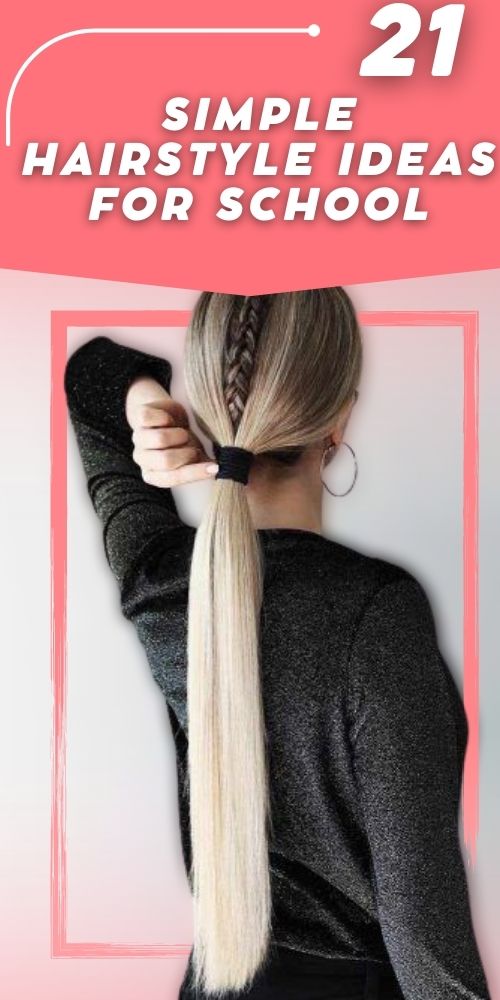 Simple Hairstyles For School Braids Of Two Strands
Two strand braids are a great way to keep your hair out of the way while still looking cute. To make them, you'll need two small sections of hair at the top of the head. Start by taking each section and splitting it into two pieces. Next, do a basic braid on each piece until they meet at the bottom. Tie off with an elastic band and voila! You've got yourself some cute two strand braids that will keep your hair out of your face all day long!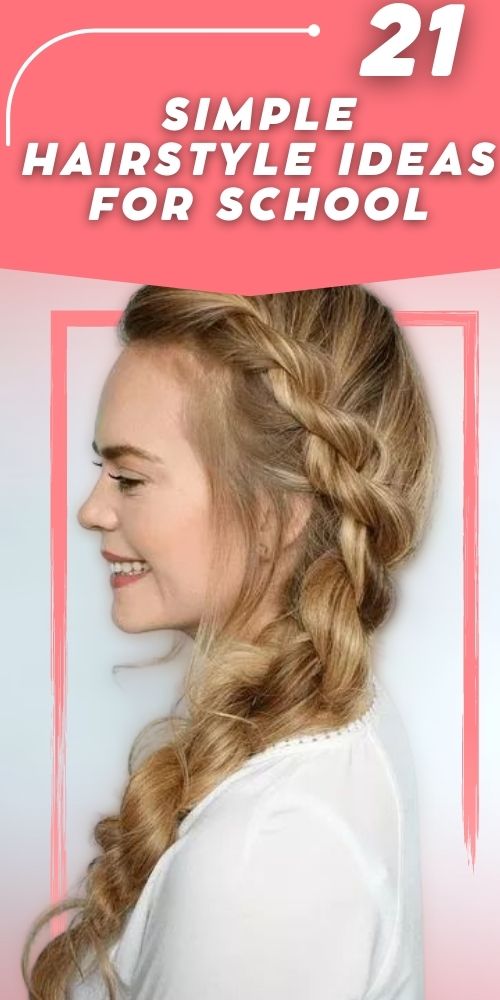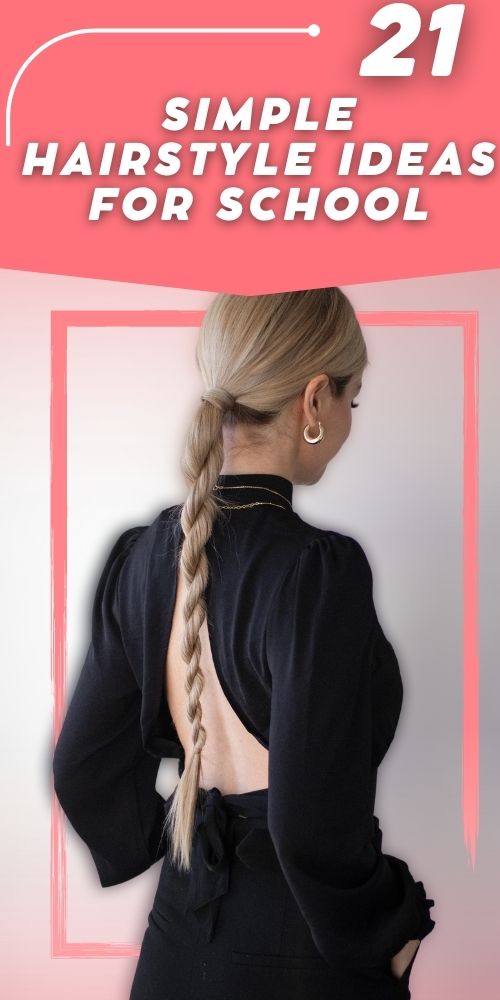 Simple Hairstyles For School With Braids And Loose Hair
Another option is to tie the hair up into a high ponytail and secure it with a hair tie. You can then braid or twist the lower half of your hair, depending on what you want. You can also clip in loose strands of hair around your face if you want to add some texture and volume. This style works well because it's easy to do but still looks stylish!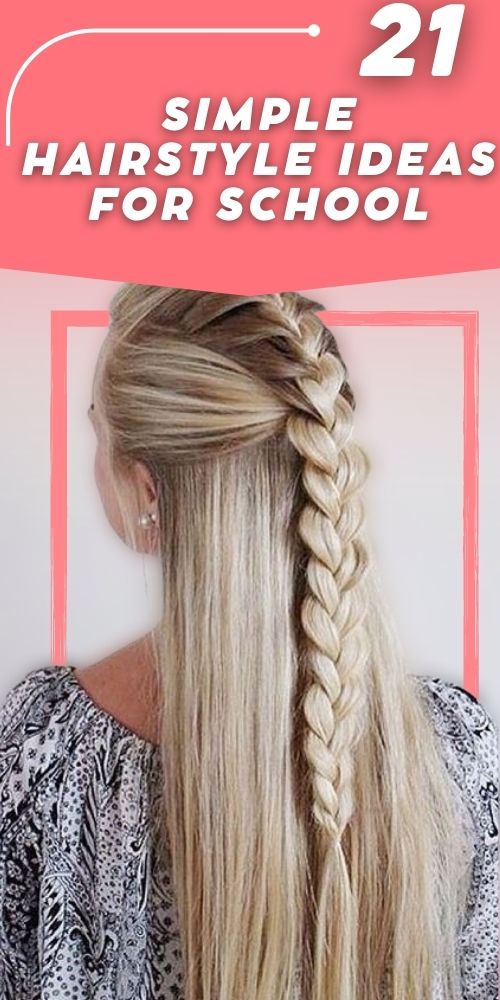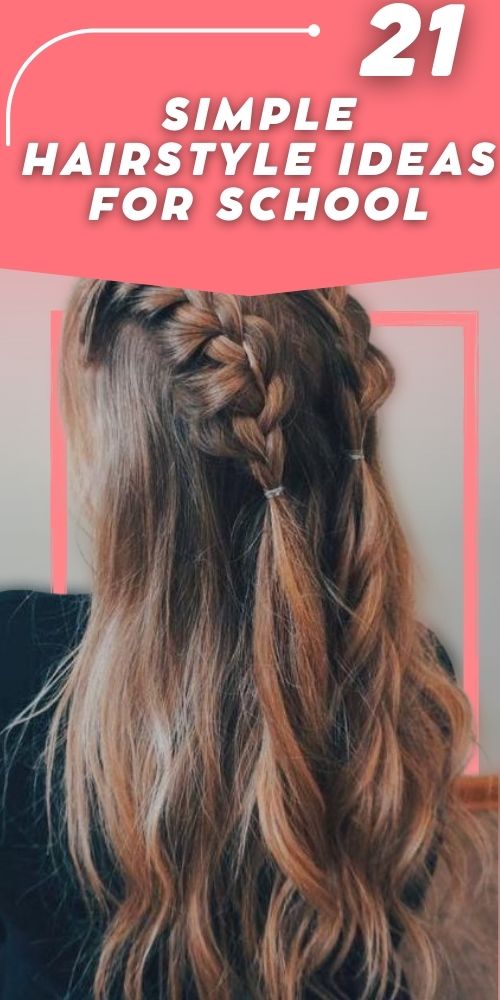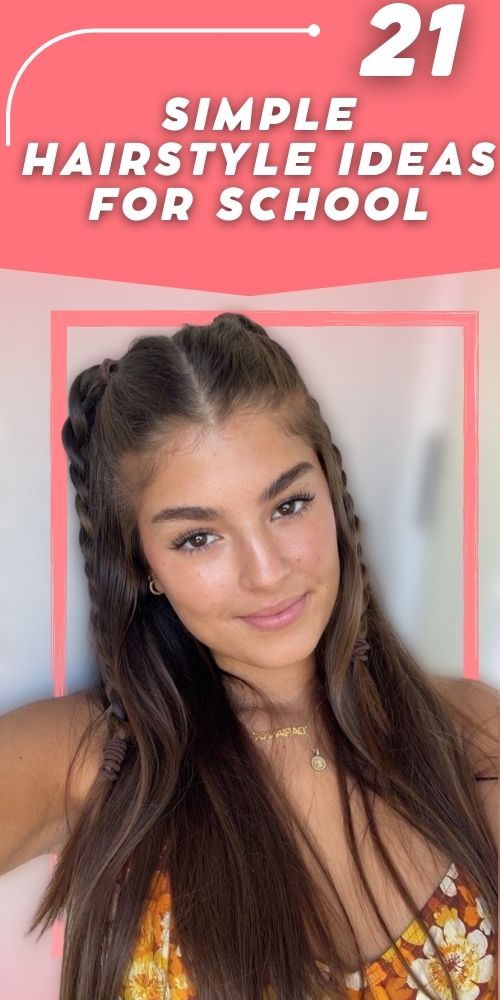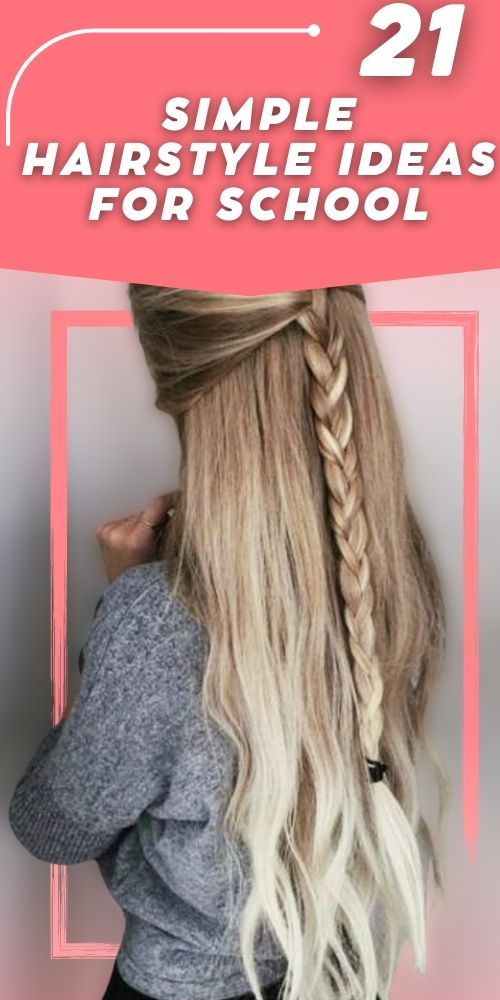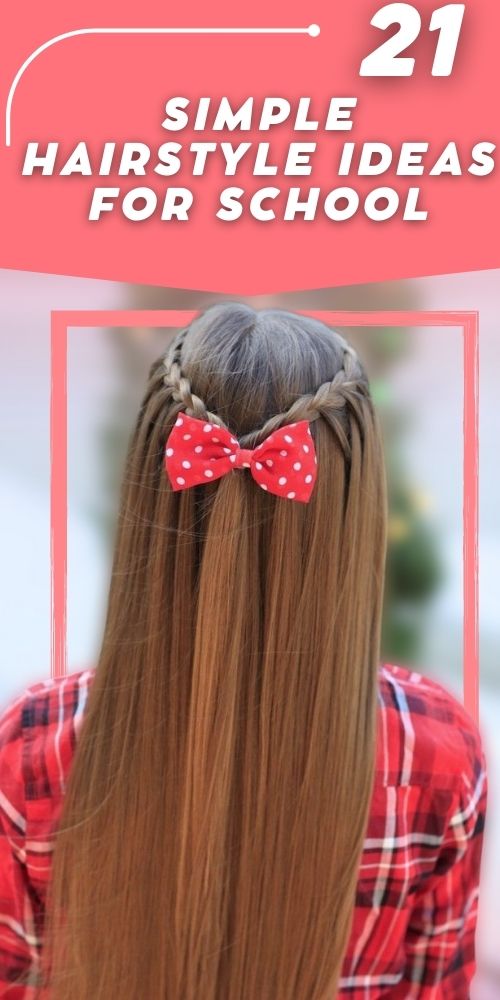 Simple Hairstyles For School High Ponytail And Loose Hair
A bun hairstyle is a great way to look polished and put together. It can be dressed up or down, and its versatility makes it perfect for any occasion. You can wear your hair down in loose waves with this look, too, which means that you don't need to commit to styling your hair every day—just throw it up into a bun when needed!
This style looks especially good on long hair because the volume adds interest while keeping things understated. If you've got short hair and want a more structured look, try curling pieces around the face before piling them high on top of your head so that no one misses out on those gorgeous curls!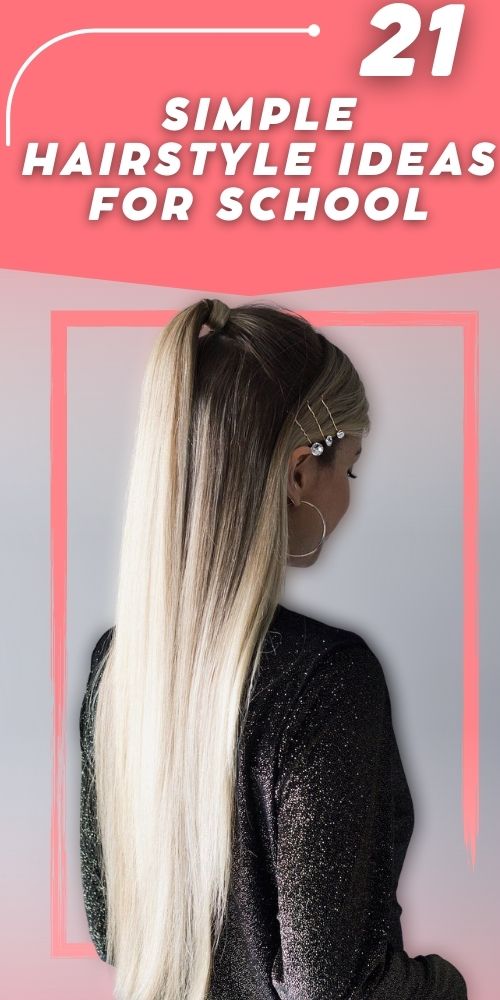 Simple Hairstyles For School Two High Braids
There are plenty of ways to wear two high braids, but here we'll focus on the simplest. To get this look, simply take a section of hair right above your ears and braid it (use a rubber band at the bottom if you need help keeping it together). Then repeat on the other side. You can finish by tying off the ends of both braids with elastic bands or leaving them loose for an easy, carefree style.
If you want to make it more complicated without adding any more steps or products, try creating two ponytails instead—this will give your hairstyle an extra boost in volume. If you want something even simpler yet still cool-looking for school or work (or just any occasion), consider making one high bun instead—it's basically like having your own personal crown! You could also try creating two low buns; this will create less height than a regular bun (which can feel overwhelming) but still look polished and pretty.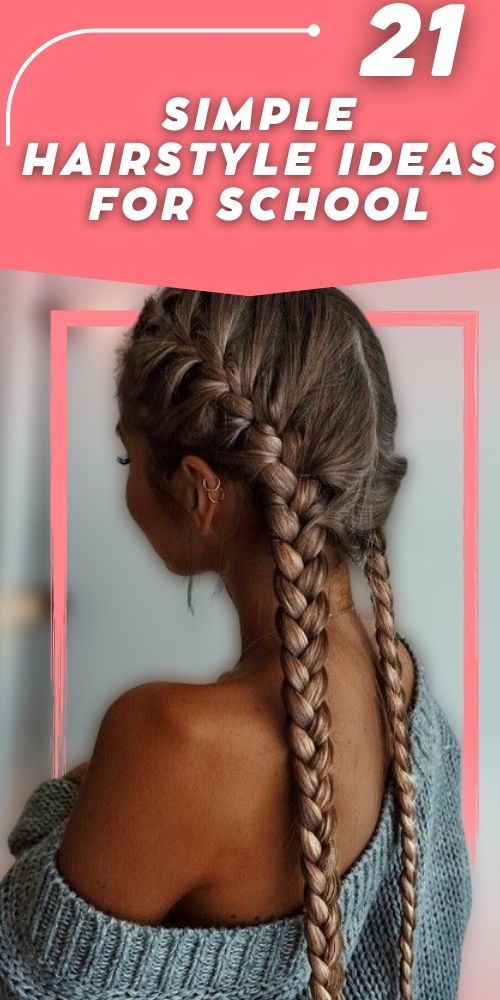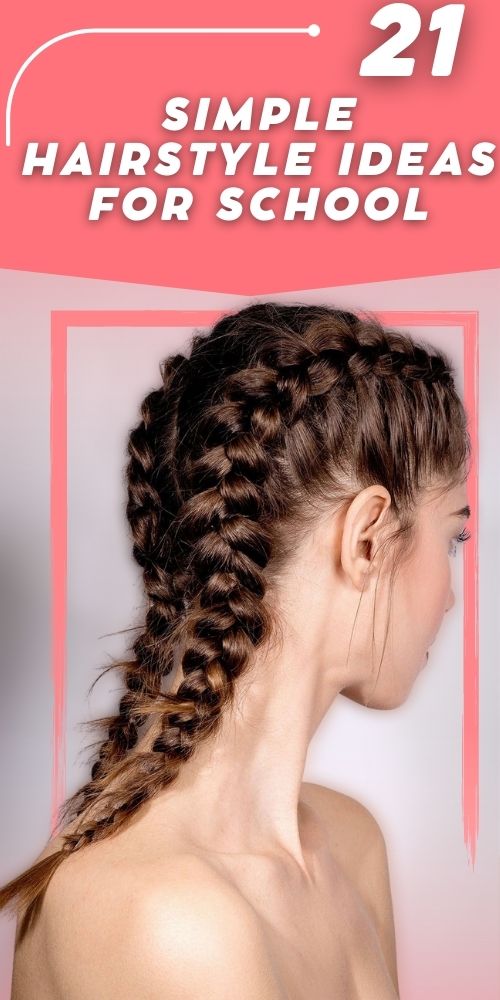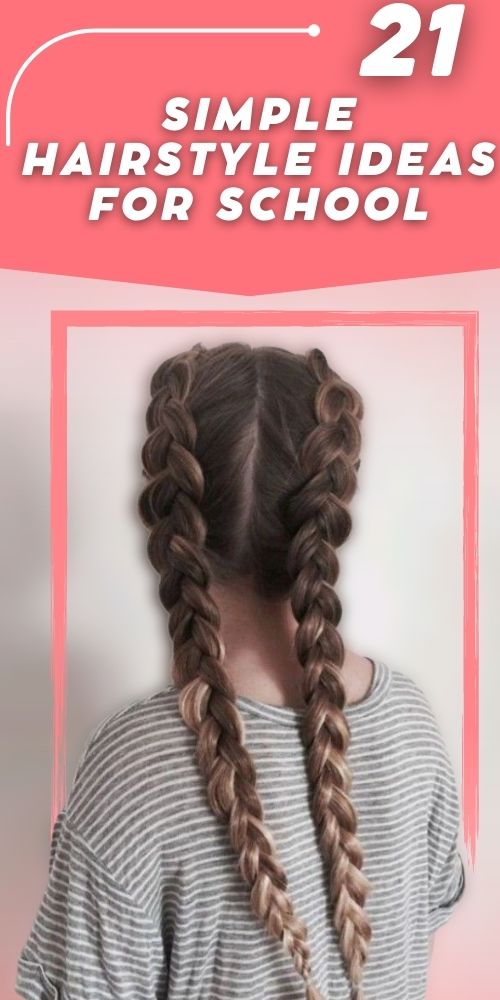 Simple Hairstyles For School High Bun
To make a high bun with a hair tie, divide your hair in two sections. Then, gather the top half of your hair into a ponytail and wrap it around the base of your neck. Secure it with an elastic band or an actual hair tie (the kind that comes in different colors).
Next, take the bottom half of your hair and split it into two sections as well. Gather one section under one arm then twist it until you reach the base of your neck where you secured the top half of your hair with an elastic band or actual tie. Secure this piece by wrapping an elastic band around both ends before twisting them together into a sort of upside down knot; this is what will hold everything together when you're finished styling! Do this for both sides so that each side has its own little twisty thingamajiggy at their ends their own little twistsy thingamajiggies at their ends.