As the fall season approaches, it's time to update your hairstyle and embrace the latest trends. Straight hair has always been a classic choice, exuding elegance and sophistication. In this article, we will explore some exciting straight fall hairstyle ideas for 2023 that will keep you looking stylish and on-trend. From sleek bobs to textured layers, we've got you covered. So, let's dive in and discover the perfect straight fall hairstyle for you!
The Sleek Bob: A Timeless Classic
The sleek bob is a versatile hairstyle that never goes out of style. It's a perfect choice for fall 2023, as it combines elegance with a touch of modernity. The sleek bob is characterized by its sharp, clean lines and chin-length cut. It works well on various face shapes and hair types, adding sophistication to any look.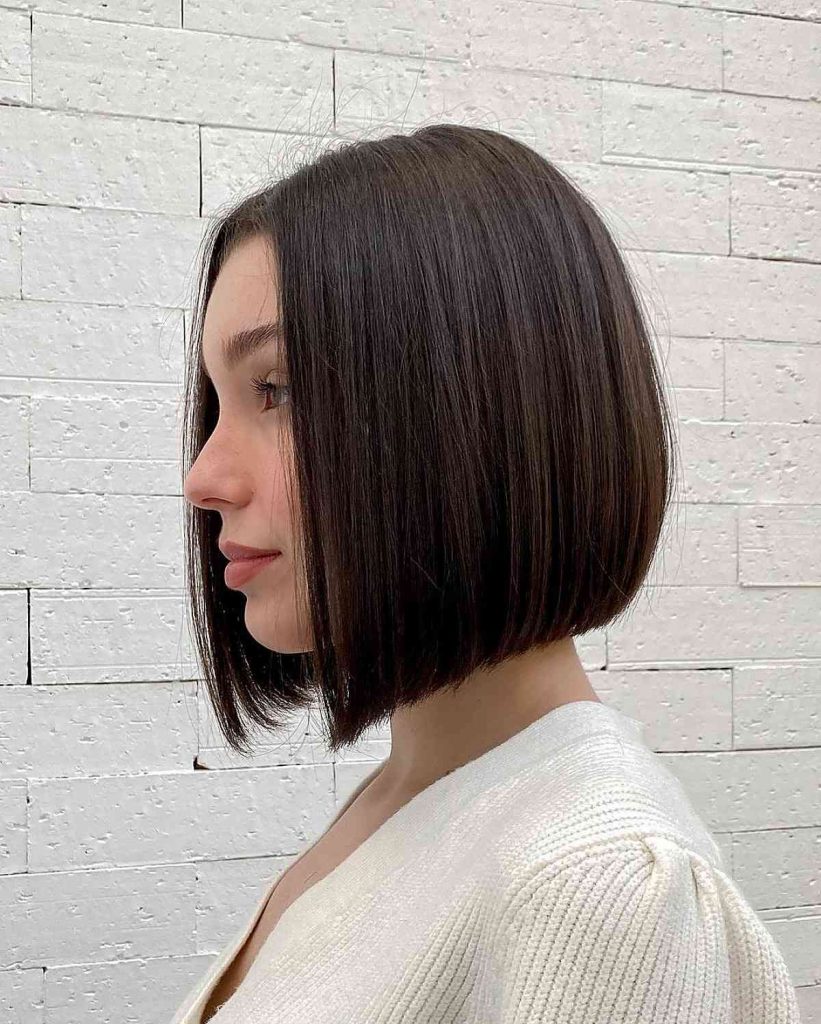 Blunt Cut with Bangs: Bold and Edgy
If you're looking to make a statement this fall, consider a blunt cut with bangs. This hairstyle adds an edgy and contemporary touch to your straight hair. The blunt cut gives a sharp and defined look, while bangs frame your face beautifully. It's a bold choice that exudes confidence and style.
Long and Layered: Effortlessly Chic
For those with long straight hair, opt for a layered haircut to add movement and dimension. Layers create texture and volume, giving your hair a lively and dynamic appearance. This effortlessly chic style is perfect for fall, as it allows you to embrace your natural beauty while staying on-trend.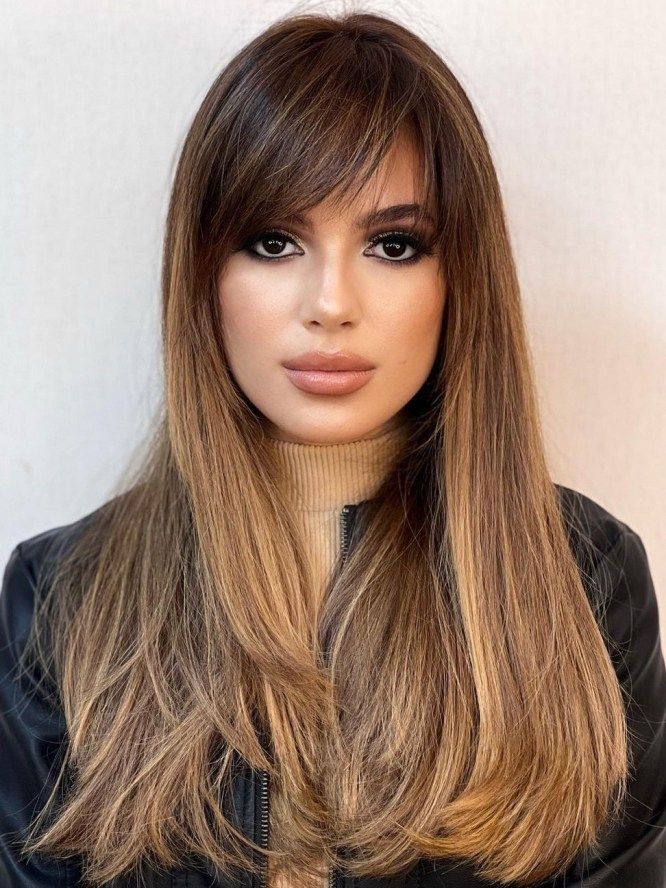 Textured Pixie: Short and Playful
If you're feeling adventurous and want to rock a short hairstyle this fall, consider a textured pixie cut. This bold and playful look is all about embracing your individuality. The textured layers add depth and dimension to your hair, while the pixie cut keeps it low-maintenance and easy to style.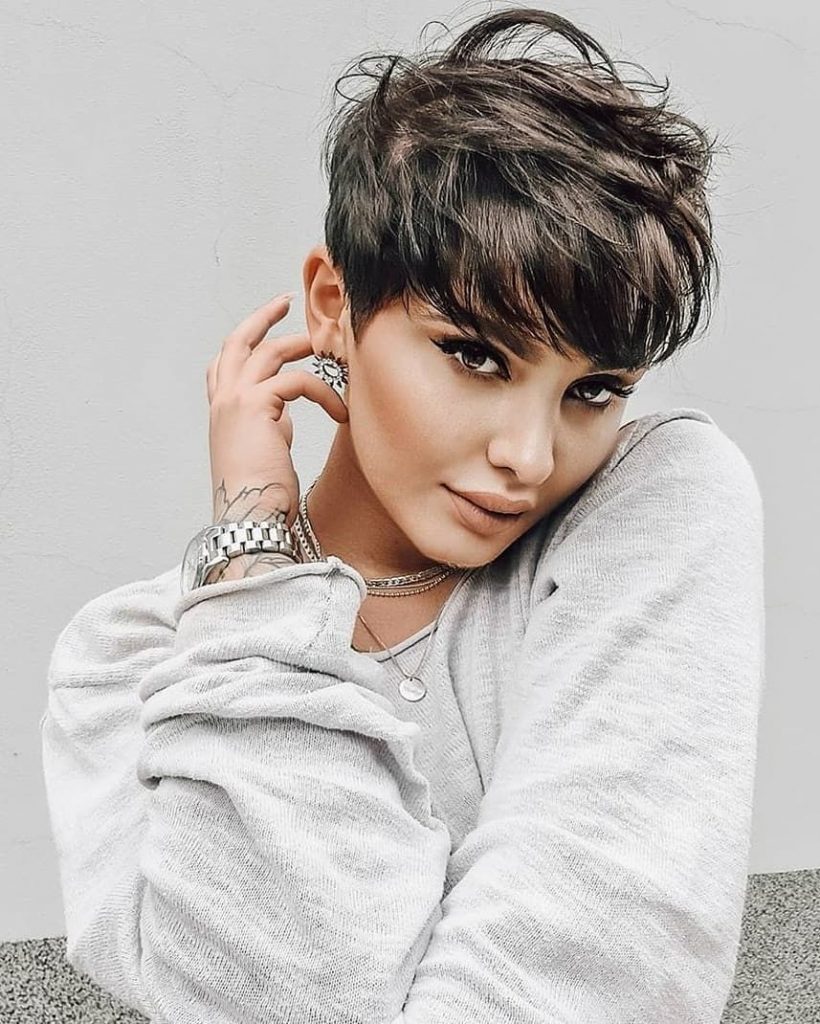 Curtain Fringe: Frame Your Face
Fringes are making a comeback this fall, and the curtain fringe is a popular choice among fashion-forward individuals. This type of fringe is characterized by its center parting and soft, face-framing layers. The curtain fringe adds a touch of femininity to your straight hair while highlighting your facial features.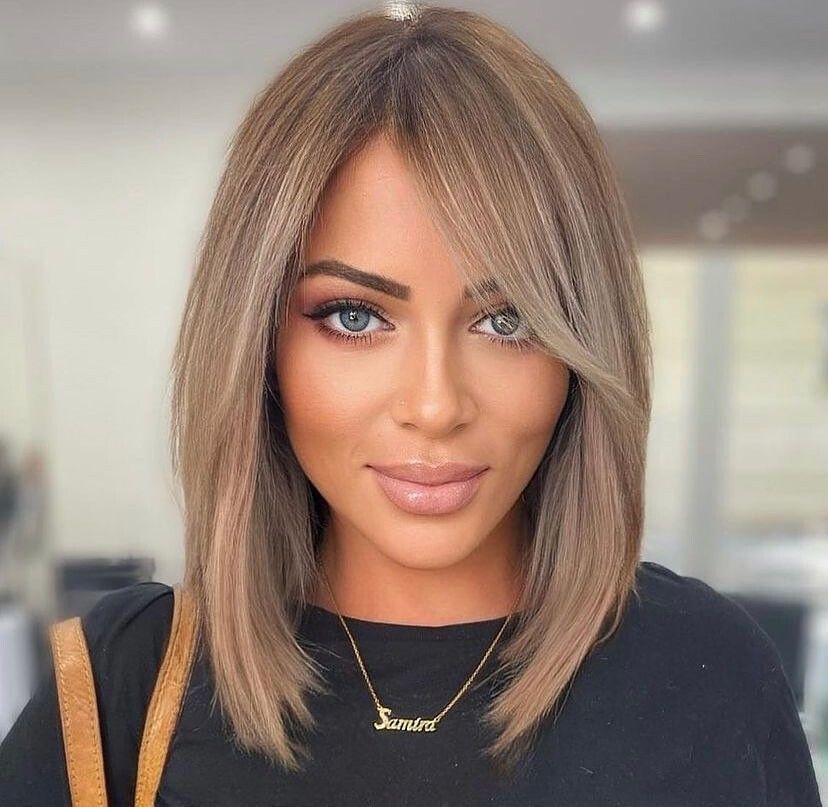 Side-Swept Waves: Soft and Romantic
If you're looking for a romantic and soft hairstyle, try the side-swept waves. This look combines the elegance of straight hair with gentle waves cascading down one side. It's a versatile style that can be dressed up or down, depending on the occasion. The side-swept waves add a touch of glamour to your fall look.
Middle Part with Tucked-In Ends: Minimalistic Glam
For a sleek and minimalistic hairstyle, opt for a middle part with tucked-in ends. This look is all about simplicity and clean lines. By tucking in the ends of your straight hair, you create a polished and sophisticated appearance. It's a low-maintenance style that exudes understated glamour.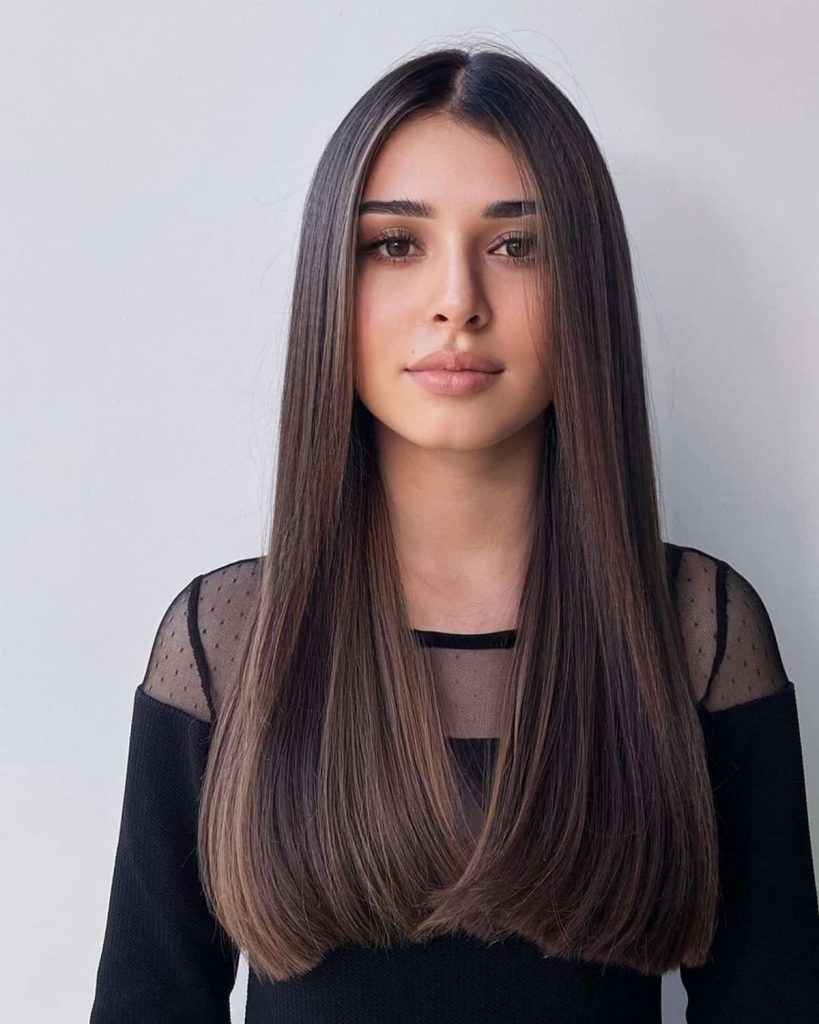 The Sleek Ponytail: Polished and Professional
When it comes to fall hairstyles, the sleek ponytail is a classic choice that never fails. It's a go-to option for busy mornings or formal occasions. The sleek ponytail gives a polished and professional look, while keeping your hair out of your face. It's a timeless style that works well with straight hair.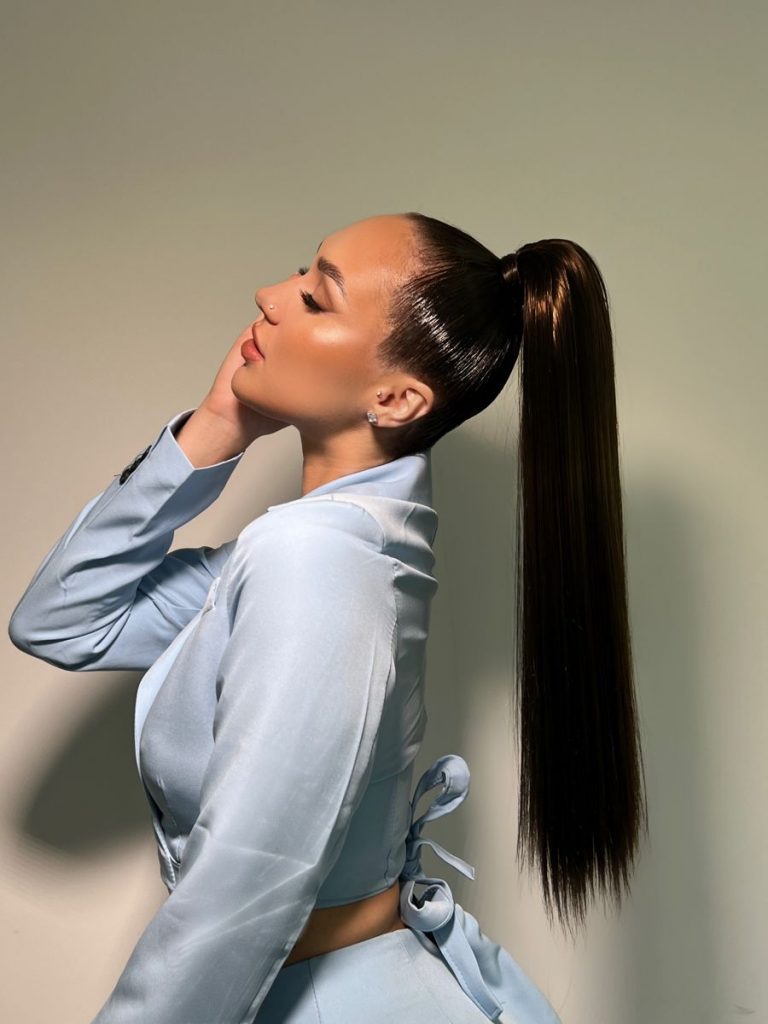 Deep Side Part: Redefine Your Look
A deep side part is a simple yet effective way to transform your straight hair. By shifting the parting of your hair to one side, you can instantly change your look and add volume to your roots. This fall, experiment with a deep side part to redefine your style and create a bold statement.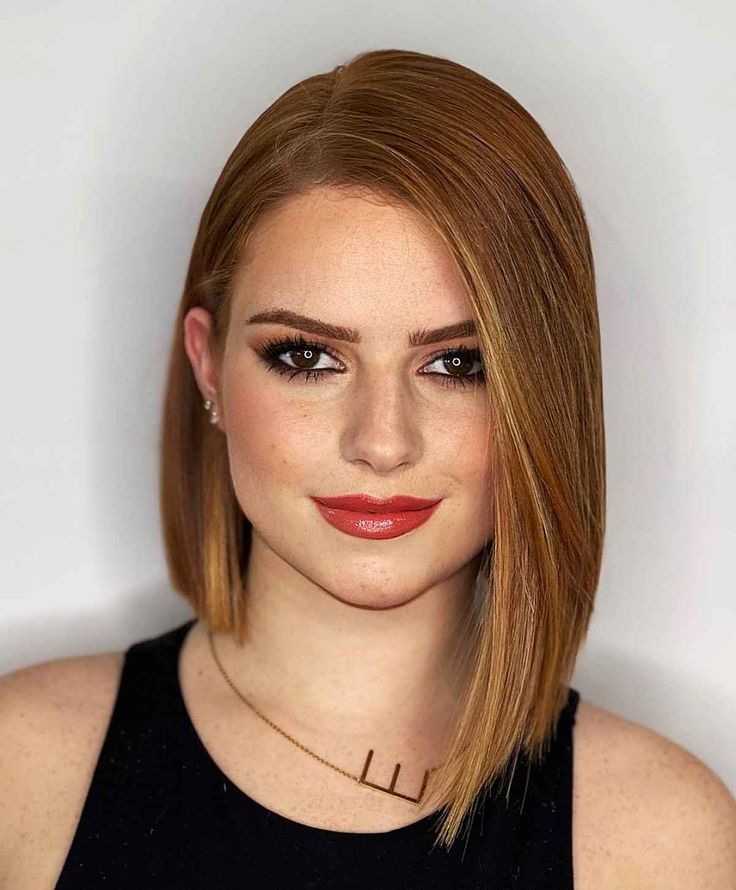 Half-Up Half-Down: Casual Elegance
If you want a hairstyle that combines elegance with a relaxed vibe, try the half-up half-down look. This style is perfect for fall, as it keeps your hair off your face while allowing it to flow freely. It's a versatile option that works well for both casual and formal occasions, adding a touch of effortless beauty to your overall appearance.
Braided Crown: Bohemian Vibes
For a bohemian-inspired look this fall, consider a braided crown hairstyle. This intricate and eye-catching style is perfect for adding a touch of whimsy to your straight hair. The braided crown creates a halo effect, framing your face beautifully and giving you a unique and stylish look.
Slicked-Back High Bun: Runway Ready
If you're looking for a high-fashion hairstyle, the slicked-back high bun is a perfect choice. This runway-ready look is sleek, polished, and ultra-modern. By gathering your straight hair into a high bun and smoothing it back, you create a sophisticated and fashion-forward appearance.
Wispy Ends: Feathered Perfection
Wispy ends are a great way to add a soft and feminine touch to your straight hair. This fall, embrace feathered perfection by opting for a hairstyle that incorporates wispy ends. The subtle layers and delicate strands create a beautiful and natural look that complements your overall style.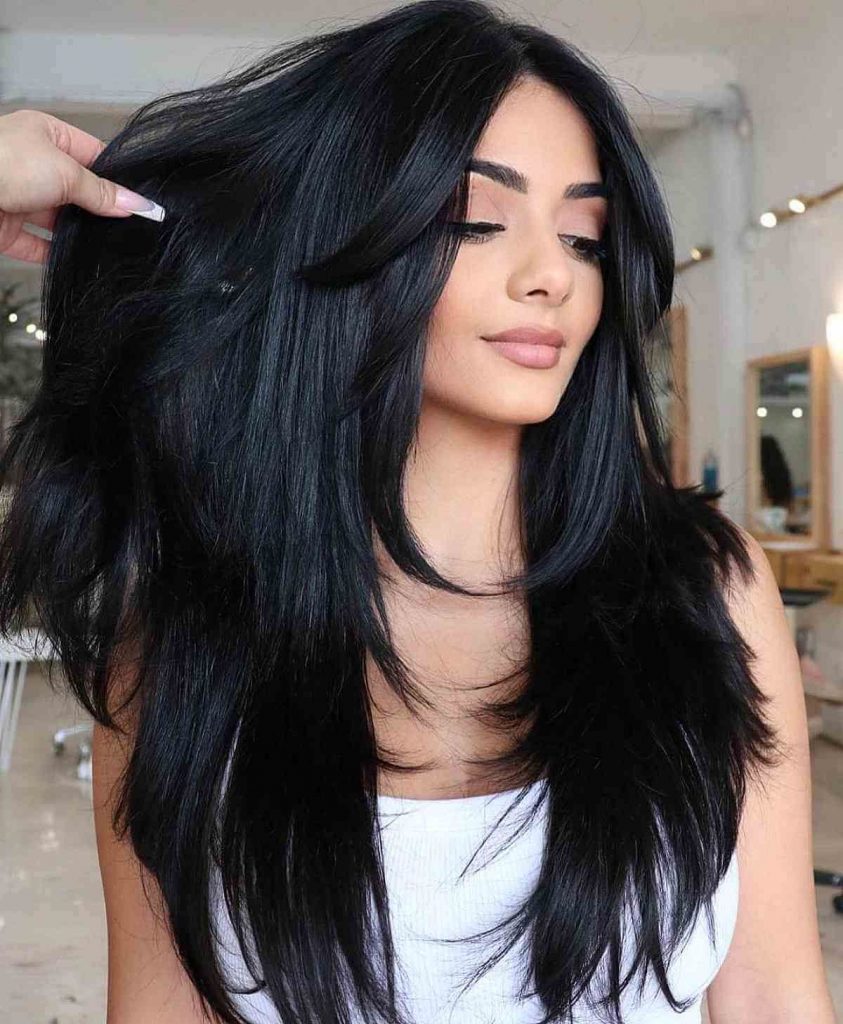 Shaggy Layers: Effortless Cool
For a laid-back and effortlessly cool hairstyle, consider shaggy layers. This style works well with straight hair, adding texture and movement. The shaggy layers give a relaxed and carefree vibe while maintaining a stylish and trendy look. It's a perfect choice for those who want a low-maintenance yet fashionable hairstyle this fall.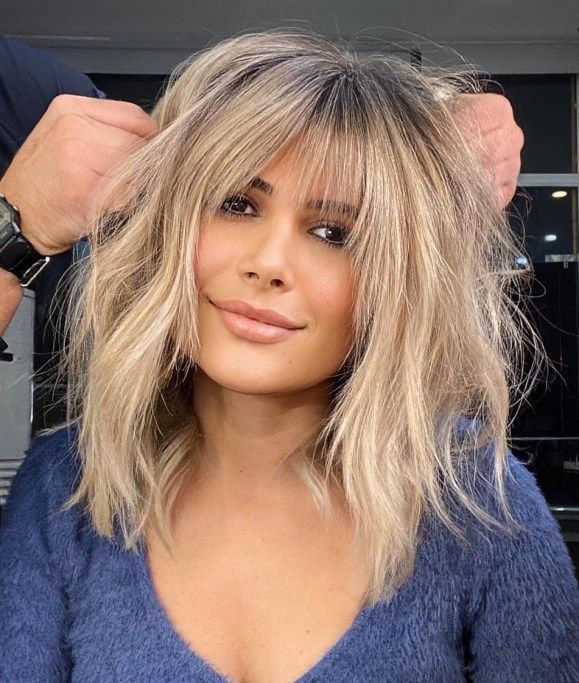 Layered Lob: A Modern Twist
The layered lob is a modern twist on the classic long bob. It's a versatile and stylish option for fall, combining the elegance of straight hair with the dynamic effect of layers. The layered lob adds depth and volume to your hair, creating a sophisticated and trendy look that will turn heads.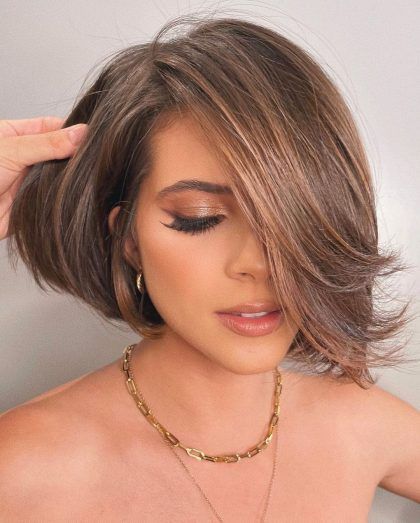 Save Pin