Hairstyles
Summer Blonde Hair 2023: Stay Beach-Ready with Stunning Color Trends
Blonde hair is the quintessential summer hairstyle for many reasons. Firstly, blonde hair is a natural sun catcher, and it reflects the sun's rays, making your hair appear brighter and more radiant. Secondly, blonde hair is easy to style and looks great with summer fashion. Finally, blonde hair can be the perfect complement to a summer tan, enhancing your natural beauty and making you look more refreshed and youthful.
Choosing the Right Shade of Blonde
When it comes to choosing the right shade of blonde for your hair, it's essential to consider your skin tone. If you have fair skin, you'll want to opt for a lighter, cooler blonde shade. If you have a medium skin tone, honey or caramel blonde shades may be the best choice for you. If you have dark skin, you can pull off deeper, richer blonde shades like caramel or butterscotch.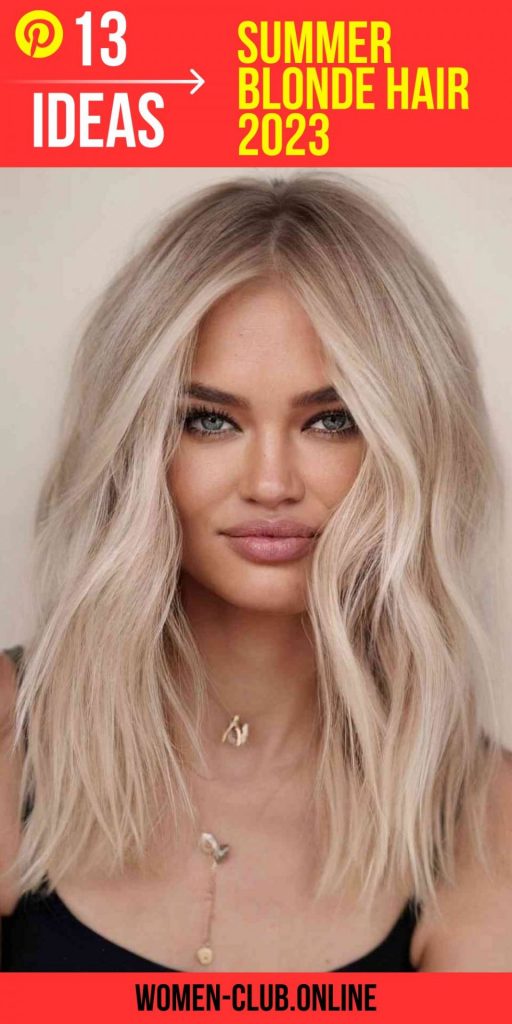 Popular Summer Blonde Haircuts
There are many different types of blonde haircuts that are perfect for summer. Some of the most popular summer blonde haircuts include: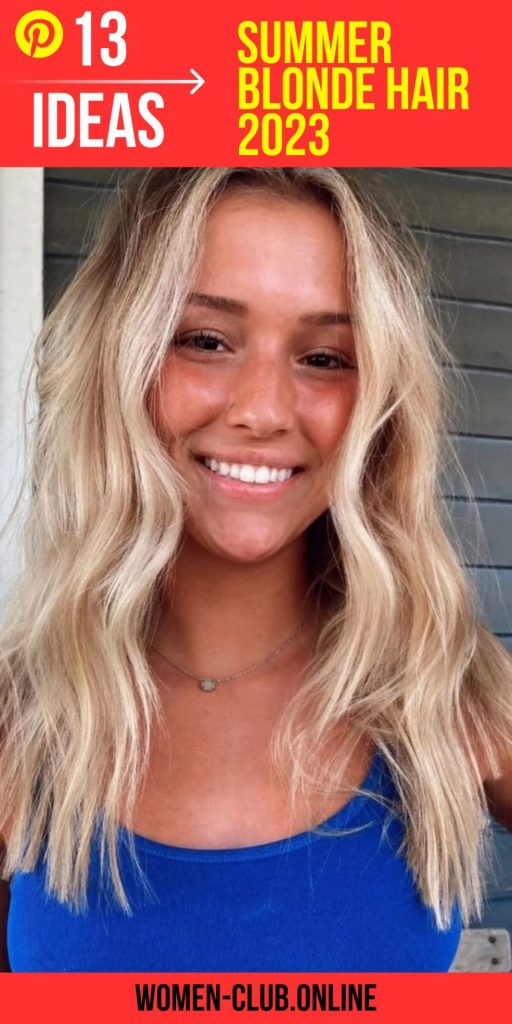 1. Beachy Waves
Beachy waves are the perfect summer hairstyle. They're effortless, relaxed, and look great with blonde hair. To achieve beachy waves, use a curling wand or hair straightener to create loose, tousled waves.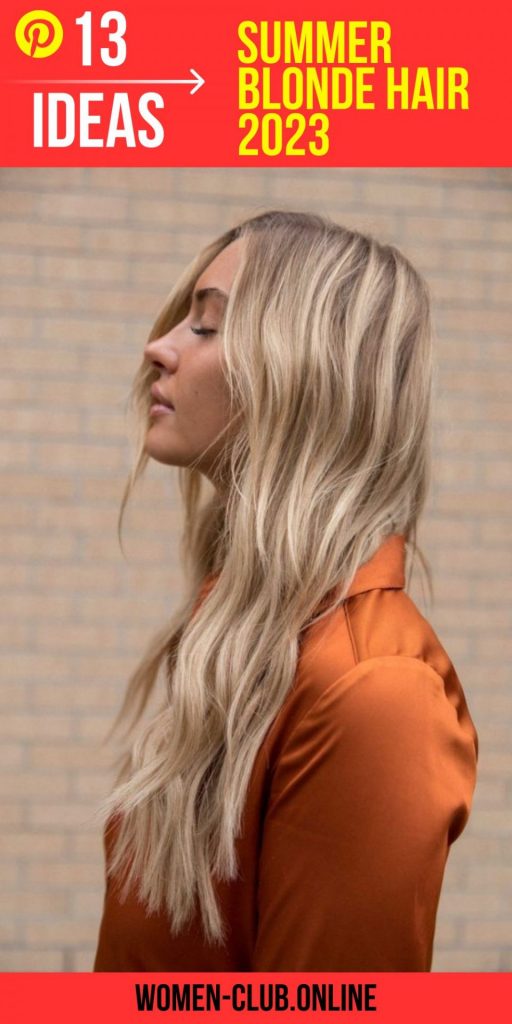 2. Bob Cut
A blonde bob cut is a chic and stylish way to embrace summer. This cut is easy to maintain and can be styled in many different ways. You can go for a straight, sleek look or add some texture for a more relaxed, beachy vibe.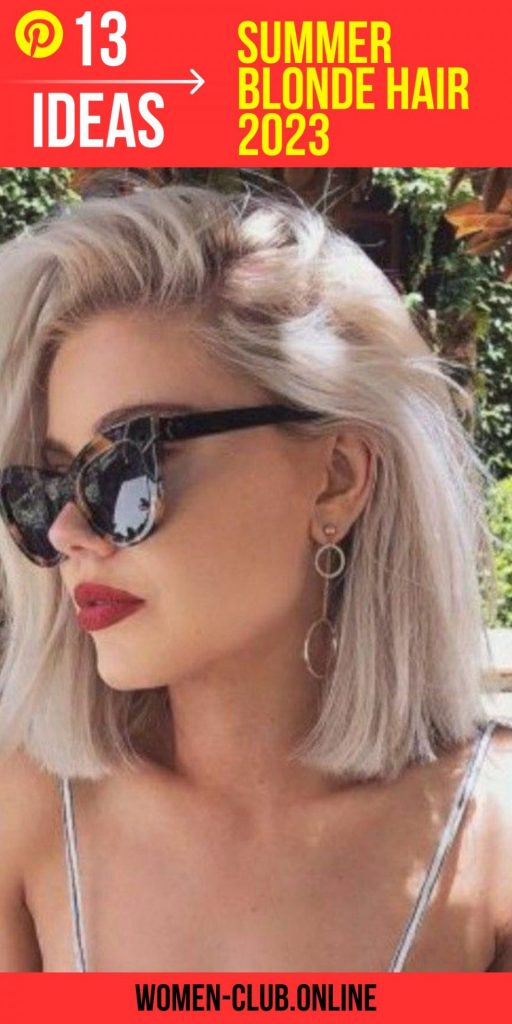 3. Pixie Cut
For a bold and edgy look, consider a blonde pixie cut. This cut is perfect for hot summer days and is incredibly low maintenance. Plus, it's a great way to show off your beautiful blonde hair.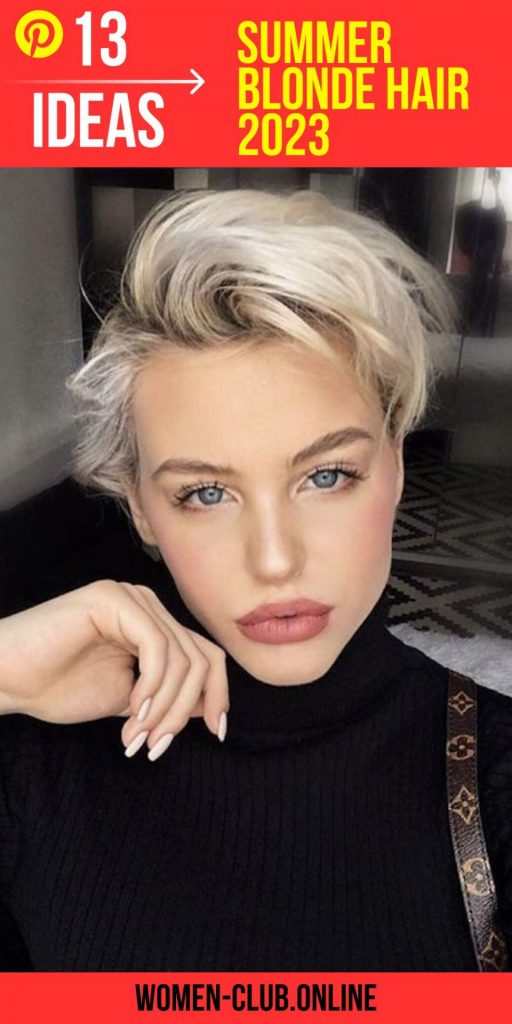 Styling Tips for Blonde Hair
Styling your blonde hair during the summer months is all about keeping it simple and effortless. Here are some styling tips to help you achieve the perfect summer look: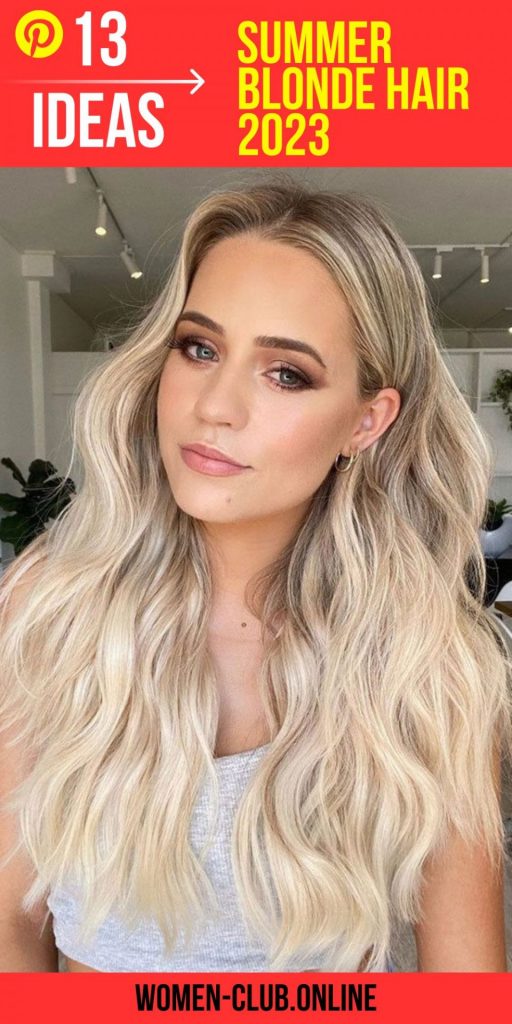 1. Use a Good Quality Shampoo and Conditioner
Blonde hair can be prone to dryness and damage, especially during the summer months. To keep your hair healthy and shiny, use a good quality shampoo and conditioner that's designed for blonde hair.
2. Embrace Natural Texture
Summer is all about embracing your natural beauty, and this includes your hair texture. Let your blonde hair air dry or use a diffuser to enhance your natural waves or curls.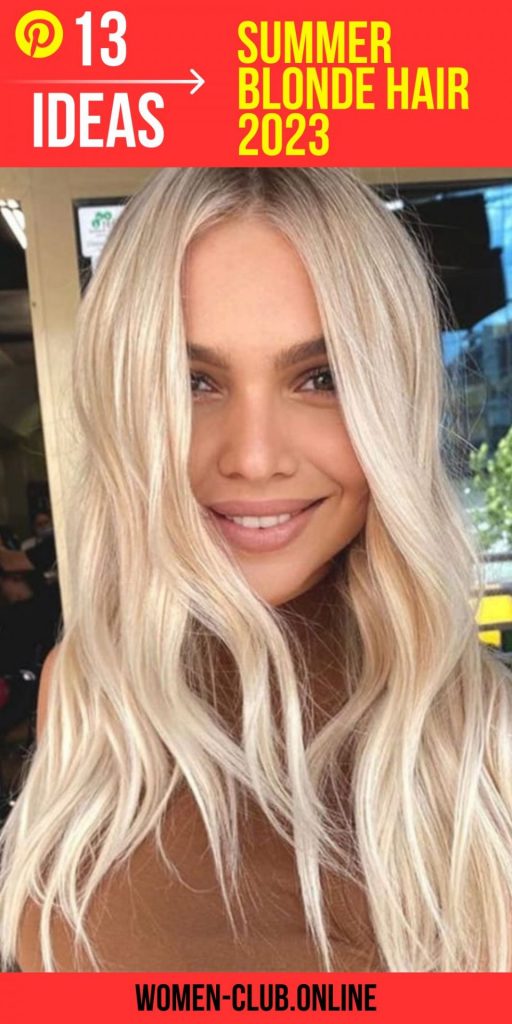 3. Use Protective Styling Products
The sun, saltwater, and chlorine can all cause damage to your blonde hair. To protect your hair, use styling products that contain SPF, or wear a hat to shield your hair from the sun's rays.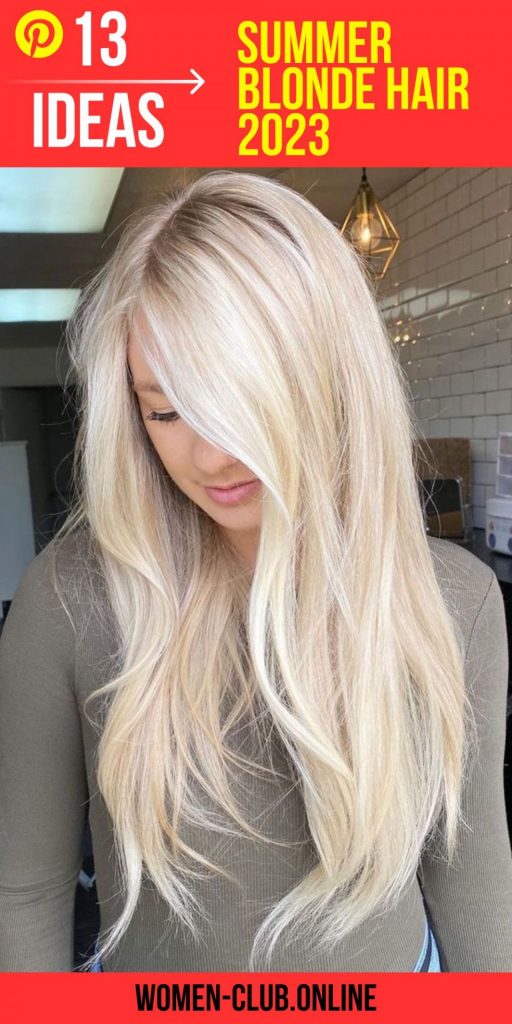 Maintenance and Care Tips for Blonde Hair
Maintaining blonde hair can be challenging, but with the right care and attention, you can keep your blonde hair looking healthy and vibrant all summer long. Here are some maintenance and care tips for blonde hair: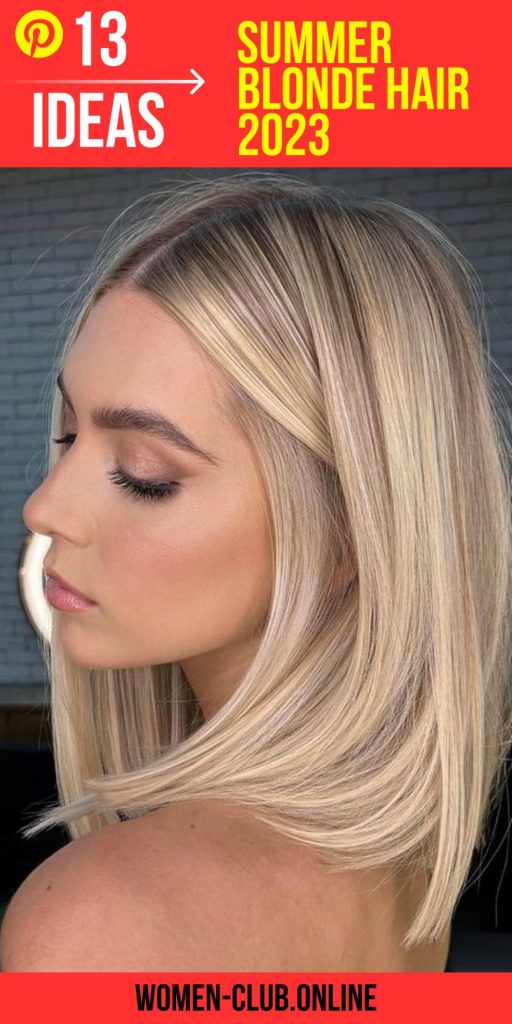 1. Use Purple Shampoo
Blonde hair can easily turn brassy or yellowish if it's not properly cared for. To keep your blonde hair looking bright and fresh, use a purple shampoo once a week. Purple shampoo helps neutralize yellow tones in blonde hair, keeping it looking cool and bright.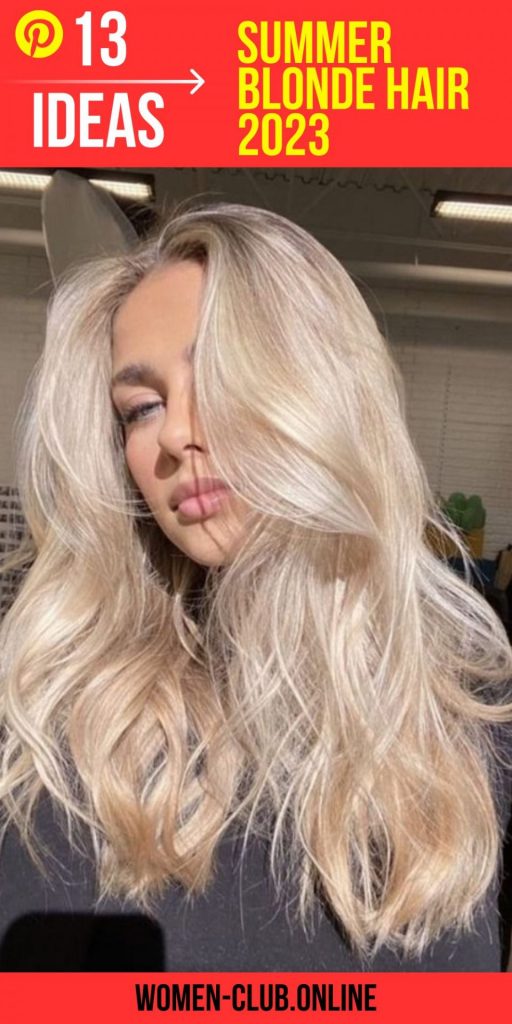 2. Deep Condition Regularly
Blonde hair can be prone to dryness, especially during the summer months. To keep your hair hydrated and healthy, deep condition it once a week. Use a nourishing hair mask or oil treatment to restore moisture and shine to your hair.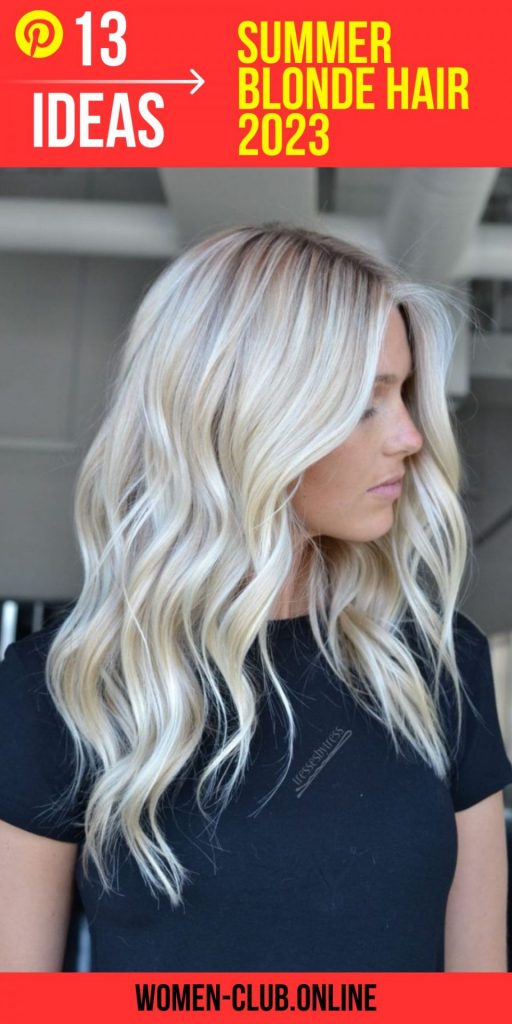 3. Limit Heat Styling
Heat styling tools can damage your hair, causing it to become dry and brittle. To keep your blonde hair looking healthy, limit your use of heat styling tools. If you do use them, be sure to use a heat protectant spray to minimize damage.