Hairstyles
Summer Hairstyles 2023: 18 Ideas for Black Women
As the temperature rises, it's important to find hairstyles that keep you cool while looking fabulous. Summer is all about embracing the carefree and vibrant spirit, and your hairstyle should reflect that. Whether you prefer short or long hair, natural or protective styles, there's something for everyone. Let's dive into the top 17 summer hairstyles that will have you turning heads wherever you go.
Trendy Summer Hairstyles
When it comes to summer hairstyles, there are a few trends that are making waves this year. These hairstyles are not only stylish but also practical for the hot and humid weather. Let's explore some of the must-try trends for this summer: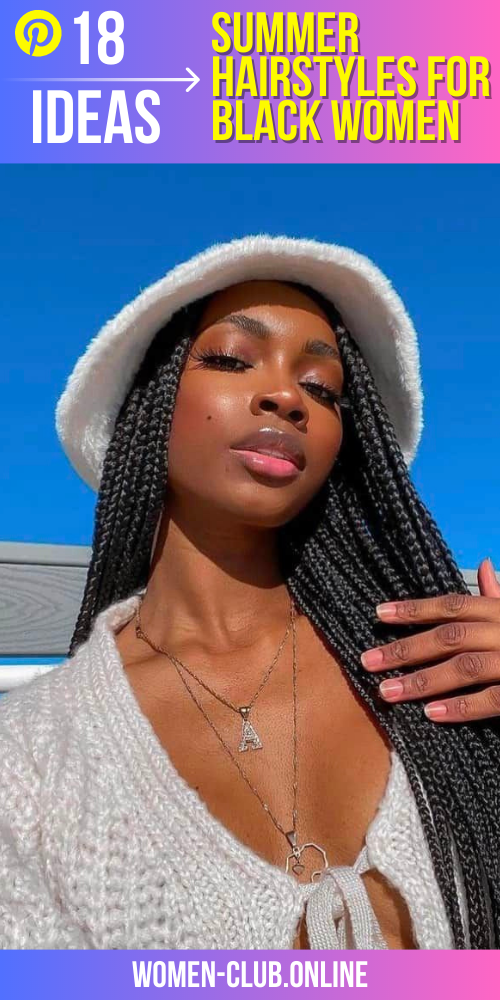 Short Bob with Bangs
The short bob with bangs is a classic hairstyle that never goes out of style. It's chic, low-maintenance, and perfect for summer. The bangs add a touch of playfulness to the overall look, while the short length keeps you cool and comfortable.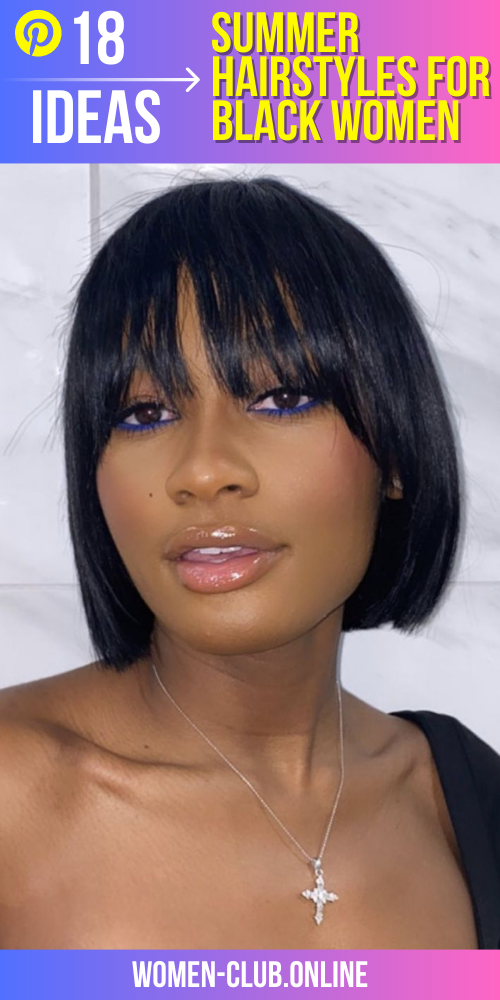 Braided Updo
For those who want to keep their hair off their face and neck, a braided updo is a great option. This hairstyle is versatile and can be customized to suit your personal style. From intricate cornrows to elegant goddess braids, there are endless possibilities to explore.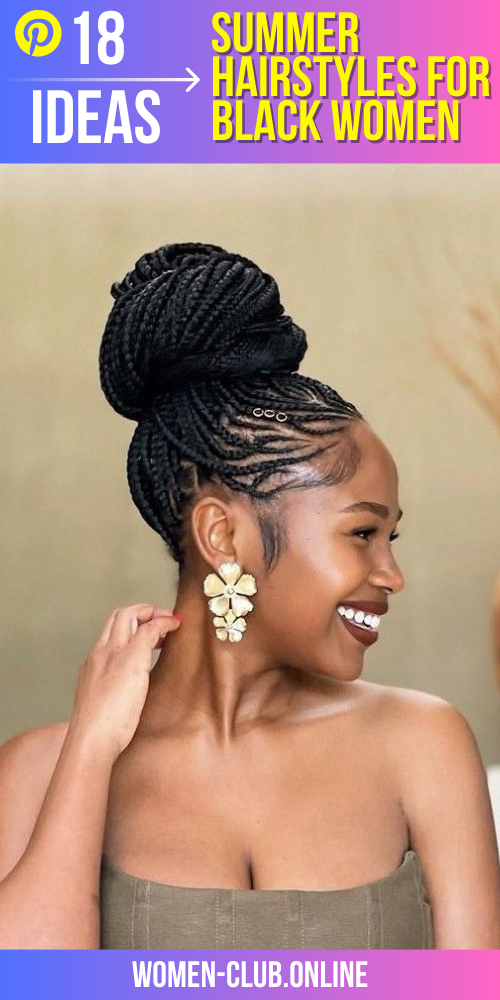 High Ponytail
The high ponytail is a go-to summer hairstyle that exudes confidence and style. It's easy to achieve and instantly elevates any look. You can add volume to the ponytail or incorporate braids for a unique twist.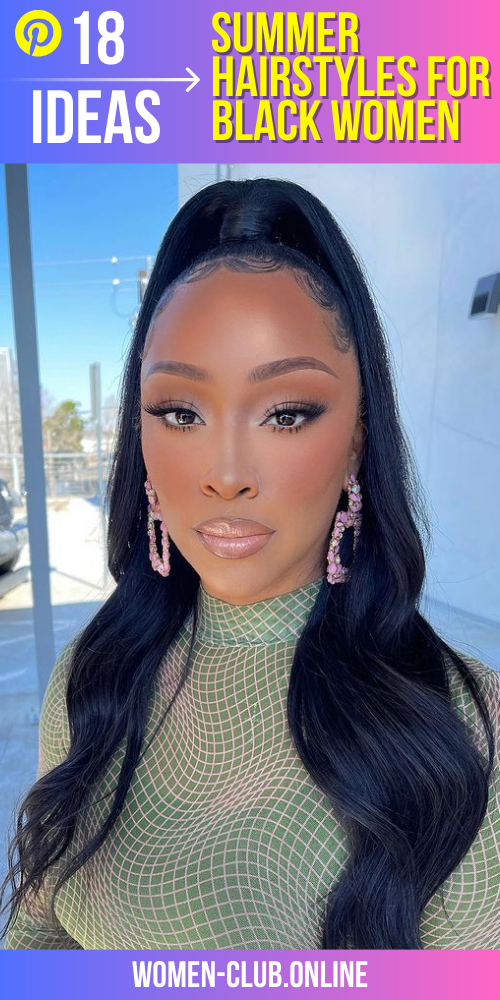 Curly Afro
Embrace your natural curls this summer with a stunning curly afro. This hairstyle celebrates your natural texture and adds a touch of volume and flair. You can enhance your afro with colorful accessories or let it shine on its own.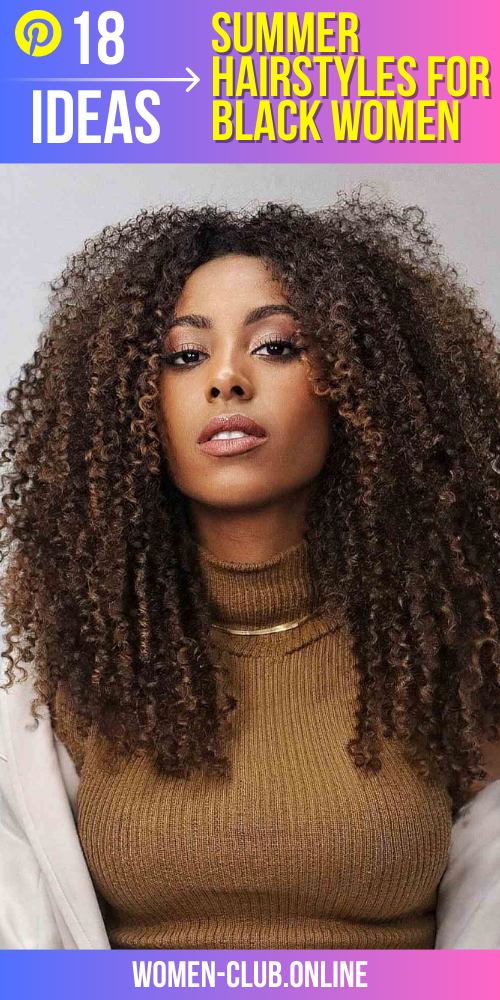 Protective Hairstyles
Protective hairstyles are a great way to give your hair a break from daily styling and manipulation. These styles not only protect your hair from damage but also allow for growth and versatility.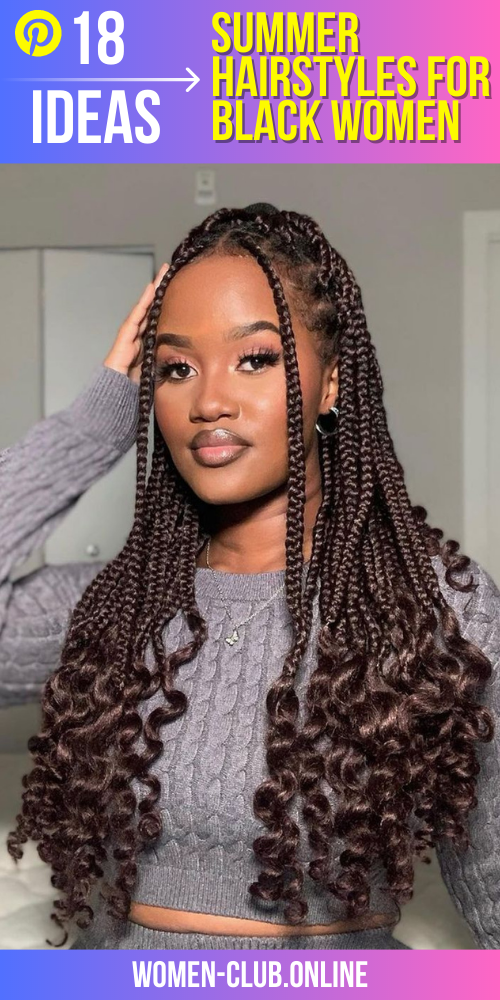 Box Braids
Box braids are a timeless and versatile protective style that never goes out of fashion. They involve sectioning your hair into small square or rectangular parts and braiding each section from the root to the tip. Box braids can be styled in various lengths, thicknesses, and even colors, allowing you to express your unique personality.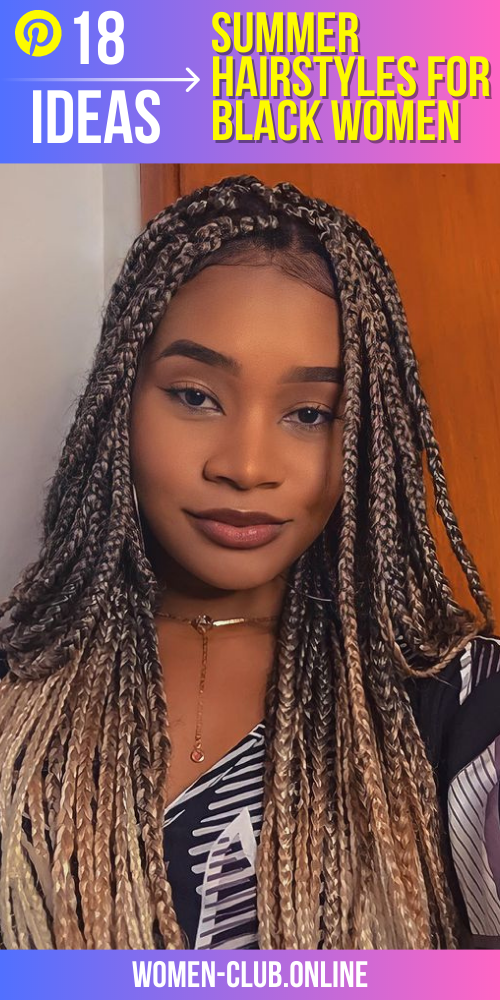 Senegalese Twists
Senegalese twists are another popular protective style that offers a chic and sophisticated look. These twists are created by twisting two strands of hair together from the root to the ends. They are known for their longevity and low maintenance, making them perfect for the hot summer months when you want to spend less time on styling.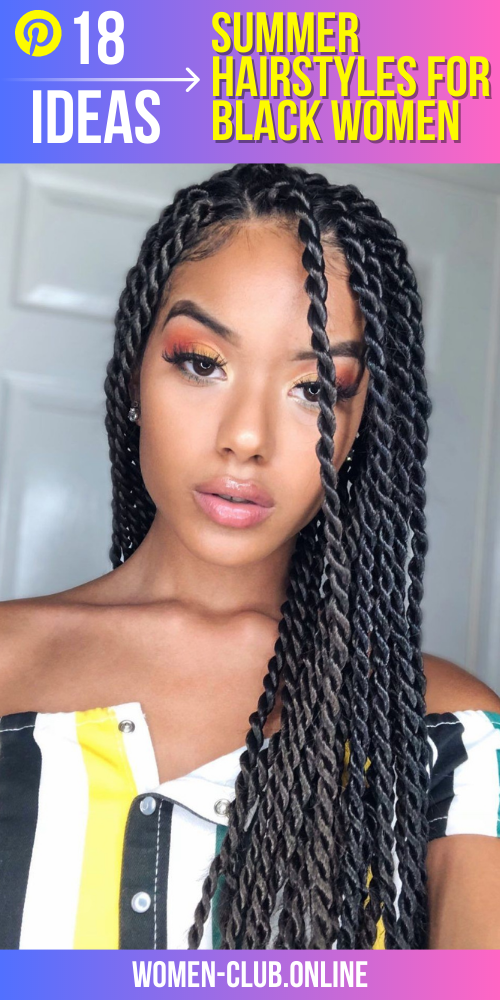 Ghana Braids
Ghana braids, also known as cornrows, are a traditional African hairstyle that has become a global sensation. They involve creating rows of tight braids close to the scalp, often in intricate patterns. Ghana braids are not only protective but also offer endless styling options, allowing you to get creative with various updos, ponytails, and even adding colorful accessories.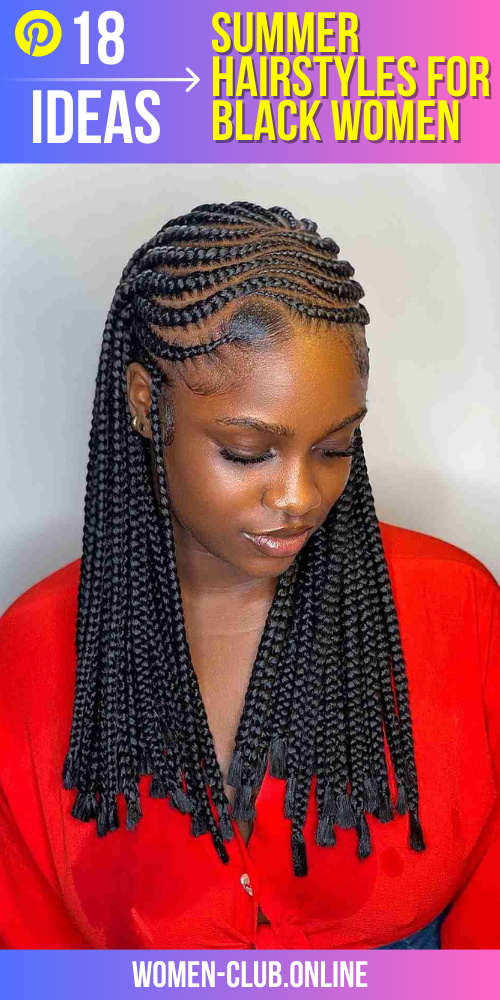 Natural Hairstyles
If you prefer to embrace your natural hair texture during the summer, there are plenty of stunning hairstyles that highlight your curls and coils. Let's explore some popular natural hairstyles for the summer: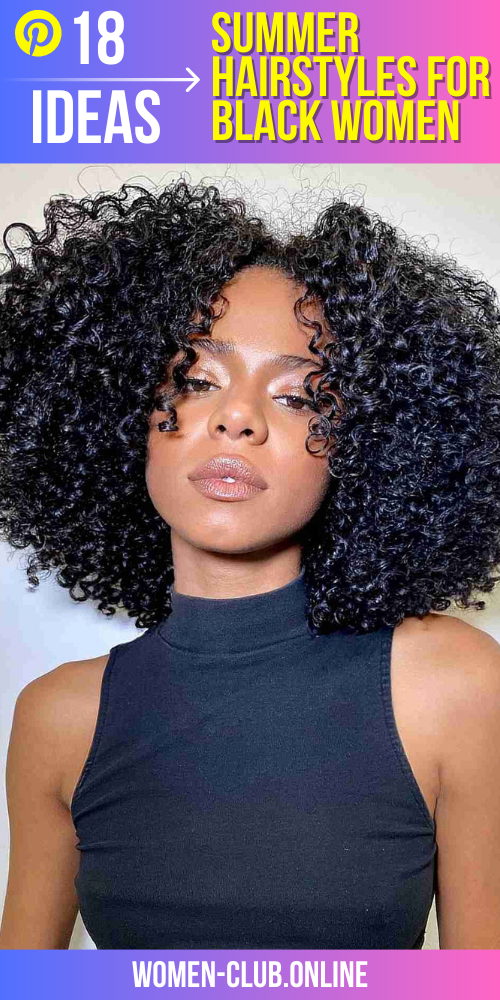 Twist-Out
A twist-out is a beautiful and versatile hairstyle that creates defined curls and adds volume to your natural hair. It involves twisting small sections of damp or moisturized hair and letting them dry before unraveling the twists. This results in gorgeous, bouncy curls that can last for several days, making it an ideal choice for the summer.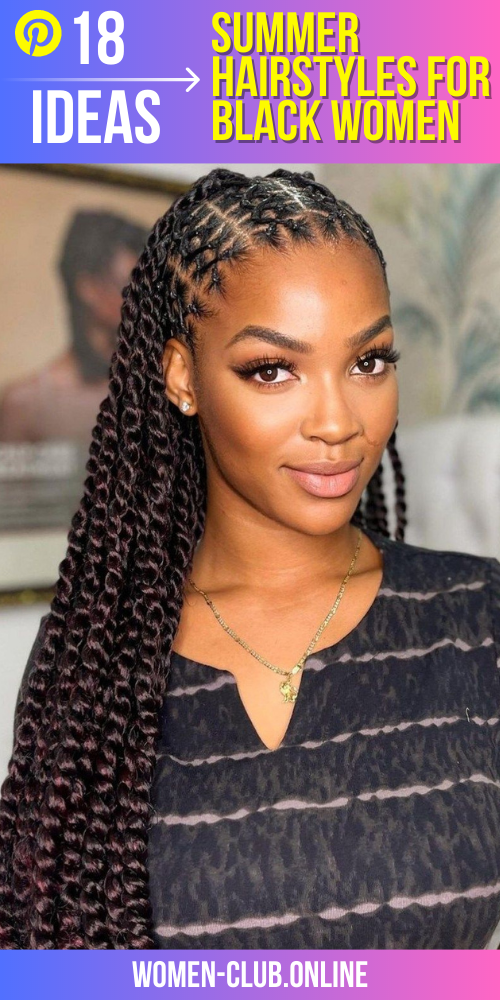 Bantu Knots
Bantu knots are a stylish and playful hairstyle that involves sectioning the hair and twisting each section into a small knot. They can be worn as individual knots or combined to create unique patterns and designs. Bantu knots not only keep your hair off your face but also create beautiful curls when unraveled.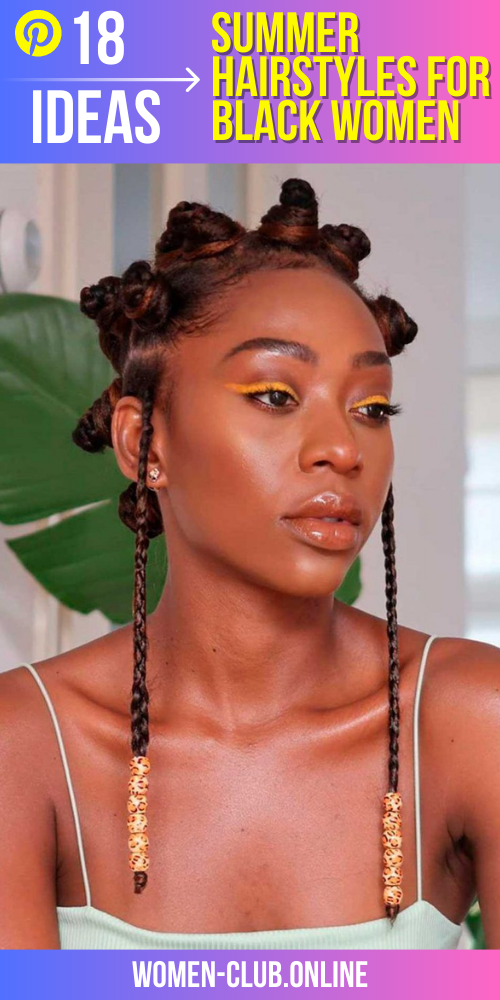 Frohawk
The frohawk is a bold and eye-catching hairstyle that combines the elements of a mohawk and a fro. It involves creating a row of raised curls or twists down the center of your head, while the sides are kept short or shaved. The frohawk is a great choice for those who want to make a statement and showcase their confidence and individuality.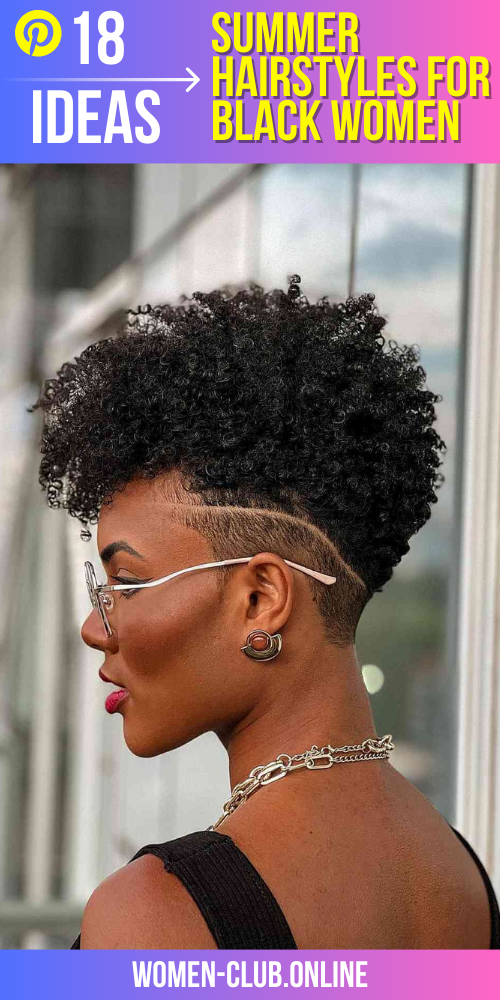 Wash and Go
For a quick and effortless summer hairstyle, the wash and go method is perfect. It involves washing your hair, applying a leave-in conditioner or styling product, and allowing your natural curls to air dry. This results in a carefree and natural look that embraces your hair's texture and movement.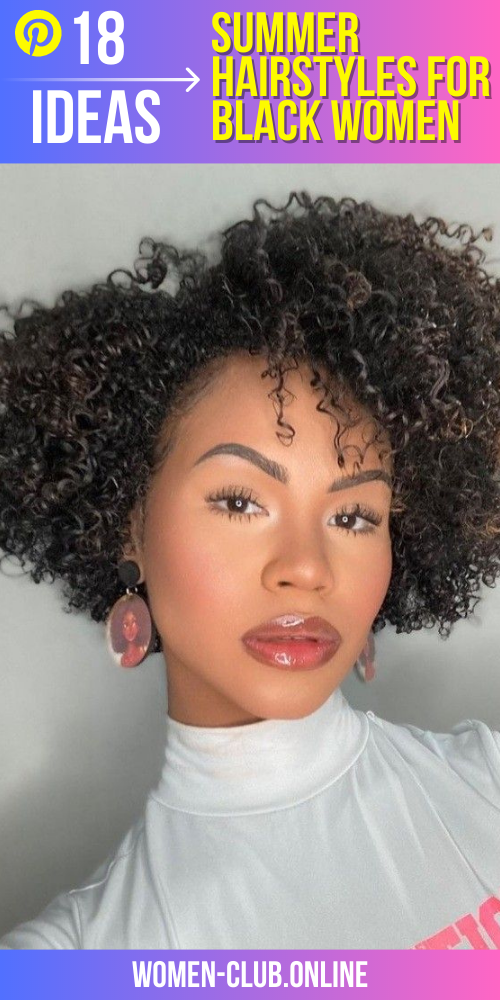 Statement Accessories
To elevate your summer hairstyles and add a touch of glamour, statement accessories are the way to go. They not only enhance your overall look but also provide protection and versatility. Here are some popular accessories to consider: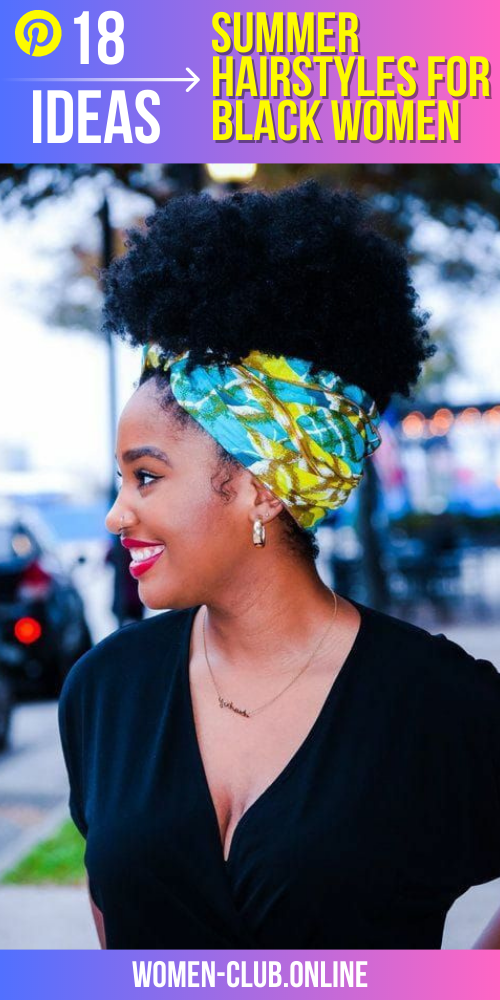 Headwraps
Headwraps are a stylish and practical accessory that can transform any hairstyle. They come in various colors, patterns, and fabrics, allowing you to express your personal style. Headwraps not only protect your hair from the sun and heat but also add a pop of color and elegance to your summer outfits.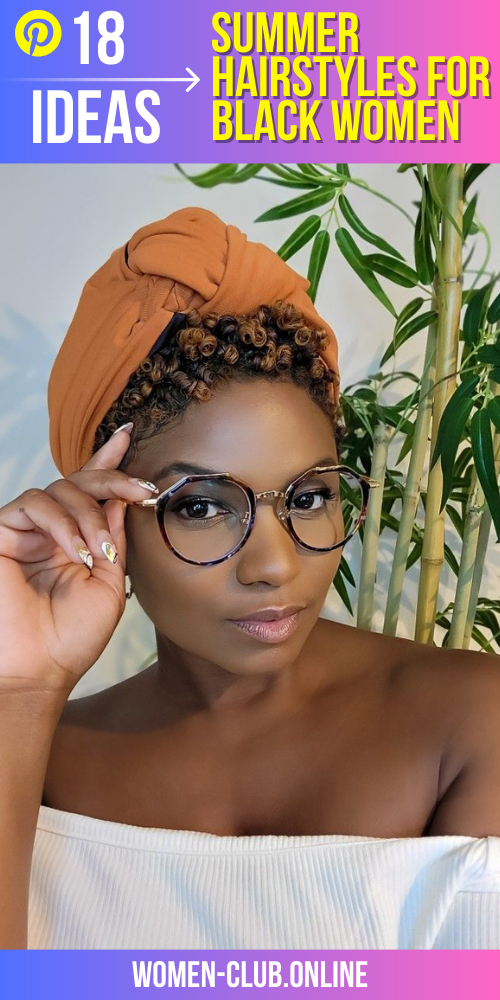 Hair Jewelry
Hair jewelry, such as hair cuffs, beads, and charms, can instantly elevate your hairstyles and make them more eye-catching. They can be incorporated into braids, twists, or even added to loose curls for a touch of sparkle and glamour. Hair jewelry is a fun and creative way to personalize your hairstyles and make a unique fashion statement.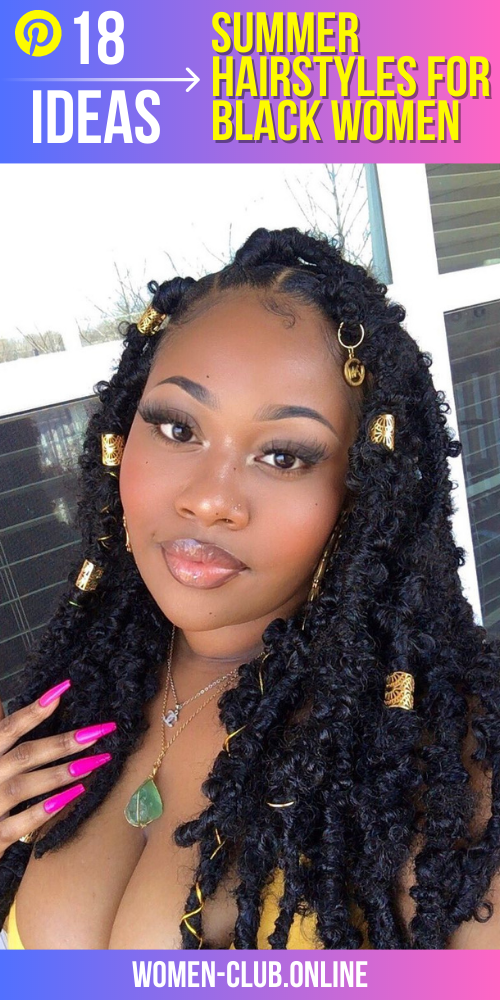 Hair Clips
Hair clips are a simple yet effective way to accessorize your summer hairstyles. From decorative bobby pins to colorful barrettes, there are endless options to choose from. Hair clips can be used to pin back sections of hair, create intricate patterns, or simply add a touch of flair to your look.