Hairstyles
Cute and Easy Ponytail Hairstyles Summer 2023 for Black Women with Medium Length or Short Hair!
Summer is the perfect season to experiment with different hairstyles that not only keep you cool but also look stylish. One such versatile and timeless hairstyle is the ponytail. Ponytails offer a myriad of options to suit various occasions and personal preferences. In this article, we will explore some exciting summer ponytail hairstyles ideas that will keep you looking fabulous and fresh throughout the season.
Benefits of Ponytail Hairstyles
Ponytail hairstyles come with numerous benefits, especially during the summer. Firstly, they are incredibly convenient and easy to achieve. With just a few simple steps, you can create a stunning hairstyle that will last all day. Additionally, ponytails keep your hair off your face and neck, providing relief from the heat. They are also suitable for any hair length, making them accessible to people with short, medium, and long hair. Furthermore, ponytails are highly versatile, allowing you to create different looks based on your mood and outfit. Whether you're going for a casual beach day or attending a formal event, ponytail hairstyles can be adapted to suit any occasion.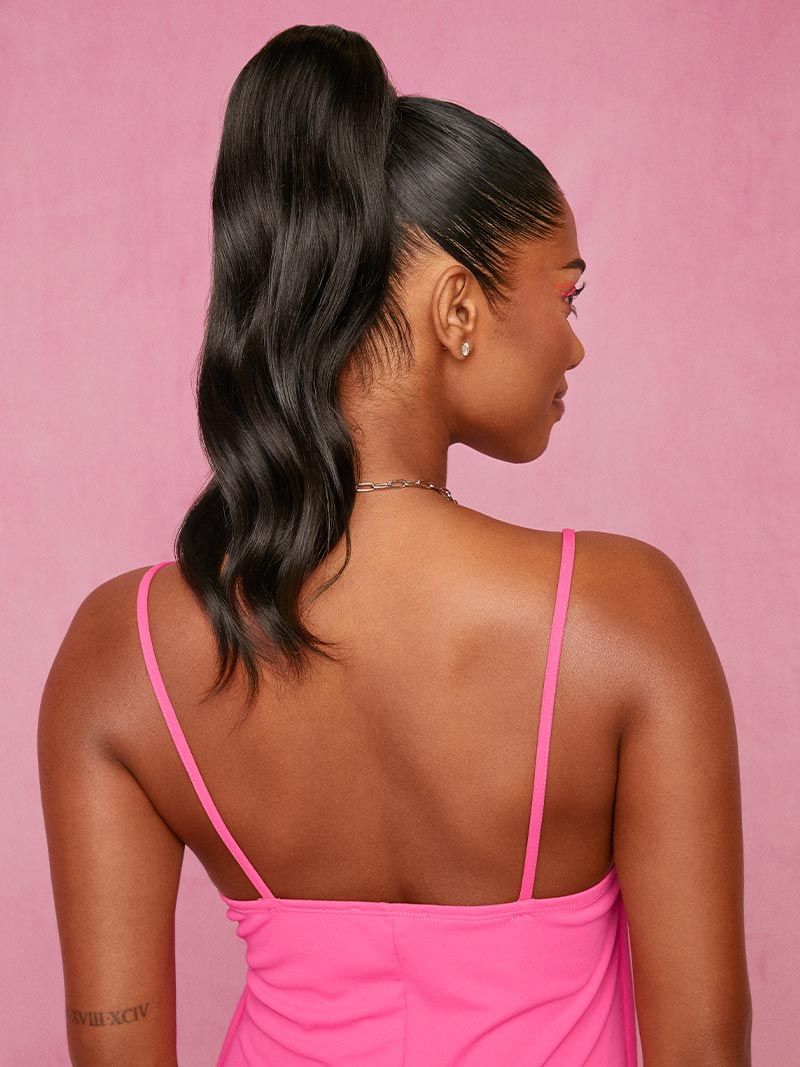 Types of Ponytail Hairstyles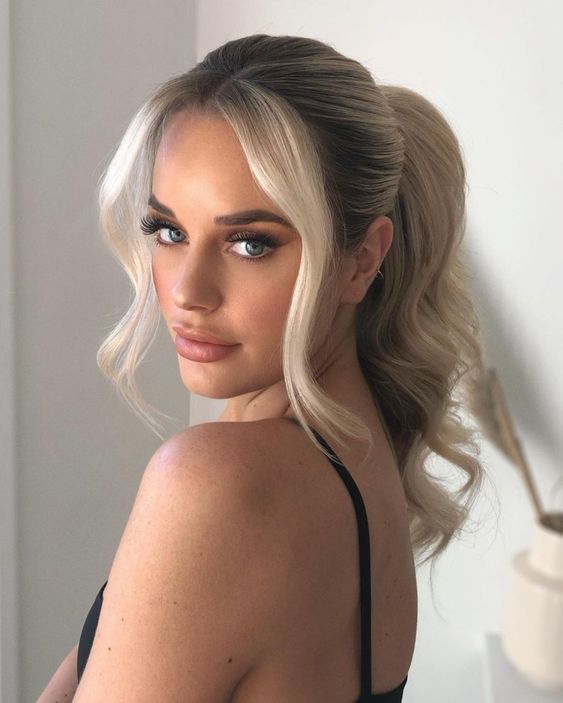 Classic Ponytail
The classic ponytail is a timeless choice that never goes out of style. It involves gathering your hair at the crown or nape of the neck and securing it with an elastic band. The classic ponytail can be worn high for a sleek and sophisticated look, low for a more relaxed vibe, or to the side for added flair. It is a go-to hairstyle that works well for both formal and casual occasions.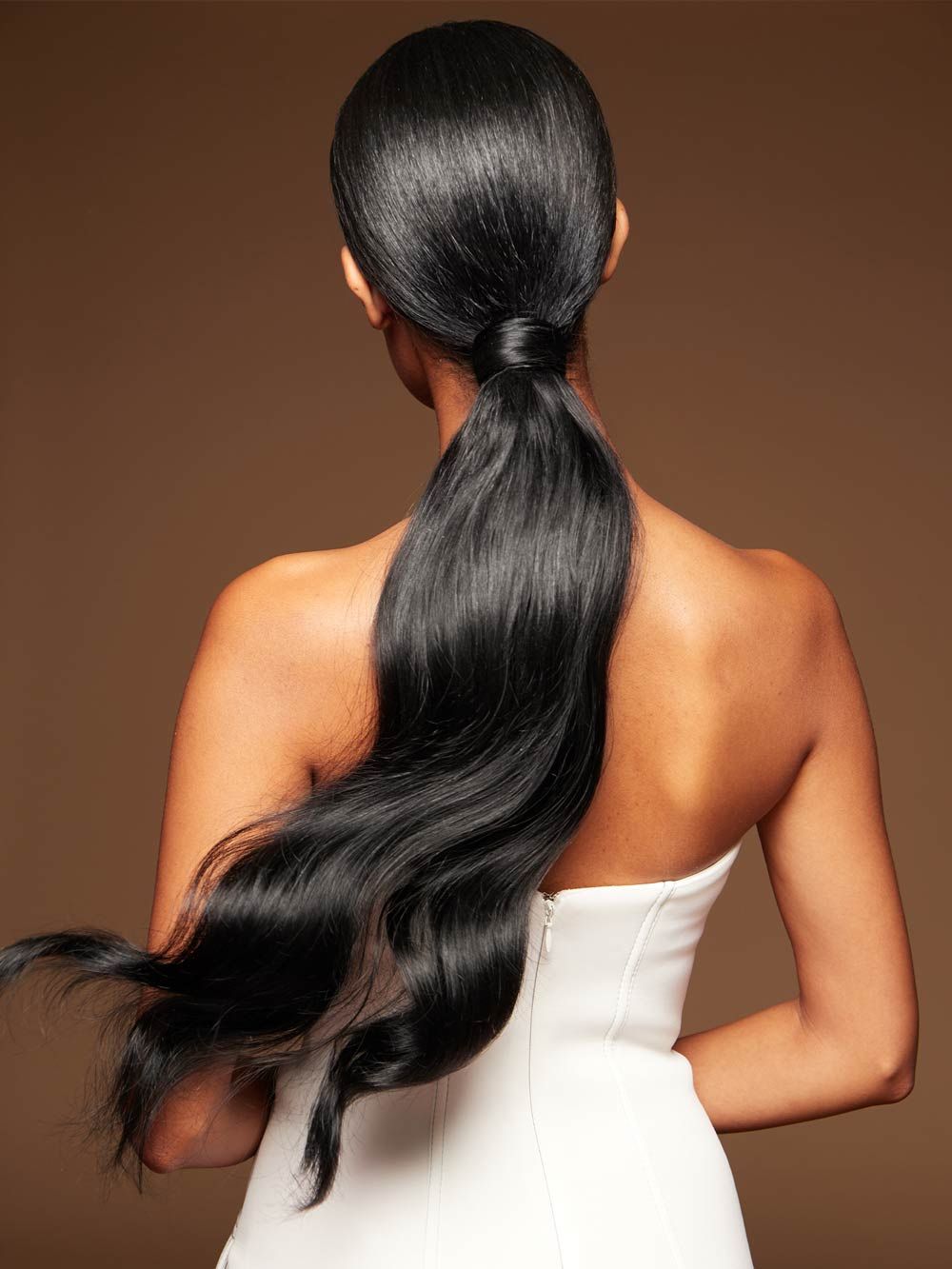 Messy Ponytail
If you prefer an effortlessly chic and carefree hairstyle, the messy ponytail is perfect for you. This style exudes a relaxed and tousled appearance, making it ideal for summer days. To achieve a messy ponytail, start by creating a loose ponytail and gently tug at sections of hair to create volume and texture. Allow a few strands to frame your face for a soft and romantic touch.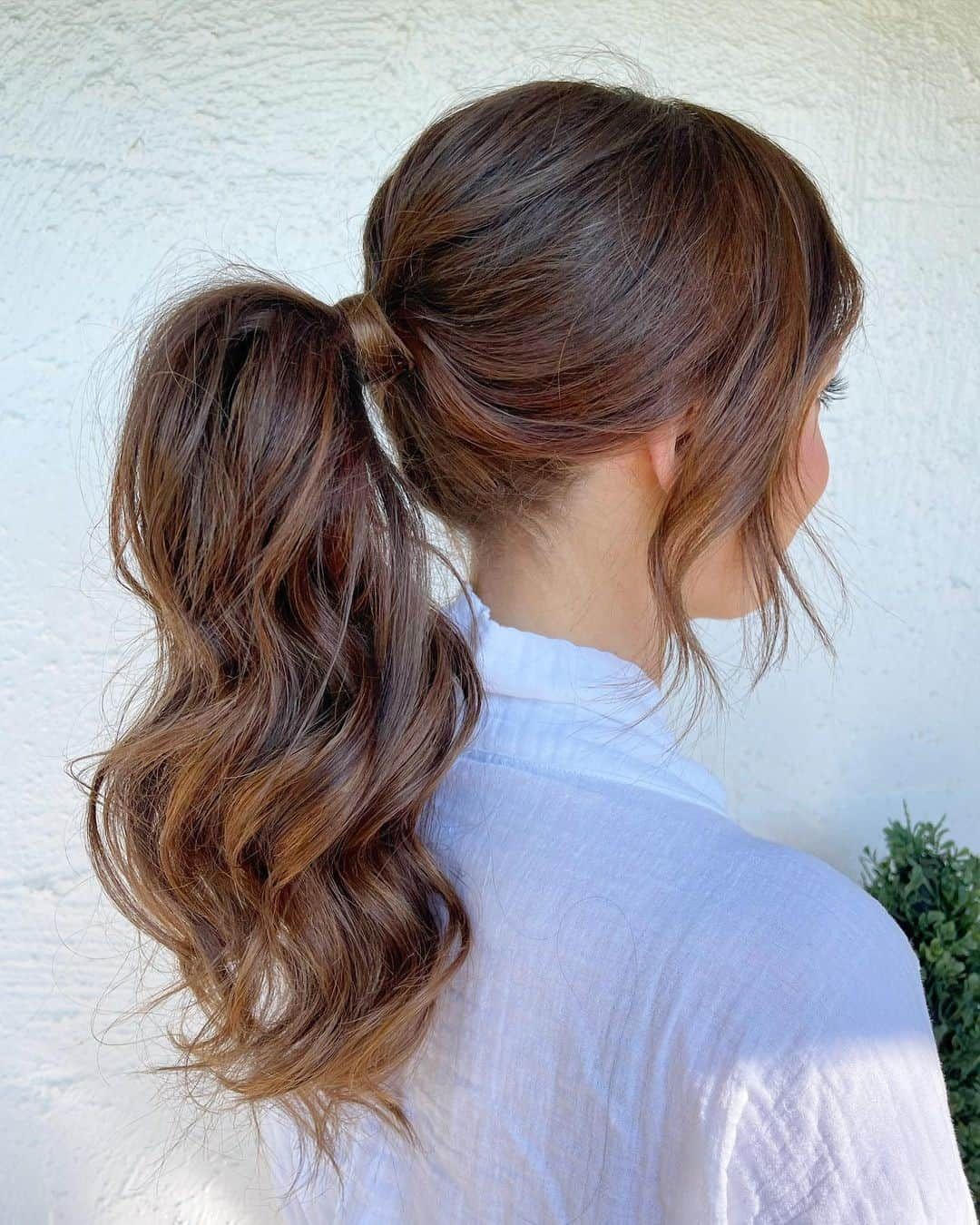 Bubble Ponytail
For a fun and playful twist on the traditional ponytail, consider the bubble ponytail. This style involves creating sections or "bubbles" along the length of the ponytail using small hair ties. To achieve the bubble effect, secure a hair tie a few inches apart from each other down the length of the ponytail. This creates a stylish and eye-catching hairstyle that is sure to turn heads.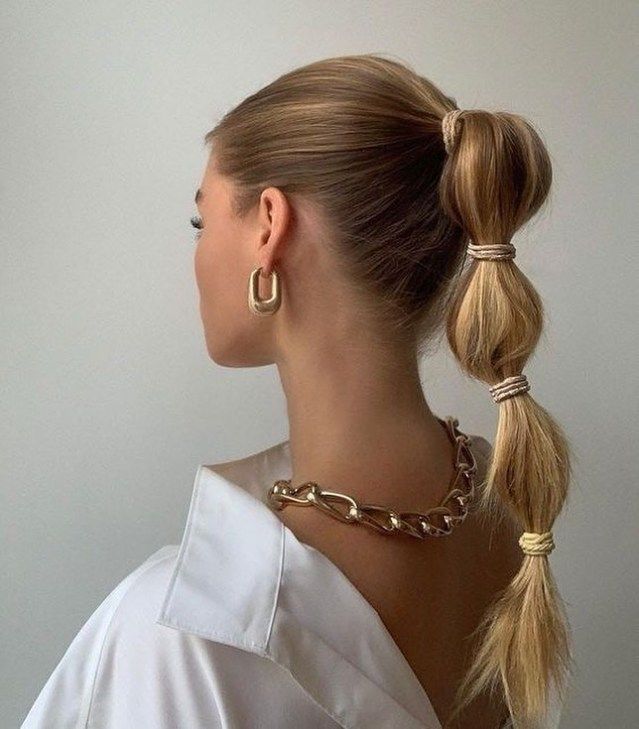 Braided Ponytail
Combining the elegance of braids with the simplicity of a ponytail, the braided ponytail offers a sophisticated and polished look. There are various braided ponytail styles to choose from, such as the classic French braid, Dutch braid, or fishtail braid. These intricate braids can be incorporated into the ponytail itself or used as accents around the base of the ponytail, adding a touch of charm and sophistication.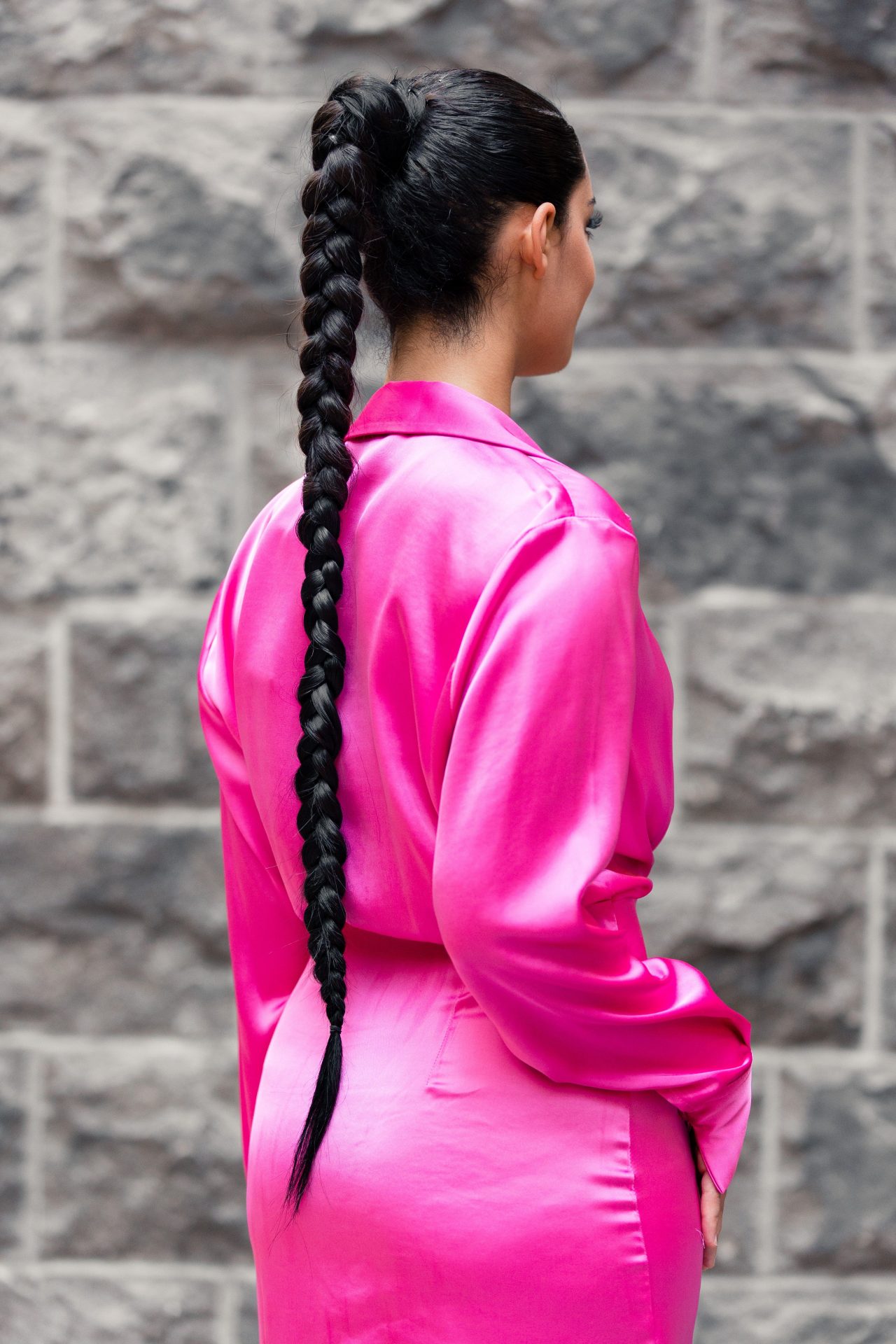 High Ponytail with Accessories
Elevate your high ponytail by adding stylish accessories. Ribbons, scarves, and hairpins can be used to enhance the overall look and create a personalized touch. Choose accessories that complement your outfit and add a pop of color or texture to your hairstyle. Simply wrap the accessory around the base of the ponytail or tie it around the elastic band for a chic and fashionable look.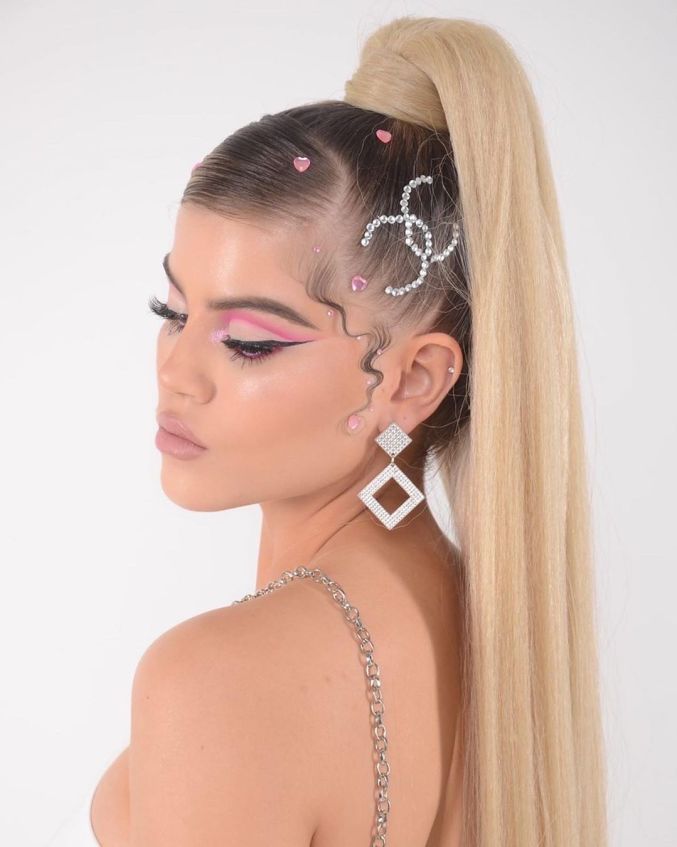 Low Ponytail with a Twist
For a unique and modern take on the traditional low ponytail, try incorporating a twist. Instead of a simple straight ponytail, twist sections of hair and secure them at the nape of the neck. This adds a touch of elegance and sophistication to your hairstyle. You can also experiment with different variations, such as a twisted side ponytail or a twisted braid, to create a truly distinctive look.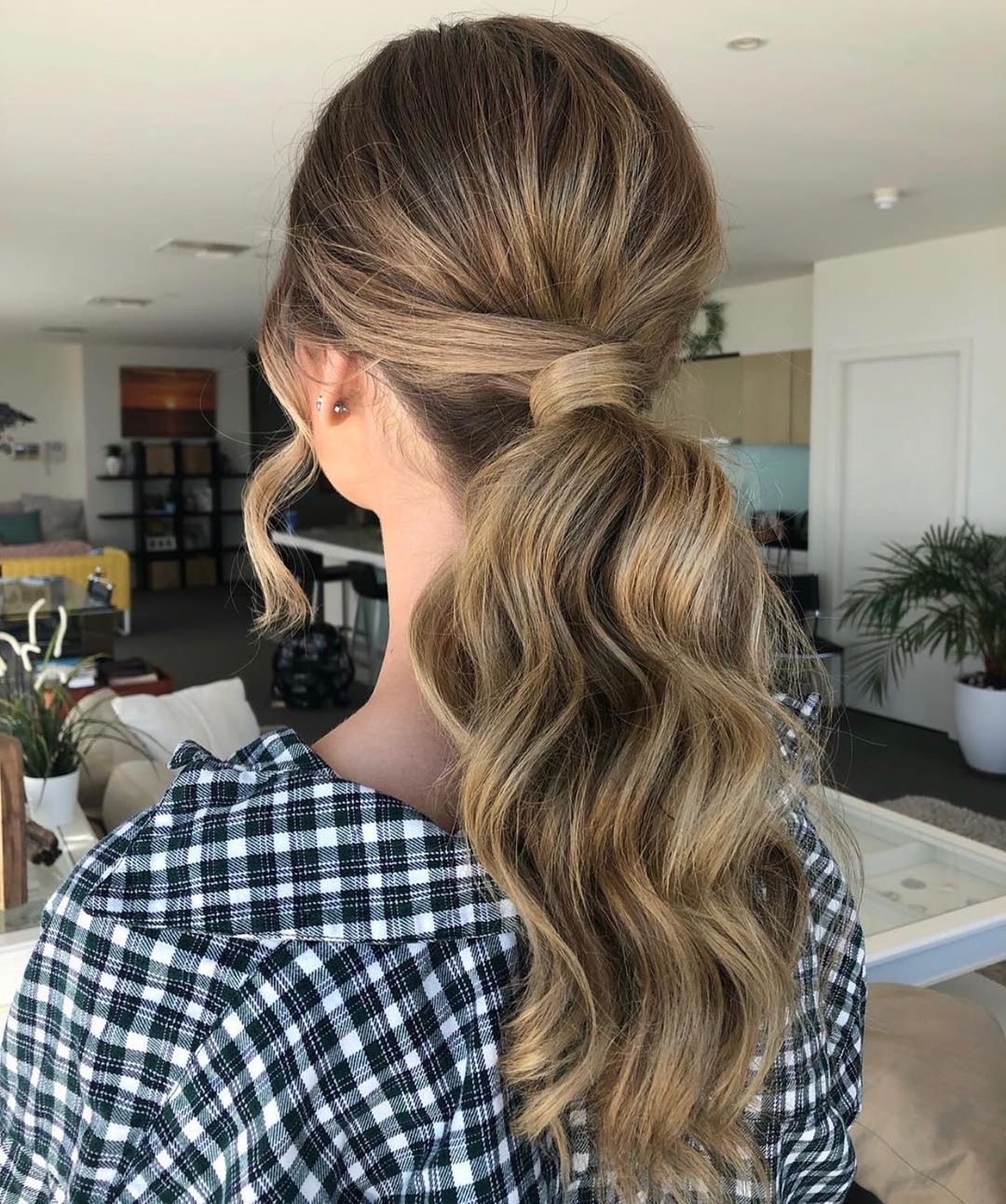 How to Achieve the Perfect Ponytail
Creating a perfect ponytail requires a few simple steps. Start by brushing your hair to remove any tangles or knots. Then, decide on the desired height or position of your ponytail. For a high ponytail, gather your hair at the crown of your head. For a low ponytail, gather it at the nape of your neck. Secure the ponytail with an elastic band, making sure it is tight enough to hold the hair in place but not too tight to cause discomfort. For a polished look, take a small section of hair from the ponytail and wrap it around the elastic band to hide it. Secure the wrapped section with a bobby pin underneath the ponytail.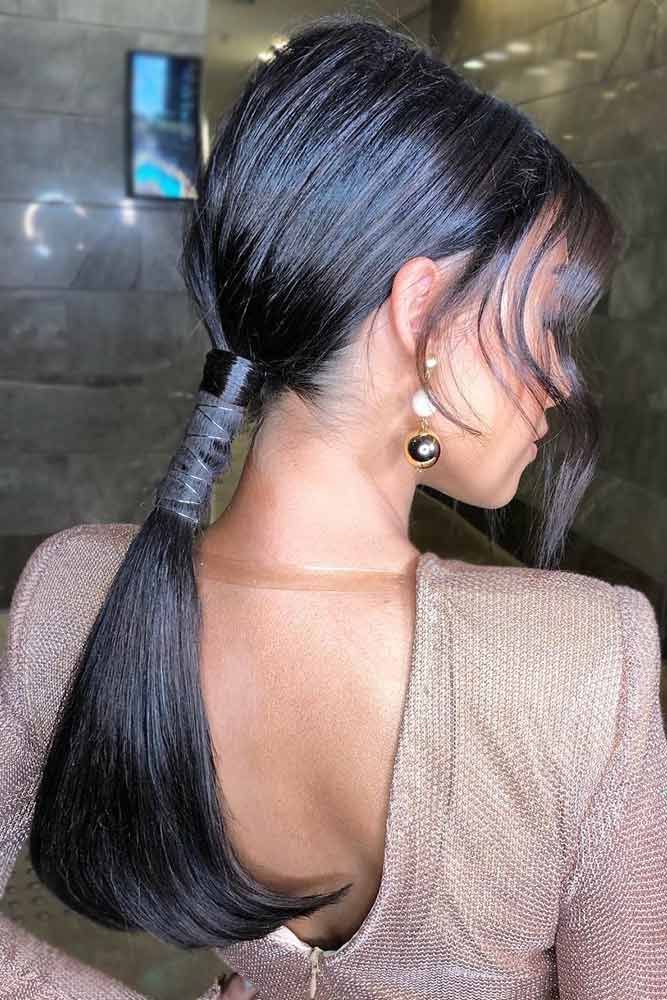 Styling Tips and Tricks
To enhance your summer ponytail hairstyles, here are some useful tips and tricks: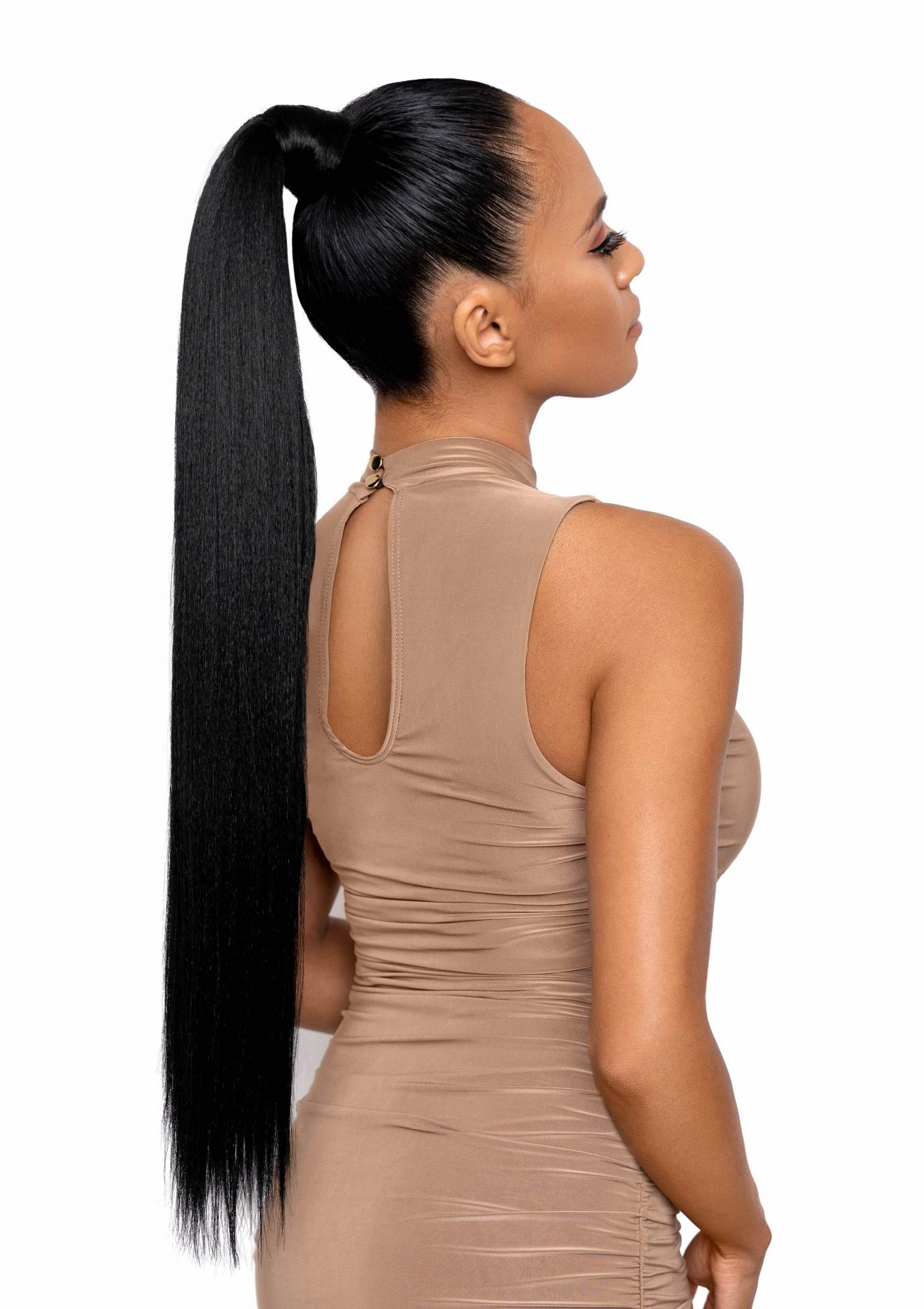 Adding Volume: To create a fuller and more voluminous ponytail, gently tease the hair at the crown before gathering it into a ponytail. This will give your hairstyle a boost of height and dimension.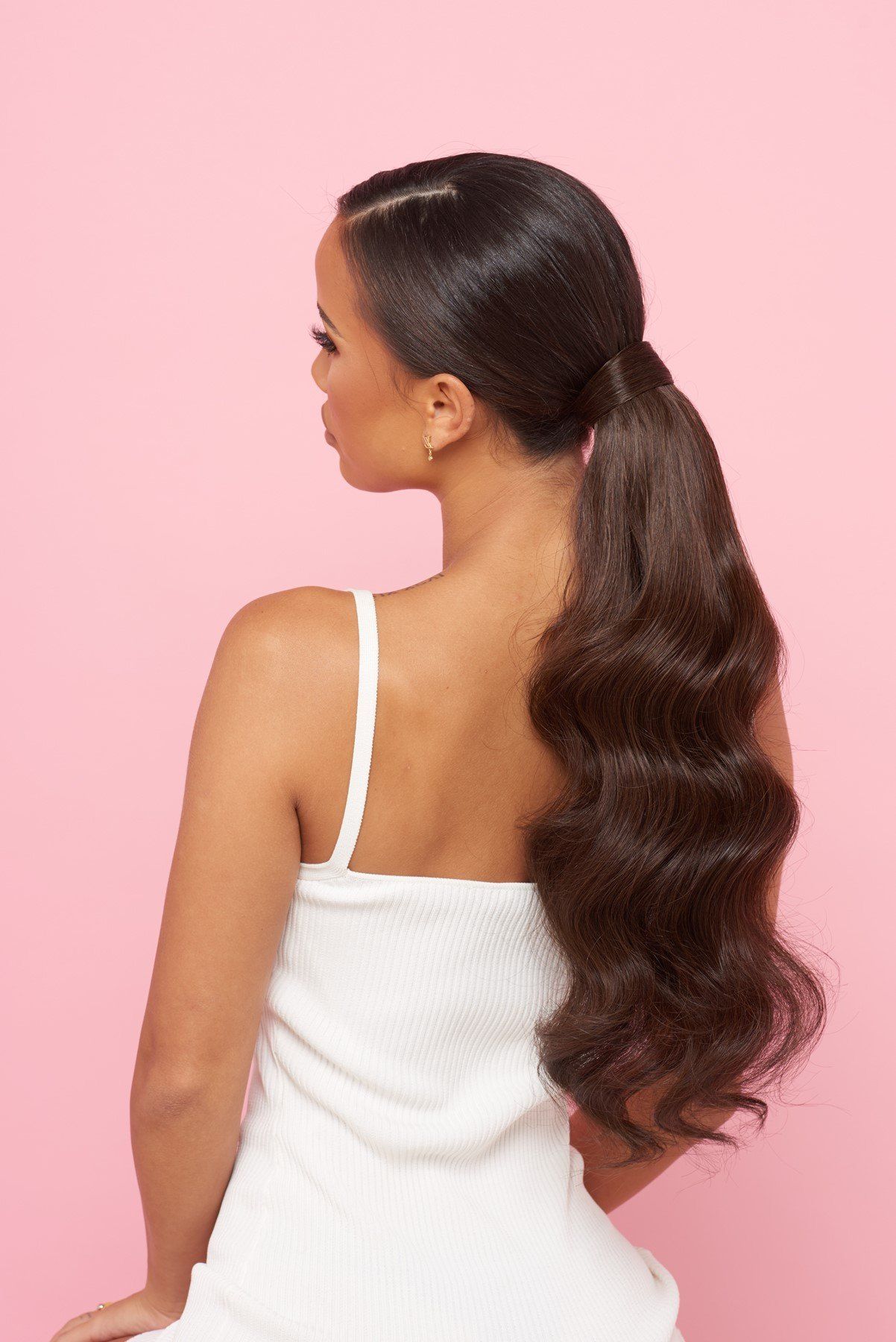 Texturizing: If you have fine or slippery hair that tends to slip out of the ponytail, use texturizing products such as dry shampoo or texturizing spray. This will add grip and hold to your hair, making it easier to create and maintain your ponytail throughout the day.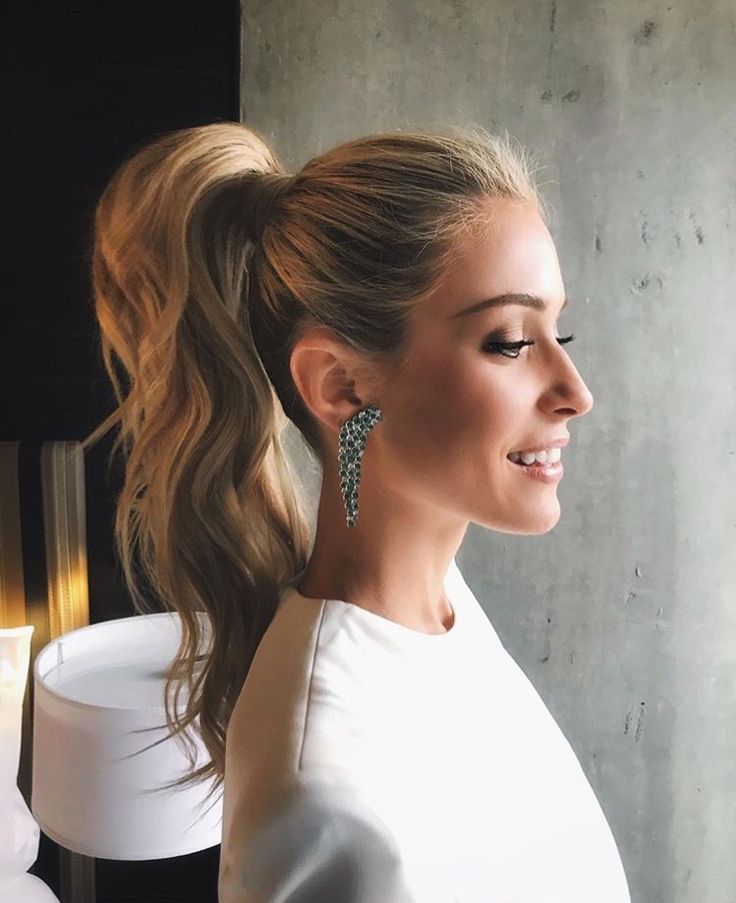 Secure Flyaways: To keep flyaways and baby hairs at bay, apply a small amount of hairspray or a lightweight styling gel along the hairline. Use a soft-bristle brush or a toothbrush to smooth them down and create a polished look.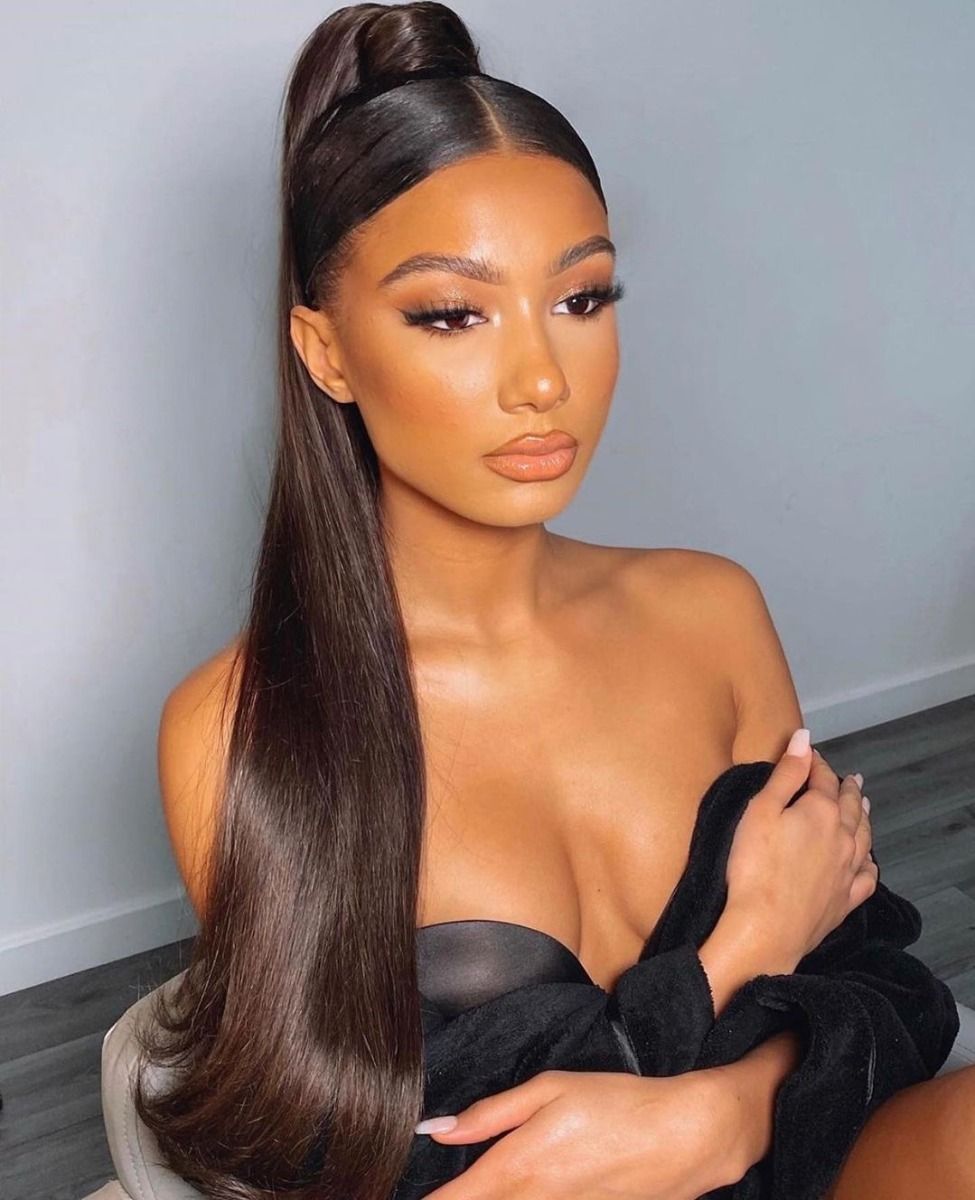 Play with Accessories: Accessories can take your ponytail to the next level. Experiment with decorative hairpins, headbands, or colorful scrunchies that match your outfit and personal style. These accessories can add an element of fun and flair to your ponytail.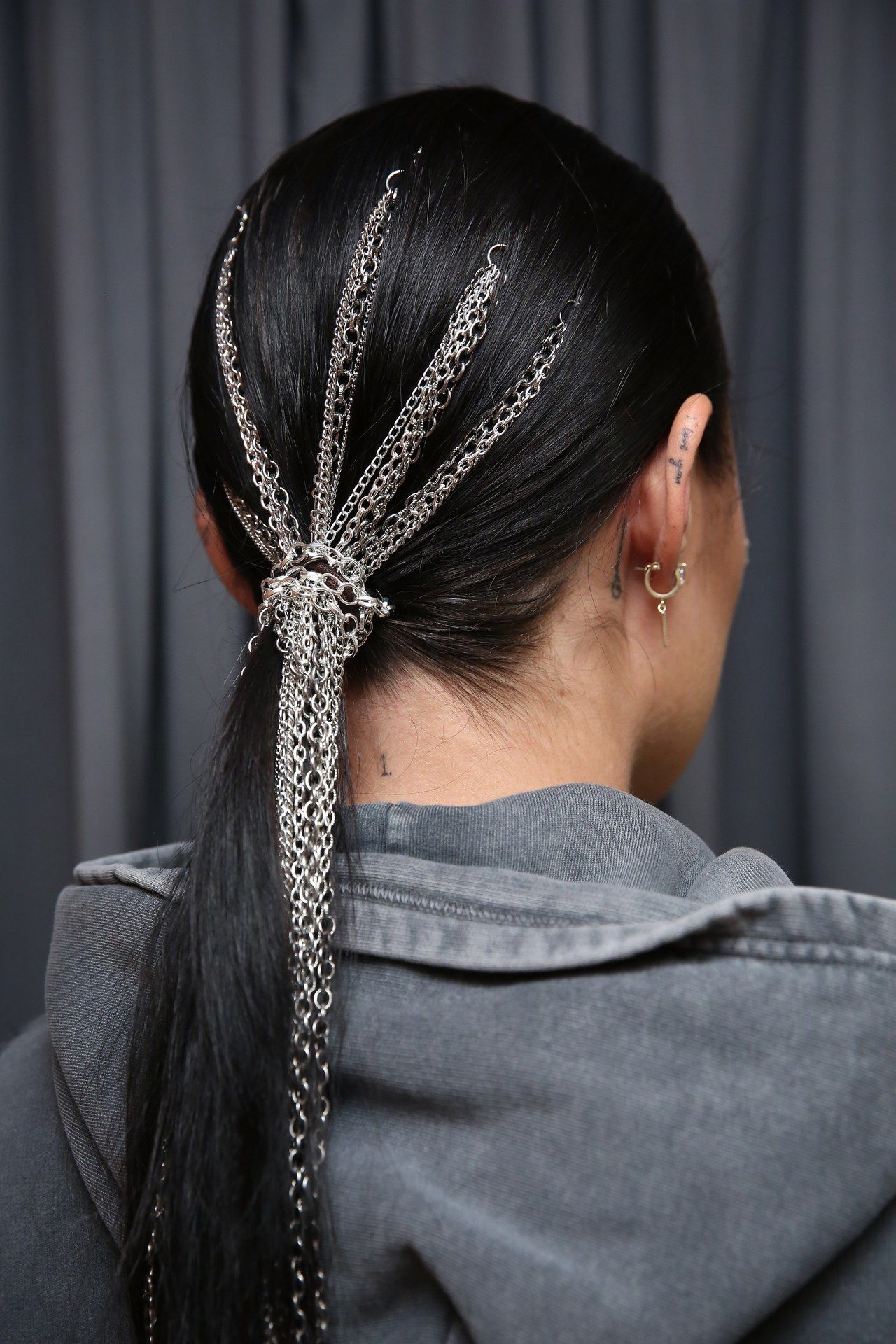 Half-Up, Half-Down: For a more relaxed and bohemian look, try a half-up, half-down ponytail. Simply gather the top section of your hair and secure it into a ponytail while leaving the rest of your hair loose. This style offers a balance between an updo and flowing locks.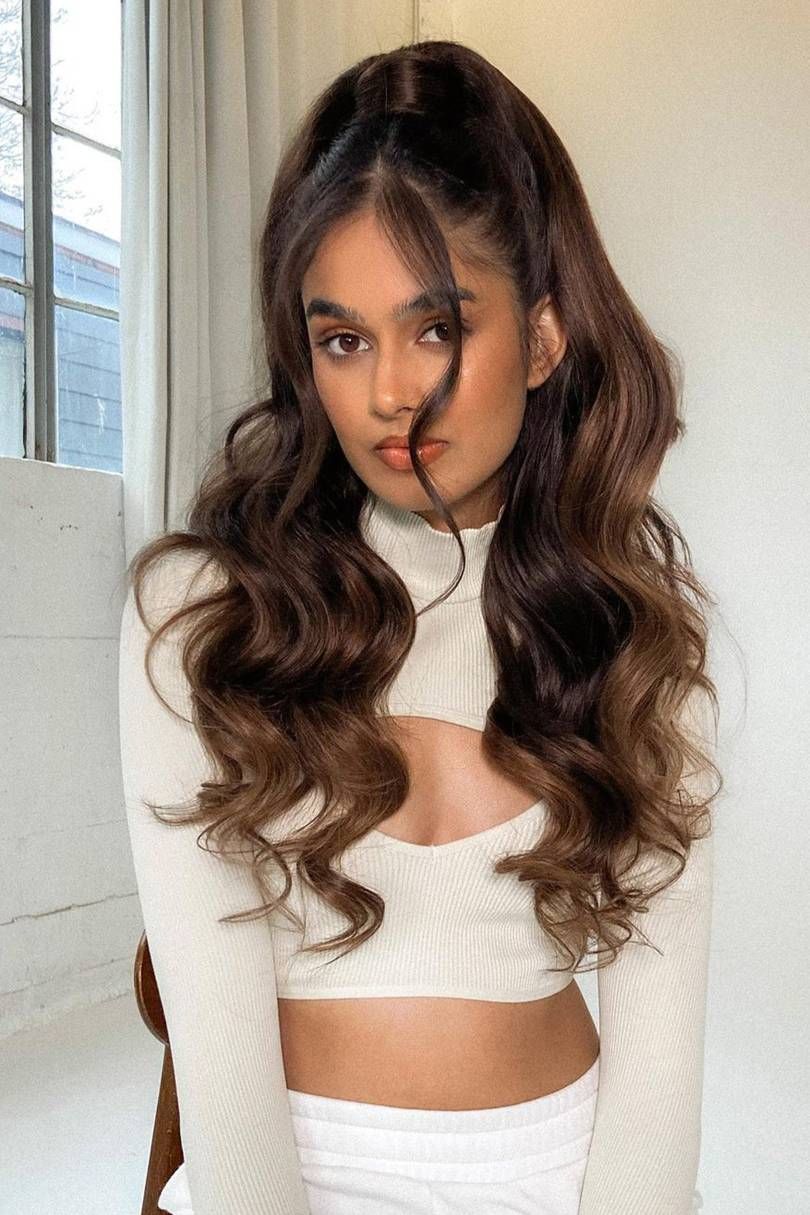 Add Curls or Waves: If you want to add more texture and movement to your ponytail, consider curling or waving your hair before creating the ponytail. This will give your hairstyle a beachy and effortless vibe, perfect for summer outings.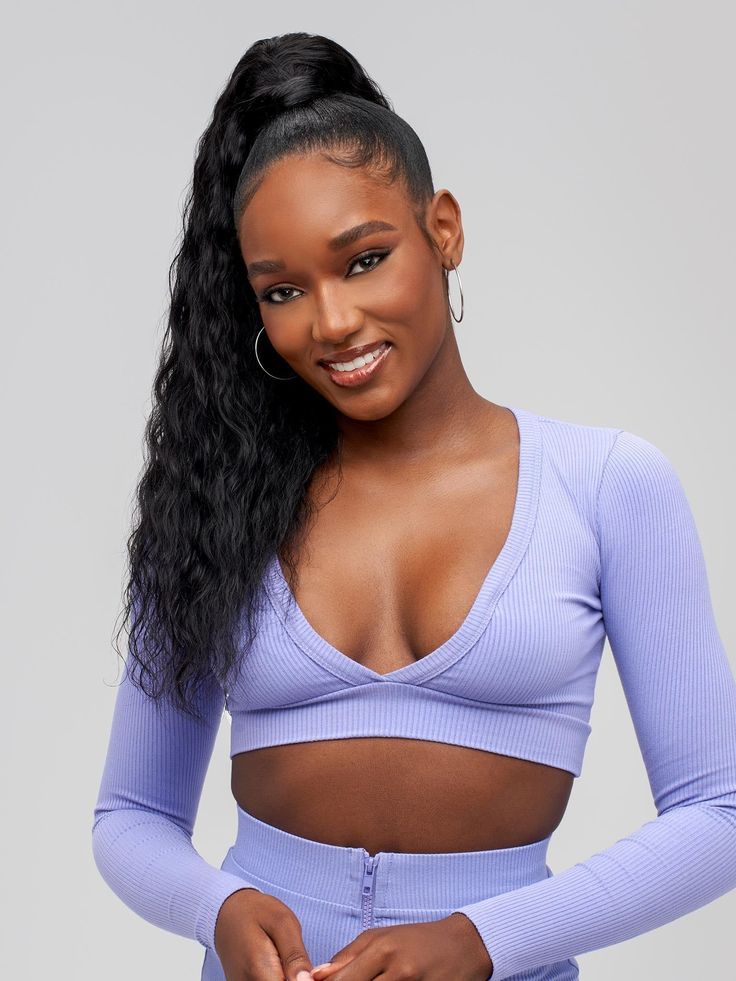 Remember, don't be afraid to get creative and experiment with different variations of ponytail hairstyles. Find the style that suits your personality and complements your features best.
Maintenance and Care
To keep your summer ponytail hairstyles looking fresh and vibrant, follow these maintenance and care tips: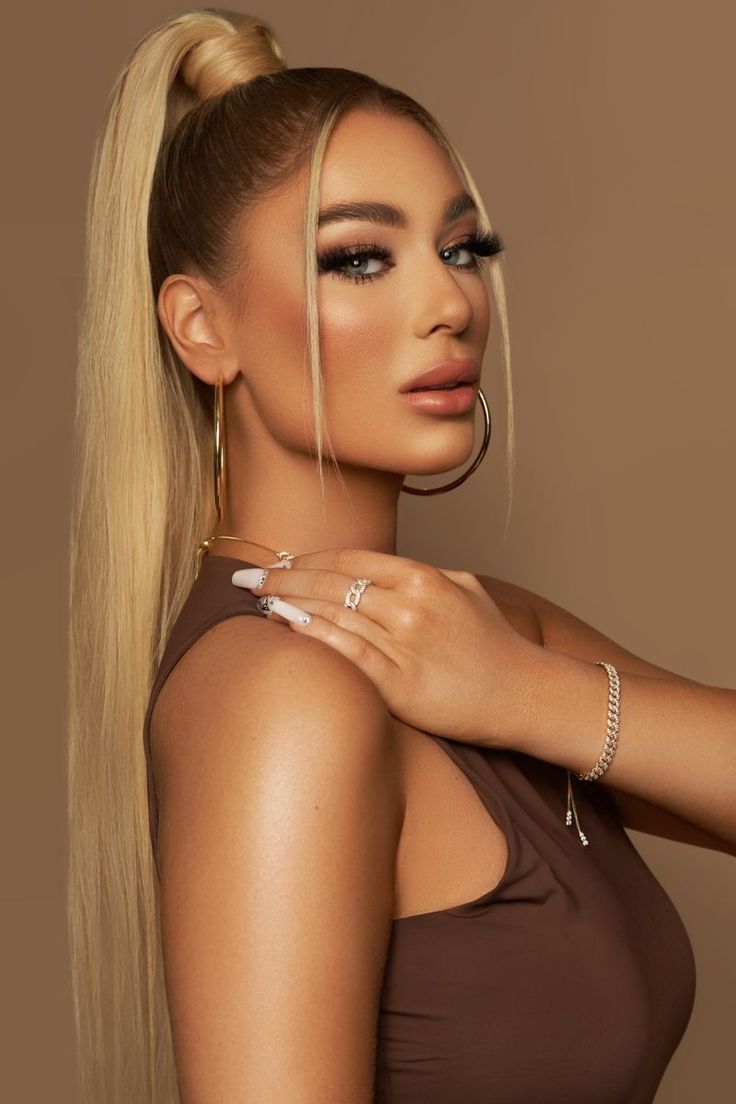 Protect from Sun Damage: Apply a leave-in conditioner or a UV protectant spray to shield your hair from the sun's harmful rays. Sun exposure can cause dryness, color fading, and damage to your locks.
Hydration is Key: Keep your hair hydrated by using a moisturizing conditioner and deep conditioning treatments regularly. Summer heat can dehydrate your hair, so replenishing moisture is essential for maintaining its health and shine.
Avoid Excessive Heat Styling: Minimize the use of heat styling tools like flat irons and curling wands, as they can cause damage and breakage, especially when combined with the heat of the summer sun. Embrace natural texture and opt for heat-free styling methods whenever possible.
Protect from Chlorine and Saltwater: Before swimming in a pool or the ocean, wet your hair with clean water and apply a leave-in conditioner. This creates a protective barrier, preventing chlorine or saltwater from stripping away moisture and causing damage.
Regular Trimming: Schedule regular trims to remove split ends and keep your hair healthy. This will also help your ponytail hairstyles look neater and more polished.
By following these maintenance and care tips, you can ensure that your summer ponytail hairstyles remain beautiful and healthy throughout the season.
Save Pin