Hairstyles
Summer 2023 Hair Trends: Short Curly Hairstyles for Women, From Beach Waves to Brunette Highlights
Are you looking to revamp your hairstyle this summer? Short curly hairstyles are a fantastic choice to beat the heat and stay trendy. With their low maintenance and versatile nature, short curly hairstyles can elevate your style while keeping you comfortable during the hot summer months. In this article, we'll explore the benefits of short curly hairstyles and provide you with some amazing ideas to inspire your next look. Let's dive in!
Benefits of Short Curly Hairstyles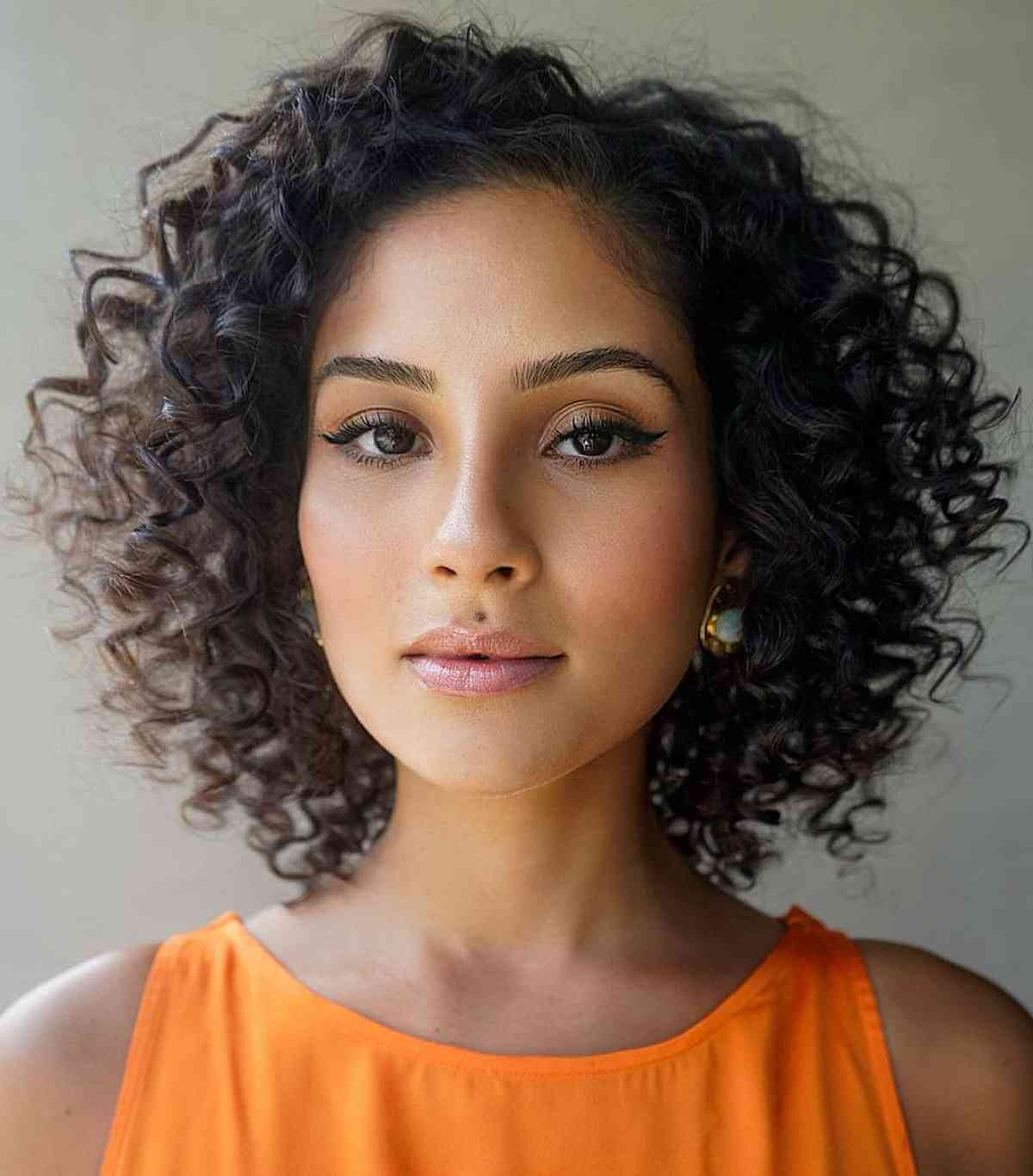 1. Low Maintenance
One of the biggest advantages of short curly hairstyles is their low maintenance nature. Unlike long hair, short curls require less time and effort to style. They naturally possess a lively and vibrant texture, which adds an extra dimension to your overall appearance. With a few simple styling techniques, you can achieve a stunning look without spending hours in front of the mirror.
2. Versatility
Short curly hairstyles offer a wide range of styling options, making them incredibly versatile. Whether you prefer a polished and sophisticated look or a more carefree and casual vibe, there's a perfect short curly hairstyle for every occasion. From bouncy curls to tousled waves, you can experiment with various textures and shapes to express your unique personality.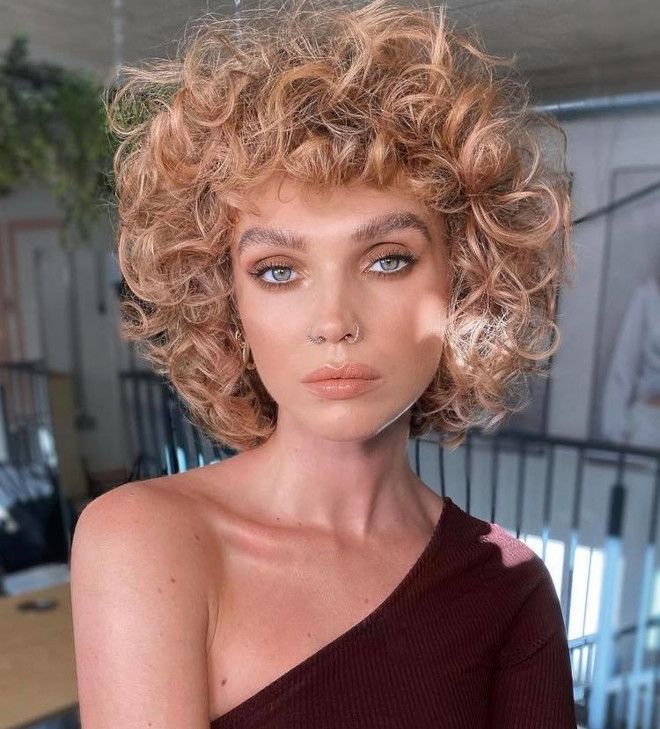 3. Stylish and Trendy
Short curly hairstyles have gained immense popularity in recent years, becoming a symbol of style and trendiness. Many celebrities and fashion icons have embraced their natural curls, inspiring others to do the same. With the right cut and styling techniques, short curly hair can make a bold fashion statement while exuding confidence and charm.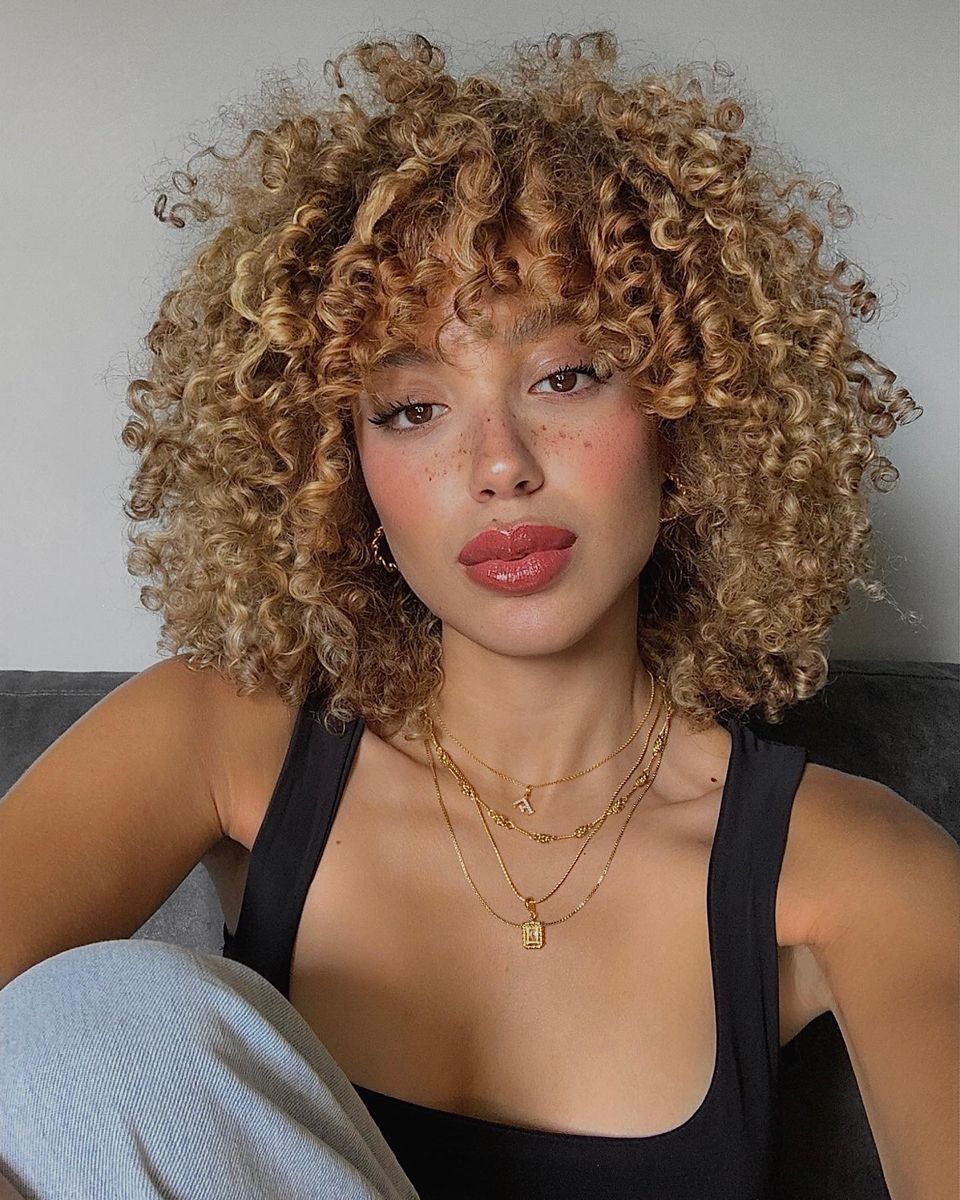 Best Summer Short Curly Hairstyle Ideas
Now that you're aware of the benefits, let's explore some of the best summer short curly hairstyle ideas to help you find your perfect match: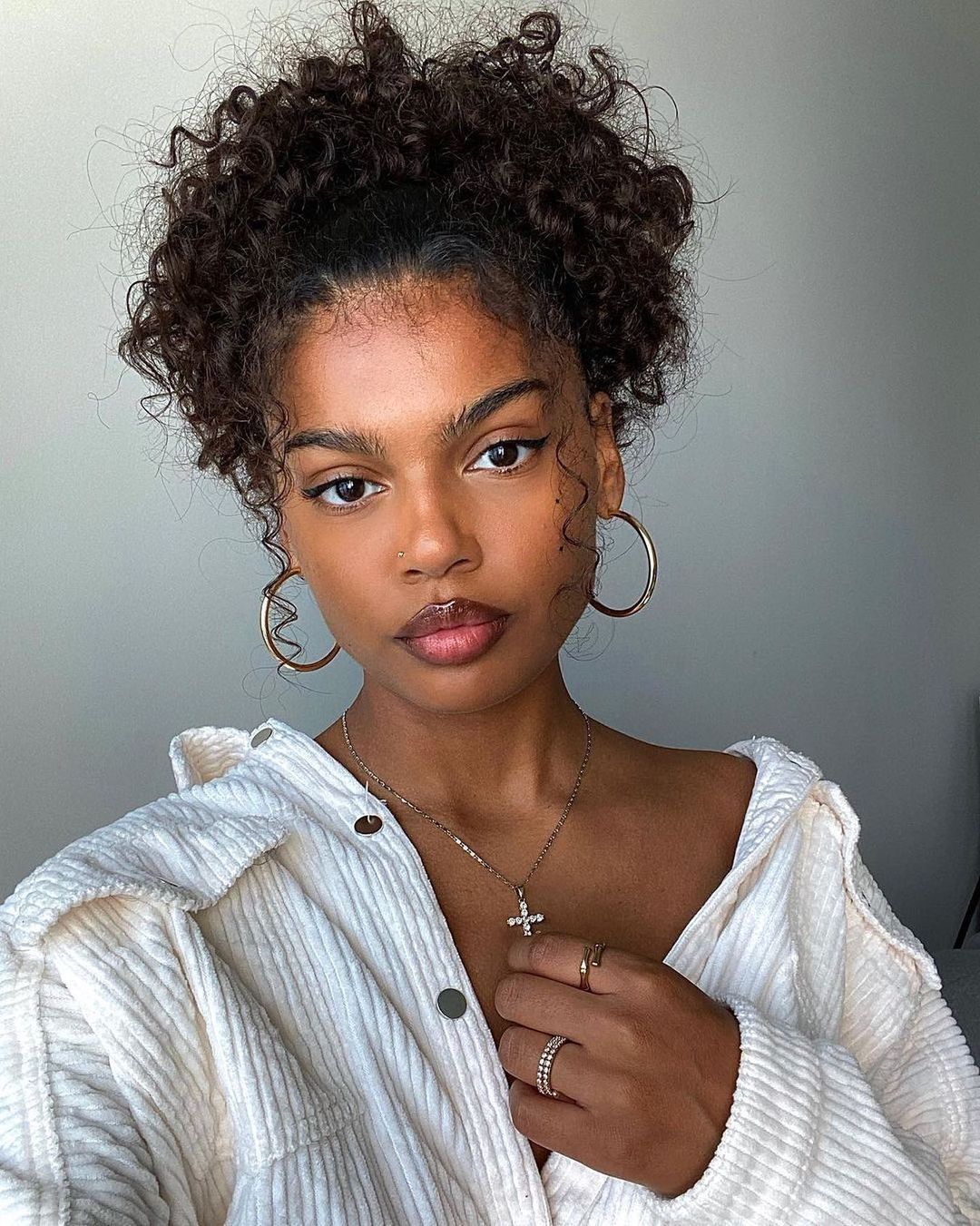 1. Bob with Curly Bangs
A bob haircut with curly bangs is a chic and playful option for the summer. The combination of the short length and curly texture adds a youthful and vibrant touch to your overall look. This hairstyle frames your face beautifully, highlighting your features and allowing your curls to bounce freely.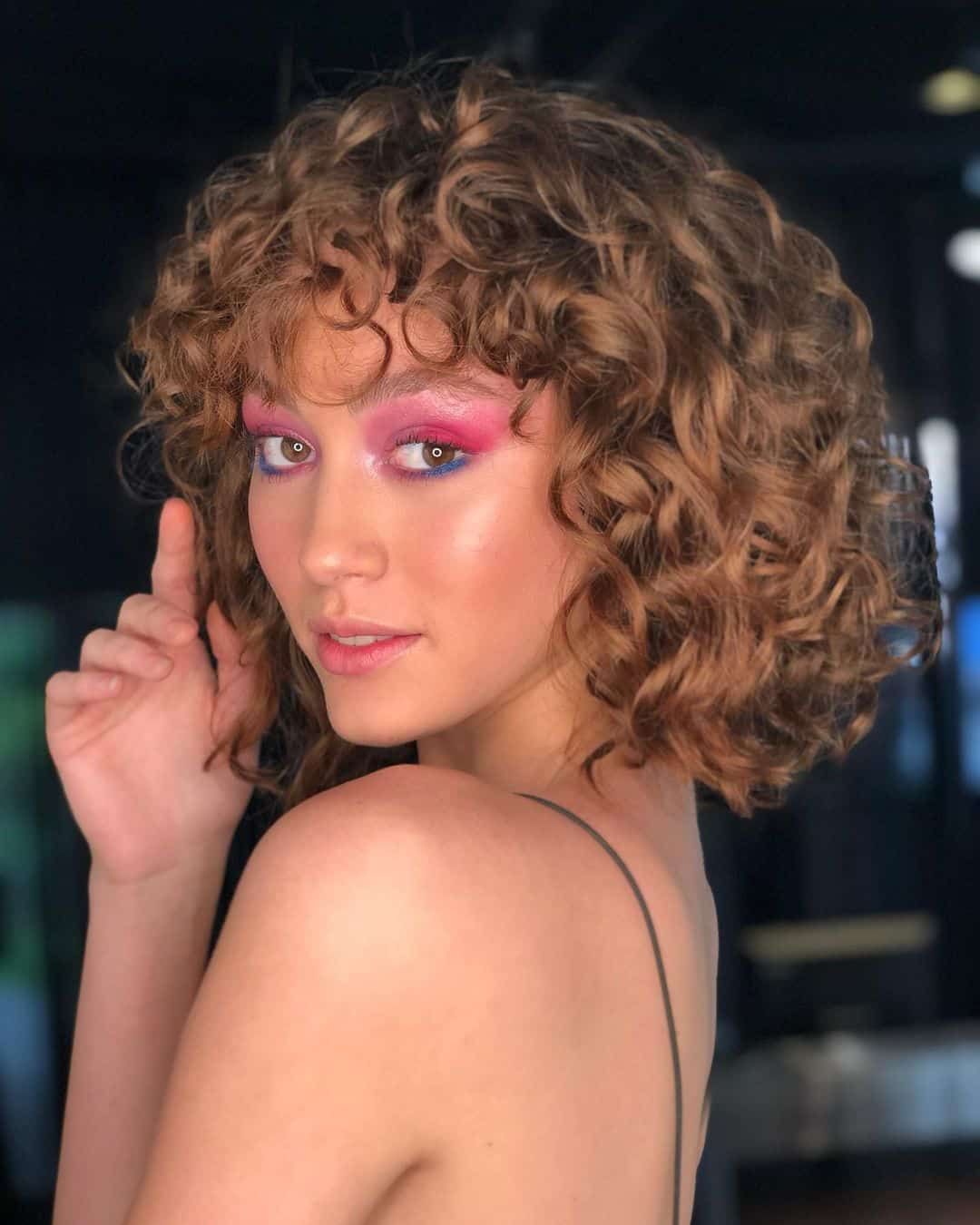 2. Pixie Cut with Loose Curls
For those who dare to go even shorter, a pixie cut with loose curls is a daring and stylish choice. This edgy yet feminine hairstyle is perfect for the summer heat. The short length combined with loose curls creates a textured and voluminous look that is both modern and chic. It's a statement-making style that exudes confidence and showcases your adventurous spirit.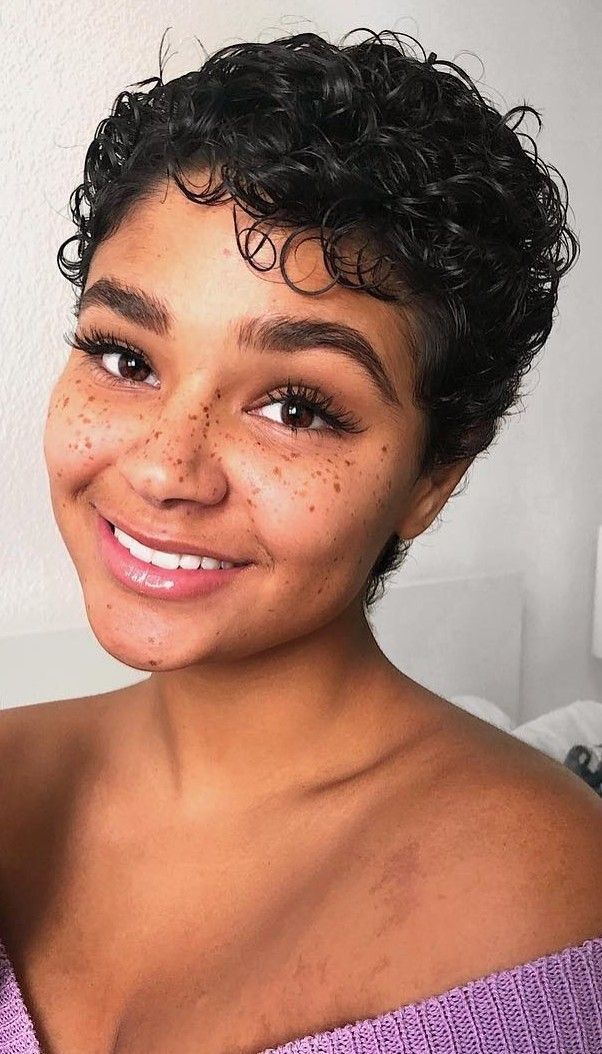 3. Curly Lob
The curly lob, or long bob, is a versatile and trendy option for those who want a bit more length while still keeping their curls manageable. This shoulder-length hairstyle allows you to enjoy the best of both worlds—short hair convenience with a touch of elegance. The curly lob can be styled in various ways, from tousled beachy waves to defined spiral curls, giving you the flexibility to switch up your look effortlessly.
4. Half-Up Curly Ponytail
If you're looking for a cute and easy hairstyle that keeps your curls off your face during the hot summer days, the half-up curly ponytail is a fantastic choice. Simply gather the top section of your hair into a ponytail while leaving the rest of your curls loose. This playful and flirty style adds a touch of femininity to your overall appearance while keeping you cool and comfortable.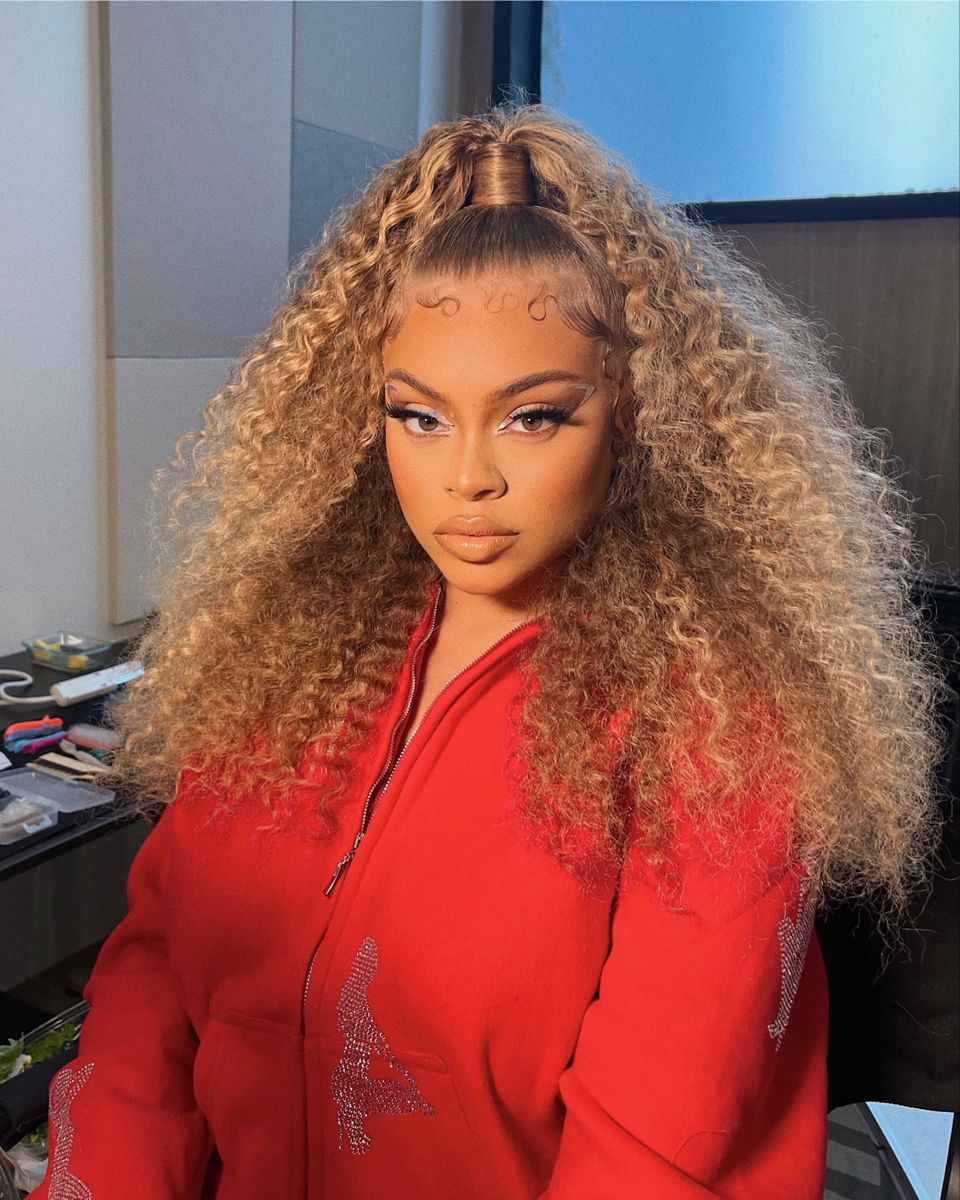 5. Curly Bob
The classic curly bob is a timeless hairstyle that never goes out of fashion. With its short and bouncy curls, it offers a youthful and vibrant look that is perfect for the summer season. The curly bob frames your face beautifully, accentuating your features and adding a touch of sophistication to your style. It's a versatile option that can be dressed up or down, depending on the occasion.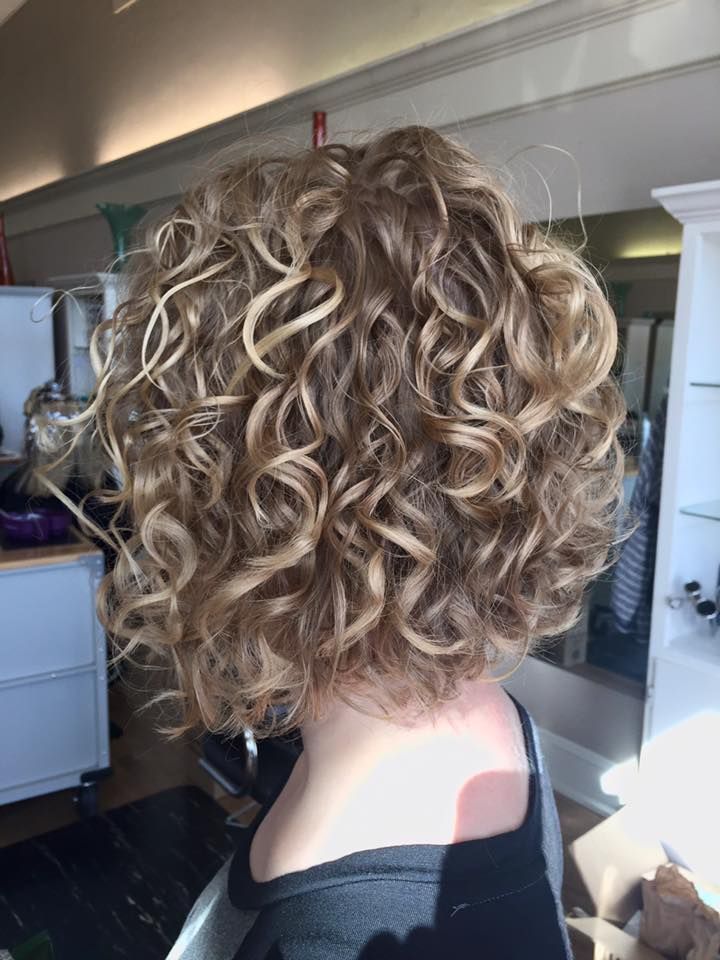 6. Braided Curly Updo
For a more intricate and elegant look, a braided curly updo is a stunning choice. This hairstyle combines the beauty of braids with the texture of curls, resulting in a mesmerizing and eye-catching style. Whether it's a formal event or a casual outing, the braided curly updo adds an element of glamour and sophistication to your overall look, making you the center of attention wherever you go.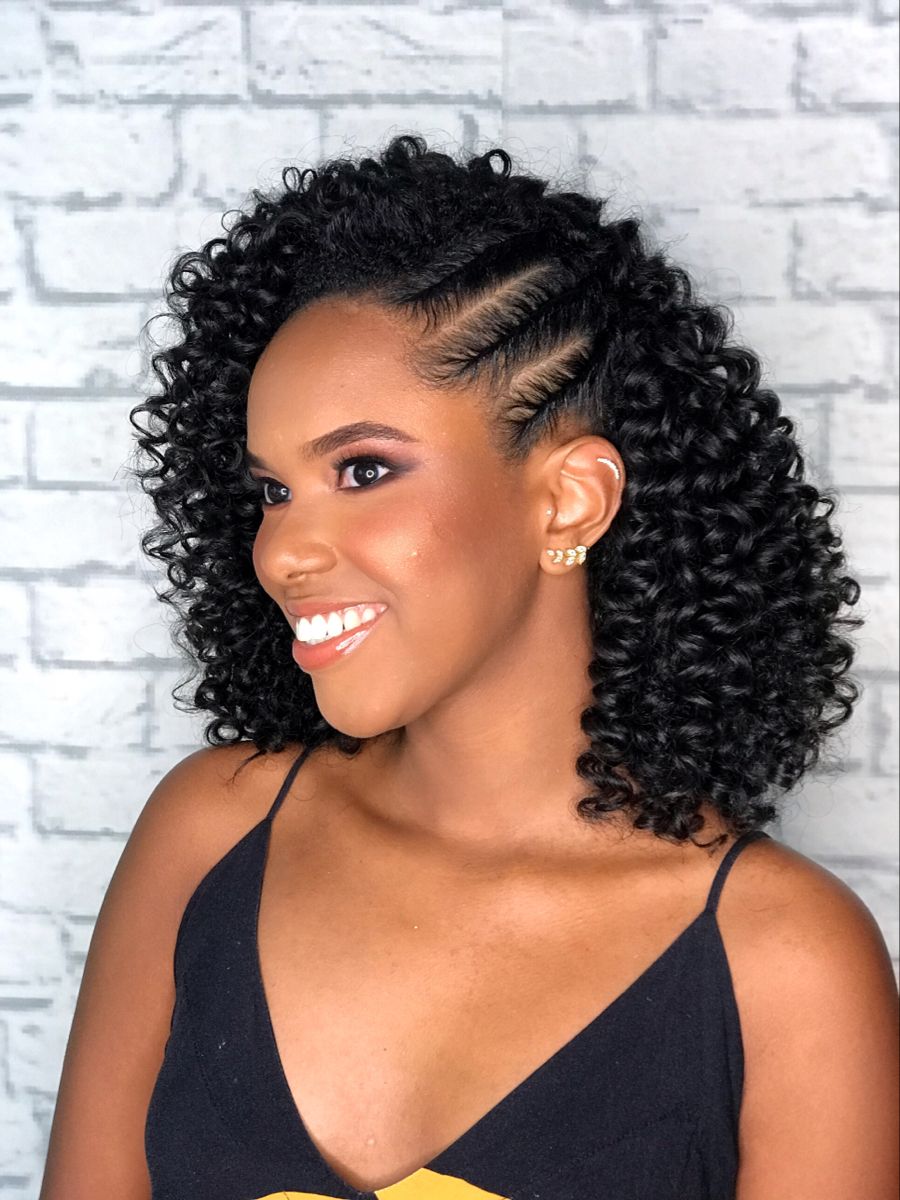 7. Curly Shag
If you're a fan of retro-inspired hairstyles, the curly shag is a fantastic option to consider. This trendy and effortless style features layered curls with a slightly messy texture, giving you a carefree and bohemian vibe. The curly shag is all about embracing your natural curls and letting them take center stage. It's a versatile haircut that suits various face shapes and hair types, making it a popular choice among curly-haired individuals.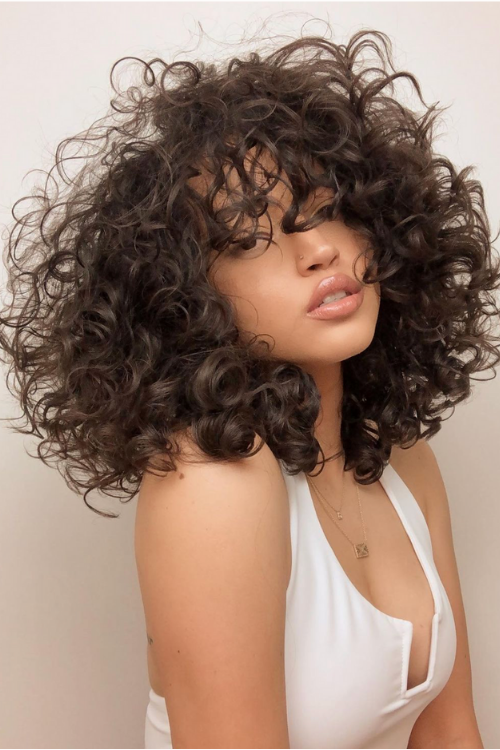 8. Curly Mohawk
For those who want to make a bold statement with their summer hairstyle, the curly Mohawk is the way to go. This edgy and daring look features shaved or closely cropped sides with a strip of voluminous curls running down the center. The curly Mohawk is a unique style that exudes confidence and individuality. It's a head-turning hairstyle that showcases your fearless attitude and sets you apart from the crowd.
9. Curly Top Knot
A stylish and practical option for hot summer days is the curly top knot. This hairstyle keeps your curls off your neck and face while adding a touch of elegance to your overall look. Simply gather your curls into a high bun on the top of your head, allowing a few loose curls to cascade down for a soft and romantic effect. The curly top knot is a versatile choice that can be dressed up or down, depending on the occasion.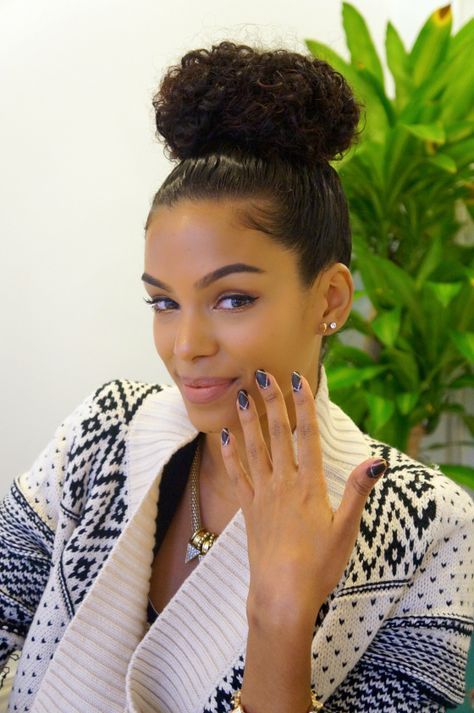 10. Curly Side Braid
For a charming and romantic summer hairstyle, try the curly side braid. This elegant and whimsical look features a loose side braid adorned with cascading curls. It's a perfect choice for outdoor events or casual outings. The curly side braid adds a touch of femininity and playfulness to your overall style, creating a romantic and bohemian vibe.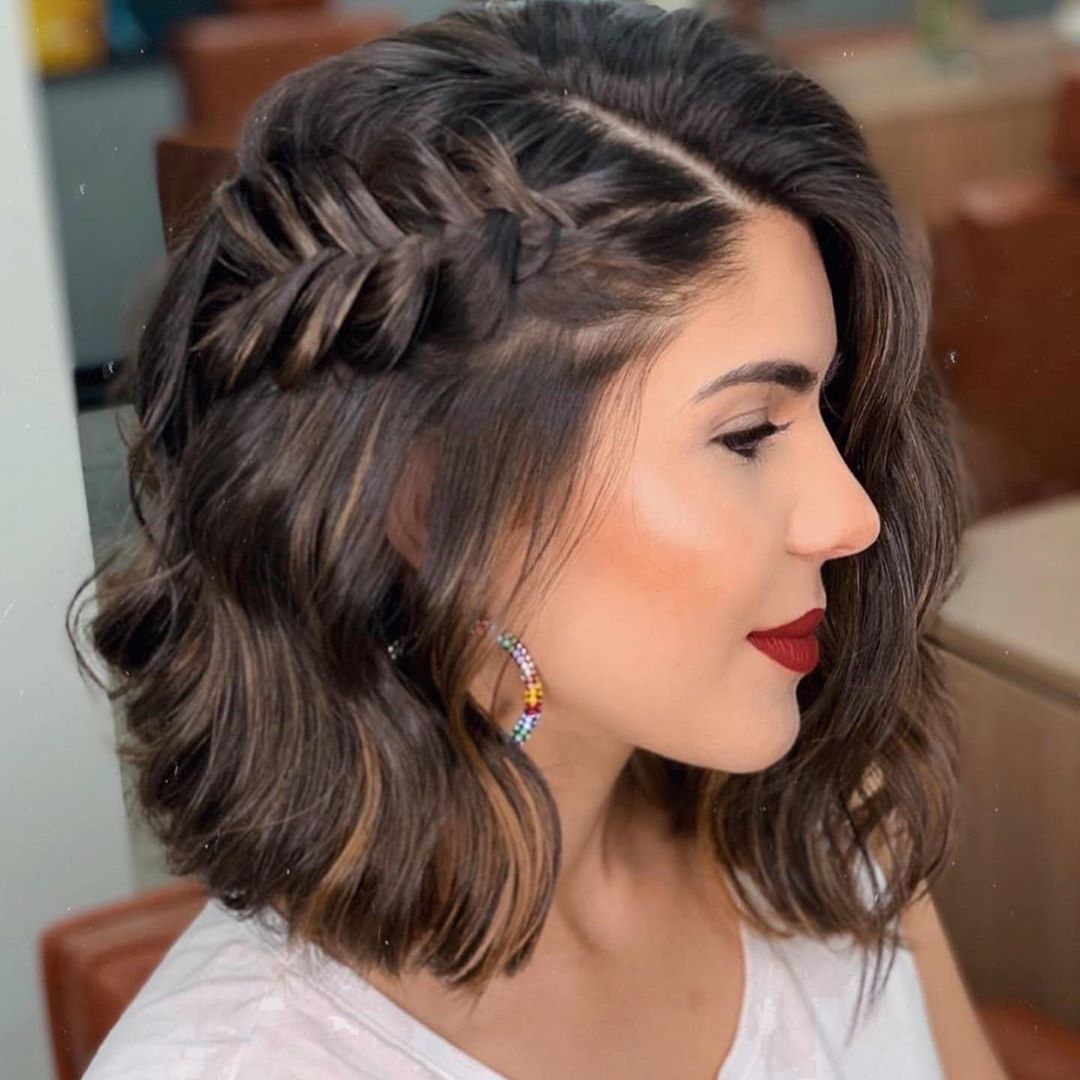 11. Curly High Bun
When the temperatures rise, a curly high bun is a go-to hairstyle that keeps you cool and stylish. This chic and effortless look involves gathering your curls into a high bun on the crown of your head. It's a versatile option that works for both formal and casual occasions. The curly high bun not only keeps your hair off your neck but also showcases your curls in an elegant and sophisticated way.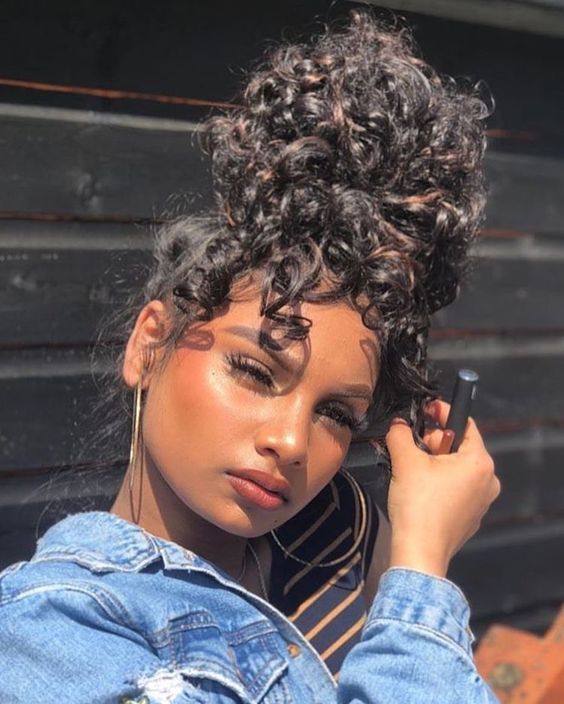 12. Curly Afro
Embrace the natural beauty of your curls with a stunning curly afro hairstyle. The curly afro is a powerful and empowering look that celebrates your unique texture and volume. It's a bold statement of self-expression and confidence. Whether you keep your afro short and tight or go for a larger and more voluminous style, the curly afro is a head-turning choice that exudes personality and individuality.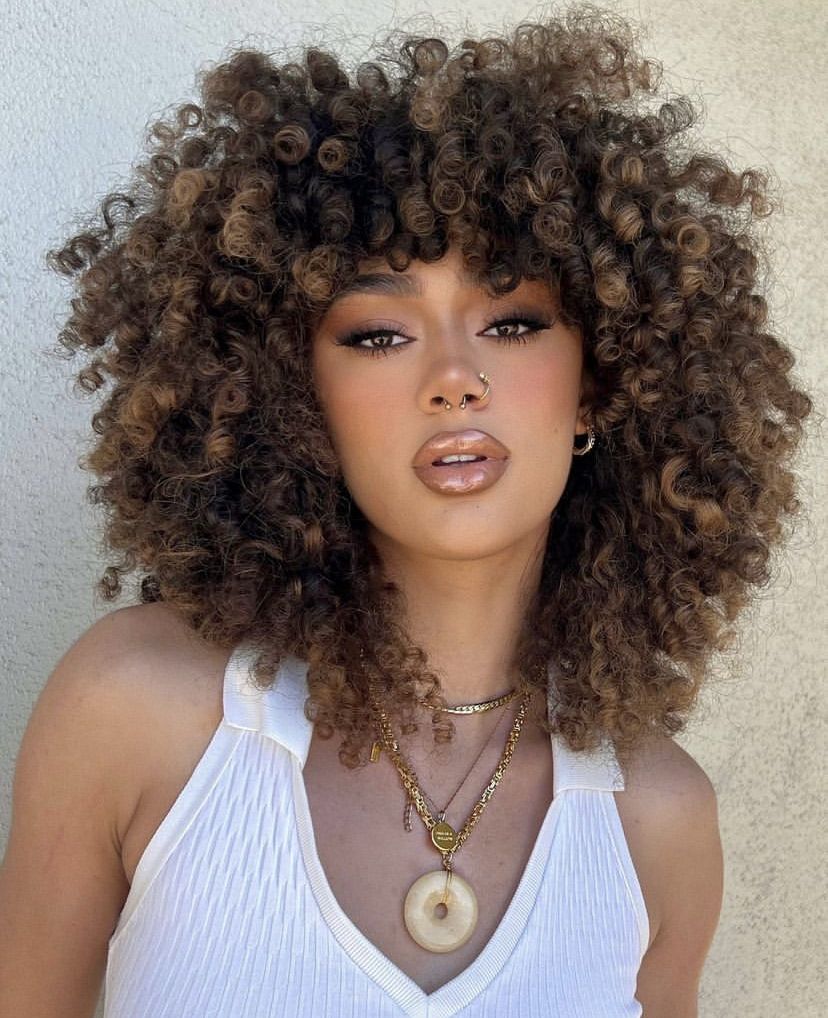 13. Curly Pigtails
For a playful and youthful summer look, consider styling your short curls into curly pigtails. This adorable and nostalgic hairstyle adds a touch of innocence and fun to your overall appearance. Simply divide your hair into two sections and create loose pigtails using colorful hair ties. The curly pigtails are perfect for casual outings, picnics, or beach days, giving you a carefree and cheerful vibe.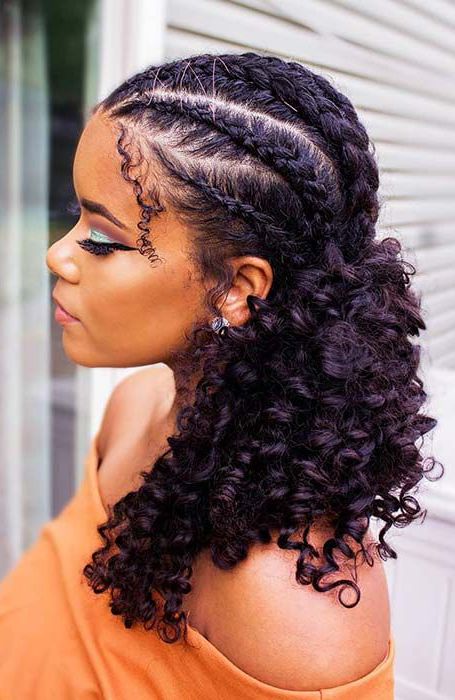 14. Curly Crown Braid
Elevate your summer hairstyle with a mesmerizing curly crown braid. This intricate and elegant look involves braiding a section of your curls around your head, creating a beautiful crown-like effect. The curly crown braid is a versatile option that can be styled for both formal events and everyday wear. It's a regal and sophisticated hairstyle that showcases your curls in a unique and captivating way.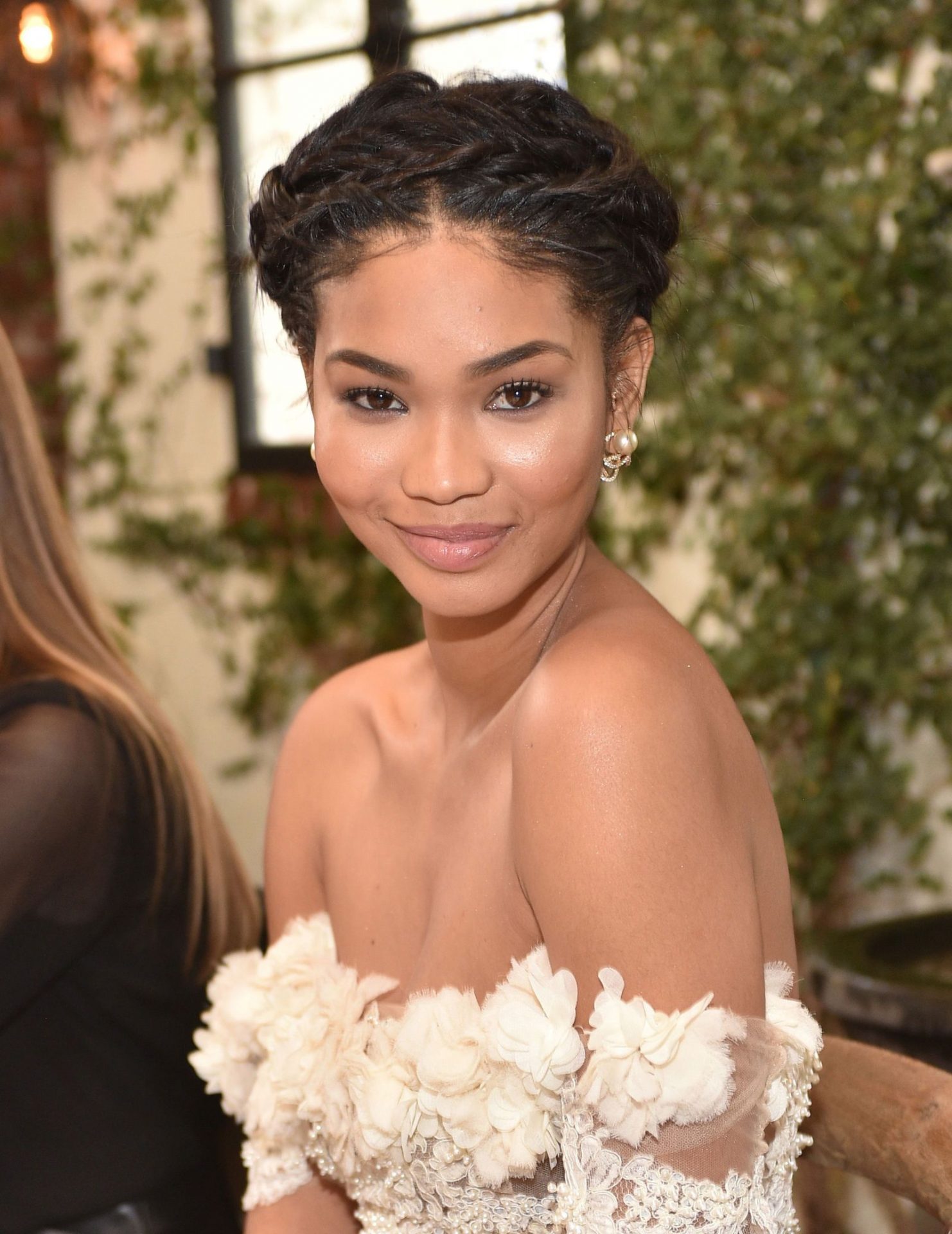 15. Curly Faux Hawk
For those who want to rock a bold and edgy style, the curly faux hawk is a perfect choice. This daring and fashion-forward look involves styling the center section of your curls into a raised Mohawk-inspired style, while the sides remain sleek and tapered. The curly faux hawk is a statement-making hairstyle that showcases your fearless attitude and individuality. It's a head-turning look that is sure to make you stand out from the crowd.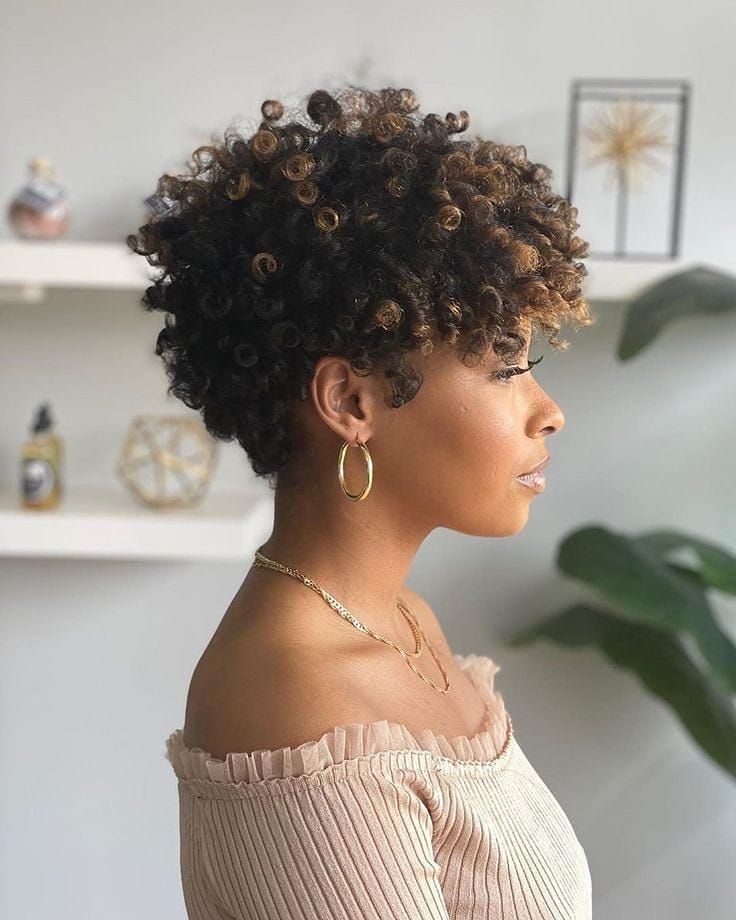 Styling Tips for Summer
Embrace the natural texture of your curls by using lightweight products that enhance their bounce and definition.
Opt for a wide-toothed comb or your fingers to detangle your curls gently.
Apply a leave-in conditioner or curl-enhancing cream to moisturize and nourish your curls.
Avoid excessive heat styling and let your curls air dry whenever possible to minimize damage.
Protect your curls from the sun by wearing a hat or using a UV-protective hair spray.
Experiment with different accessories like headbands, scarves, or hairpins to add a stylish touch to your curly hairstyles.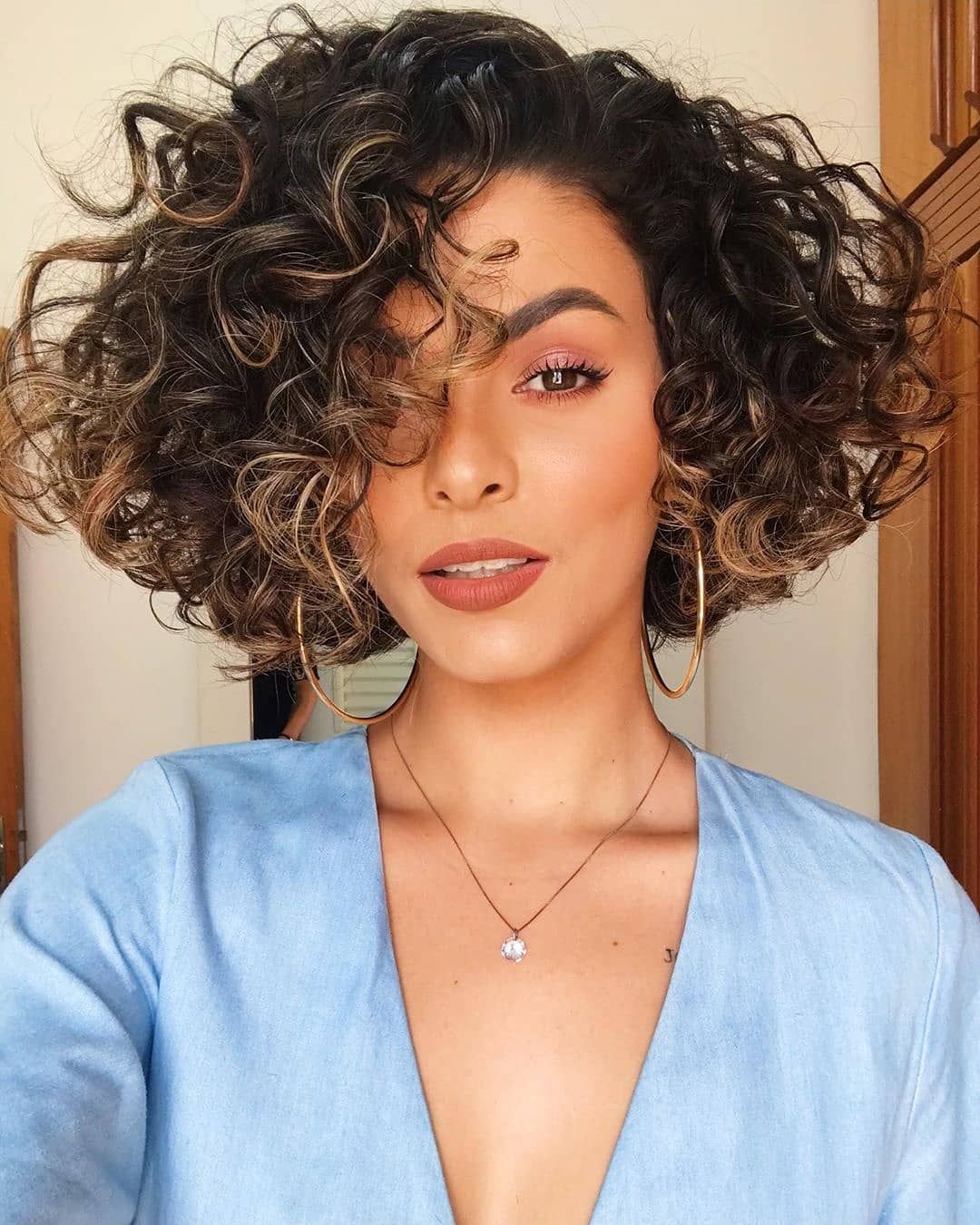 How to Maintain Short Curly Hair
Regularly trim your ends to prevent split ends and maintain the shape of your hairstyle.
Deep condition your hair once a week to keep your curls hydrated and healthy.
Sleep on a satin pillowcase or use a satin bonnet to minimize frizz and preserve your curls overnight.
Avoid brushing your curls when they are dry to prevent unnecessary breakage.
Regularly deep clean your scalp to remove any product buildup and promote a healthy environment for hair growth.
With these maintenance tips, your short curly hair will stay healthy, vibrant, and ready to showcase your summer style.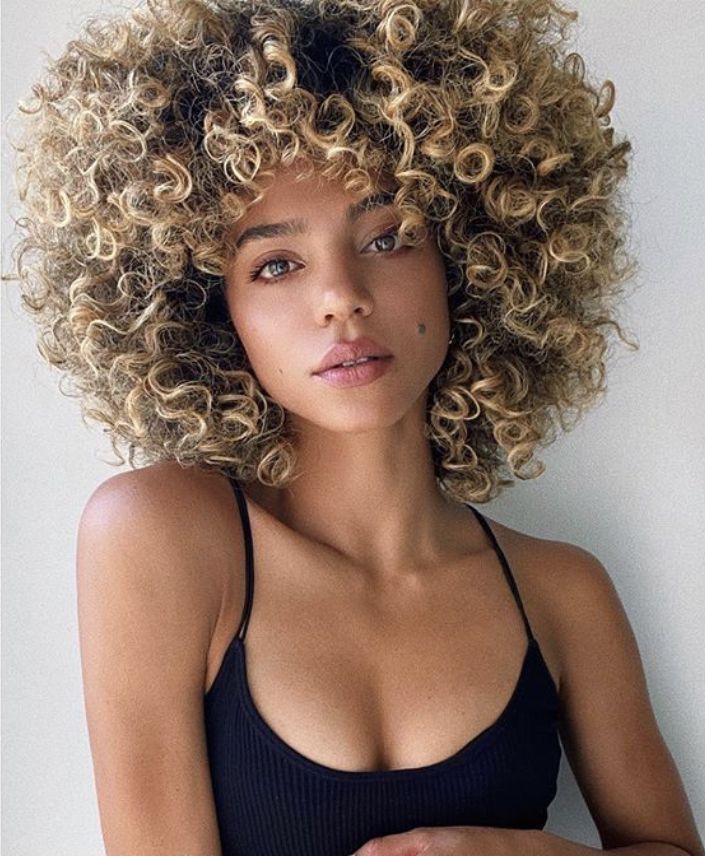 Save Pin