As the leaves change color and the air becomes crisper, it's the perfect time to update your hair color and embrace the beauty of fall. Vibrant and warm hair colors are in high demand during this season, as they add depth and dimension to your overall look. Whether you prefer a subtle change or a dramatic transformation, there's a fall hair color idea for everyone.
Choosing the Right Fall Hair Color
Before diving into specific color ideas, it's important to consider a few factors when choosing the right fall hair color for you. First, consider your skin tone. Some colors work better with warm undertones, while others complement cool undertones. Additionally, think about your hair's natural color and how much maintenance you're willing to commit to. Some colors require frequent touch-ups, while others are more low-maintenance. Finally, take into account your personal style and the statement you want to make with your hair color. Now, let's explore some of the most vibrant fall hair color ideas!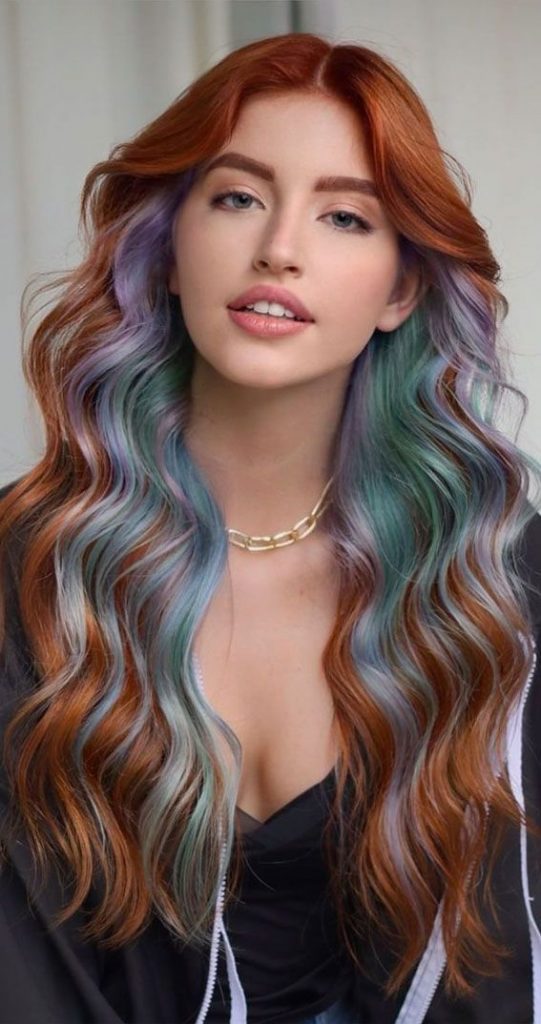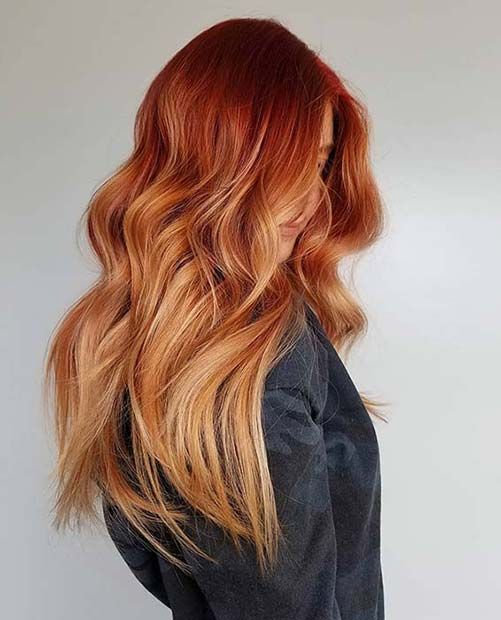 Warm Caramel Highlights
If you want to add warmth and dimension to your hair, warm caramel highlights are a perfect choice. This technique involves adding soft caramel-toned highlights to your base color, creating a sun-kissed effect. It works beautifully on brunettes and blondes alike, adding a touch of richness and glow to your hair.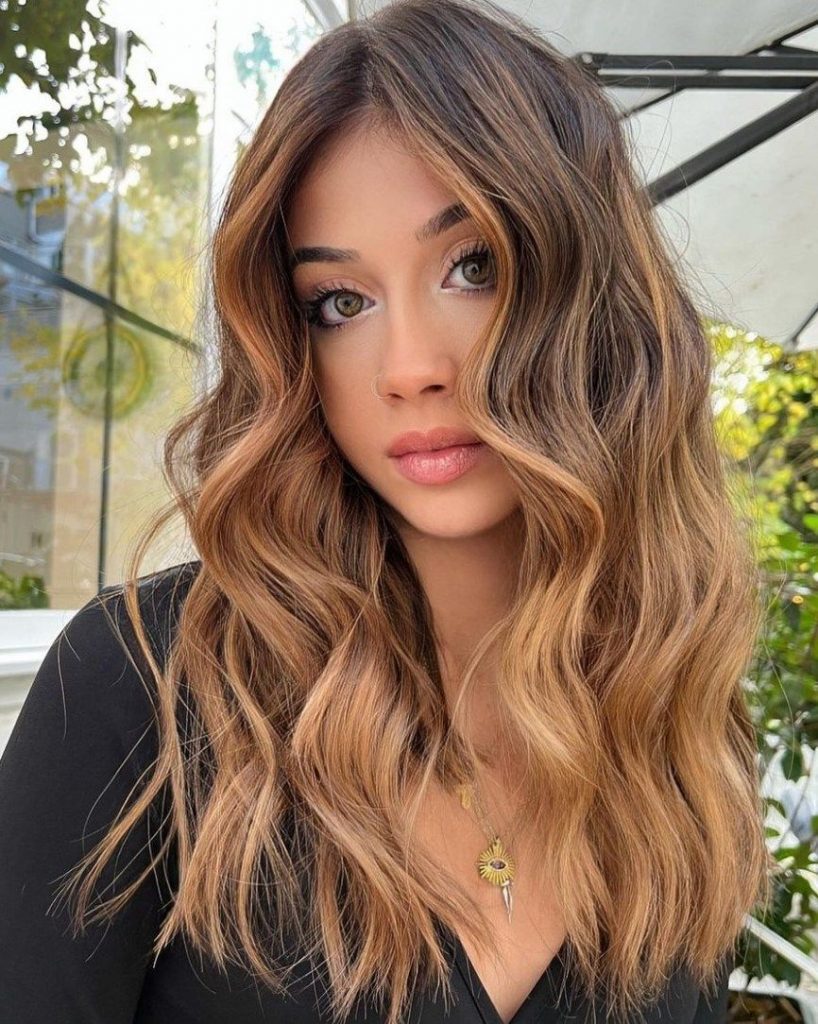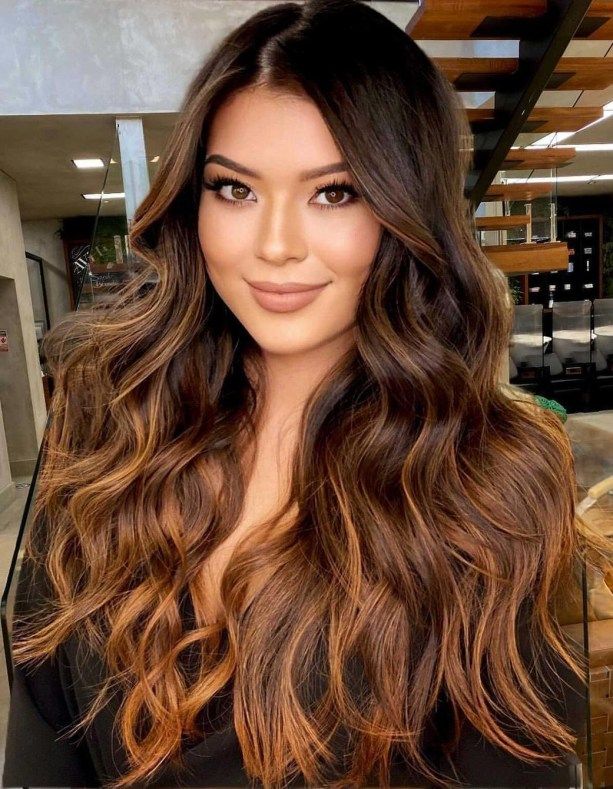 Chestnut Brown Balayage
If you're a fan of natural-looking hair color, a chestnut brown balayage is a timeless choice for fall. Balayage involves hand-painting highlights onto your hair for a seamless and sun-kissed effect. Chestnut brown shades add warmth and depth to your hair, making it look effortlessly beautiful and dimensional.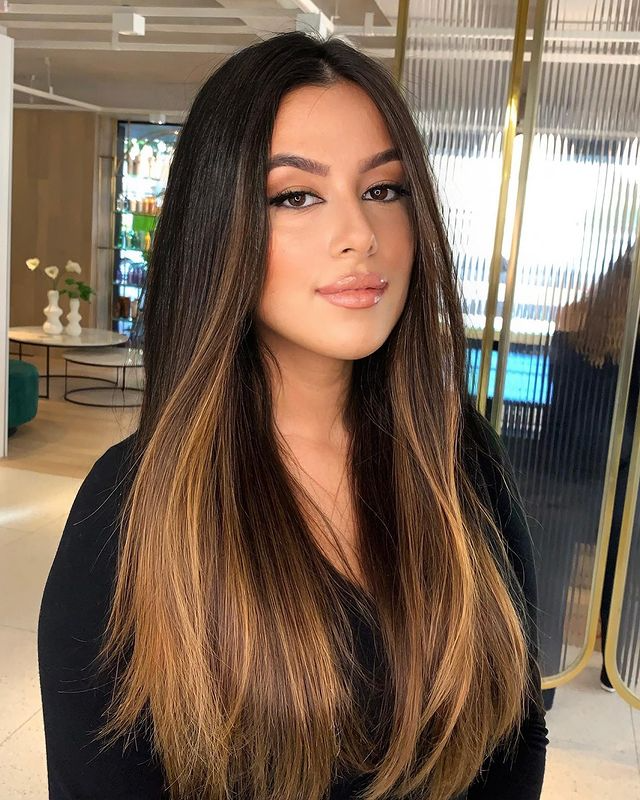 Burgundy Velvet
If you're looking for a rich and luxurious fall hair color, burgundy velvet is an excellent choice. This deep, red-toned shade adds a sense of sophistication and elegance to your look. Burgundy velvet works well on various hair lengths and complements both warm and cool skin tones.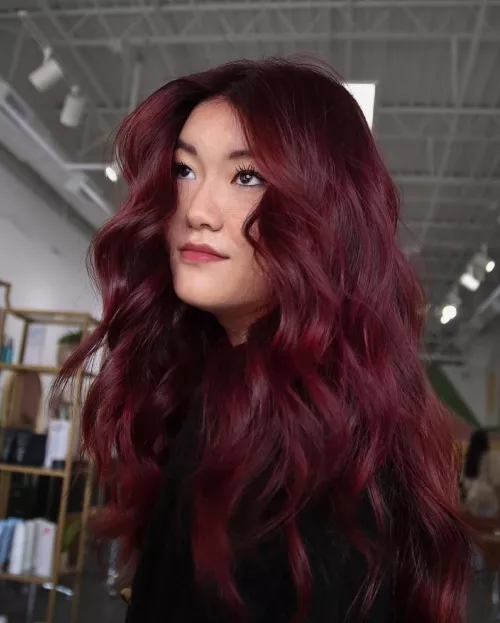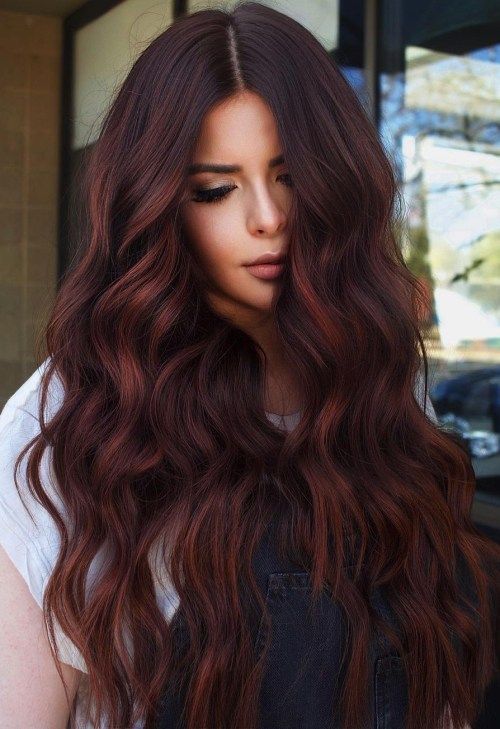 Copper Goddess
Add a touch of warmth and radiance to your hair with a copper goddess color. This vibrant shade of orange with hints of red and gold captures the essence of autumn perfectly. Whether you choose a full head of copper or opt for copper highlights, this color is sure to turn heads and make you feel like a true goddess.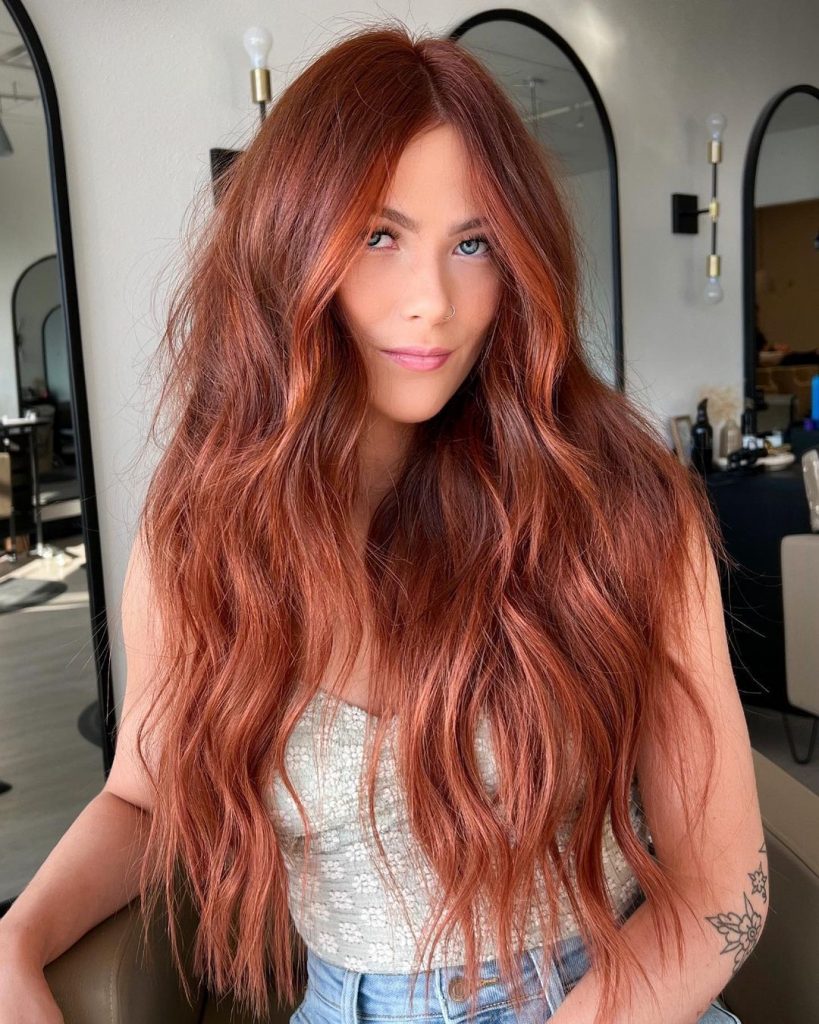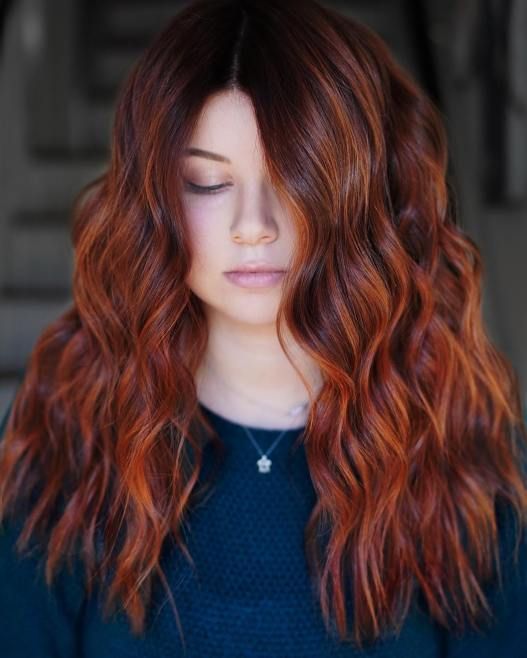 Mahogany Magic
Mahogany magic is a deep and rich shade of brown with red undertones that embodies the cozy and inviting atmosphere of fall. This color adds depth and dimension to your hair, making it look lustrous and luxurious. Mahogany magic works exceptionally well on darker hair colors, creating a stunning contrast.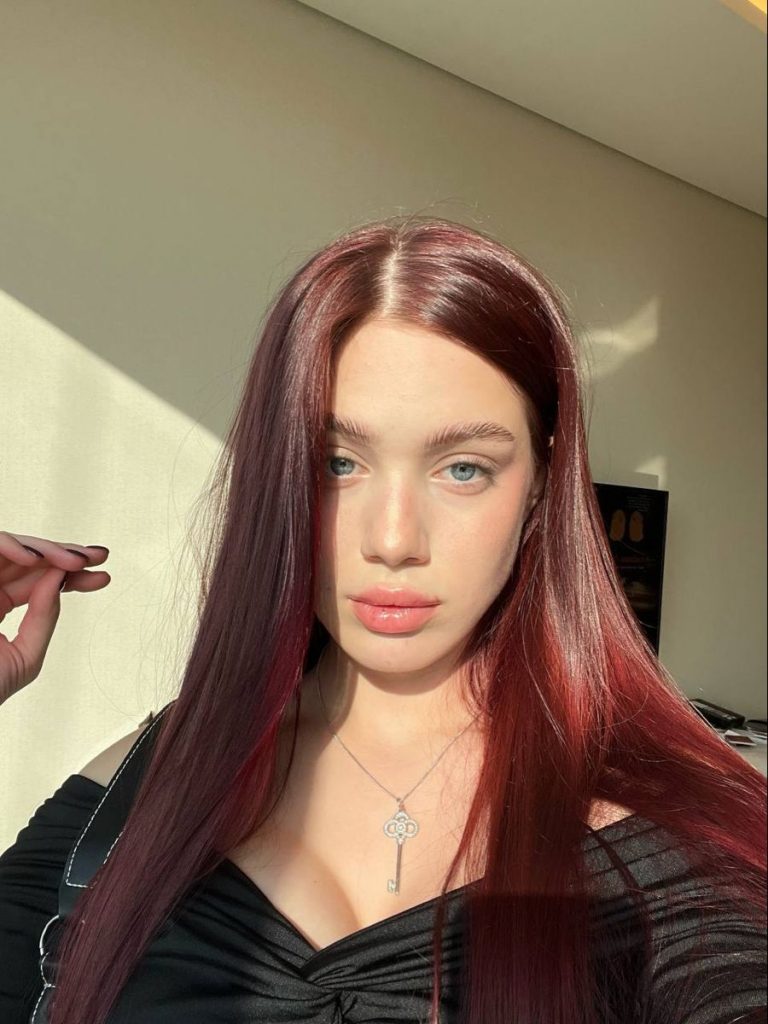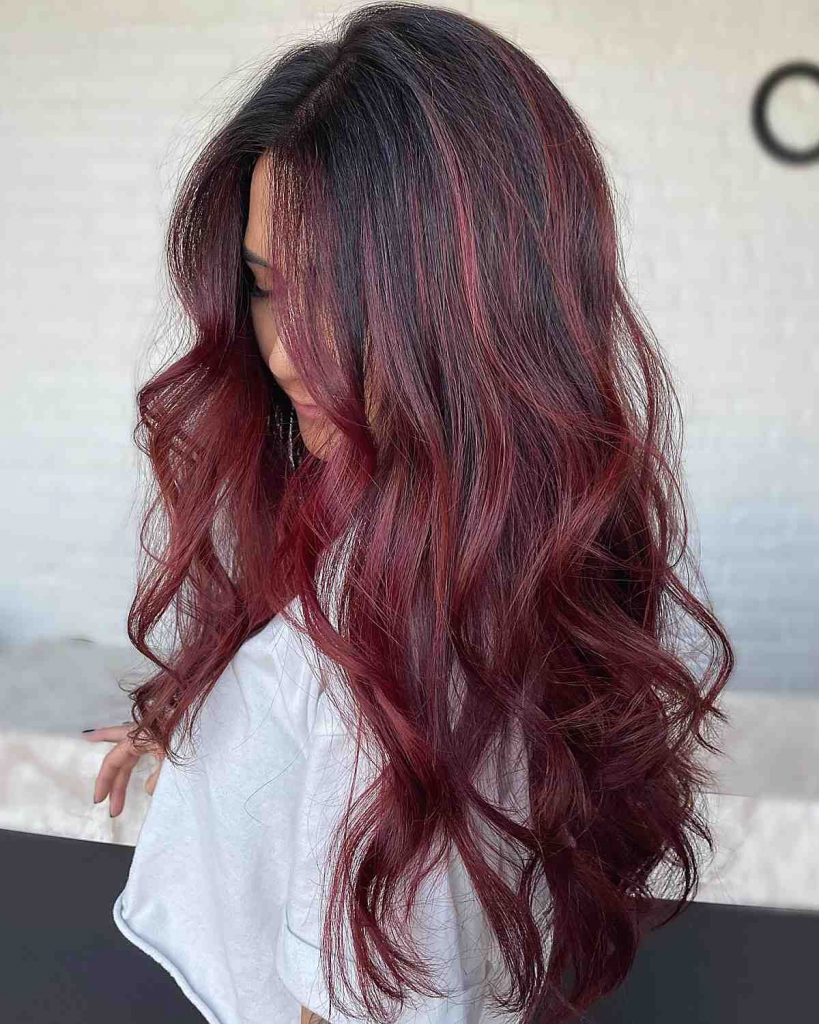 Plum Passion
If you're feeling adventurous and want to make a bold statement, plum passion is the way to go. This deep and intense purple shade adds drama and flair to your hair. Plum passion works beautifully on both dark and light hair colors, creating a mesmerizing and eye-catching effect.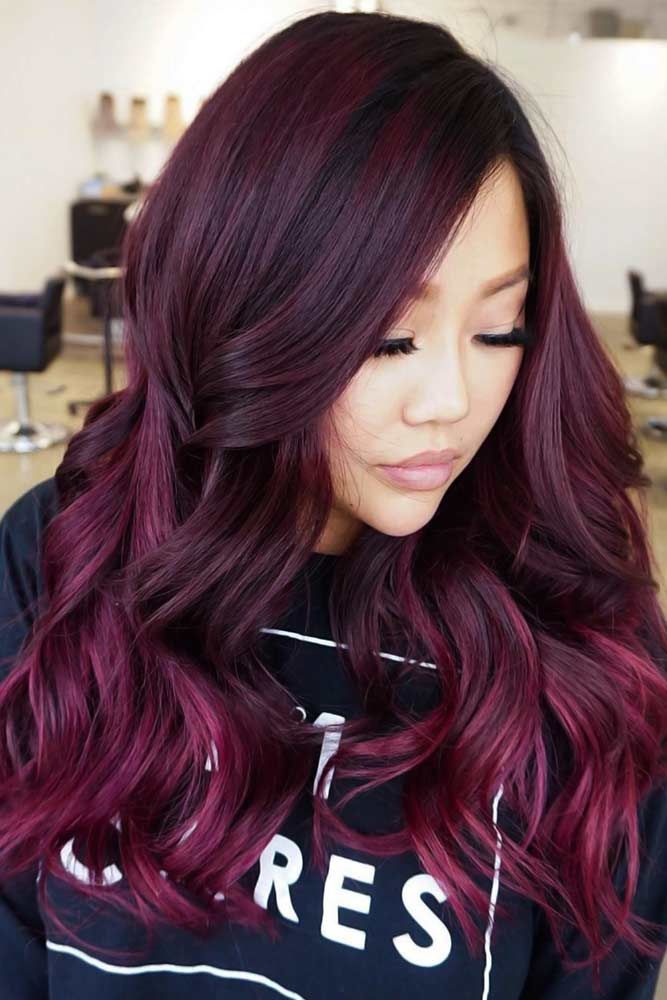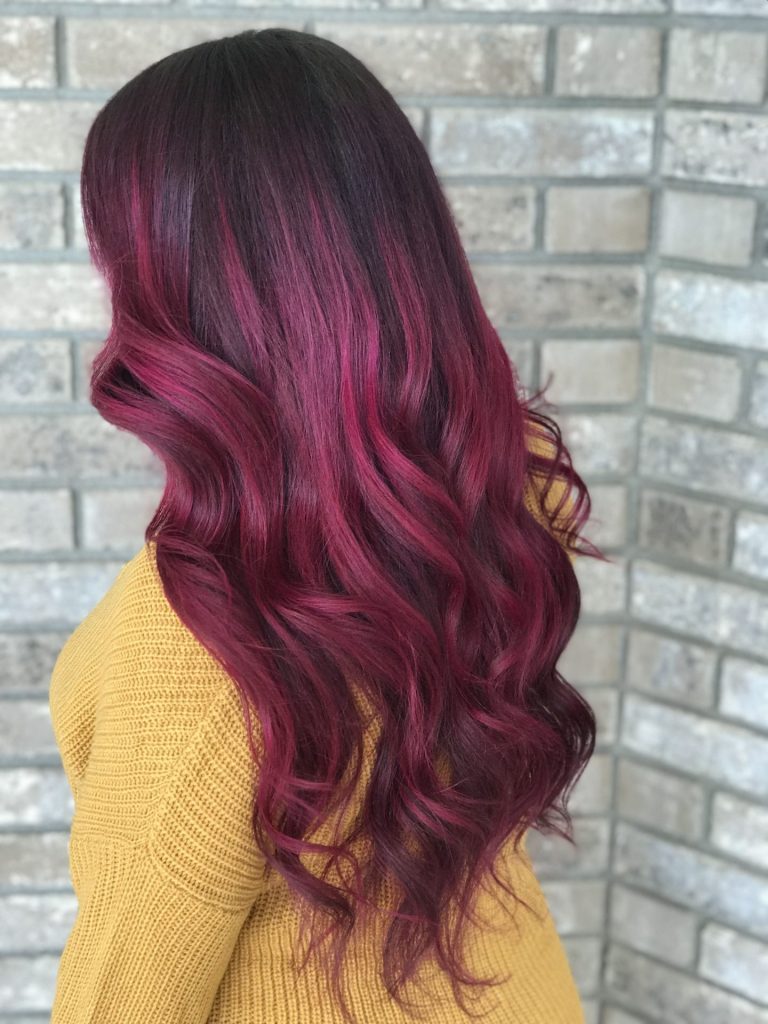 Chocolate Cherry
Indulge your senses with the delicious combination of chocolate and cherry in your hair. Chocolate cherry hair color blends deep brown tones with subtle hints of burgundy and red. The result is a rich and velvety color that exudes sophistication and allure.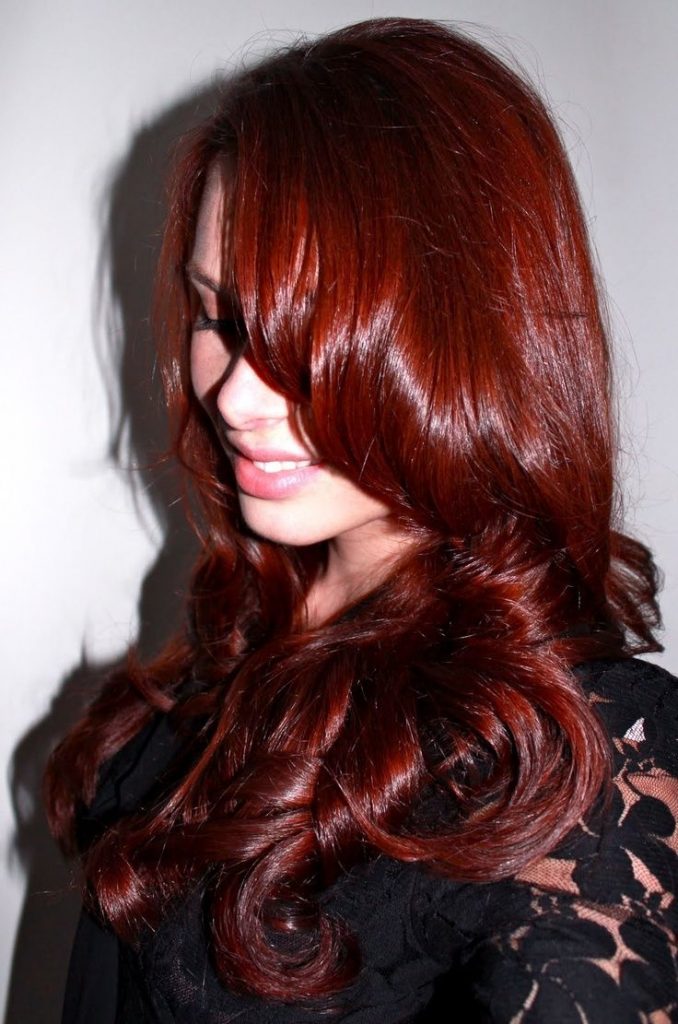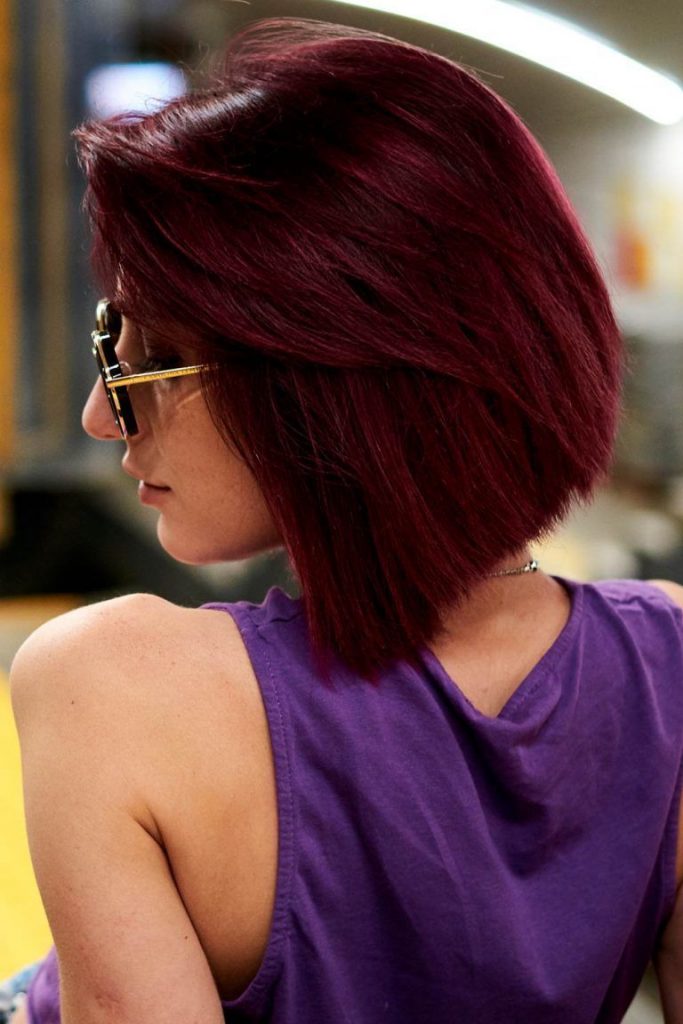 Golden Auburn
For those who want to add warmth and radiance to their hair, golden auburn is a stunning choice. This shade combines golden blonde and auburn tones, creating a harmonious and eye-catching color. Golden auburn complements a wide range of skin tones and adds a touch of sunshine to your look.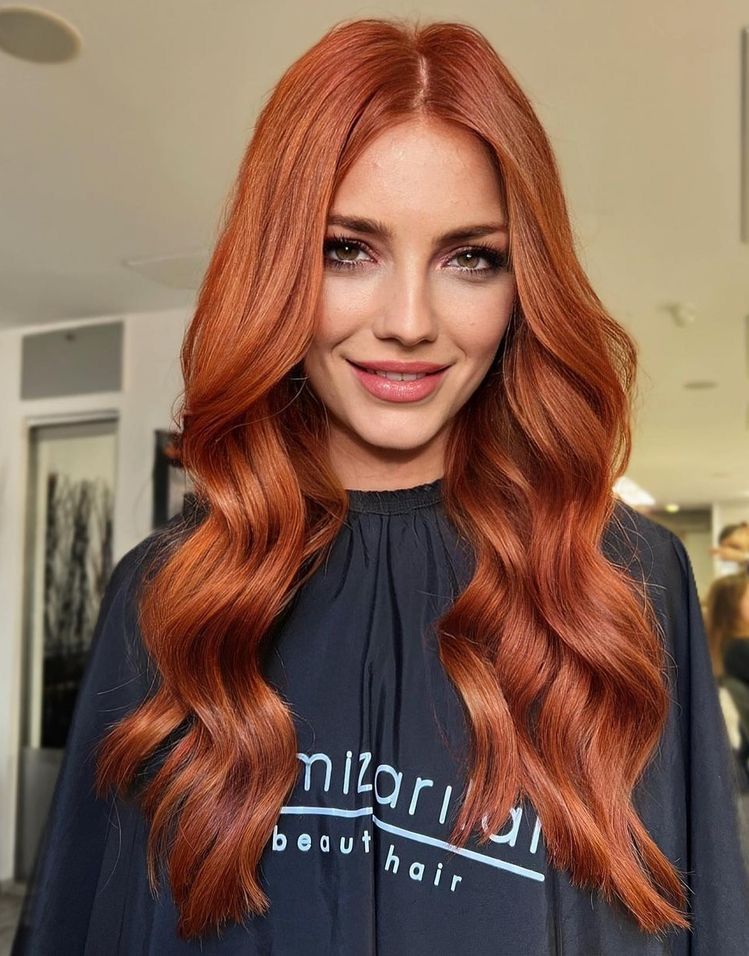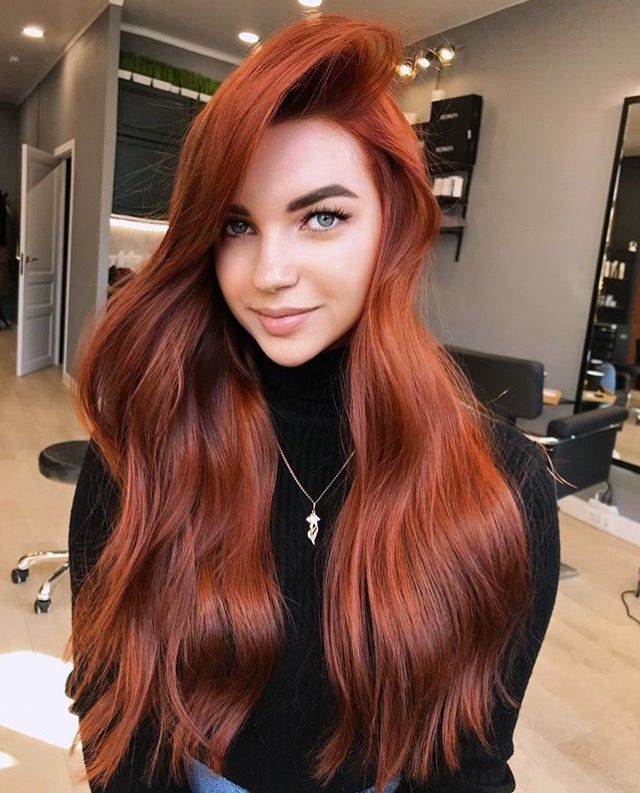 Rose Gold Elegance
Rose gold continues to be a popular choice for fall hair color. This delicate blend of pink and gold hues creates a soft and romantic look. Rose gold adds a touch of elegance and femininity to your hair, making it a perfect choice for those who want a subtle yet captivating change.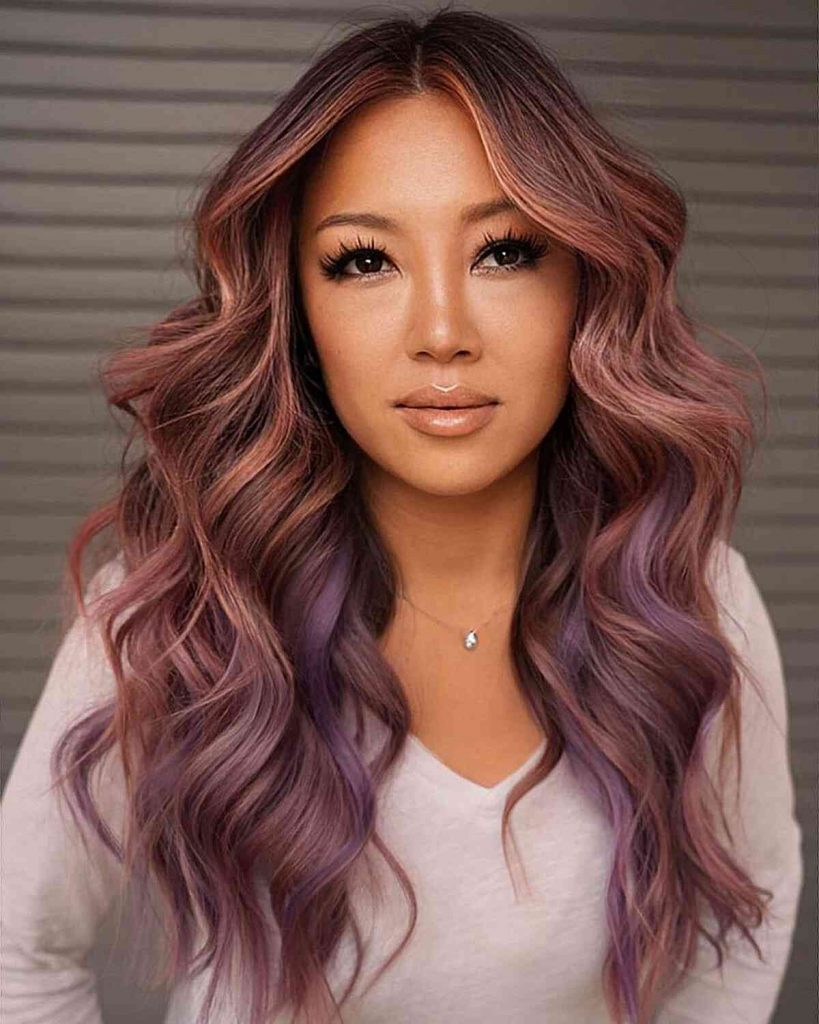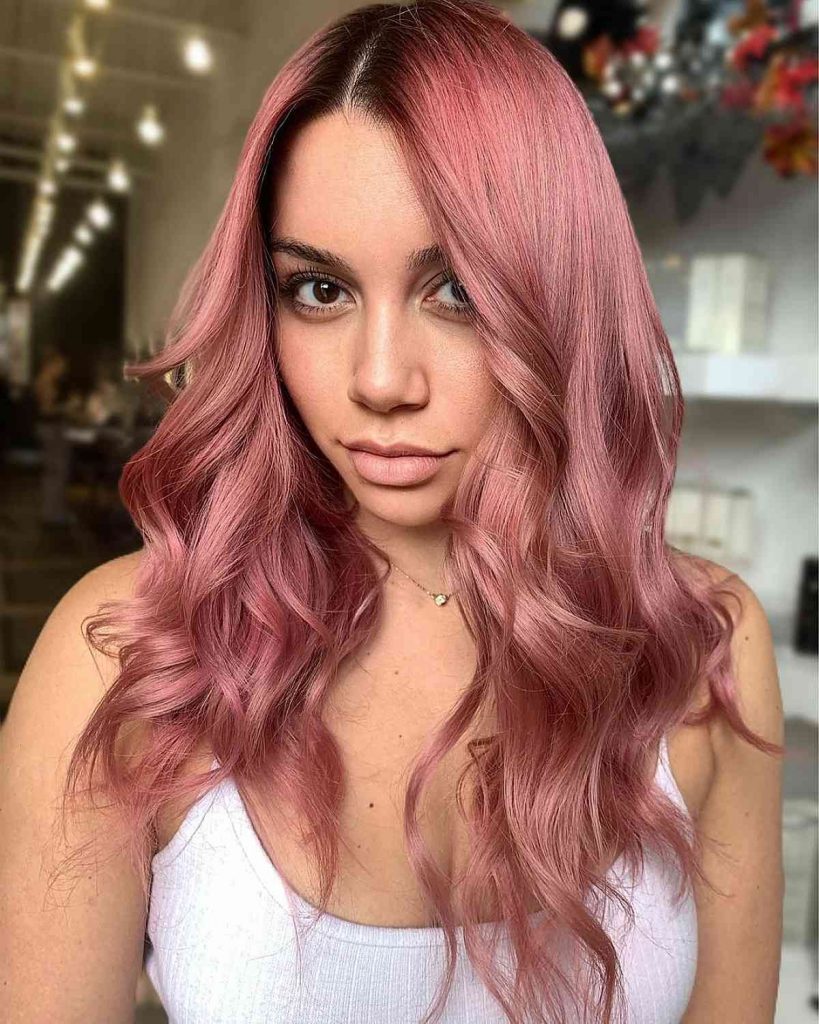 Save Pin